Dry January Fruit Cocktail Recipe
I couldn't let the second January Cocktail Friday pass without a mention of all those complete troopers partaking in Dry January. Or for anyone who just chooses not to imbibe, a huge pat on the back to them I say. When I am driving or just trying to be good and stay off the sauce, I tend to drink either fizzy water or a slim line tonic water. Those are fine, but they're hardly a riveting combination. My aptly entitled Dry January Fruit Cocktail, is riveting, however, and really rather drinkable.
When I spotted this drink the combination of apple, cranberry and orange juices seemed a little fussy. But once mixed, they taste super refreshing and really rather delicious. Another plus is this fruity little number will use up all the rogue cartons of juice you have left over from Christmas. Bizarrely I had all of these to hand lurking at the back of my fridge. This Dry January Fruit Cocktail is tangy and not too sweet, so a second glass is not too much. You will not feel cheated of a booze laden drink and I am almost certain there's a whiff of one of your 5 a day in here somewhere. My recipe below is for one drink, but this can easily be scaled up to serve in a jug if you have a crowd of friends with the will power not to drink in January.
In an awkward not Dry January turn of events, this Fruit Cocktail is also wonderful if you add a lovely shot of vodka to it, so all is not lost for old soaks who like a bit of sustenance on a Friday. This is lovely and I have to say it makes a nice change to bring you, for one week only, a Dryday Cocktail *oh come on*.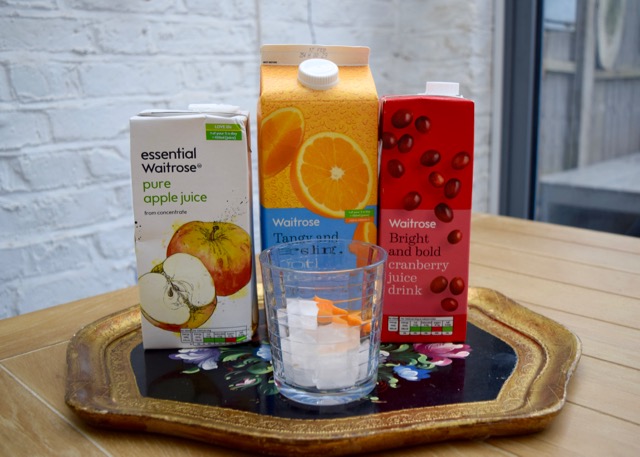 This genuinely does look like I have just cleared out the drinks section of my fridge. But it's not a dustbin cocktail, it really is tasty, and beyond simple.
Make a start with a tumbler and a large handful of ice. Next, pour in the apple juice as a starting point.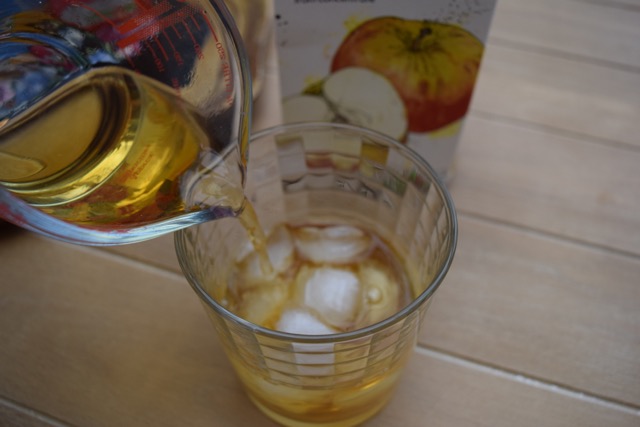 Follow in with the Cranberry juice for some colour and tang.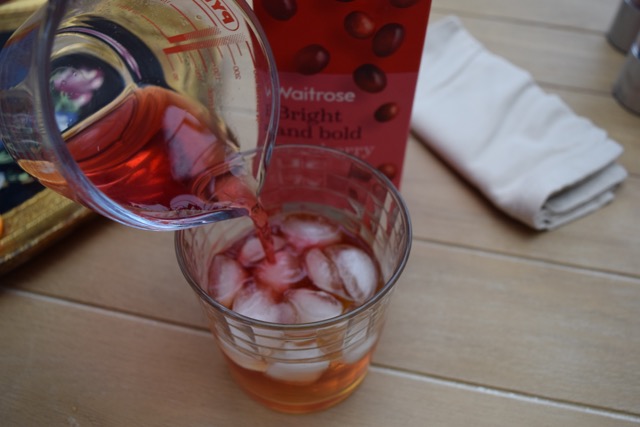 Finally, pour in the fresh orange juice for depth and vitamin C.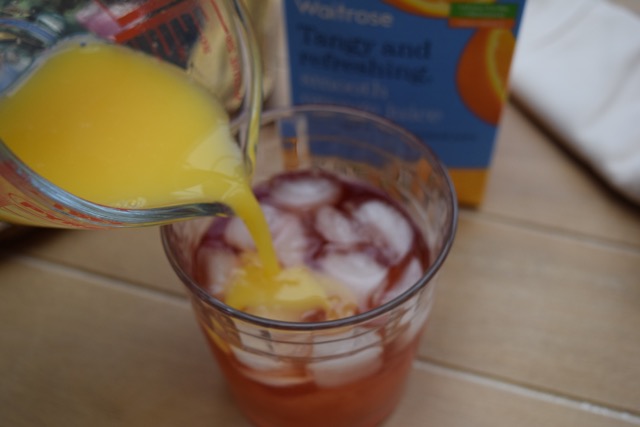 Drop in a lovely slice of fresh orange juice as an old school garnish.
Enjoy this fruity delight and feel like quite the pious pants while drinking it.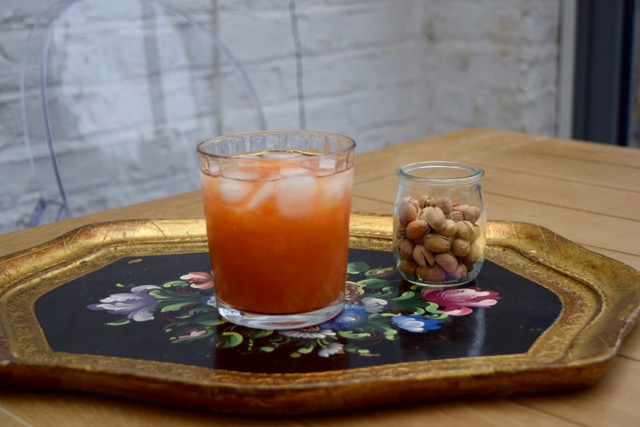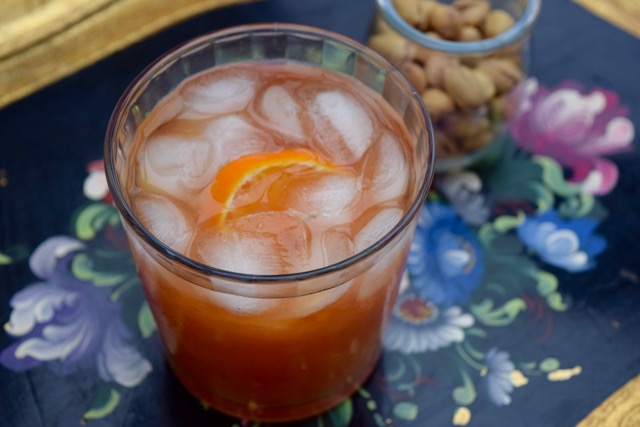 After all the excesses of Christmas, January is definitely a time to contemplate not being such a fat bastard. With that, comes the opportunity to hold off the booze for a bit. January is only 31 days, so if you are having a dry one, you've only got 18 days to go, well done you.
Have a lovely weekend, and stay warm.
Lucy x
Dry January Fruit Cocktail Recipe
Makes 1, but easily increased to make in a jug for a crowd
You will need a lovely big tumbler
125ml Apple Juice
125ml cranberry juice
125ml orange juice
Ice and an orange slice to garnish
Take a good sized tumbler and add a handful of ice. Pour in the apple, cranberry and orange juices, stir and garnish with an orange slice and a cherry if you wish. Sip, enjoy and feel pious.