Machete Cocktail Recipe
This week has felt interminably long. I have struggled to get out of bed, the poor dog has had a couple of really feeble walks and I am frankly, on my knees. All this on only 3 days in the office too so it's not even been a full week yet. Post Christmas is always a struggle and I haven't really had to time to catch my breath since the big day, so is it any wonder I am rather gasping for a drink. Well thank God Friday is on the horizon and so is my Machete Cocktail.
My super kind sister bought me a new cocktail book for Christmas, and it's a beauty. It's got all your old favourites in it, but also includes quite a few newbies I have never seen before. This Machete cocktail initially wooed me with the name. I imagined the taste would hit you around the head like a machete, however, this is a much more subtle drink. It's an innovative blend of vodka, pineapple juice and yes, the novel addition of tonic water. After all the heavy cream based drinks over Christmas, this Machete is light, so sippable and not at all tropical which is always my first thought when a drink is pineapple based. The tonic adds aromatic zing and this cocktail has an almost spritzer like quality.
Dry January couldn't be further from my mind, but if it's your thing, this Machete without the punch of the vodka would make a lovely fresh soft drink. With the vodka, it's the lift I was looking for after this super draggy week.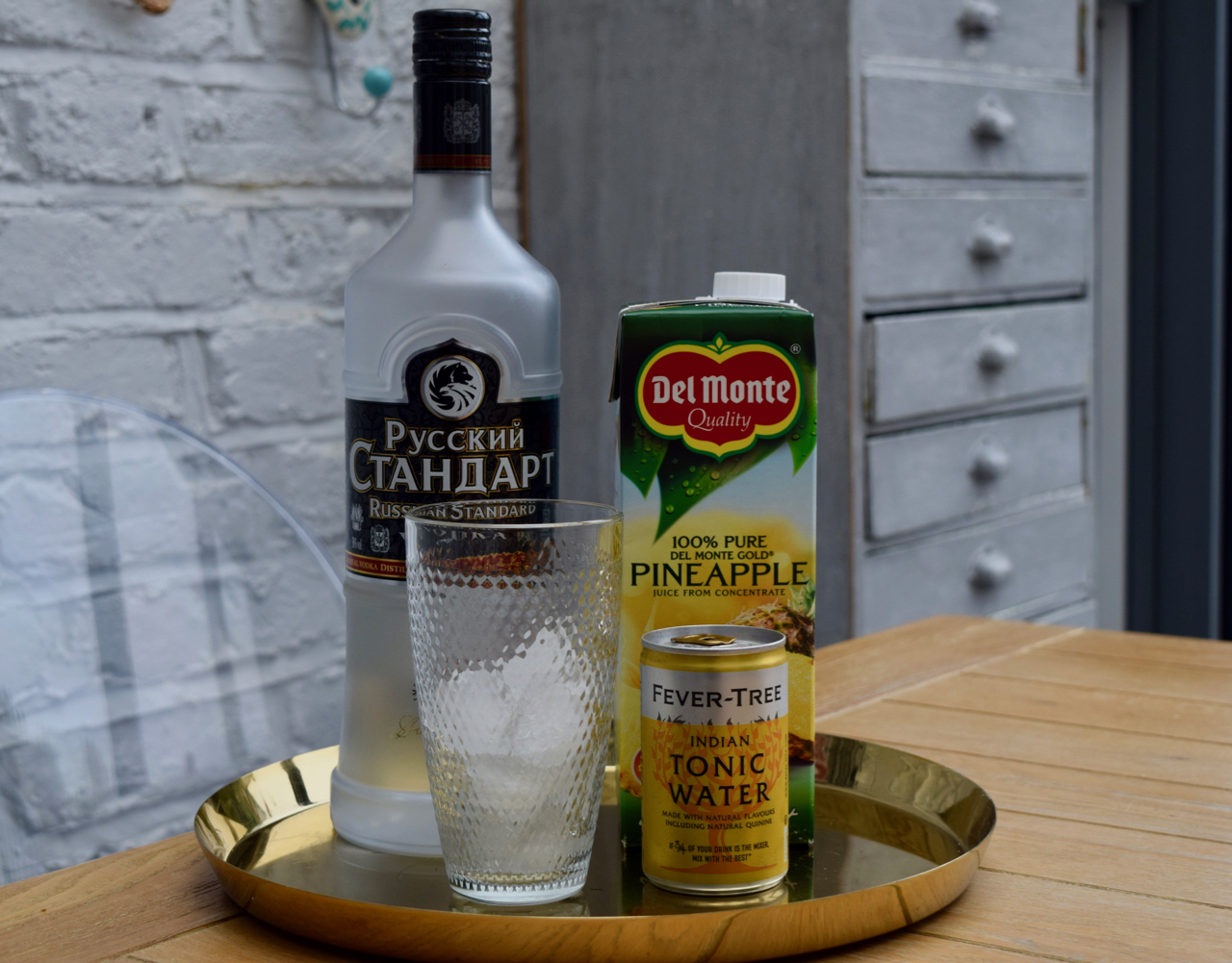 What an international line up for this weeks Friday Cocktail. Russian vodka, Indian tonic water and pineapple from Ocado. Not natural bedfellows but believe me when I say they go together beautifully.
This is a simple affair, no need to even dirty the cocktail shaker today. Take a nice tall glass and add a handful of ice. Measure in your chosen vodka.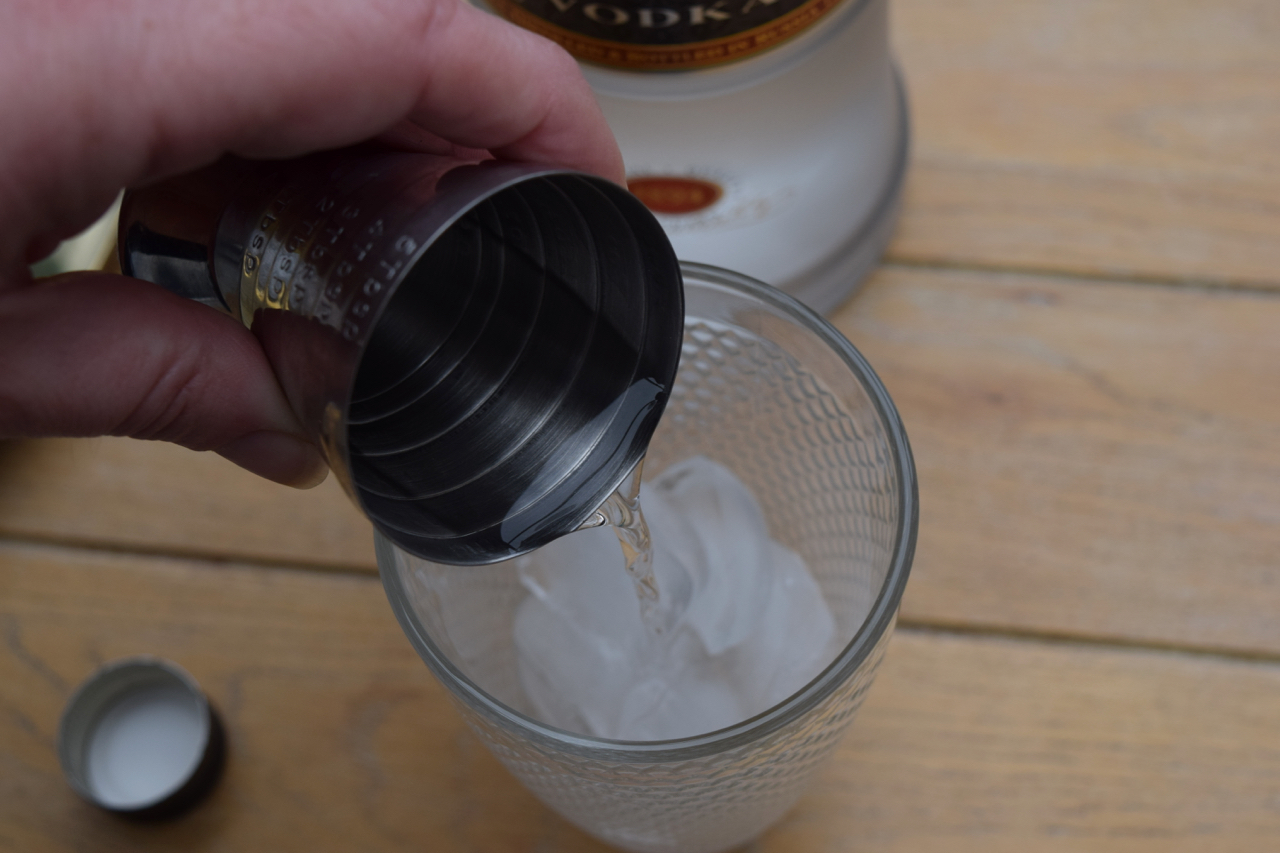 Follow in with some pineapple juice. Then stir to mix.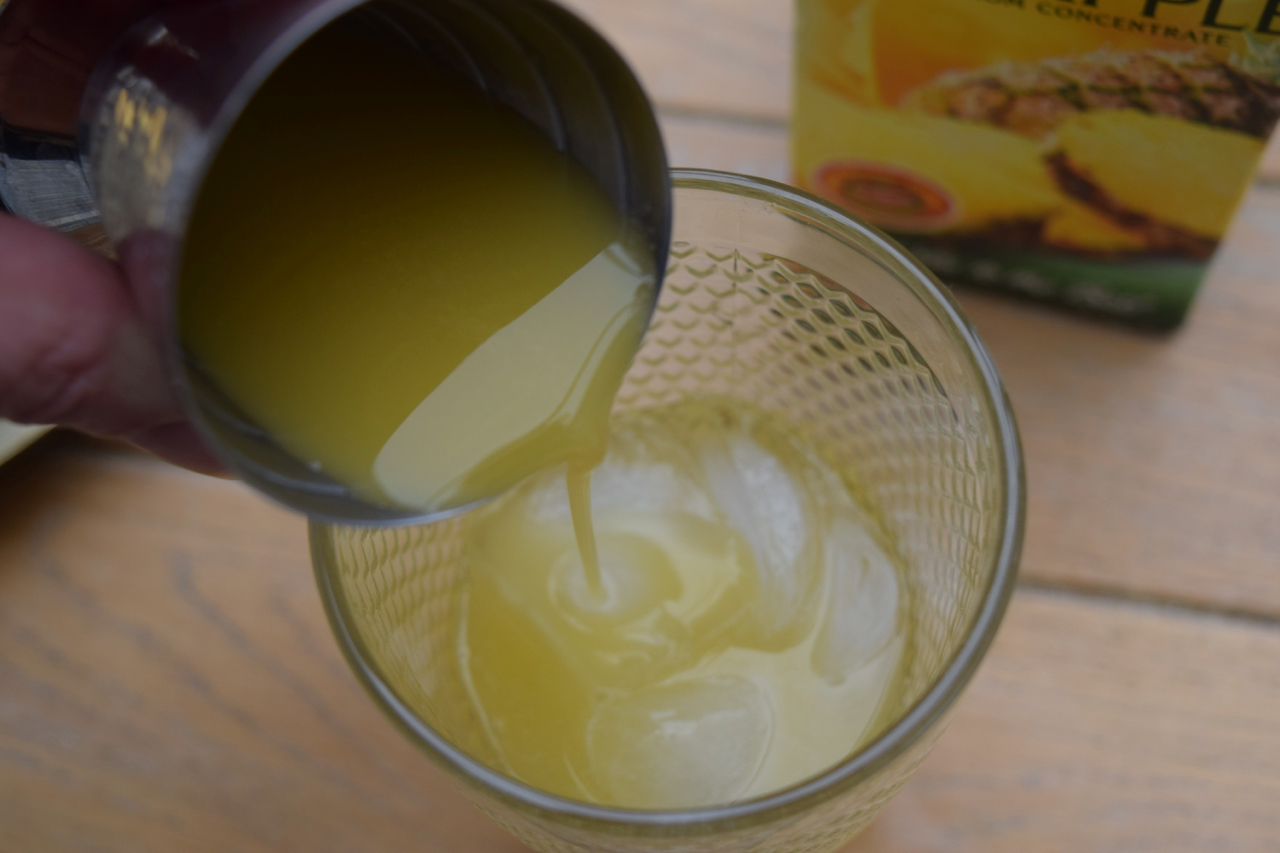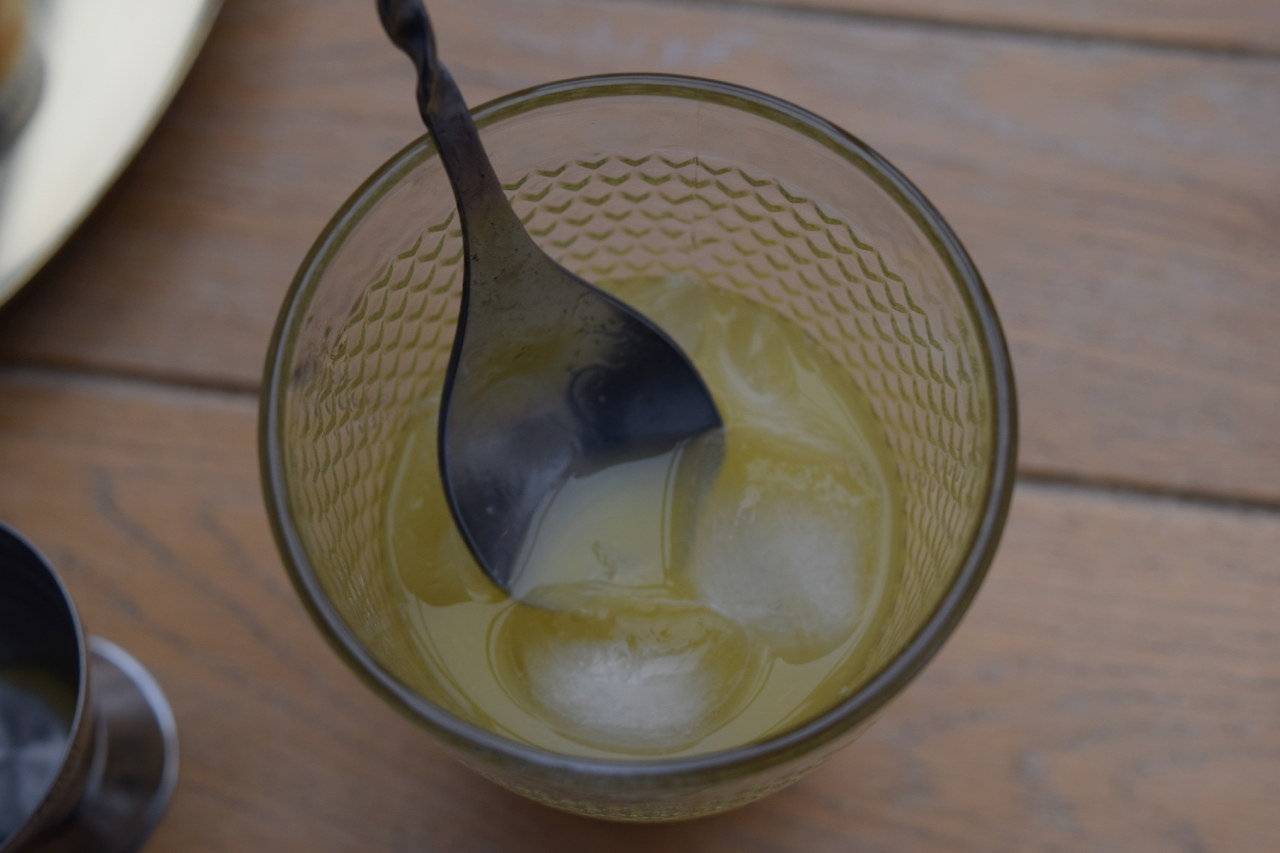 In a final flourish, top up with around 80 to 100ml of tonic water then garnish with a wedge of lime.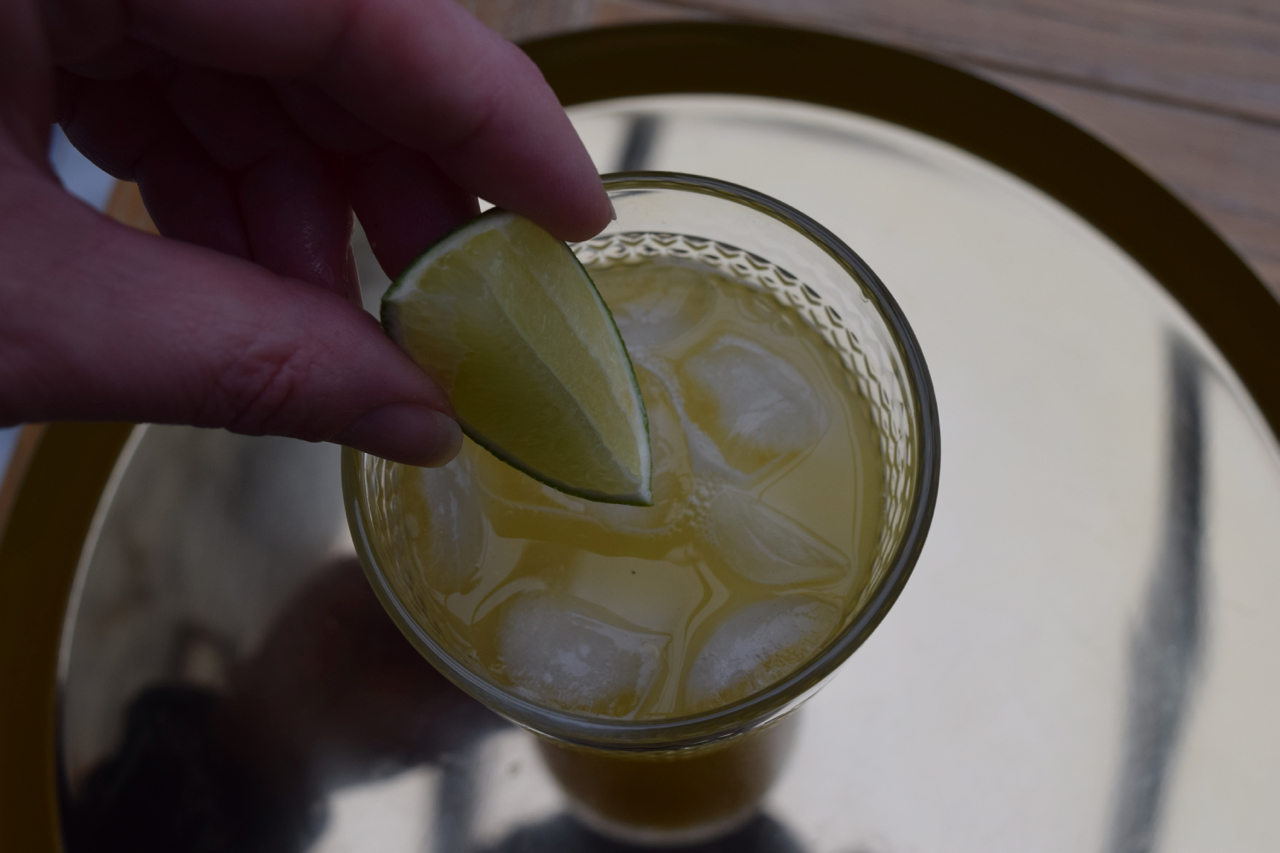 First podgy hand shot of 2019, a classic.
Now this Machete is yours for the taking.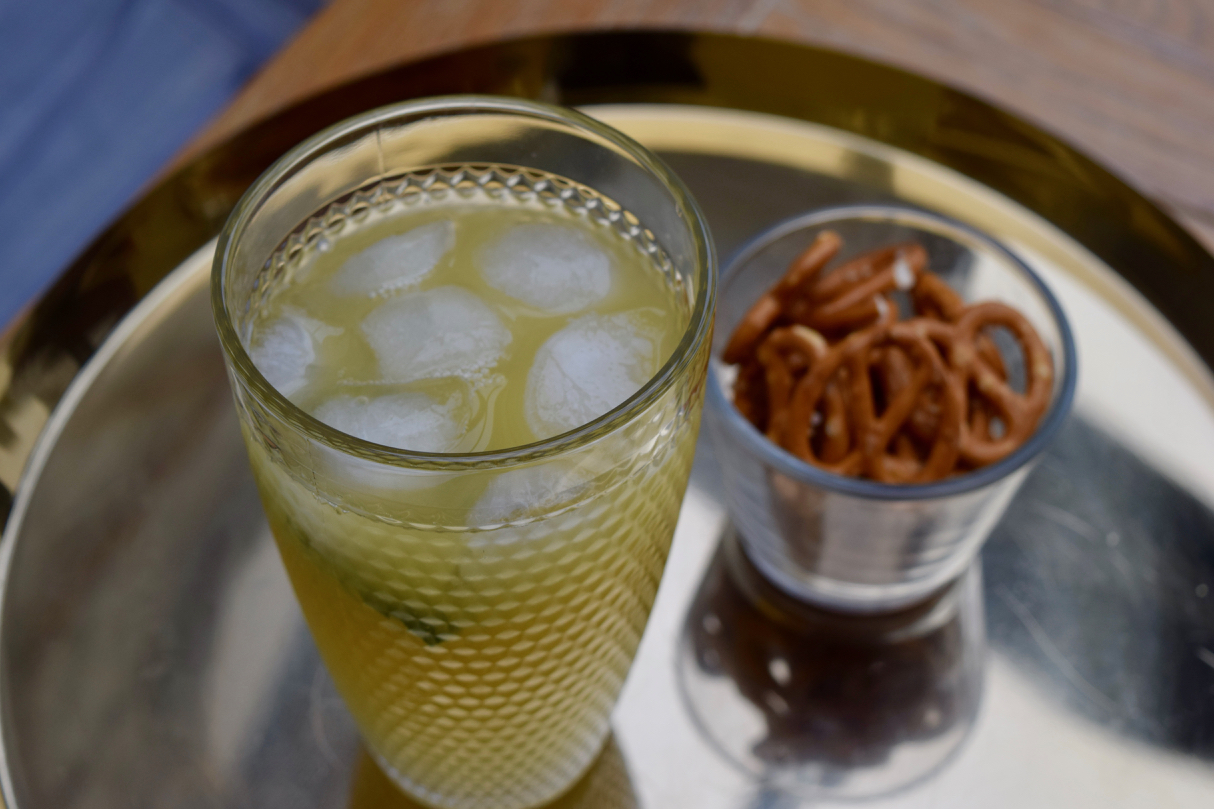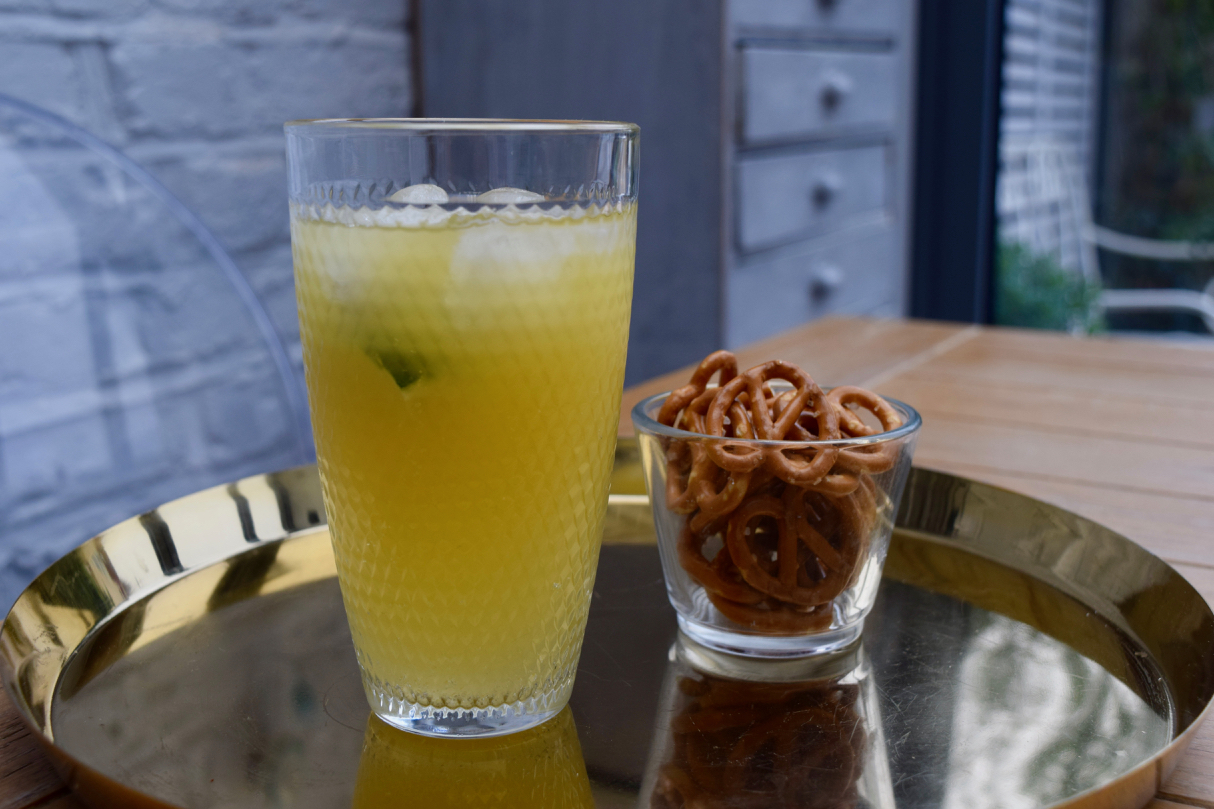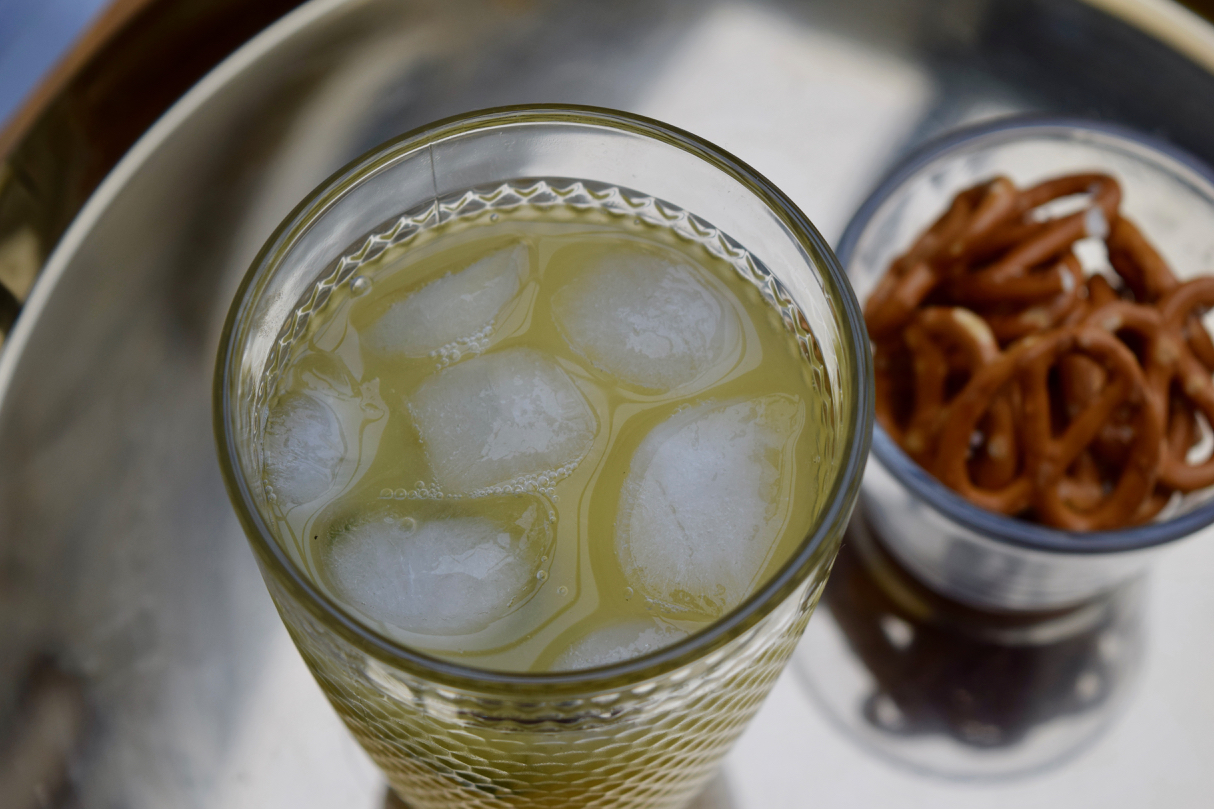 Hooray, it's almost the weekend. And that's the first week back at work done. Tick. Tiny victories, that's what's going to get us through January and onto the lighter evenings and lighter Friday Cocktails.
Have a restful weekend.
Lucy x
This post contains an affiliate link. Should you make a purchase via this link, Lucy Loves will receive a tiny commission at no extra charge to you. Thanks so much.
Machete Cocktail Recipe
Makes 1
You will need a tall glass
Ice
40ml vodka
80ml pineapple juice
Tonic water to top up
Lime wedge to garnish
Take your tall glass and add a good handful of ice. Measure in the vodka then the pineapple juice. Stir well then top up with the tonic water, around 100ml. Garnish with a lime wedge then sip and feel refreshed.