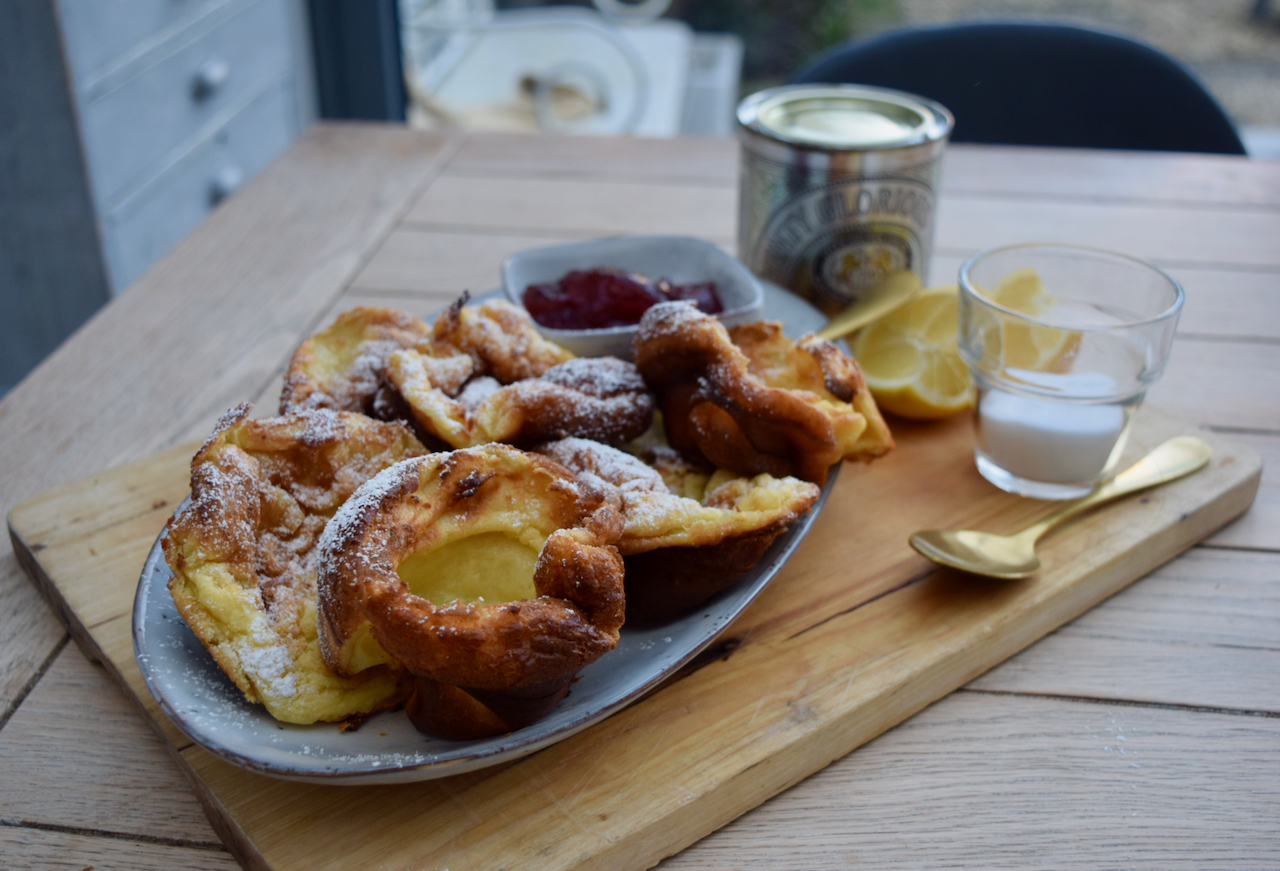 Mini Dutch Baby Pancakes recipe
I love Shrove Tuesday; it's an excuse to eat a lot of golden syrup, which works for me. What I don't love is the standing in front of the hob making 100's of pancakes and only getting the first leathery one, or the last tiny one for myself. This year, however, I'll be making Mini Dutch Baby pancakes; they're made in a muffin tin, so not a hob in sight and 12 good sized babies to go round.
I've always been a fan of a Dutch Baby, the Yorkshire pudding style pancake, made in a cast iron pan, great for feeding a crowd at breakfast time. These little babies are just as delicious, just more convenient. They're not too tiny, made in a muffin tin, they puff up to make a soft, golden buttery mouthful of pancake. I made mine in my beloved Vitamix blender, but a food processor would also do the job, to create the smooth batter needed. Thank you so much, the Kitchn, for the inspiration.
They're quick to make, bloody quick to eat and they're a back ache free zone as no one needs to slave over a hot stove making these babies.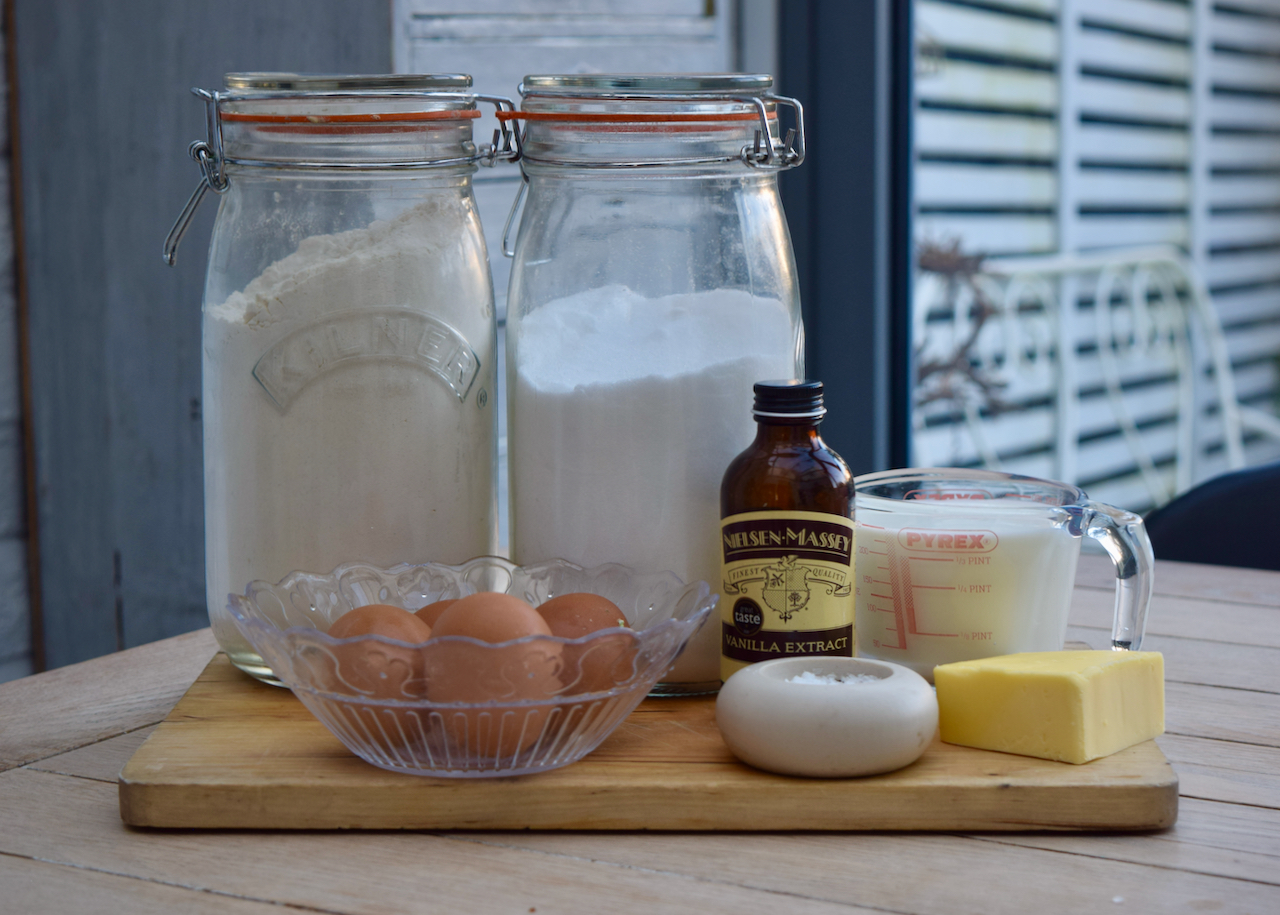 Nothing new here on the pancake front, all the standard ingredients, just the muffin tin making these a revelation. In my humble opinion the original recipe called for too much butter *not something I say very often* in each muffin cup, so I've reduced it a little to stop it spilling into the bottom of the oven *like it did in mine and set the smoke alarm off for days*.
Start by popping your 12 cup muffin tin in the oven pre heating to 200℃ fan assisted (425℉). Next take the jug of your blender or bowl of your food processor and add the flour, milk, eggs, salt, sugar and vanilla.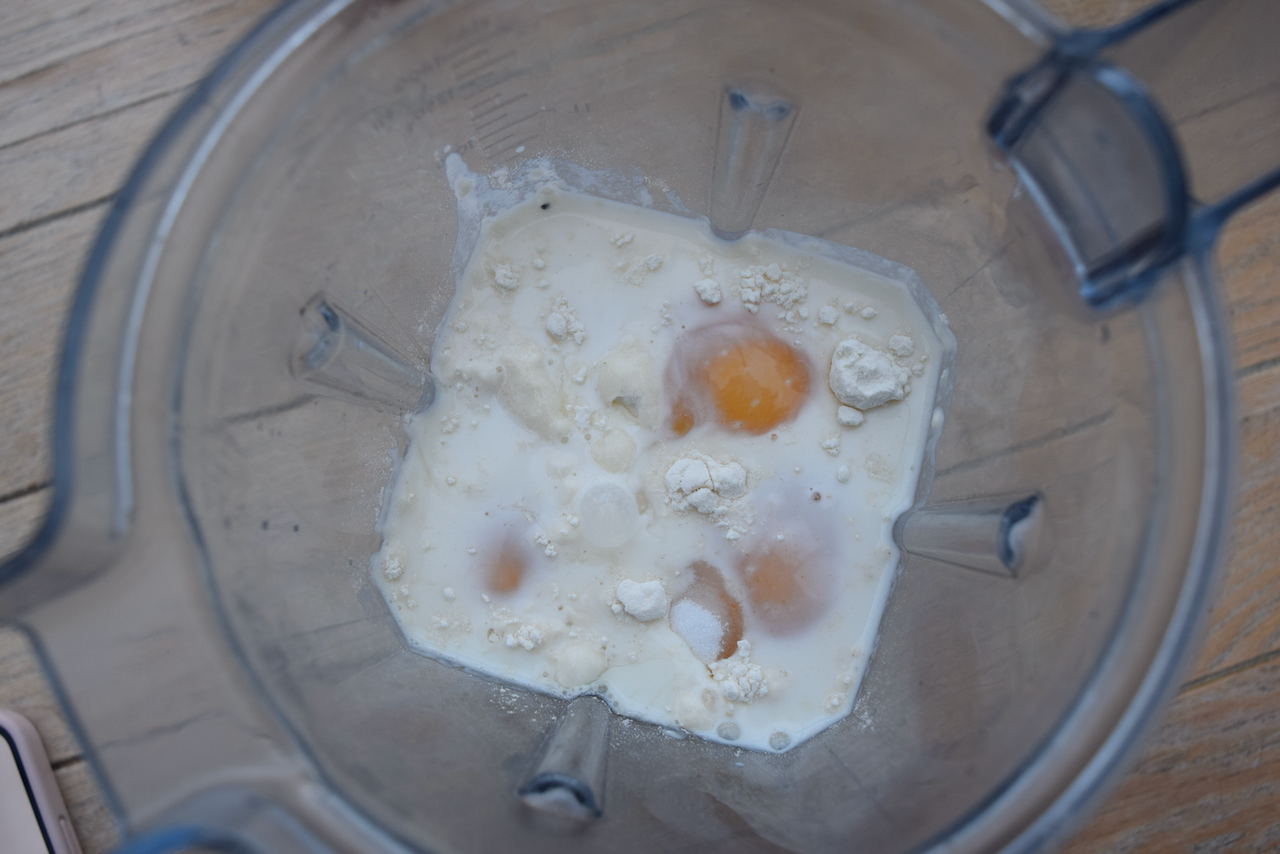 Blend or process until you have a smooth, on the thin side, batter then leave it to stand for 10 minutes, or pop in the fridge for up to 12 hours (if you are leaving for 12 hours then reblend before baking).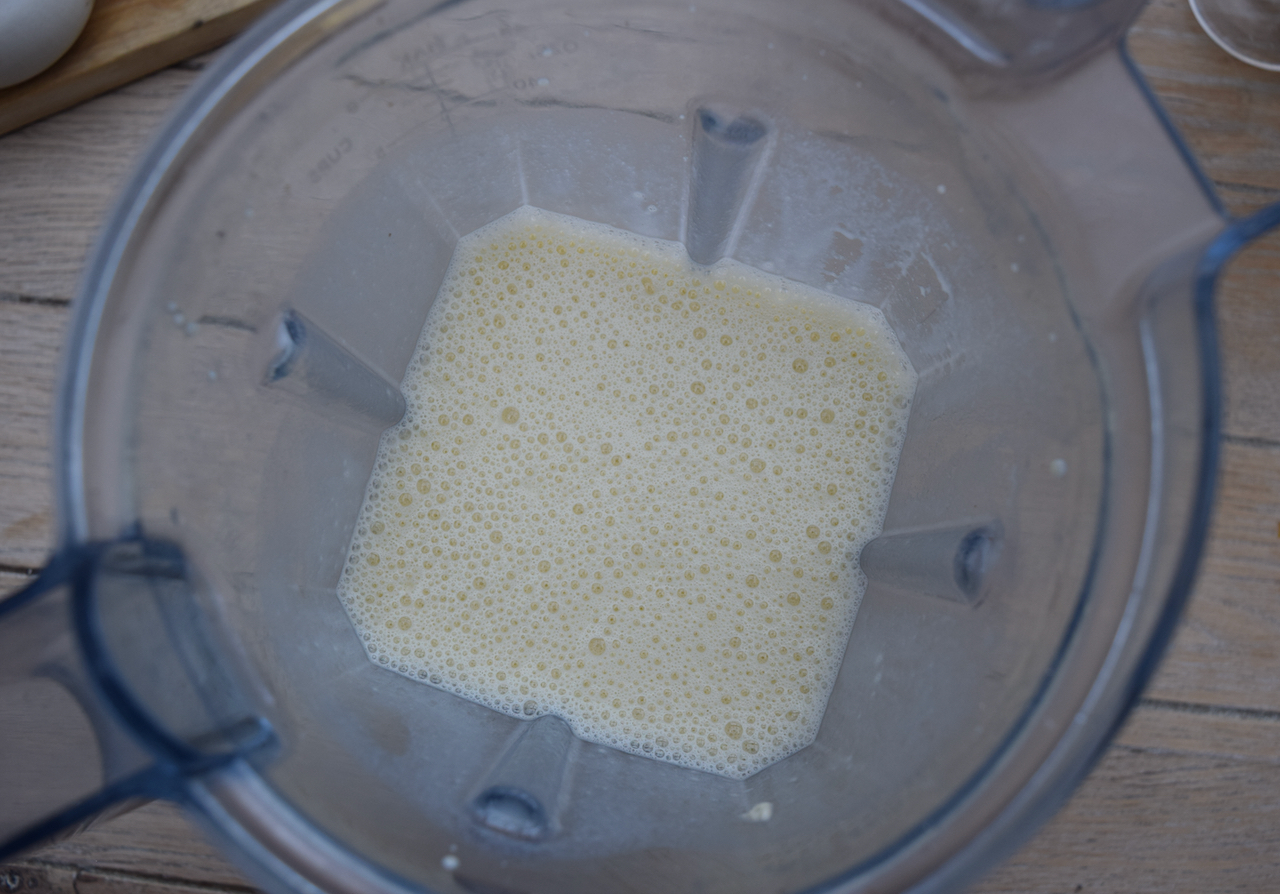 While the batter rests, cut your butter into 12 equal-ish sized pieces, ready to put into each muffin cup when ready.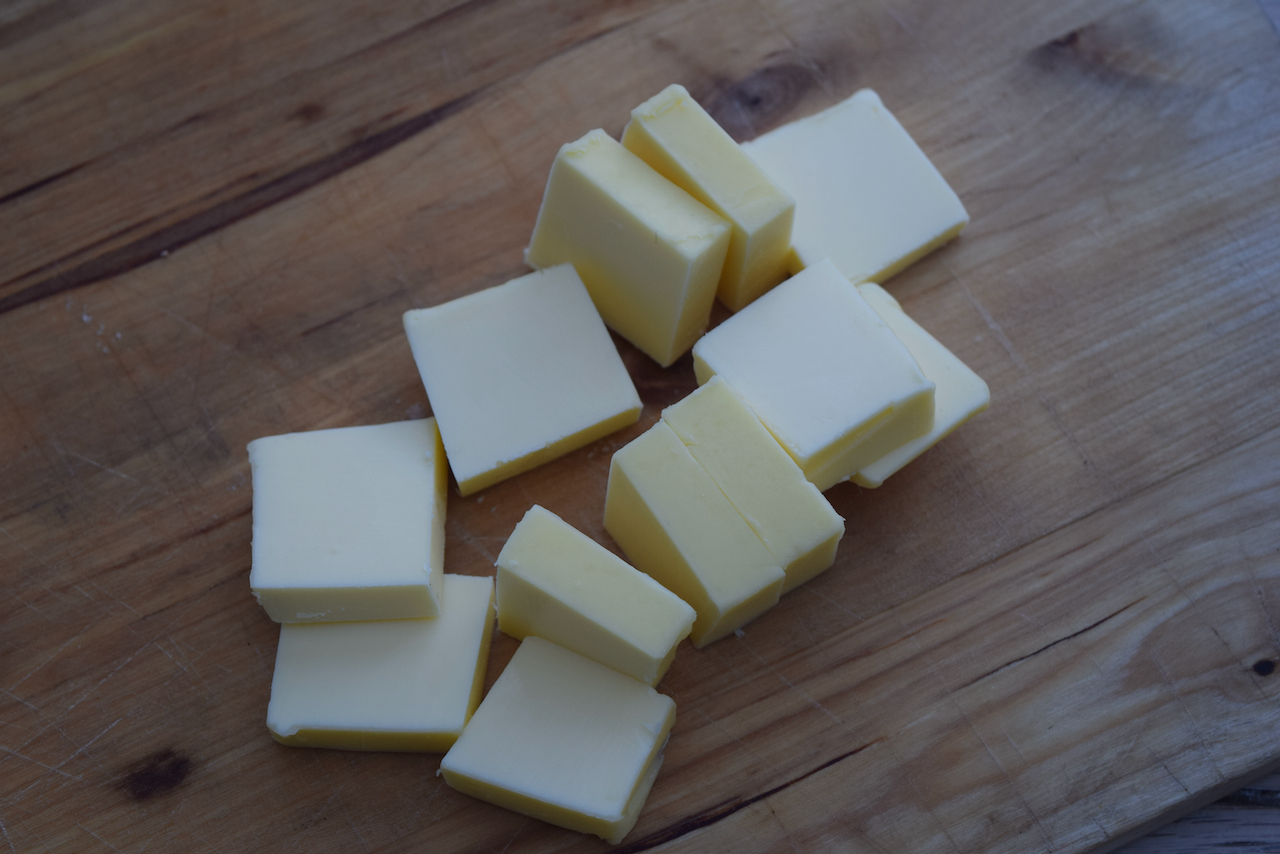 And when you are ready to bake, remove the muffin tin from the oven and pop a piece of butter in each cup.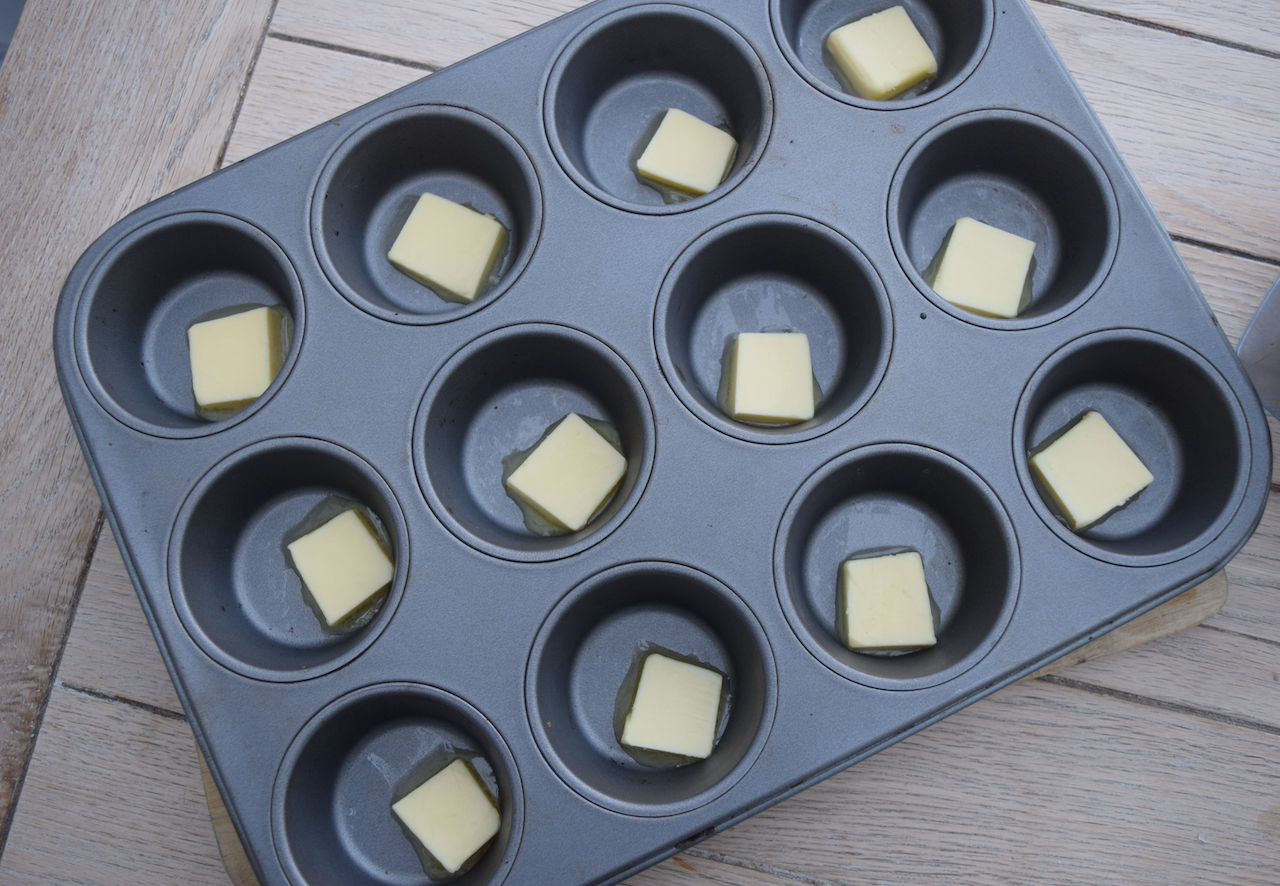 Give the batter a quick stir, then pour into each cup, not worrying if the butter hasn't melted. The cups will be quite full, but don't worry, this will just make for generous sized pancakes.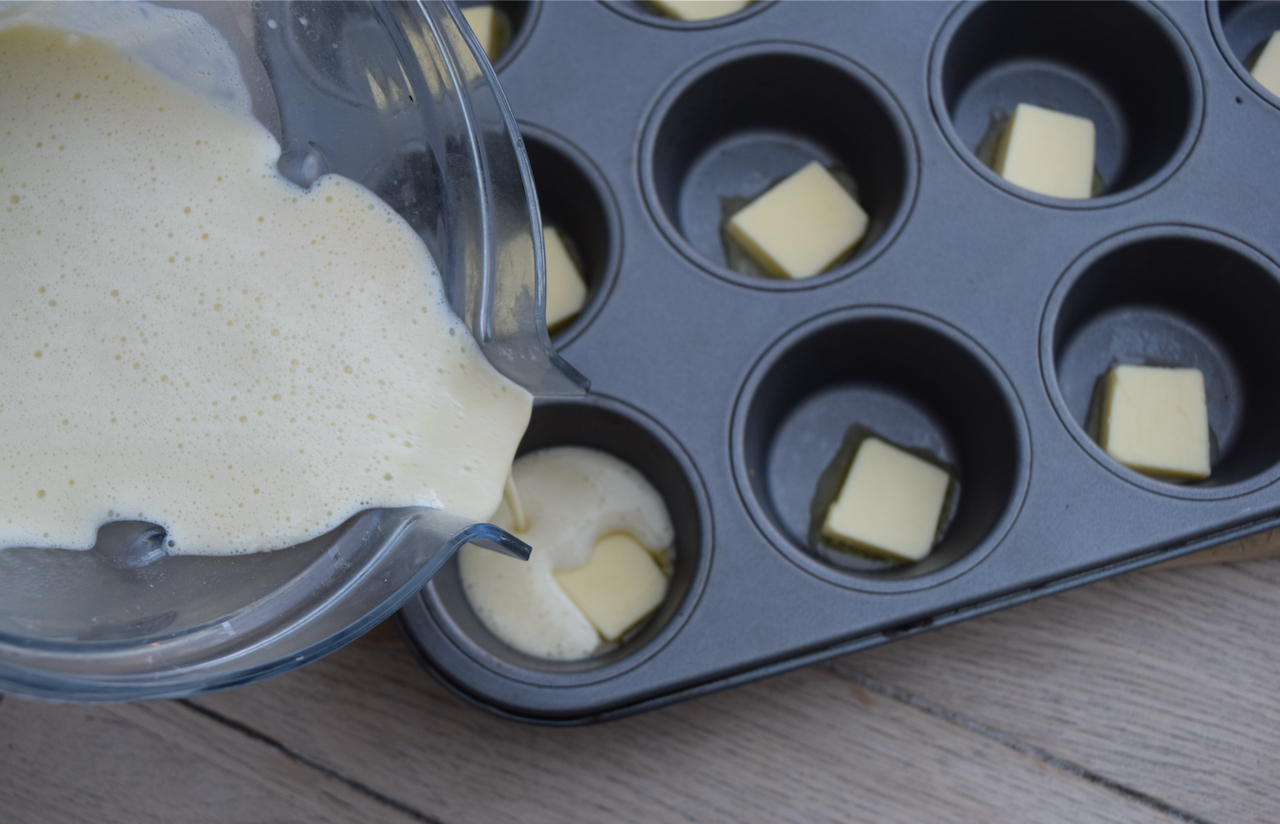 Pop these in the oven for 15 minutes (but keep an eye on them from 12 minutes) until they're golden brown, puffy and smelling amazing.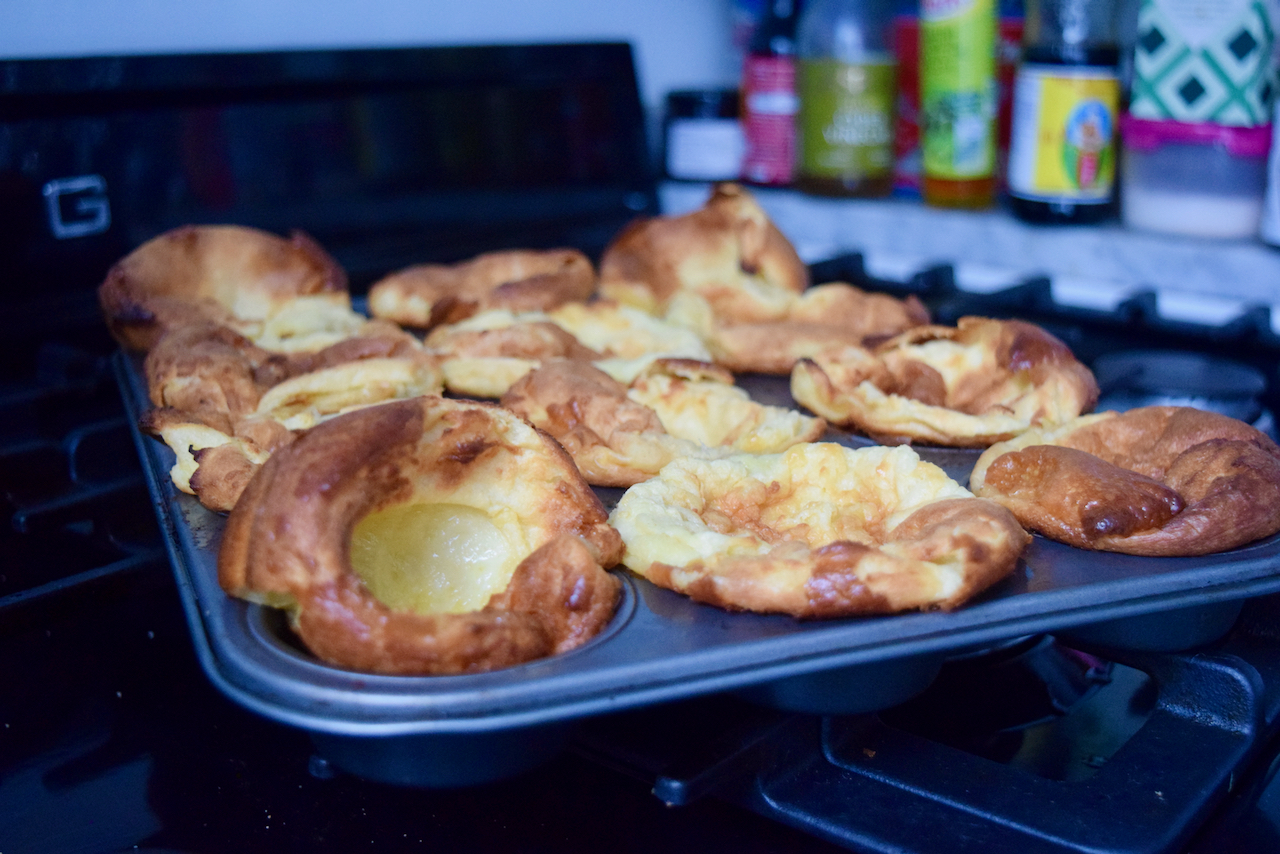 Ok, so mine didn't win any beauty competitions, but they tasted bloody amazing. Crisp on the outside with a sweet, buttery centre. They'll flop as they cool, but don't panic, this is meant to happen. Dust with icing sugar and serve hot, with the full repertoire of pancake toppings.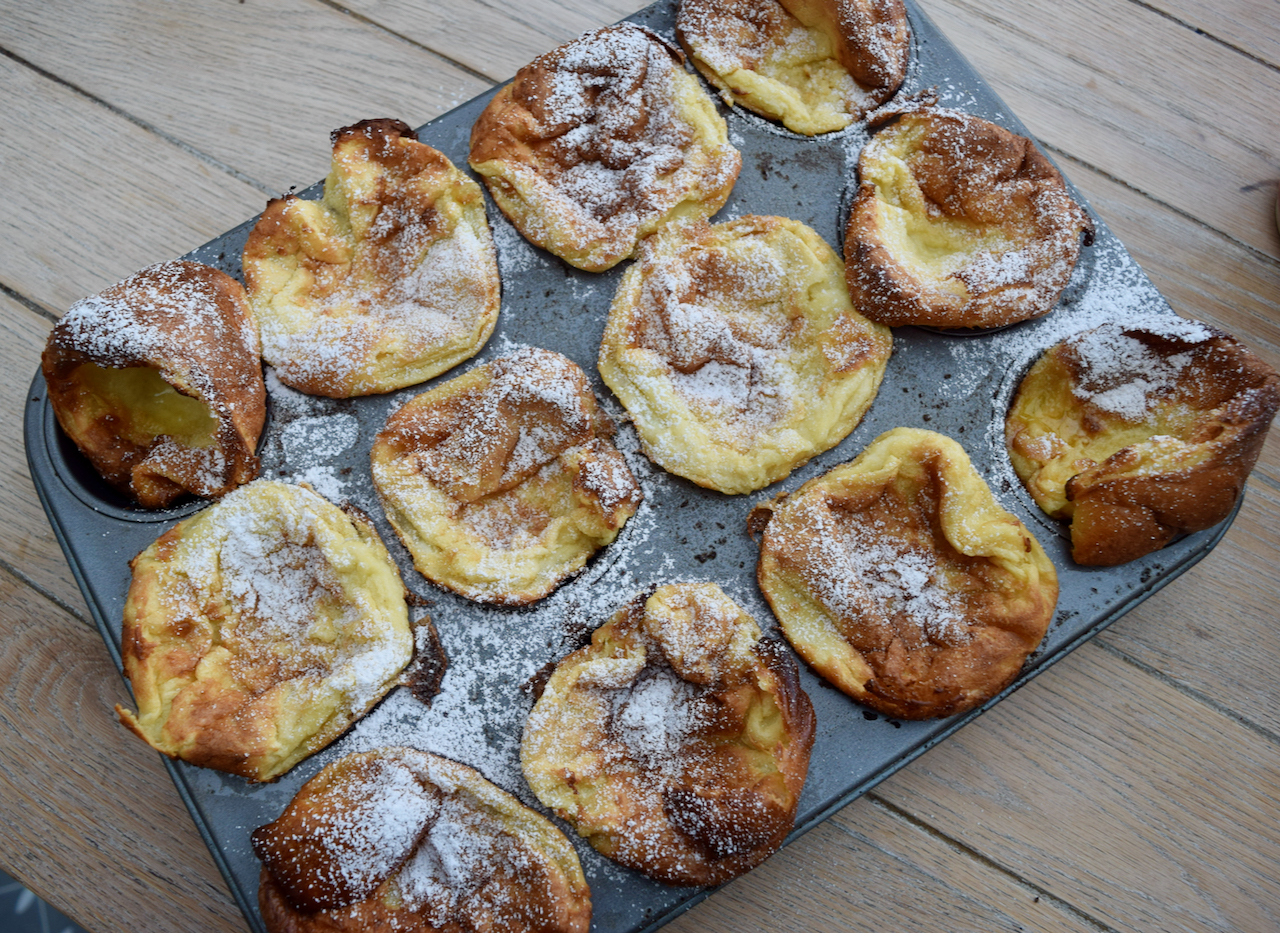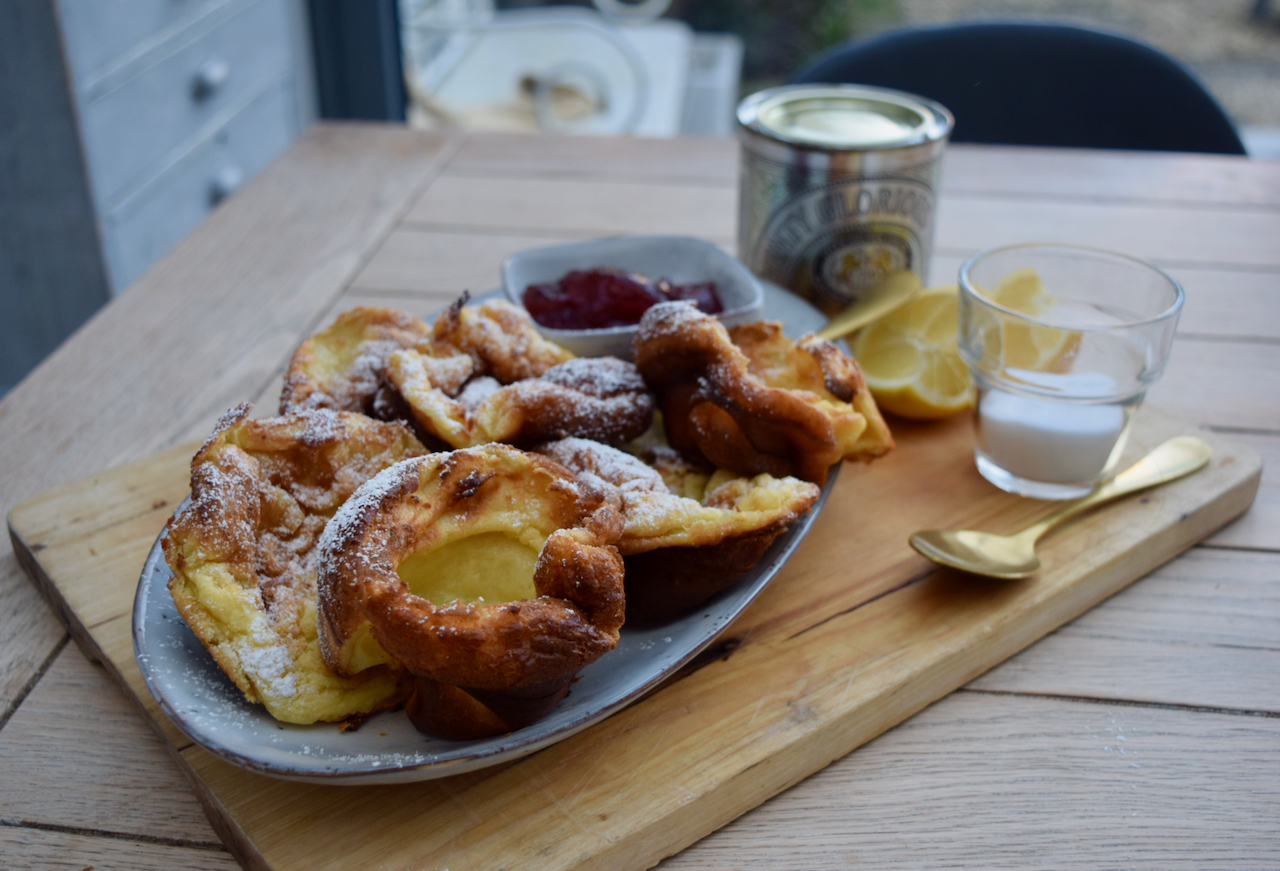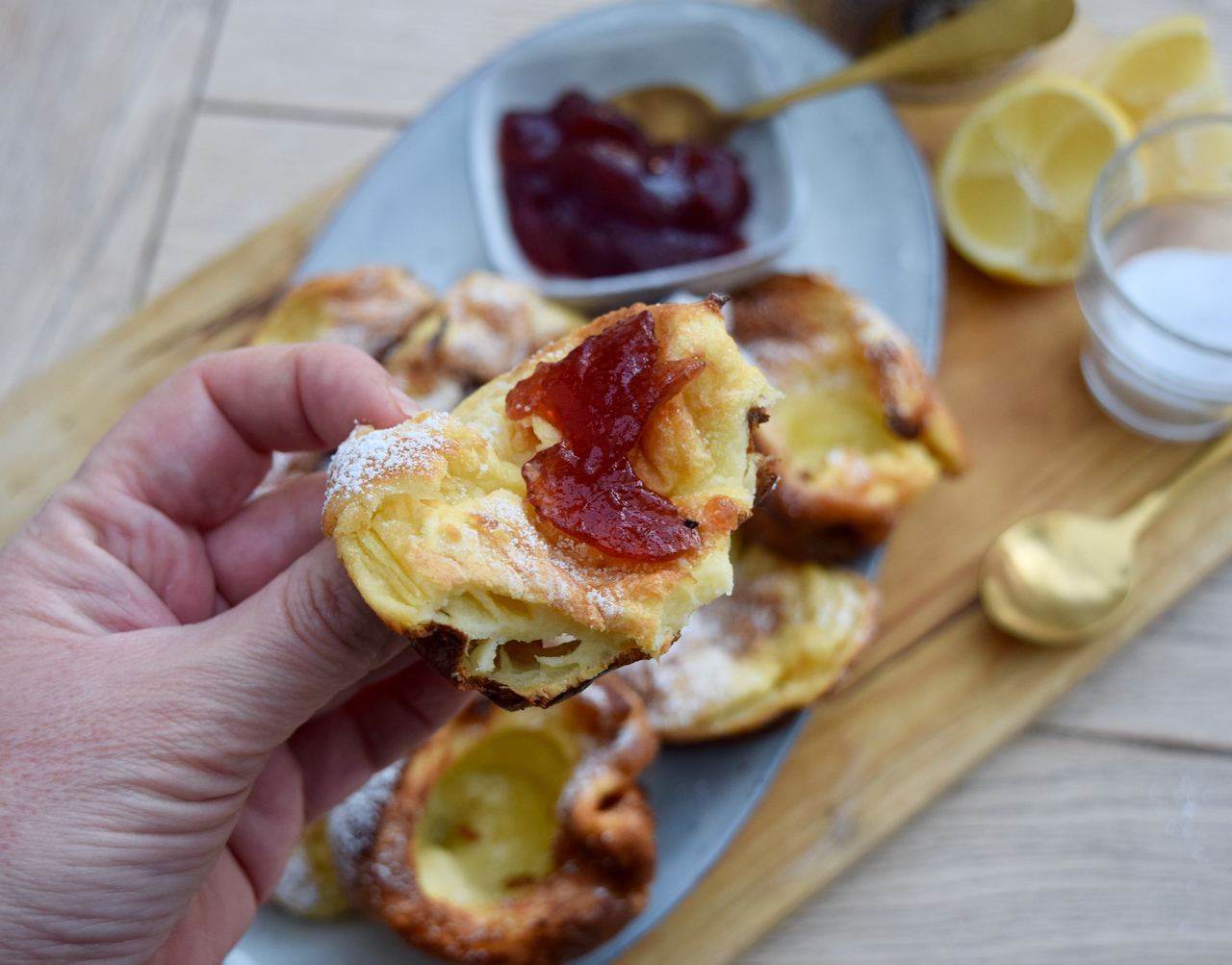 Admittedly mine are quite fat babies, but the bigger the better I say, these mini Dutch Babies are the Shrove Tuesday way forward for me and I couldn't eat these fast enough.
Lucy x
Mini Dutch Baby Pancakes recipe
Makes 12 good sized pancakes
You will need a blender or food processor and a buttered 12 cup muffin tin
120g plain flour
235ml whole milk
4 eggs
50g caster sugar
1/4 teaspoon salt
1 teaspoon vanilla extract
60g butter, cut into 12 pieces
Icing sugar for dusting, jam, syrup – golden or maple, lemon juice and sugar for serving
Pre heat your oven to 200℃ fan assisted (425℉) and put a 12 cup muffin tin in the oven to heat up.
To your blender or food processor add the flour, milk, eggs, caster sugar, vanilla and salt. Process or blend until you have a smooth, quite liquid, batter and then leave to rest for at least 10 minutes (or up to 12 hours, but do reblend before using, in the fridge).
Cut the butter into 12 equal pieces, and once the resting time is up, remove the muffin tin from the oven and add a piece of butter to each muffin cup, don't worry if it doesn't melt instantly. Pour on the pancake batter, there should be plenty to fill each cup to over 3/4's full.
Place onto a baking tray (my butter overflowed into the bottom of my oven) then put back into the hot oven for around 15 minutes, or until your Dutch Baby pancakes are super well risen and golden brown.
Serve piping hot, dusted with icing sugar and drizzled/dolloped/adorned with the toppings of your choice. These are best eaten in one sitting, but you can reheat in an airfryer or microwave the following day.