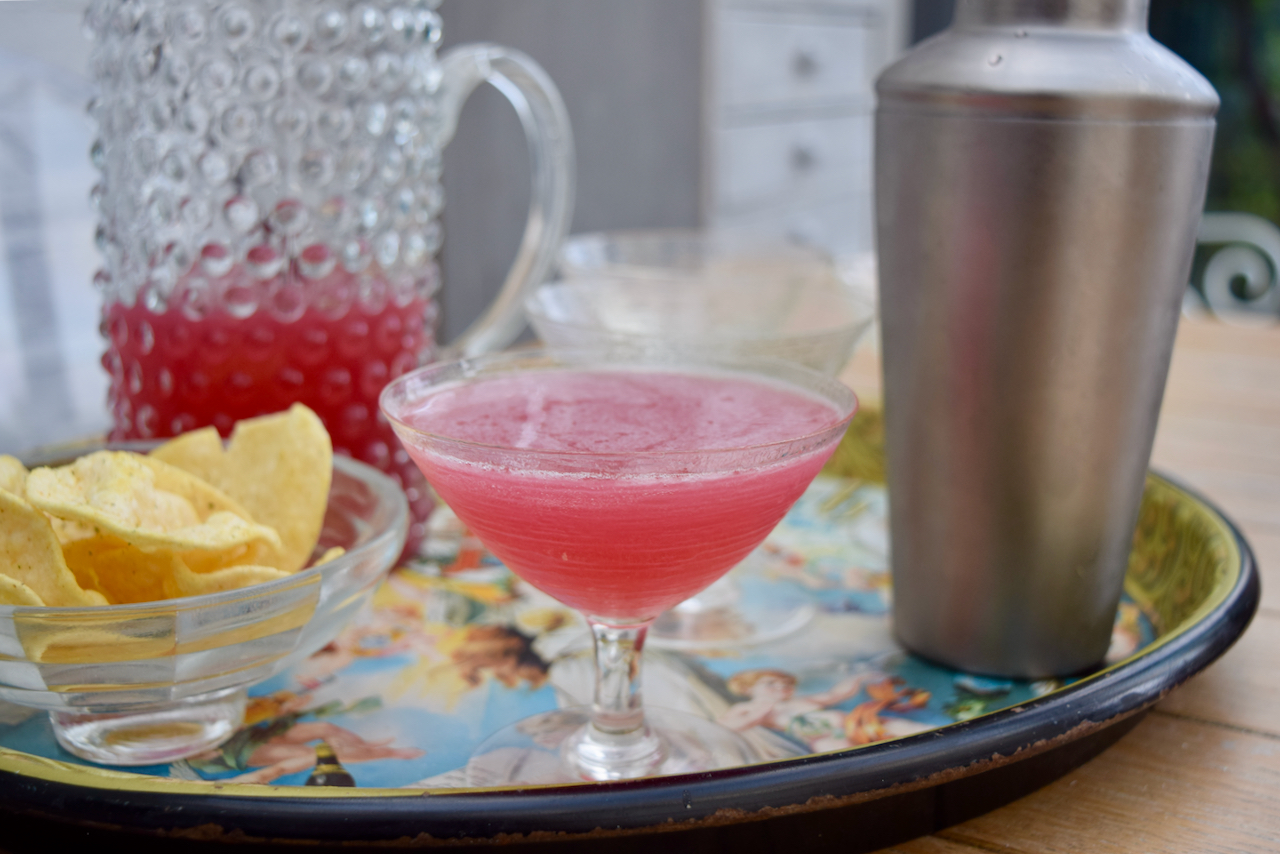 Duke's Cosmopolitan recipe
Now I'm having an enforced spell as a housewife I have devoted quite a bit of time to watching cookery shows. My current, and a longtime favourite of mine, is Ina Garton, the Barefoot Contessa. She's the doyenne of the catering world and has all sorts of New England charm and a long list of amazing recipes. I love her the the most because, like me, Ina loves of a cocktail. When I saw her make a jug of Duke's Cosmopolitans, I felt should we ever meet, we would be best friends forever.
A Duke's Cosmopolitan differs from a regular one with the inclusion of some refreshing lemon juice. It's a less sweet, super drinkable, ballsy jug of deliciousness. The idea of making a jug of cocktail in advance is a genius one. Shake them to order for your guests *or yourself* and fall in love with your chilled, citrus, cranberry cocktail. Clyde and I accidently enjoyed the entire jug, all in the name of recipe testing, it's a tough gig.
This is a glass, or four, of old world charm and perfect for a late summer brunch or evening . If I'm honest though, I could drink these at any time of day, and given my current working hours, this is realistically an option.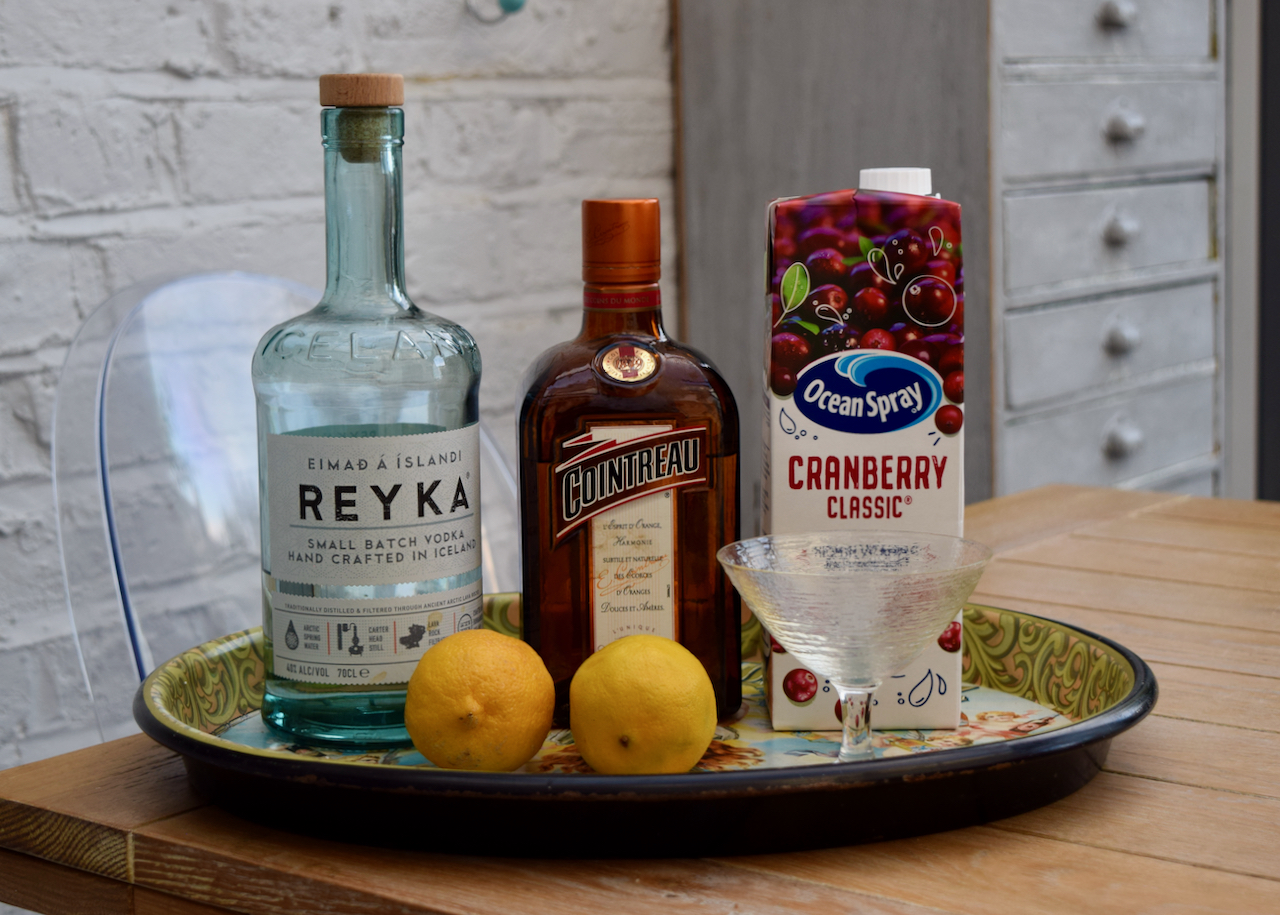 What an elegant and charming line up for this week's Friday cocktail. It's made for sharing but really, don't feel you have to.
Make a start with a small jug. Measure in the fresh lemon juice followed by the Cointreau or orange liqueur of your choice.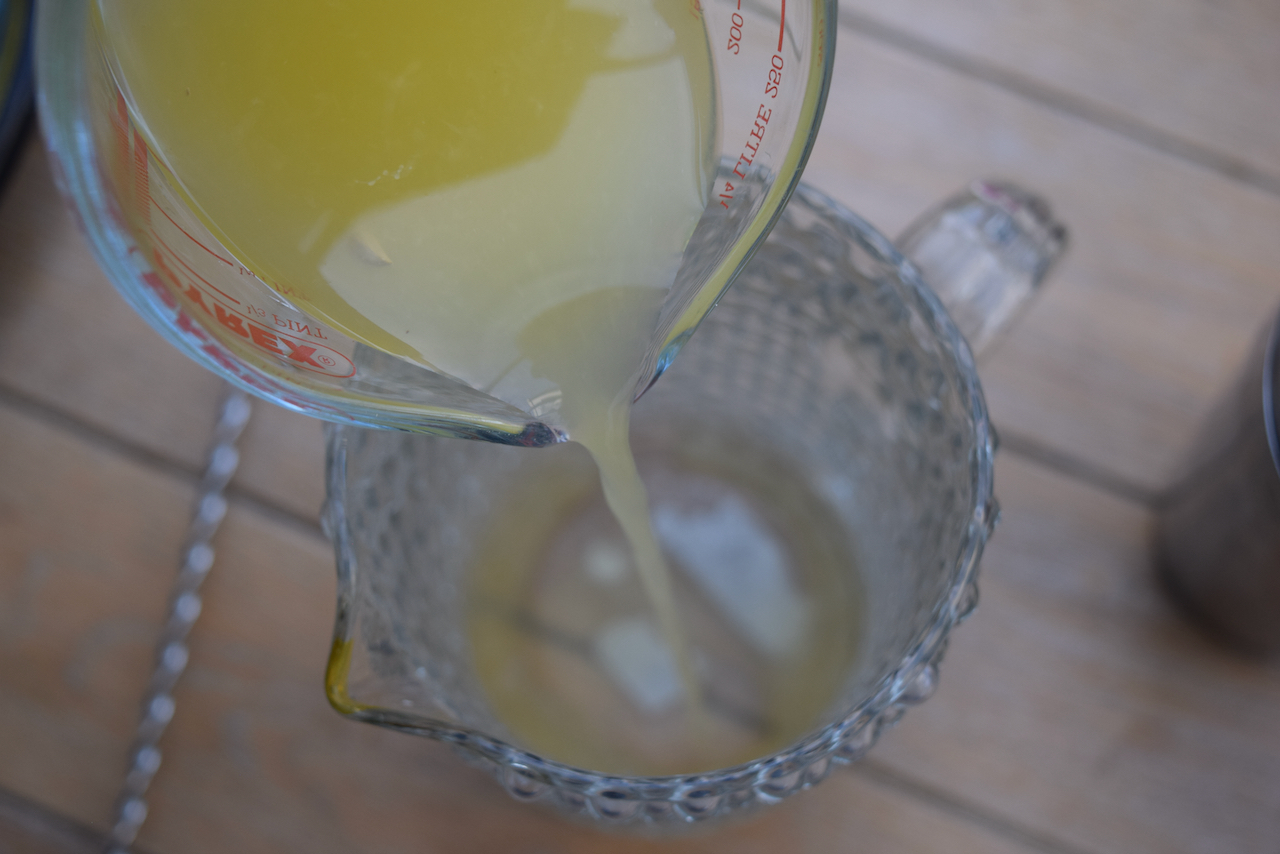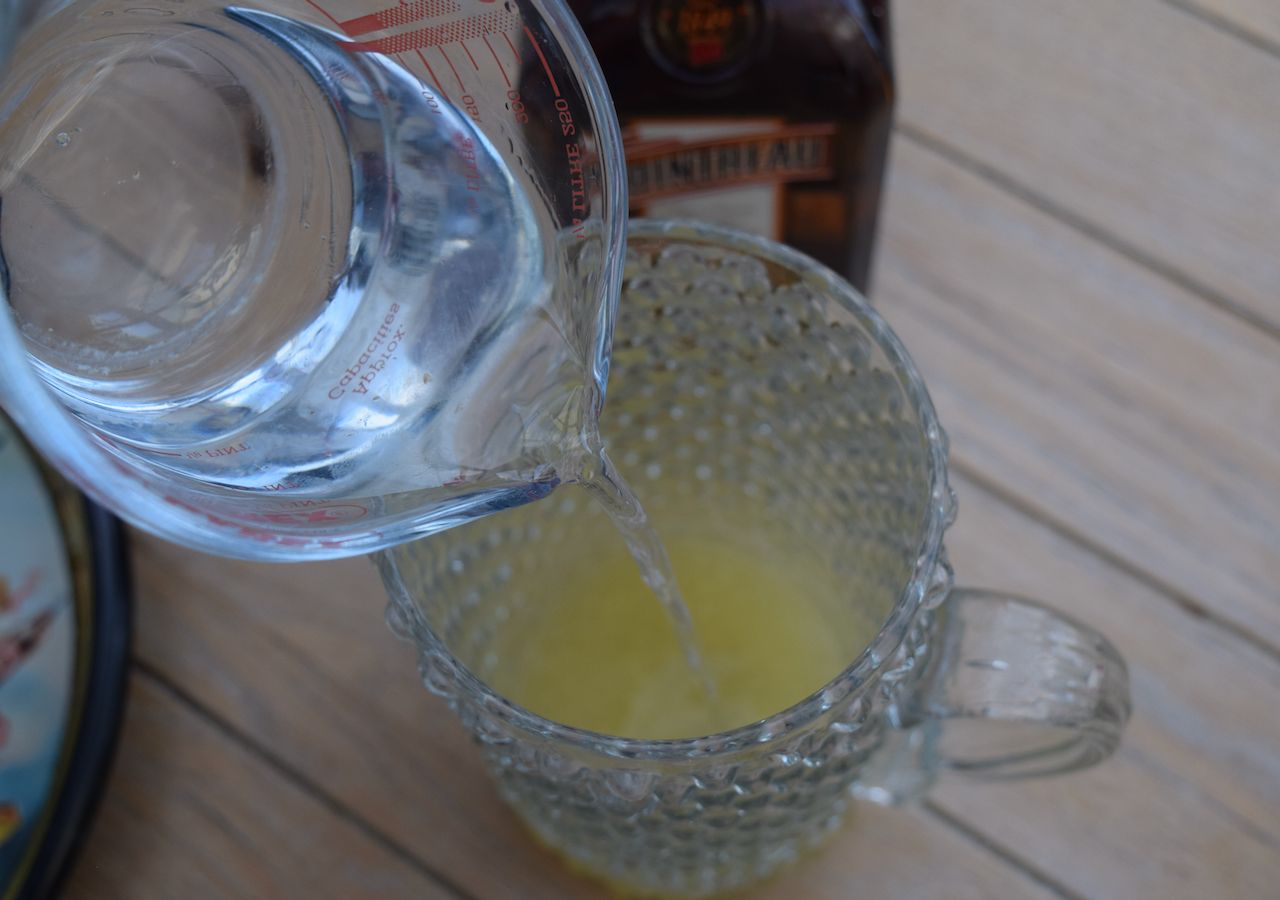 Next in is the cranberry juice and the vodka. Don't panic about the quantities, this does make four cocktails for sharing *or not*.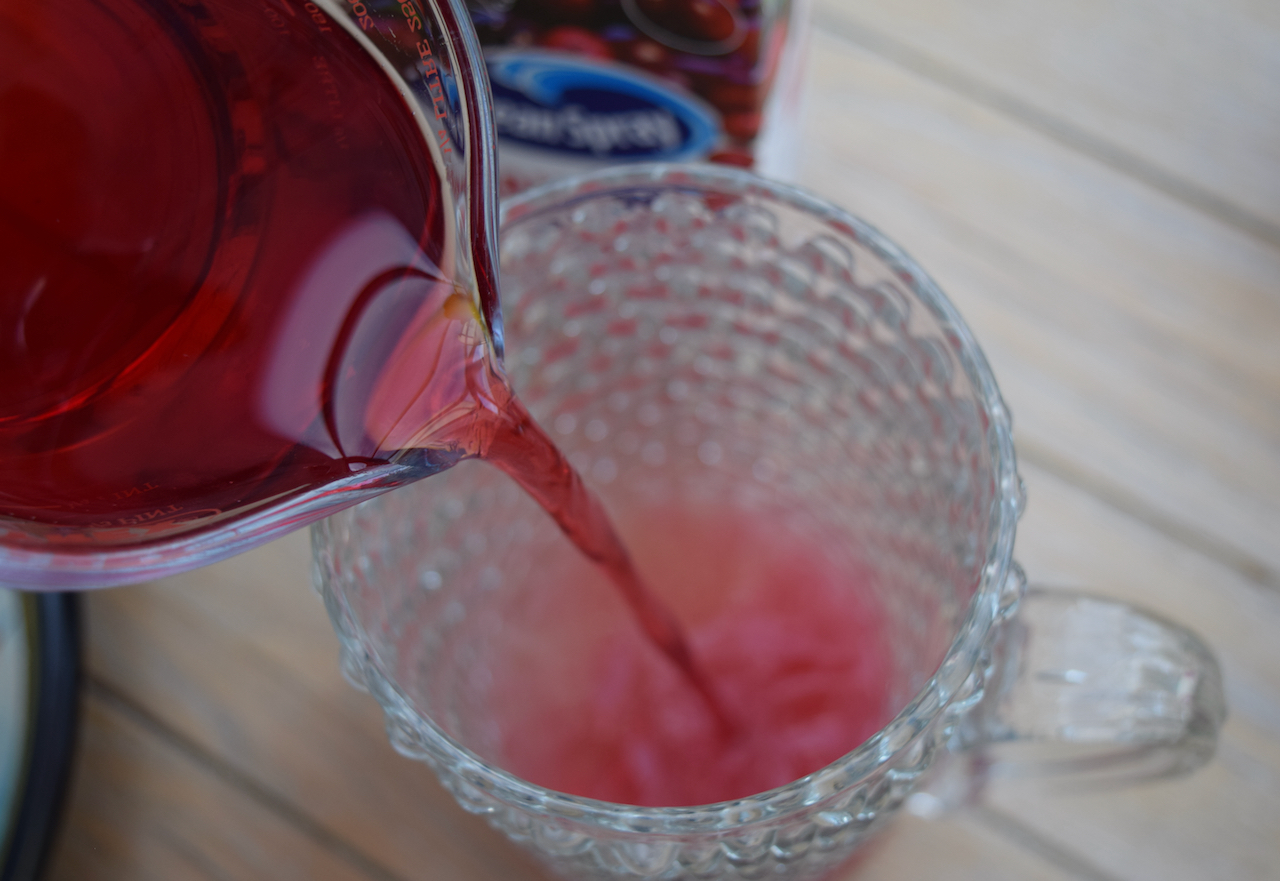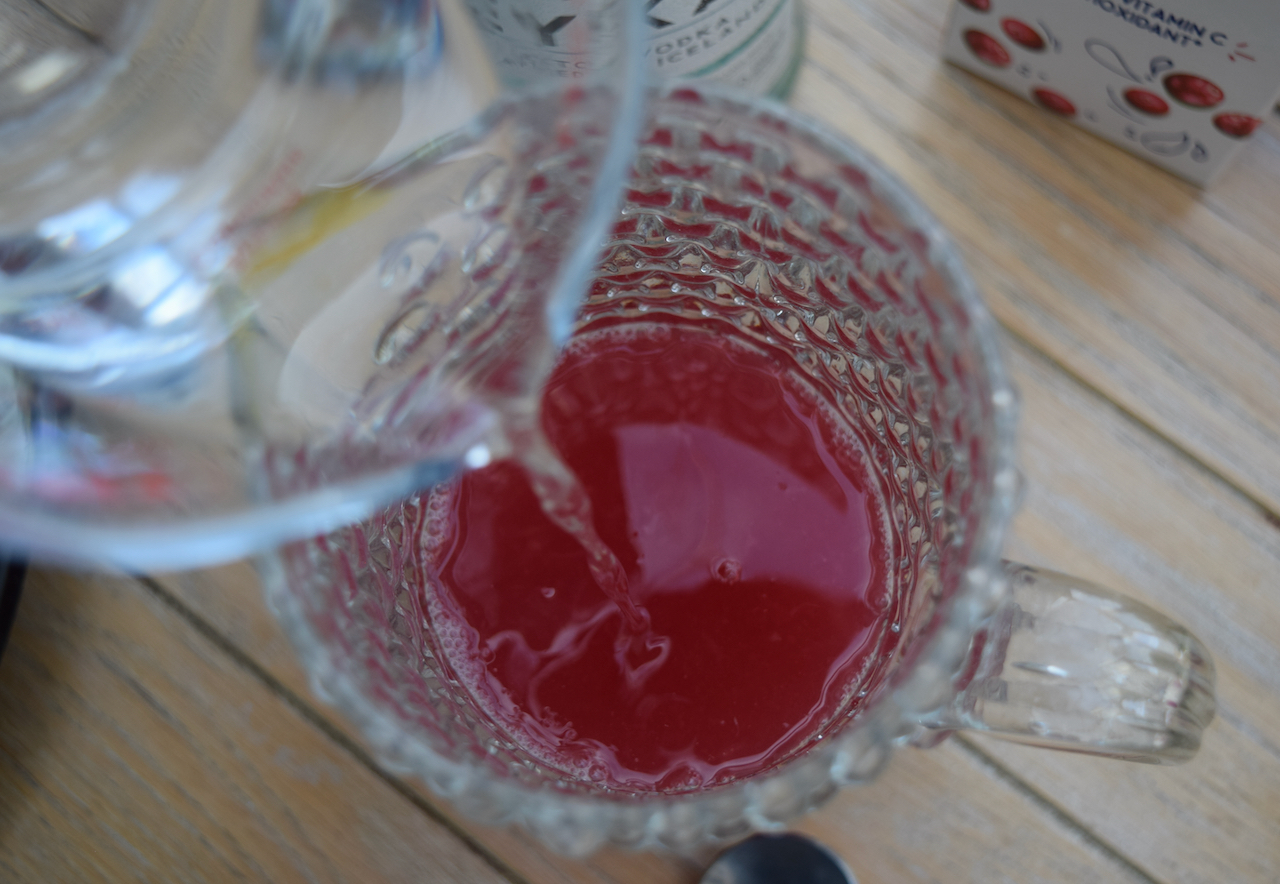 Give this wonderful mix a stir then you can leave this to sit, in the fridge if you have room, for a few hours until you are ready to shake to order.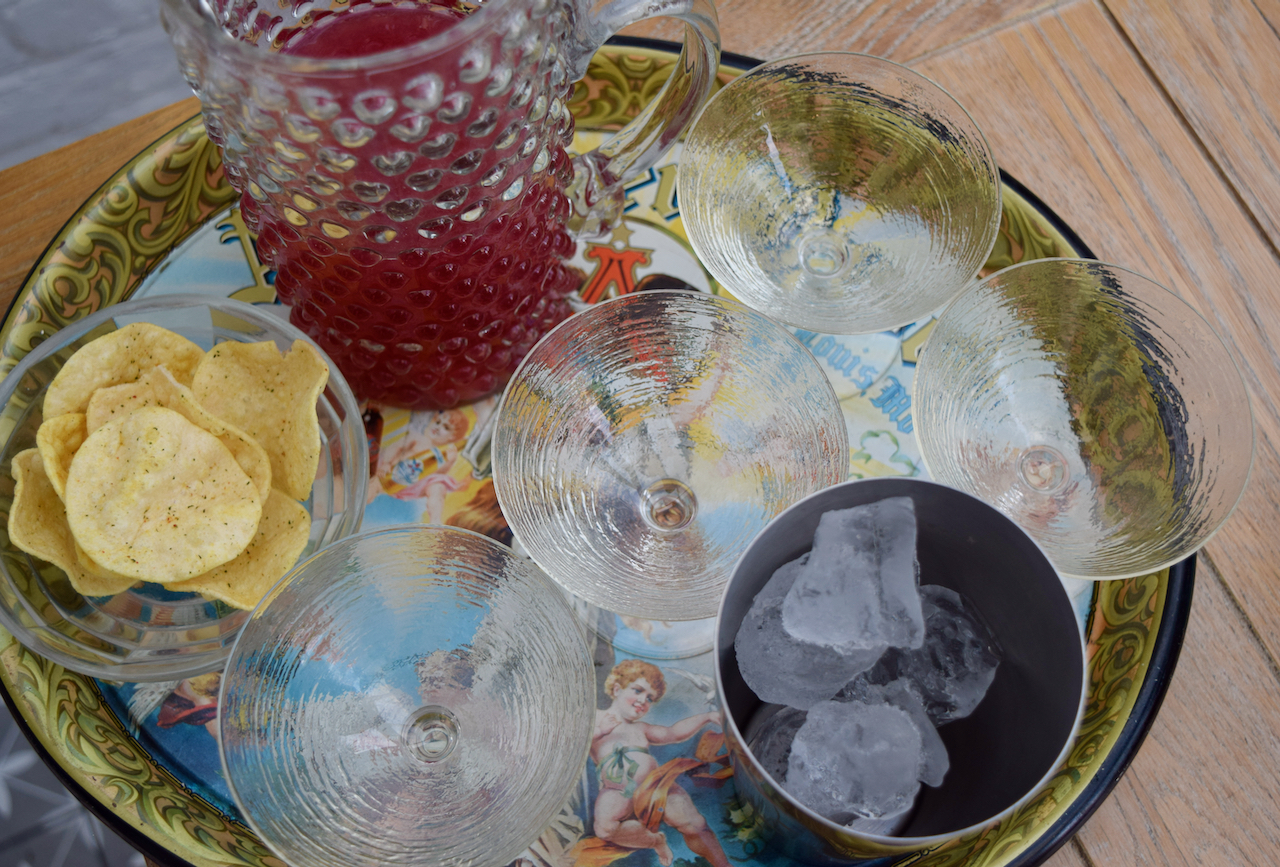 When your guests arrive *who am I kidding, when you're ready for a drink* take your cocktail shaker and add a handful of ice. Measure in a quarter of the Duke's Cosmopolitan mixture.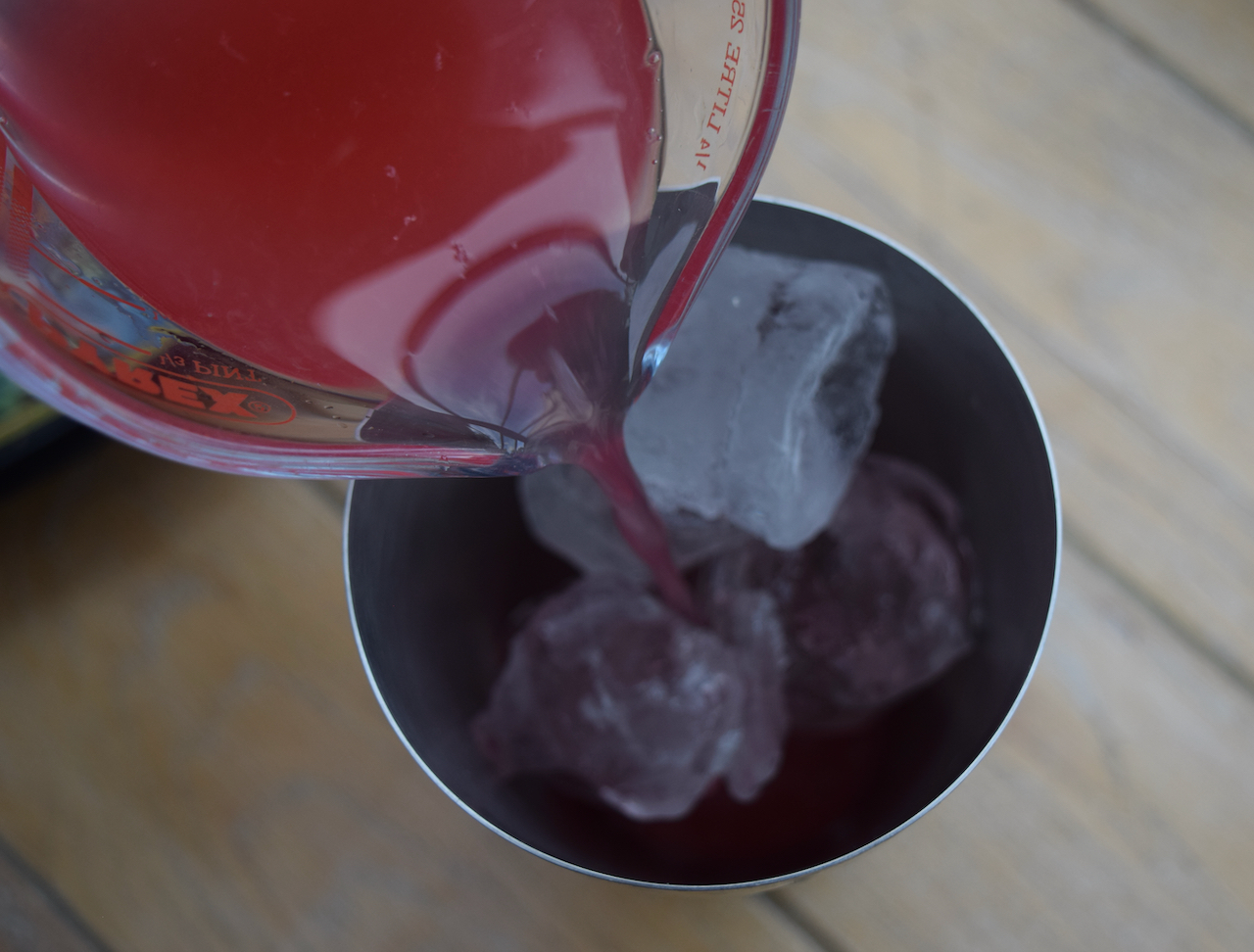 Shake vigorously for 30 seconds, and as the lovely Ina pointed out, this does seem quite a bit longer than you think, so I actually timed it.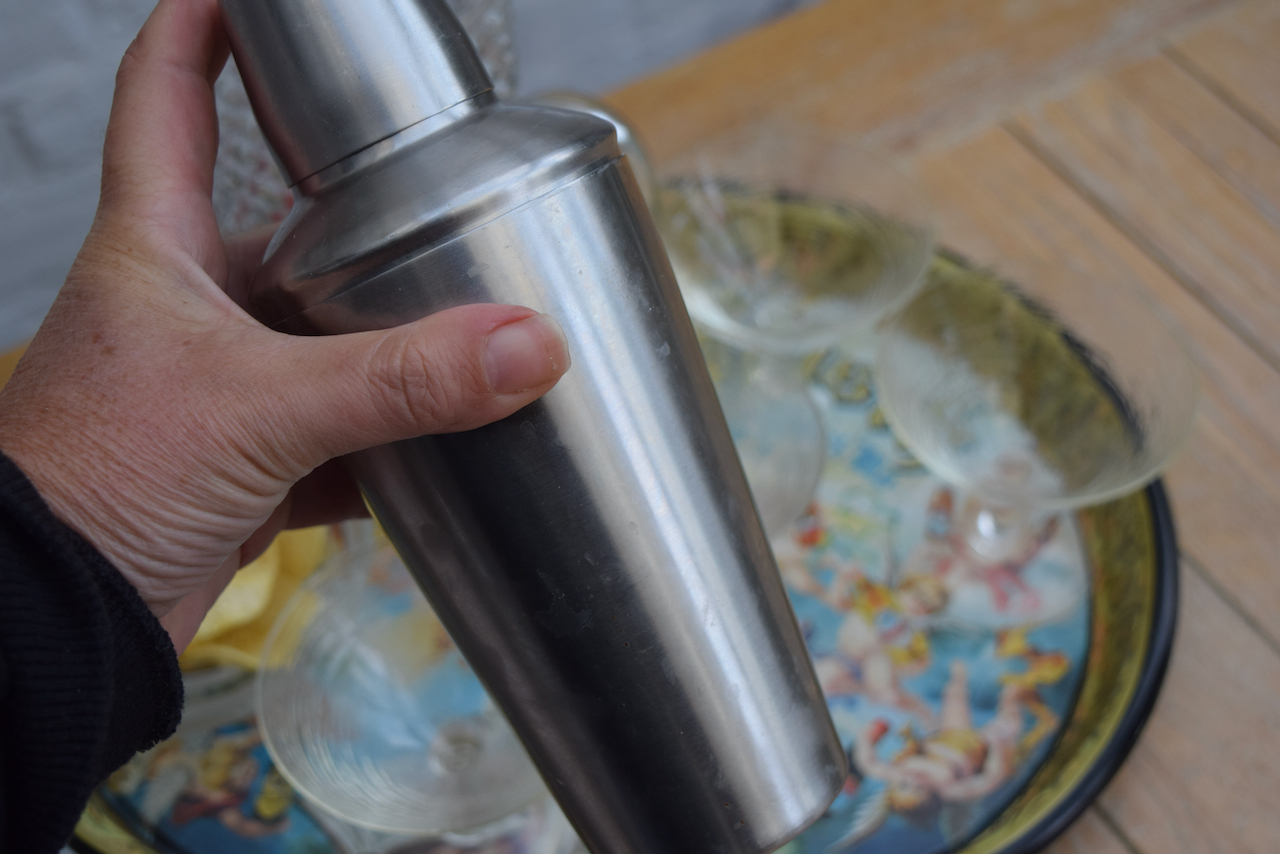 Pour your cocktail into a martini glass, I love these tiny ones which were my Grandmother's.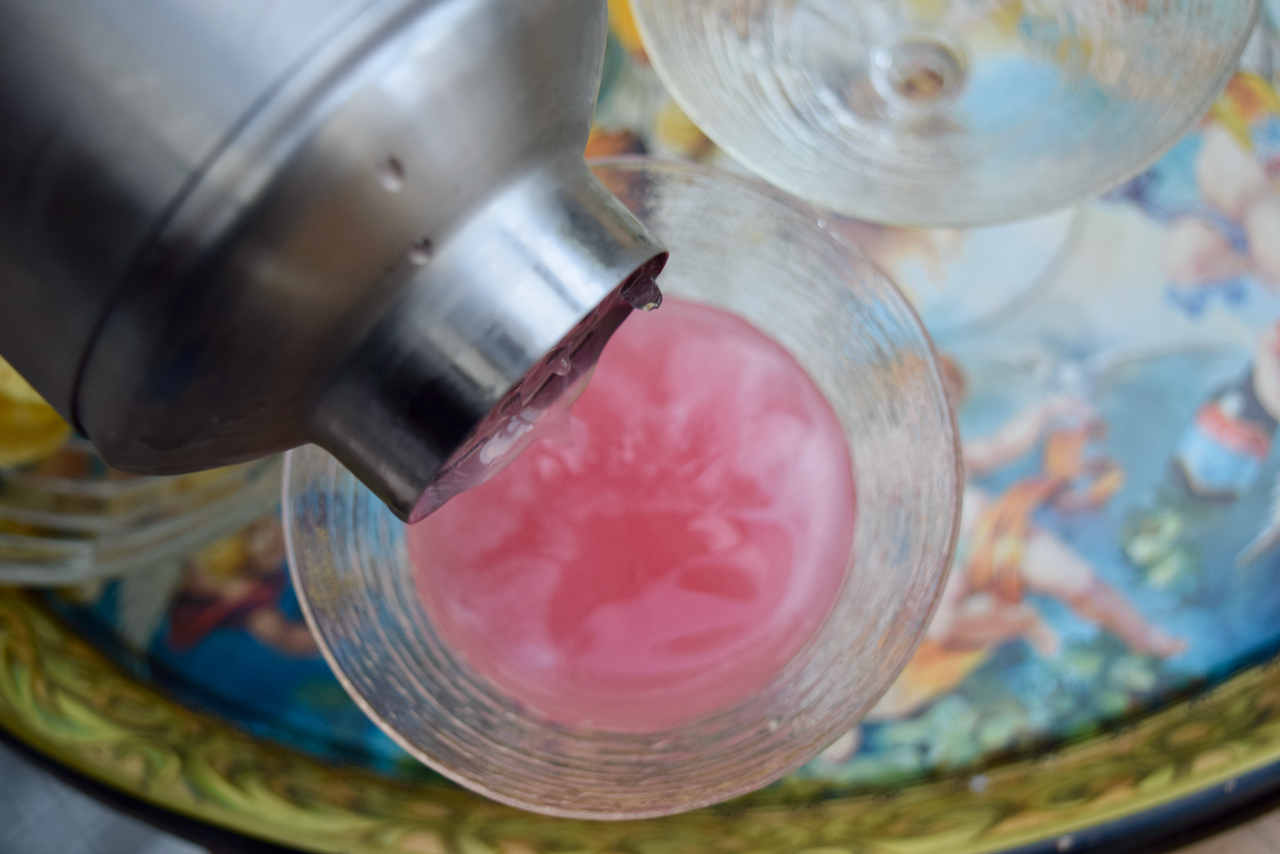 Enjoy every sip, then shake another to order. Mini poppadums not a traditional accompaniment but certainly a tasty one.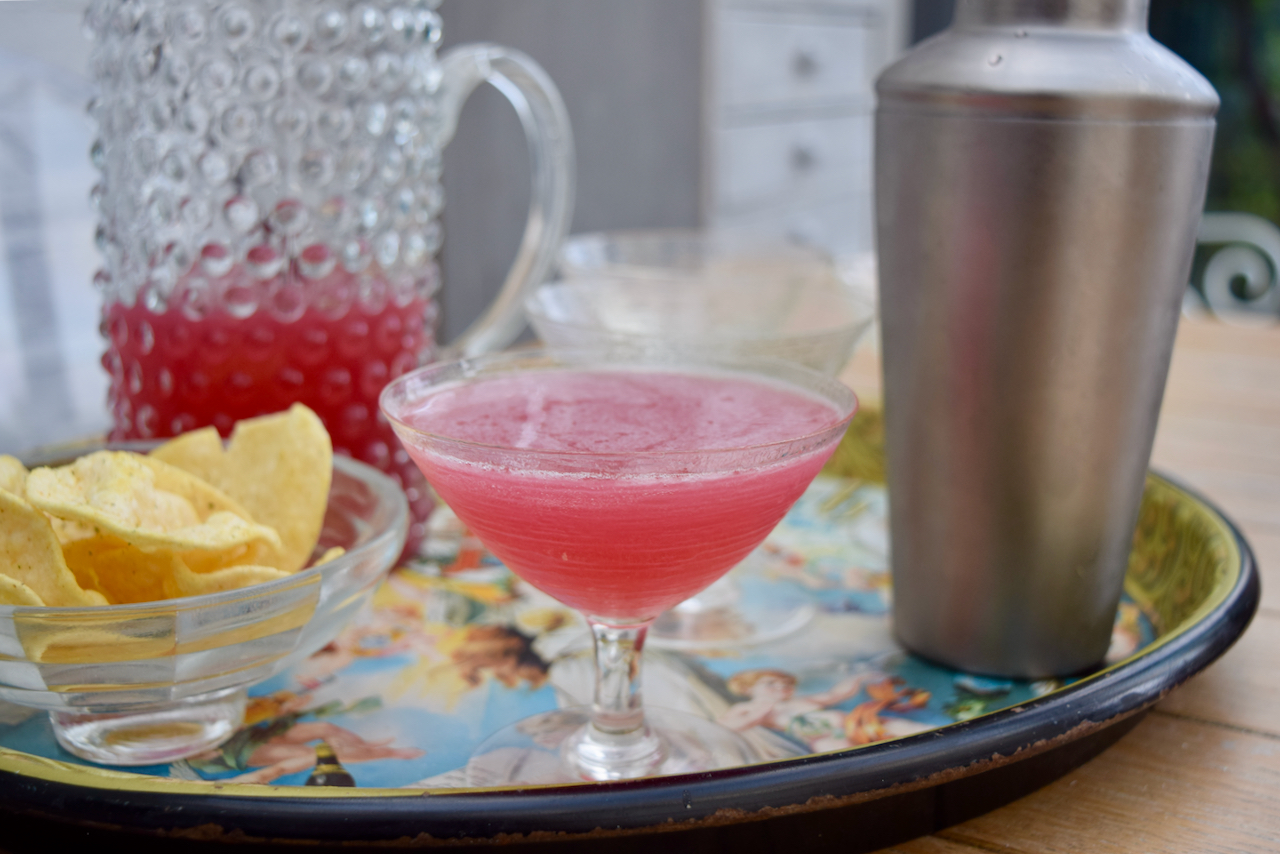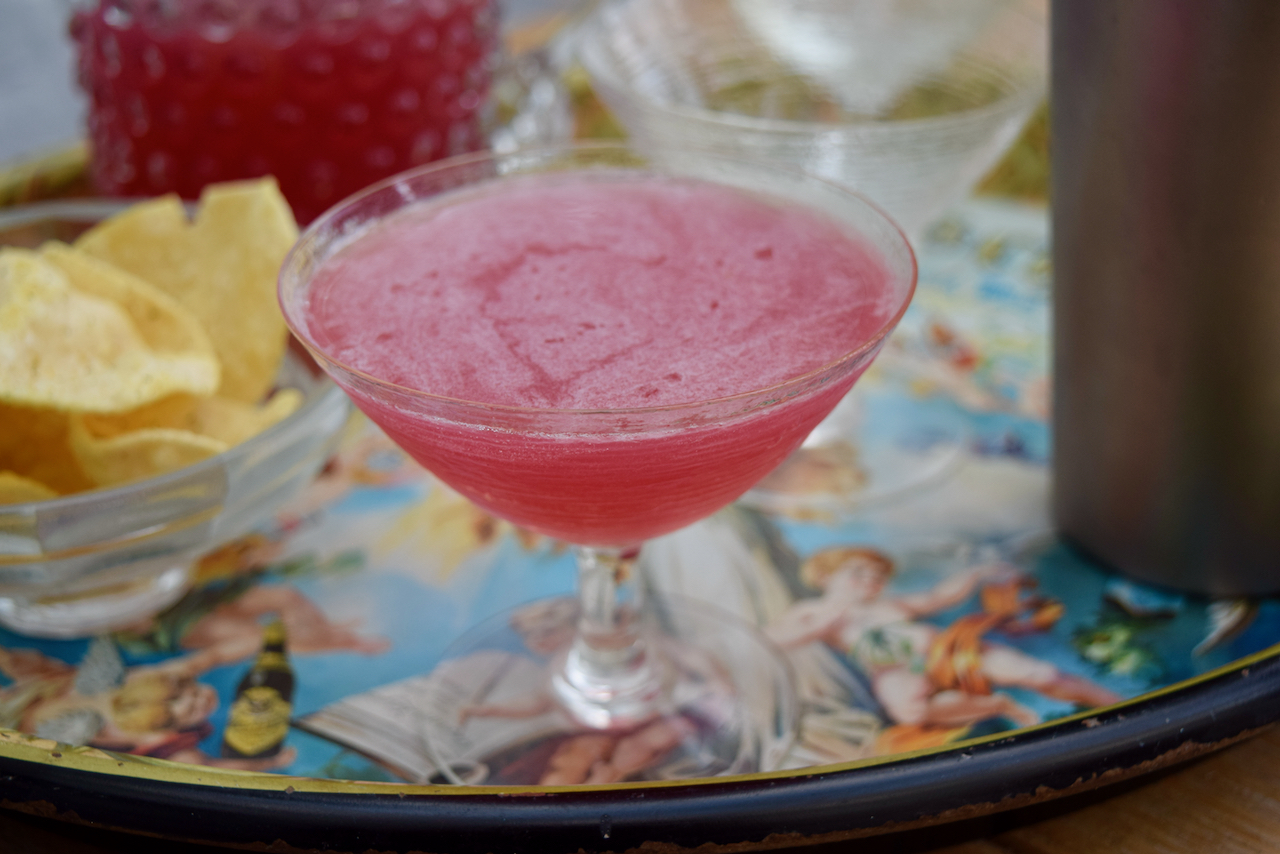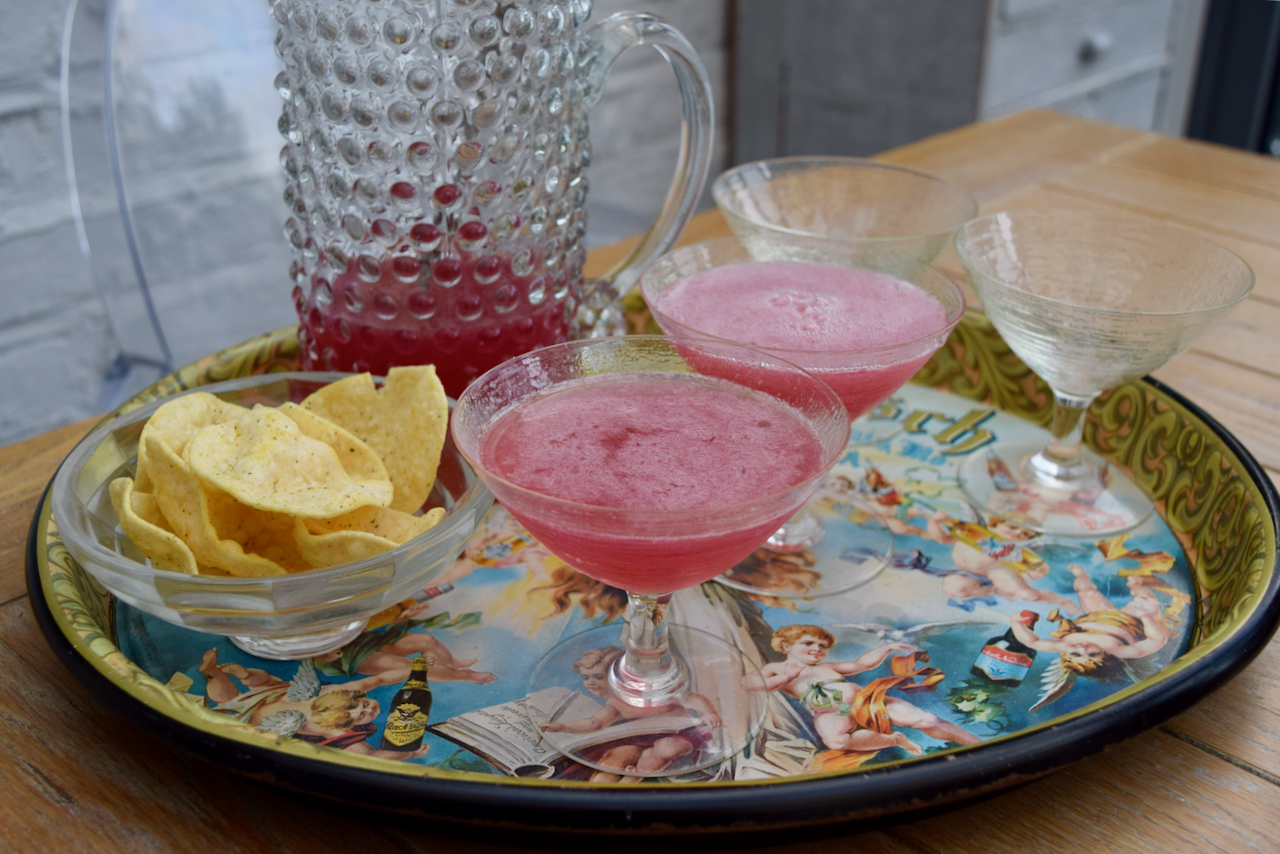 I'm trying to drag the summer out for as long as possible and I feel the best way to do this is with a jug of Duke's Cosmopolitans. I don't know who the Duke is, but he certainly knows how to mix a drink.
Have a restful weekend.
Lucy x
Duke's Cosmopolitan recipe
Makes 4, you will want 4
You will need a jug, a cocktail shaker and 4 martini glasses
100ml freshly squeezed lemon juice
100ml Cointreau, or other orange liqueur
200ml cranberry juice
200ml vodka
Ice
Take a jug and pour in the lemon juice, Cointreau, cranberry juice and vodka and stir well. You can make this up in advance, at least a couple of hours.
When you are ready to drink your cocktails. Add a handful of ice into the cocktail shaker measure in a quarter of the Duke's Cosmopolitan mix. Shake for 30 seconds then pour into a martini glass.
Repeat and love.