S'mores Pumpkin Spiced Liqueur
As the nights get shorter *and they do this weekend so don't forget to stay in bed an extra hour and re-set the bloody clock on the oven* I crave a little tot of some sort of creamy liqueur. So with impeccable timing, Aldi sent me some of their beautifully autumnal Pumpkin Spiced Cream Liqueur to try. I was going to mix it to some other spirits to fashion a Hallowe'en style cocktail, but this drink needs no meddling with. It's seasonal perfection in a glass.
The onset of winter can be slightly miserable. This year, however, after the most spectacular summer I can remember, I am almost looking forward to the feel of a bobble hat back on my head, flattening my hair into a limp mess. Late October, almost November, smelling of bonfire smoke, with it's chilled mornings and fireworks is the perfect time to crack open the Pumpkin Spiced Cream Liqueur. It's smooth, warming, gentle with a welcome touch of spice. I decided not to bugger around with it, just present it in a beautiful, autumnal fashion. There's always time for a S'mores style garnish with it's biscuit rim and toasted marshmallow. Coupled with my lovely lantern from the Aldi Specialbuys range, this really is a very topical Friday Cocktail treat.
Whether you are sipping this while you answer the door to trick or treaters or you enjoy it as a warming tipple as the temperatures drop over the next week, this Pumpkin Spiced Liqueur is just what you need to welcome in the new season.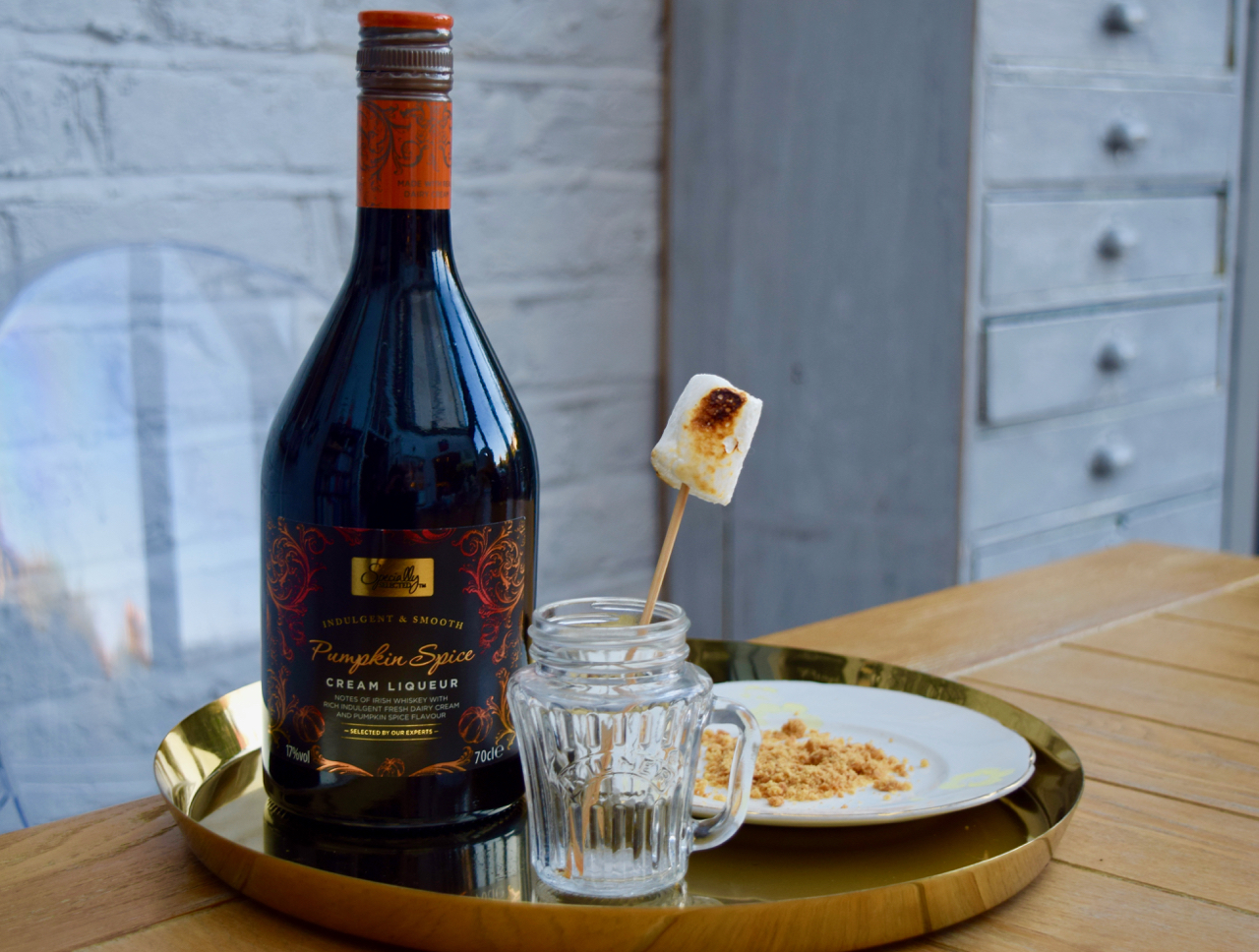 Yum, this line up screams delicious. I can vouch for this as I did eat quite a lot of toasted marshmallows in the making of this blog post.
Make a start with your S'mores Pumpkin Spiced Liqueur by taking your shot glass and dipping the rim in some maple syrup, or you could use honey or golden syrup as you just need something sweet and sticky for this.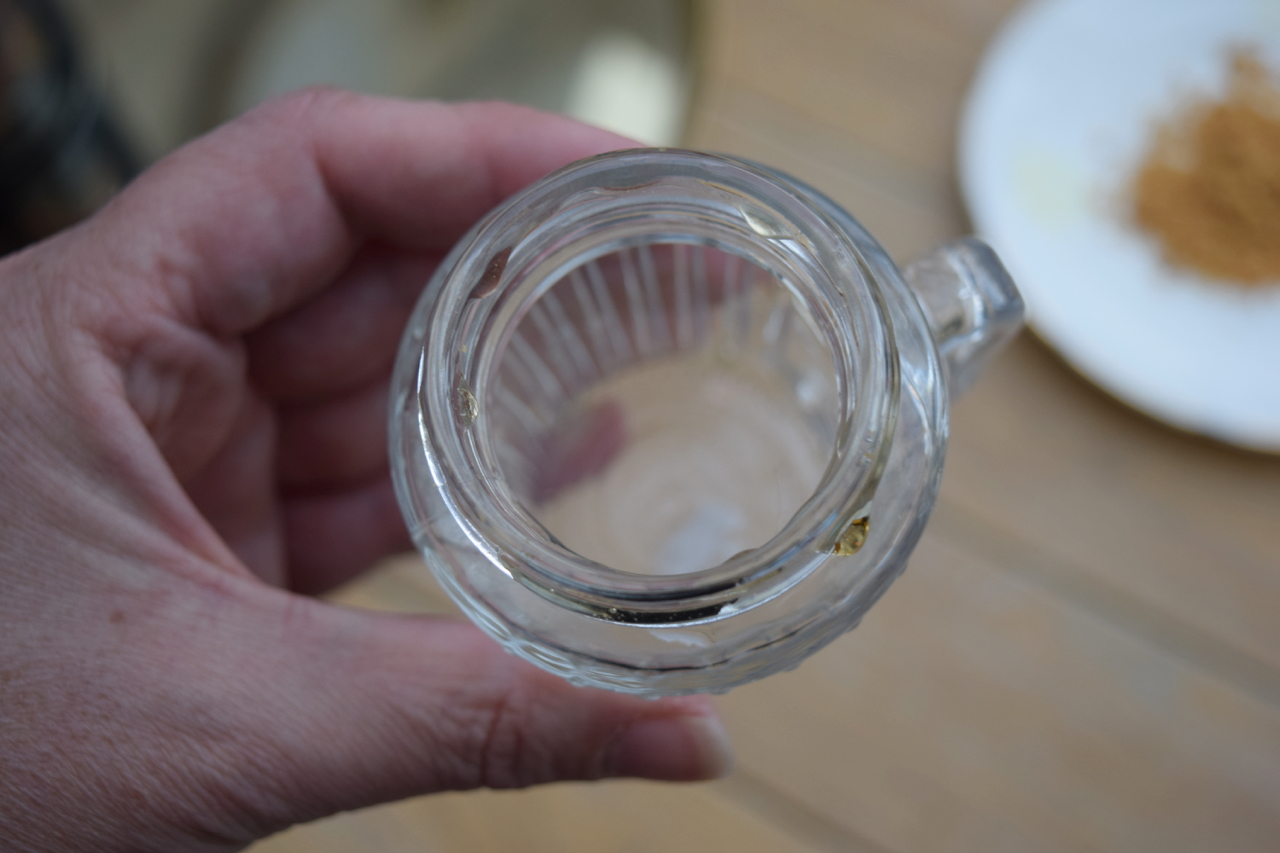 Next, crumble some digestives biscuits onto a plate and dip your sticky shot glass into these and twist for good coverage.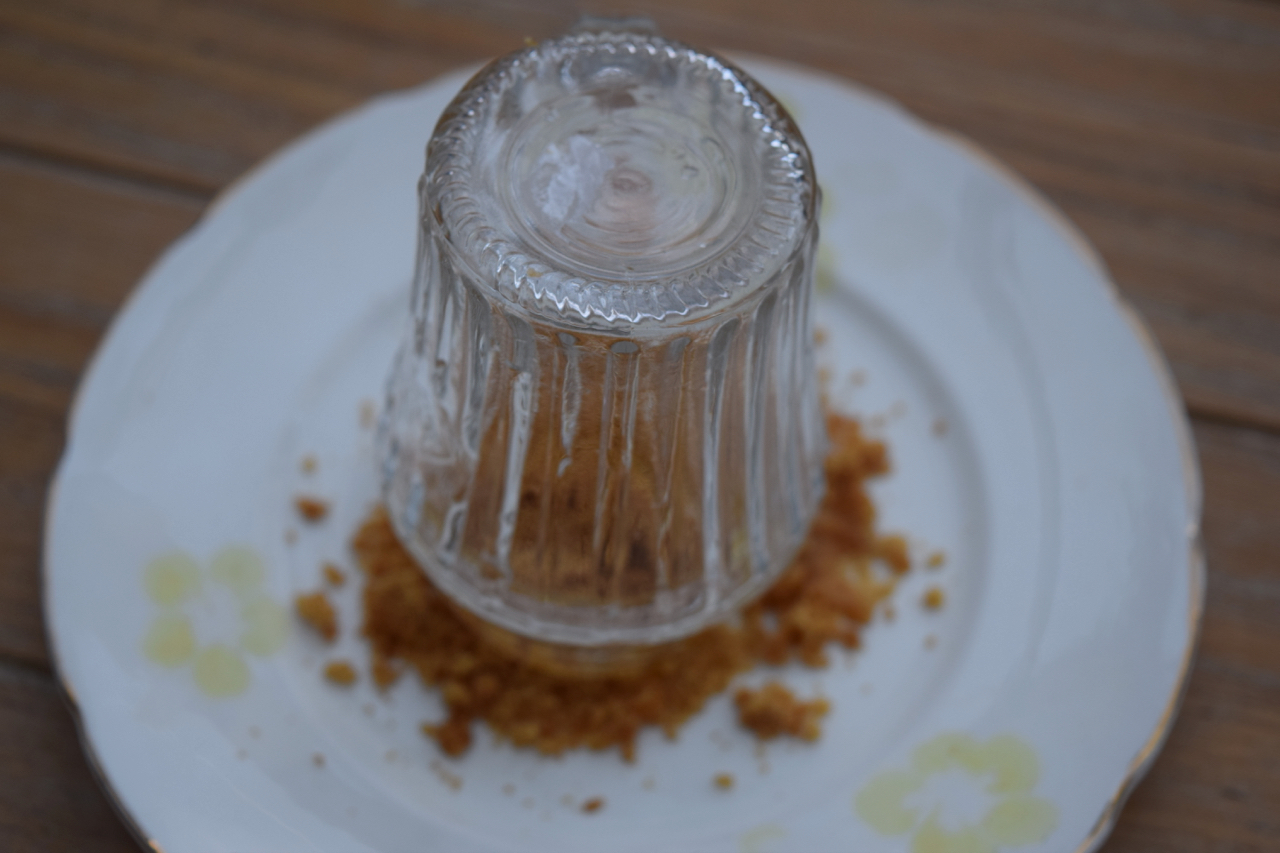 Turn your biscuity shot glass upright and pour in the generous shot of your lovely Pumpkin Spiced Cream Liqueur.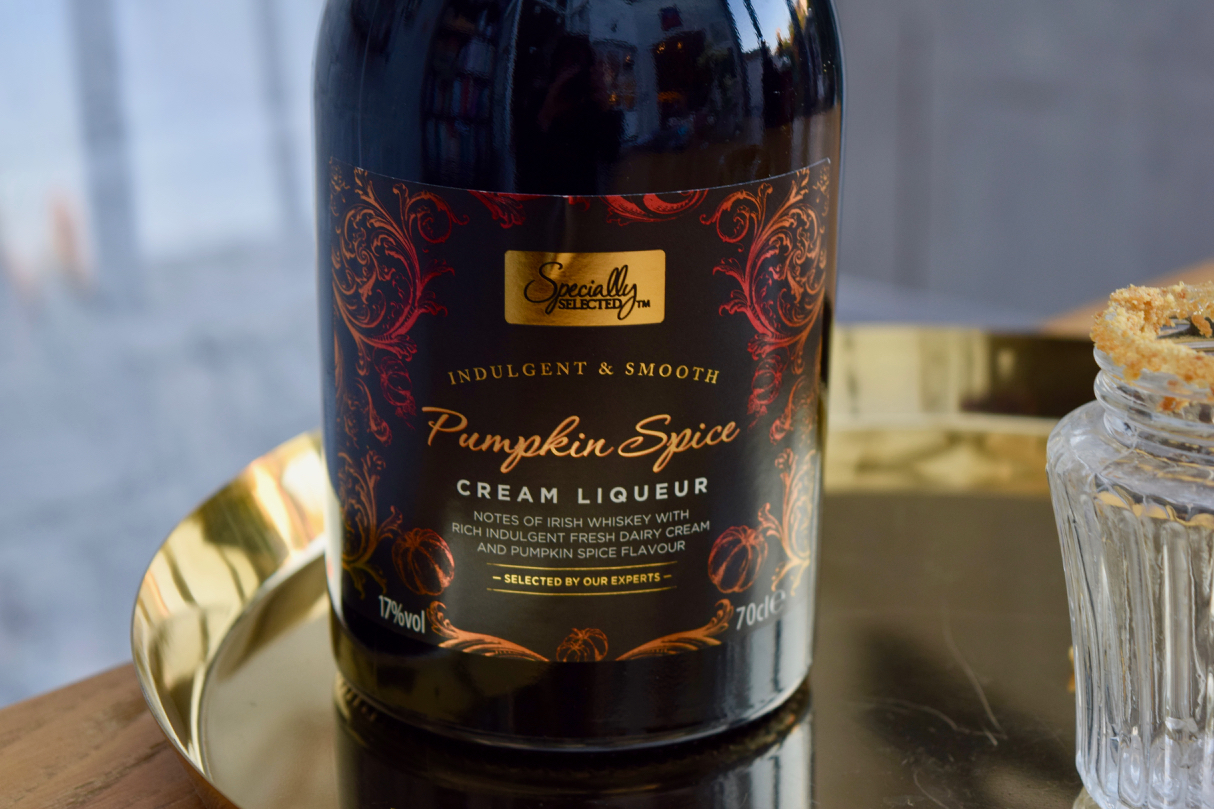 For a final flourish, toast your marshmallow by popping it onto a cocktail stick and either grilling it or lighting the gas and singeing it lightly on the hob.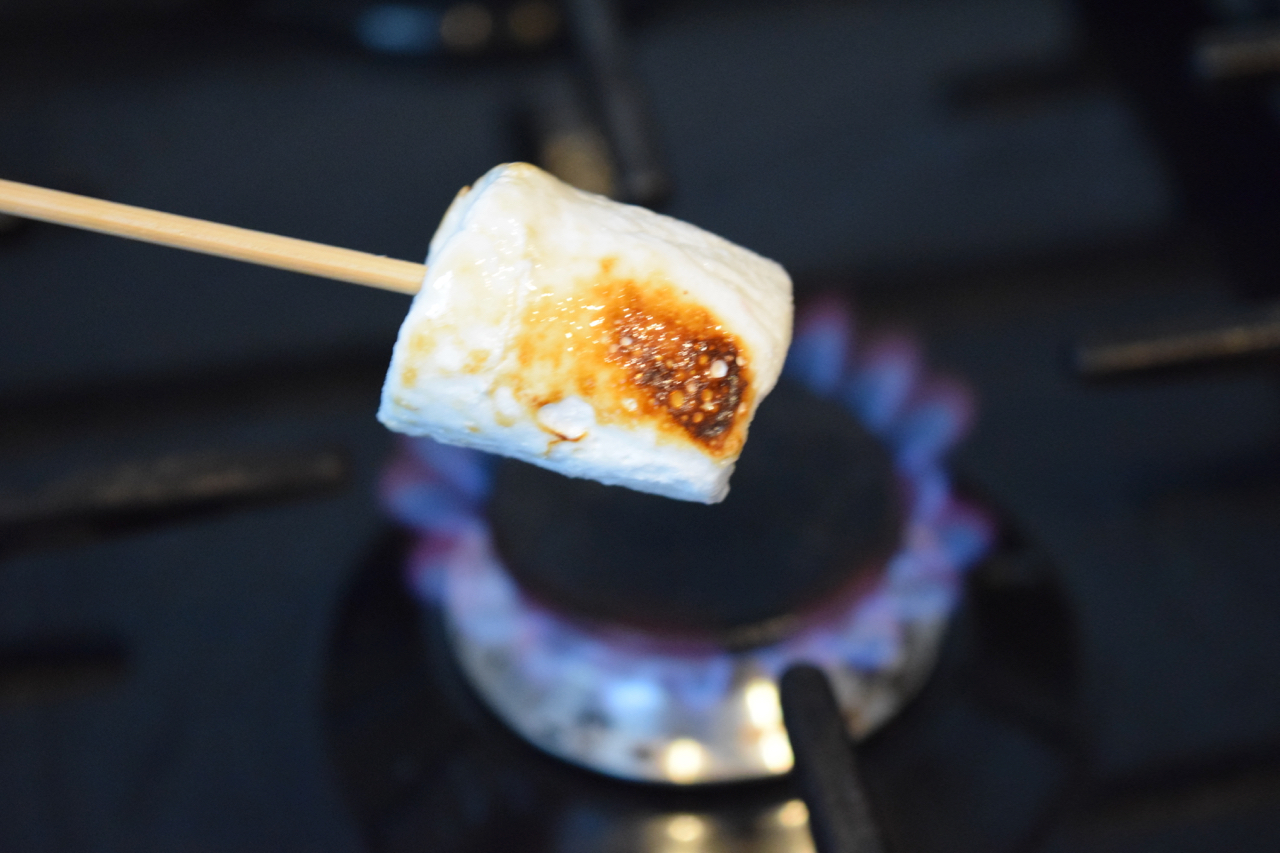 Assemble your S'mores cocktail by popping your toasted marshmallow into the liqueur and then dive right in.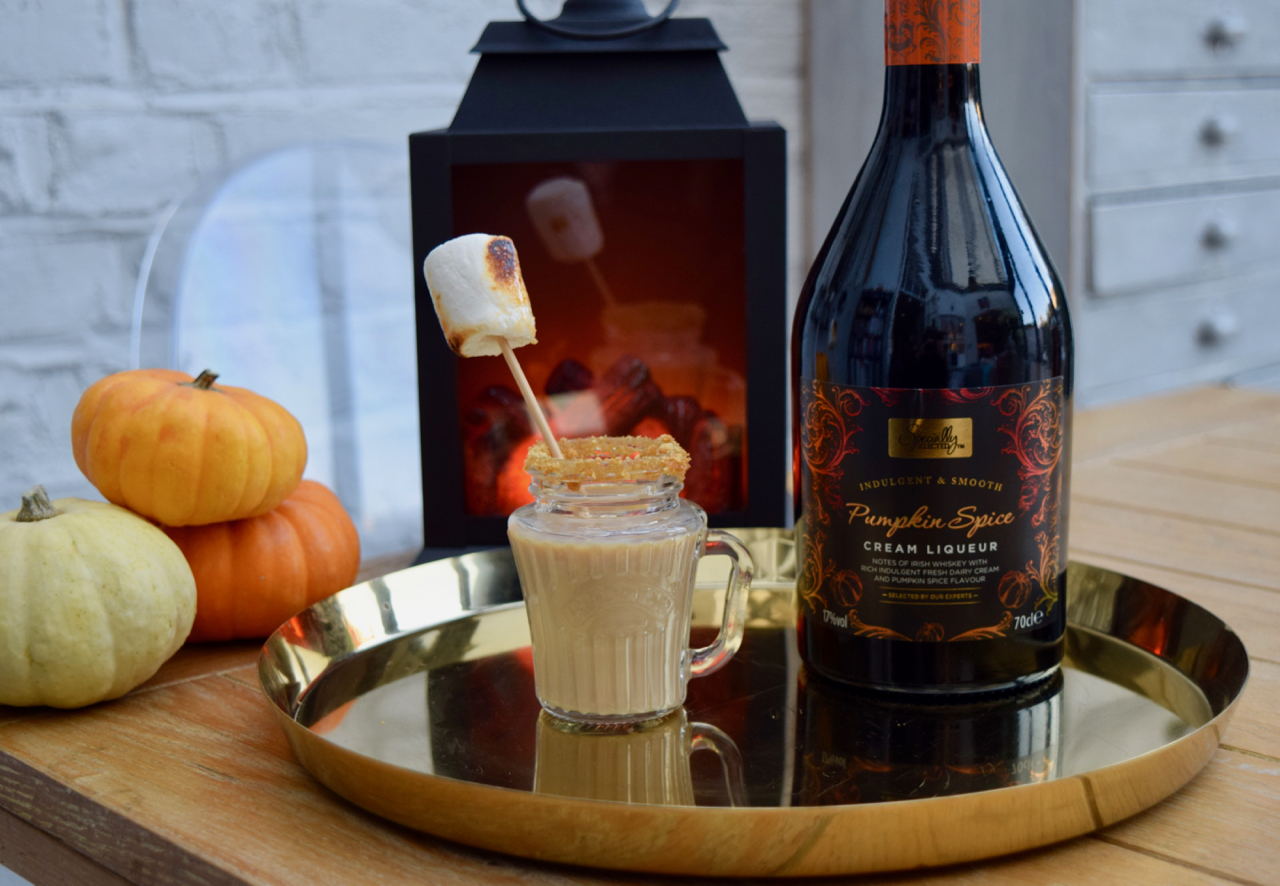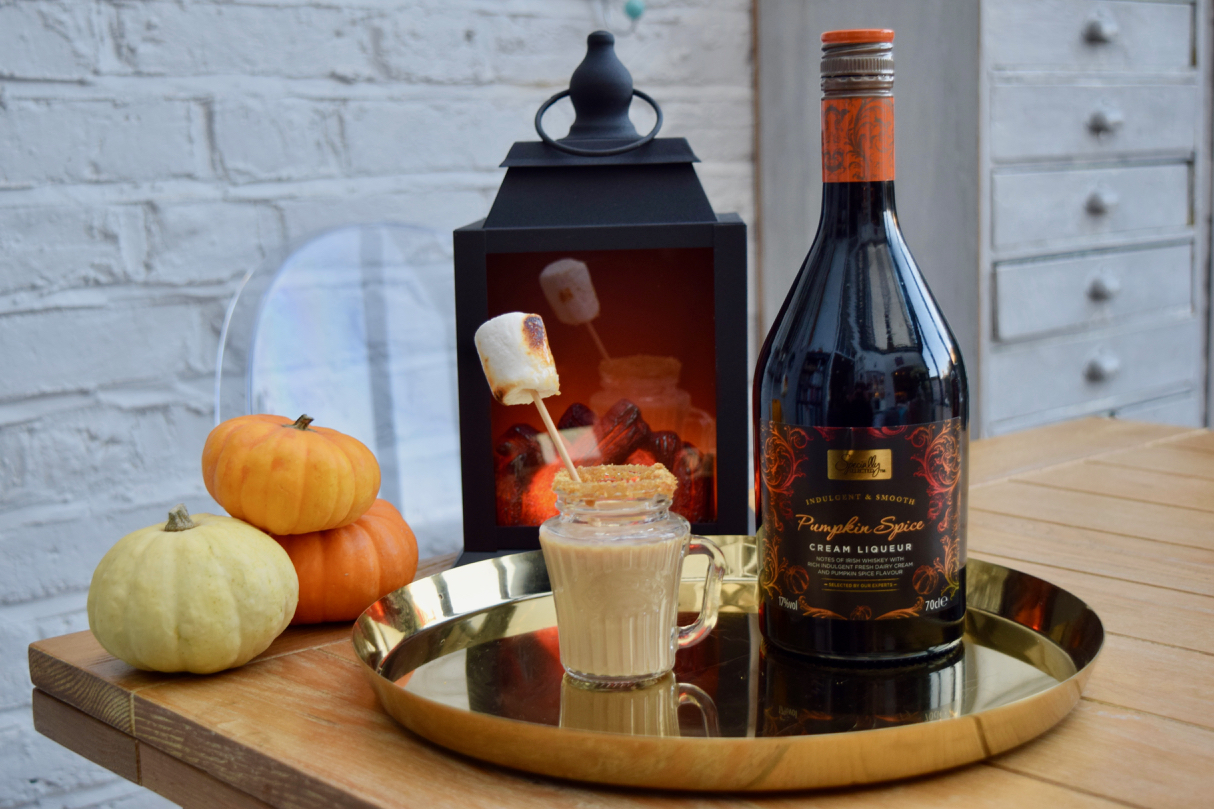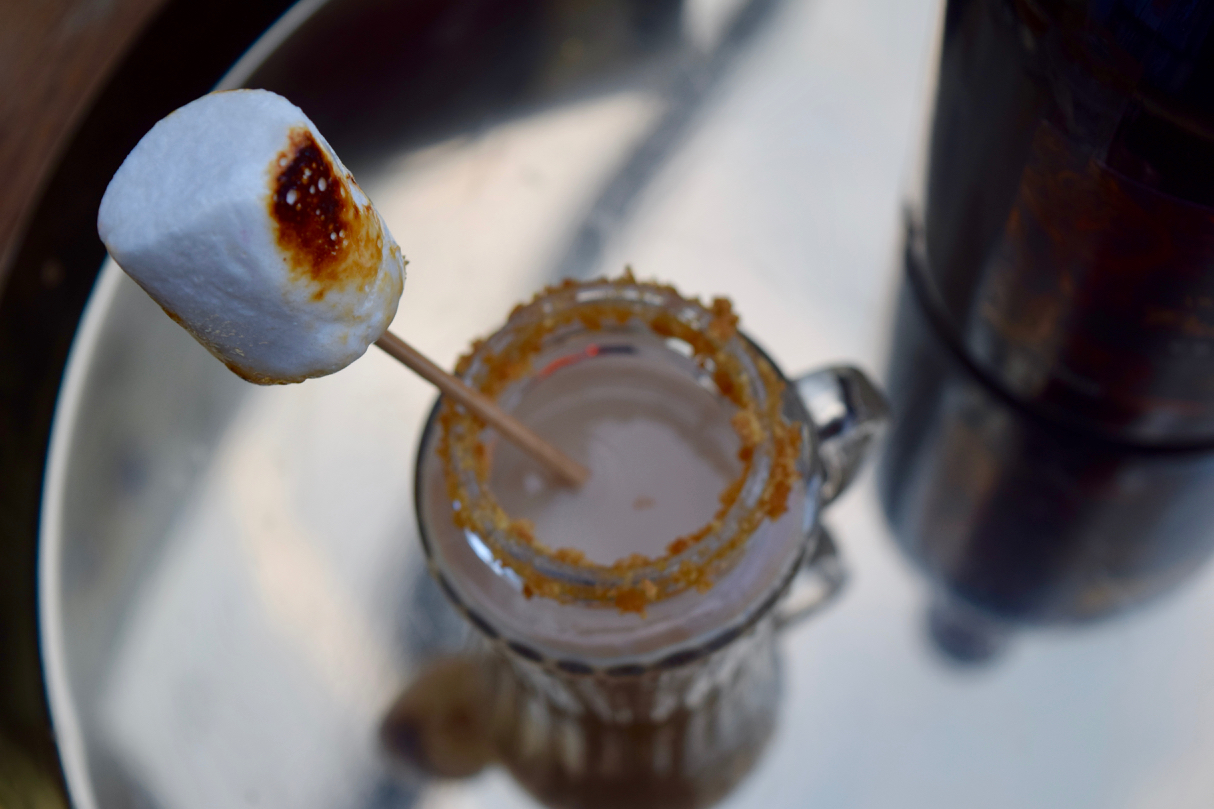 There's nothing spooky about this S'mores Pumpkin Spiced Liqueur from Aldi. It's warming and comforting which is just the order of the day given the forecast.
Have a relaxing weekend, and don't forget those bloody clocks.
Lucy x
Aldi ever so kindly gave me their Pumpkin Spiced Liqueur, along with some super pieces from their Luxury Home Specialbuys. However, my opinions and ramblings are, as always, my own.
S'mores Pumpkin Spiced Liqueur
Makes 1
You will need a shot glass
60ml Pumpkin Spiced Cream Liqueur
Maple Syrup
Crushed Digestives
Marshmallows
Take a shot glass and dip the rim in maple syrup. Crush your biscuits and place on a plate. Dip the syrupy rim of the glass in the crushed biscuits.
Pour in the Pumpkin Spiced Liqueur. Take a marshmallow and put on a cocktail stick. Turn the gas on your hob or switch on your grill and toast the marshmallow until just turning golden.
Garnish your liqueur with the marshmallow. Sip and feel beautifully autumnal.