Bramley Apple Loaf Cake Recipe
This week is Bramley Apple Week, who knew? It's not something I usually celebrate, but then I don't tend to make a note of fruit based anniversaries unless I really have some time on my hands. However, the lovely people at the South West Residents' Journal asked me to write a recipe to mark this special week and I gladly accepted the challenge.
With that, I present you with my Bramley Apple Loaf Cake. This cake is absolutely bloody delicious *modest*, I mean most cake is delicious, but this has a certain soft, fruity sweetness which is quite irresistible. I made at least 4 of these just to make sure I had perfected the recipe so I can safely say, this is almost perfect. This recipe incorporates a batch of homemade apple sauce made with the crisp, sharp Bramley apples. So, in true Lucy Loves generosity, this is another two for one recipe. The sauce part of this recipe makes ample, so you will have plenty left to serve with your Sunday roast pork.
I am so excited to be in print for the first time, I have a shiny copy of the Residents' Journal in our magazine rack. Here's is my cake feature in it's full glossy glory.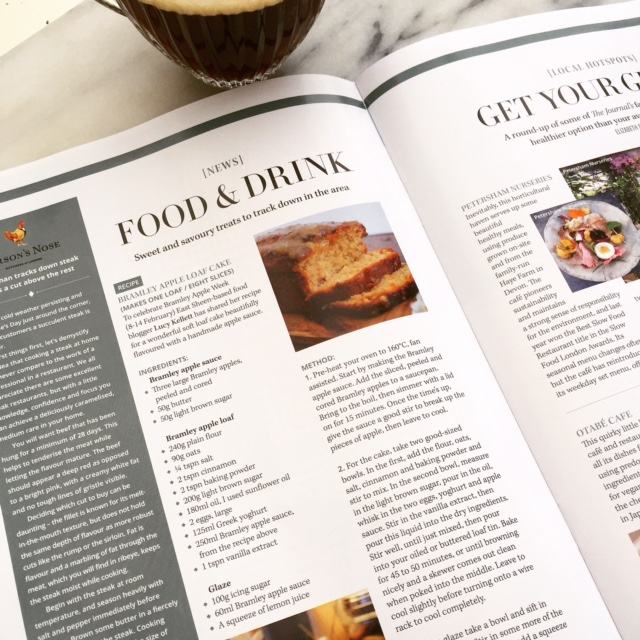 The cake is glazed with a slightly tart combination of yet more of the Bramley apple sauce, icing sugar and lemon juice. This has a crumbly texture, so serve in large wedges, rather than elegant slivers, such a travesty, I know. You can raise your cup of tea in salute to Bramley Apple Week and munch on a large piece of my apple cake.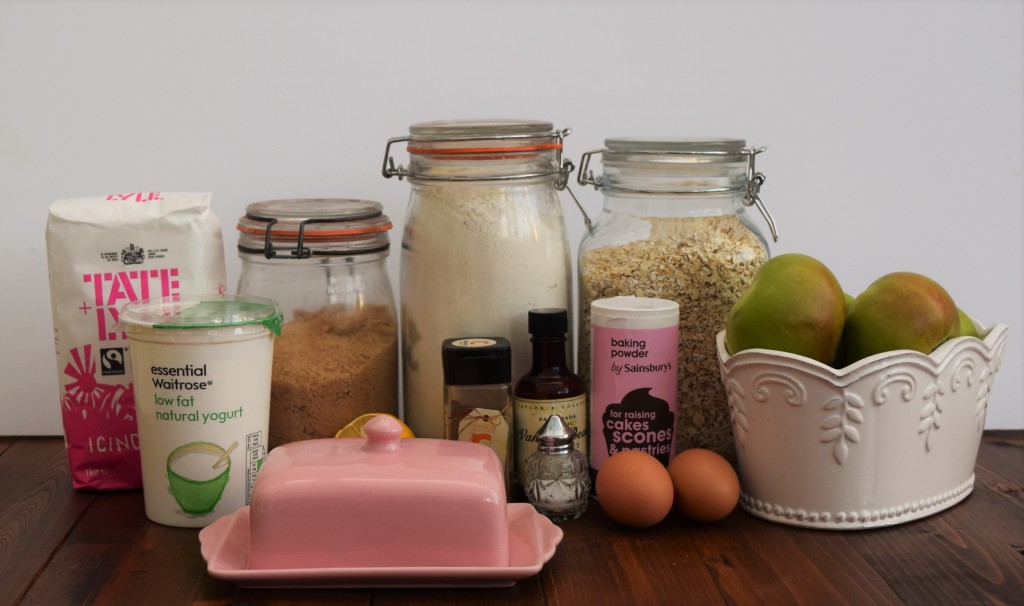 What a vibrant, and dare I say, healthy looking line up. Those kind people at the Residents' Journal did mention the recipe could have a whiff of health, so I ran with it. Yoghurt, oats, apples, this could even be served for breakfast. Well in my world it could.
Make a start by making your apple sauce. This is simple, but includes the annoyance of peeling the bloody apples. Do ask a family member to do this for you if you can catch one as they are trying to run away. Peel, or have your apples peeled for you, core, then cut them into modest slices and pop into a saucepan with some brown sugar, butter and a squeeze of lemon.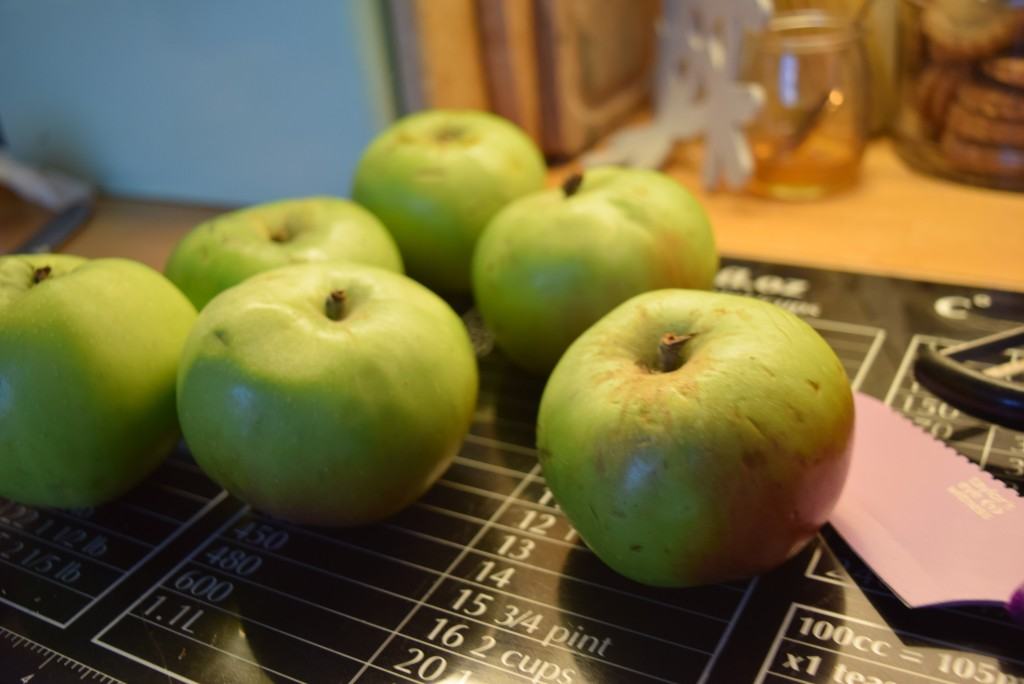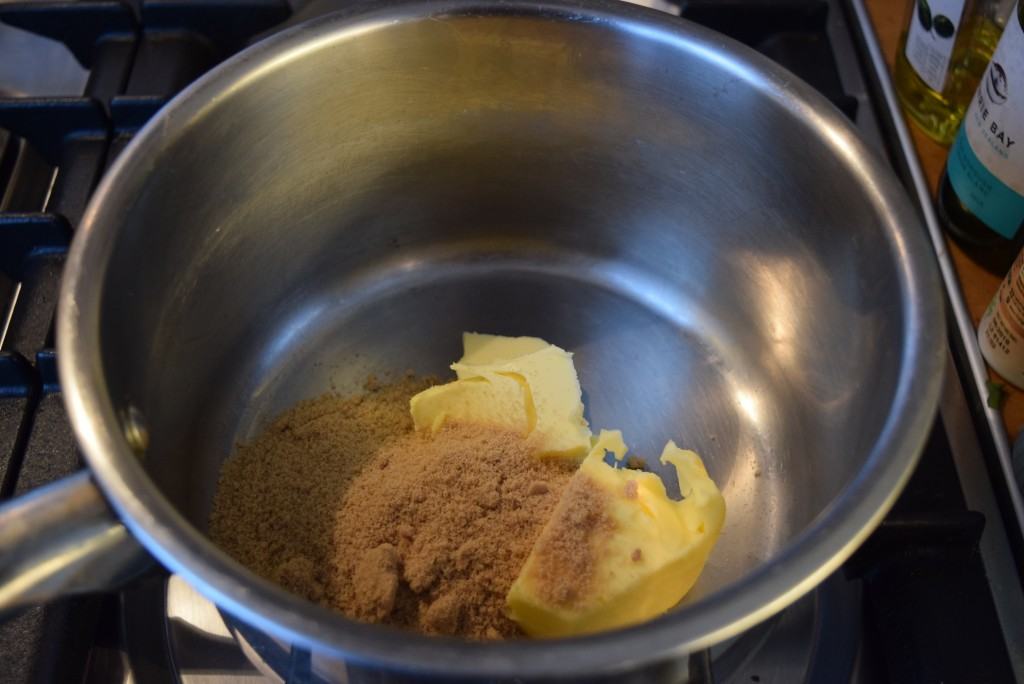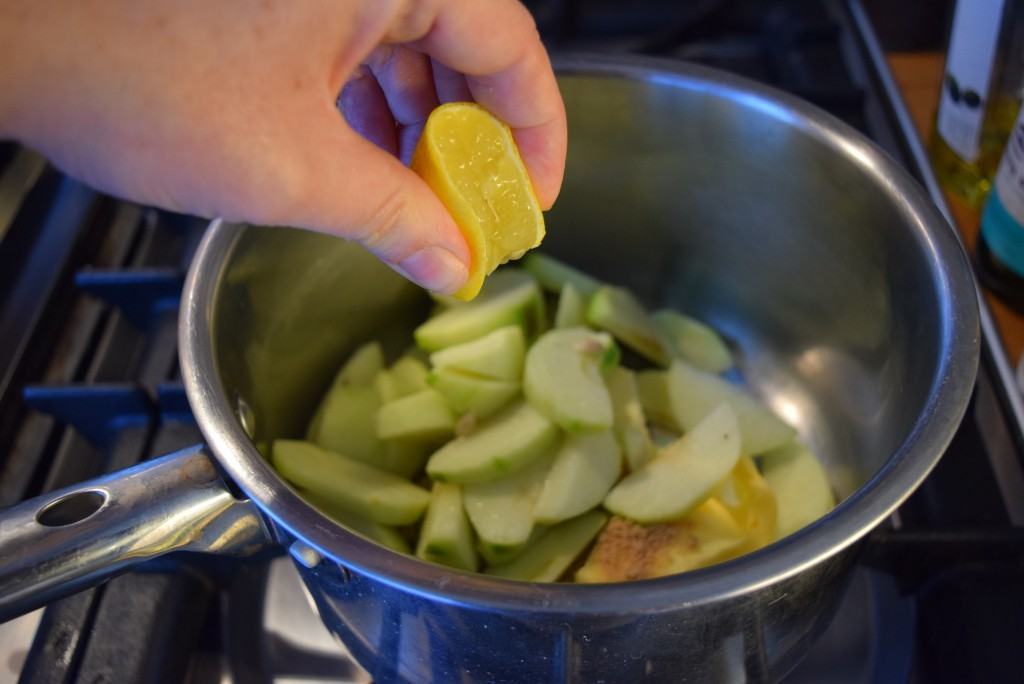 Bring up to the simmer then put a lid on the pan and leave to bubble for around 15 minutes. Once the time is up, stir well to break up the pieces of apple then leave to cool before using. This will keep in the fridge, covered for a week or so.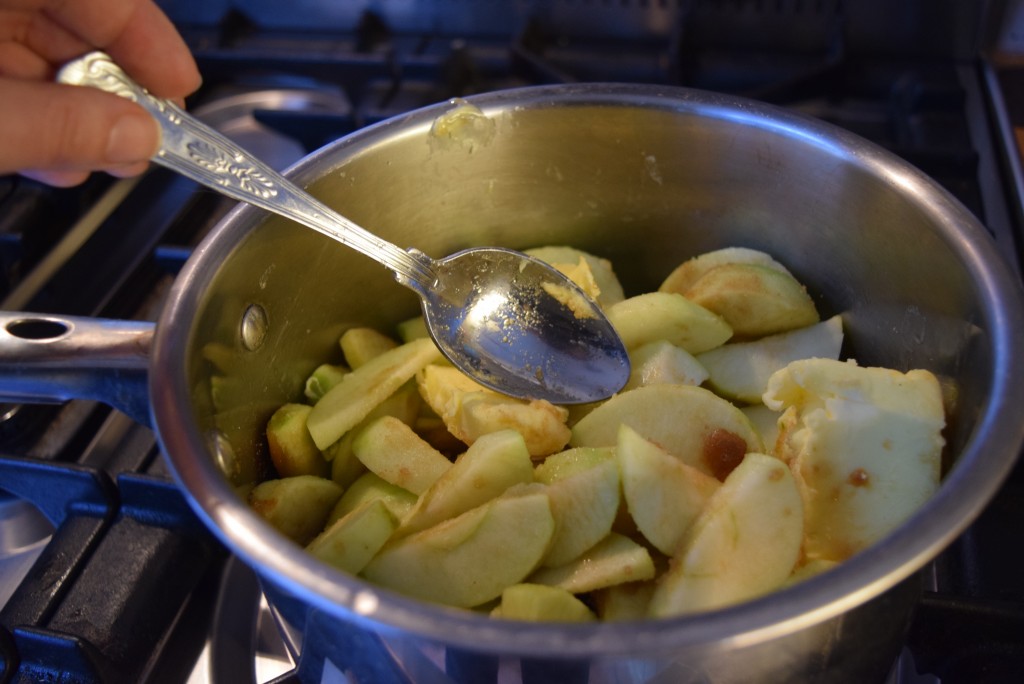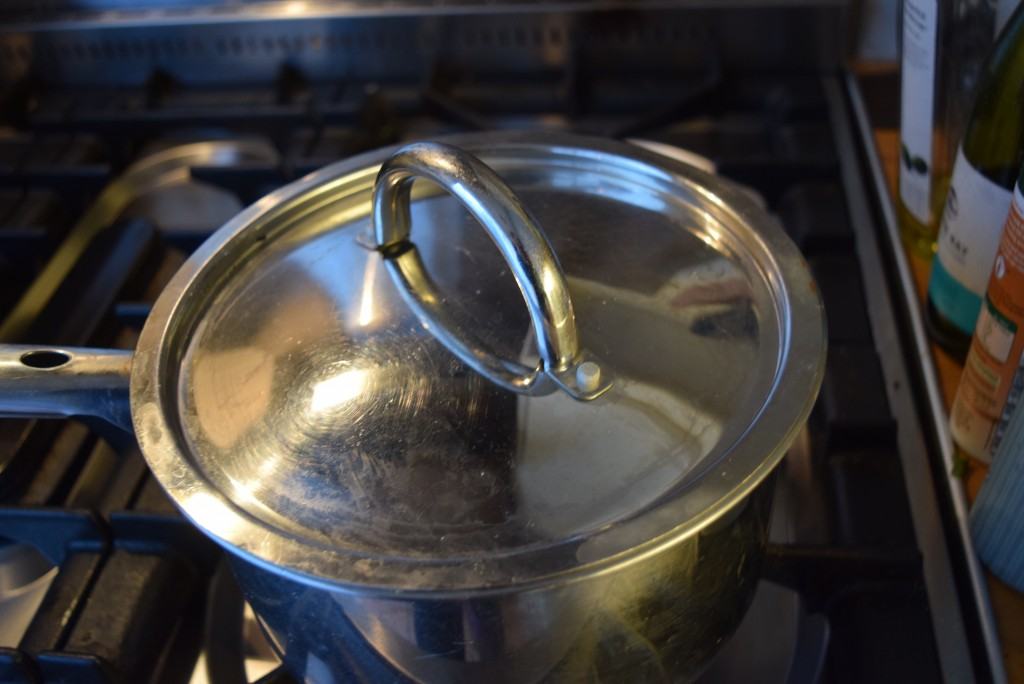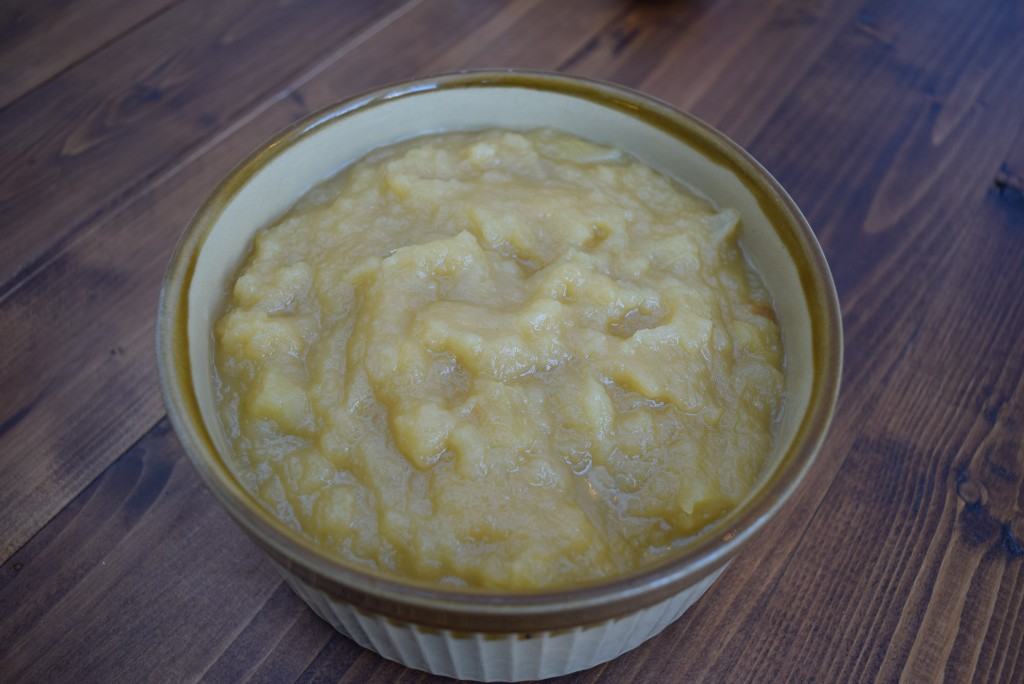 This is so fruity, almost sweet and sour.
Now, make a start on the cake. In a large bowl, assemble the dry ingredients. Add the flour, oats and salt.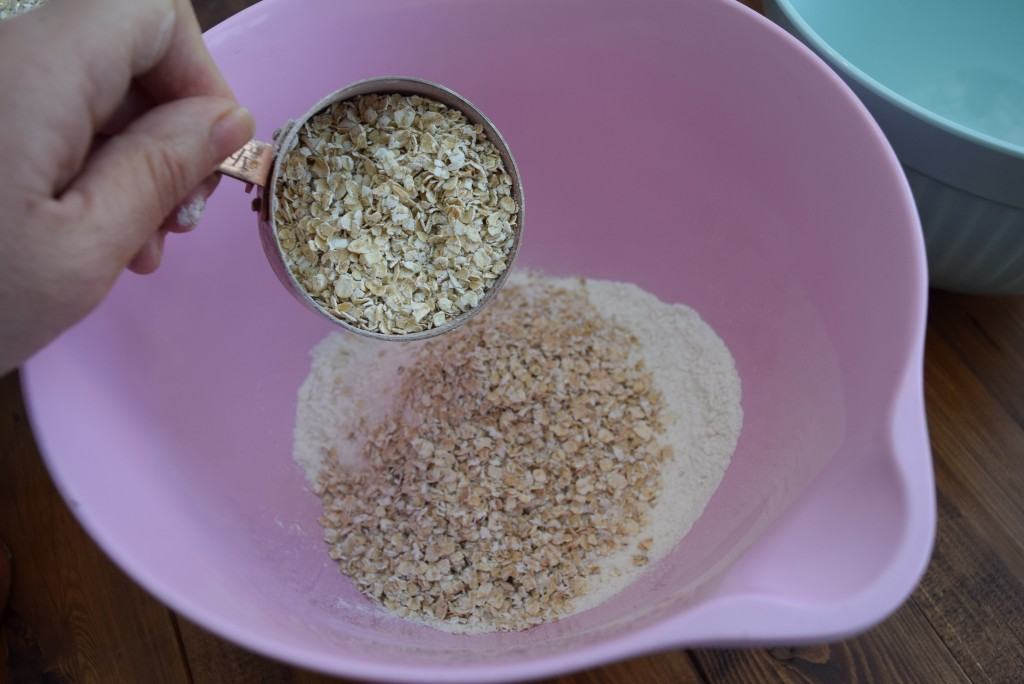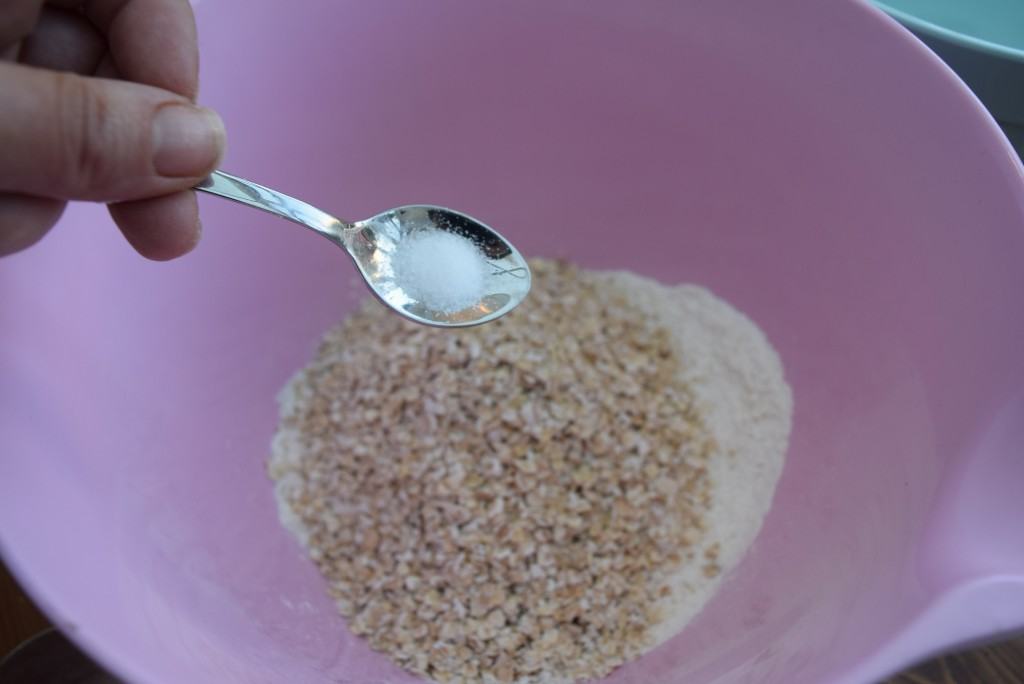 Next in is the cinnamon and baking powder, for flavour and lift.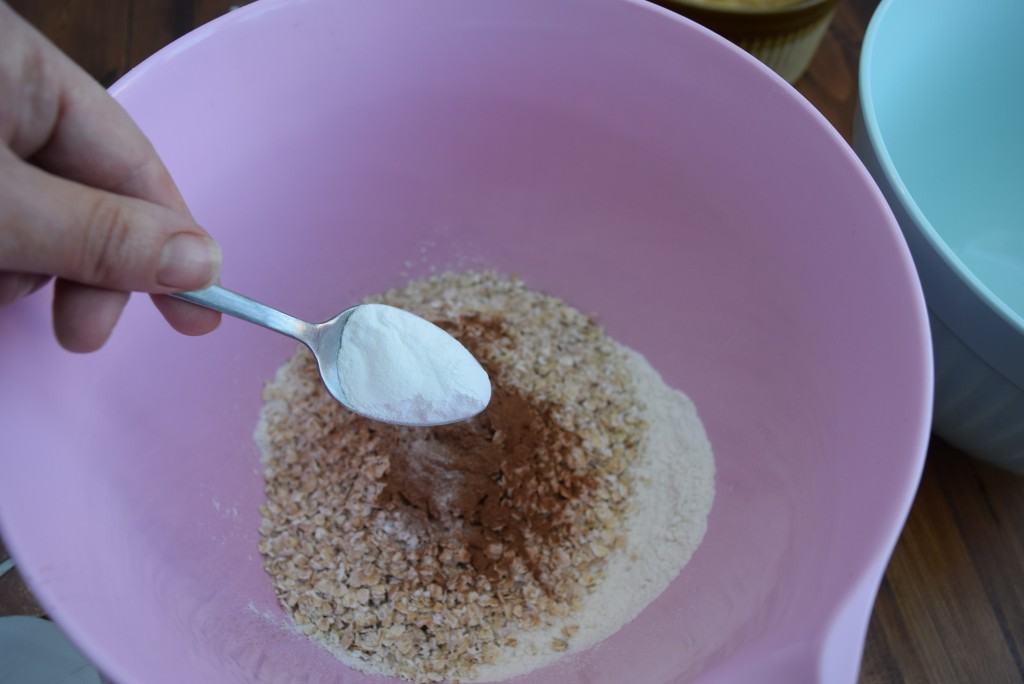 Then for the wet ingredients. In a smaller bowl, go in with the brown sugar, oil, egg and yoghurt and whisk. I used some low fat yoghurt, but any you have to hand would be fine, Greek, for example.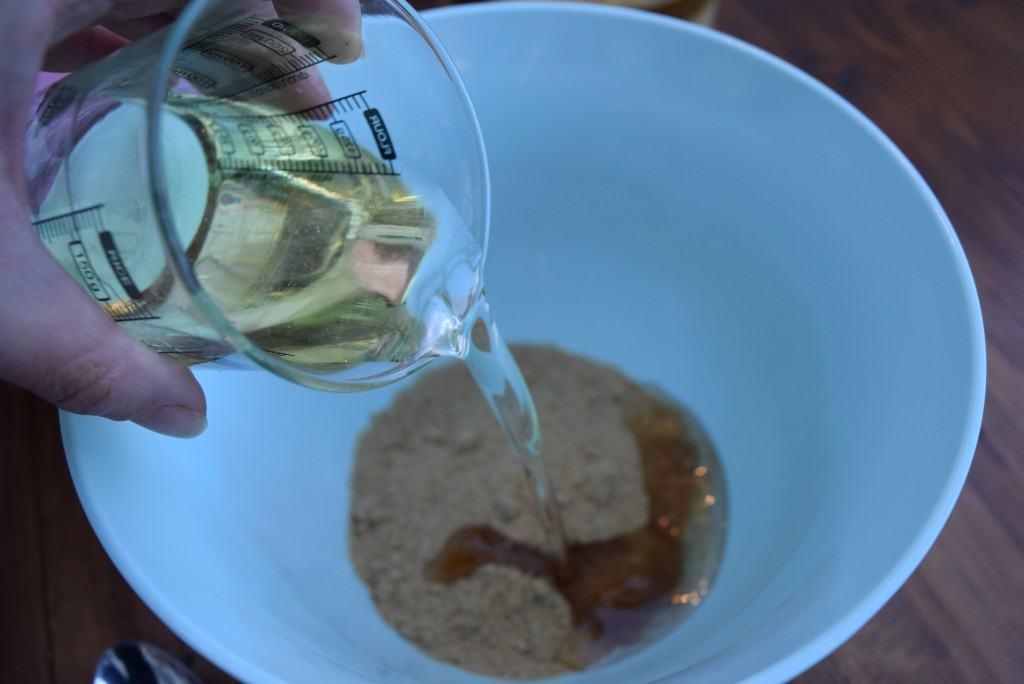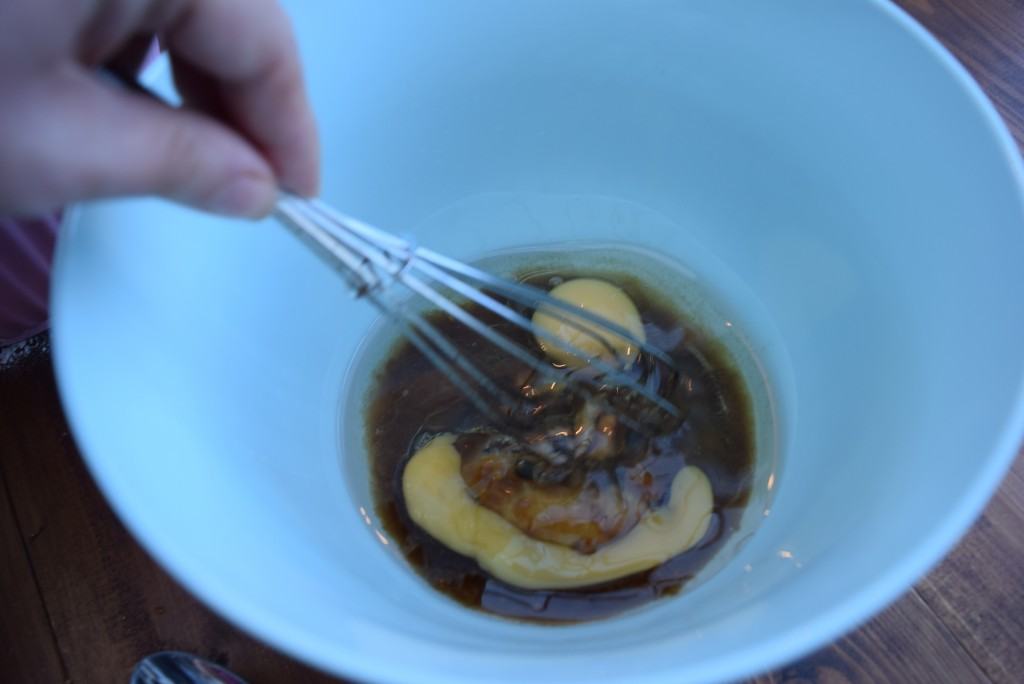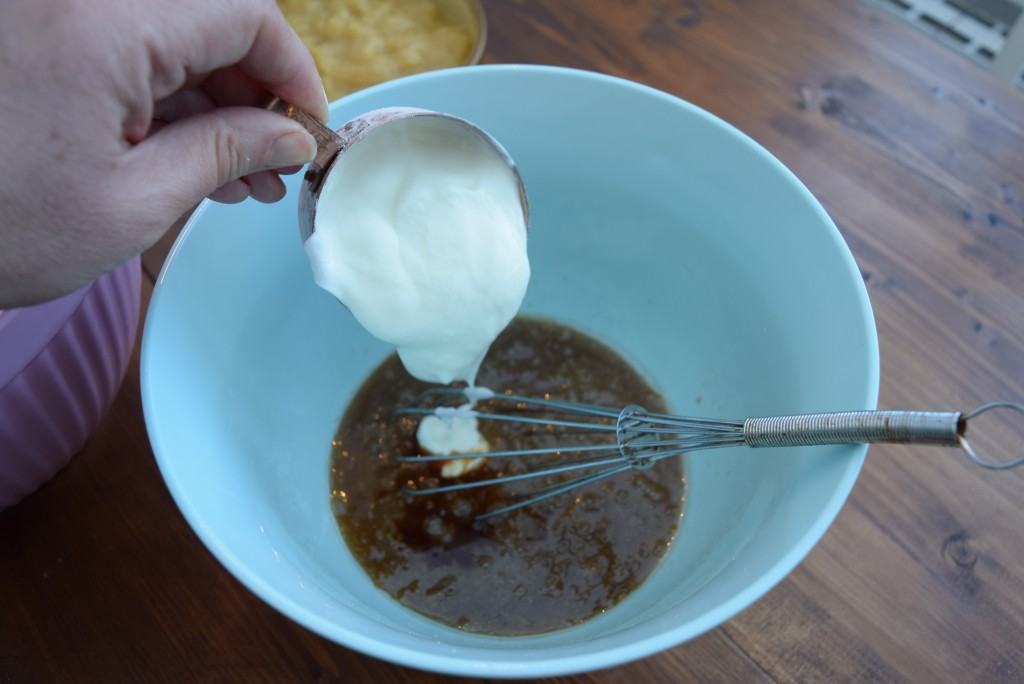 Add some vanilla extract then it's time for your wonderfully tart, homemade apple sauce.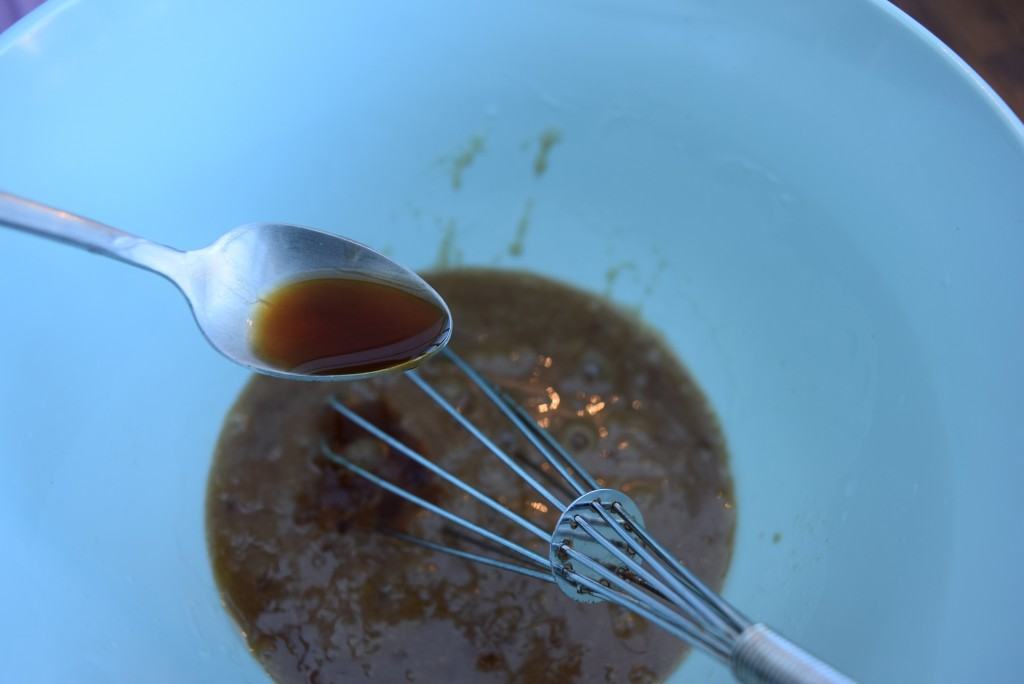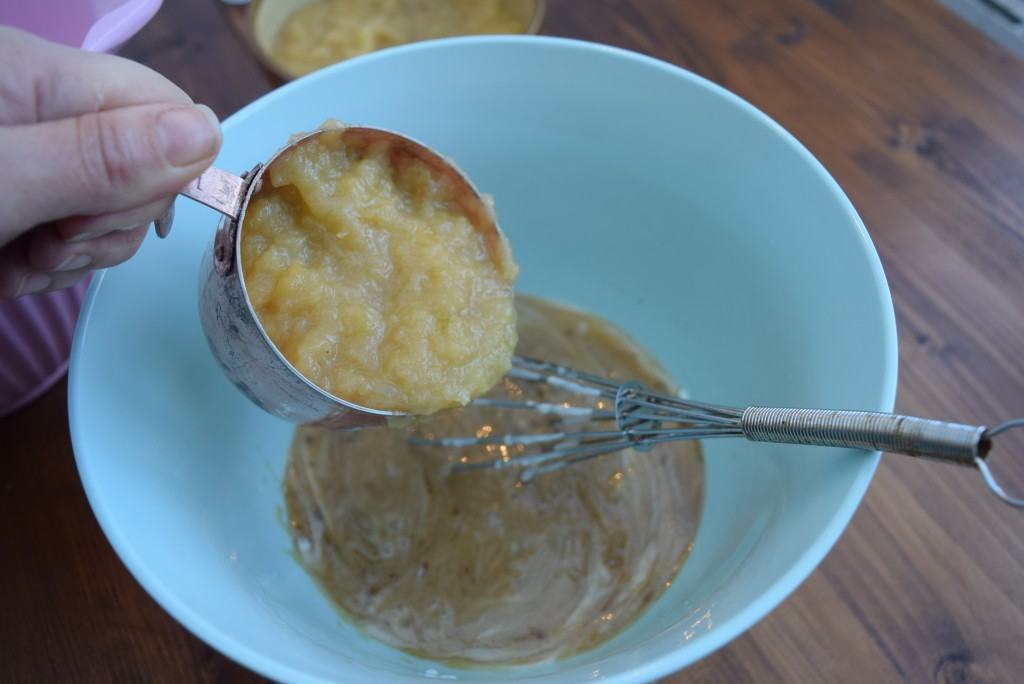 Complete this tasty cake batter by pouring the liquid ingredients into the dry and carefully folding together.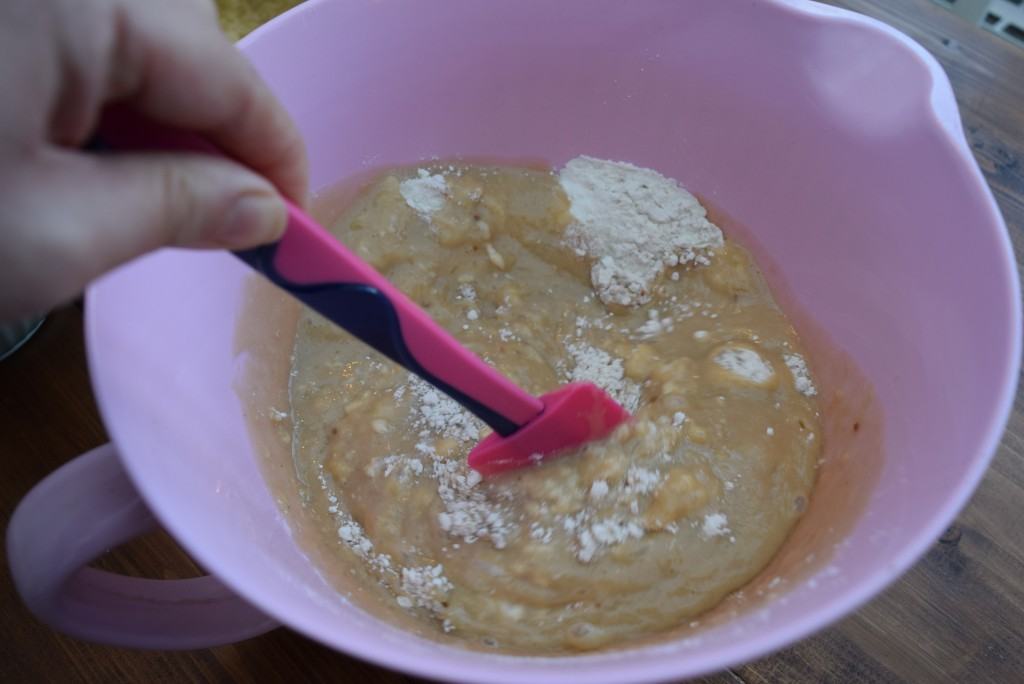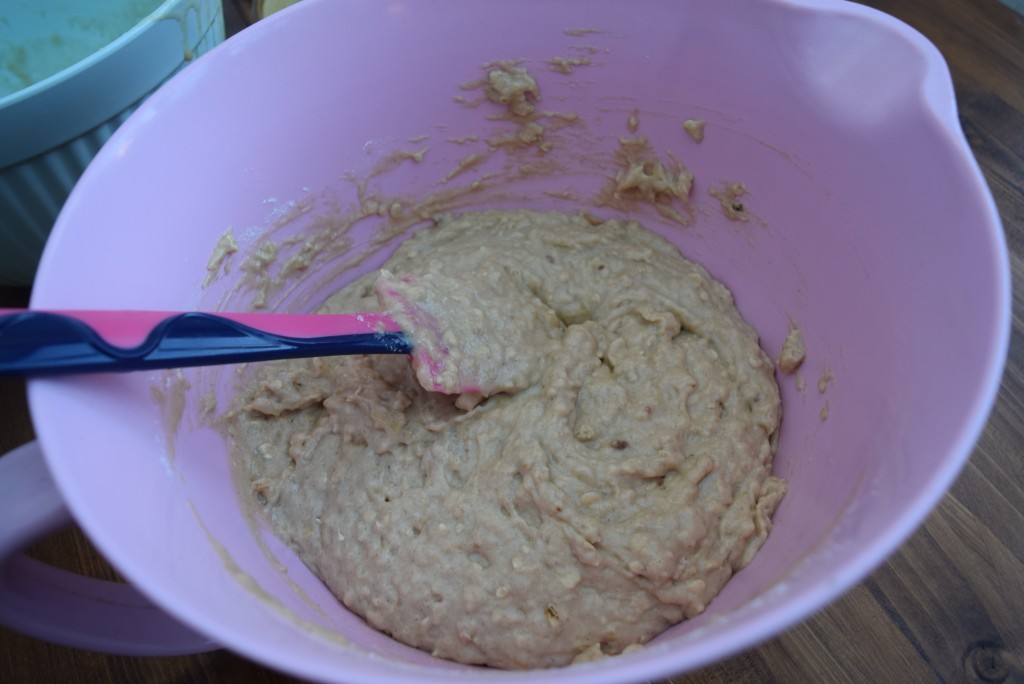 Spoon the mix into a well buttered or lined loaf tin and pop in the oven for 45 to 50 minutes. When ready, this fragrant cake will be golden brown and a skewer will come out clean when inserted into the middle.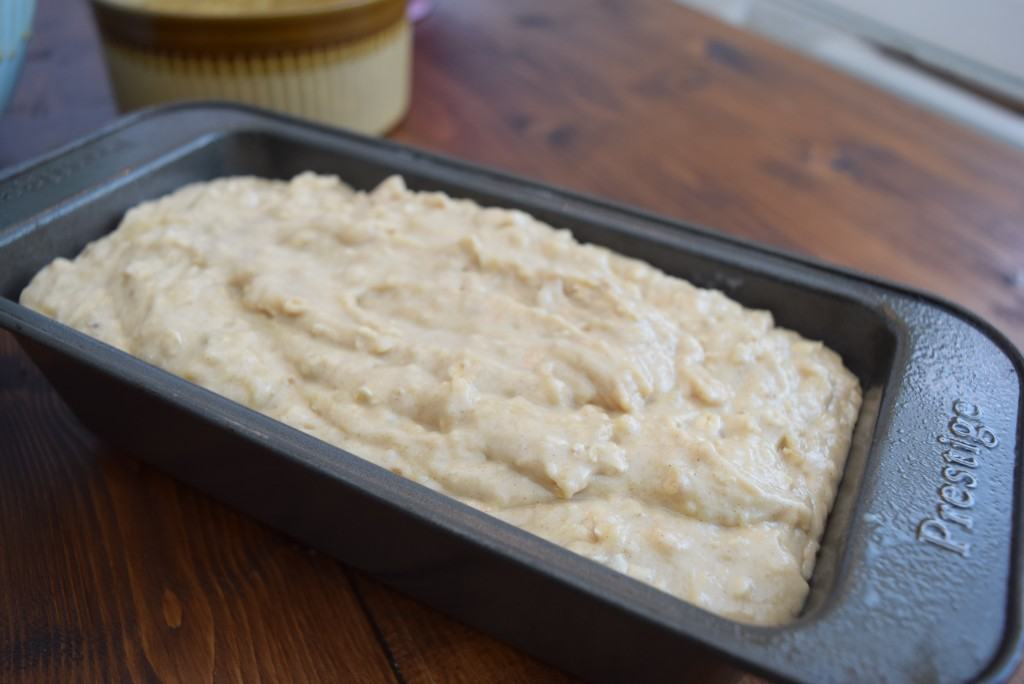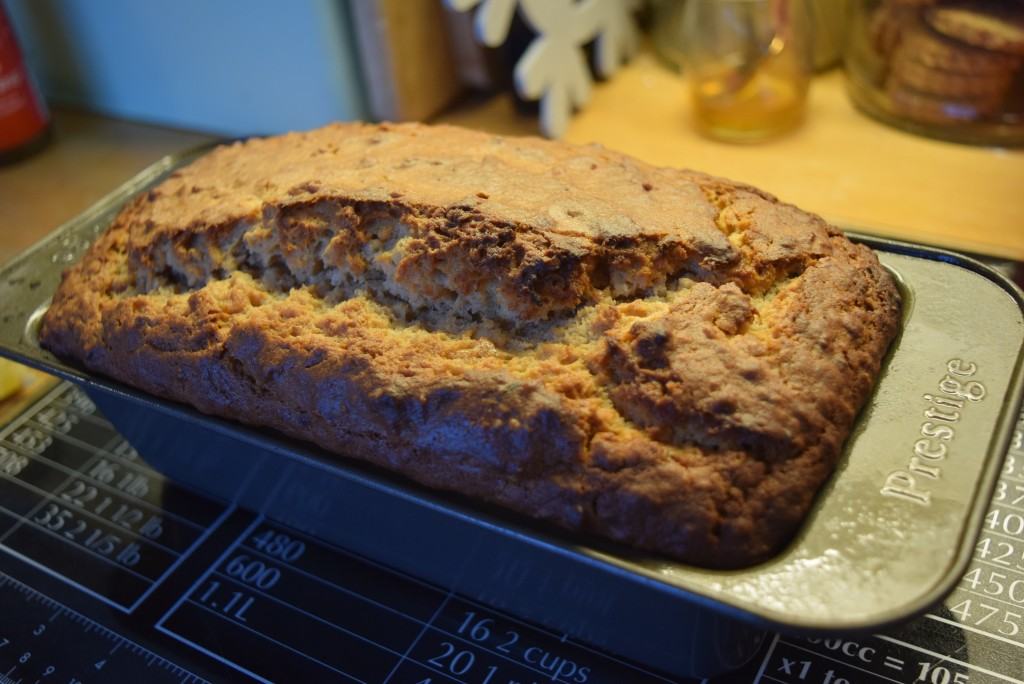 While this is cooking, prepare the Bramley Apple glaze. Simply mix sifted icing sugar *I forgot to sift mine of course*, apple sauce and lemon juice and stir until you have fashioned a thinnish glaze.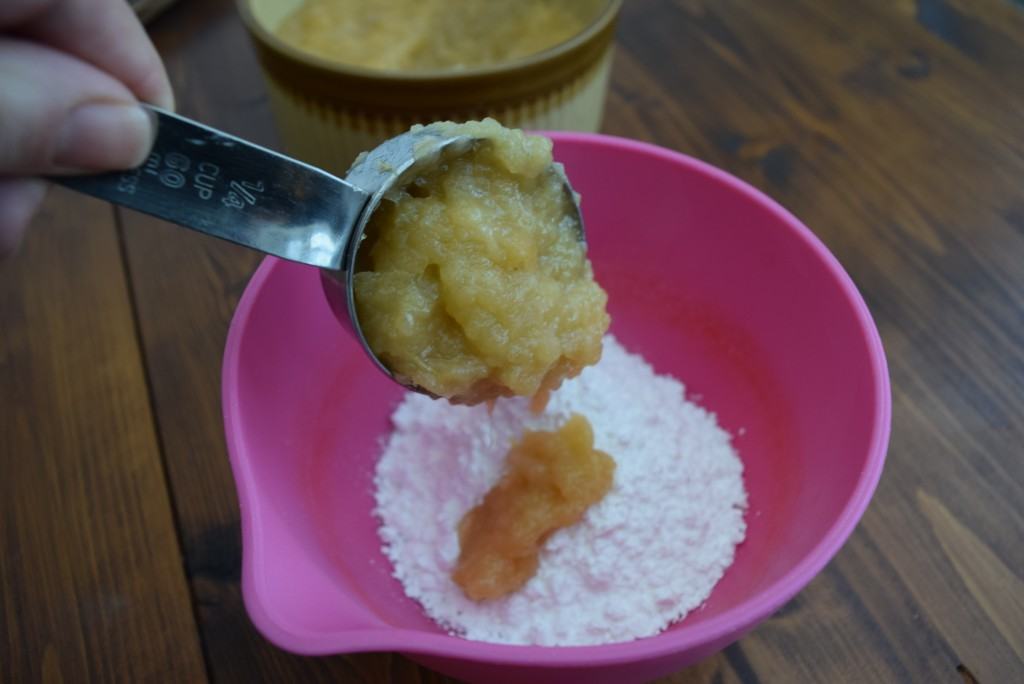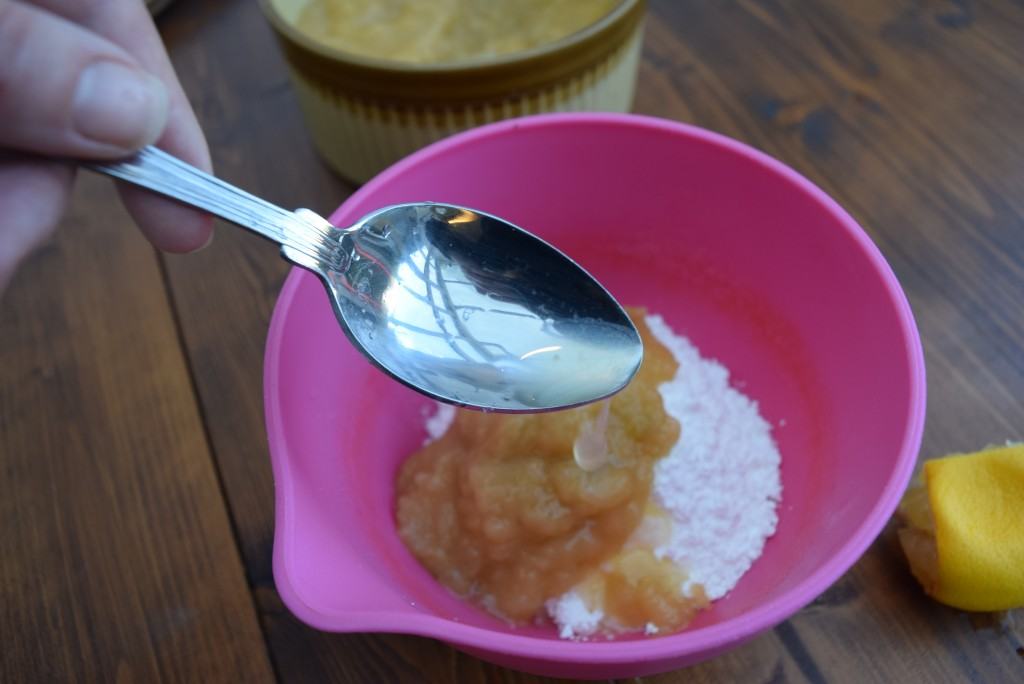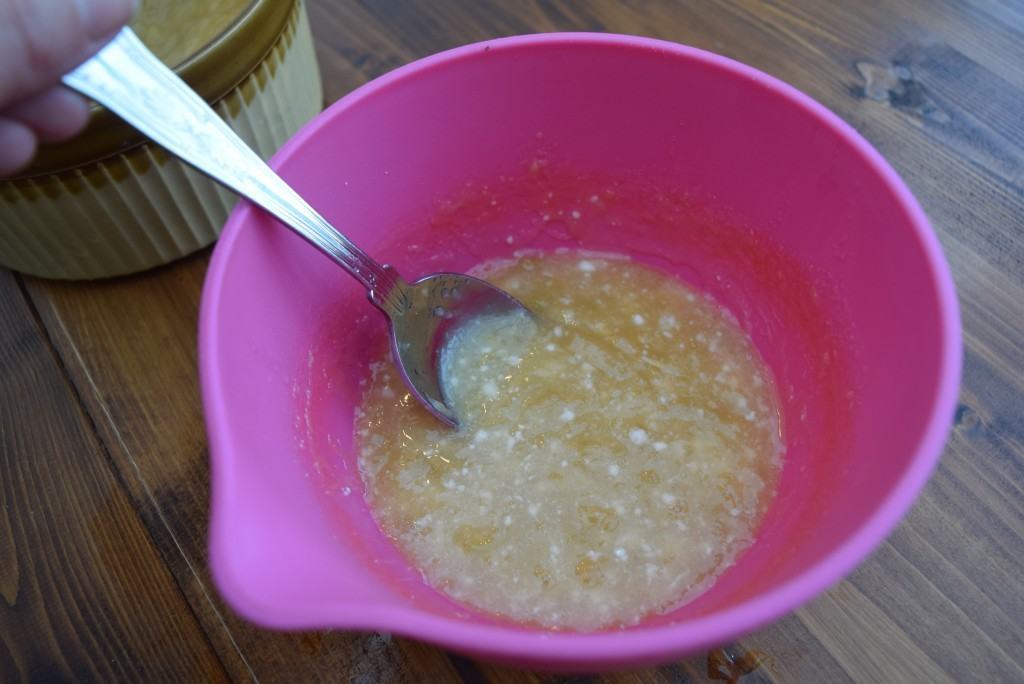 Your's won't have tiny lumps of icing sugar in it because you will have sieved your icing sugar.
When your cake is cooked and smelling quite divine, take it out of the oven and leave to cool.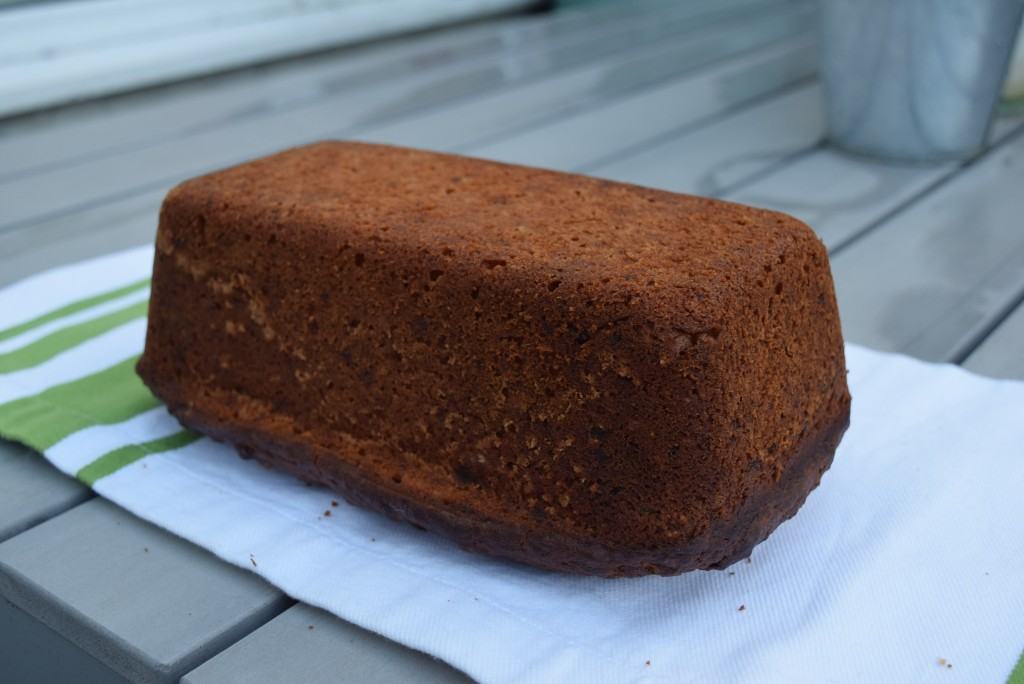 Once cool, spoon on the Bramley glaze, letting it elegantly dribble down the sides of your loaf cake.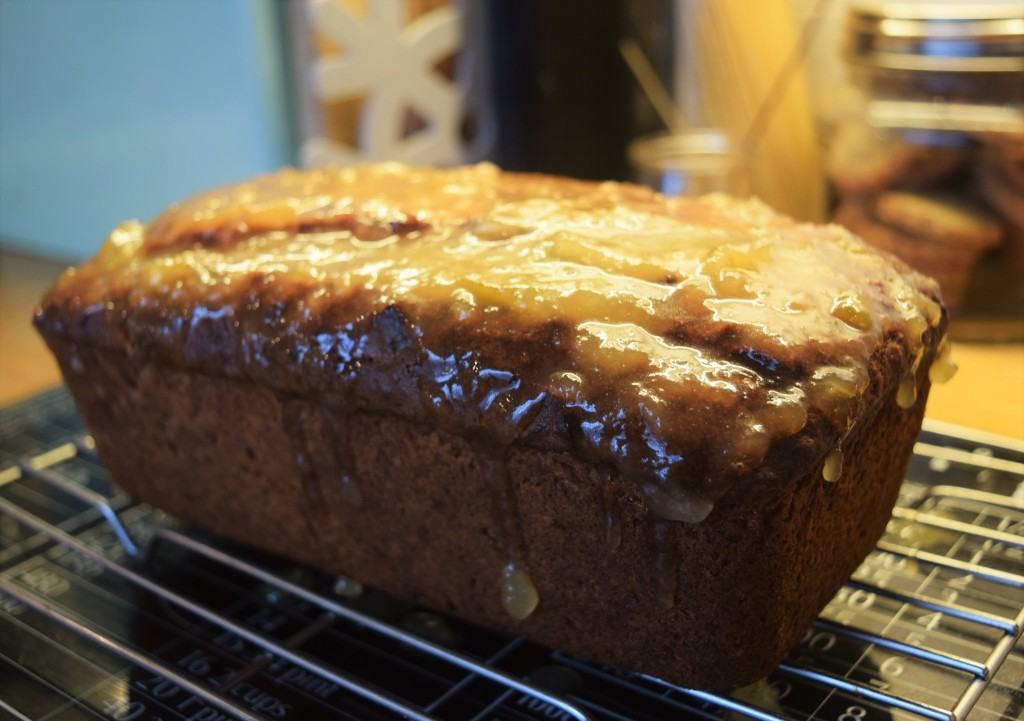 What a wonderful homage to the humble Bramley Apple. Devour this in one sitting or keep in an airtight tin for up to a week.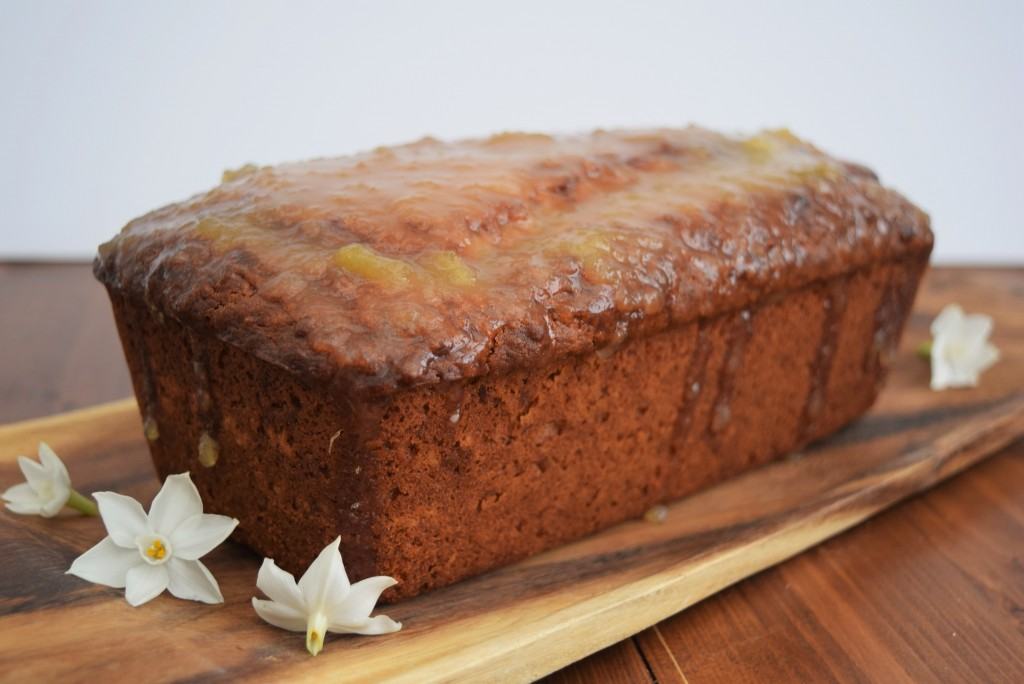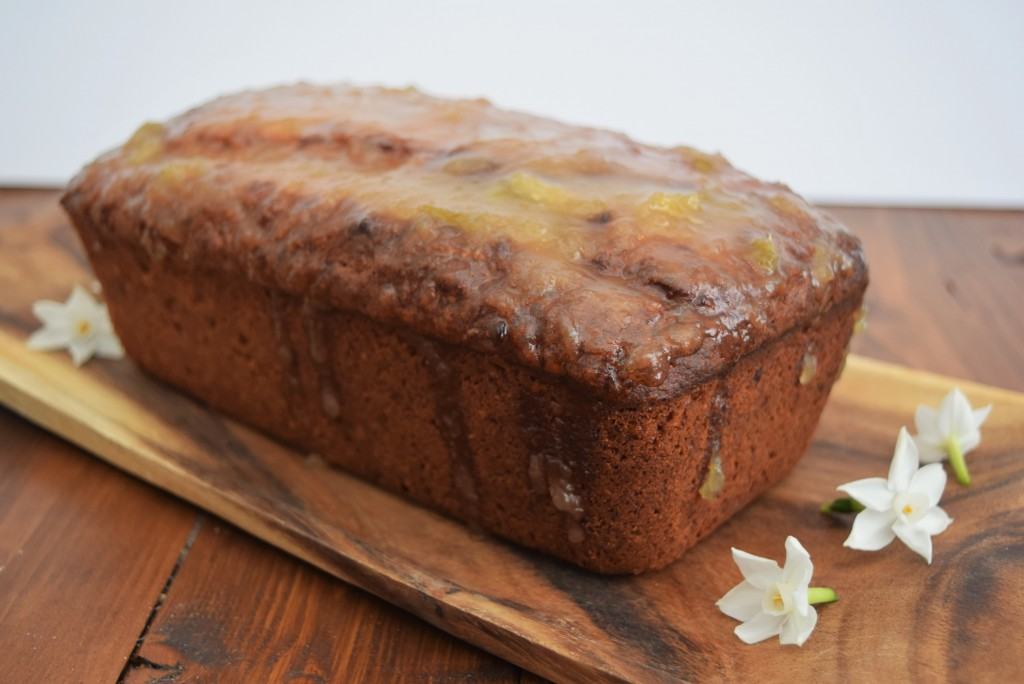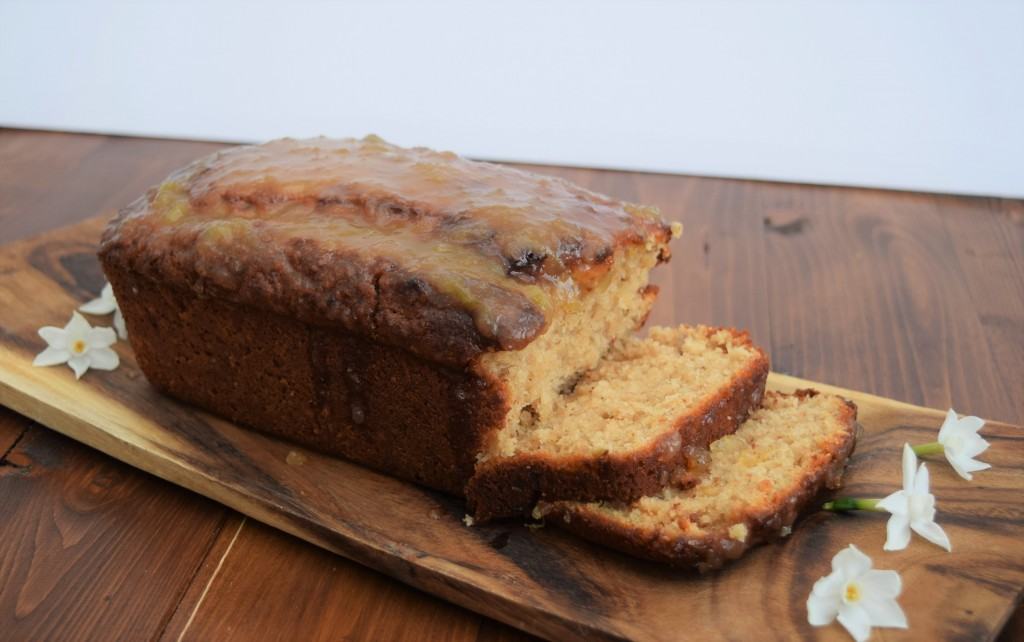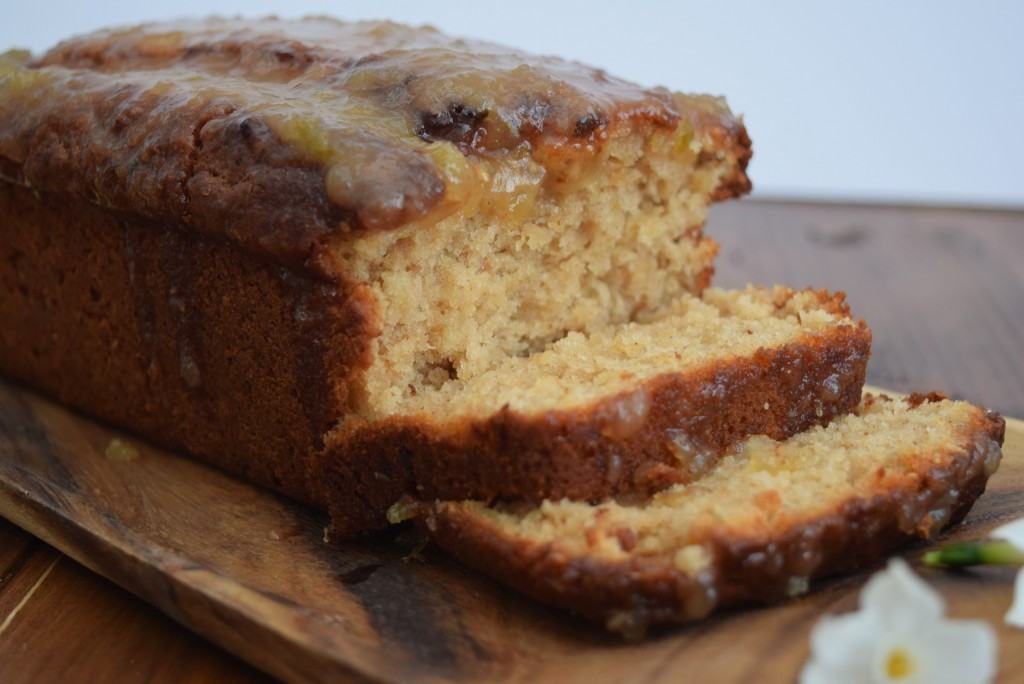 I can almost smell this cake now, sweet but with the tart flavour of apples. This is a great cake to throw together, and if you are short of time, use a jar of Bramley Apple sauce, it will still be divine and have a brilliant tangy flavour. It may well be worth noting Bramley Apple week in your diary for next year to ensure you make one of these loaf cakes to celebrate.
Lucy x
This wonderful recipe features in the February issue of the Residents' Journal.
Bramley Apple Loaf Cake Recipe
Makes 1 loaf cake, a generous 8 slices
You will need a 1 kilo loaf tin, well buttered or oiled
Bramley Apple Sauce – this will make enough for this cake with some leftover for your Sunday roast pork
3 large Bramley Apples, peeled and cored
50g butter
50g light brown sugar
For the Cake
240g plain flour
90g oats
¼ teaspoon salt
2 teaspoons cinnamon
2 teaspoons baking powder
200g light brown sugar
180ml oil, I used sunflower oil
2 eggs, large
125ml yoghurt, Greek, low fat, you choose
250ml Bramley Apple Sauce, from the recipe above or at a push, from a jar
1 teaspoon vanilla extract
Glaze
100g icing sugar
60ml Bramley Apple Sauce
a good squeeze lemon juice
Pre heat your oven to 160 degrees fan assisted
Start by making the Bramley apple sauce. Add the sliced, peeled and cored Bramley apples to a saucepan. Bring to the boil then simmer with a lid on for 15 minutes. Once the time's up, give the sauce a good stir to break up the pieces of apple, then leave to cool.
For the cake, take two good-sized bowls. In the first add the flour, oats, salt, cinnamon and baking powder and stir to mix. In the second bowl measure in the light brown sugar, pour in the oil, whisk in the two eggs, yoghurt and apple sauce. Stir in the vanilla extract then pour this liquid into the dry ingredients. Stir well, until just mixed, then pour into your oiled or buttered loaf tin. Bake for 45 to 50 minutes or until browning nicely and a skewer comes out clean when poked into the middle. Leave to cool slightly before turning onto a wire rack to cool completely.
For the glaze take a bowl and sift in your icing sugar. Stir in some more of the Bramley Apple Sauce then add a squeeze of lemon juice. Spoon the glaze onto your cooled loaf cake, letting it dribble down the sides. Serve in large slabs. Keep in an airtight tin for up to a week.