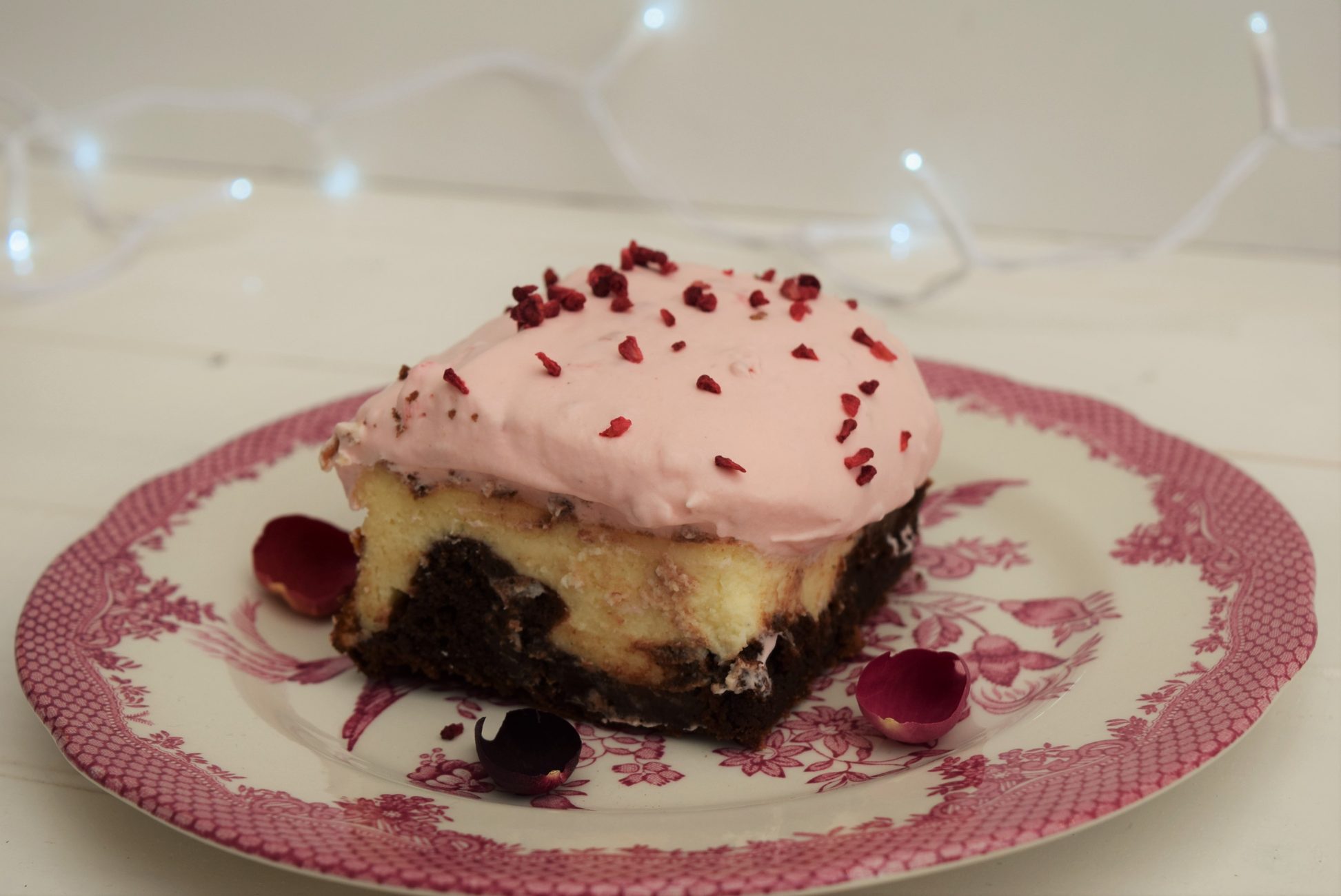 Raspberry Cheesecake Brownie Recipe
'If music be the food of love then tuck in' I think that's how the expression goes. I really enjoy making baked treats for people I love. For Birthdays it's such a nice idea to whip up a cake or some brownies and leaving them outside your loved one's door, as long as they don't live somewhere where someone will pinch it. So to celebrate this weekend's Valentine's Day, I decided to share with you this Raspberry Cheesecake Brownie recipe.
This is an absolute stalwart of a treat/dessert for me. I have made it on numerous occasions and it's brilliant because a) it's pretty easy, just a bit washing up heavy and b) it makes a bloody great big slab, so if you are feeding a hungry crowd *always* then this is the recipe for you. You can woo your loved one, or ones, with this as they will adore the super soft chocolatey brownie base, with a layer of vanilla cheesecake. This is then topped with a soft, romantic, pastel pink layer of raspberry cream. I would happily just eat a bowl of the mousse-like topping on it's own, but then I am a pig.
This wonderful recipe came from my Hummingbird Bakery Cookbook, this is a well thumbed publication in my house, with all sorts of cheesecake brownie splodges on it.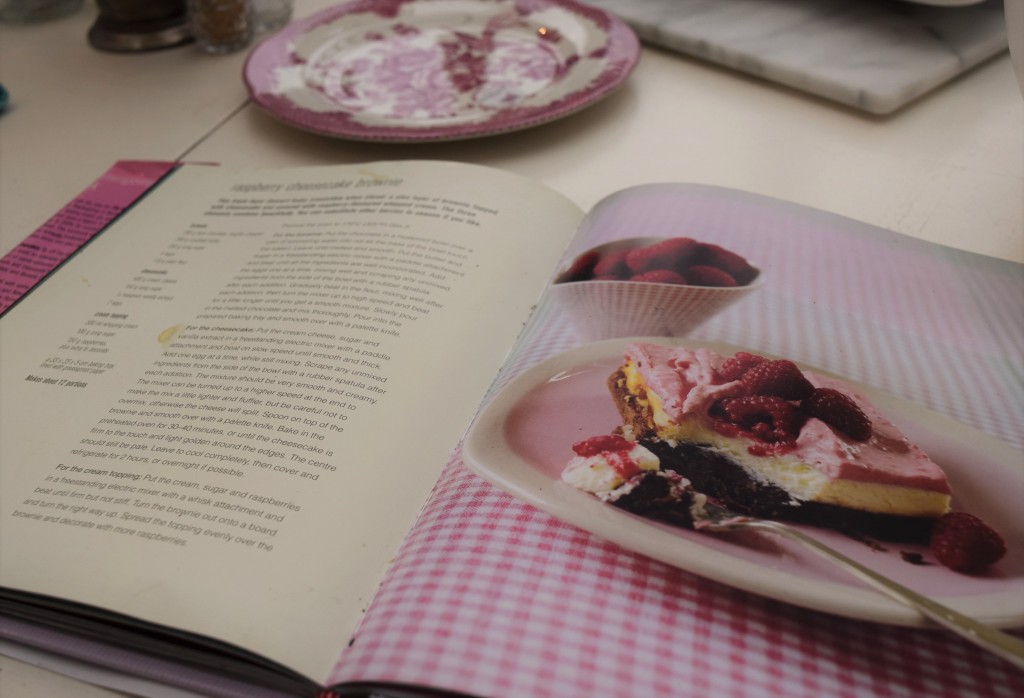 If you are not wooing anyone this weekend, fear not. You can halve the recipe and modestly devour the whole thing yourself, thanking your lucky stars you don't have to share it. Perfect.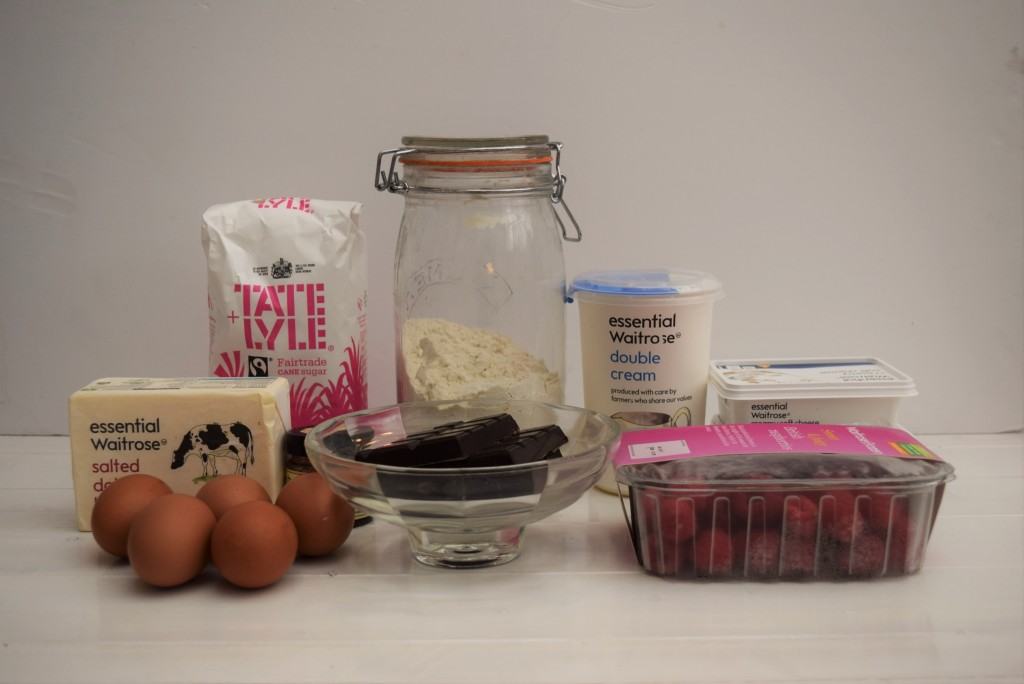 What a beautiful looking ingredients selection. Super romantic, nothing says love for me more than chocolate and cream. Apart from gin, that is my first love.
Make a start by pre-heating the oven to 160 degrees fan assisted and lining your rectangular baking tin. Then take a large heatproof bowl and melt the dark chocolate. I did mine in the microwave for about 90 seconds but you could also melt over a pan of simmering water.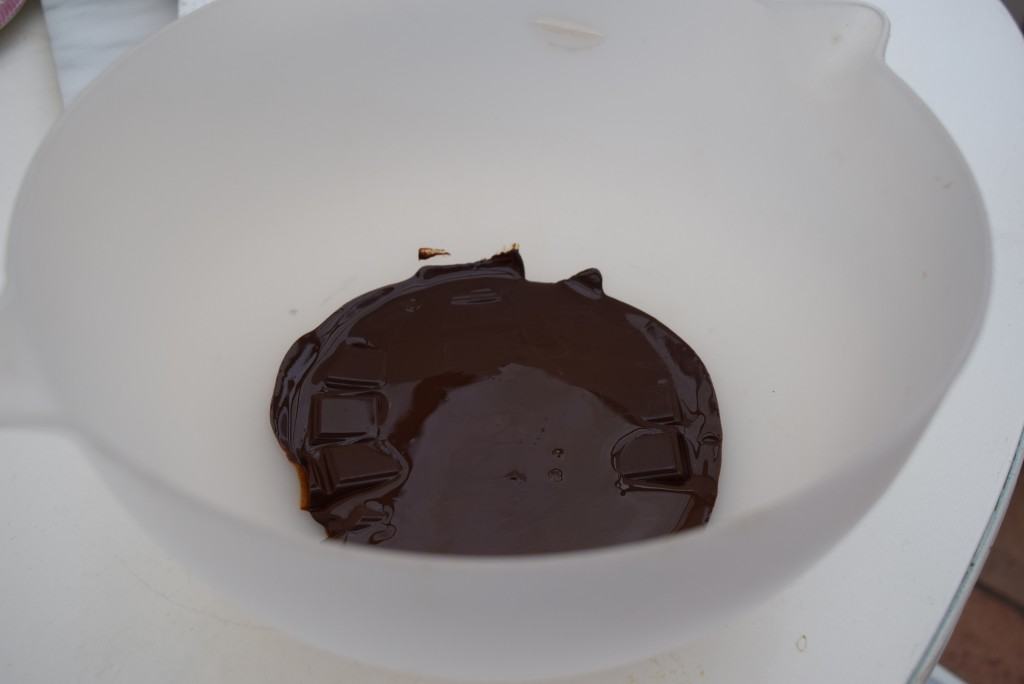 Leave it to one side to cool slightly then stir to ensure the chocolate is fully melted.
Next, add the icing sugar and soft butter to the bowl of your mixer or a bowl with a hand mixer or wooden spoon. Cream together until the mixture is lighter both in colour and texture.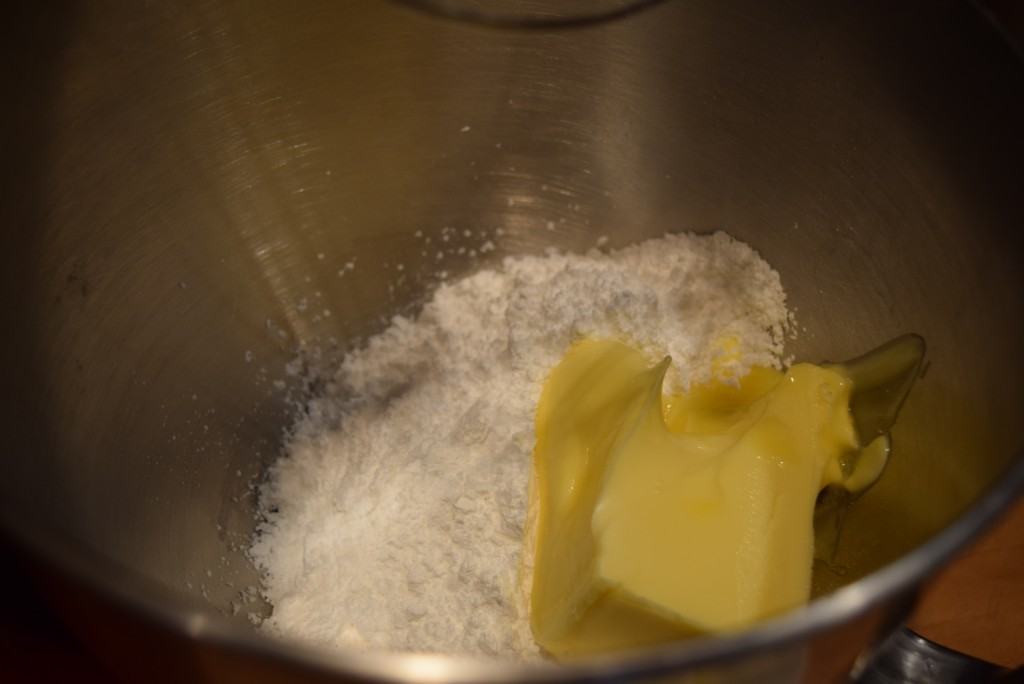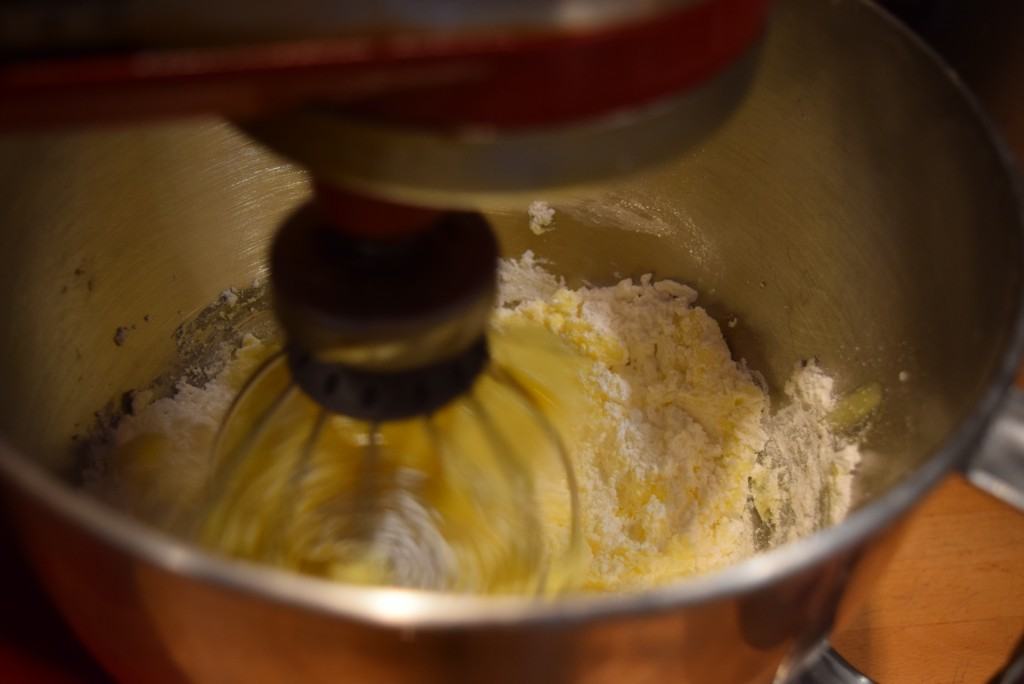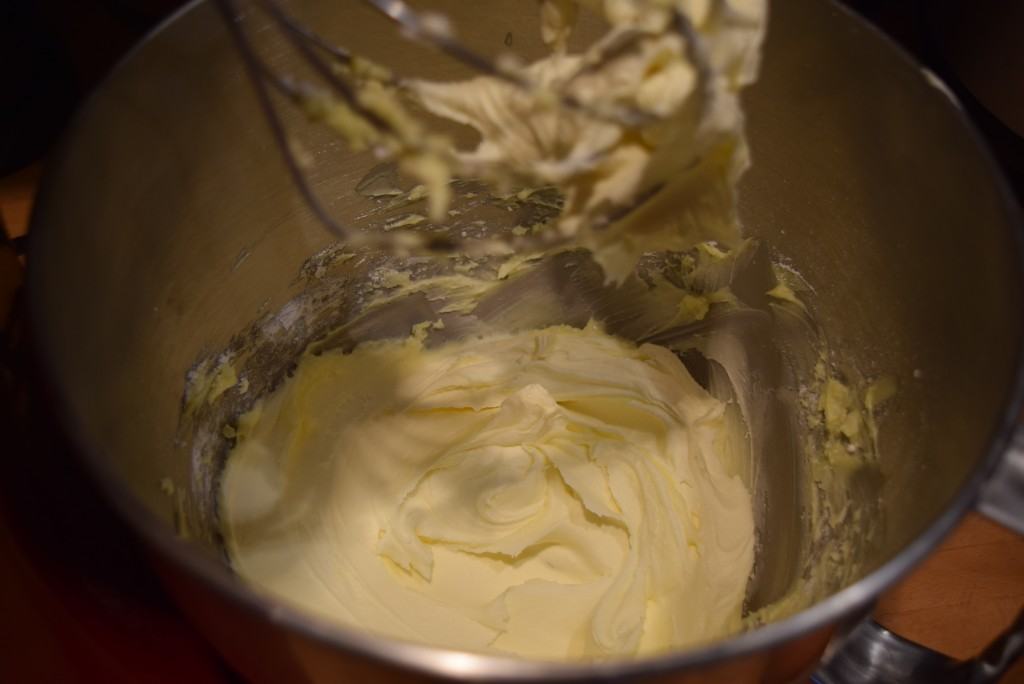 Pop in a teaspoon of vanilla extract or paste then add the eggs one by one, scraping down the sides of the bowl as you go.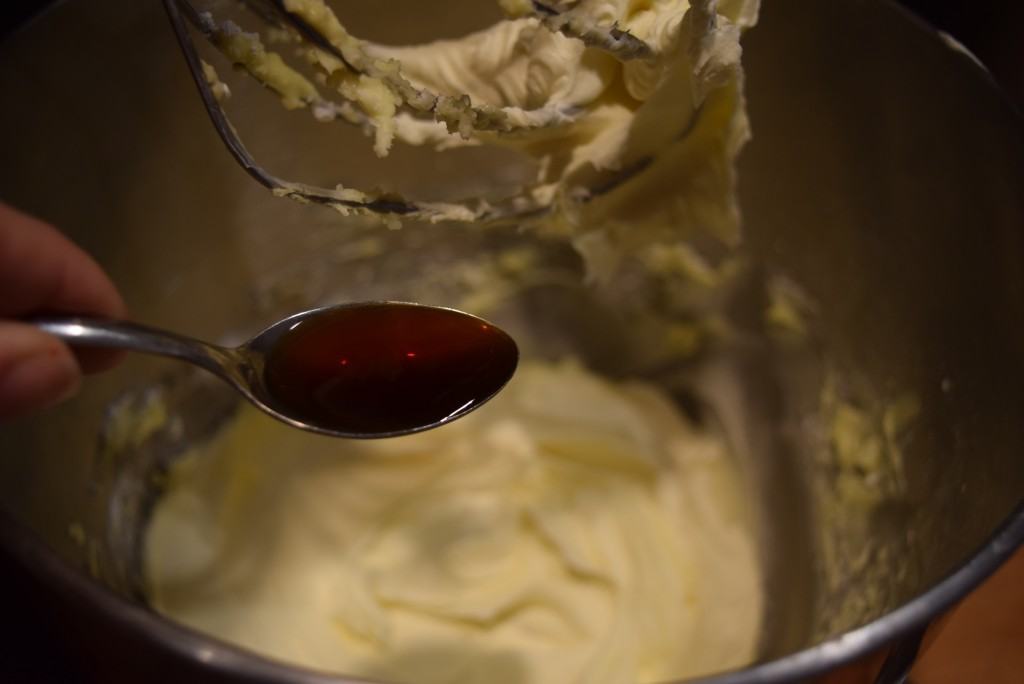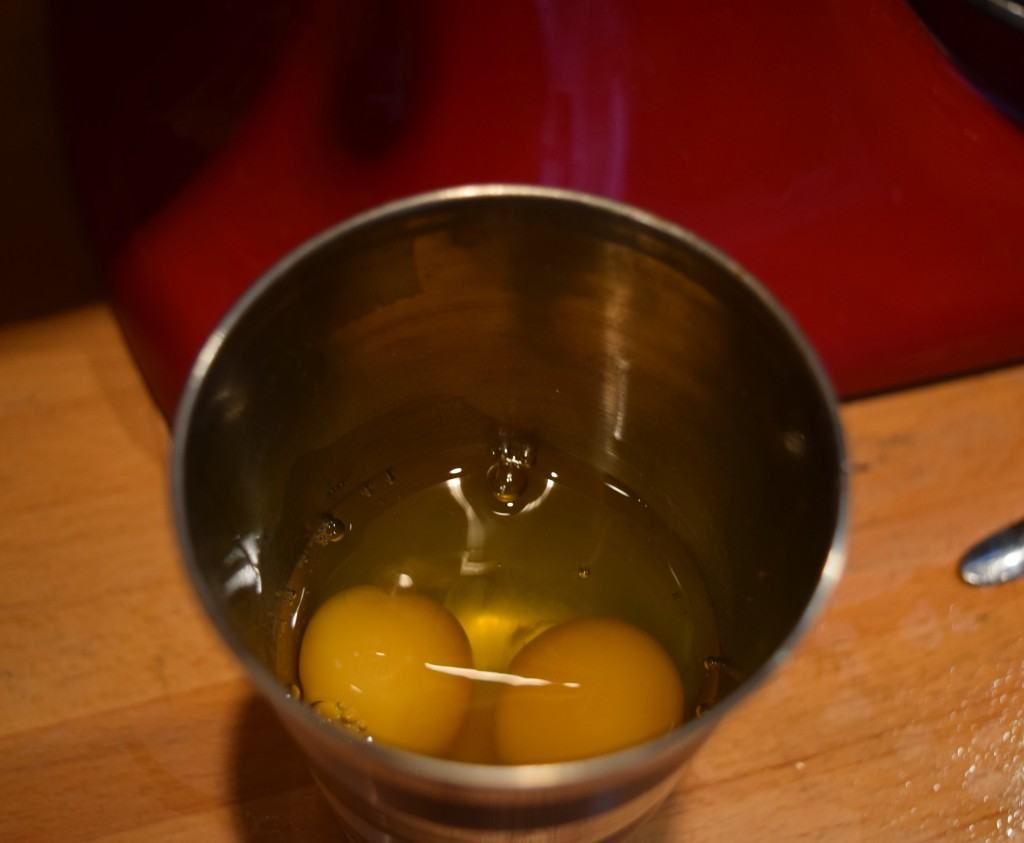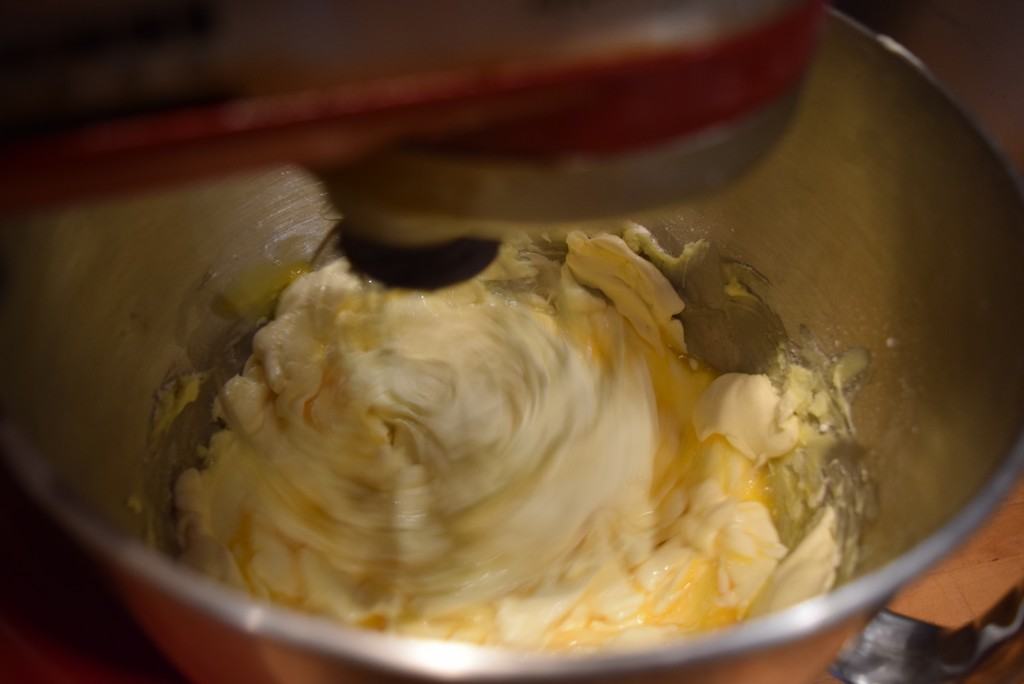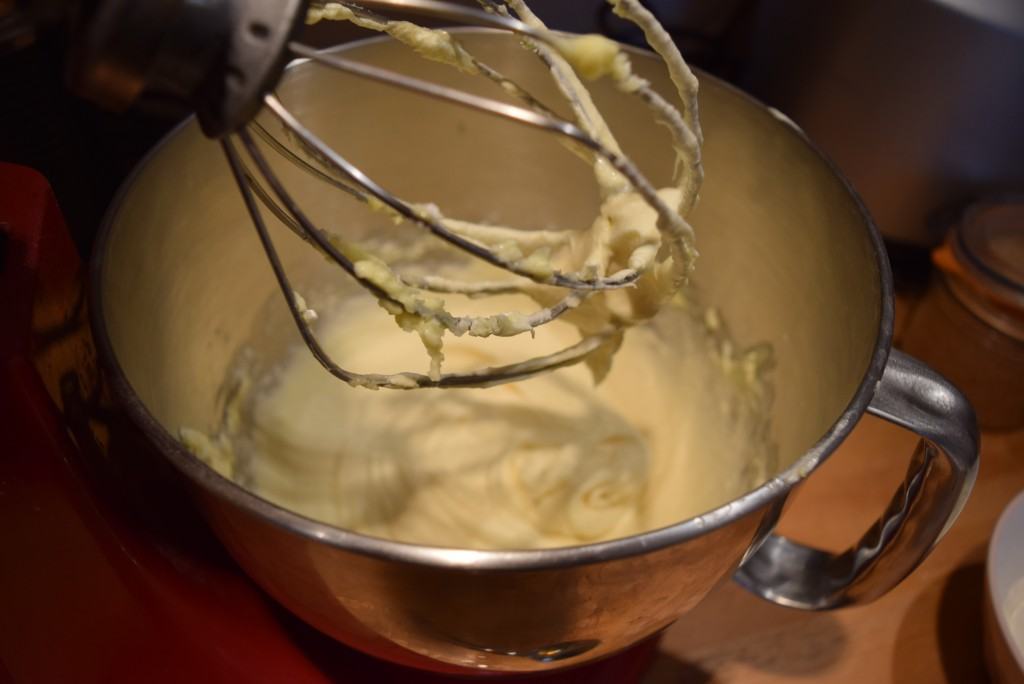 Next fold in the flour then pour in the cooled, melted chocolate. Have your hands tied behind your back to stop you eating this whole batch with a spatula.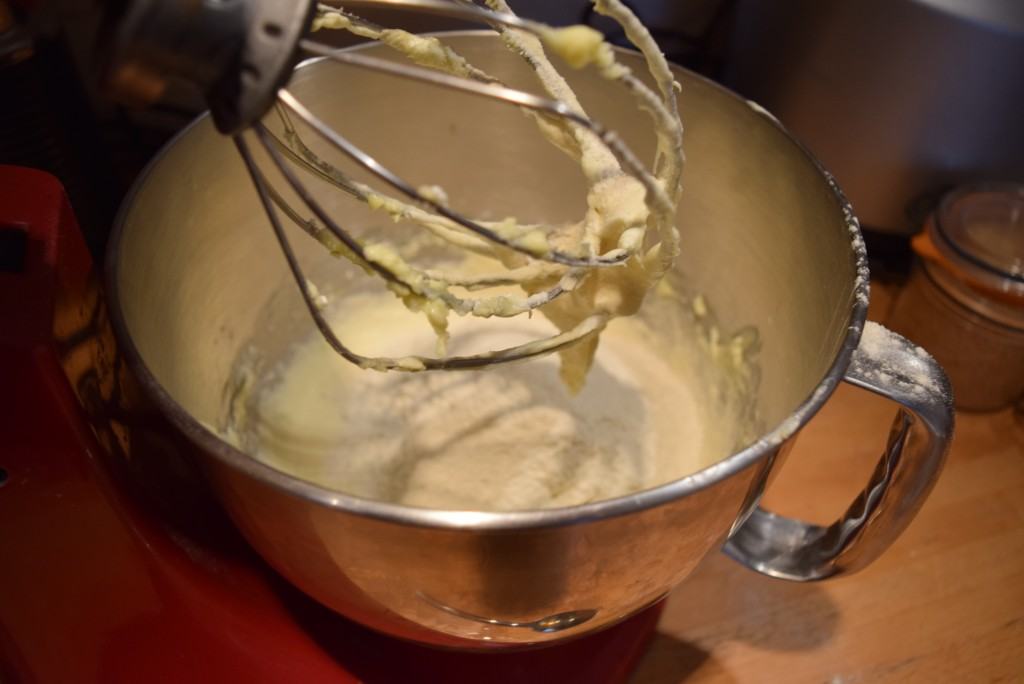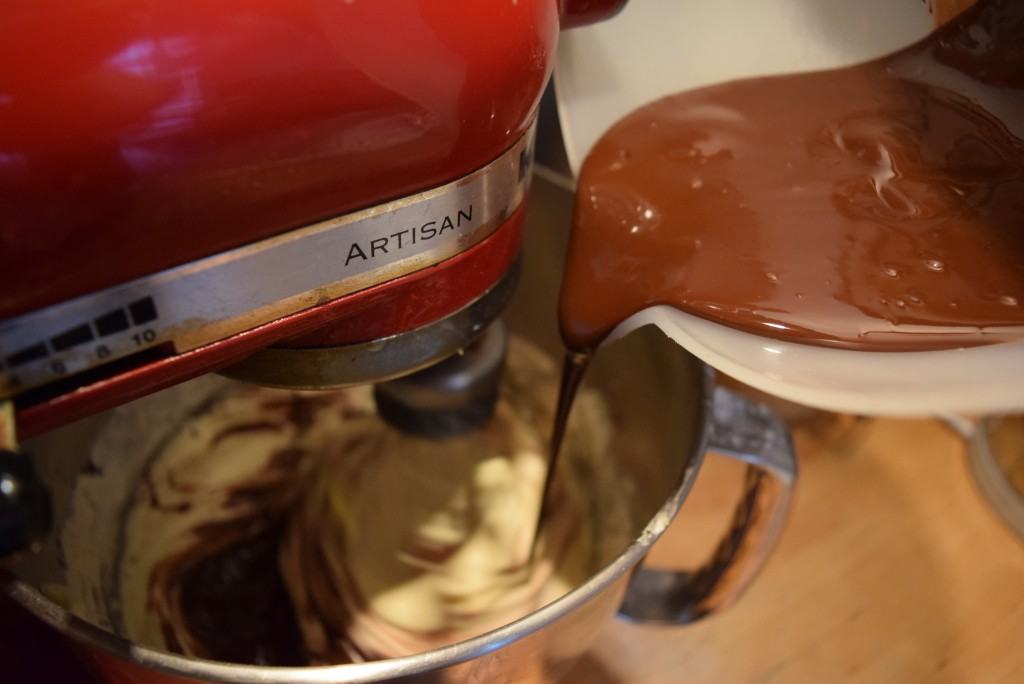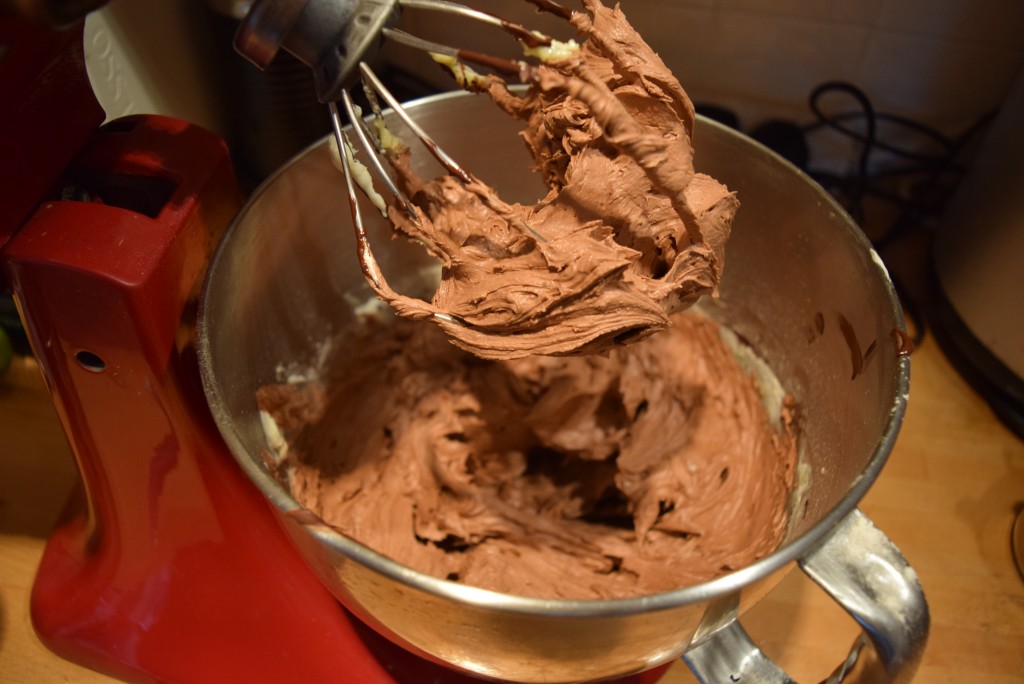 Spread this brownie base into your lined baking tin, level the top then pop to one side while you make the cheesecake layer.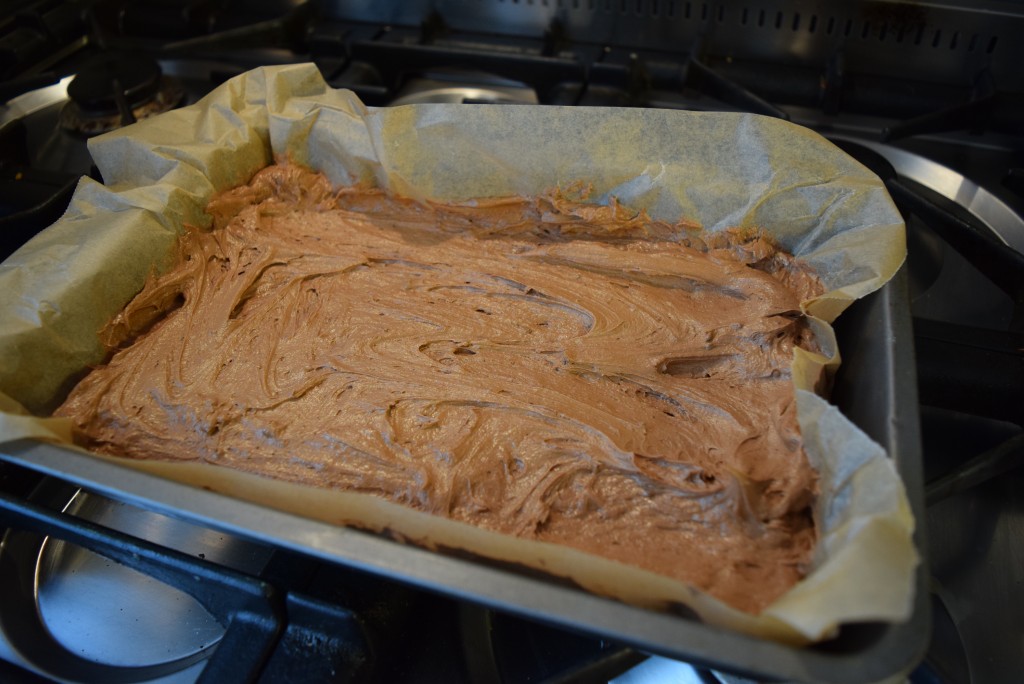 For the cheesecake, wash the bowl of your mixer, one of my worst bloody jobs, then with the paddle bit, beat your cream cheese with the icing sugar.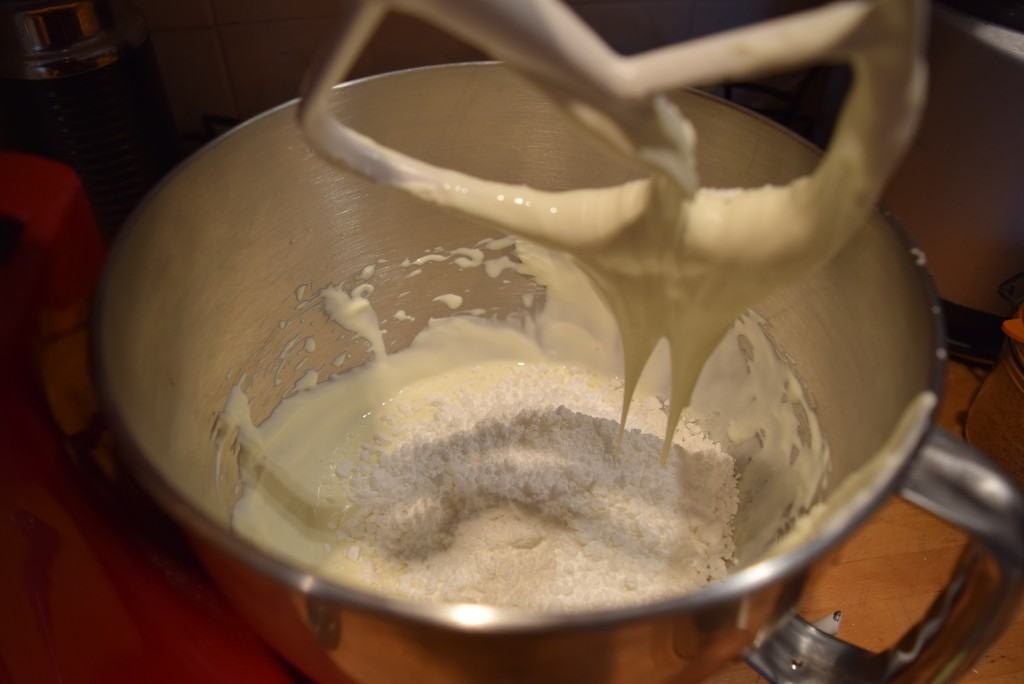 Add some vanilla of some nature and then the eggs, one at a time, scraping the sides of the bowl down between eggs. Beat until well mixed but not too heartily in case the mixture separates.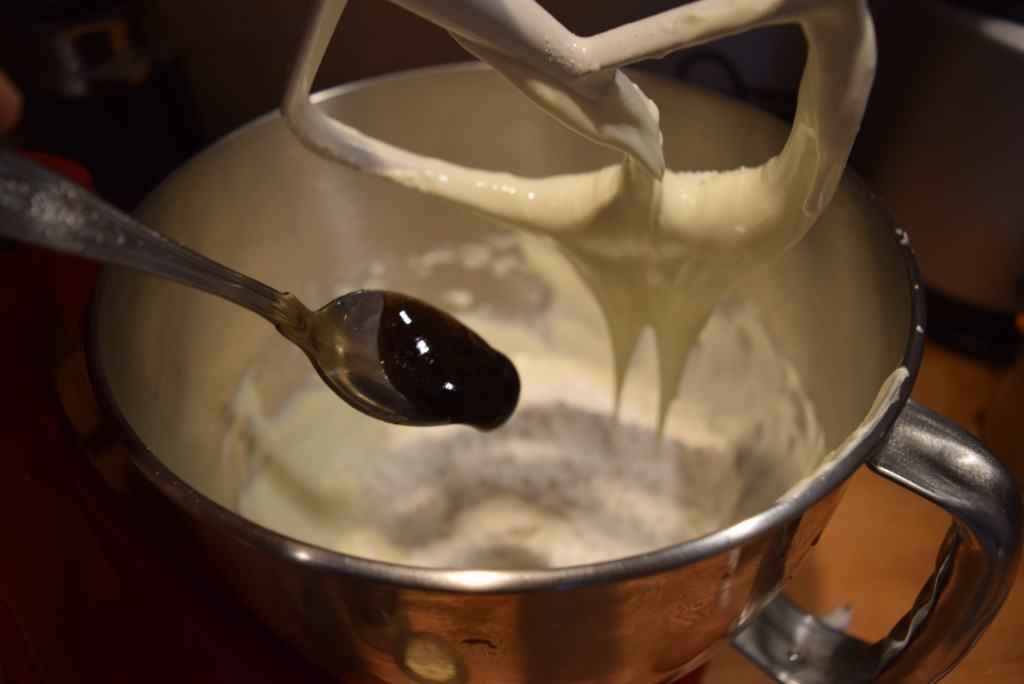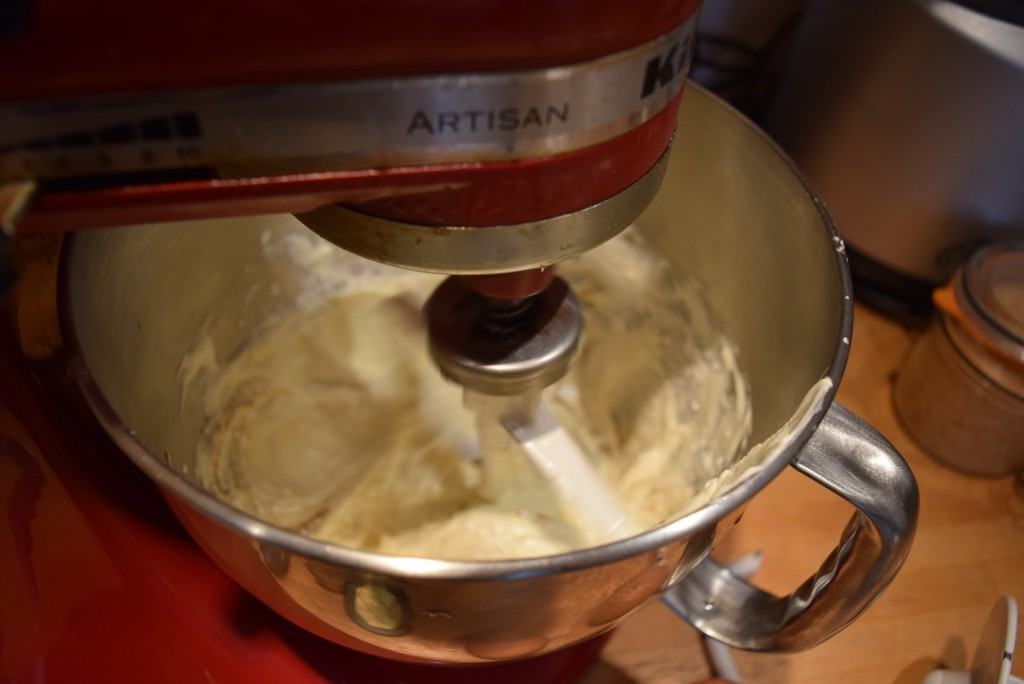 My cheesecake layer mixture was quite thin, so don't panic, just pour this on top of the brownie base, level to cover, then pop in the oven for 40 to 45 minutes. The edges should just be browning but the middle will still have a tiny wobble.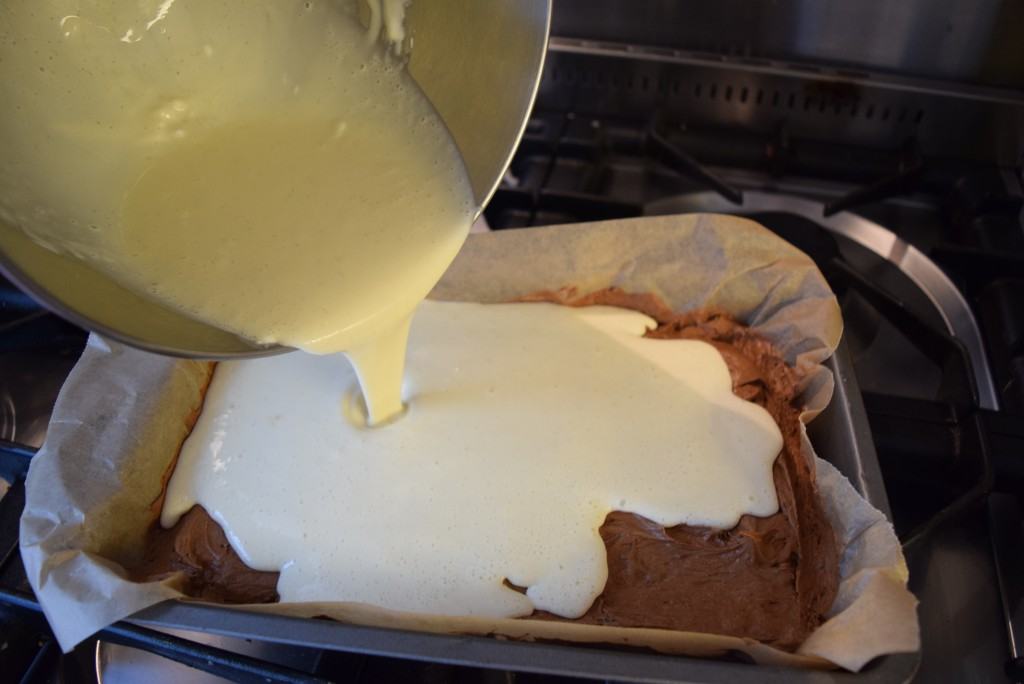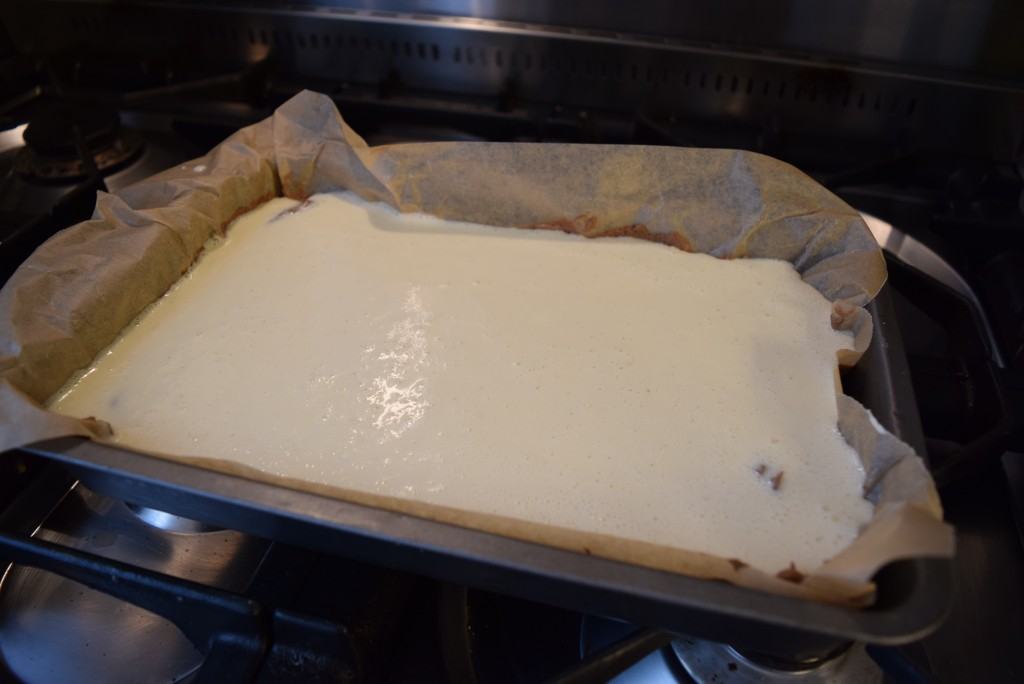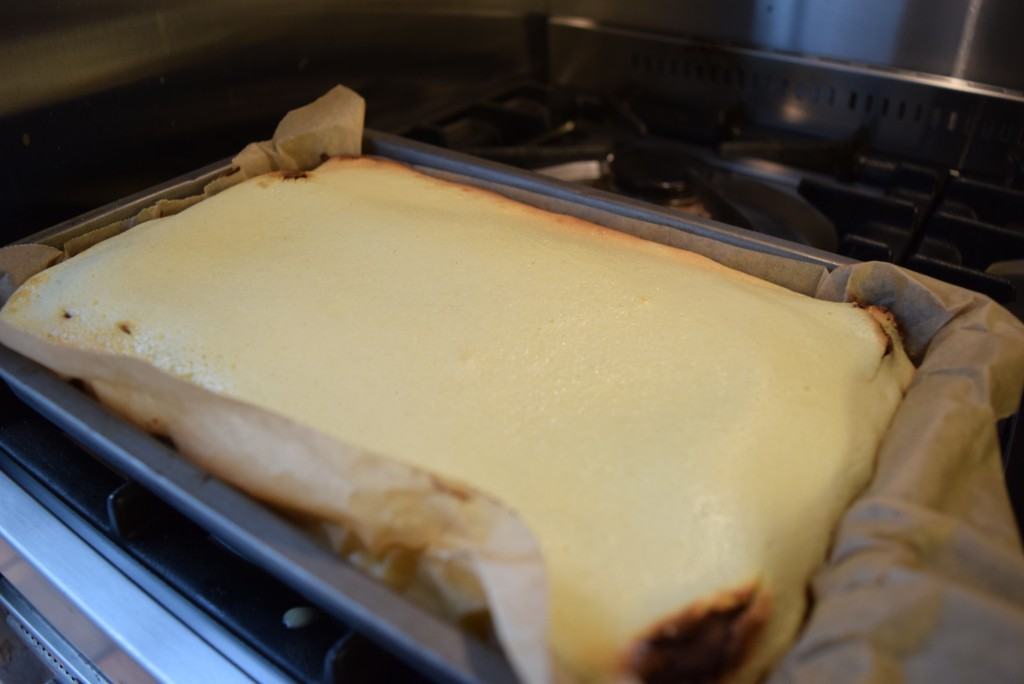 Leave this to cool, putting in the fridge if time is of the essence. Then crack on with the final layer, the pink raspberry cream.
Measure all the ingredients into a large bowl or washed-up-for-the-third-time stand mixer bowl. Beat the cream, icing sugar, raspberry mix until it holds soft to stiff peaks as you don't want it to be too floppy. I used frozen raspberries as they are good value and have a great flavour.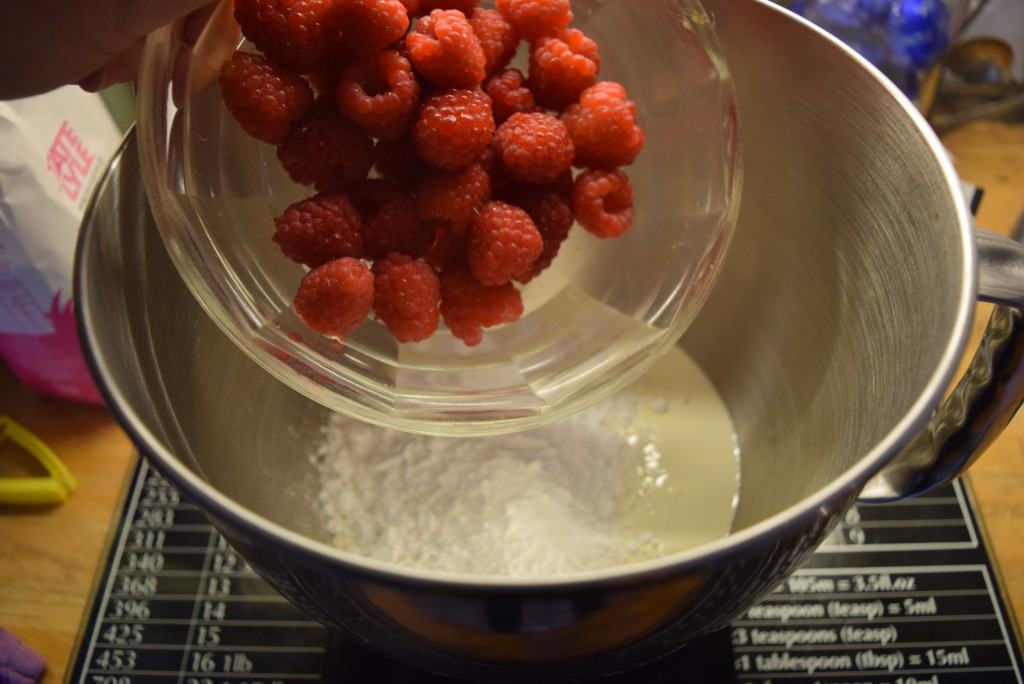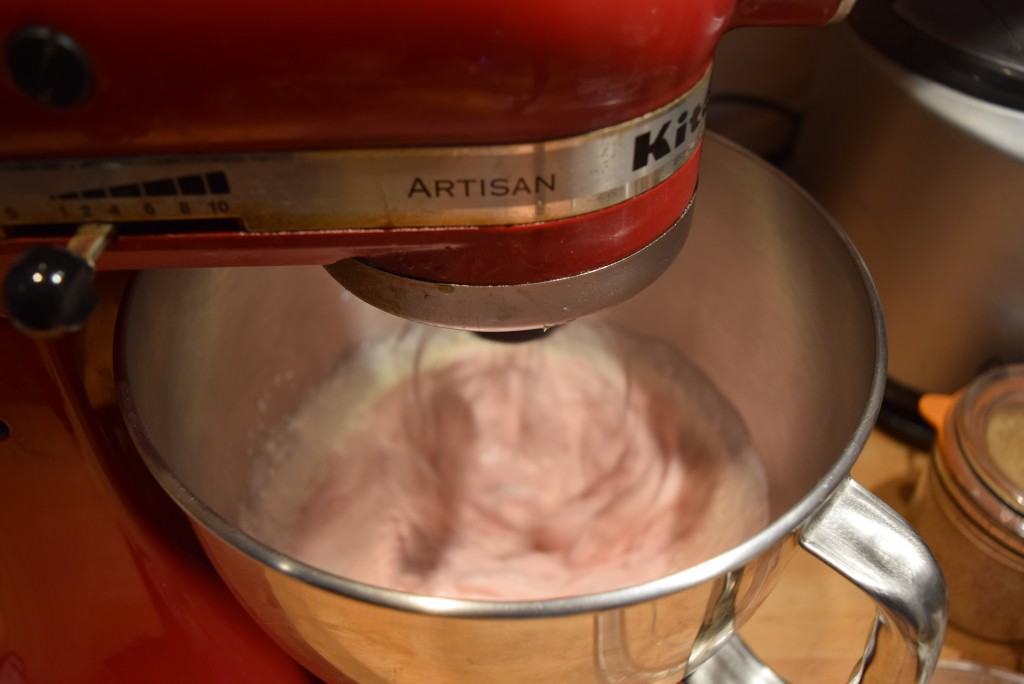 Pretty in pink.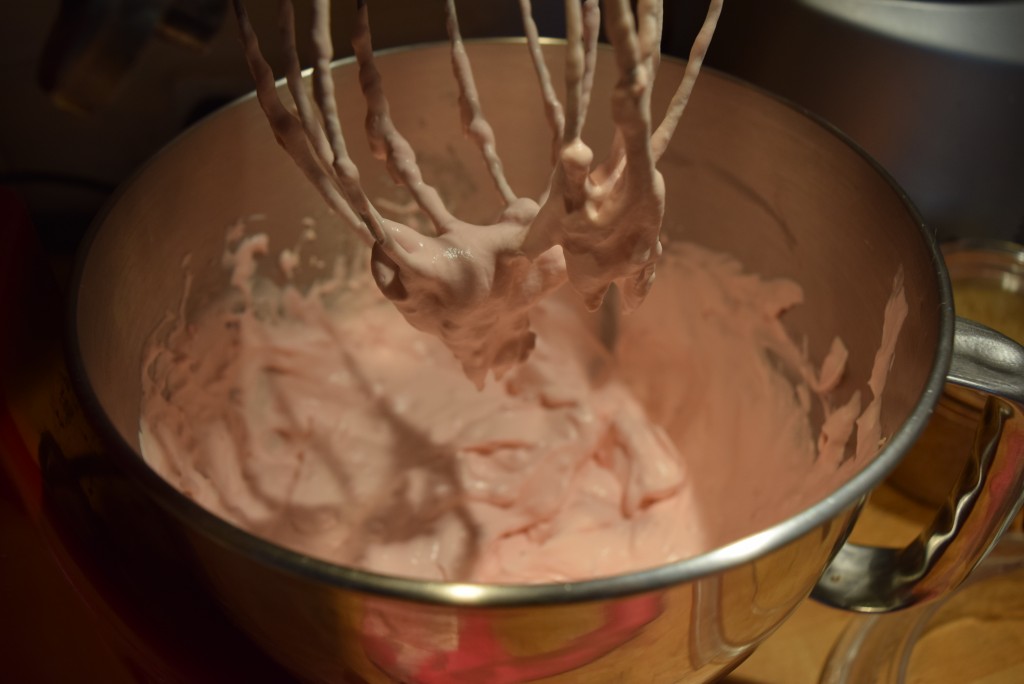 Turn your cooled brownie, upside down, onto a rack, peel off the paper, then turn it back up the right way, onto a serving plate.
Elegantly spread the pink mousse onto the cheesecake layer, smoothing the top and sprinkling with freeze dried raspberries, glitter, petals, fresh raspberries, whatever takes your fancy.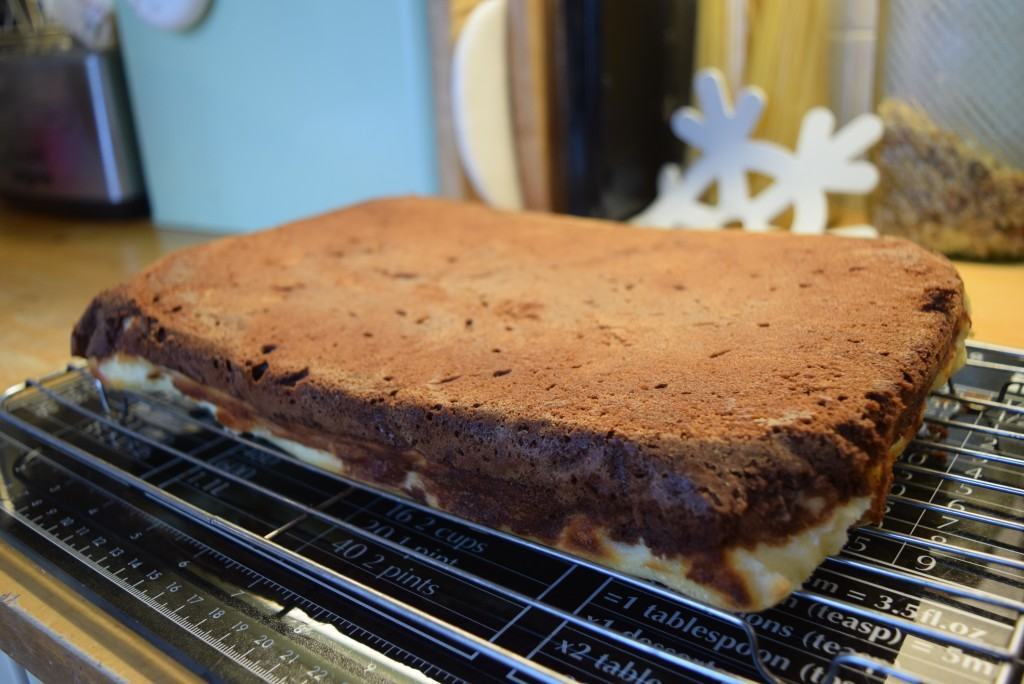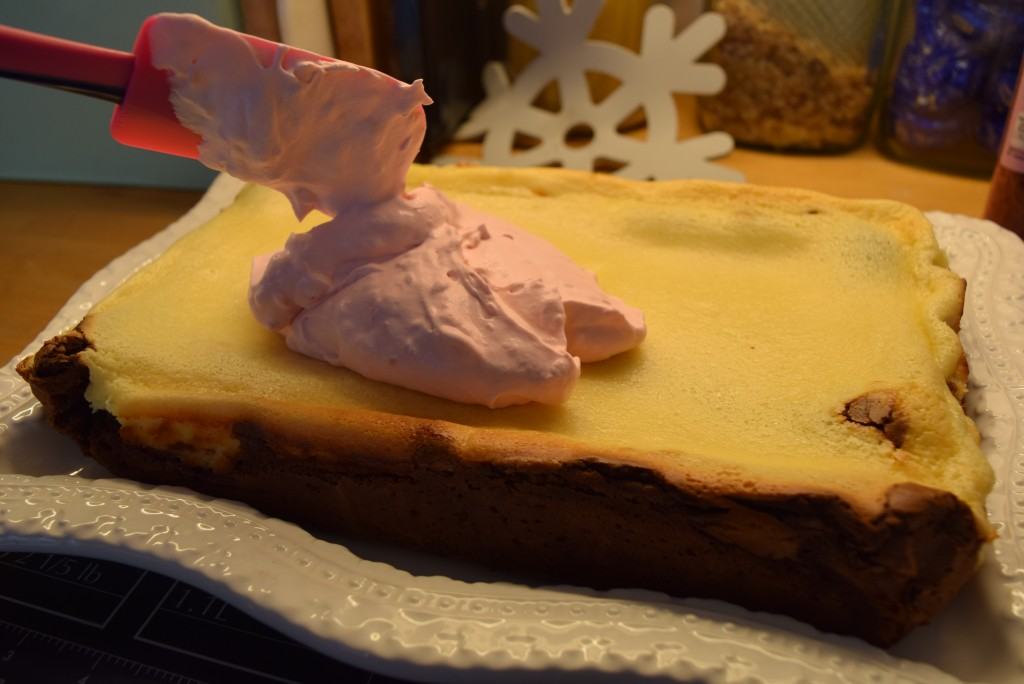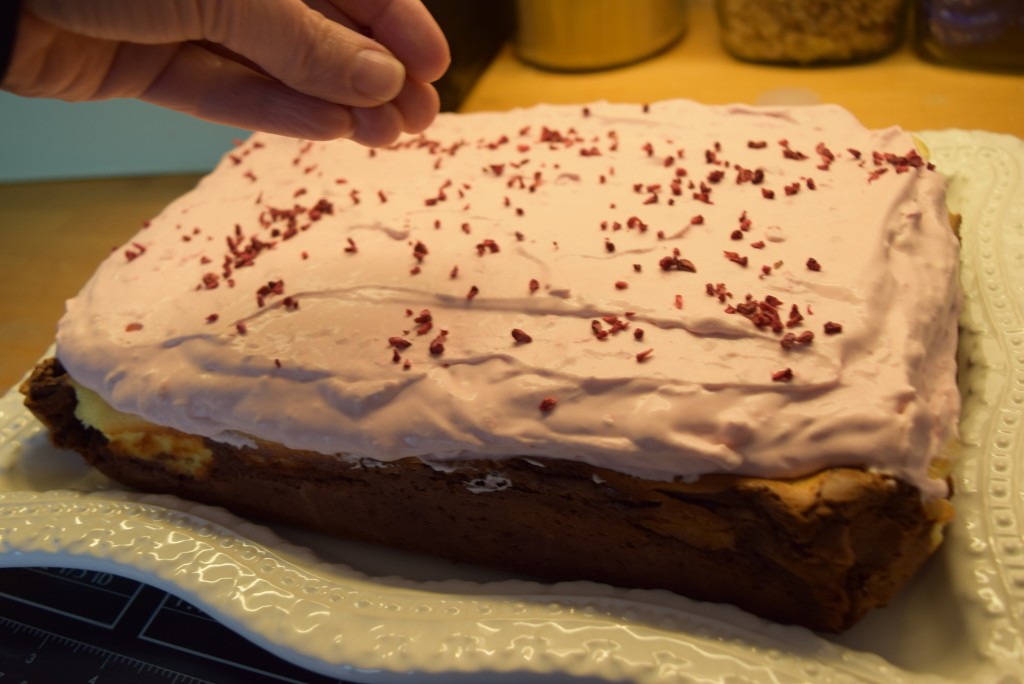 Let this chill nicely in the fridge for a couple more hours before serving to those you love in elegant slivers or bloody great big slabs.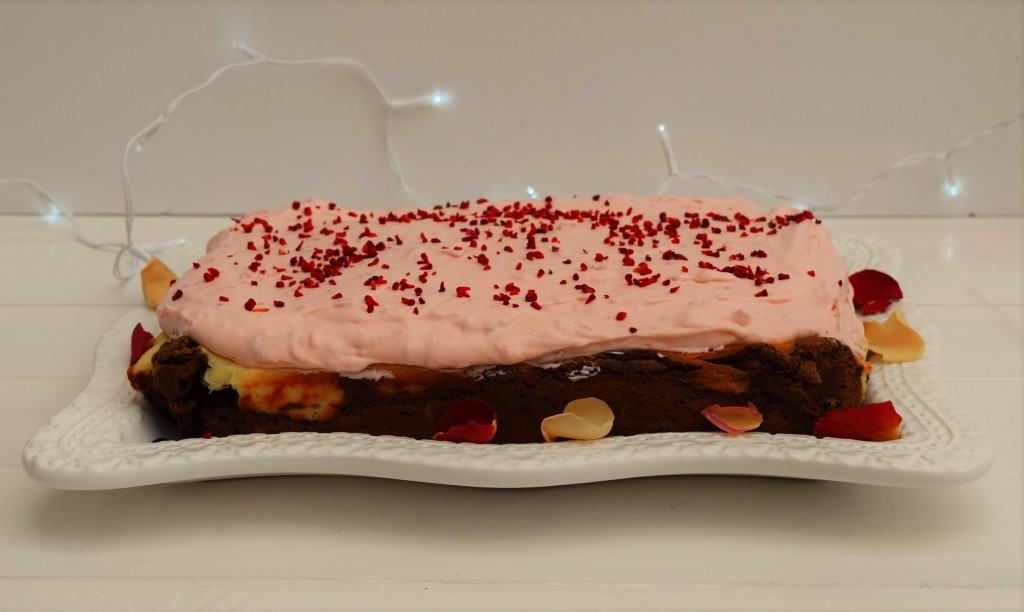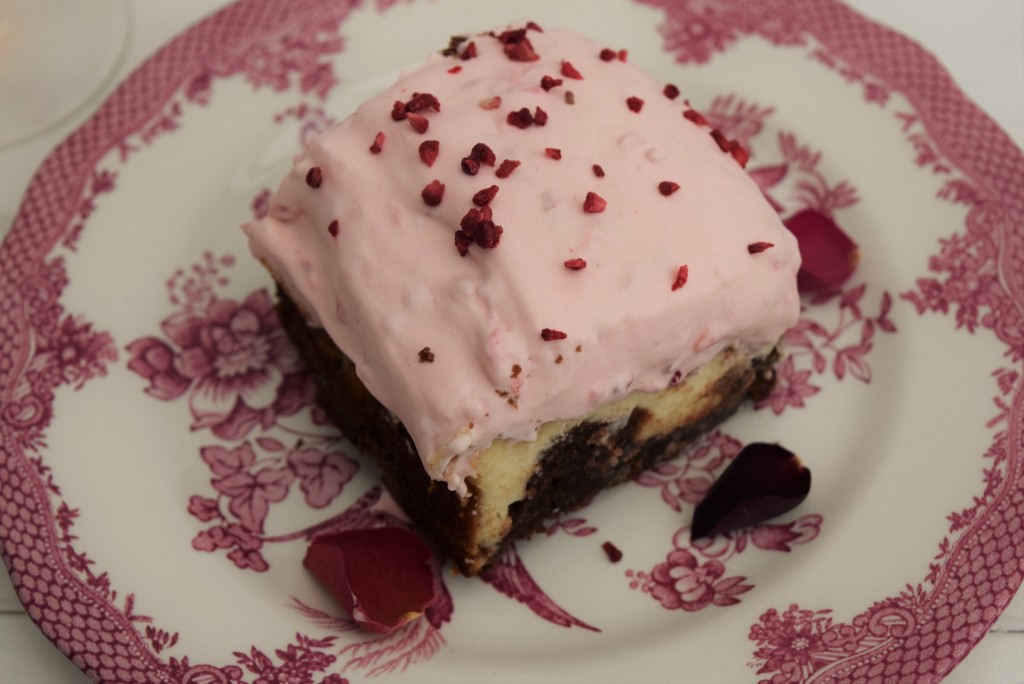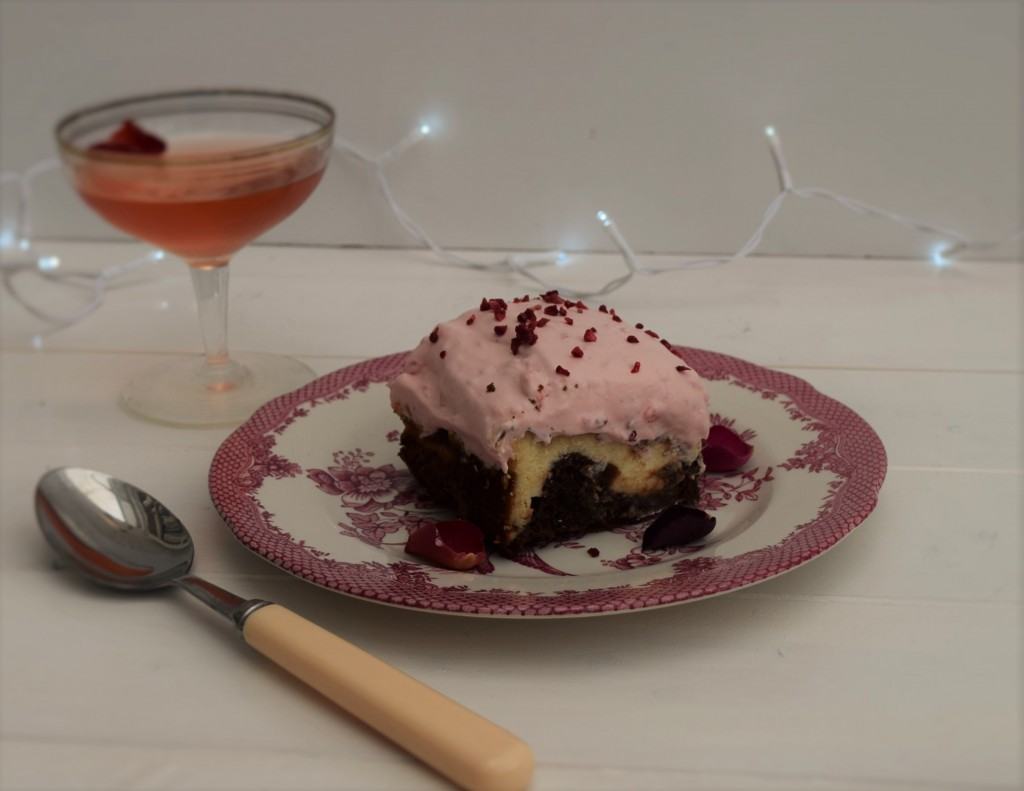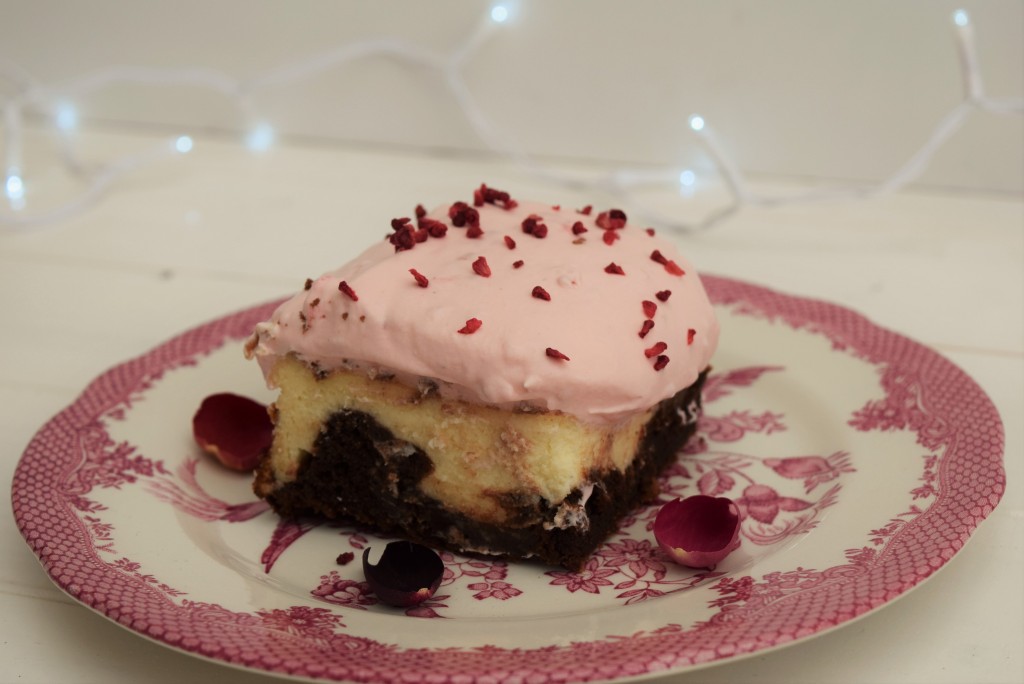 Beautiful. Despite it's size this really is an elegant dessert. It could be served at a dinner party or part of an afternoon tea. The pink mousse is light in comparison to the dense brownie and cheesecake. I speak from authority when I say, you will be able to manage a second slice.
This really should only be served to those you love this Valentine's weekend. It would be a waste otherwise.
Lucy x
Raspberry Cheesecake Brownie Recipe
Makes loads, enough for at least 10 to 12 people
You will need a rectangular baking tray, around 20cm x 30cm -ish, lined with baking paper
Brownie Layer
200g dark chocolate
200g butter, softened
250g icing sugar
1 teaspoon vanilla extract or paste
3 eggs
110g plain flour
Cheesecake layer
400g cream cheese
150g icing sugar
1/2 teaspoon vanilla extract or paste
2 eggs
Raspberry Cream
300ml double cream
100g icing sugar
150g raspberries, I used frozen, use what you have, or choose another soft fruit if you prefer
Decorate with more fresh fruit, rose petals, freeze dried raspberries or glitter or all of these
Pre heat your oven to 160 degrees fan assisted and line your rectangular baking tray.
In a heatproof bowl, melt the dark chocolate over a pan of simmering water or for around 90 seconds in the microwave. Remove when just melted then leave to cool slightly, stirring to ensure fully melted.
In a bowl with a wooden spoon or hand whisk or in a stand mixer, beat the soft butter and icing sugar together until lighter in colour and texture. Add the vanilla extract and eggs, one by one, mixing well after each addition. Fold the flour into this, then beat until smooth. Pour in the cooled melted chocolate and mix until well blended. Spoon this into your lined tray, smoothing the surface and making sure it's level-ish. Leave for a moment while you make the cheesecake.
Using your mixer again or bowl and whisk, beat the cream cheese until smooth. Add in the icing sugar and vanilla, mix, then add the eggs, one at a time. Scrape down the sides of your bowl then mix again, thoroughly, until smooth. Be careful not to over mix or this will split. Pour the cheesecake onto the brownie base, mine was quite liquid, so don't panic if yours is too. Make sure all the brownie is covered then bake for 40 to 45 minutes or until the edges are just browning and the cheesecake is just cooked with a tiny bit of wobble in the middle. Take out of the oven and leave to cool, in the fridge if need be.
To prepare the raspberry cream, add the cream, icing sugar and raspberries to a large bowl and whisk until the mixture is just holding soft to firm peaks. You don't want it to be too soft or it will spill over the edges of your brownie.
To finish, once cooled, turn the brownie out onto a rack then turn it back up the right way onto a serving platter. Spoon the raspberry cream onto the cheesecake layer and decorate accordingly. Leave to chill for at least two hours to firm up, or overnight if you like. Serve in romantic slivers or bloody great big slabs. This will keep in the fridge for 2 or 3 days, covered.