Hibiscus and Calendula Tea Recipe
I recently got sent a proof copy of the most wonderful book by Shiva Rose called Whole Beauty. I am drawn to books like this as I do aspire to be more holistic in my lifestyle. I know I eat a lot of cake and drink the odd cocktail *or 3*, but when it comes to natural remedies, teas and tonics, I am wooed. This book is written by an American actress who decided, for health reasons, to lead a more natural lifestyle. The book Whole Beauty is a library of wonderful ideas on beauty, lifestyle and rituals which can hugely enhance your life. I love all Shiva's ideas, however, her Hibiscus and Calendula Tea, really caught my eye and I decided to share it with you today.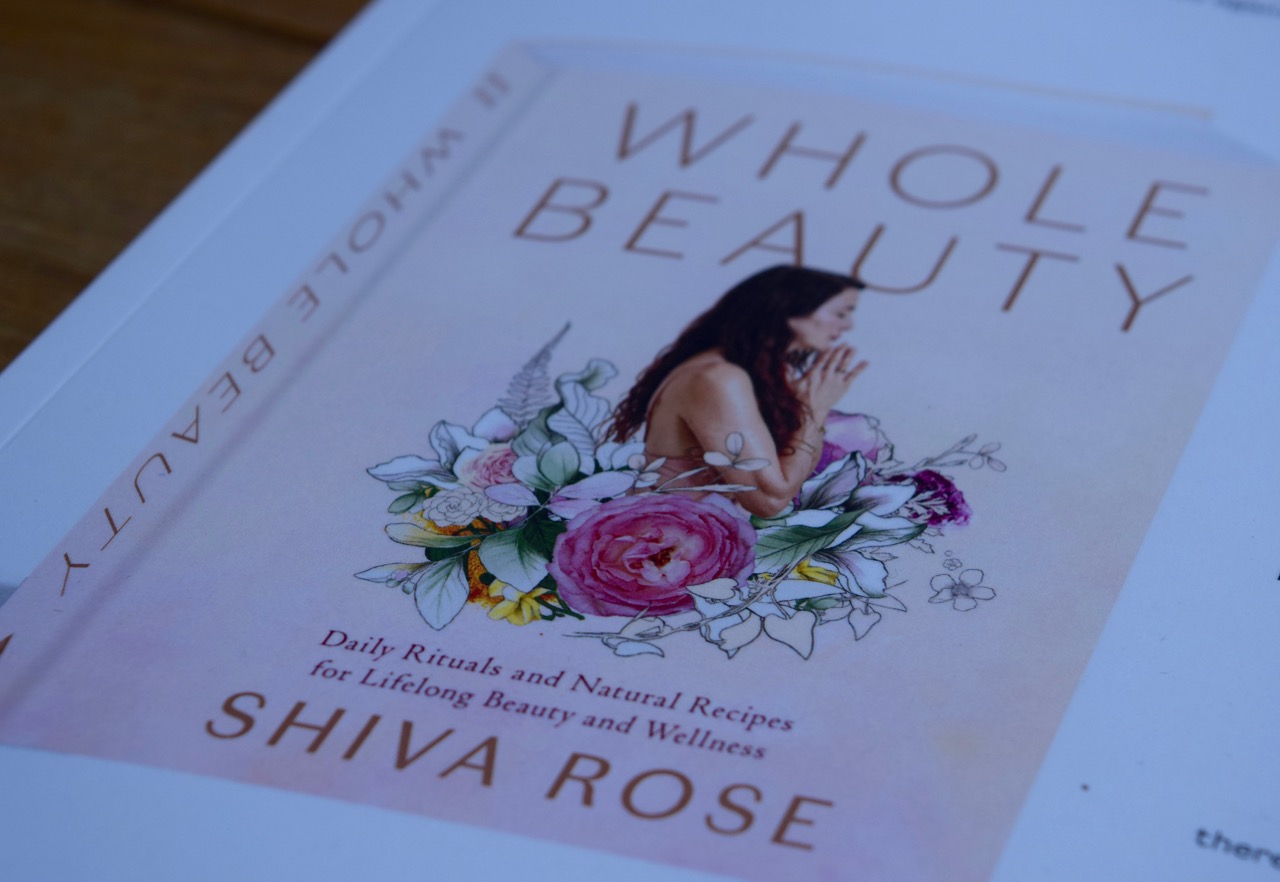 Shiva calls this tea an Ambrosia for the skin and I am inclined to agree. This blend of vitamin C laden Hibiscus and soothing Calendula has anti ageing qualities and is rejuvenating. This simple tea mixture is added to hot water, left to brew then is perfect served hot, warm or over ice now the weather is finally warming up. I have been drinking this for a week now, and even though I don't yet look 20 years younger, this tea does have a beautiful soothing feel to it and just the bright colour alone, lifts my spirits. The tea itself is fruity with just a hint of sour, but sweetened with a teaspoon of honey, it's comforting and kind.
I don't often post non alcoholic drinks, but sometimes, flowers can be just as much of a tonic, without the need for gin.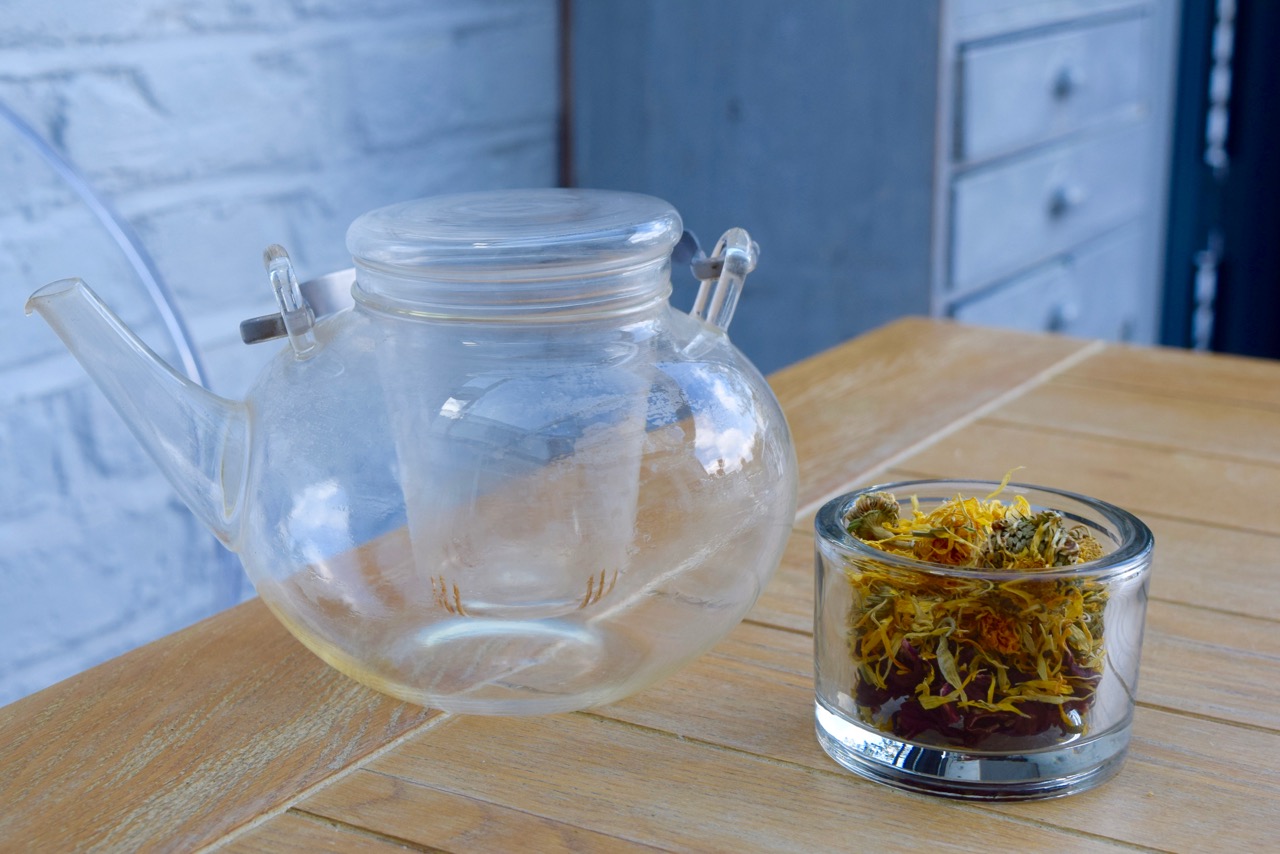 This is not a difficult recipe. You just make the tea. I love my glass teapot for this sort of tea, but a normal one plus a tea strainer or small sieve will do the job.
Measure out your hibiscus and calendula flowers, 3 tablespoons of each, and put in a teapot or jug.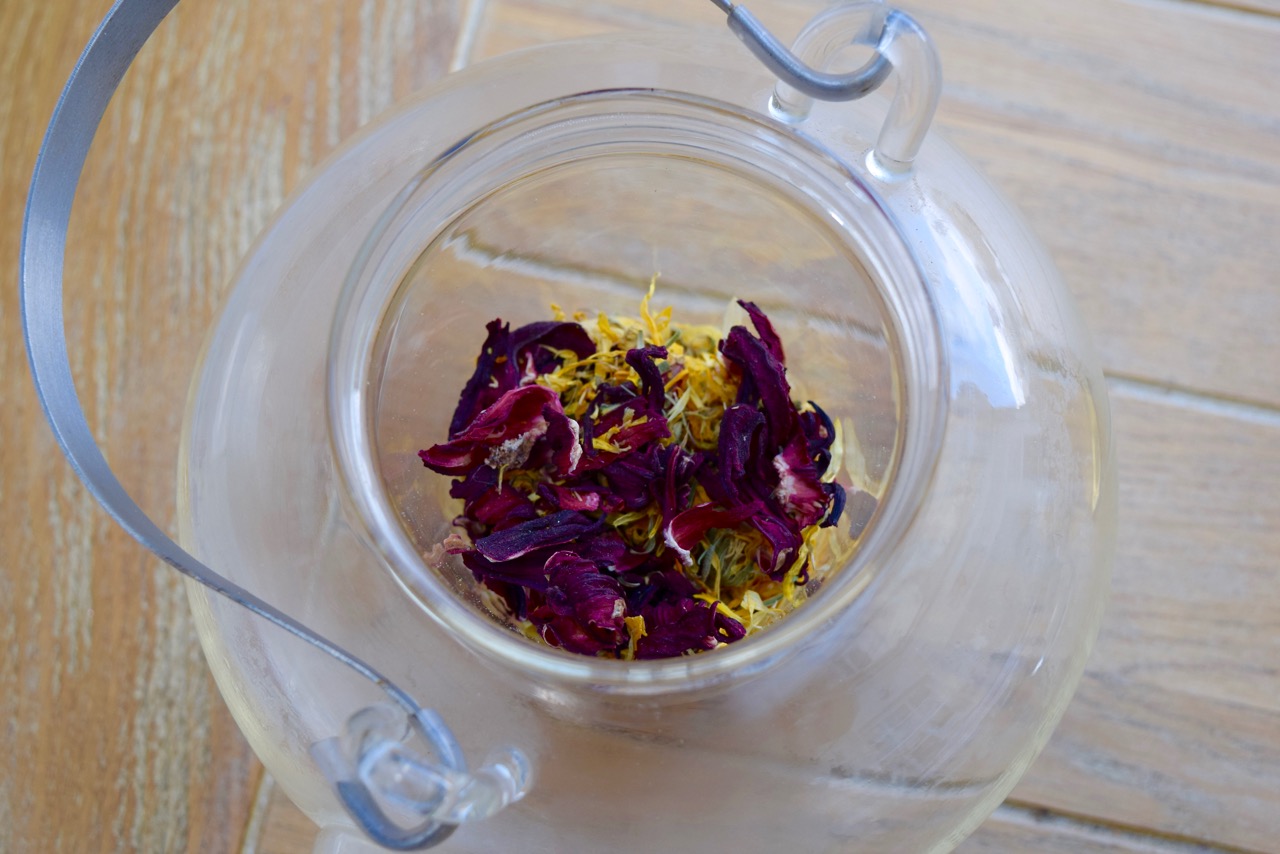 I bought both my hibiscus and calendula from Amazon, but I am sure you could get them from your local health food shop or Whole Foods, they are not hard to come by.
Pour over just boiled water and leave your fragrant and anti oxidant rich flowers to steep for an hour.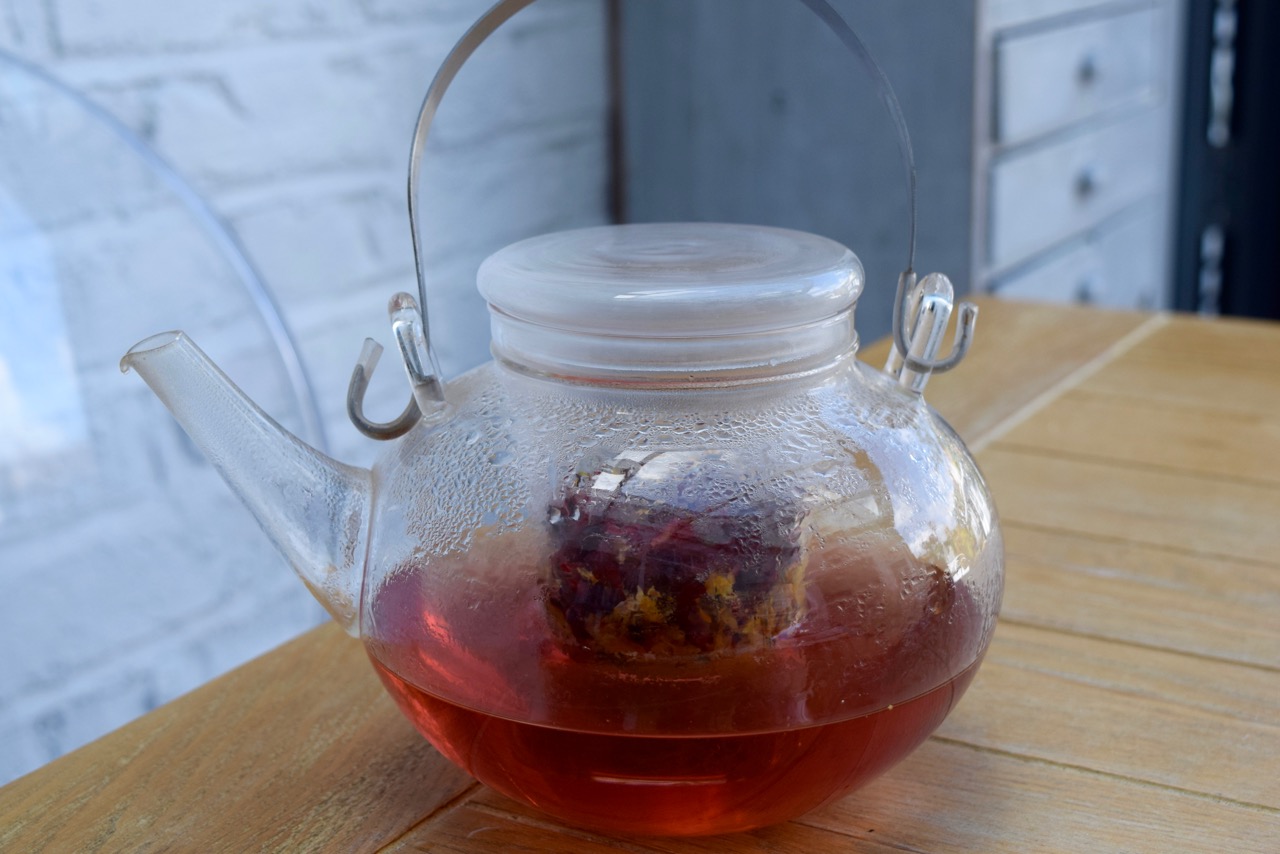 While still warm sweeten with honey, stirring in well to blend. I used a teaspoon for my whole pot.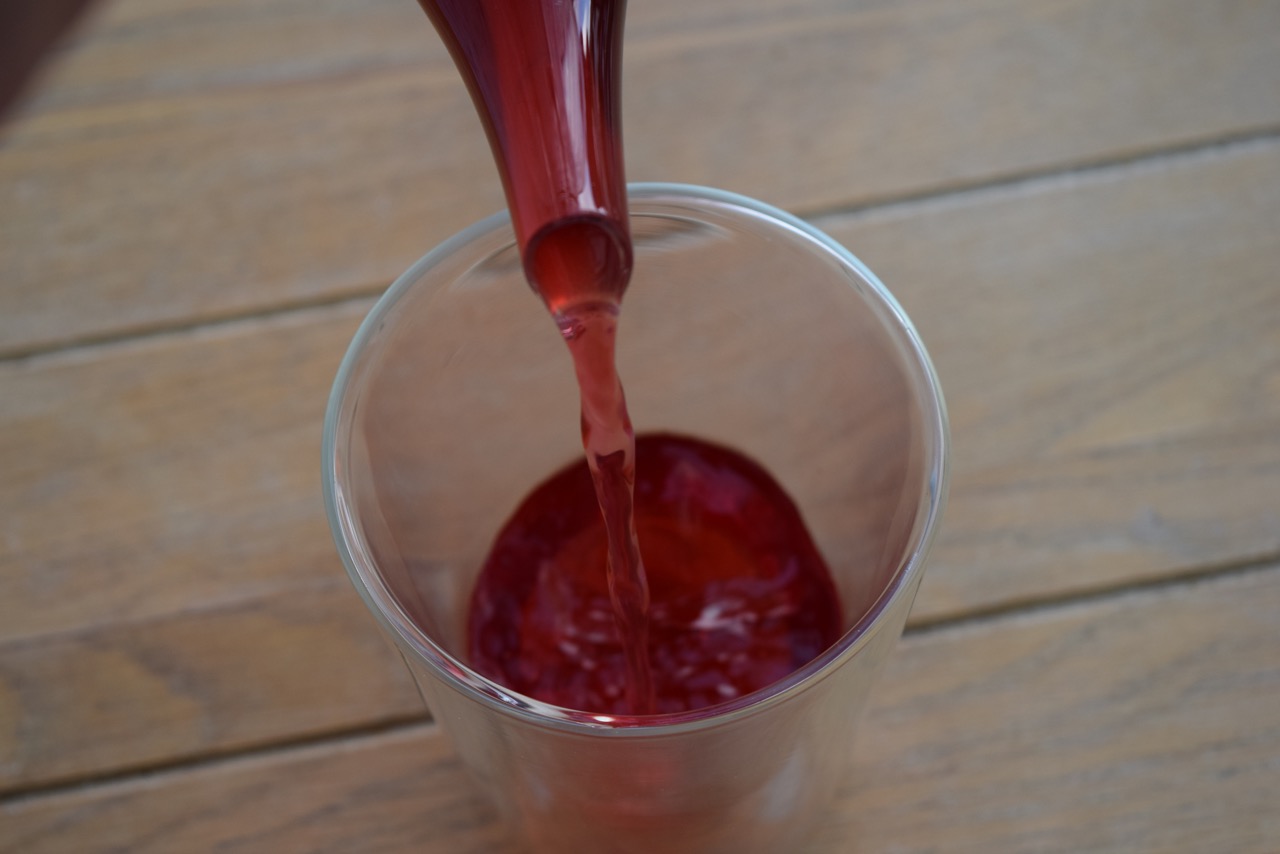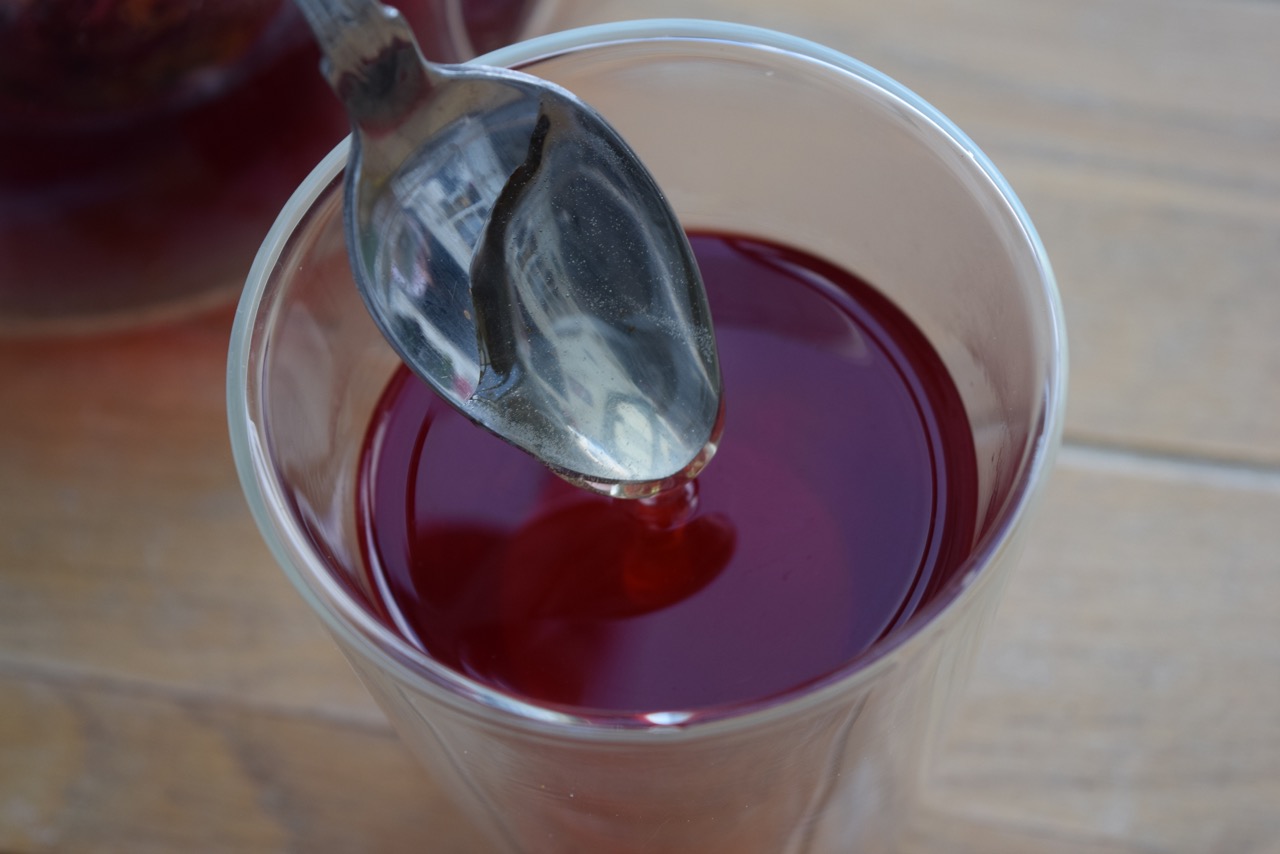 You can reheat this rejuvenating tea and serve it hot or, I went for over ice and it was really refreshing. Keep a jug of this in the fridge and enjoy whenever you and your face need a little lift.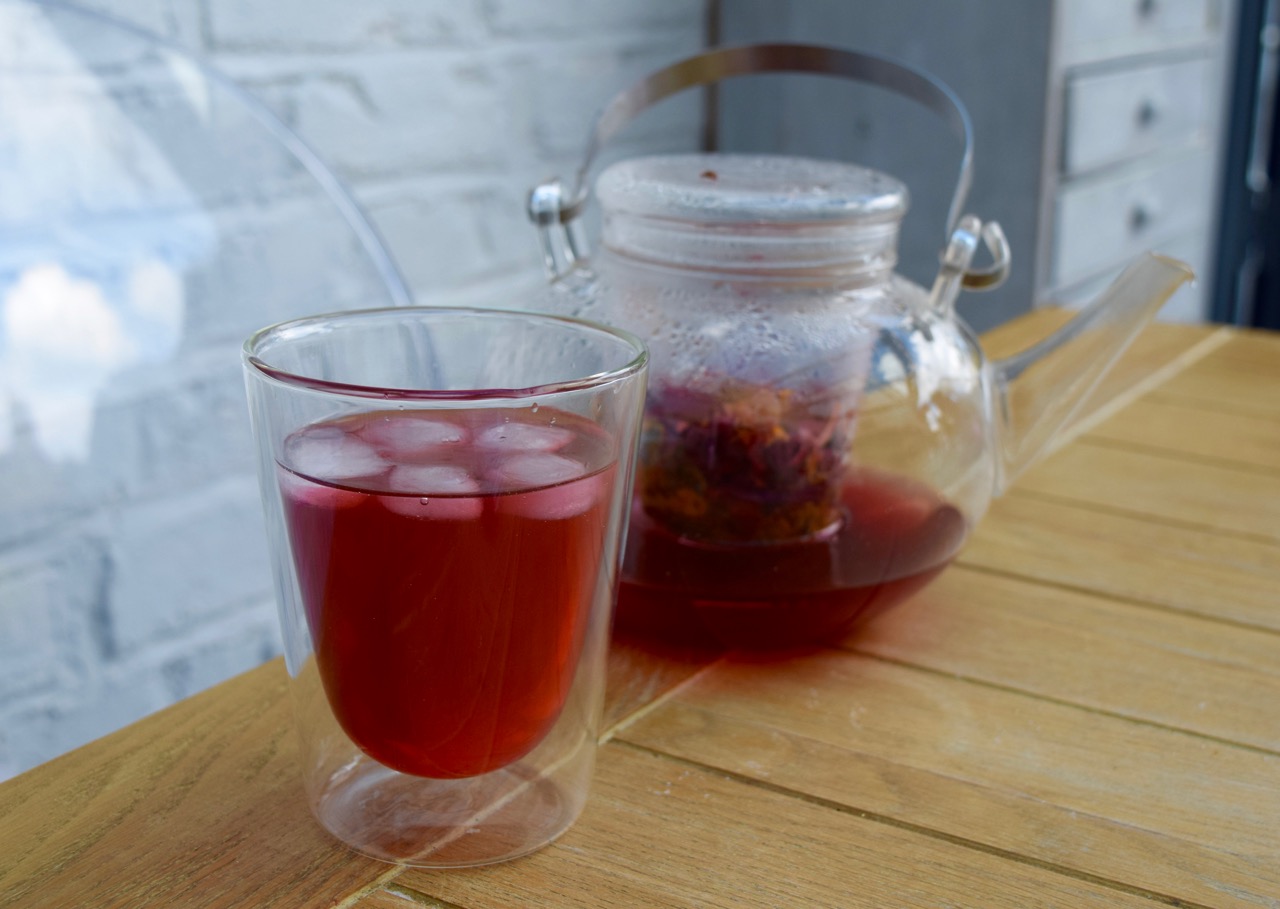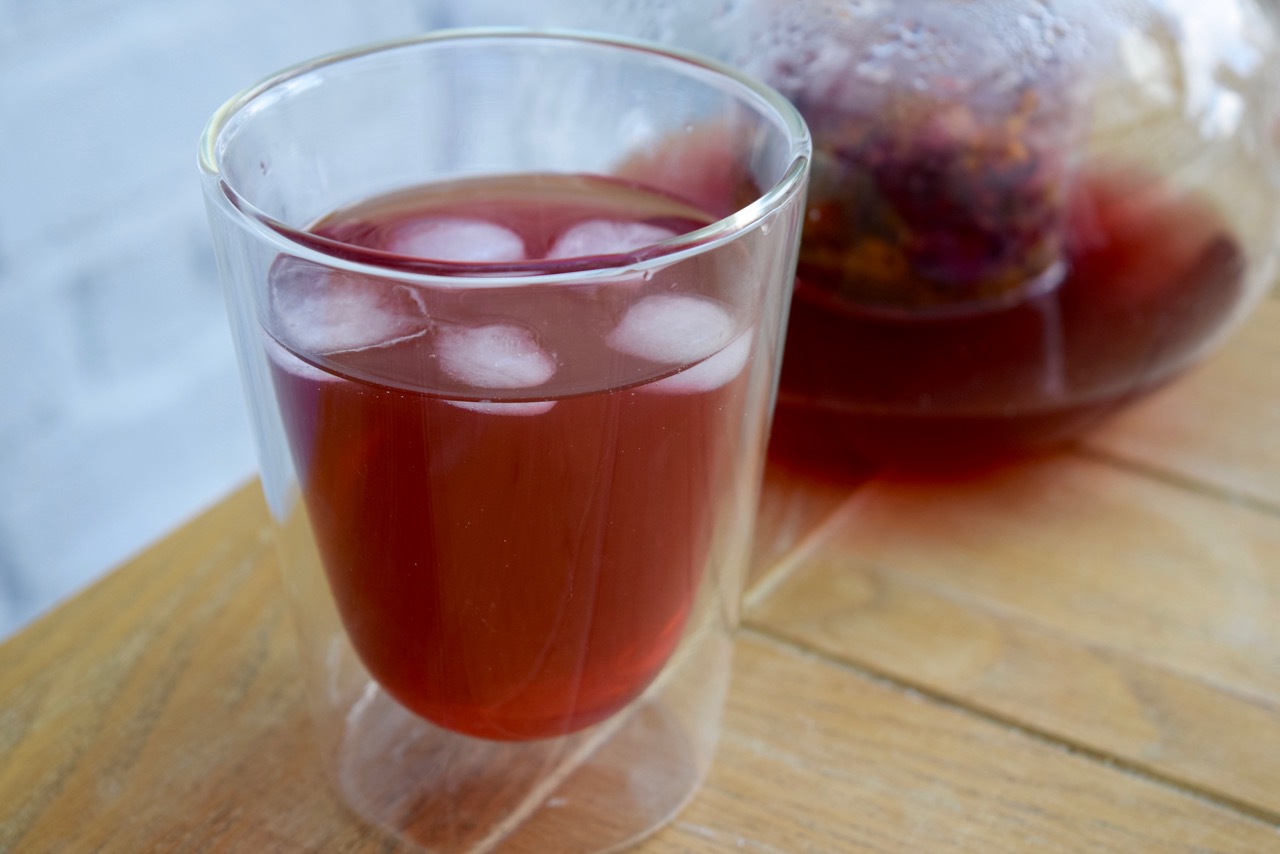 I am looking forward to trying more of Shiva Rose's innovative recipes. All being well, I will be looking and behaving like a much younger version of myself shortly. Brace yourself.
Lucy x
I was kindly sent a copy of Whole Beauty to review, however, all opinions and ramblings are, as always, my own.
Hibiscus and Calendula Tea Recipe
Makes 2 small cups you will need a tea pot or cup and tea strainer or sieve 
3 tablespoons dried Hibiscus flowers
3 tablespoons dried Calendula
500ml hot water
Honey to taste
Take a tea pot or cup and add the hibiscus and calendula flowers.  Pour over the just boiled water and leave to steep for an hour. While still warm sweeten with honey.
Strain through a tea strainer or coffee filter and serve, hot, warm or over ice. Feel the rejuvenating goodness.
SaveSave
SaveSave
SaveSave
SaveSave
SaveSave