Tahini Sesame Cookies Recipe
Once again, as I sit here with my jeans feeling really rather snug, I search for what I should be eating over the coming week. I have an awful penchant for sweet things at the moment having not denied myself a single mouthful of anything over the festivities. I have completely lost control of my eating habits again and, having just booked our summer holiday, which will involve removing my clothes in some capacity, now is the time to reign it in. I like to plan ahead with my week in order to remove the chance I'll accidentally eat a bar of Dairy Milk. These Tahini Sesame Cookies, with their brilliant gluten and refined sugar free nature, are going to keep my hands away from the chocs over the coming weeks.
If you're anything like me, a mid afternoon slump is a very real thing. Once I've had my lunch at work it's all about the need for something sweet to get me through the rest of the working day. These Tahini Sesame Cookies are a wonderful find. They're sweet, but not overly so, being only sweetened by a small amount of runny honey. They're gluten free containing only almond flour which makes them lower in carbs than traditional biccies. And they're bloody delicious. The tahini, along with the sesame seed coating gives them a brilliant nutty flavour with a soft, almost macaroon like texture. I can vouch for the fact they are quite addictive having eaten 4 by way of quality control before they had even cooled on the tray. It is with huge thanks to Food and Wine for the inspiration for these.
A little goes a long way with me. If I have healthy-ish treats within my reach then I won't feel remotely interested in those left over Christmas chocolates sitting in a big bowl just out of eyeshot. All I have to do now is find the will power to not eat the entire batch of Tahini Sesame Cookies all by myself.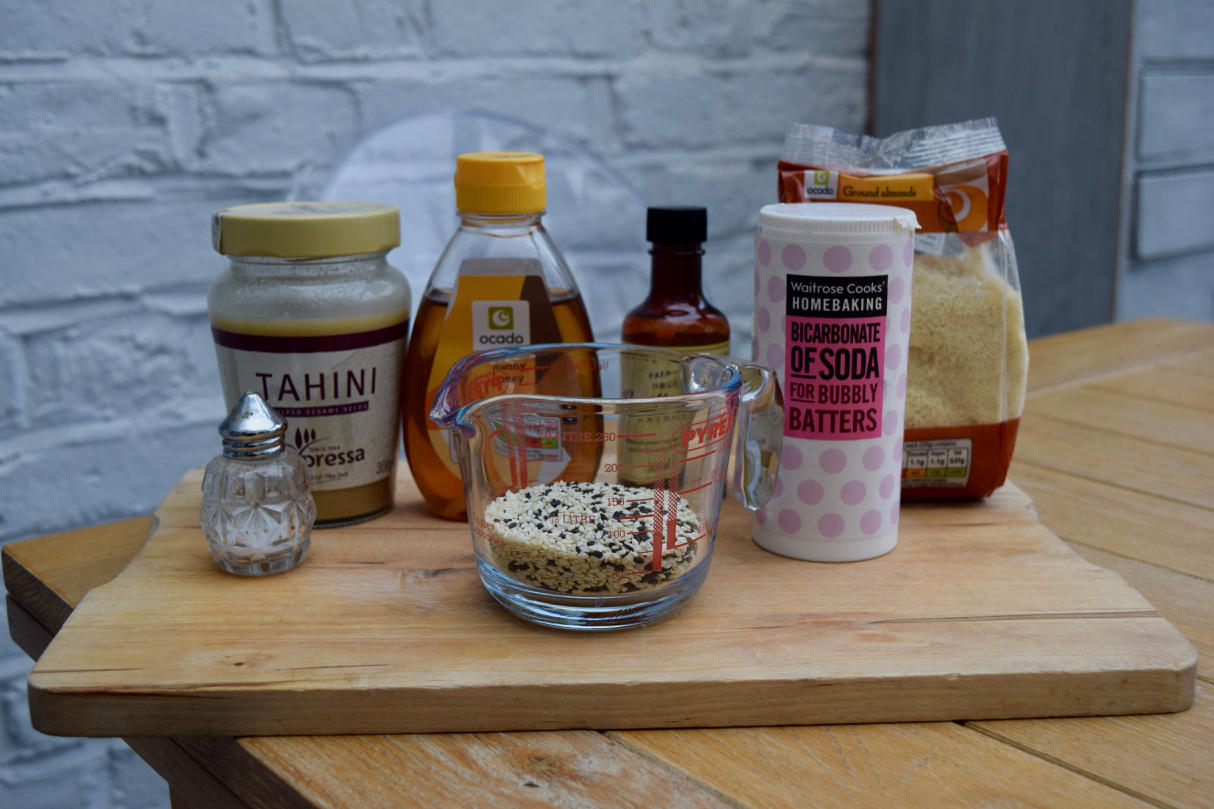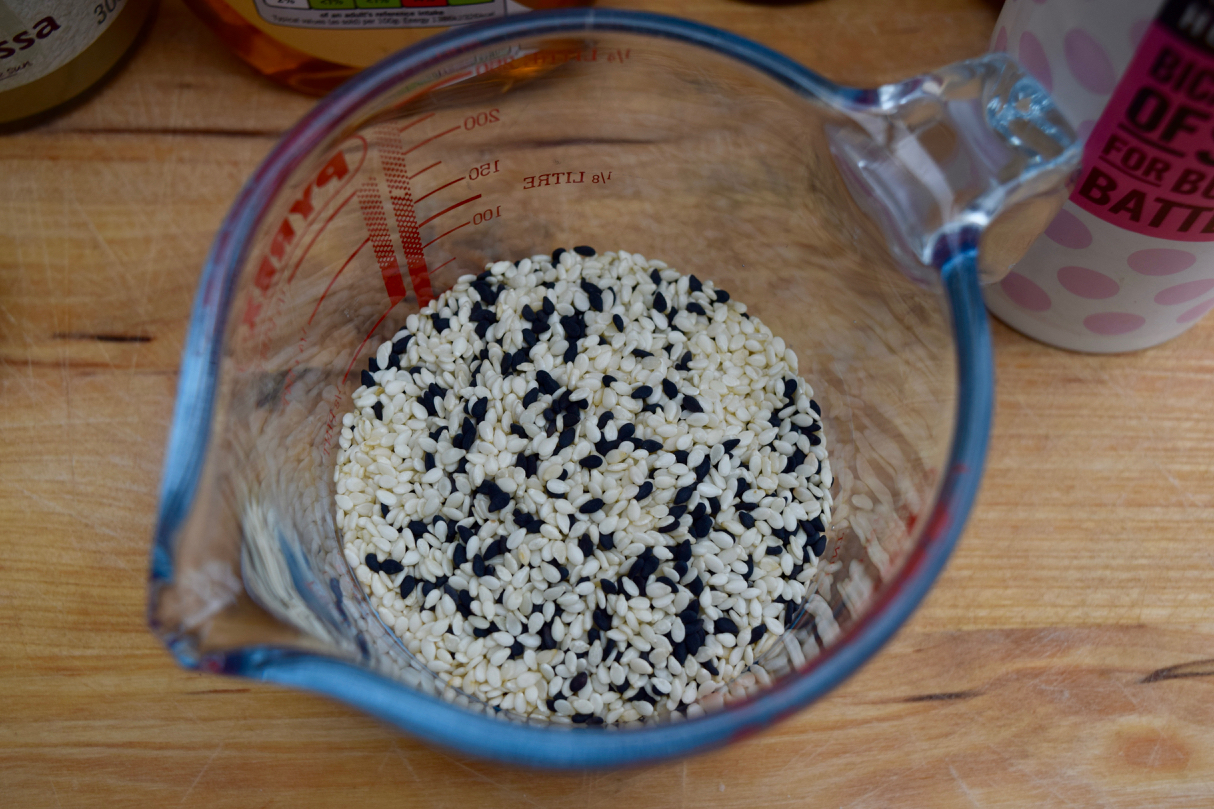 These sesame seeds are really the stars of the show in the cookies. Oh and the tahini which is, if you didn't know, a sort of sesame peanut butter. Gluten free and refined sugar free is not my usual style, but these are so moreish, thank God they're half good for you as I have eaten ALOT of these.
Make a start by lining your baking sheets and pre heating your oven to 160 degrees fan assisted. Next if you're using black and white seeds, mix them, then place them on a plate for later. Or just use standard sesame seeds, they'll still be lovely.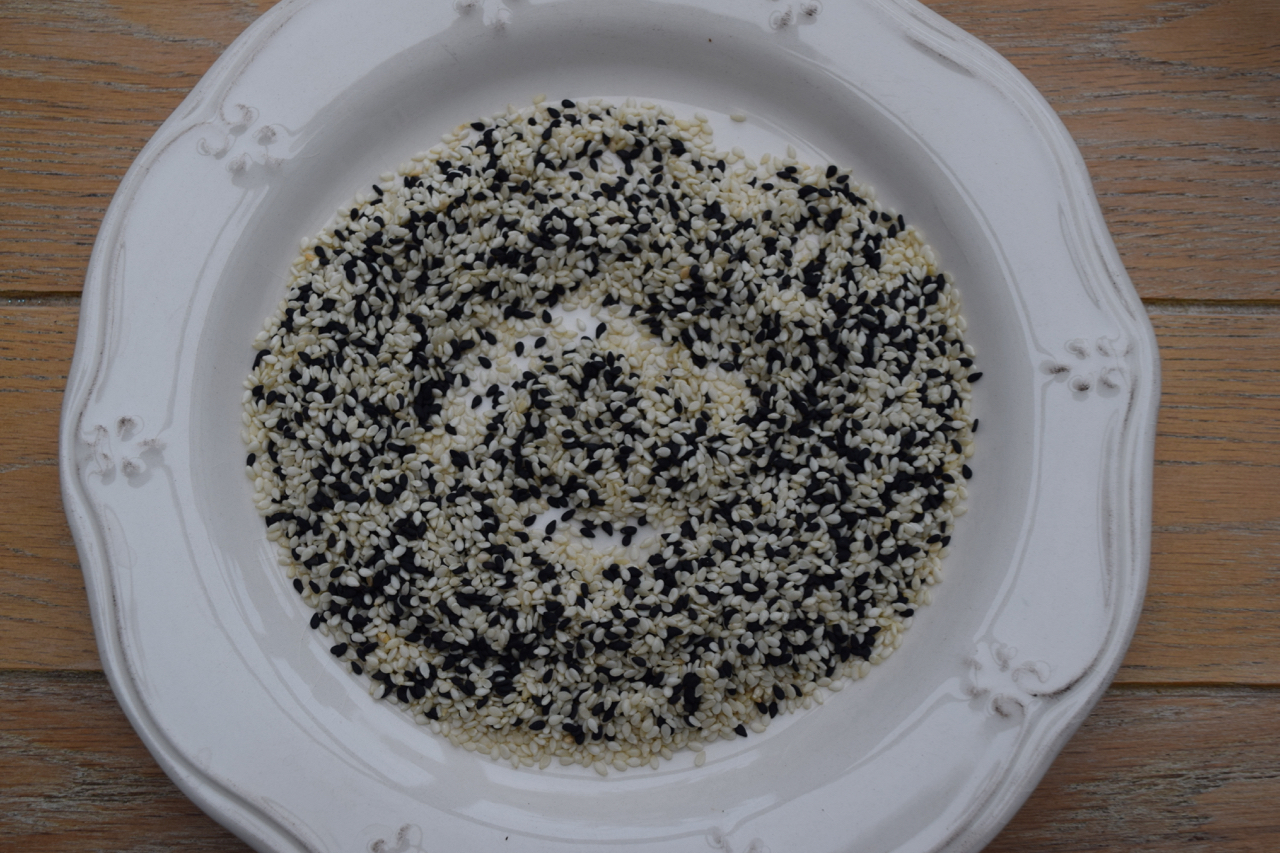 Now, in a small bowl mix the ground almonds, bicarb and salt, giving them a little whisk together.
Pop this to one side for a mo while you take a large bowl and beat together the runny honey, tahini and vanilla until you have a reasonably smooth paste.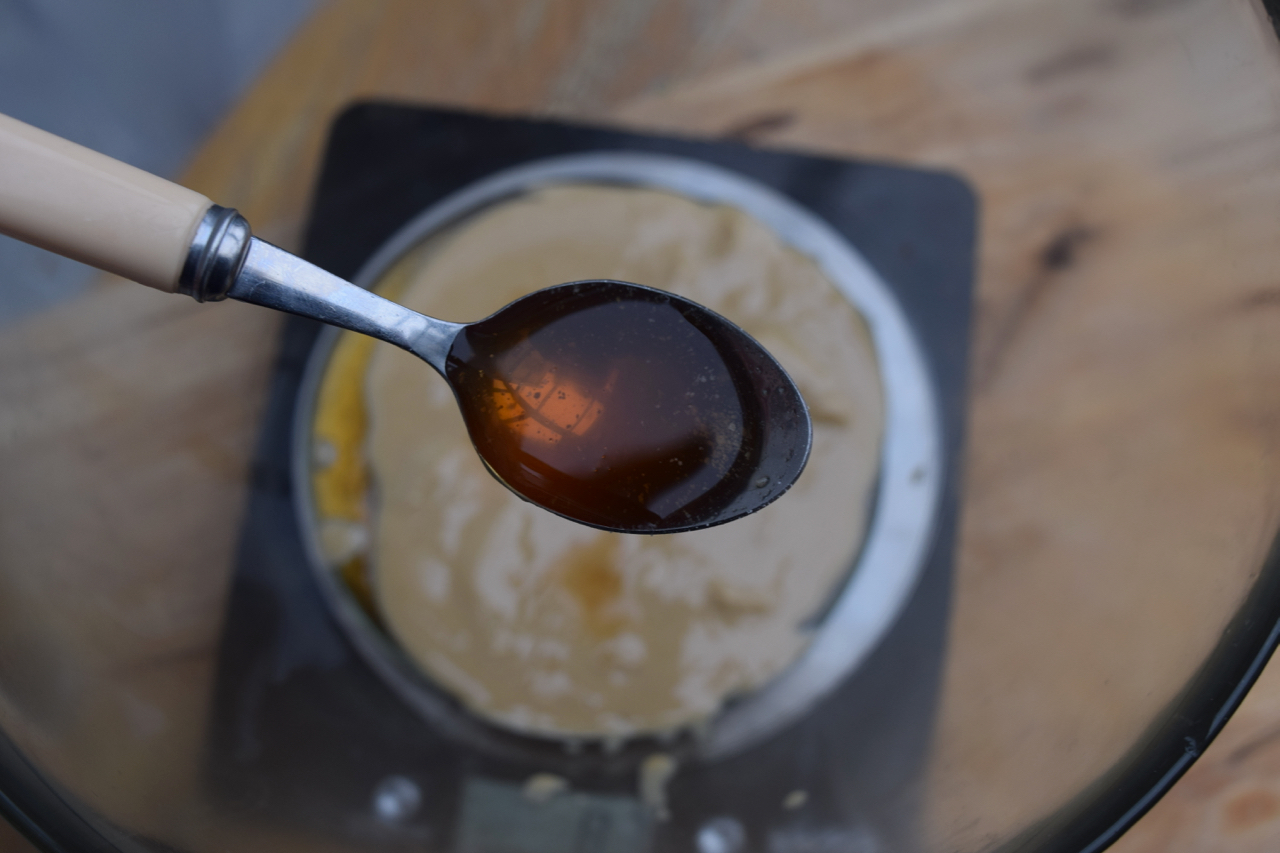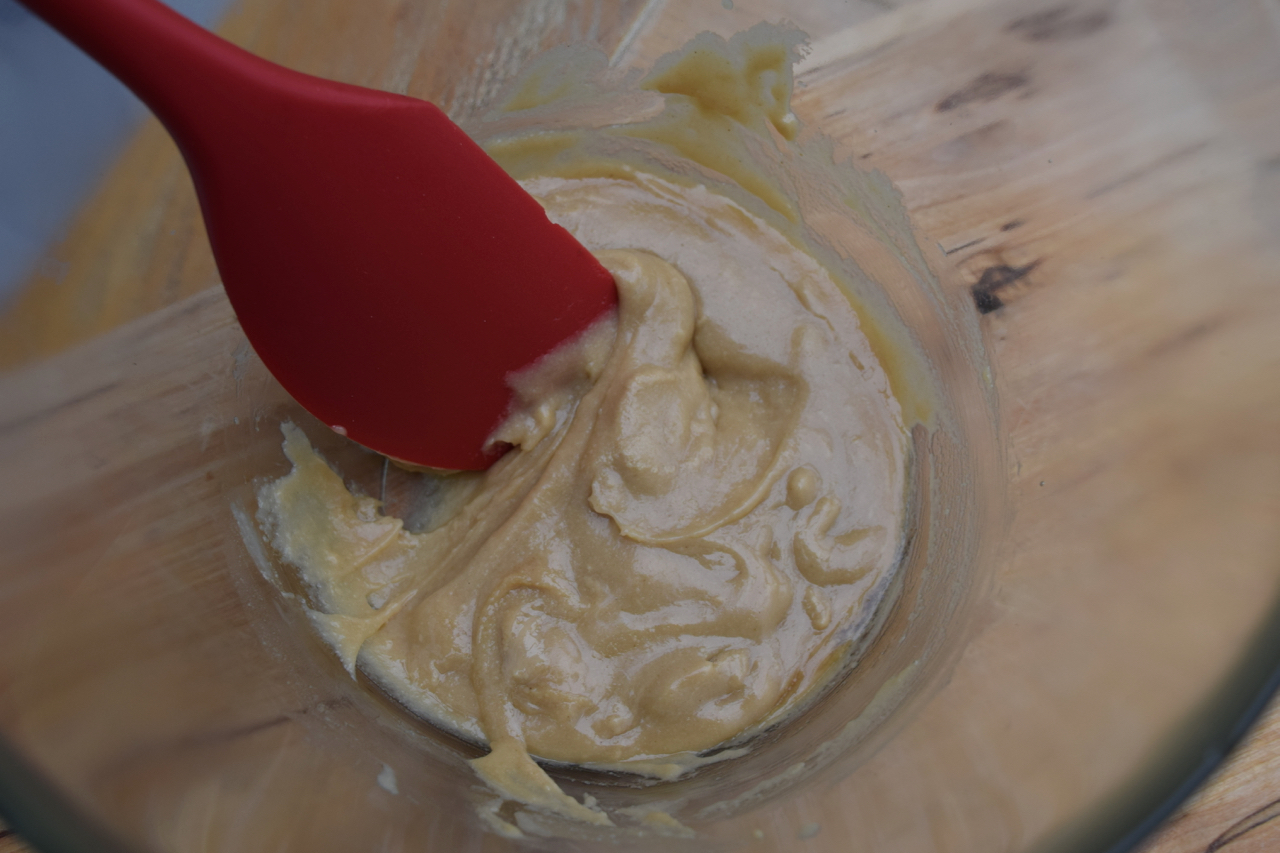 On a side note, my tahini had separated quite badly so it took a bloody good bit of effort to amalgamate the oil and sesame layer again.
Now, mix the ground almond mixture into the honey tahini mixture until you have a soft dough.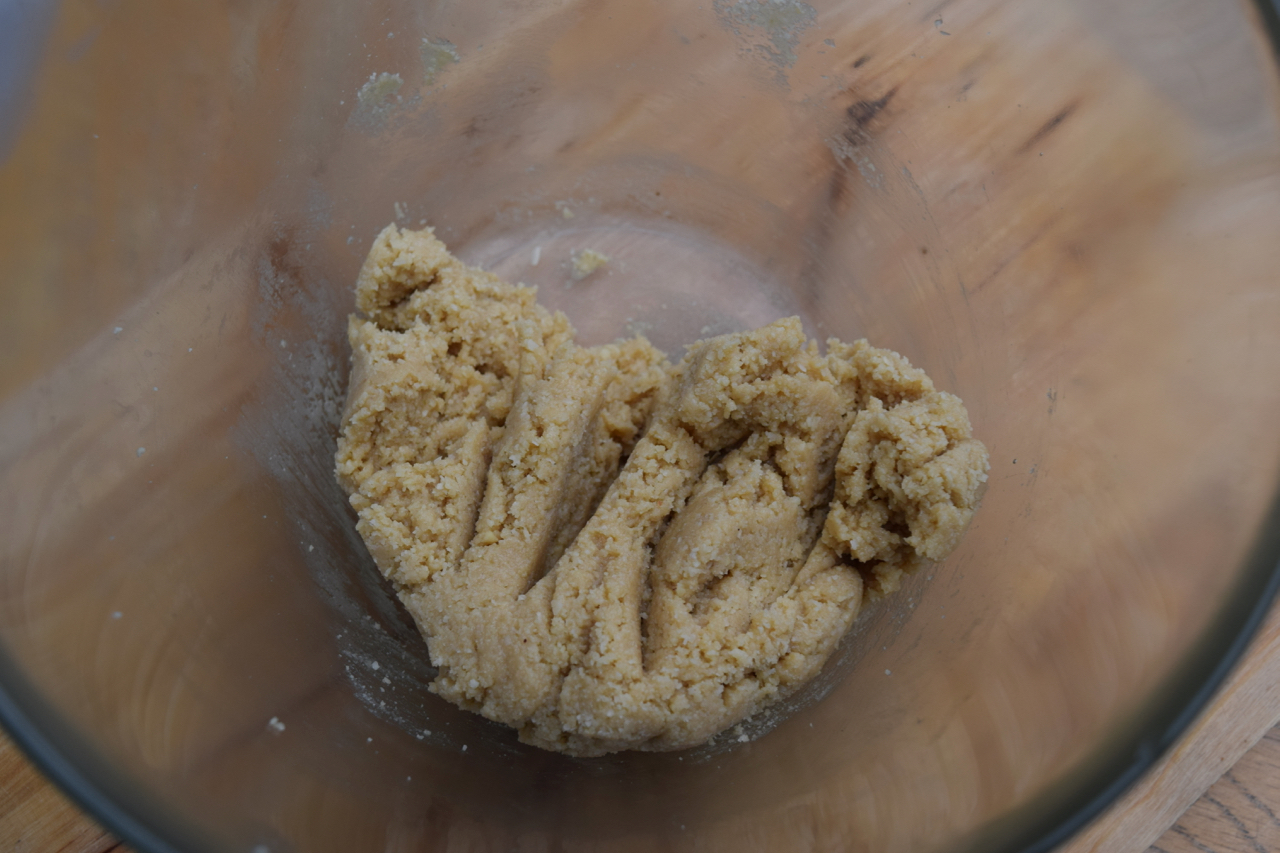 Take a scant teaspoon of the mixture and roll into balls with your hands. Roll each ball in your sesame seeds then place onto a lined baking sheet.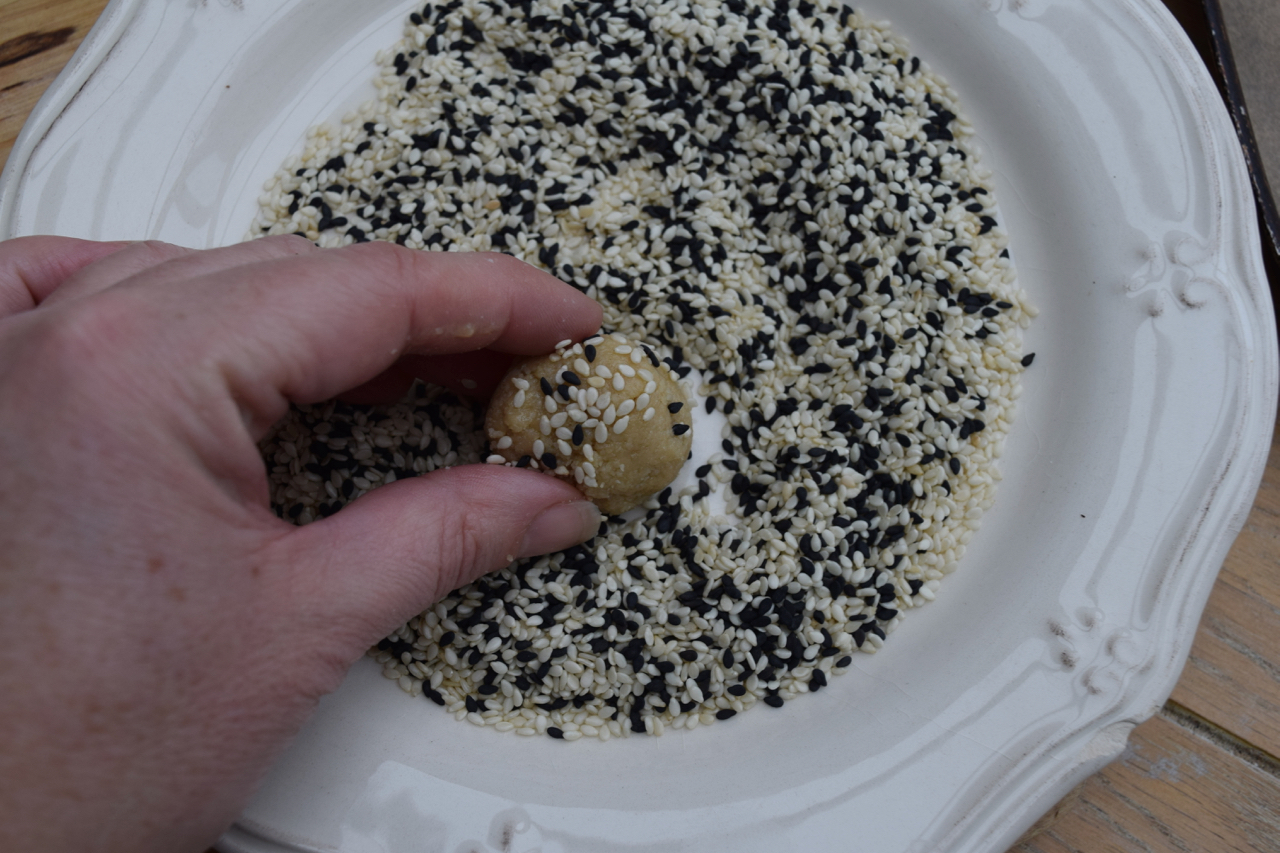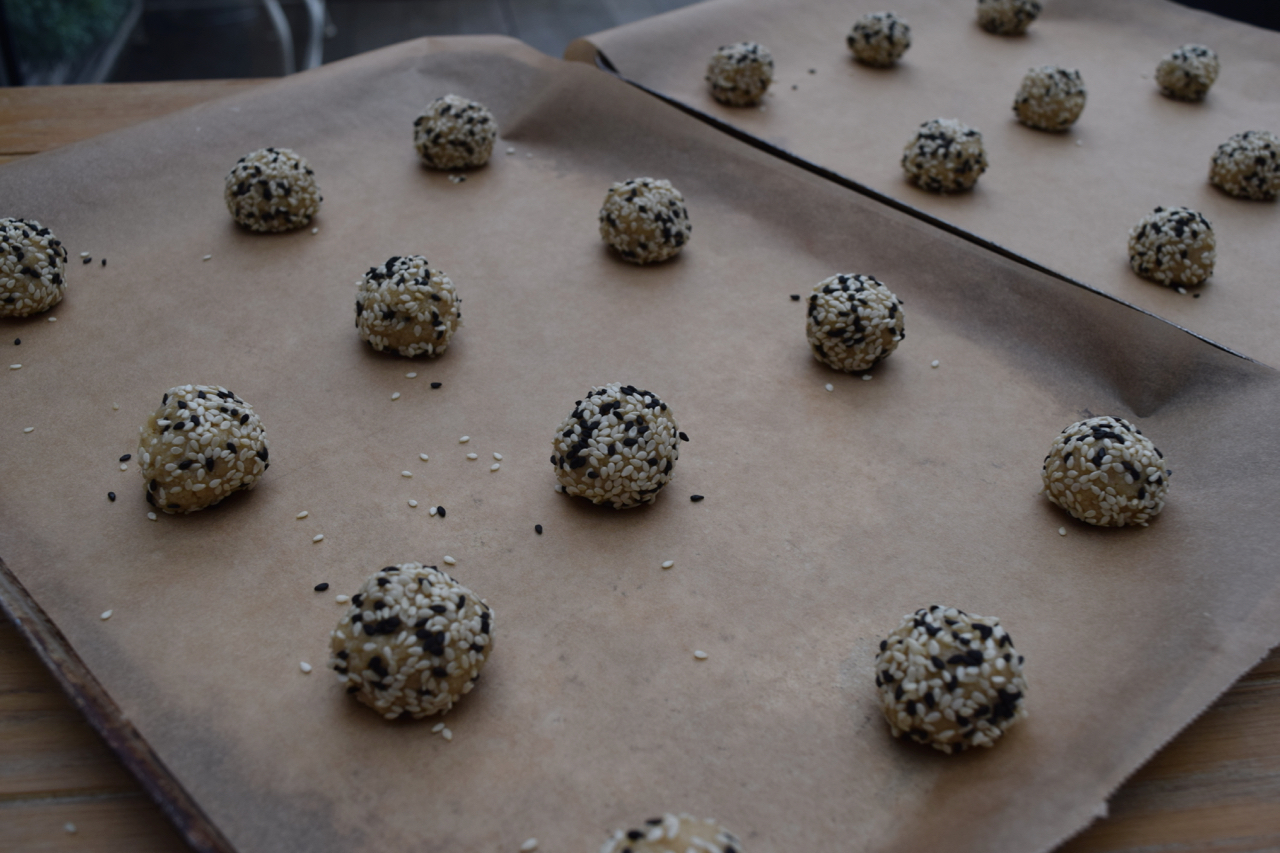 Continue until you have around 22 to 24 cookies. Then, using a flat bottomed measuring cup or a glass, flatten the cookies until they are the thickness of a pound coin.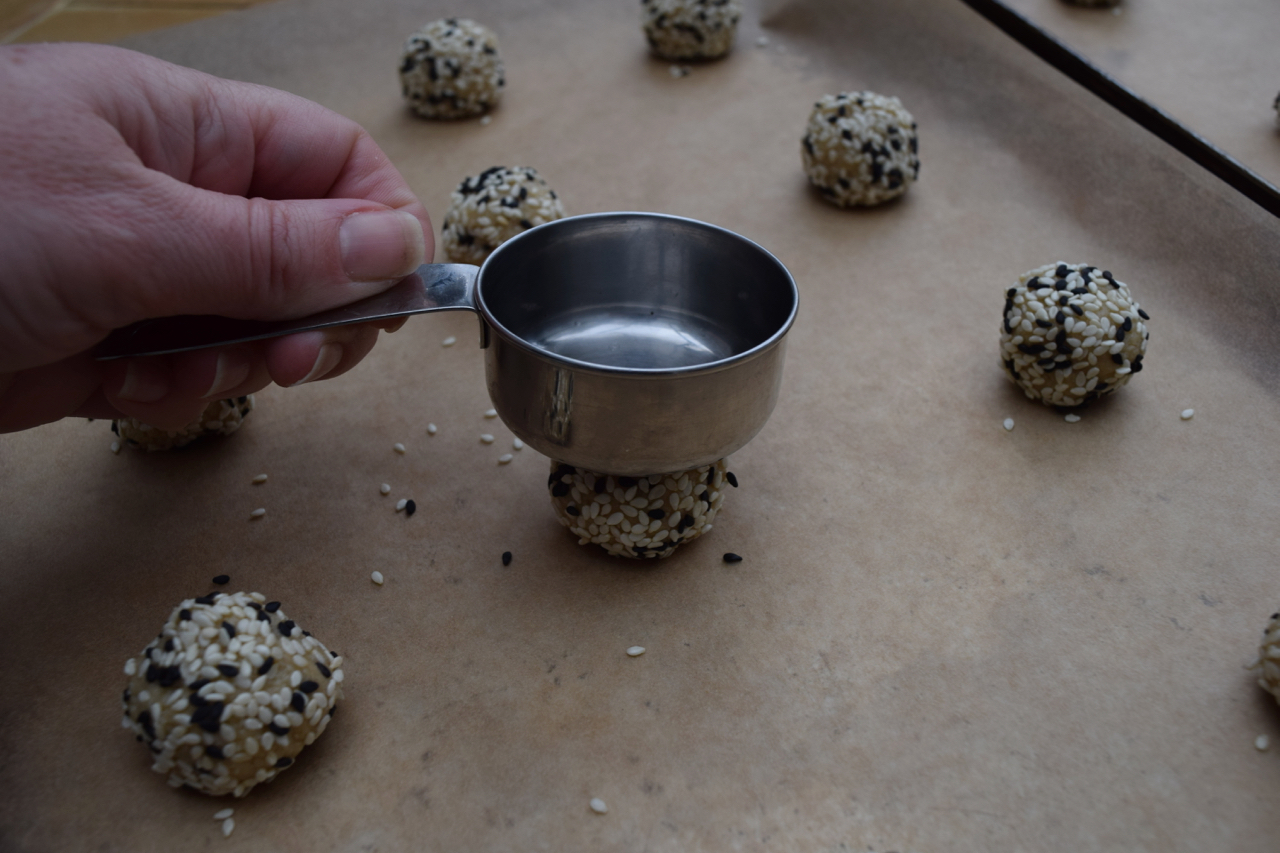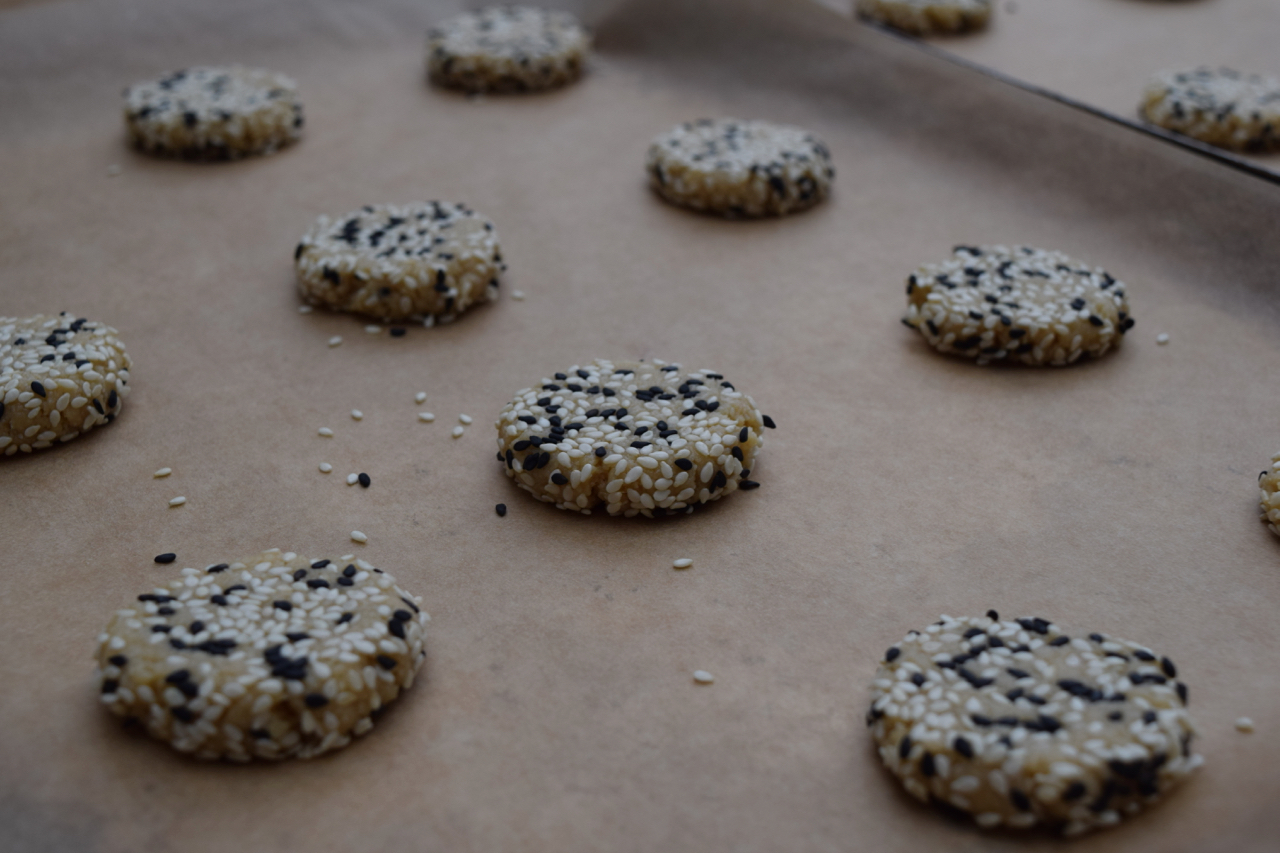 Place the trays into your pre heated oven for a scant 8-ish minutes. Your cookies will be ready when they are just turning golden and firm to the touch.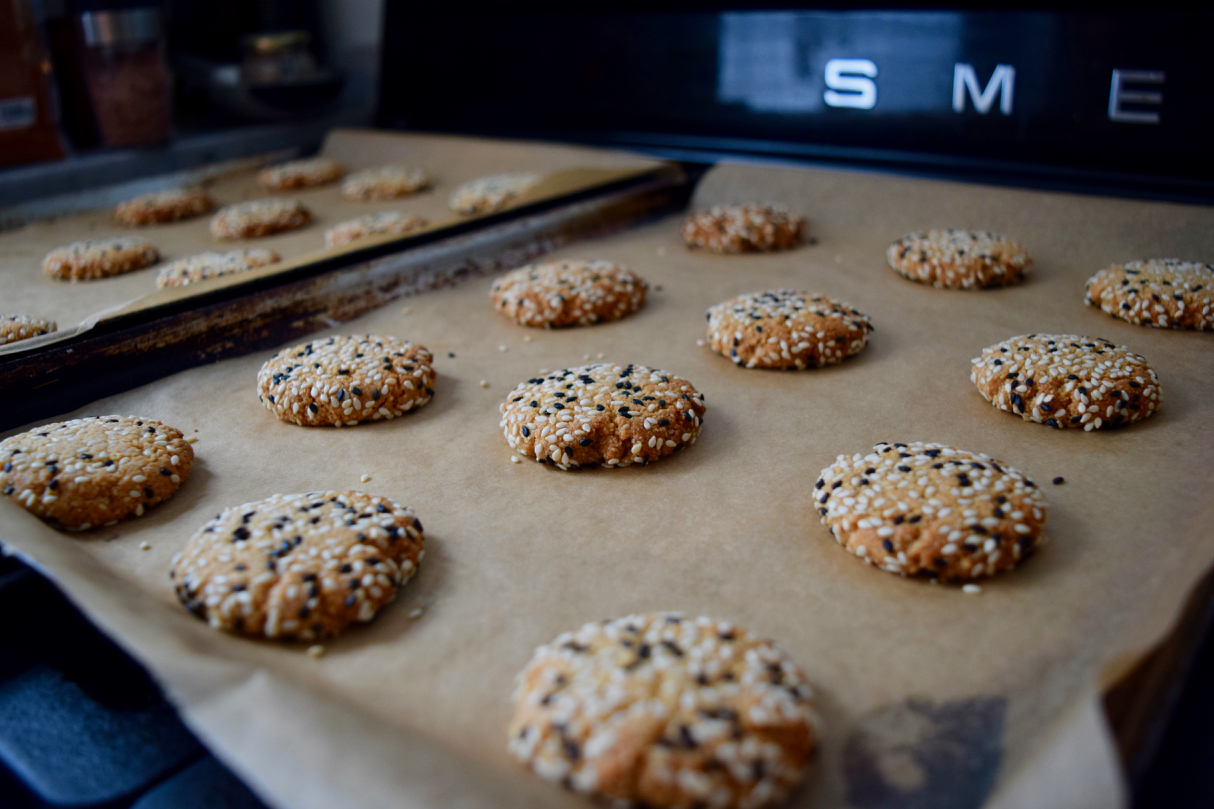 Leave them to cool for as long as you can bear, so they firm up a little, before devouring. They are soft but with a crisp seedy bite and subtly sweet. Beautiful.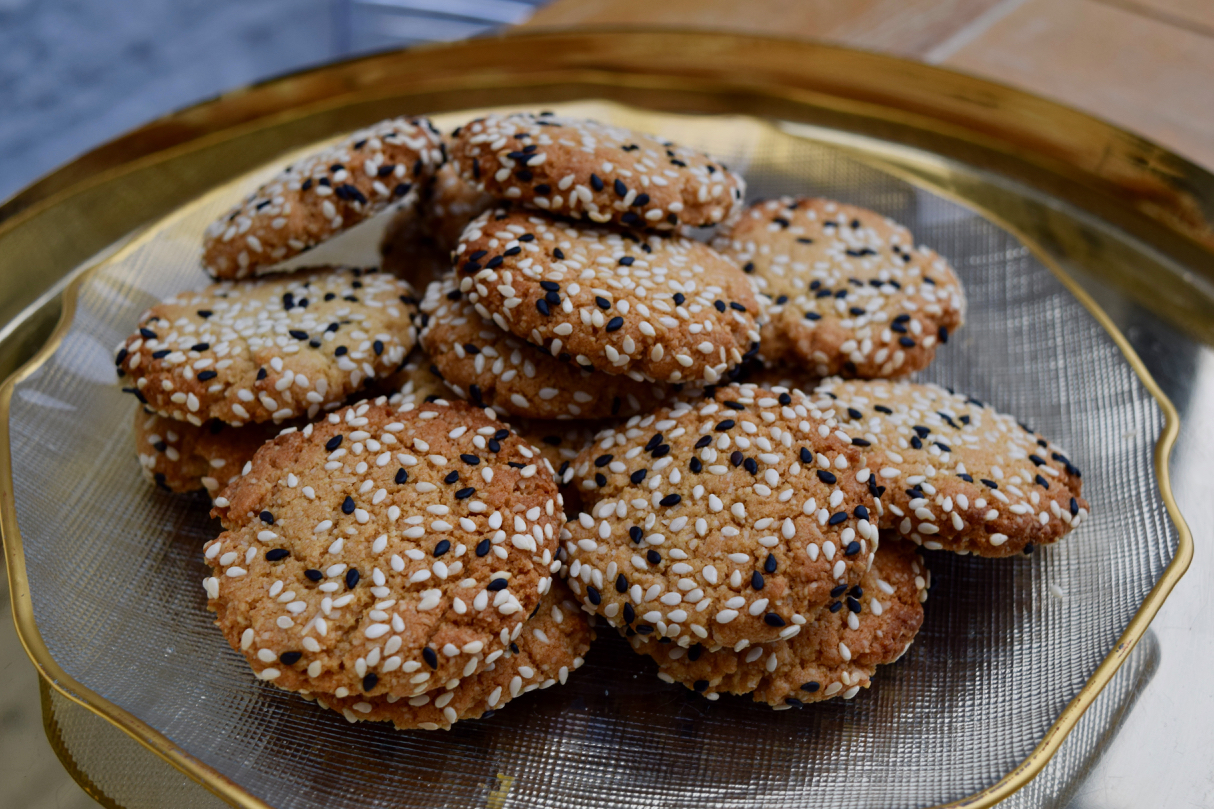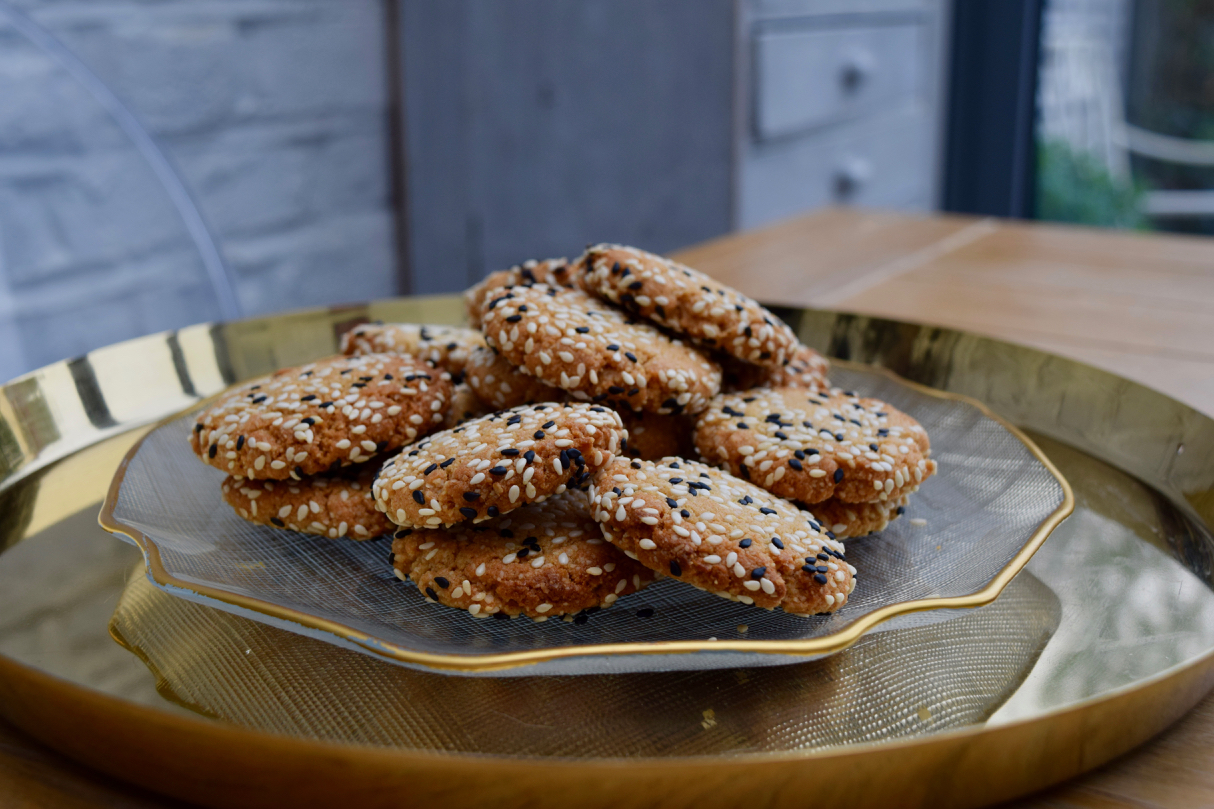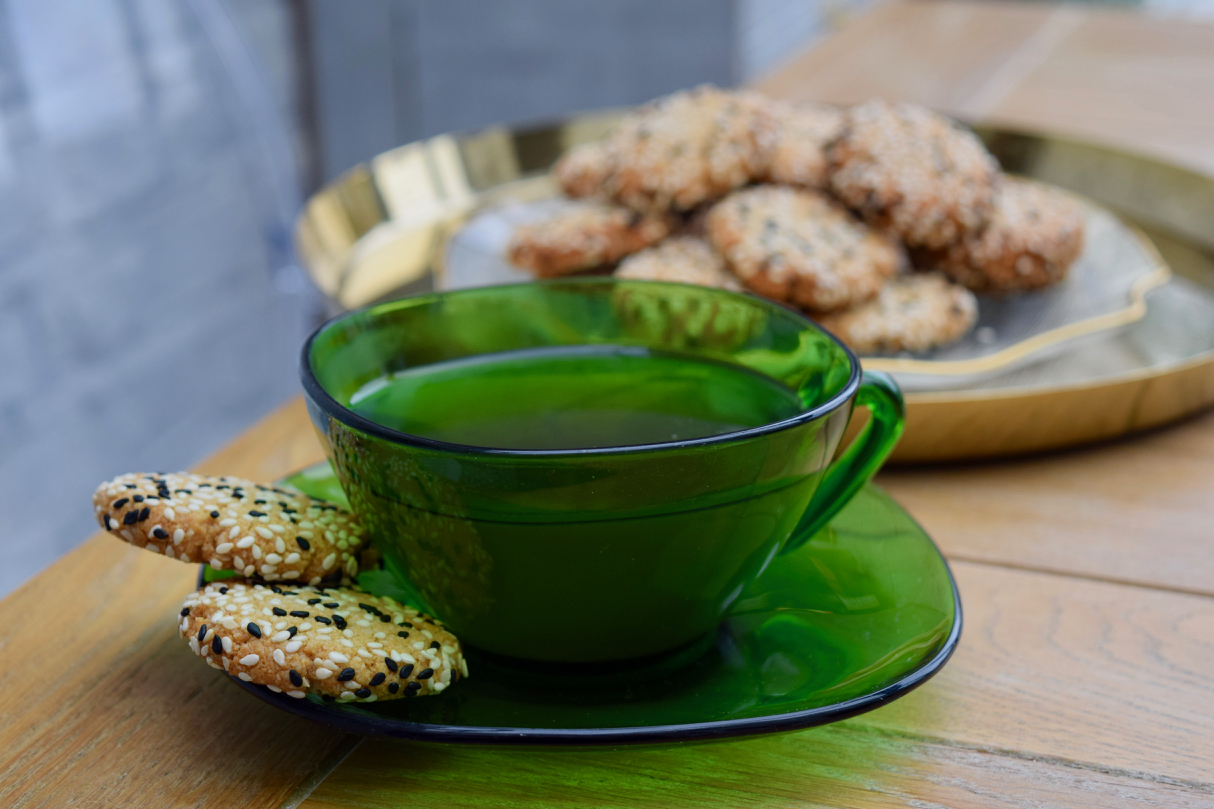 These are versatile little beauties. Great with a cup of tea, serve with a big bowl of chocolate mousse or sit them on your cheese board. Or in true Lucy Loves style, eat at least 4 while they're still far too hot, straight from the baking tray.
Lucy x
Tahini Sesame Cookies Recipe
Makes around 22 to 24 small biscuits
You will just need bowls for this recipe
50g sesame seeds, I had a mixture of black and white
180g ground almonds
1/2 teaspoon bicarbonate of soda
1/4 teaspoon salt
80ml runny honey
80ml tahini, make sure you give it a good stir first
1 teaspoon vanilla
Pre heat your oven to 160 degrees fan assisted and line two large baking sheets with greaseproof paper.
Place the sesame seeds on a plate and pop to one side.
In a small bowl measure in the tahini then stir in the honey until smooth. In another bowl stir together the ground almonds, bicarb and salt.
Tip the almond mix into the tahini honey mix and stir to combine into a soft dough. Take teaspoons of mixture and roll into a ball in your hands. Roll each ball in the sesame seeds and place onto your lined baking trays. Take a flat bottomed measuring cup or glass and press down onto the cookies until flattened to a thickness of a pound coin.
Bake the cookies for a scant 8 minutes or until just golden and smelling divine. Leave to cool on the tray before storing in an airtight tin for 2 to 3 days.