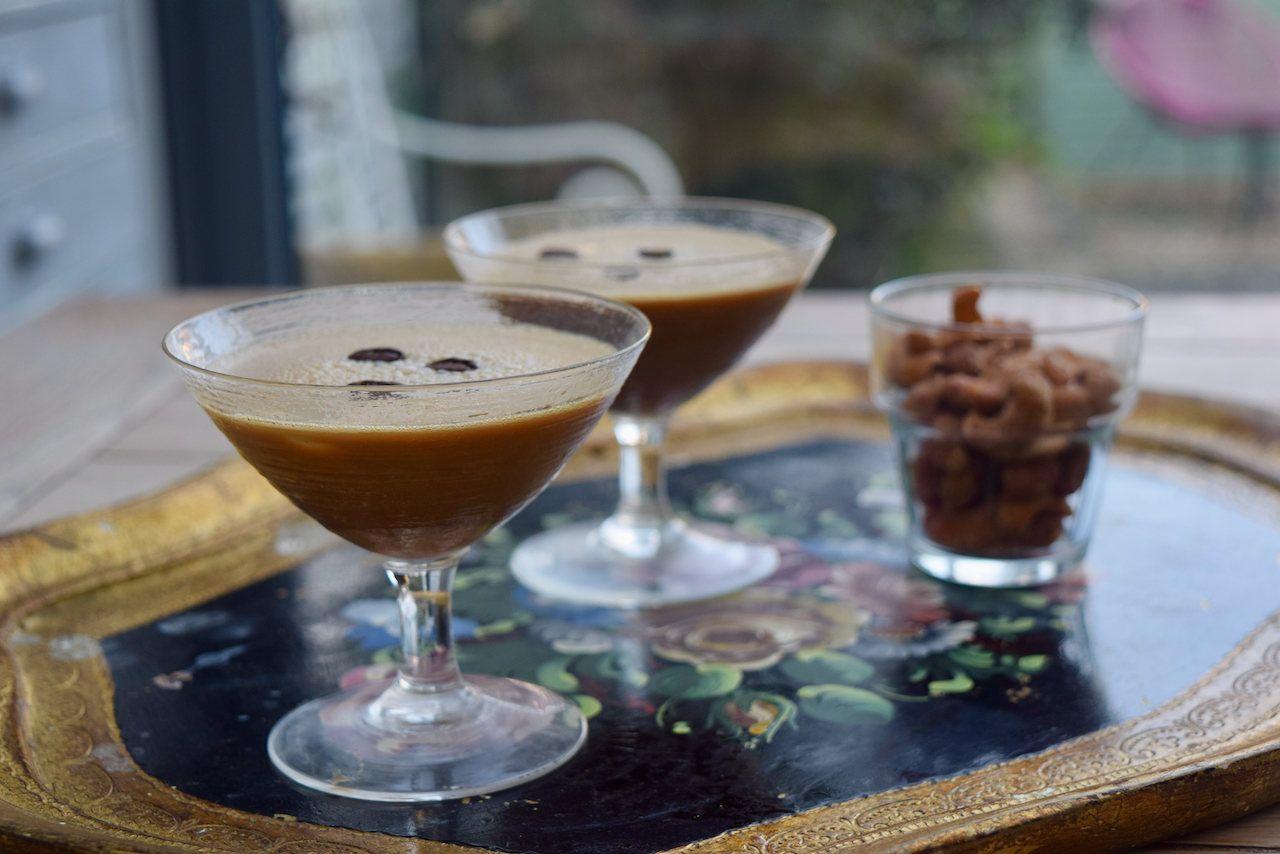 Salted Caramel Espresso Martini recipe
Love is in the air, if you're a fan of Valentine's Day. Personally, I can take or leave the enforced romance; I like to show love everytime I cook dinner or pour a drink. The way to show Clyde that, even after 36 years, I still love him is with a Salted Caramel Espresso Martini.
Over the years, I've got him to drink more grown up cocktails; begone the creamy drinks of old, he now enjoys an Old Fashioned with the rest of us. This Salted Caramel Espresso Martini ticks all his cocktails boxes; it's ballsy with a good shot of strong coffee, plenty of vodka and coffee liqueur. But then it's got a dollop of creamy sweetness from the caramel and just a hint of salt. All the food groups are covered here and this cocktail of love is his/our new favourite drink.
This recipe makes two. One for you and one for a loved one. Or, two for you, self love it good too.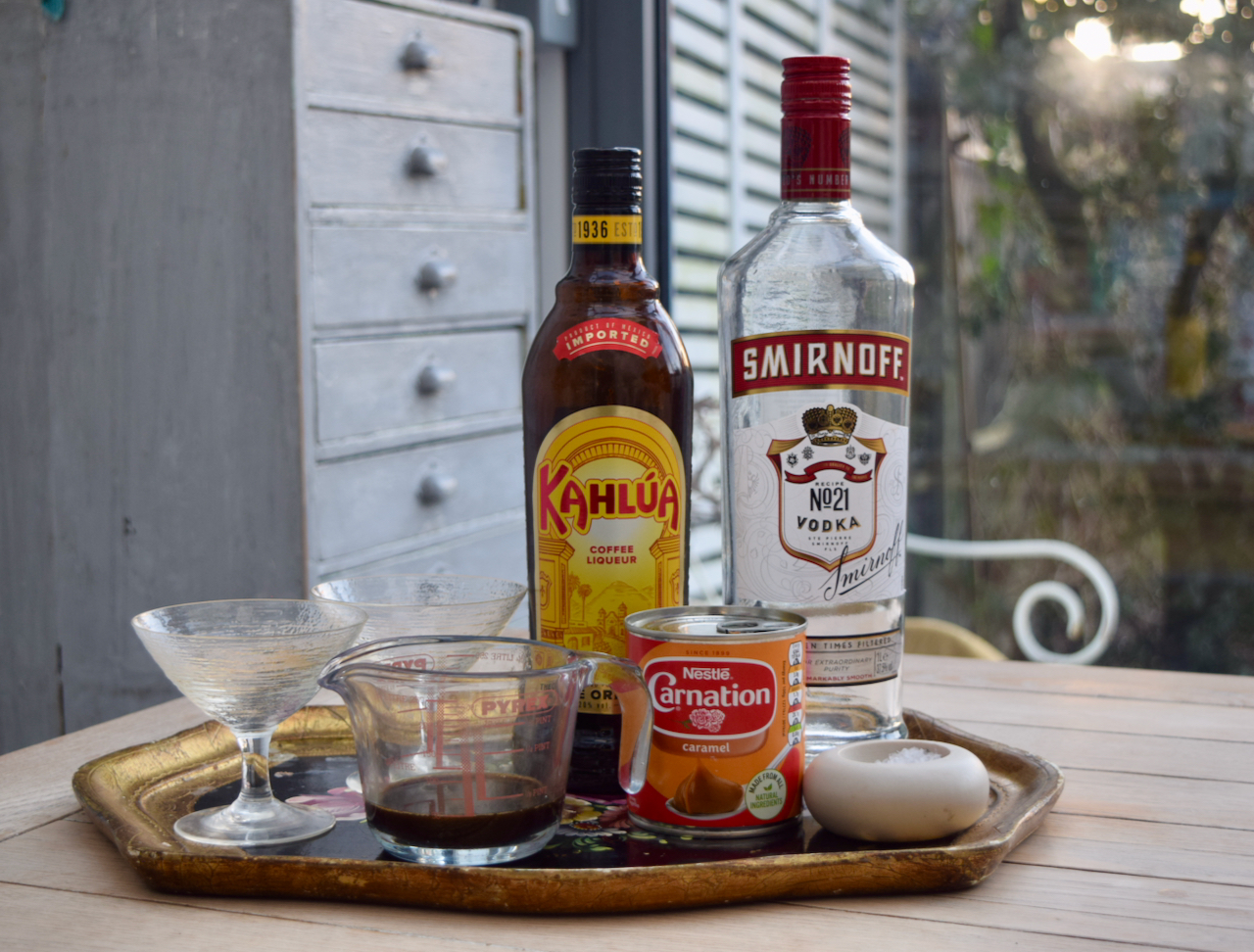 Luckily the boys left me just enough vodka for this brilliant cocktail, after their Christmas drinks cabinet raids. We always have plenty of Kahlua, or Tia Maria, it's a cocktail staple and likewise, there's never not a tin of Carnation Caramel in my kitchen, so this really is a storecupboard cocktail of sorts.
Make a start with a cocktail shaker and a generous tablespoon of your chosen caramel. Add the strong coffee, mine left over from a jug made that morning, and a tiny pinch of sea salt. Stir to mix well.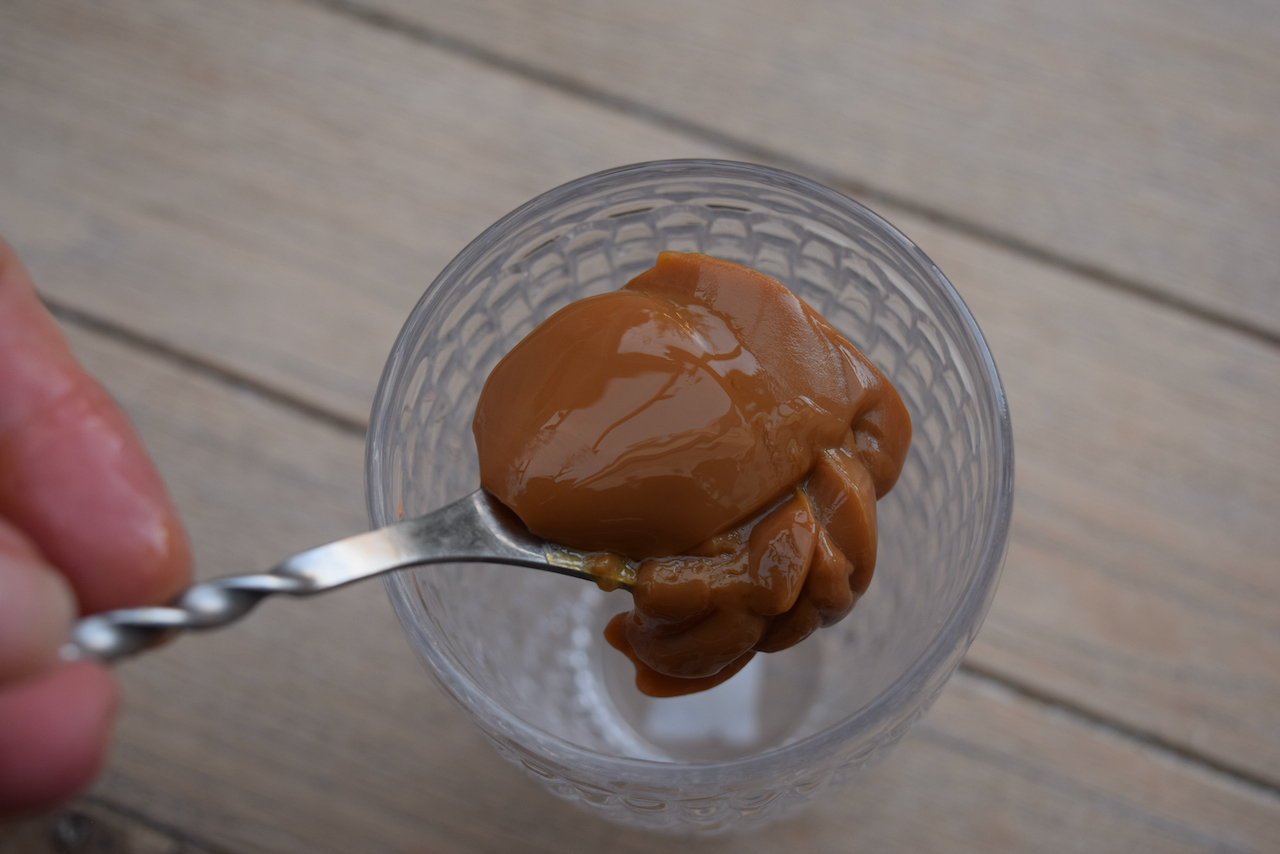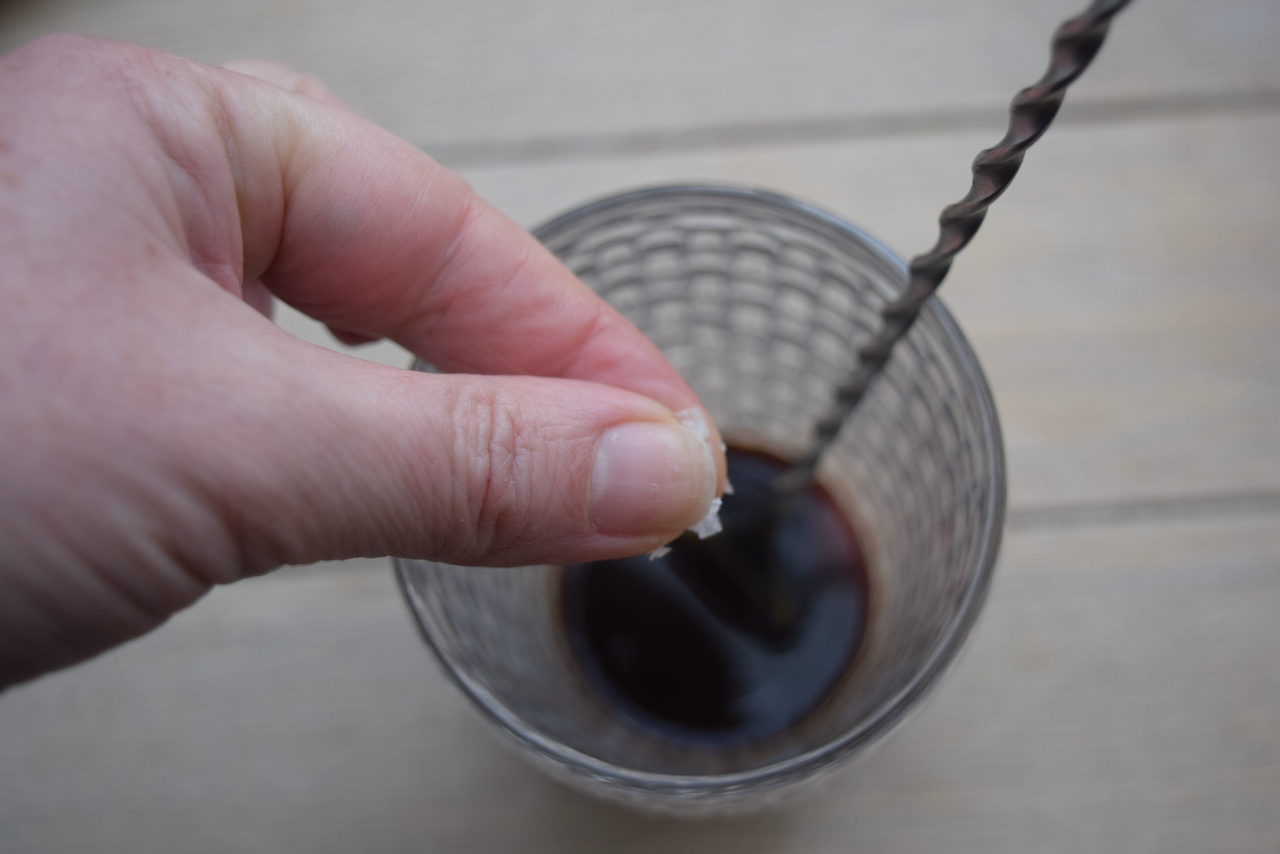 Once mixed, pour over the coffee liqueur of choice followed by the vodka.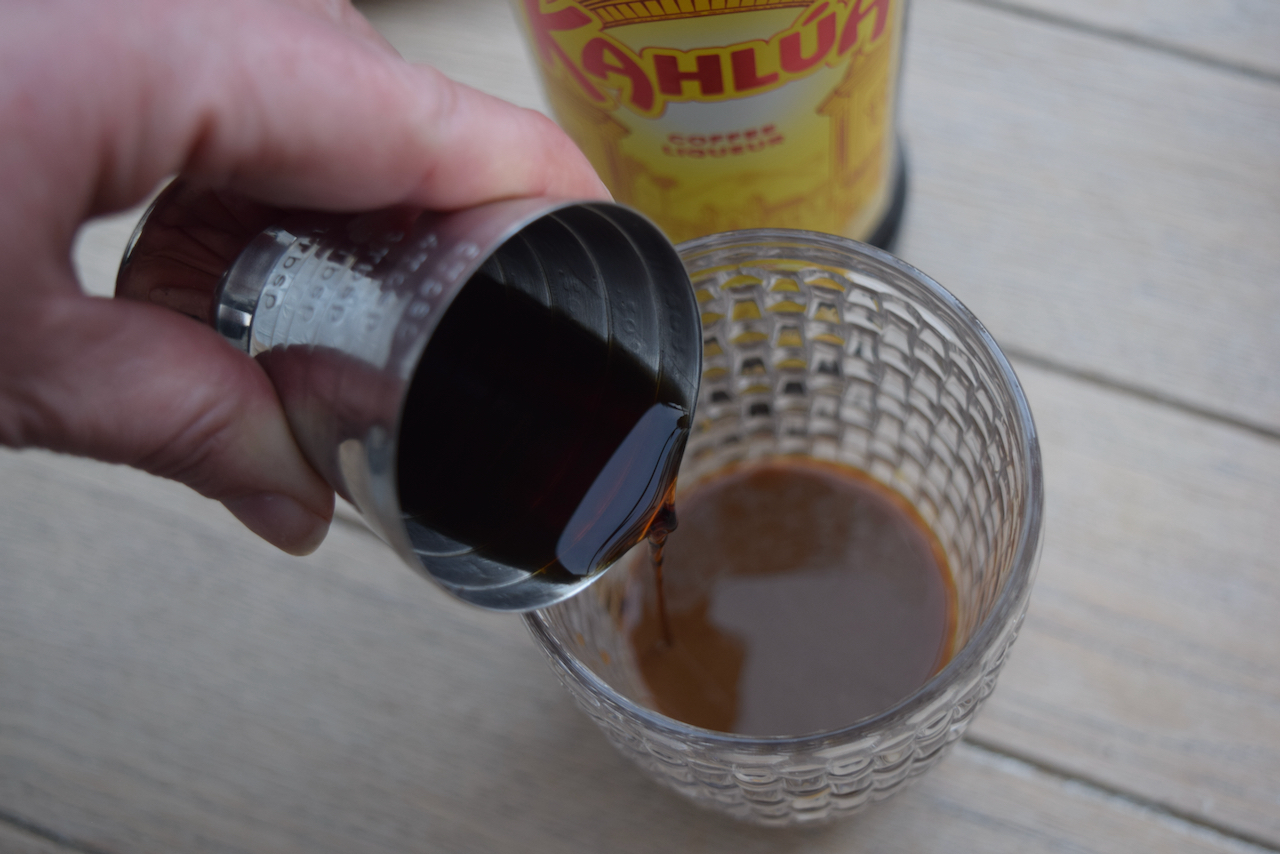 Drop in a handful of ice then shake until chilled and frothy.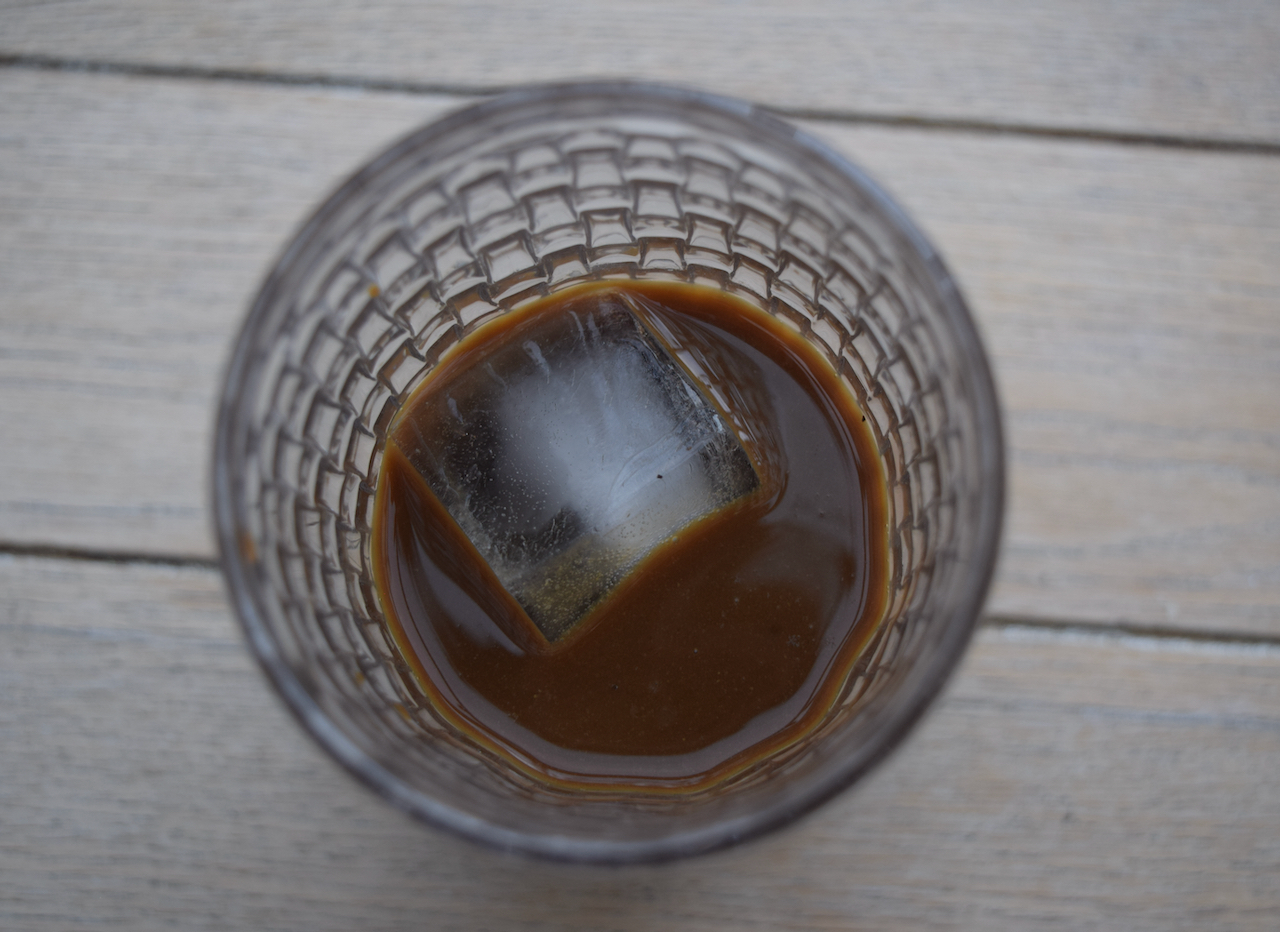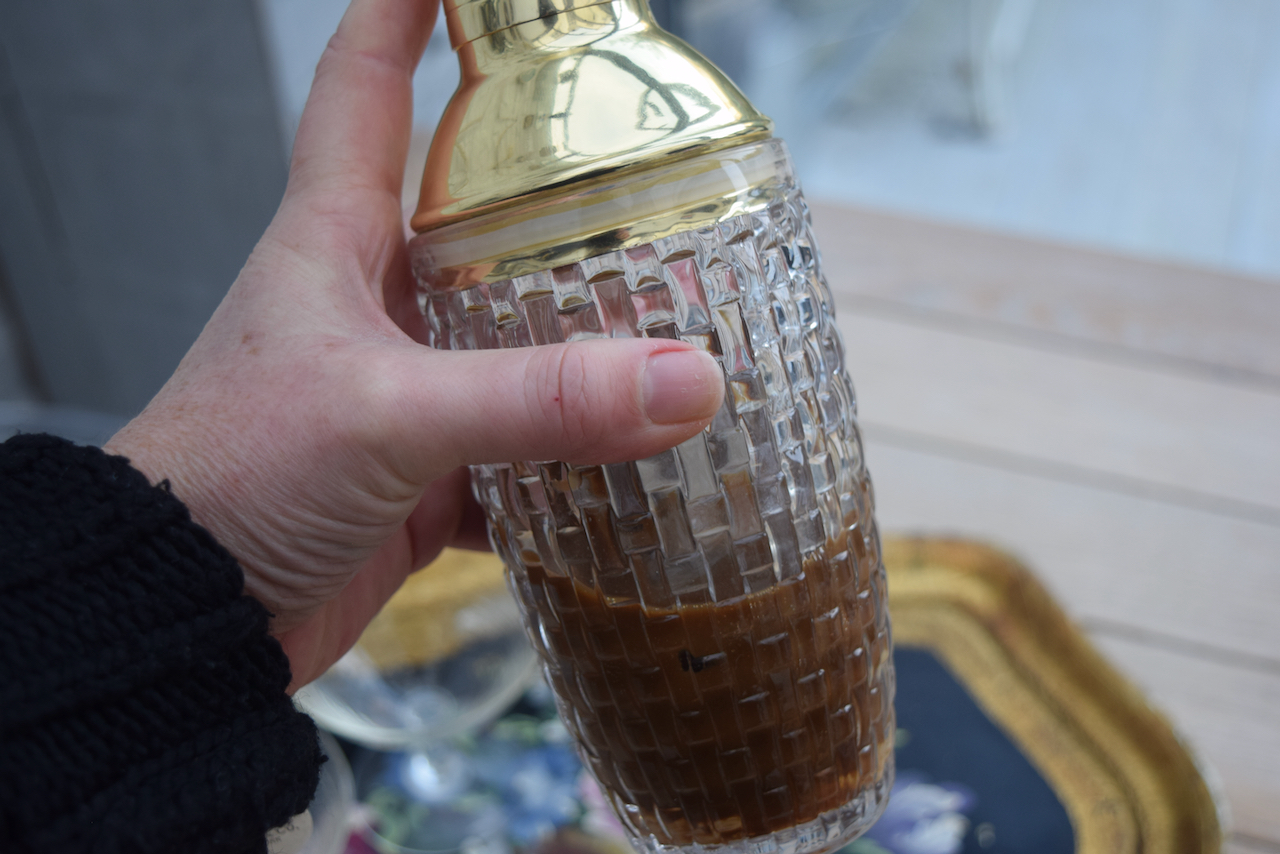 Pour into a martini glass, chilled if you have room in your freezer, and garnish with 3 coffee beans.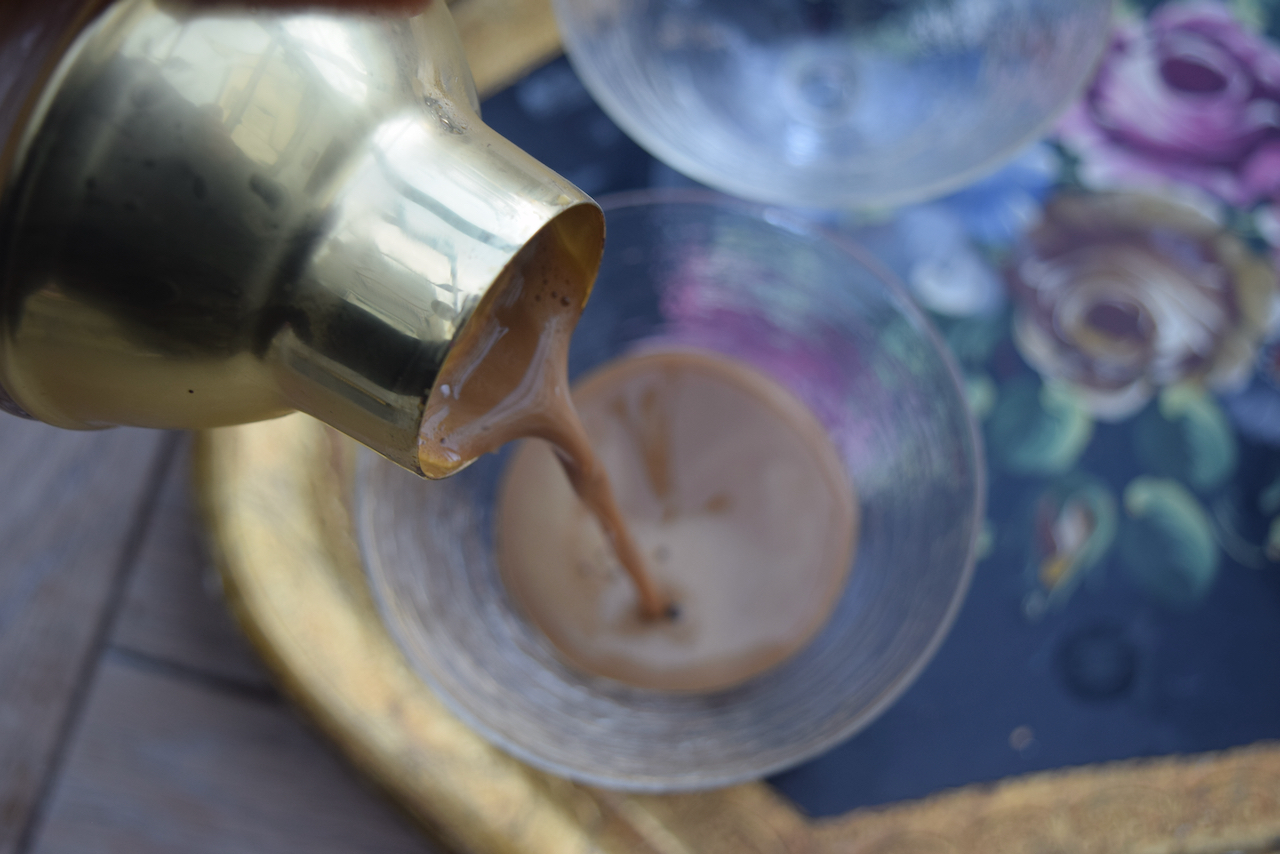 And that's all there is to it. This is feisty, not too sweet, gently salted and full of love.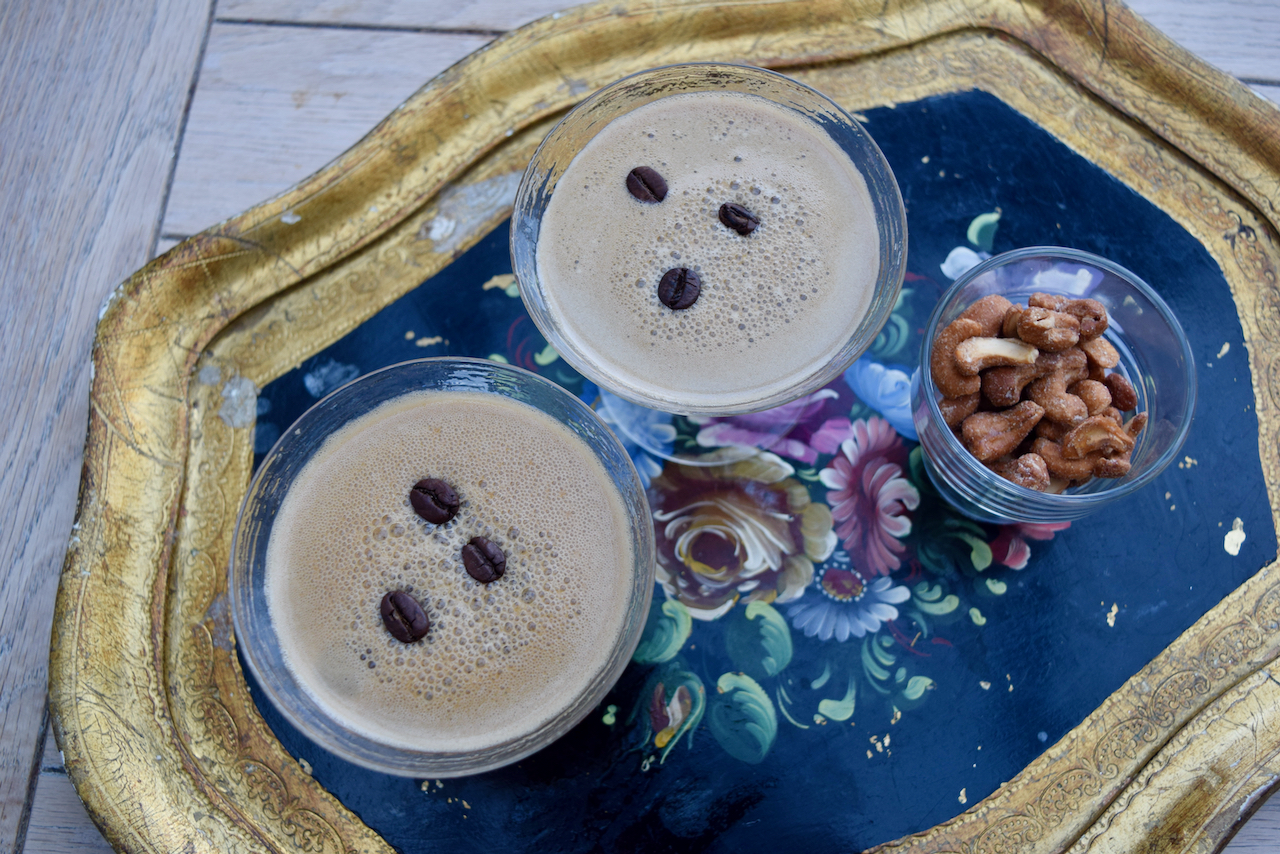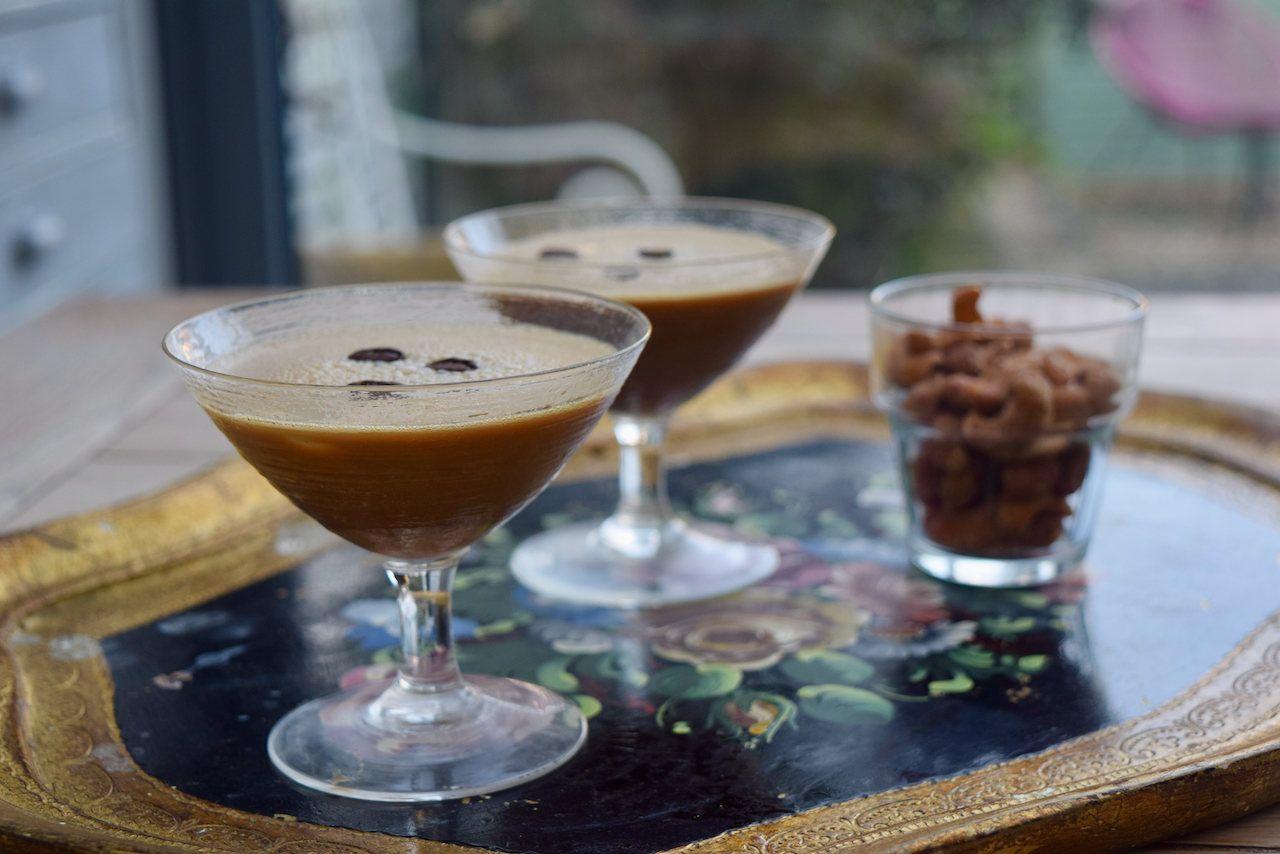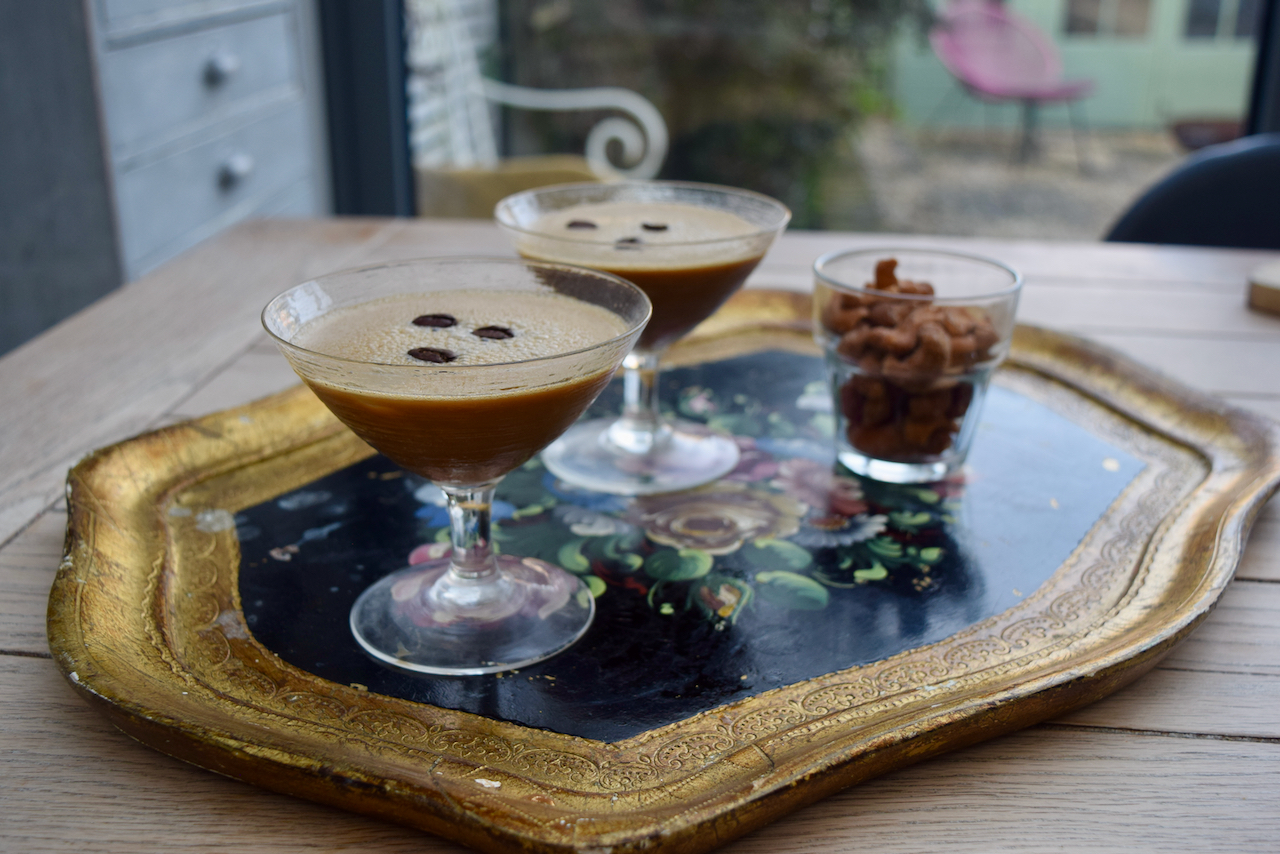 This is the ultimate after dinner drink, shake this up instead of dessert and no one will leave the table disappointed. Just remember to make it with decaf if you're hoping to sleep later.
Lucy x
Salted Caramel Espresso Martini recipe
Makes 2
You will need a cocktail shaker and a martini glass
1 tablespoon caramel, I used Carnation caramel
Pinch sea salt flakes
50ml espresso coffee, cooled
50ml coffee liqueur, I used Kahlua
100ml vodka
Ice
Coffee beans to garnish
Take a cocktail shaker and add the caramel, coffee and pinch of salt. Stir to combine. Pour on the coffee liqueur and vodka, add ice and shake until the shaker is chilled to the touch and the cocktail is frothy.
Pour into a chilled martini glass and decorate with 3 coffee beans. Sip and love.