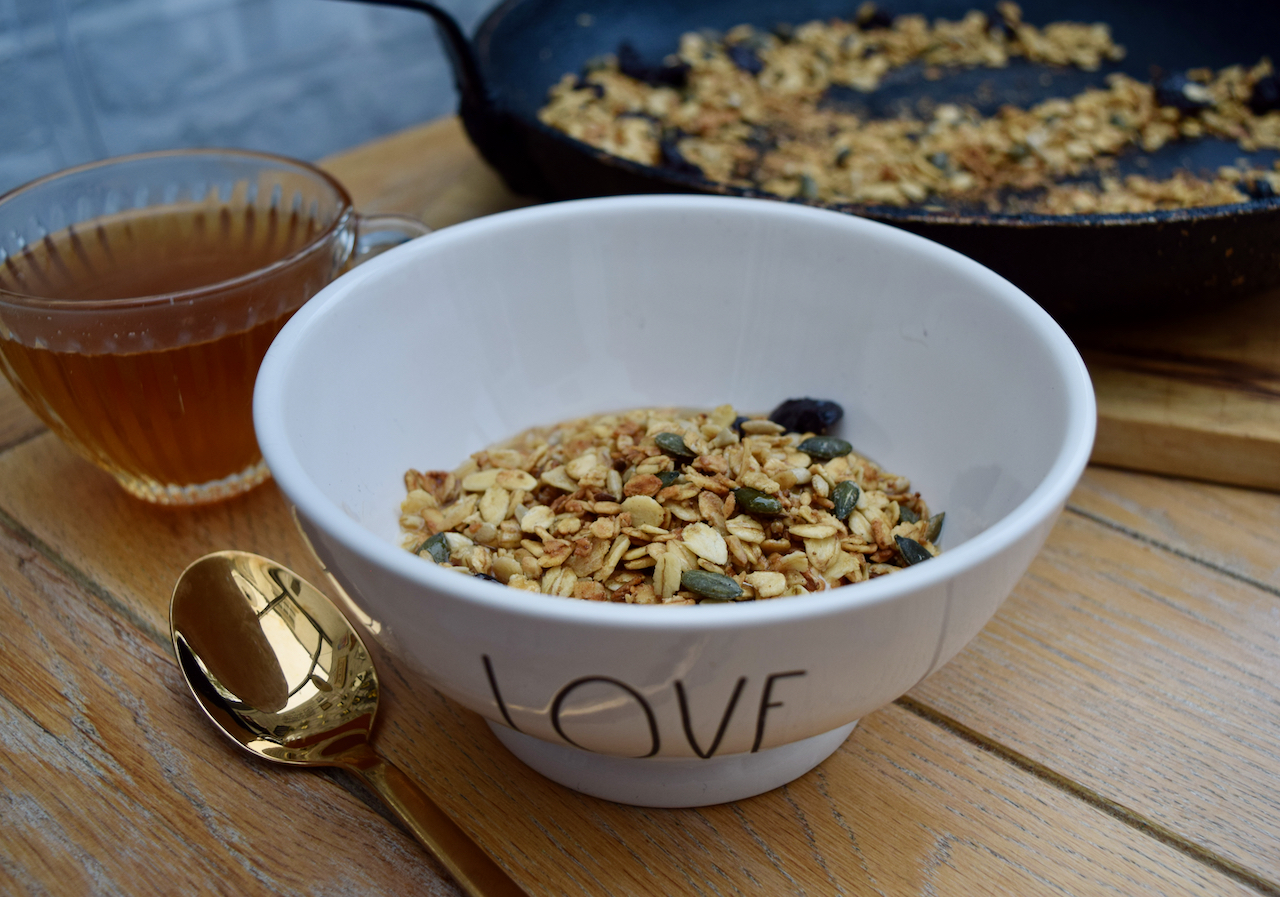 Small Batch Granola recipe
I am going through one of my spells of not knowing what the hell to eat. I'm all out of sorts; the second lockdown has buggered my new found new normal routines. I'm back to replacing breakfast with a pint of coffee and eating lunch at 3pm. The boys seem to eat at all times of day and night and I can't keep enough food in the house to feed us all. However, my new tiny victory is this Small Batch Granola. I have learnt to hide it, so in theory, it makes just enough for me, for at least a couple of days.
All you need for this recipe is a decent frying pan; it's that simple. This is just a mix of oats, seeds and butter. Seasoned with cinnamon and salt, you can use either honey, maple or golden syrup to sweeten. The ingredients are all popped in the pan, stirred and cooked until toasty, fragrant and golden. I love my granola on thick, Greek yoghurt doused in extra maple syrup, but you can eat this with cold milk or just warm straight from the pan. It's lockdown after all so all bets are off. Thank you to Dinner with Julie for the inspiration.
This Small Batch Granola is so simple and so tasty. In the time it takes for you to make a jug of coffee, breakfast is served.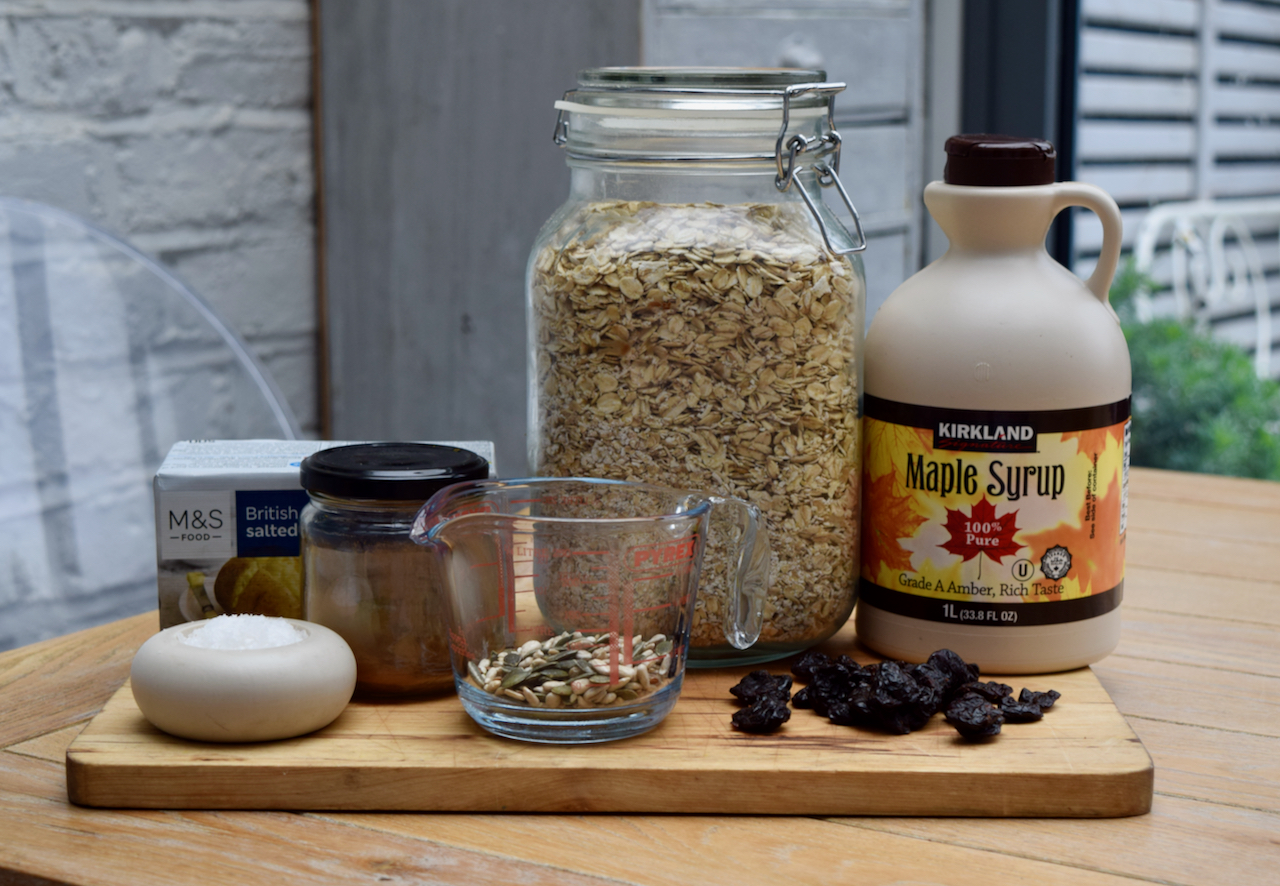 If I'm honest, my oats are a bit on the chunky side. I bulk bought a posh bag of jumbo oats and they aren't as good as the cheap and cheerful ones. However, they worked better in this granola than they do in porridge. I had some mixed seeds, but if you just have sunflower, pumpkin or even sesame seeds, these will be just as good. The dried fruit is optional; I bloody love dried cherries, but you can use chopped apricots, raisins, sultanas or even dates.
Start with a good frying pan or cast iron skillet and add the butter and syrup of your choice. I went maple as I had a brand new bottle, but honey or golden syrup would be just dandy.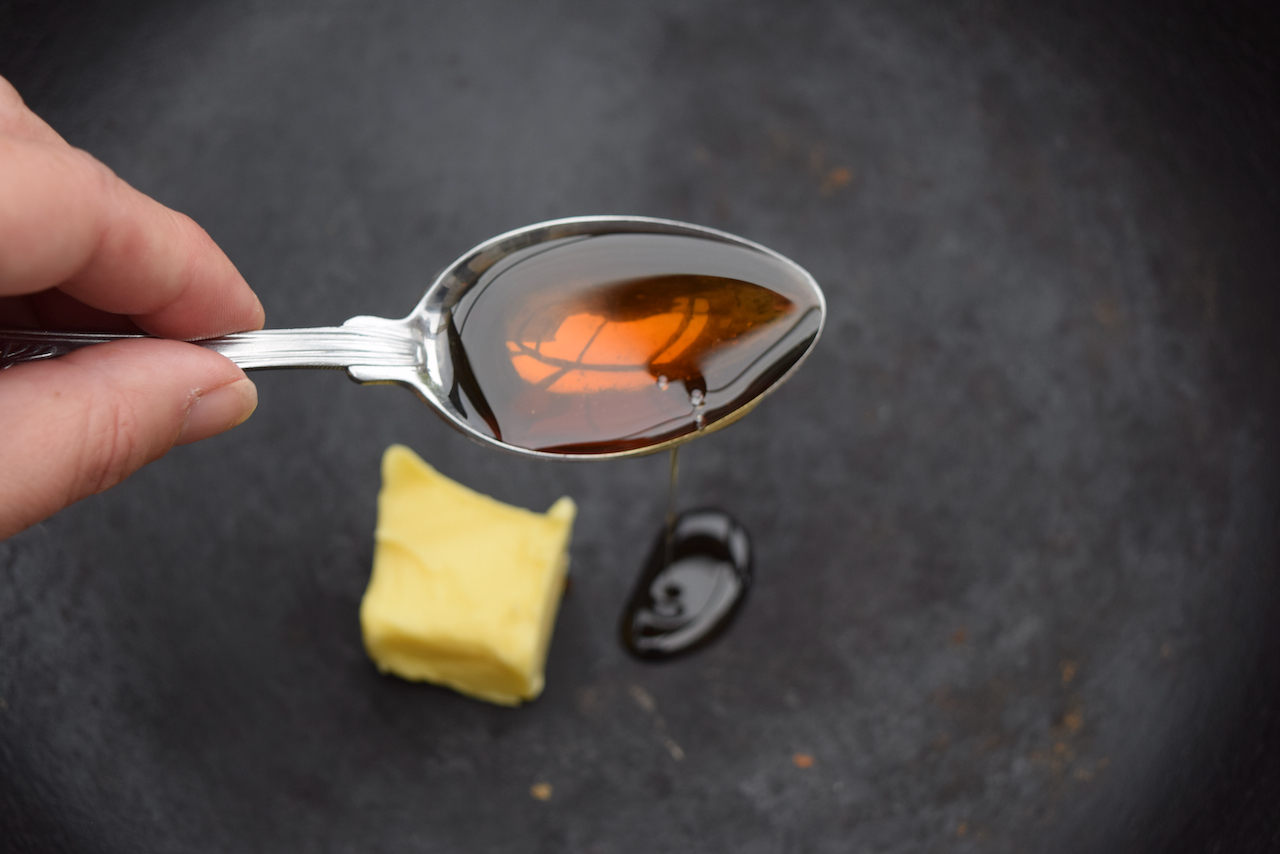 Measure in the oats, seeds, cinnamon and pinch of salt.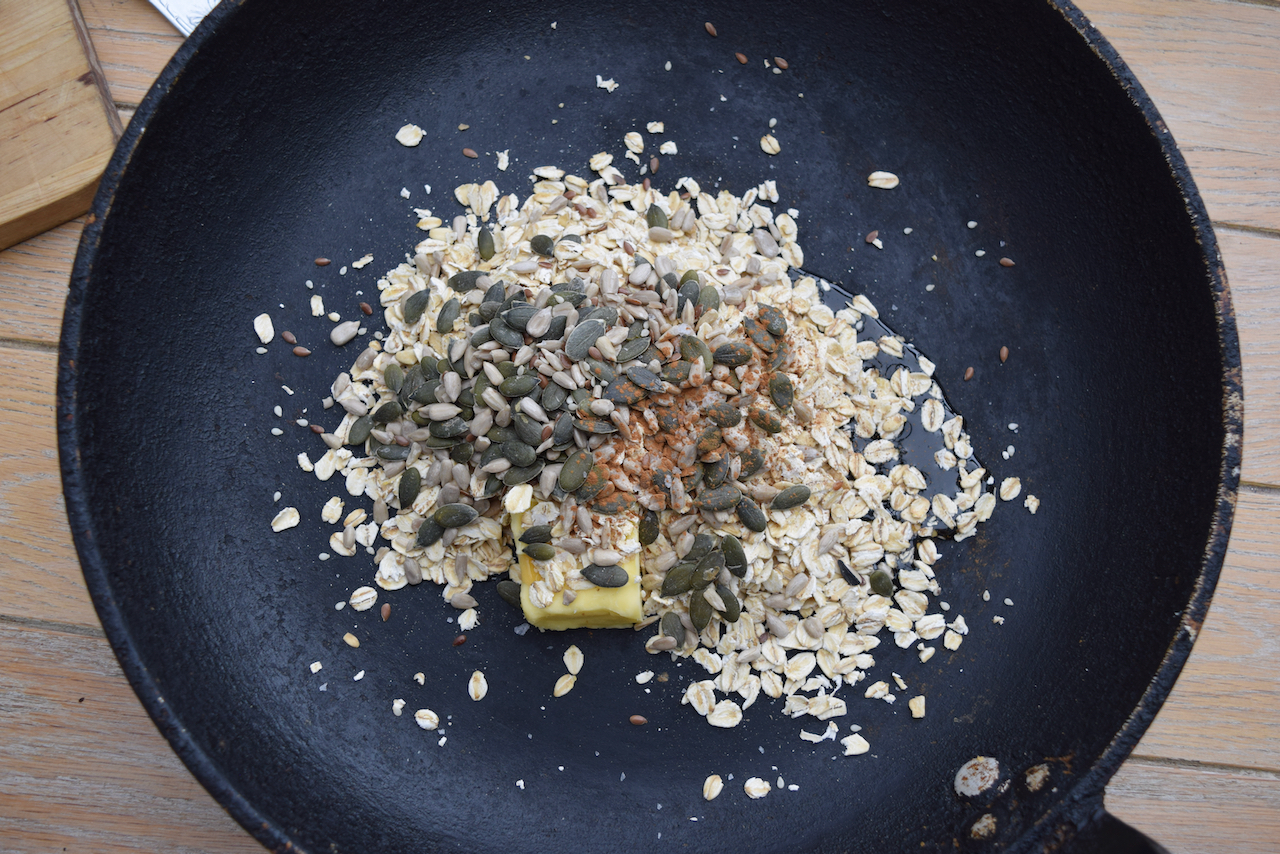 Pop the pan on the stove over a medium heat and stir as the oaty mixture toasts.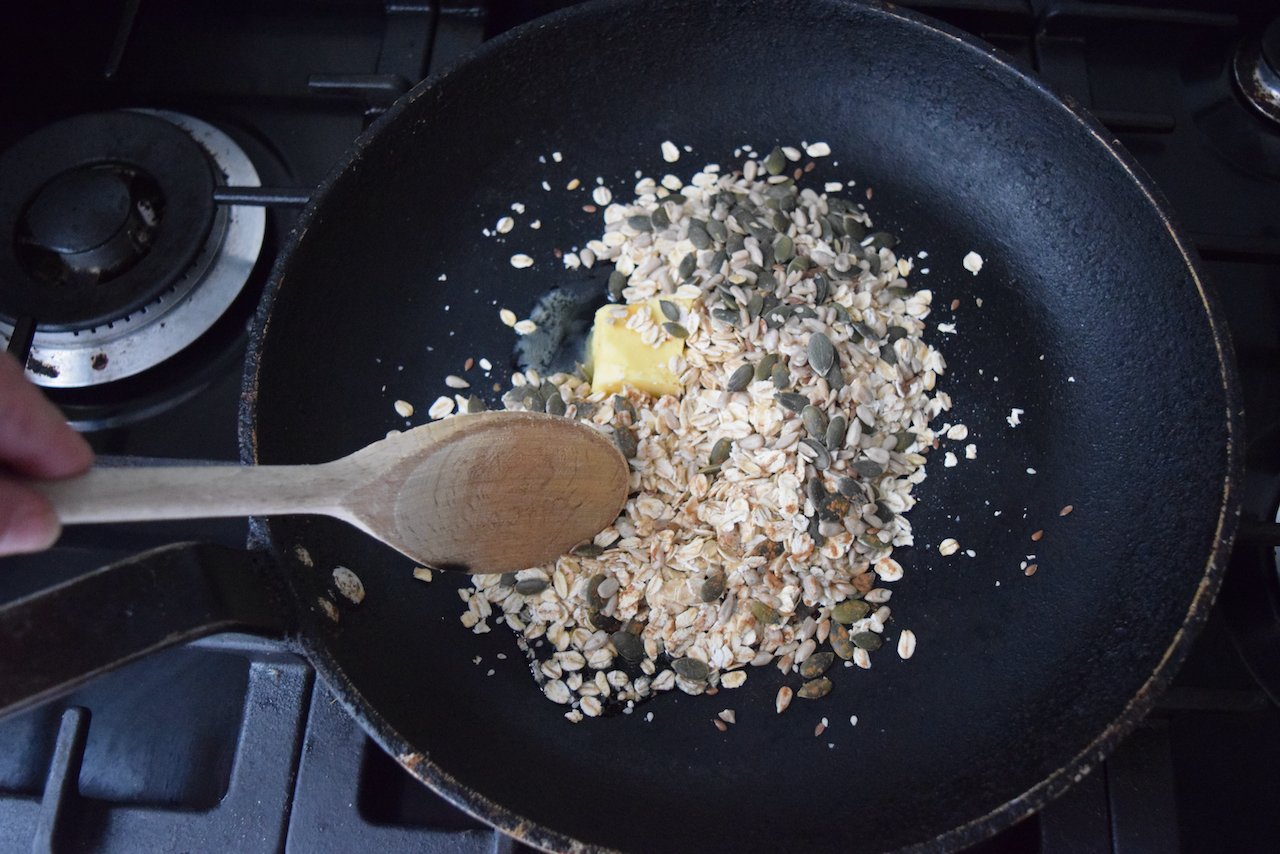 It will take about 6 to 8 minutes to toast, turn golden and become fragrant.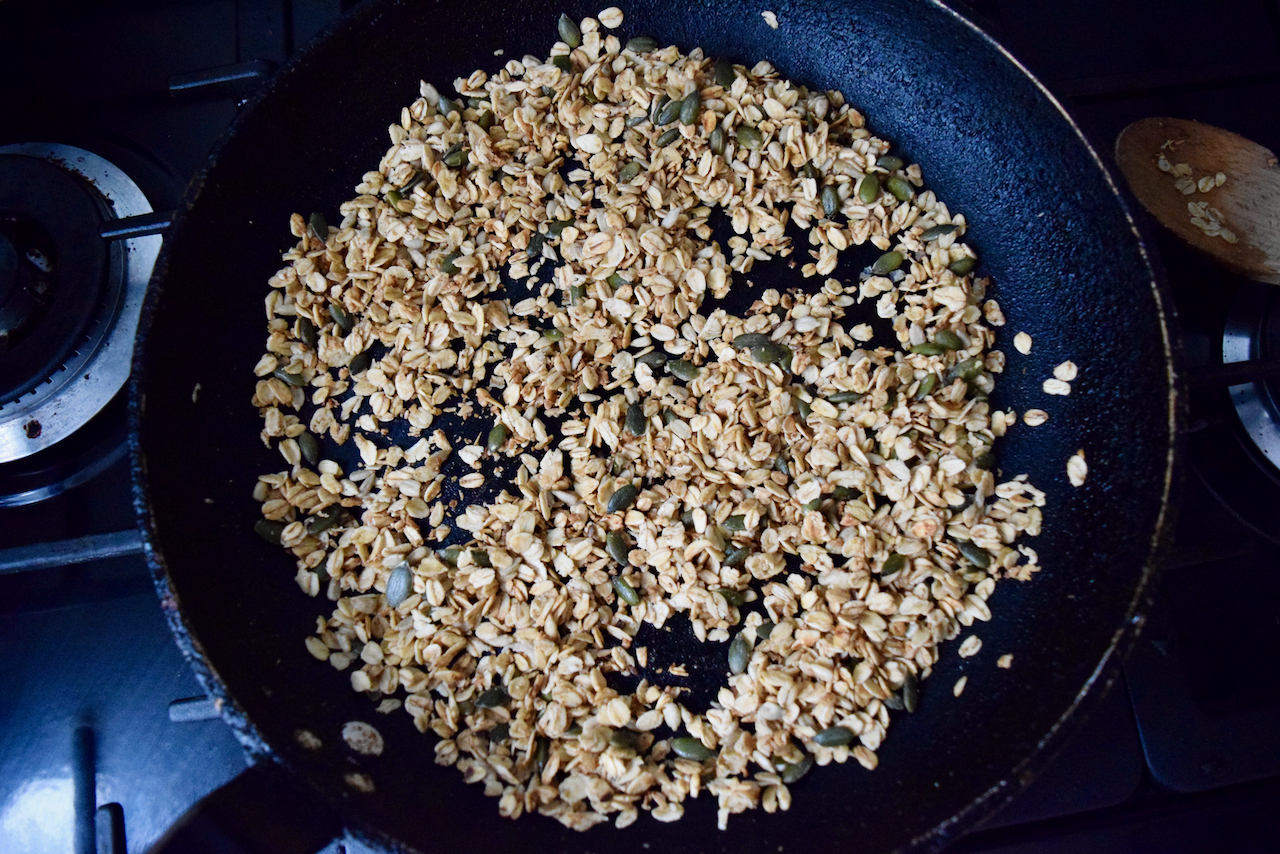 Remove from the heat and stir through your chosen dried fruit, if you like.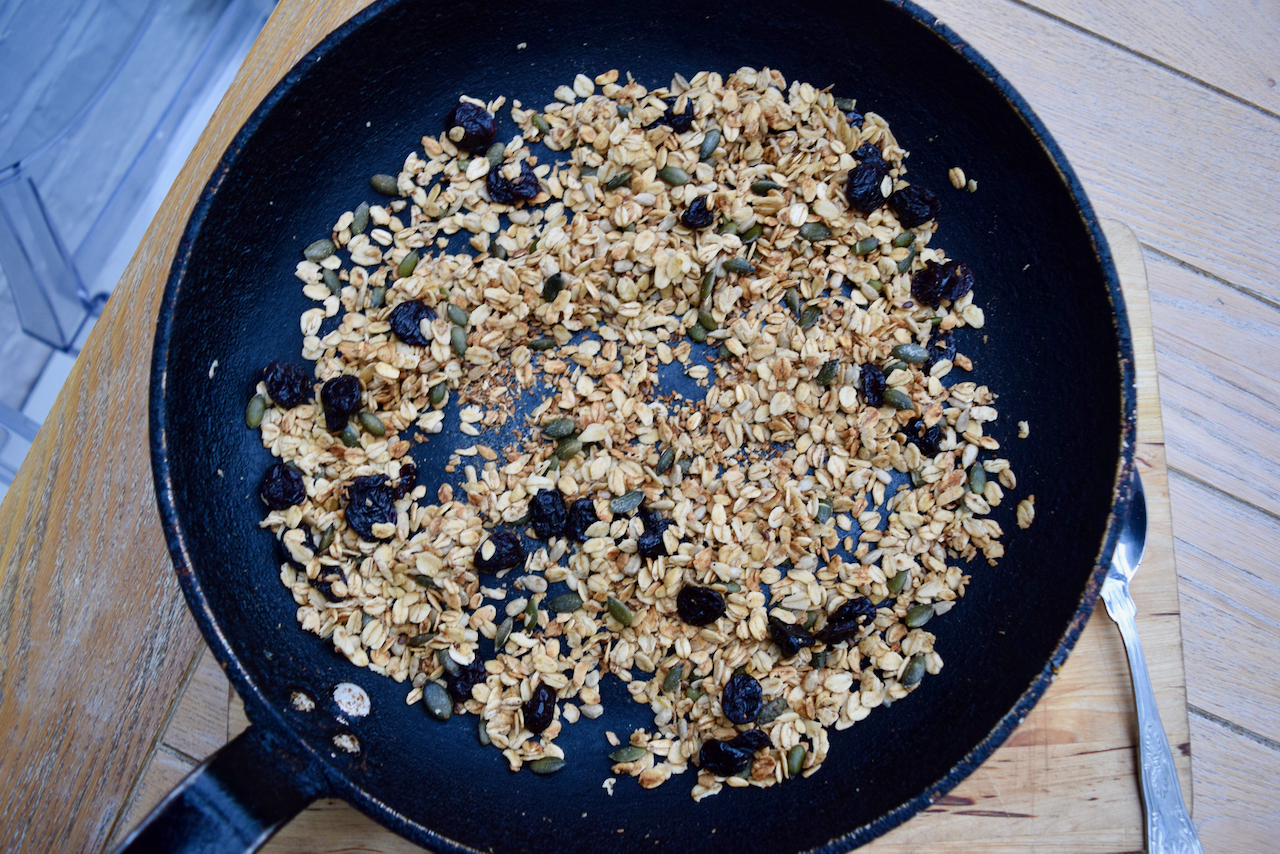 Now it's ready; breakfast is served. I love this, warm, over a vat of yoghurt with a slick of maple syrup, golden syrup or honey.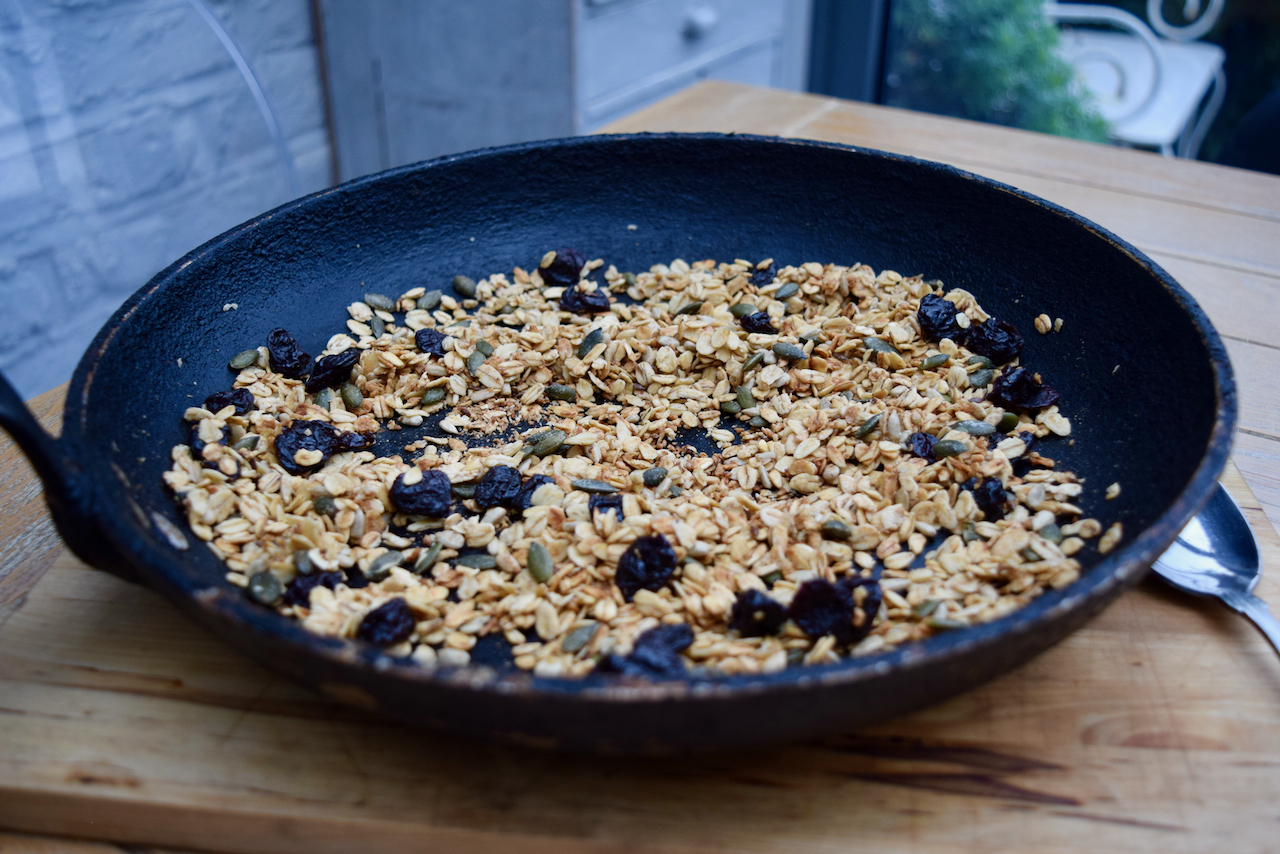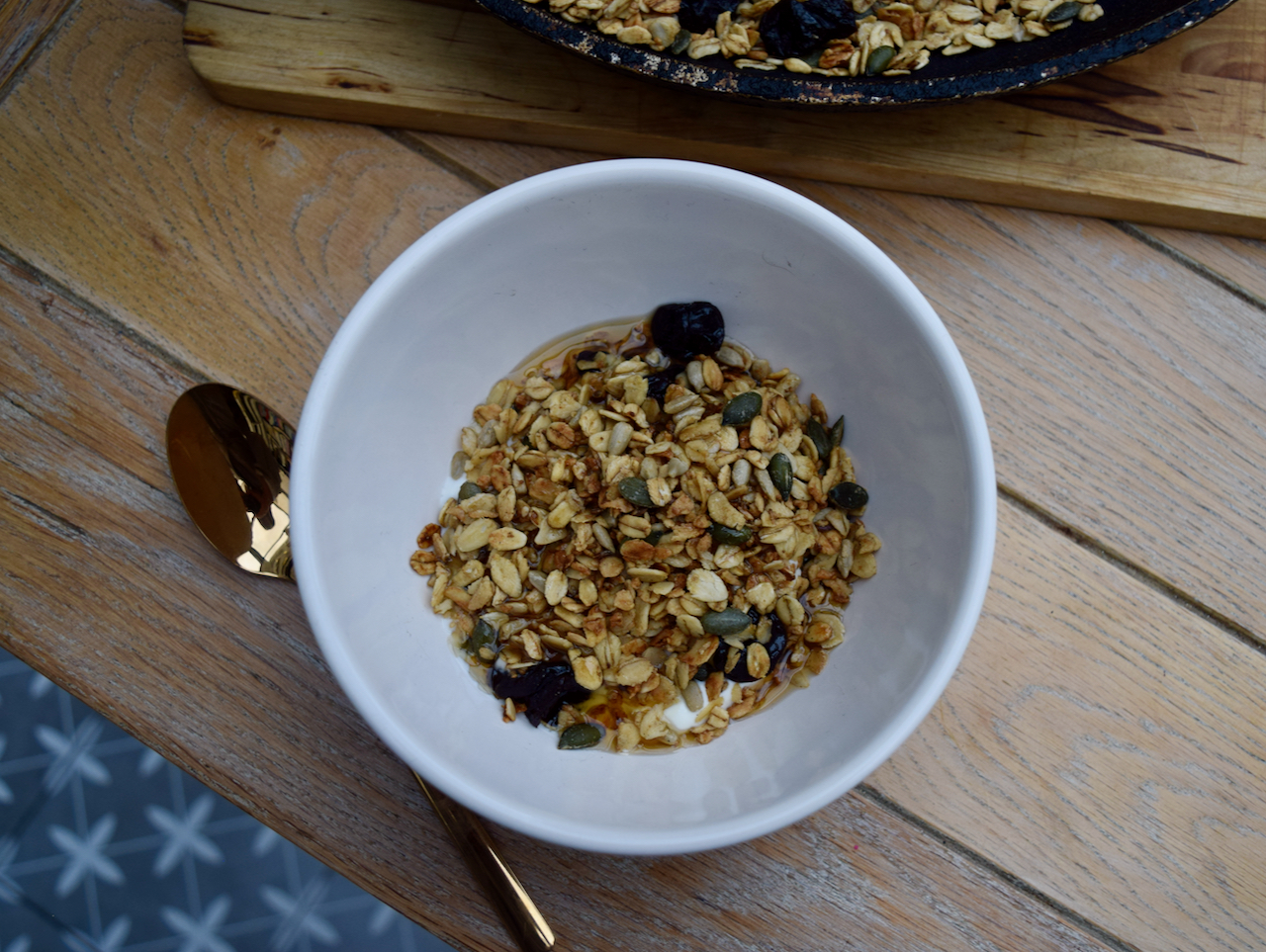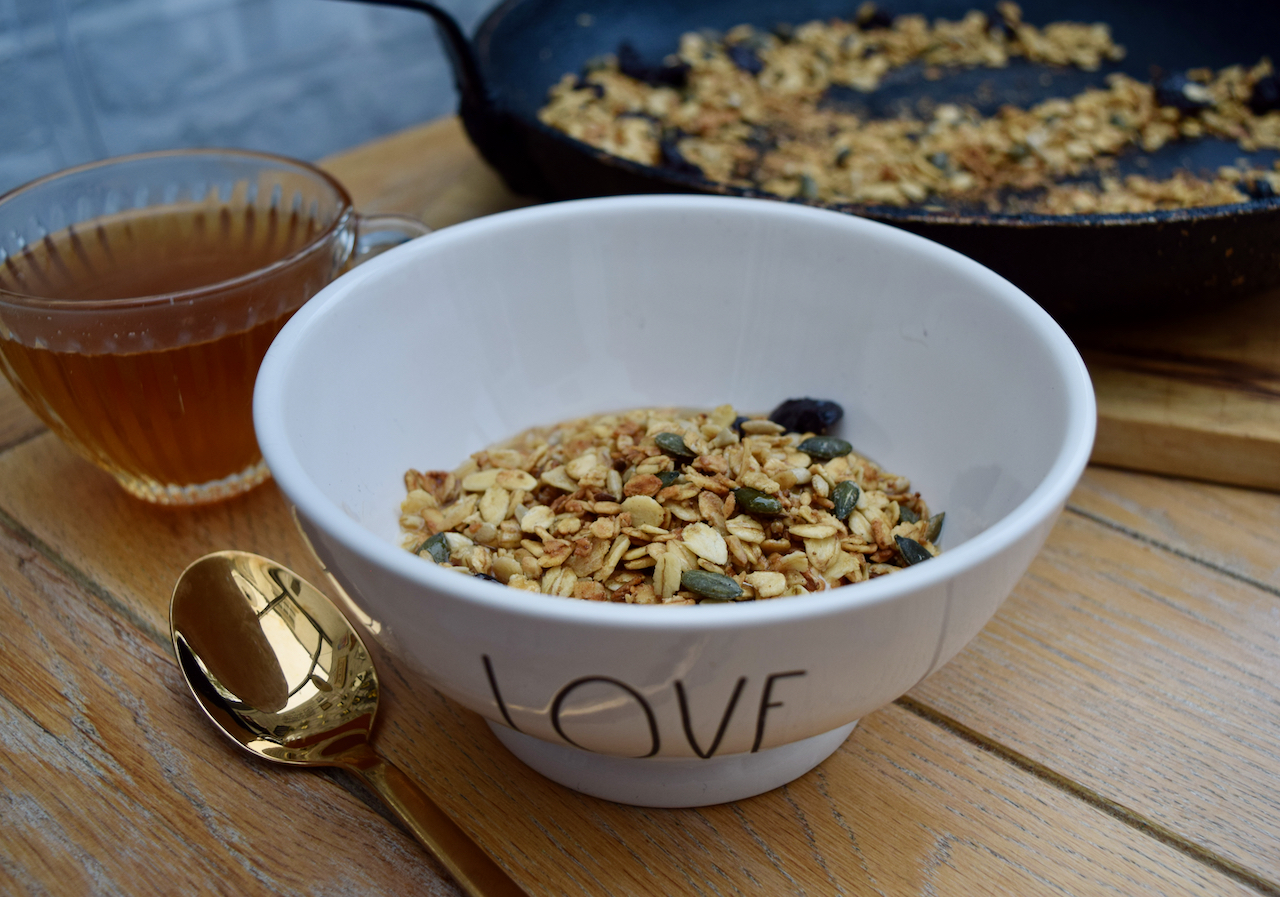 This Small Batch Granola is a perfect little breakfast all for you. Unless you live in my house, where it's a tiny bit for me and the rest of it for the person who finds where I've hidden it first.
Lucy x
Small Batch Granola recipe
Makes approximately 2 portions, greed dependent
You will just need a good frying pan or skillet for this
90g oats
40g seeds, I used mixed seeds, but use whichever you have to hand
20g butter
3 tablespoons maple syrup, honey or golden syrup
1/4 teaspoon cinnamon
a good pinch salt
A handful dried fruit, if you like, I used dried cherries
Take a heavy bottomed frying pan and add the butter, syrup, oats, seeds, cinnamon and salt. Put on the hob over a medium heat and cook for 6 to 8 minutes, stirring to evenly coat and toast the ingredients.
Once everything has turned golden and toasty, take off the heat. Stir through your chosen dried fruit. Serve warm or cold over some thick yoghurt, with ice cold milk or just straight from the pan with a spoon. Drizzle with extra syrup or honey if you like.
The leftover granola will keep for a week or so in an airtight container or jar.