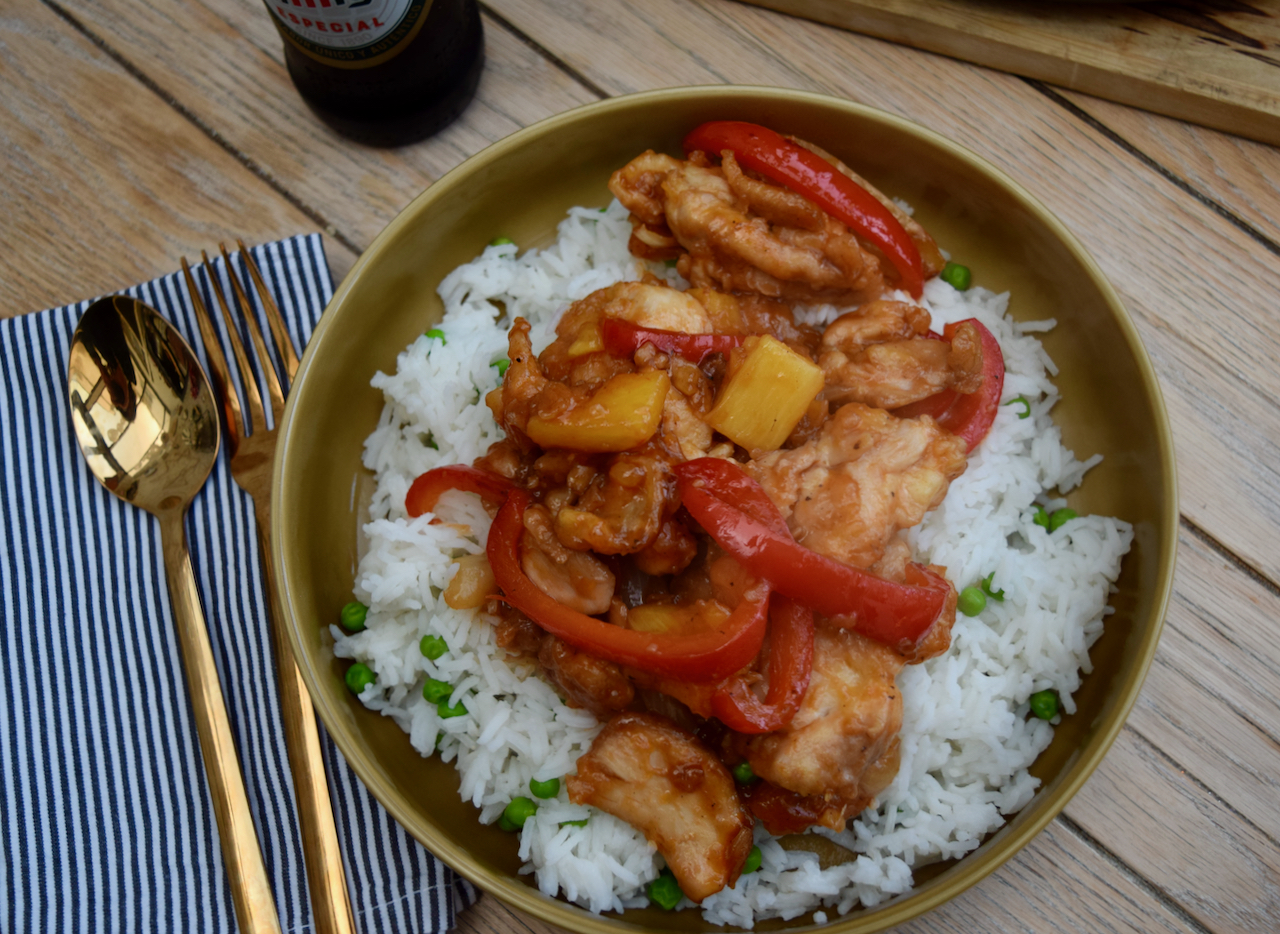 Sweet and Sour Chicken Recipe
I have a whole list of guilty food pleasures none of which I'm particularly ashamed of. Salad Cream tops that list; on a fish finger sandwich, slathered on salad on pretty much anything, it makes me so happy. Tinned tomatoes on a fry up rate pretty highly and back in the 90's a jar of sweet and sour sauce was right up there too. However, my days of eating ready made sauces are over so here's a Sweet and Sour Chicken to rival even Uncle Bens.
My Sweet and Sour Chicken comes with the optional addition of pineapple, because another of my guilty pleasures is fruit with meat. If you don't feel the same way, do leave it out *I may never speak to you again* but it does add a comforting sweetness. The chicken is shallow fried rather than deep, giving this delicious dish less clagginess, more crispiness. The sauce is a simple whisking of some store cupboard staples which coat the chicken, red peppers, onions and optional pineapple in a waft of beautiful flavours. Huge thanks to the Omnivore Cookbook for the wonderful inspiration.
This Sweet and Sour Chicken is so fresh and tasty, there's absolutely nothing to feel guilty about when eating it, pineapple or no pineapple.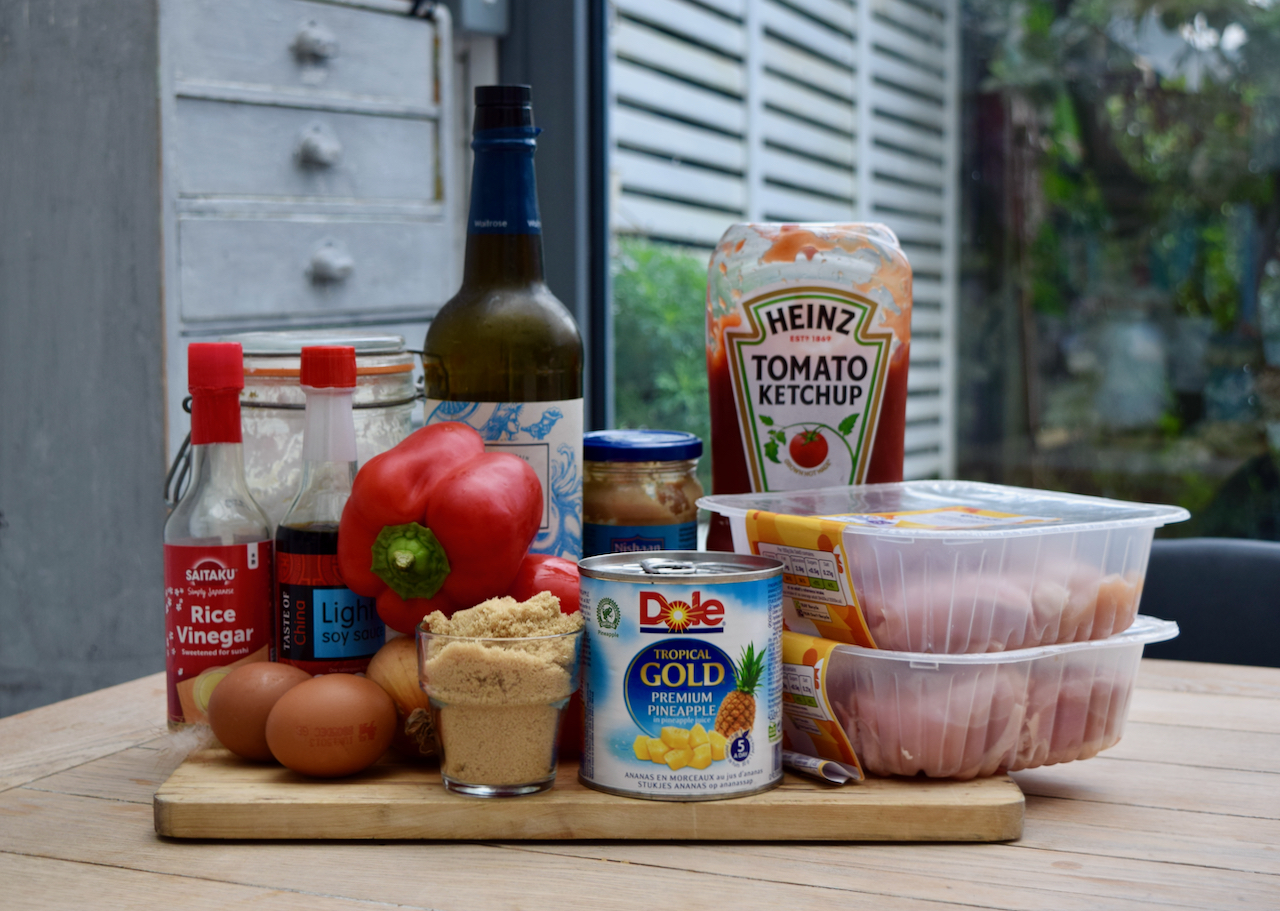 You'll notice the pineapple takes pride of place, front and centre, but I do understand if you don't love the fruit and meat thing; just pop in another colourful pepper. I opted for sherry in my sauce as I don't own Shaoxing wine and it worked perfectly, everything else I had to hand at the back of my cupboards.
You'll just need a large high sided pan for this, with a lid. Make a start with the chicken. It gets sliced then a gentle 10 minute marinade in salt and sesame or vegetable oil.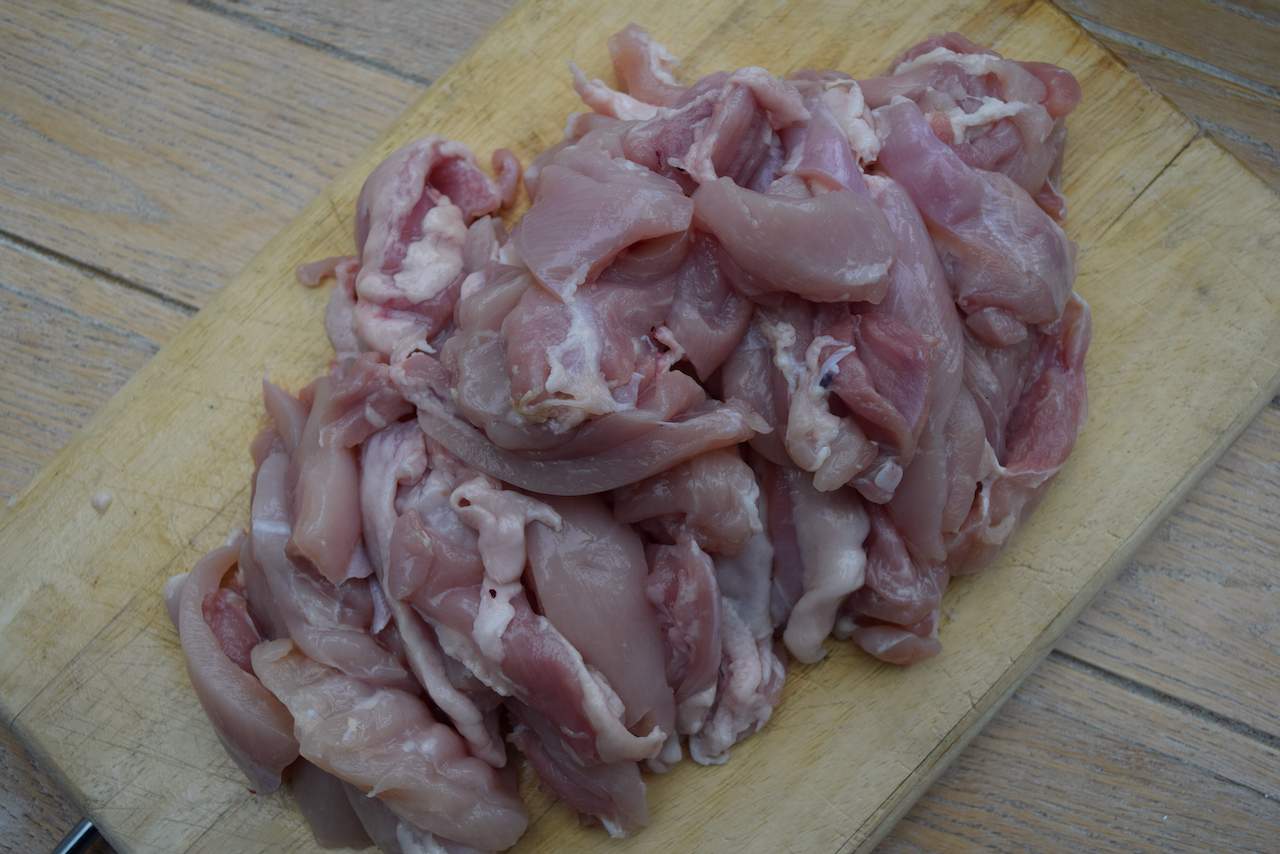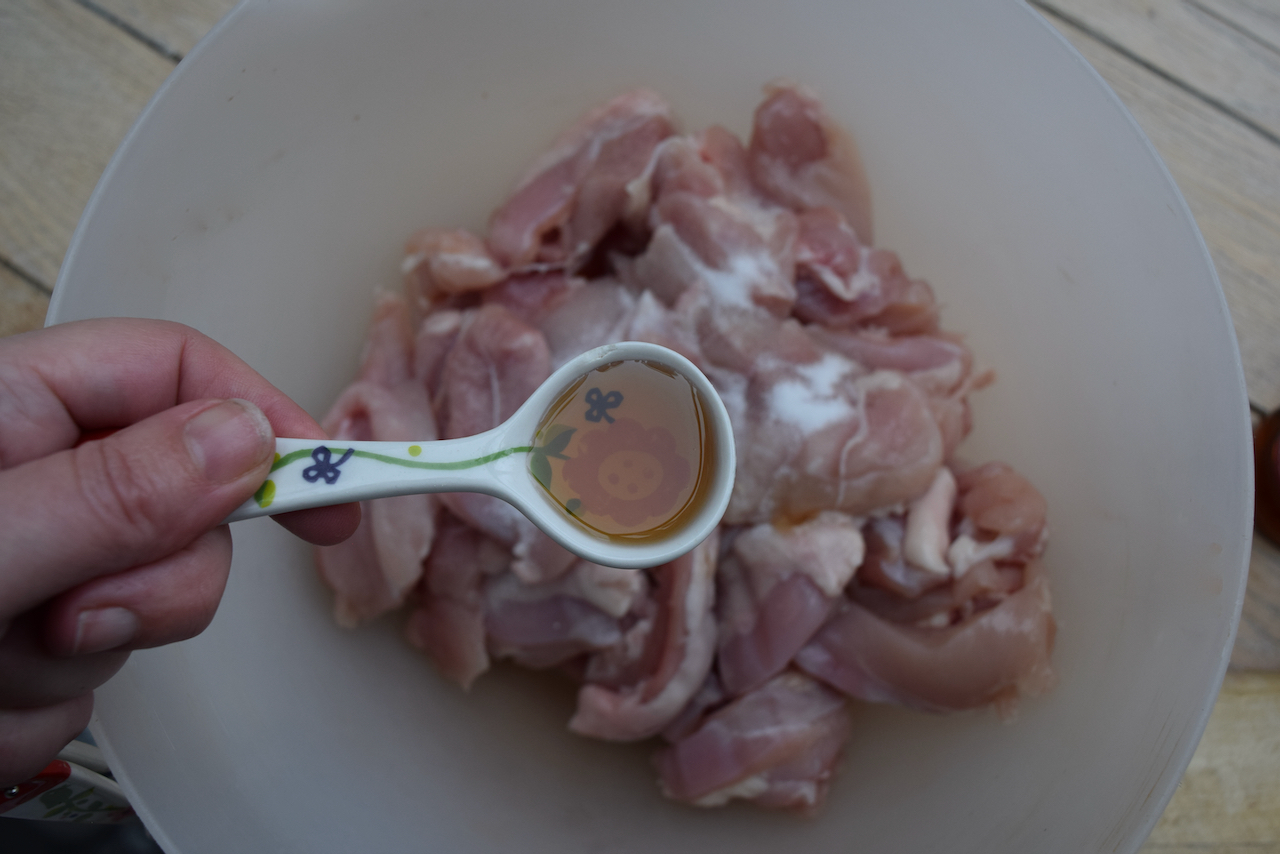 Give the chicken a stir then get on with the sauce. In a large jug whisk together the Ketchup, Sherry or Shaoxing, light soy, rice vinegar, brown sugar, cornflour and either water, or the pineapple juice from the tinned pineapple. Whisk until smooth and lump free.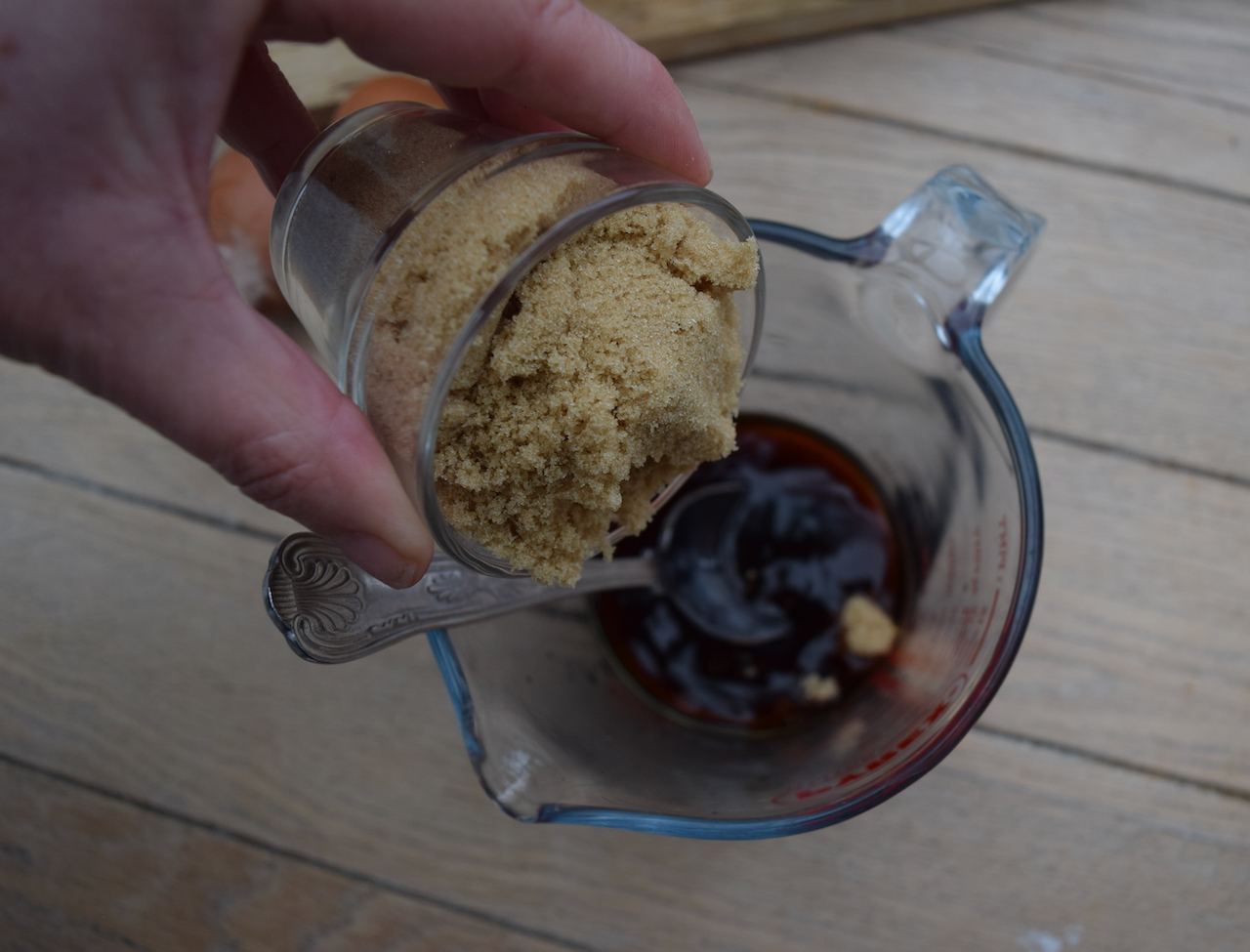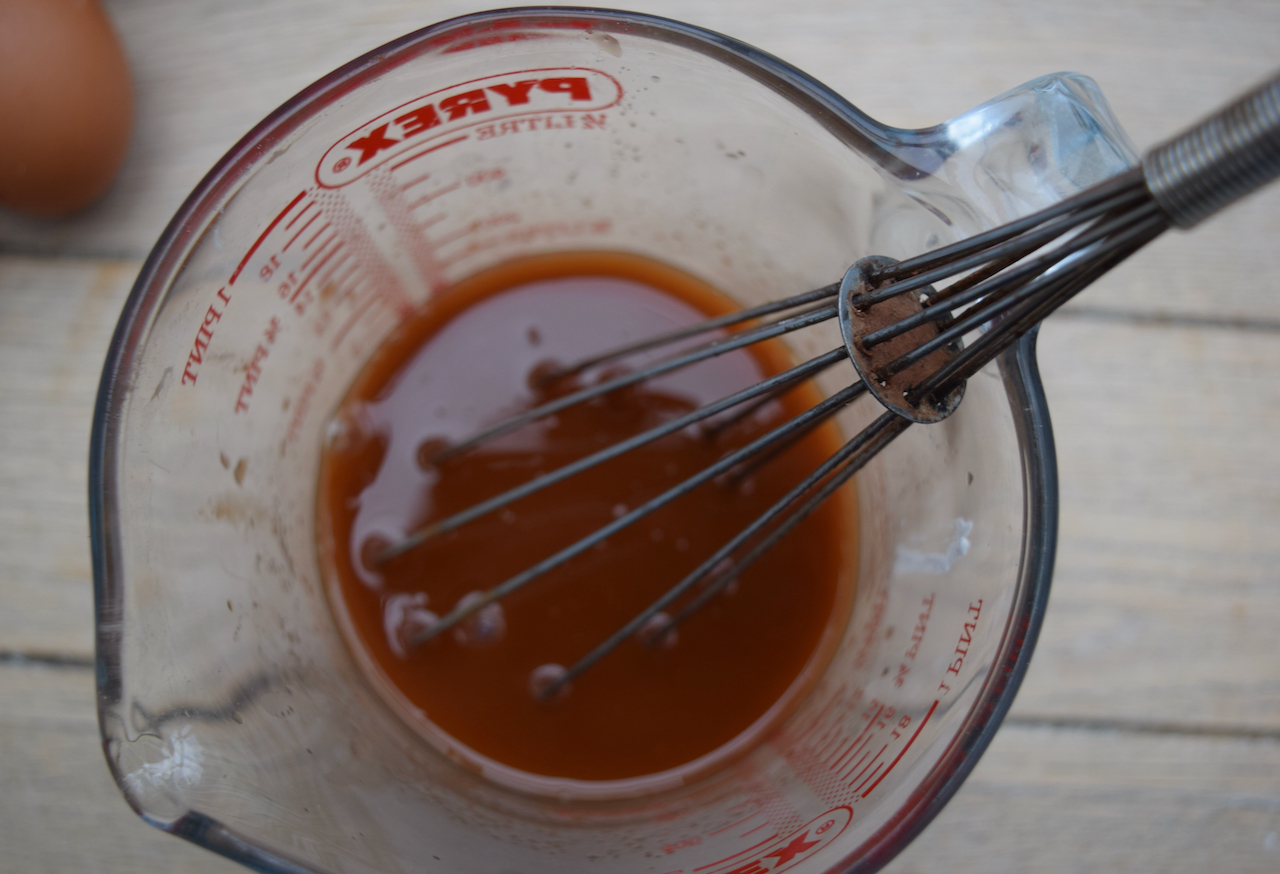 Pop this to one side for the moment. In your large pan, heat 80ml of vegetable oil over a medium high heat. Mix the two eggs into the marinaded chicken then tip in the cornflour and mix until everything's well coated.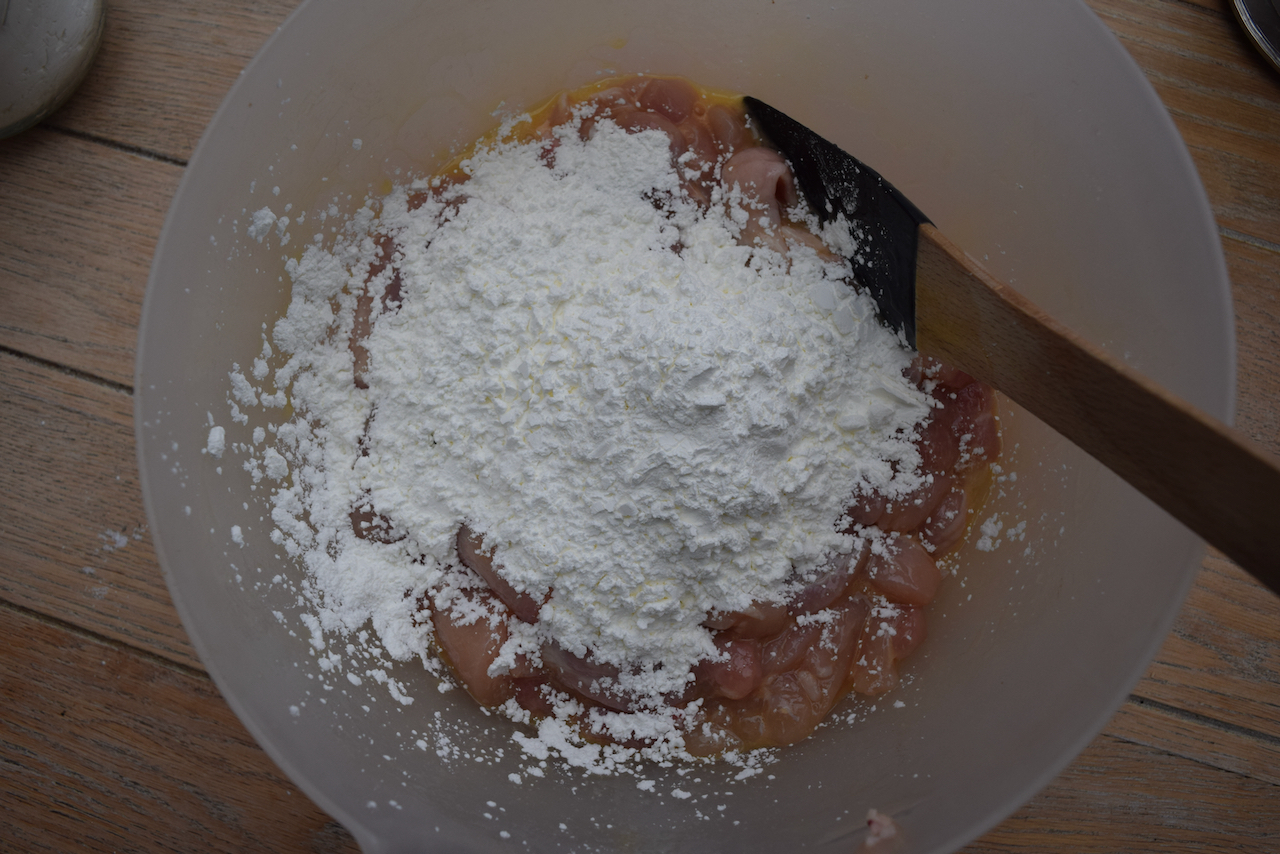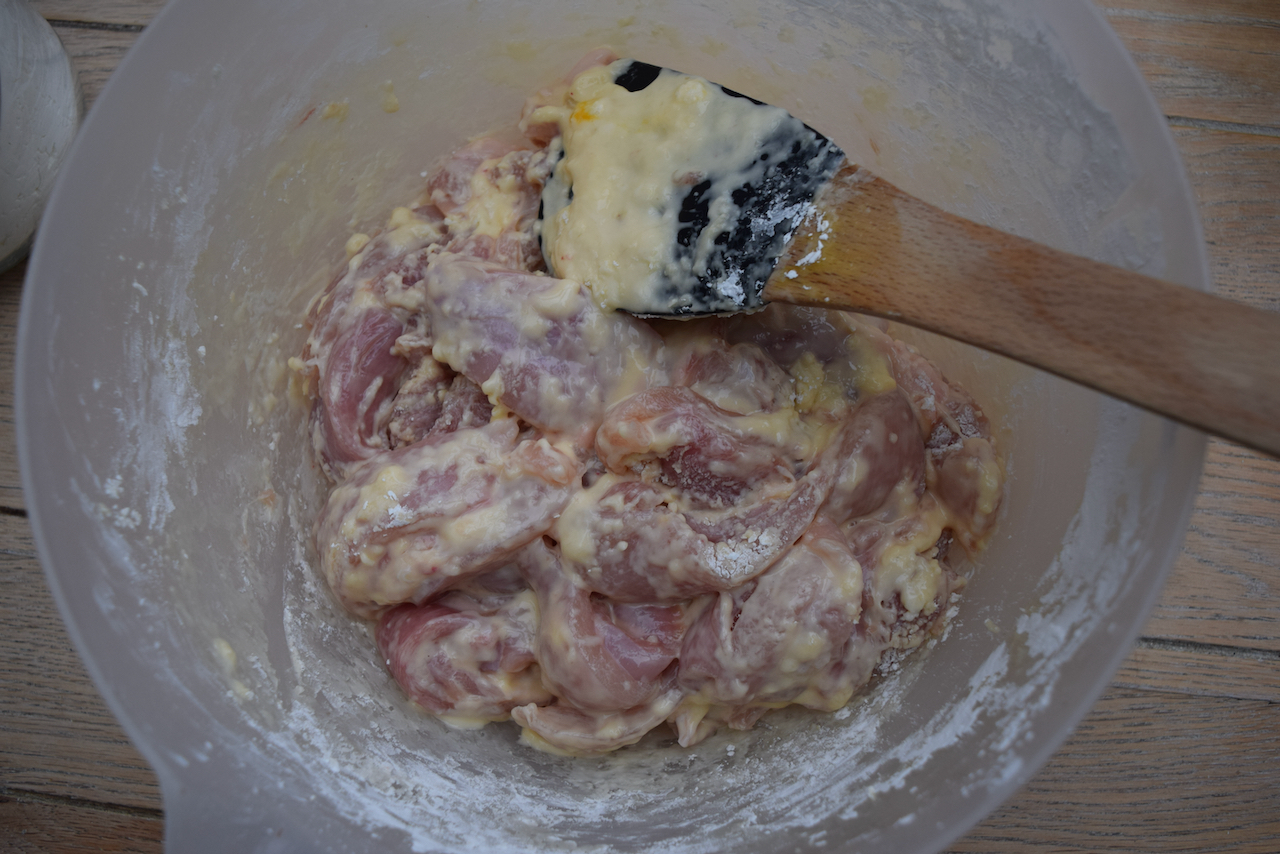 Once your oil's good and hot tip in the coated chicken and separate into a single layer and cook, without moving, until it's crisp and golden on the bottom.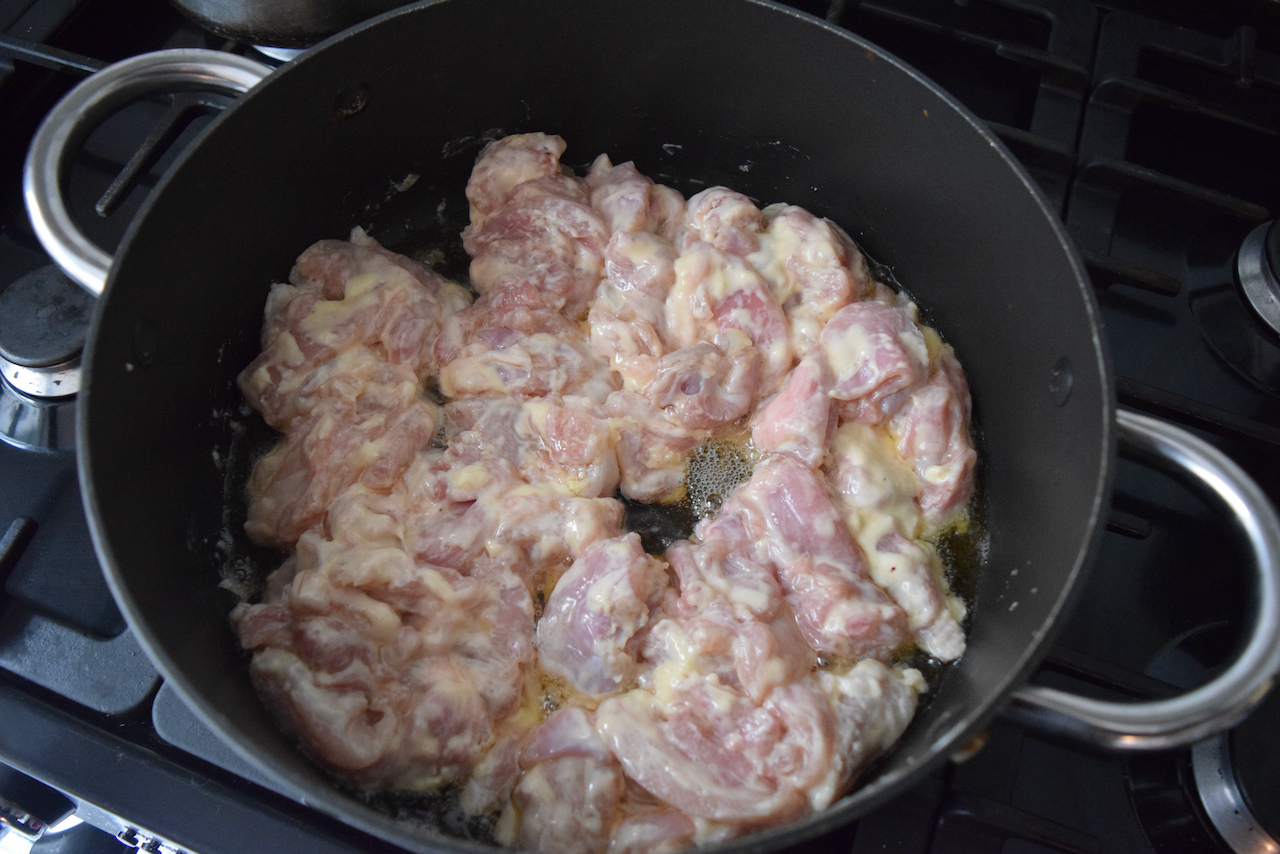 Carefully turn the chicken over and cook on the underside until it too is golden, crisp and cooked through.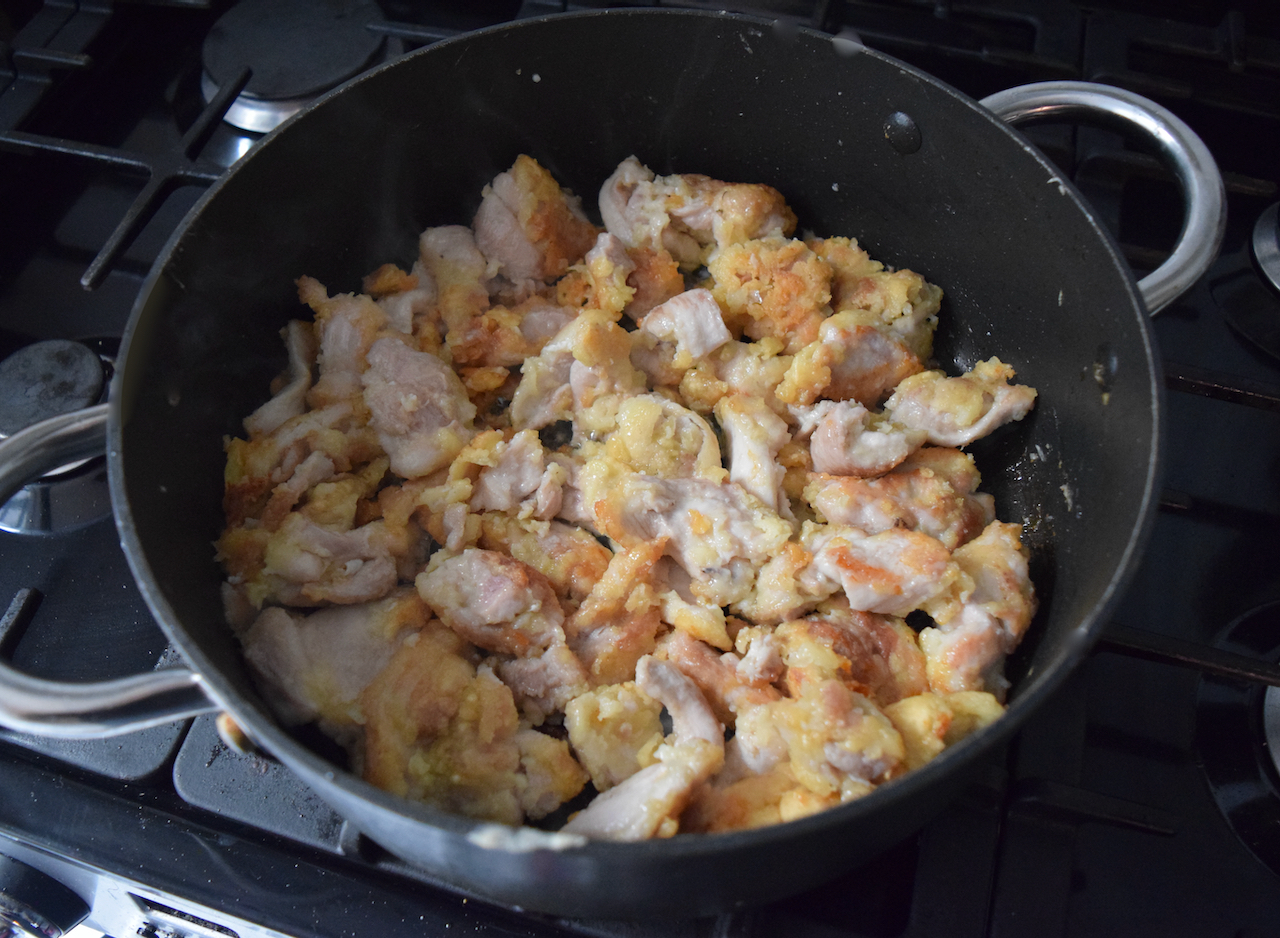 Remove from the pan with a slotted spoon, leaving the oil, and pop on a plate for the moment. Turn the heat down to medium.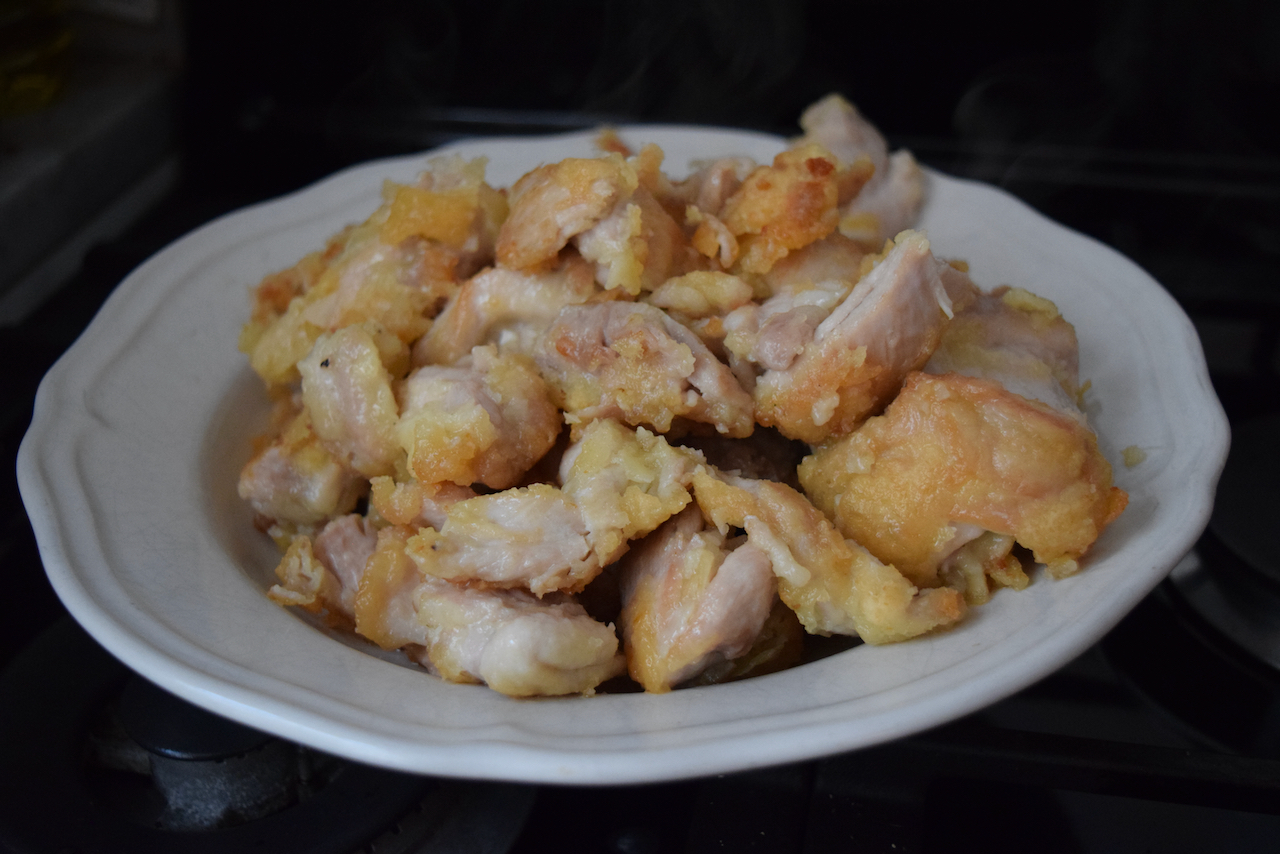 Remove any bits of batter from the pan and all but a tablespoon of oil then add the garlic and cook for a minute. Follow in with the onion and peppers and stir fry until just turning golden.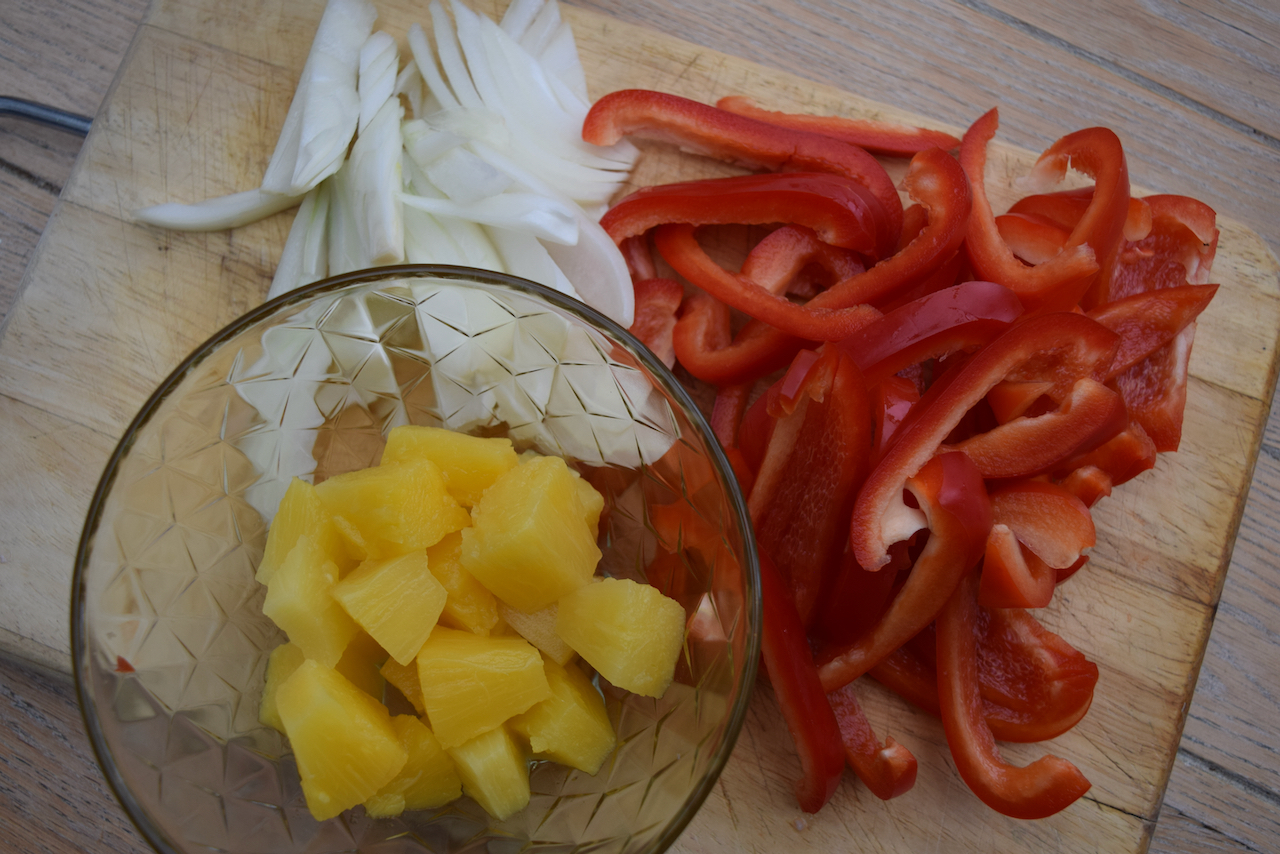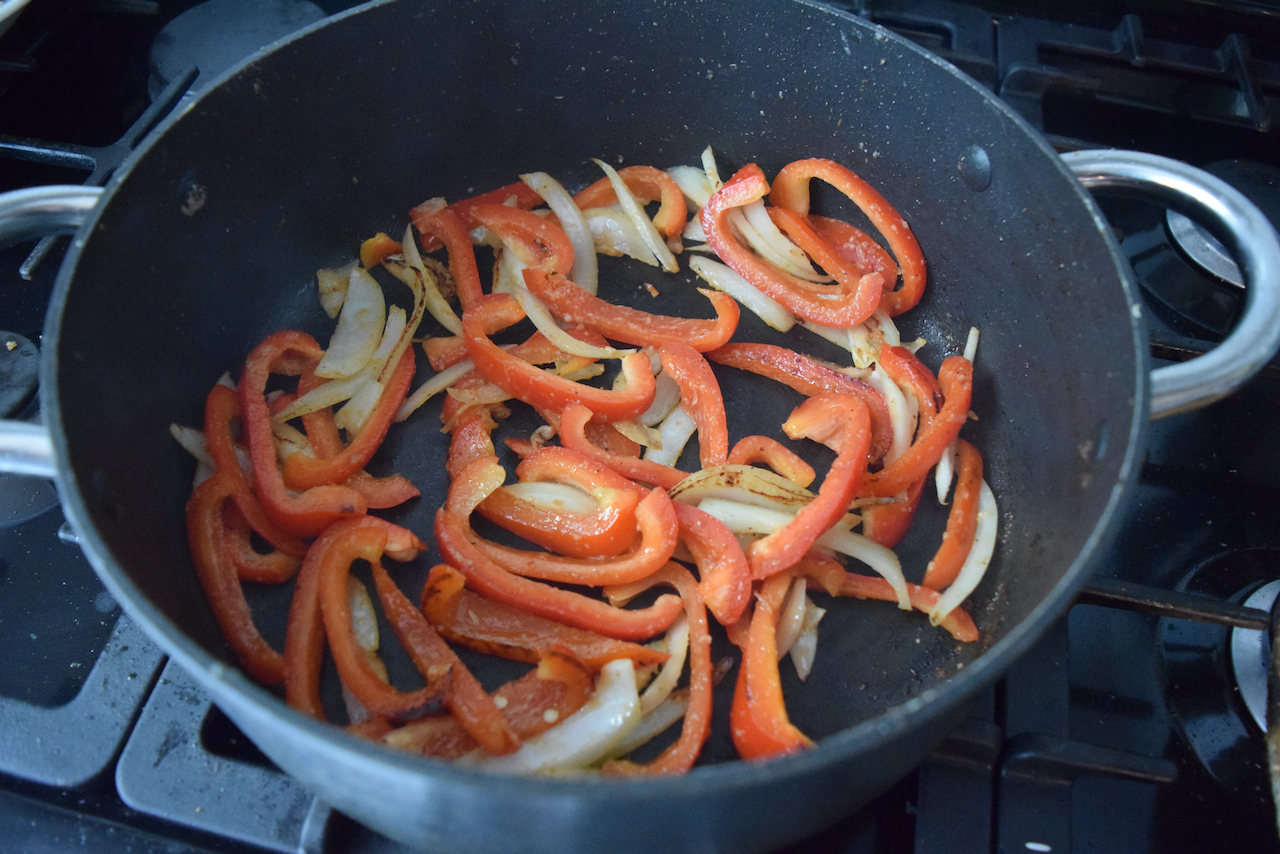 Now pour on the sauce mixture and add the pineapple, if you see fit.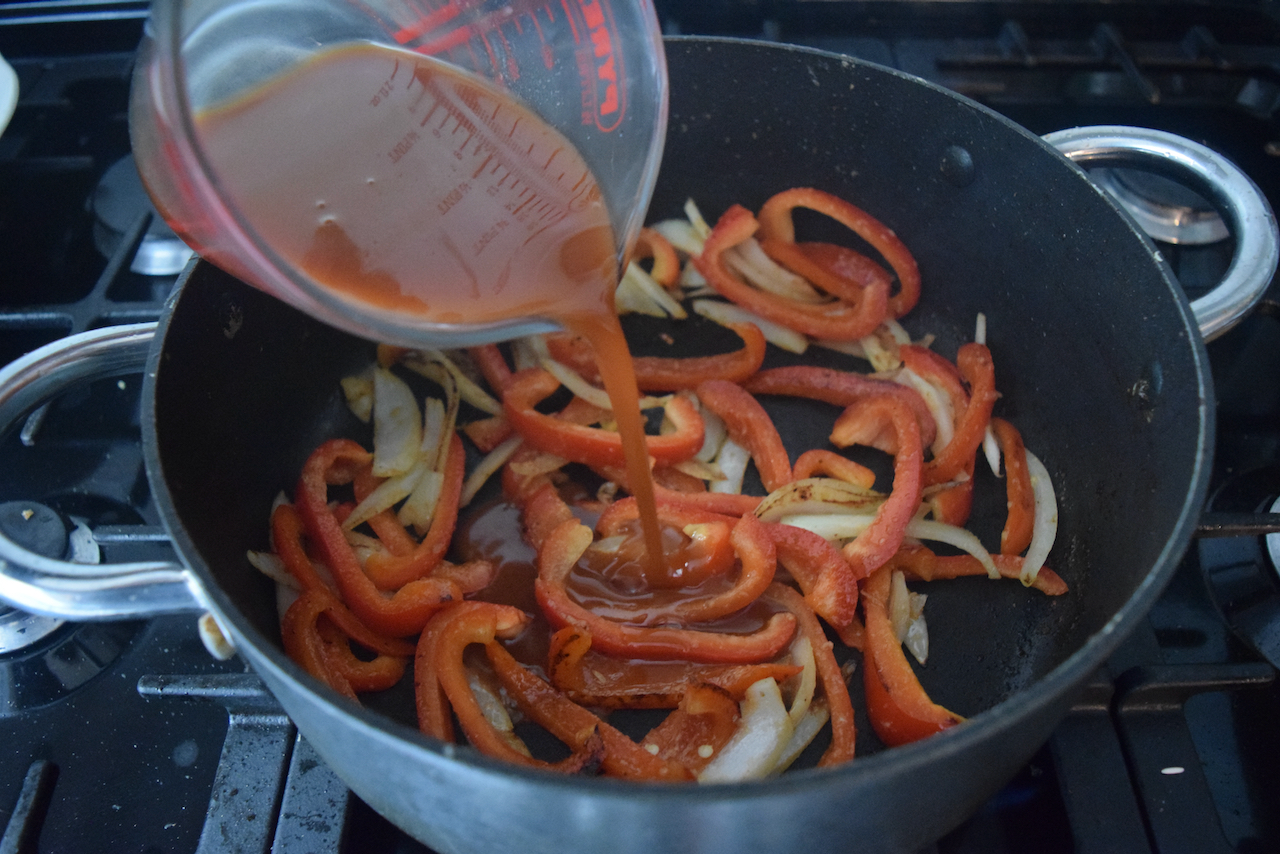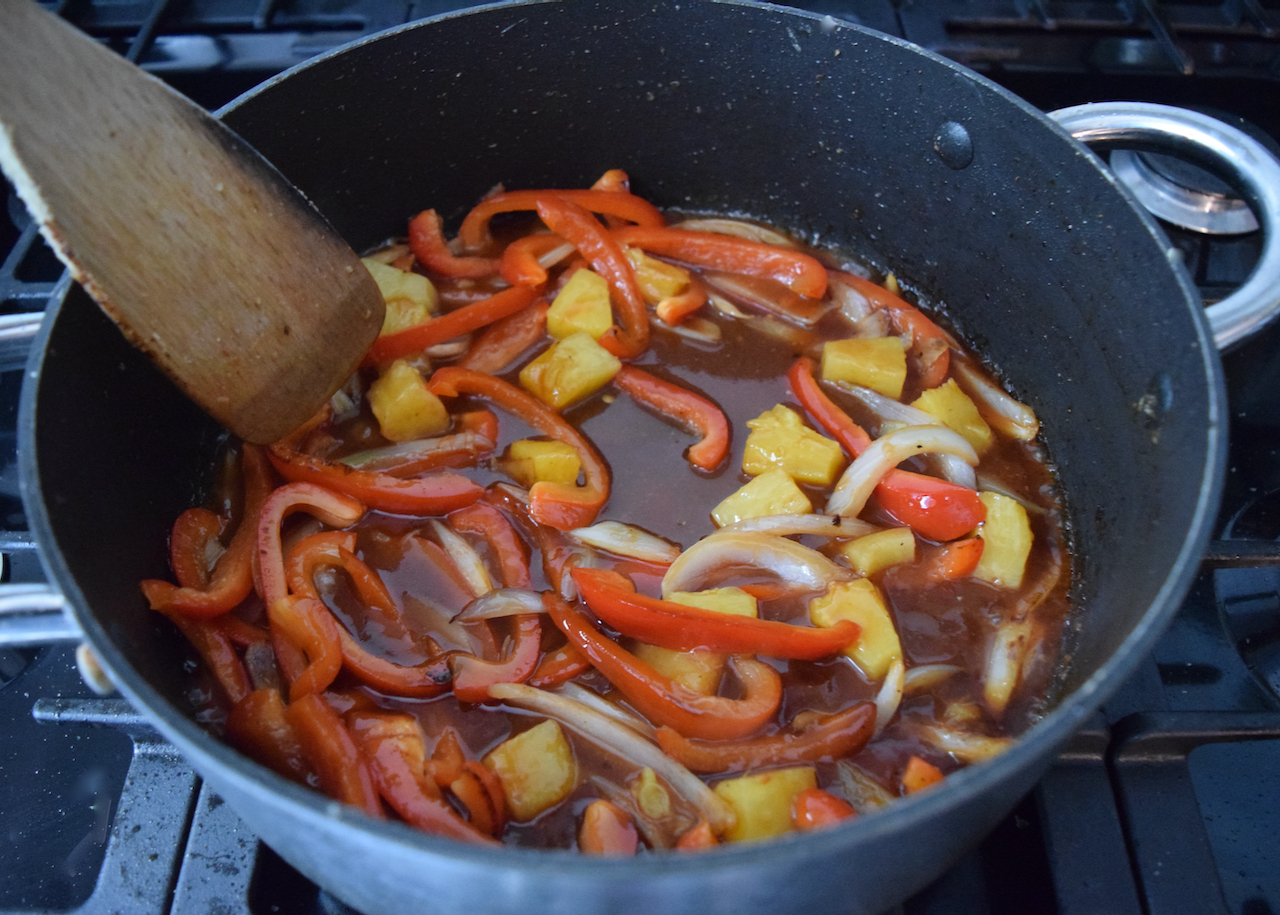 Stir well and bring up to the simmer until the sauce thickens. Add the chicken back to the pan, stir well to coat it in the sauce. Pop a lid on for 5 minutes to ensure everything is good and hot.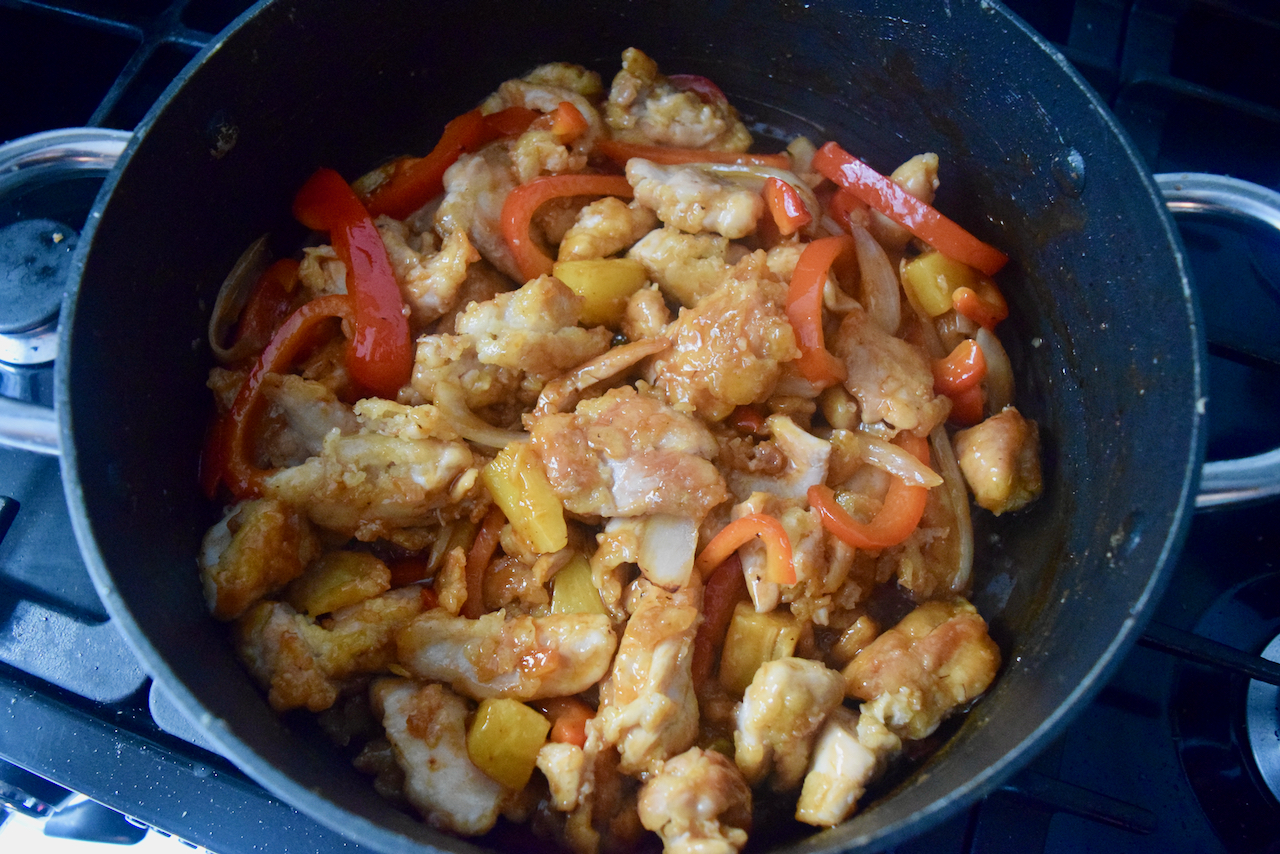 Serve this non-guilty pleasure over some rice or noodles, piping hot and in large bowlfuls.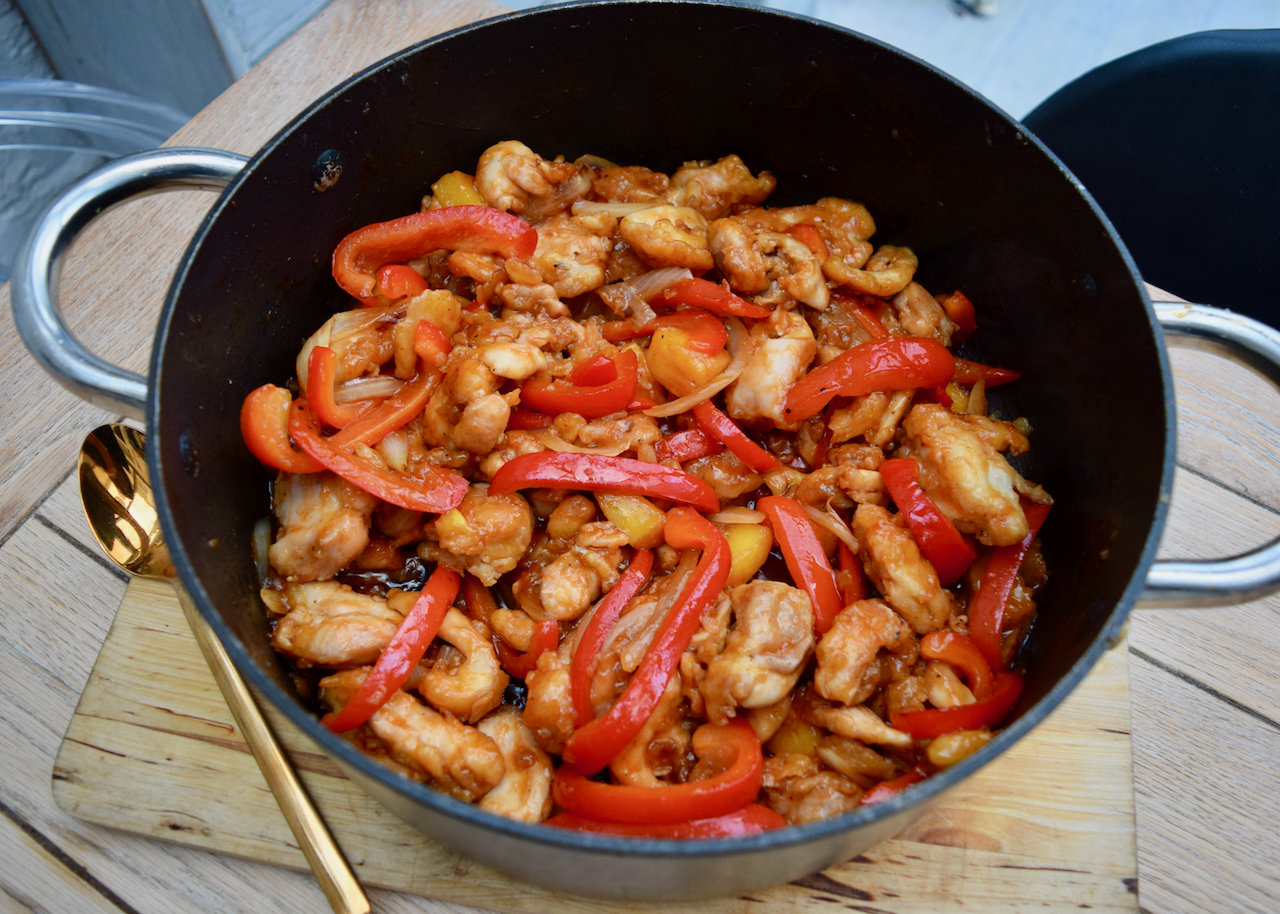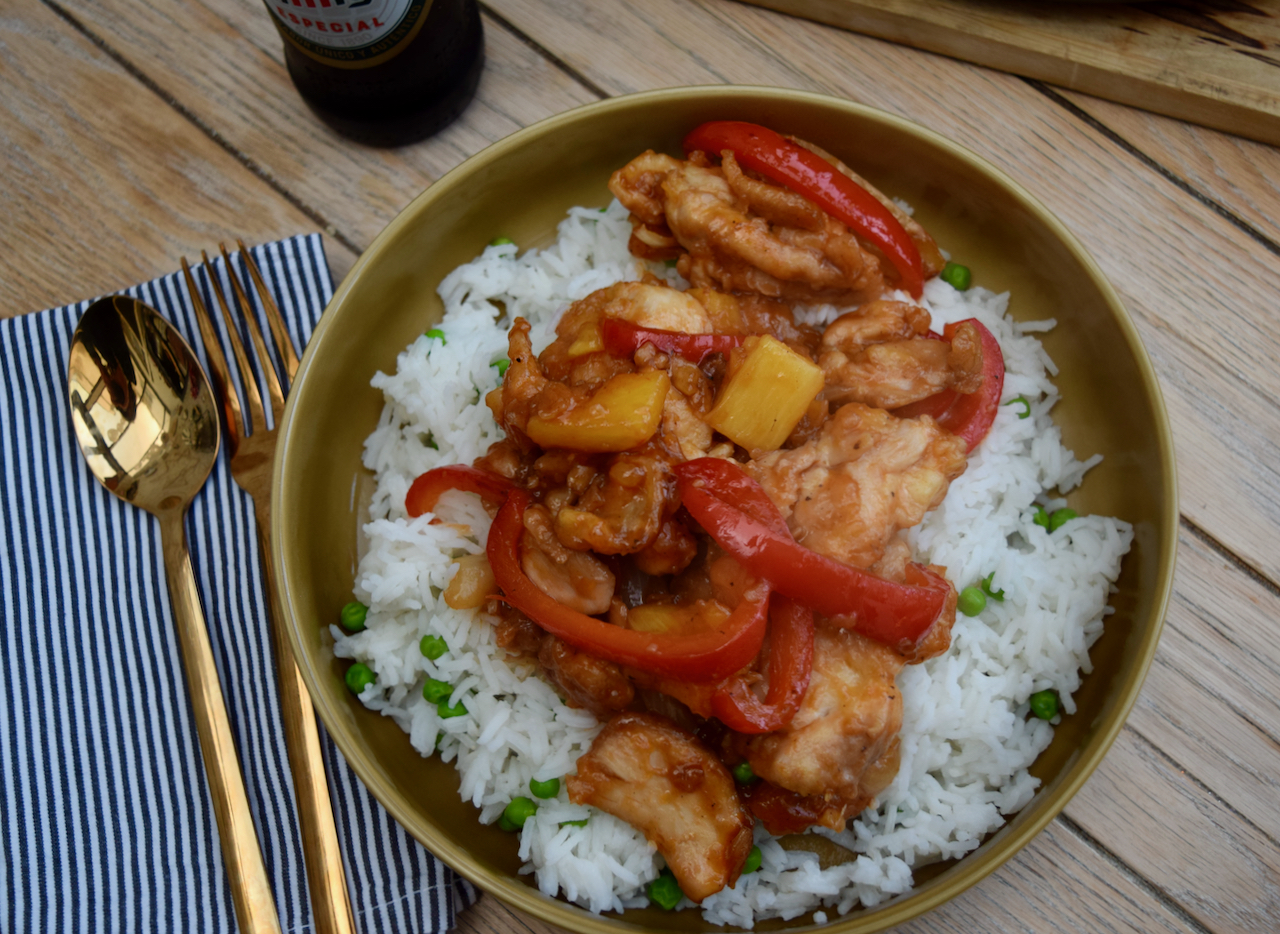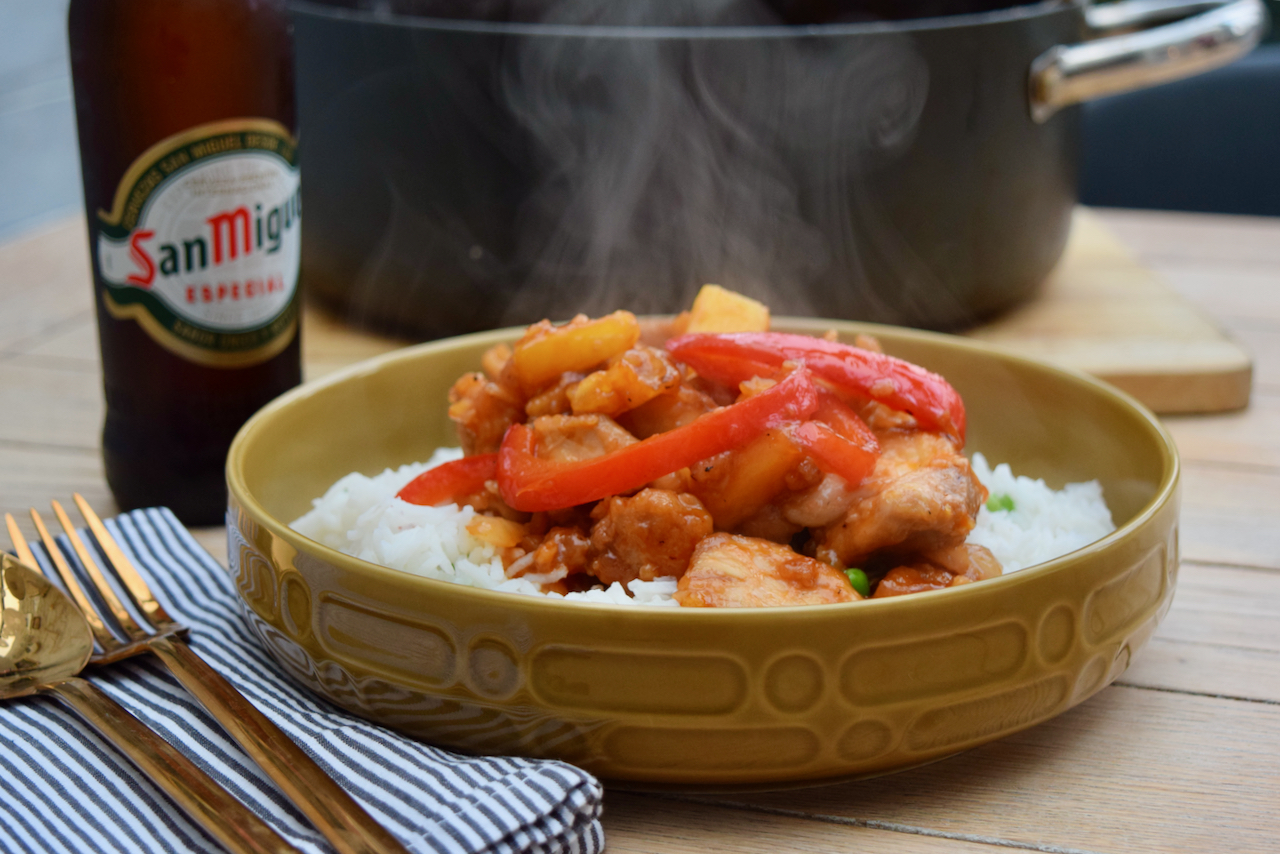 Did I mention the peas are a must? Are peas a guilty pleasure, I bloody hope not as this list will get so long it'll have to become a spreadsheet.
Lucy x
Sweet and Sour Chicken Recipe
Serves a hungry 4
You will just need a large pan with a lid for this
900g boneless chicken thighs
2 tablespoons oil, I used sesame
1 teaspoon salt
2 eggs
100g cornflour
80ml oil, I used vegetable, for shallow frying
2 cloves garlic, crushed, or a teaspoon lazy garlic from a jar
2 small, or 1 large, red pepper, cored and sliced
1 large onion, sliced
1 x 250g-ish tin pineapple chunks, optional as not everyone loves fruit with their meat and reserve the juice for the sauce
Sweet and sour sauce
4 tablespoons tomato Ketchup
4 tablespoons dry sherry, or Shaoxing wine if you have it
4 tablespoons rice vinegar
4 tablespoons light soy sauce
6 tablespoons soft brown sugar
4 tablespoons water, or use the juice from your pineapple, is using
1 tablespoon cornflour
Rice or noodles to serve, peas optional
Make a start by cutting your chicken thighs into slices. Put into a large bowl with the two tablespoons of oil and the salt. Stir and leave to marinate for 10 minutes while you make the sauce.
To make the sauce whisk the ketchup, sherry, rice vinegar, soy, brown sugar, water or pineapple juice and cornflour until well blended. Set aside for later.
Once the chicken's had its short marinade, mix in the eggs then stir in the cornflour until everything's well coated. Heat the 80ml oil in your large pan over a medium high heat, then tip in the chicken, separate with tongs then cook, in a single layer until the underside is golden and crisp. Turn the chicken and continue to cook on the other side until cooked through and browned. Remove to a plate.
Remove any crispy bits from the pan but leave about a tablespoon of oil. Turn the heat down to medium then add the garlic and cook for a minute. Tip in the peppers and onions and stir fry for a couple of minutes or until starting to brown. Pour on the sauce, stir, then add the pineapple, if you're using. Bring up to the simmer then tip the chicken back into the pan and stir well to coat in the sauce. Pop a lid on for 5 minutes to ensure everything's piping hot before serving over rice or noodles. With or without peas.
Any leftovers reheat beautifully over the next day or two.