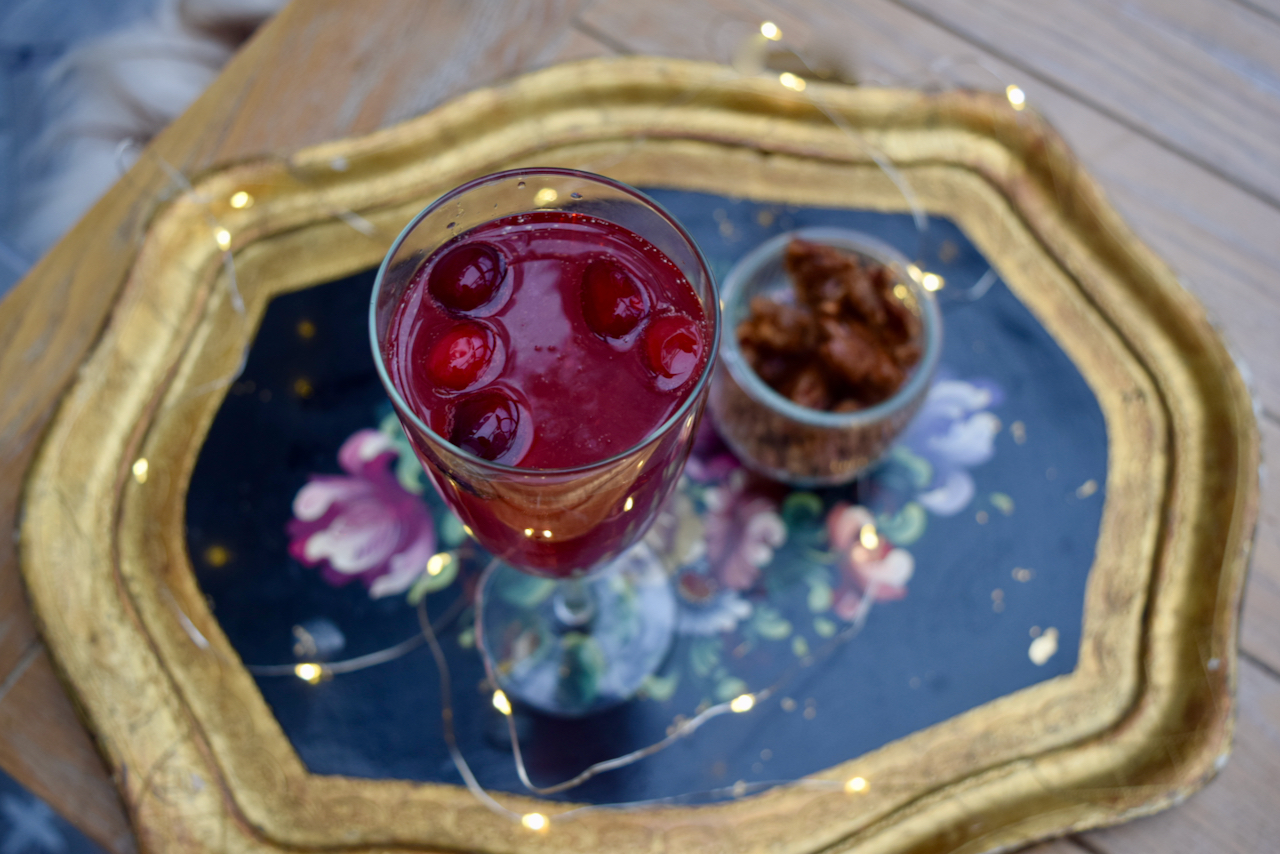 Poinsettia Cocktail recipe
This week I've reached my favourite point in the year when it becomes acceptable to drink every night and it no longer matters if you eat chocolate for breakfast. With a week to go and not a spare moment to hand, a gin and tonic and a packet of crisps is serving as the ideal supper. Christmas is the ultimate time of the year for cocktails and in particular, fizz based ones. As a change from the usual Christmas morning Bucks Fizz, this year we'll be enjoying a Poinsettia. Or three.
Cranberry and orange are classic festive flavours and they make a bloody delicious cocktail. The Poinsettia has sourness, sweetness and bubbles. It's so fresh tasting and drinkable; perfectly acceptable as a breakfast tipple, such is the way over Christmas. I went for prosecco as my fizz choice, saving the Champagne for the 25th, but either is great for your Poinsettia. I had an abundance of Cointreau too, but I imagine any orange liqueur or triple sec would also be a lovely addition.
Lovely people have, over the years, bought me Christmas Poinsettias as gifts. I am quite hopeless with house plants, but thankfully my skills in cocktail making are far more refined.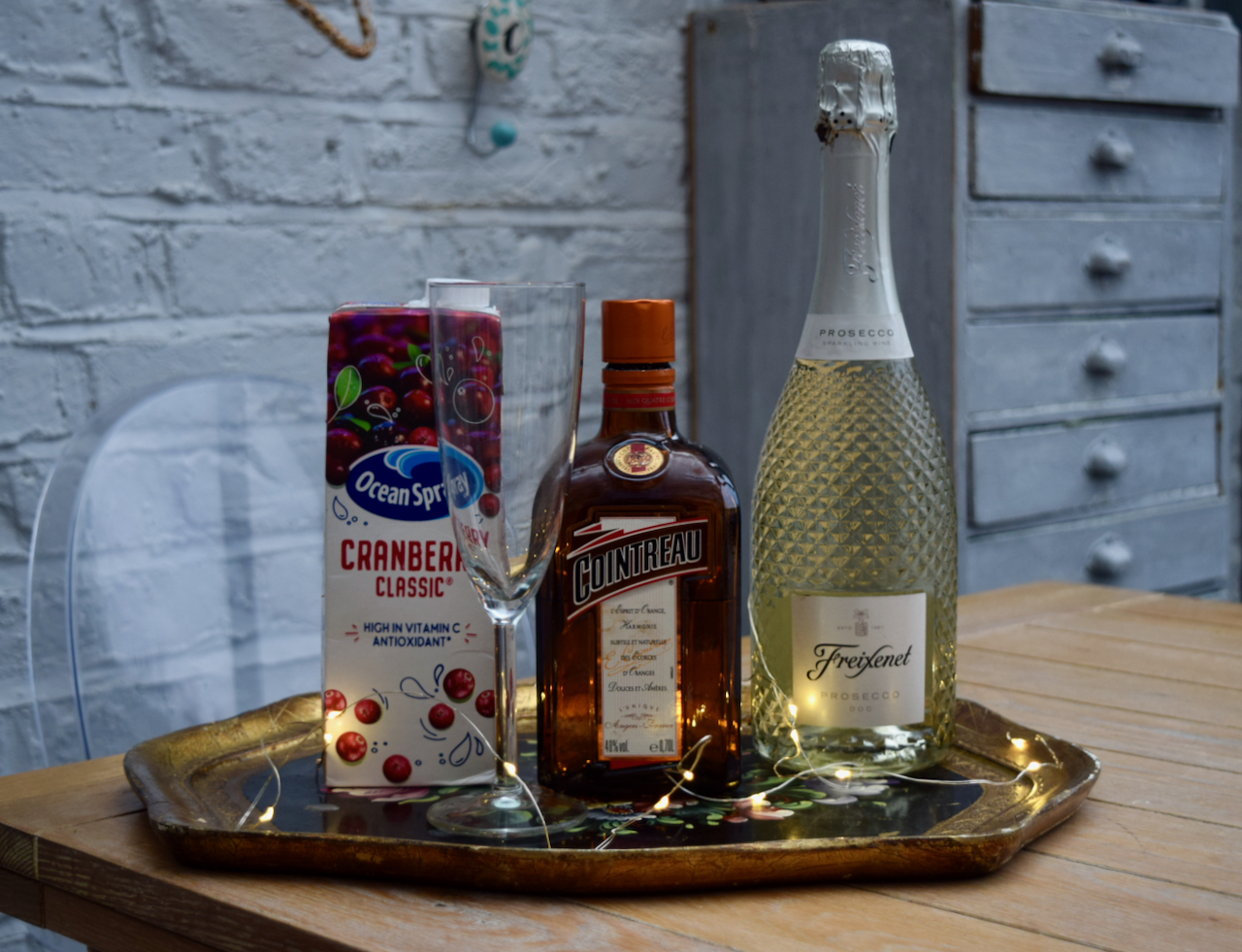 Three ingredients go into creating this simple, but effective drink. I mainly love the Freixenet prosecco because the bottle's beautiful, go with whatever fizz you have to hand.
No need for the cocktail shaker today so go straight into your glass with the cranberry juice and then the orange liqueur.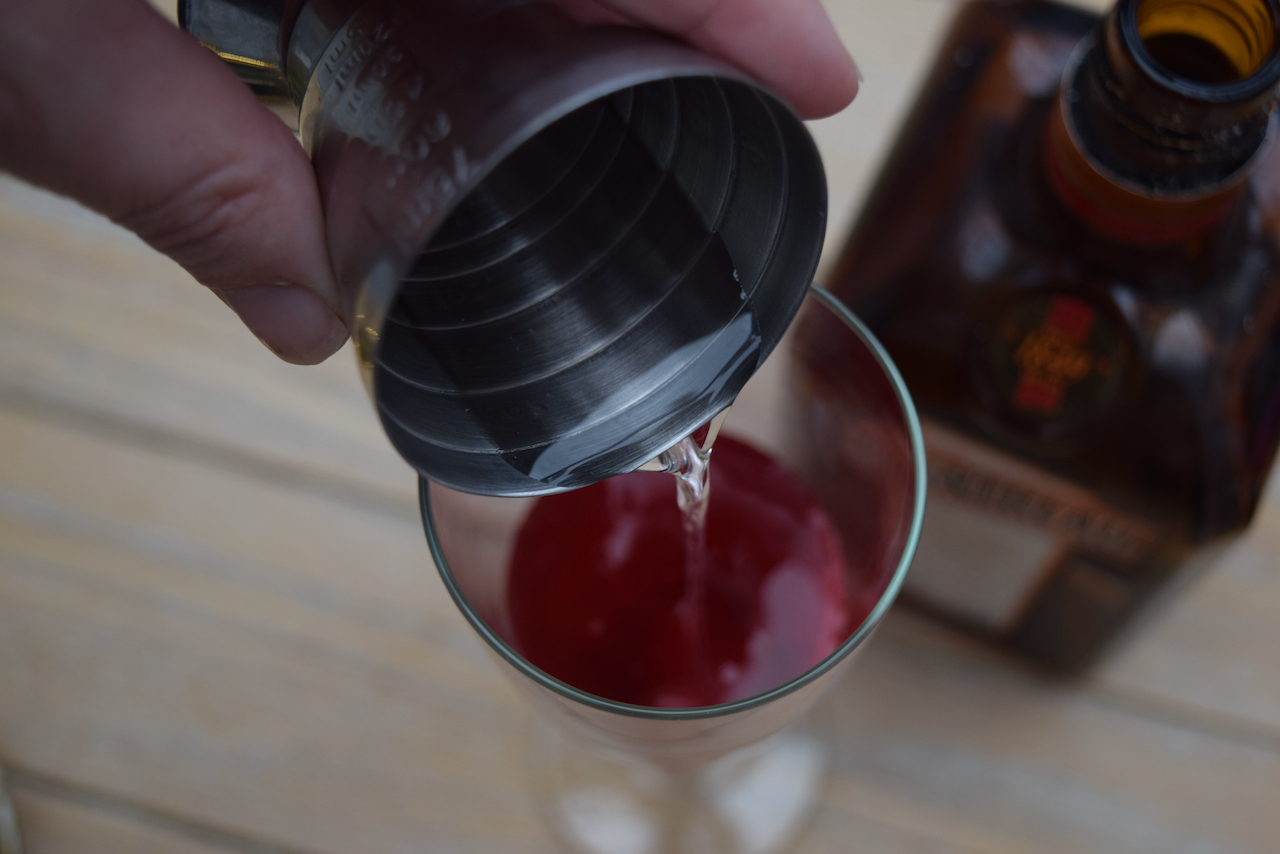 Give these two a little stir then top up with some fizz, slowly, you won't want to spill a drop of this.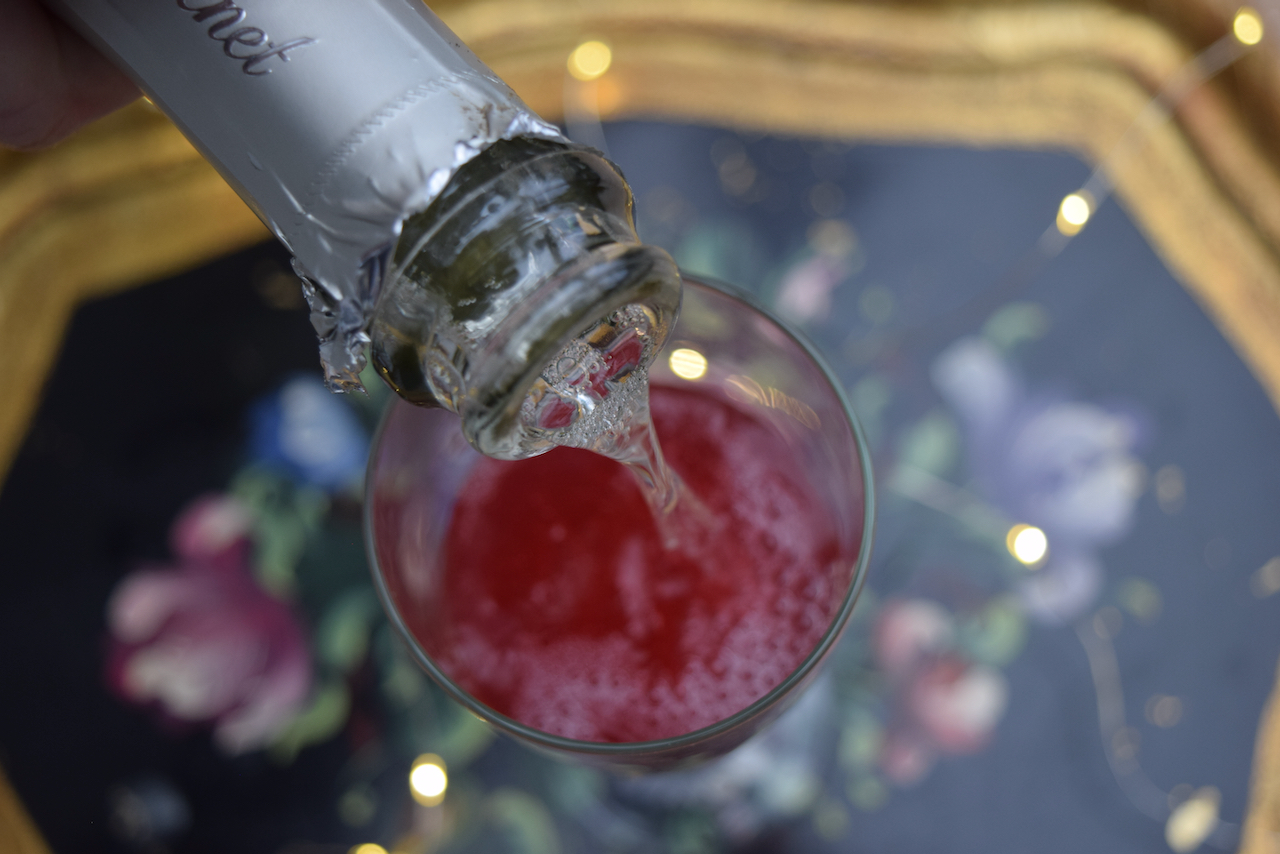 Drop in a couple of fresh or frozen cranberries, to complete this wonderful Christmas thirst quencher.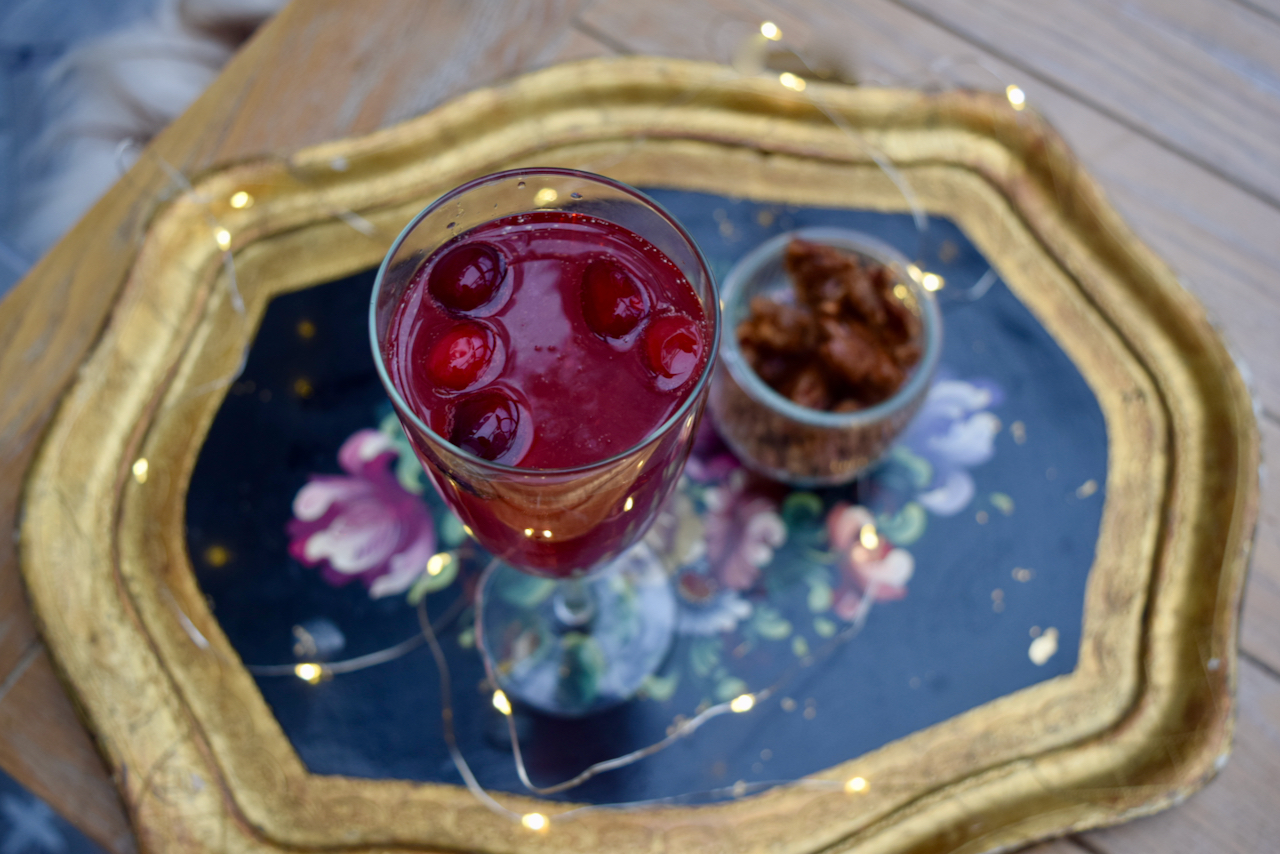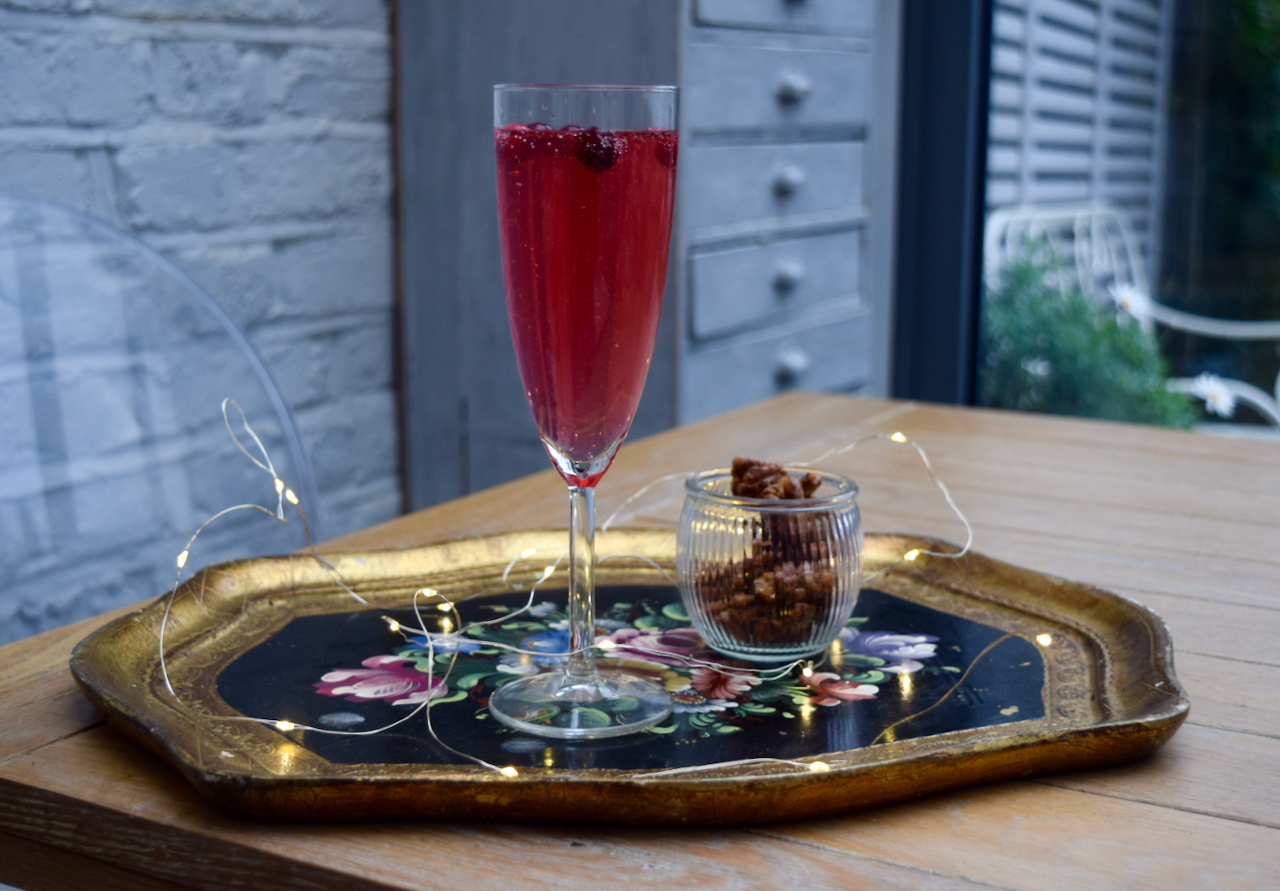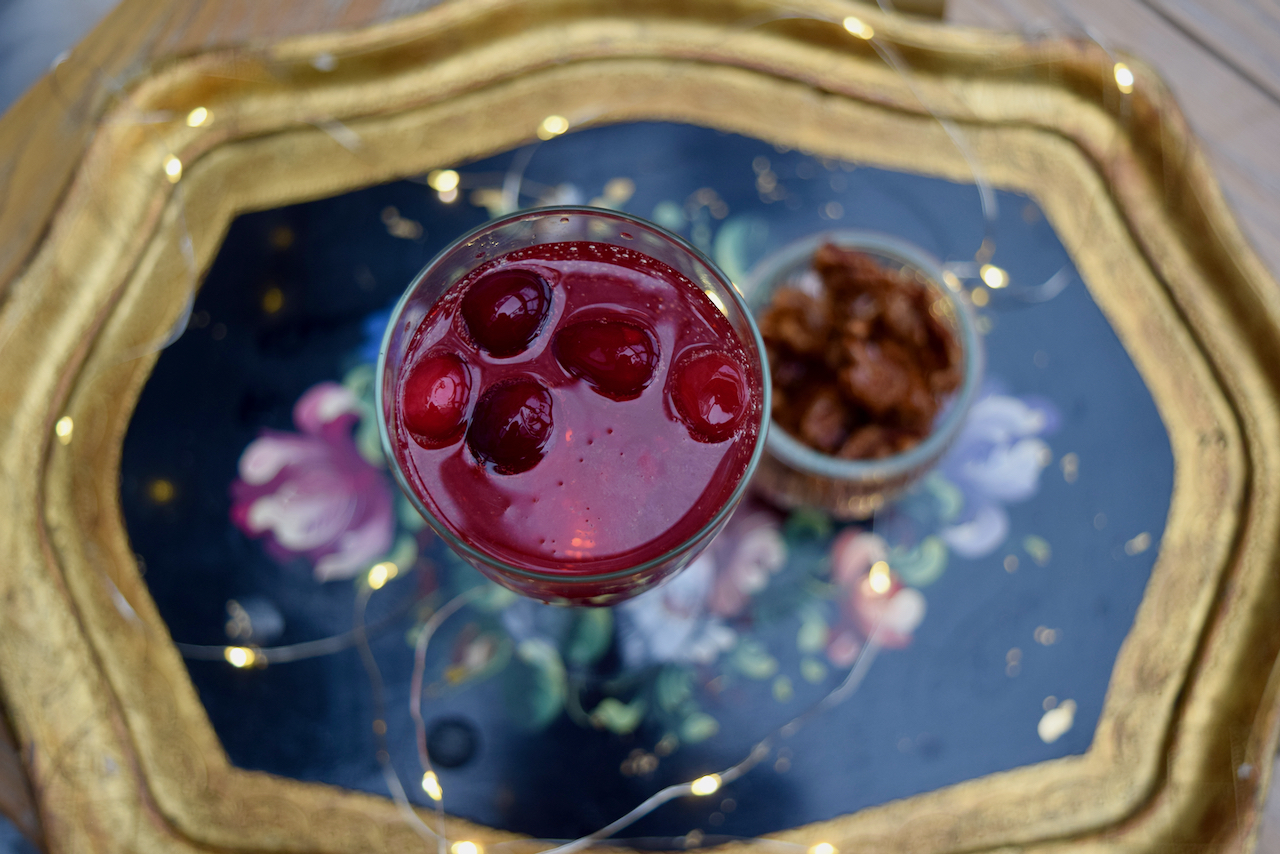 This Christmas will be all about staying at home and being safe. Drinking cocktails in the comfort of your own living room seems to be your best bet; I know that's what we'll be doing.
Lots of love
Lucy x
Poinsettia Cocktail recipe
Makes 1
You will just need a champagne flute
15ml orange liqueur
75ml cranberry juice
Champagne or prosecco to top up
Fresh or frozen cranberries to garnish
Take your champagne flute or coupe and measure in the orange liqueur and cranberry juice. Give it a little stir then top up with Champagne or Prosecco.
Garnish with fresh or frozen cranberries. Sip, then make another.