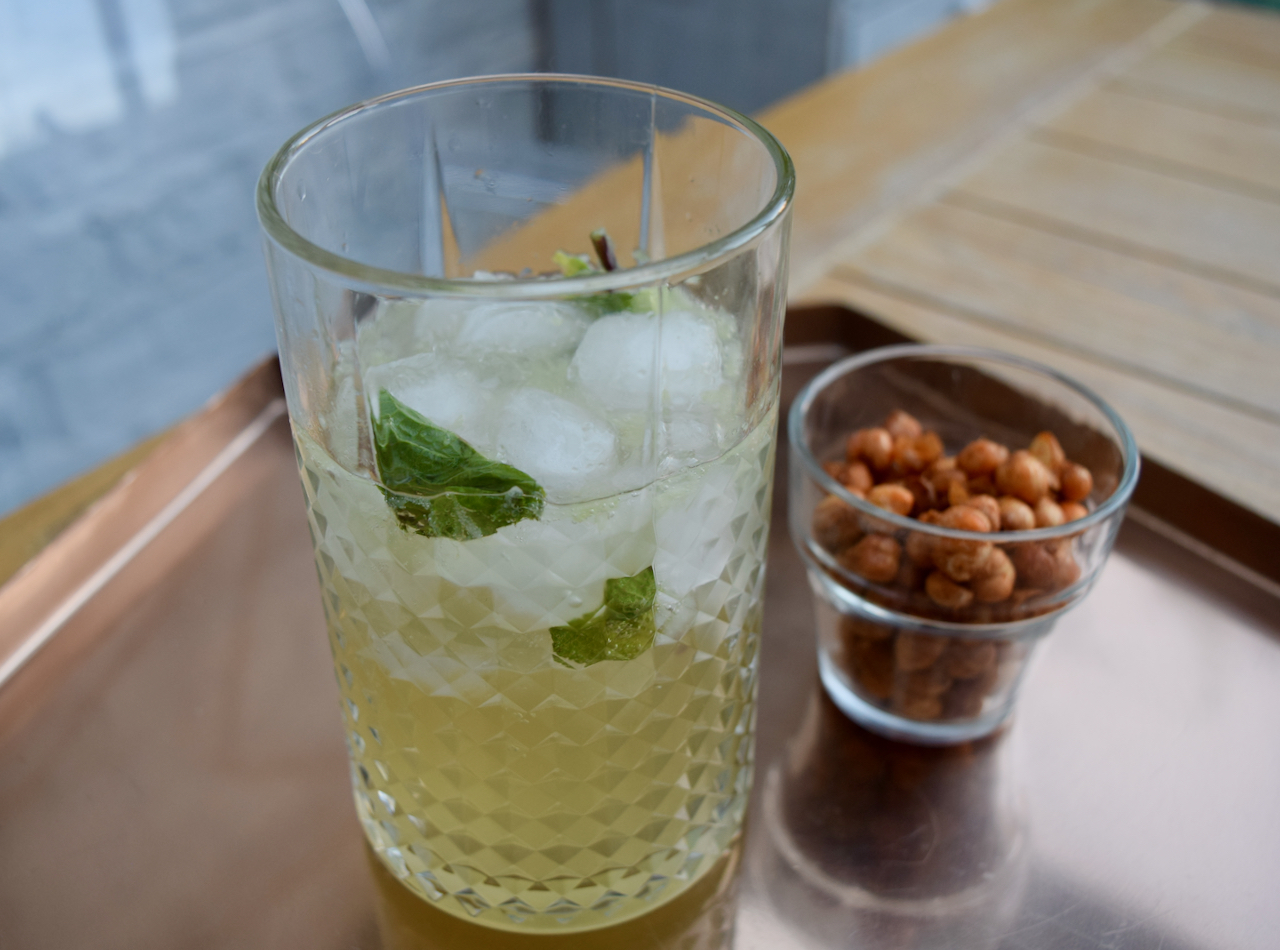 Ginger Whisky Mojito recipe
I don't need much of an excuse to drink whisky, in fact it's a positive pleasure. I'm sure I've inherited my love of a wee dram from my Mother who is quite the whisky aficionado. It's Burns Night this Saturday which heralds this week's Friday cocktail, the magnificent Ginger Whisky Mojito.
A traditional Burns night celebration includes haggis, neeps and tatties, poetry and of course, whisky. Now, traditionalists would really not appreciate my meddling with their precious spirit, however, meddle I have. This Ginger Whisky Mojito is a fresh, warm and amazing twist on a classic cocktail. Mint and lime is muddled with whisky then topped up with spicy ginger beer. This is so tasty, to hell with whisky etiquette, which usually means not even adding ice to this much respected tipple.
Haggis and a Ginger Whisky Mojito sounds like a bloody lovely way to celebrate Robert Burns' birthday. He's been dead since 1796, poor sod, so he won't know I have bastardised the traditional wee dram, so I may just get away with it.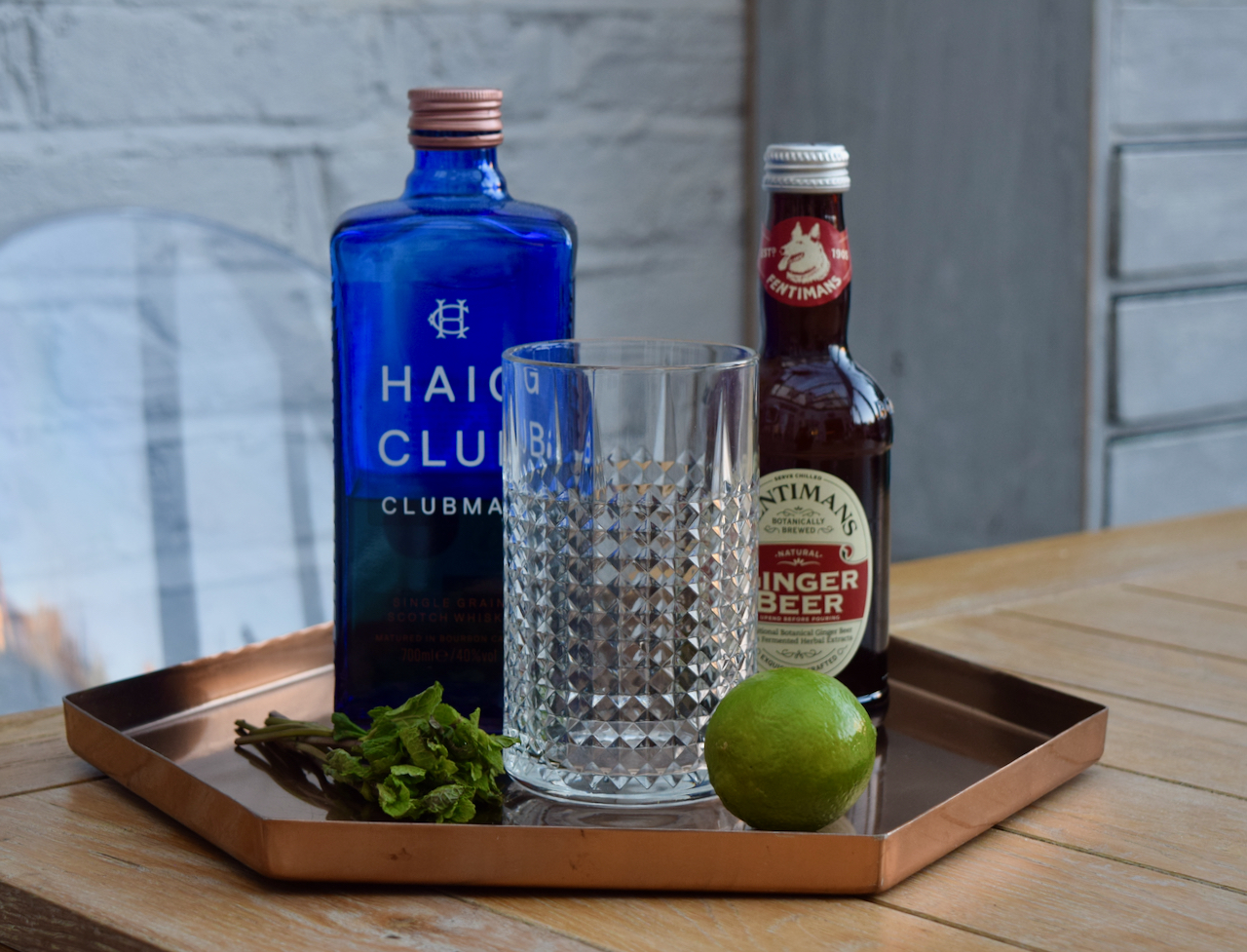 What a delicious line up for this Ginger Whisky Mojito. I chose to use some Haig Club whisky, it's a blended Scottish whisky which has an affiliation to David Beckham. By using this, it means surely him and I are almost best friends.
Start on this Burns Night treat with a lovely tall glass and the juice of half a lime. Add the fresh mint leaves and then muddle the whole lot with the back of a spoon to release all those minty oils.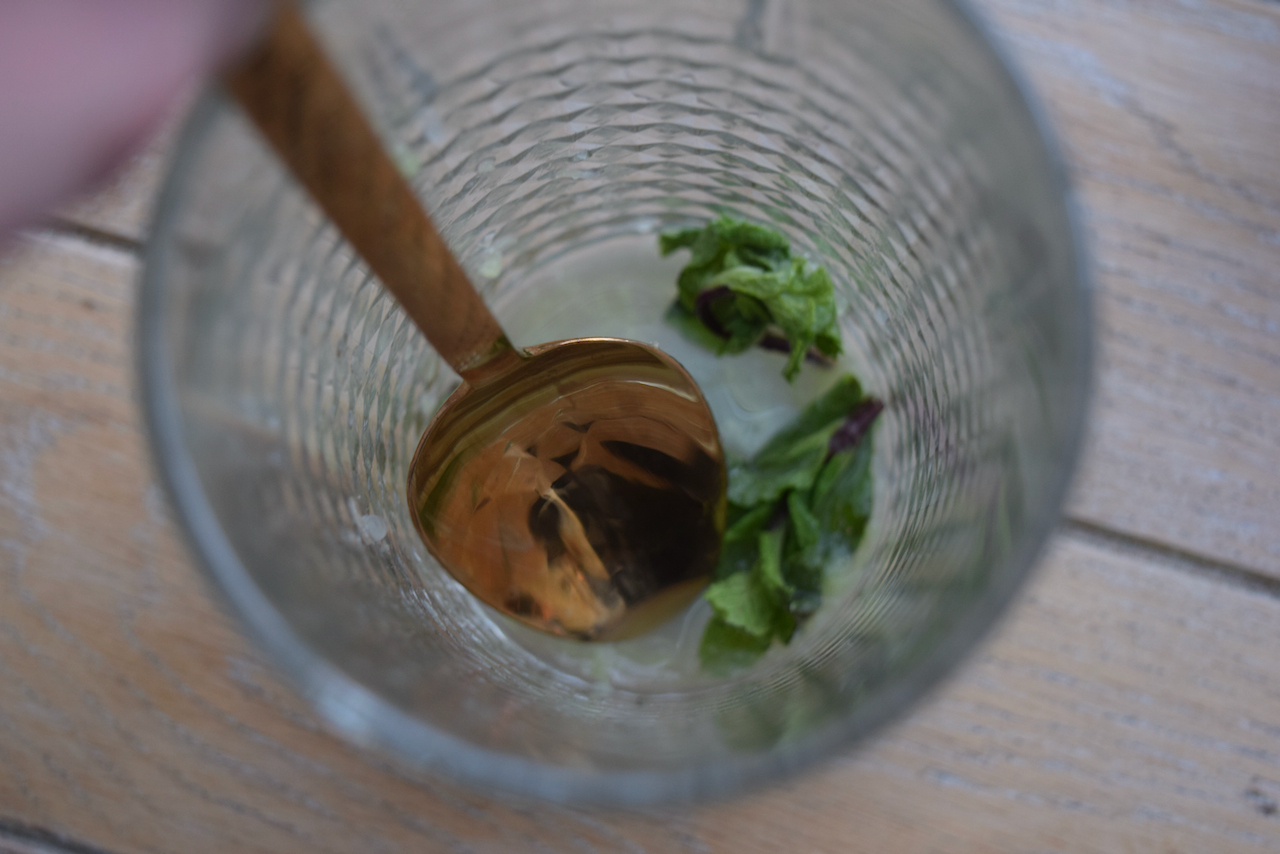 Cut your half a lime into 2 quarters then drop one into the glass for extra flavour. Follow in with your chosen whisky, a lovely big double shot.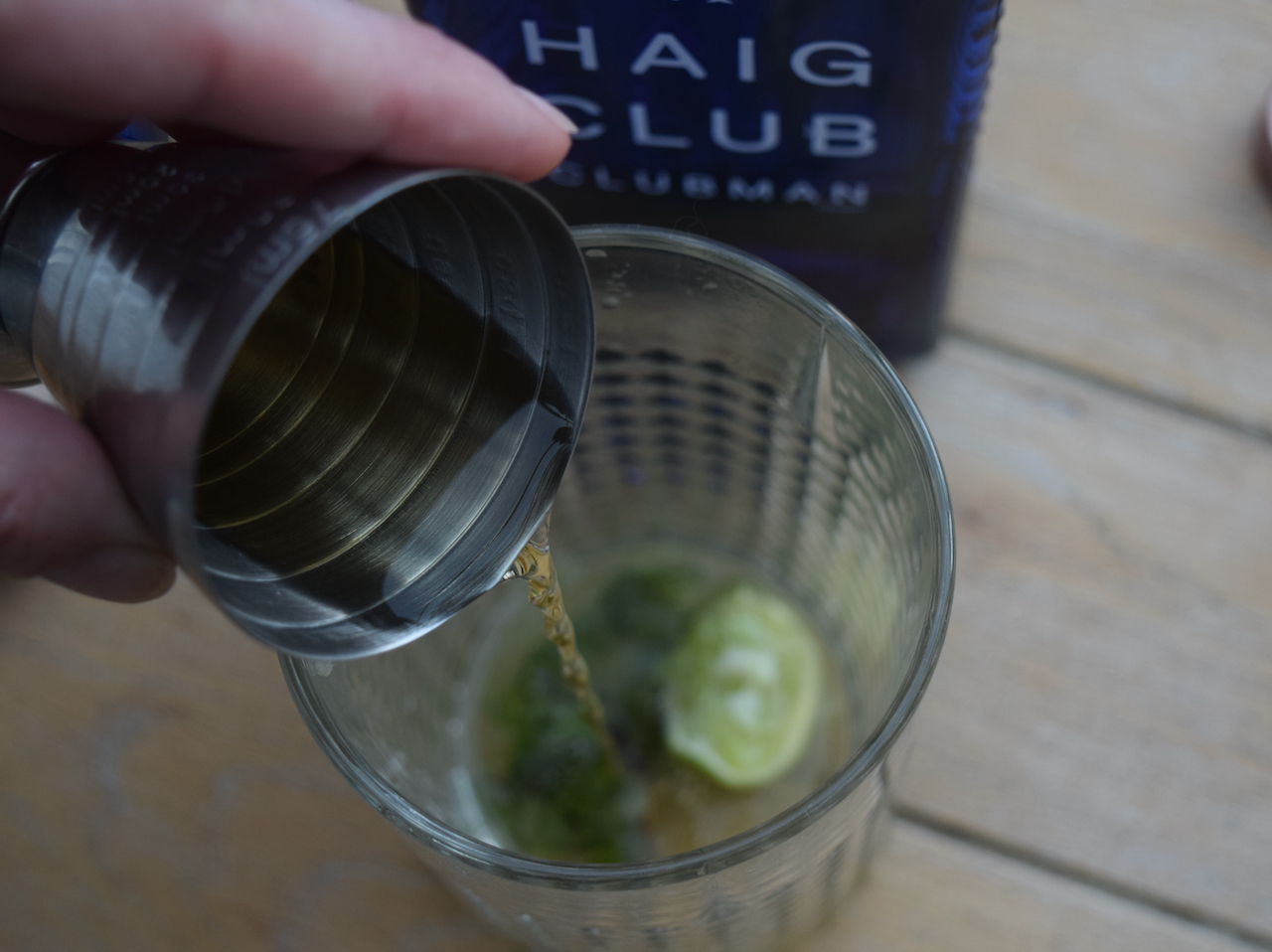 Top up with some spicy ginger beer.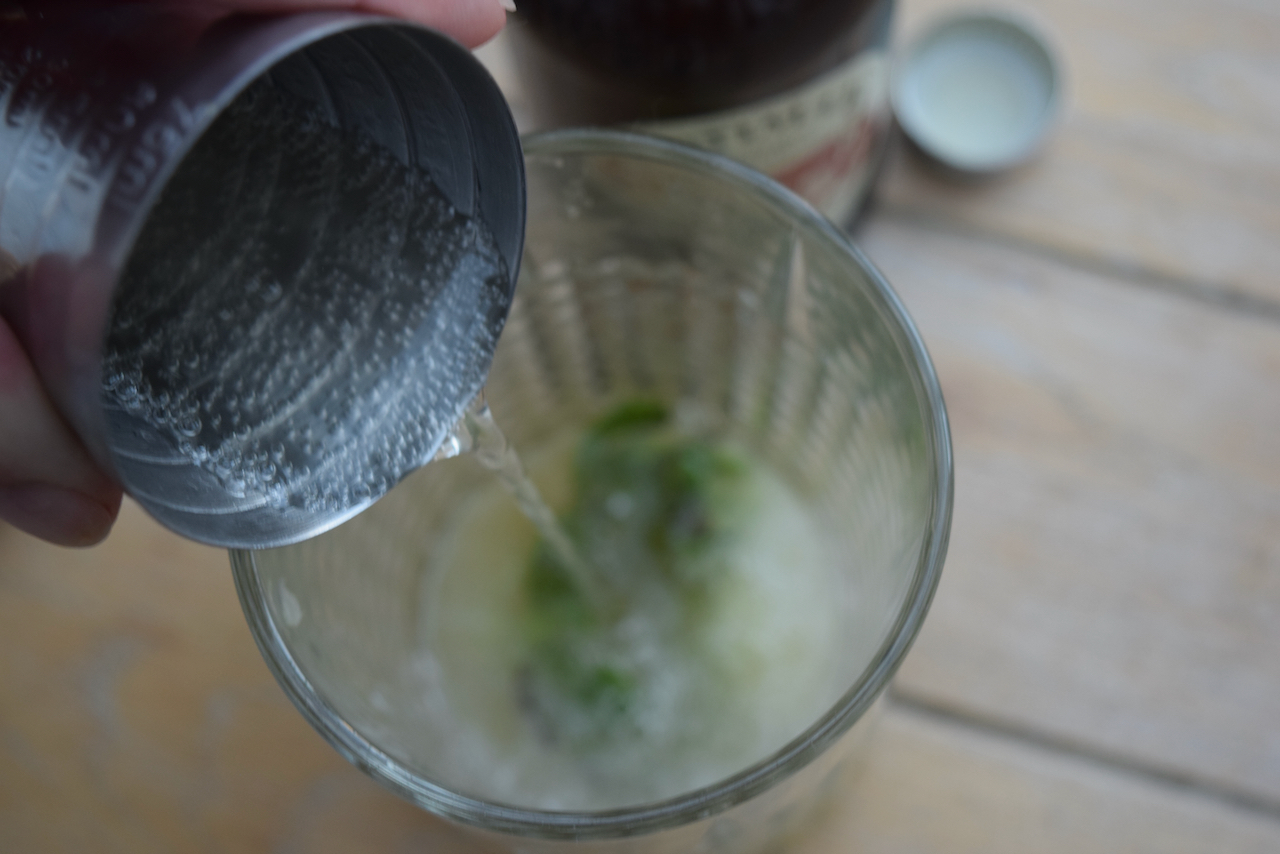 Give it all a gentle stir, then drop in a good handful of ice.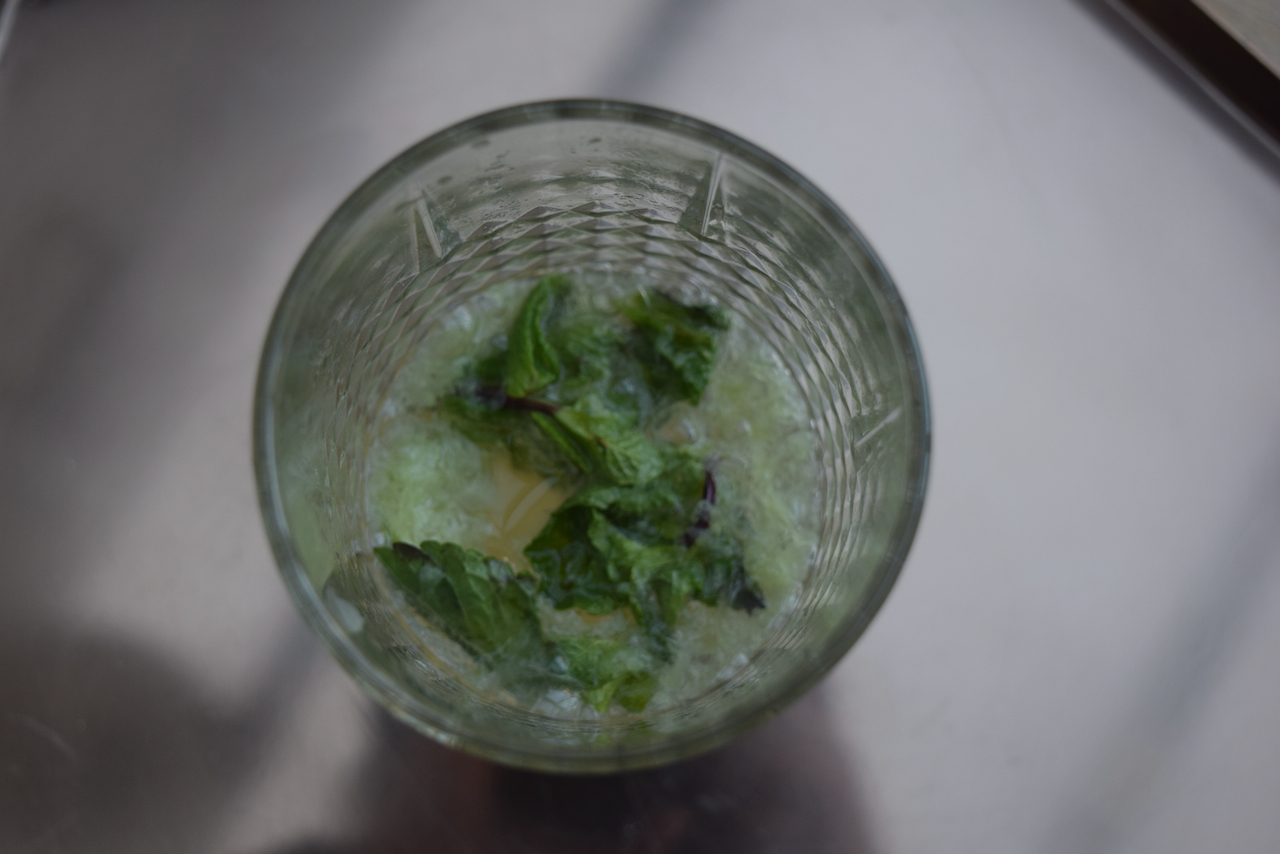 Add some more fresh mint or a lime wedge for garnish then sip and recite some Scottish poetry, if you like.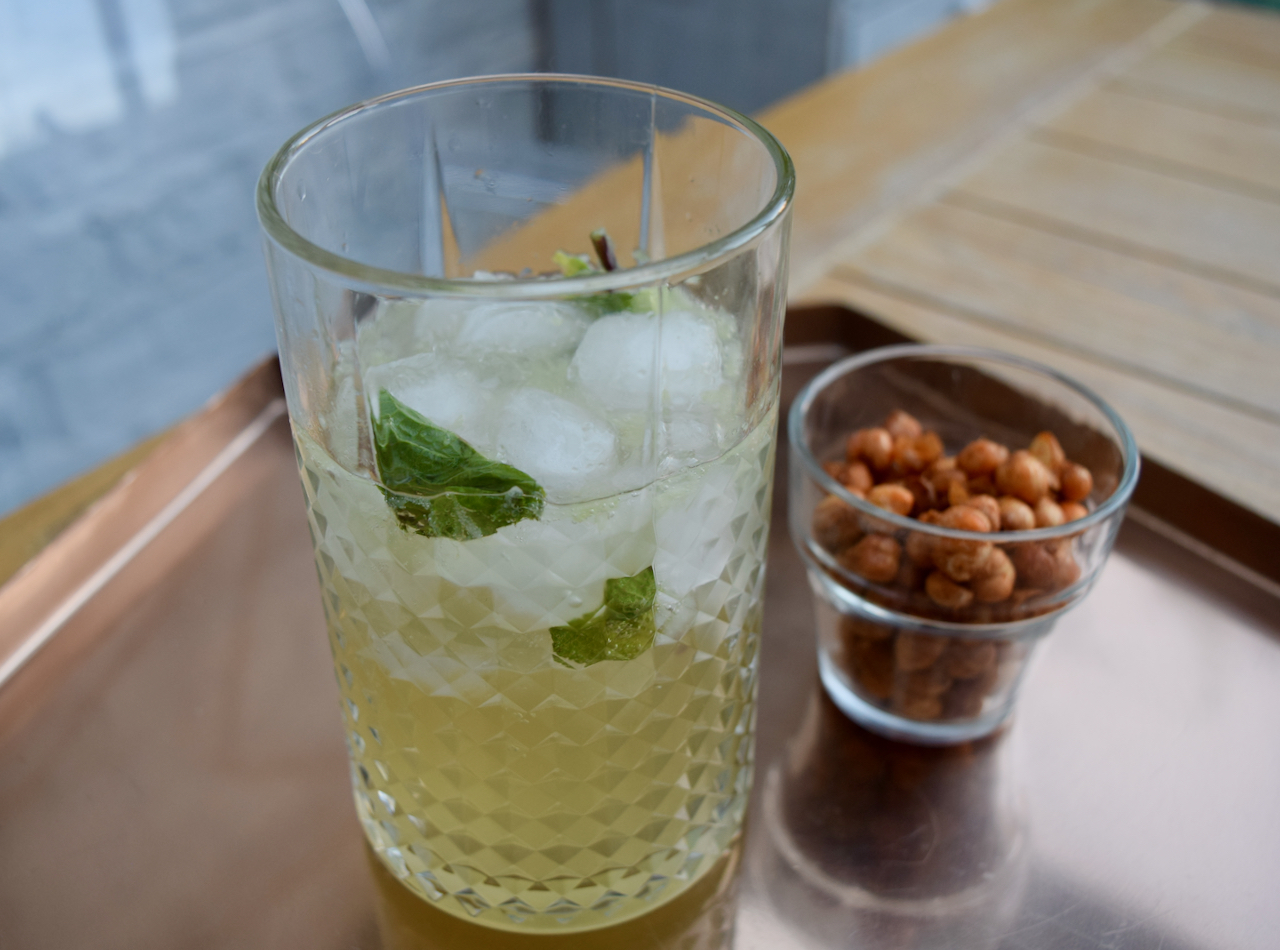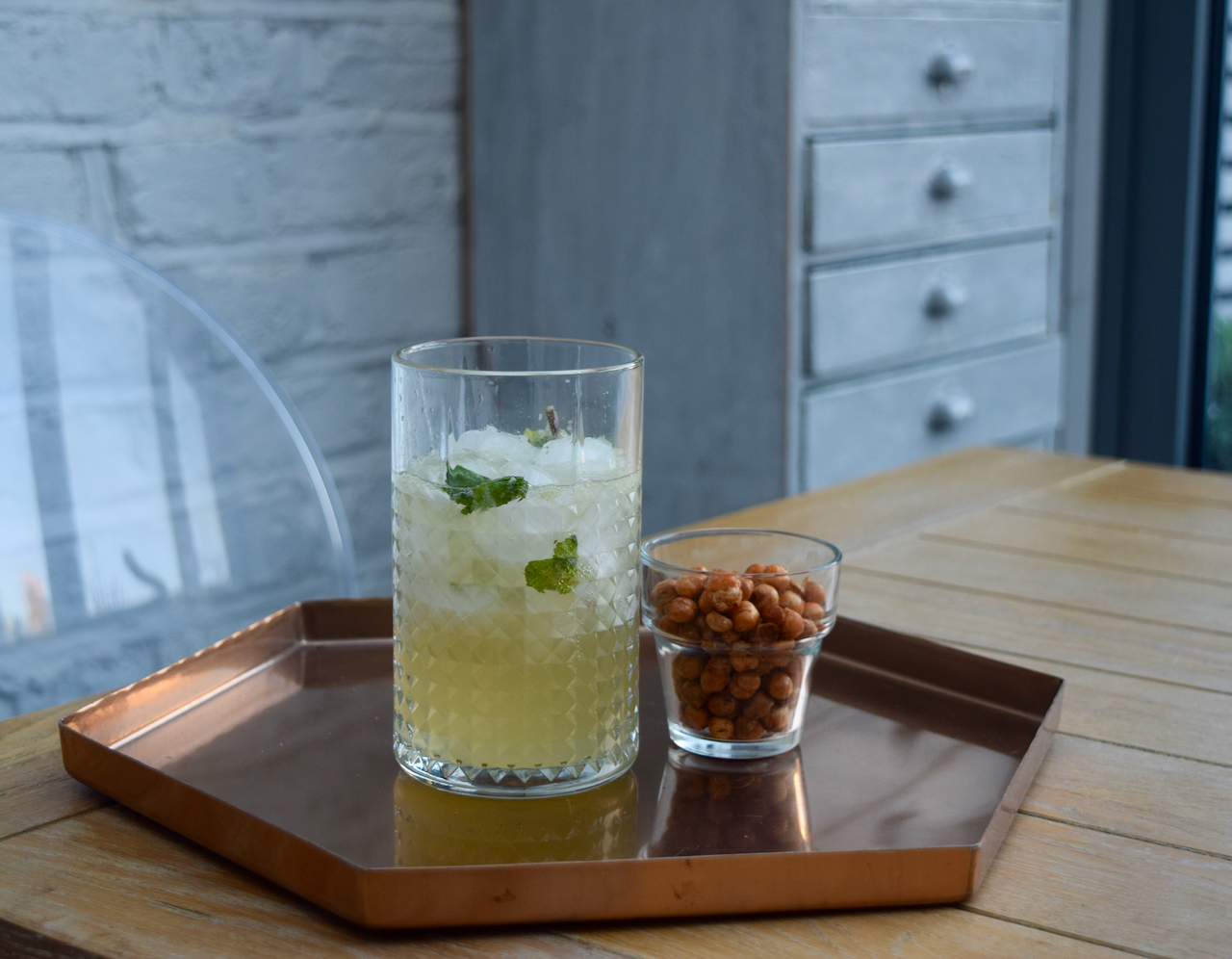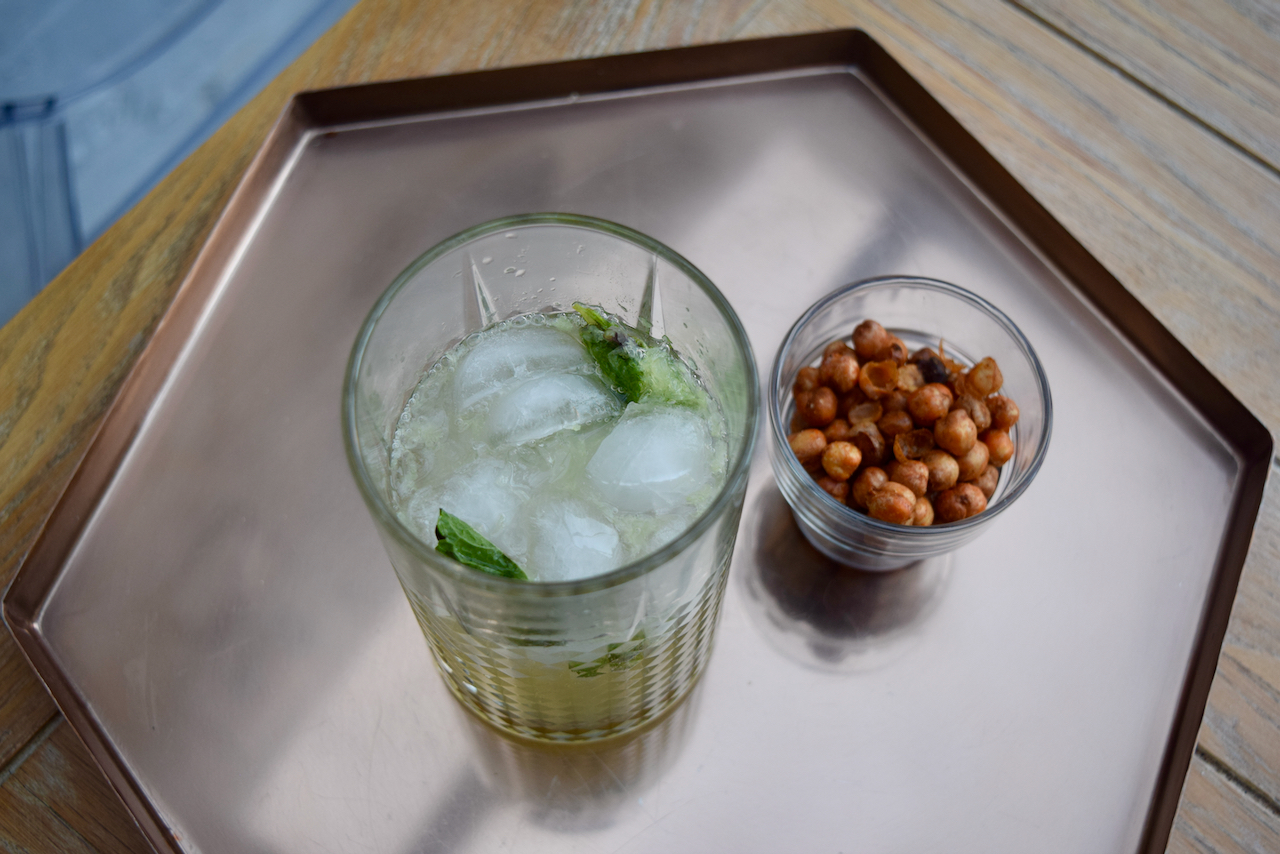 It's still bloody January, even though it feels it could be March by now. This Ginger Whisky Mojito has a touch of much needed warmth with a whiff of the spring to come. Enjoy it, and toast the late Robert Burns on his Birthday while you do.
Lucy x
Ginger Whisky Mojito recipe
Makes 1
You will need a lovely long glass
Ice
1/2 lime, cut in half
8 fresh mint leaves
50ml whisky
125ml ginger beer
More fresh mint or lime wedges to garnish
Take a long glass and add the juice of the half a lime. Add the fresh mint leaves and muddle with the back of a spoon to release the oils. Drop one of the lime quarters into the glass.
Pour in the whisky then top up with the chilled ginger beer. Stir then add a good handful of ice and garnish with some more fresh mint leaves or a lime wedge. Sip and enjoy.