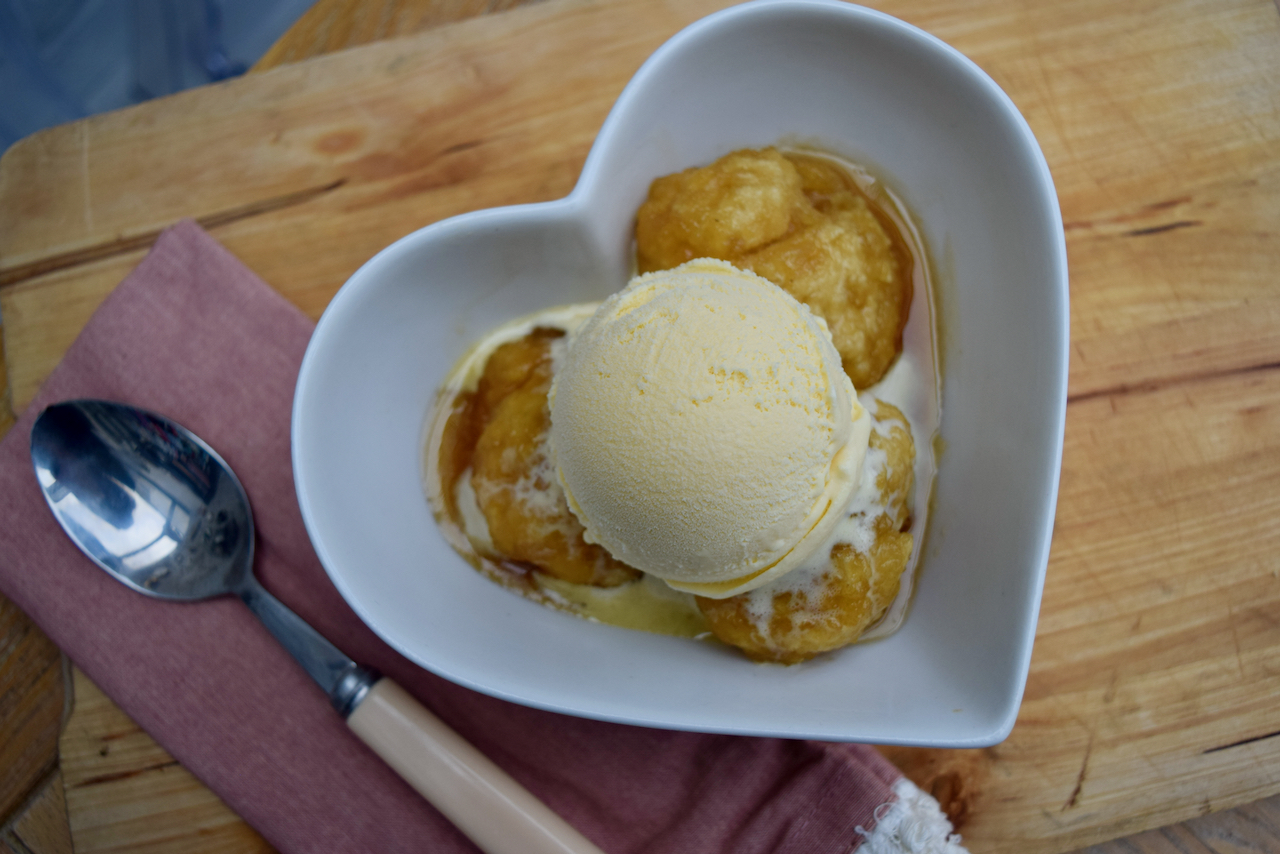 Golden Syrup Dumplings Recipe
Valentine's Day is a lot of nonsense in my humble opinion. Just a marketing exercise created by card companies. Cynical, me? Well I've been with Clyde for 33 years, so Valentine's is really just another day, give or take the odd bar or two of his favourite Dairy Milk. However, there are other ways to celebrate with the people you love on the 14th February and one of these is a giant bowl of Golden Syrup Dumplings.
I could totally be wooed by anything involving golden syrup. It is one of my favourite things in the whole world. In a steamed pudding, in flapjack, on pancakes or straight from the tin with a spoon. I am so easily pleased. These Golden Syrup Dumplings are such a simple and beyond tasty way pud. No need for a mixer, just bowls and a pan to wash up. Whip them up in under 30 minutes and watch as your family fall in love with you all over again as you present them with a bowl of syrup based heaven. A huge thank you to Gourmet Traveller for the inspiration for these, I can't thank you enough.
There is so no need for expensive flowers, champagne or chocolates when there's Golden Syrup Dumplings in the world. Valentine's is all about love, balls to over priced gestures, go straight for the heart with a divine syrup based dessert, made with love.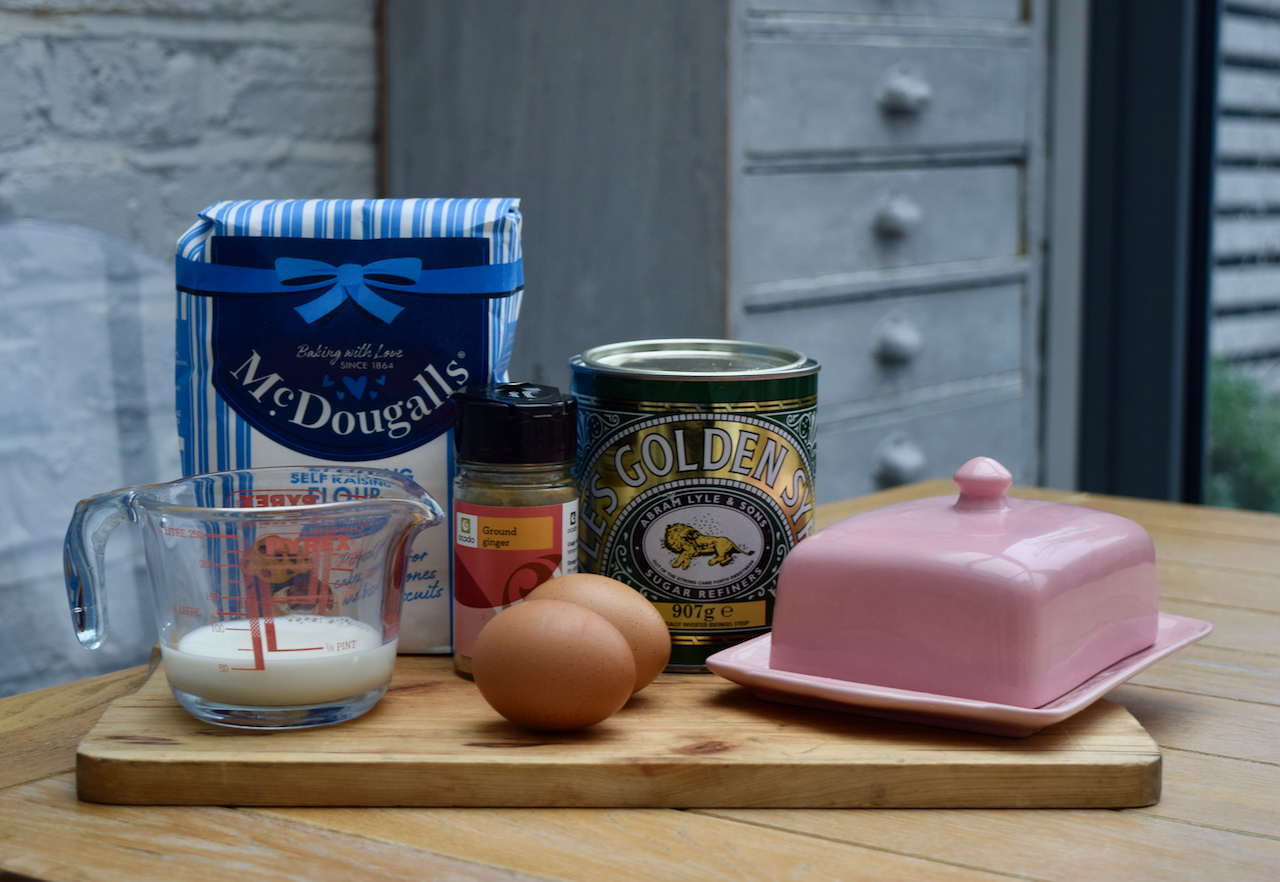 Who knew such a small selection of ingredients could make such an amazing pud. It's a real winter special, just perfect for the stormy conditions we're struggling with at the moment.
Start on this dessert made with love by measuring the generous amount of golden syrup into a large saucepan or high sided frying pan. Pour in 290ml of water. Bring this up to the simmer over a low heat.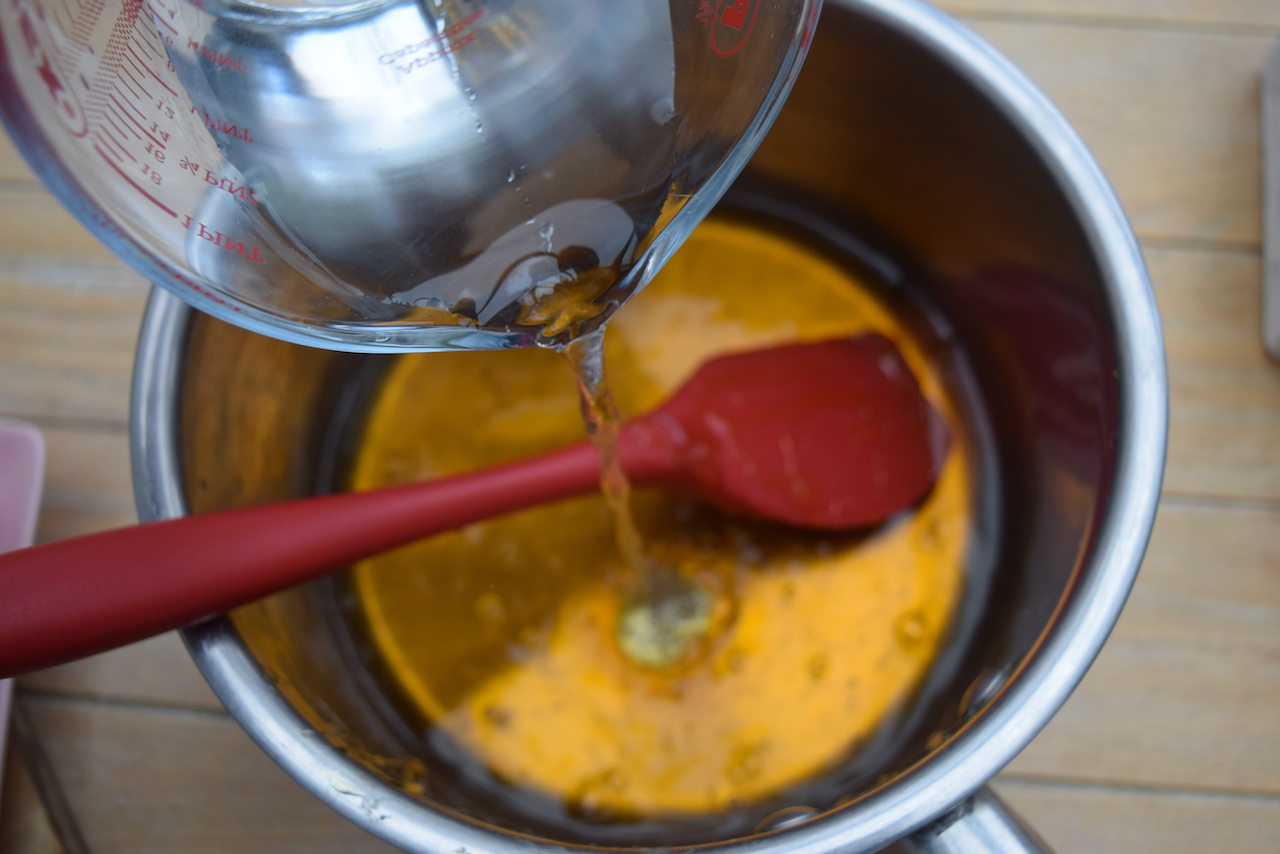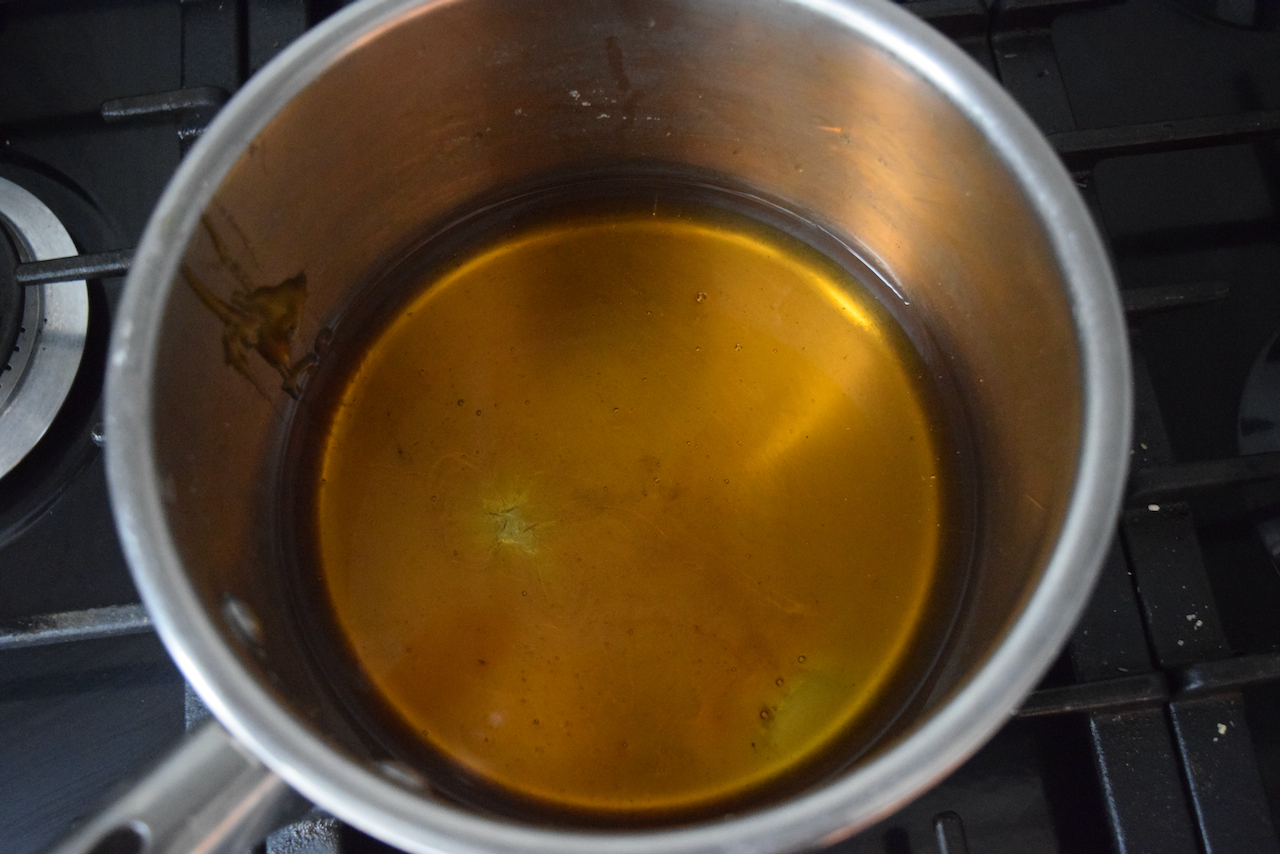 While this heats up get on with the dumplings. Take a good sized bowl and mix together the flour, pinch of salt and ground ginger.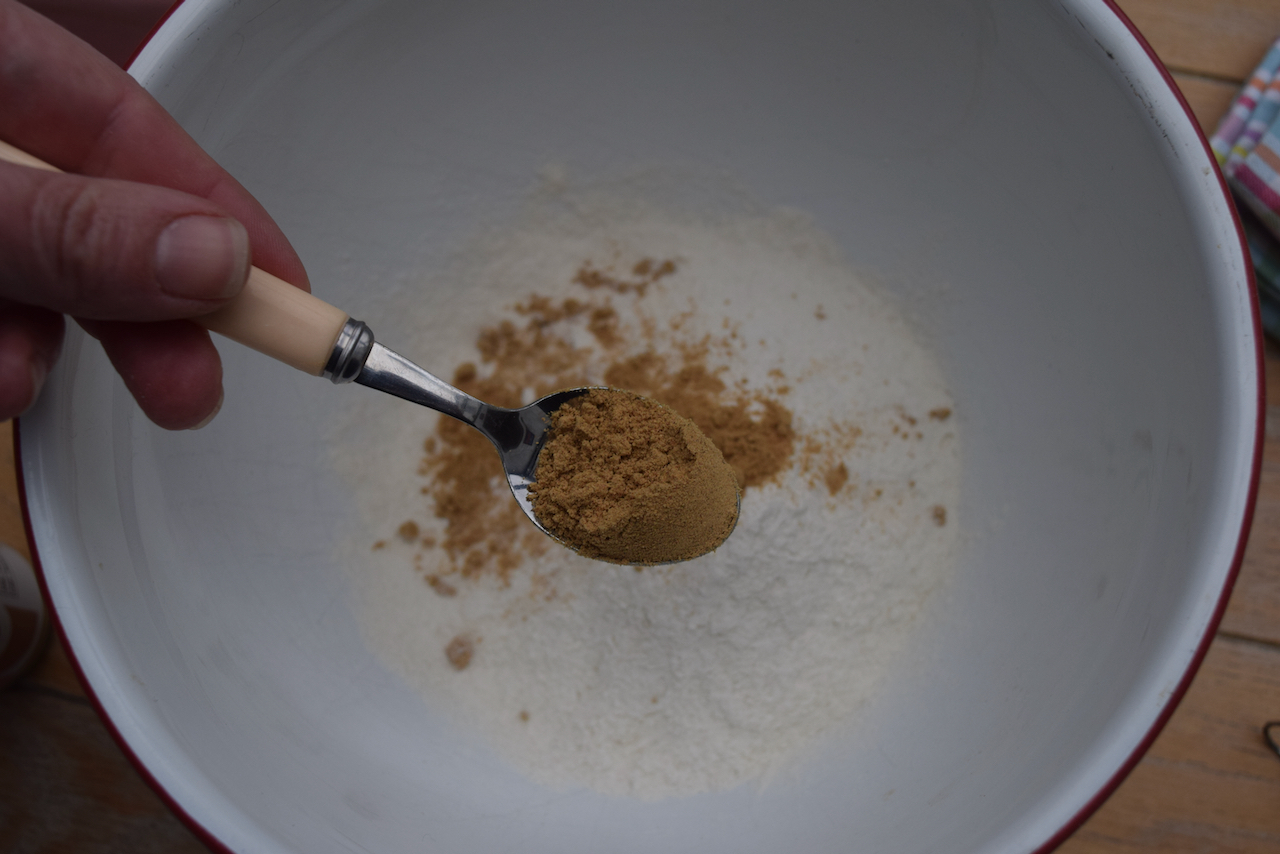 Add the cubes of butter and rub into the flour until the mixture resembles lumpy breadcrumbs.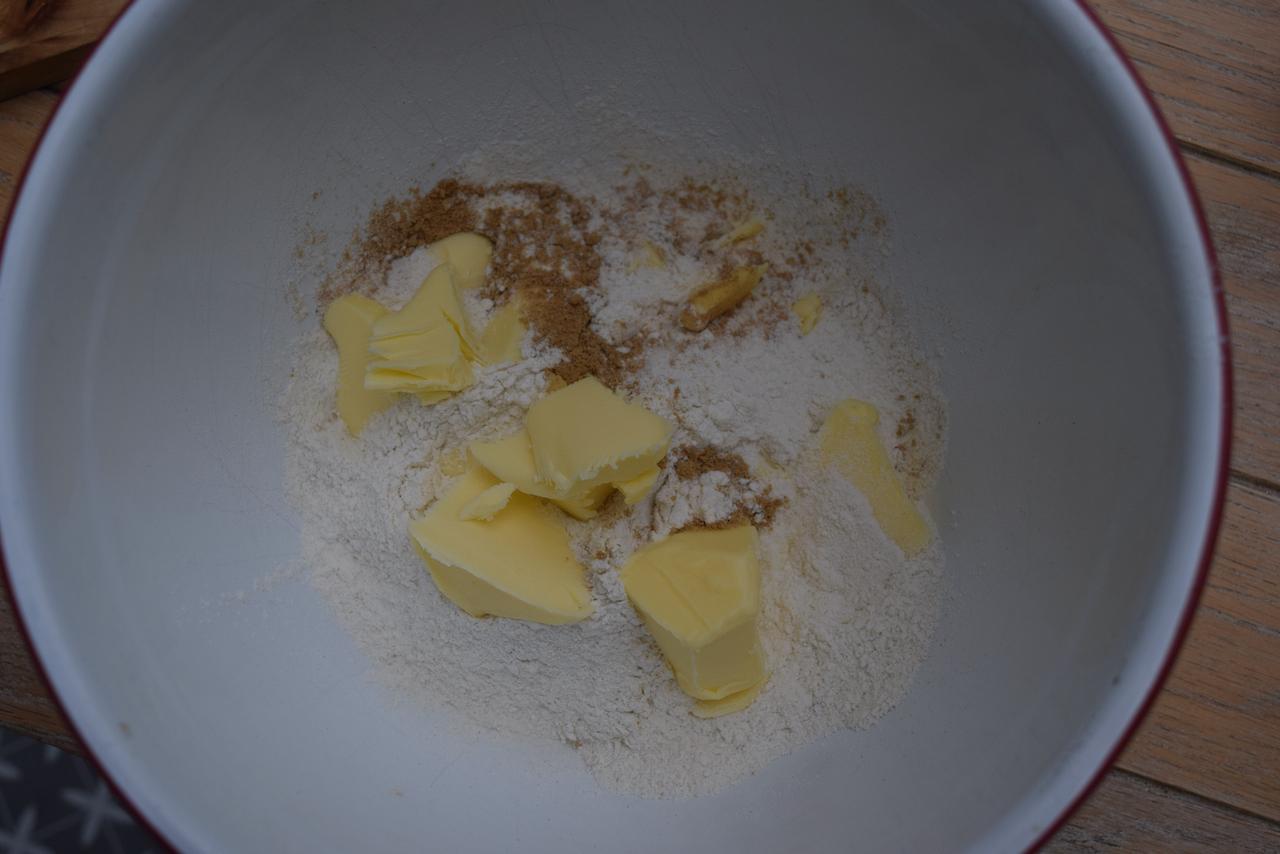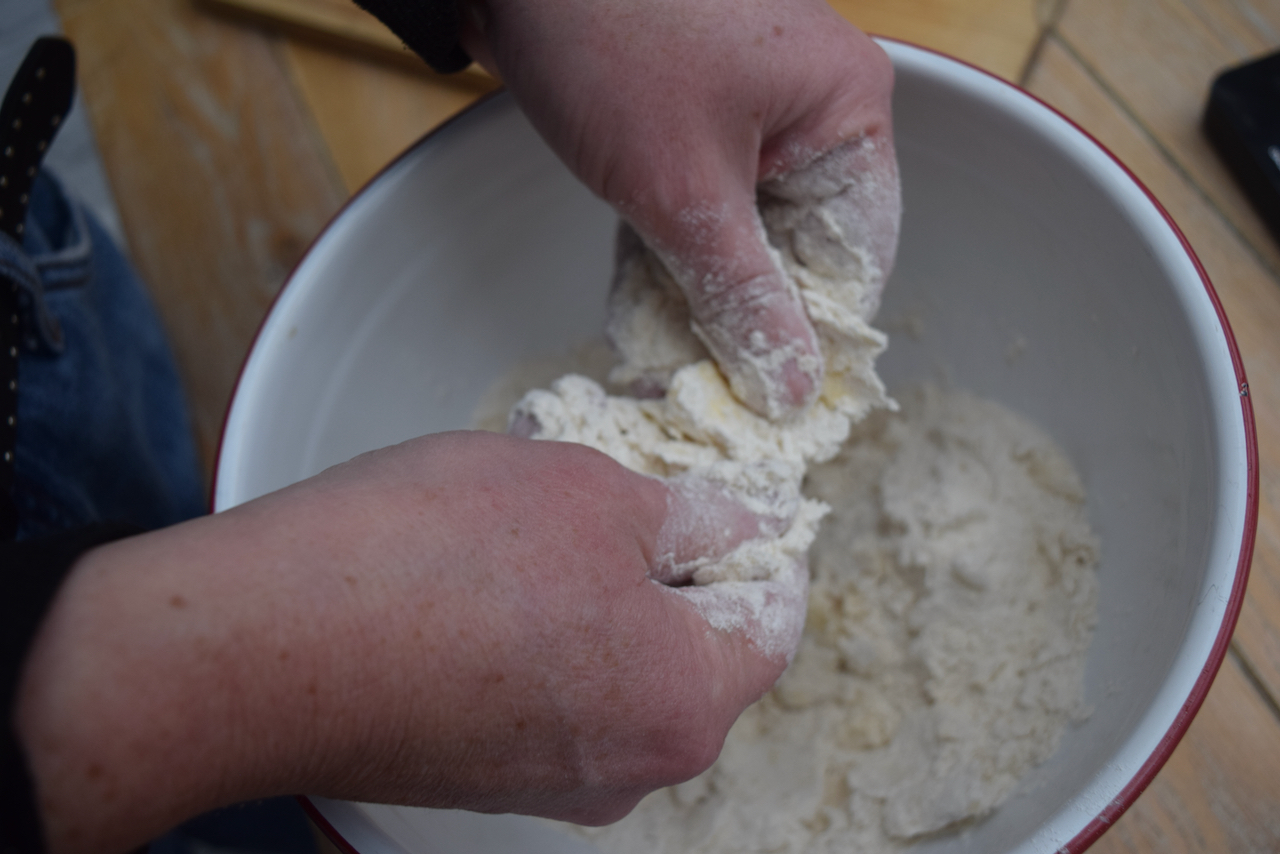 Ooh really ugly hand shot, not very romantic of Clyde to highlight my trotter hands.
Whisk the egg and milk together then pour this into the dry ingredients and mix until you have a soft dough.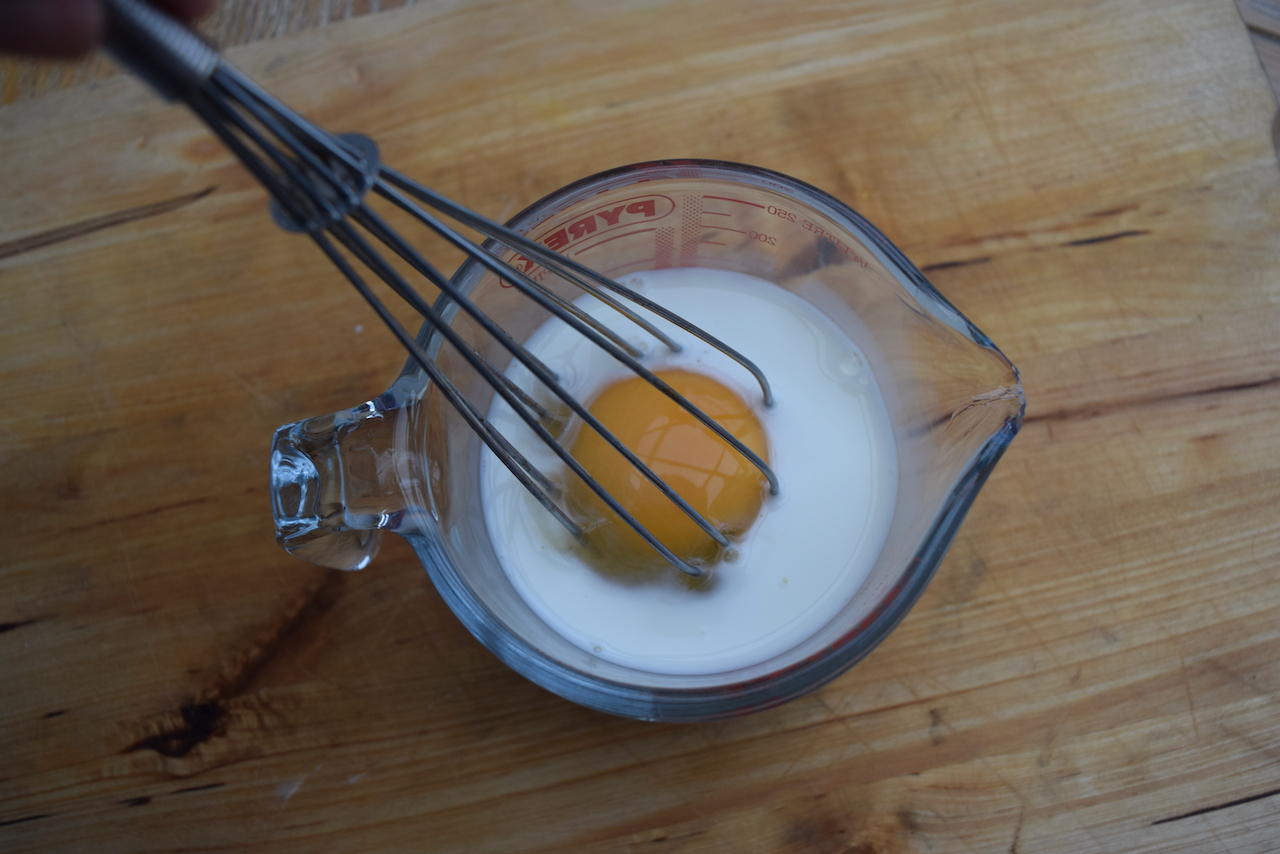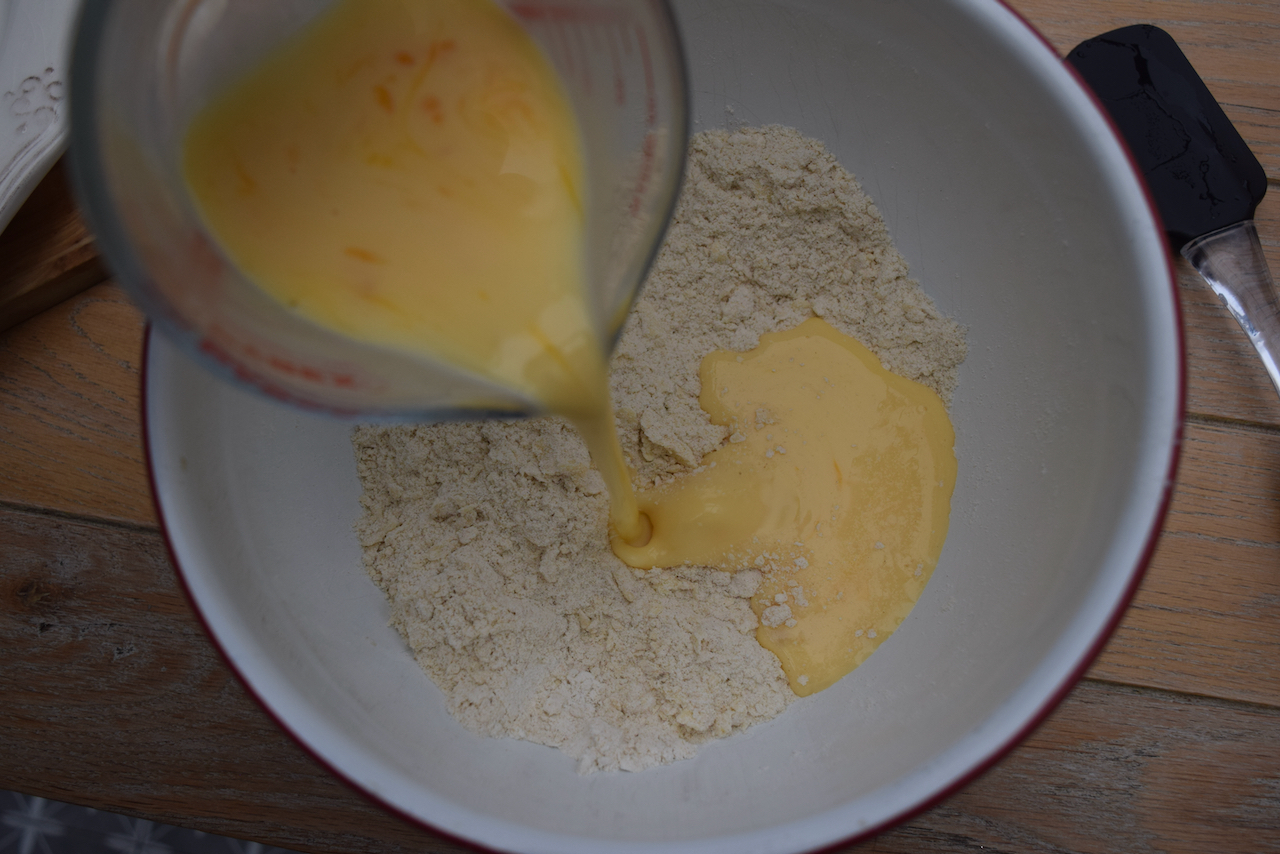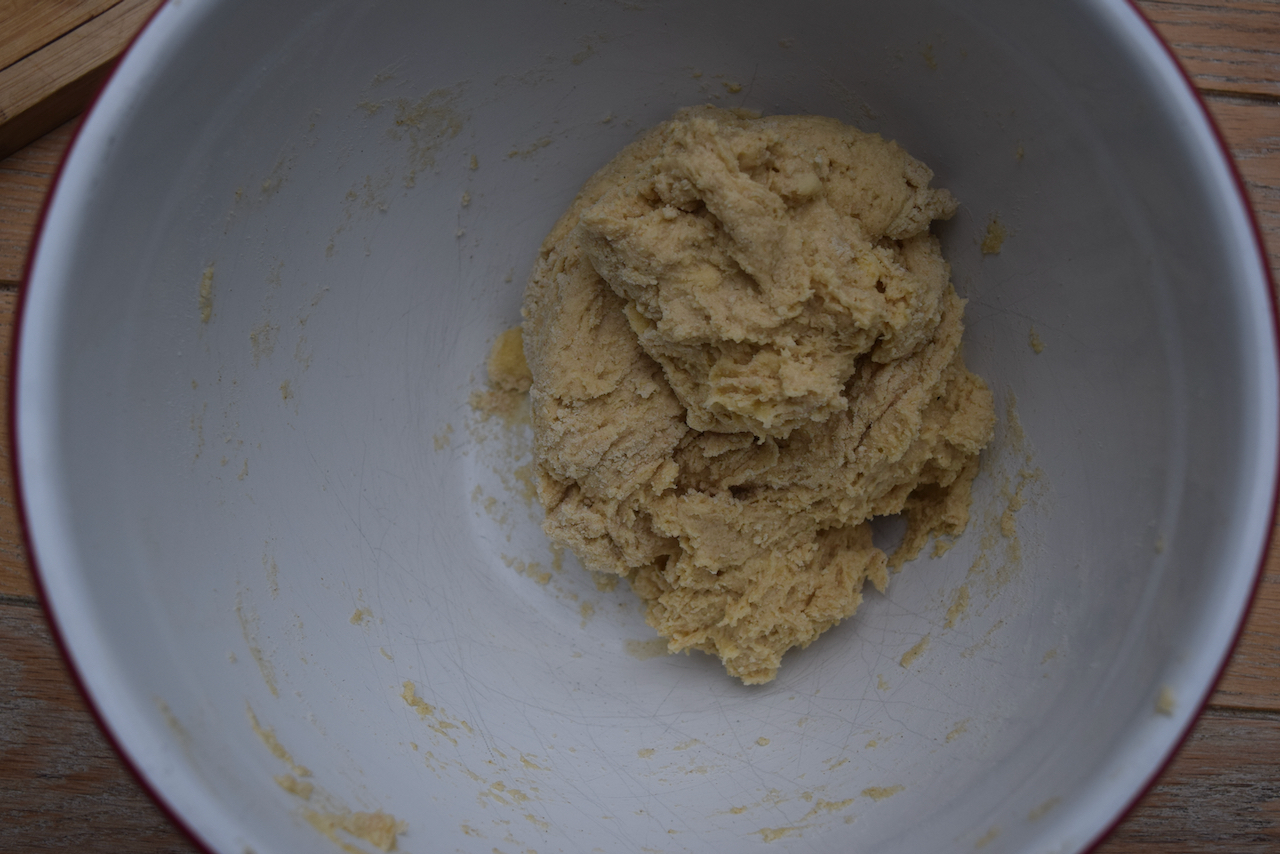 Wet your hands with some water then roll tablespoon sized balls of the mixture into dumplings. I made 12 good sized ones.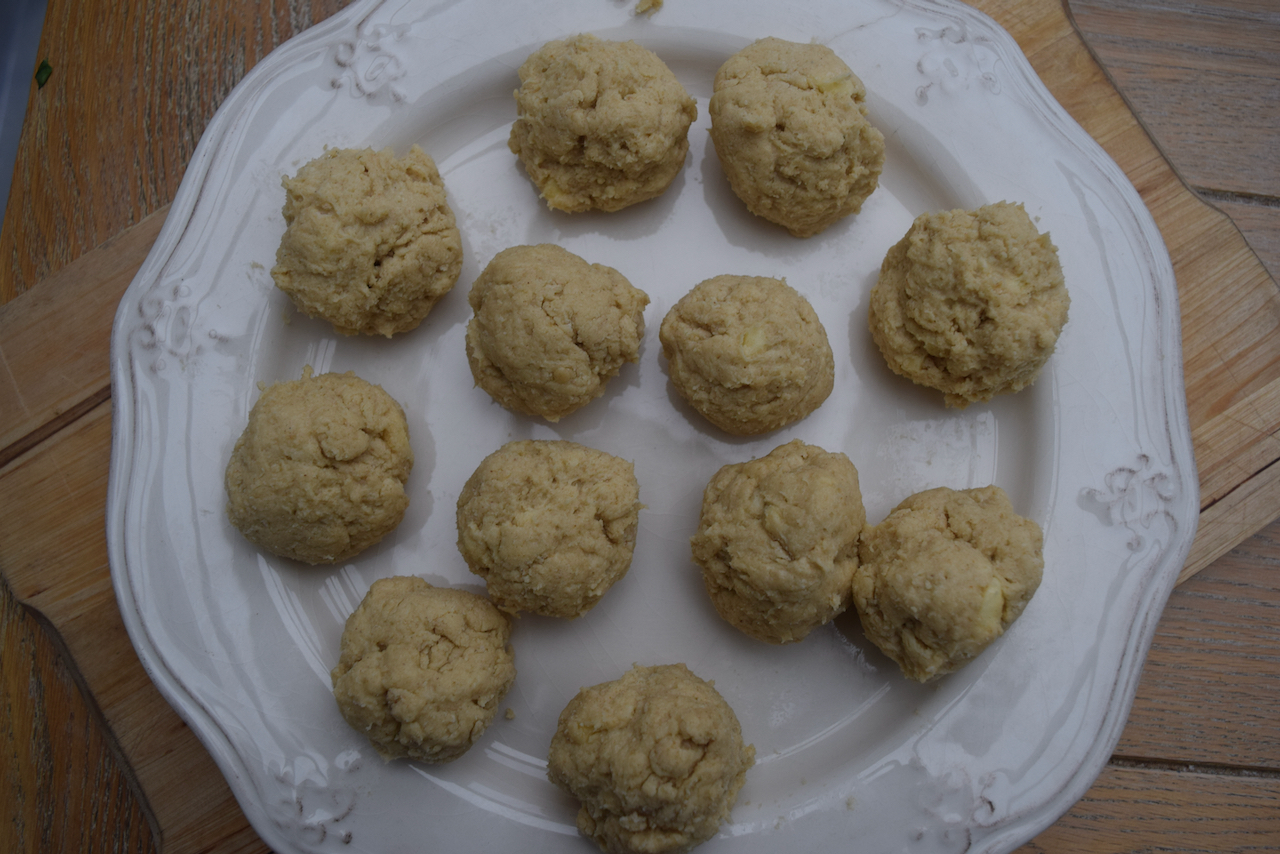 Once your syrup mix is simmering, drop the dumplings in and cook for around 2 to 3 minutes on each side.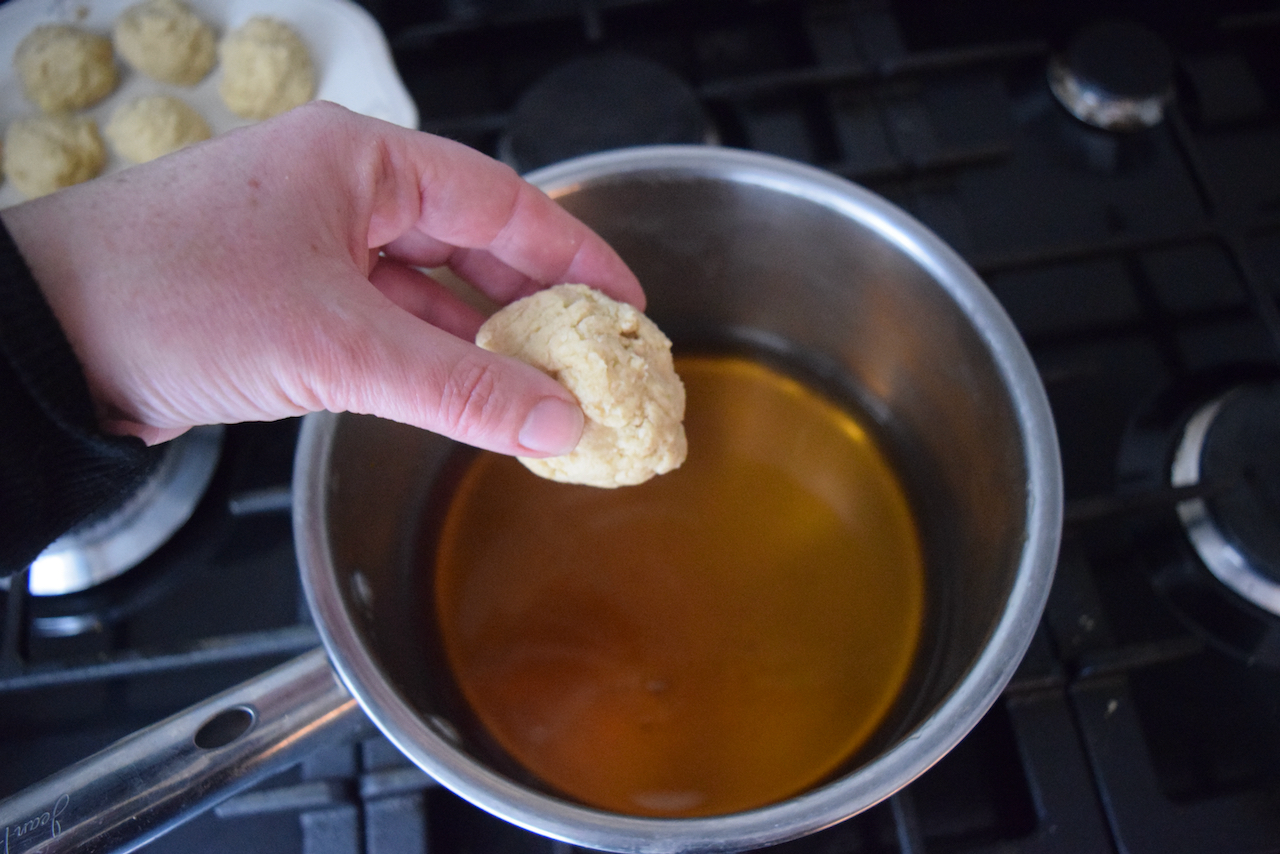 Oh Lord it's hand central today.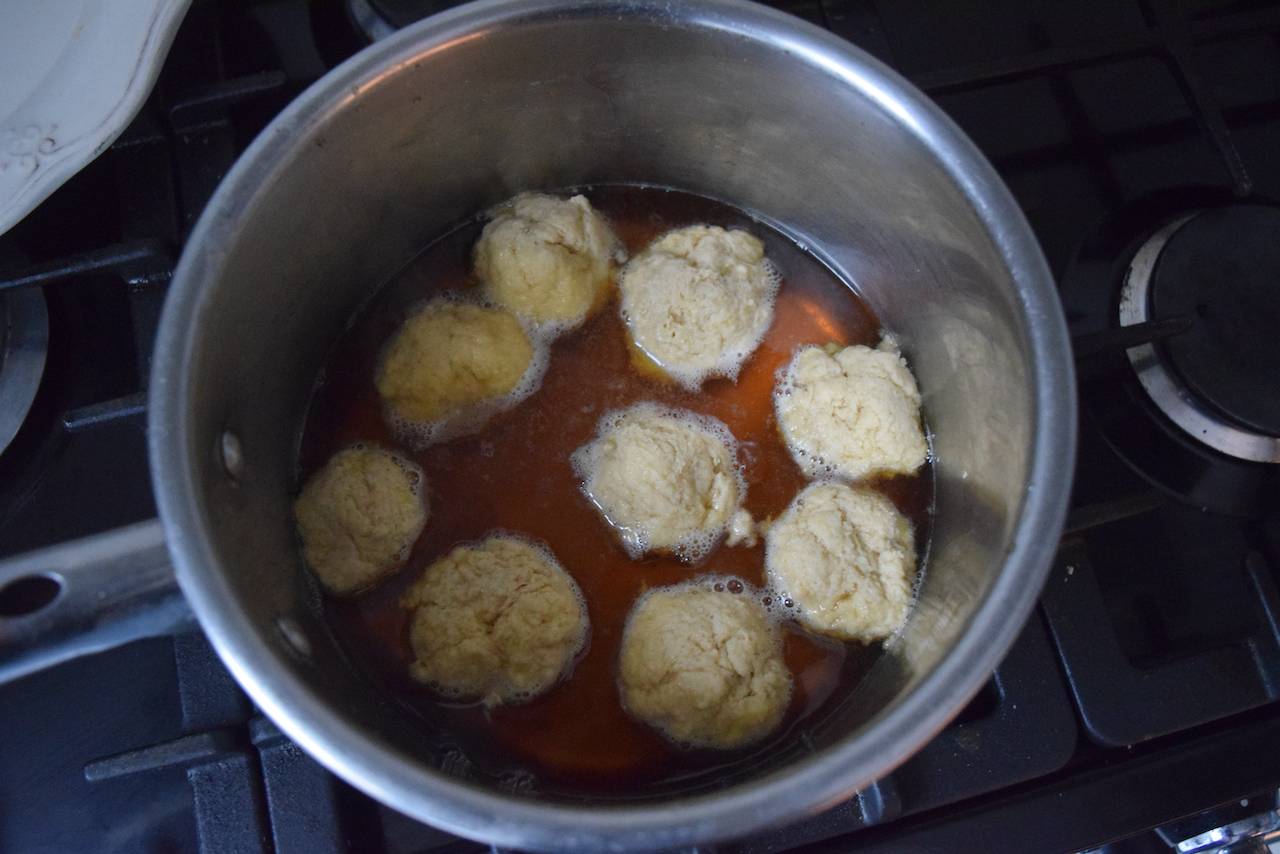 The Golden Syrup Dumplings are ready once they're firm, puffed up and doused in syrup.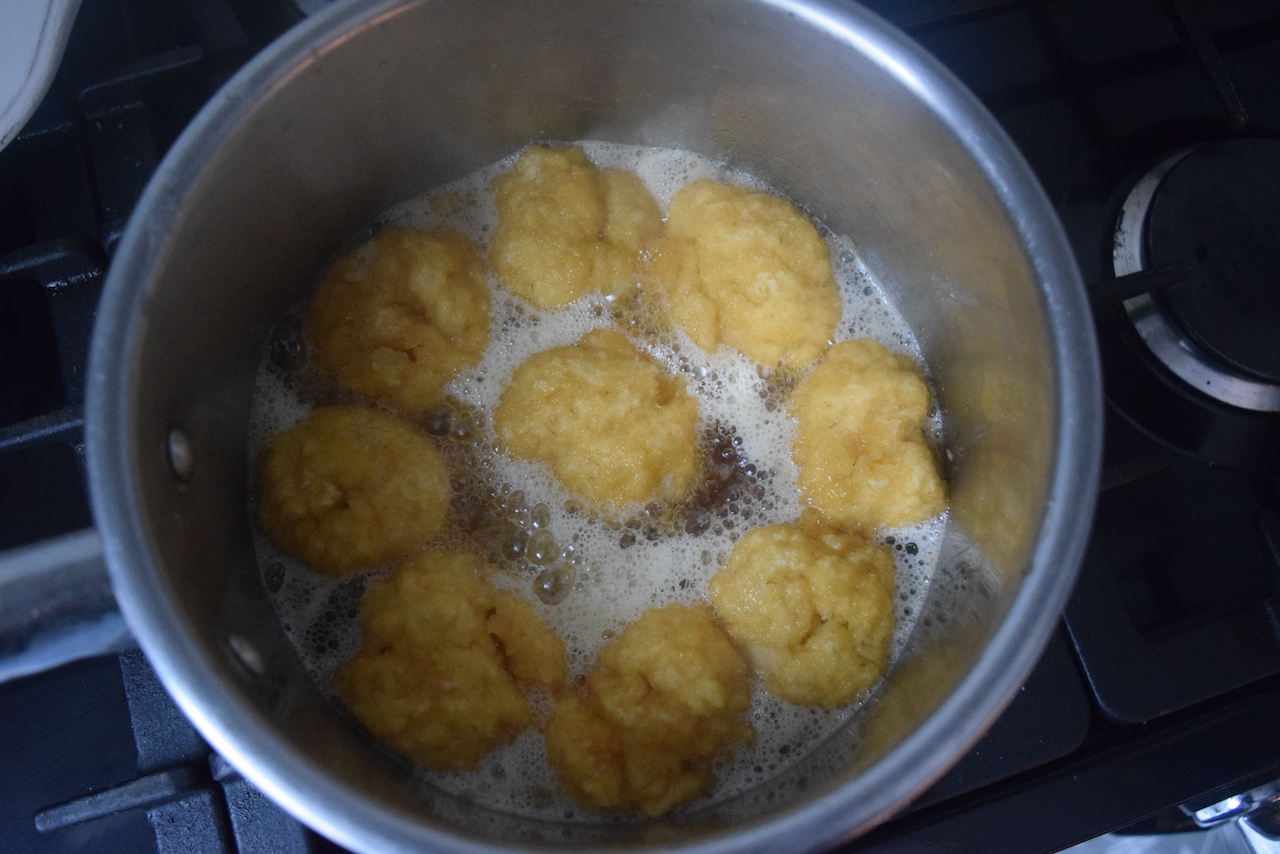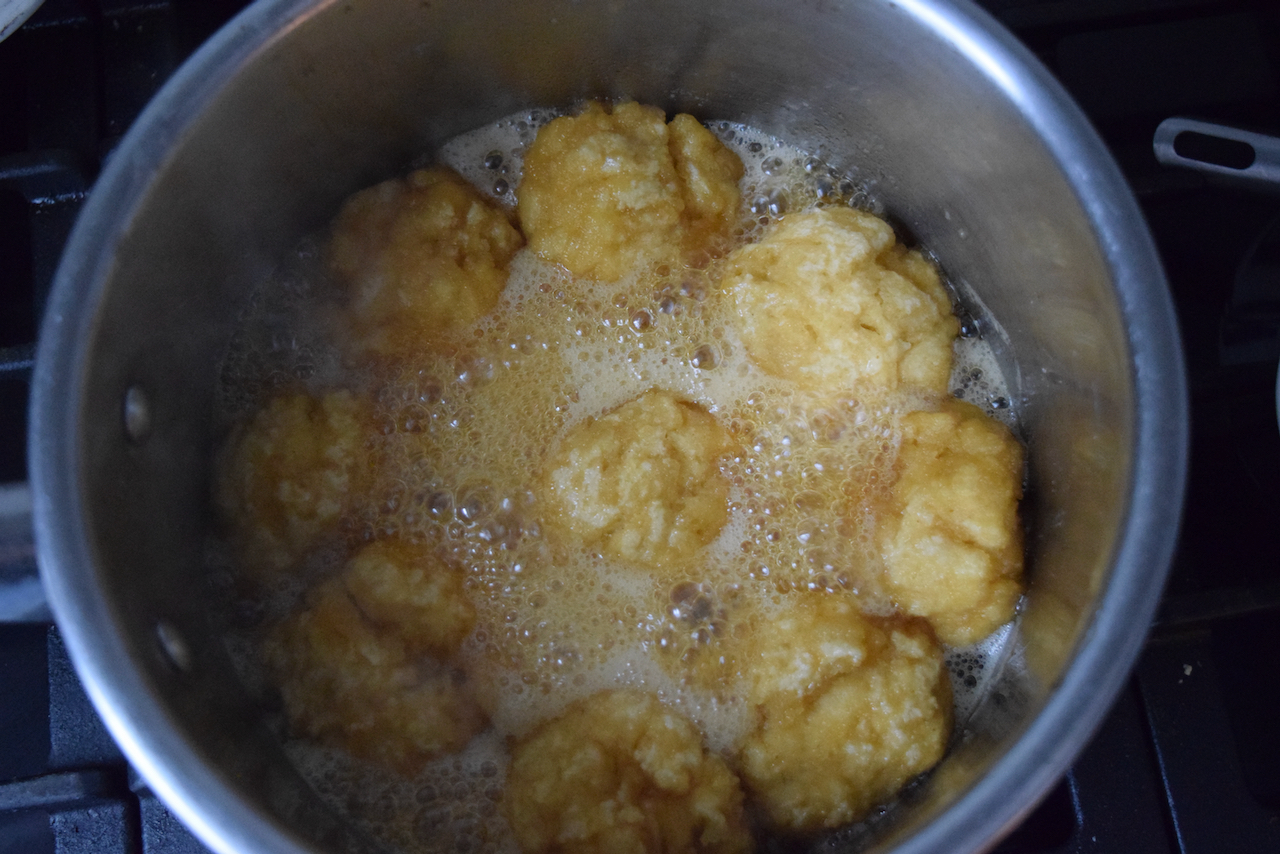 Serve these beauties in a bowl with a lake of the syrup and some cream or ice cream. Or both, it is nearly Valentine's Day, after all.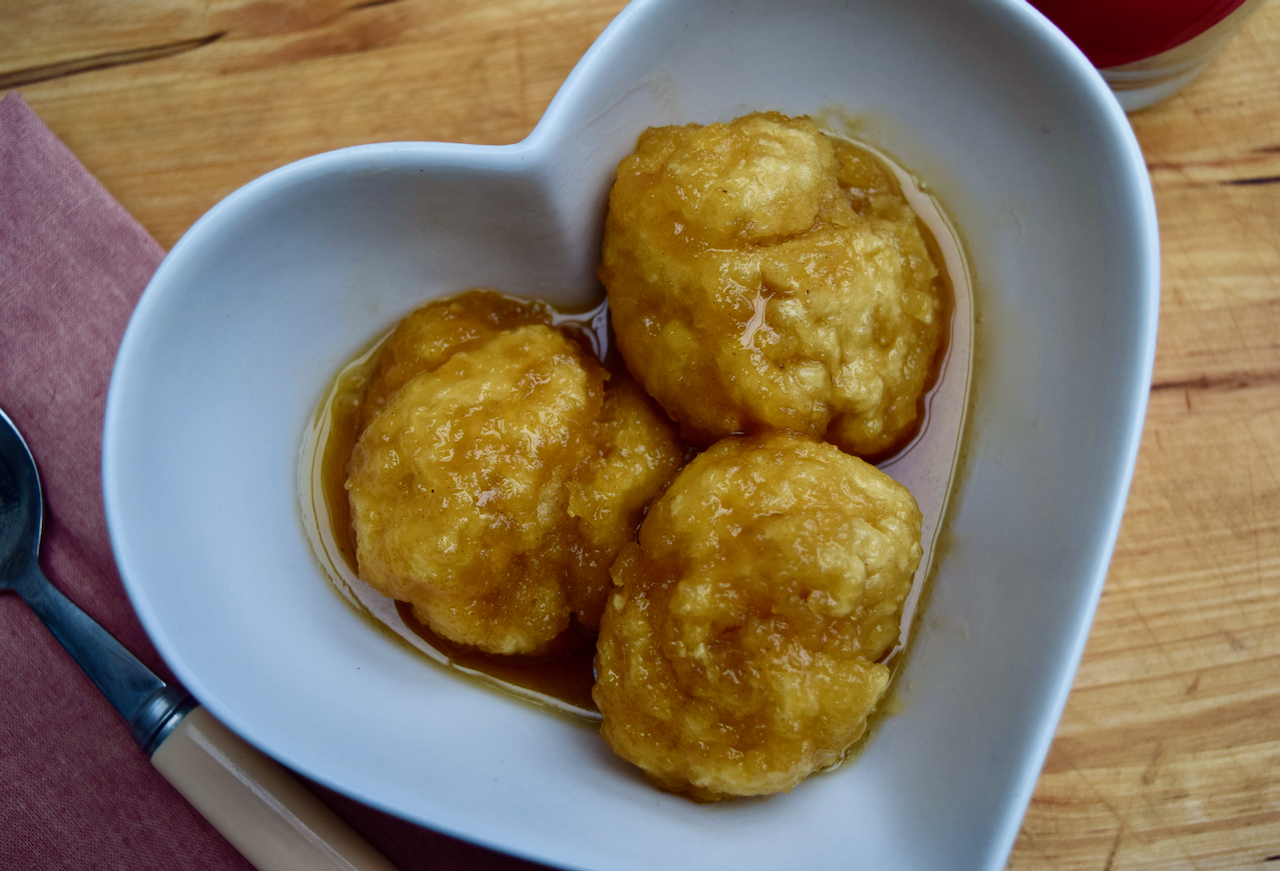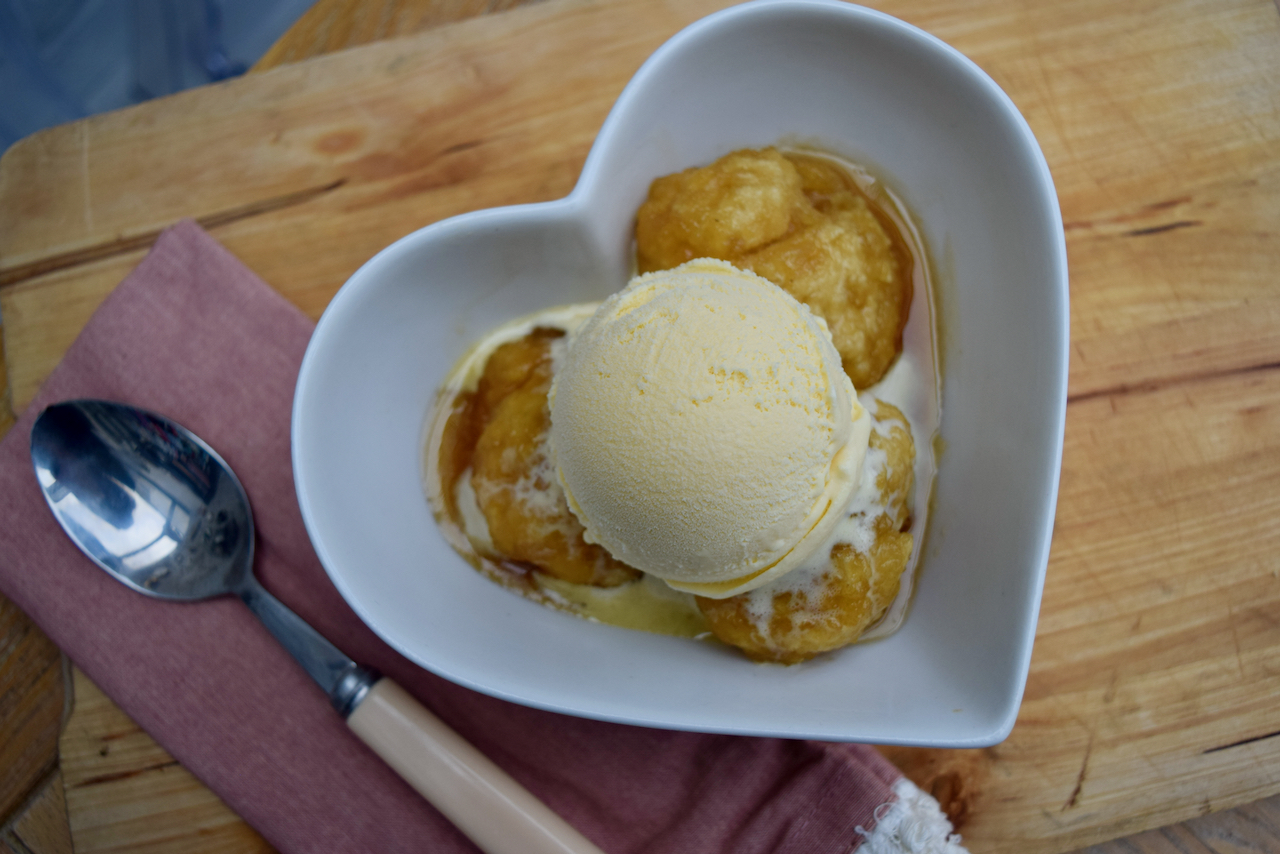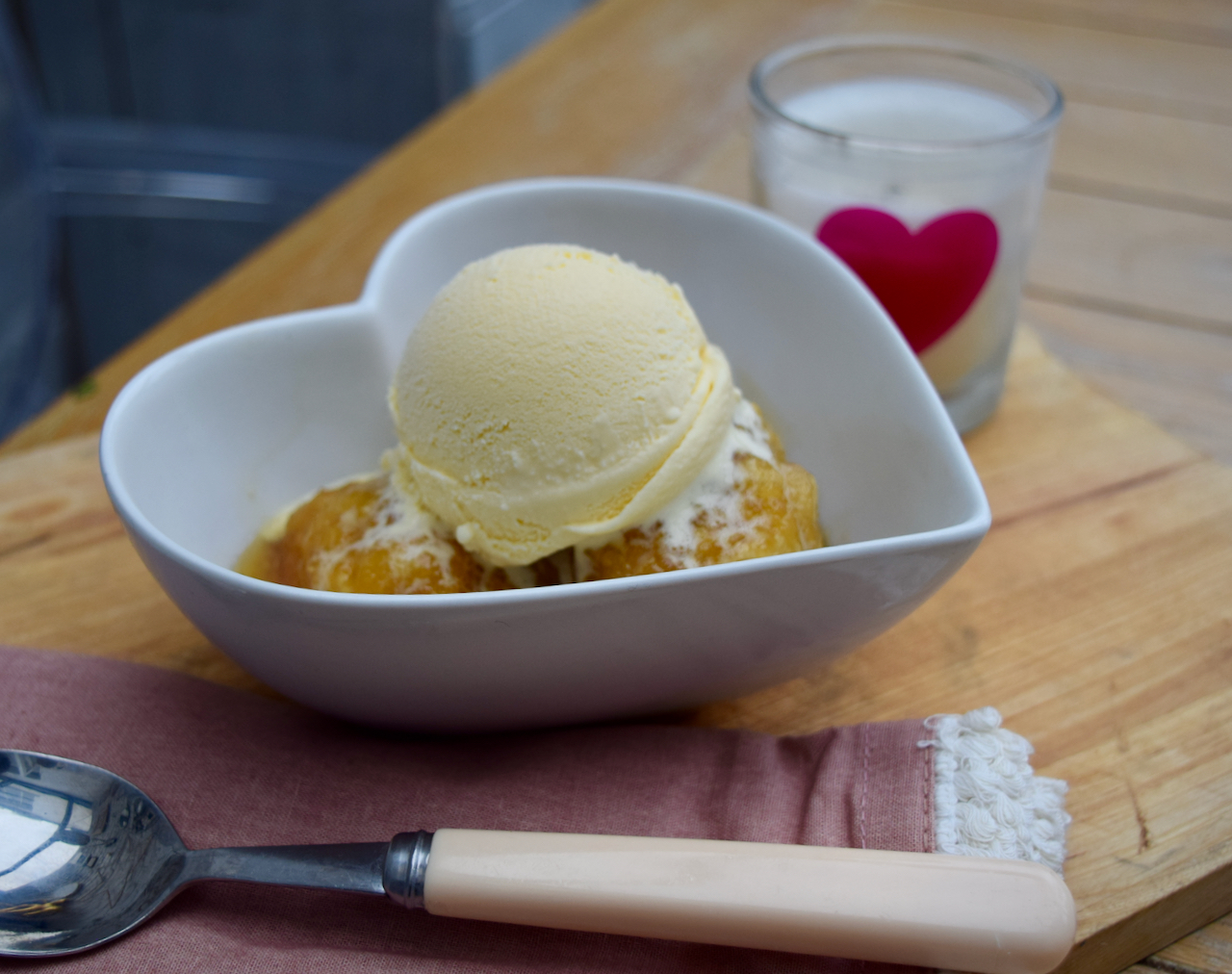 For a brief moment, whilst eating these, my family loved me. Shortly after, due to the standard nagging about homework, washing up and putting the bins out, it went back to normal. So if you're for looking for love this Valentine's Day, however momentary, do give these Golden Syrup Dumplings a try.
Lucy x
Golden Syrup Dumplings Recipe
Serves a good 4 to 6 syrup loving people
You will only need bowls and a pan for this
350g golden syrup
290ml water
225g self raising flour
2 teaspoons ground ginger
a pinch salt
80g cold butter, chopped
50ml milk
2 eggs
Vanilla ice cream or double cream to serve
Take a large saucepan or a deep frying pan and weigh in the golden syrup. Add the water and gently bring to the simmer over a low heat.
While the syrup simmers get on with the dumplings. Mix the self raising flour, pinch of salt and ground ginger then add the chopped butter and rub into the flour until the mixture looks like breadcrumbs. In a small jug, whisk the two eggs and the 50ml of milk.
Pour the milk and eggs into the flour mixture and fold together until you have a shaggy dough. With damp hands, roll tablespoon sized balls then pop them on a plate.
Drop the dumplings into the simmering syrup and cook for around 3 minutes on each side until they are puffed up, golden and sticky.
Serve in generous portions, drizzled with the warm syrup and doused in double cream or with vanilla ice cream. Any leftovers will re heat beautifully over the next couple of days.