Maple Old Fashioned Recipe
I love an Old Fashioned, probably because I am quite old fashioned. Or just old. I feel very old and tired at the moment, can I just share with you. Every bloody year I promise I won't put too much in the diary in the run up to Christmas in order to have time to enjoy the whole business. But no, I've overbooked myself again and am quite literally balls to the wall. We have lots of lovely drinks parties in the offing but alongside this I am super busy at work, George has mocks and I am spending any spare moment thinking of delicious festive recipes to tempt you with. Subsequently, Friday rolls around and I am very much in need of a cocktail. This Maple Old Fashioned is a well earned treat and one I am loving.
Bourbon is a house favourite of ours. It's so warming and slightly smoky and this Woodford Reserve is particularly amazing. This Maple Old Fashioned combines a touch of maple syrup, fragrant bitters and just a whiff of orange. It's a bold drink, not really for Clyde who prefers a longer, creamy affair, but for me, I love the set of balls that you get with an Old Fashioned. This has the added bonus of being super warming, just perfect for the current drop in temperature. Like a bobble hat in a glass if you will.
The run up to Christmas is a minefield of commitments but the rewards at the end are huge. Let's just get through the full diary and then it's all sausage rolls and snowballs from there on in.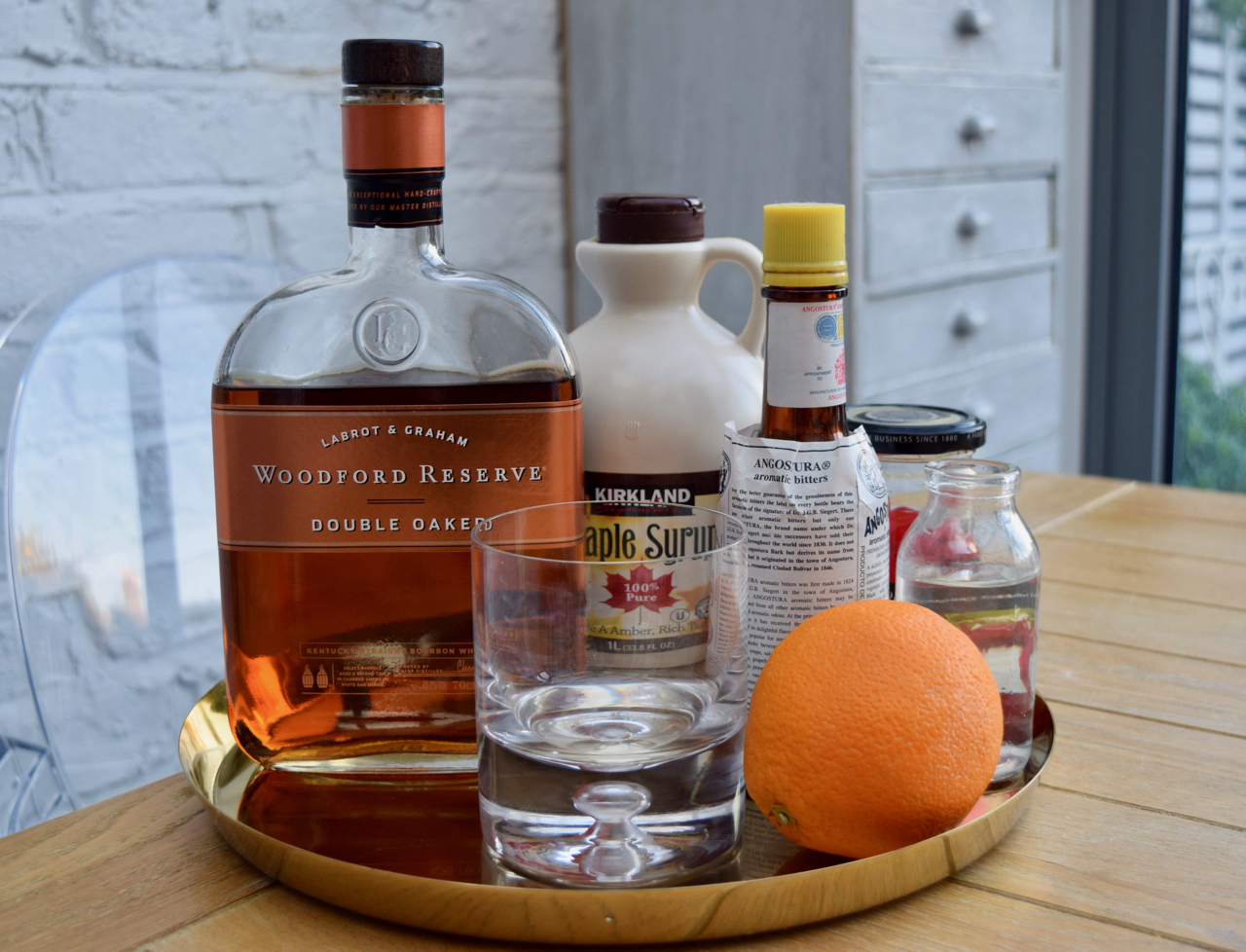 A very colour coordinated line up for this Maple Old Fashioned. These amber ingredients work so well together and fashion a divine Old Fashioned.
Make a start with a beautiful tumbler and then measure in the maple syrup.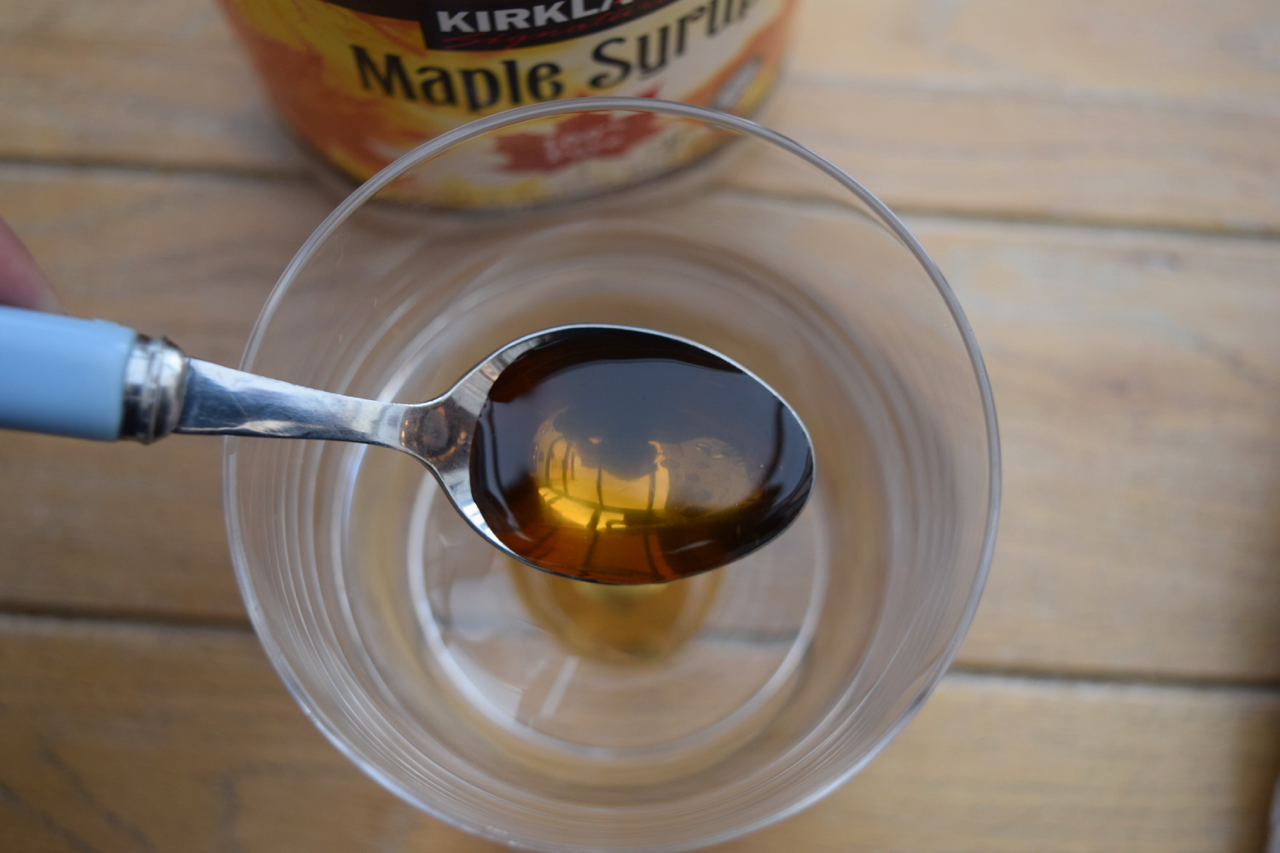 Shake in a dash of Angostura bitters and measure in a teaspoon of water. Then give the whole thing a stir to combine.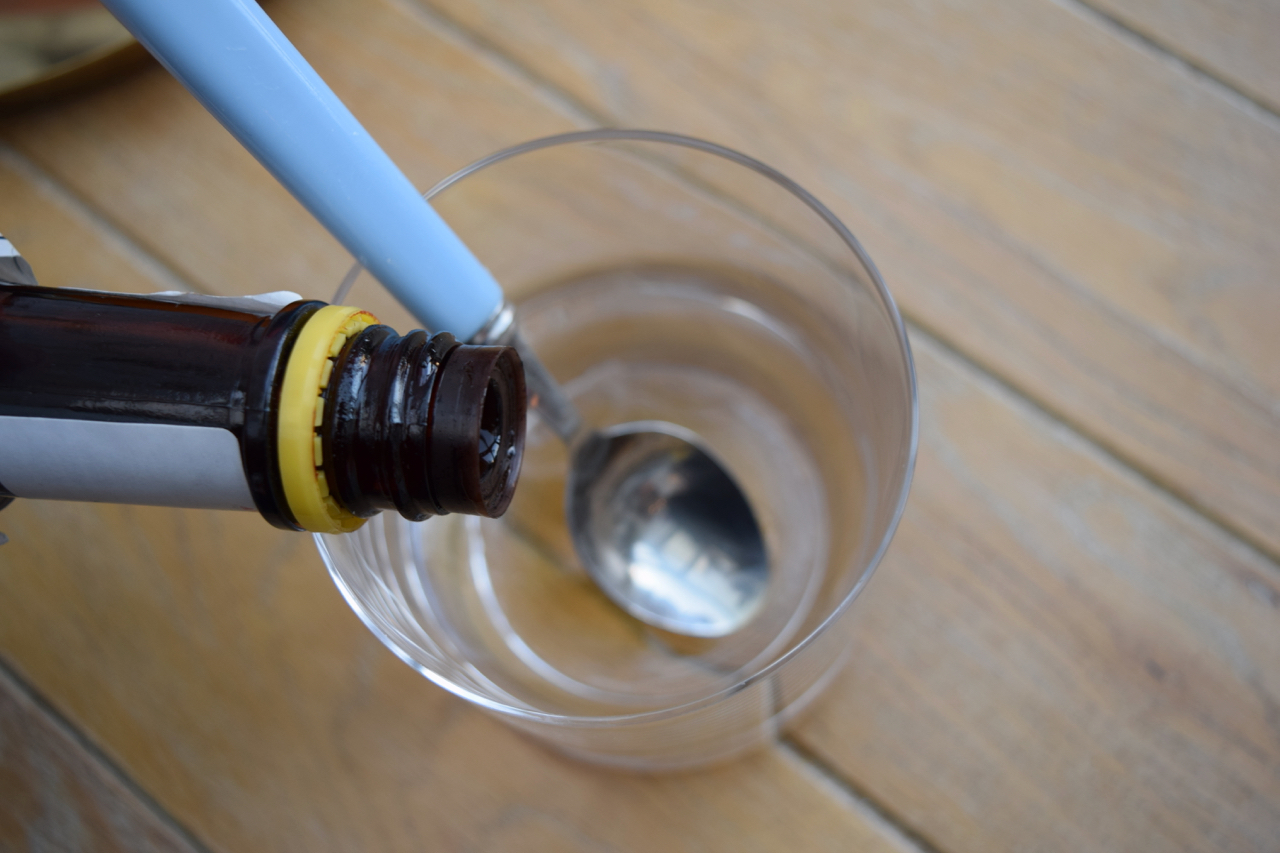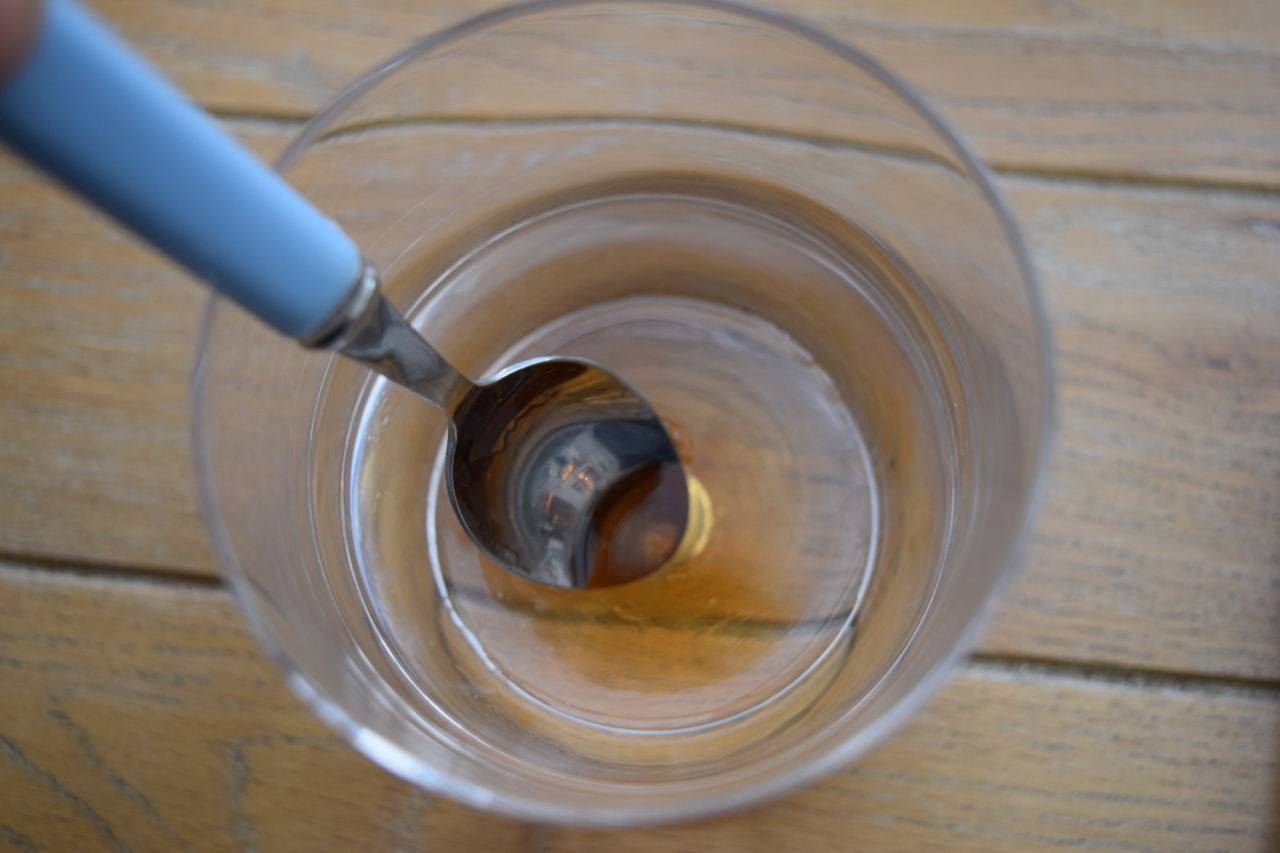 Next, for wonderful citrus flavour, drop in the slice of orange peel and a handful of ice.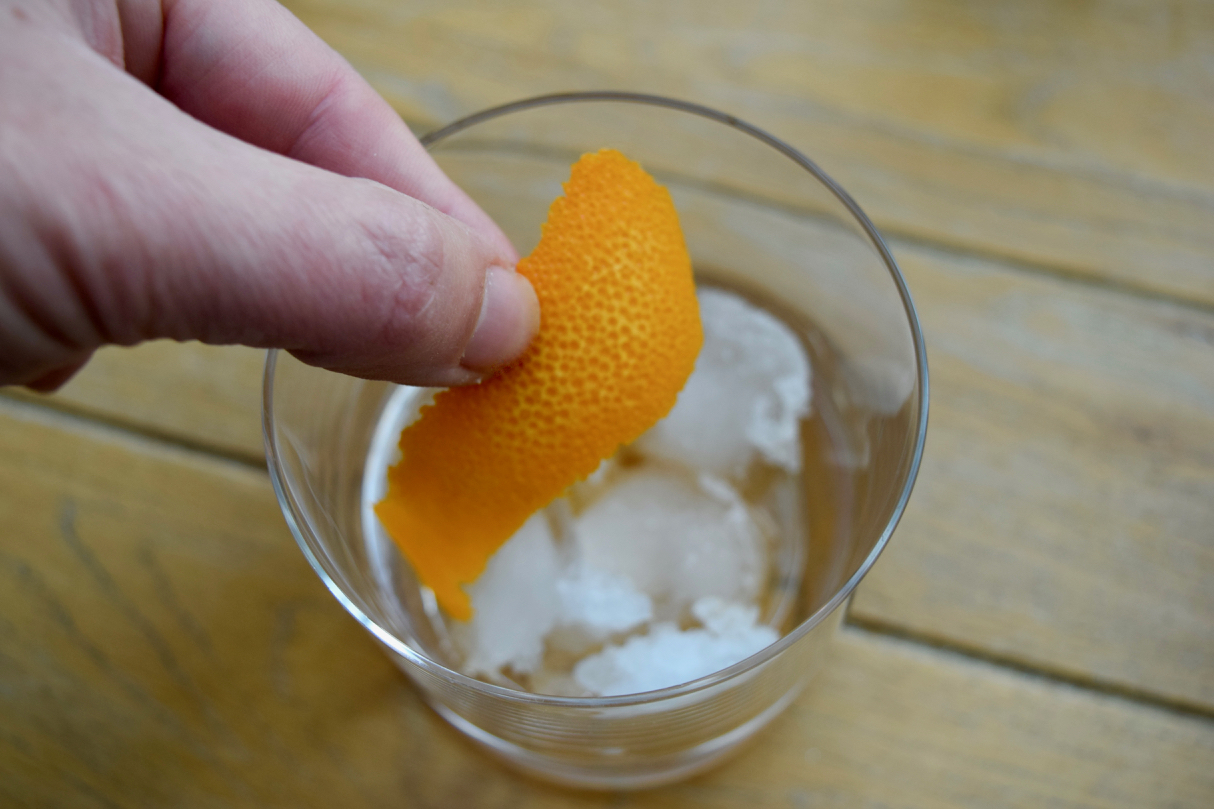 Pour over your Bourbon for warmth and balls.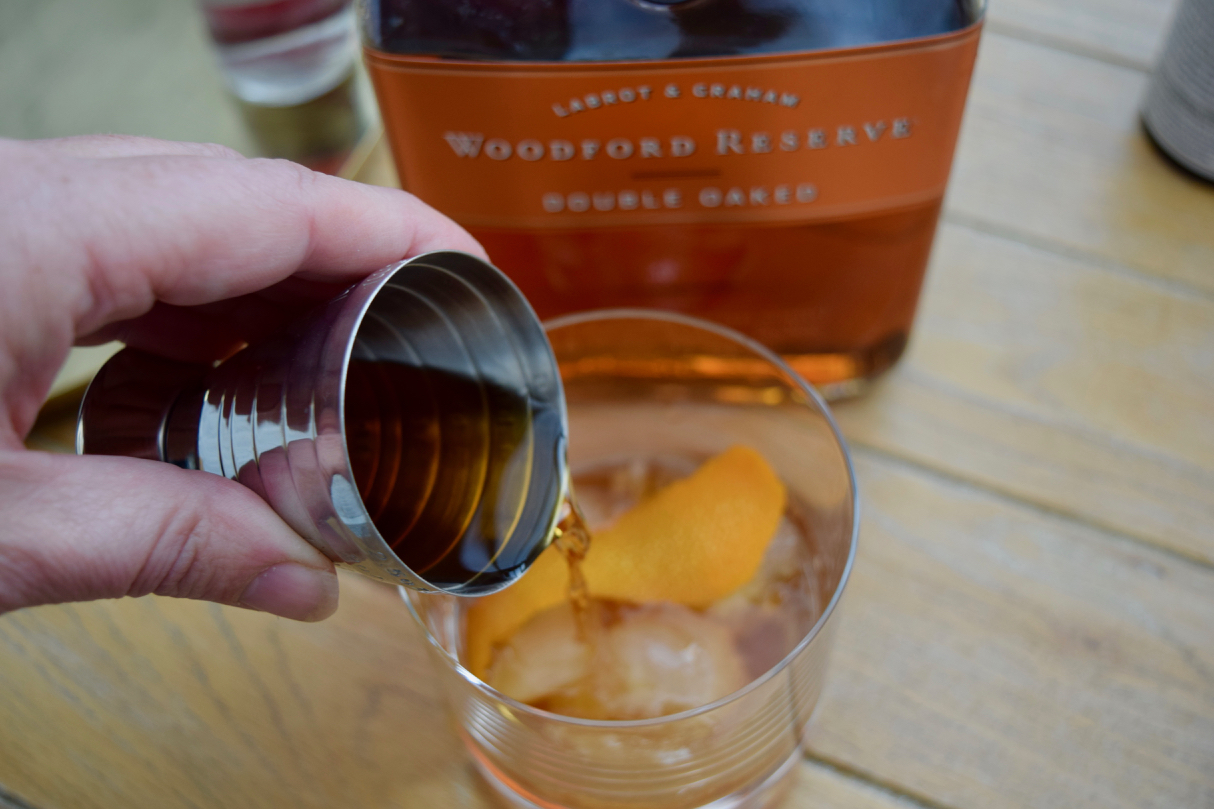 Then garnish with your maraschino cherry for glamour.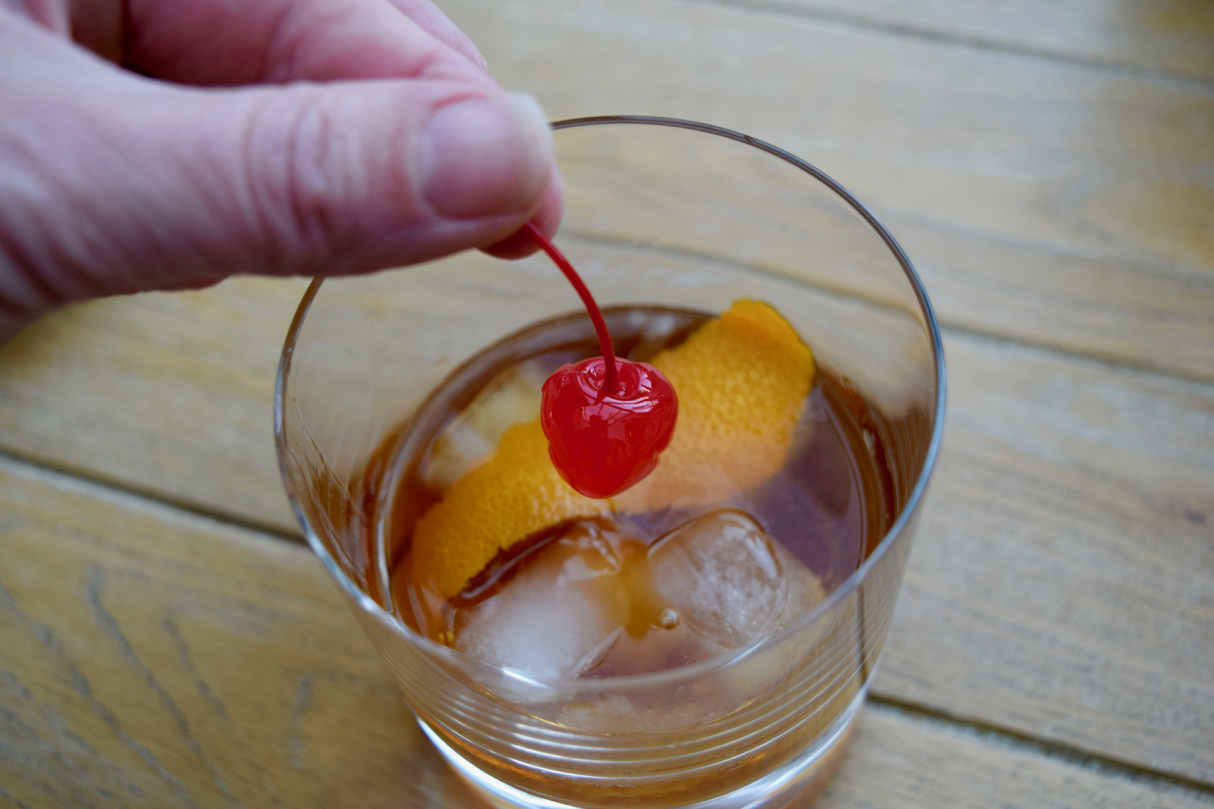 Now you're ready to be warmed from top to toe with your very own Maple Old Fashioned. Sip and love.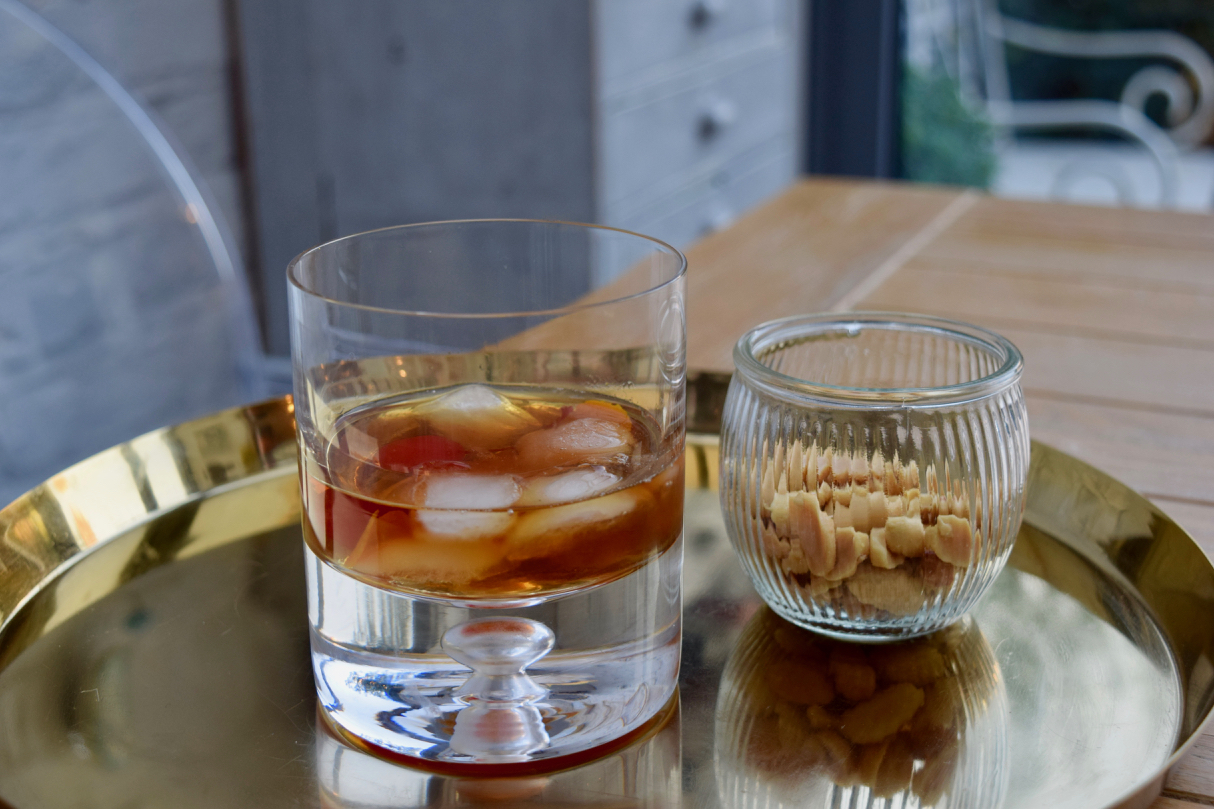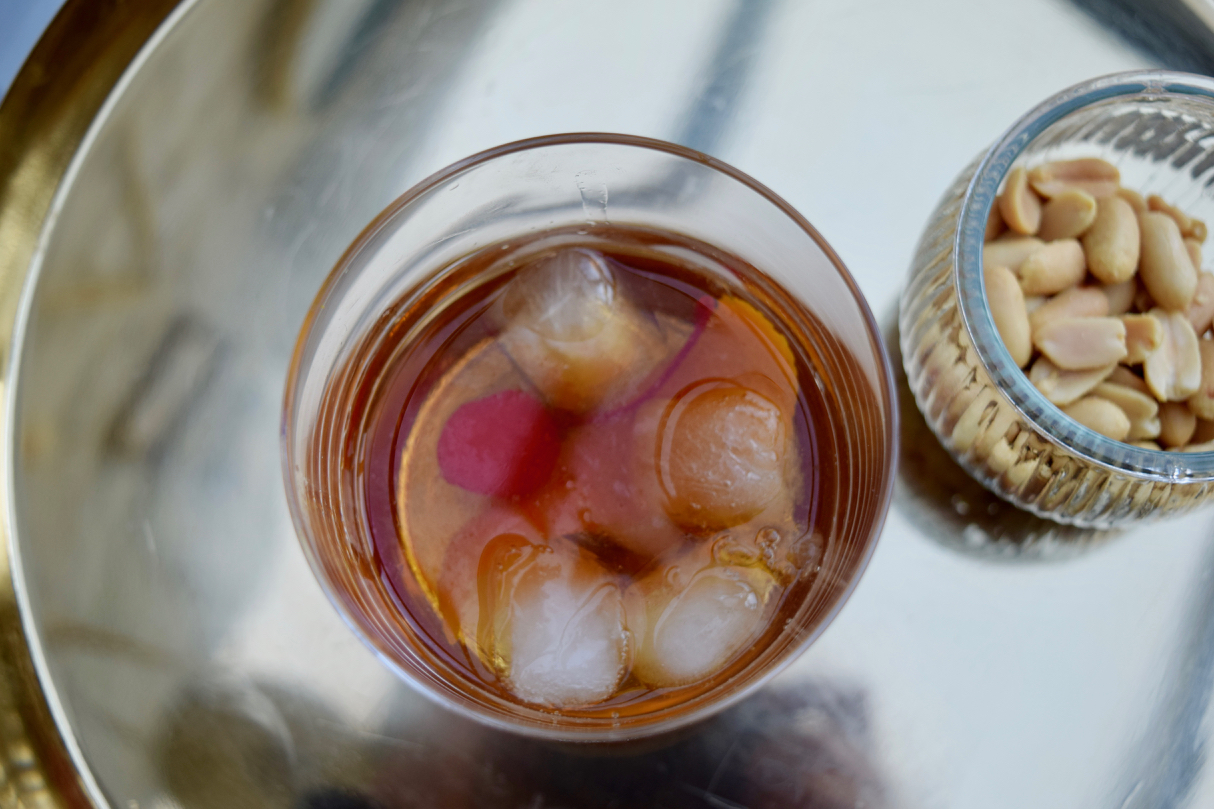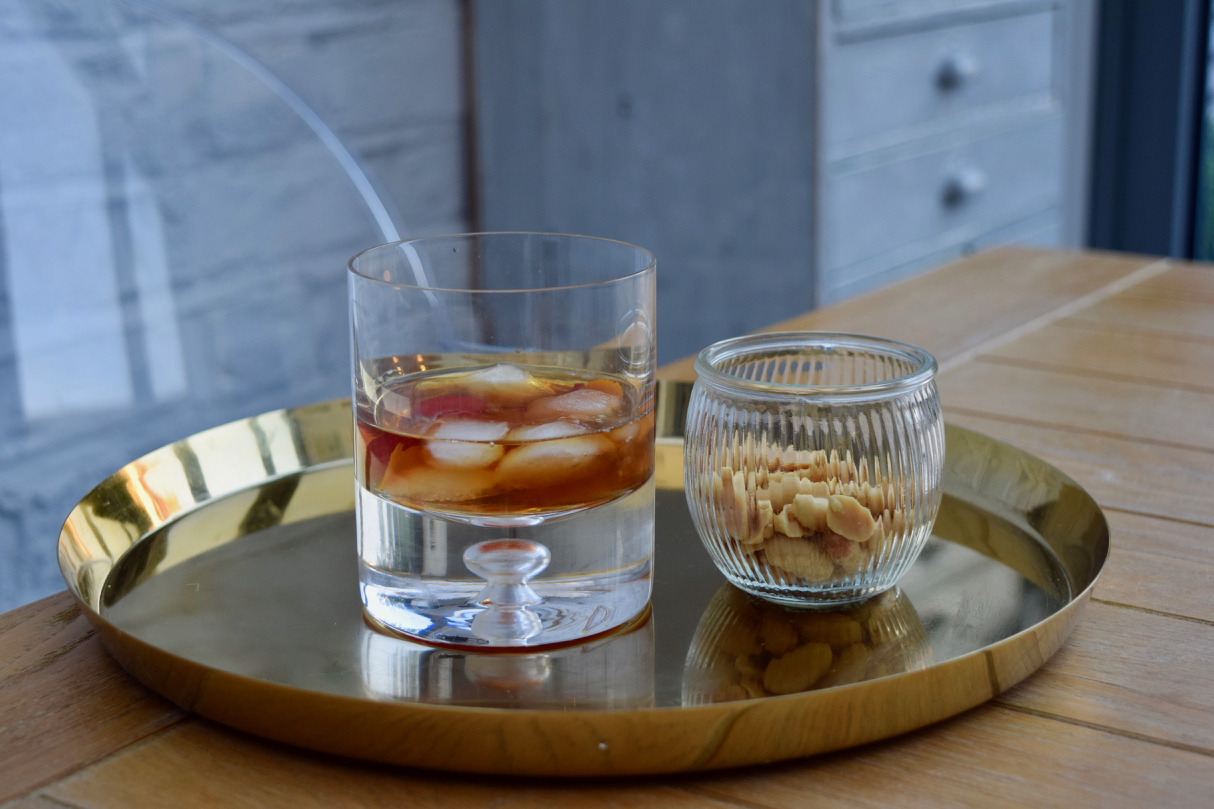 Hopefully you have a quiet-ish weekend ahead, involving at least one or two Maple Old Fashioneds. And if not, why not?
Lucy x
Maple Old Fashioned Recipe
Makes 1
You will need an Old Fashioned Glass or a tumbler
2 teaspoons maple syrup
1 teaspoon water
A dash of Angostura Bitters
1 strip orange peel
50m bourbon
Ice
1 Maraschino cherry to garnish
Take an elegant tumbler and add the maple syrup, water and Angostura bitters. Stir well until combined. Add the orange peel and a handful of ice.
Pour on the bourbon then garnish with your cherry. Sip and feel warmed from top to toe.