Whiskey Sour Recipe
Even though I've had the week off work, it's been just as stressful and kerfuffle laden as if I had been in the office frankly. Being at home throws up a whole different set of rules mainly based on the provision of meals 24 hours a day and the taking on of a prison warden style role used to keep George from spending all day on the PS4. It has been nice, of course, to spend time with the boys and the dog and it has actually felt spring-like today so it's not been all bad.  That said, I am bloody pleased Friday has rolled around and it's time for a drink. And what better way to celebrate a slight rise in temperature and the odd sighting of the sun with a Classic Whiskey Sour.
I have prepared several different Sours on Lucy Loves previously, however, today I thought I would throw together a total classic. This Whiskey Sour is made using Bourbon, mine not proving terribly classy by way of a Jim Beam, but it was nonetheless divine. If you had a Makers Mark to hand, this would be amazing. This drink, first fashioned in around 1870, it is thought, is an oldie but a bloody goodie. So fresh tasting with the lemon yet warming with the Bourbon. The egg white, which there is no need at all to feel squeamish about, makes it slightly creamy and really rather splendid. A Whiskey Sour is definitely a drink I would ask for in a cocktail bar to make me look grown up, but in reality, I would still look like a giggling old lush.
Please God may this be it for the winter now. I think, it's safe to say, we have all had enough of the cold now and are just about ready to sip Whiskey Sours in the garden of a Friday evening.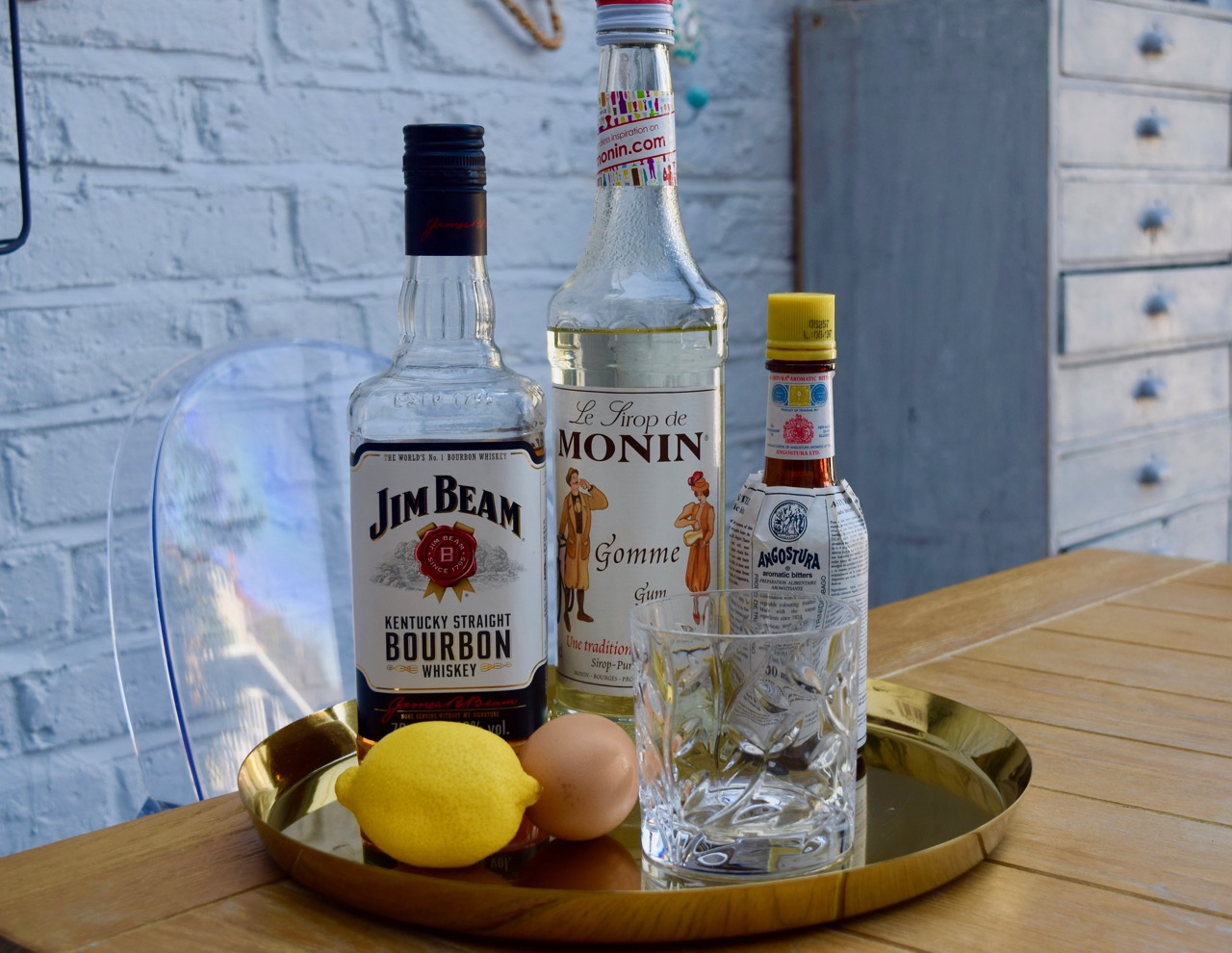 Even managed to catch a ray of spring sunshine in this delicious Friday Cocktail line up. If you don't have pre made sugar syrup this is easy enough to make by bringing equal parts water and sugar to the boil then stir briefly until the sugar has dissolved before allowing to cool before using.
Make a start on this Classic Whiskey Sour by taking your cocktail shaker and adding a good handful of ice.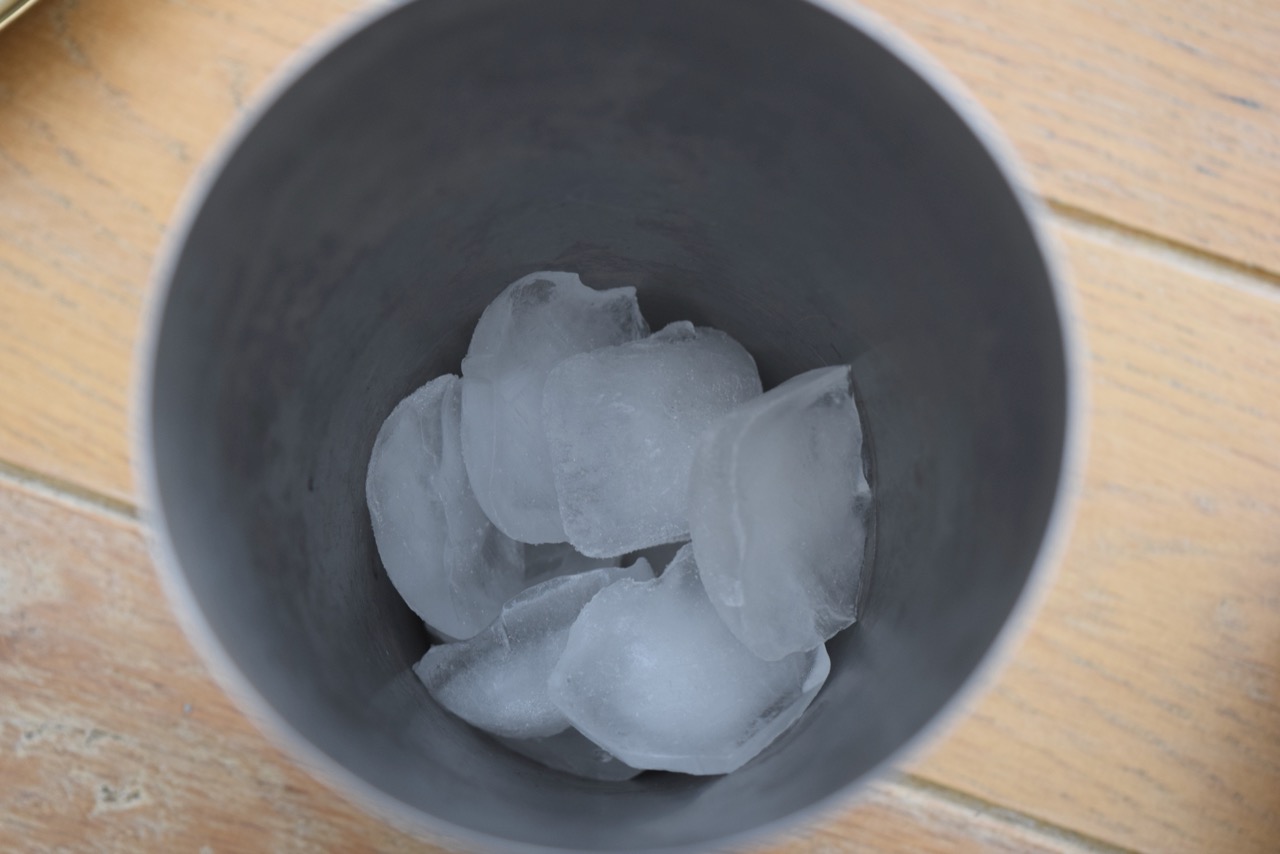 Next pour in the more than generous quantity of Bourbon of your choice followed by the fresh lemon juice.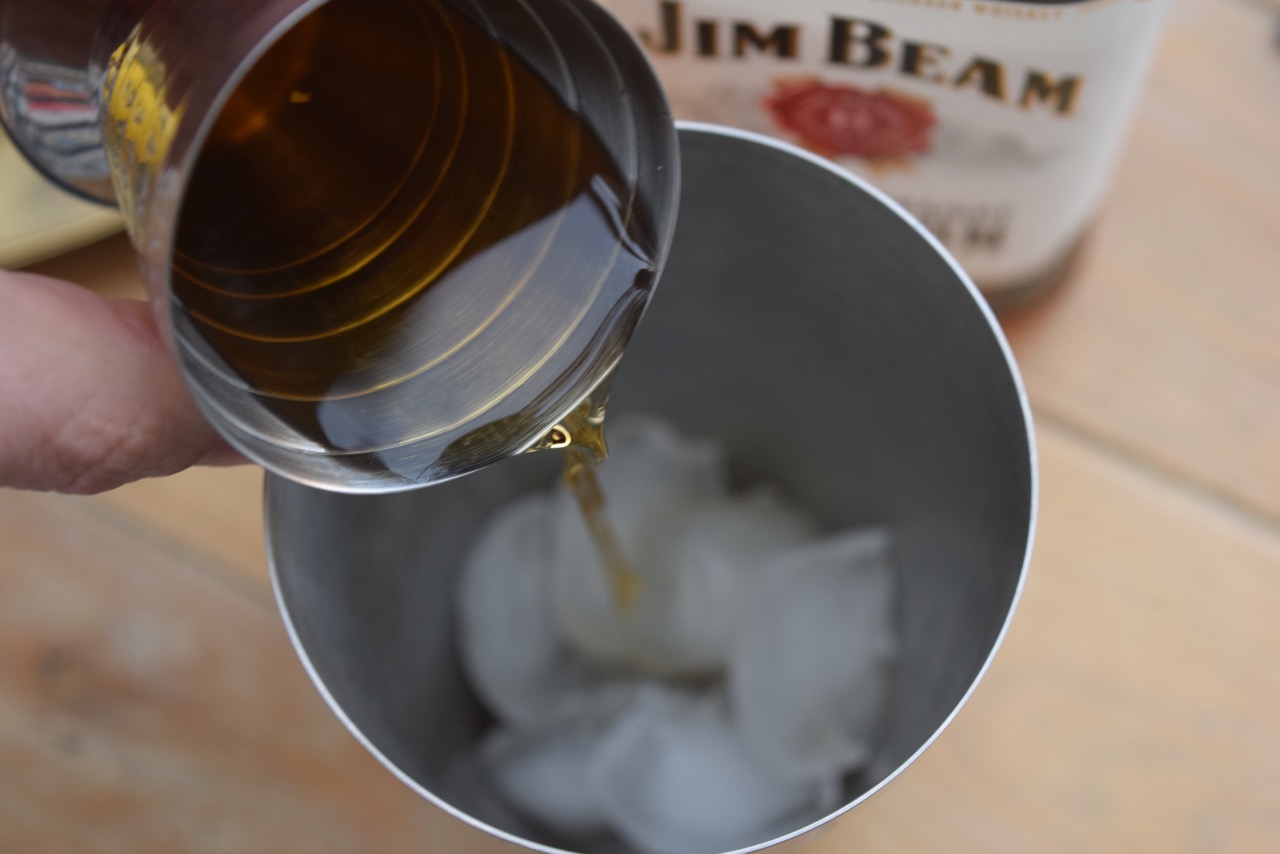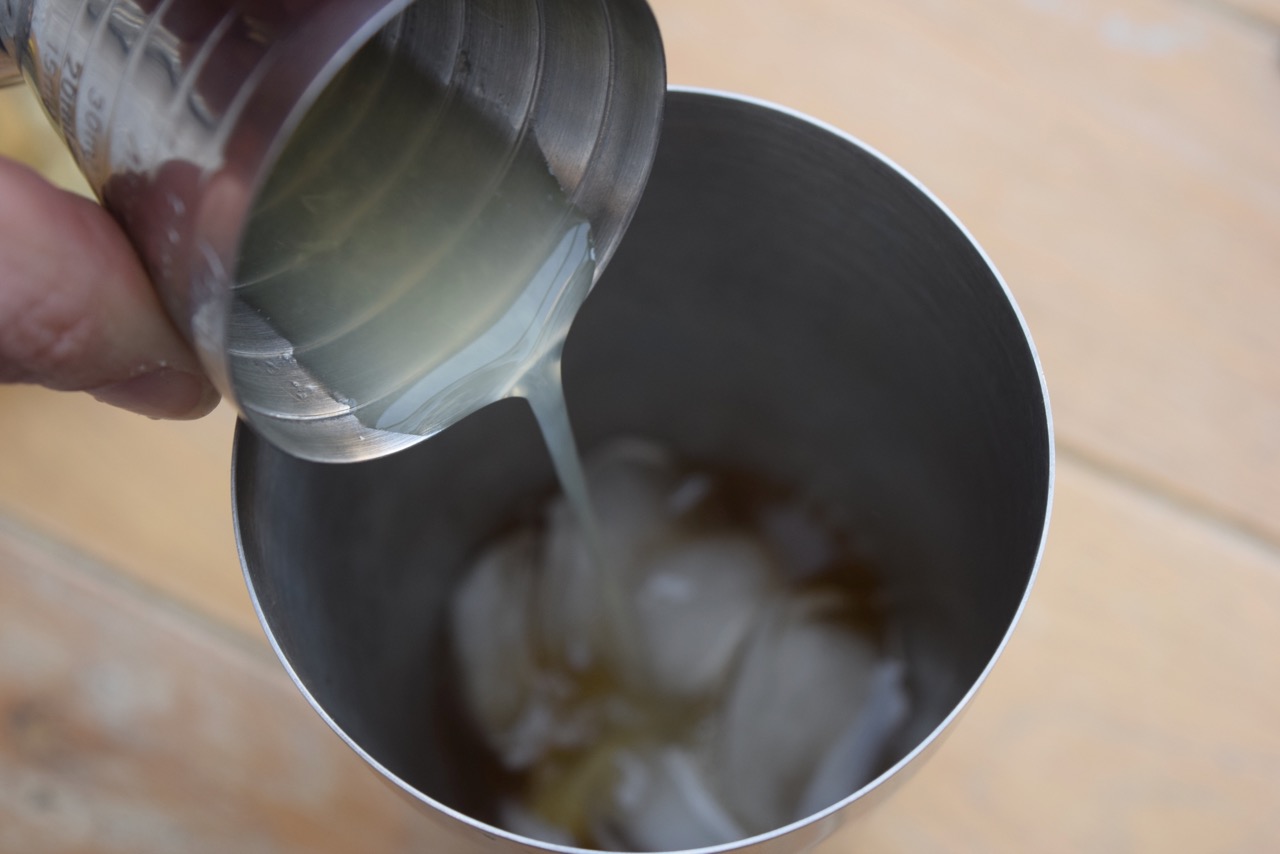 Finally pour in the sugar syrup, a couple of dashes of Angostura Bitters and the tablespoon of egg white. Use the business from the carton if you are at all concerned about the quality of your eggs.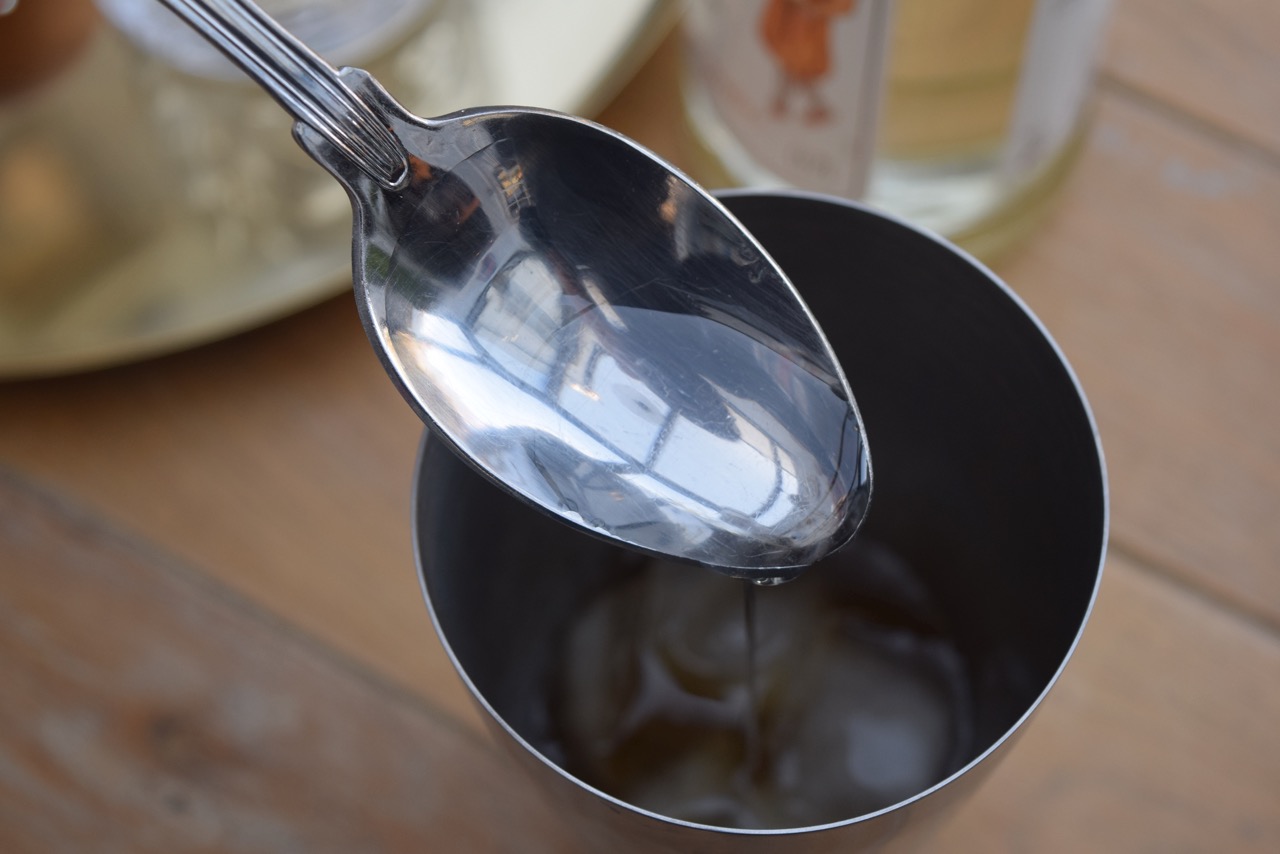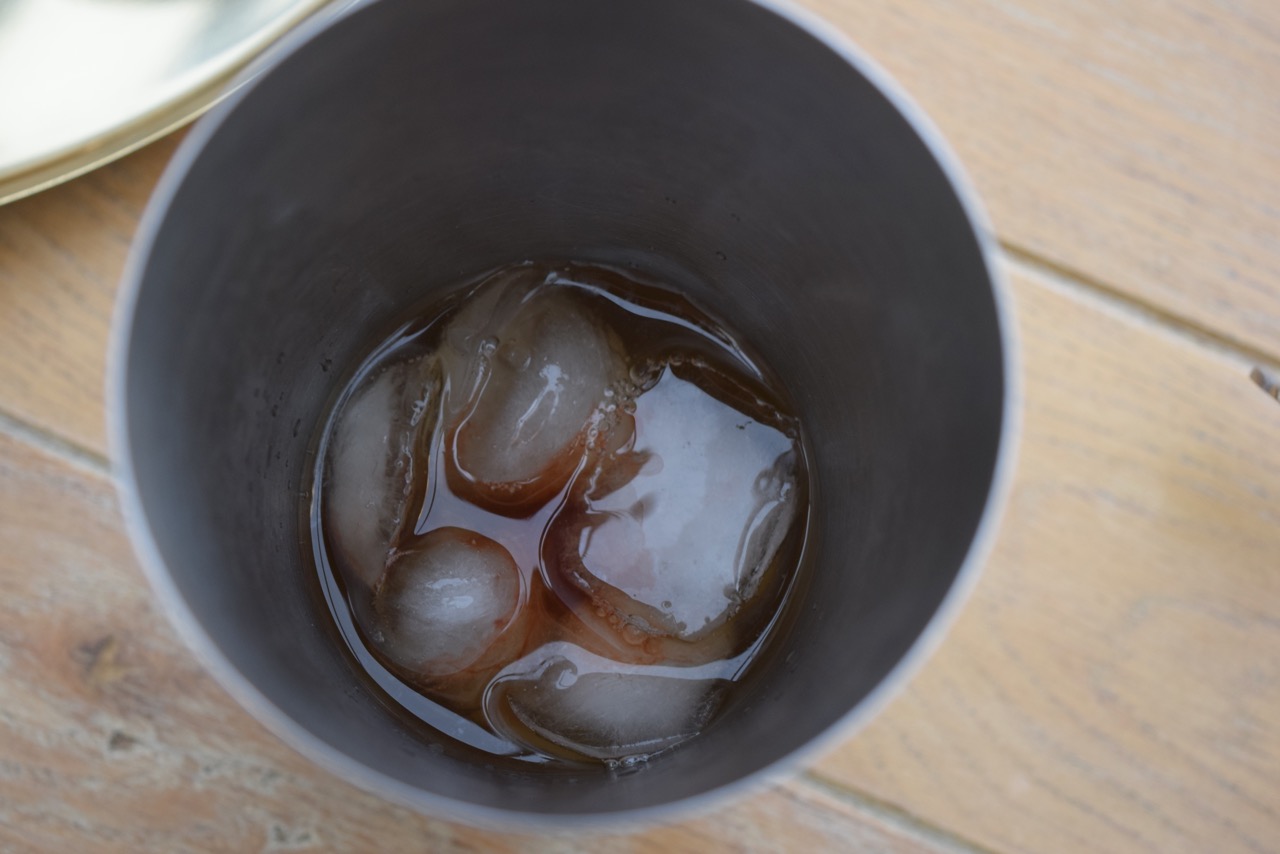 Give the shaker a bloody good shake, burning off some calories as you do so, until the shaker is freezing cold to the touch. Then pour out into an ice filled tumbler.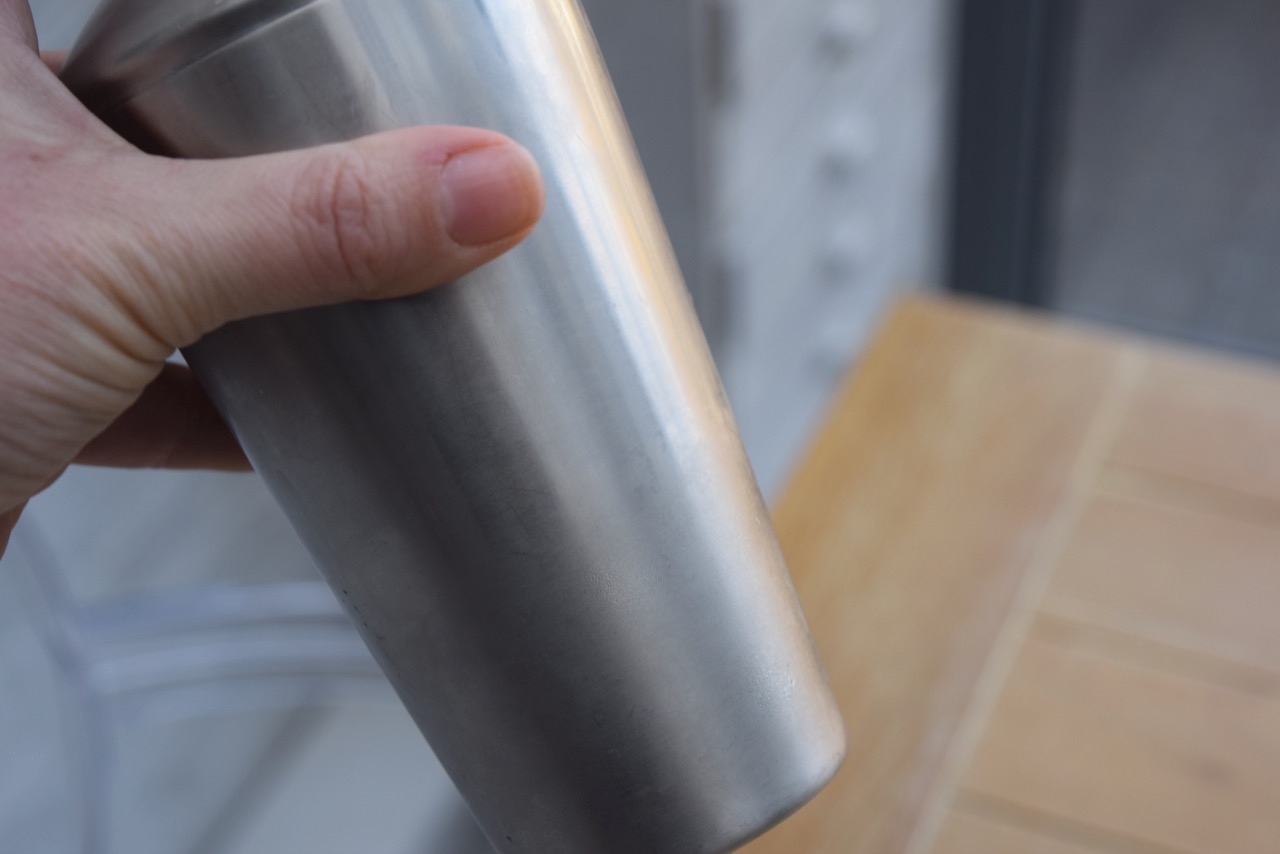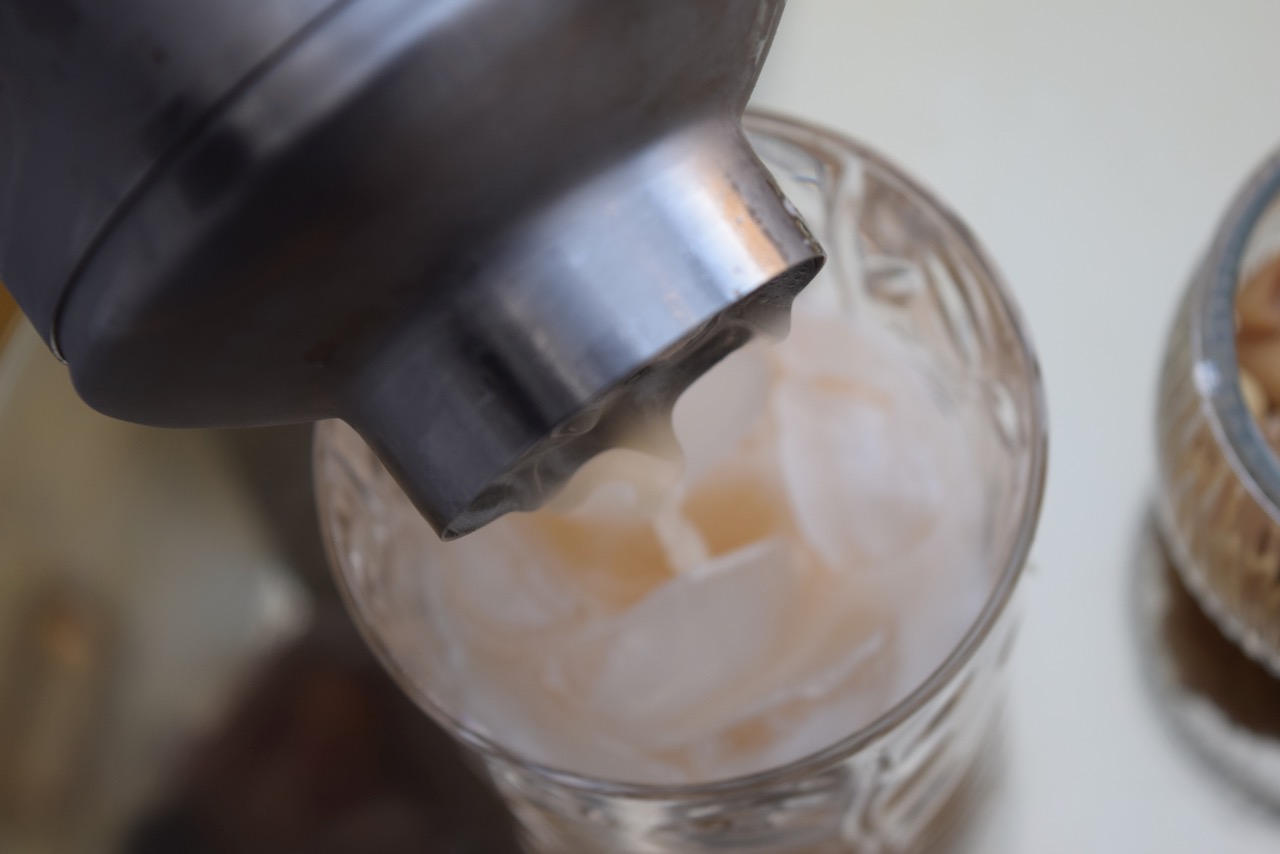 Garnish with a lemon or orange slice and the most elegant cocktail cherry you can find. I had lashed out on the ones with stalks – get me.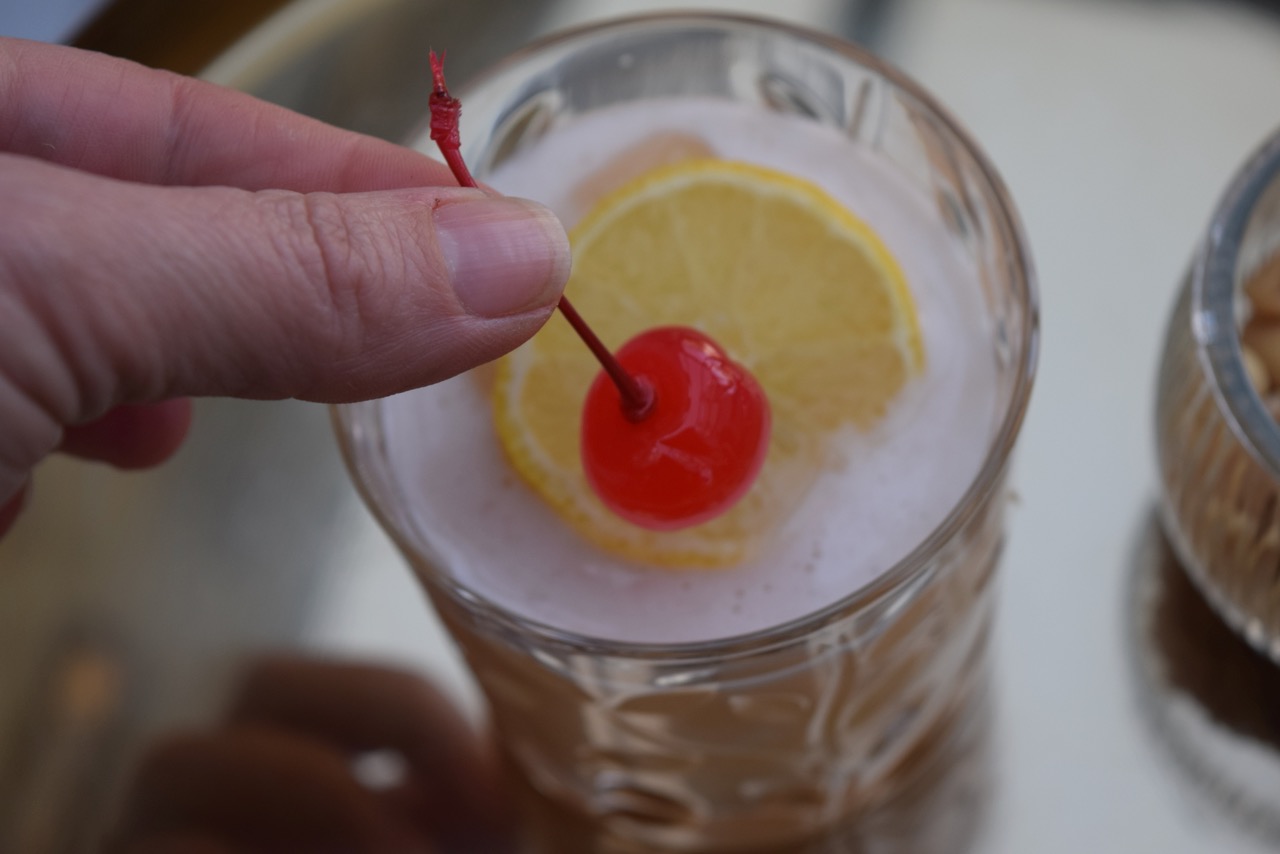 One sip of this and you will be in love. If you like Bourbon, lemon juice, egg white and bitters that is. If not, I'll have yours.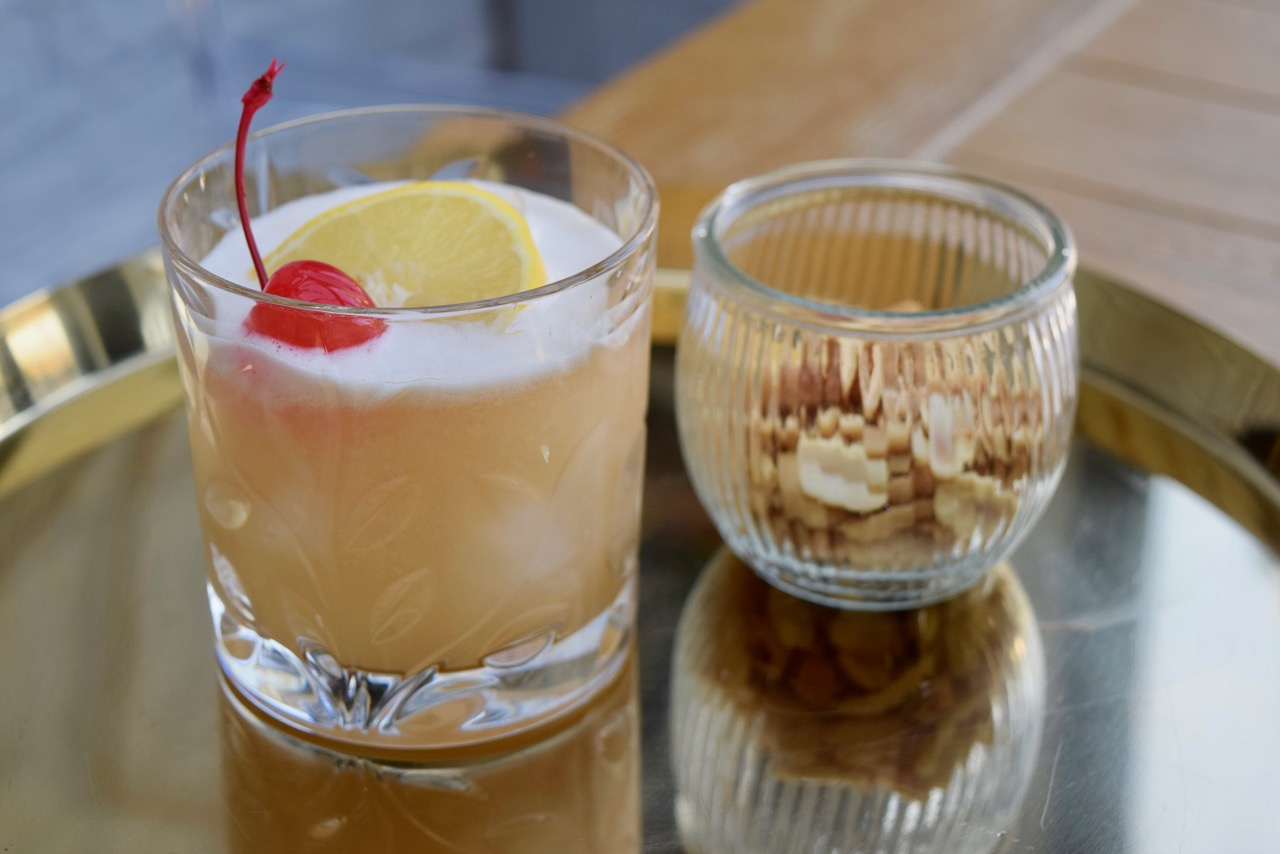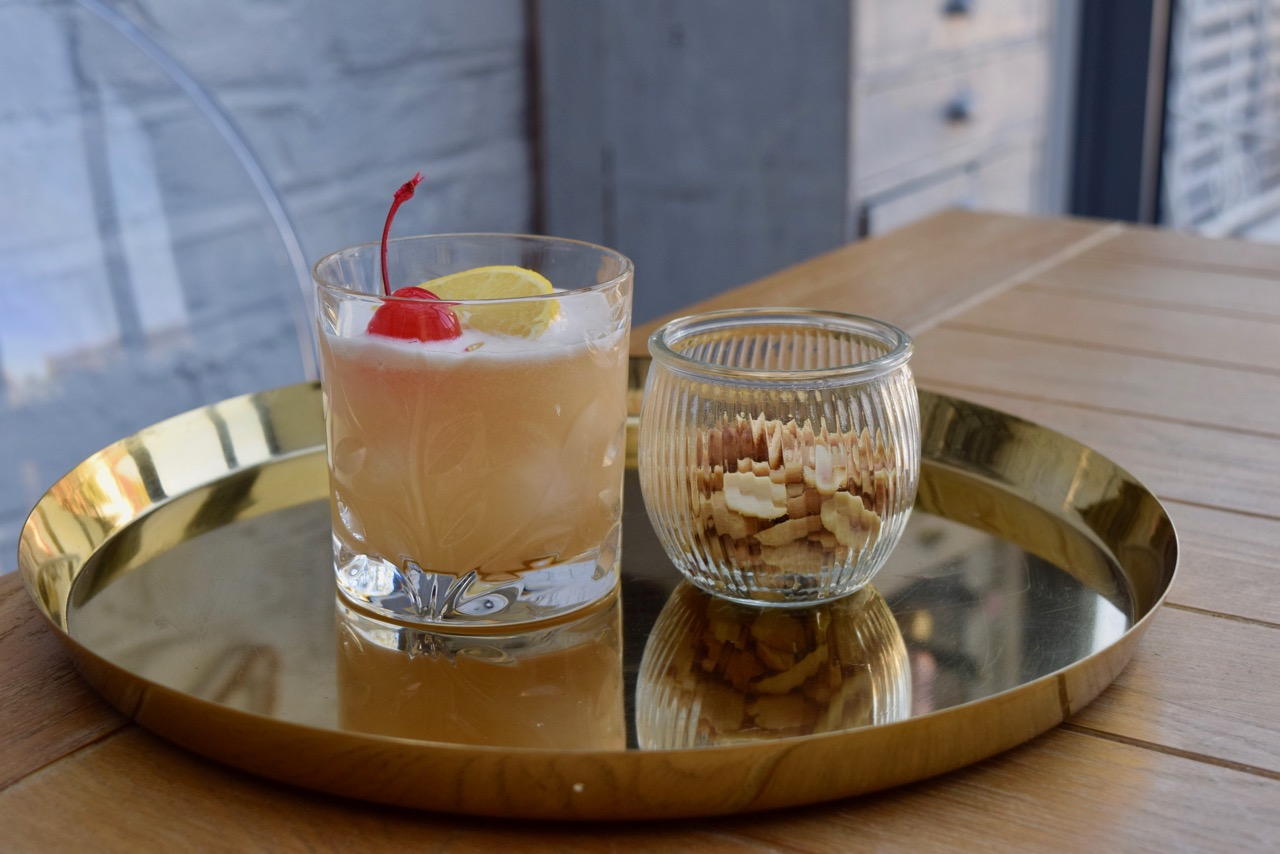 Fresh, elegant, warming, vintage. This Classic Whiskey Sour is what a cocktail should be. Simple, but absolutely bloody delicious and it leaves you wanting another, always a good sign.
Have a lovely weekend.
Lucy x
Whiskey Sour Recipe
Makes 1
You will need a cocktail shaker and an attractive tumbler
60ml Bourbon whiskey of some nature
30ml fresh lemon juice
1 tablespoon sugar syrup
1 tablespoon fresh egg white
3 shakes Angostura Bitters
A lemon or orange slice and a cocktail cherry to garnish
Take your cocktail shaker and add a big handful of ice. Pour in the Bourbon then follow with the lemon juice, sugar syrup, egg white and dashes of Angostura Bitters.
Shake until super chilled then pour into an ice filled tumbler and garnish with a slice of lemon and a cocktail cherry. Sip and fall in love.