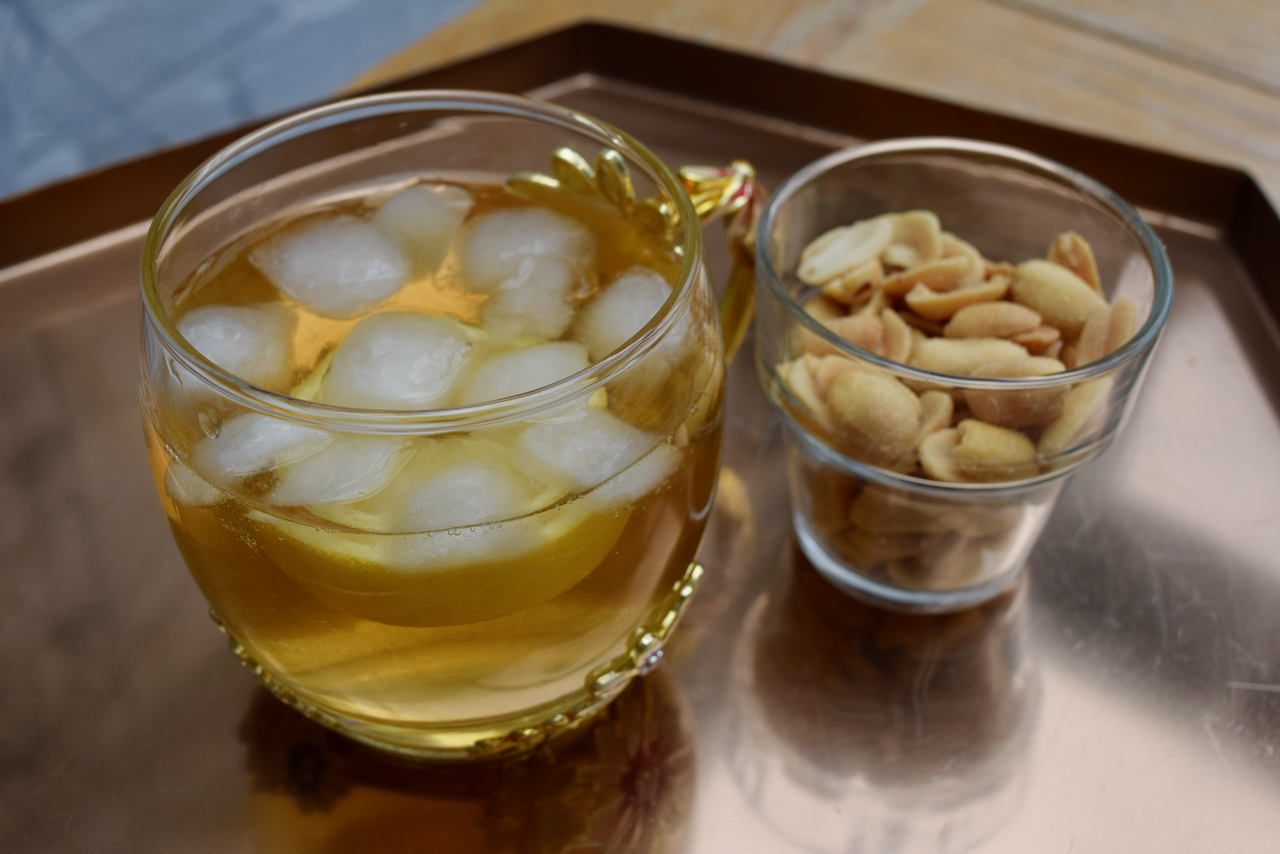 Camomile and Whisky Cup recipe
My no drinking during the week self imposed regime has gone tits up since the start of the quarantine period. And it would seem I'm not alone. Drink sales over the last month have risen by 22%, most of which was probably me stockpiling gin for fear of running out during isolation. I am mainly stress/anxiety drinking, so today's Friday Cocktail, the Camomile and Whisky Cup, has a much needed whiff of calm about it.
Camomile tea is well known for its calming properties as well as being full of antioxidants. Add a shot of whisky and a slice of lemon and this cocktail is almost medicinal. It has soothing honey and tastes fresh and comforting and comfort is what we all need during these unsettling times. I don't need to panic about my stock levels; I have such an odd selection of drinks on my trolley we could be quarantined for a year and I'd still be able to fashion a cocktail or two.
Maybe I should start writing a cocktail post for the other 6 days of the week, given current drinking levels? This quarantine business is a bit of a slippery slope, I must try and show a bit more restraint. Starting next week. Probably.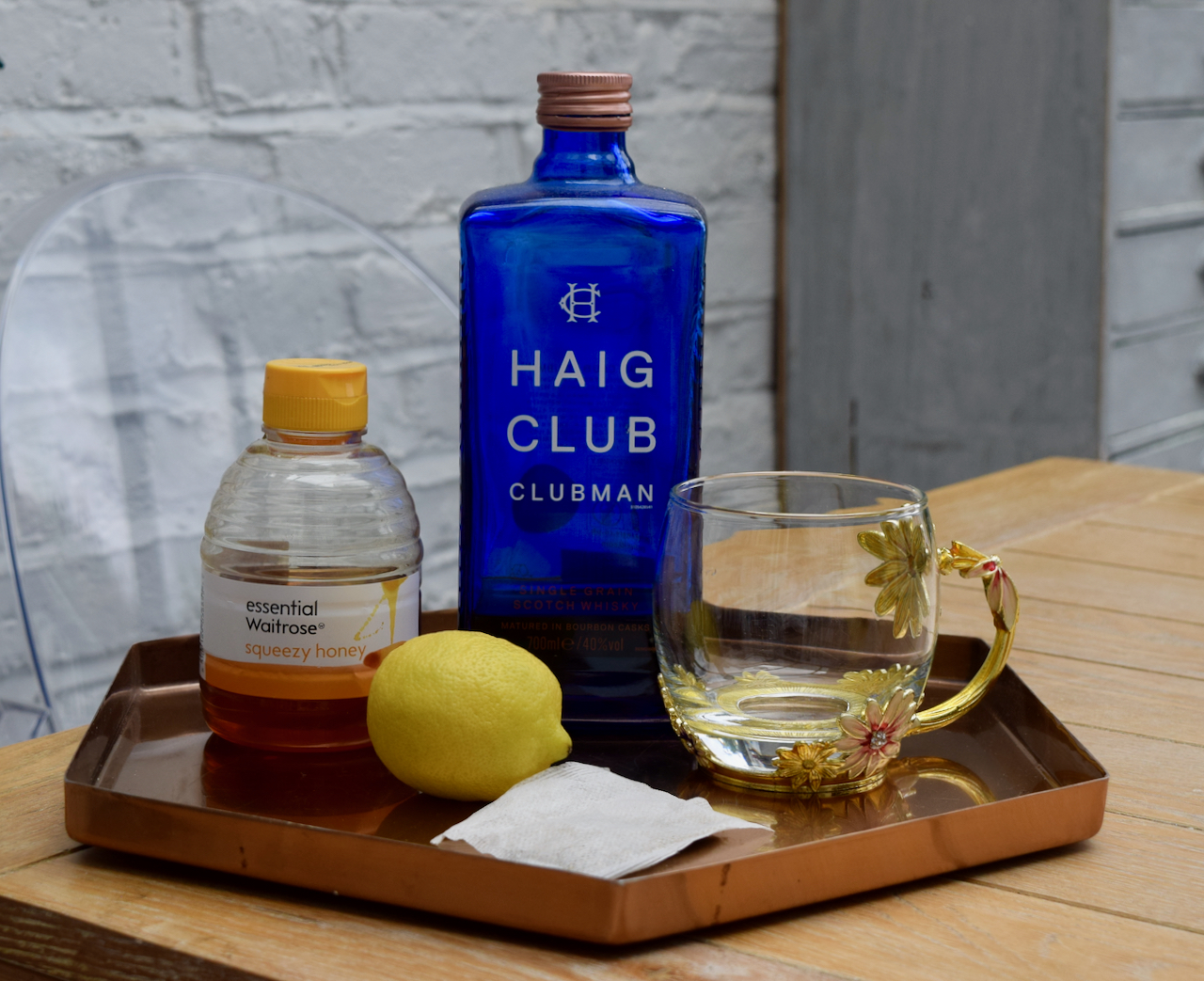 I am trying to use up all the bottles I have with just a bit left in them, so this Haig Club is on it's way out. And there's my camomile tea bag, not a fancy one, just one I foraged from the back of my cupboard.
Make a start with your camomile tea bag. Pop it in a small jug and pour on around 250 to 300ml of boiling water. Stir in 1 to 2 teaspoons of honey to taste.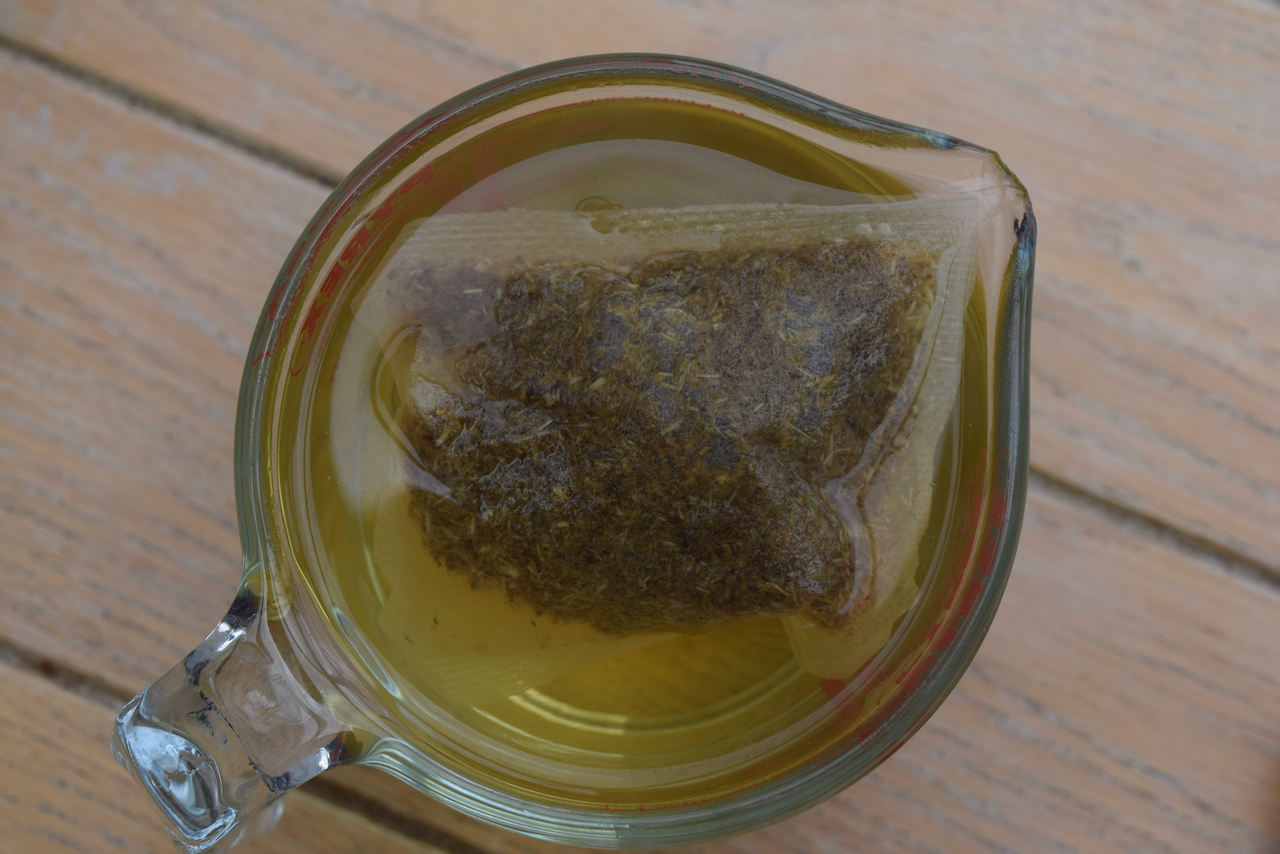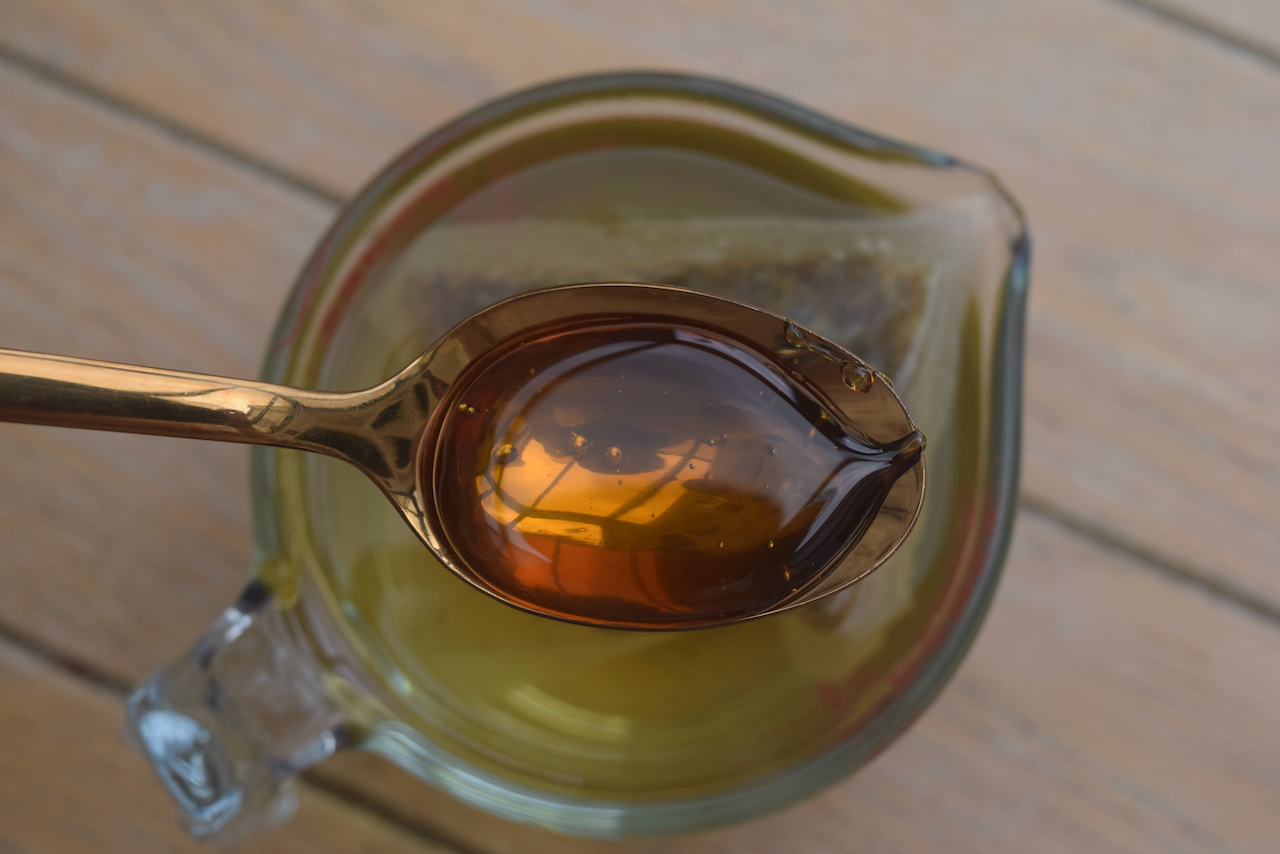 After 10 to 15 minutes of steeping, whip the bag out and leave the camomile tea to cool right down.
Once it's cool, take a pretty glass and add a big handful of ice.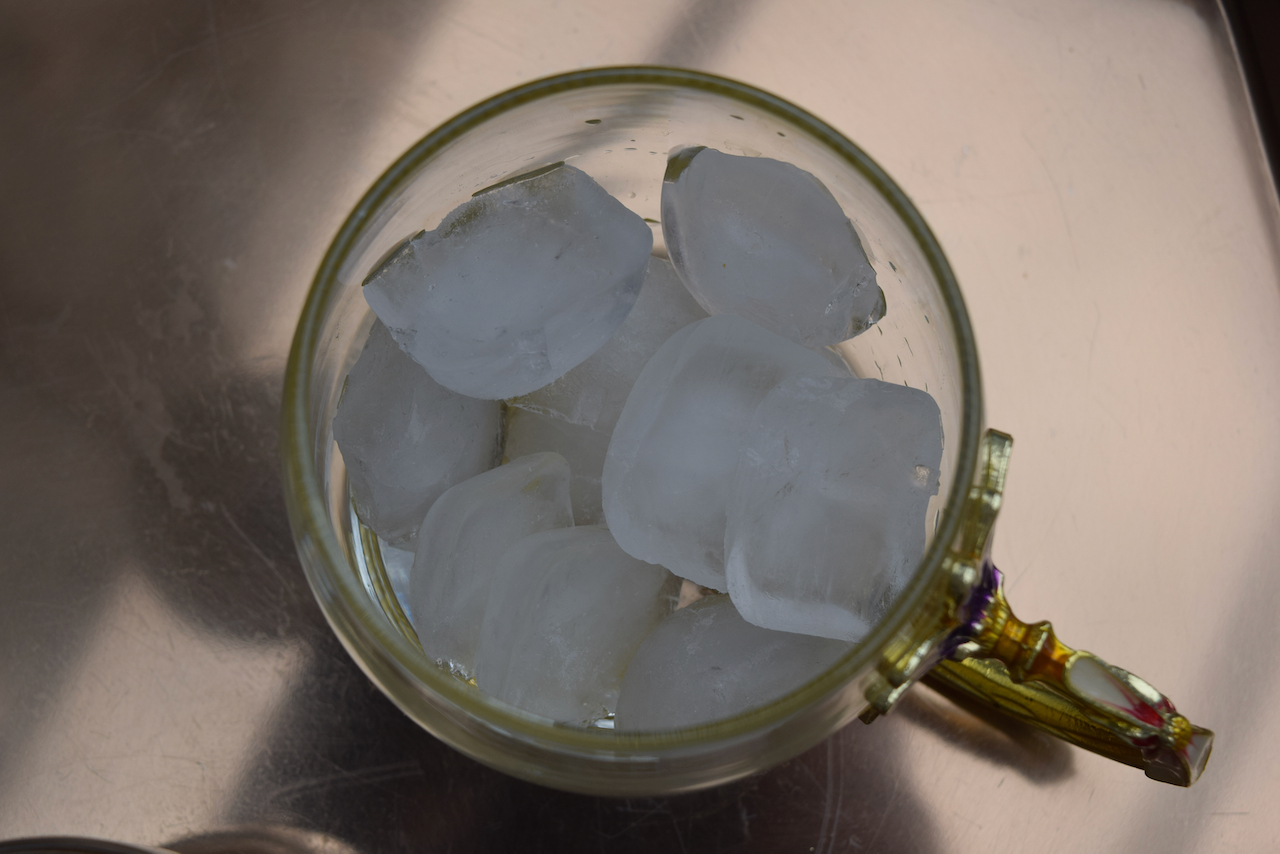 Pour in the shot of whisky then top up with the cooled honeyed camomile tea.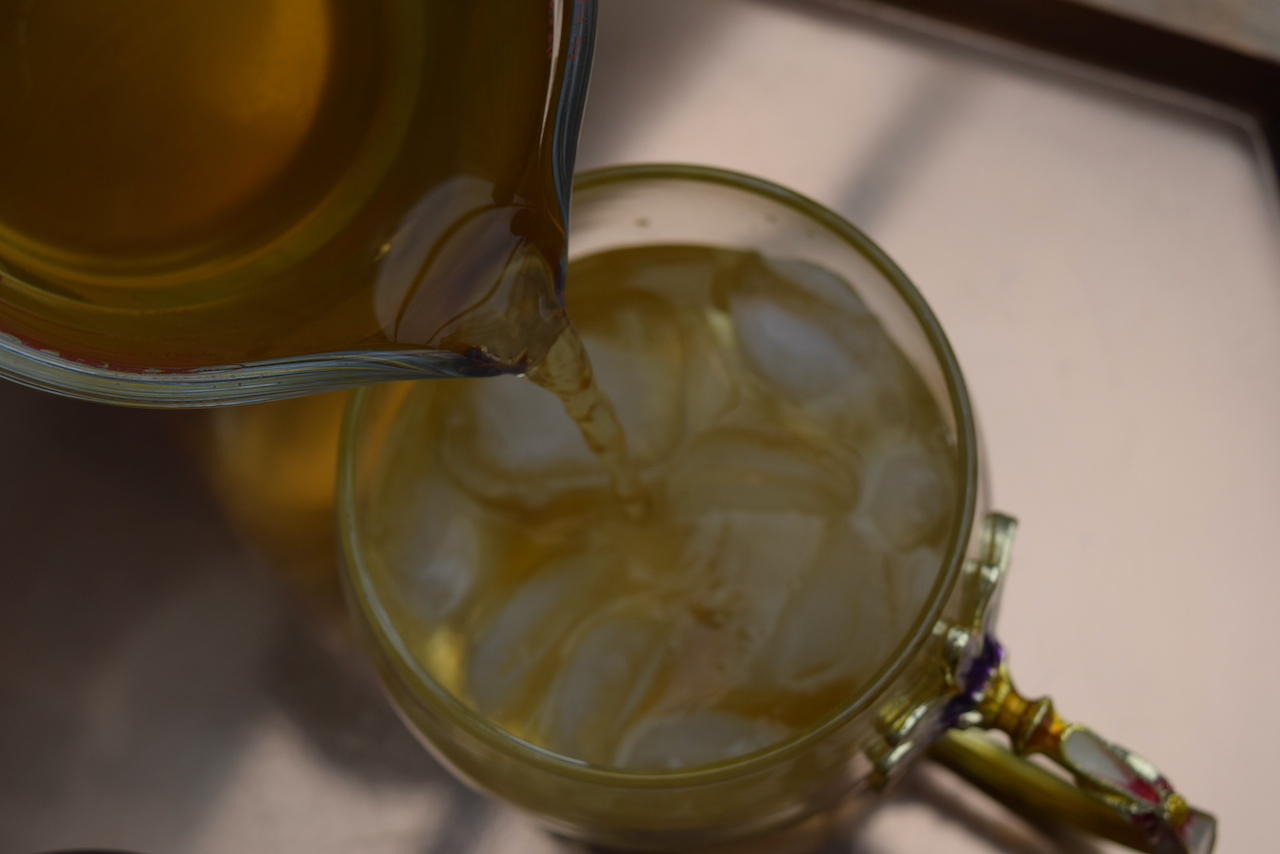 Now all you need is a stir and a slice of lemon and this comforting drink is only a sip away.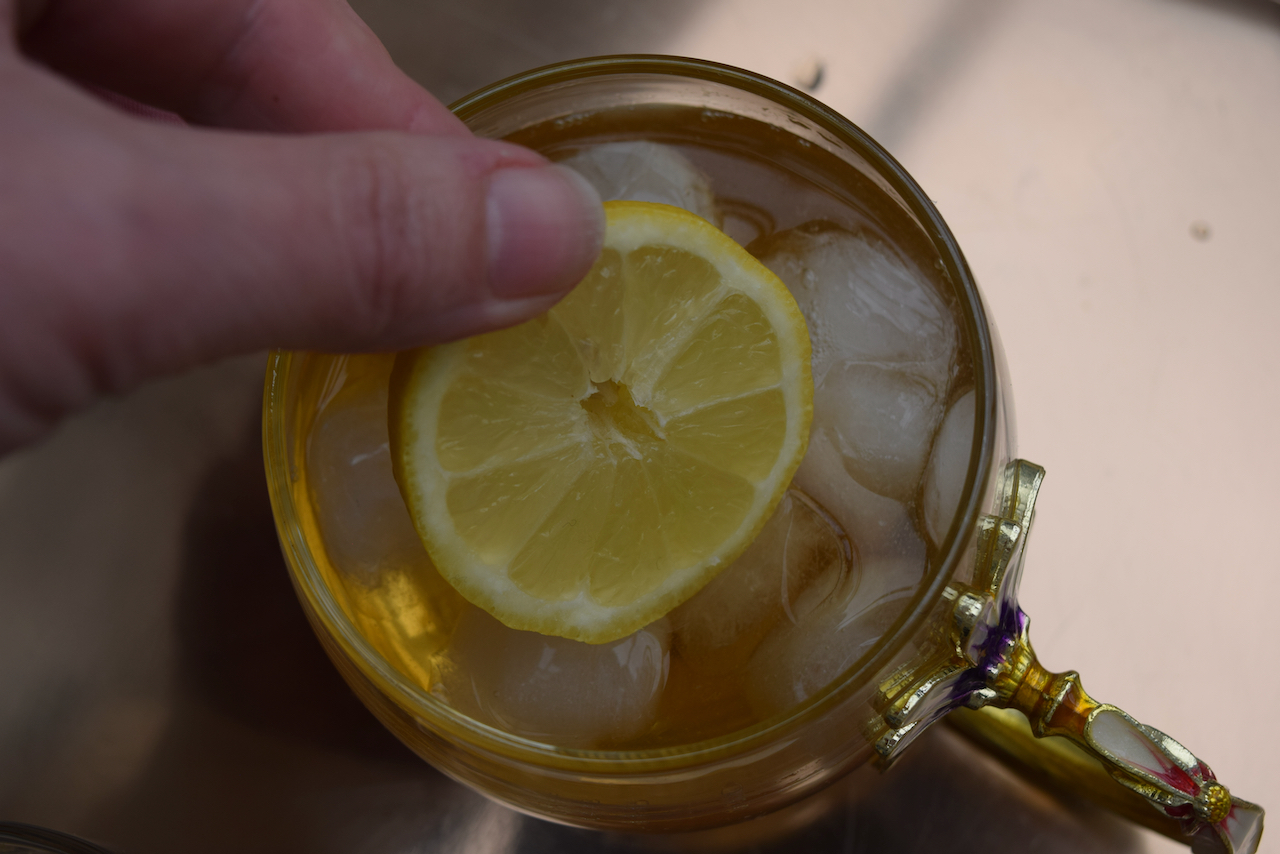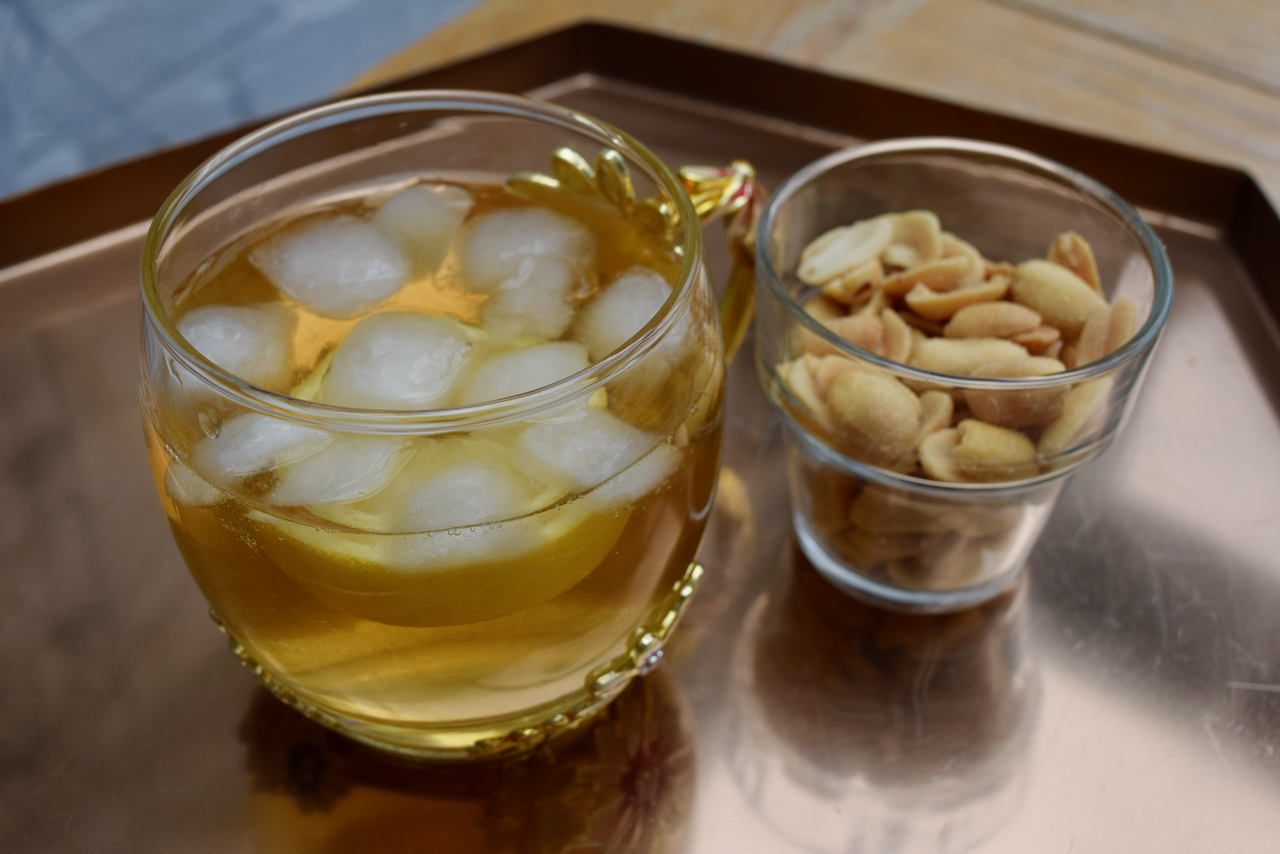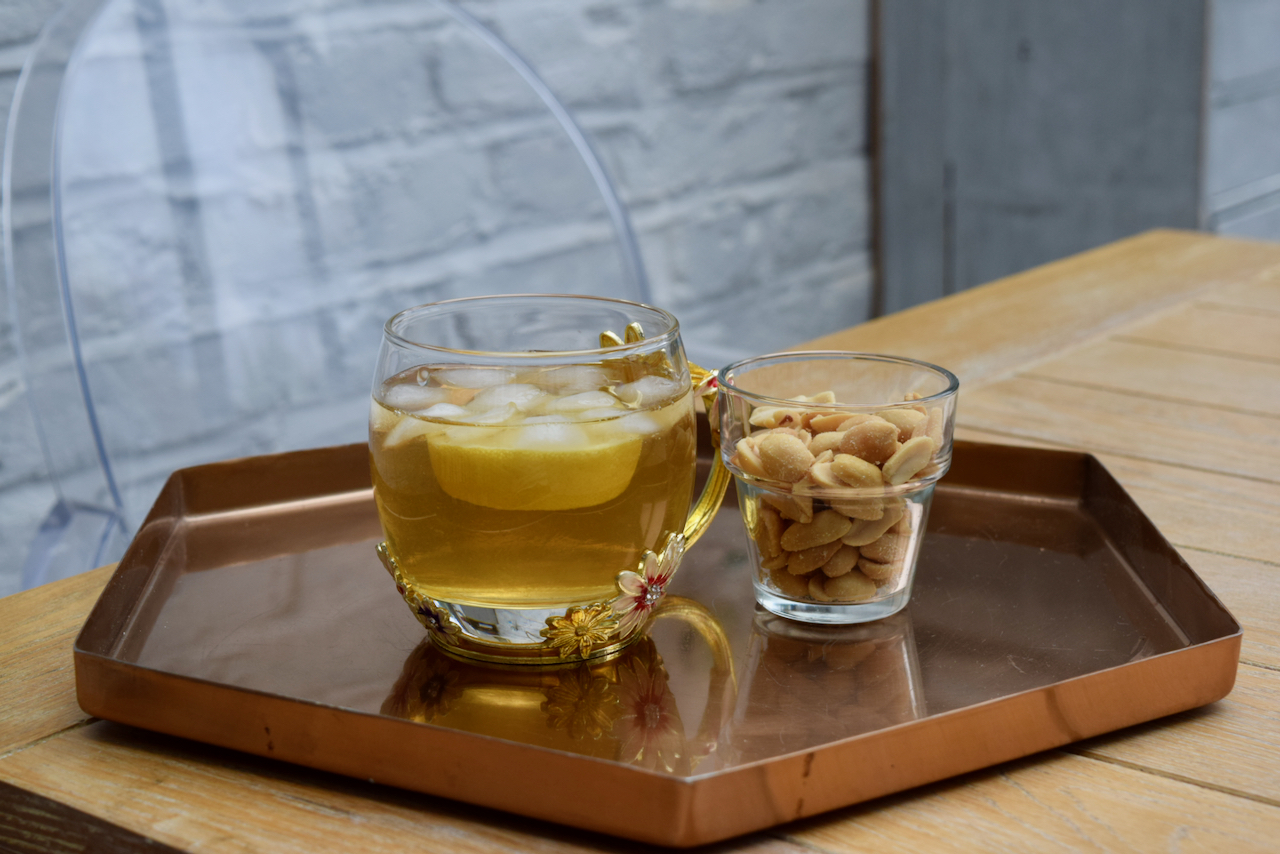 Is it even Friday? No one has a clue what day of the week it is. Which is handy as realistically we don't have to wait all week for a cocktail anymore.
Stay at home and stay safe.
Lucy x
Camomile and Whisky Cup recipe
You will just need a jug and a pretty glass
1 camomile tea bag
1-2 teaspoons honey, to taste
250 to 300ml boiling water
40ml whisky
Ice
Slice of lemon
Take a jug and add your camomile tea bag. Pour on boiling water, stir in the honey to your taste and leave to steep for 10 to 15 minutes.
Remove the bag from the tea and leave to cool. In a pretty glass add a generous handful of ice. Pour on the whisky then top up with the cooled tea and stir. Drop in a slice of lemon and sip and feel comforted.