Let's Kiss Cocktail Recipe
Gin and cherries, this cocktail has my name written all over it. I could just stop there, but where's the fun in that, it's Friday and it's time for a bloody great big drink so let's make it a good one. This Let's Kiss cocktail came to me via the Absolut Drinks website, which is random as it doesn't have a sniff of vodka in it, but it instantly caught my eye. It's bright, colourful and fresh and tastes like spring. With the London weather being weirdly mild this week, this Let's Kiss is the Friday cocktail for us.
I love anything cherry – 80's lipgloss, black forest gateau and Ski black cherry yoghurt to name but a few. When mixed with gin, lemon and a little sweetness this has all the joy of a cherry sucky sweet. It's tart and fresh, so drinkable and has a promise of summer to it. For non gin lovers, this isn't overly ginny, it just adds a touch of fragrance to this fruity cocktail. Suffice to say, as a gin lover, I bloody loved this and will, from now on, keep a carton of cherry juice on hand to keep this cocktail within arms reach.
I fear it's too early to put your bobble hat and hot water bottle away, but with a large slug of this Let's Kiss cocktail you can but dream of warmer times ahead.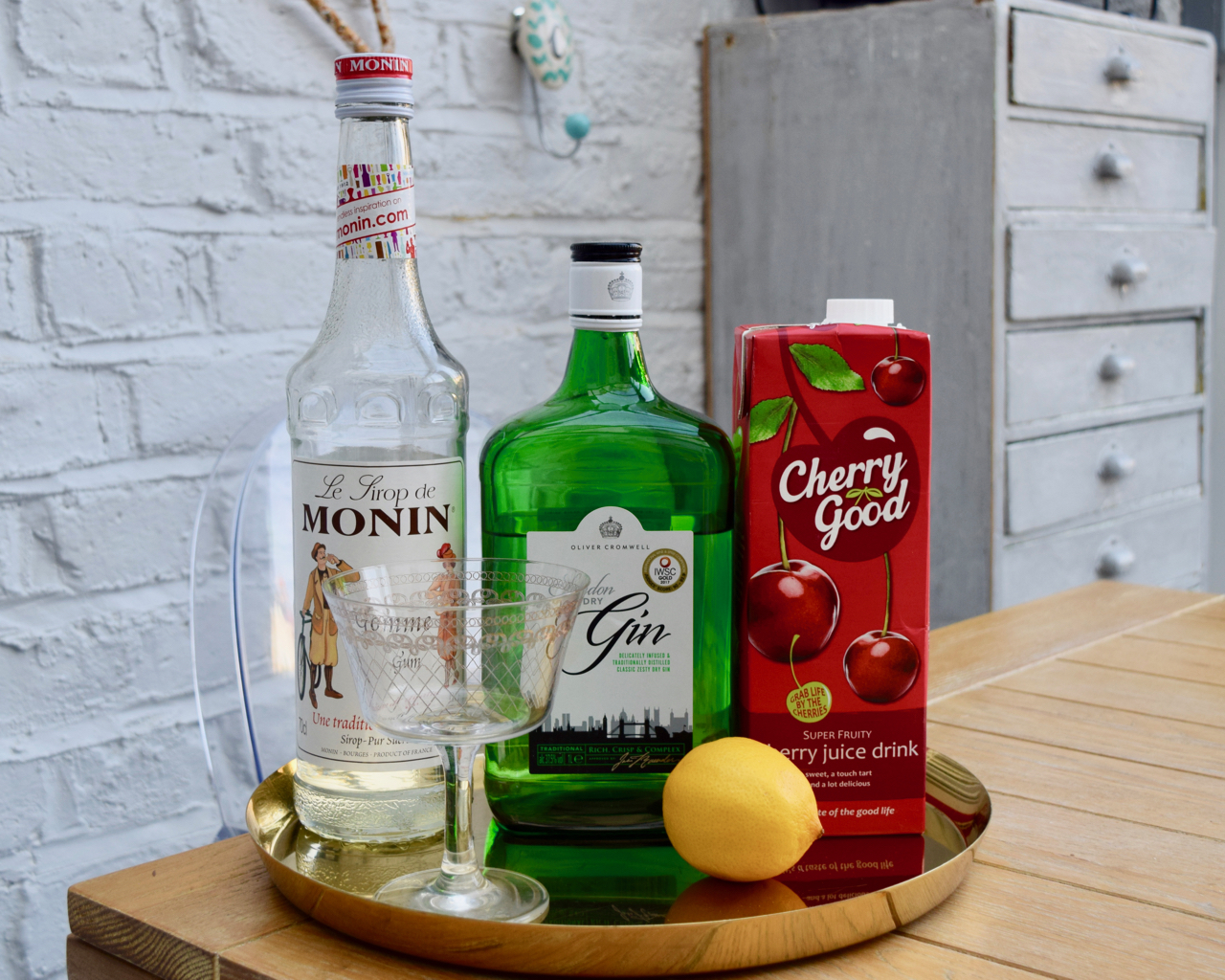 Can I just say it's not only delicious but cherry juice has lots of health benefits. Anything from arthritis to gout can be helped by drinking cherry juice, but I have to say, I'm not sure the gin will assist the gout anytime soon.
Anyway, I am not a doctor, just an amateur boozer, so let's move on to the cocktail. Make a start with a shaker and a good handful of ice, always a good starting point.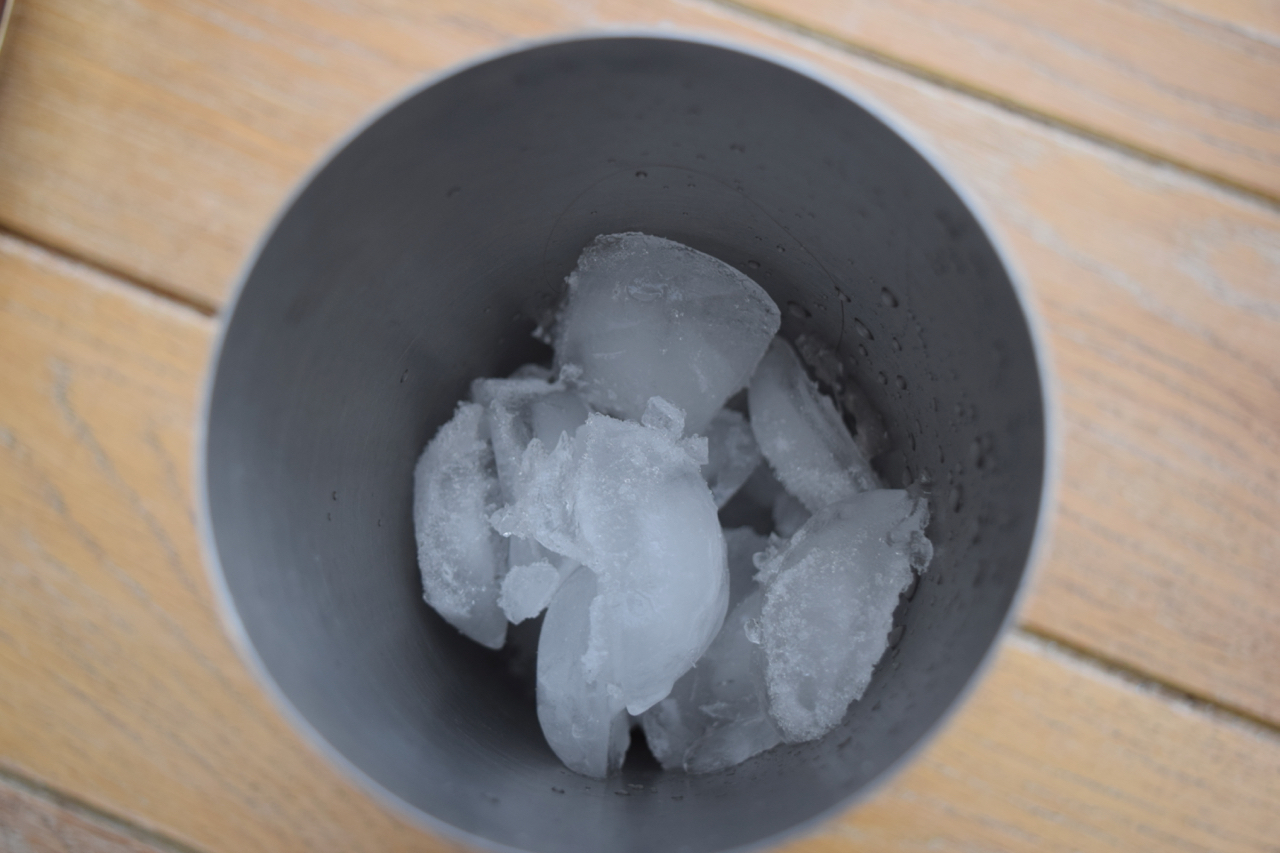 Next into the melting pot is the gin followed by the health giving/super tasty cherry juice.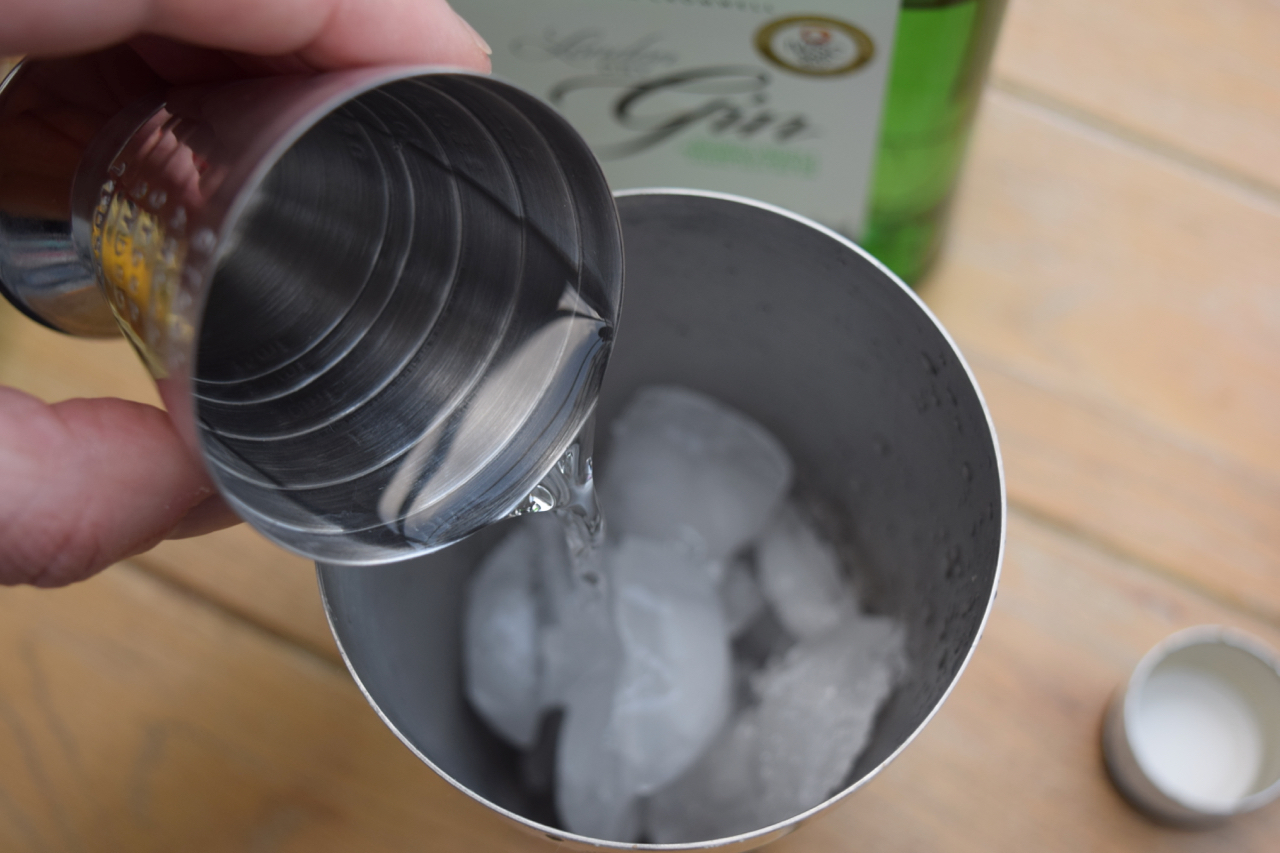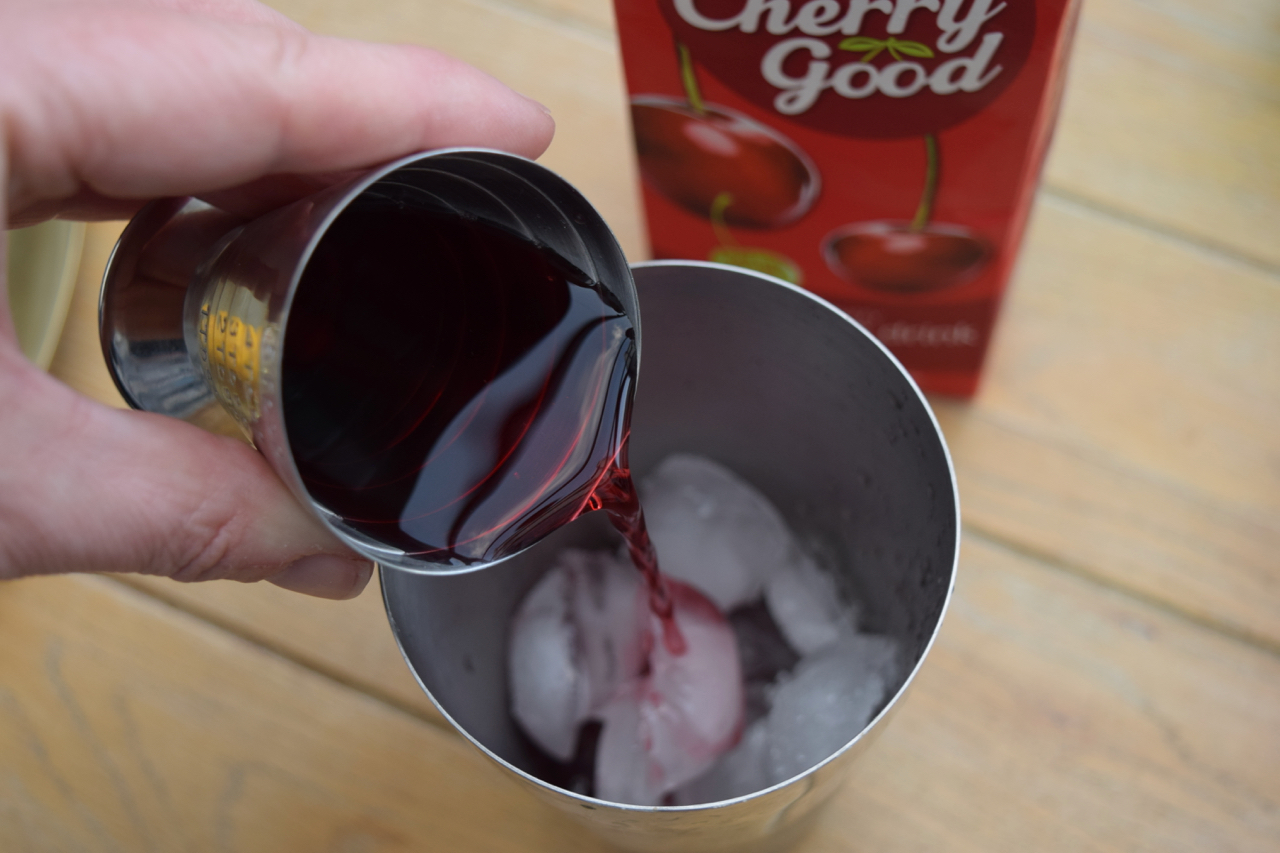 Next it's the lemon juice and the sugar syrup.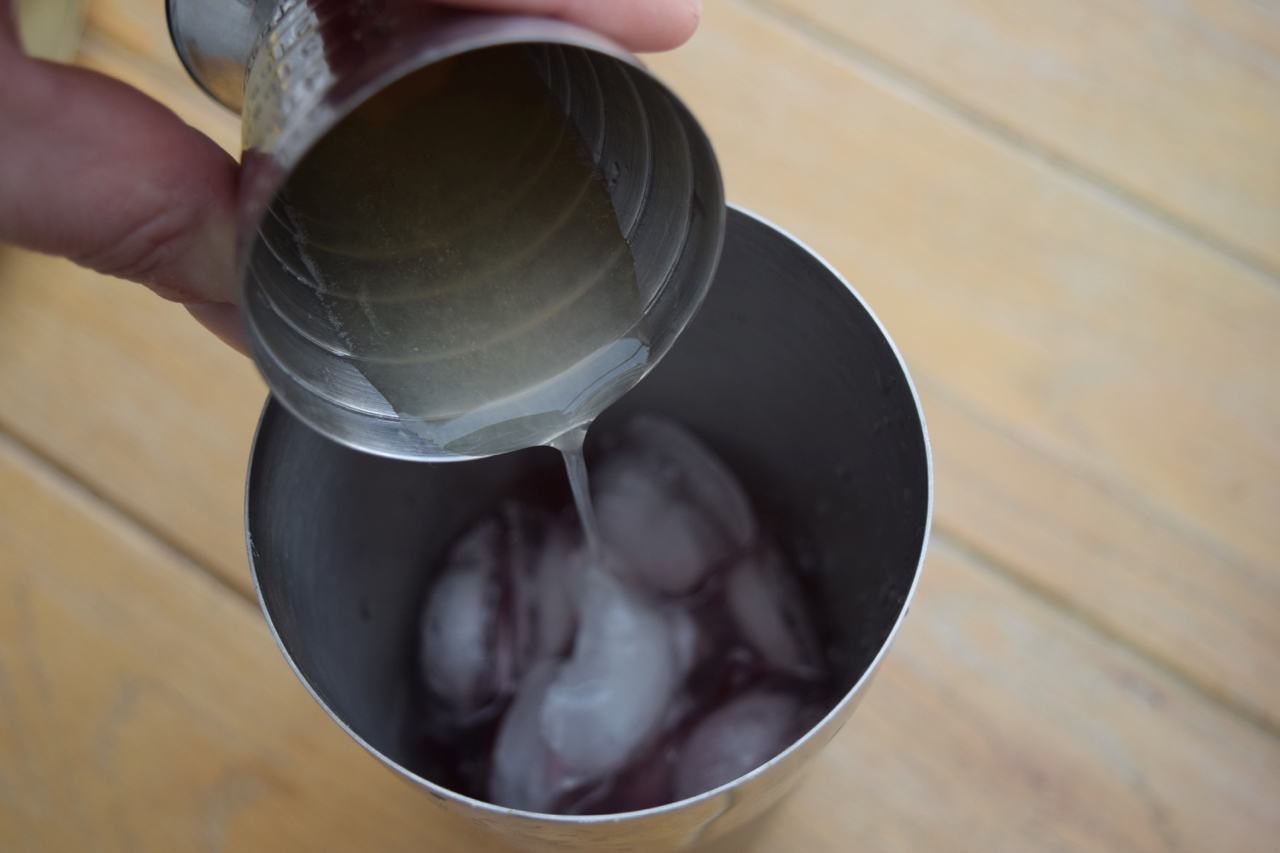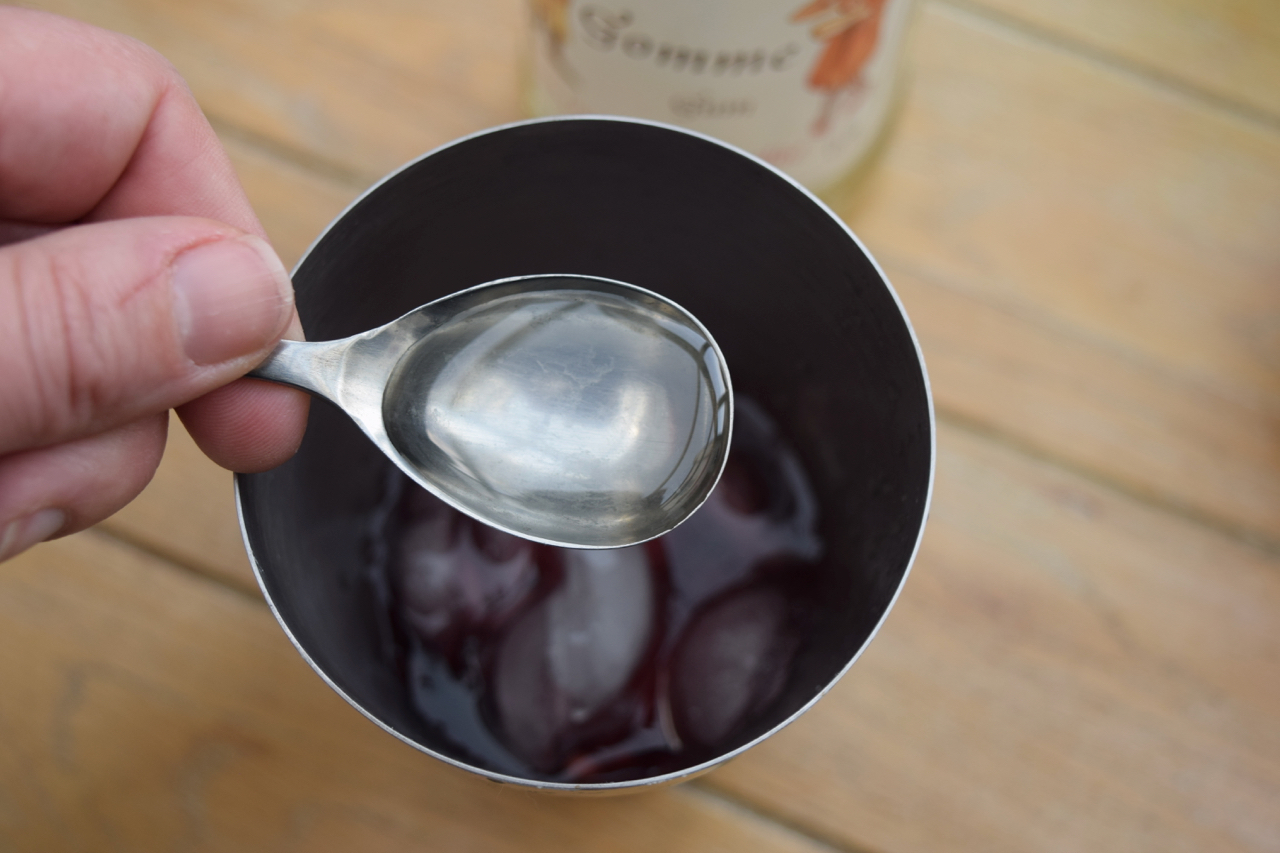 Now, shake your shaker until it's super chilled. Then pour into your elegant glass.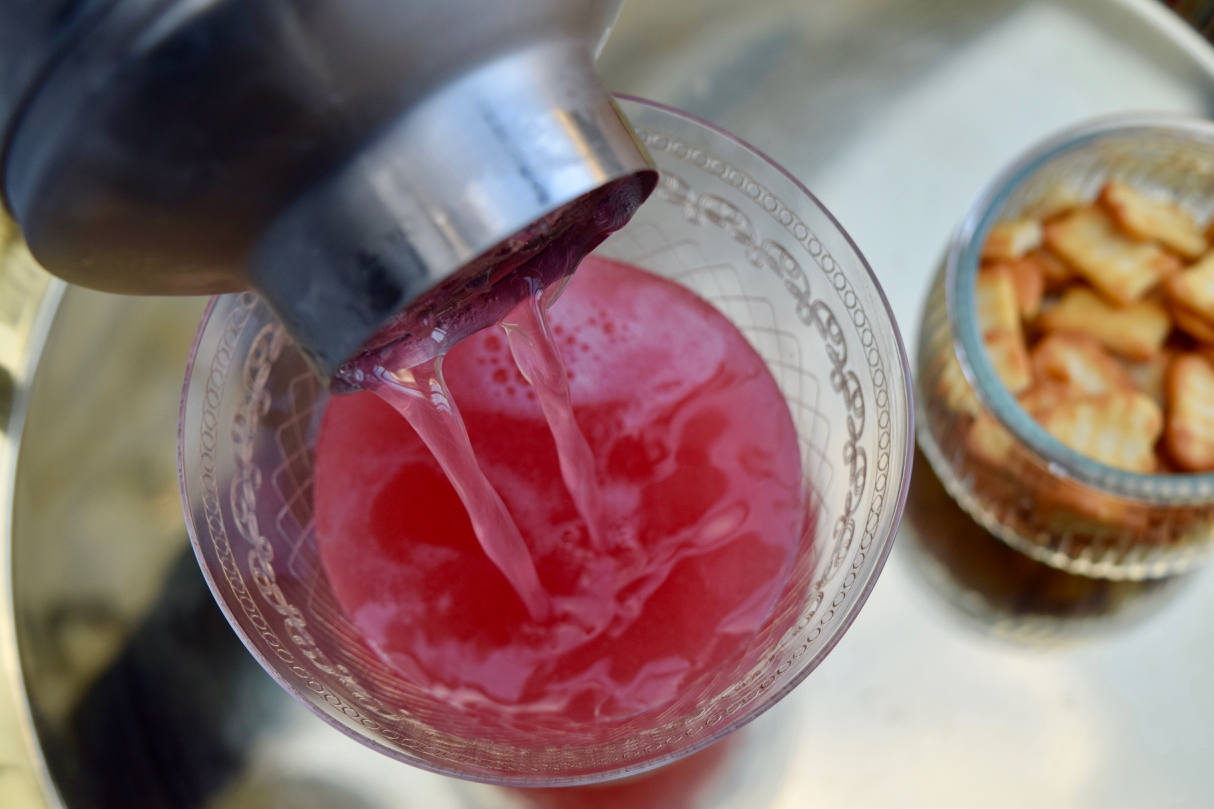 Garnish with a cocktail cherry, which will promptly sink to the bottom of the glass, but you'll know it's there.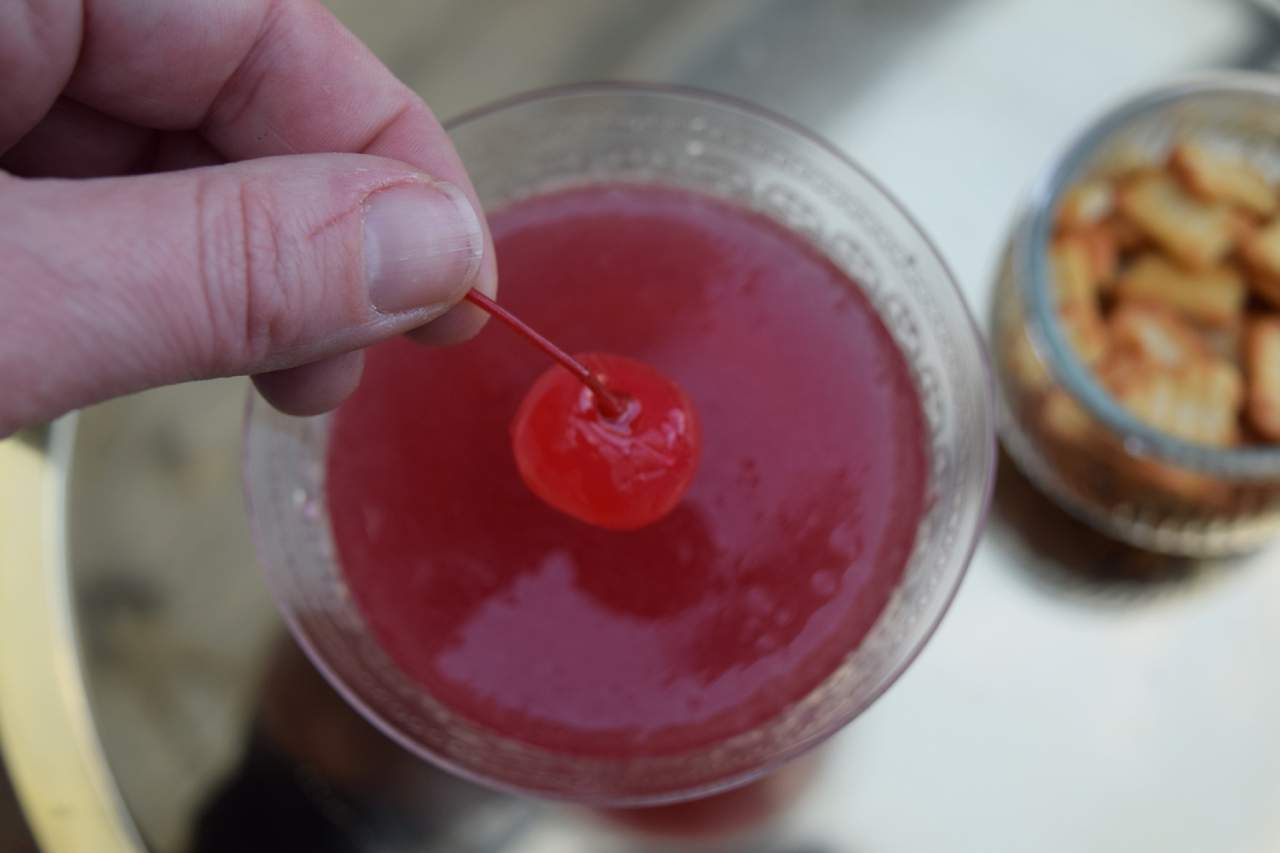 Now this is your's for the sipping. Tuck in, it's almost a health drink.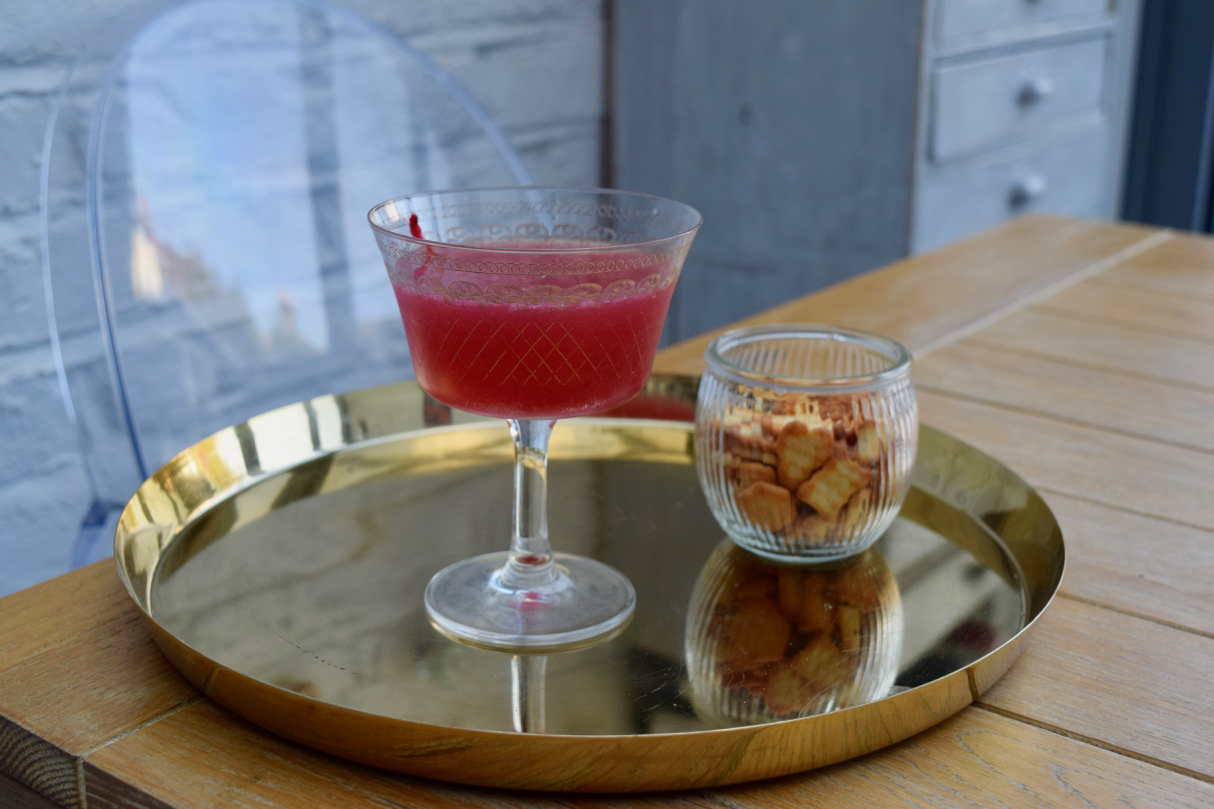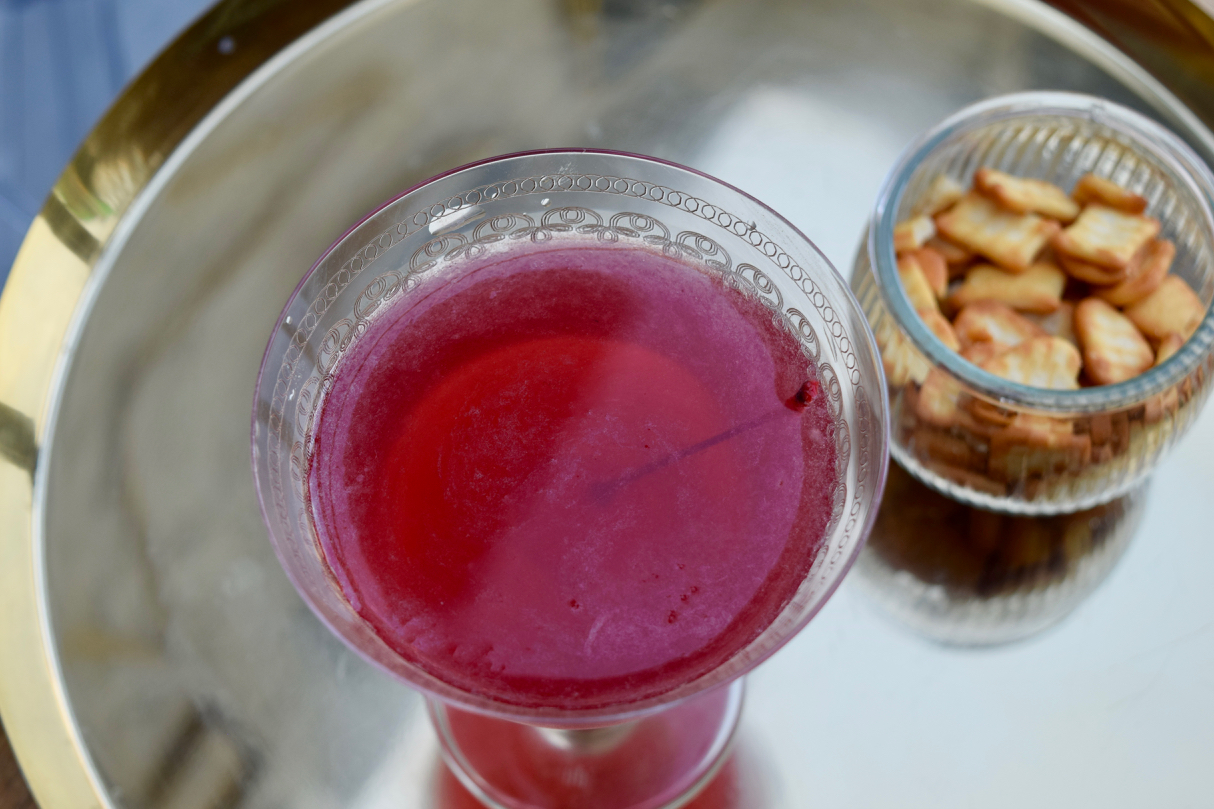 The sun's out and a warm weekend is in the offing. Let's Kiss and make up and enjoy a restful early spring weekend.
Lucy x
Let's Kiss Cocktail Recipe
Makes 1
You will need a cocktail shaker and a cocktail glass
40ml gin
60ml cherry juice
25ml lemon juice
1 teaspoon simple syrup
Maraschino cherry to garnish
Take your cocktail shaker and add a good handful of ice. Measure in the gin, cherry juice, lemon juice and syrup. Shake until the shaker feels chilled then pour into your cocktail glass.
Garnish with your cocktail cherry. Sip and feel loved.