Coconut White Hot Chocolate Recipe
This week we have seen the temperatures tumble here in London town. Which is fine with me as I have so missed wearing my collection of bobble hats. Plus, the last few Bonfire Nights have been a touch on the mild side, which is just not traditional in my mind. The 5th of November fireworks should be a frosty affair, with red, running noses, scarfed necks and gloved hands. The forecast for this weekend promises this years Bonfire Night will be just how it should be. Today's Firework Cocktail Friday is therefore the beautifully hand warming Coconut White Hot Chocolate.
White chocolate and I have a strange relationship. I don't like to eat it on it's own, but I adore it in biscuits, brownies or desserts. In a booze laden hot chocolate, white chocolate works an absolute charm. The warm milk, laced with coconut rum and sweet chocolate is something to be revered. This is definitely one to be whipped up by the mugful on your return home from this year's firework displays. Leave out the Malibu for the children, you could just add a splash of vanilla extract or coconut essence if you have some. The tasty inspiration for this recipe came via the BBC Good Food website, what stars they are.
We are off to the boys school display this evening, so it's vests on, hats on and hip flasks filled. I am all braced and ready with my very best oohs and aahs, I love fireworks.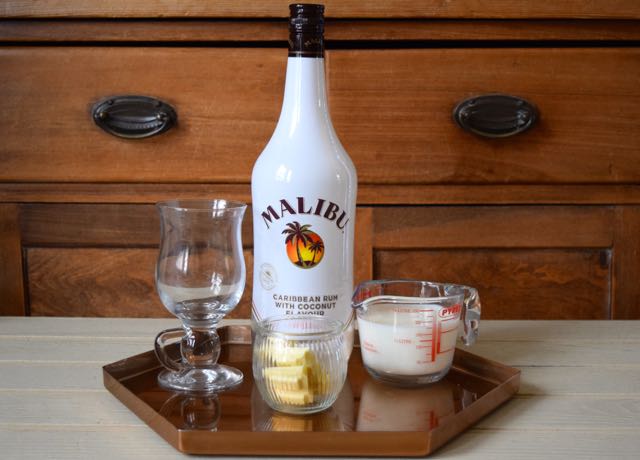 Malibu, what a classy drink it is, almost as classy as Clyde's favourite Irish Coffee glass. We love the 70's in our house. I went for semi skimmed milk, but use whichever you have to hand, whole, skimmed or almond, to name but a few.
Make a start by heating your chosen milk in a small jug in the microwave or in a saucepan on the hob. Just bring the milk to the boil.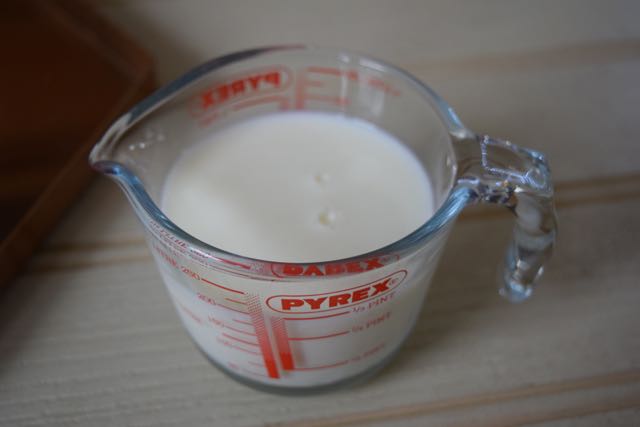 Once the milk is boiling, stir in the white chocolate and keep stirring until it's melted into the hot milk.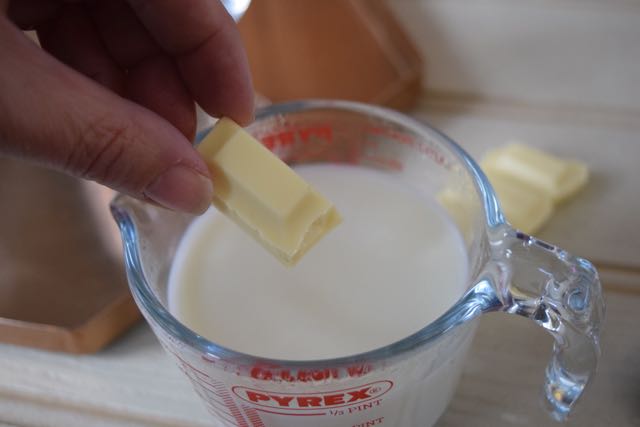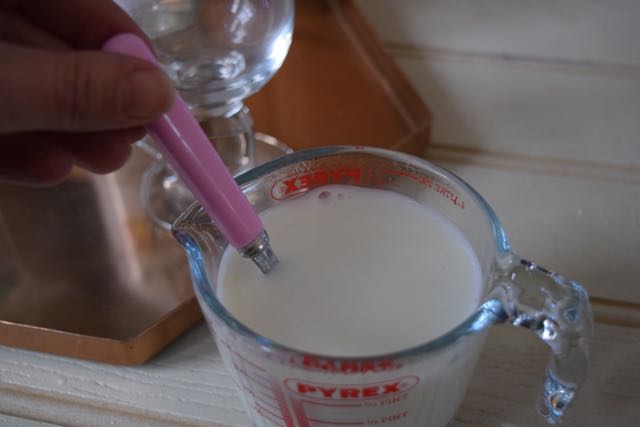 Pour in the small shot of Malibu or other coconut rum, stir and then, if the mixture has cooled down, pop it back in the pan or back into the microwave to reheat for another 30 seconds or so.
When your Coconut White Hot Chocolate is piping hot, pour into your chosen glass.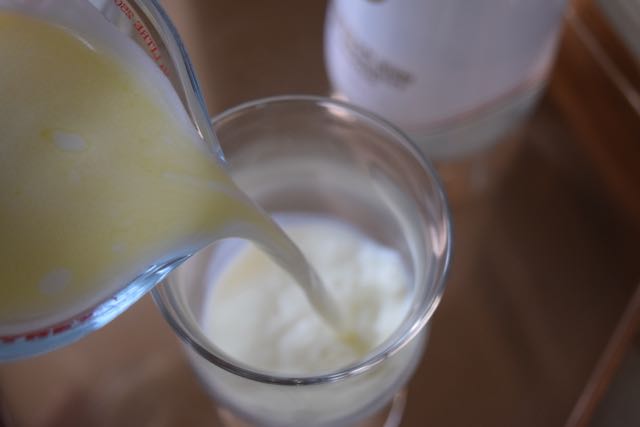 Garnish this absolute treasure of a hot beverage with some whipped cream and chocolate or coconut. I had a can of quite posh French squirty cream in the fridge which the boys love, so continuing in the slightly 70's vein, used it abundantly. And I garnished with some white chocolate stars and a Bounty on the side, because why wouldn't you.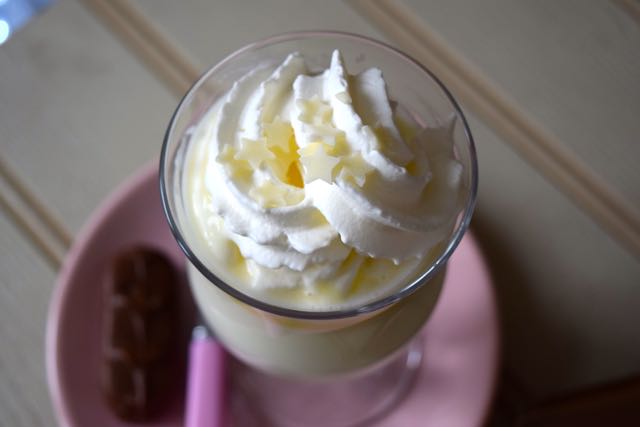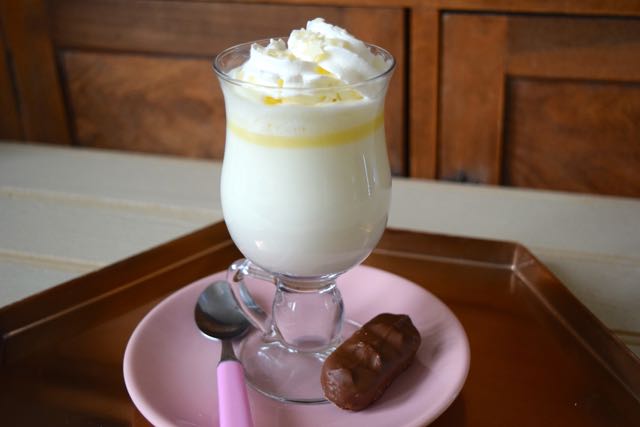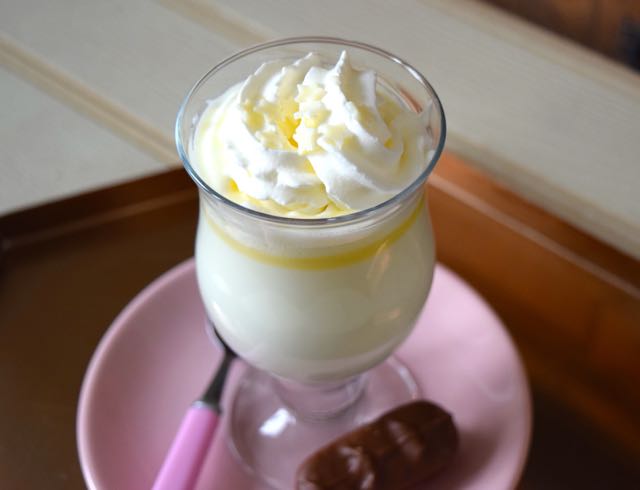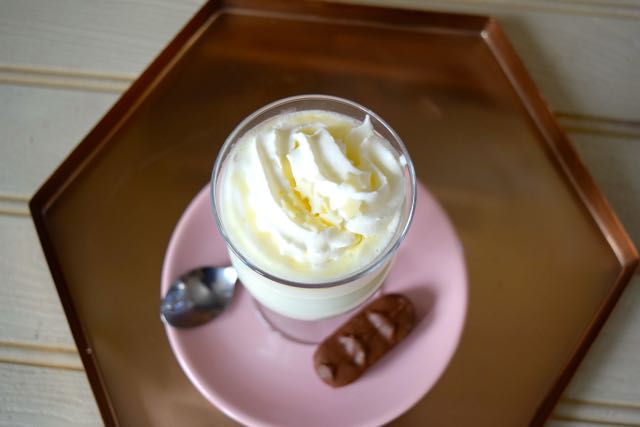 I can think of no more delicious way to warm your hands this Bonfire Night. Other than some chips, hot from the fish and chip shop on the way home from the fireworks. I will be having both these things, it's only once a year after all.
Have a safe and snug weekend.
Lucy x
Coconut White Hot Chocolate Recipe
Makes 1
You will need a pretty, heat proof glass
150ml milk, whole, semi skimmed, almond
25g white chocolate
25ml Malibu or other coconut rum
Whipped cream, white chocolate flakes, coconut to garnish
Pour your chosen milk into a jug and heat in the microwave for a minute and a half or just bring to the boil in a small saucepan.
Stir in the white chocolate until it's melted then pour in your shot of Malibu and stir again. If the milk has cooled down slightly, pop back into the microwave or reheat in the pan for a moment.
Pour into an elegant heat proof glass and garnish with whipped cream, sprinkles and surely a Bounty chocolate bar on the side. Drink while piping hot.