Peach Schnapps Jelly Shots Recipe
As a mum of boys, and this is an actual hashtag believe it or not, you develop certain skills in life. And here comes a list: a) you can fork up huge amounts of pasta at a moments notice for any amount of unexpected friends b) you can get mud out of any form of sports kit and c) you can decant vodka into a water bottle without spilling a single drop. I know under 18's drinking is illegal but you are allowed to let your offspring have a tiny drink while eating at home and I think that's fair. As the boys get older parties, or 'gatherings' as they like to call them, become a regular fixture so I felt it was time to share this Peach Schnapps Jelly recipe with you.
Under no circumstances am I advocating underage drinking, but a tiny nip of Peach Schnapps in jelly form is relatively harmless super tasty. I am 48 and I've loved every one of these tasty little treats. It's a simple recipe, just the jelly flavour of your choice, some hot and cold water and the fragrant peach schnapps. These can be made with the booze of your choice. I went with the schnapps to free up some space in my bulging drink cabinet, but utilise whatever you're trying to get rid of. I got some fancy neon shot glasses to house my jellies, but you can use glass ones if you have plenty. I tried to get compostable ones, but they were out of stock and quite hard to come by. Rest assured, I will be rinsing these and reusing them as I am trying my hardest to avoid single use plastic items. It is with huge thanks to All Recipes for the guidance on these tasty jelly treats.
Don't reserve these Peach Schnapps Jelly shots just for the late teens, they are way too tasty. I think these would make a great dinner party treat too. Maybe just choose a slightly less neon shot glass, think classy.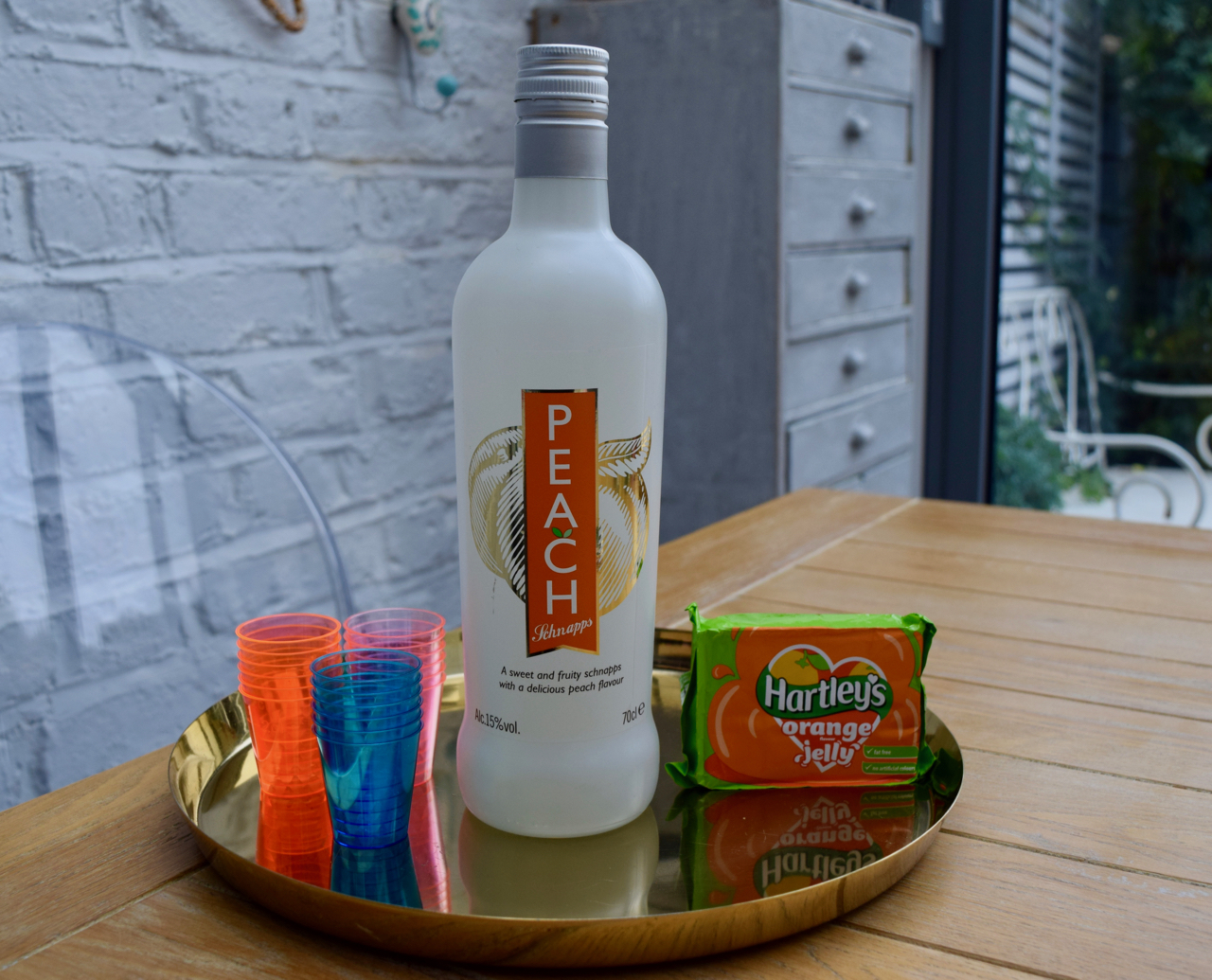 Ooh, this screams teenage gathering, but don't let them have all the fun. Peach Schnapps is a slightly random drink choice, but it works super well in my jelly shots. I chose orange jelly, but you go ahead and pick the flavour you love best.
Make a start on these jellies bearing in mind they need time to set, so at least a couple of hours in advance.
Break up the jelly into pieces then pour on the boiling water. Give it a good stir until it's fully dissolved.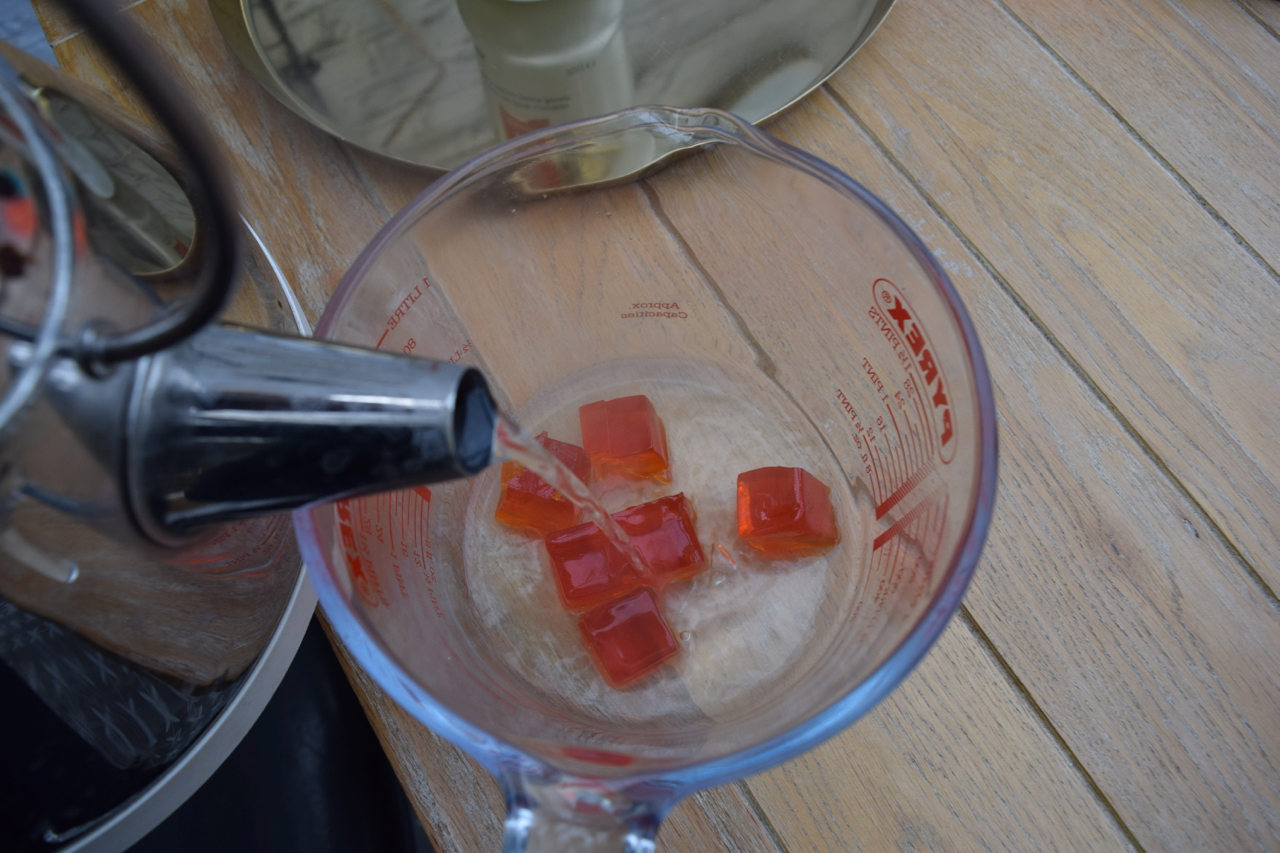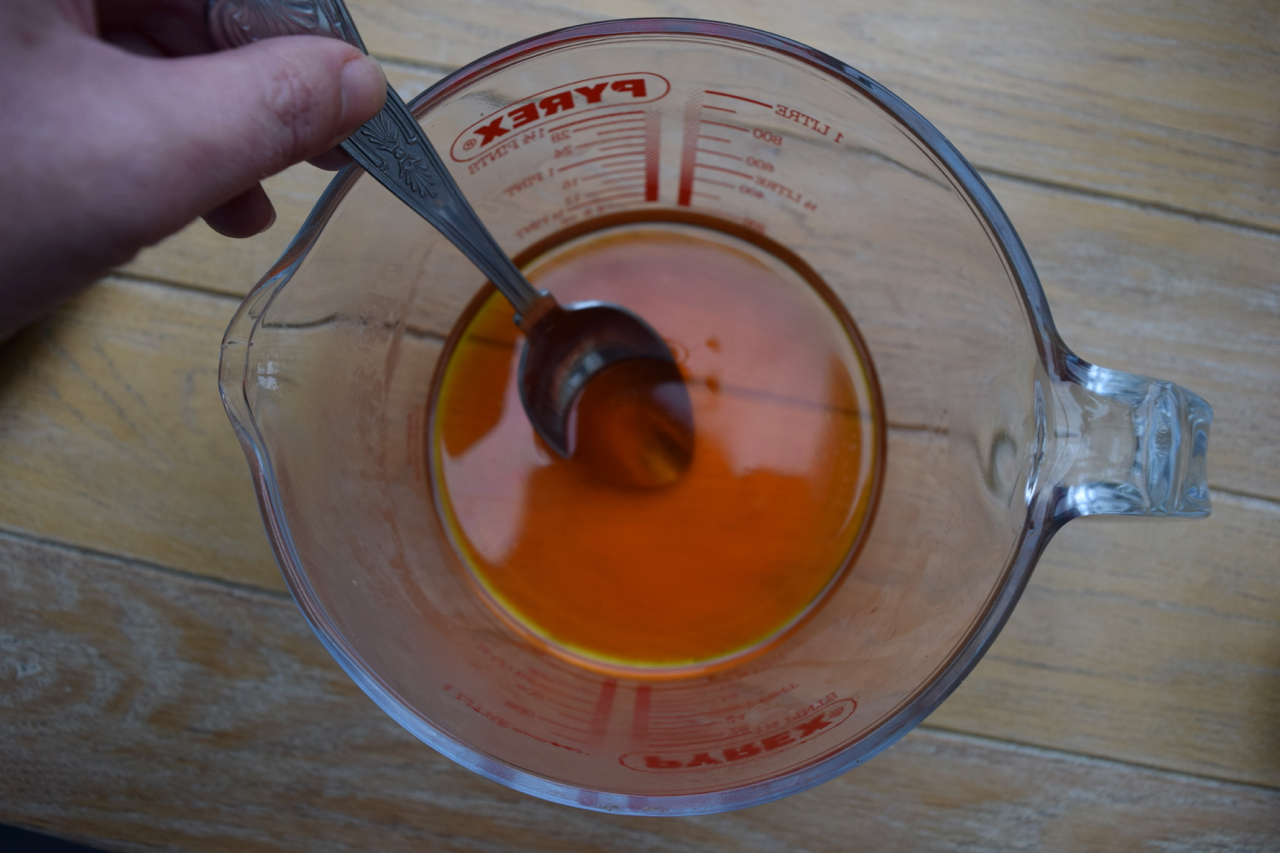 Pour in the peach schnapps and stir well.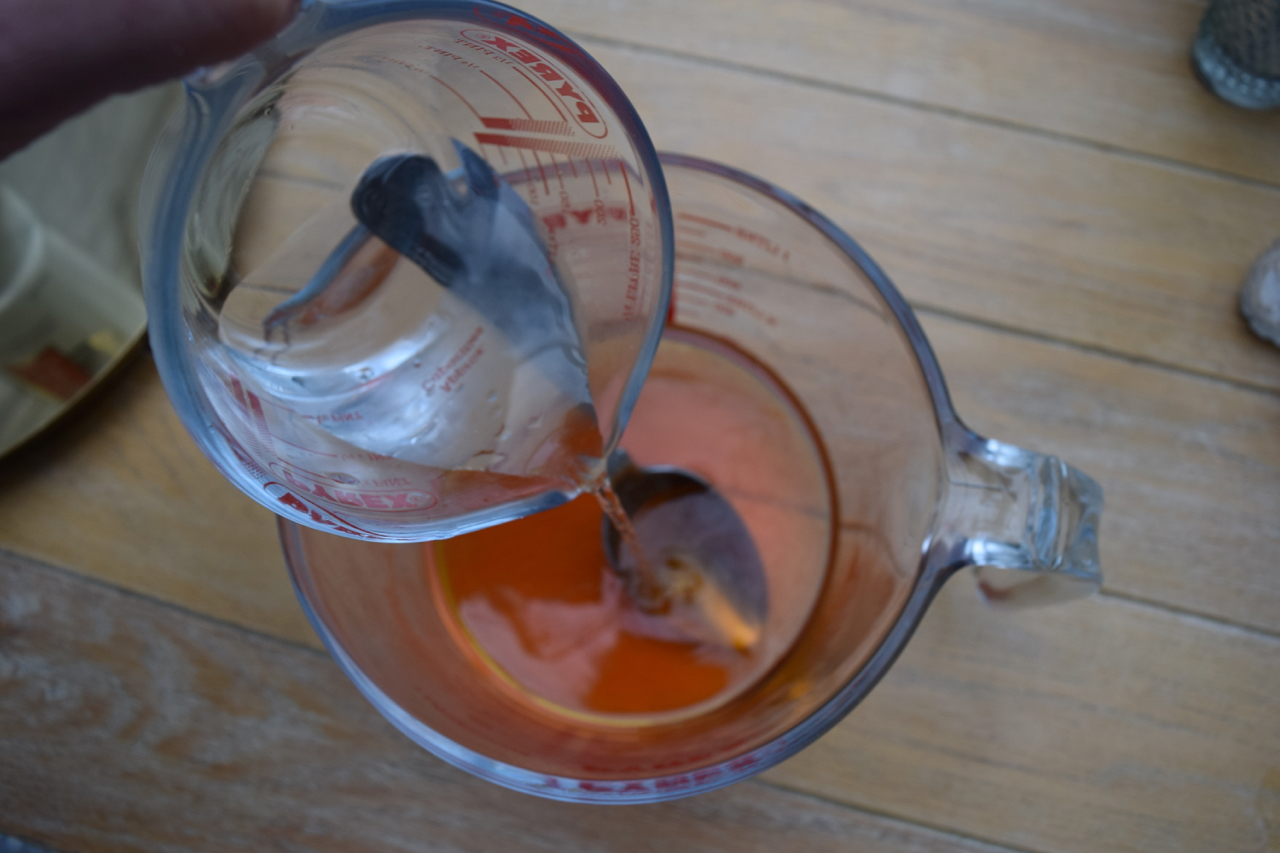 Simply follow in with the cold water then another good stir before pouring your jelly mixture into your tiny shot glasses.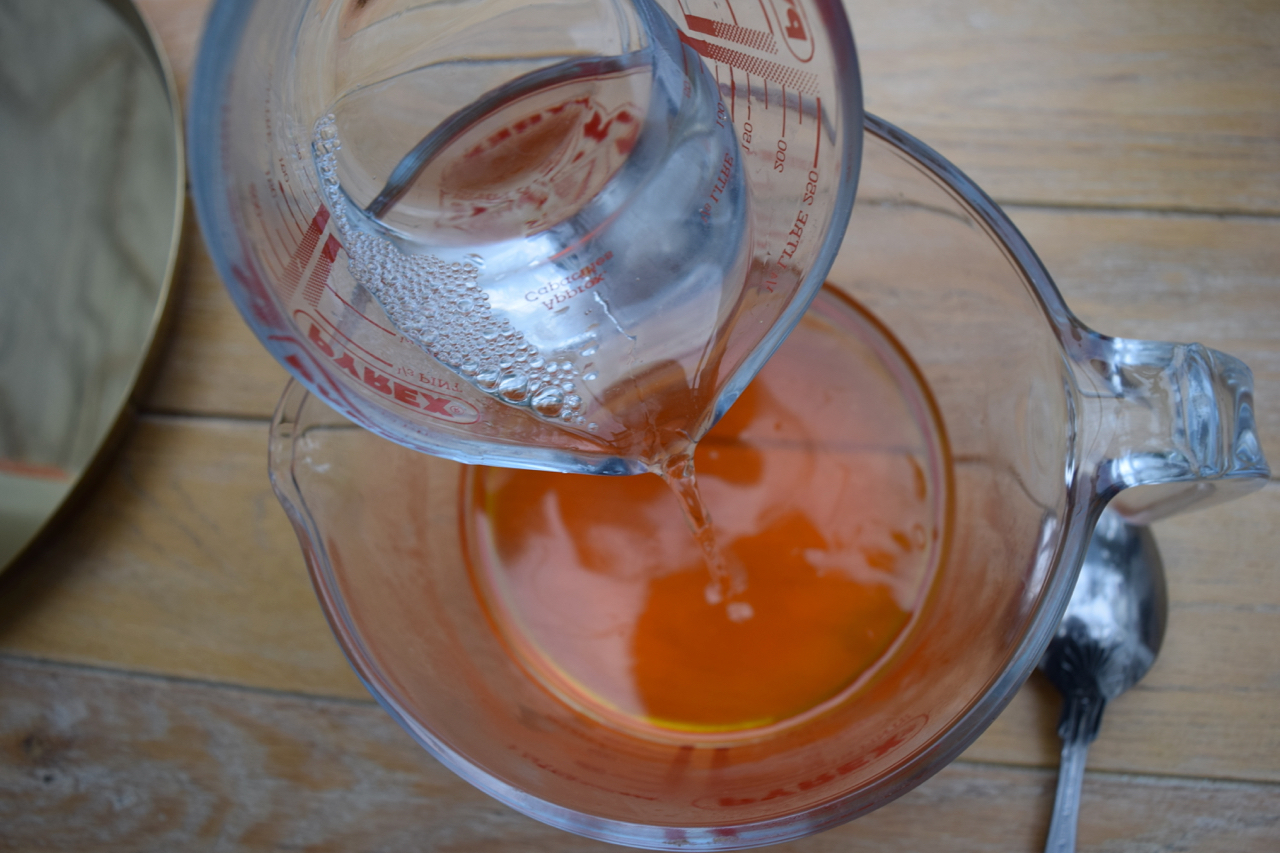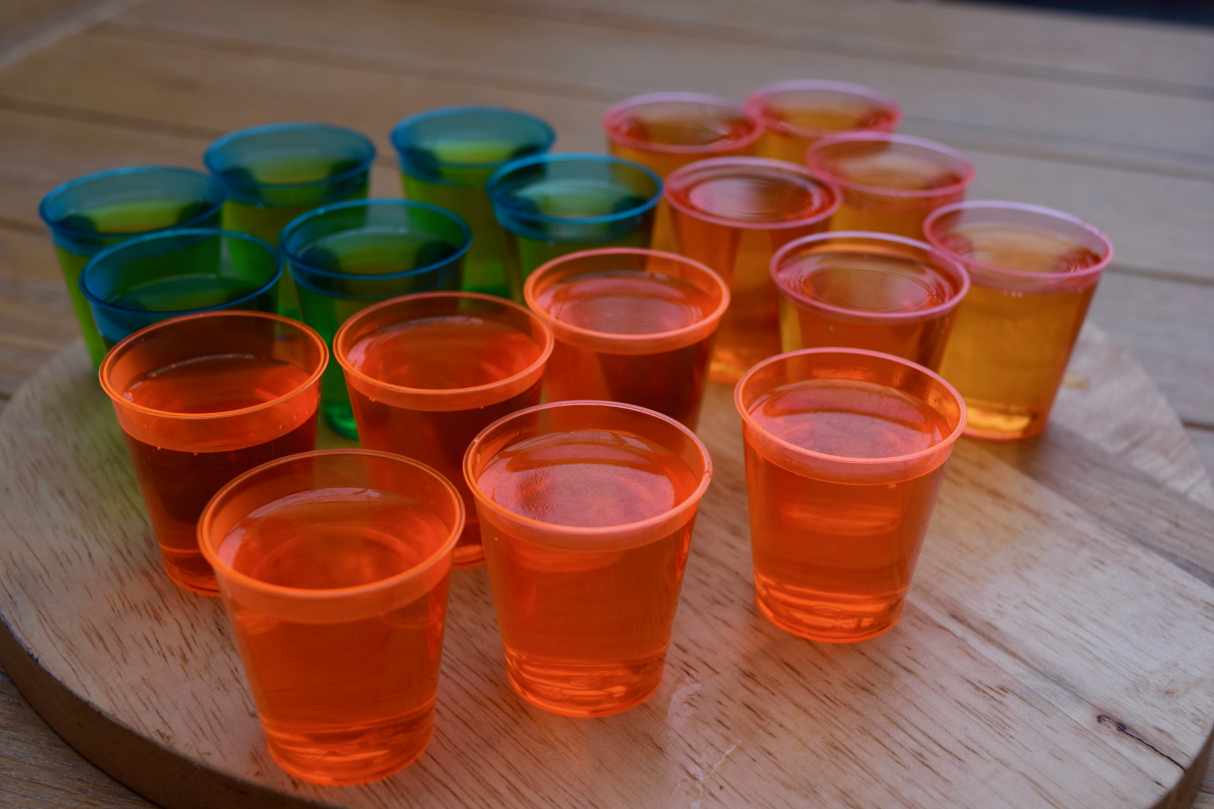 Pop these fruity jellies into your fridge for a couple of hours to chill and set to wobbly perfection.
Enjoy these colourful beauties with some sort of salted snack.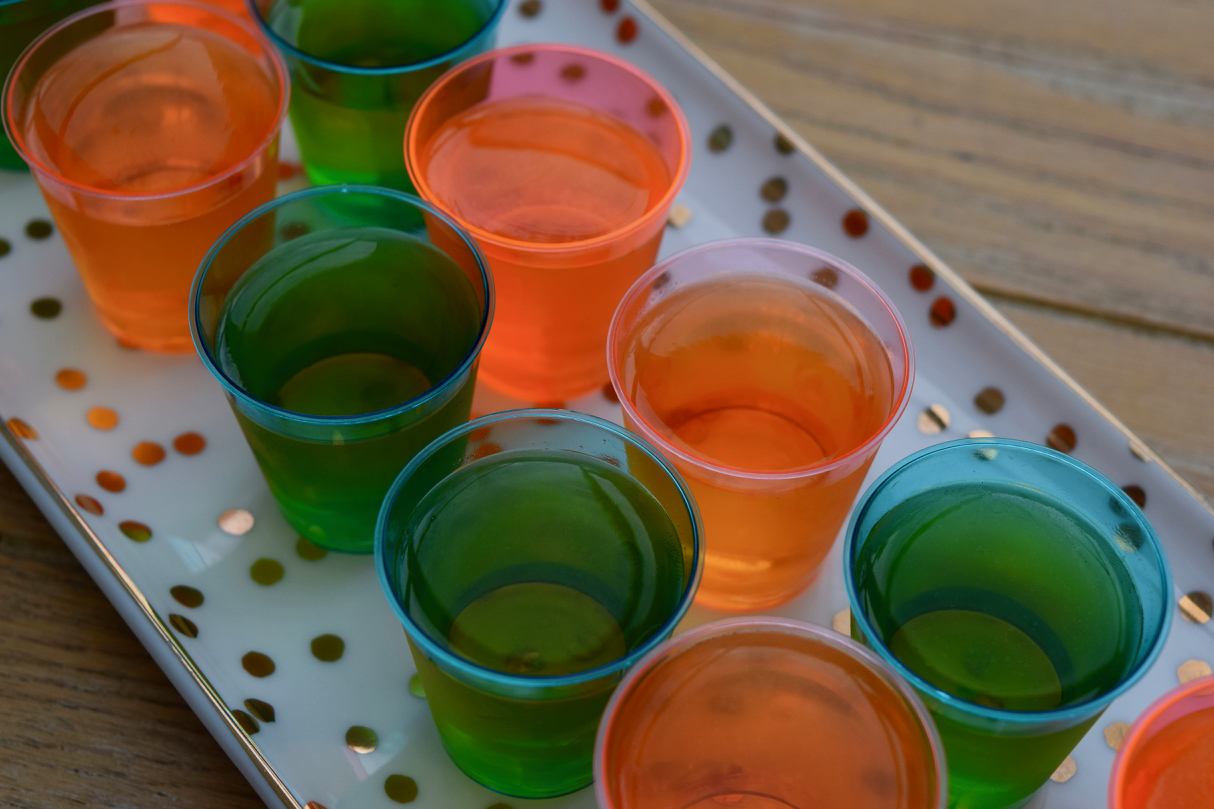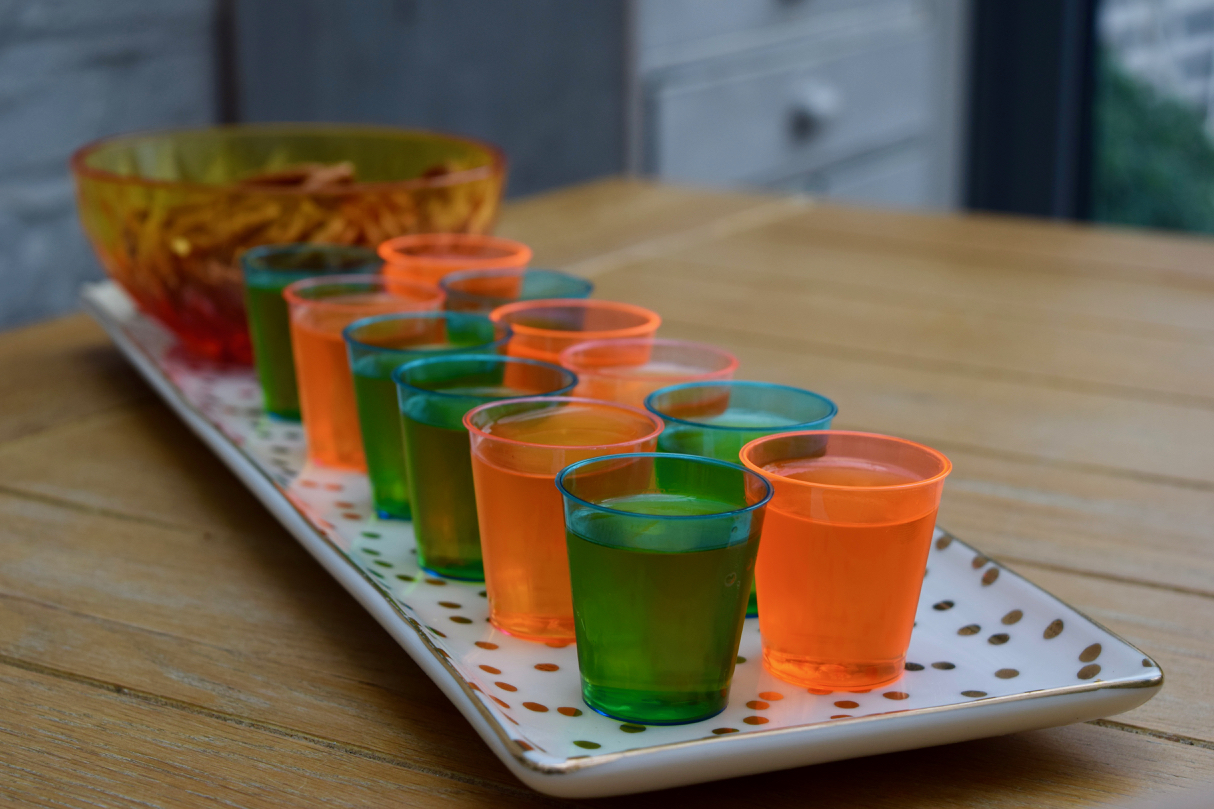 These Peach Schnapps Jelly Shots are cute, I don't want to say fun, so cute will do. They are sweet and wobbly, just like me, and as they only have around a teaspoon of schapps in each, they won't make you too wobbly.
Lucy x
Peach Schnapps Jelly Shots Recipe
Makes 20 jelly shots, this is easily doubled for a bigger gathering
You will need 20 shot 35ml glasses (sadly they're plastic, they don't make compostable shot glasses)
Half a 135g packet of jelly, I used orange flavour
230ml boiling water
150ml peach schnapps, or any other booze of your choice
90ml cold water
Take a large jug and add the jelly cubes. Pour on the boiling water and stir well until the jelly has fully dissolved.
Pour in the schnapps, stir, then pour in the cold water and stir again. Pour the mixture into your shot glasses and put into the fridge to chill for at least an hour.
Enjoy in moderation.