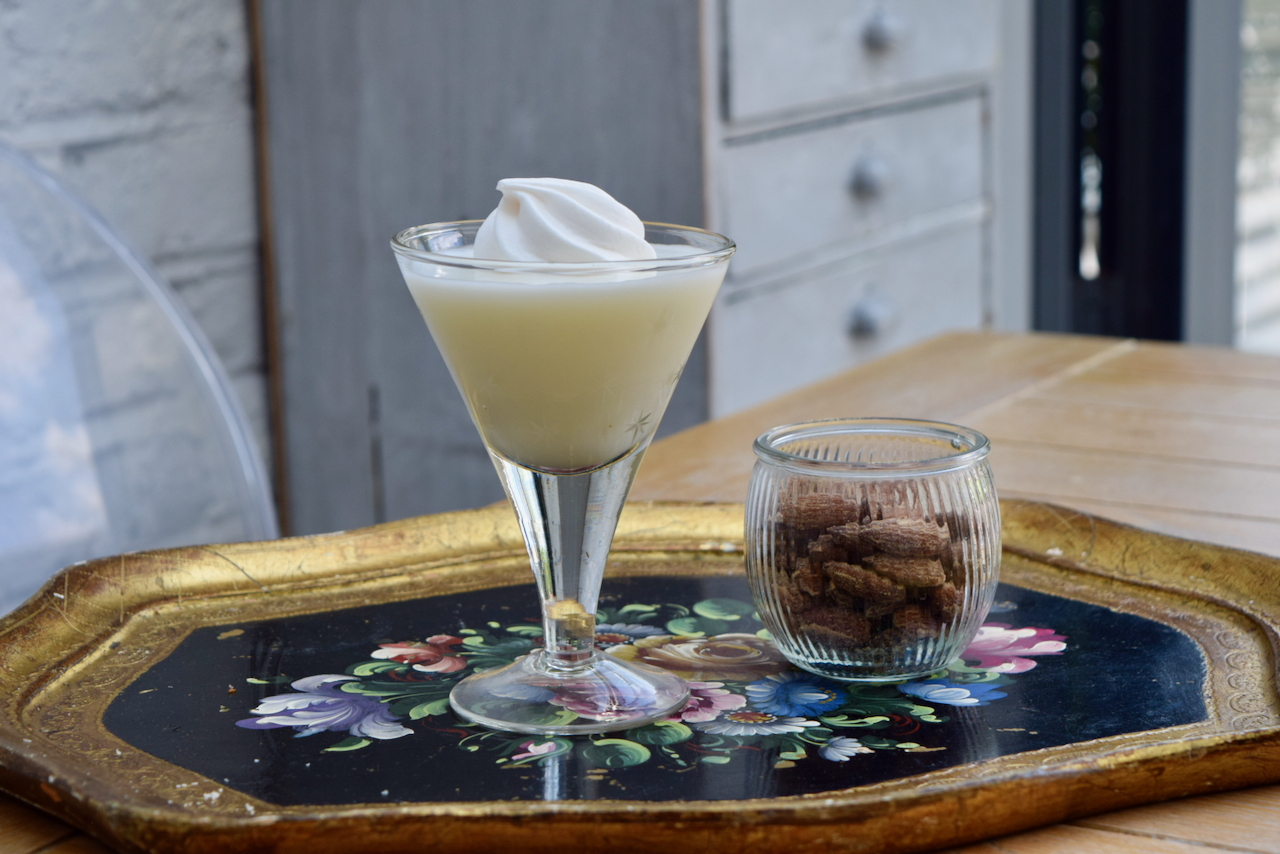 Lemon Meringue Martini Recipe
This week, believe it if you will, I've not really fancied a drink. It's been too hot and I've been feeling dehydrated enough as it was without adding a bottle of rosé into the mix. This Lemon Meringue Martini doesn't really count as a drink though, it's more of a pud. Not only do you get a fresh, creamy drink, you get to eat a tiny meringue with it.
Clyde is the ultimate lover of a creamy cocktail, so this Lemon Meringue affair is a bit of him. It's not heavy though, it's a light cocktail with a ballsy measure of vanilla vodka and Cointreau. The lemon juice adds freshness making this chilled martini really rather drinkable. This cocktail is shaken not stirred and incredibly simple; I was surprised to find we had some vanilla vodka in our drinks cabinet, as it's usually the first drink to be pilfered by the boys. If you don't have vanilla vodka, just use standard vodka but add a few drops of vanilla extract.
Thanks to Food and Wine for introducing me to a dessert based cocktail and a cocktail based dessert.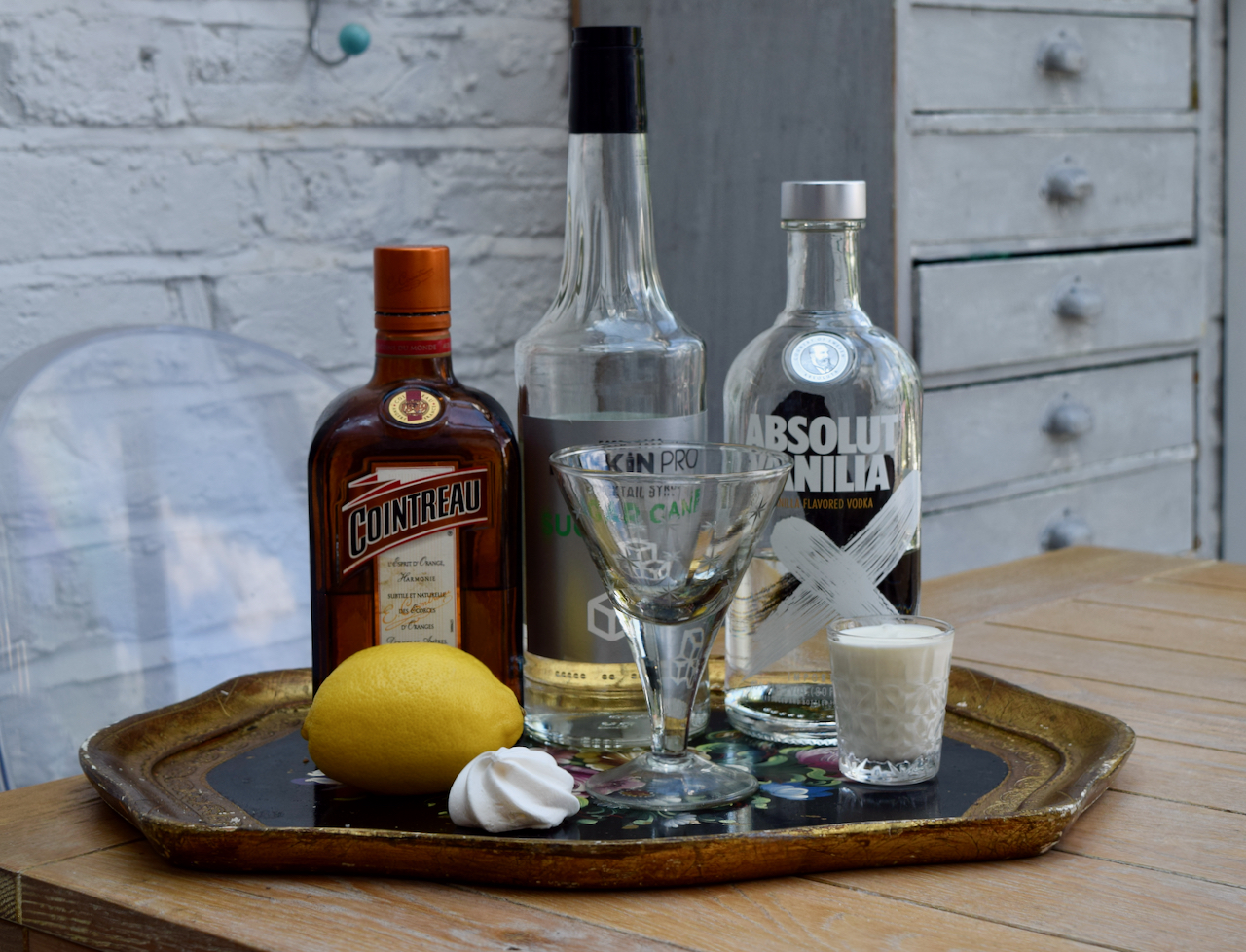 To be honest, I could down the shot of double cream without the rest of the ingredients but that would just be greedy. The tiny meringue is shop bought *tut tut* but do feel free to make your own if over achieving is your forte. I had Cointreau for my Lemon Meringue Martini but any orange liqueur would work here.
Make a start with the usual big handful of ice in your cocktail shaker.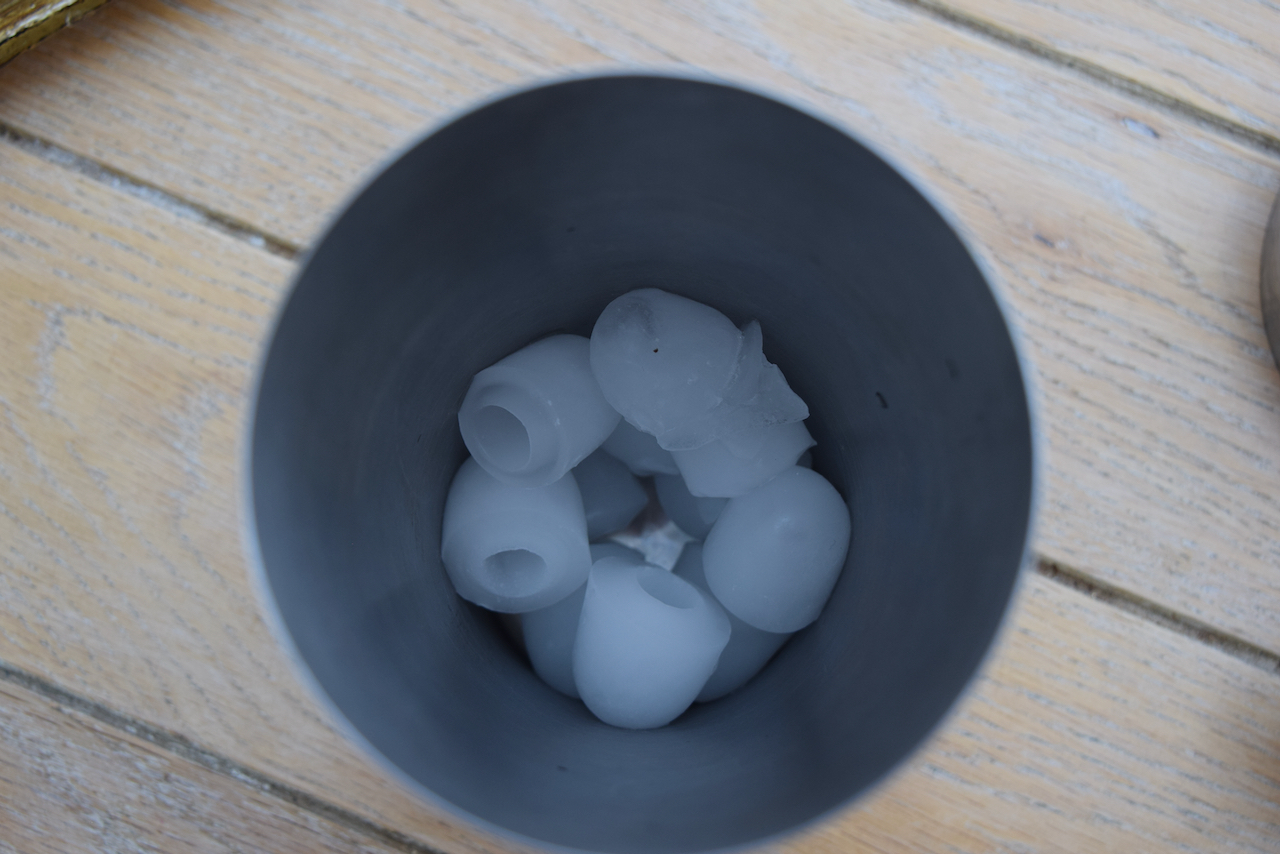 Pour in the vanilla vodka and Cointreau, generous measures, this is a boozy dessert cocktail.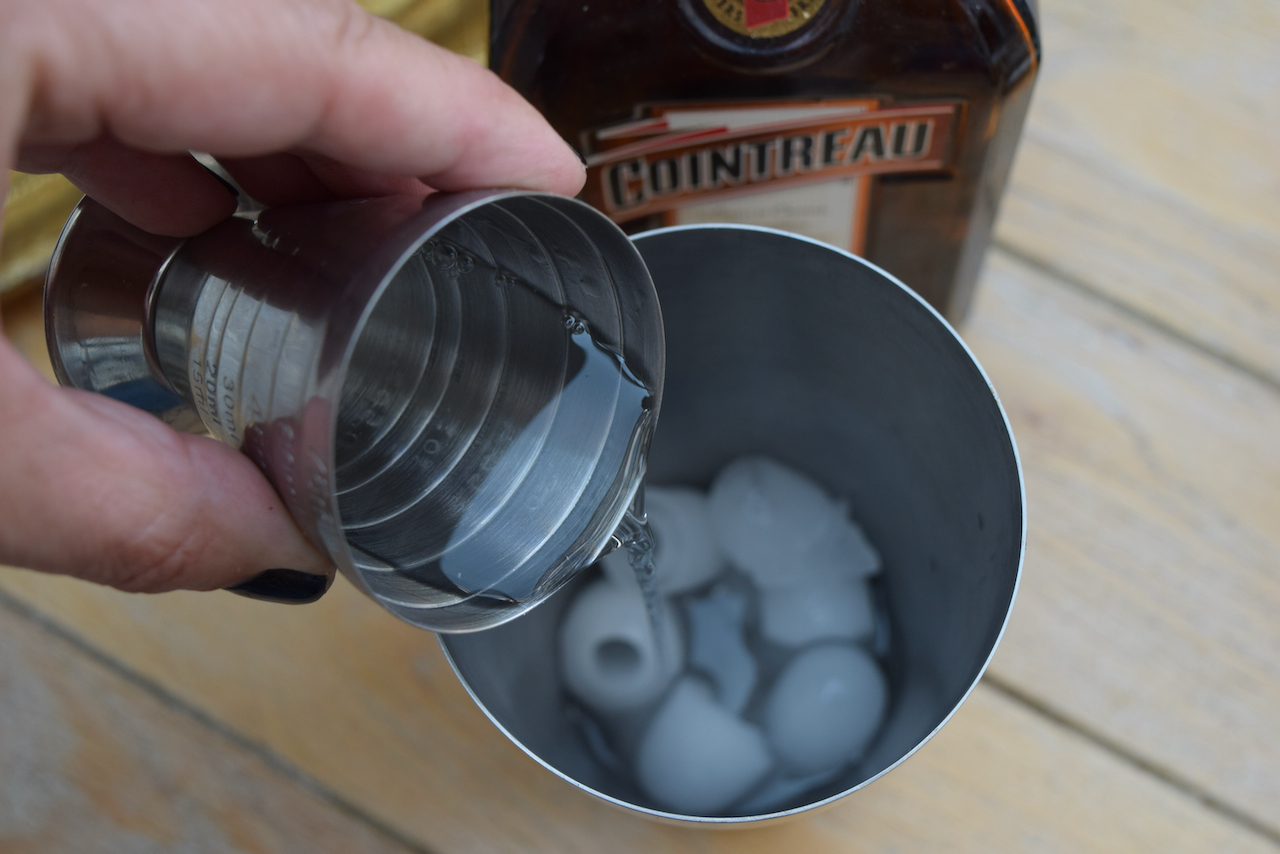 Next in is the sugar syrup, fresh lemon juice and double cream.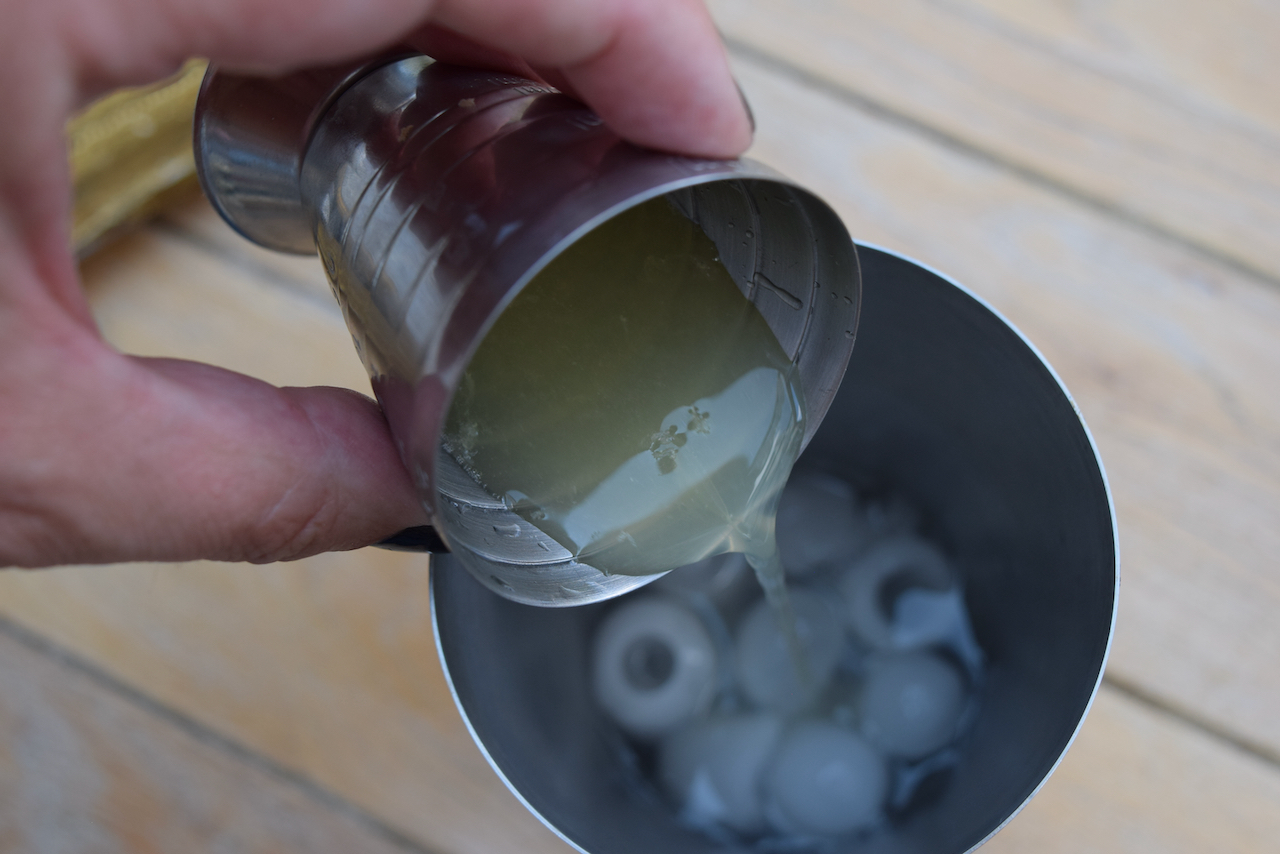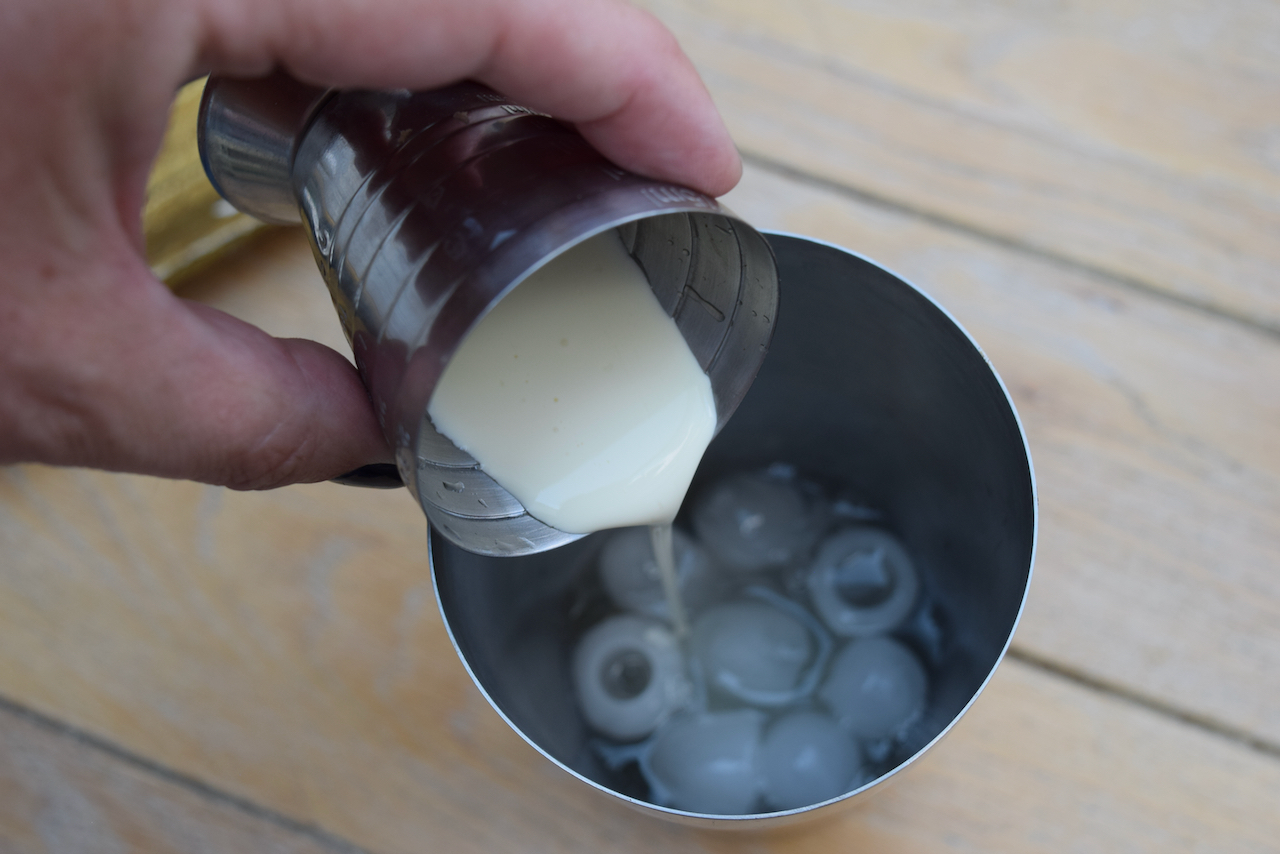 Shake your cocktail shaker until it's chilled to the touch.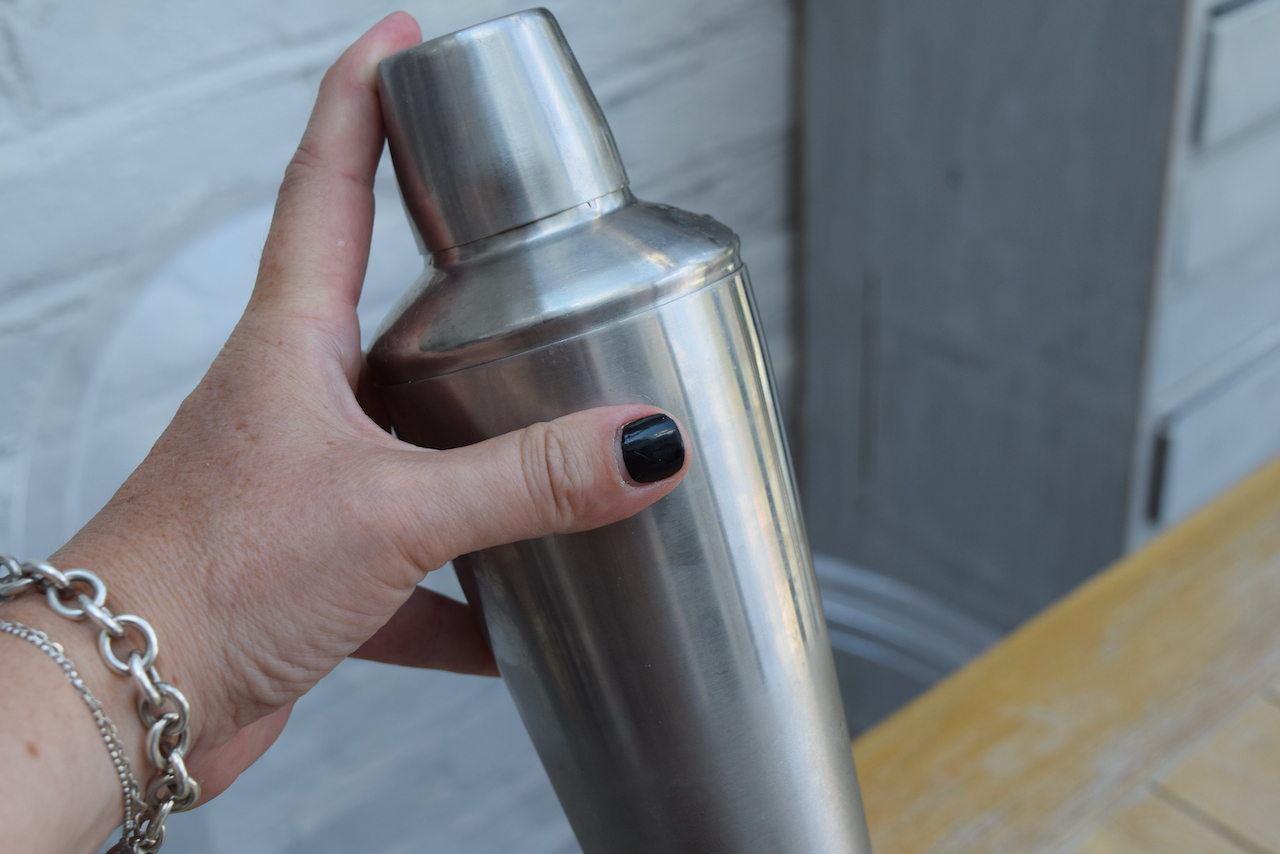 Pour into your martini style glass and garnish with your meringue. If you don't have a miniature one, just crumble a bit of a big one on the top.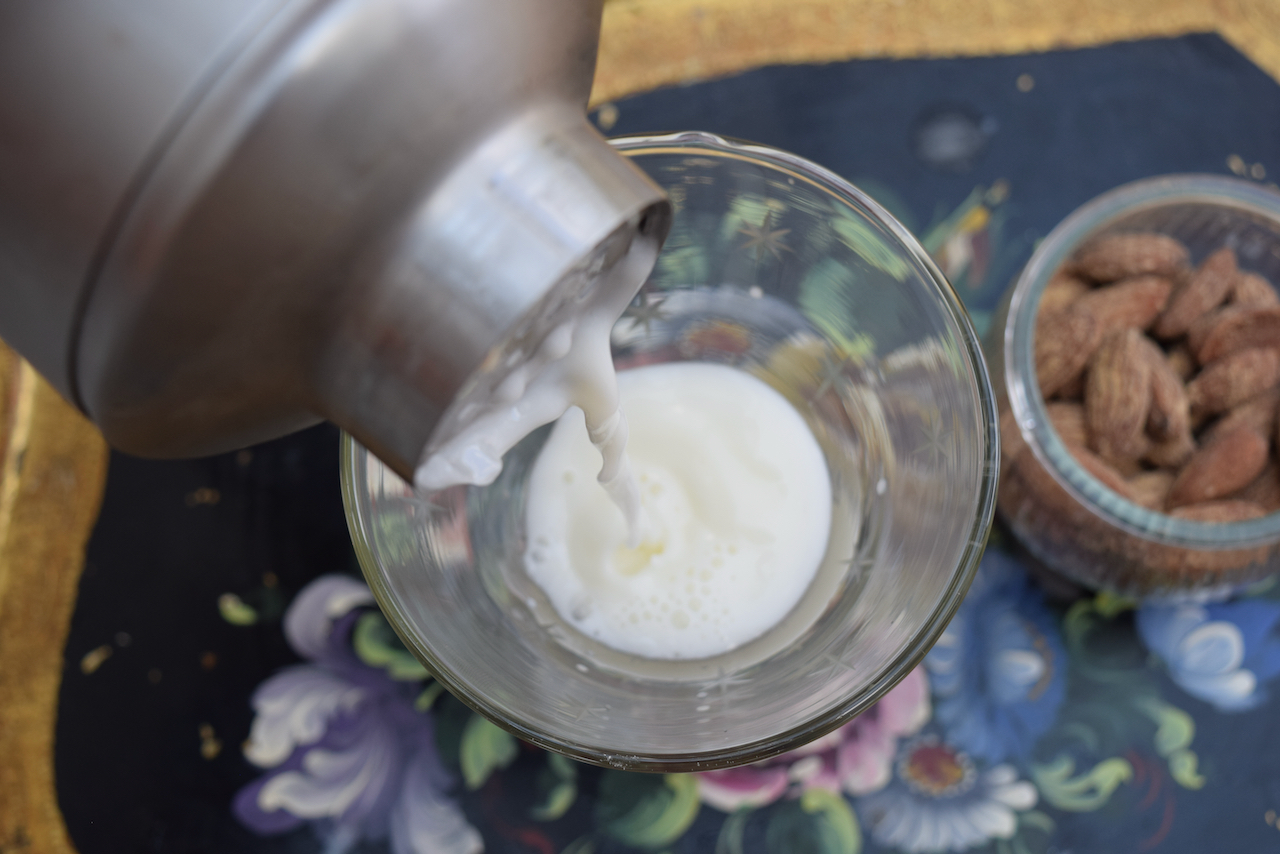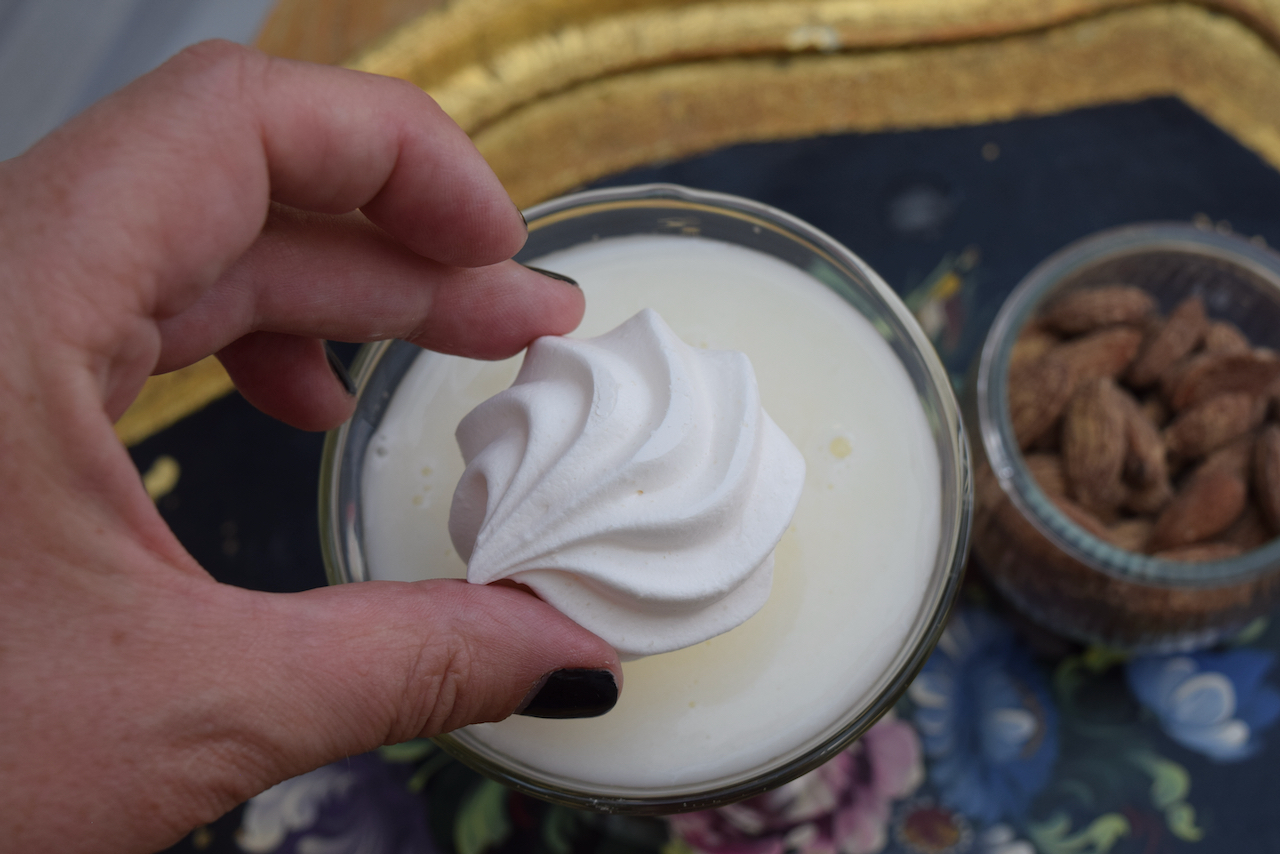 And there you have it, so much easier than making a whole lemon meringue pie.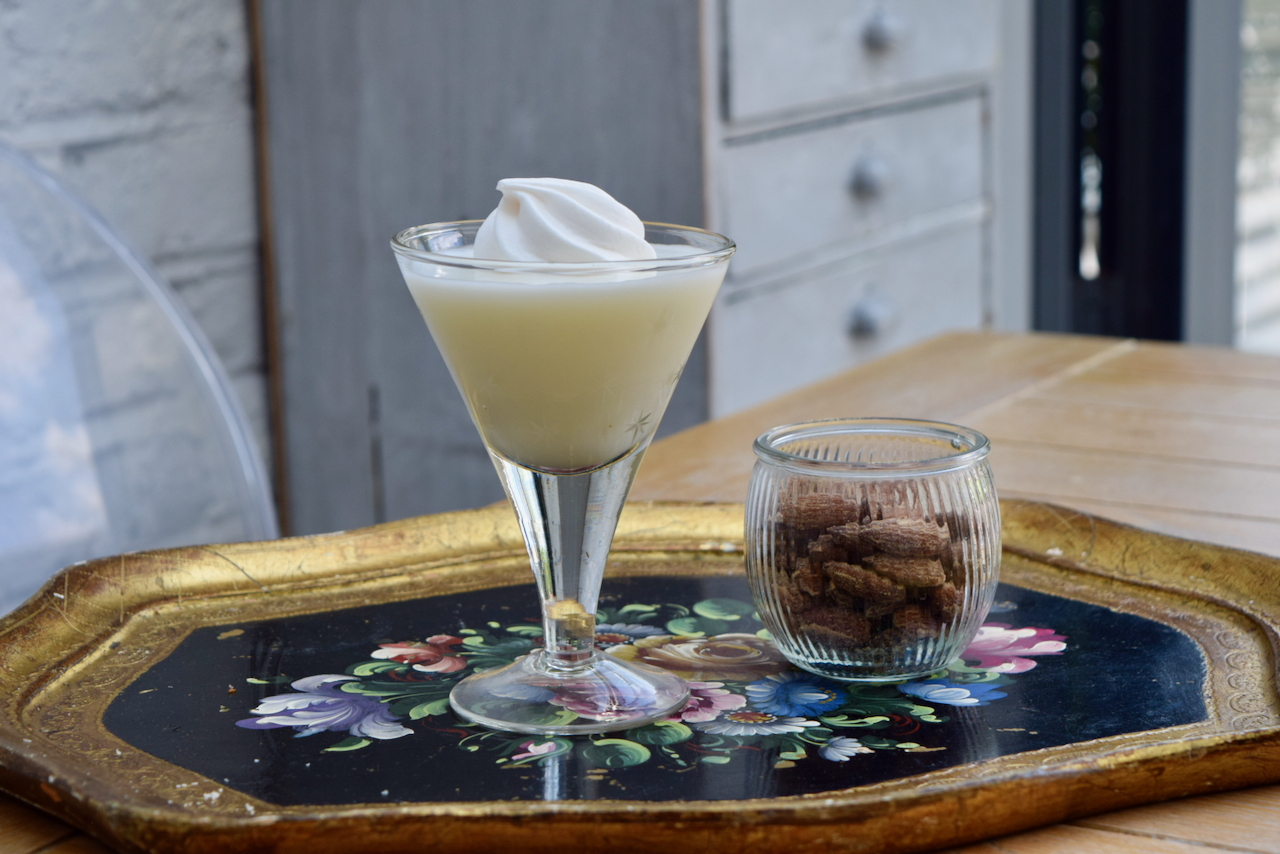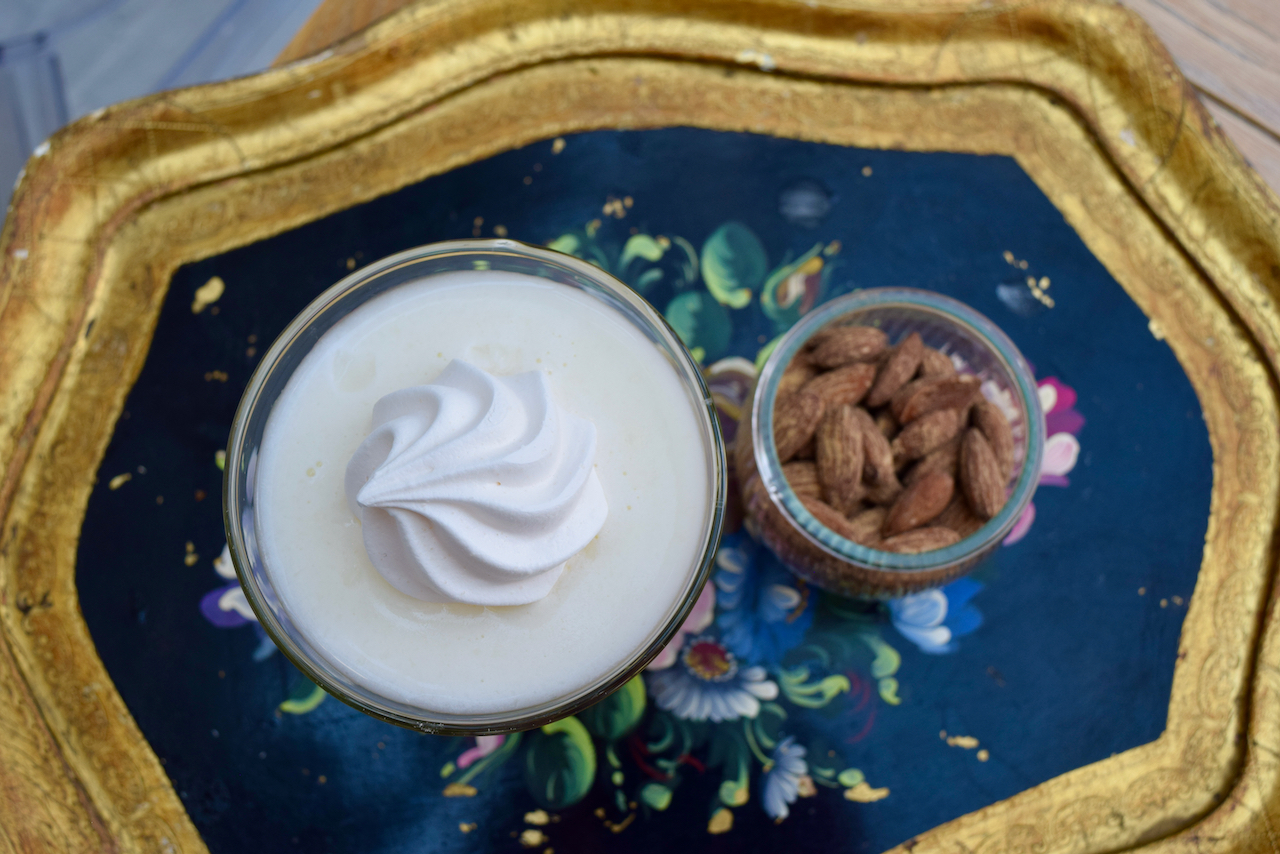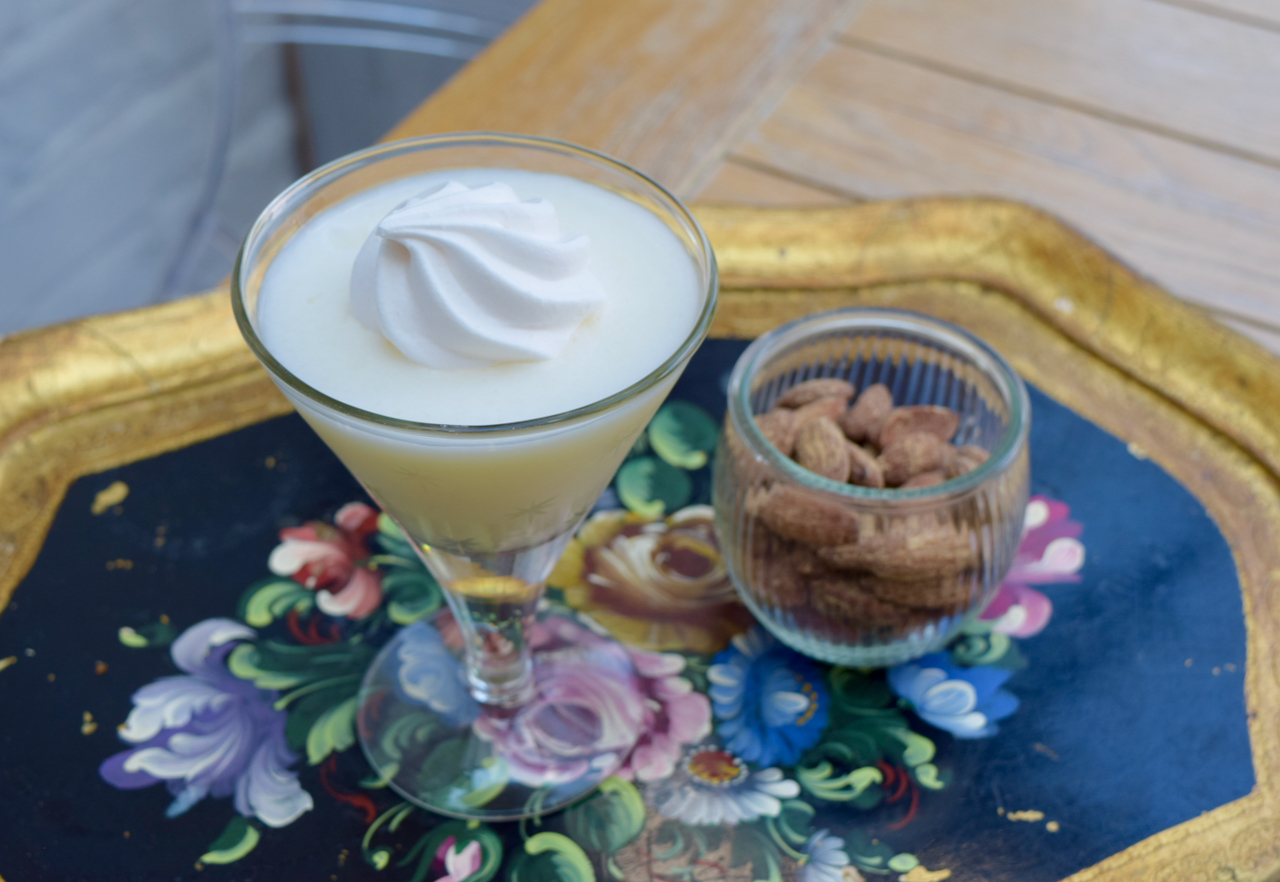 This week why not make your Friday cocktail a dessert, at least that's one course taken care of.
Lucy x
Lemon Meringue Martini Recipe
Makes 1
You will need a cocktail shaker and a coupe/martini glass
Ice
40ml vanilla vodka
40ml Cointreau or other orange liqueur
20ml fresh lemon juice
10ml sugar syrup
10ml double cream
A tiny meringue to garnish
Take your cocktail shaker and add a handful of ice. Measure in the vanilla vodka, orange liqueur, fresh lemon juice, sugar syrup and cream. Shake until your shaker feels chilled to the touch and pour into your martini style glass.
Garnish with a tiny meringue and then sip and nibble at the same time.