Passionfruit and Cranberry Fizz Recipe
I have a lot of time for passionfruit and their weird, brown wrinkliness. It's so hard to describe their wonderful flavour, sweet, sour, floral, tropical, it's like I've swallowed a food bloggers dictionary. They taste almost magical and I like nothing more than eating one straight from the shell with a spoon. My love of passionfruit and my love of strange spirits go hand in glove. So it is with great pleasure I share with you my Friday Cocktail today, the Passionfruit and Cranberry Fizz.
This features the little known passionfruit liqueur, Passoa. I have a weakness for odd spirits and my drinks cabinet shows bulging evidence of this. I can't pass a large supermarket without having a browse of their spirits aisle. I have been rewarded on previous visits with such delights as Midori melon liqueur and a rather rogue unbranded bottle of sour apple liqueur. Both delicious, albeit slightly lacking in class, which doesn't really bother me, because, as you know, I openly love Spam.
This delicious Passionfruit and Cranberry Fizz is a refreshing combination of the aforementioned Passoa mixed with vodka, cranberry juice and with a touch of ginger ale. It's completely drinkable, refreshing and all in time for yet another promised heatwave this weekend. We won't rely on the forecast, but as always, you can rely on Lucy Loves to provide you with wonderful drinking fodder of a Cocktail Friday.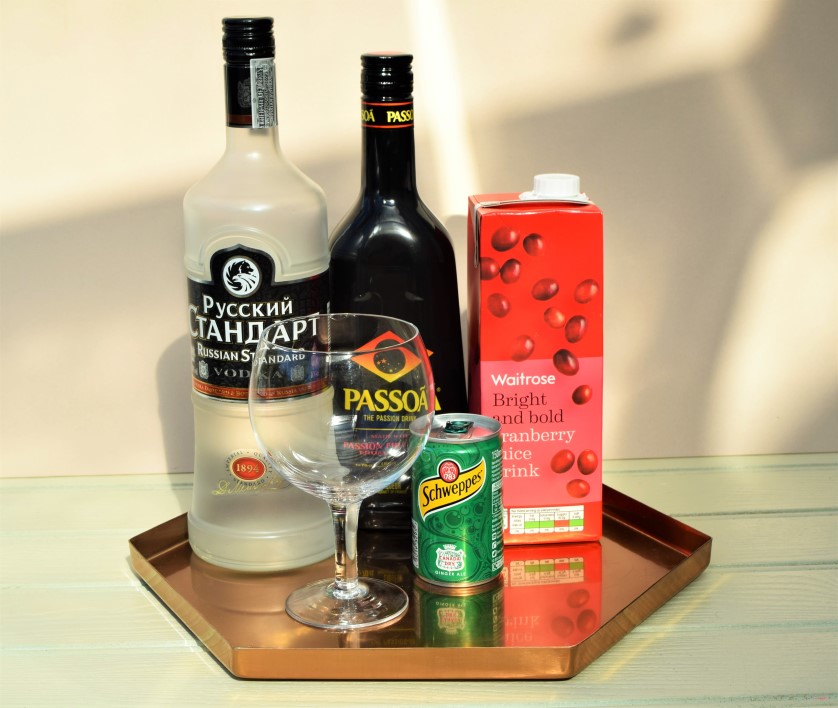 The sun shines on the righteous, and on my cocktail ingredients. There's the slightly rogue bottle of Passoa in all it's glory. To make this even more appealing it was on offer at under a tenner a bottle, so it's well worth seeking out.
Let's get going on this as the sooner we start, the sooner we can be pouring ourselves a well earned drink.
Start, as usual, with a lovely glass and a big handful of ice.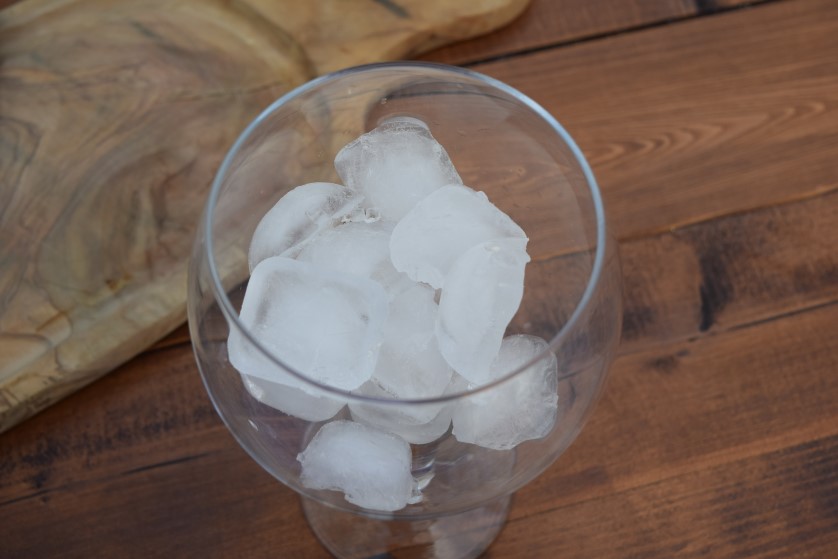 Pour in the pretty in pink Passoa and then follow in with the vodka.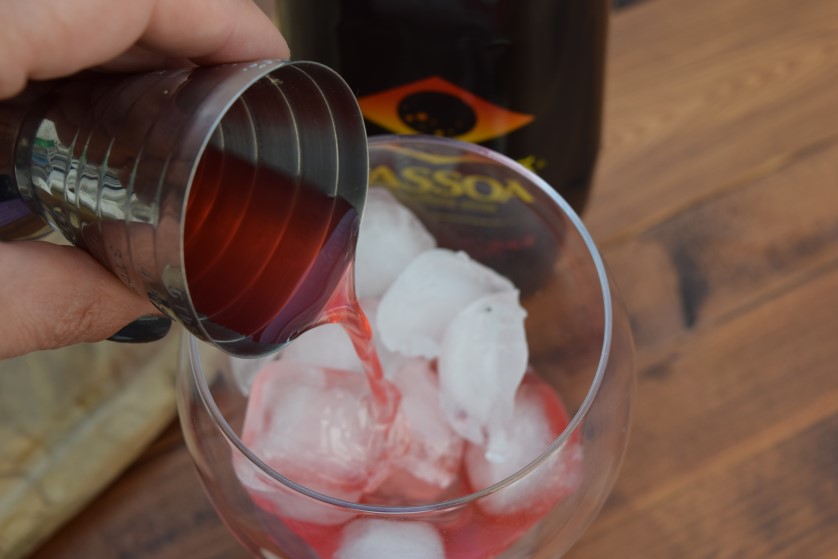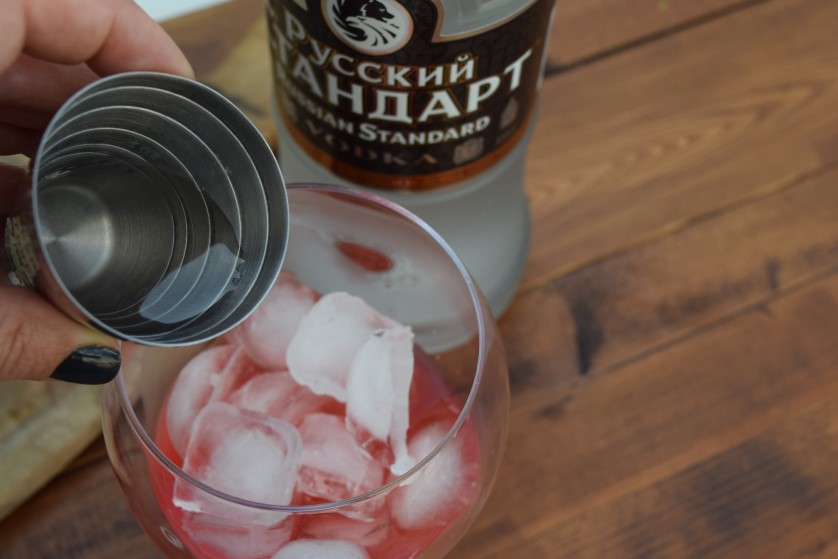 That manicure's holding up nicely, £8 well spent.
Next into the glass is the cranberry juice, followed by a top up of ginger ale. Just enough to add a bit of sparkle.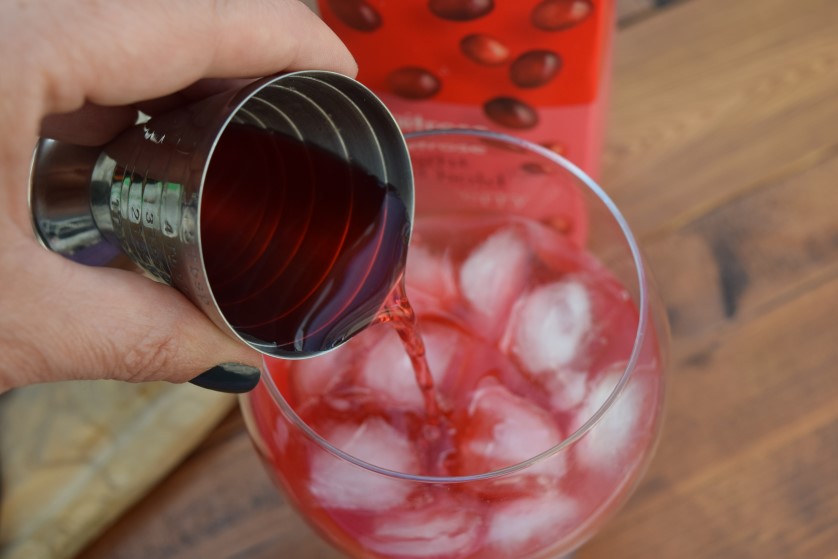 Give this a little stir then drop in a slice of passionfruit and this is ready for the off.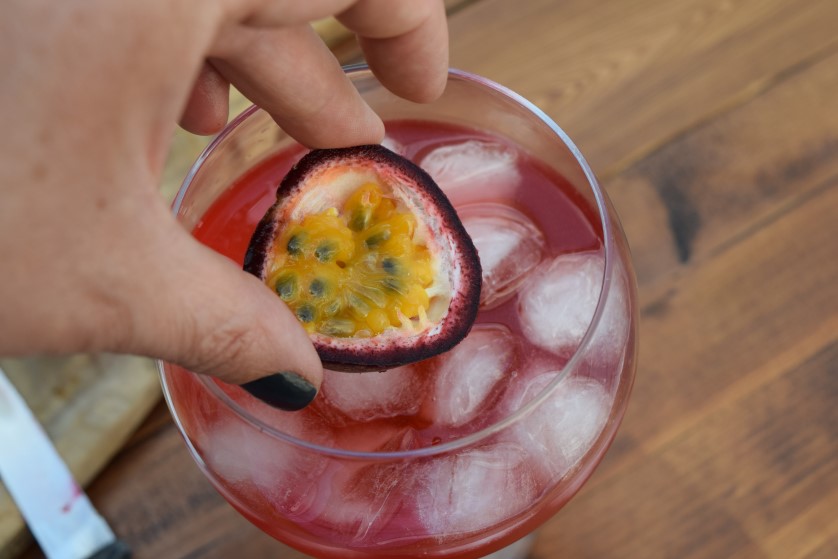 This is what summer cocktails are all about, full of flavour and super refreshing.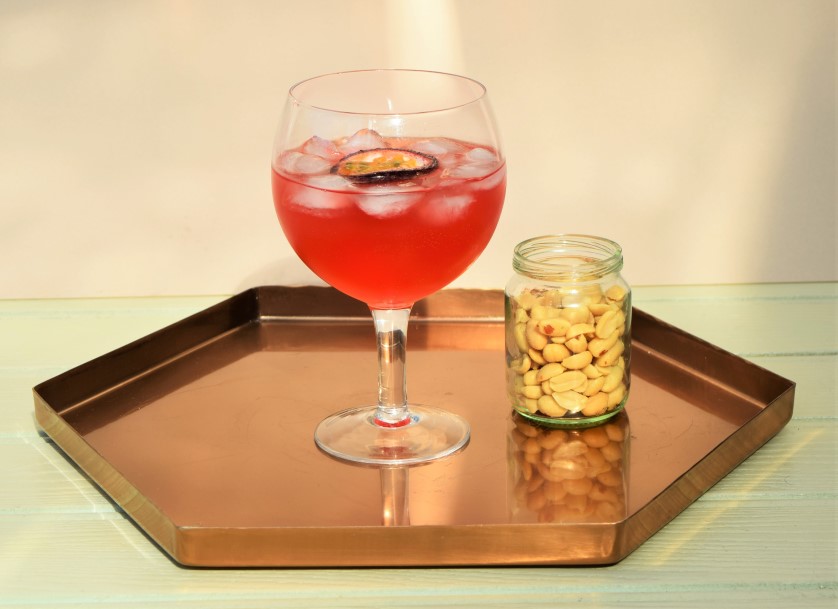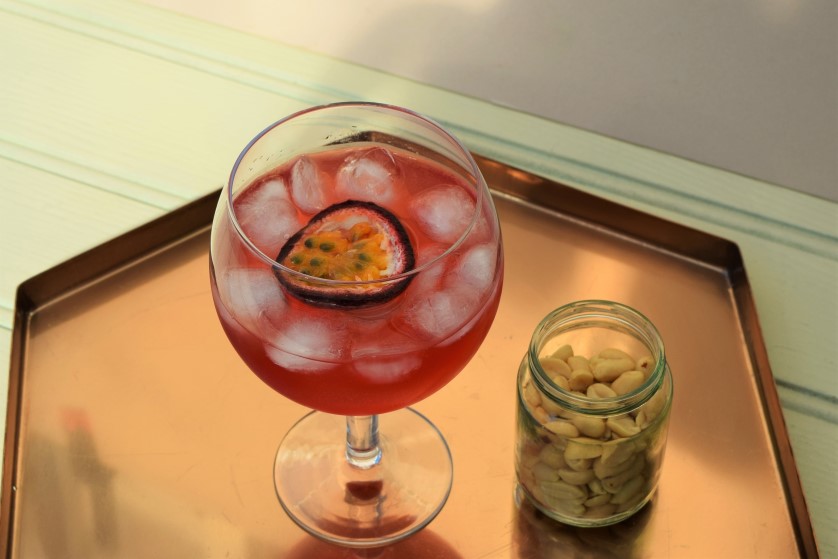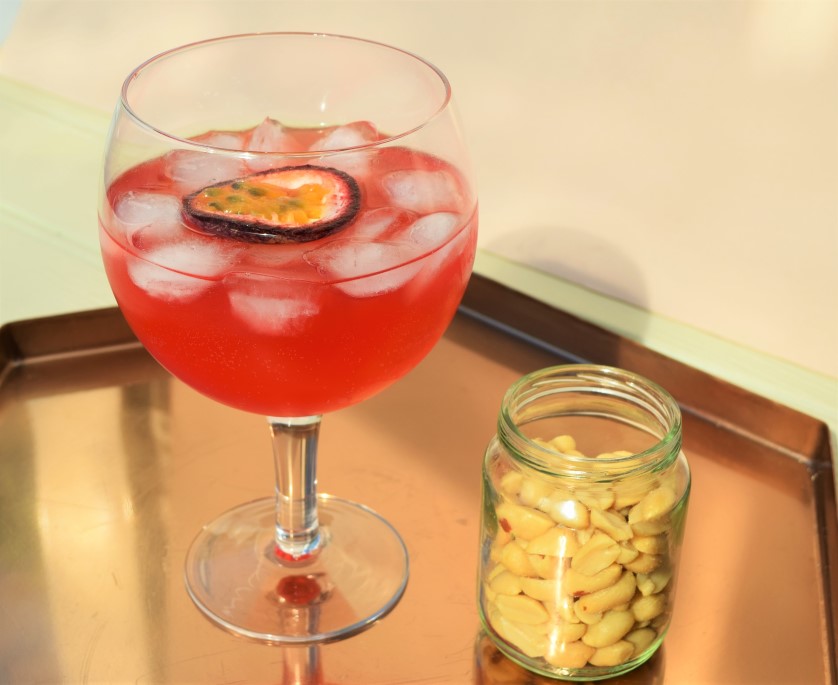 Join me in my quest to champion slightly naff liqueurs. Passoa adds a touch of passionfruit flavoured sweetness to this wonderfully refreshing, summer cocktail.  I think it looks quite elegant too, so do show a little decorum by sipping this rather than swigging.
Have a lovely weekend.
Lucy x
Passionfruit and Cranberry Fizz Recipe
Makes 1
You will need a good sized glass
Ice
40ml Passoa, or other passionfruit based liqueur
20ml vodka
75ml cranberry juice
approx 100ml ginger ale
A slice of passionfruit to garnish
Take a good sized glass and add a generous handful of ice. Follow in with the passionfruit liqueur, vodka and cranberry juice. Top up with ginger ale to taste, stir, then garnish with a slice of passionfruit. Sip and enjoy.