Chicken Kiev-ish Recipe
Being a child of the 80's I love all things from that slightly mocked era. The food including the legendary Salad Cream and Angel Delight, the music with such classics as Wham! *RIP dear George Michael* and Lloyd Cole and, of course, my huge over sprayed hair-do and Choose Life t-shirt. I have insisted the boys watch Pretty in Pink and The Breakfast Club and Ben loves a bit of hairspray on his quiff so they too are well educated in all things 80's. I have been pondering the need to make a Chicken Kiev recipe to go on the blog for a while. Not just because this is a classic dish from the 1980's but because it's timeless and bloody delicious. In our house, we have no food shame, we will happily eat something unfashionable without regret. So, it is without a whiff of irony this week I am sharing my Chicken Kiev-ish recipe.
I am, as a cook, a corner cutter at best. I have made traditional Chicken Kiev's before but they are a bit of a kerfuffle and however hard I try, the garlic and herb butter just melts and pours into the bottom of the baking tray. My Chicken Kiev-ish takes the drama out of this crisp, garlicky dish. Your chicken breasts get an initial coating of garlic and parsley butter then are piled high with fresh breadcrumbs soaked in the remaining butter. This is then oven baked until crisp, fragrant and your family's new favourite chicken dinner. So much simpler than the original, so much more delicious than a shop bought Kiev. I have made this several times for Clyde and the boys and they love it. The chicken is so *eek* moist, packed full of garlicky goodness and yet another Lucy Loves answer to the age old question – what can I do with this packet of chicken breasts.
This is retro family dining at it's finest. Feel free to listen to some early Madonna whilst you eat, and if a pair of leg warmers enhance your dining experience, no one here is judging.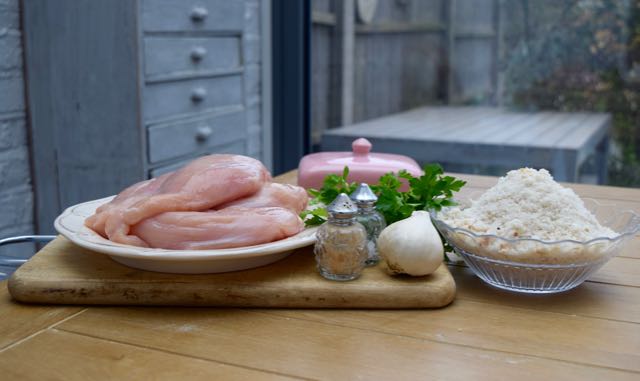 Short but sweet ingredients for this recipe. I fashioned my own breadcrumbs from some bread which was on the turn. I am sure this would work with bought breadcrumbs, but I like the irregularity of using homemade ones as you get big crusty bits.
This Kiev-ish dish is so speedy, if you are serving with mash, get this all prepped and ready to go as the chicken will be cooked in less than 25 minutes. Make a start by pre heating your oven to 170 degrees fan assisted. Take your chicken breasts, lay in an oiled baking tray and season generously with salt and pepper.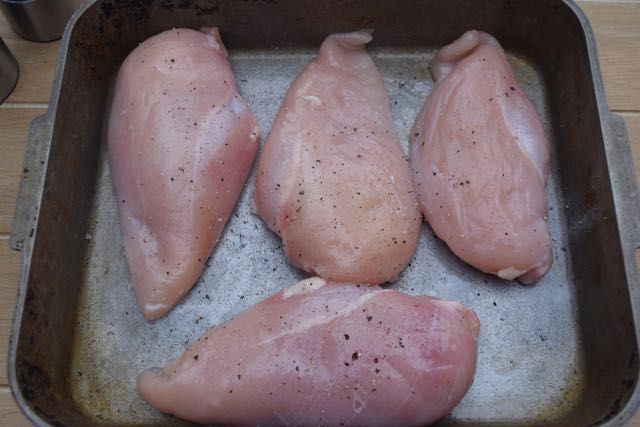 Now, in a your tiny chopper or food processor or by hand, blitz the fresh parsley and garlic cloves until super finely chopped. I went with 6 big cloves of garlic for added flavour, but if you want your dish to have a slightly smaller set of balls, use 4.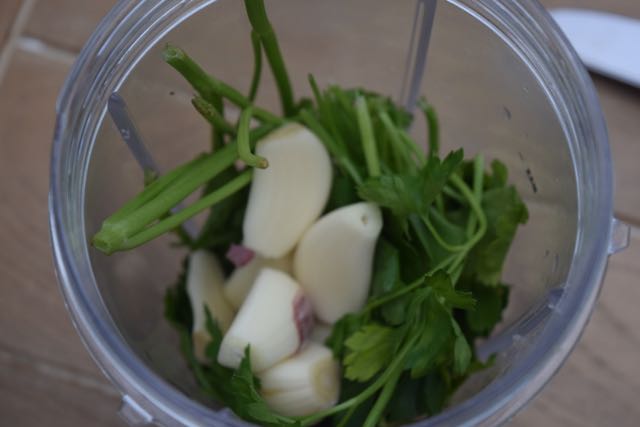 Melt the butter in the microwave or in a small saucepan then tip in the herby garlic mix and stir.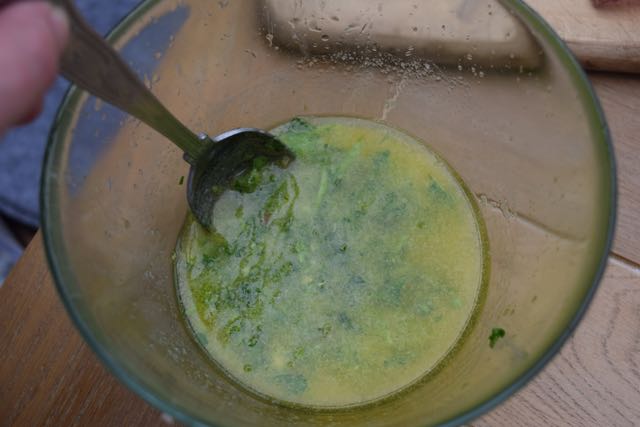 Spoon a tablespoon or so of this butter onto each chicken breast and make sure they're well covered.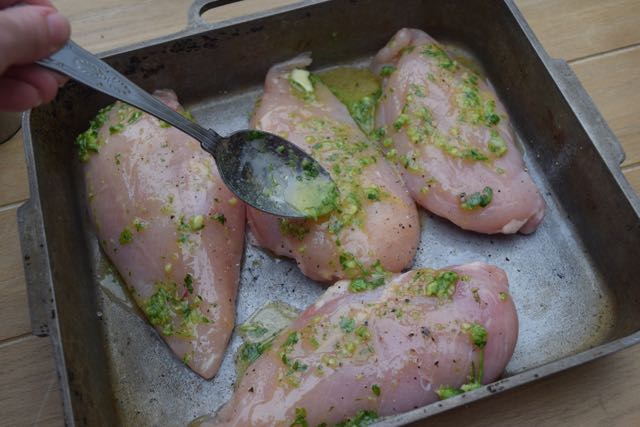 Tip the fresh breadcrumbs into the remaining butter and stir well until all the butter has been absorbed by the crumbs.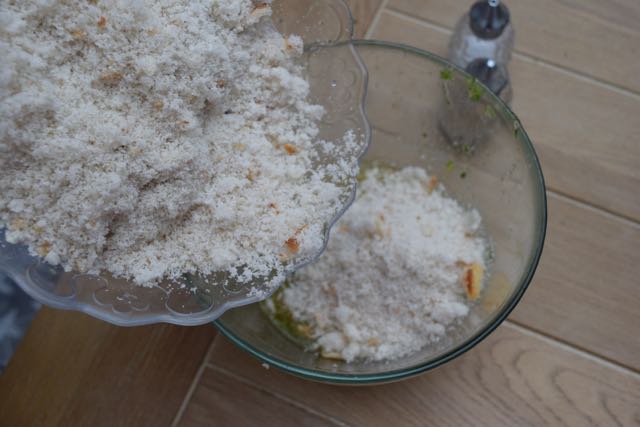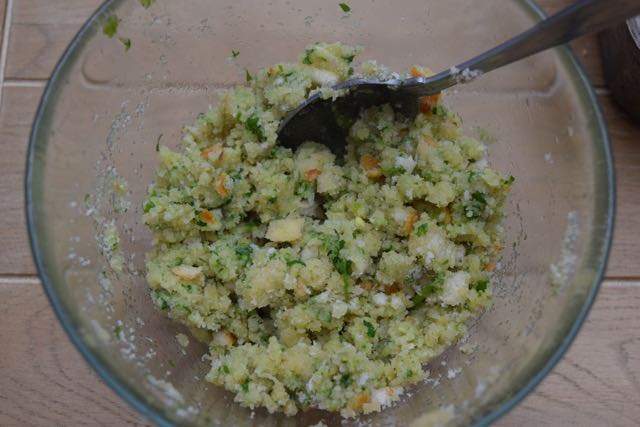 Spoon or pat these crumbs onto each of the chicken breasts, forming a sort of tower of garlicky deliciousness.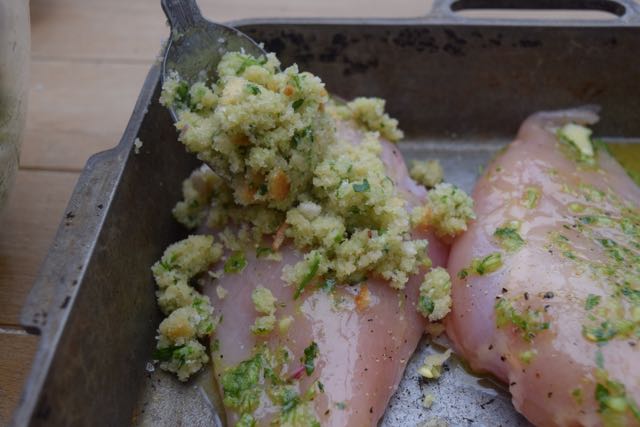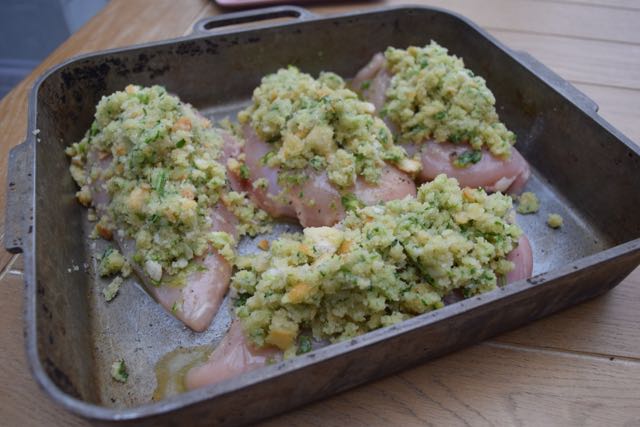 Give this a final seasoning then pop in the oven for 20 to 25 minutes, or until the crumbs are golden, smelling amazing and the chicken is cooked through.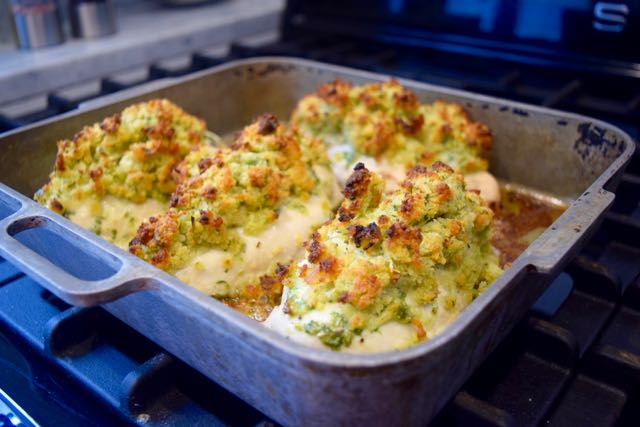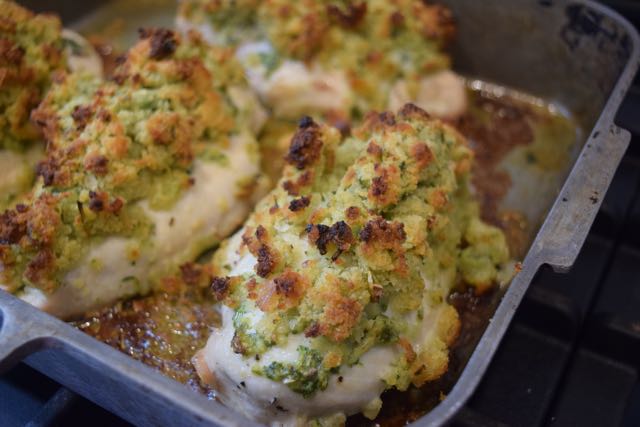 Serve this snuggy retro dinner with mash and peas for the ultimate 80's feast.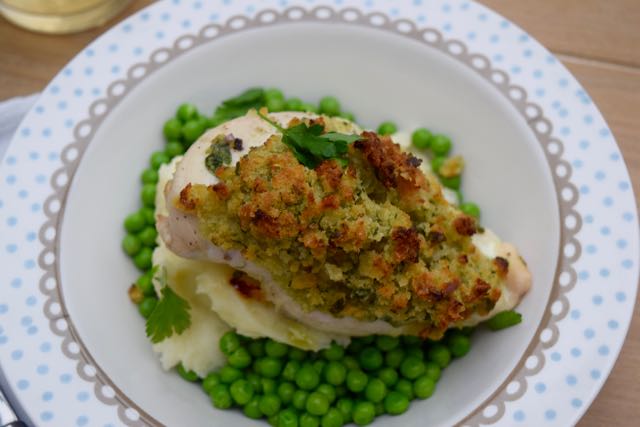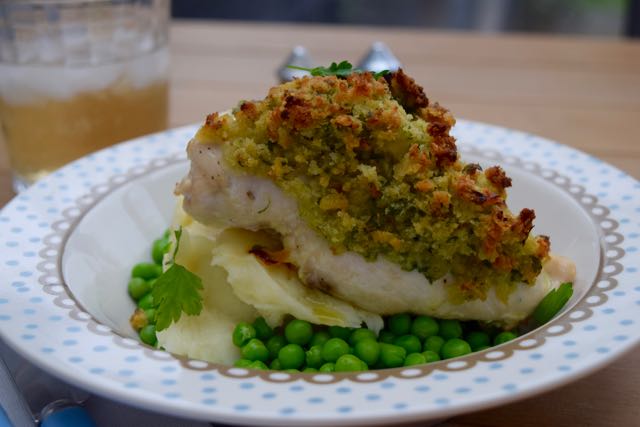 This Chicken Kiev-ish is garlic heavy, but in a buttery, crisp fashion. It's an old school dish but bought right up to date with all the taste, none of the fiddling. The thought of stuffing a chicken breast on a Tuesday night fills me with horror. Let my Kiev-ish style chicken bring a tiny touch of the 80's into your kitchen without the need to put up a single poster of a tennis player scratching her bottom.
Lucy x
Chicken Kiev-ish Recipe
You won't need any exciting equipment
Serves 4
4 chicken breasts, skin off
150g butter, melted
4 to 6 cloves garlic, dependent on how garlicky you like things, peeled
A handful fresh parsley
100g fresh breadcrumbs, made from oldish bread
Salt and pepper
Mash and peas to serve, if you like
Pre heat your oven to 170 to 180 degrees fan assisted and oil a baking tray.
Place your four chicken breasts into the oiled tray and season well with salt and pepper.
Take your small chopper, food processor or chopping board and knife and add the peeled garlic cloves and parsley. Chop finely then pop to one side.
In a medium sized bowl or saucepan melt the butter in the microwave or on the hob. Stir in the chopped garlic and parsley  and stir well.
Spoon a tablespoon of the herby butter onto each chicken breast ensuring they are well coated. Next stir your fresh breadcrumbs into the remaining melted butter mixture and make sure they have absorbed all the garlic butter. Spoon a quarter of the crumbs onto each chicken breast, packing them onto the tops with your hands if need be to form a sort of crust.
Give the chicken a final season then bake in the oven for 20 to 25 minutes or until the chicken is cooked through and the crumbs are golden. Enjoy garnished with some extra parsley and some mash and peas or greens of your choosing.