One Pot Chilli Mac and Cheese Recipe
I am not a huge fan of classic dishes being messed with. Mac and Cheese is a true family favourite of ours, as is chilli con carne and we enjoy them both on an all too regular basis. However, I am always on the hunt for things to do with a packet of mince, if I'm honest, I've made it one of my life works. So when I stumbled across this One Pot Chilli Mac and Cheese recipe, I started salivating at the thought of it. This is one of the most tasty ways to utilise that rogue 500 grams of mince in your freezer and is a wonderful combination of two family classics.
It's starting to feel like autumn even though it's still August, and I am wearing a baggy grey sweatshirt as we speak *sexy*. George is going back to school in 10 days and so the treadmill of midweek meals starts again. I say this every year but I am desperate to introduce new meals into the weekly routine and this One Pot Chilli Mac and Cheese is the way forward. The keys to this being such a great dish are, and here comes a list, a) it's one pot so light on washing up b) it uses mince, everyones favourite value for money ingredient c) it's quick and d) your whole family will love it, I can guarantee this as George *no 1 fussy eater extraordinaire* ate 3 portions in one sitting. This dish is full of flavour, spicy but not too much, cheesy and it makes a bloody enormous portion. And it's all thanks to The Food Charlatan for the inspiration, with huge thanks.
Some warm weather may crop up again soon, but in the meantime, let's make a start on getting ready for September.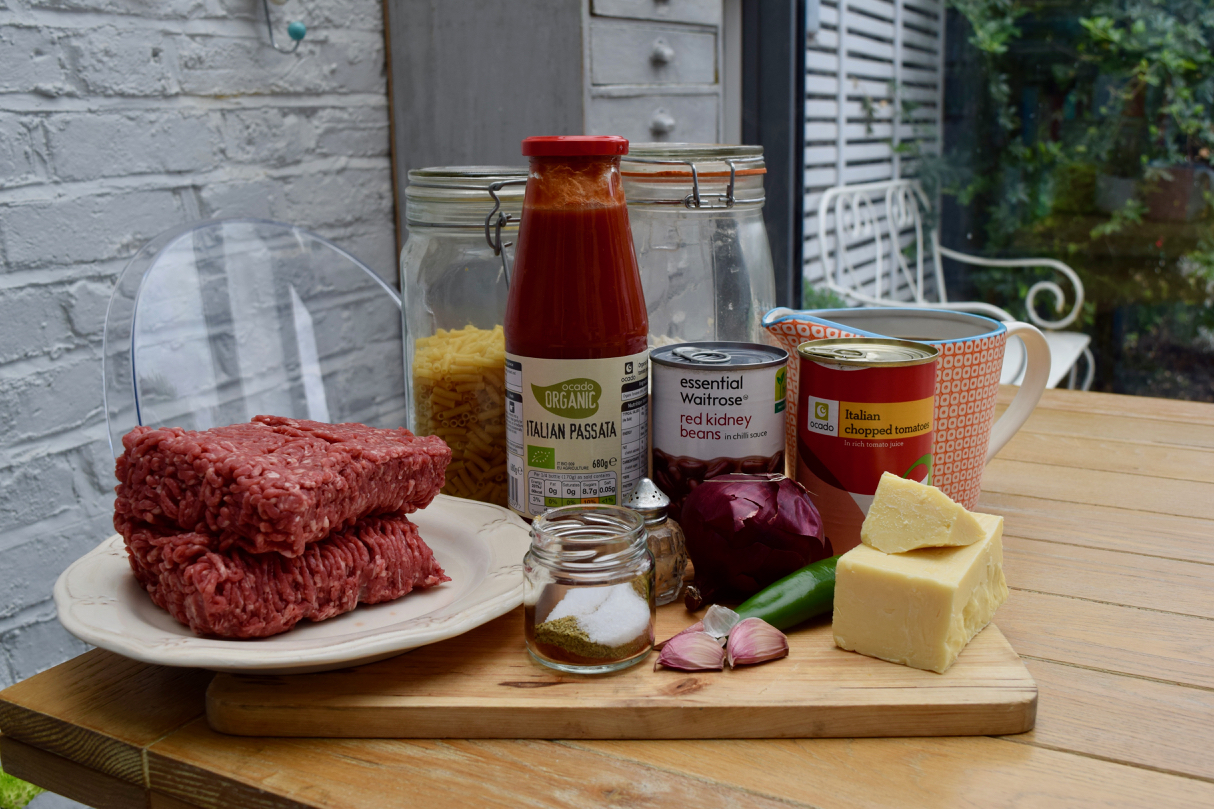 Super simple ingredients for such flavoursome reward. I made a few modifications to the original recipe to suit my family's tastes and I think it works brilliantly.
Make a start with a large one pot style pot and heat it over a high flame. Add the mince and brown it until no pink remains.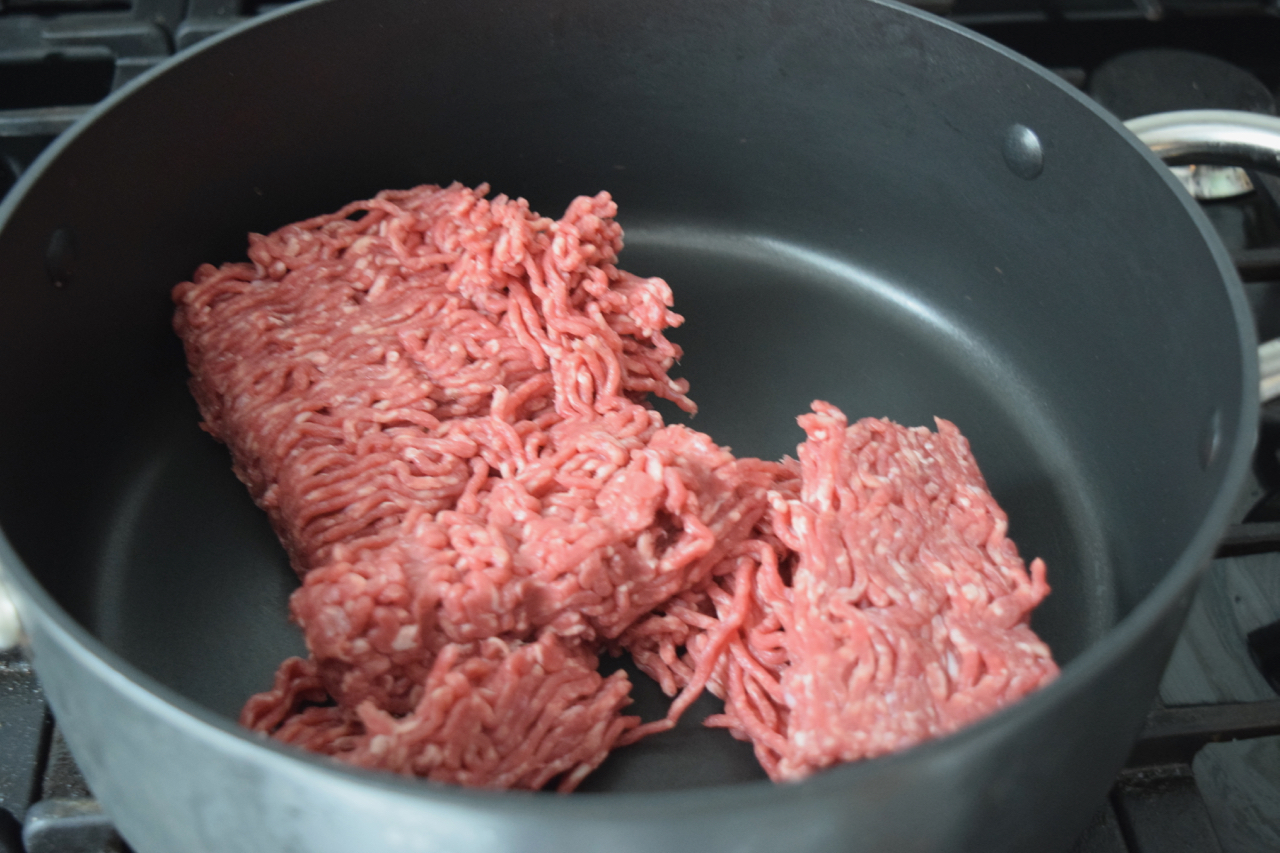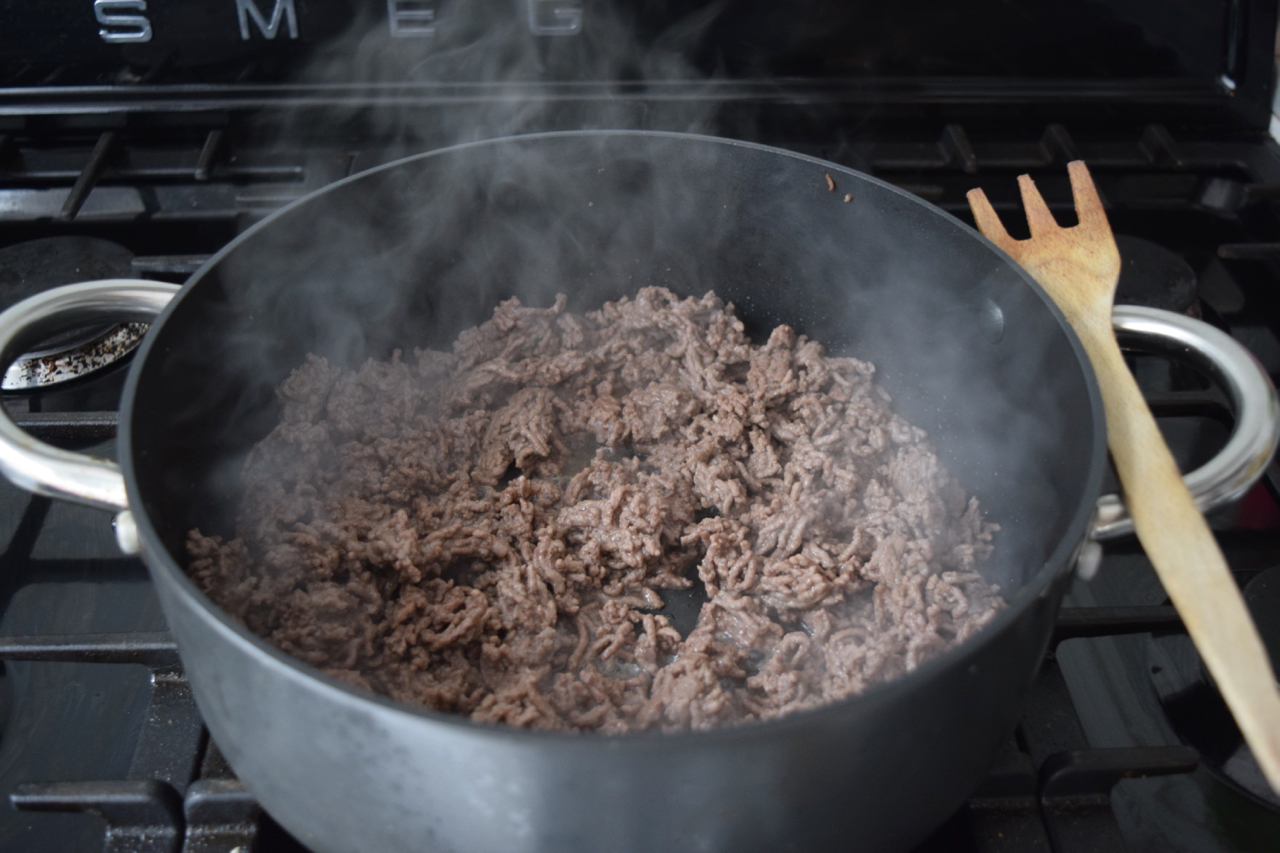 Chop the onion, garlic and chilli and add this to the mince and cook for a further 5 minutes or until the onion has softened.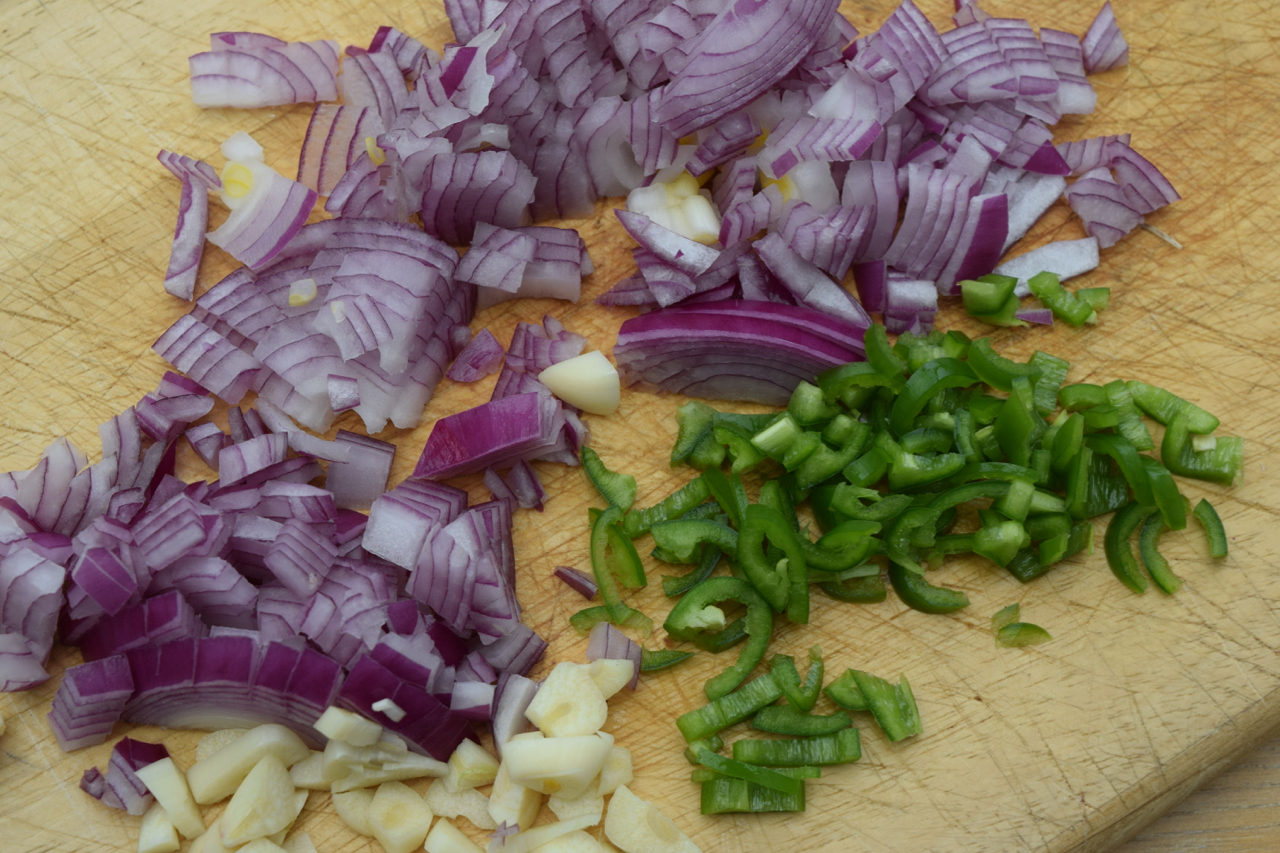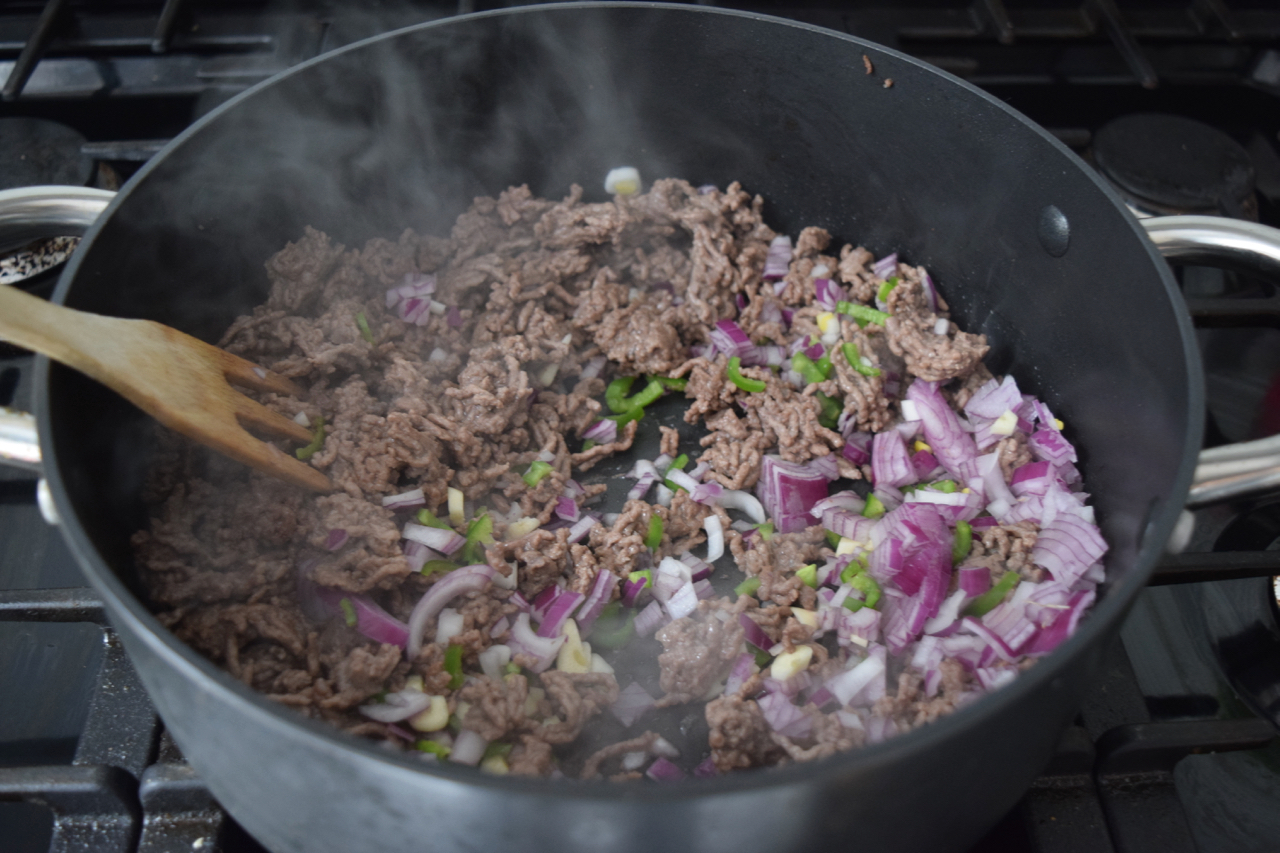 Next into the pot is the all important spices. Add the cumin, smoked paprika, chilli powder, oregano, salt and then the two tablespoons of flour. Stir this well.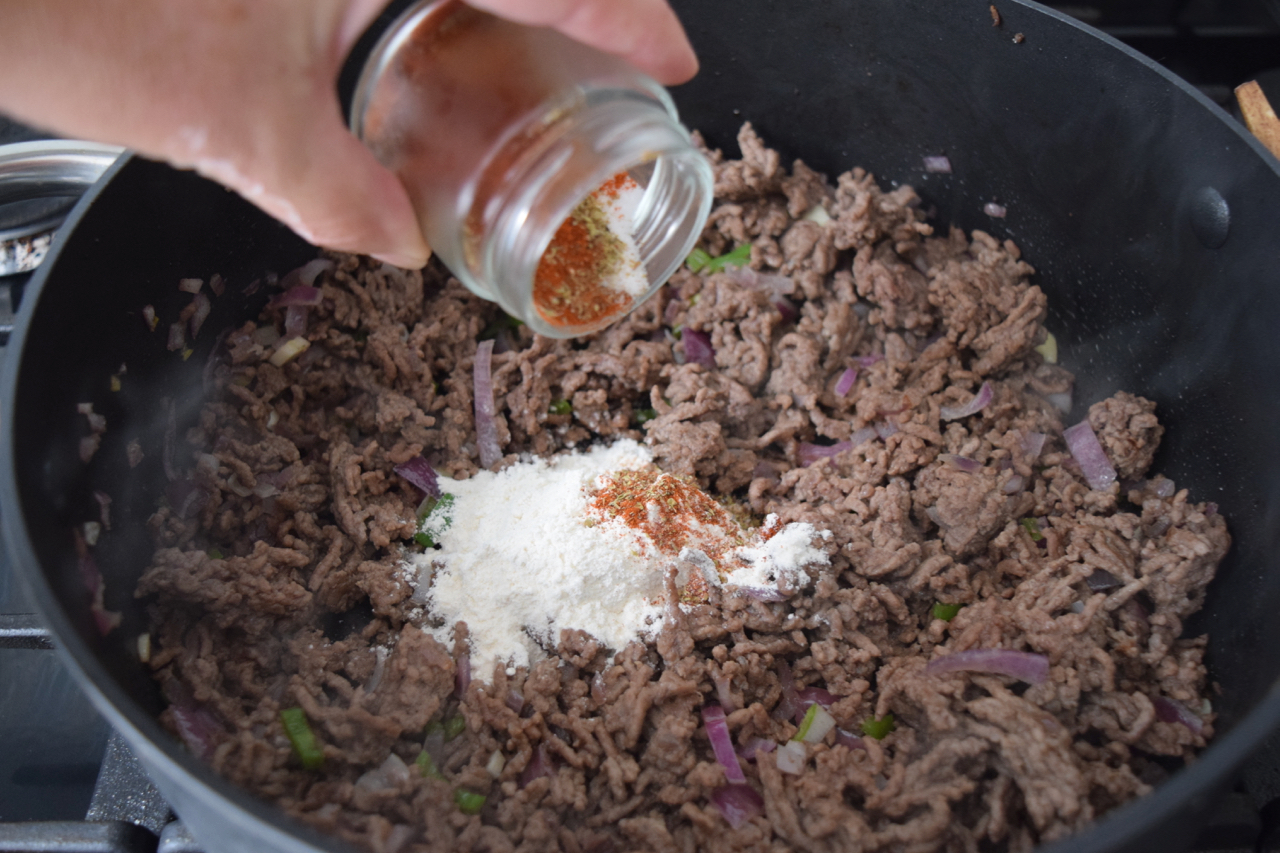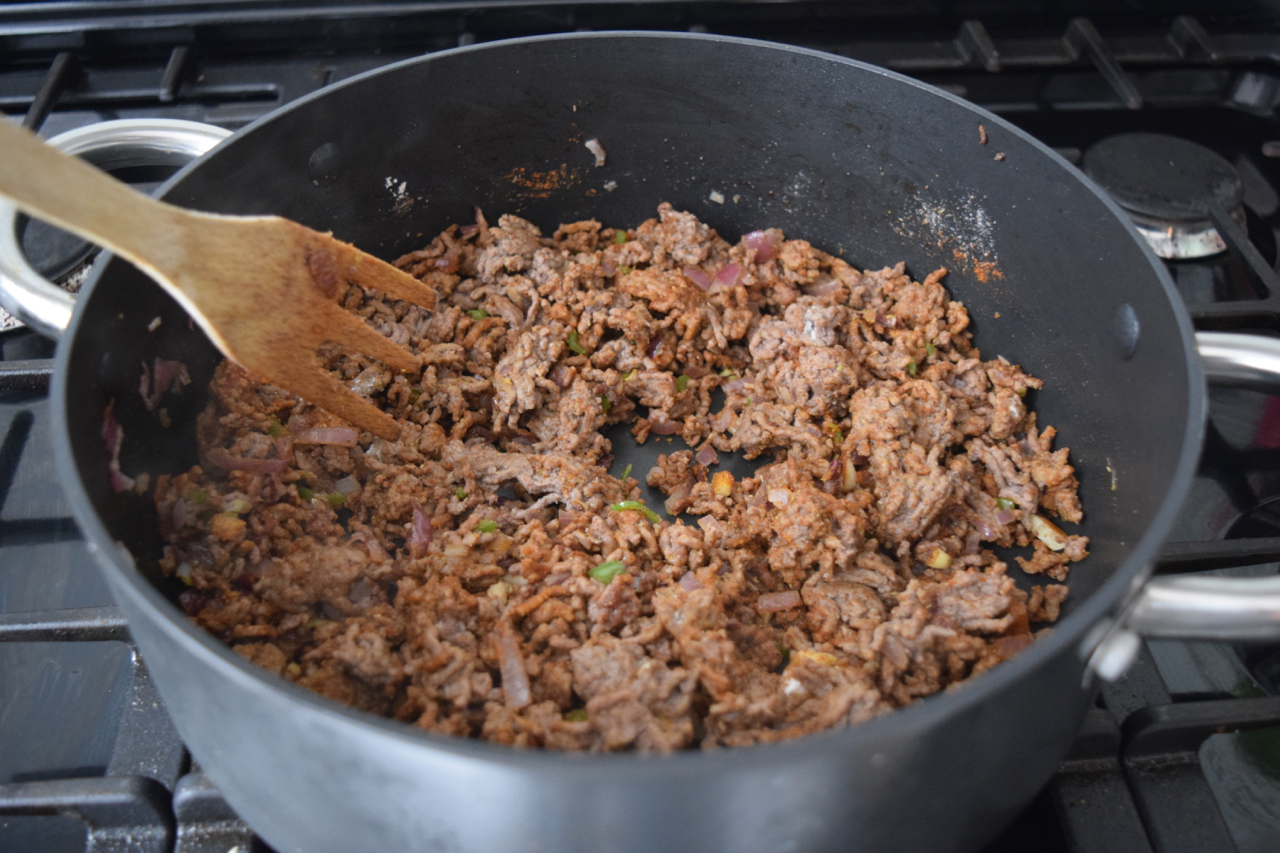 To *eeeek* moisten this whole dish up next in is the tinned tomatoes and the beans of your choice.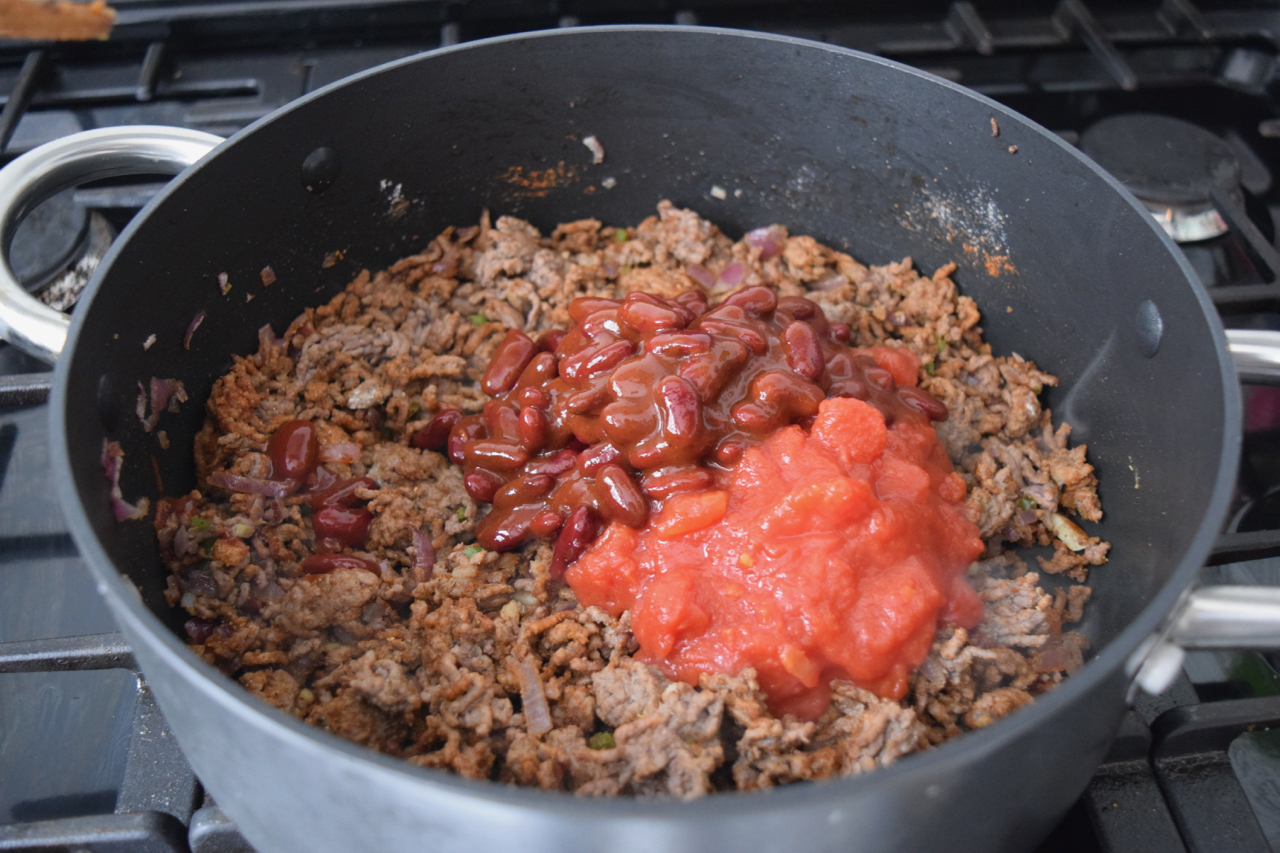 Now pour in the passata or tomato pasta sauce, a touch of sugar or honey to take out any acidity and the beef stock and give it all a great stir, then bring up to the simmer.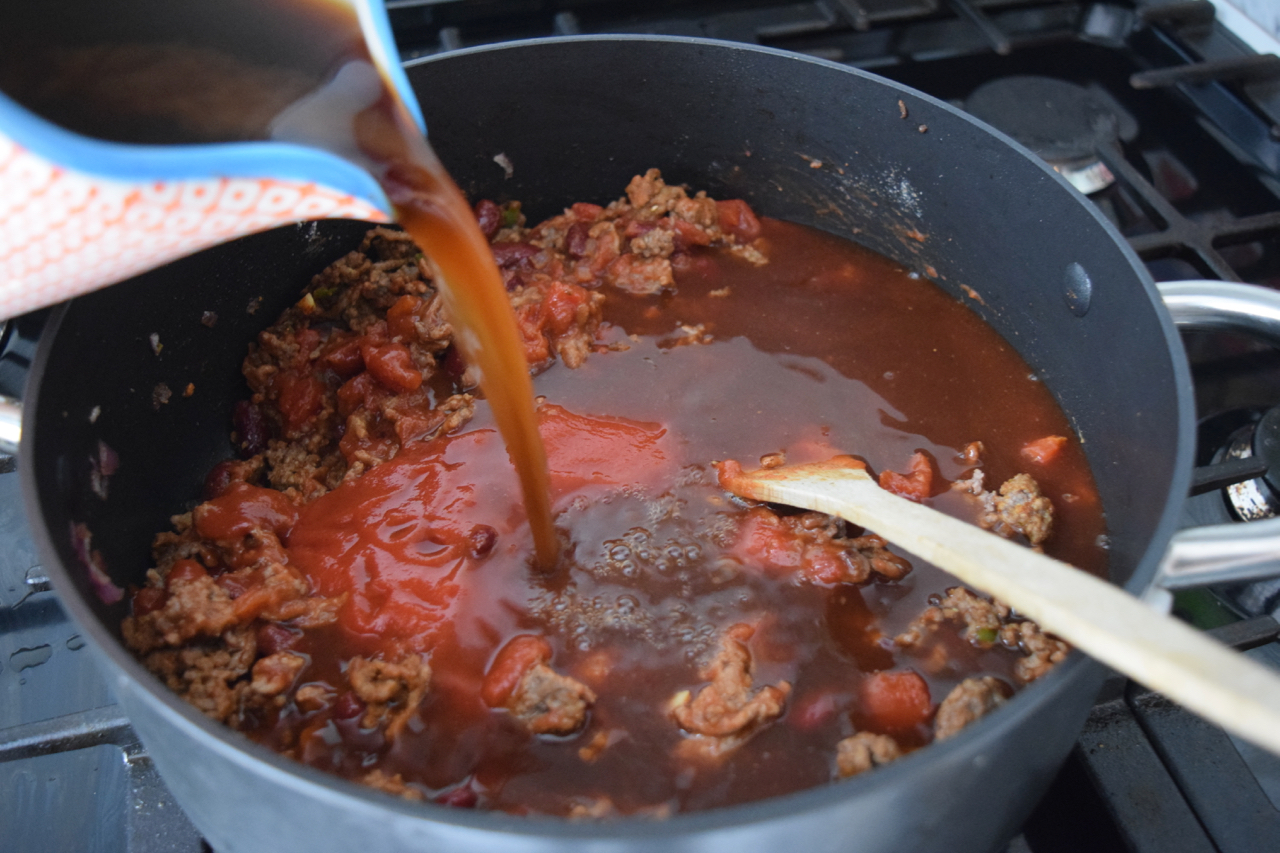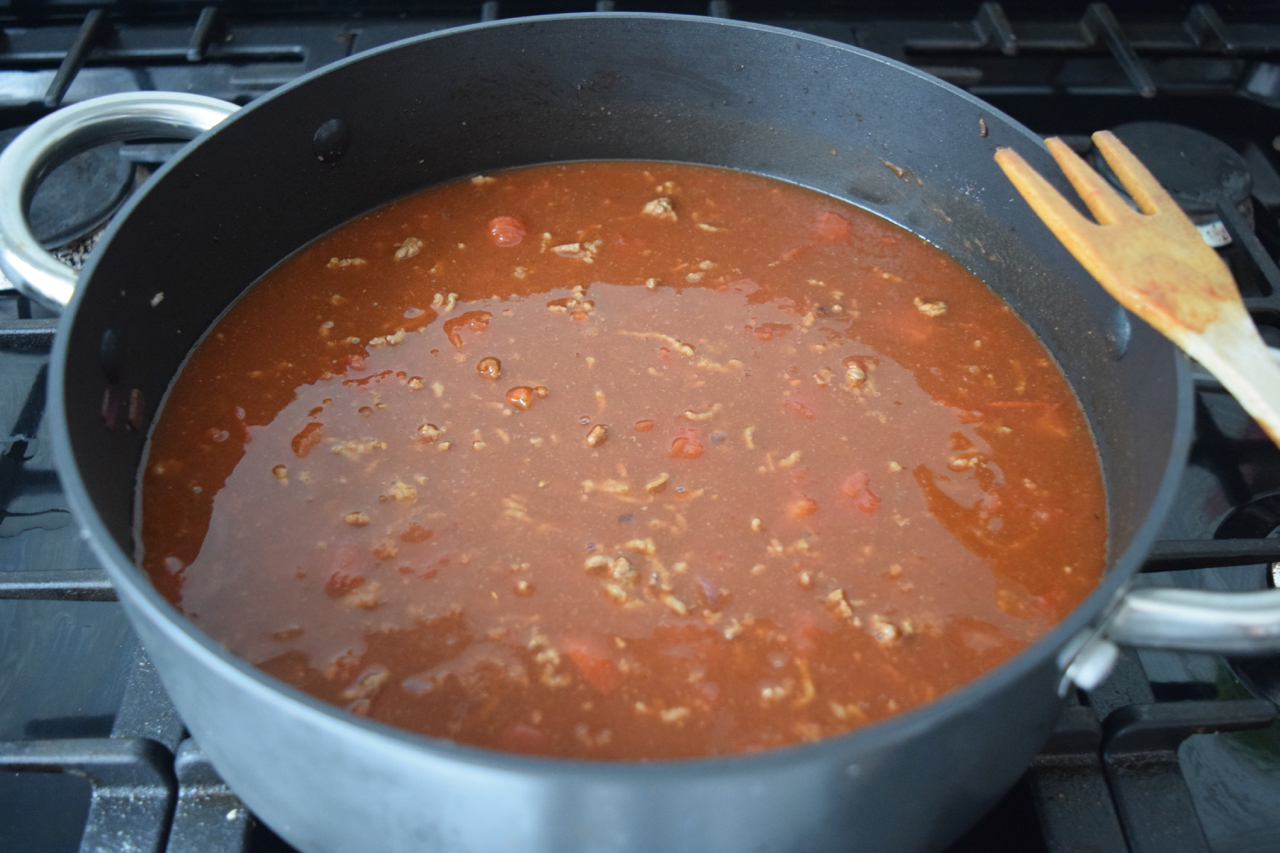 When the chilli mixture is simmering, tip in the macaroni and stir well. Gosh, there is a lot of stirring involved here, it's all calories burnt though to be fair.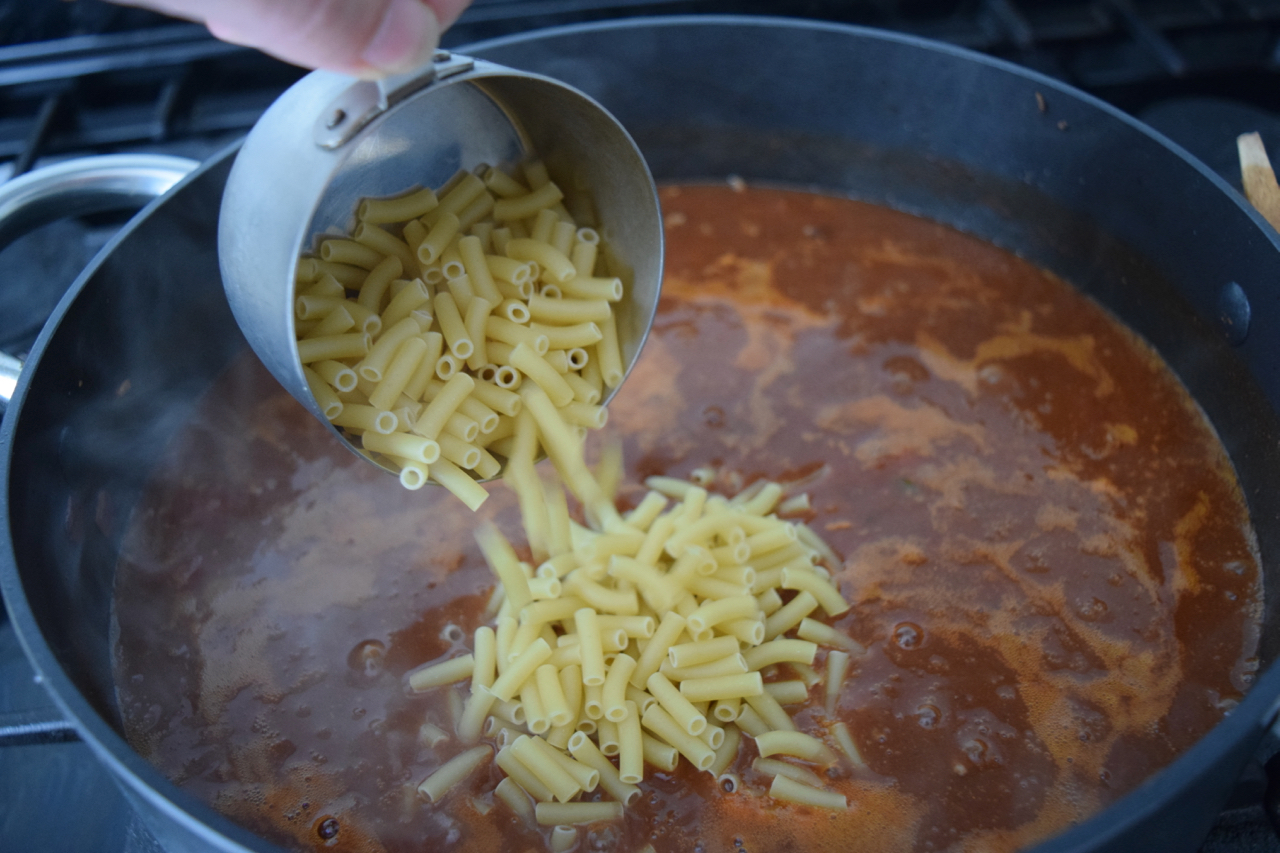 Turn the heat down to low and cook this for a further 10 minutes or so, or until the pasta is al dente. Stir occasionally to avoid any stickage.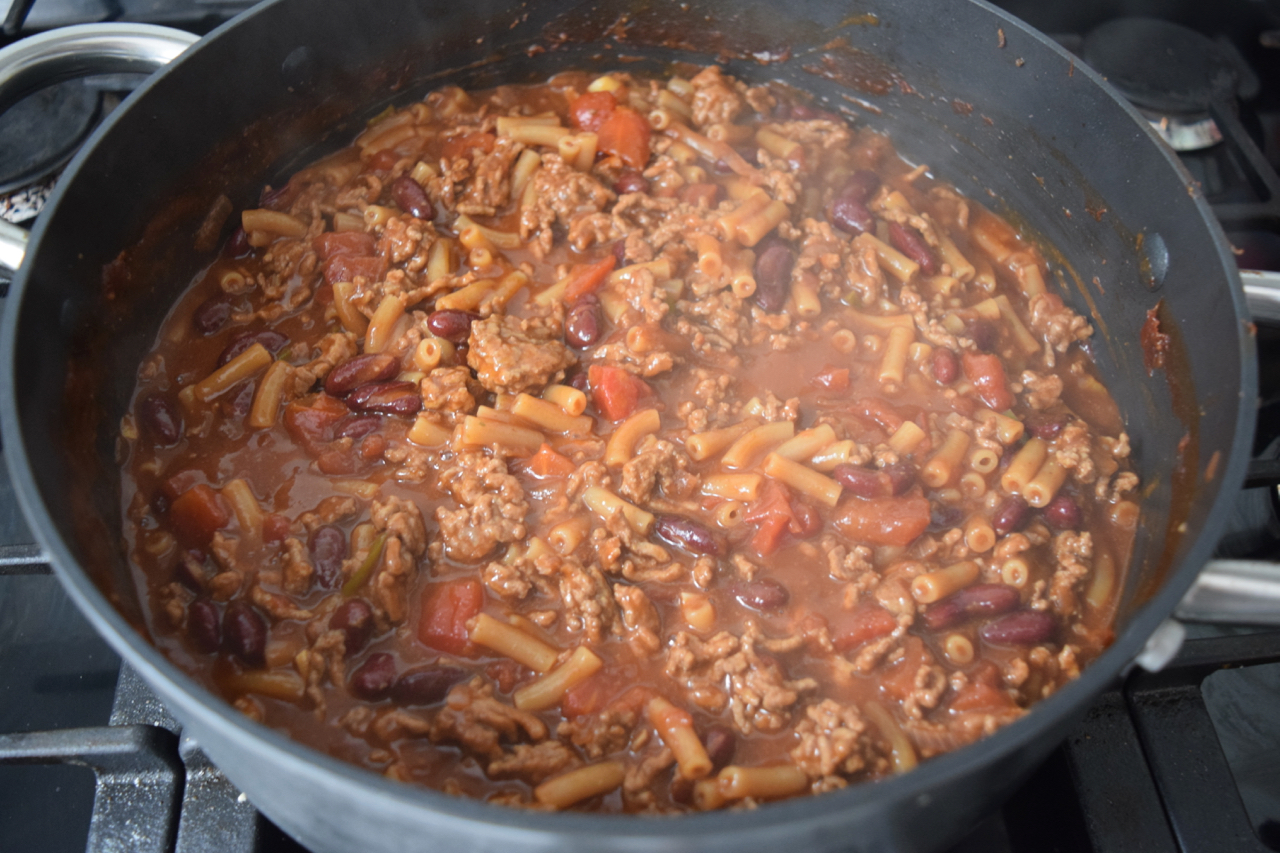 Turn the heat off then stir in the bloody great big handfuls of cheese until melty and well combined.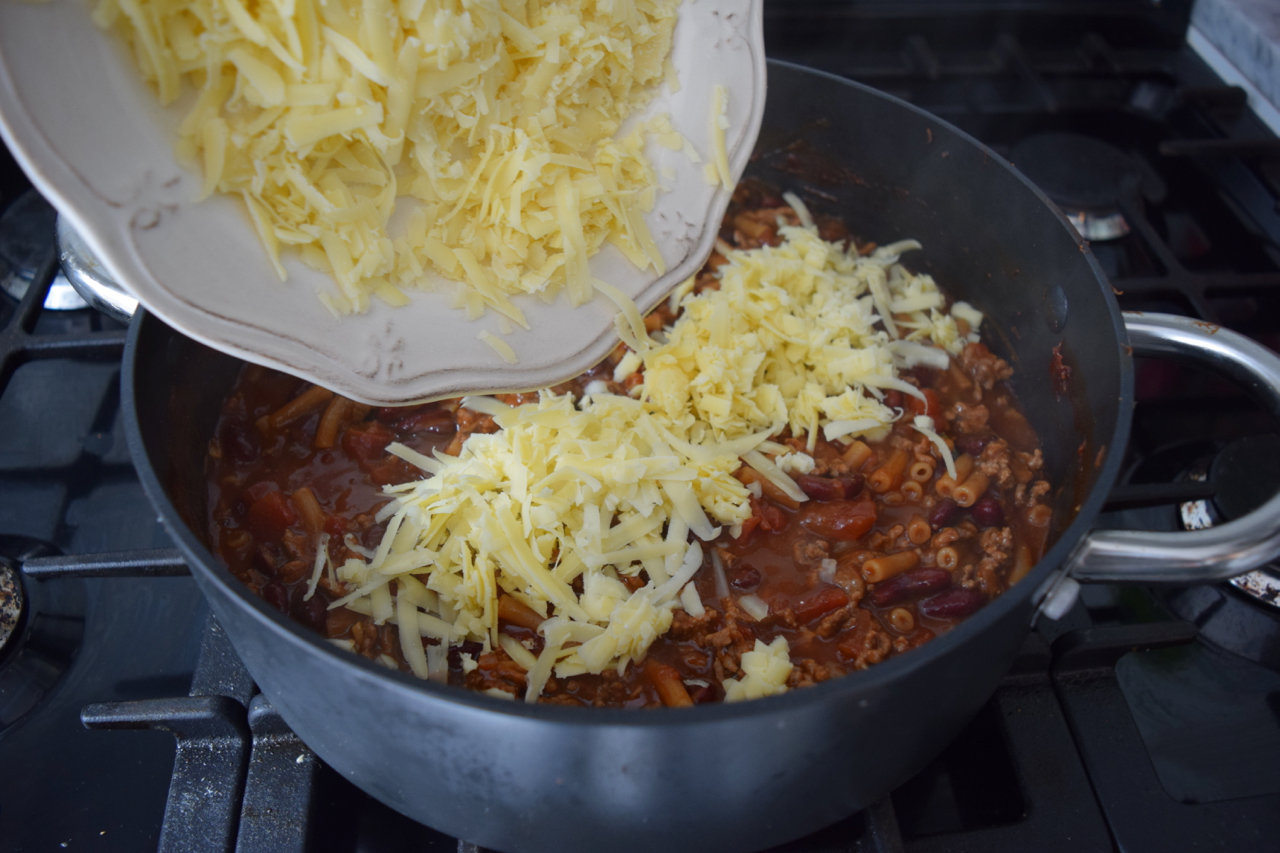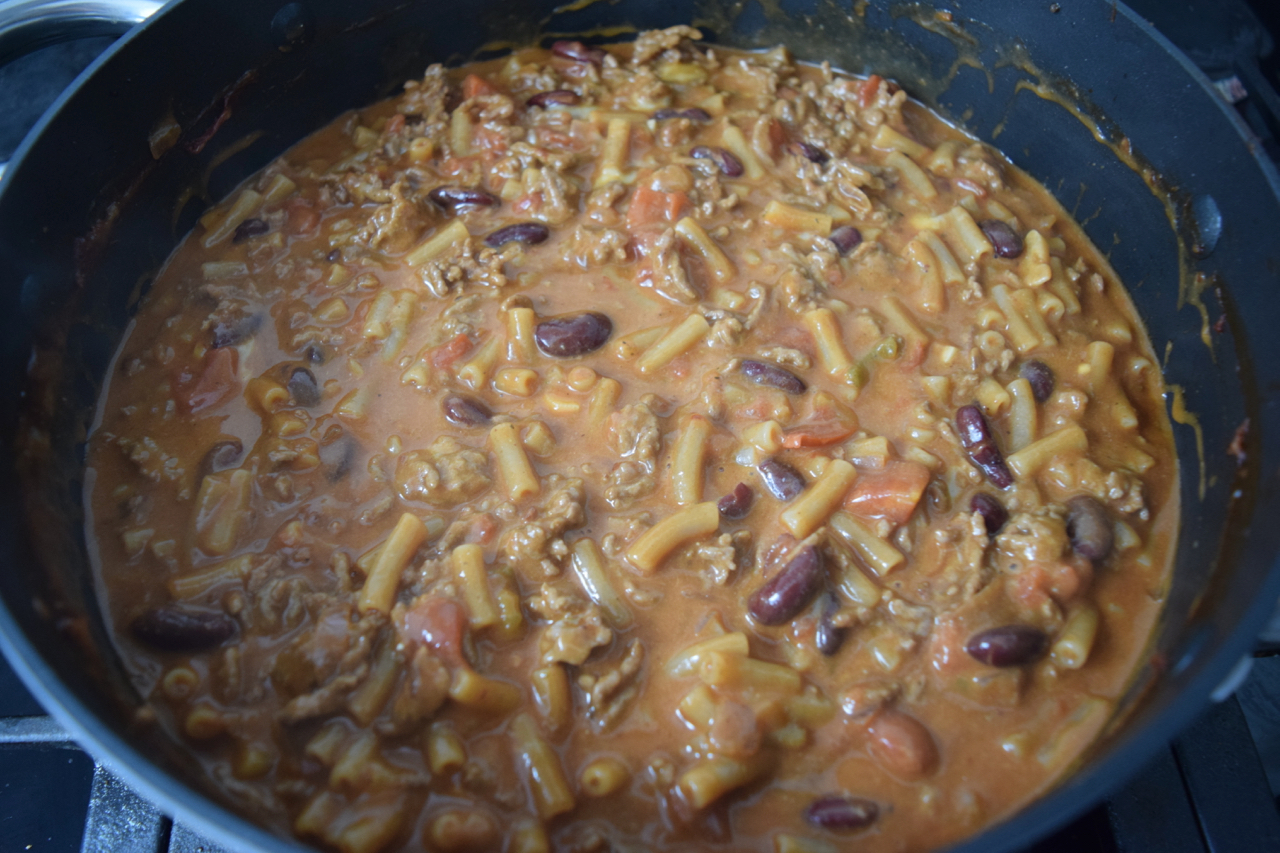 Prepare your sides then serve this One Pot Chilli Mac and Cheese in enormous bowlfuls.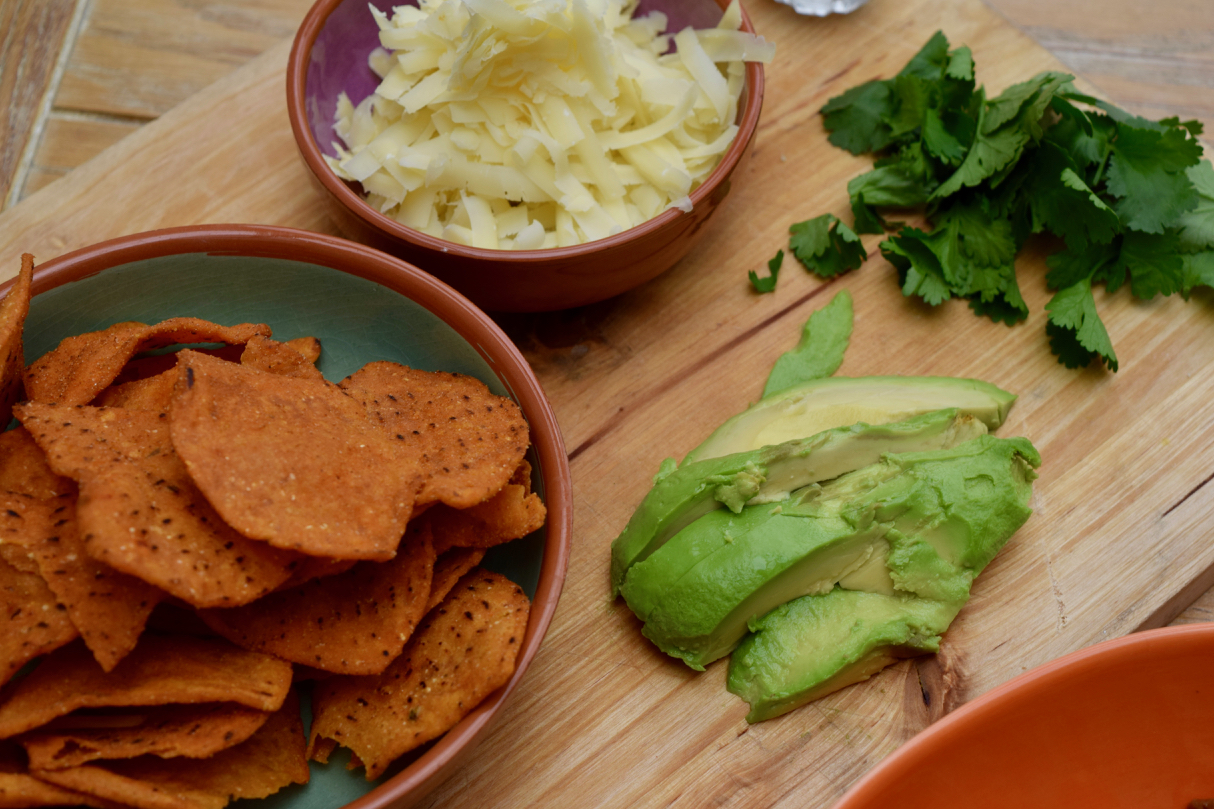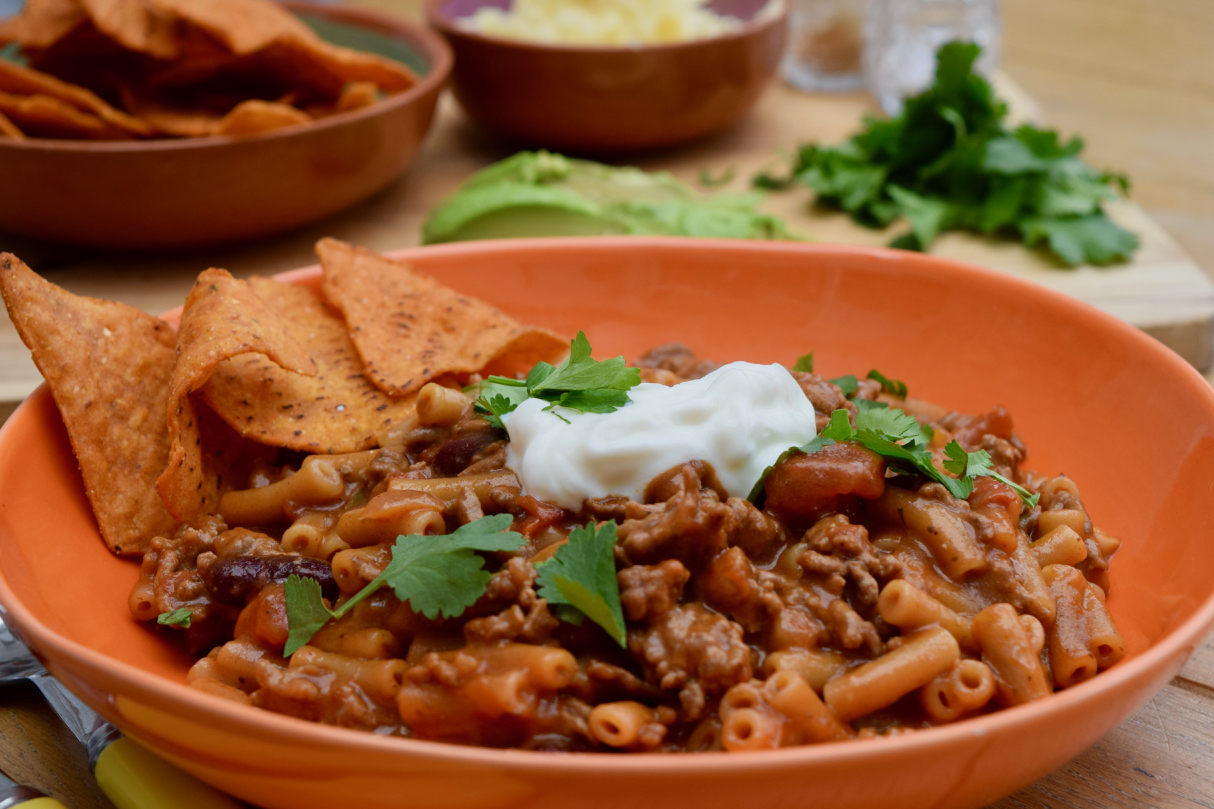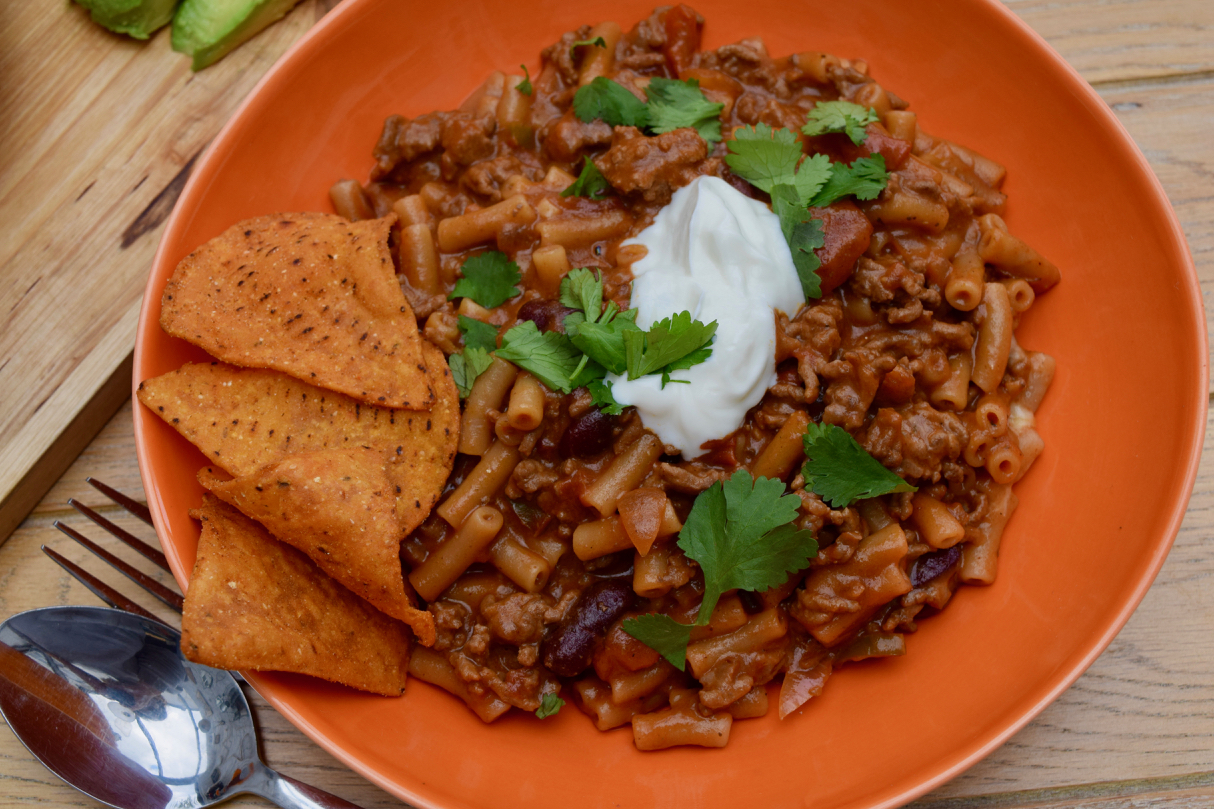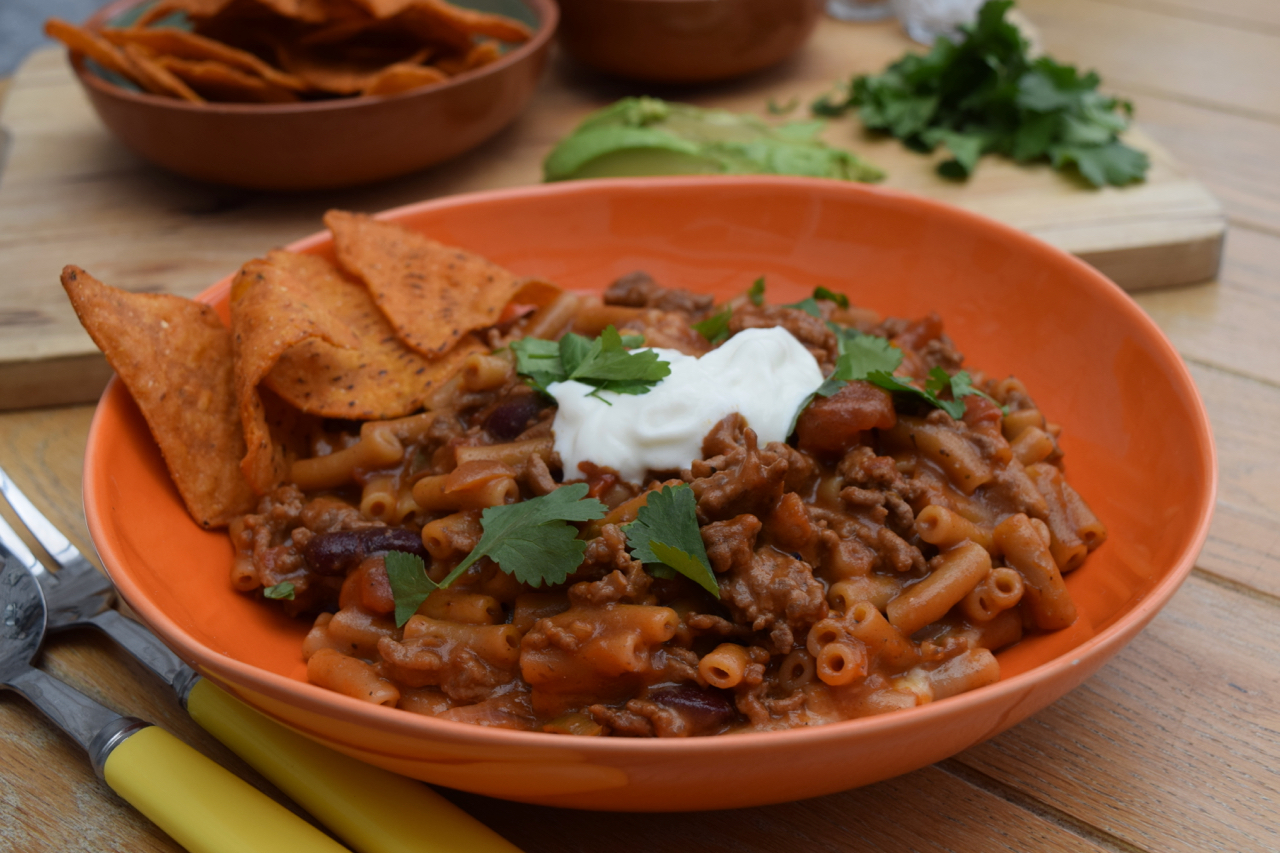 This does make a super generous batch but I can't guarantee it won't get eaten in one go. This is so tasty we ate the whole lot, even without Ben, who was, otherwise engaged *out on the lash for the third day running.*
Lucy x
One Pot Chilli Mac and Cheese Recipe
Serves a generous 6
You will just need one pot
500g beef mince
1 medium onion, chopped
3 cloves garlic, chopped
1 chilli, chopped, red or green
2 tablespoons plain flour
1 teaspoon salt
1 teaspoon smoked paprika
1 teaspoon oregano
1 1/2 teaspoons cumin
2 teaspoons chilli powder
1 litre beef or chicken stock, whichever you have to hand
1 x 400g tin chopped tomatoes
250ml passata or tomato pasta sauce
1 teaspoon caster sugar or honey
1 x 400g beans, I used kidney beans in chilli sauce, all I had to hand, so I rinsed off the chilli sauce
200g macaroni
250g cheese, grated
salt and pepper to taste
Chopped fresh coriander, tortilla chips, grated cheese and sour cream to serve
Take a large high sided pan and heat over a high flame.  Add the mince and brown until you no longer have any pink meat. Add the chopped onion, garlic and green chilli and cook for a further 5 minutes until the onion is translucent.
Tip in the spices and measure in the flour and stir to combine, then cook for a further minute. Add the chopped tomatoes with their juice, the beans and the tomato sauce, sugar or honey and stir again. Pour in the beef stock and bring up to the simmer.
Turn the heat down then add the macaroni and cook for around 10 minutes without a lid until the pasta is cooked. Turn the heat off and stir through the cheese until melted. Check for any additional seasoning.
Serve in large bowlfuls with your chosen adornments. Any leftovers will keep nicely in the fridge for a couple of days or will freeze well in a sealed container.