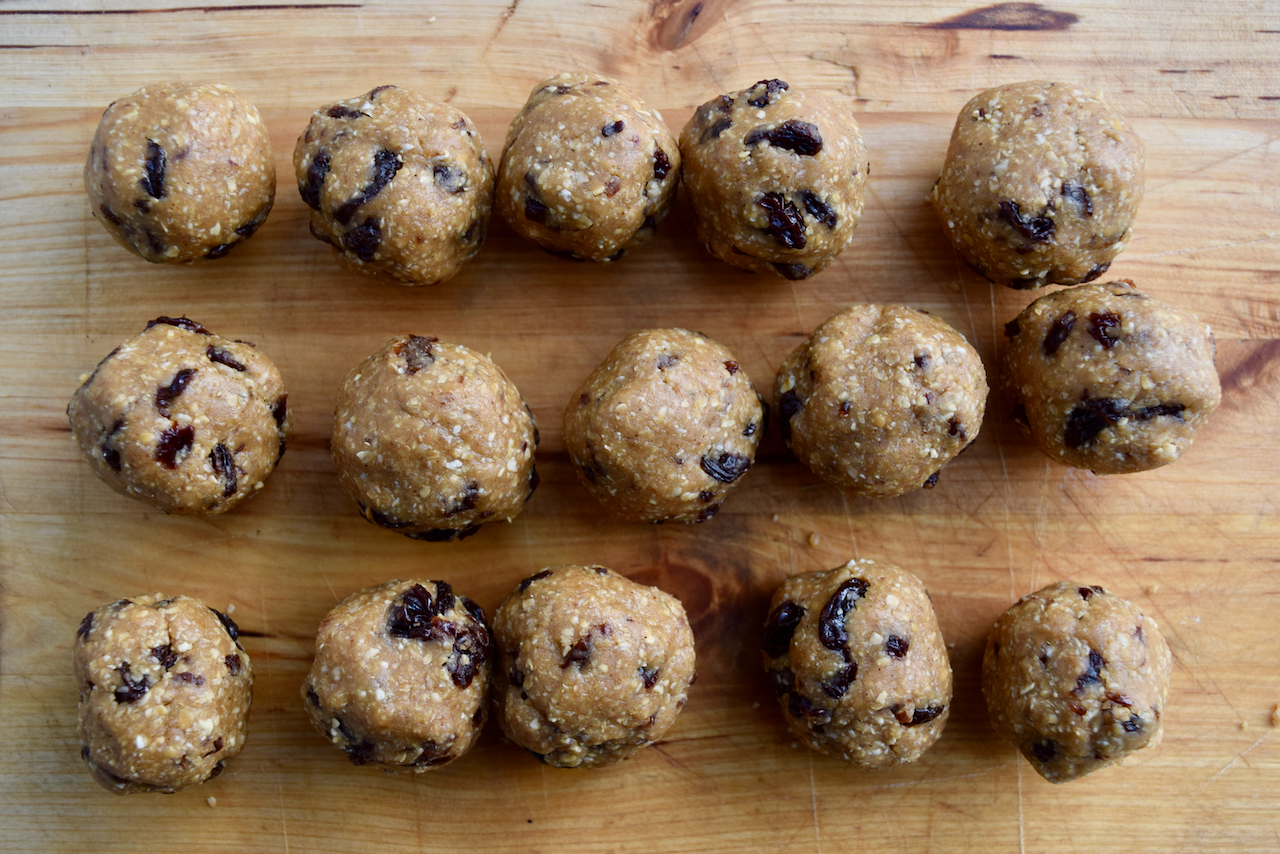 Oat and Raisin Cookie Balls recipe
I love balls. Not a phrase you hear terribly often from me, but it's true. The effects of a year being locked down eating and drinking have taken their toll on my thighs and I'm trying to be a bit more mindful of what I eat. Balls are the answer. I love making my own Nakd Bars and Cranberry balls, but these Oat and Raisin Cookie Balls really do take the *not an actual* biscuit.
These Cookie balls are peanut butter based making them super filling, soft and tasty. Oats give them a bit of body and the raisins with a tiny bit of cinnamon give them all the traditional cookie flavours. They're refined sugar free, gluten free (if your oats are GF) and even though they taste naughty, they really aren't. Unless you eat an awful lot of them that is. I have used maple syrup, but I would imagine honey would be as good. Likewise I used smooth peanut butter, but crunchy would be just fine. A big reasonably healthy thank you to Epicurious for the recipe inspiration.
I've been making these for weeks and they fly out of the jar every time. Which is worrying as only I'm eating them because I've hidden them from the family.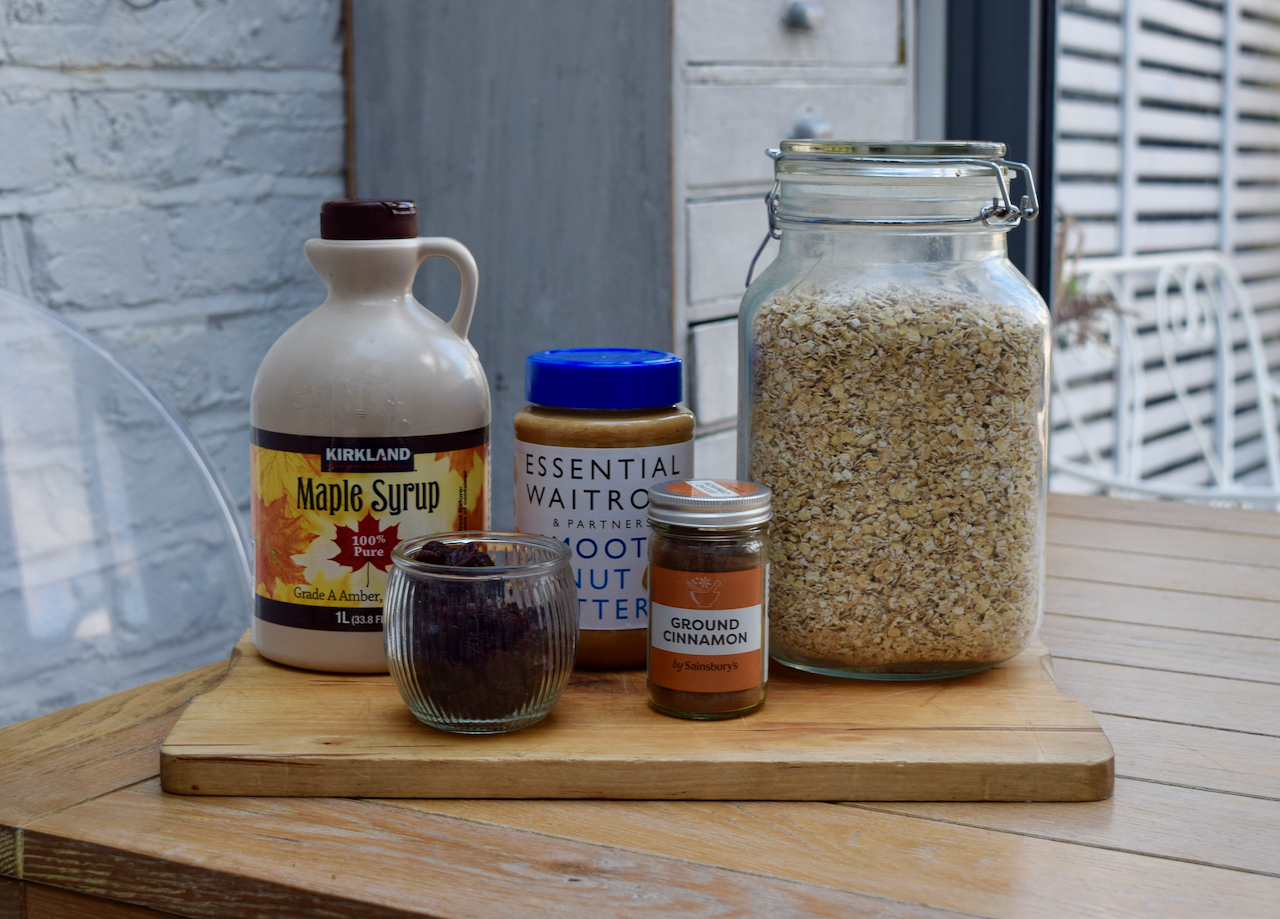 Healthy cookies, who would have guessed it. These sort-of-good-for-you balls are brilliant at taking the edge off those sweet cravings or if you're looking for a little bit of an afternoon energy boost. If you've got a food processor, these will be pretty effortless to make, if you haven't you'll burn off a few calories giving everything a good stir.
Start with the aforementioned food processor or bowl. Measure the oats and peanut butter together as this stops the peanut butter sticking to your scales.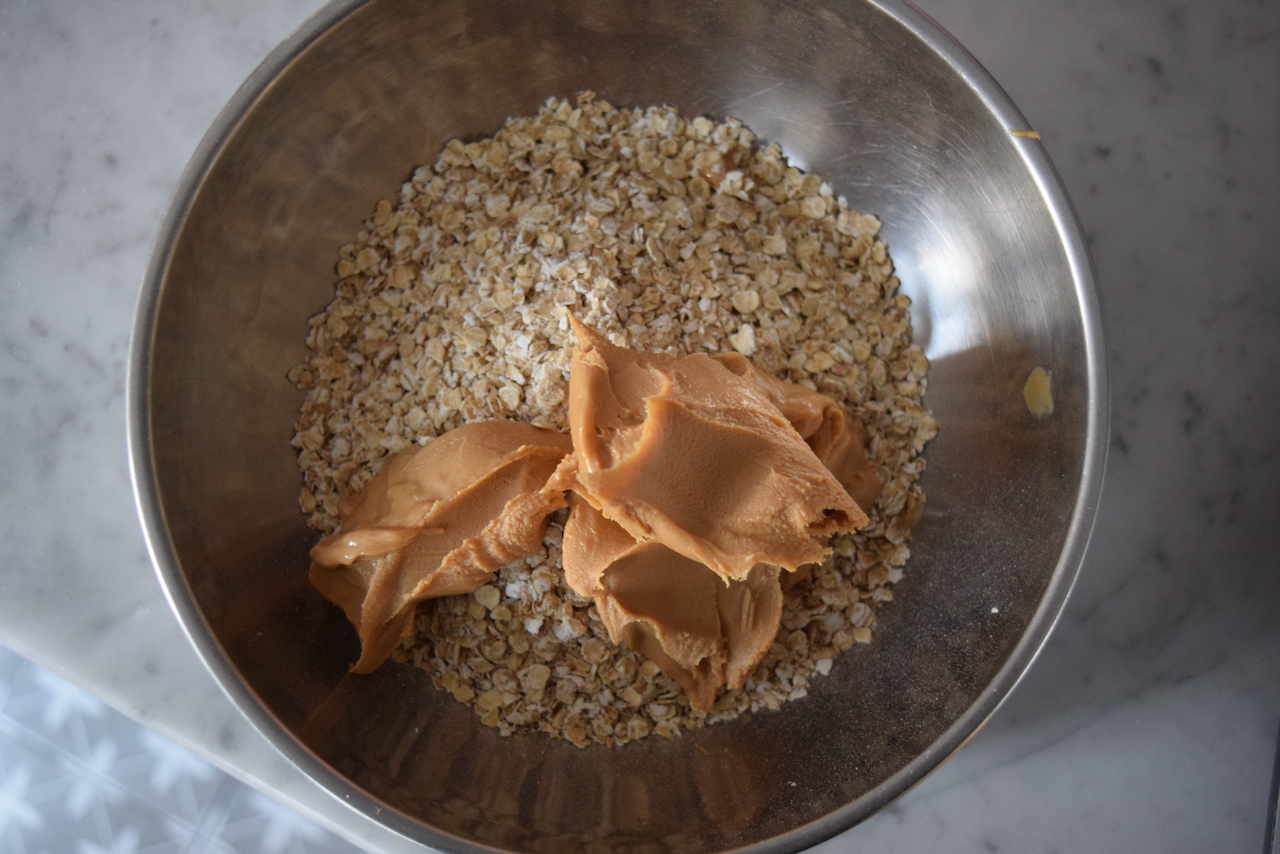 Tip these into your bowl or food processor then pour on the maple syrup.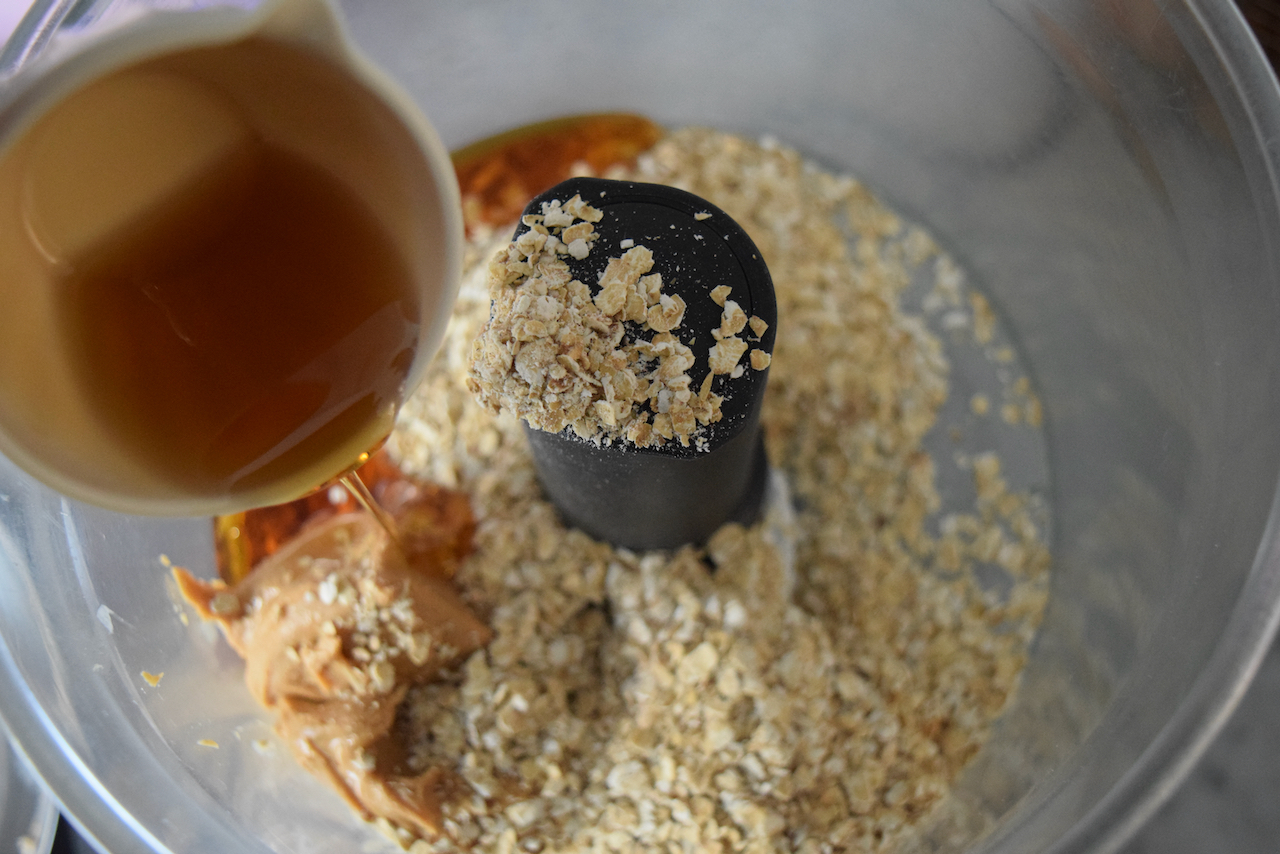 And then the cinnamon for added cookie flavour.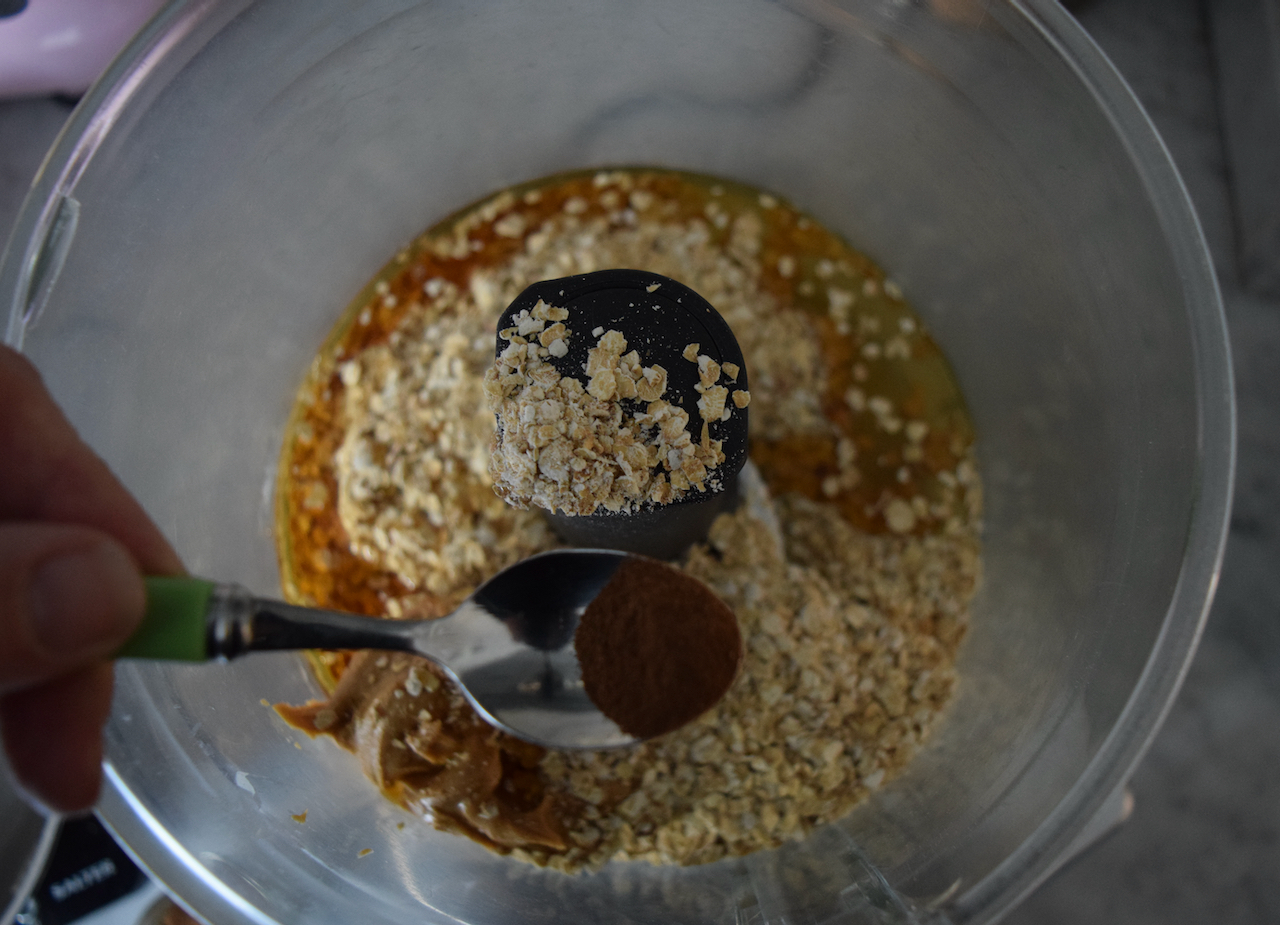 Process or beat until you have a crumbly but soft dough. When you mould it into a ball it will hold its shape. If your dough is too dry then add an extra tablespoon of peanut butter. I used standard *cheap* peanut butter which was nice and oily, if you have the posh stuff, you may need to add a touch more.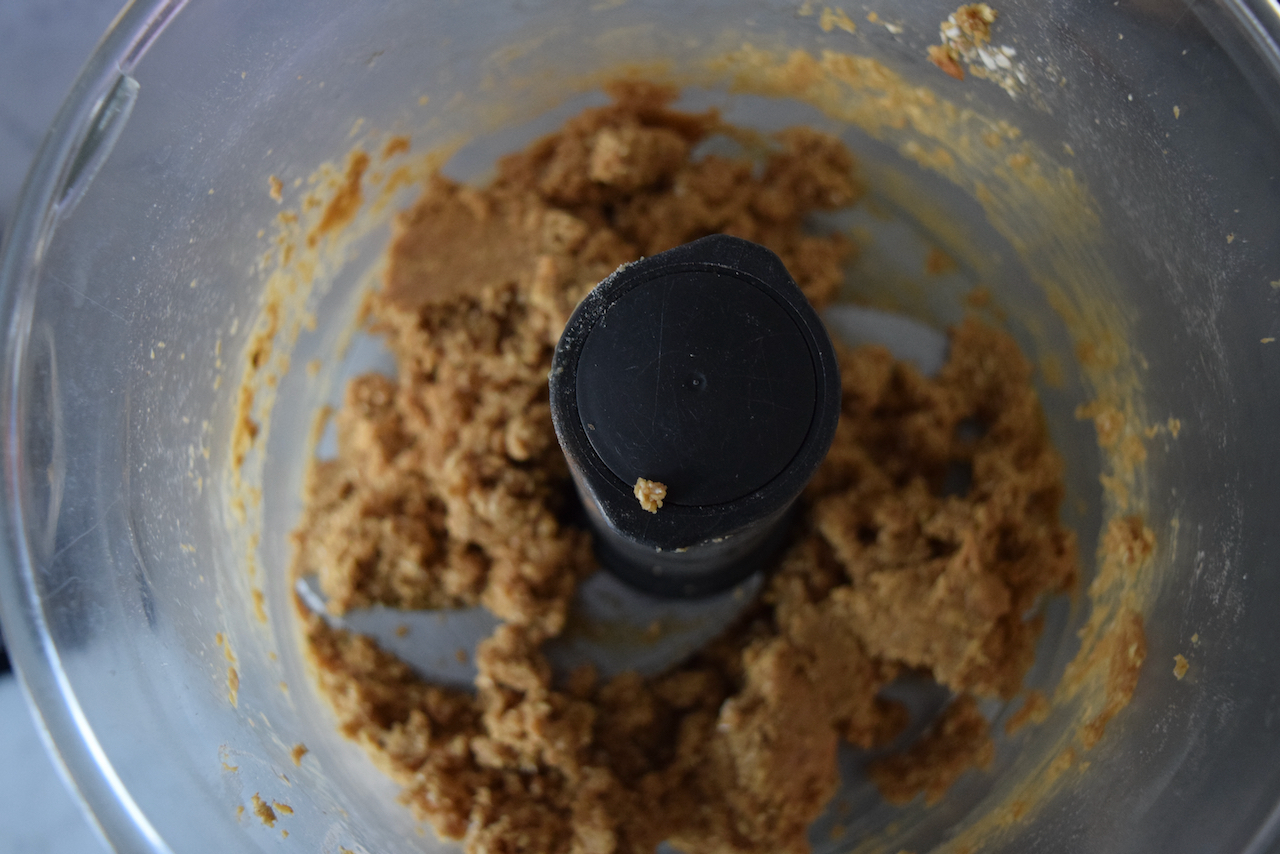 Stir in the raisins or pulse them in the food processor.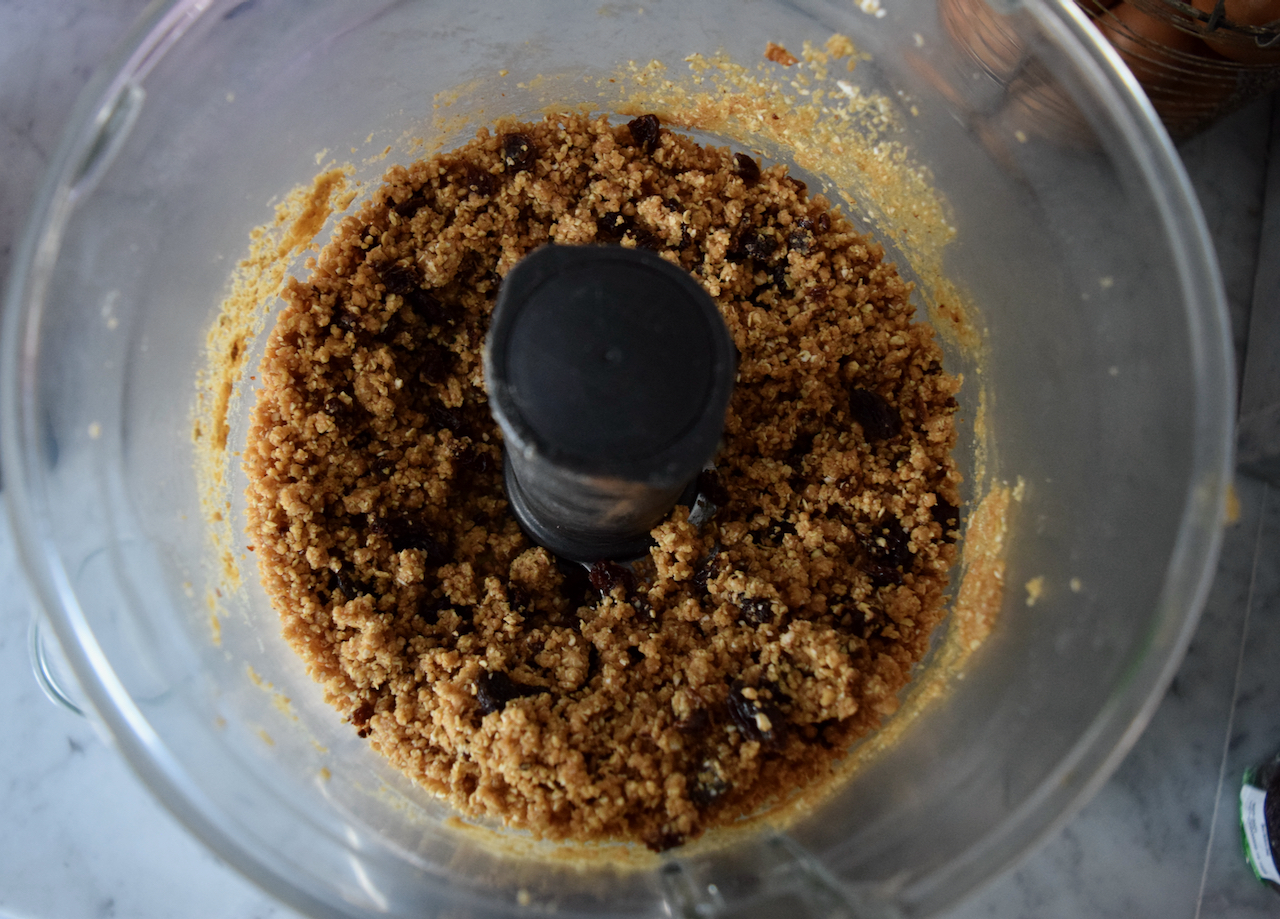 Now, with clean damp hands, roll the mixture into around 15 balls, size dependent.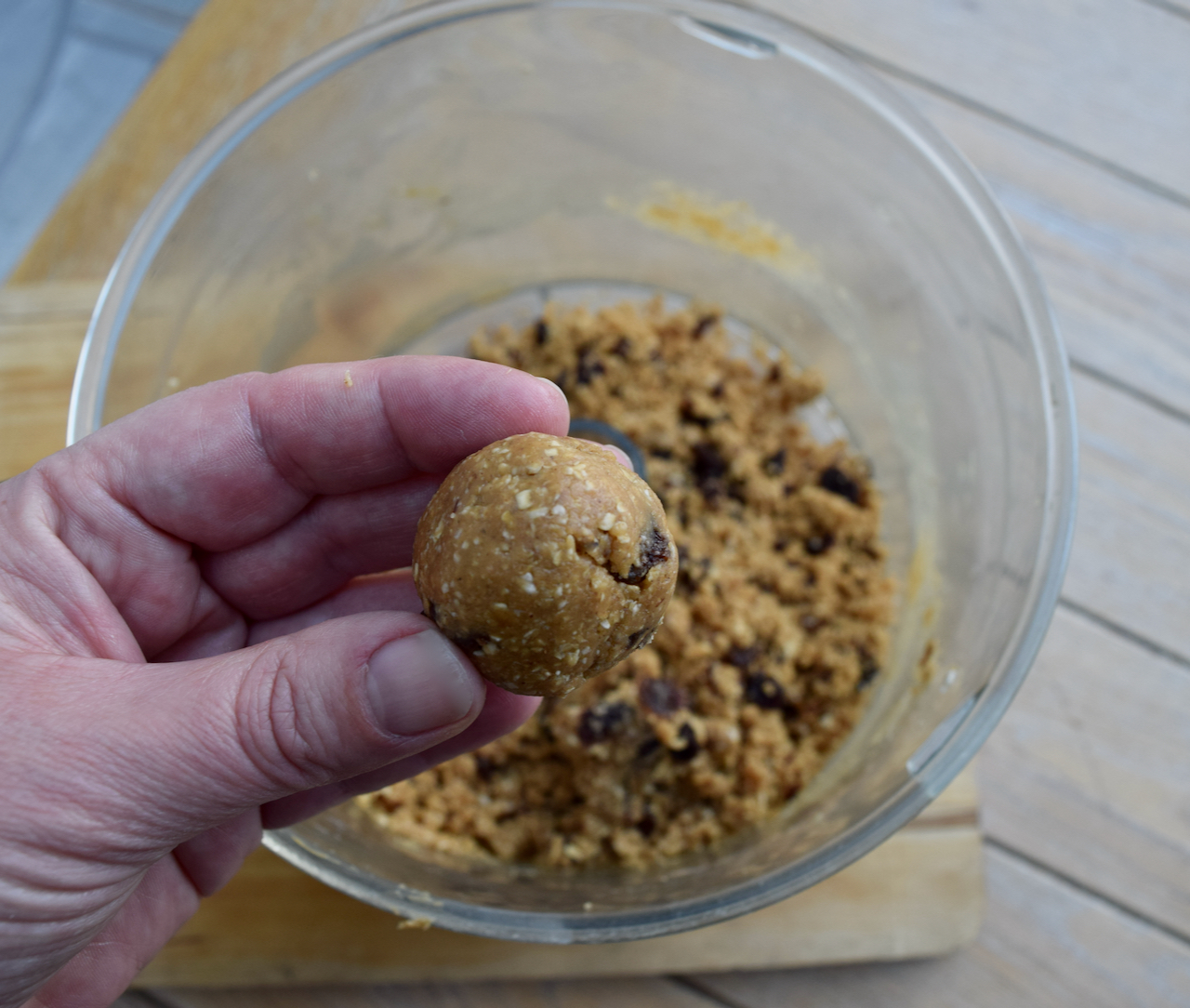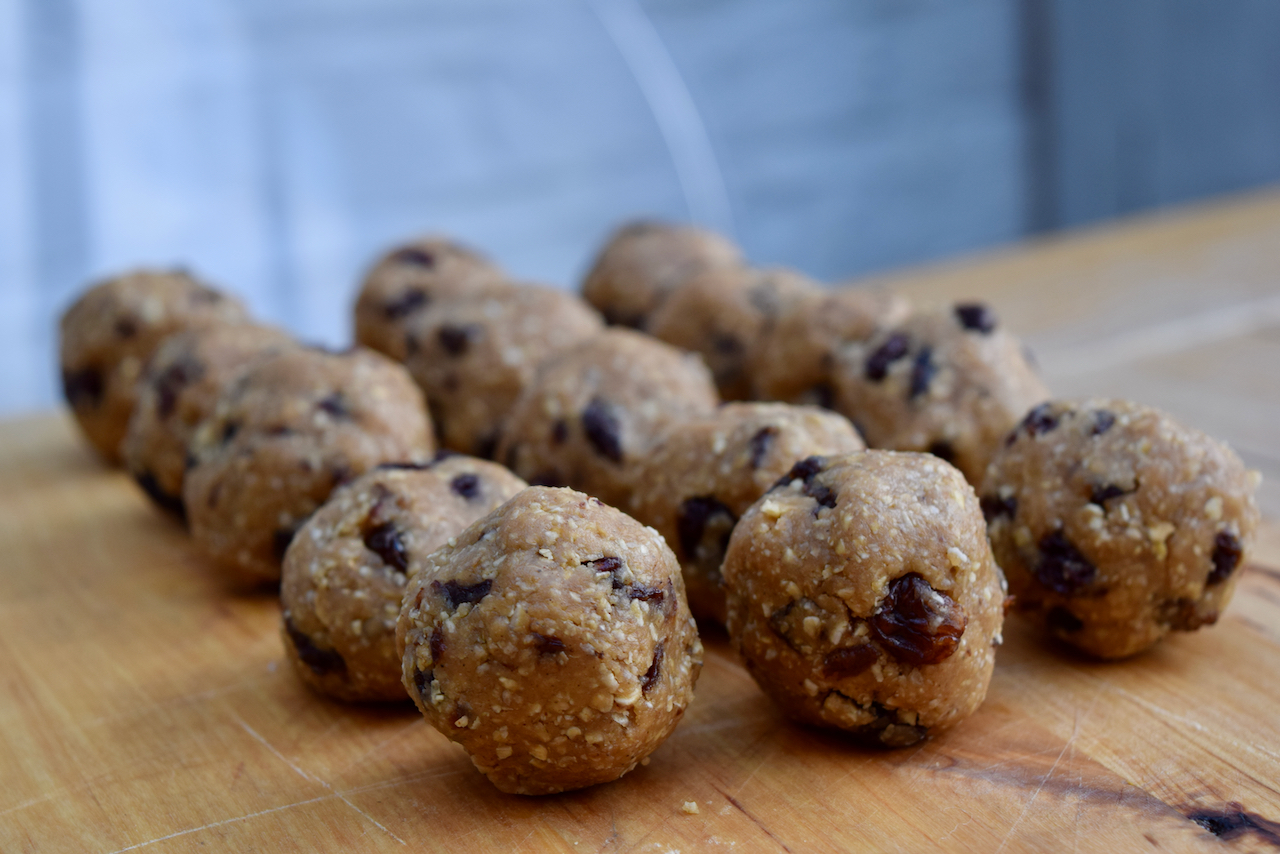 Pop your balls into the fridge to chill for an hour or so then store in a jar for devouring when needed.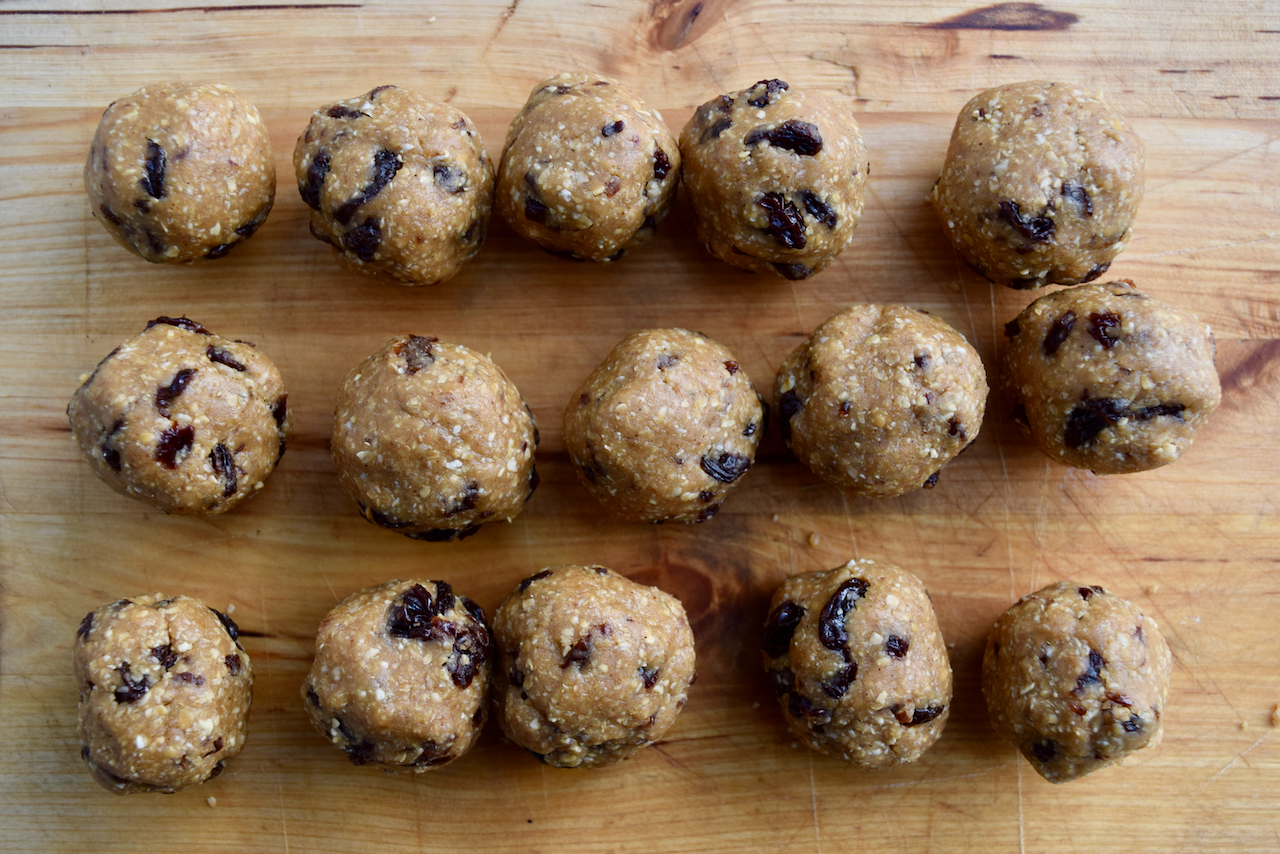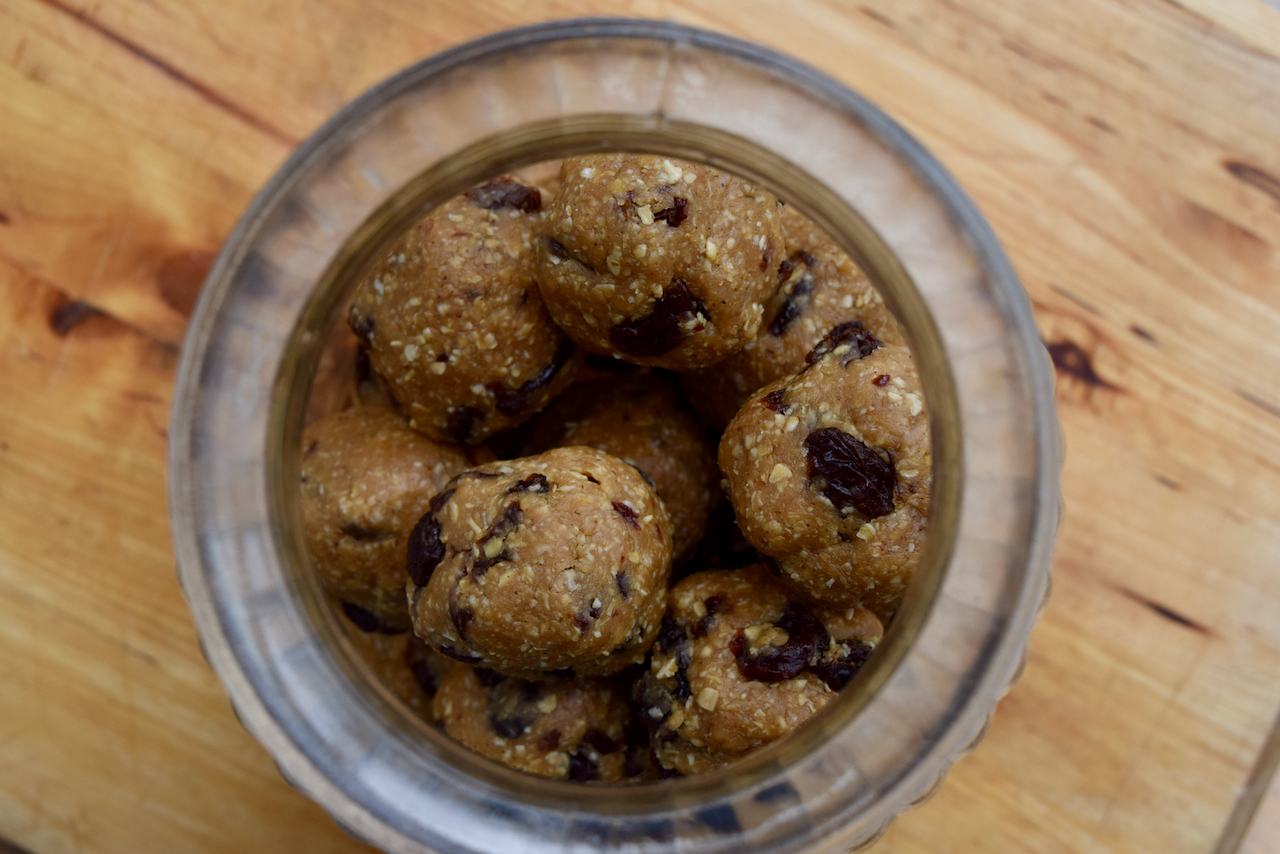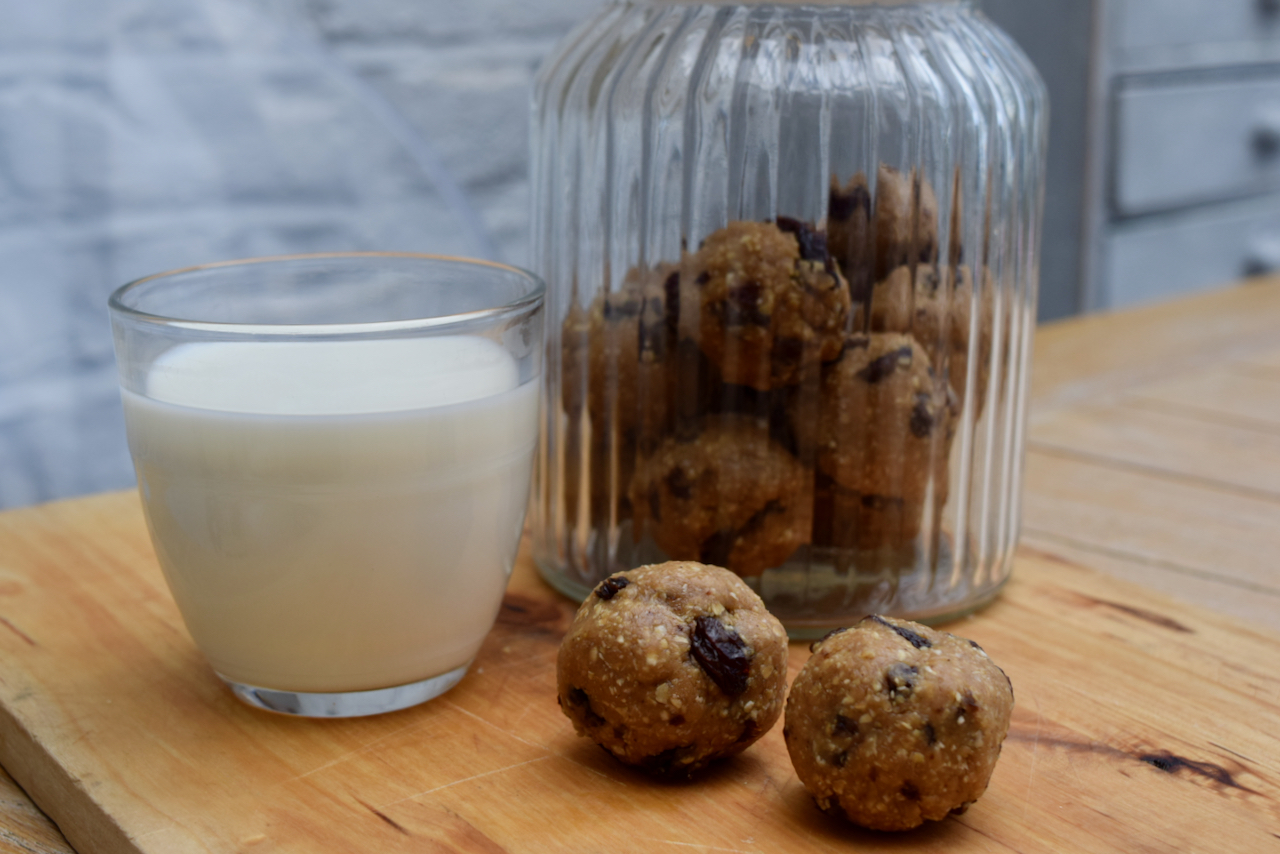 One can never have too many balls in their life *sorry* and these Oat and Raisin Cookie Balls are real keepers. Just make sure you have a good hiding place for them.
Lucy x
Oat and Raisin Cookie Balls recipe
Makes 15 balls
You will need a food processor if you have one, if not, a bowl and a spoon
120g oats
160g peanut butter, I used smooth, you may need a little more dependent on how oily your PB is
60ml maple syrup
1/2 teaspoon ground cinnamon
80g raisins
Take your food processor or a large bowl and mix the oats, peanut butter, cinnamon and maple syrup and process or mix until you have a soft crumbly dough which comes together when you roll into a ball. If your dough is too dry add a touch more peanut butter.
Stir in the raisins then, with damp hands, roll the mixture into around 15 balls. Leave to set in the fridge then keep in an airtight jar in a cool place or if it's warm, in the fridge.
These will keep for a couple of weeks in the fridge if you don't eat them all in the first day.