Gin and Dubonnet Recipe
Have I mentioned before I am borderline obsessed with The Crown? Or am I starting to bore you? I've mainlined both series 1 and 2 now so am in for a long wait for the next round of royal related dramas. I love it's slightly Hallmark Channel nature with it's artistic license and large dollops of conjecture. That said the acting is brilliant and the casting is so perfect, it does seem to have an air of total realism to it too. Not wanting to name drop, but I have actually met the Queen herself, twice. And by met, I mean been in the same room as her at a large scale events. However, we have breathed the same air so I will take that as a meeting type scenario. And even though its well documented, I can concur, her Majesty does enjoy a Gin and Dubonnet of a Cocktail Friday.
With the royal wedding merely hours away now, I felt no better cocktail to fashion than one enjoyed by Her Majesty, Queen Elizabeth II. I was also intrigued to know what the bloody hell Dubonnet tastes like. It did take a while to find, but then in the end, of course, Waitrose came up trumps. And thank God it did, this is a really wonderful drink. Dubonnet is wine based, evidently, and mixes beautifully with the gin of your choice to fashion something delicious. It has balls, not unlike our Queen, and it's one of those drinks with which the ice and the slice of orange are the only mixer.
I am excited to find this drink and it will now be a regular feature on the Friday Cocktail rotation. Especially when series 3 of the Crown makes an appearance, although I may need a second bottle of Dubonnet by then.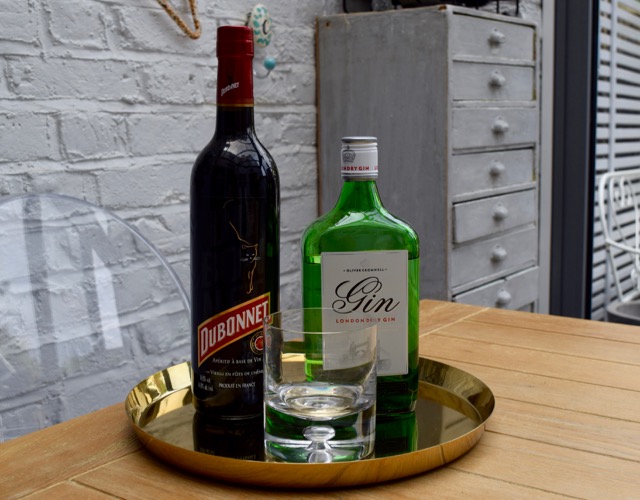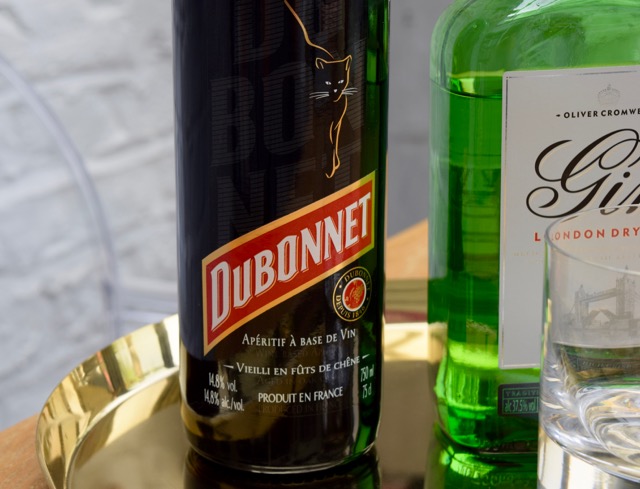 Here's the lovely Dubonnet, first produced in 1876 but made popular in the 70's and loved by the royal family. I think it's time it had a resurgence though, as it's quite delicious. I chose my award winning Aldi gin to accompany it and a slice of orange, although lemon is also an option.
Make a start with some ice in a glamorous tumbler.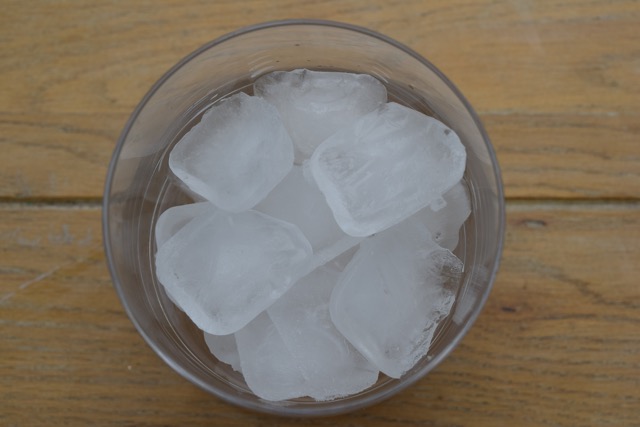 Pour a generous shot of gin over the ice.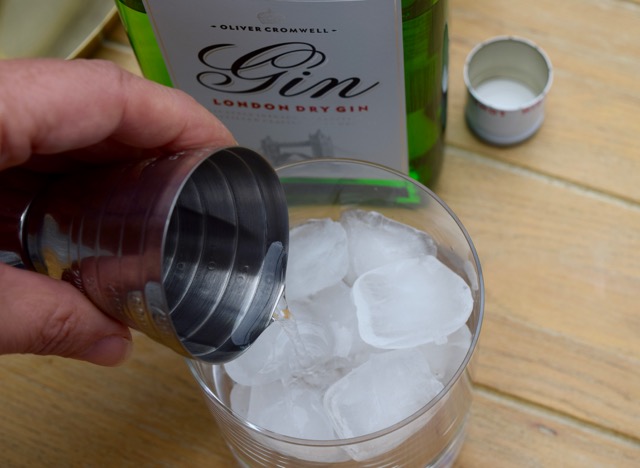 Now it's time for the Dubonnet to shine. Pour a double shot over the gin and give the drink a lovely stir.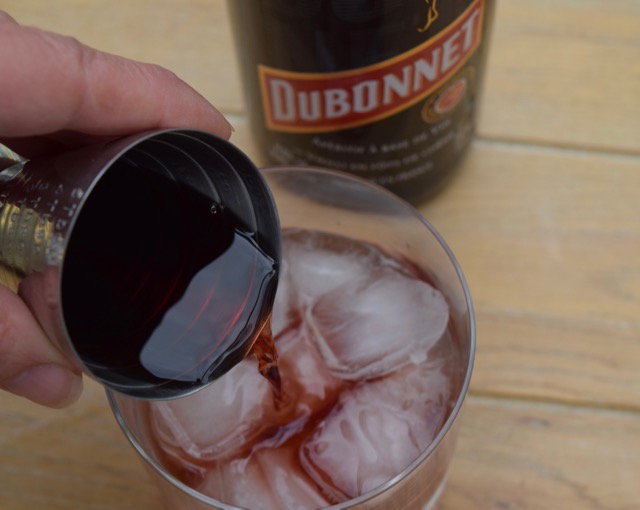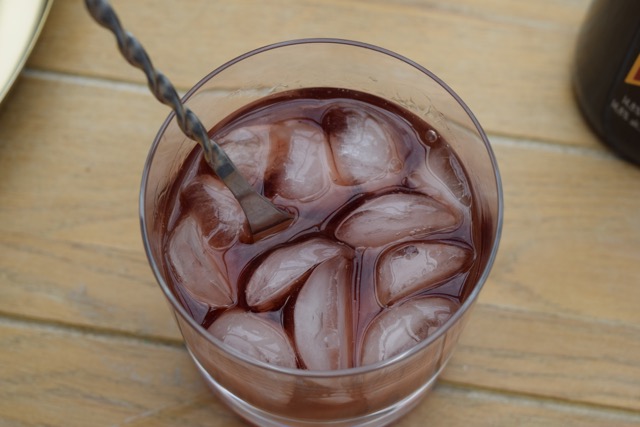 Garnish with either a slice of orange or lemon then sip and feel like a Queen.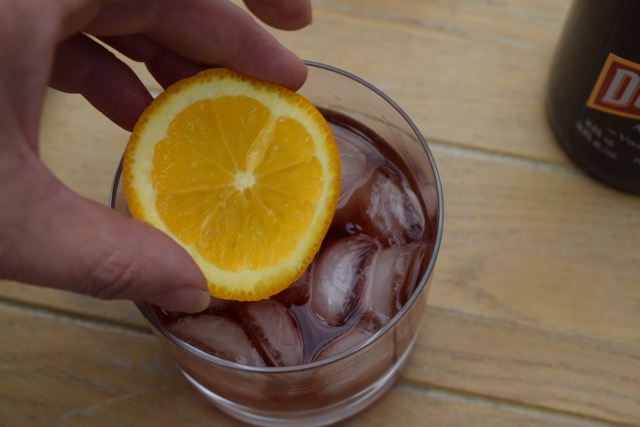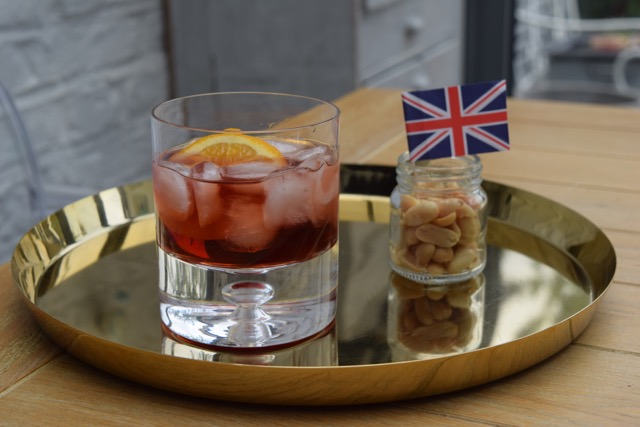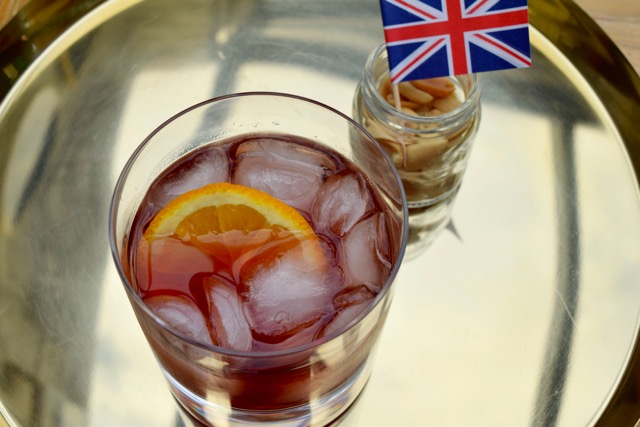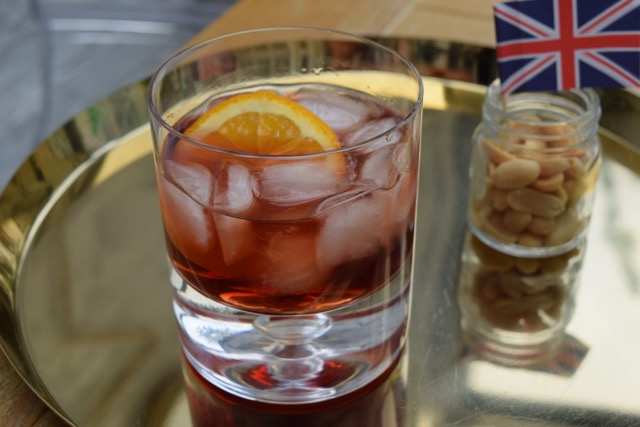 We will be drinking these at our royal wedding brunch this weekend. I, for one, will be wearing my tiara whilst enjoying this, but that is only an optional extra.
Congratulations to the happy couple, and I hope you have a lovely weekend, be it wedding related or not.
Lucy x
Gin and Dubonnet Recipe
Makes 1
You will only need a tumbler and a spoon
Ice
40ml Gin
80ml Dubonnet
A lemon or orange slice to garnish 
Take an elegant tumbler and add a good handful of ice. Pour in the gin then the Dubonnet and stir. Garnish with a slice of lemon or orange. Sip in a regal sort of way.
SaveSave
SaveSave
SaveSave
SaveSave