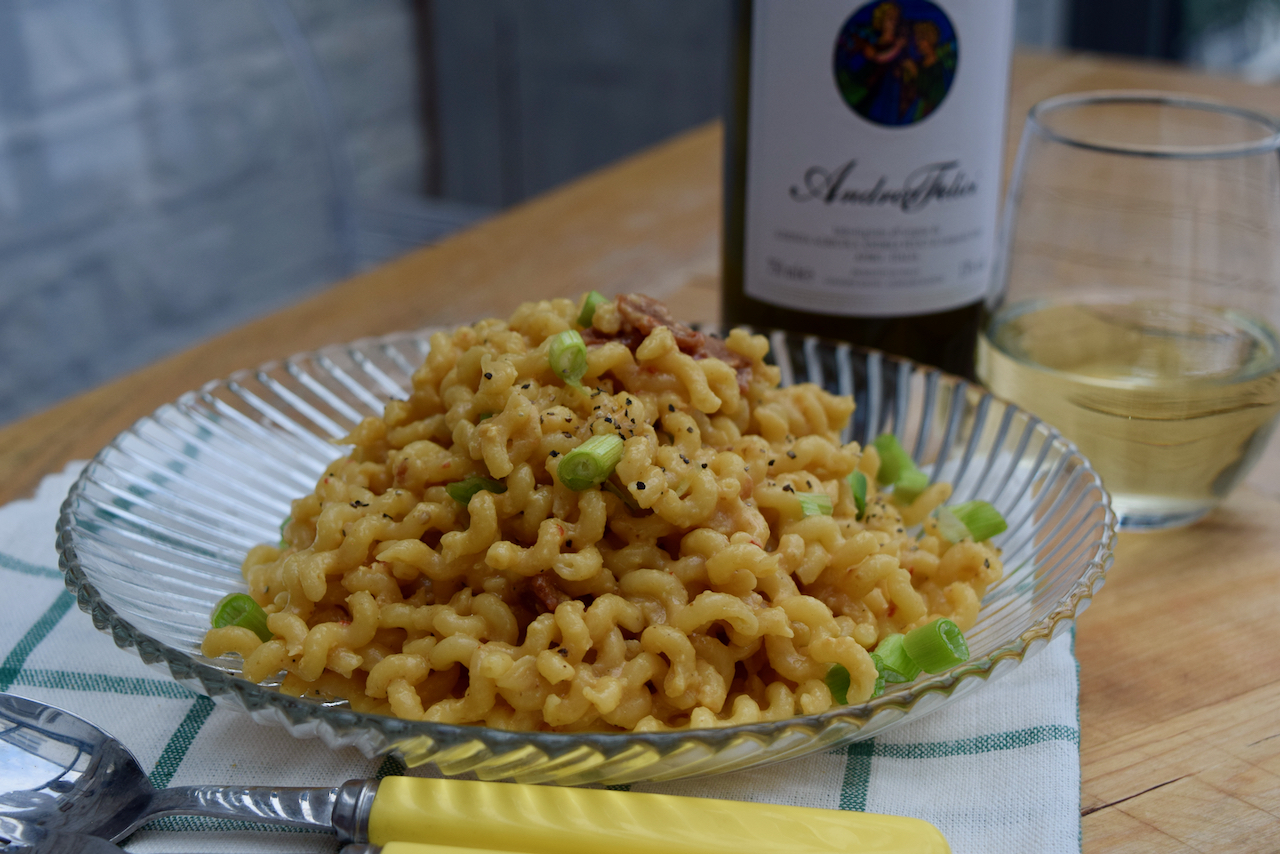 Spicy Miso Pasta recipe
I can't tell you how much pasta we're eating at the moment. Well I can actually – a lot. The boys tend to make pasta for their lunch and at least twice a week we have it for supper; often leading to a double pasta situation. Looking for new and exciting ways to serve it, I remembered during Lockdown Part 1 everyone was making the brilliant Chrissy Teigen's Spicy Miso Pasta. In a vain attempt to be more Chrissy, I've given it a go myself.
Given the fact I'm feeding four adults, at least 3 times a day, or in Ben's case 5, 7 days a week, pasta has been a literal financial and appetite based life saver. That said, there's only so much carbonara, bolognese and mac and cheese one can bear; but hooray for Chrissy and her mildy fusion Spicy Miso Pasta recipe. This is basically a less creamy, more spicy Carbonara, which has been professed by Ben to be the most delicious pasta I've ever made. High praise indeed from the king of carbs. It's a quick recipe, thank God, because if anything takes me away from Spiral for too long, I get twitchy. The sauce is savoury, salty and ever so slightly spicy, I don't usually love spring onions, but they do make a lovely addition at the end of the dish.
I was lucky enough to be given a bottle of Wine at Heart's Verdicchio to drink with this Spicy Miso Pasta. To say they are both my two new favourite things is an understatement.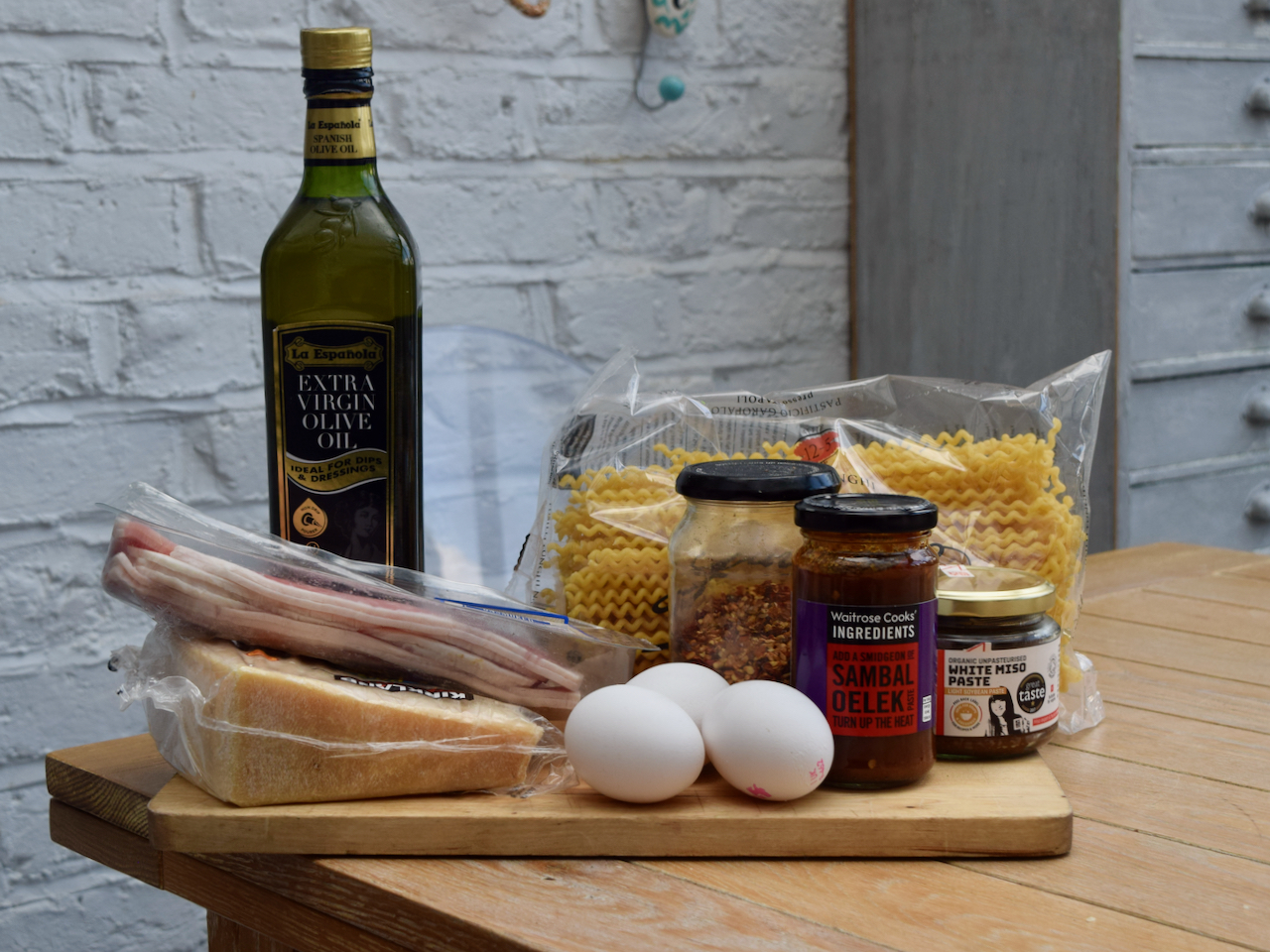 An interesting line up this week, with the white miso paste and the chilli and garlic based sambal oelek being the stars. The parmesan, bacon and eggs are traditional carbonara bedfellows for this super tasty new twist.
Make a start by bringing a big pan of water to the boil for cooking your pasta later. Next, add a tablespoon of oil to a large frying pan and heat over a high flame. Add your chopped bacon and cook until crisp and golden; around 6 to 8 minutes.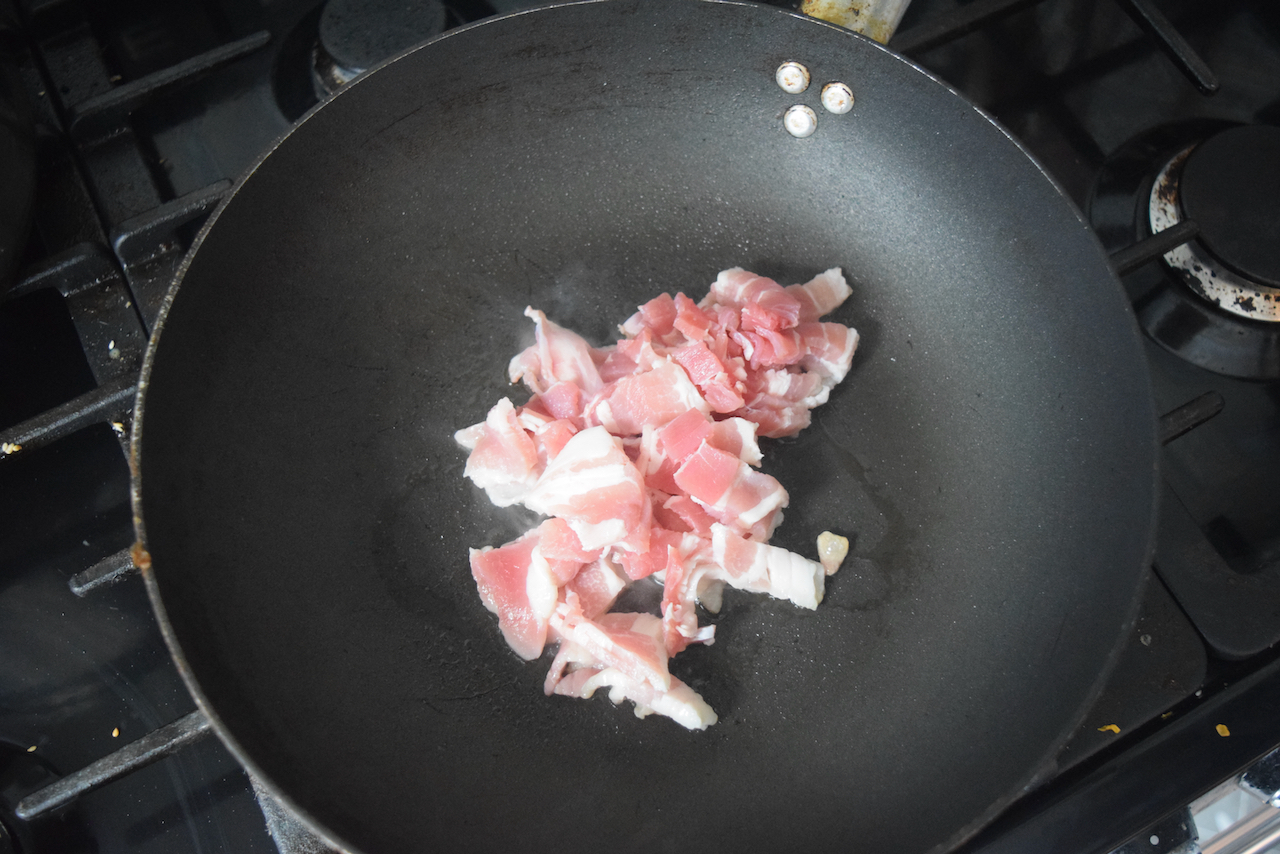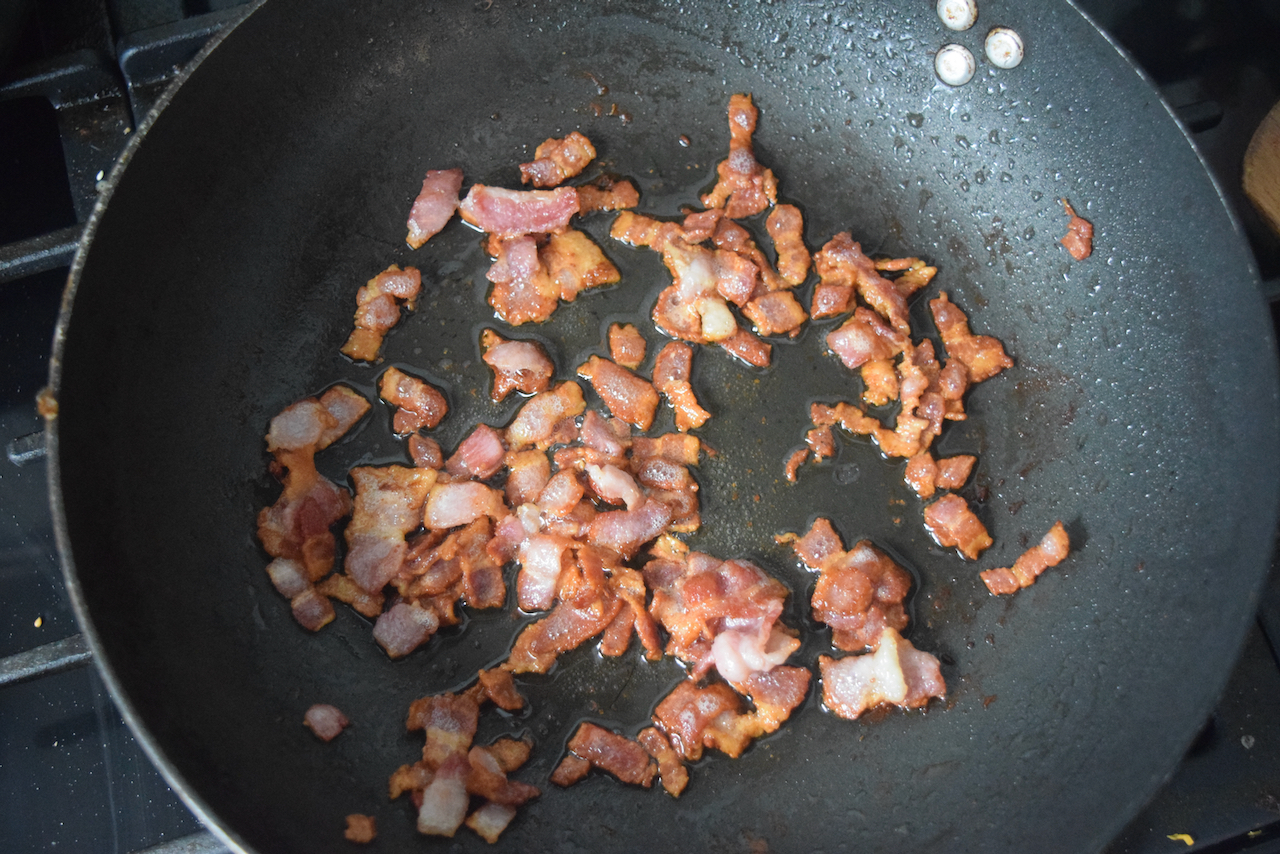 Once it's golden, turn off the heat and leave for a moment.
While the bacon's sizzling, take a small jug and measure in the sambal oelek, chilli flakes and white miso paste.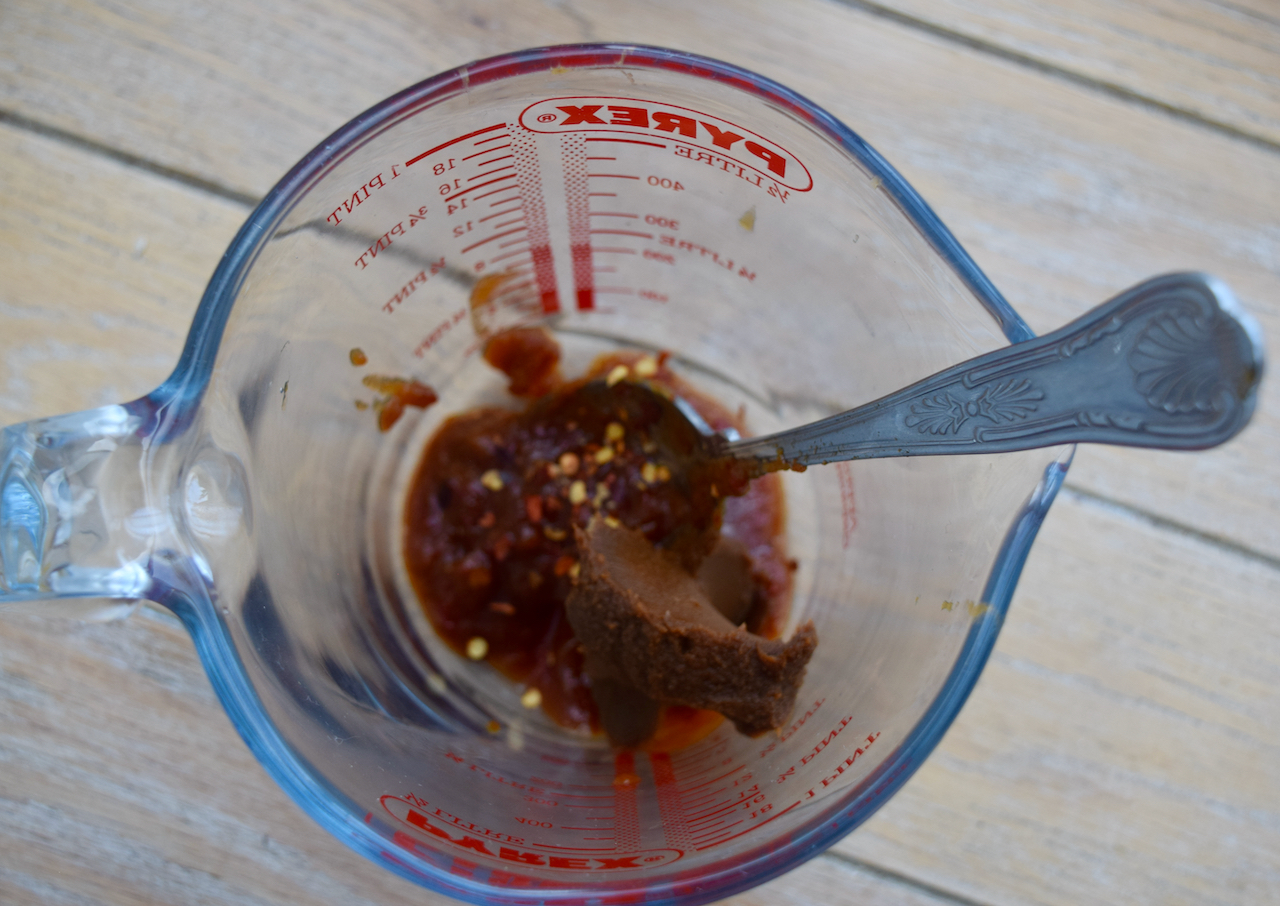 Now, take two tablespoons of the simmering water from your pasta pan and whisk it into the jug until you have a smooth mixture.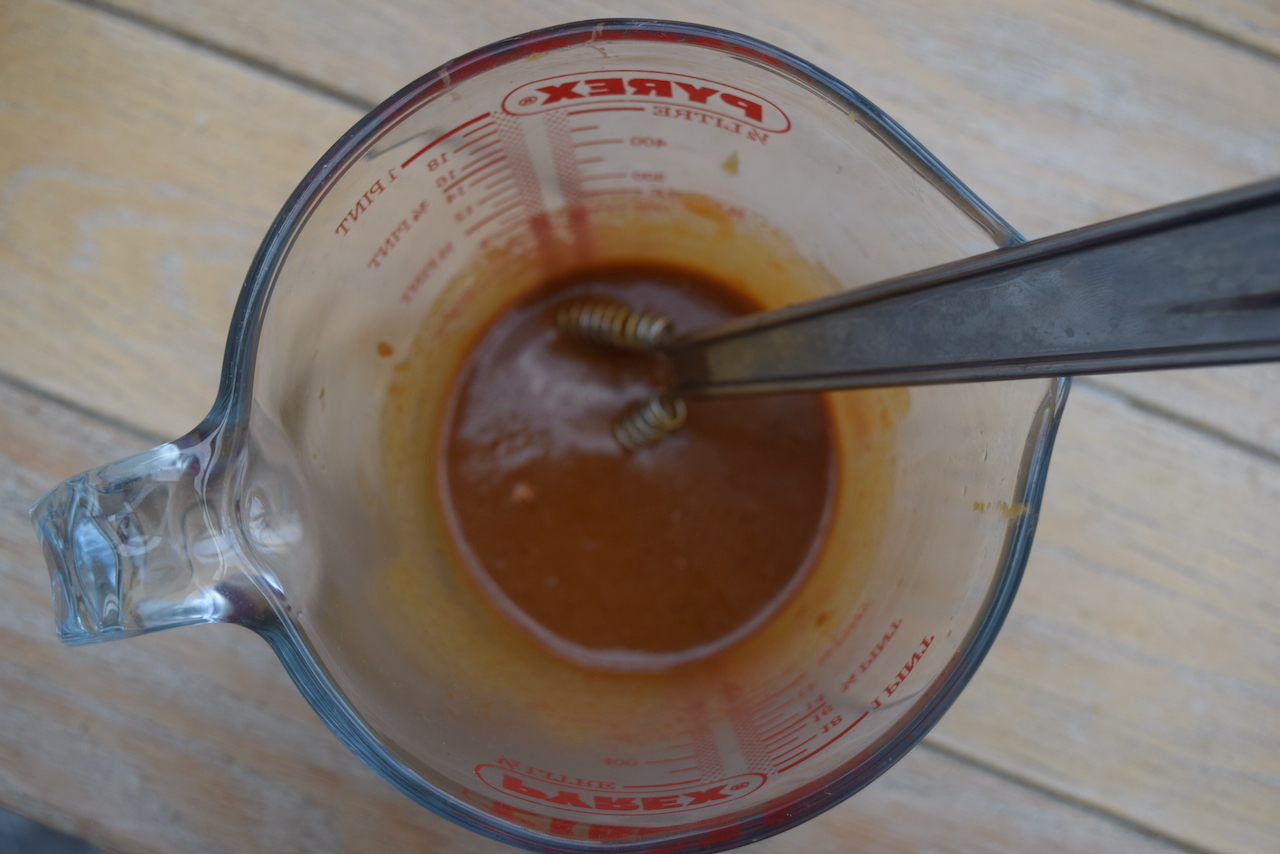 Now whisk in the 3 eggs, again until smooth.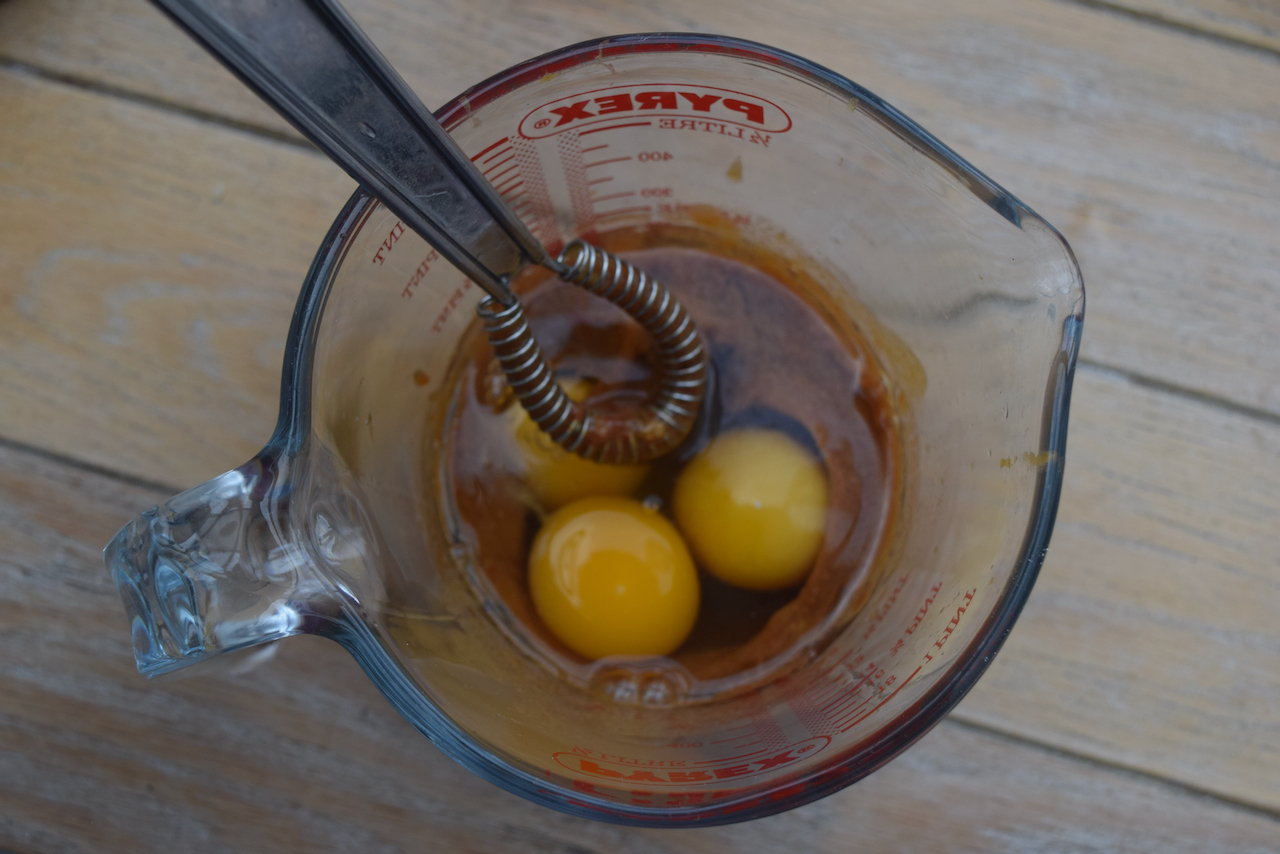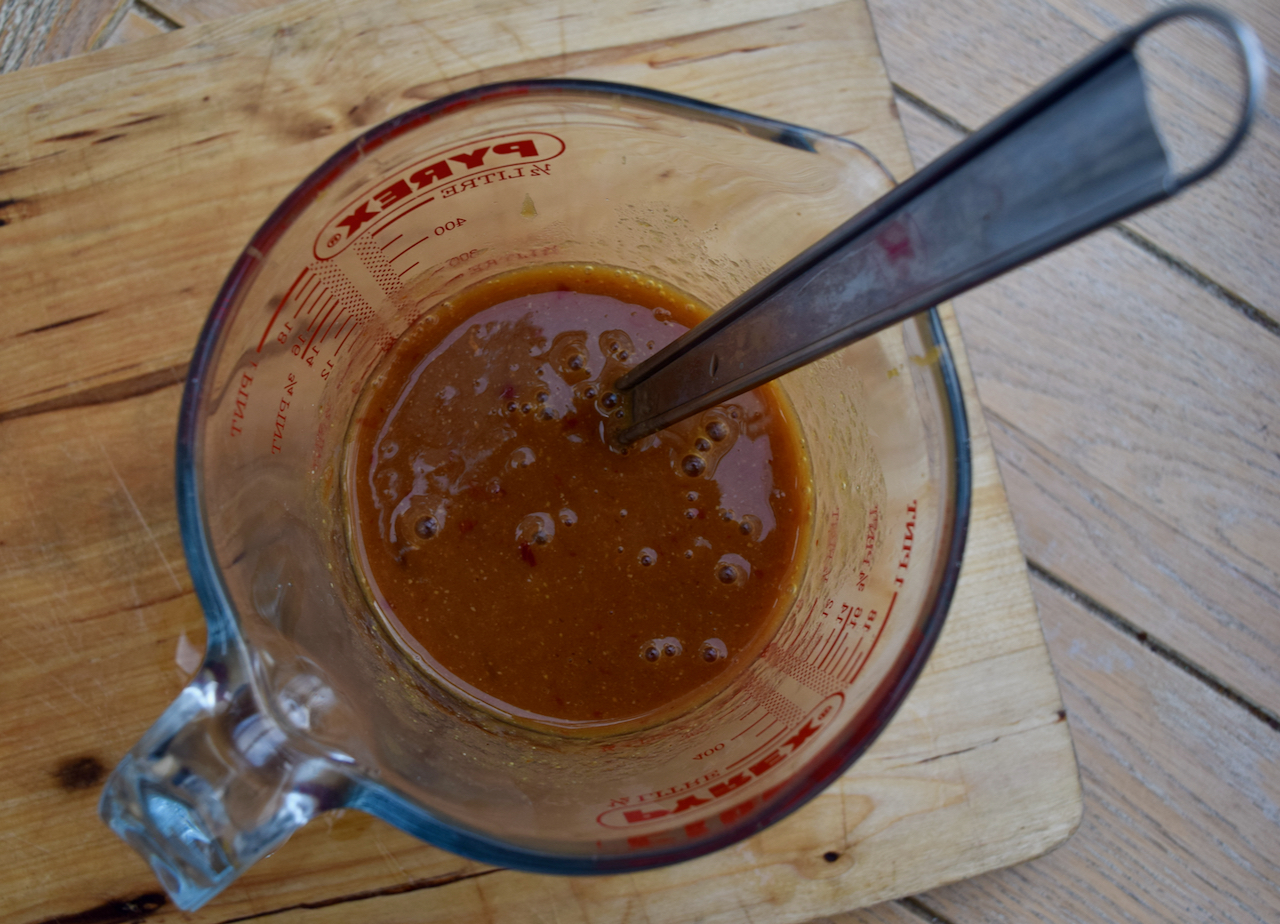 Now it's time to cook your pasta. Something long and spaghetti-like is lovely here.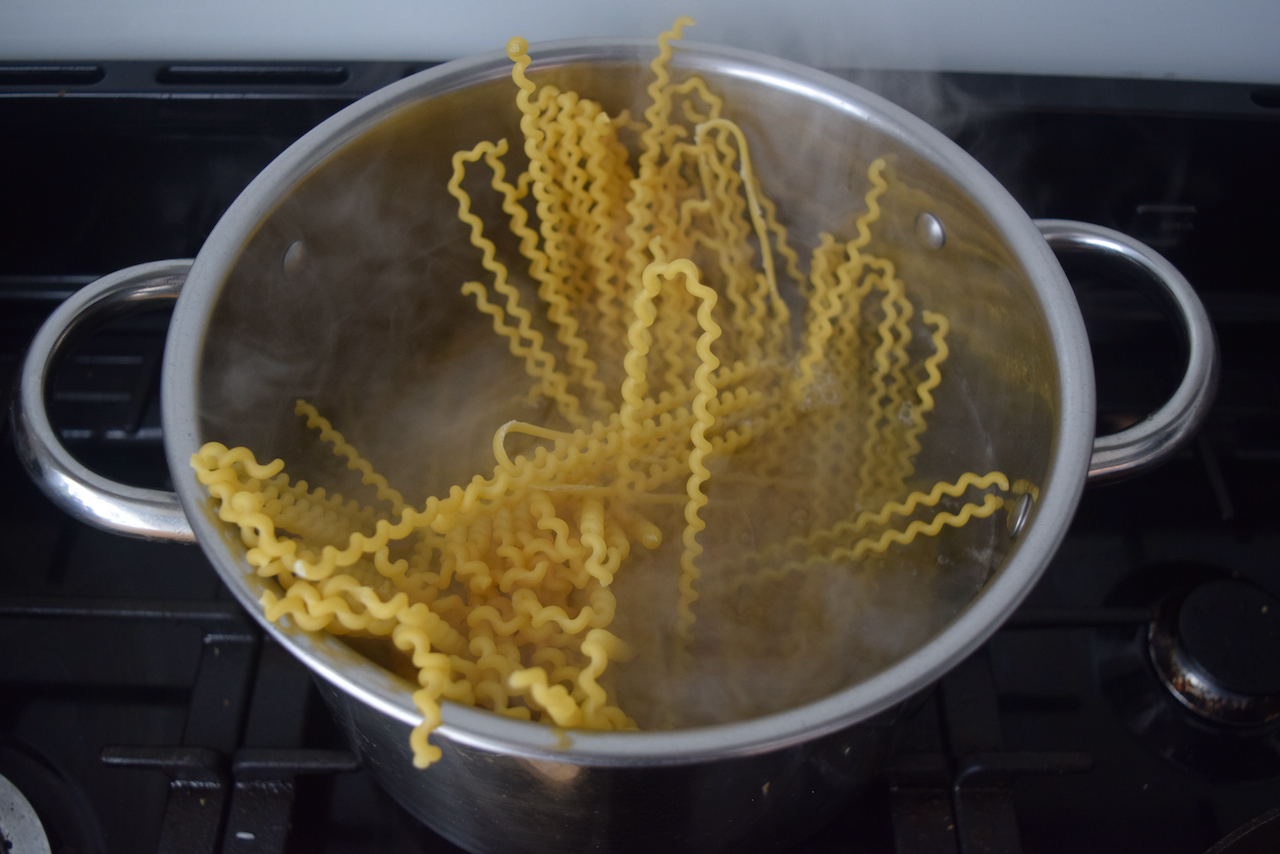 Once al dente, remove about 150ml of the cooking water then drain your pasta well. Turn the heat back on under your bacon pan and add the drained pasta and stir well to ensure the pasta is coated in all the bacon flavours.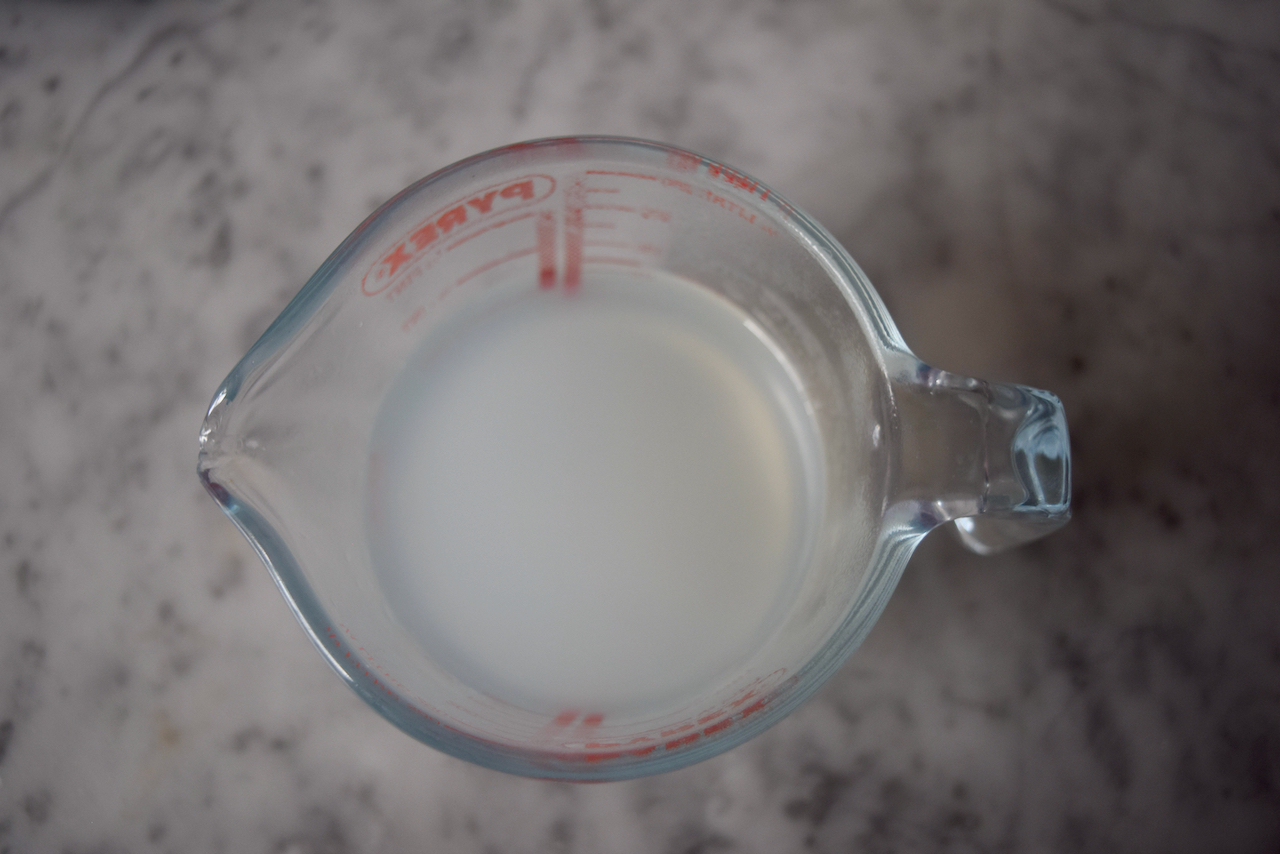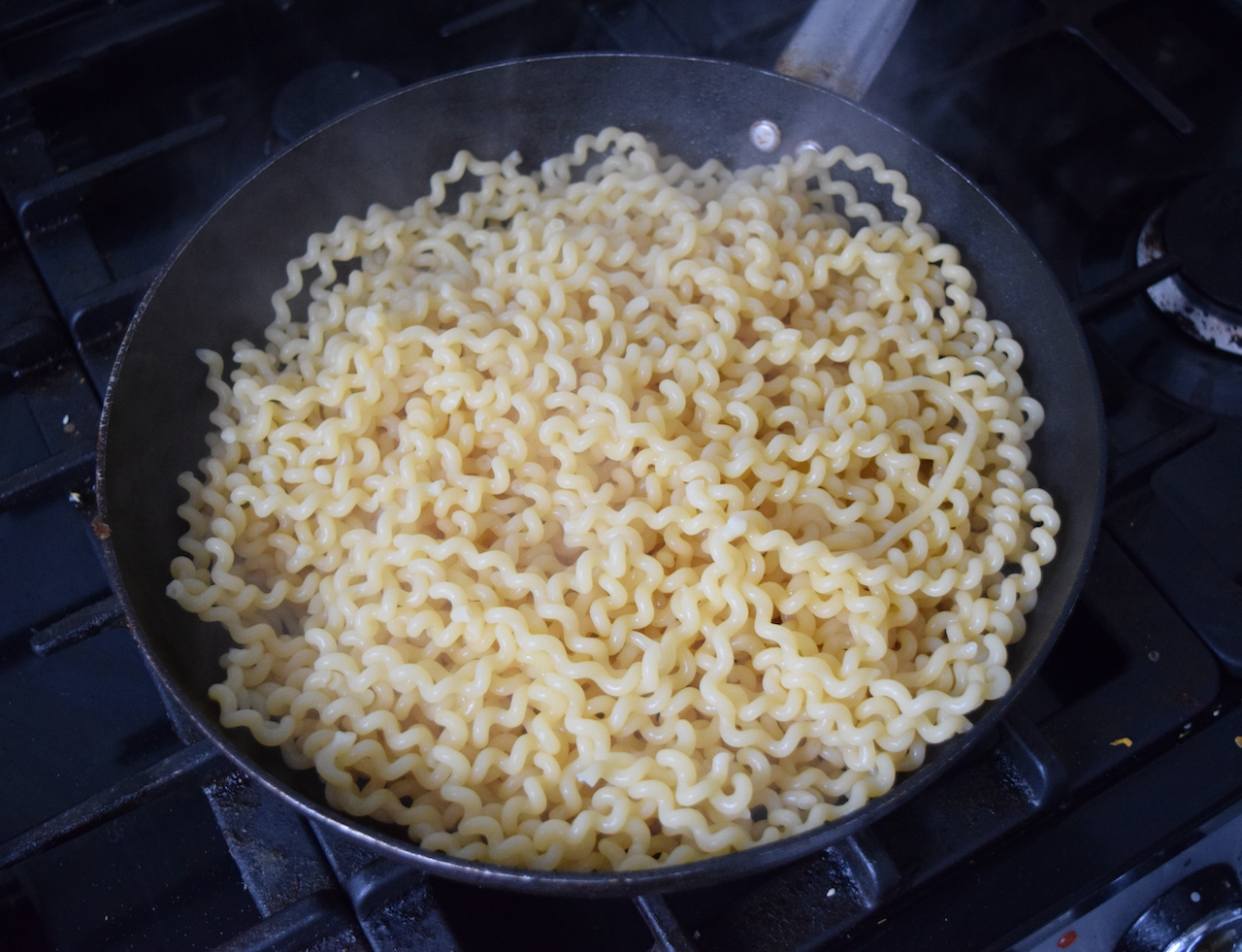 Now turning the heat right down, pour in the spicy egg mixture and stir again to ensure everything's nice and saucy. You don't want the egg in the mixture to scramble so keep the heat to a minimum.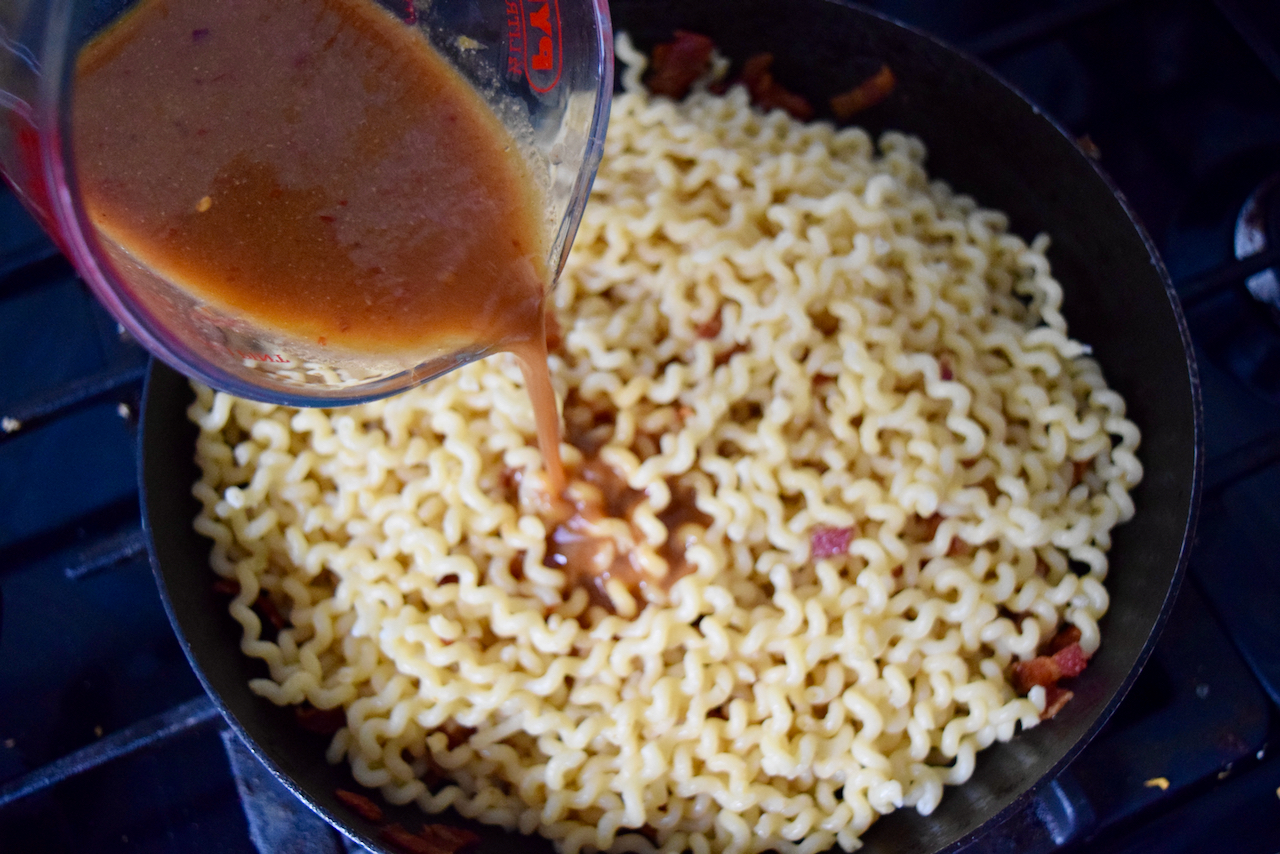 Stir in the grated parmesan, black pepper and enough of your reserved pasta water to loosen the whole business and to create a little more sauce.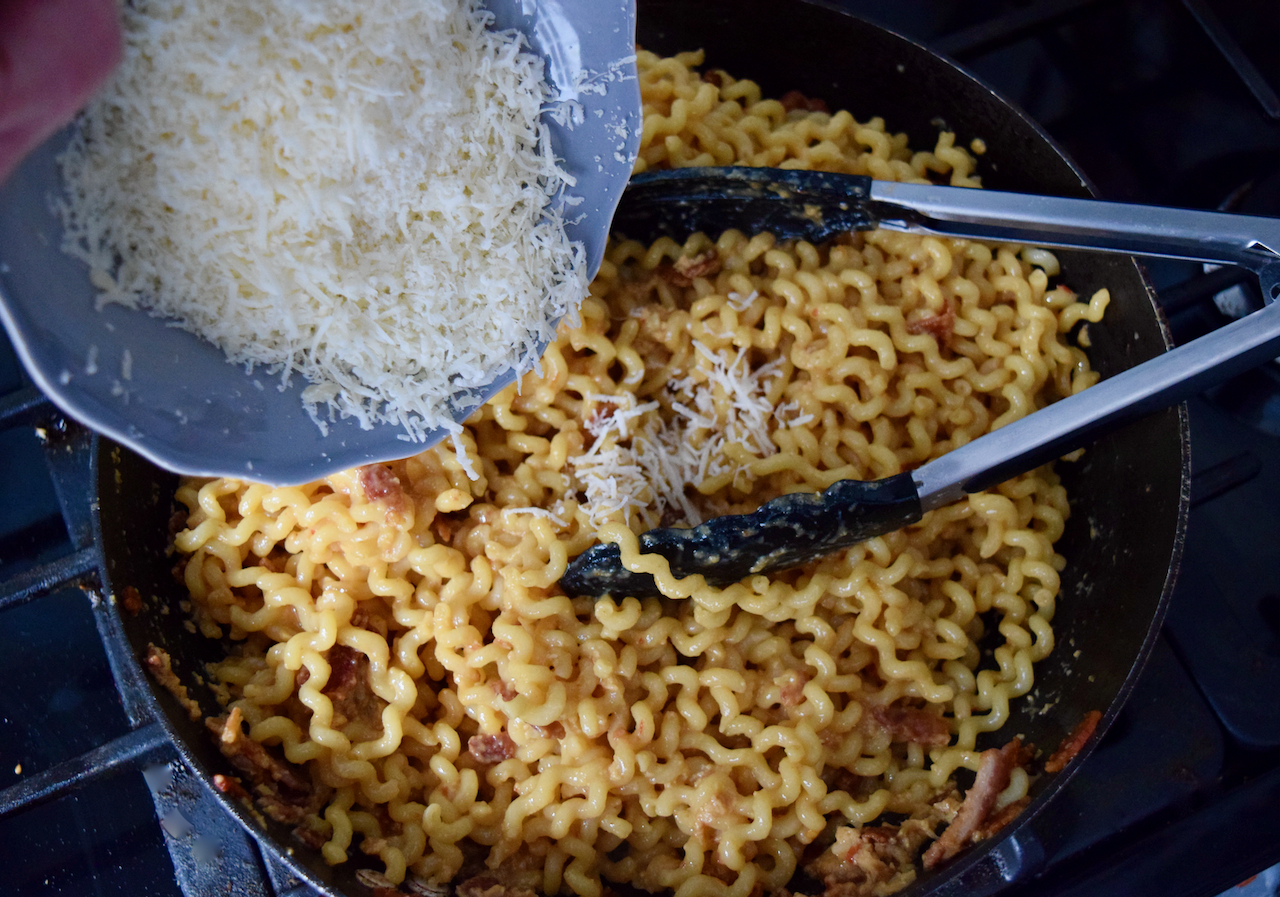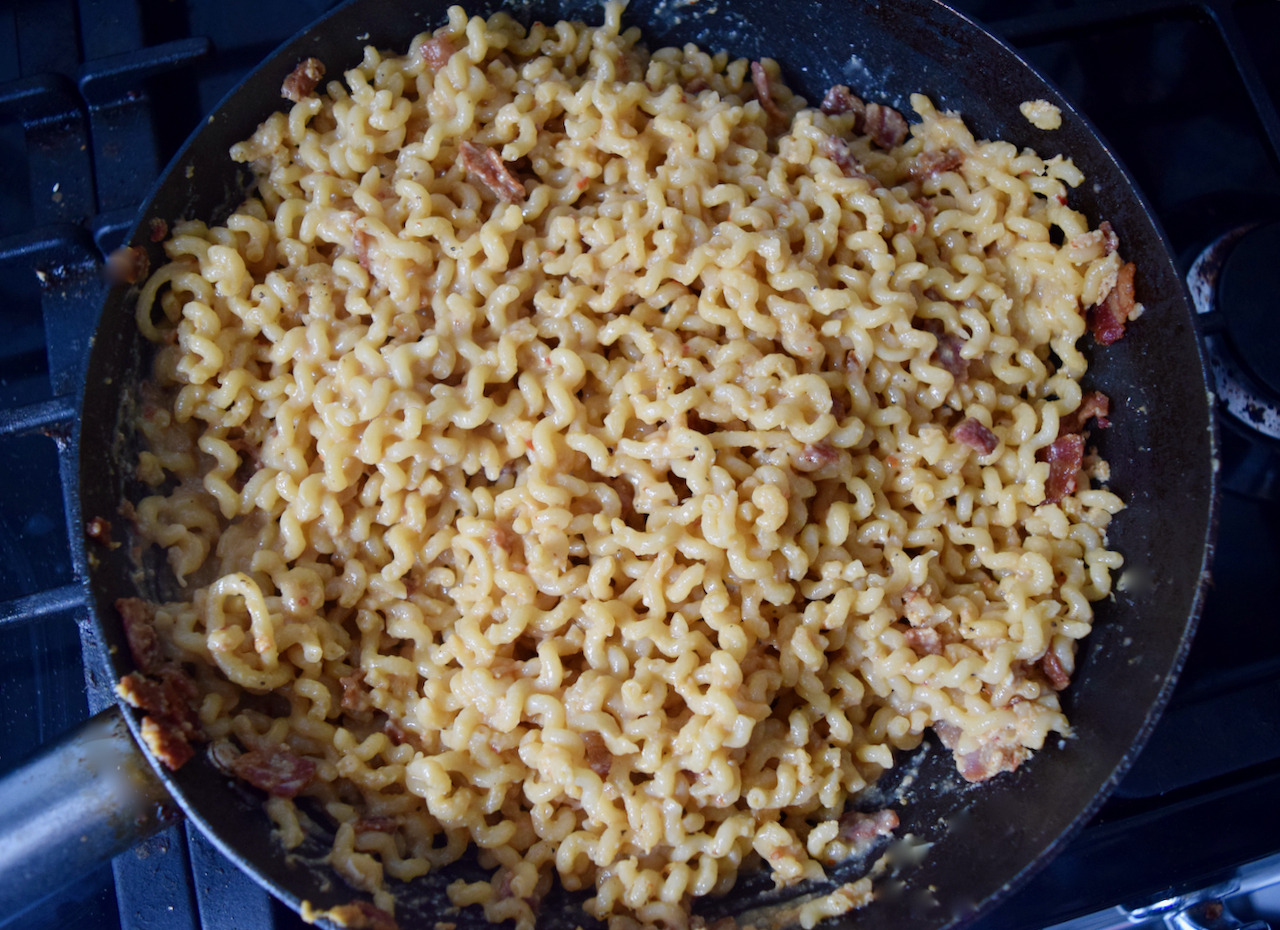 Now all that's needed is a sprinkling of chopped spring onions, some extra parmesan and this flavourful pasta is ready for a large glass of Wine at Heart's Verdicchio dei Castelli di Jesi Classico.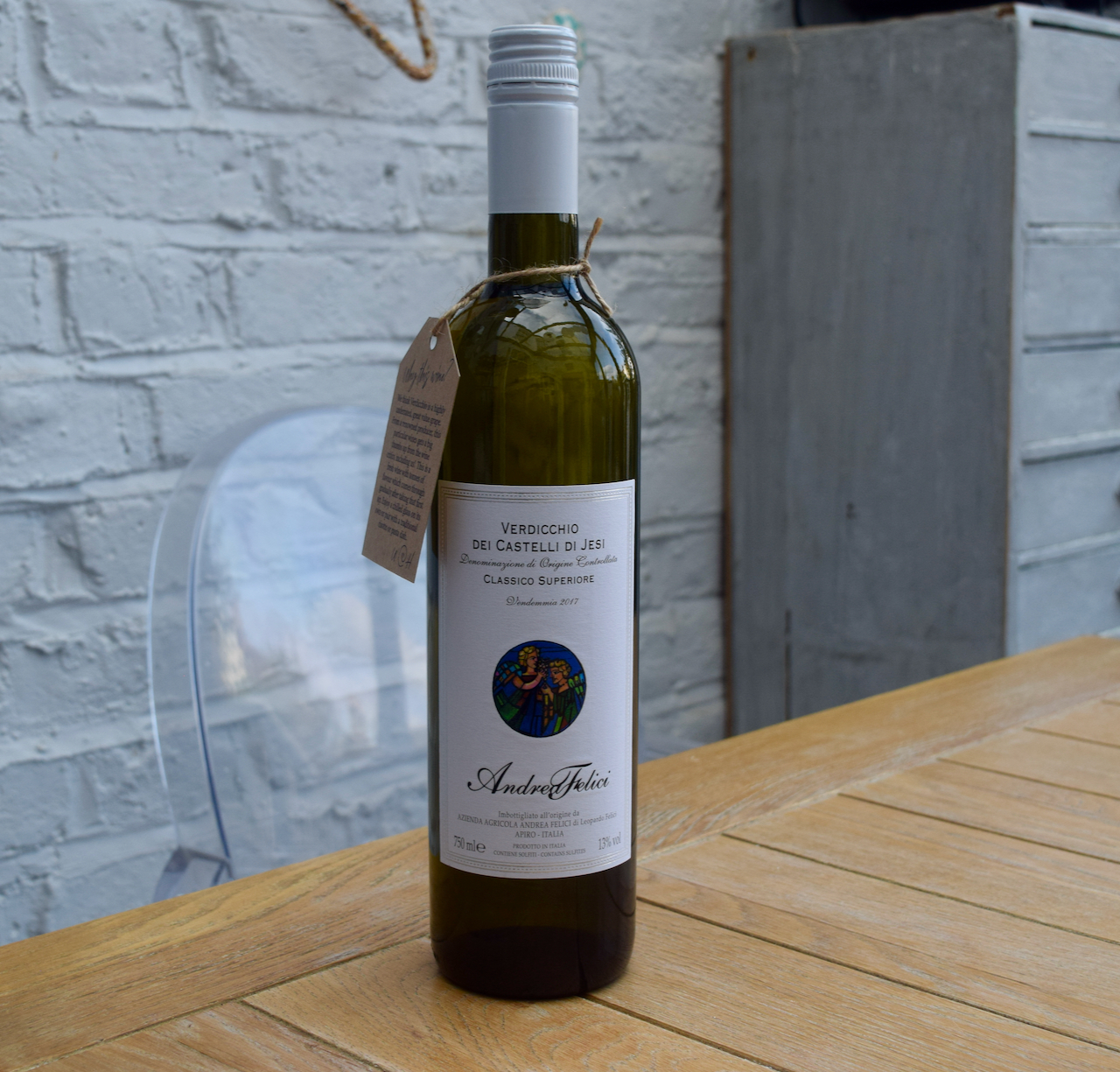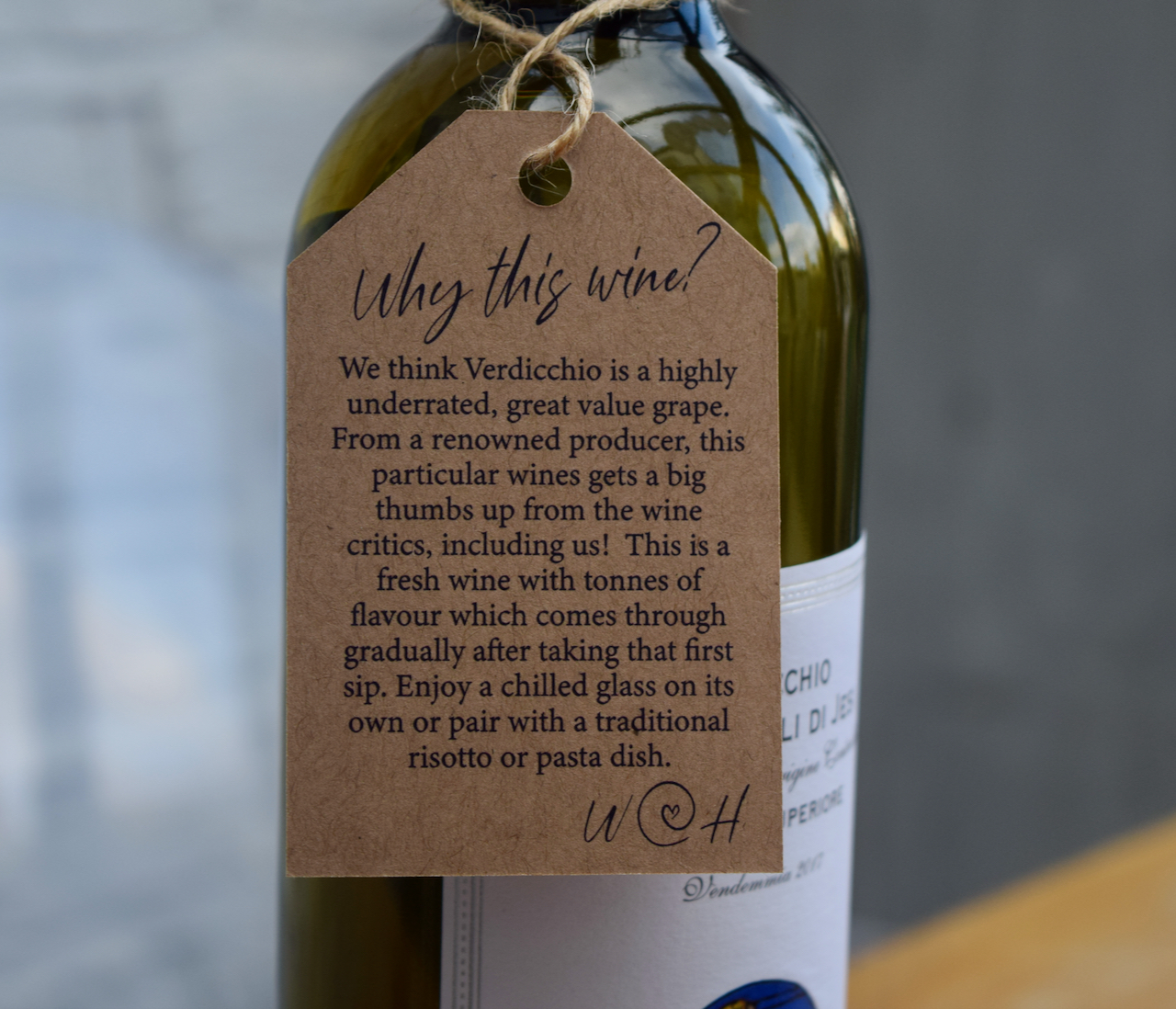 This classic white wine is full of body and flavour and can be bought alone or as part of this months Viva Italia Box. I am happy to vouch for how well it went with the Spicy Miso pasta; wine pairing is a lovely way to fill my extra lockdown hours, by the way.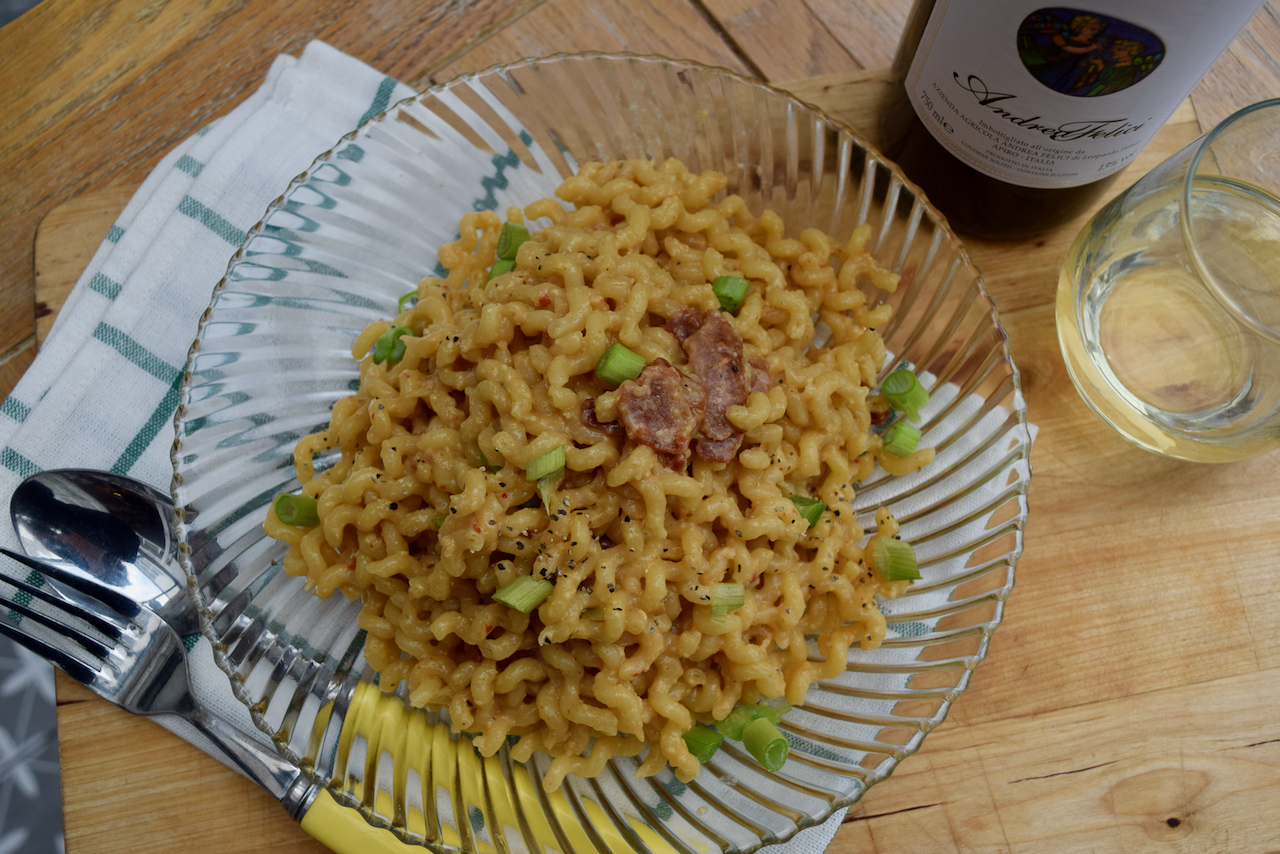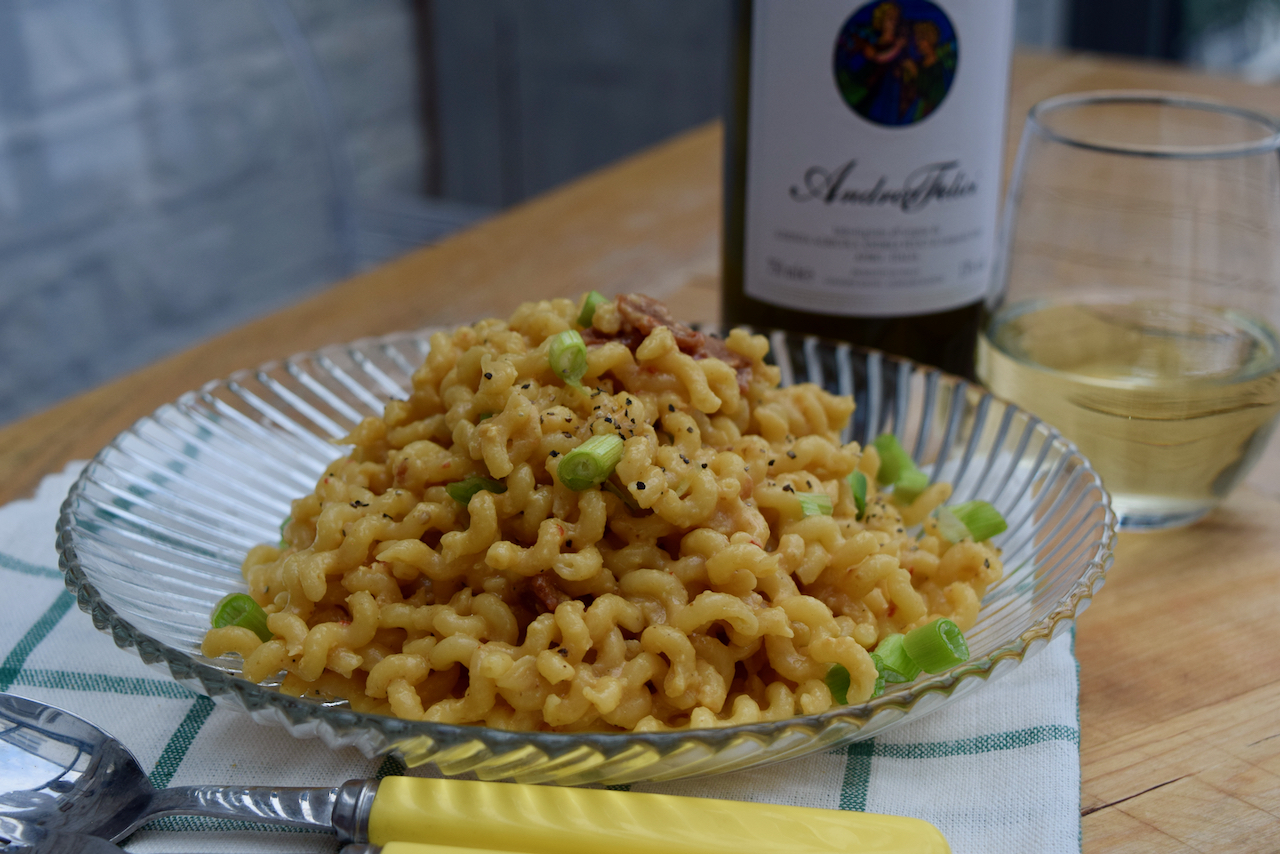 Pasta and wine, two things which have featured on heavy rotation during lockdown parts 1, 2 and 3. That and a lot of telly.
Lucy x
Wine at Heart were kind enough to give me their wines to try, however, all ramblings and opinions are, as always, my own.
Spicy Miso Pasta recipe
Serves 4, quite generously
You will just need pans for this
1 tablespoon oil, you choose
150g bacon, chopped, I used streaky
3 tablespoons sambal oelek
A pinch of dried chilli flakes, add more for more spice
2 tablespoons white or light miso paste
2 tablespoons pasta water, plus extra for later
3 eggs
500g pasta, I used fusilli lunghi because I had it, but spaghetti or linguine would be super
50g grated parmesan plus more for garnish
1 teaspoon ground black pepper
Spring onions, chopped, for garnish
Bring a large pan of boiling salted water to the boil ready for your pasta.
In a large frying pan, add a tablespoon of oil then fry your chopped bacon for around 6-8 minutes or until crisp and golden. Turn off the heat.
In a jug, mix the sambal oelek, chilli flakes, miso paste and two tablespoons of the boiling pan water until well combined. Whisk in the 3 eggs until smooth.
Cook your pasta in the boiling water until al dente. Reserve around 150ml of the cooking water then drain your pasta. Turn the heat back on under the bacon pan and add the drained pasta. Toss in the bacon fat until well coated and hot. Turn the heat down to low then stir in the chilli and egg mixture and stir really well, making sure the pasta is coated but the egg doesn't scramble.
Mix in the grated parmesan, black pepper and some of the pasta water to thin the sauce.
Serve, piping hot, with some chopped spring onions and extra parmesan.