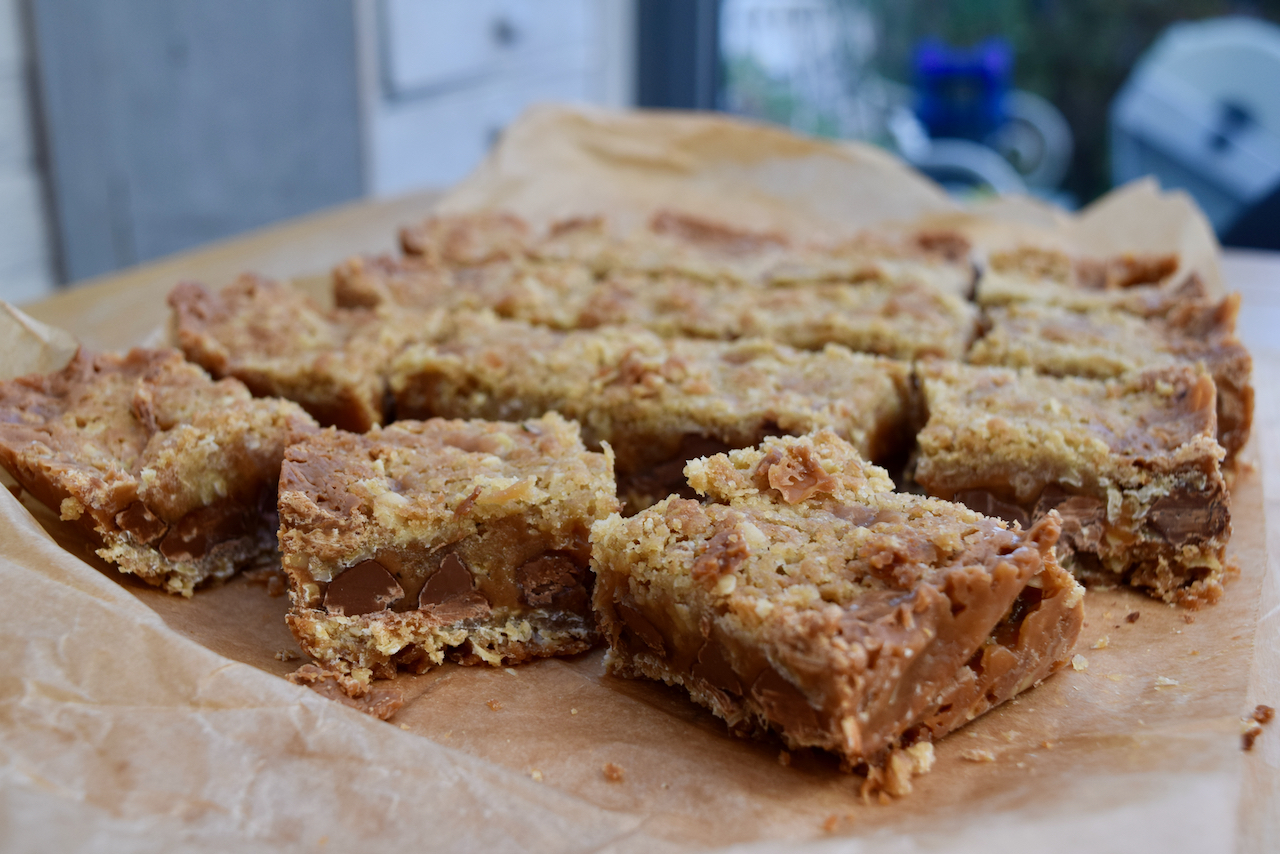 Carmelitas Recipe
When I am at work 4 days a week I have my daily routines and habits. Porridge for breakfast, 3 coffees before lunch with none after, not too many sweet things and a healthy dinner. Now I'm quarantined at home with my family it's all gone to shit. No breakfast, a whole pot of coffee drunk whenever I bloody well like, and a whole lot of homemade bread and cake. With so much more time on my hands and total lack of routine I am trawling through the recipes I have been meaning to make for years and fairly near the top of that list are Carmelitas.
Disregard the slightly odd name, these Carmelitas are divine. They are an oaty buttery base with a chocolate and caramel layer topped with some more of the oaty business. Once baked to golden perfection the Carmelitas are chilled before being sliced into firm squares. The chilling hardens the chocolate and caramel into a chewy chunky layer making these my current downfall. I have many downfalls now all routine has gone out of the window. But as always, some things are worth the calories and Carmelitas are so worth it. The inspiration for these came from the lovely Six Sisters Stuff, with thanks.
On the plus side, there's barely enough hours in the week for all the Zoom exercise classes I'm doing so for every slice of Carmelita I eat, there's a HIIT class to burn it off.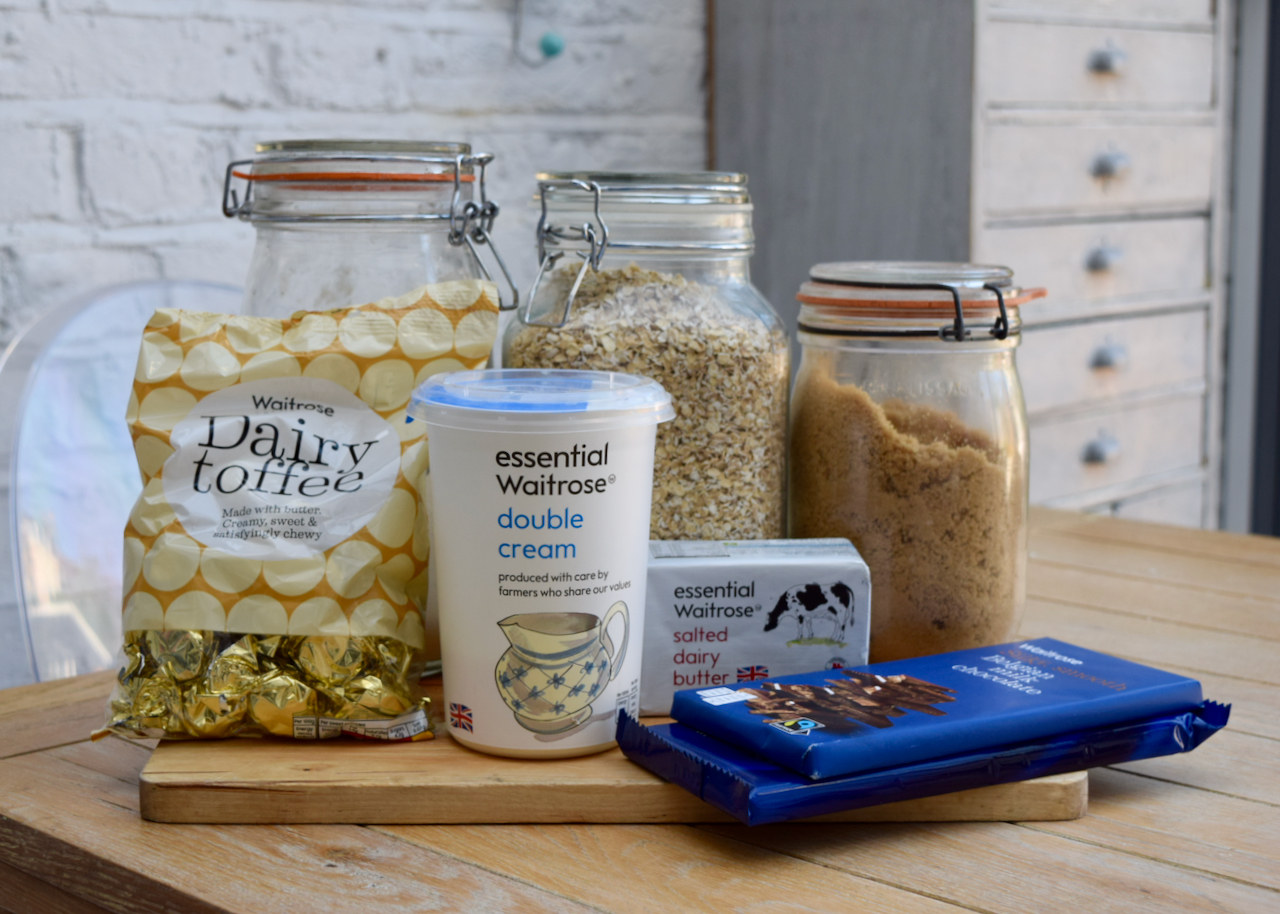 This really is a super delicious looking line up featuring some wholesome and some not so wholesome ingredients. All of them bloody tasty, nonetheless.
Make a start by pre heating your oven to 160 degrees fan assisted and lining or buttering a 20cm square tin. Next, take a bowl and add the toffees. I have to say, unwrapping these is the most time consuming part of this recipe. Then pour on the double cream.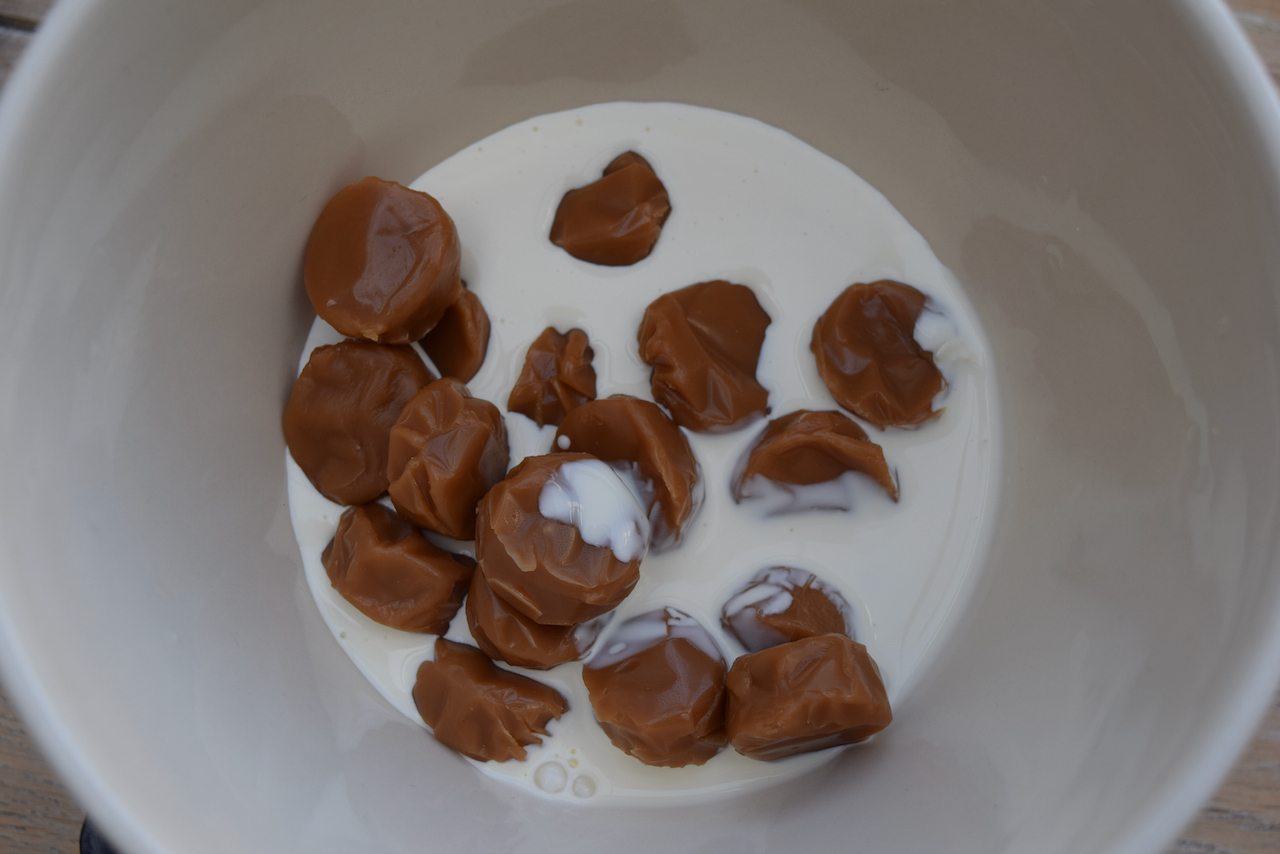 Either melt these in the microwave for a couple of minutes or over a low heat on the stove. Stir the melted toffees and cream until they meld into a smooth caramel slick.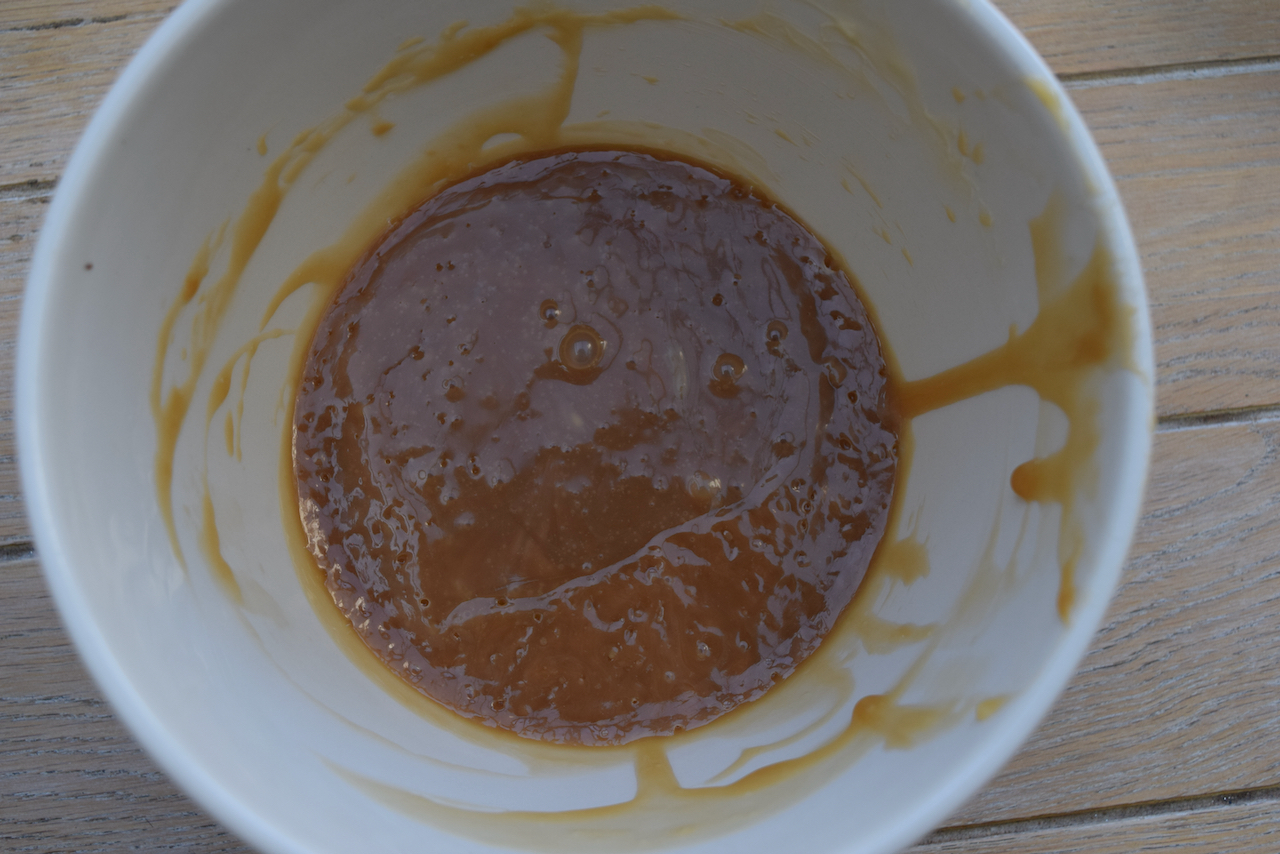 Pop this to one side while you make the base. Measure out your butter then melt in the microwave or on the hob in a pan. Mix the flour, oats and brown sugar in a large bowl.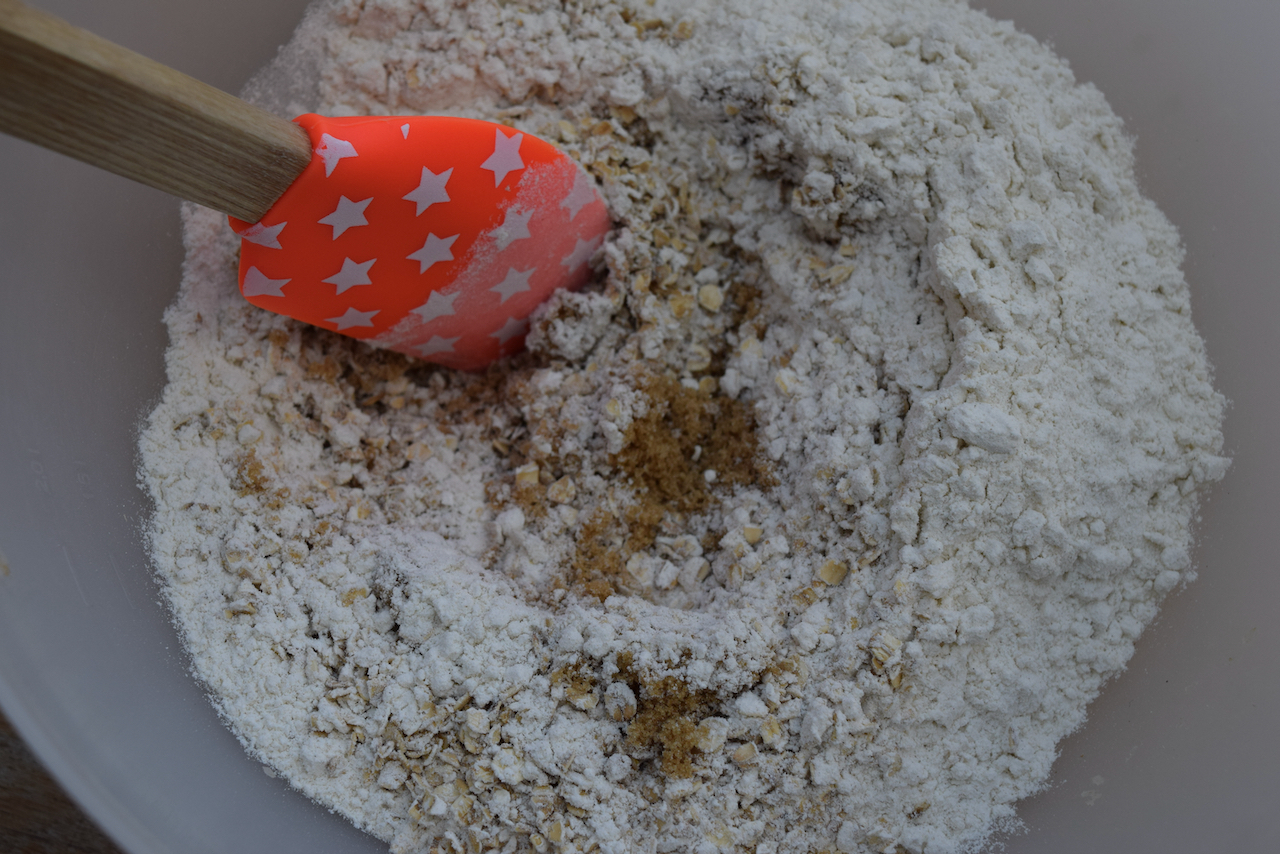 Pour on the melted butter and stir until you have a *eek* moist mixture.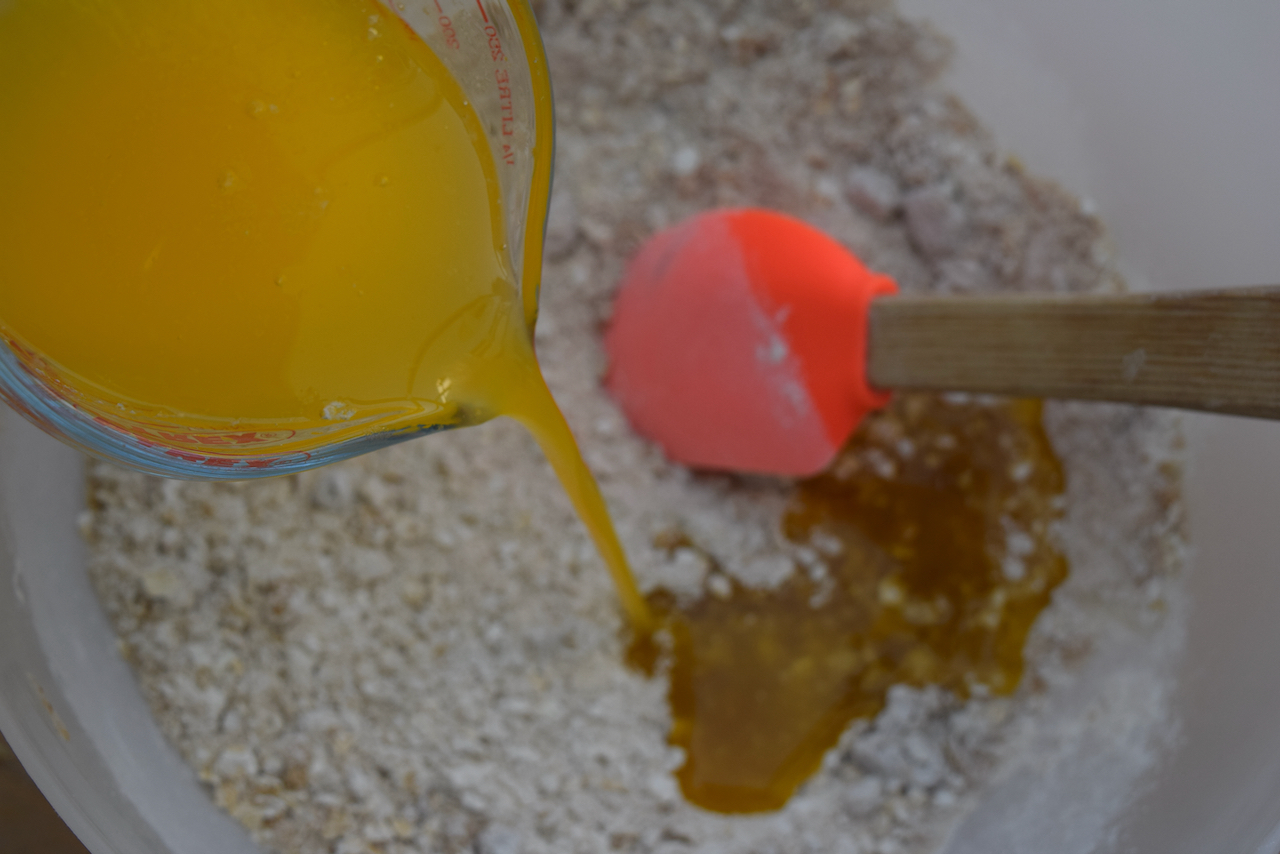 Press half the mixture into your lined tin and pop into the pre heated oven for 10 minutes.
While this is cooking chop your chocolate, or don't if you have chocolate chips.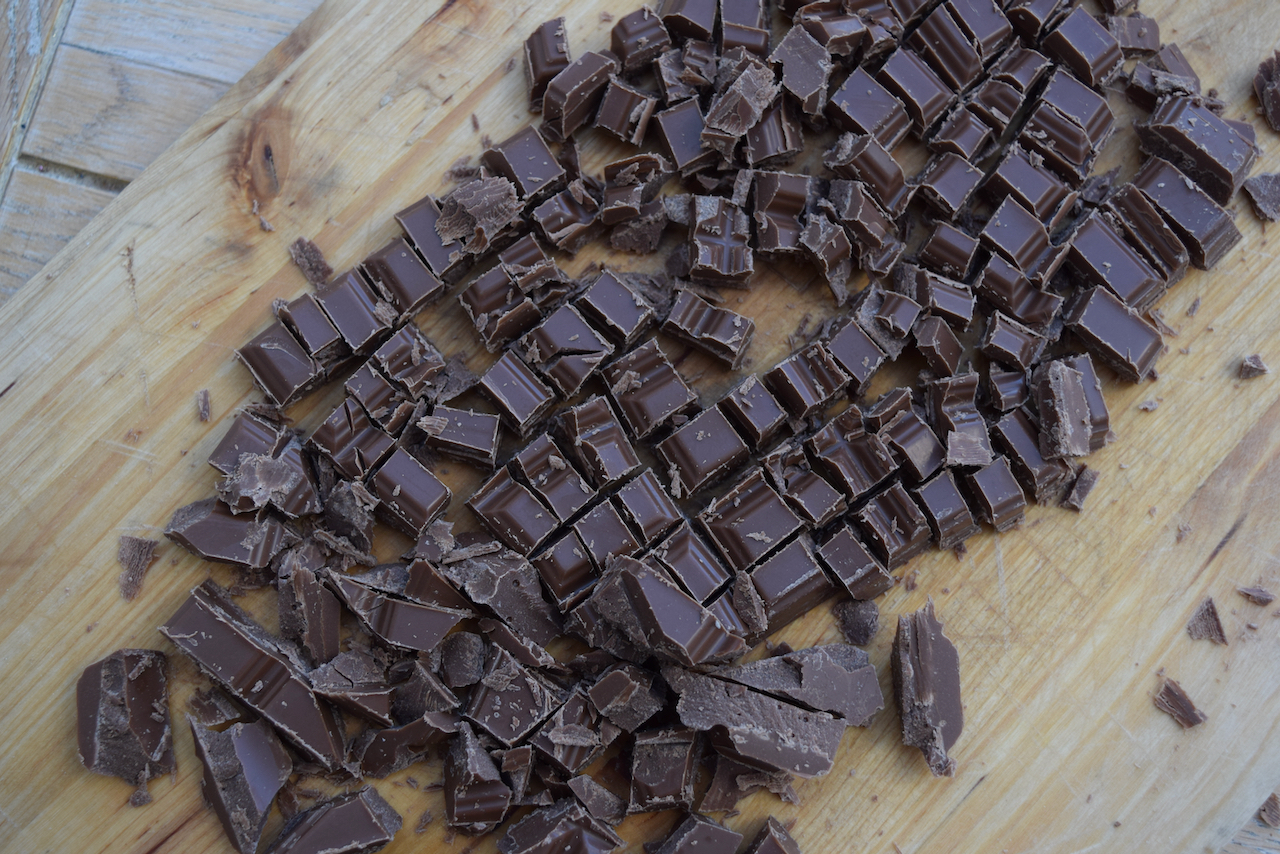 Once the 10 minutes is up, remove the base from the oven and sprinkle on the chopped chocolate or chocolate chips.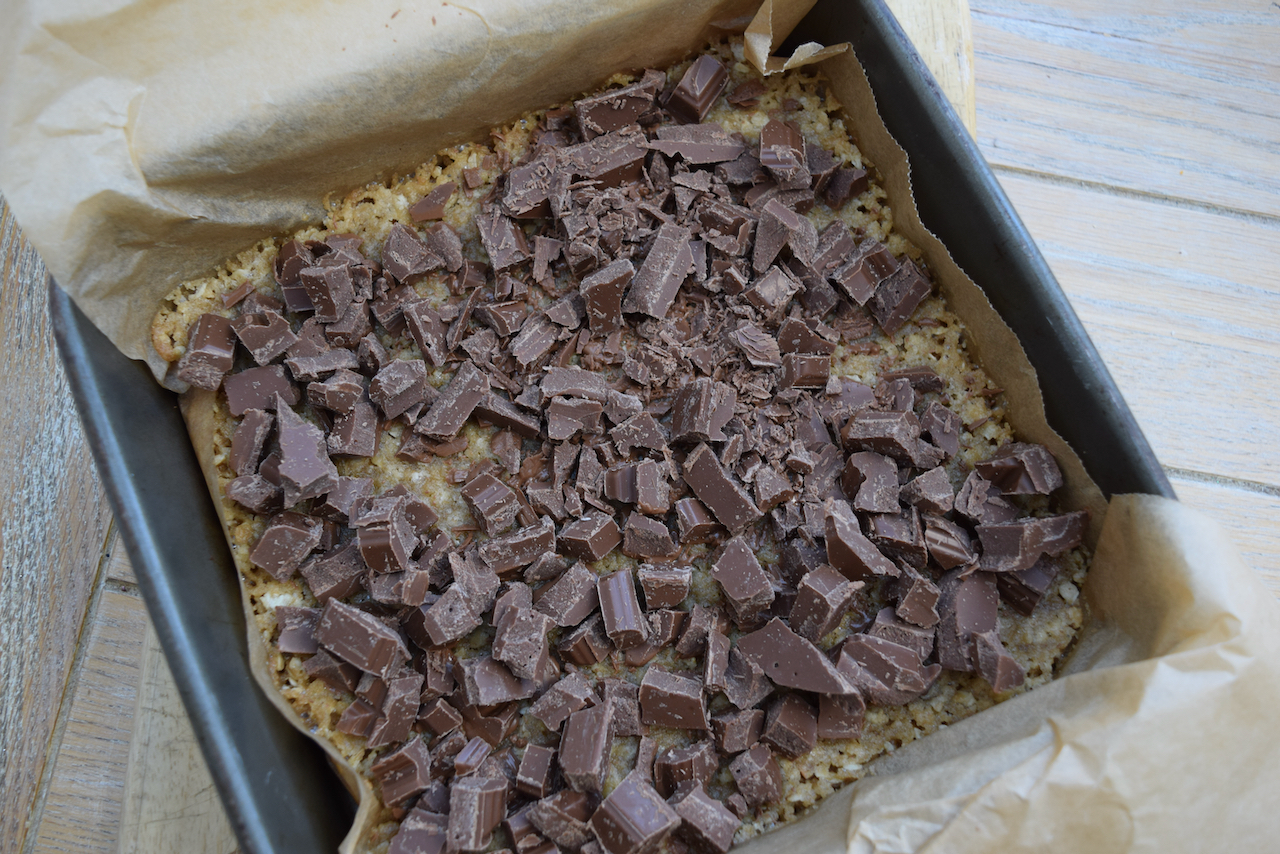 Now, pour the melted toffee and cream mixture over the chocolate in an even-ish layer.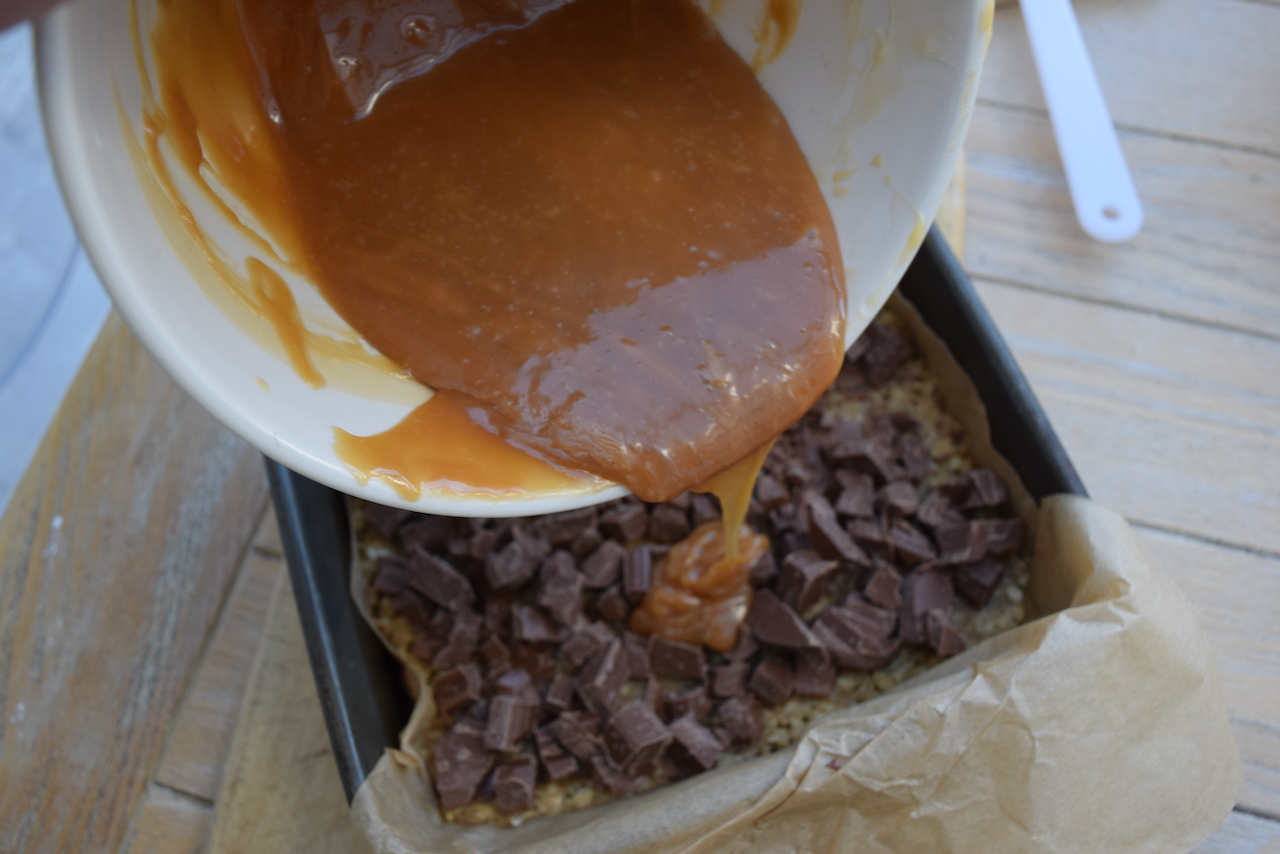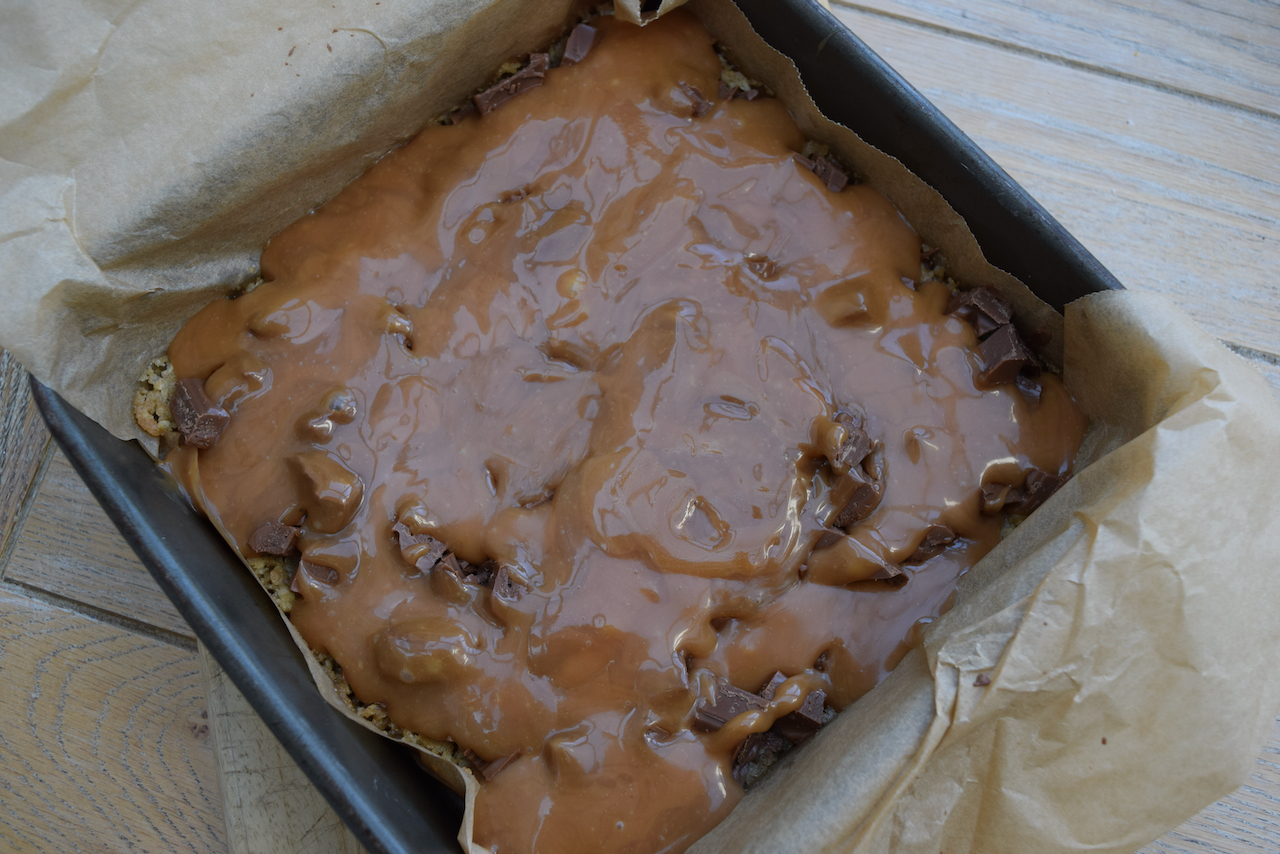 Finally, sprinkle on the last of the oat mixture as a final layer.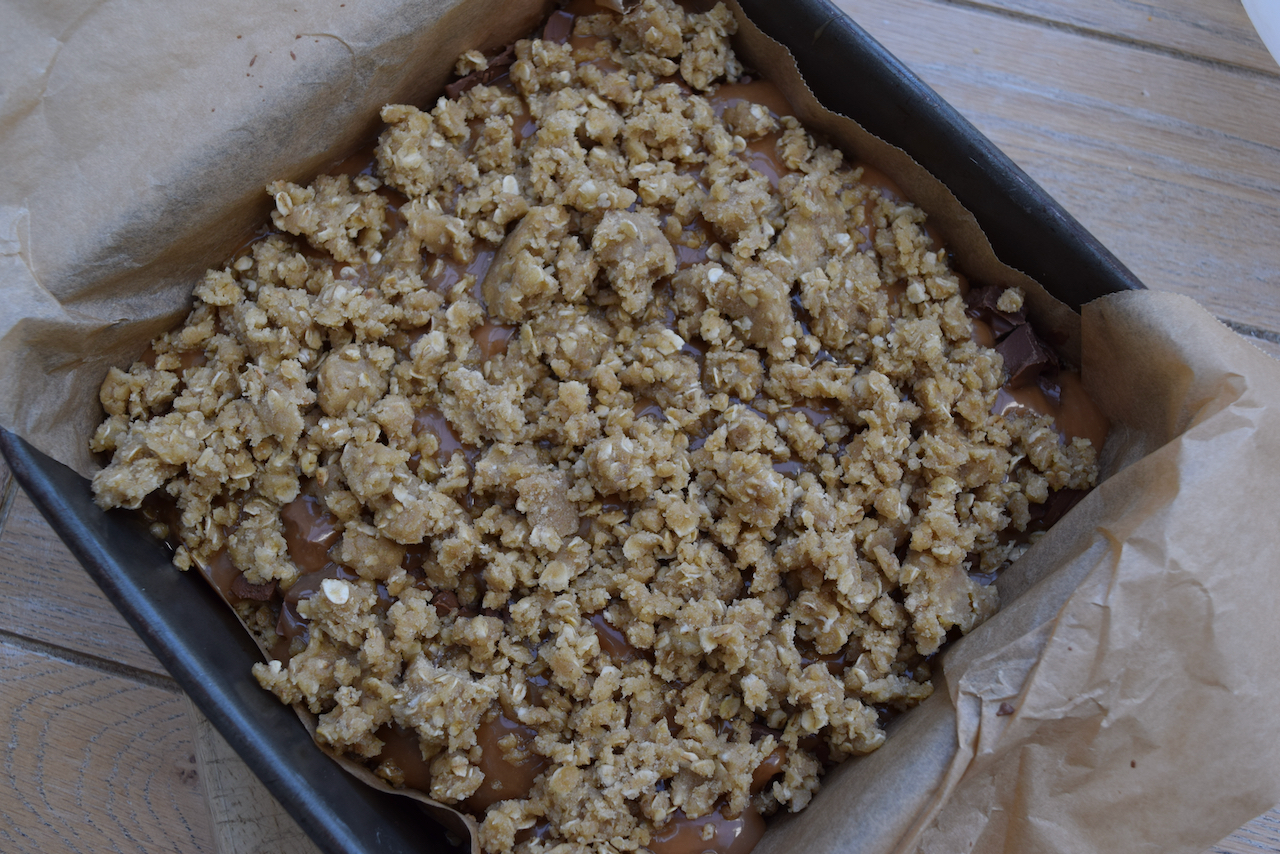 Put the tray back in the oven for a further 25 minutes. The final bake will be golden and bubbling.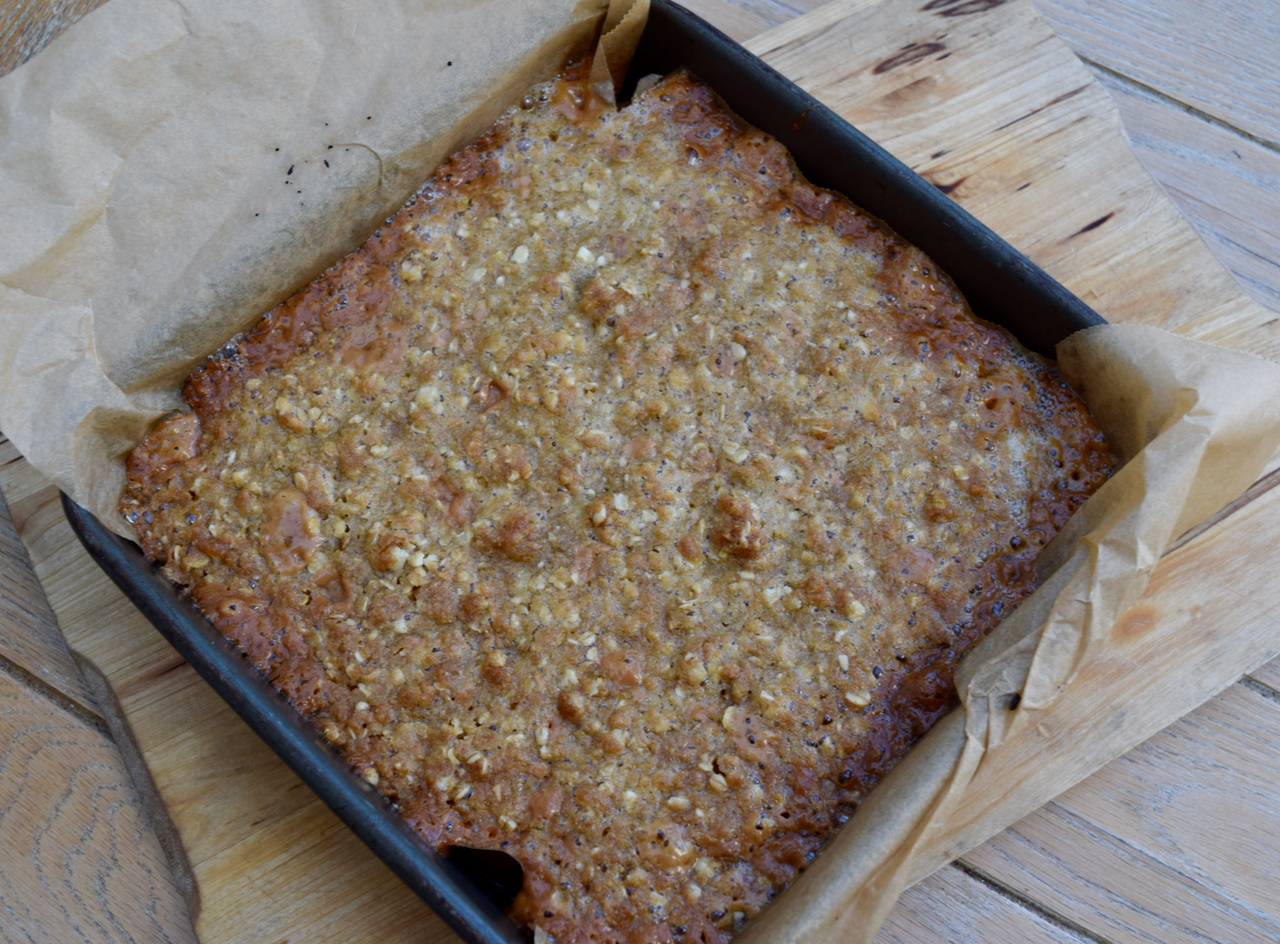 Now, leave to cool before refrigerating for 2 to 4 hours or until firm.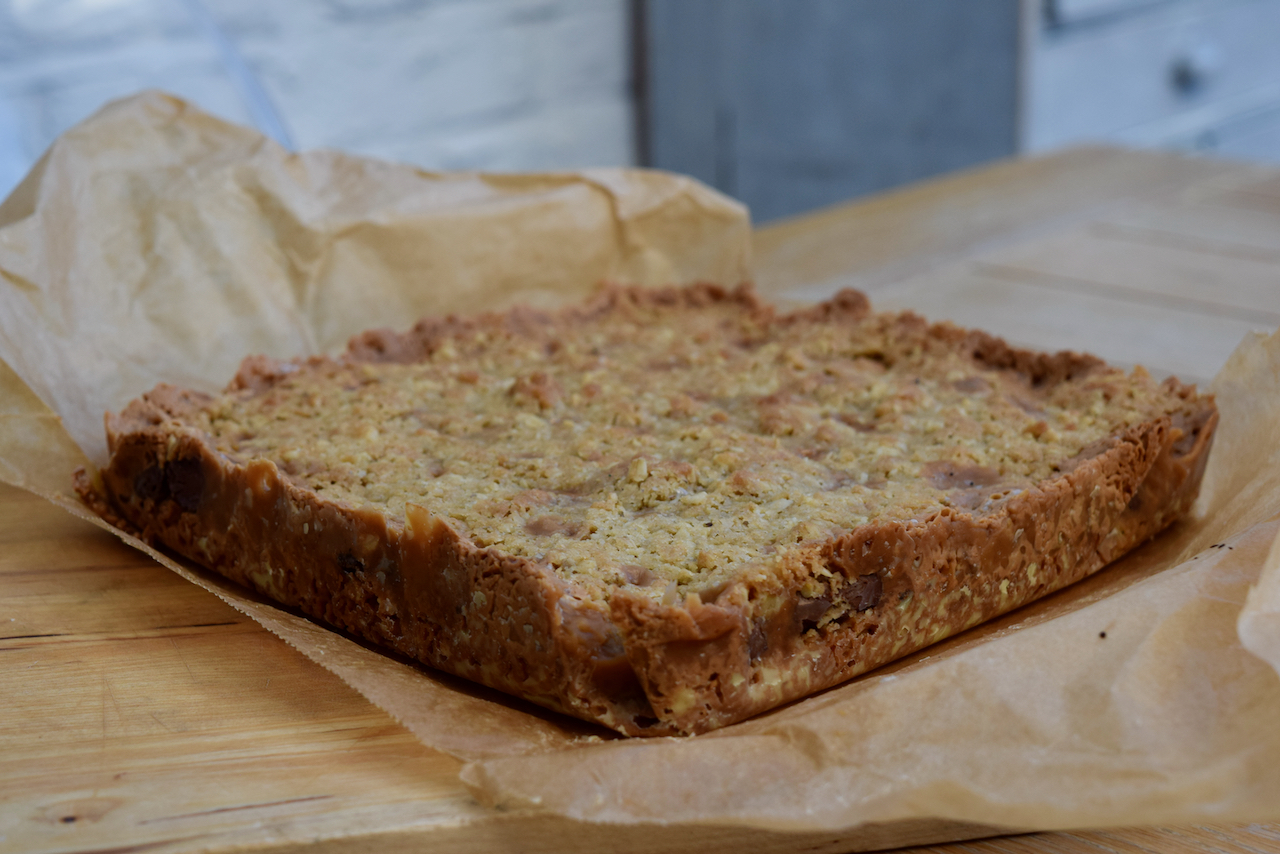 Cut into 16 generous squares. These are chunky, oaty and as they come up to room temp, oozy.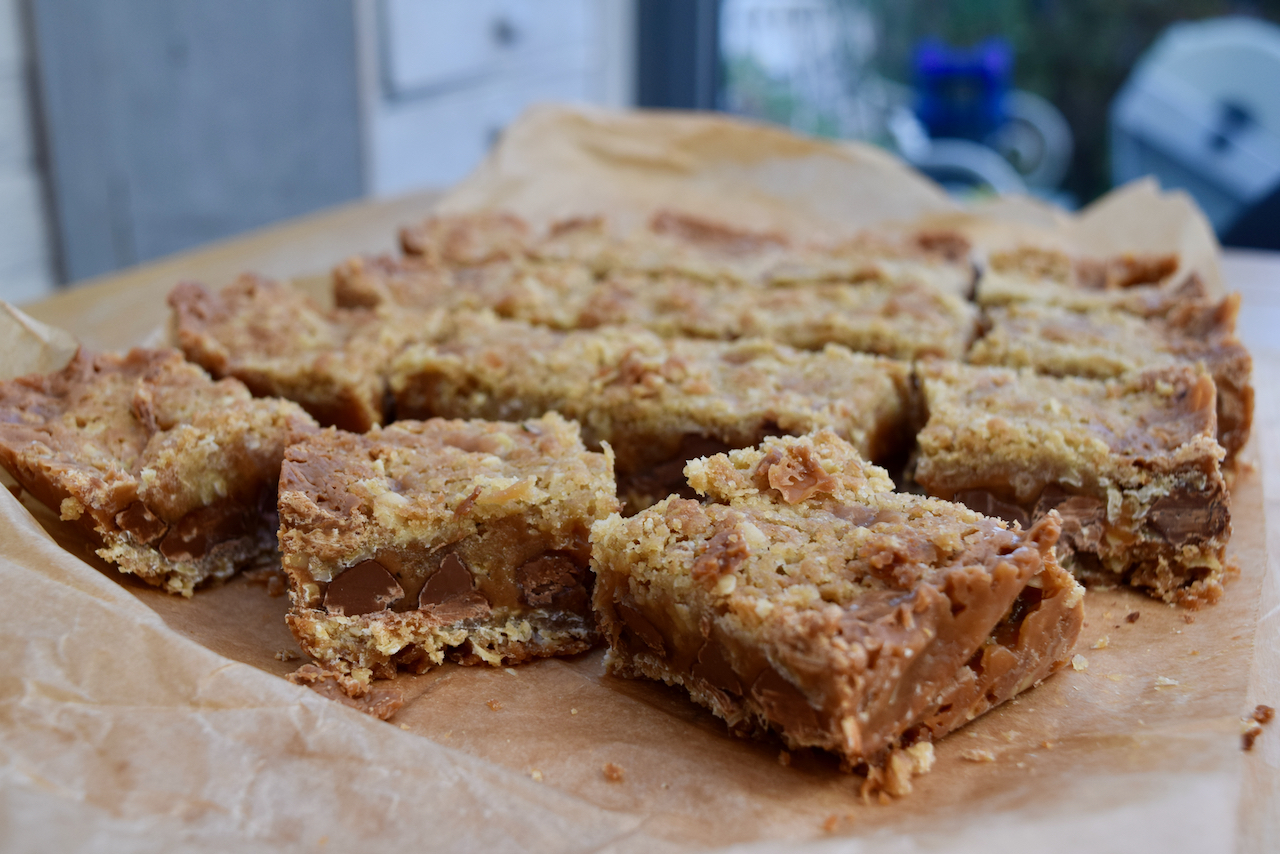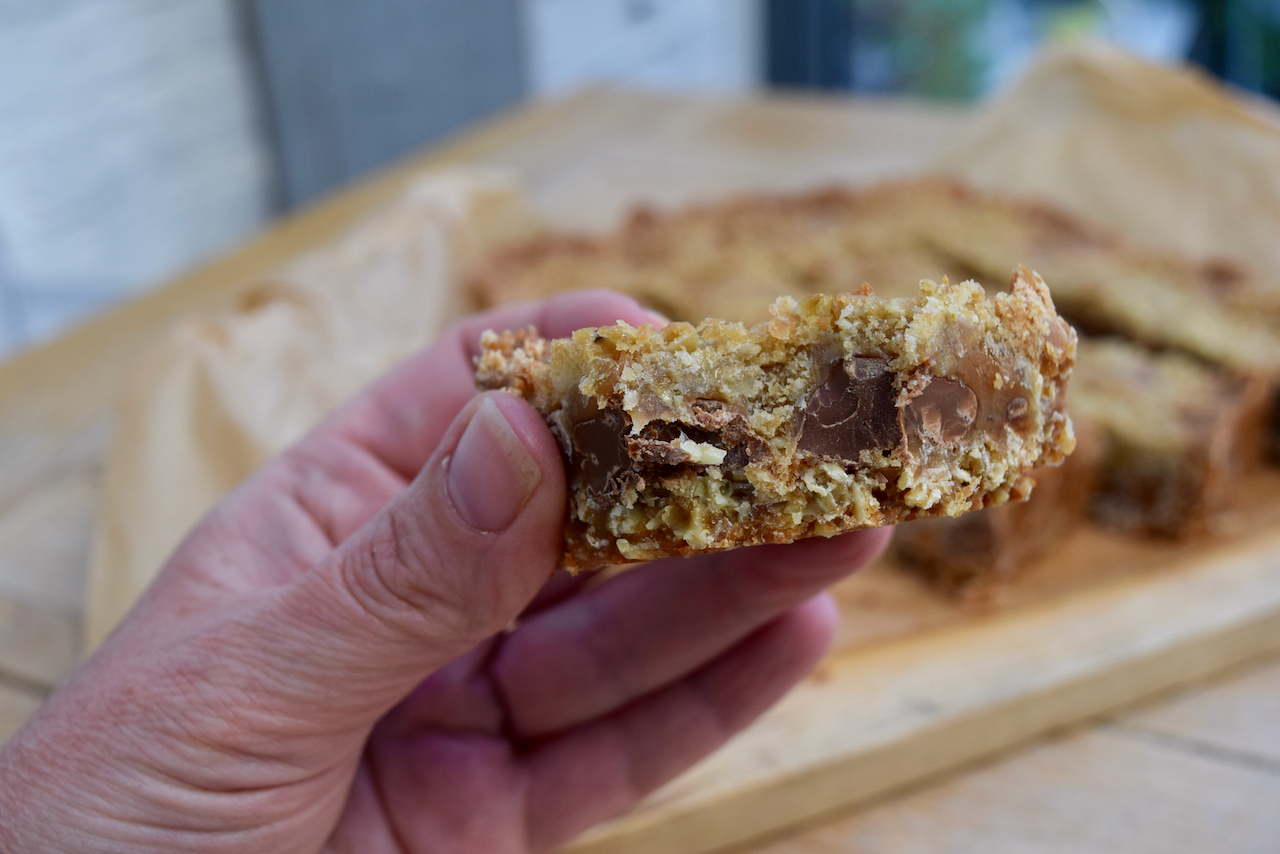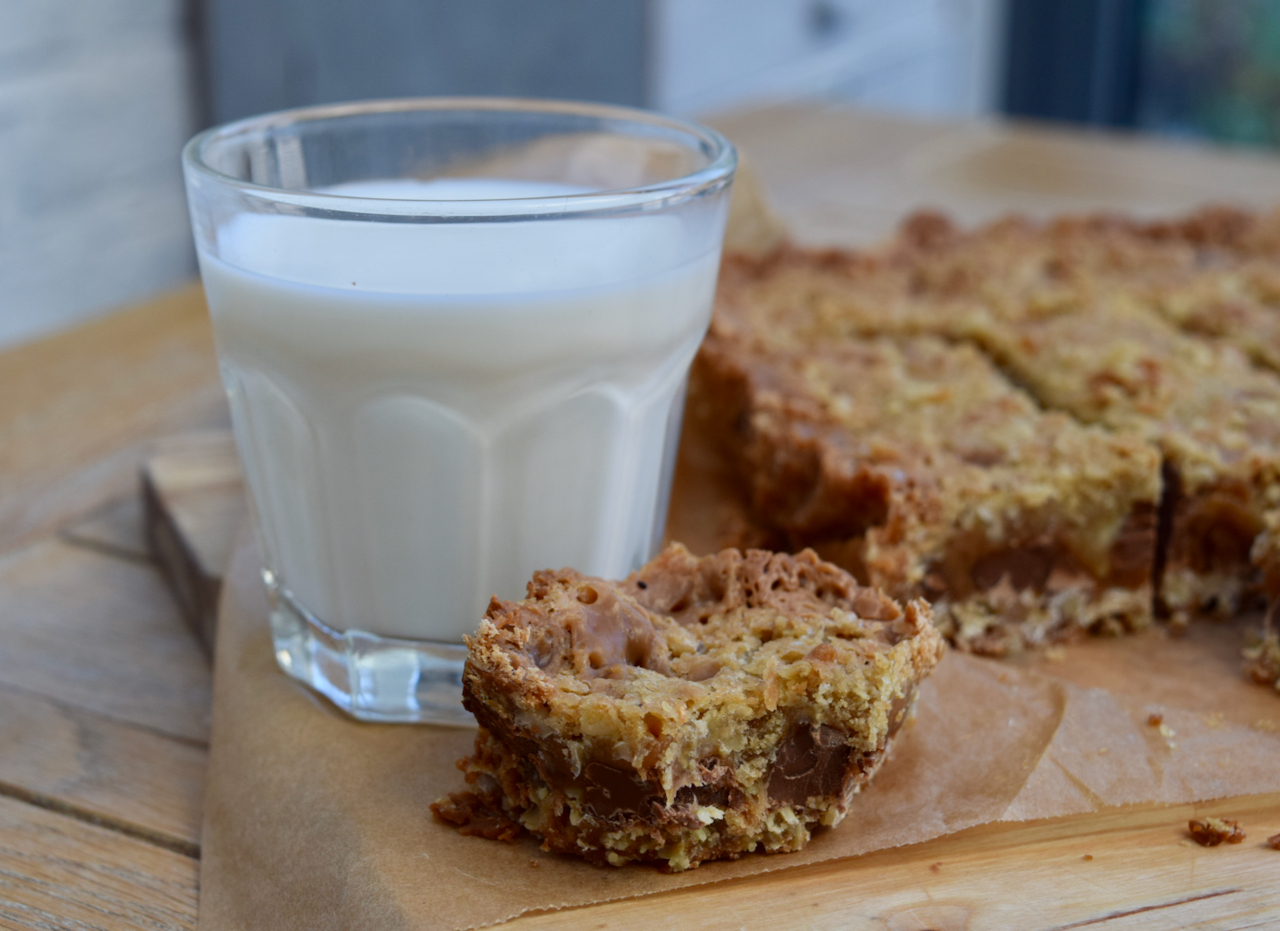 The current lockdown situation is as though real life has been suspended. On the downside I miss seeing my Mum so much, but on the plus side I can eat vast amounts of Carmelitas and blame it on quarantine misery. My heart, as well as my waistline, is counting down the days before normality returns.
Lucy x
Carmelitas Recipe
Makes 16 squares
You will just need bowls for this and a lined 20cm square tin
225g packet soft toffees
100ml double cream
150g butter, melted
160g soft brown sugar
90g oats
130g flour
200g milk chocolate, chopped or use chocolate chips
Pre heat your oven to 160 degrees fan assisted and line or butter a 20cm square baking tin.
In a small bowl add your unwrapped toffees and the double cream. Melt in the microwave for a couple of minutes or do this on the hob in a small pan. Stir well until you have a smooth caramel mixture. Pop to one side.
In a large bowl stir together the flour, oats and brown sugar. Melt the butter in a jug in the microwave or in a pan on the hob. Pour the melted butter into your oat mixture and stir until you have a damp sand like consistency. Pack half of this into your lined tin, level the top, then cook in the pre heated oven for around 10 minutes.
Remove from the oven and sprinkle on your chopped chocolate or chocolate chips then pour on the melted toffee mixture in an even-ish layer. Sprinkle the second half of the oat mix on top then put the pan back in the oven for around 25 minutes. The finished Carmelitas will be golden brown and bubbling.
Leave to cool then pop into the fridge for 2 to 4 hours to firm up. Once cooled, cut into 16 slices and devour. You can keep these in the fridge or on the counter in an airtight tin for 3 to 4 days.