Pink Flamingo Cocktail Recipe
I love preparing my Friday cocktail posts. They are mostly an excuse to drink on a Sunday afternoon when I make and photograph these. I try to tailor my offerings around seasonal events or happenings but sometimes it's just what I fancy drinking at the time. I do love a rum and pineapple based drink, they just have a tropical holiday feel, so after this rather grey and tedious week, I felt we should celebrate the end of it with a Pink Flamingo.
In my male dominated home, all things pink are at a premium so a Pink Flamingo was a welcome sight. Especially as I had recently acquired just the right glass for this, covered in flamingos. This super refreshing drink is a well trodden combination of white rum, pineapple, lime and grenadine. It has a holiday rum punch style flavour and is terribly gulpable. I say that, based on the one gulp I got before Ben got his hands on it and guzzled the whole business. The Pink Flamingo is not too ballsy and has a lovely fruity whiff; I can imagine sipping one of these in the train wreck which is our garden as Clyde is playing garden designer, once the weather warms up a touch. This cocktail cries out for a pink paper umbrella, but I resisted temptation to play the naff card, however much I wanted to.
I never really need an excuse for a drink and even though picking a cocktail for a colour seems a little lame, I'm bloody glad I did. The Pink Flamingo is delicious and definitely a drink to bookmark for the summer months. Or, drink it on a late March Friday and pretend you are in warmer climes. That's my plan for this afternoon.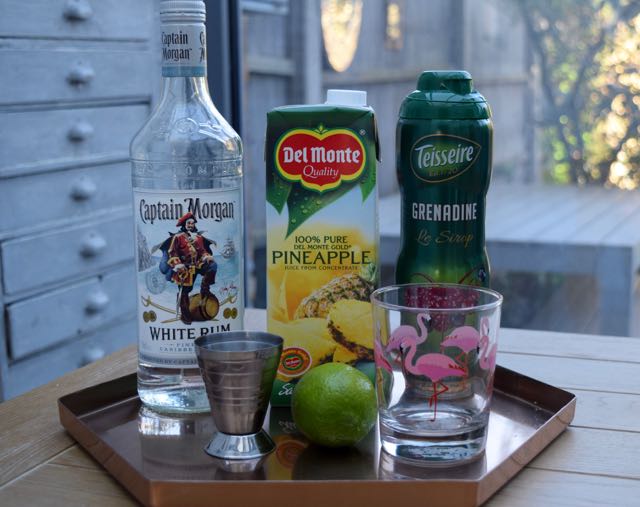 There's my lovely new glass, just crying out for this cocktail. And please note not a naff umbrella or sombrero in sight, sadly.
Do make a start as we nearly always do on a Friday with your cocktail shaker and a big handful of ice.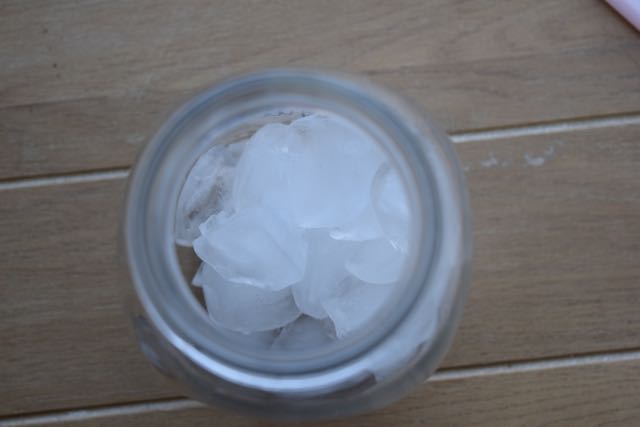 Next in is the white rum and pineapple juice, the classic combo.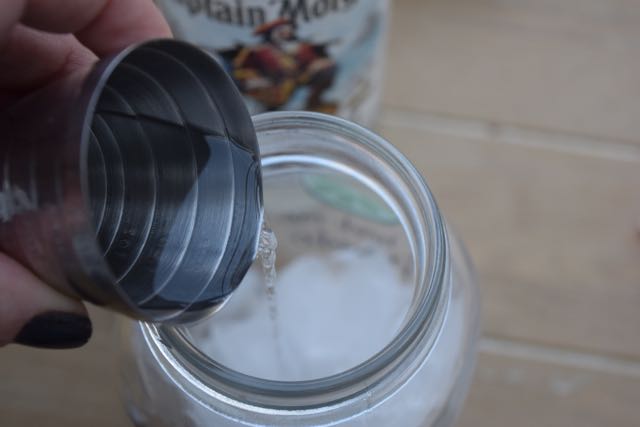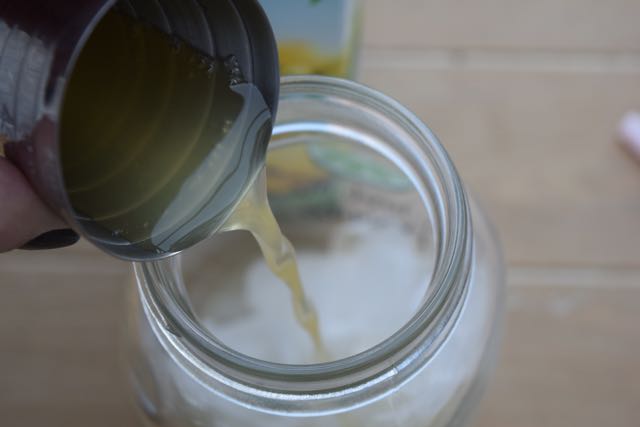 Now, into the mix, add some fresh lime juice and the grenadine to add a pink tinge to this refreshing cocktail.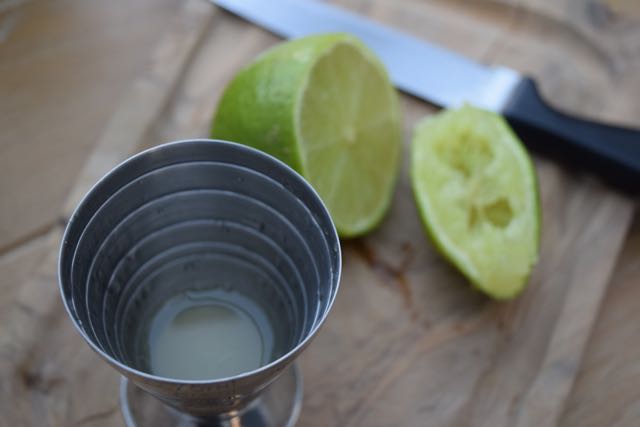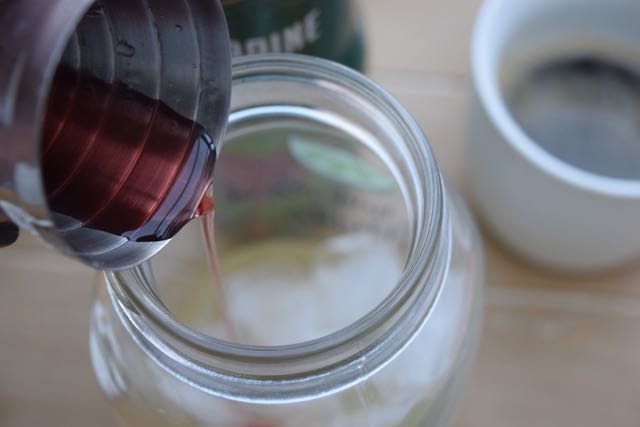 Lid on, then give this a lovely shake until super chilled and a wonderful pastel pink.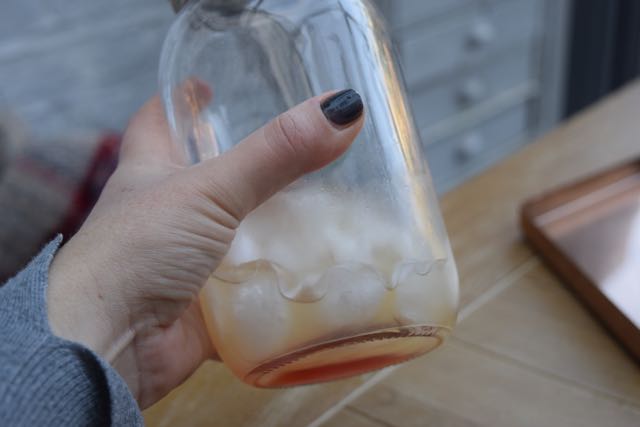 Sorry about the chipped nails, it's the end of the month and I'm overdrawn so had to paint my own *tough times*.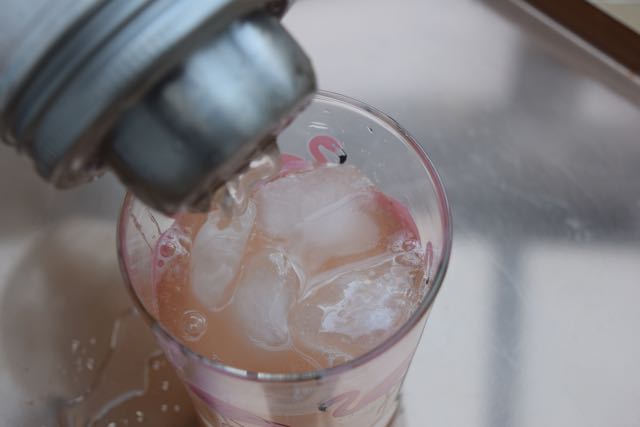 Try not to spill it like I did. Pour over more ice and garnish with a slice of lime. Or umbrella, if you can't help yourself.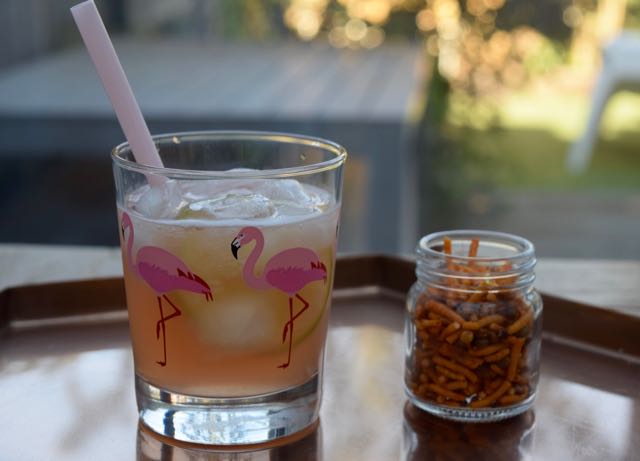 Love a handful of Bombay Mix, who doesn't?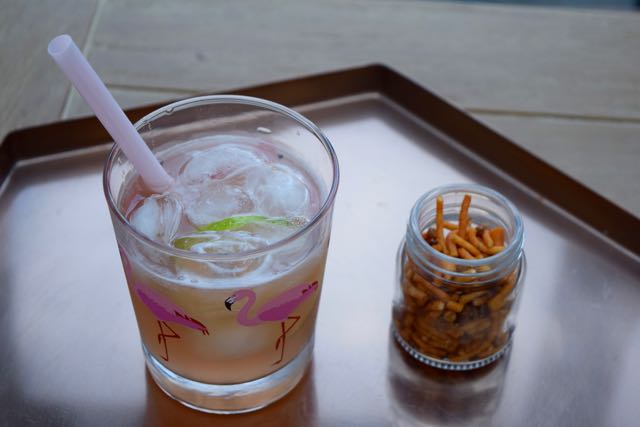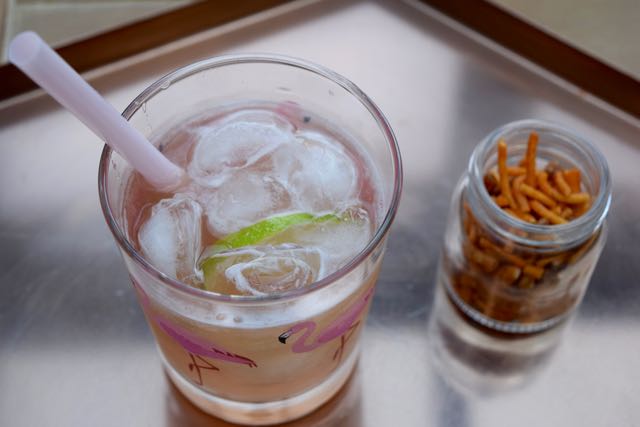 I am feeling thirsty just looking at this, but it's only wednesday, so I am going to hold fire until Cocktail Friday to pour myself another Pink Flamingo. This pretty, fruity, refreshing little number is just the libation to start your weekend.
Have a restful one.
Lucy x
Pink Flamingo Cocktail Recipe
Makes 1
You will need a cocktail shaker and a tumbler
40ml white rum
40ml pineapple juice
juice of half a small lime
25ml grenadine
Ice and a slice of lime garnish
Take a cocktail shaker and add a good handful of ice. Pour in the white rum, pineapple juice and lime juice. Follow in with the grenadine then shake until well chilled.
Pour into your ice filled tumbler and garnish with a slice of fresh lime.  Sip and love.