April Shower Recipe
Today's the 1st of April and spring is in the air. I contemplated marking the start of April with a comedy drink, this fools day cocktail Friday, but no, in typical British style I am celebrating with a nod to the weather.
Today's cocktail is the April Shower. I am not entirely sure why it's called an April Shower other than the fact it does look like a glass of slightly pink tinged rain water. However, looking at this through more romantic eyes, I think this light, delicious drink has the sharpness and freshness of spring rain.  This is a subtle combination of the Martini favourites, Vodka and Vermouth with the addition of fresh lime juice and a dash of grenadine. This is quite a boozey tasting cocktail but it has a kick of refreshing citrus and a tiny dash of sweetness.
Celebrate the arrival of April, fools and showers this Cocktail Friday with this April Shower. The weather forecast for this weekend is surprisingly good, so I am sure you won't have to hide under an umbrella whilst sipping.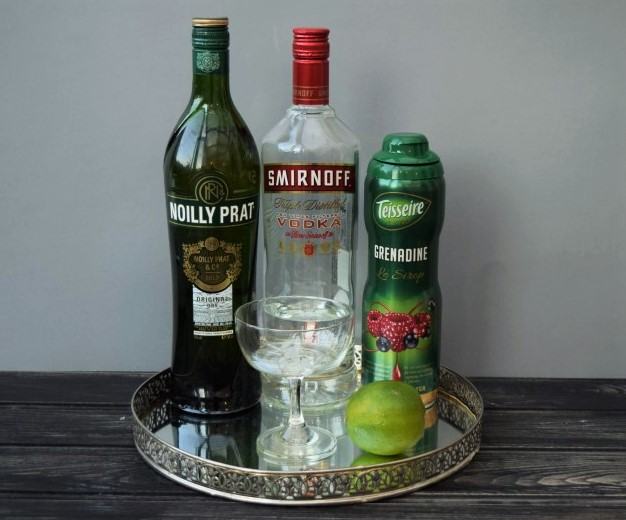 Ooh, get me with my Noilly Prat vermouth, that name always makes me giggle in childlike fashion. This is a super simple cocktail shaker based drink so make a start by getting your cocktail shaker out.
Add a good handful of ice then pour in your generous shot of vodka.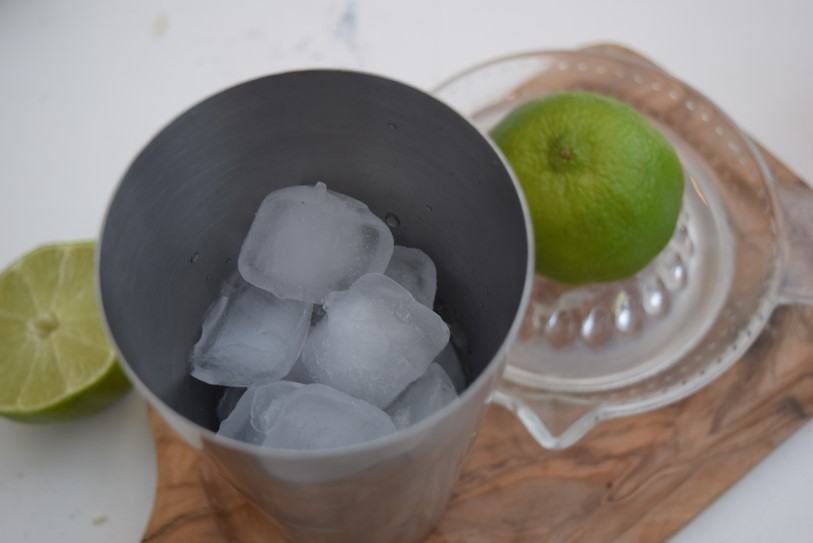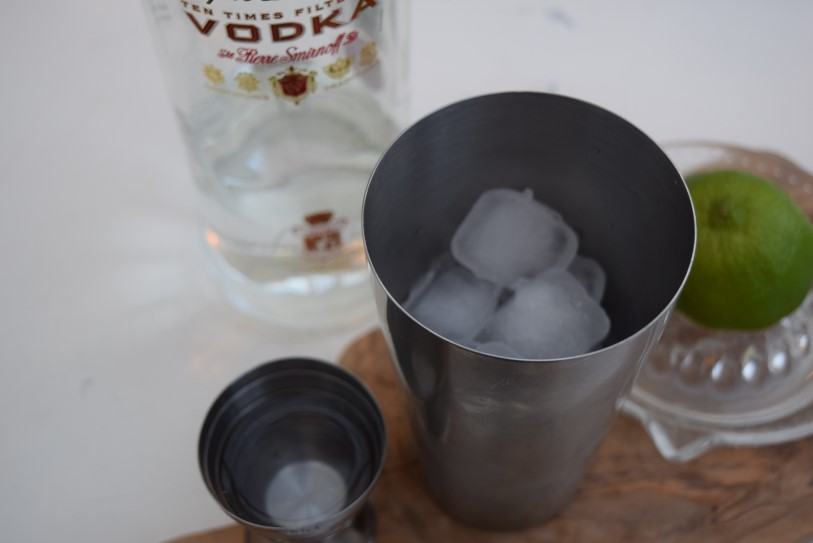 Next in is the vermouth. Pour the 15ml into the shaker.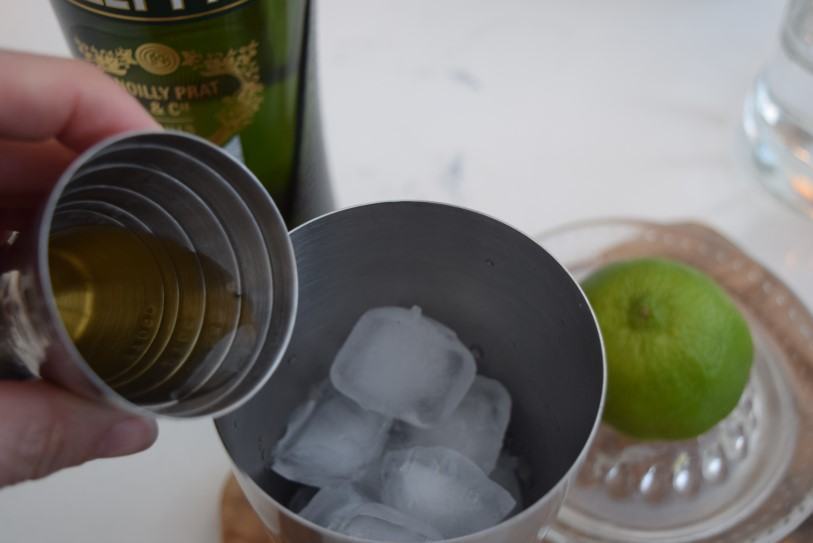 Then it's just the freshly squeezed lime juice and grenadine to go. Add these to the shaker then shake until super chilled.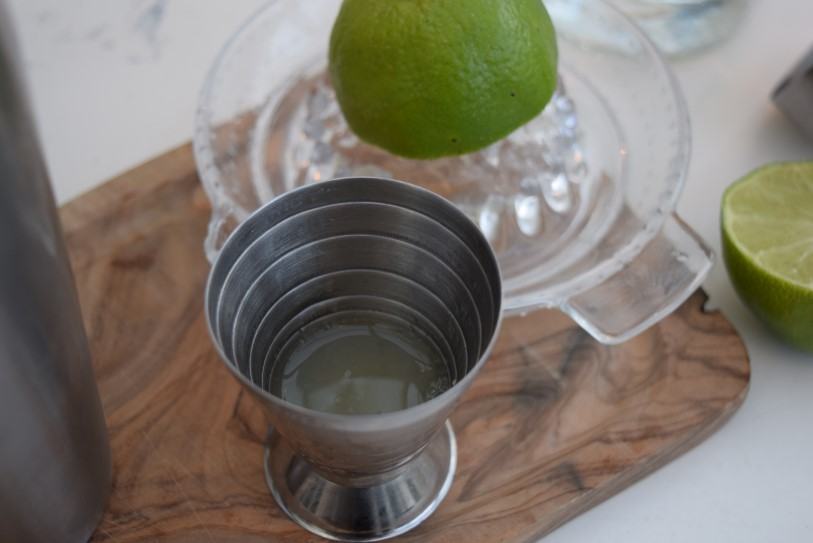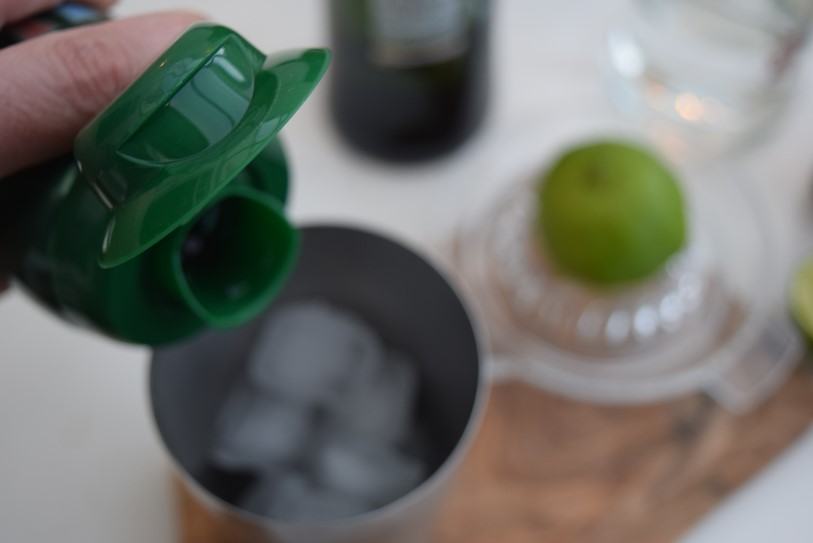 Pour the April Shower into a martini or coupe style glass and garnish with a slice/wedge of lime.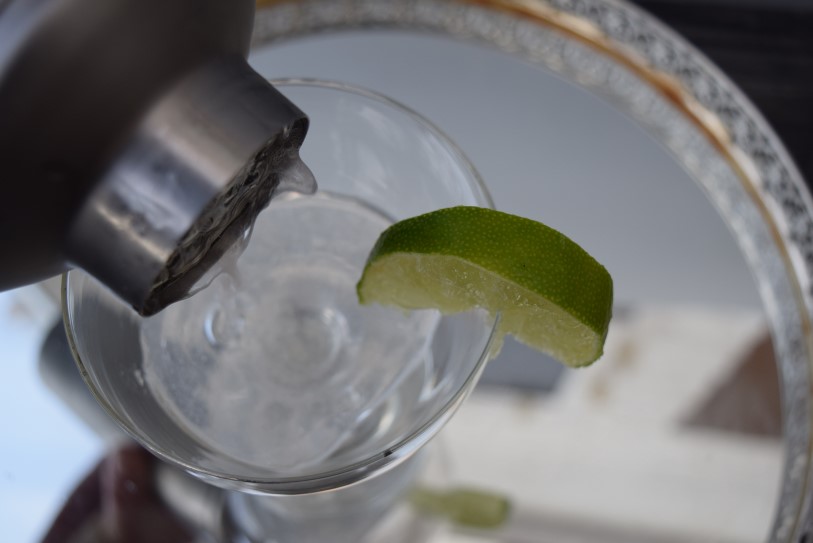 This is a crisp, citrus cocktail, sip and enjoy.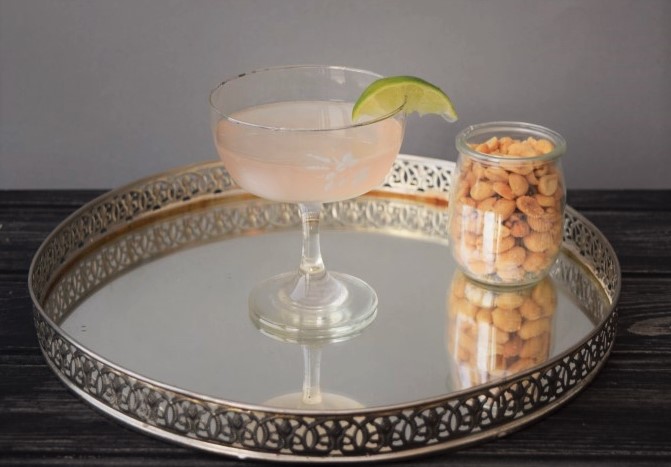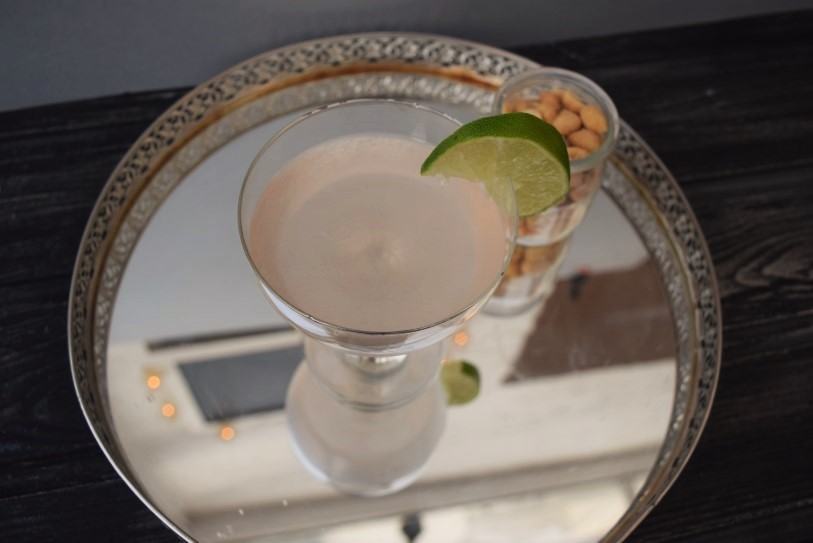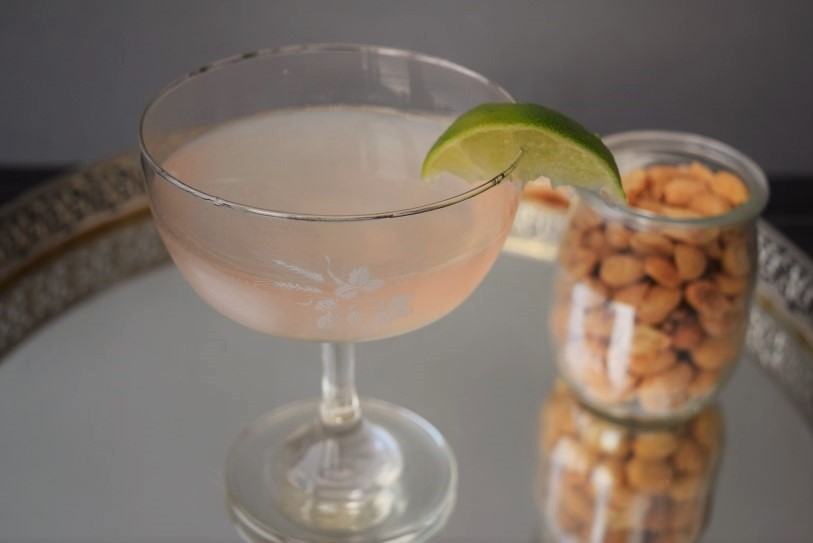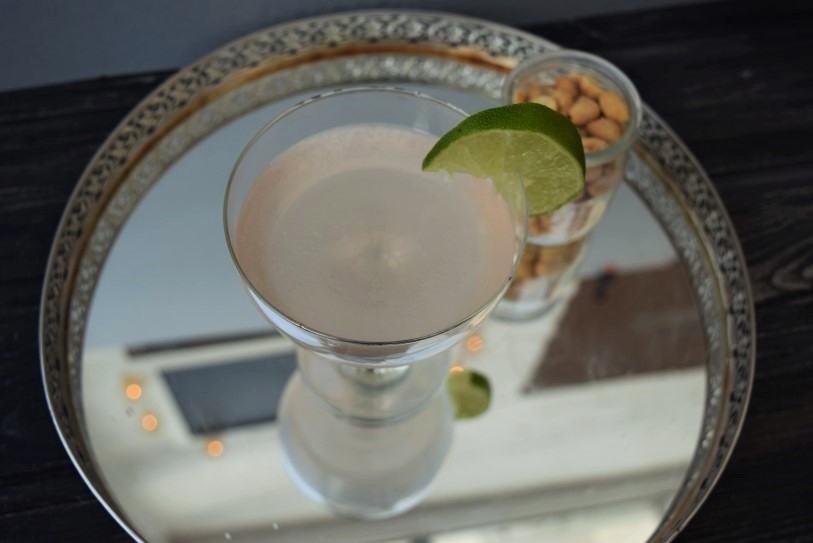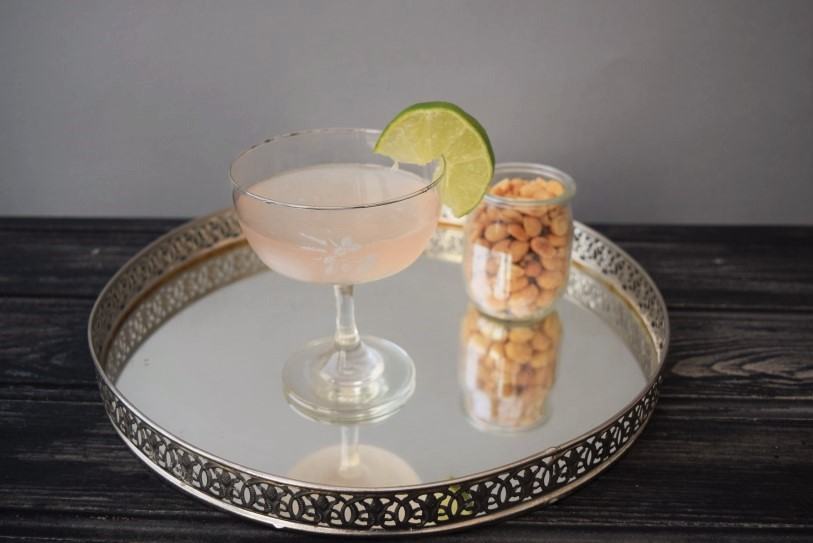 This is far too pretty a cocktail to liken it to rain water. Let's hope this drink becomes a lucky talisman and they'll be no need for an umbrella this April. If not, at least we can drown our sorrows with this seasonal drinkie.
Have a lovely weekend.
Lucy x
April Shower Recipe
Makes 1
You will need a tumbler and a cocktail shaker
50ml Vodka
15ml or 1 tablespoon fresh lime juice
15ml or 1 tablespoon Vermouth
15ml or 1 tablespoon Grenadine
Ice for shaker, lime wedge to garnish
Take your cocktail shaker and add a good handful of ice. Pour in the vodka, vermouth, fresh lime juice and measure of grenadine. Shake until chilled then serve with a lime garnish. Sip, under an umbrella.