Bacon Chutney Recipe
Over on Pinterest and various food websites and blogs it's bacon this, bacon that and bacon the other at the moment. You can't move without the rogue addition of bacon to things not normally associated with bacon. For example, bacon brownies, bacon cinnamon rolls and bacon bread. All probably super delicious but not massively high on my baking to do list. Bacon Chutney, however, has been right at the top of that aforementioned list for a while now, and thank goodness I made the effort to make it. Bacon Chutney is now my go to condiment.
This slow cooked accompaniment has a rich, savoury flavour with just a hint of sweetness. It cries out to be put with some soft cheese on a crisp toasted crostini or with cold meats and salad to tart up a summer lunch. Or just add it to pretty much anything, as this Bacon Chutney will deliver a huge hit of flavour and balls to most dishes.
I used Martha Stewart's trusted knowledge to make my Bacon Chutney. She suggests using the slow cooker, but if you don't have one, I can imagine cooking this over a super low heat on the stove would provide similarly delicious results. The American's call this Bacon Jam, I swerved calling it jam for fear of putting people off, as however delicious this is, I don't want it on my rice pudding.
This pretty much cooks itself, so is well worth the no-effort it takes to make, for the huge reward of a jar of savoury, bacon loveliness.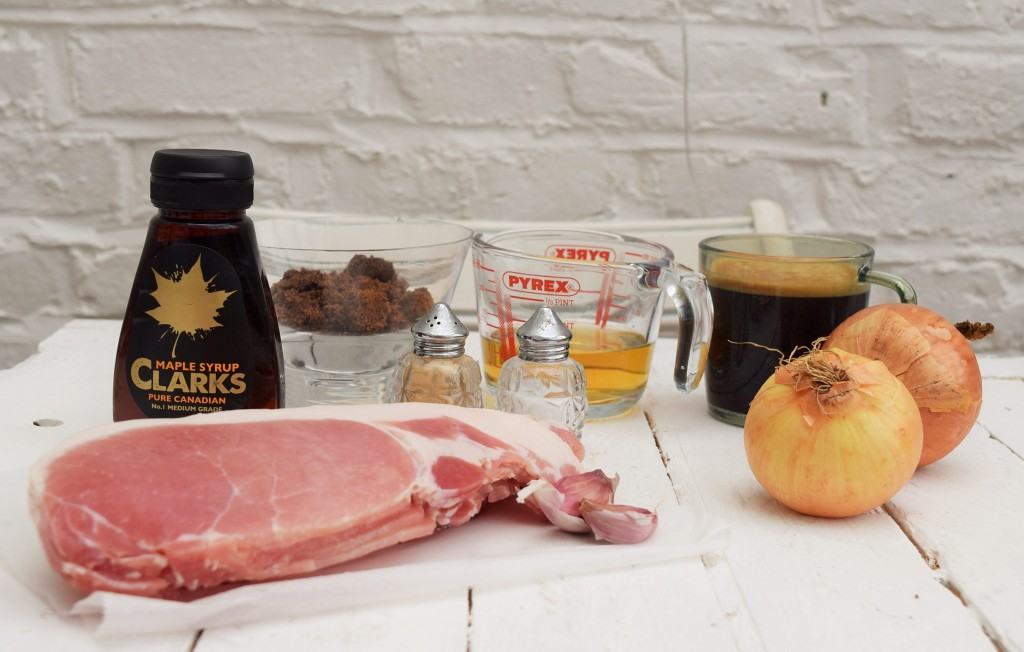 A slightly strange looking set of ingredients, but nonetheless delicious once all cooked down together. The addition of coffee and maple syrup add a hint of smoke and the *missing from the line up* chilli flakes, add a touch of spice.
Right, moving on, take this smoked back bacon and snip it into small strips. I used scissors as a quick and easy chopping option. Heat a frying pan over a medium heat and add your chopped bacon. Cook it slowly, for around 15 minutes, until starting to brown and the fat has melted down.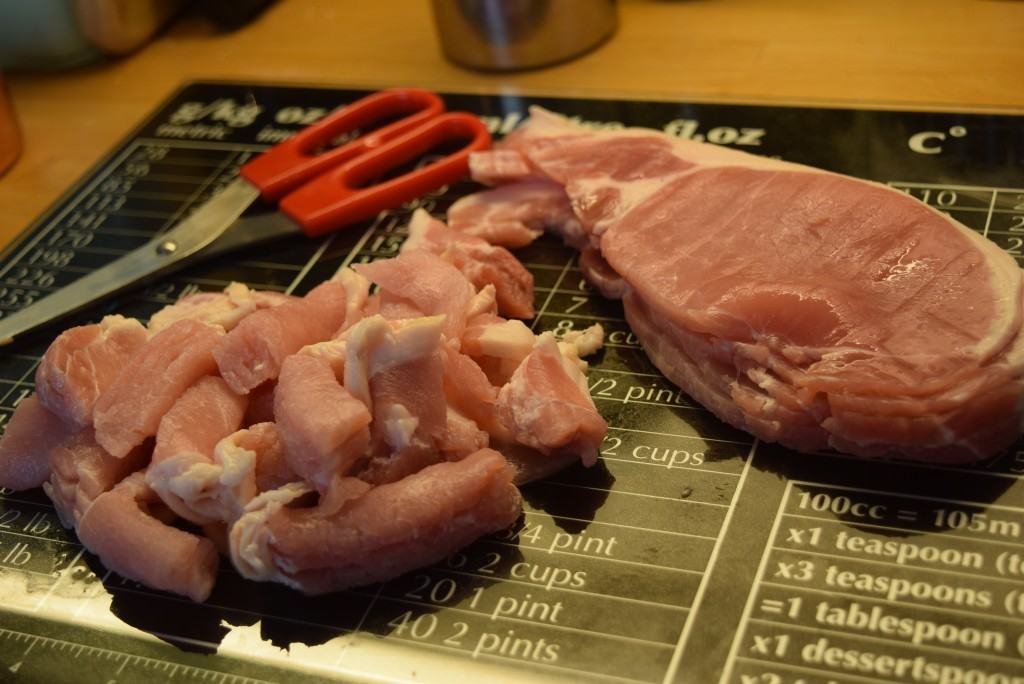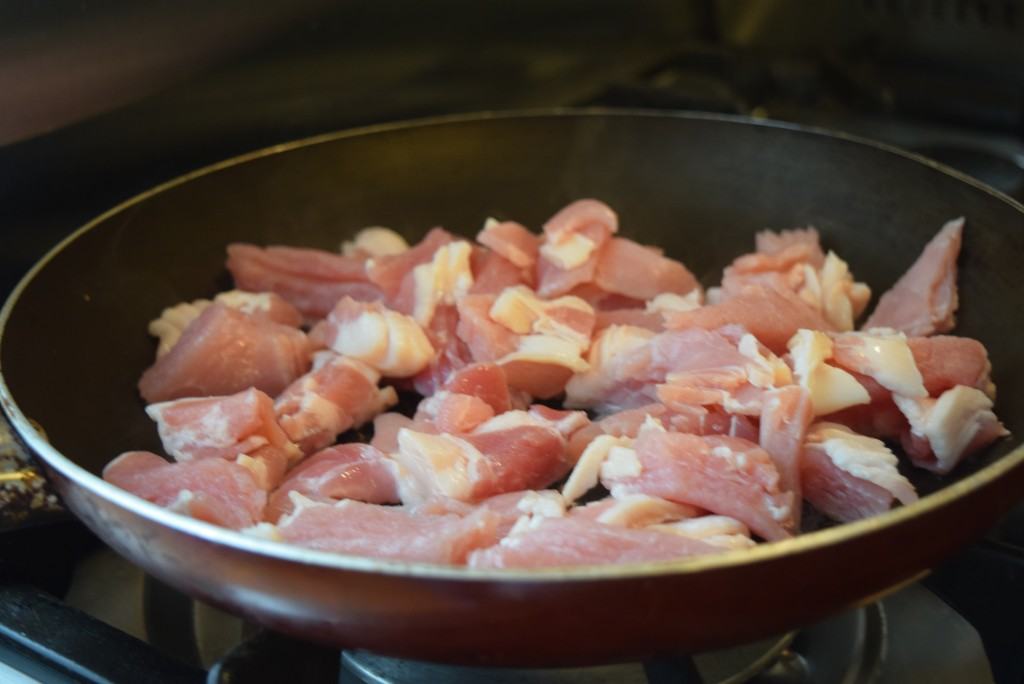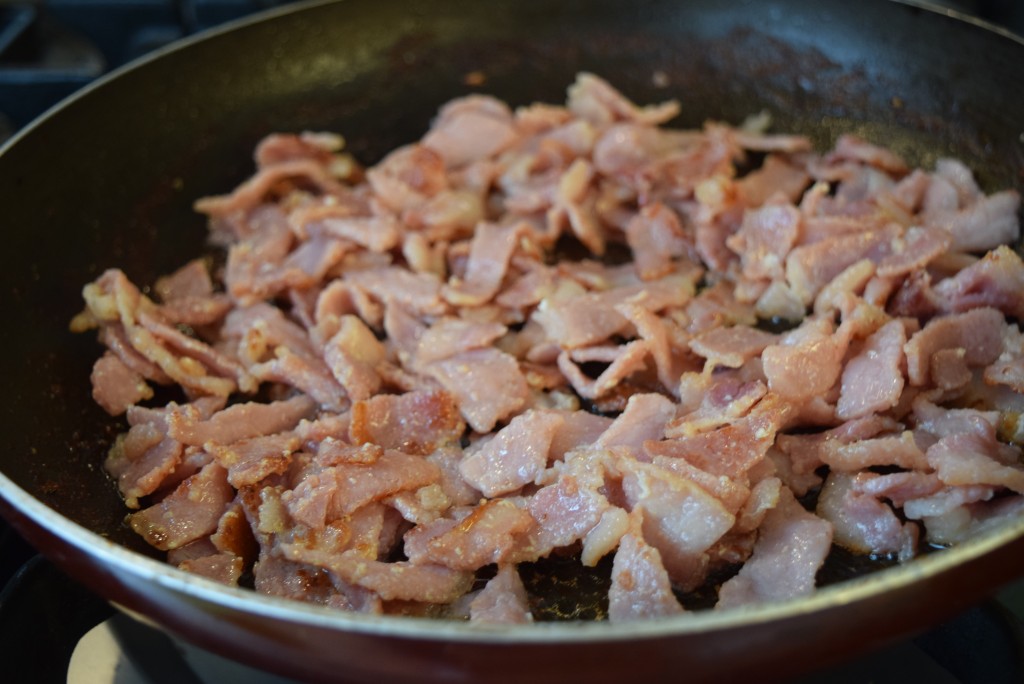 Yum, the smell of bacon should really be bottled and sold as a slightly greasy fragrance.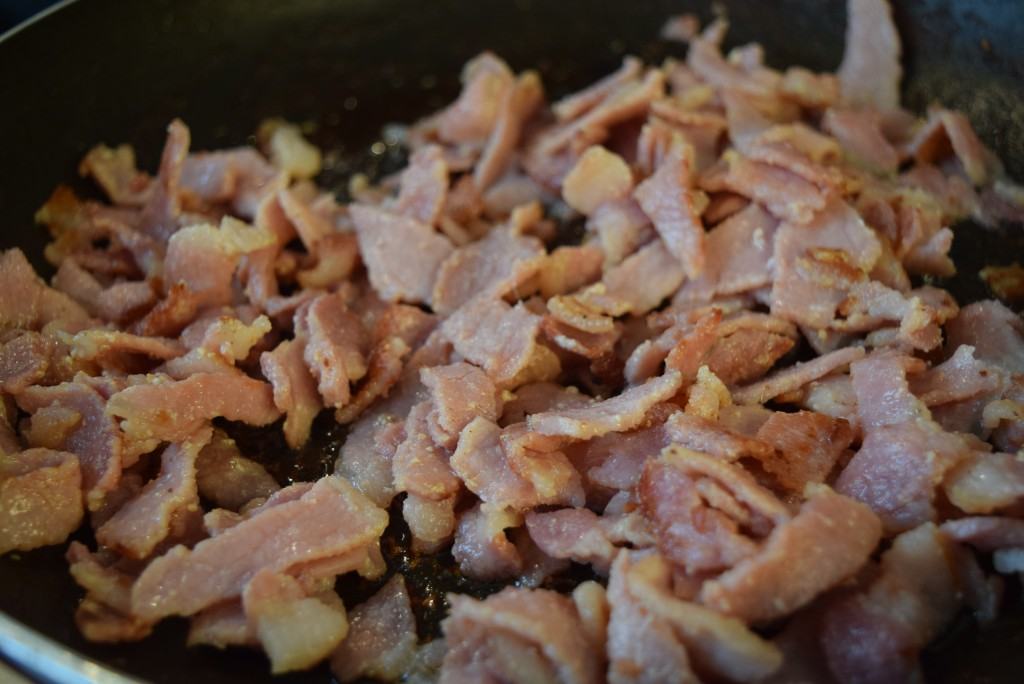 Once the bacon is starting to crisp, use a slotted spoon to transfer it to the bowl of your slow cooker. If you have a lot of bacon fat left in the pan, remove all but a tablespoon. Chop both the onions and garlic and add these to the leftover bacon fat. Stir them well and cook for around 5 minutes until softening and starting to brown. Add some black pepper and a good pinch of red chilli flakes for heat and flavour.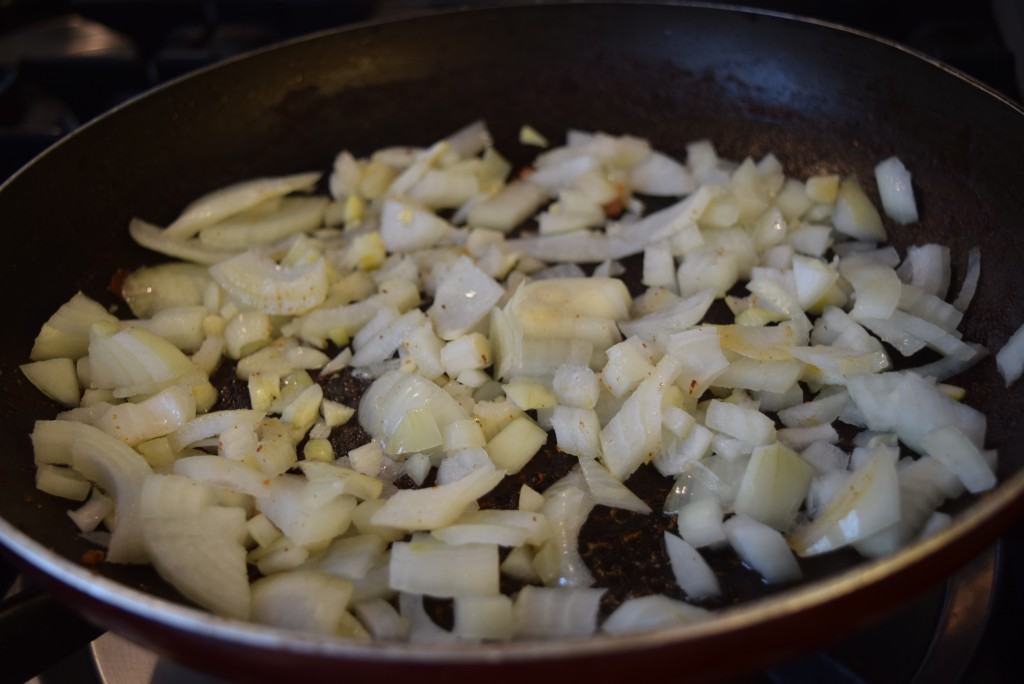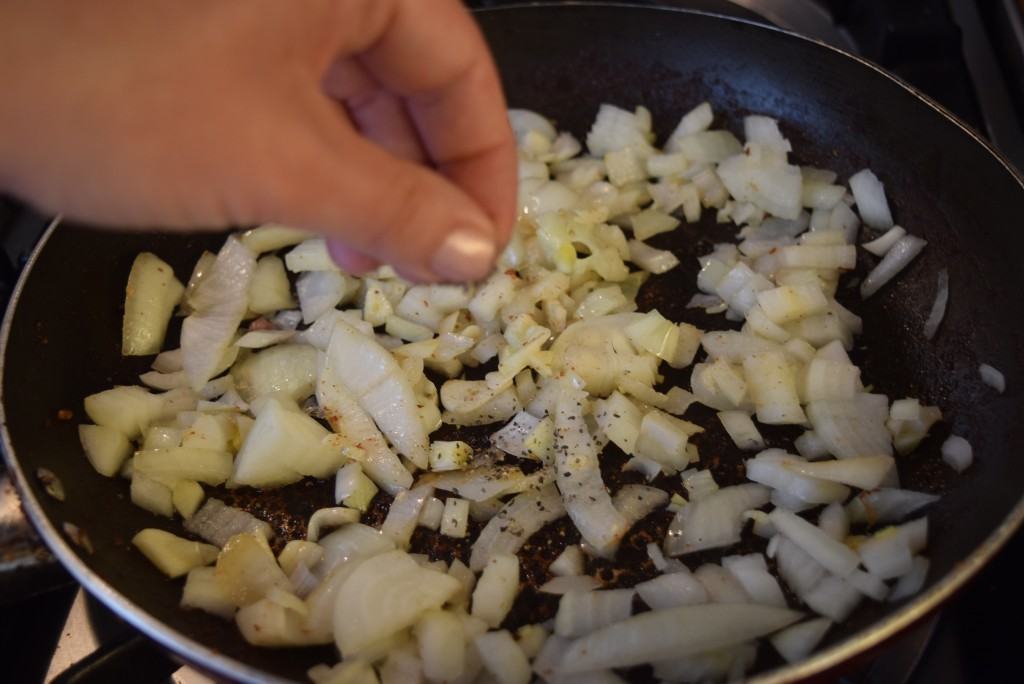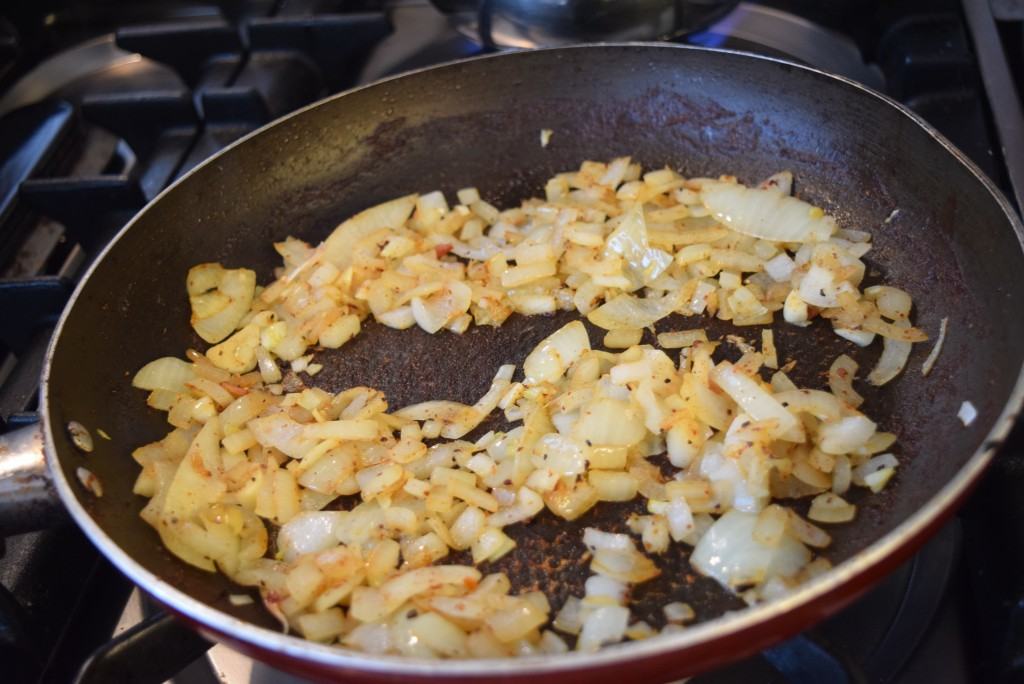 Next pop in the dark brown sugar, stirring well and breaking up any hard lumps. Follow in with the cup of freshly brewed black coffee, the cider vinegar and the maple syrup. Simmer this wonderful liquid, scraping all the tasty bacon flavour from the bottom of the pan. Let it bubble for a couple of minutes then add this to the bacon in the slow cooker bowl.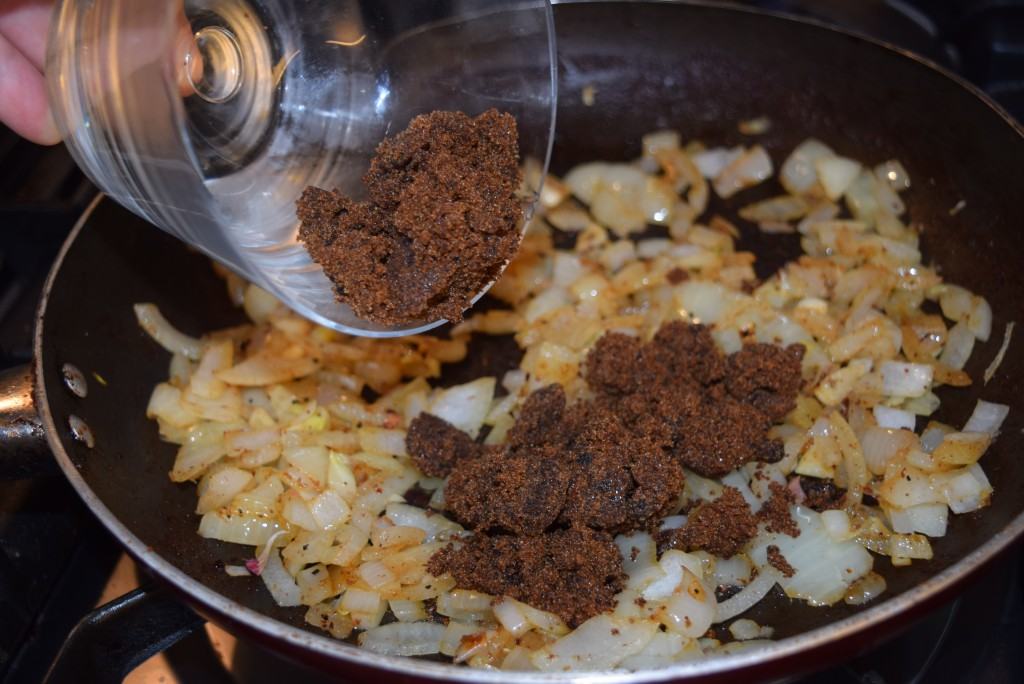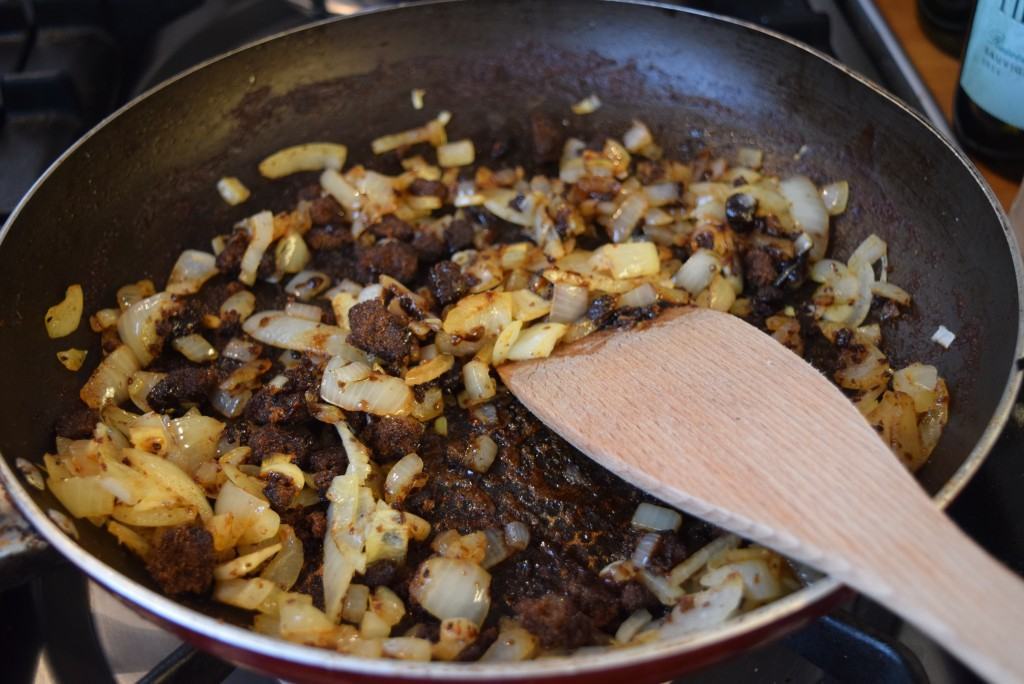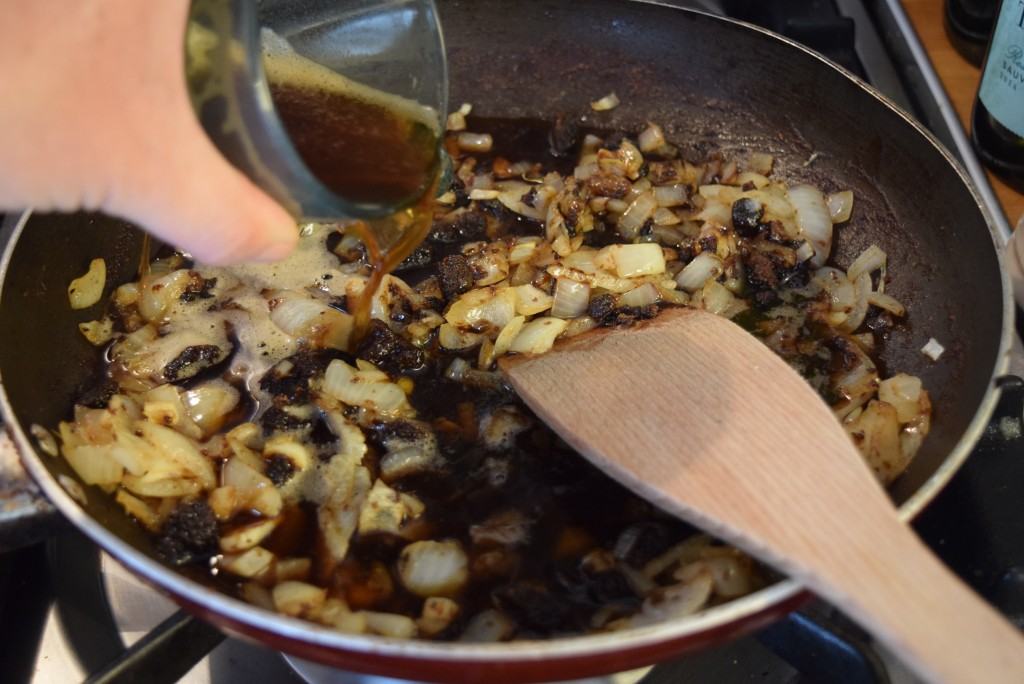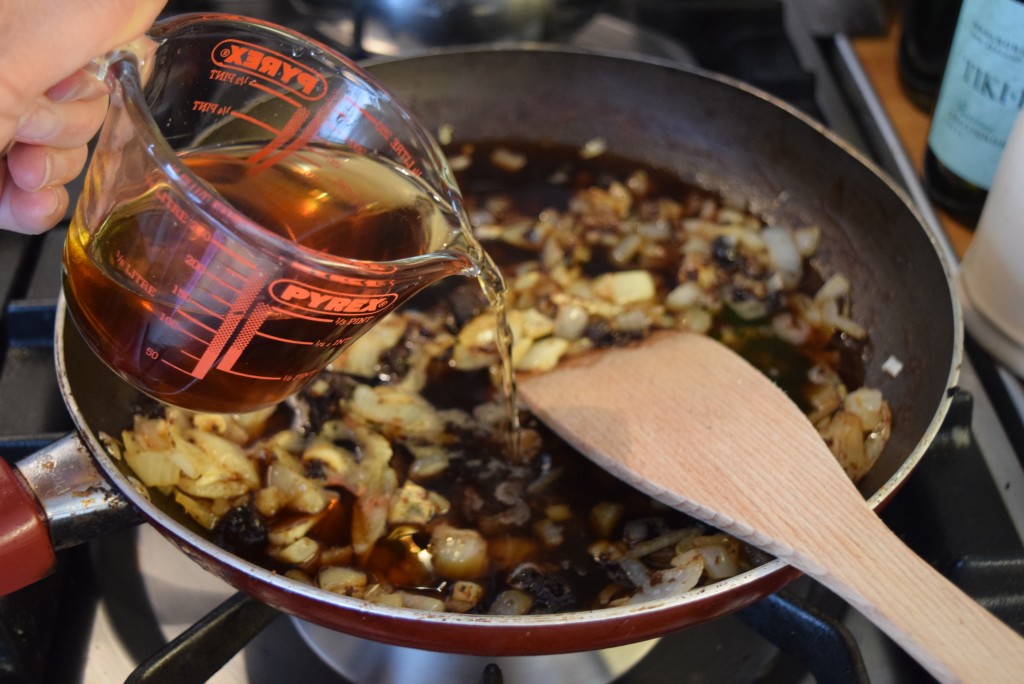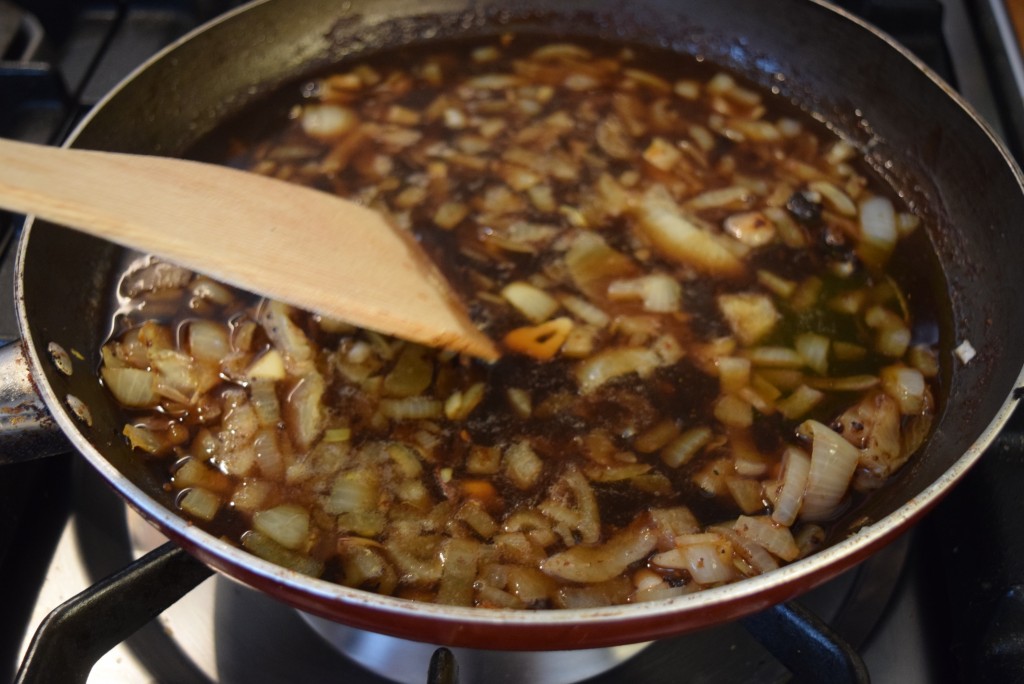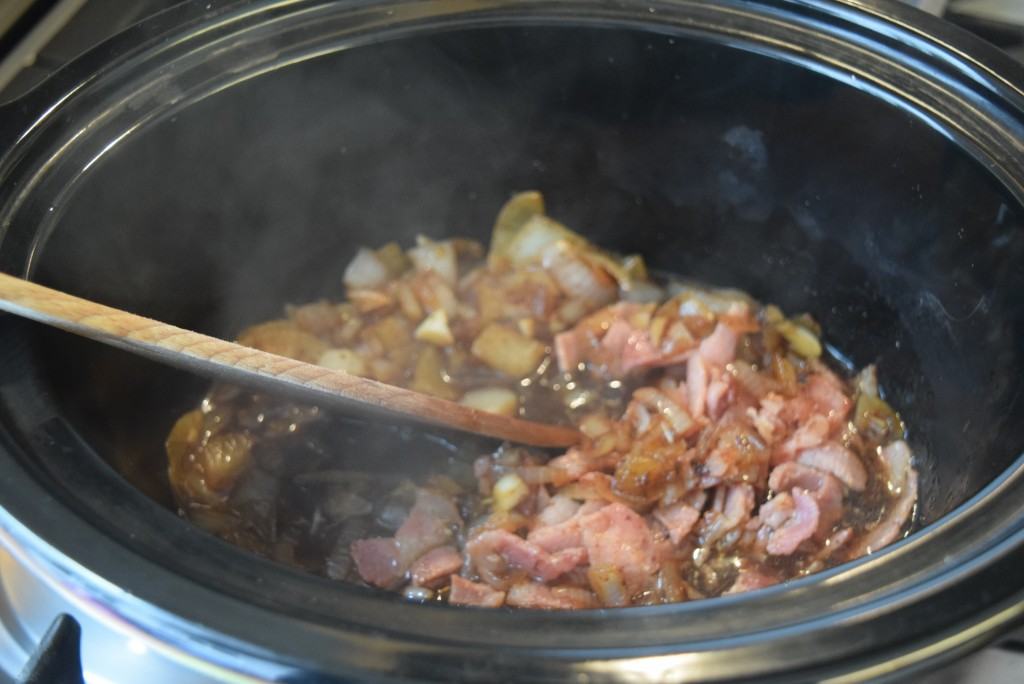 Let this wonderful concoction slowly cook away on your slow cooker for 3 and a half to 4 hours with the lid off. When the time's up the liquid should be syrupy and the mixture will be soft and mulchy.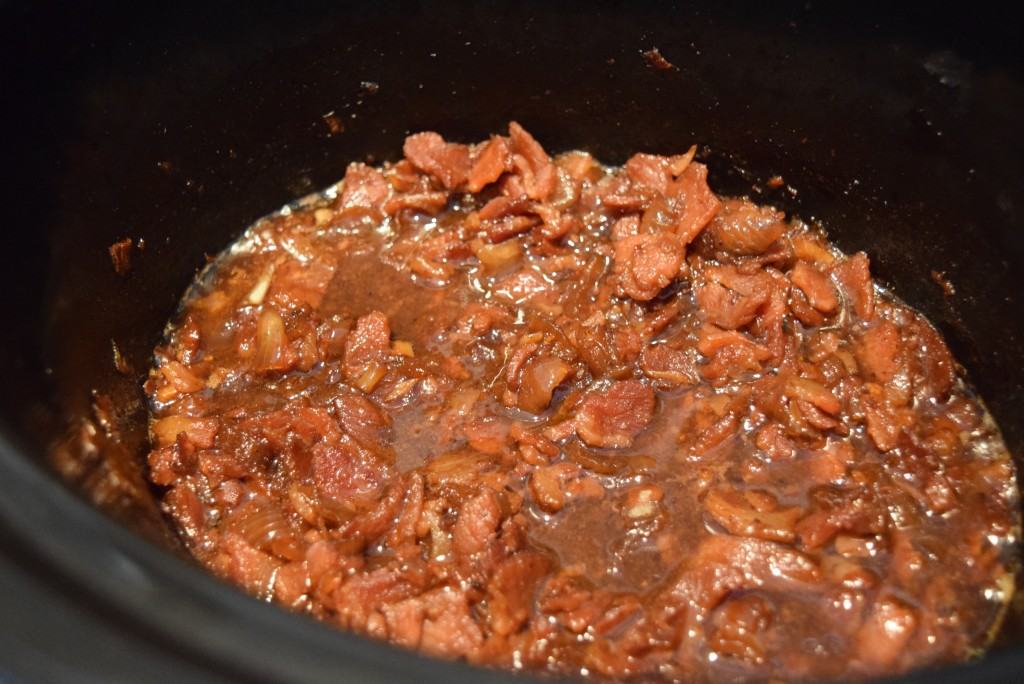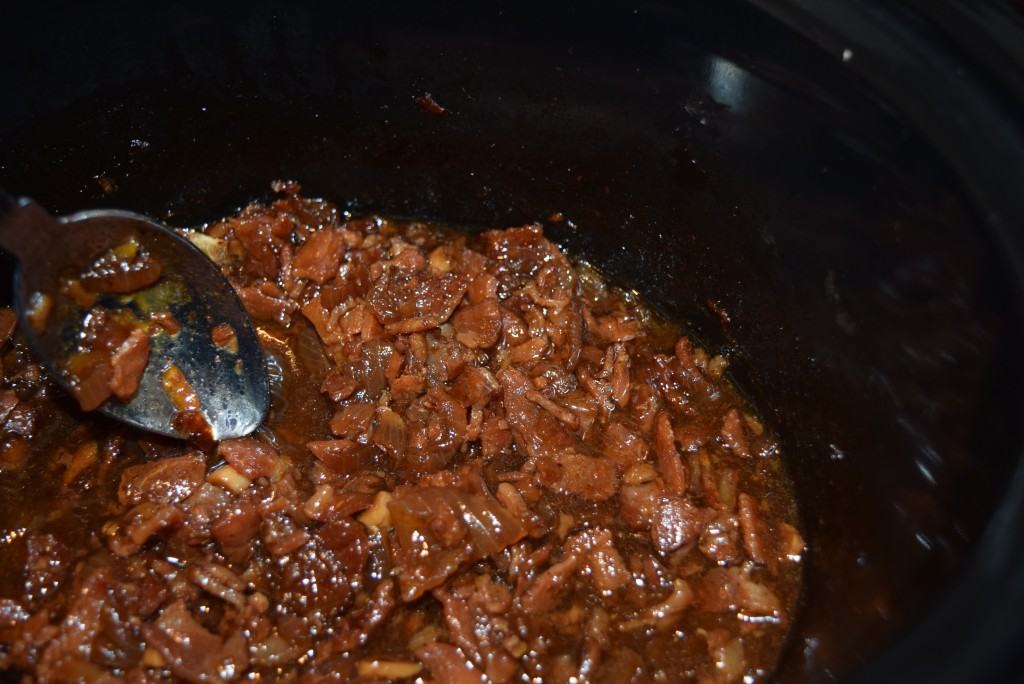 Nearly done now, alls left to do it to give it a bit of a blitz. I used my stick blender but do use your food processor or liquidiser if you have no regard for the washing up afterwards. You don't want to pulverize the Bacon Chutney, just process to a coarse texture. Spoon into a clean jar or jars and leave to cool before storing in the fridge for up to four weeks.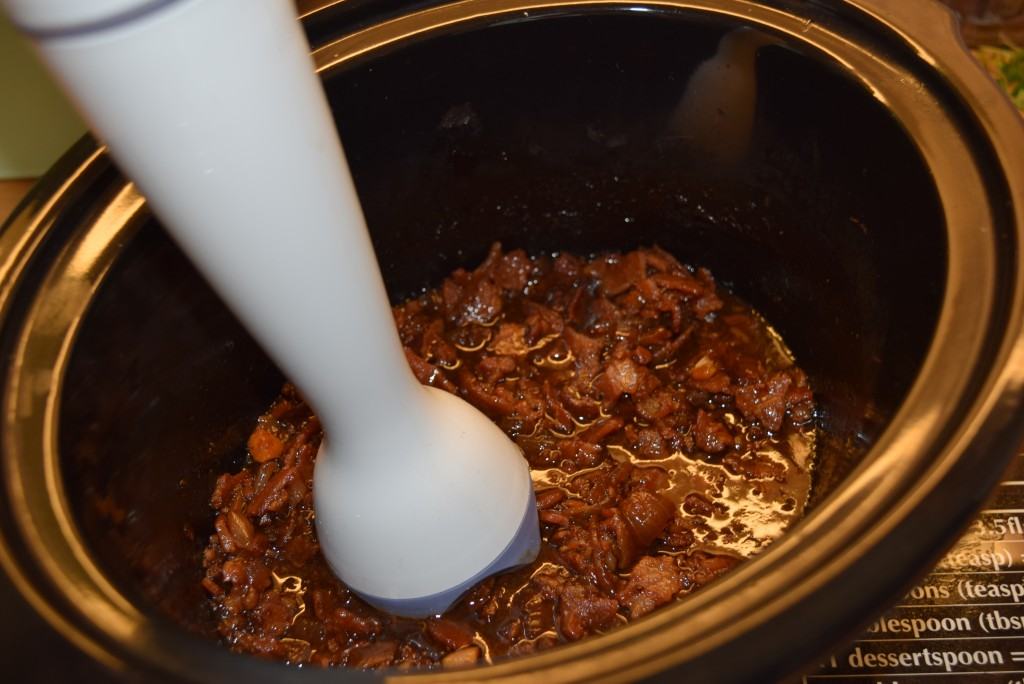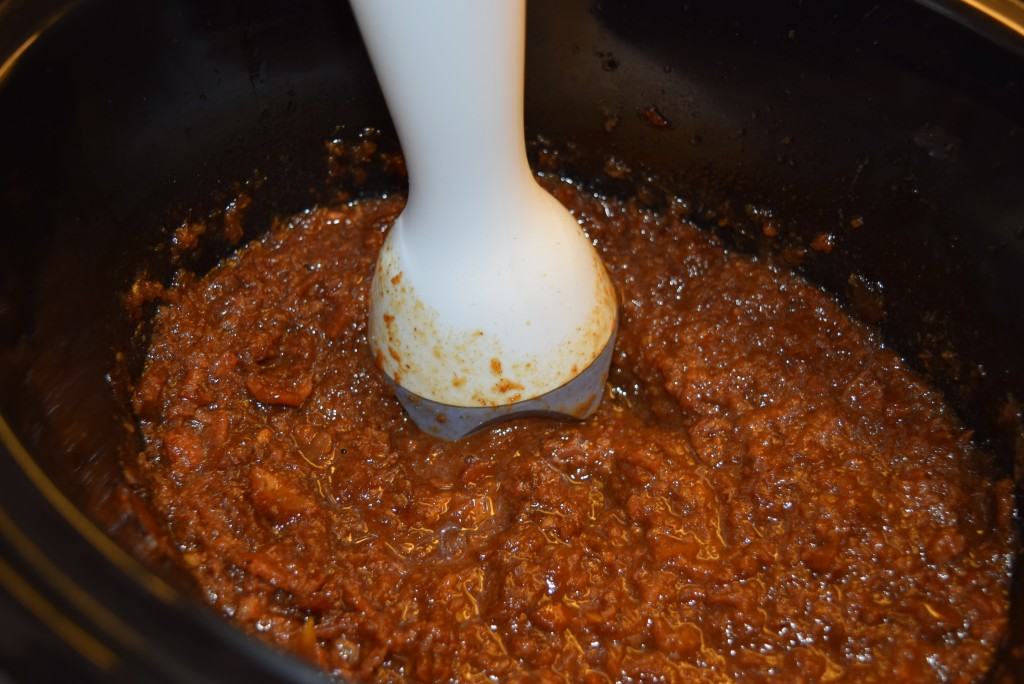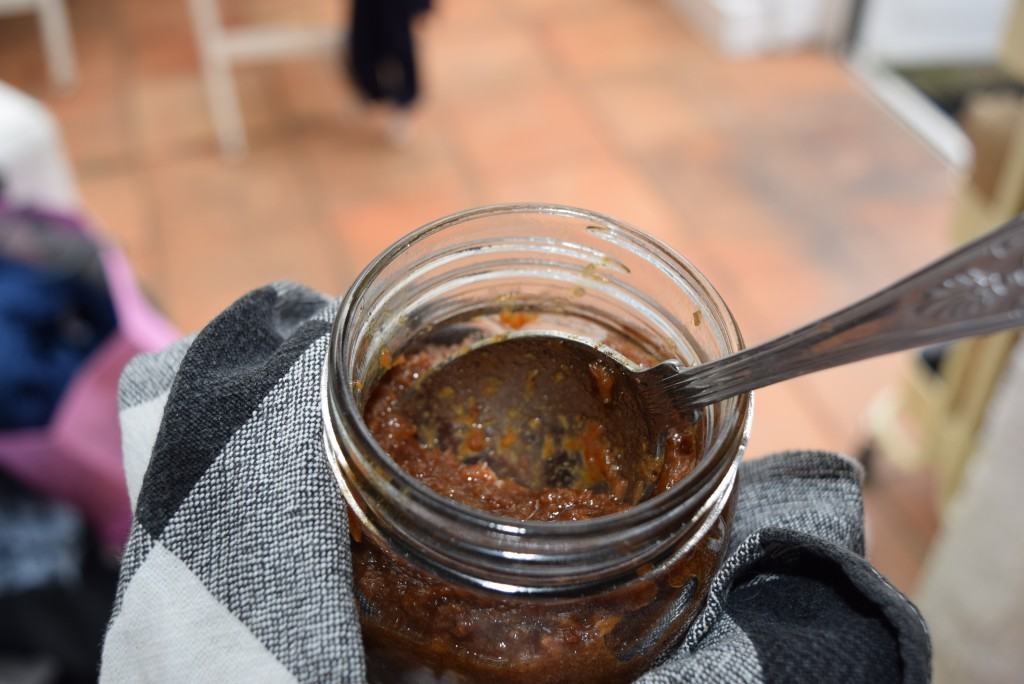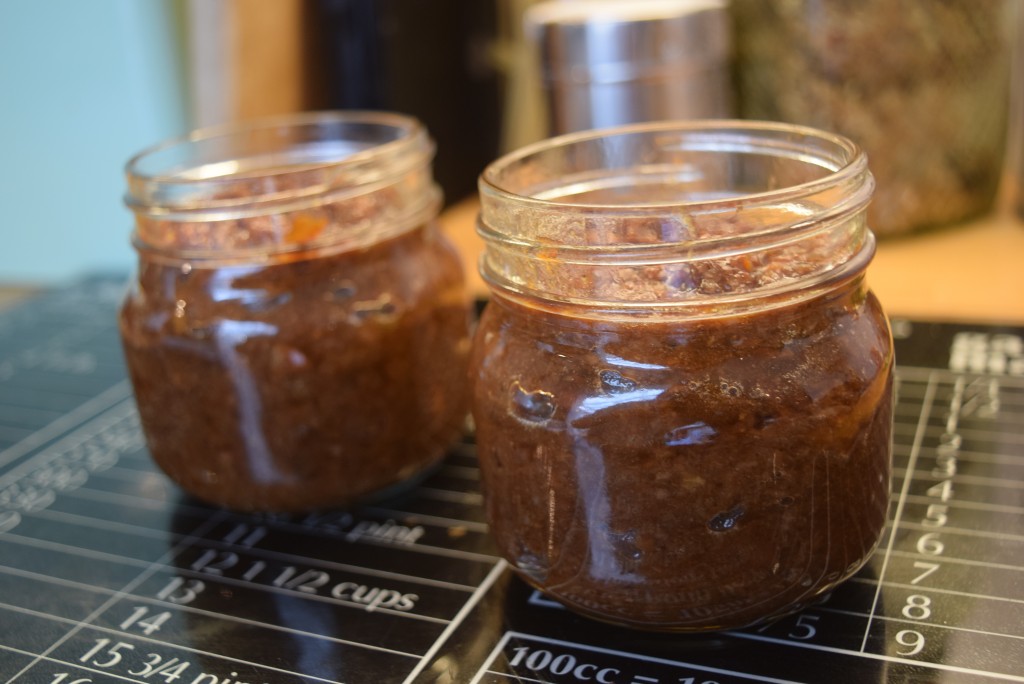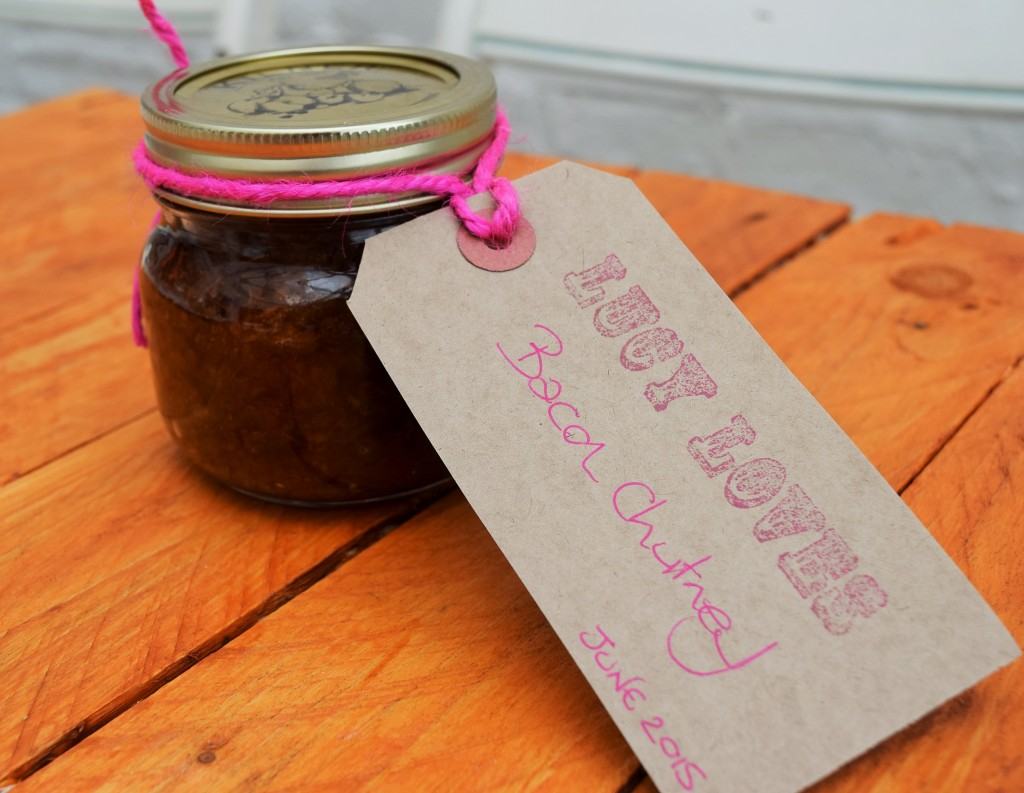 This flavourful Bacon Chutney has a myriad of uses. I made a start with mine on crackers with some strong cheese and it was simply perfect.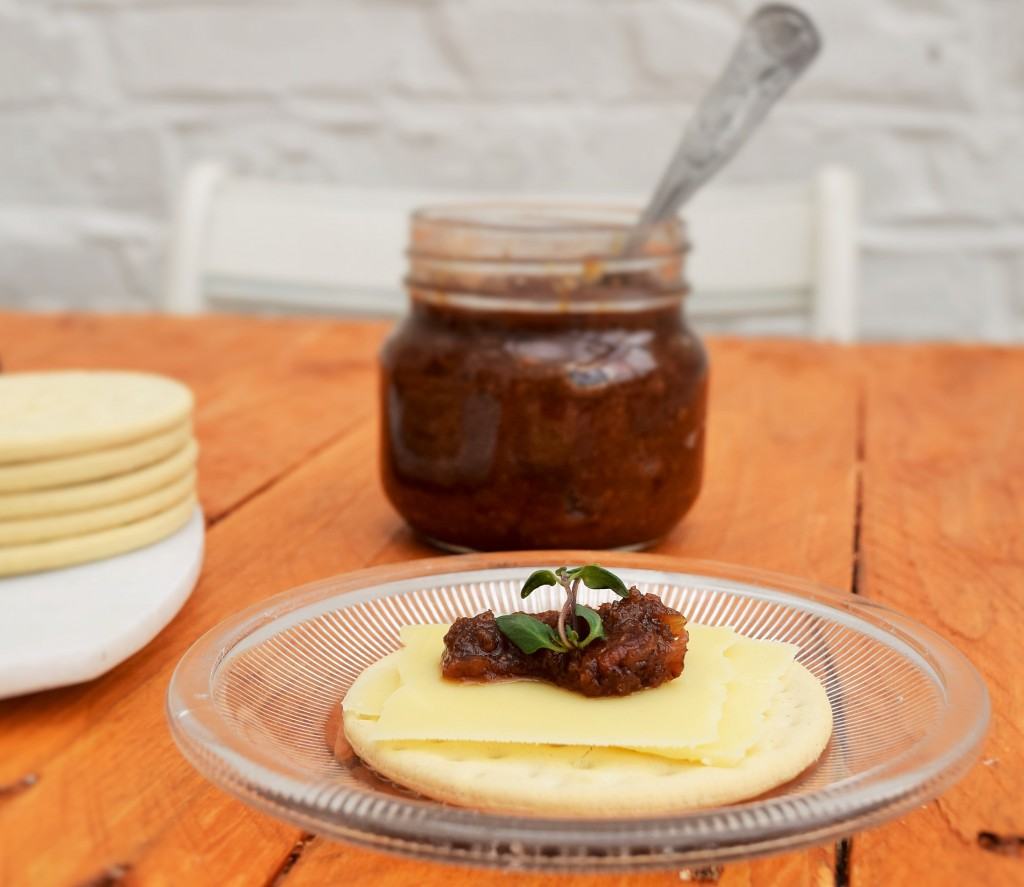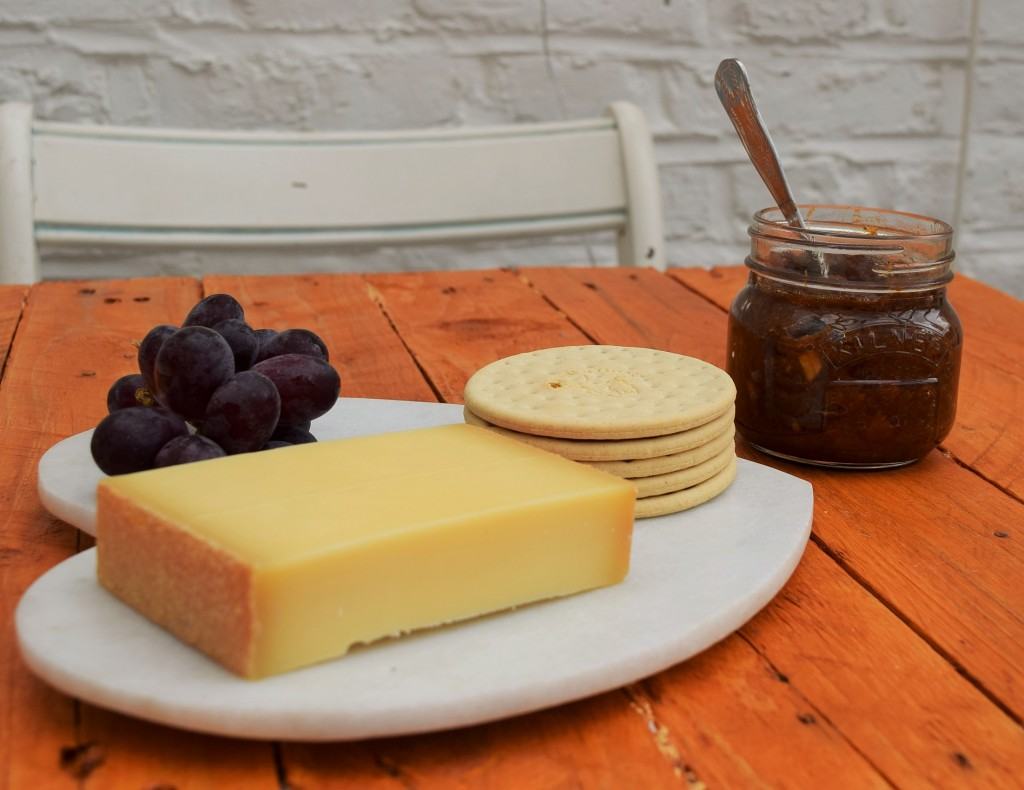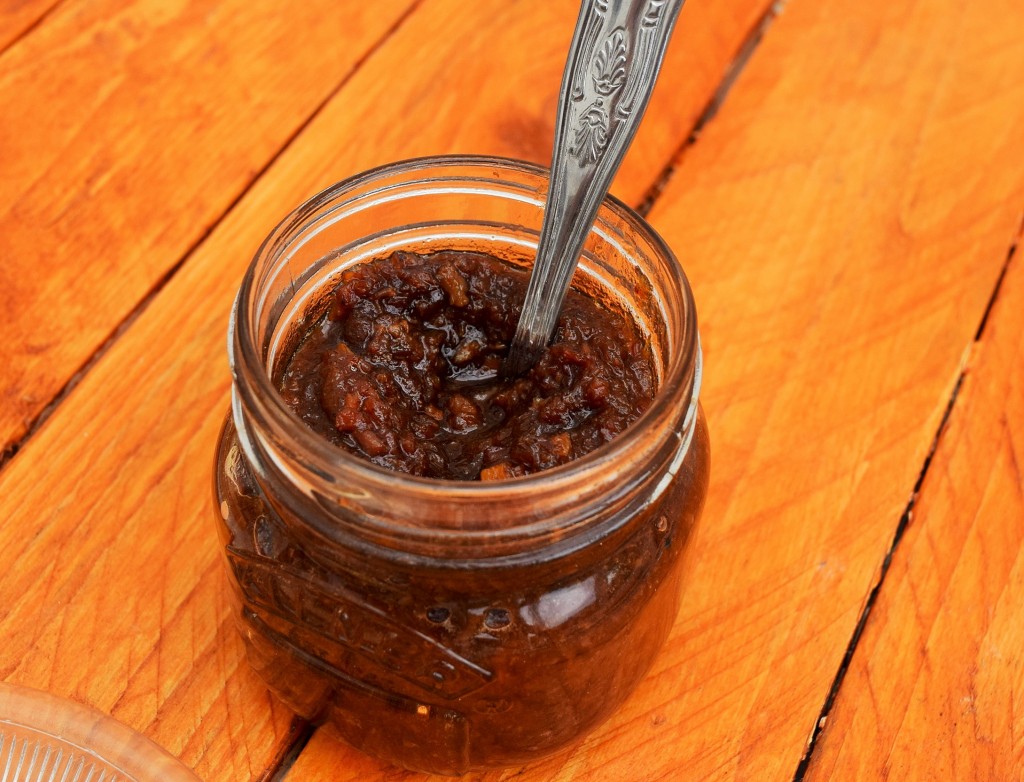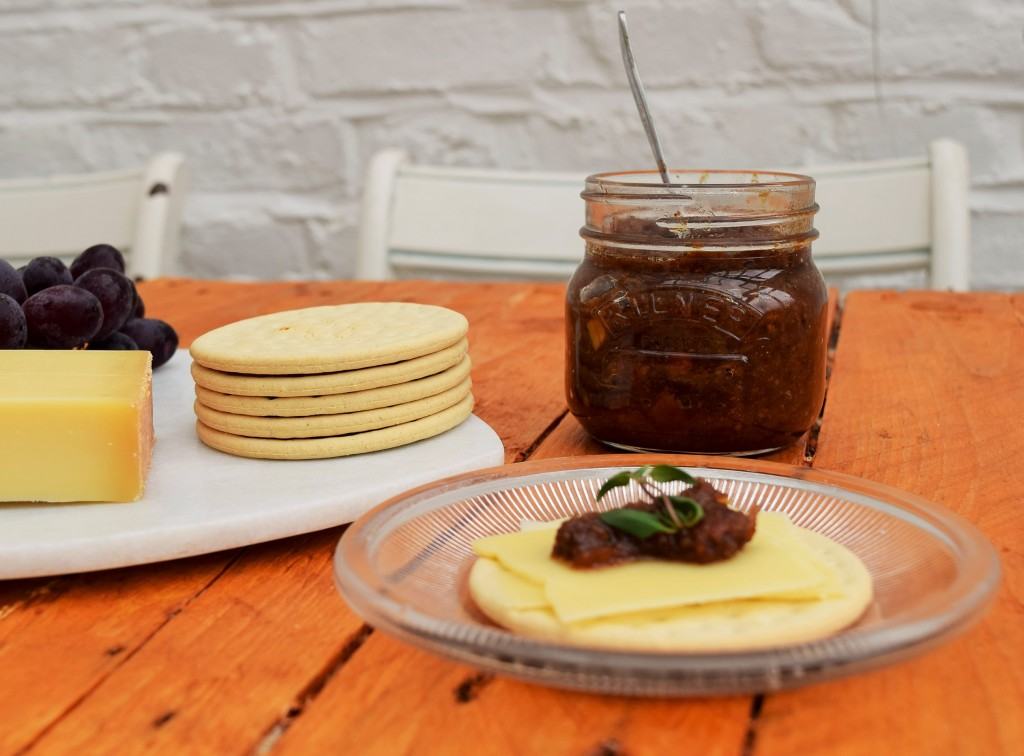 Unlike in a Cinnamon Roll, I feel bacon has a well deserved place in chutney. It adds the most amazing flavour to the simplest of foods. Bacon does make things better, the adage is true. Unless of course you don't eat bacon. If that's the case, nip over to the index page and make something non-bacon based from the full and varied Lucy Loves repertoire.
Lucy x
Bacon Chutney Recipe
Makes approximately 500ml
You will need 1 or 2 jars and lids, totaling approx 500ml, a frying pan and a slow cooker
500g bacon, I used smoked back bacon
2 medium sized onions, chopped
2 cloves garlic, chopped
Black pepper
A pinch of chilli flakes
100g dark brown sugar
125ml cider vinegar
60ml maple syrup
200ml freshly made coffee
Put a large frying pan over a medium heat. Snip the bacon into small strips and add to the pre heated frying pan. Slowly fry until the bacon is lightly browned and starting to crisp, this should take around 15 minutes. While this is going on, chop the onions and garlic cloves.
When the bacon is crisp, add to the slow cooker bowl. If there is a lot of fat left in the pan, drain off all but a tablespoon then add the chopped onions and garlic for around 5 minutes, or until starting to brown and soften. Season with black pepper and a good pinch of chilli flakes. Once the onions are softening, tip in the brown sugar, stir well to get rid of any lumps, then pour in the cup of coffee, vinegar and maple syrup. Simmer for 2 minutes then pour the onions and liquid onto the bacon in the slow cooker bowl. Stir well then switch the slow cooker on and cook, without the lid, for 3 and a half to 4 hours. When cooked, the liquid should be syrupy and the mixture thickened. In a food processor or with a hand or stick blender, roughly process the chutney until coarsely chopped, not pureed. Spoon into clean jars, seal with a lid once it's cooled down, then store in a fridge for up to four weeks. Serve spread on anything and everything.