Blueberry Mojito Recipe
With all the business of getting the children back to school this week, shoes, blazers, bags, pens and the like, I really feel I deserve a Friday Cocktail today. After the leisurely morning starts during the school holidays, being up at the crack of dawn again is an unsavoury shock to the system. So today, I am sharing this Blueberry Mojito with you and it gets full marks from me. Whether you've had to be on back-to-school duty this week or not, make up any excuse to get your Bacardi out today. It's such a tasty one, I had to stop myself, and Clyde, from chugging it down in one go.
This delicious cocktail is so refreshing, fruity and fragrant. The blueberry juice adds a beautiful autumnal colour and flavour too, making it just perfect for the first Friday in September. But with the promise of a whiff of sunshine over the weekend, let's not write the summer off just yet. There may still be a few sunny cocktail Friday's left this year.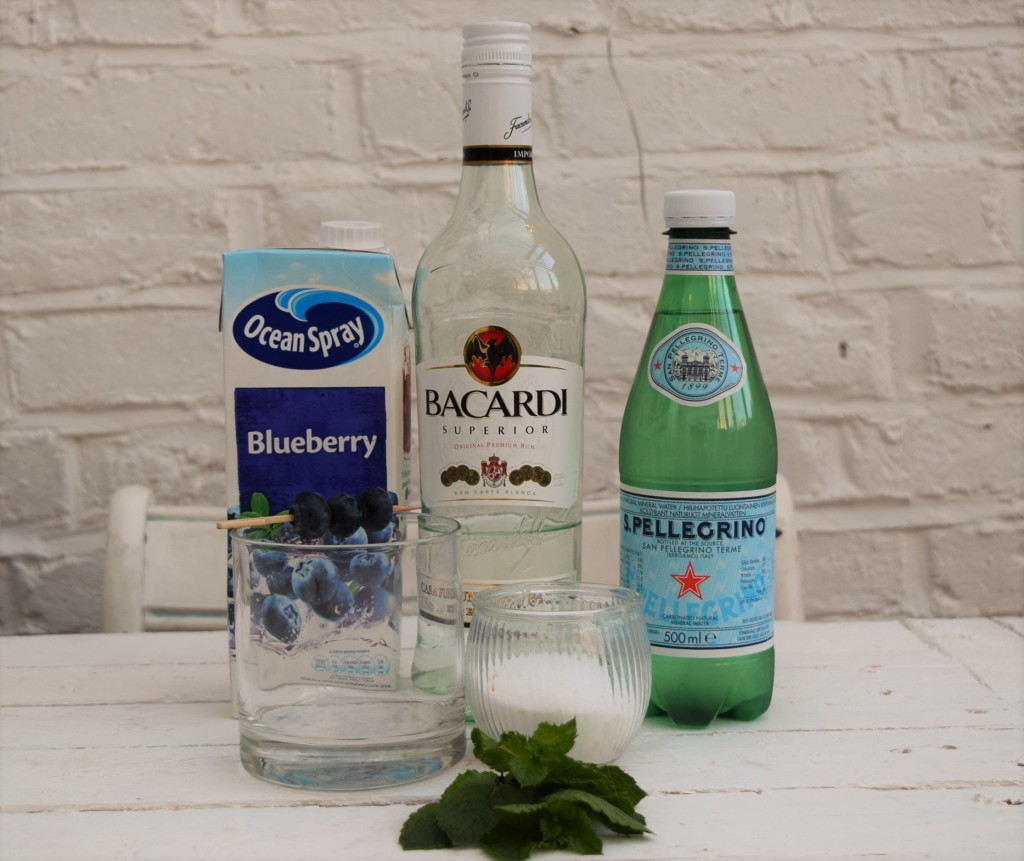 A fresh and simple line up for this Blueberry Mojito.  Just missing the fresh lime, which I forgot to add as I was distracted by the last minute need to go and buy a geometry set.
Make a start by taking a good sized tumbler. Add the caster sugar and fresh mint leaves. Give them a poke, or muddle, to release the wonderful fresh minty oils.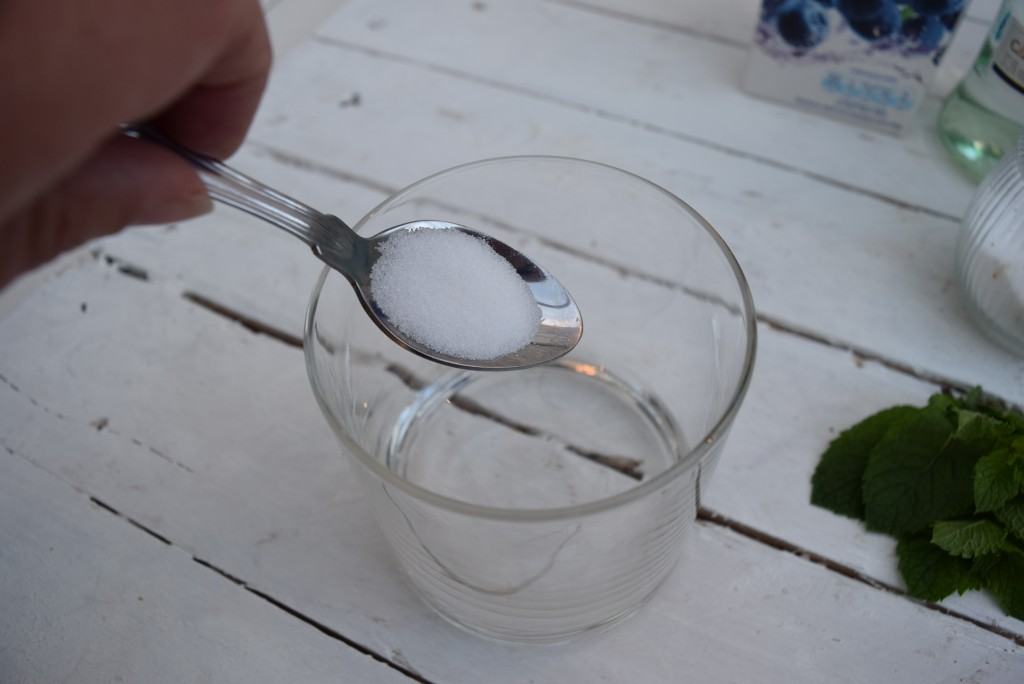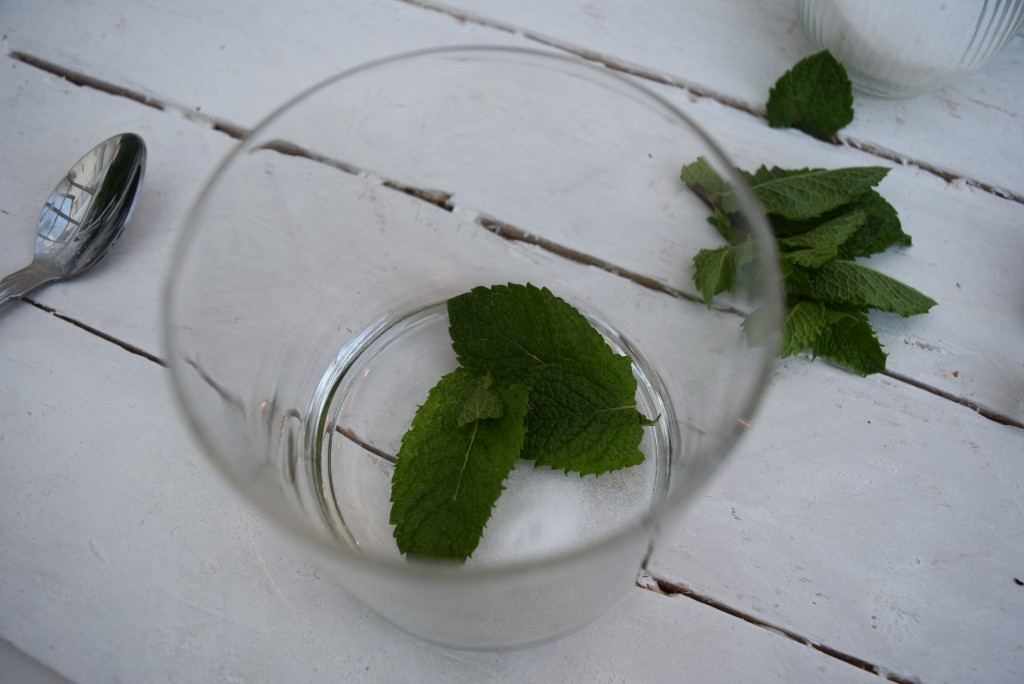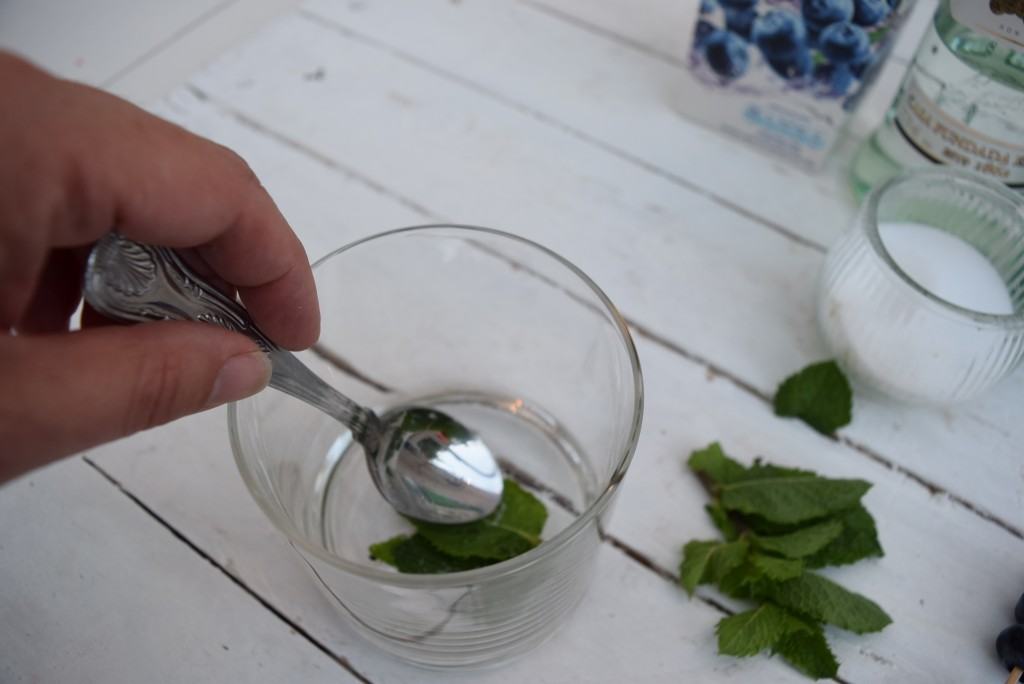 Follow in with a good handful of ice. Then add a nice big shot of Bacardi to this wonderfully fresh mix. Then *out of shot because I forgot it* squeeze in a quarter of fresh lime.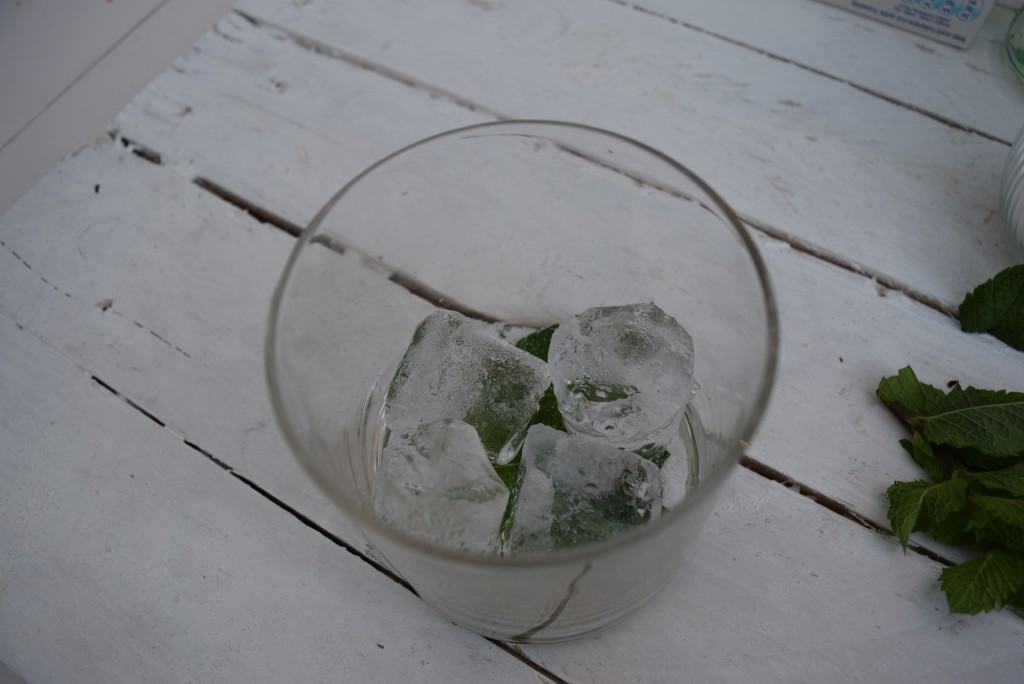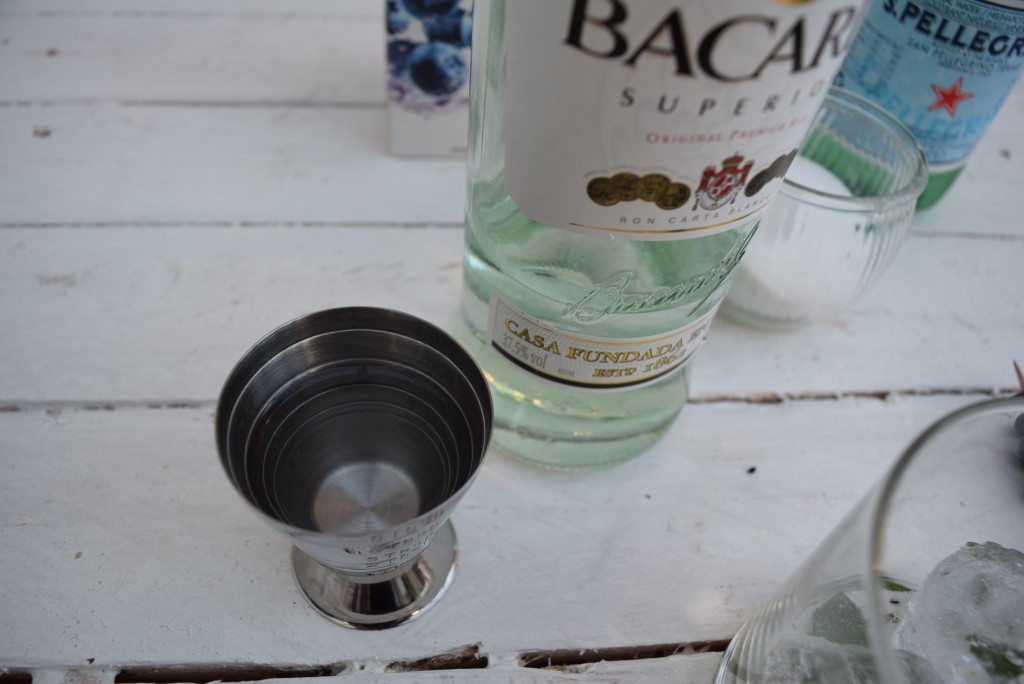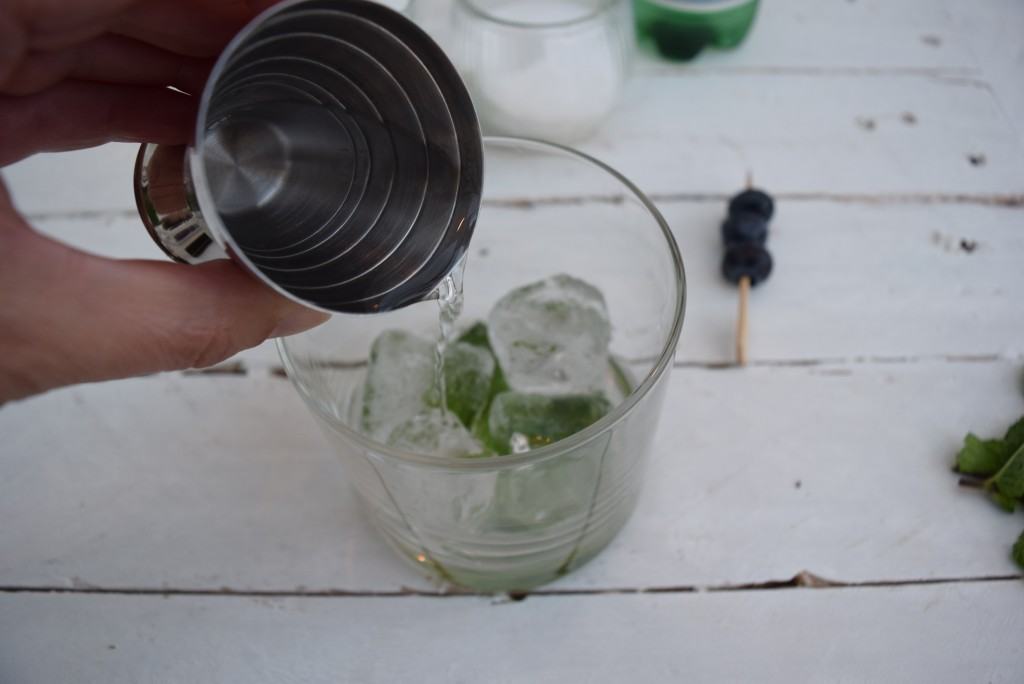 To this classic mojito mix, pour in some fruity blueberry juice. Top up with a spritz of fizzy of water and give the cocktail a good stir.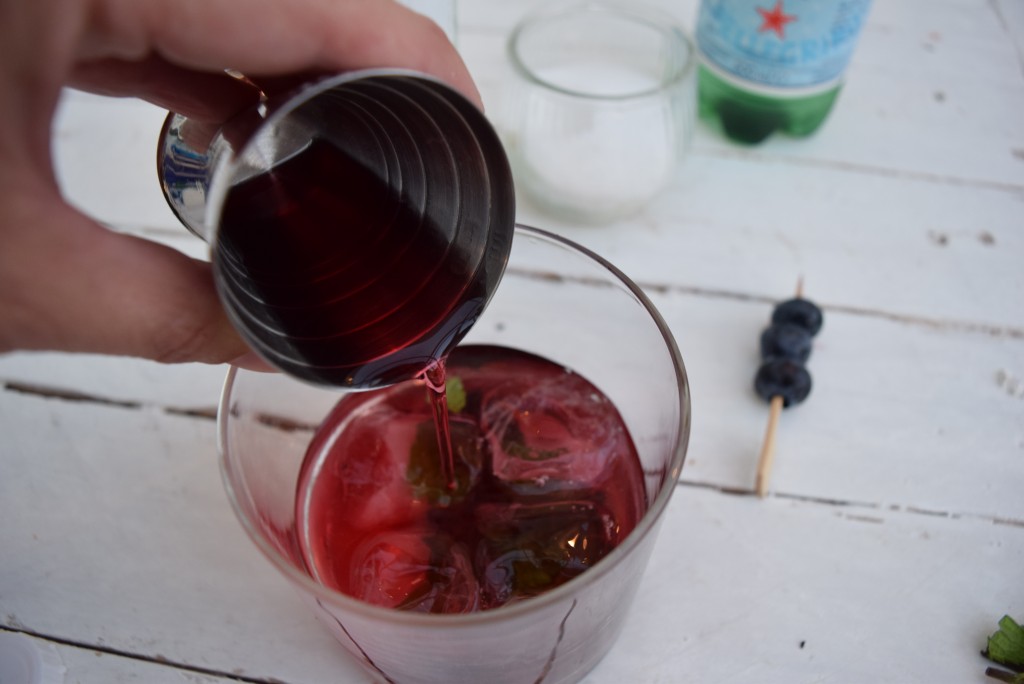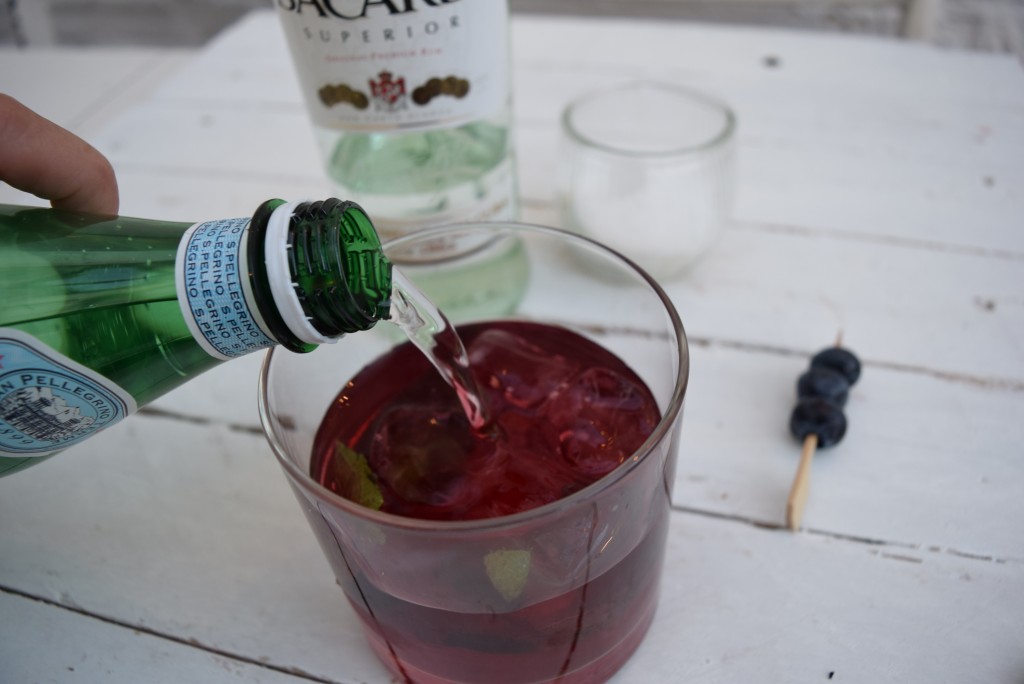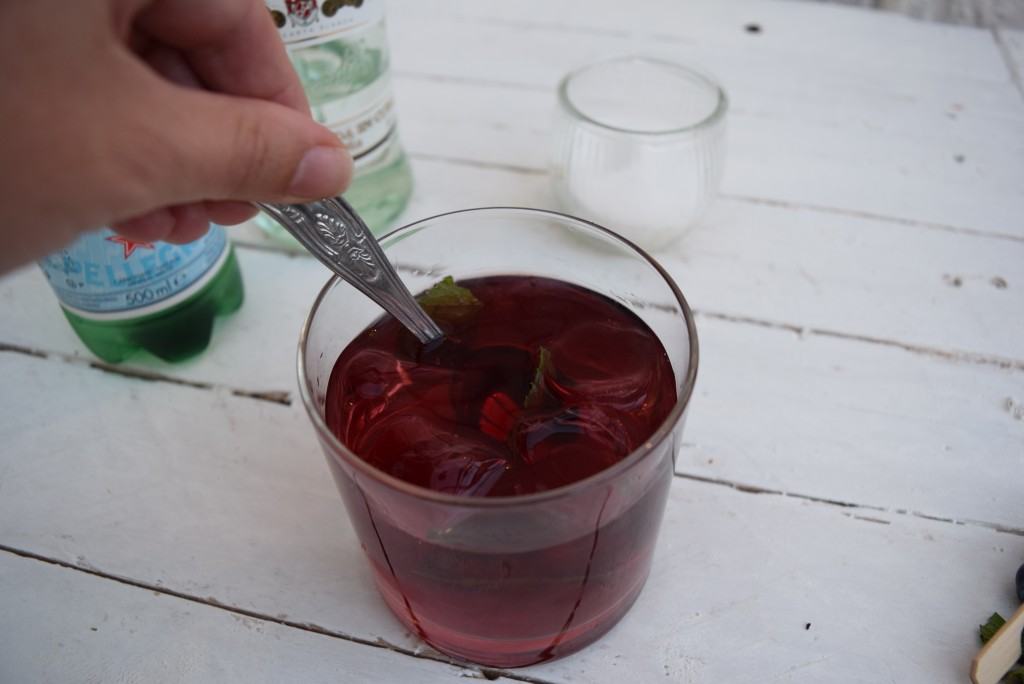 Garnish this colourful and fragrant cocktail with some fresh blueberries then it's all yours.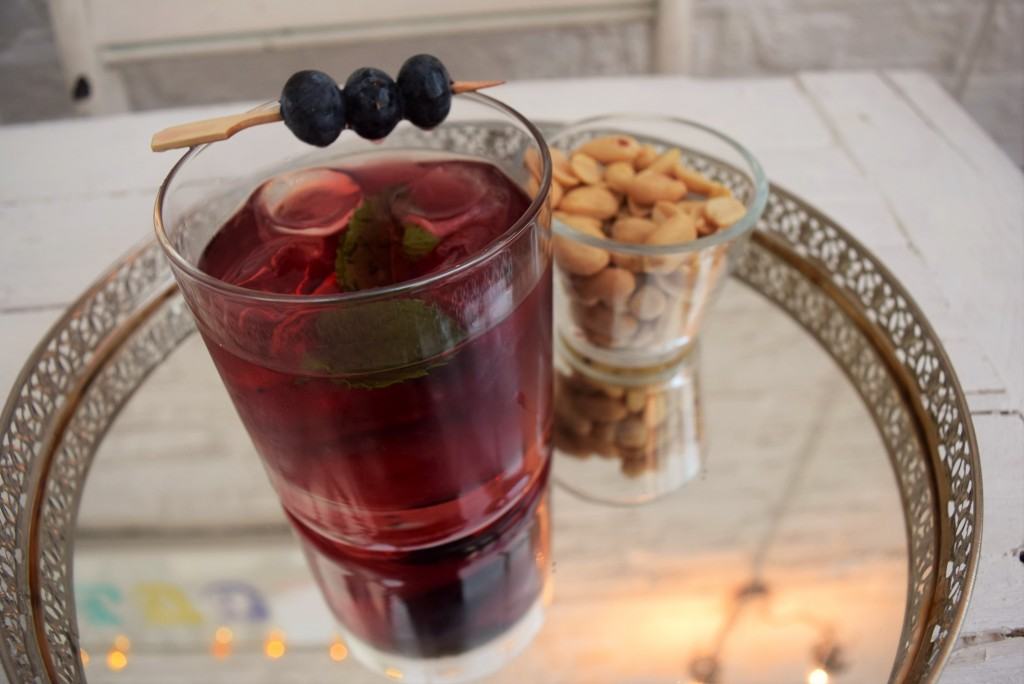 Served with a bowl of salted peanuts, as standard in our house.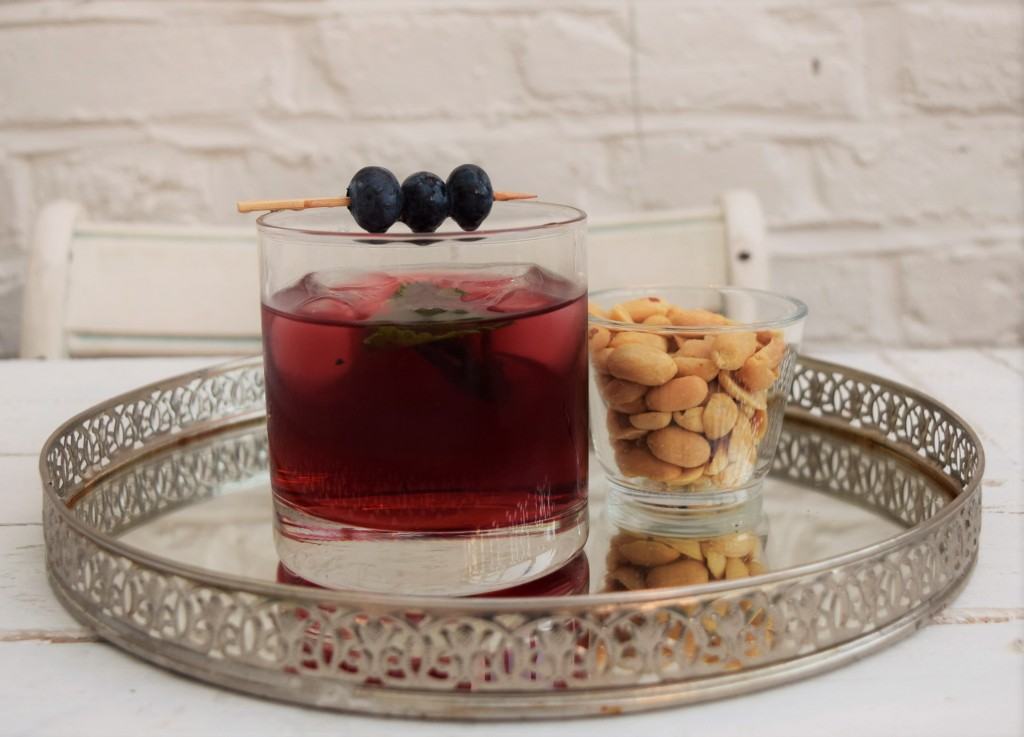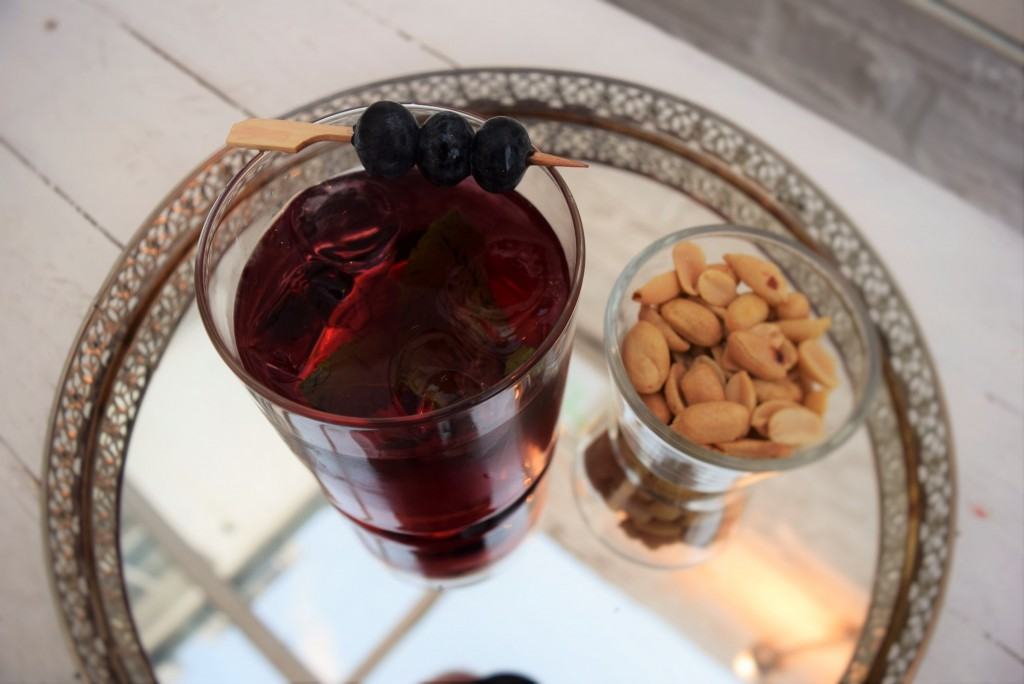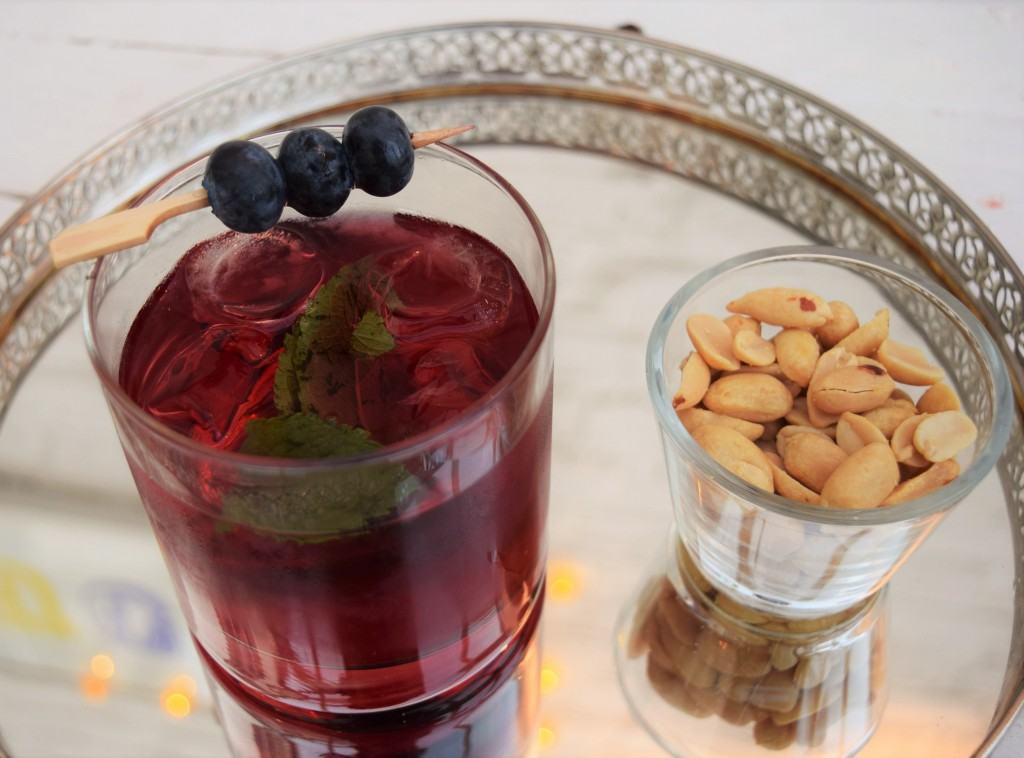 Such a beautiful cocktail, and as usual, super drinkable. I hope you have a restful weekend, even if you are having to help with homework or are back on the bloody football touchline *me*.
Lucy x
Blueberry Mojito Recipe
Serves 1
You will need a tumbler style glass
3 fresh mint leaves
1/2 teaspoon caster sugar
Ice
40ml Bacardi or any white rum
A quarter of lime, squeezed
80ml to 100ml Blueberry Juice
A splash of fizzy water or soda water
Fresh blueberries to garnish
Take a good sized tumbler and add the half teaspoon of sugar. Add the fresh mint leaves and give them a poke with a spoon, or muddle, to release the minty oils. Pop in a good handful of ice then measure out the white rum and add to the glass. Squeeze in a quarter of fresh lime, then pour in the blueberry juice, top up with a splash of fizzy water or soda, stir then glug away.