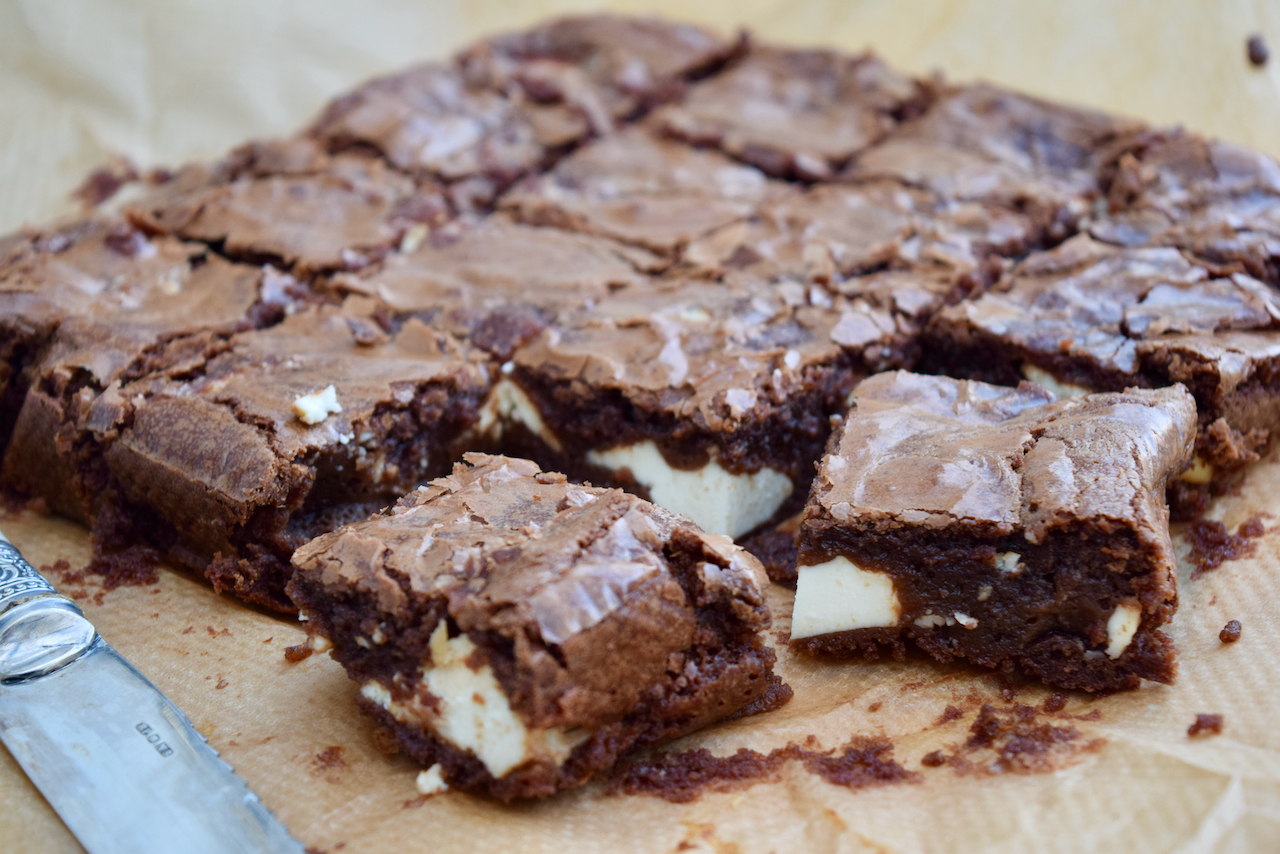 Chocolate Cream Cheese Brownies recipe
I have so many cookery books I feel it won't be long before Channel 5 come round and make a documentary about my hoarding issues. Some are barely touched, some have pages stuck together with cake mixture where I've used them over and over again. How to Be a Domestic Goddess is, and always has been one of my favourites; I actually have two copies where the first one is so worn. These Chocolate Cream Cheese Brownies are an all time classic from Nigella's amazing book and I can only apologise I've not shared these bloody delicious morsels with you before now.
Brownies are my go to bake, they're loved by all and make a great hostess gift, birthday treat or last minute pudding. These cream cheese laced affairs are such a tasty addition to my endless list of brownie recipes. The rich, fudgy chocolate bake is packed with a whole 200 grams of cream cheese. They form a slightly sour layer between the sweet brownie batter. They're soft, distinctly under baked, as all the best brownies are, and ever so moreish. You can serve these warm from the oven, but I love them best fridge cold; they're wonderful with some raspberries and a lake of double cream as an emergency dessert.
Just when you think brownies can't get any more delicious along comes a batch baked with a layer of cream cheese in the middle. Think chocolate cheesecake with none of the drama and tons less kerfuffle.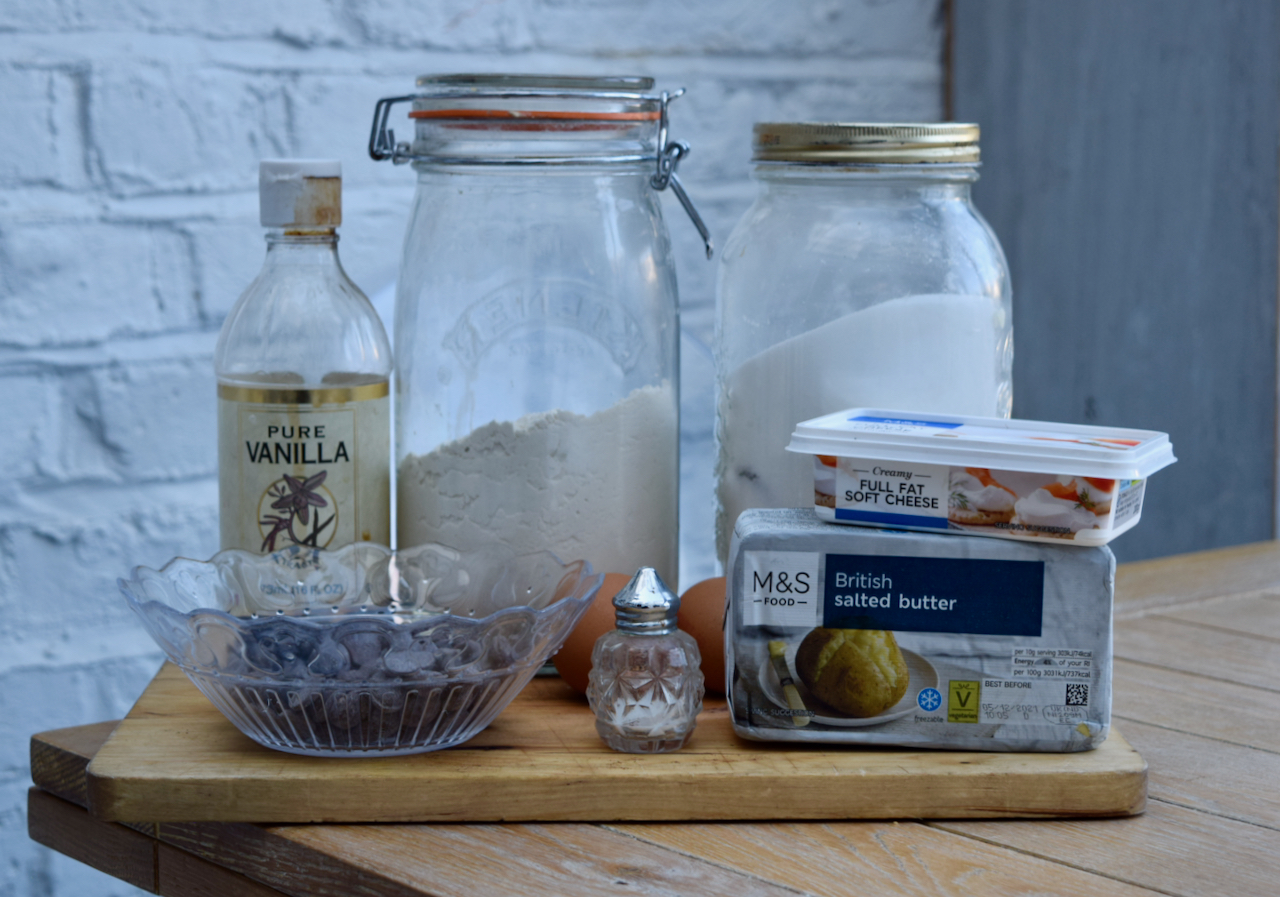 Standard brownie fodder here, apart from the lovely packet of cream cheese. I love full fat here, there's no point in going down the low fat route in this recipe. My chocolate was 55% cocoa solids giving a less dark brownie but go down the 70% route if you'd rather.
Start by pre heating your oven to 160 degrees fan assisted and lining a 20cm square baking tin. Next, melt the chocolate and butter together, either over a pan of simmering water or in 30 seconds increments in the microwave. Once the butter is just melting into the chocolate, leave for a moment then stir together until glossy.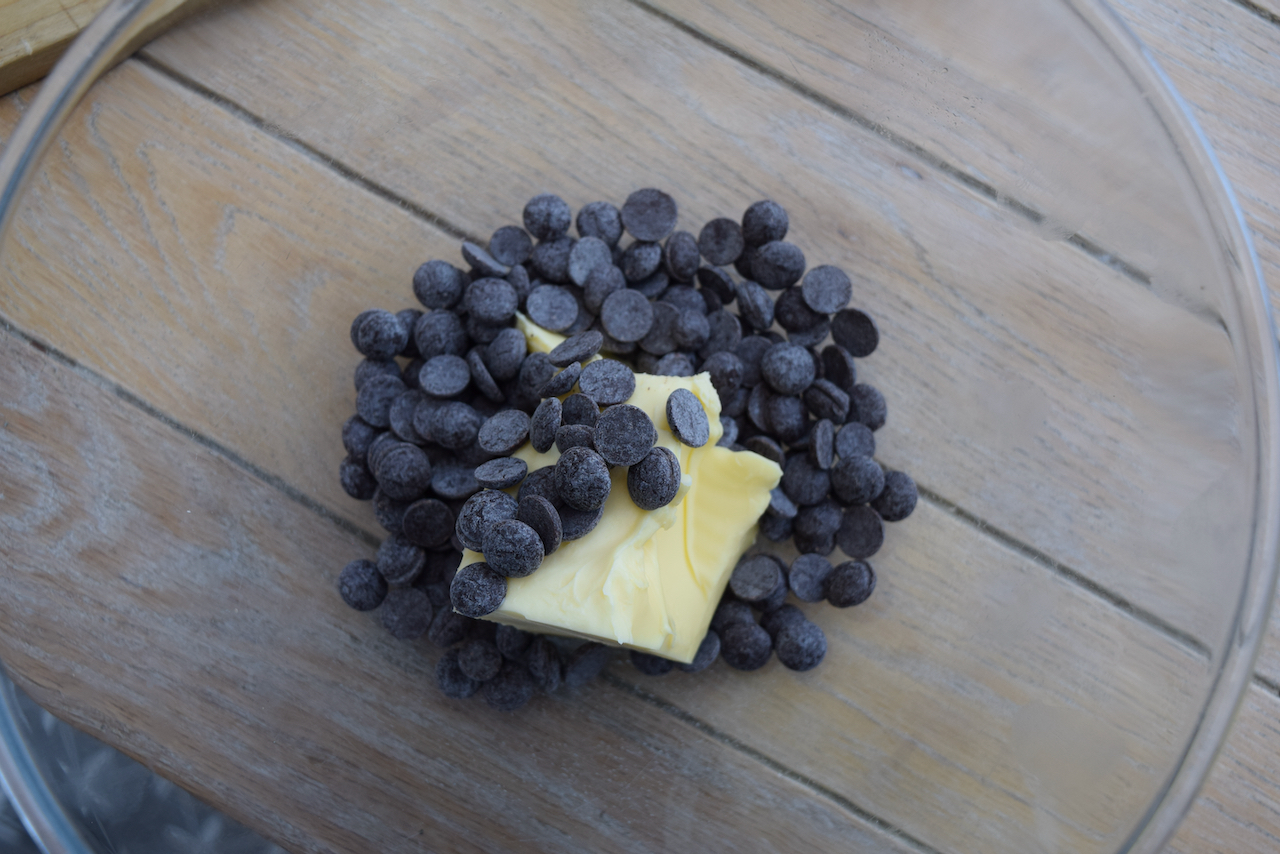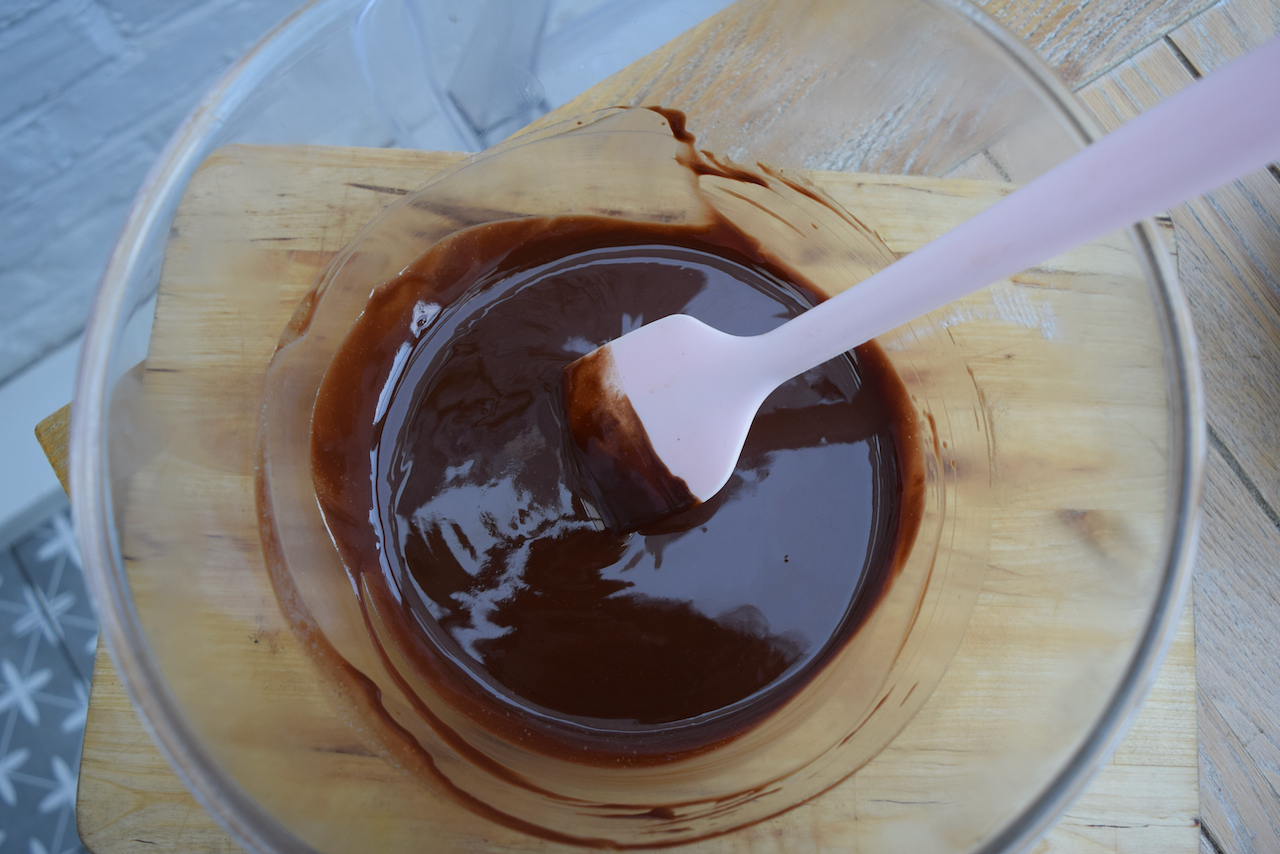 In a smaller bowl, whisk together the eggs, caster sugar and vanilla until just lighter in colour and texture.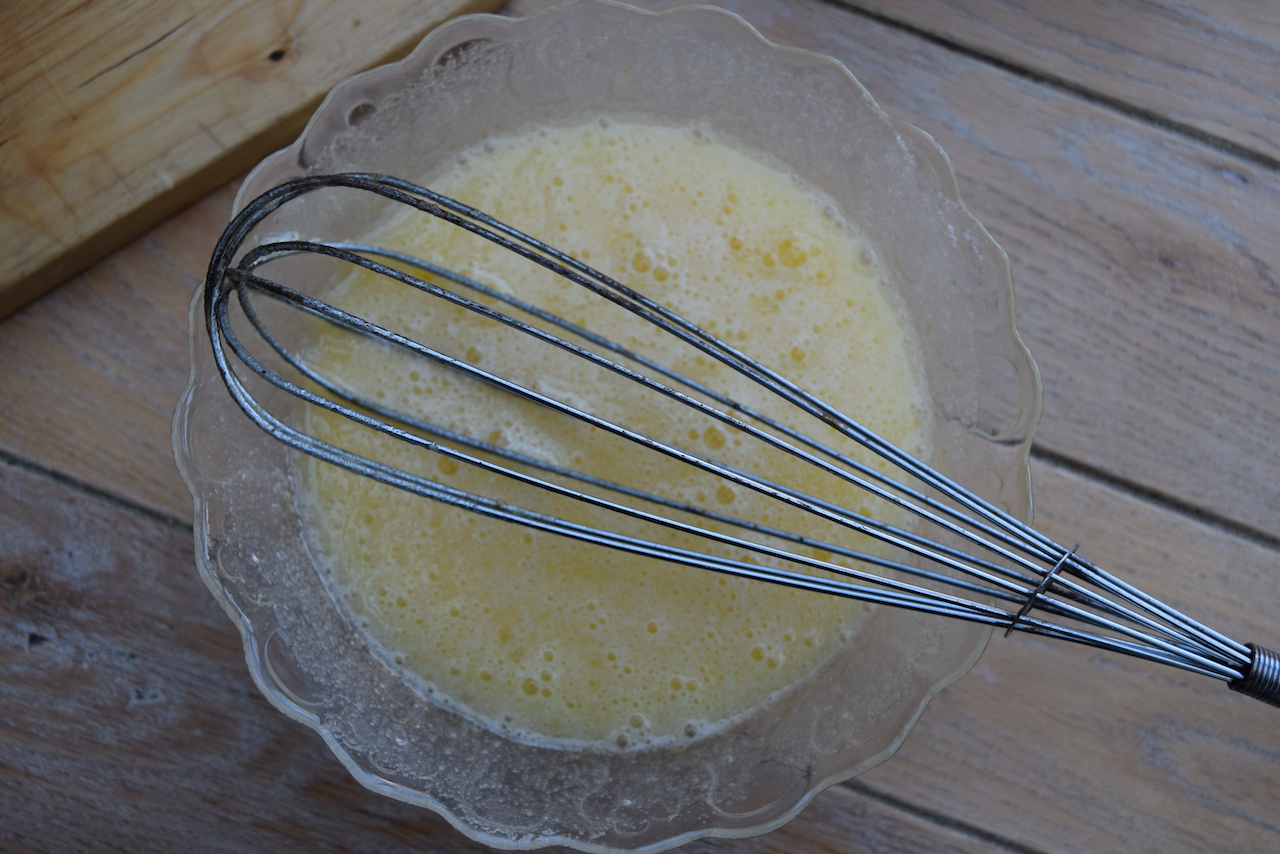 Pour the egg mix into the chocolate mix and fold together until smooth.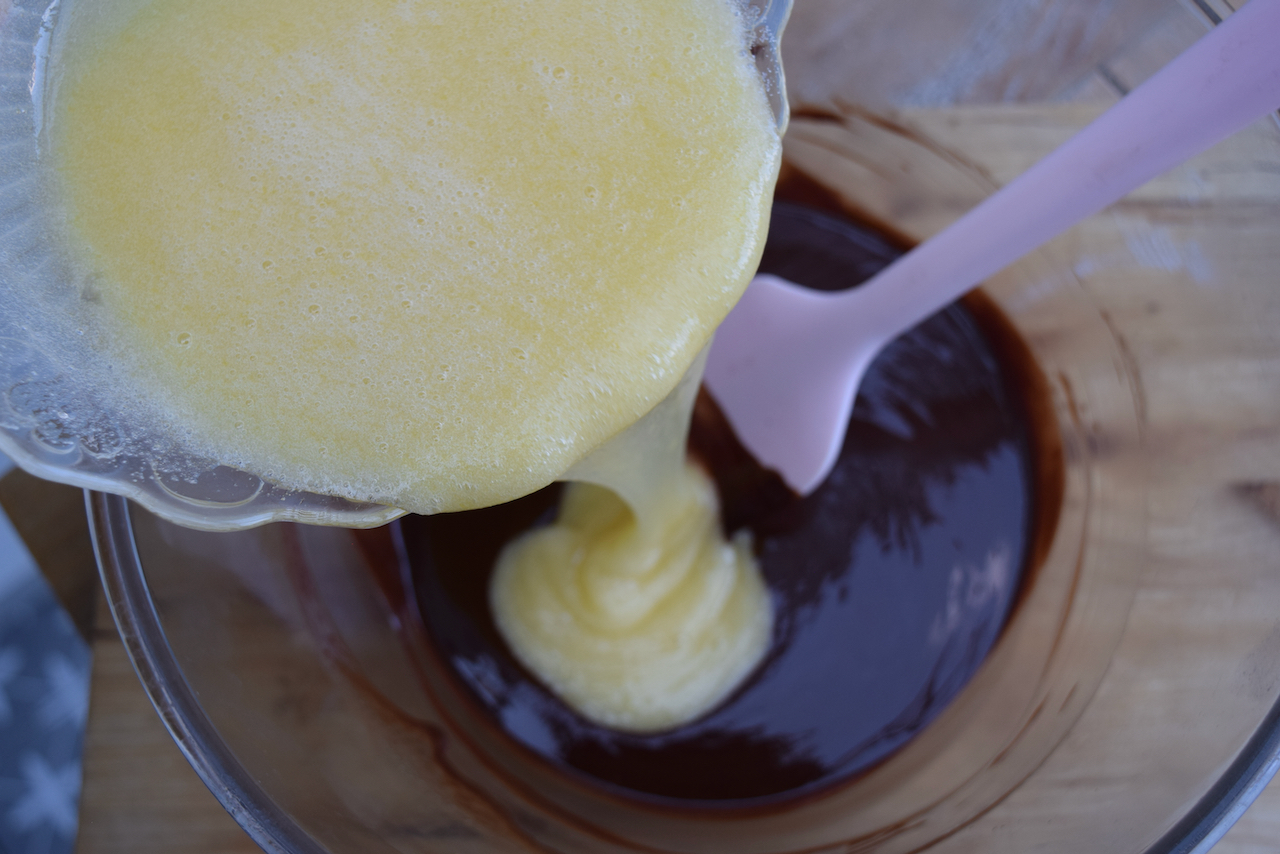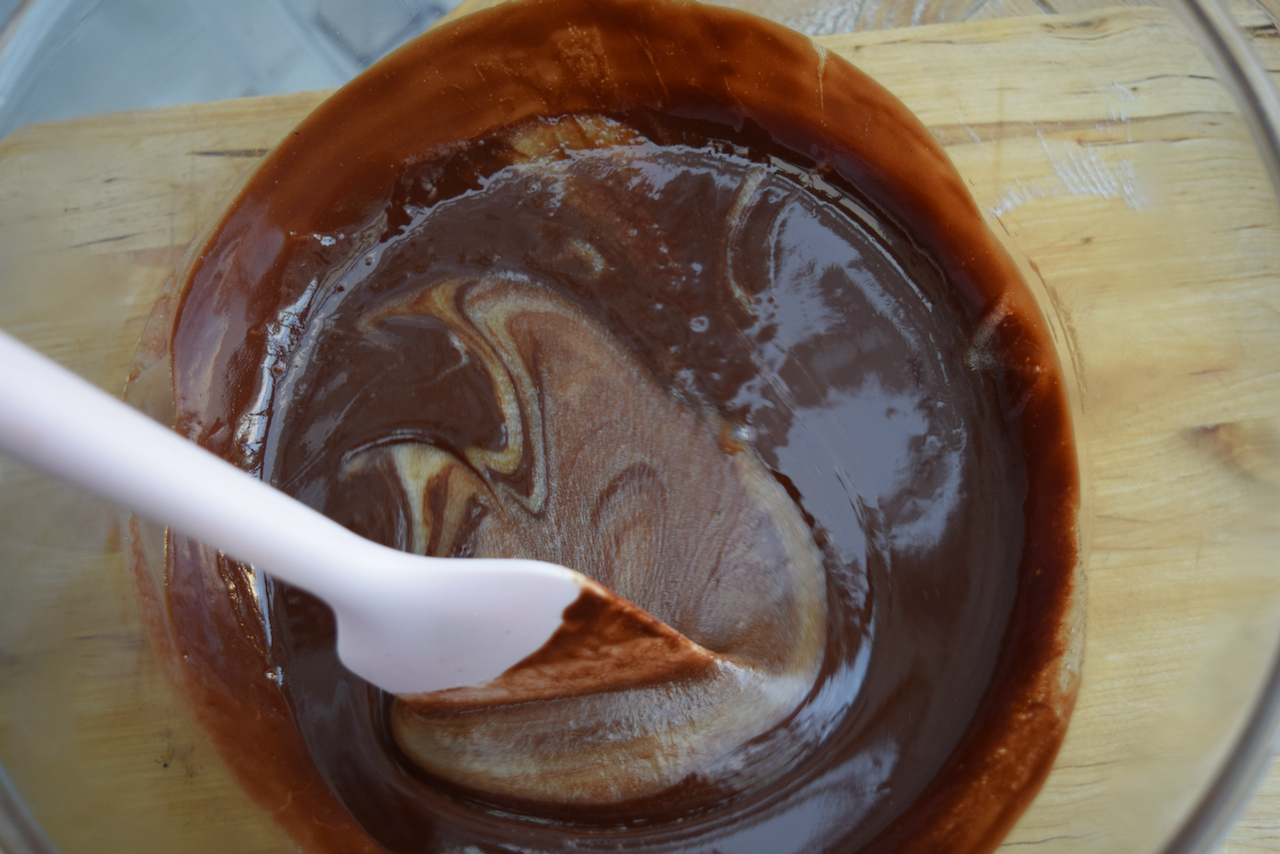 Finally fold in the flour until there are no floury streaks then pour half the mixture into the base of your lined tin.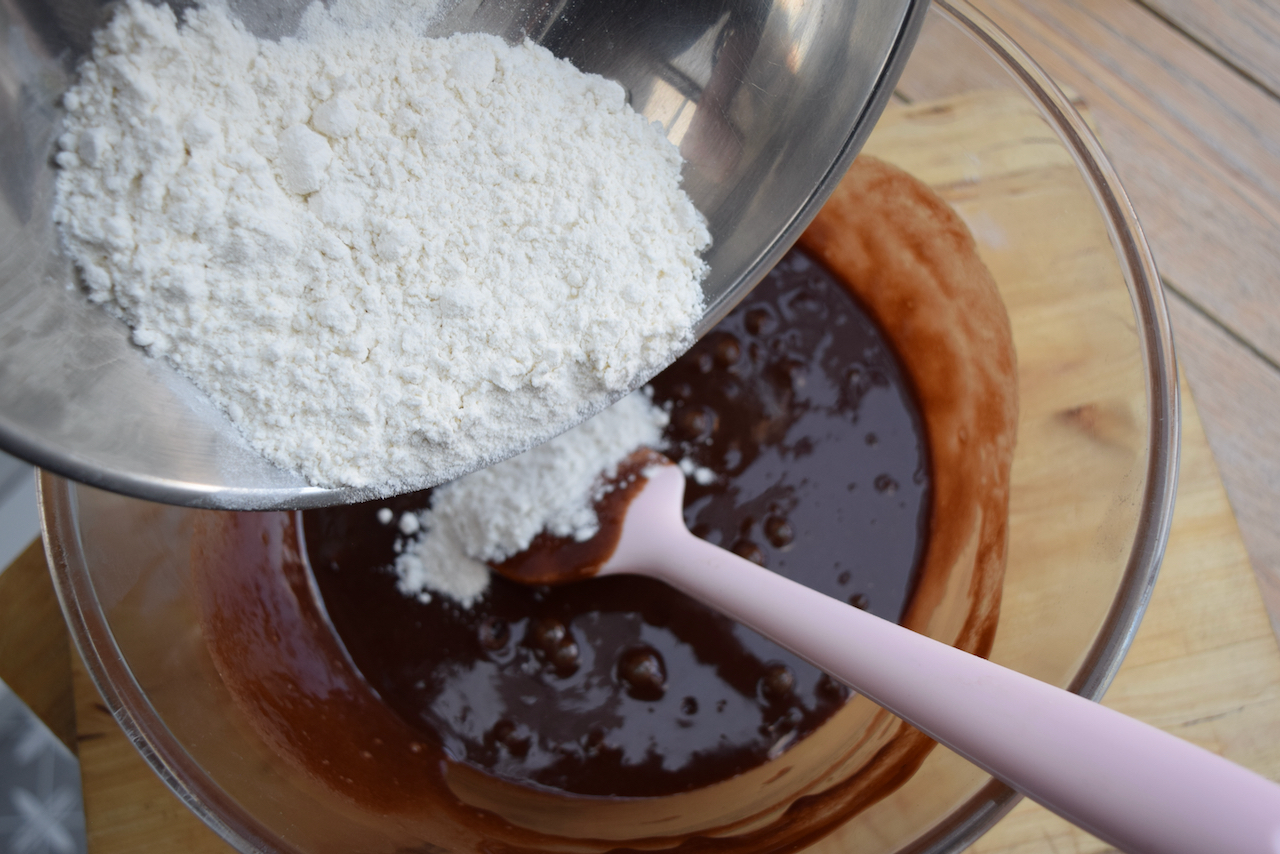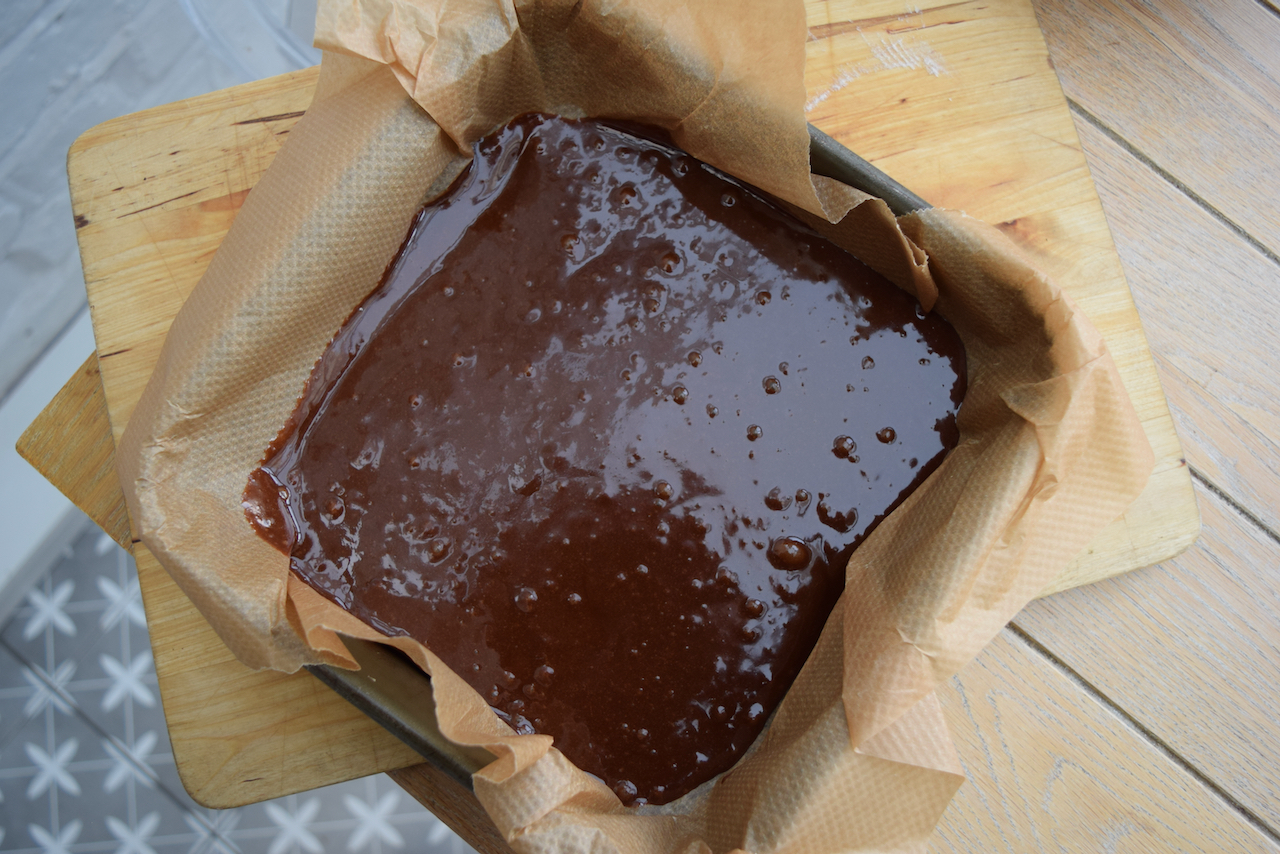 Take the cream cheese, straight from the fridge, and spoon large dollops over the layer of brownie batter. Don't worry about precision here, this isn't the Great British Bake Off.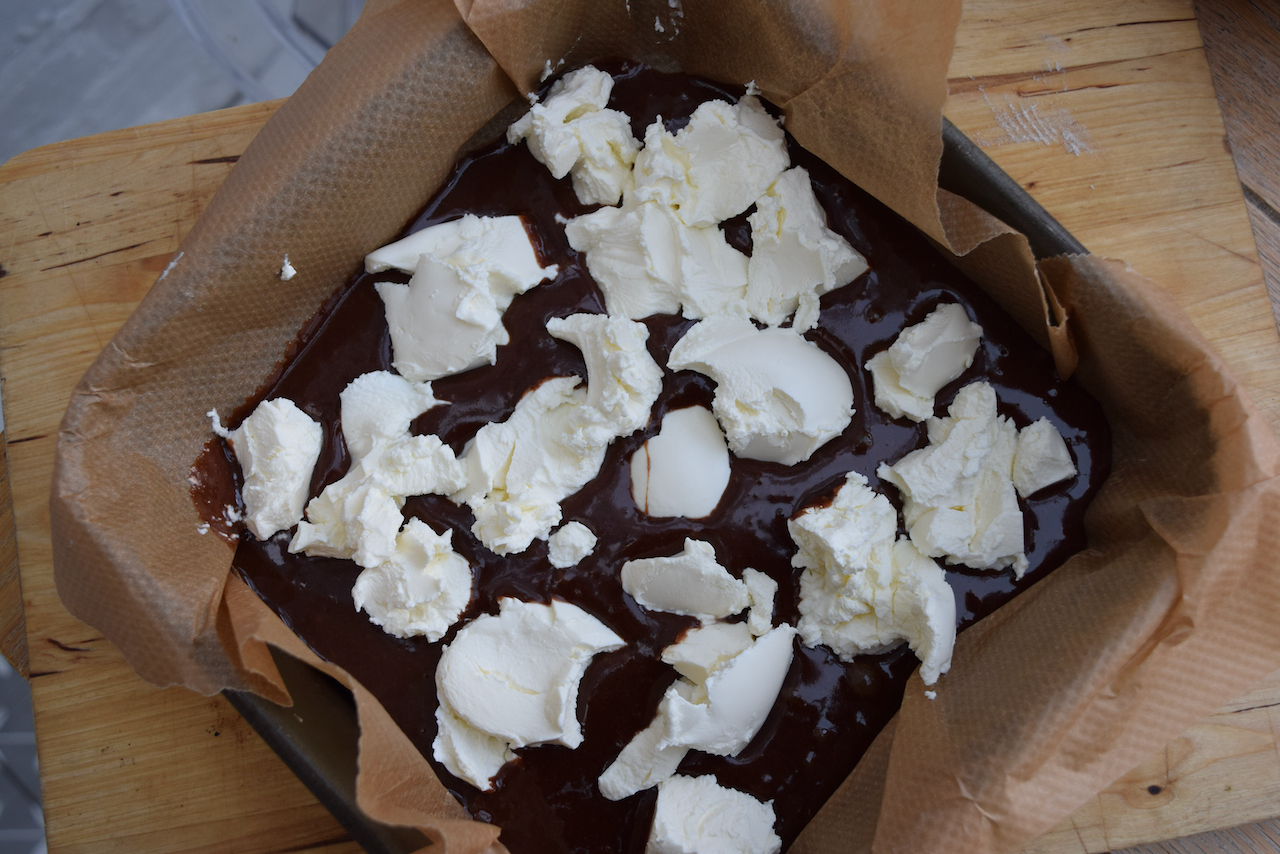 Now, pour the rest of the brownie mixture over the cream cheese layer doing your best to cover the cream cheese but not panicking too much if you don't.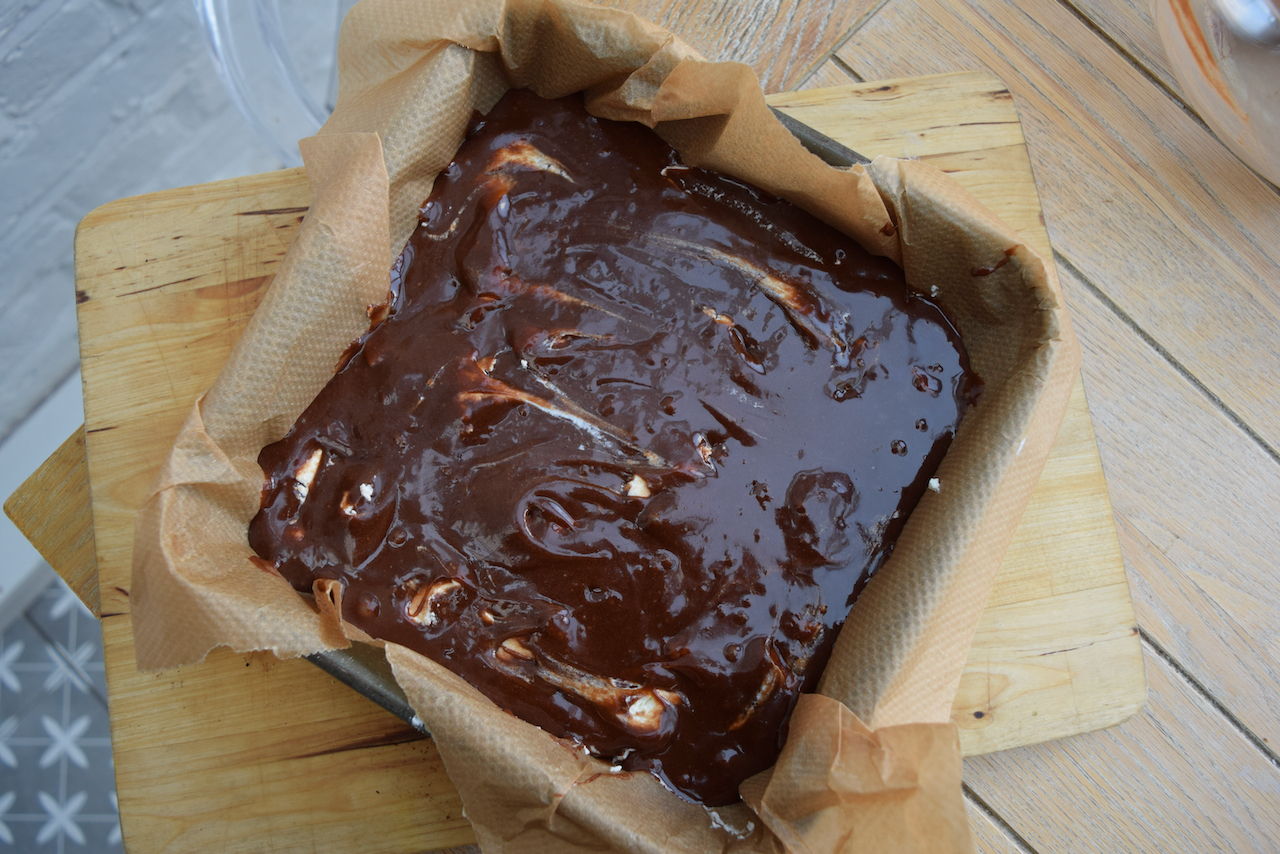 Bake your bake for a scant 25 minutes. These are cooked when the top is firm and crisp but the middle is still soft and erring on the side of underbaked.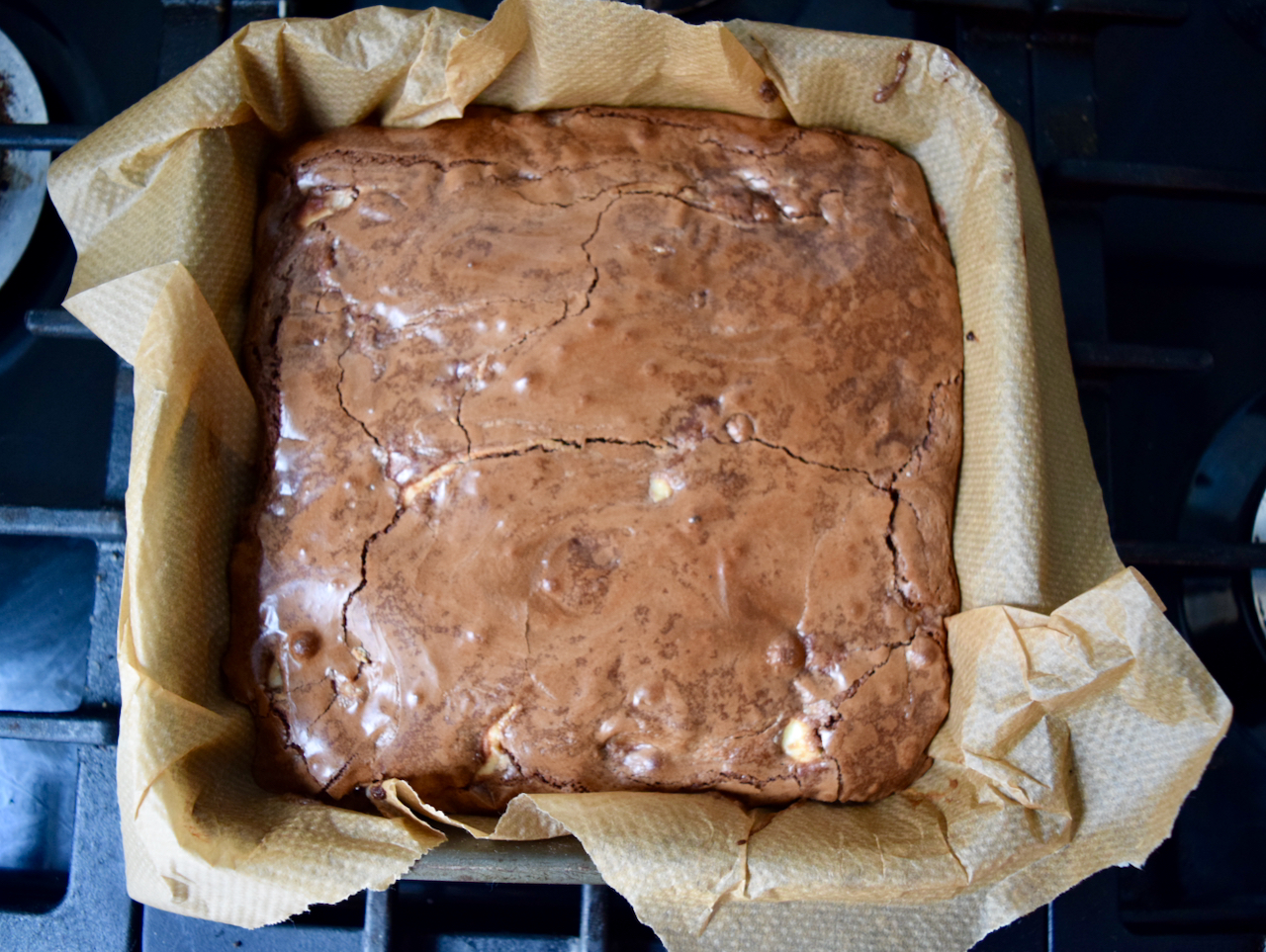 Leave the brownies to cool on a wire rack and if you can bear the wait, refrigerate until cold, or just serve at room temperature if patience is not your thing. Cut into 16 modest squares, or go bigger if you prefer more of a mouthful.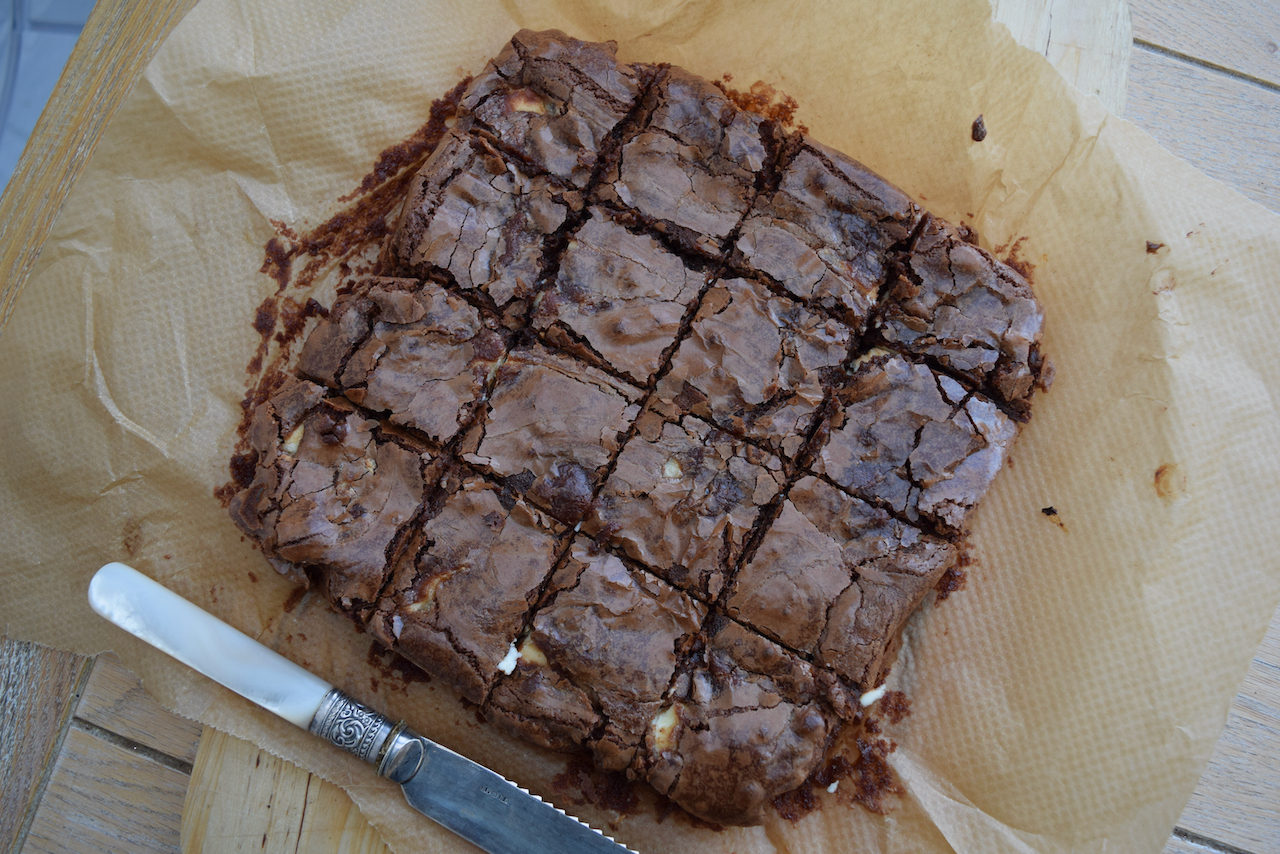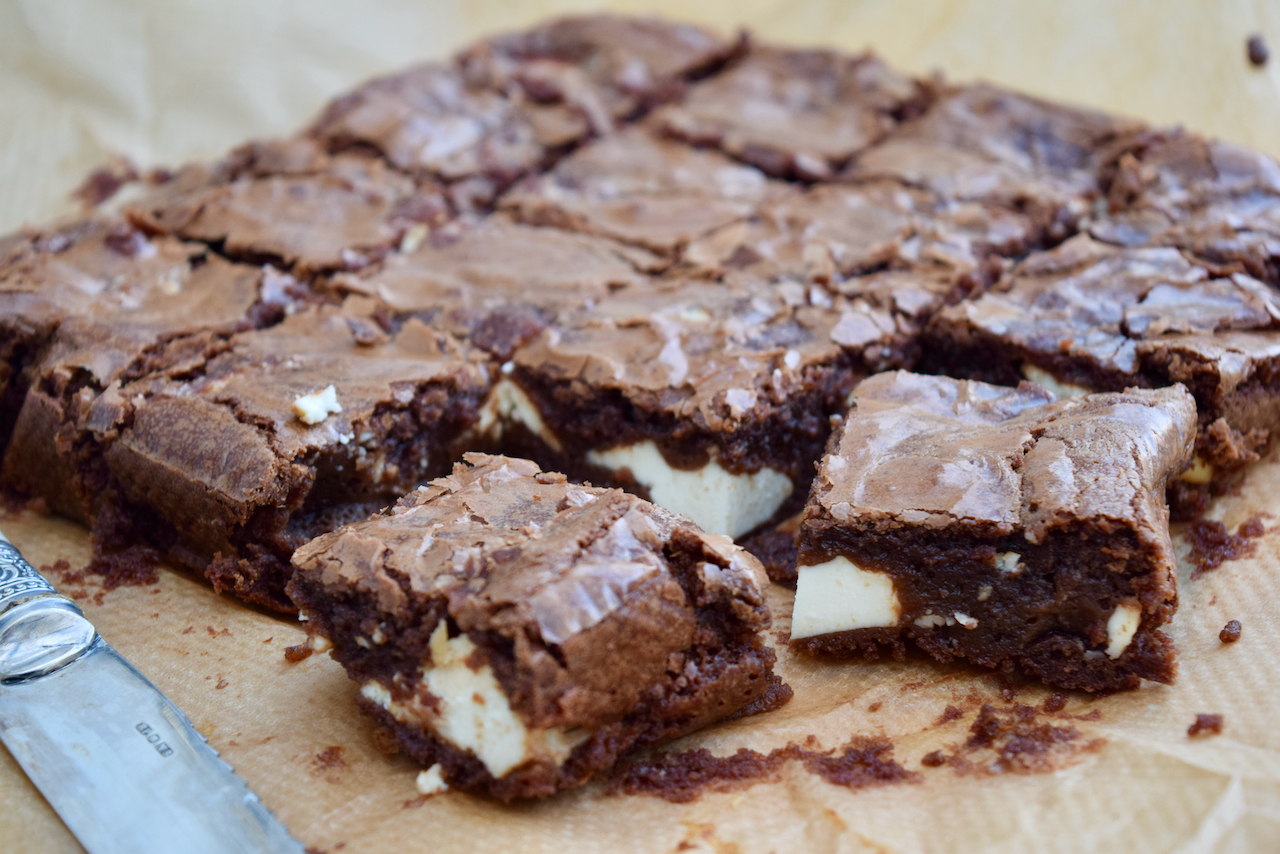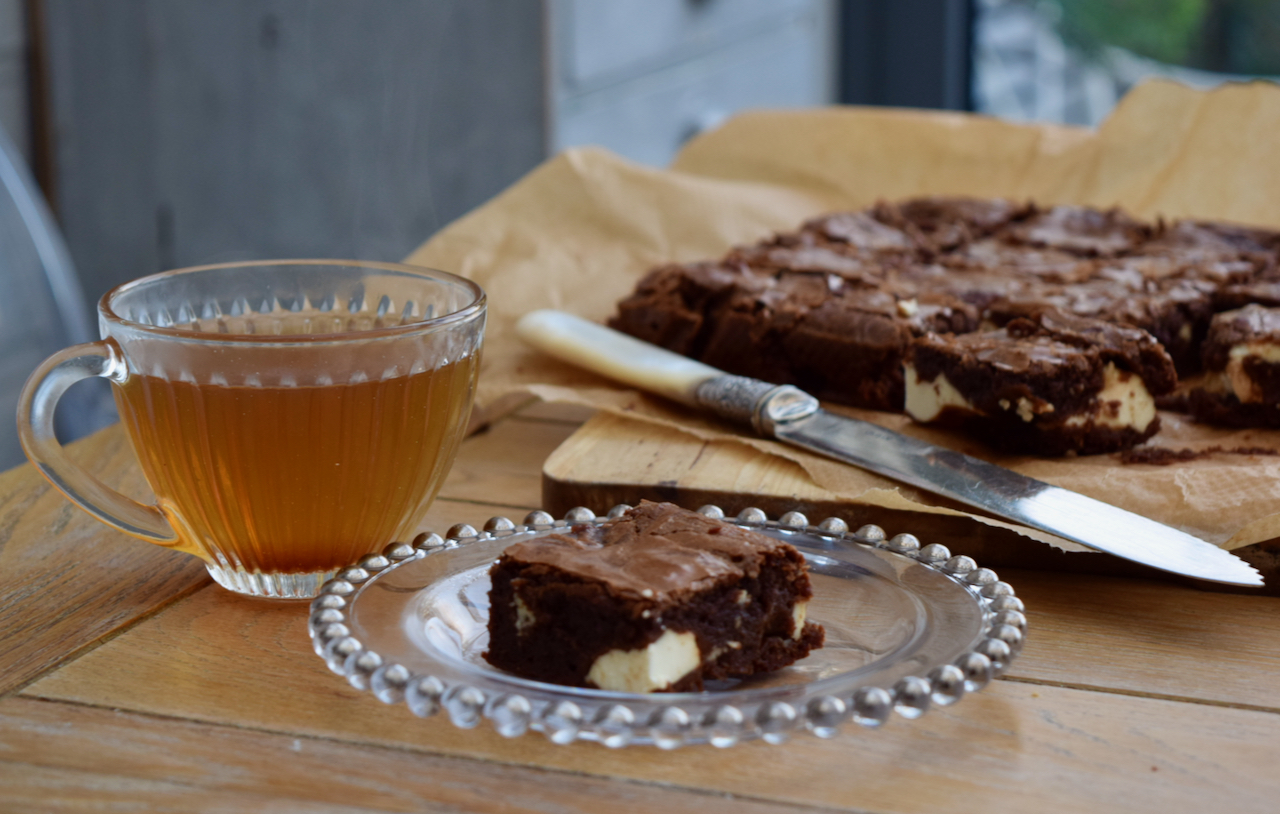 Sometimes it pays to flick through your hoard of cookery books; they remind you of old favourites, a bit like looking through a photo album. But without the reminder of how young and wrinkle free you used to look.
Lucy x
Chocolate Cream Cheese Brownies recipe
Makes 16 modest squares
You will just need bowls and a lined 20cm square tin
125g dark chocolate, anything over 55% cocoa solids please
125g butter
200g caster sugar
2 eggs
1 teaspoon vanilla extract
75g plain flour
A pinch of salt
200g cold cream cheese, full fat is best
Pre heat your oven to 160 degrees fan assisted and line a 20cm square tin.
In a large bowl, melt the chocolate and butter over a pan of simmering water or in 30 second bursts in the microwave until they are just starting to meld together. Leave for a minute then stir until smooth and glossy.
In a small bowl briefly whisk together the caster sugar, eggs and vanilla until lighter in colour and texture. Pour this into the chocolate mixture and mix until smooth. Fold in the flour. Pour half the brownie batter into the base of the pan and smooth to the edges. Spoon dollops of cream cheese over the batter in a random layer then cover with the final half of the brownie, making sure it pretty much covers the cream cheese.
Bake for a scant 25 minutes or until the top of the brownie is firm but the middle is still soft and fudgy. Leave to cool in the pan before removing and cutting into 16 small squares. These can be served warm, but I love them cold from the fridge.
These will keep in the fridge for 3 to 4 days if you hide them at the back or forget they're in there.