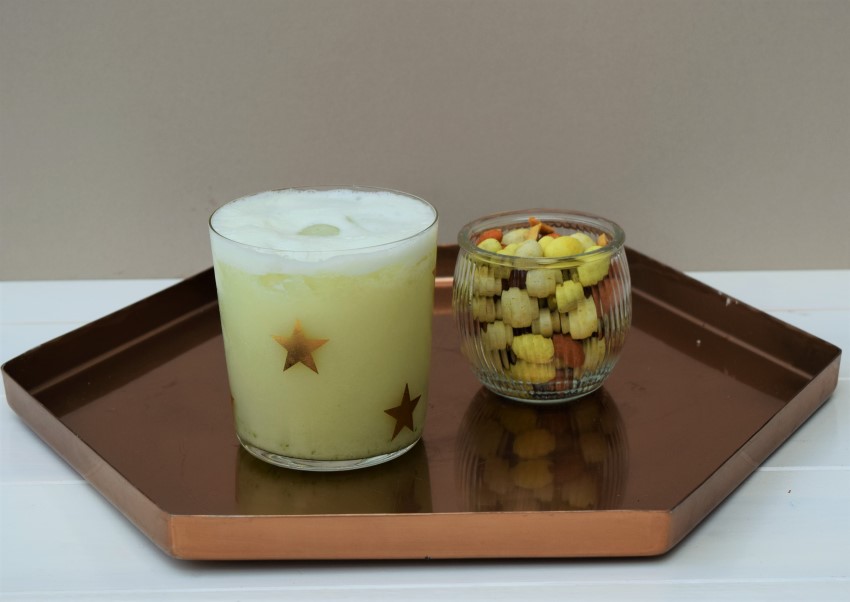 Boozy Brazilian Lemonade Recipe
Having been on holiday quite late in the summer, we have returned to far too much talk of it being autumn and the nights drawing in. Sod that, I say, let's continue to drink rosé, to hell with the darker evenings. With that in mind, and because I have been meaning to share this recipe all summer, today's Friday Cocktail is Boozy Brazilian Lemonade.
Sharing this Brazil based drink with you also coincides with the first week of the 2016 Paralympic Games in Rio, so it's a win win situation. This Lemonade is completely delicious. I was skeptical at first, as the addition of condensed milk to a drink doesn't naturally say amazing, but believe me when I say it is. I was also slightly bemused by the fact it's called lemonade but doesn't actually feature lemons. I still don't know the reason for this, but imagine it's some sort of lost in translation type of business and who am I to question Brazilian traditions. We British drink brewed leaves with milk and sugar, so we don't have a leg to stand on. I added spiced rum to this traditionally non alcoholic drink, because I love spiced rum. If you would prefer dark or white rum, cachaca or even vodka, or none of the above if you are on the wagon, then go ahead and make this drink your own.
Even though it isn't quite as warm as it was in August and it is getting dark a tiny bit earlier, let's just clutch on to the summer for a moment longer and sip away at this refreshing Boozy Brazilian Lemonade for a week or two more.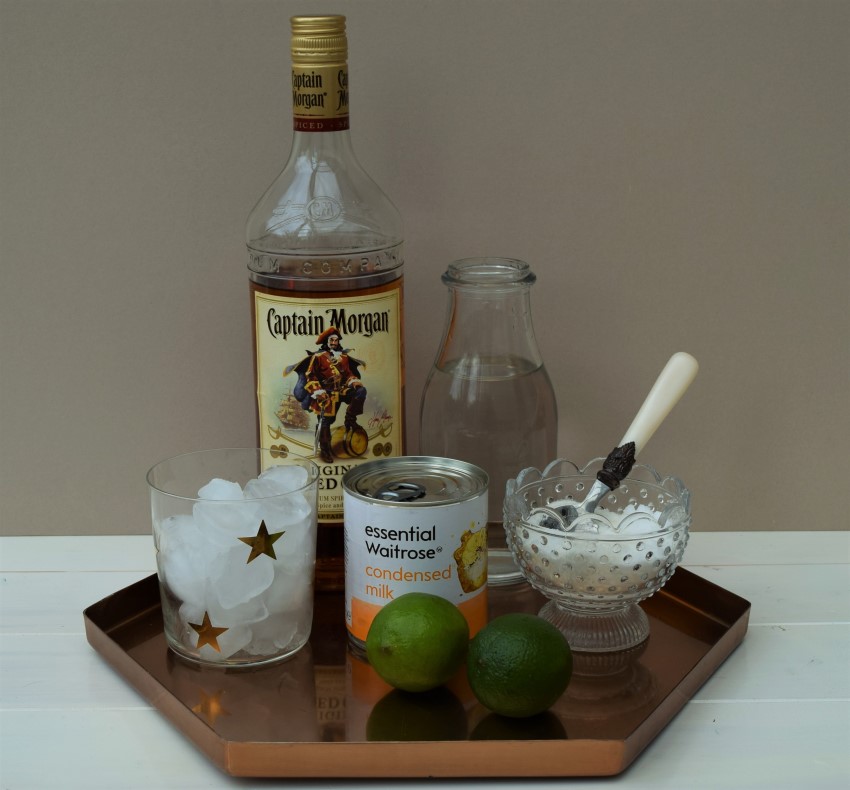 As I mentioned, not a bloody lemon in sight. But bear with me on this one, this 'lemonade' has a wonderful sharpness and a touch of creamy sweetness unlike any other drink I have tasted.
You will need a fairly ballsy blender for this, so dust of your Nutri Bullet and use it for something unhealthy for a change. Make a start by cutting the ends off both the limes then slicing them into around 8 thin slices per lime. No need to peel, the skin adds to the flavour.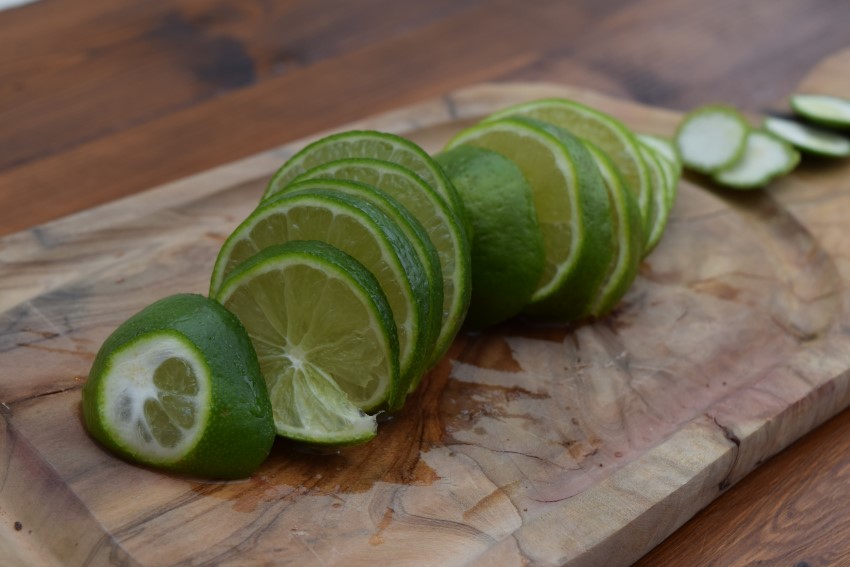 Next, pop these into the goblet *love that word* of your blender along with the water.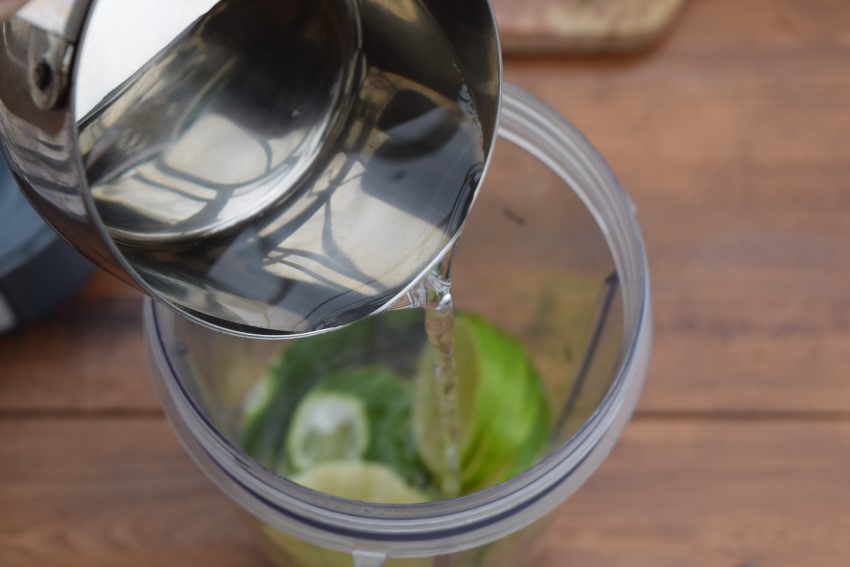 Then tumble in the sugar and spoon in the slightly rogue addition of condensed milk.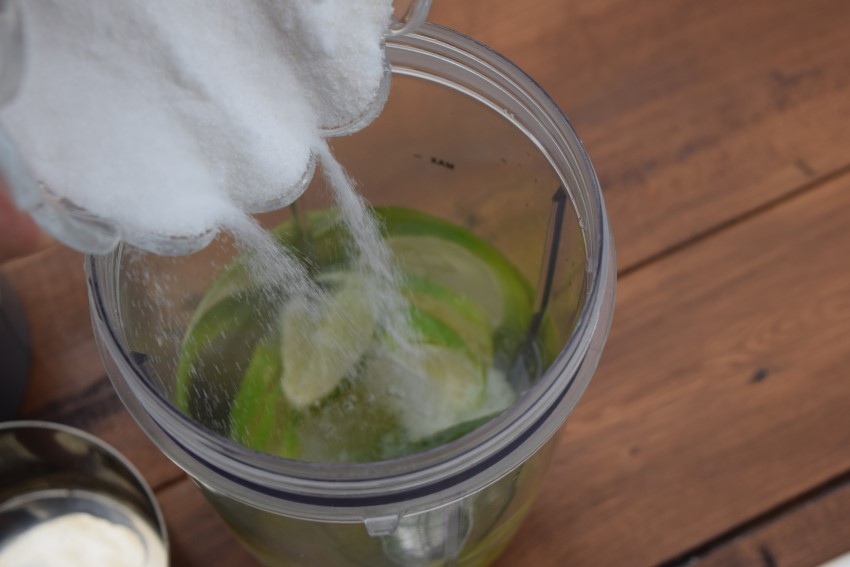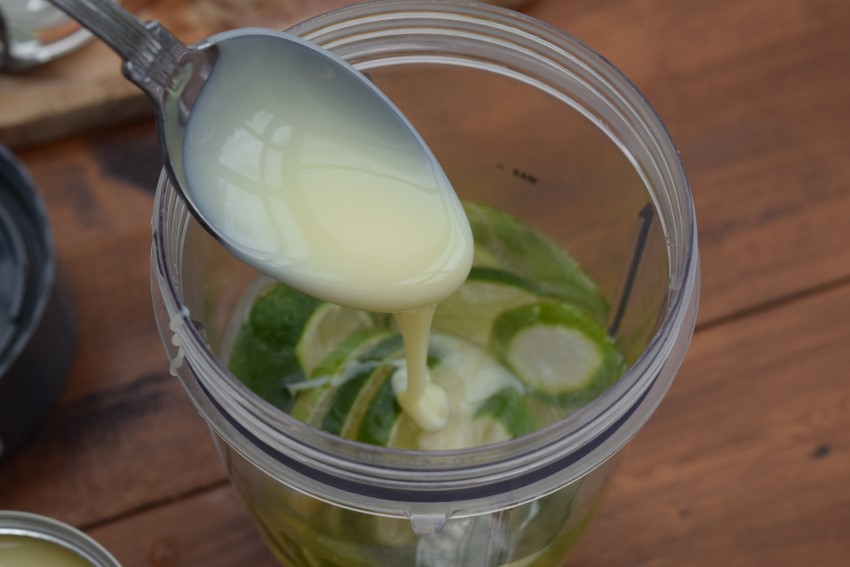 Amazing. Now, just add a good handful of ice then blend until the drink is lovely and smooth. I neglected to get shot of this because I hadn't been to bed in 36 hours *sobs*, so apols for my tardiness.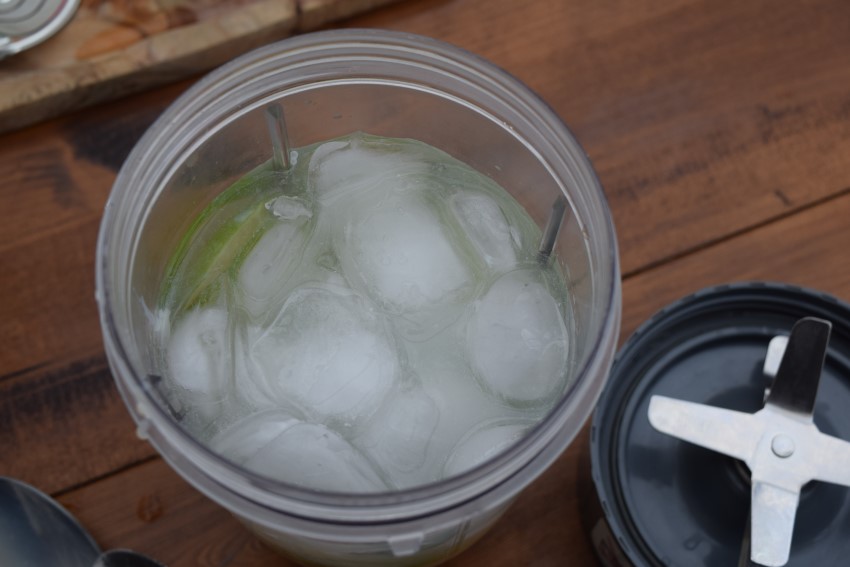 Once blitzed, grab a tumbler and add some more ice. Add the spirit of your choice, if using, then top up with the wonderfully, creamy, pastel coloured lemonade.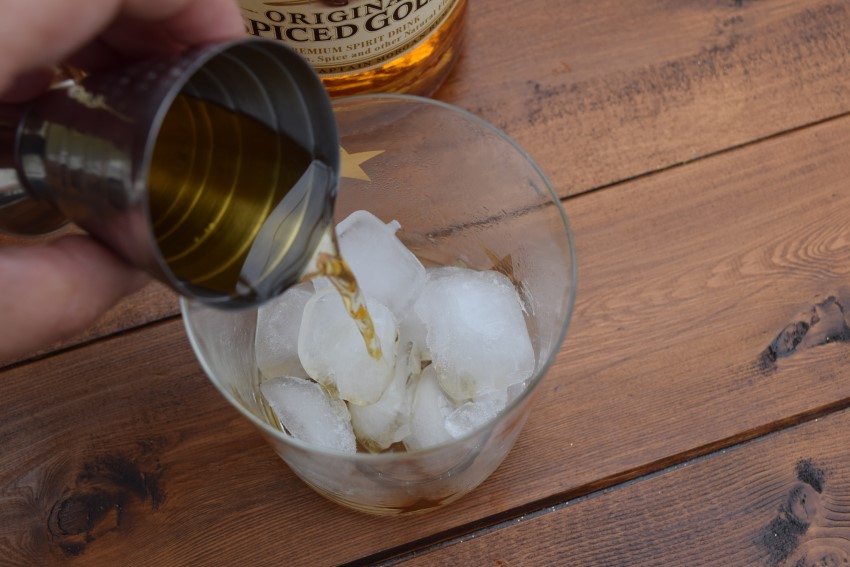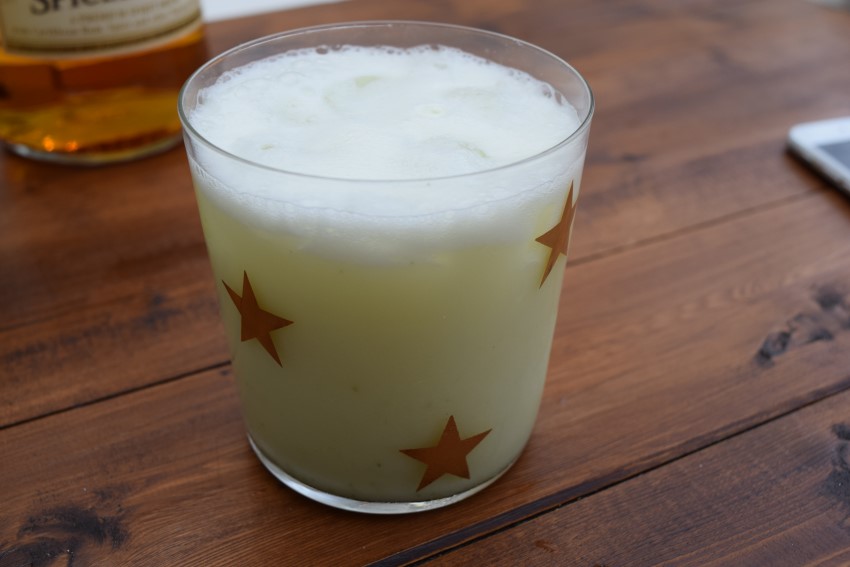 Give it a stir, garnish with a wedge of lime then it's yours and yours alone. Apart from the other three drinks you'll get from the batch.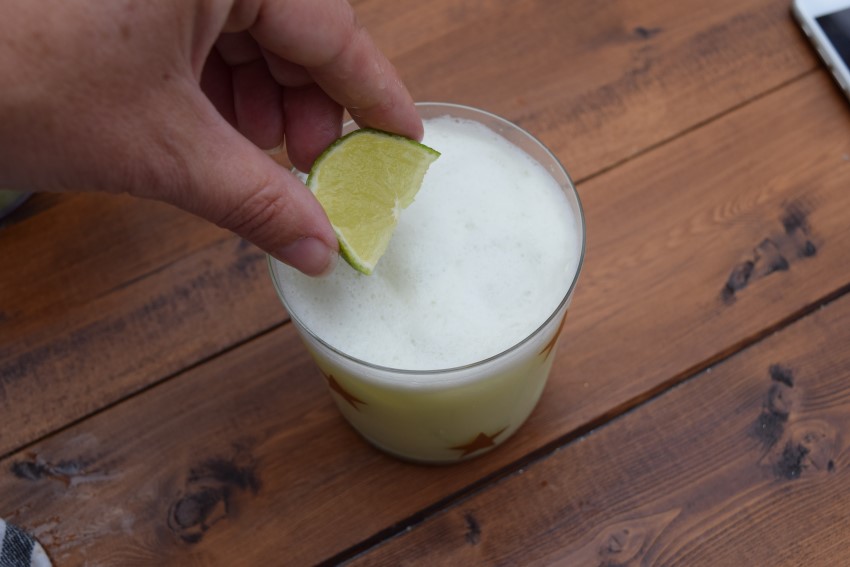 Enjoy this zesty, lime-based Boozy Brazilian Lemonade with a small bowl of nuts, as standard.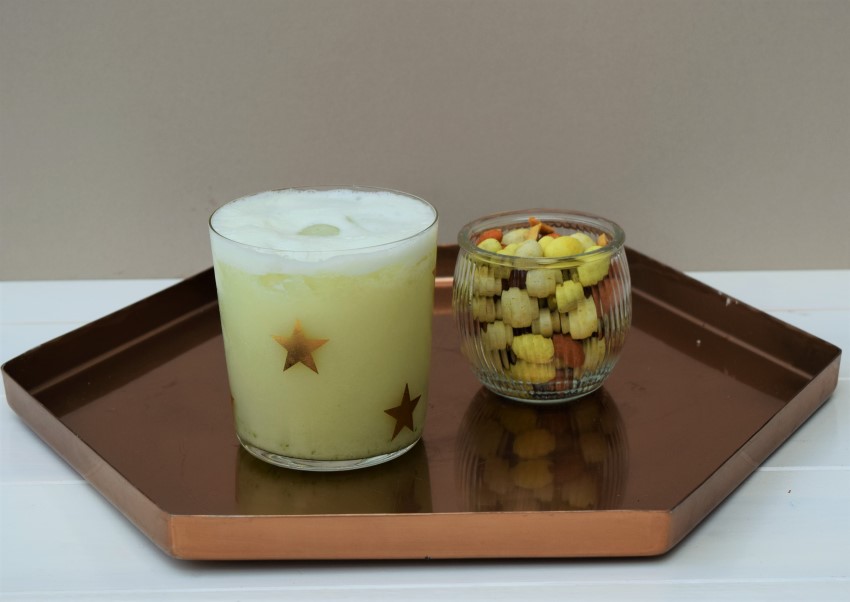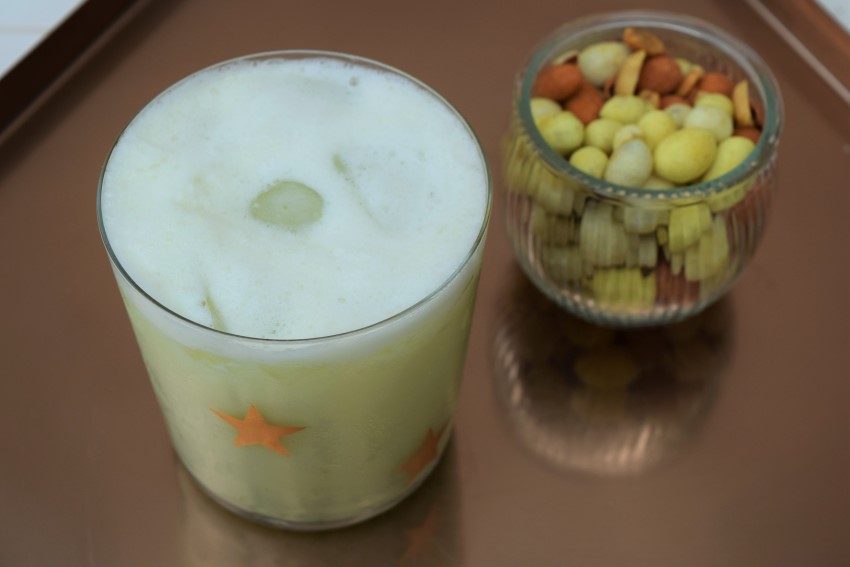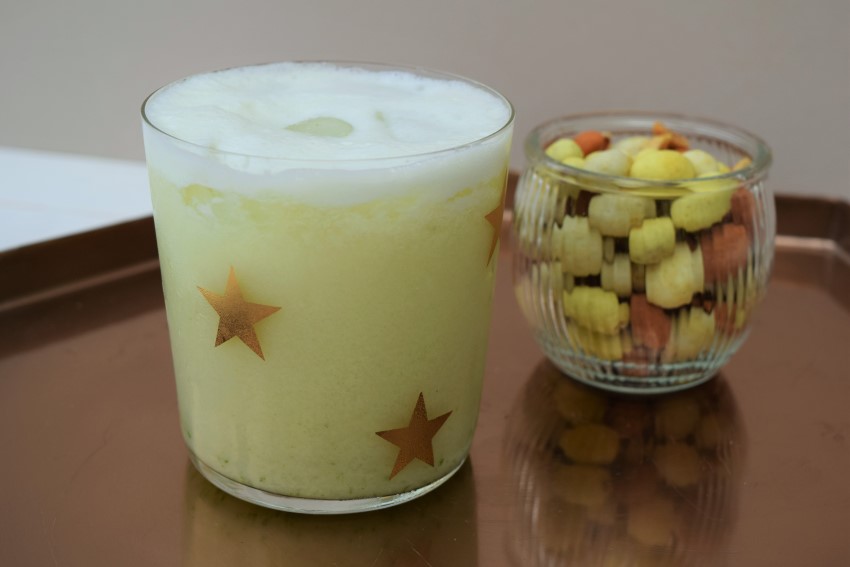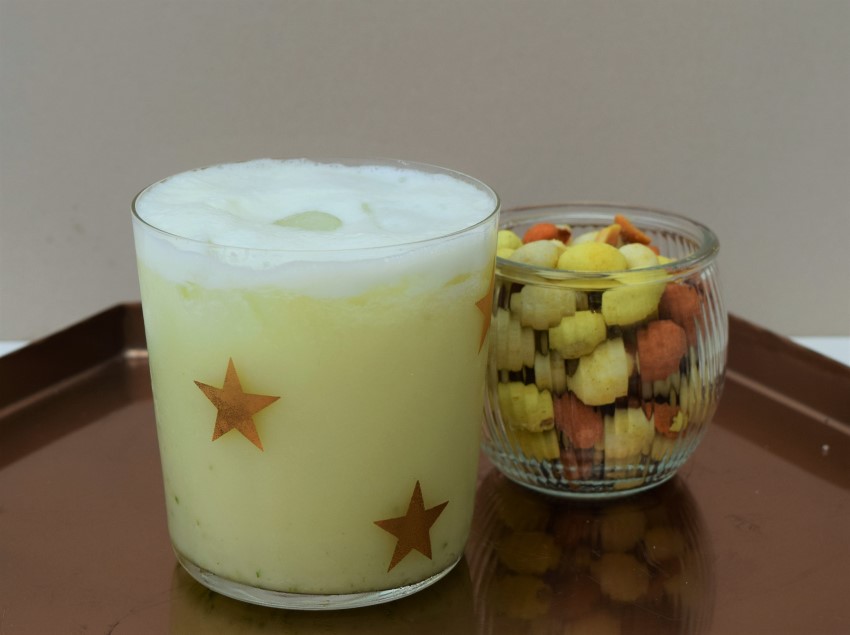 This first week of the back to school routine has been a bit of killer, I have to say. Combined with jet lag and a cold, I have been a true delight to be around. This Boozy Brazilian Lemonade, however, is full of vitamin C and will certainly improve my mood no end.
Have a wonderful weekend.
Lucy x
Boozy Brazilian Lemonade Recipe
Makes enough for four drinks
You will need a good blender/liquidiser
2 limes
500ml water
100g caster sugar
3 tablespoons condensed milk
a big handful ice
To serve add more ice and 40ml spiced rum, white rum, dark rum or vodka to each glass per serving
Cut the ends off each lime then slice each one into around 8 thin slices. Add these, the water, caster sugar, condensed milk and ice to your blender. Blitz until smooth and pale green.
Into a good sized tumbler add some more ice and 40ml of the spirit of your choice. Top up with the lemonade, stir, garnish with a lime wedge, then slurp away.