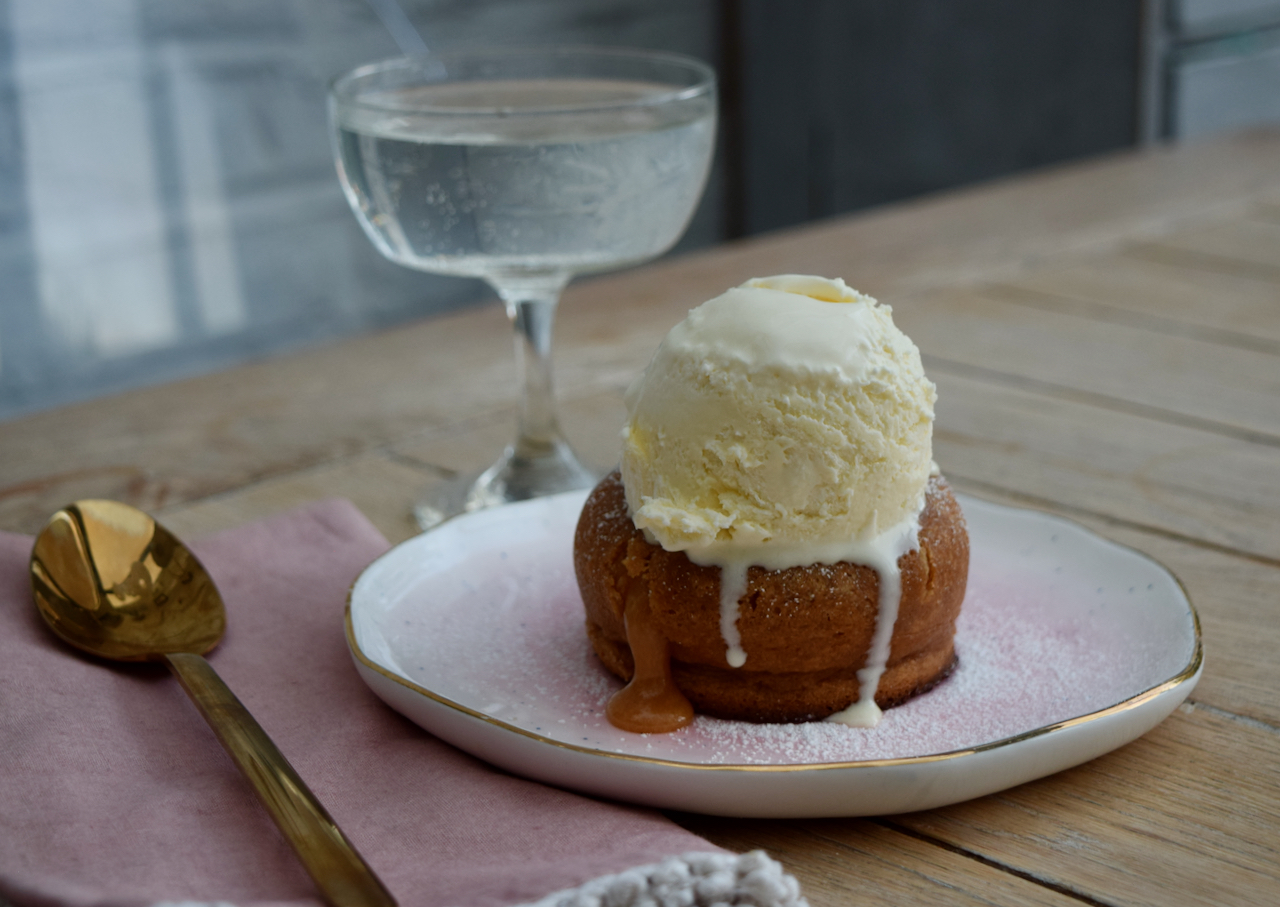 Caramel Lava Puddings recipe
The lure of a lava pudding has so far eluded me in life. I love them if someone else makes them for me, but I've never been tempted to bother making them myself. The last minute nature of the whole business has always put me off, but now I've tasted these Caramel Lava Puddings, nothing's going to stop me making them at least once a week.
A Caramel Lava Pudding is a thing of total joy. Soft sponge around the edges housing a hot, caramel centre. They're bloody easy to make too which totally negates the fact they're almost made to order. Just a little light melting, whisking and pouring and these go in the oven for a scant 13 to 15 minutes. The timing here is key, and I do need to just point out, this can be wildly dependent on your own oven. Under cook and the whole pud will collapse within seconds of turning it out. Lose your nerve and leave it in too long and you'll have a caramel pudding, minus the lava. Trial and error works here and if you do under or over cook them, they'll still taste amazing, and to me, that's all that matters. A huge thank you to the Pioneer Woman for this recipe, I love her.
These are a super star store cupboard pud to whip out at the last minute. Pour your guests another glass of wine while you pop these in the oven. That way, if they are under or over cooked, no one will even notice.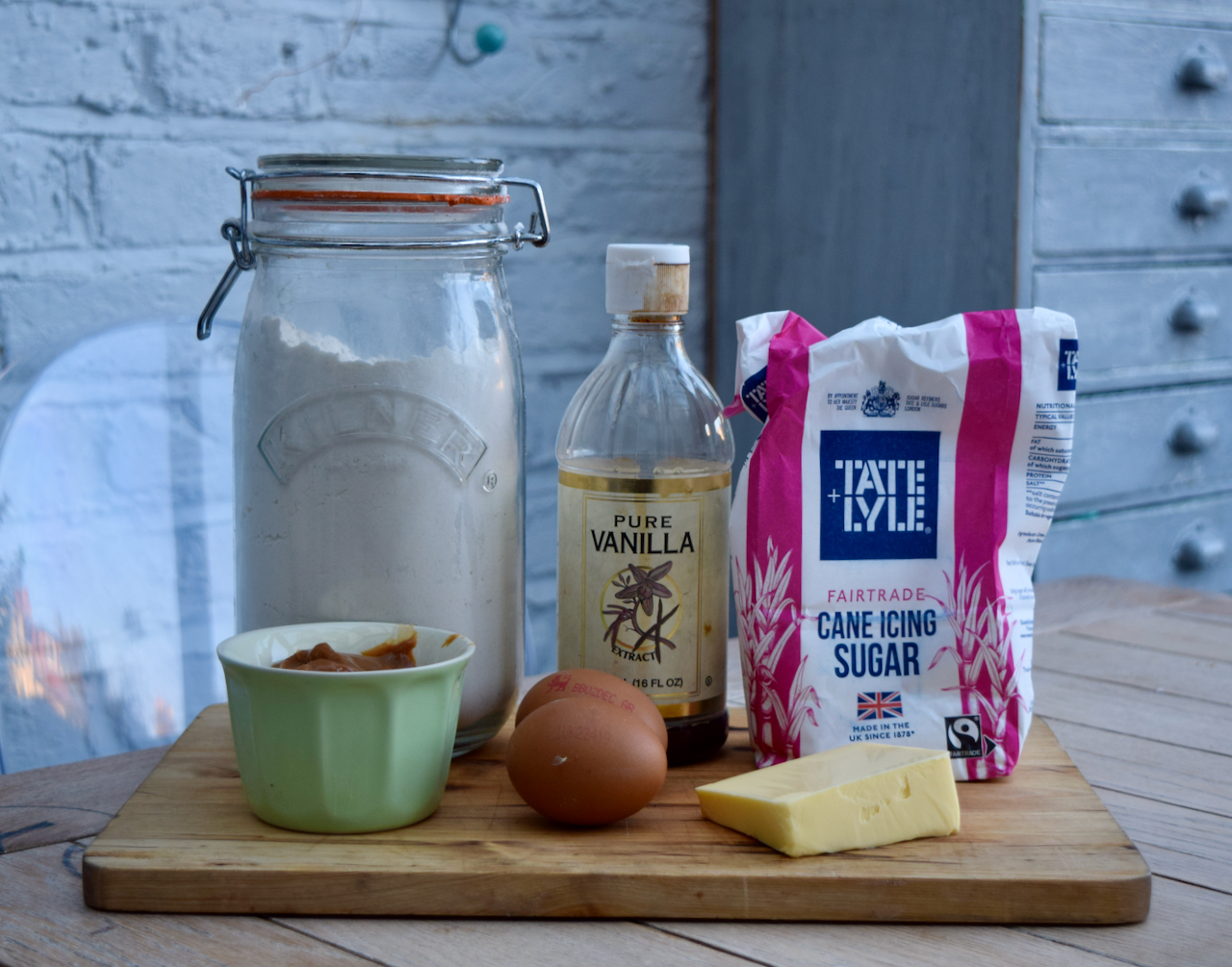 I had leftover Carnation caramel for these from a previous Lava Pudding outing. One tin will make 10 puddings, making this tinned caramel one of the best store cupboard ingredients in town. The rest of the ingredients are simple, that's butter by the way, not cheese. This recipe makes two for a romantic dinner, but easily double or treble for more of a bun fight supper party.
Start with some preparation as this show-offy dessert comes together pretty quickly. Using a lot of soft butter or my favourite cake tin release spray, make sure your chosen ramekins or small pudding basins are well buttered. Pop them onto an oven tray for ease of transportation and pre heat your oven to 180 degrees fan assisted.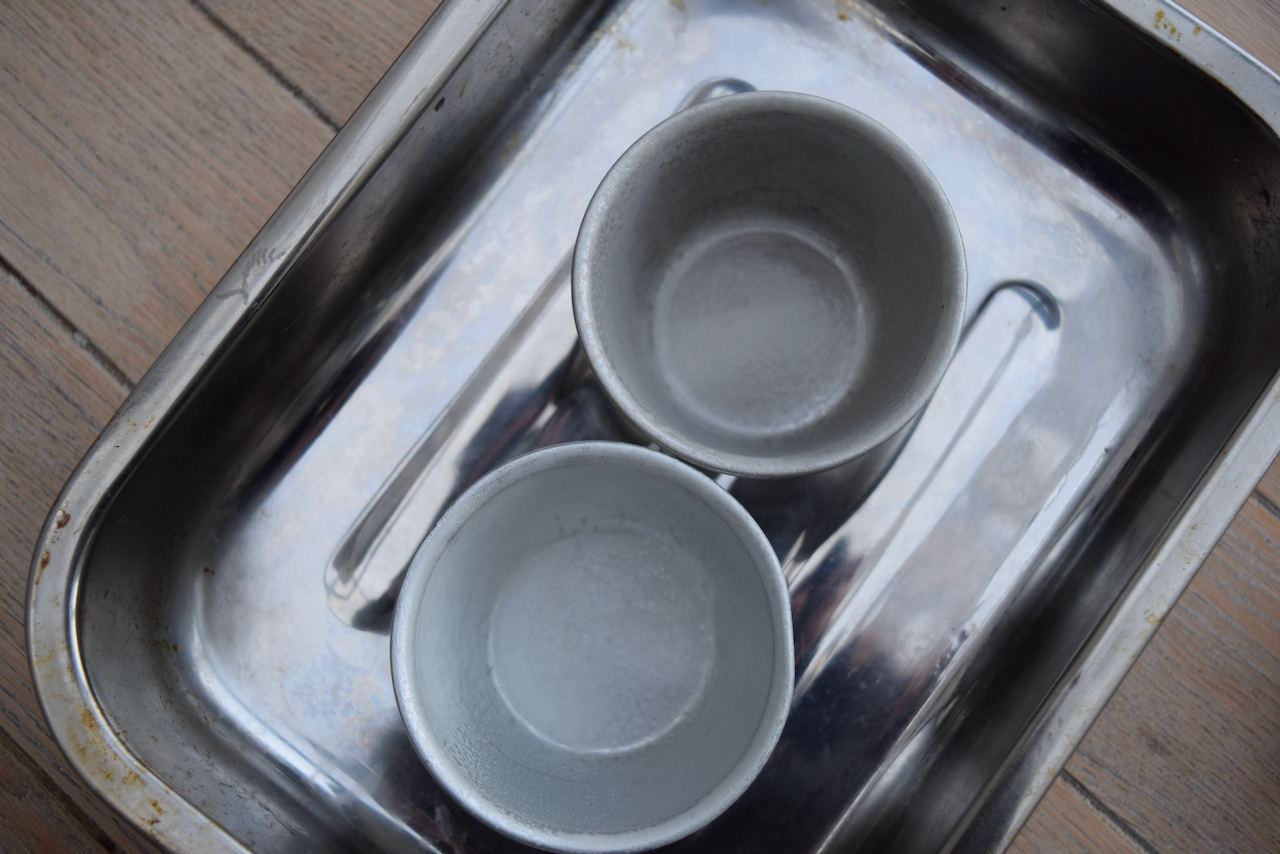 Now gently melt the butter and caramel/dulce de leche on the stove or in the microwave and whisk until combined.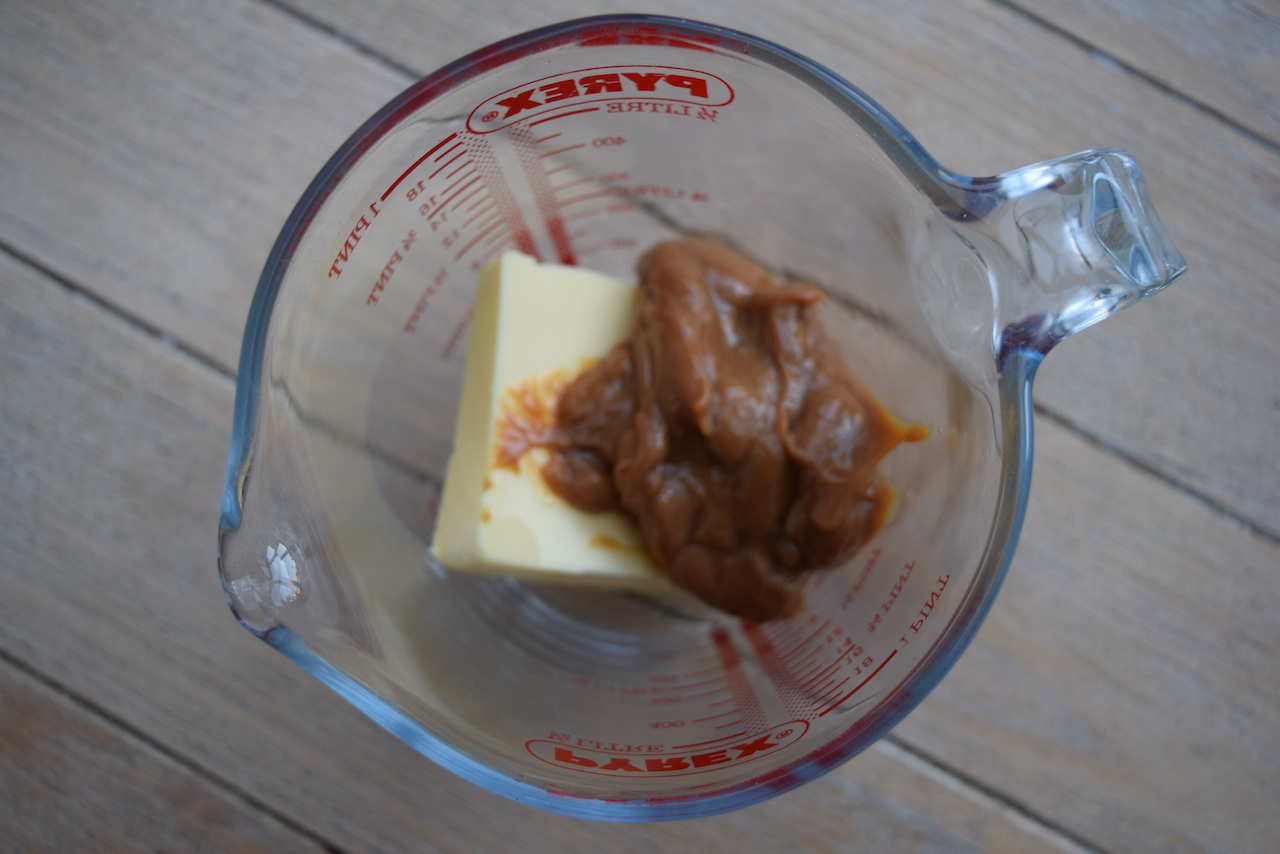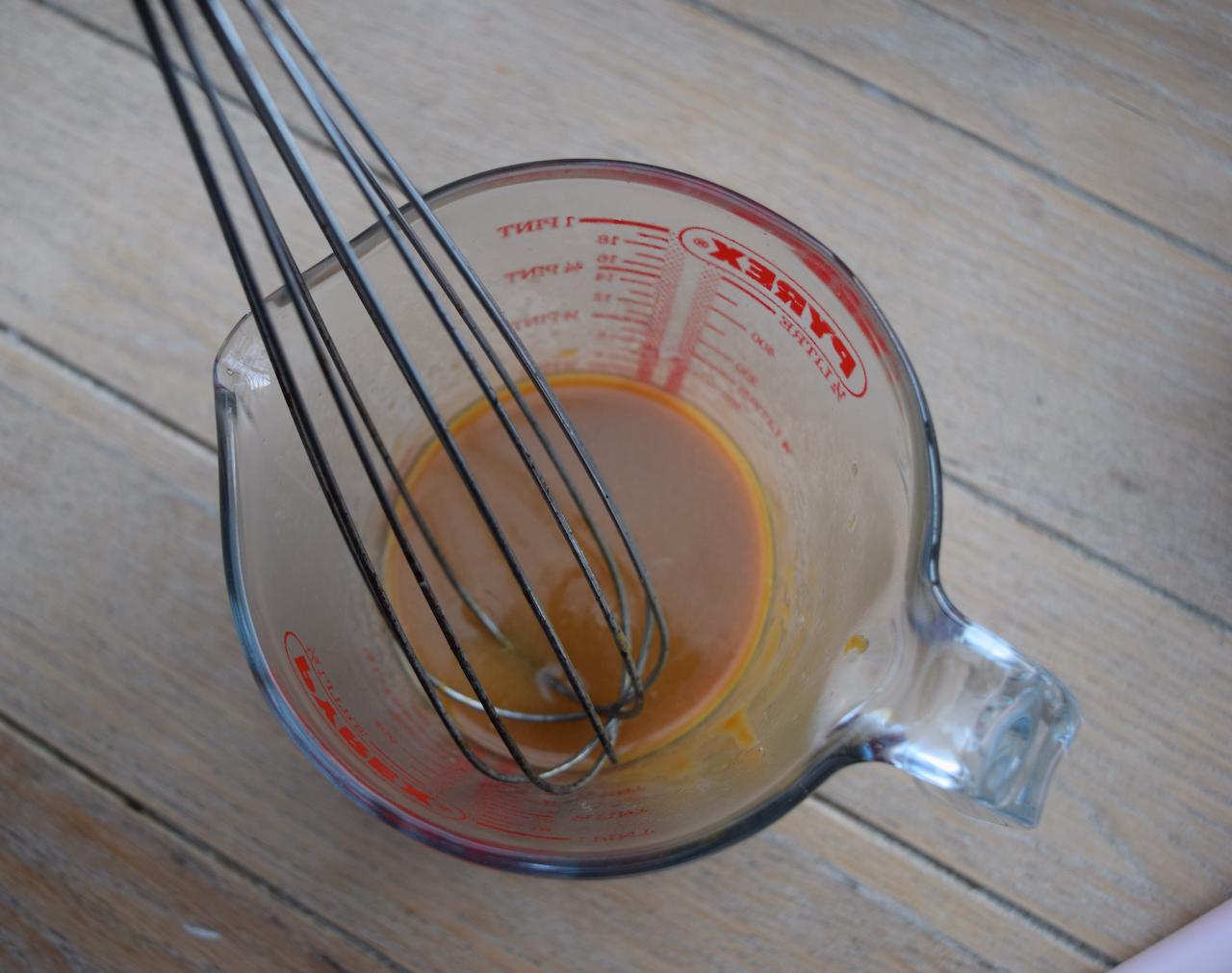 Whisk in the icing sugar then add the egg and egg yolk and whisk again.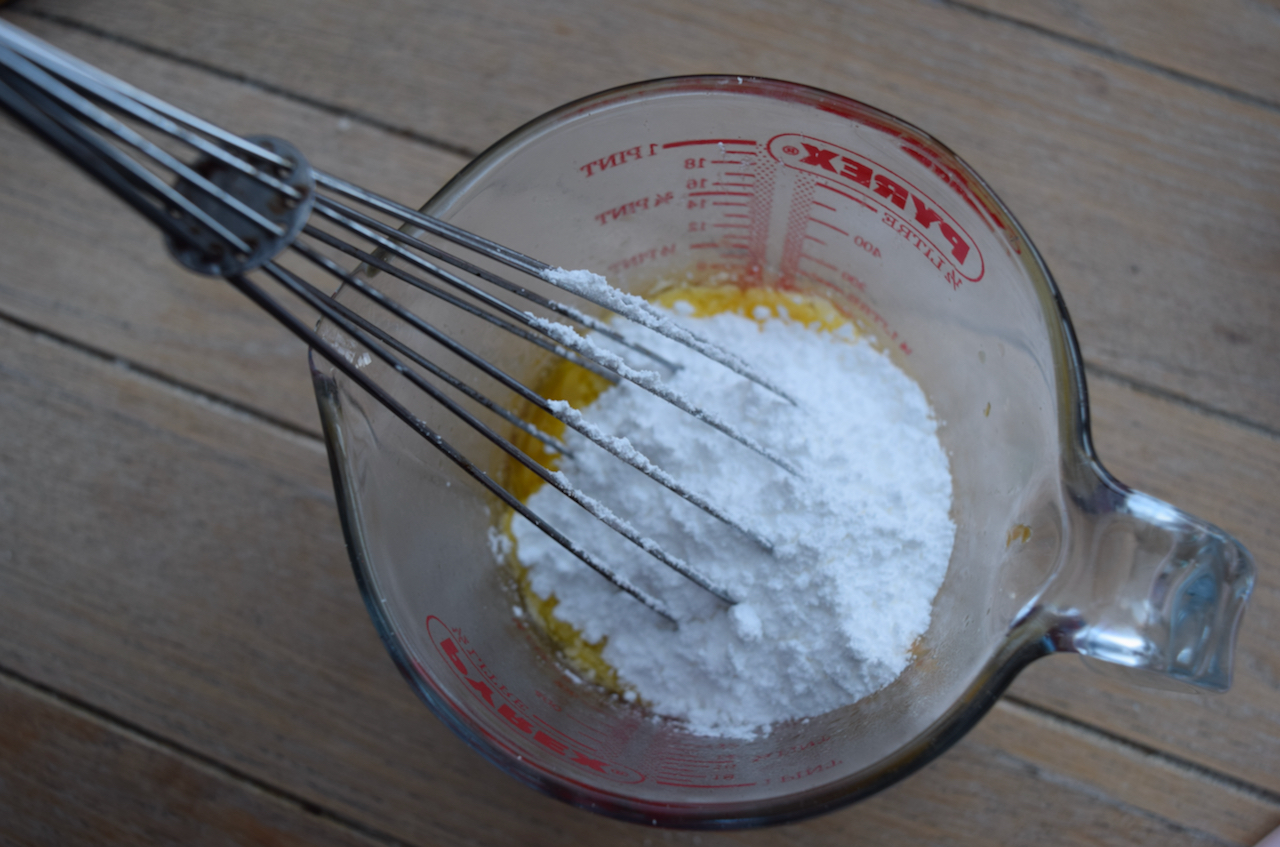 I probably should have sieved my icing sugar, you can if you feel like it.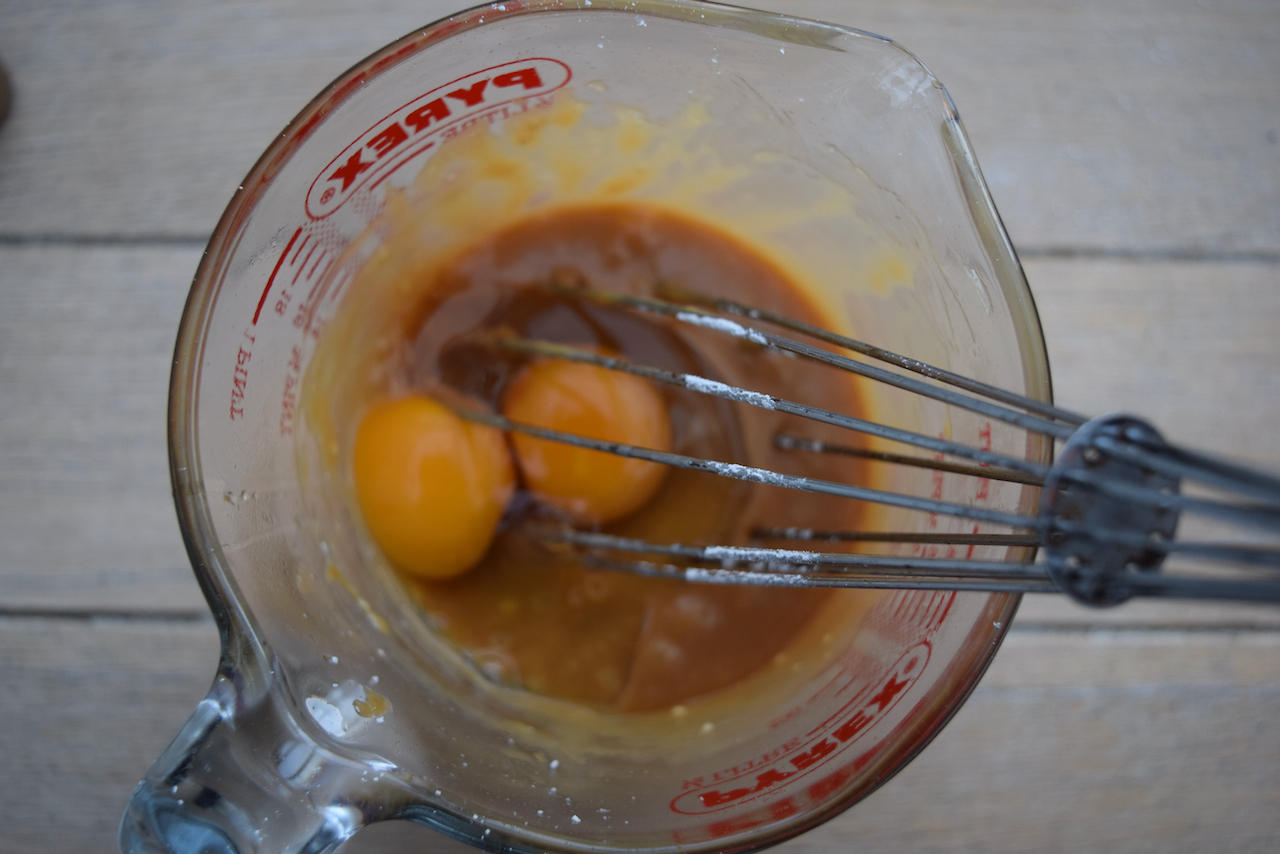 Finally add the vanilla extract then mix in the flour and pinch of salt until you have a smooth, thin-ish batter.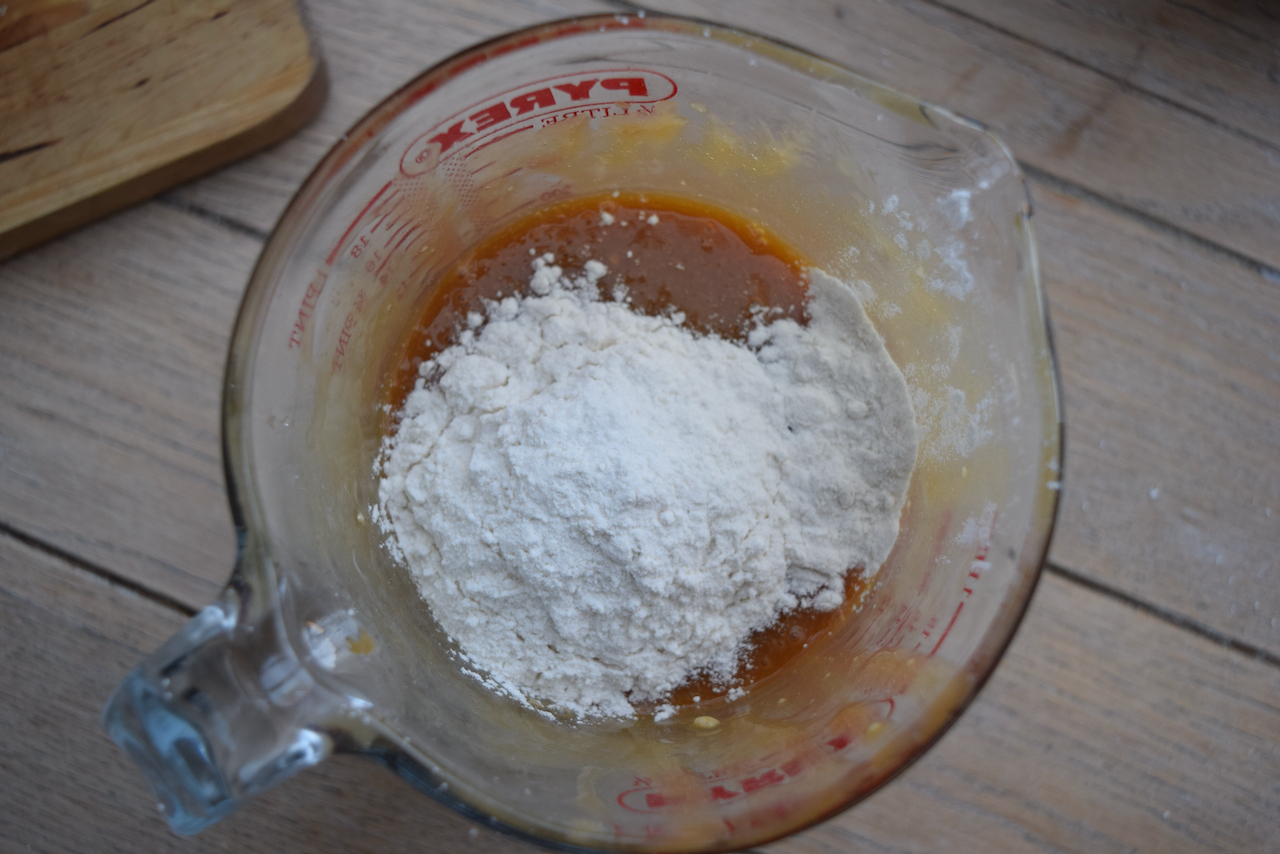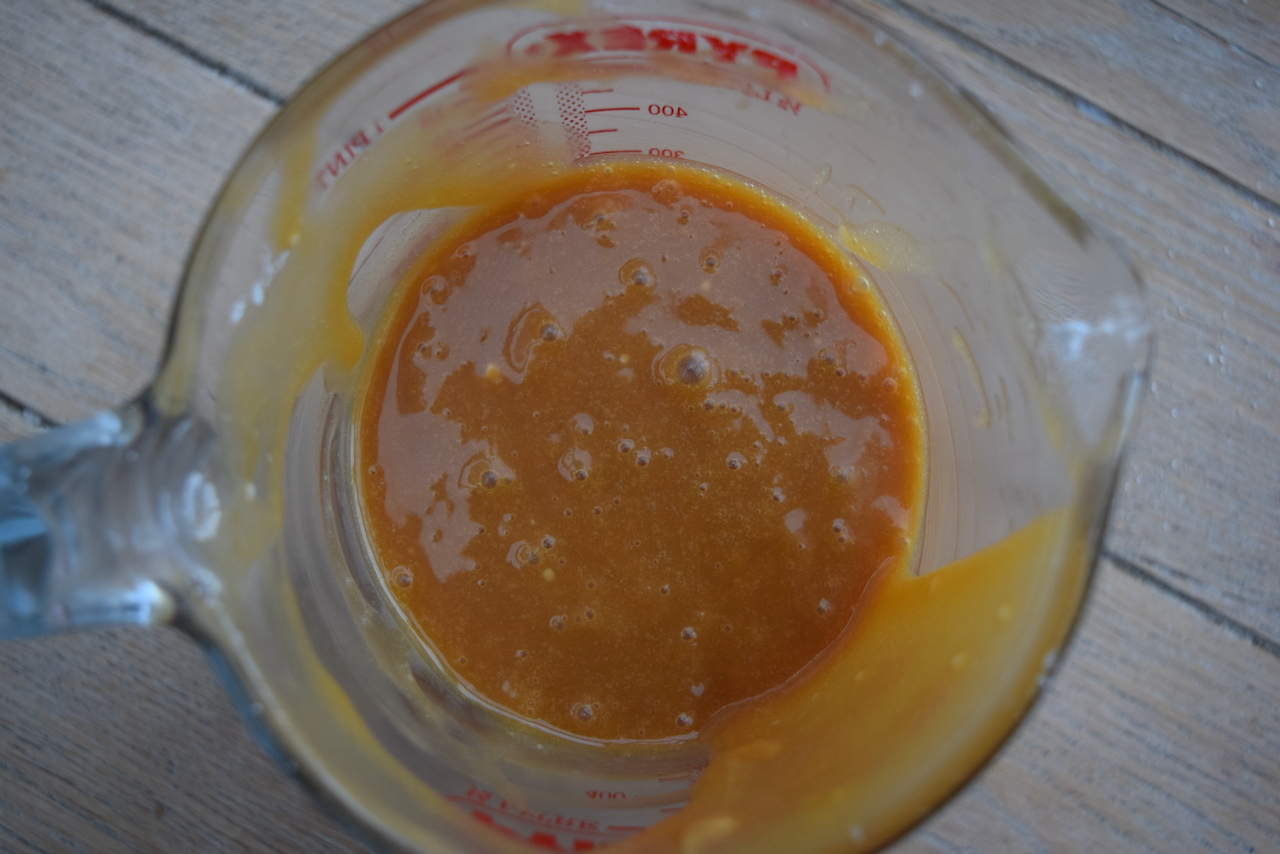 Pour the batter into your well buttered basins, they will be almost full.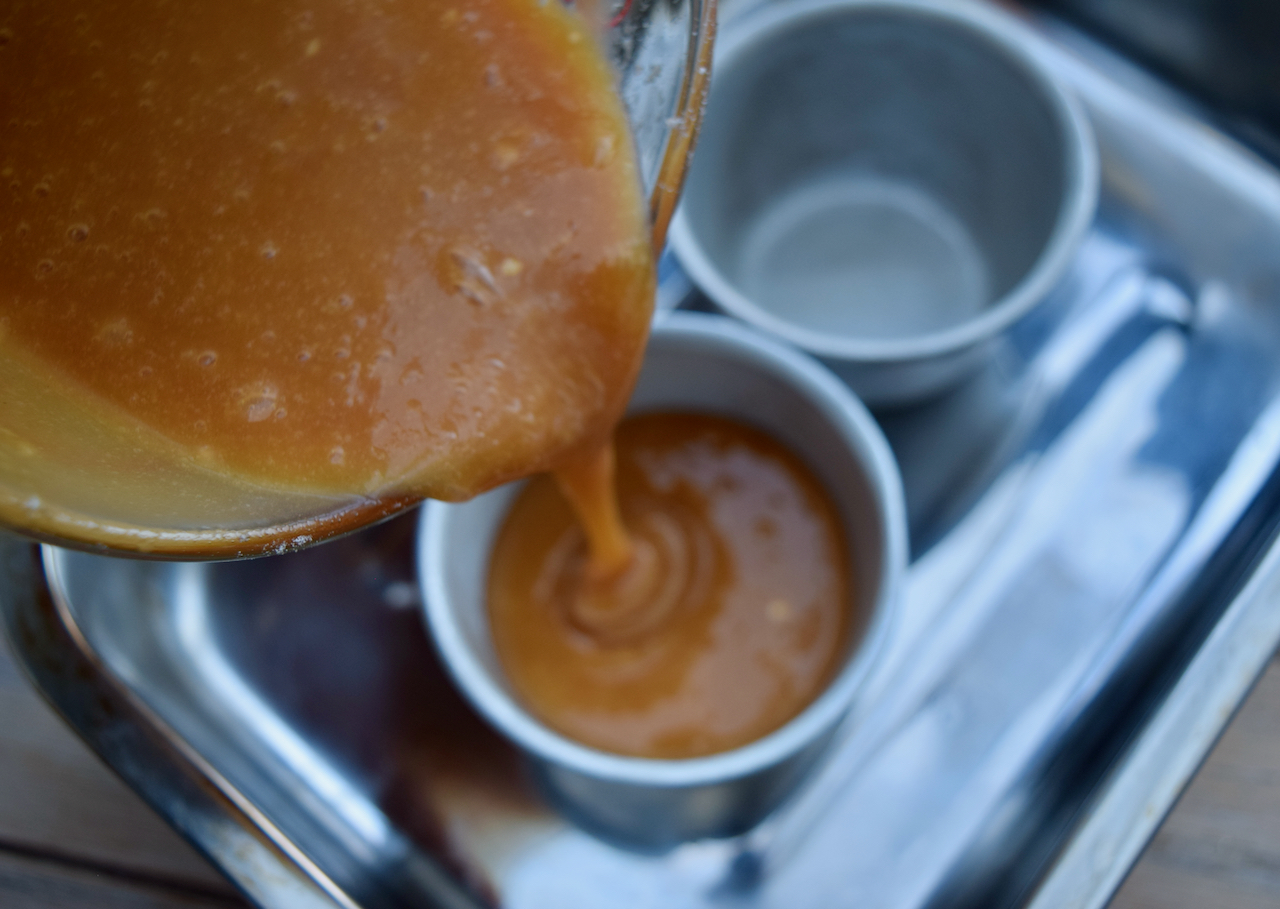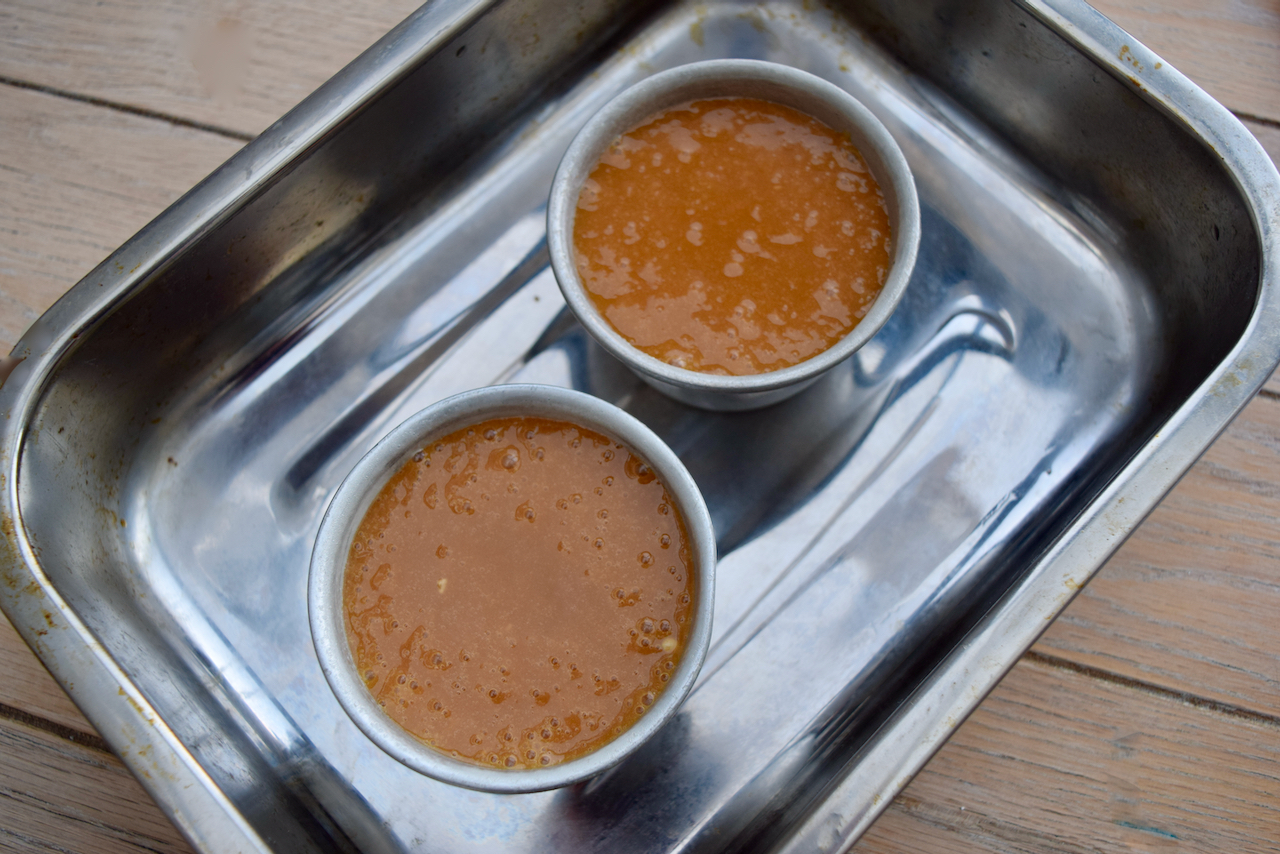 Now put these into your pre heated oven for the contentious 13 to 15 minutes. You'll know they're cooked when the tops are golden and when you tap the sides, the lava puddings will still have a tiny touch of a wobble to them.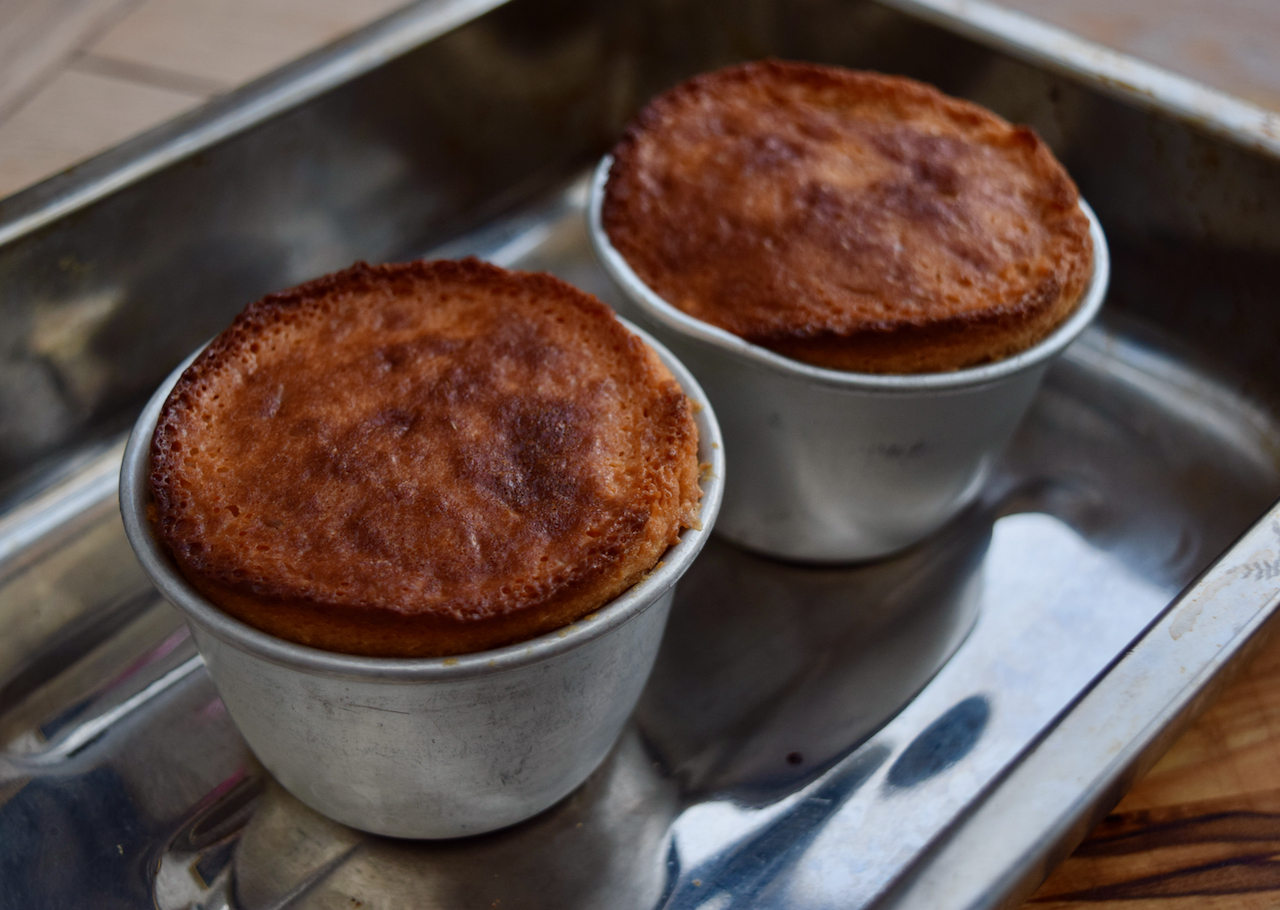 Leave them to stand for a minute then turn out onto a plate. If they need loosening, really carefully run a knife around the edge of the pudding first, taking care not to pierce the sponge.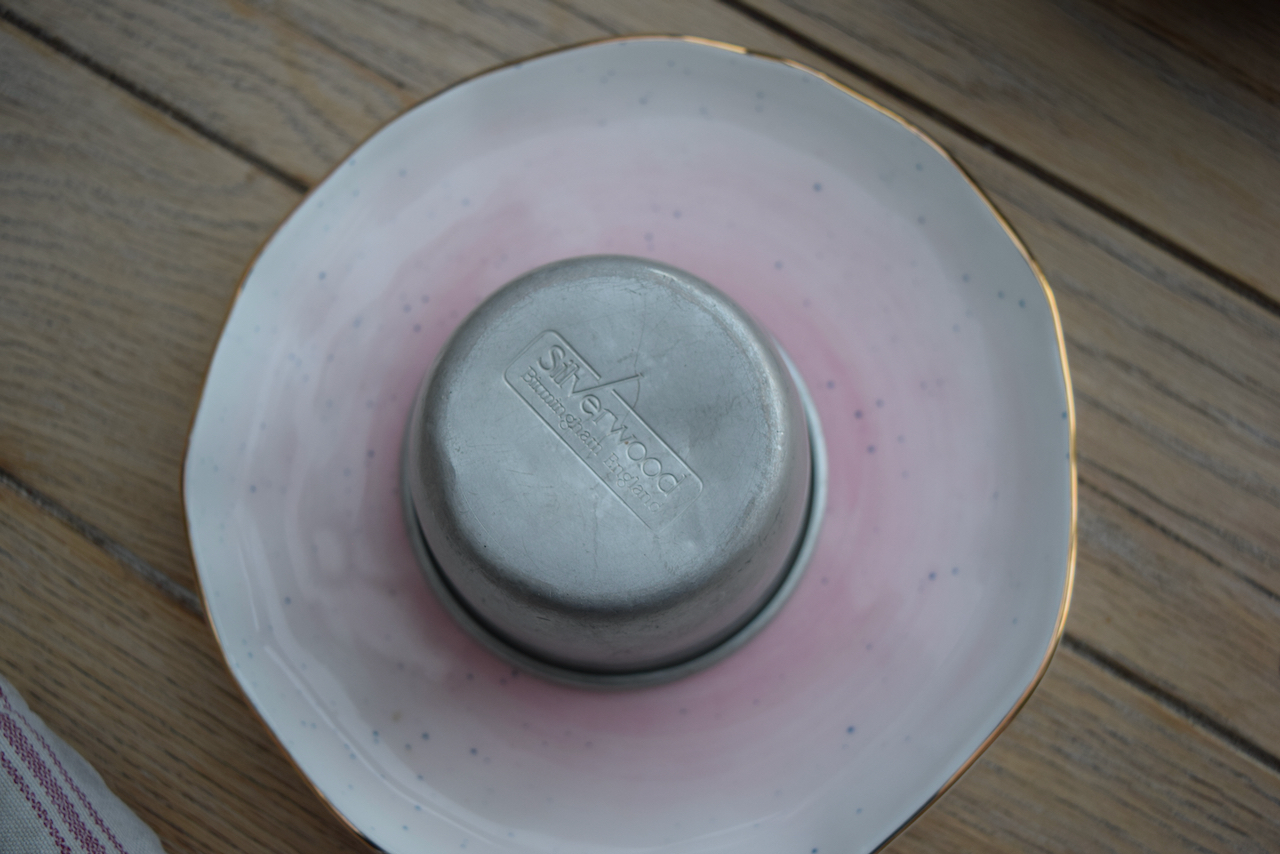 Dust with icing sugar and serve with a dollop of ice cream or a lake of cream, your call.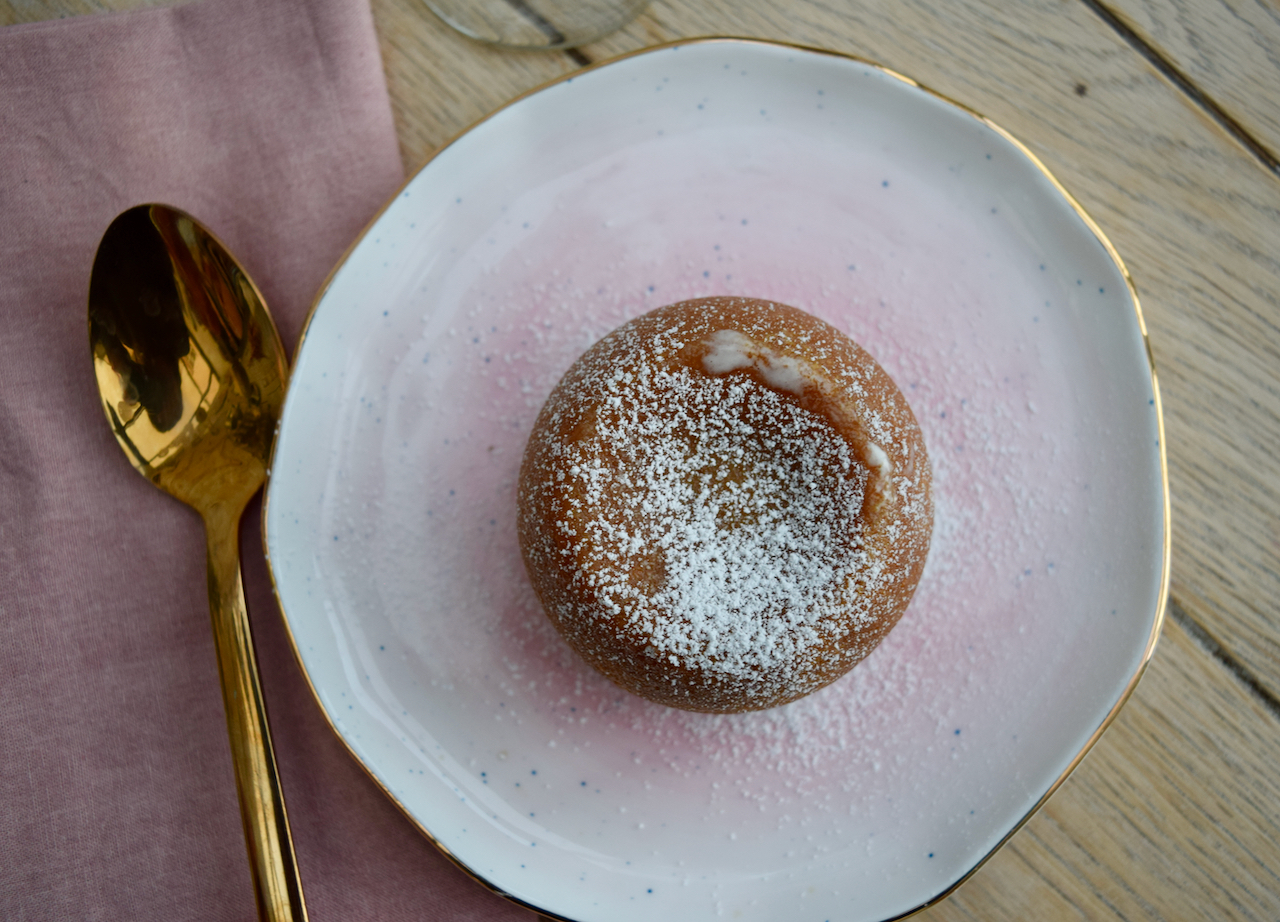 Can I just say, these were the most impossible things to photograph. Ever. But they tasted bloody divine.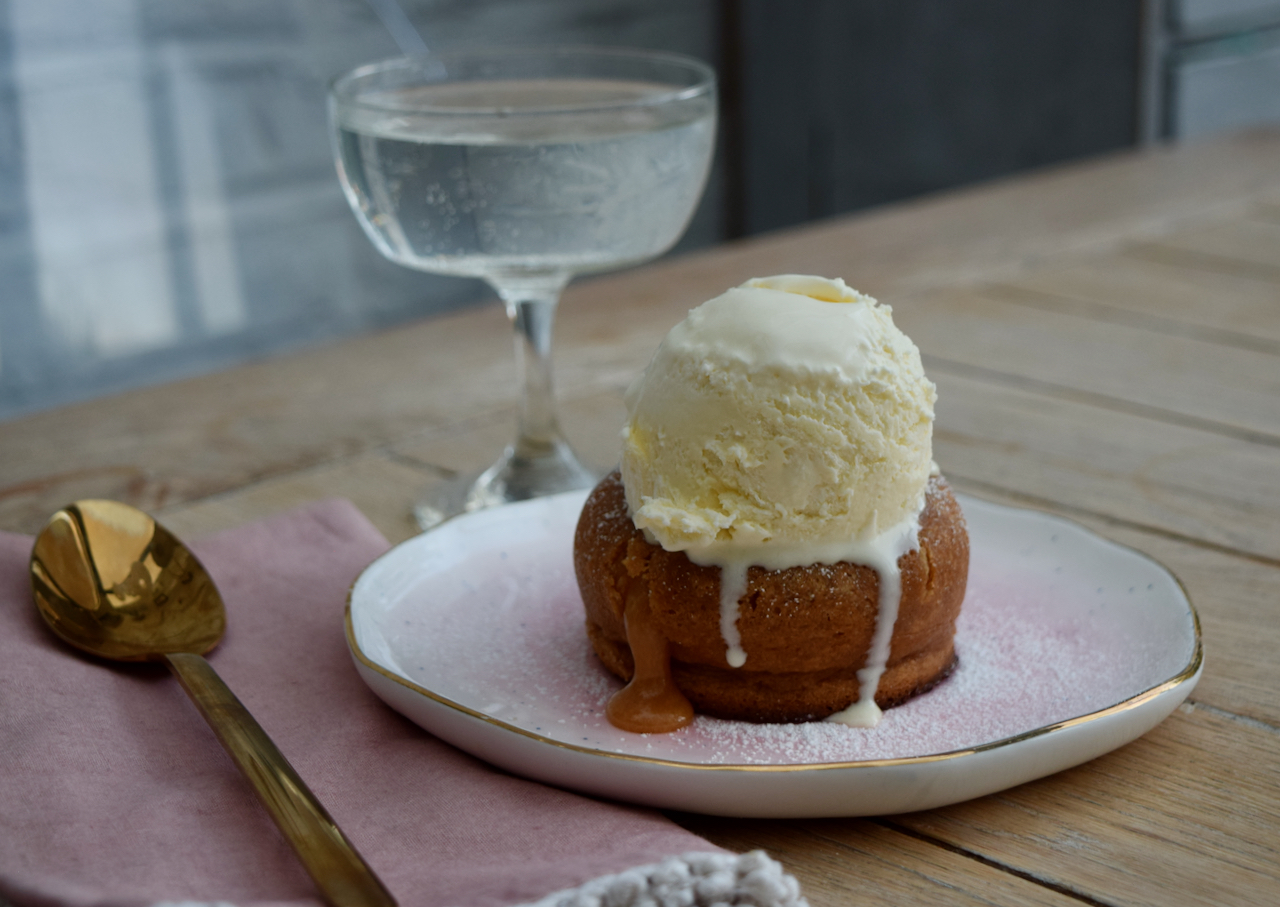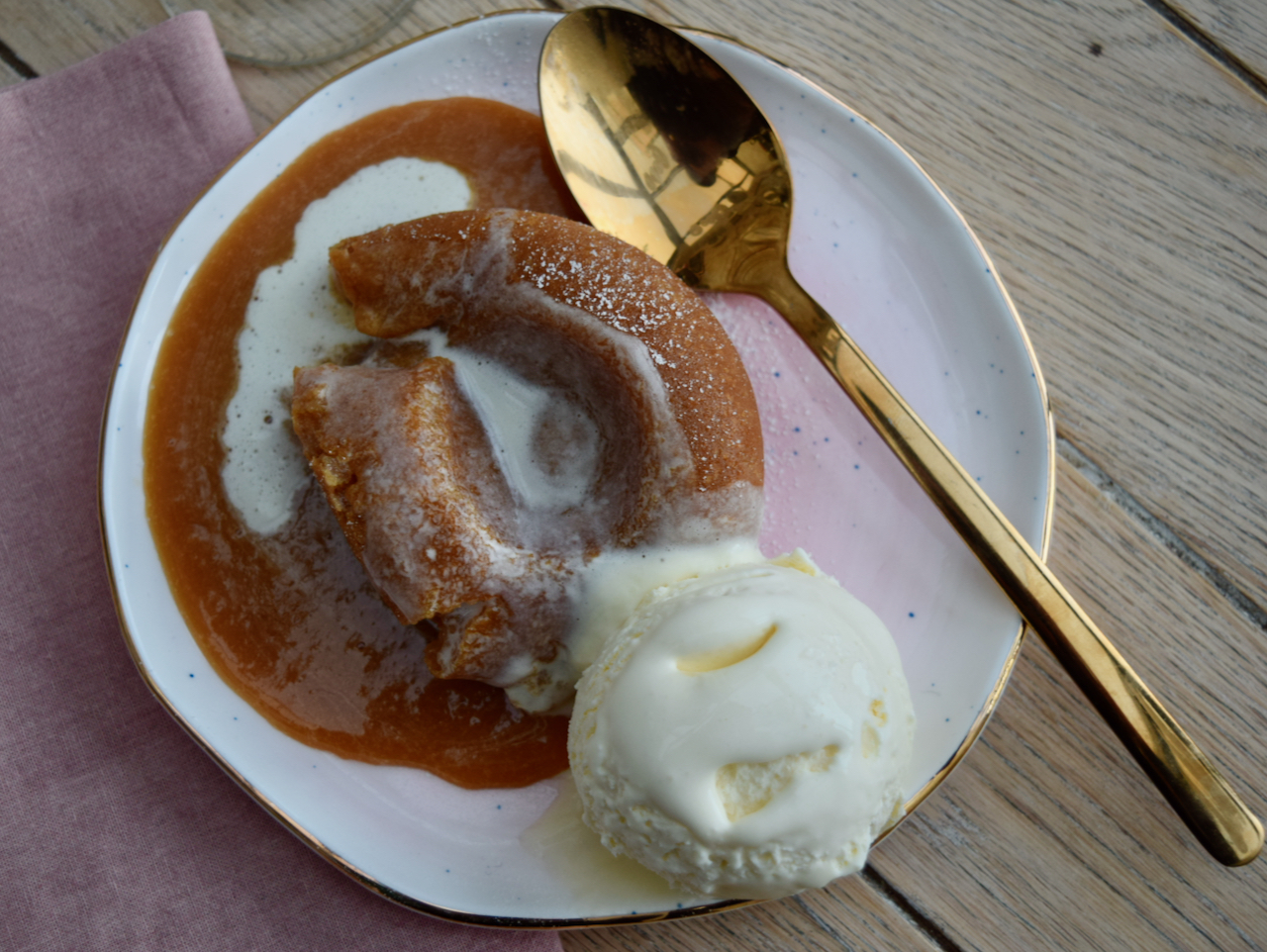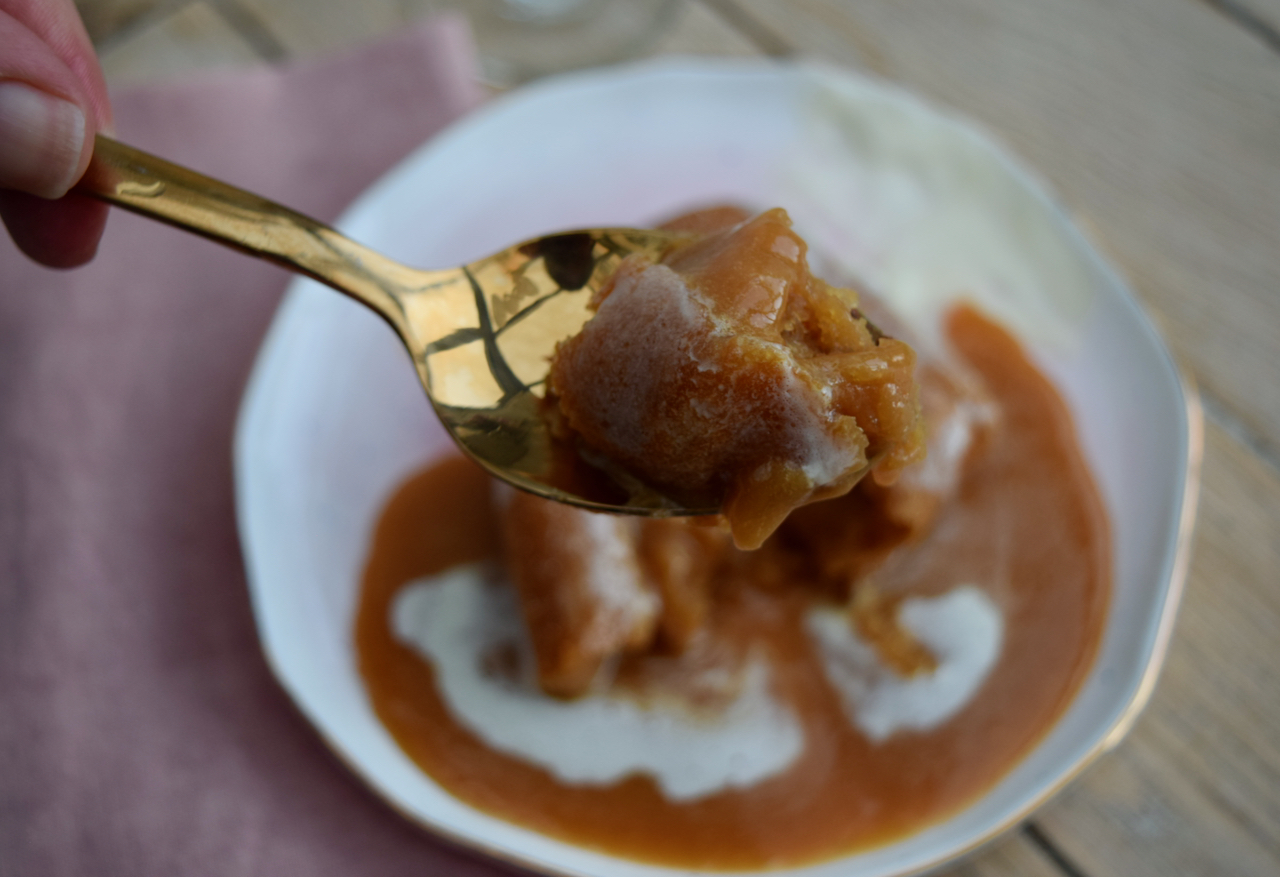 Having always been scared of/not that fussed about a lava pudding, these are now my new best festive friends. They're impressive, taste amazing and you're not going to spend all day in the kitchen making them. These are my early Christmas present to you.
Lucy x
This post contains an affiliate link to Amazon. Should you choose to buy through this link, Lucy Loves will get a tiny commission at no extra cost to you. Thank you. x
Caramel Lava Puddings recipe
Makes 2, but double or treble this recipe to suit
You will need 2 ramekins or small pudding basins, very well buttered
80ml dulce de leche, I used the Carnation Caramel variety
60g butter
65g icing sugar
1 egg, plus 1 egg yolk
1/2 teaspoon vanilla extract
A tiny pinch of salt
35g plain flour
Icing sugar to dust, ice cream or cream to serve
Pre heat your oven to 180 degrees fan assisted and butter your ramekins or pudding basins really thoroughly. Put the ramekins onto a tray ready to go in the oven later.
Measure the caramel and butter into a jug bowl or small pan. Either microwave or heat gently on the hob over a low heat until the butter has just melted. Whisk until smooth.
Whisk in the icing sugar until dissolved then whisk in the egg, egg yolk and vanilla until smooth. Finally mix in the flour and salt until you have a smooth batter.
Pour the golden mixture into your two well buttered ramekins or pudding basins and put into your hot oven. Bake for 13 to 15 minutes. The puddings will be golden but still have a tiny wobble when you tap them. You want the middles to be undercooked.
Remove from the oven and leave the puddings to stand for a minute. Carefully run a knife around the pudding being careful not to pierce the sponge. Invert the pud onto a plate and sprinkle with icing sugar.
Serve with ice cream or a lake of double cream which will mingle beautifully with the caramel filling.