Date and Cranberry Power Balls Recipe
Sometimes I surprise myself with these recipes. Many years ago, the thought of even typing the words Date and Cranberry Power Balls would have had me raising my eyebrows. Now I am making them, eating them and blogging about them, without so much as even a tiny hint of sarcasm. Until I hit 40 I was relatively unhealthy. I mainly smoked and only really found time to eat between cigarettes. I rarely exercised and the word Power Ball would certainly not have featured in my vocabulary.
That changed 5 years ago when I decided I would get fit and try to stop smoking. The lovely Karen and Lara at Blitz Fitness introduced me to the world of training in the great outdoors and I begrudgingly loved, and still love, every minute of it. I then ditched the ciggies and the rest is history. I now train once or twice a week and run with a friend and find it exhilarating and inspirational. I am not an exercise bore, however, and still eat too much cake and drink too much gin, but occasionally I have bursts of health. Enter the Date and Cranberry Power Balls. Before I exercise, I am loathe to eat a big bowl of cereal or slices of toast, so I was keen to find something to give me a boost of energy but without weighing me down. So, I found a few recipes on Pinterest and created these rolled up balls of nuts and dried fruit. They are brilliant and really do keep you going. I have one or two before an exercise class or run, or if I am craving something sweet when I get home from work, these are perfect.
This recipe is a sort of template, feel free to adapt it to suit your tastes. I like the date, cranberry, almond combo as it almost has the taste of a Bakewell Tart. But do go for dried apricots or add seeds willy nilly, it's up to you.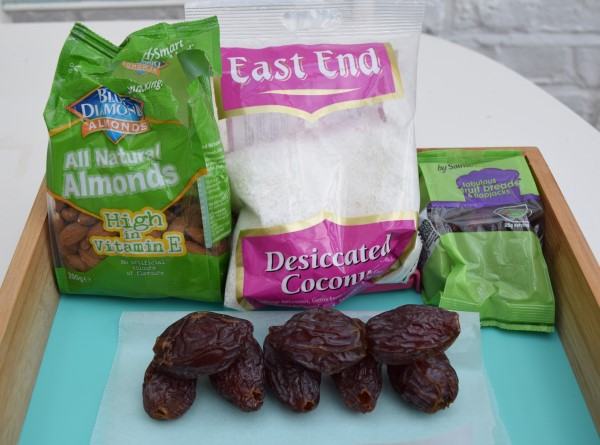 Here are the ingredients I used for my Date and Cranberry Power Balls. I love dried cranberries, they are so fruity and add a great sourness to these balls.
Start by soaking your dates in hot water for around 5 minutes just to soften.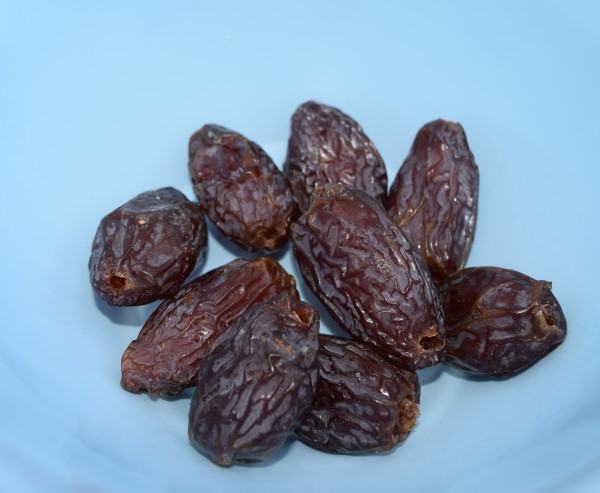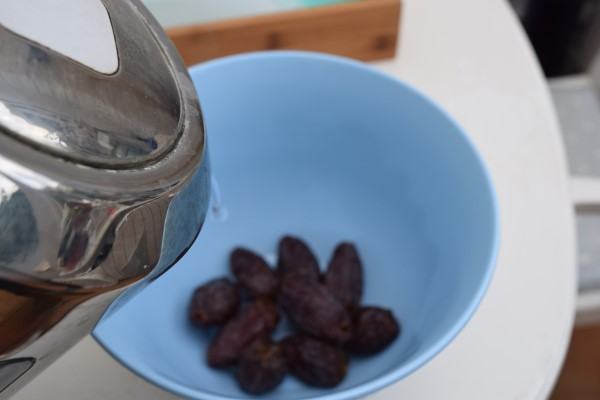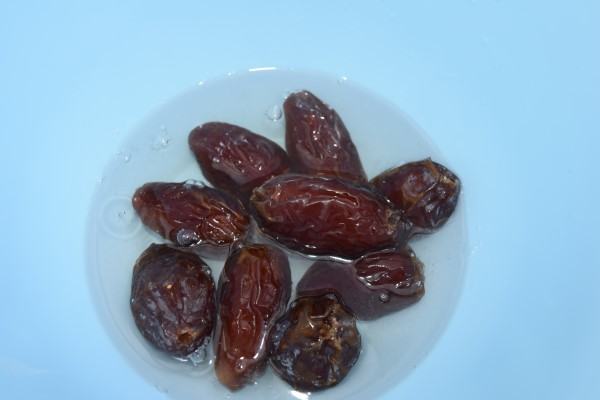 While these are soaking pop all the other ingredients into your food processor or blender. My sister has one of those bullet blenders which you can pulverize things in, I think this would work well here.
So, in with the almonds, skin on for extra fibre, dried cranberries and desiccated coconut.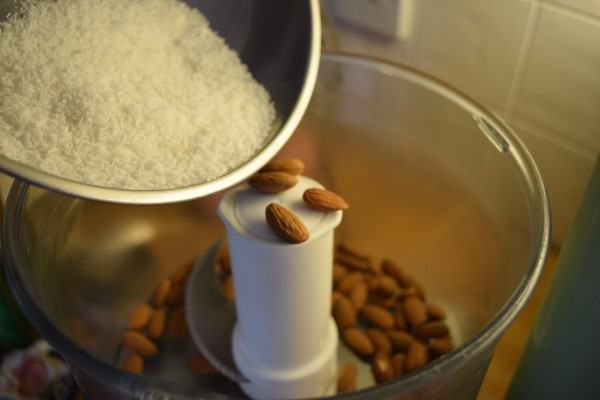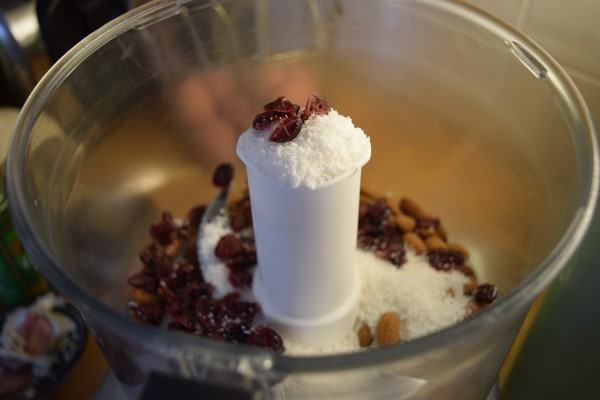 Drain your now softened dates and pop those in with the other goodies. Then switch on the food processor and brace yourself, it's quite loud.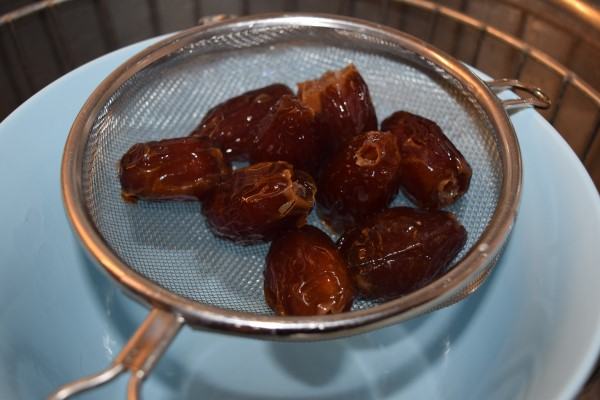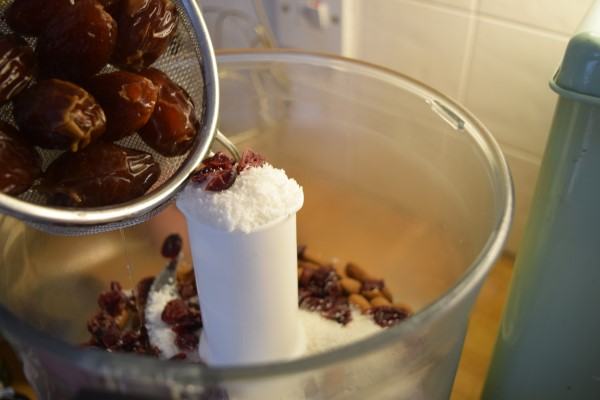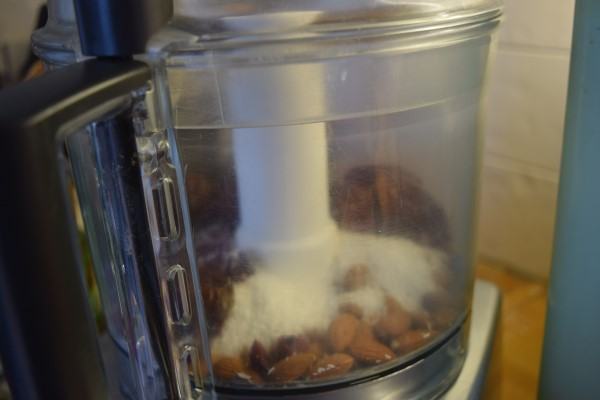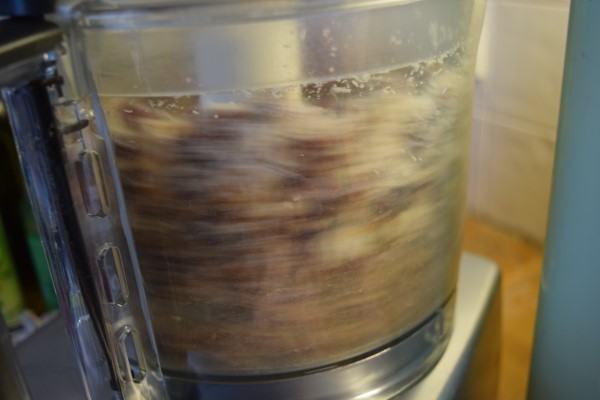 Process this fruity, sweet, sticky mixture until it comes together into a soft dough-like texture.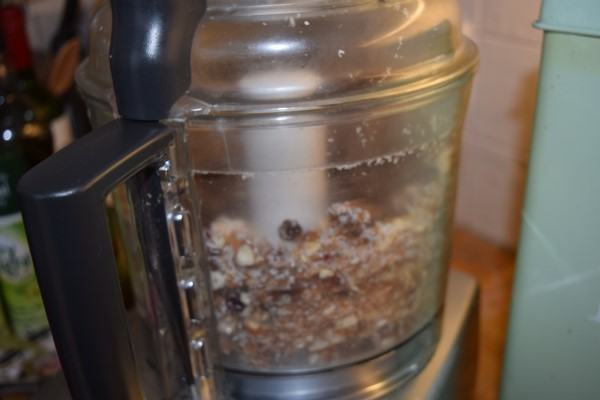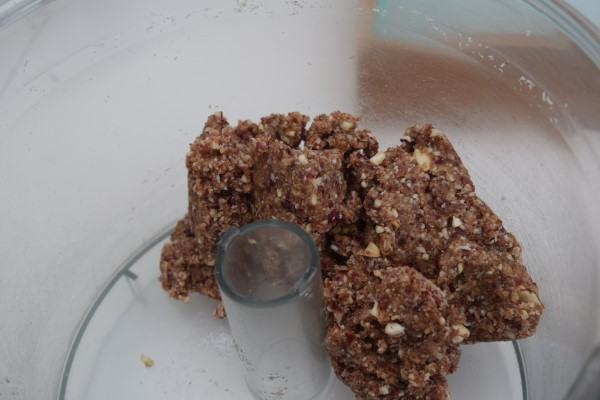 Then roll this nutritious paste into small balls and leave to set for an hour or so on a lined tray.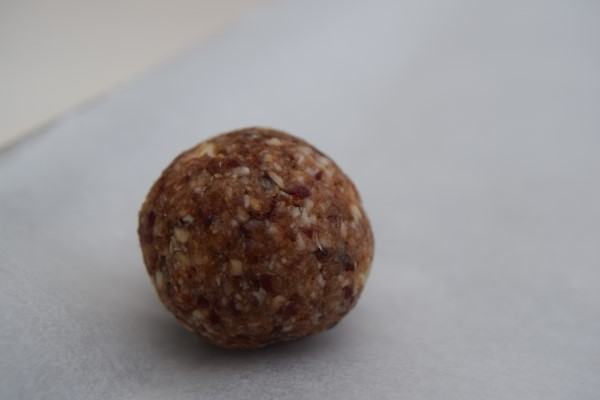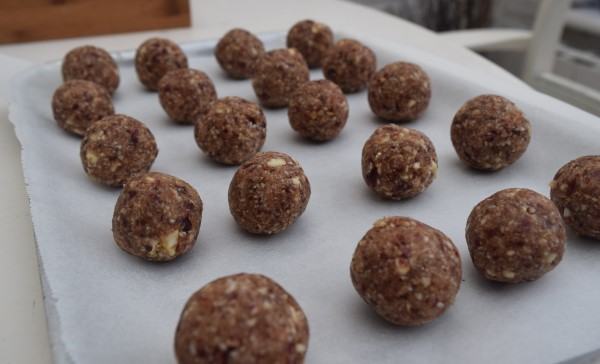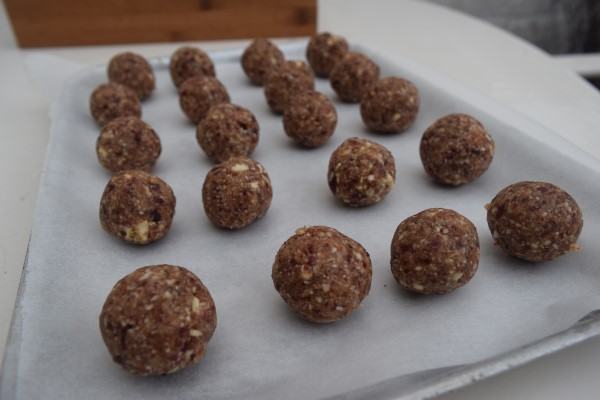 These puppies can then be stored in the fridge and nibbled on as and when you need a boost, for up to two weeks.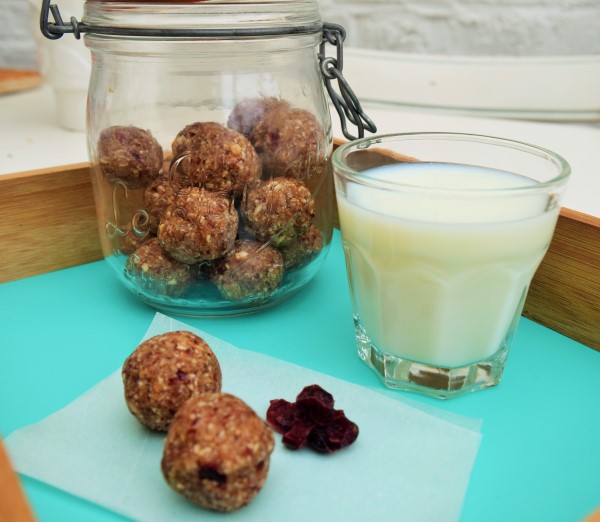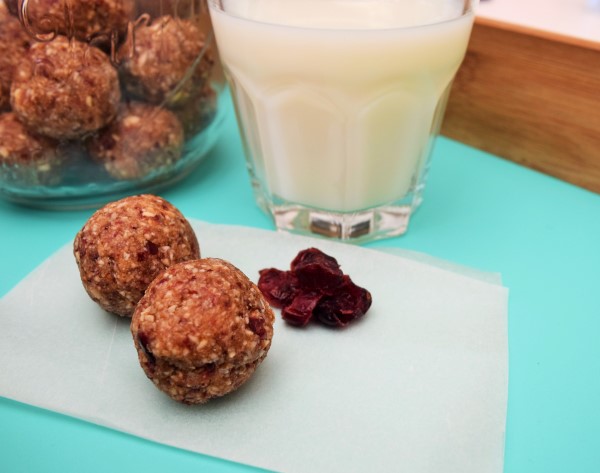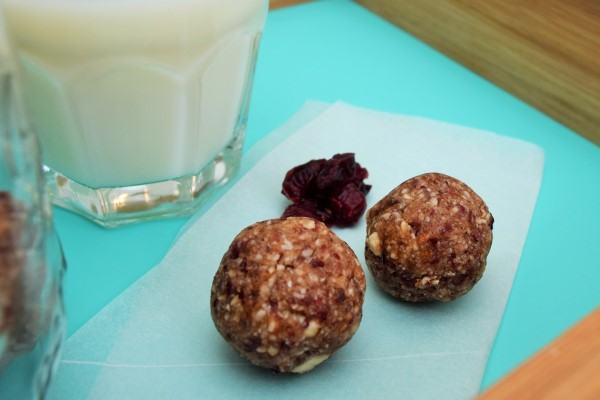 These are a great standby energy booster to have in your repertoire. Not only are they great for pre-work out, they also keep my hands out of the biscuit tin when I'm trying to be good. So they must be bloody good.
Try other flavours, add cocoa powder, seeds or fruits and let me know which are your favourites.
Lucy x
Date and Cranberry Power Balls
Makes around 15 to 20 balls, depending on size
You will need a food processor or sturdy blender 
175g dates, I have used medjool dates and the normal dried variety, both work
100g whole almonds
50g desiccated coconut
75g dried cranberries
Put your dates in a bowl and pour on some kettle hot water and leave to soak for about 5 minutes.
Add the almonds, coconut and cranberries to your processor. Drain the softened dates well and then add those to the other ingredients. Process until a soft dough is formed. Roll it into small balls and leave them on a lined tray for around an hour to set. Store in a jar or airtight container in the fridge for up to two weeks. Nibble on when needed.