Dirty Shirley Recipe
Happy Halloween Cocktail Friday to you. And what a great excuse to use a plastic syringe in a drink. With that, I present you with my Halloween Dirty Shirley Cocktail. This alcoholic version of the children's drink, the Shirley Temple, is named after the child star from the really olden days, Shirley Temple. The under 18's version includes ginger ale or lemonade with grenadine syrup and a cocktail cherry.
Today's Halloween version includes some rather lively 50% proof Absolute Vodka we had lurking in our drinks cabinet. Do, of course, feel free to use the less potent version, as I predominantly used mine because it was in a rather spooky looking black bottle. This is then topped up with lemonade or 7-Up which has a shot, or in this case, syringe full of grenadine stirred in. It's completely drinkable, delicious and frighteningly moreish. Suffice to say, we will be cracking through a few of these this Halloween night. In between opening the door and stopping the dog barking at strangely dressed locals.
So inject,*sighs at shockingly bad joke* a bit of fun into your Friday Cocktail this week with the Dirty Shirley, it is spookily yum.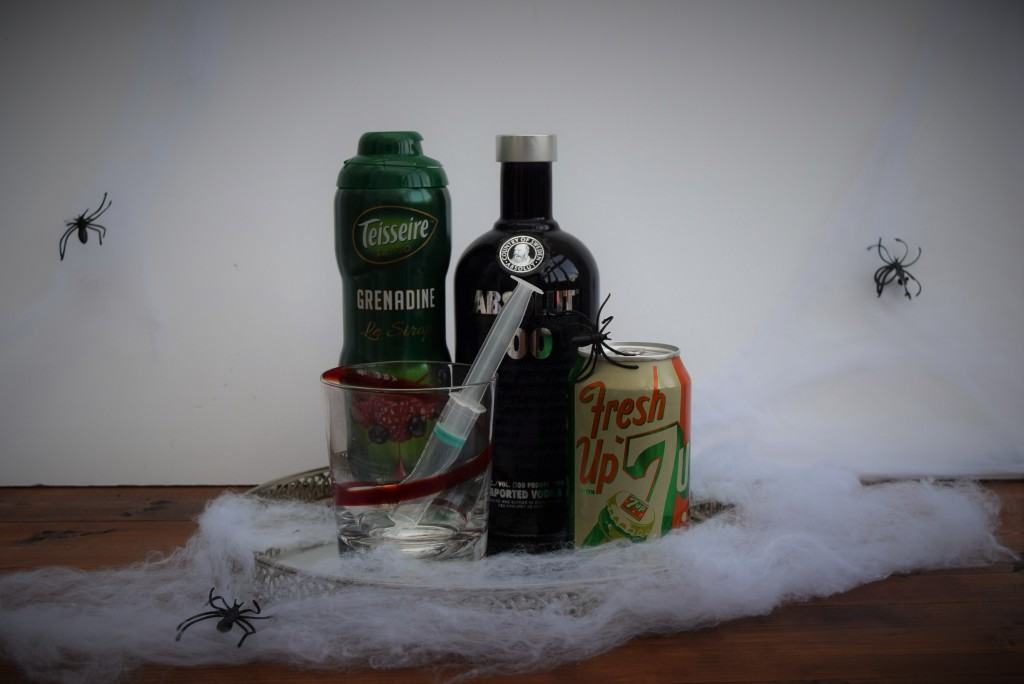 Here's the ingredients for this pimped up children's classic drink. Like I said, any old vodka will do, although this Black Absolute is perfectly yum.
Start by adding ice to a creepy looking glass.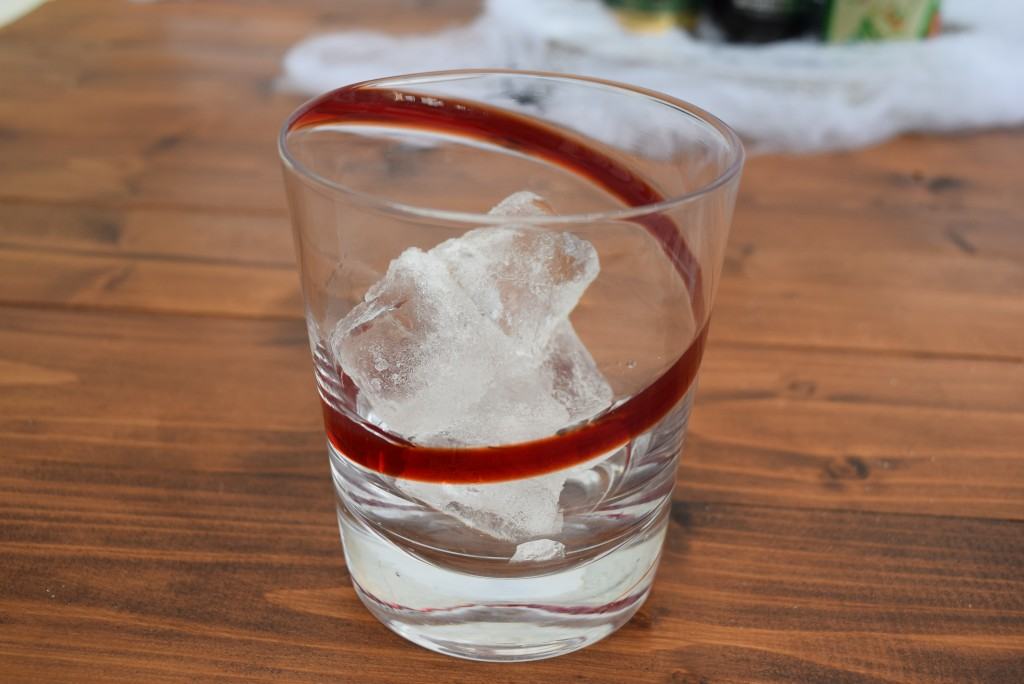 Then pour in your vodka, the dirty part of the Shirley, if you will.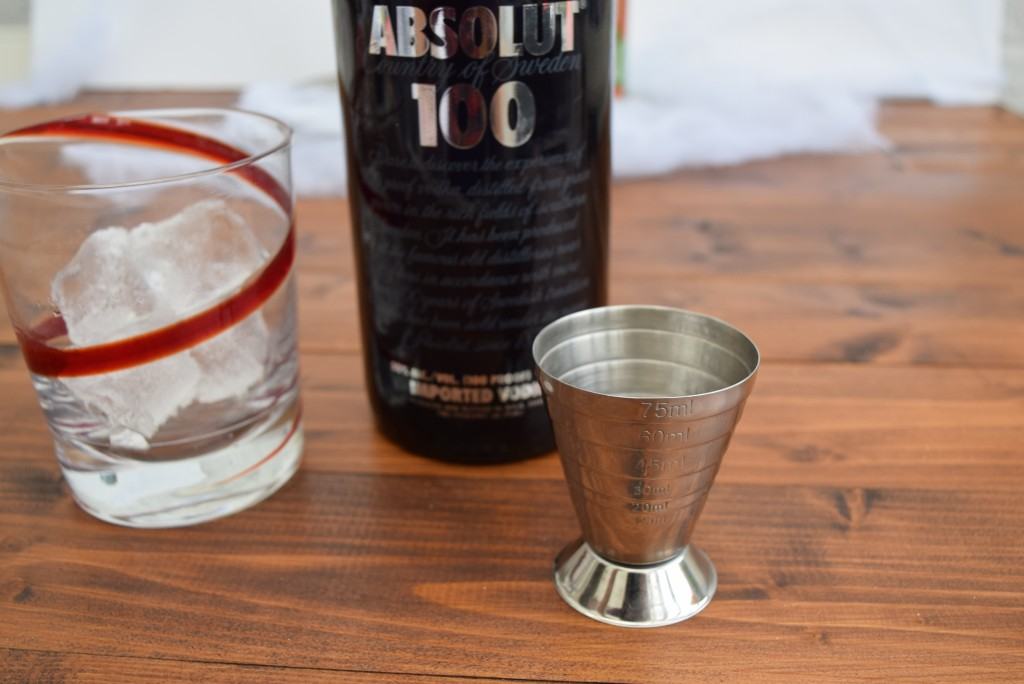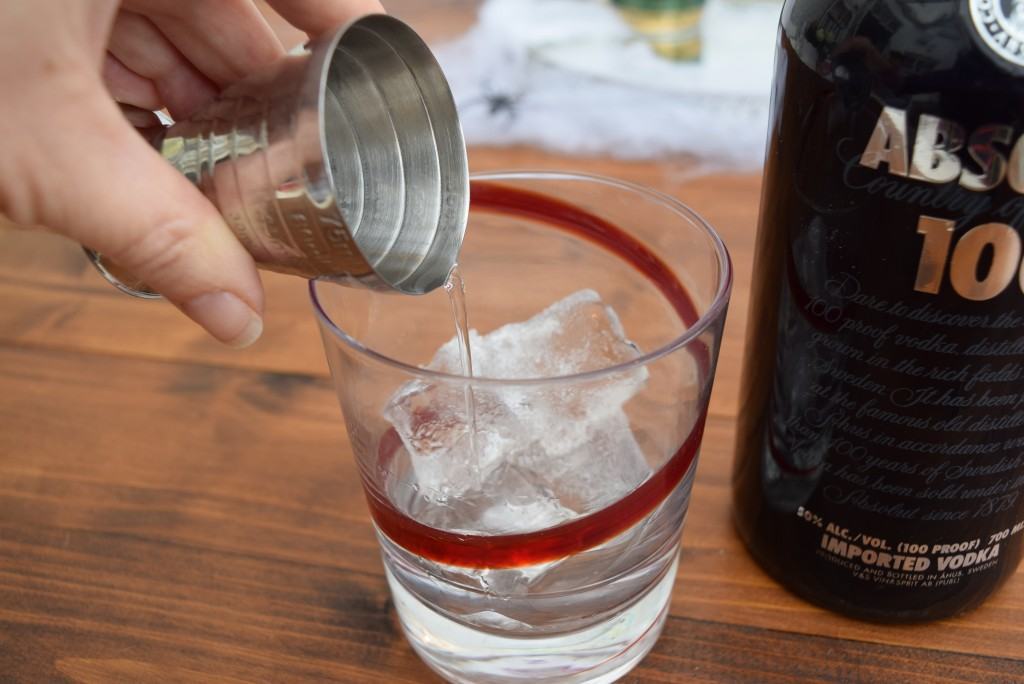 Next up, top up with lemonade or 7-UP, as much or as little as you like.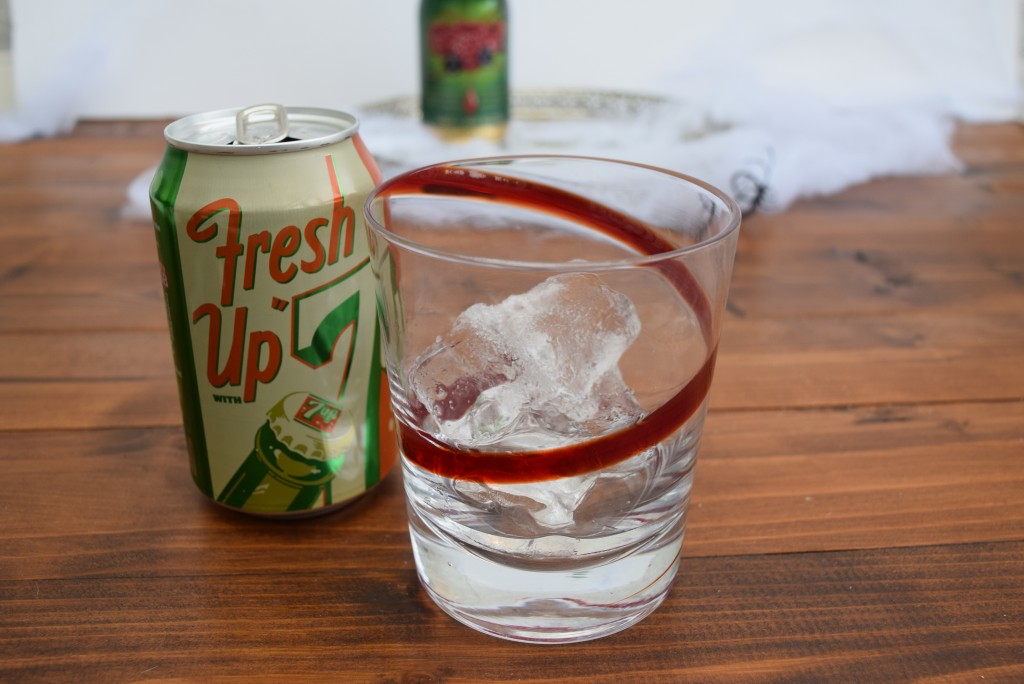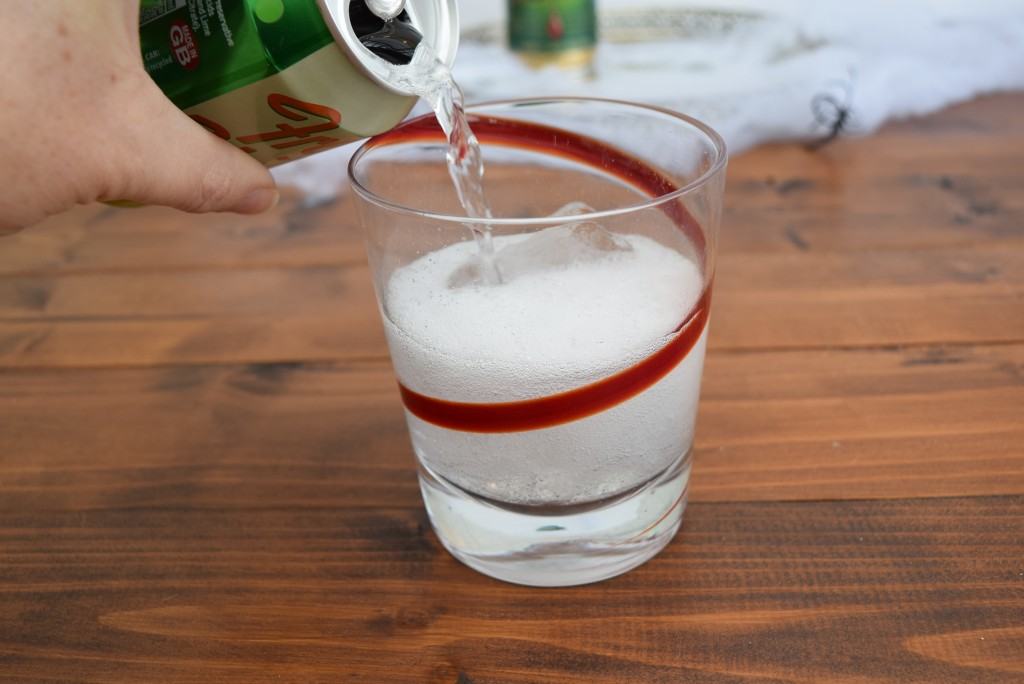 Give it a stir. Then, if you are using a syringe for comedy value, fill it with around 10ml of Grenadine syrup, if not, just pour this into your glass.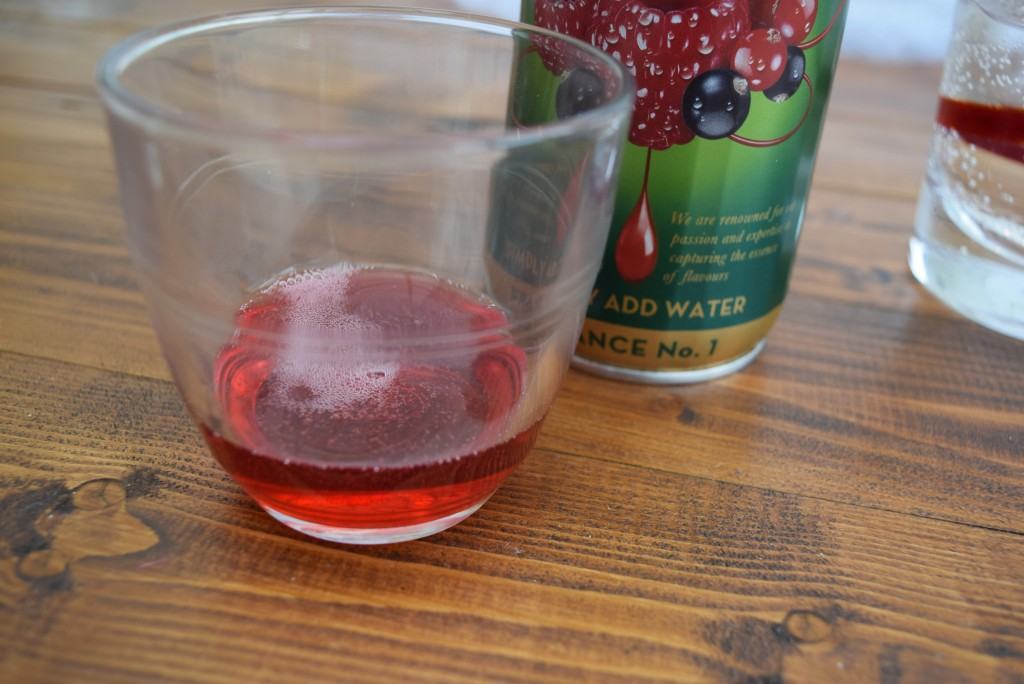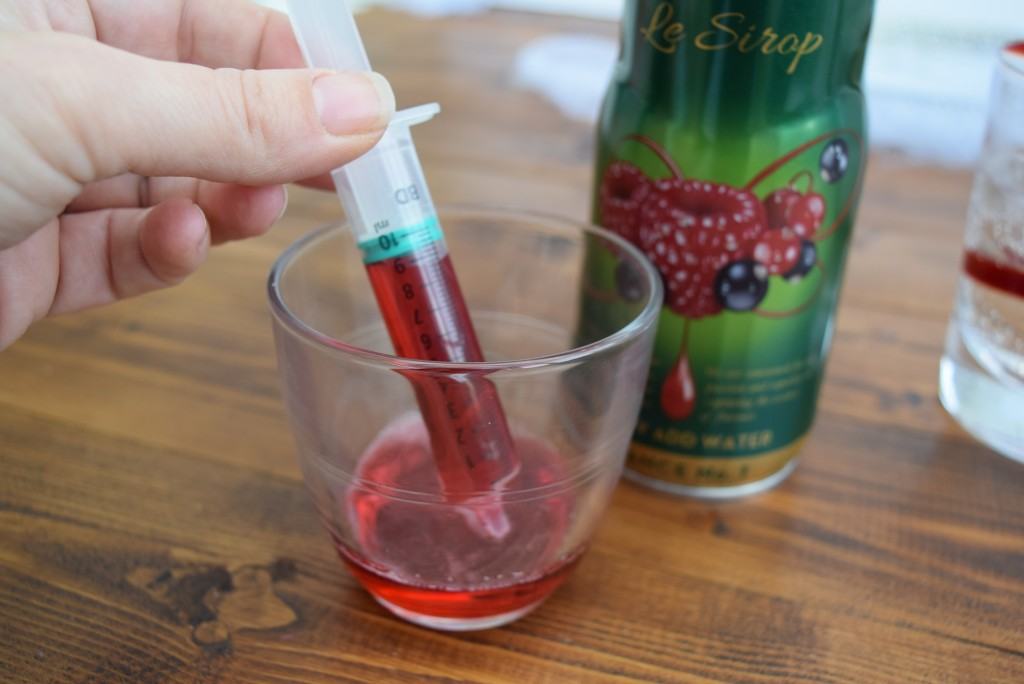 There you have it, the Dirty Shirley. This will keep you on your toes this Halloween, of off your toes if you used my 50% proof Absolute.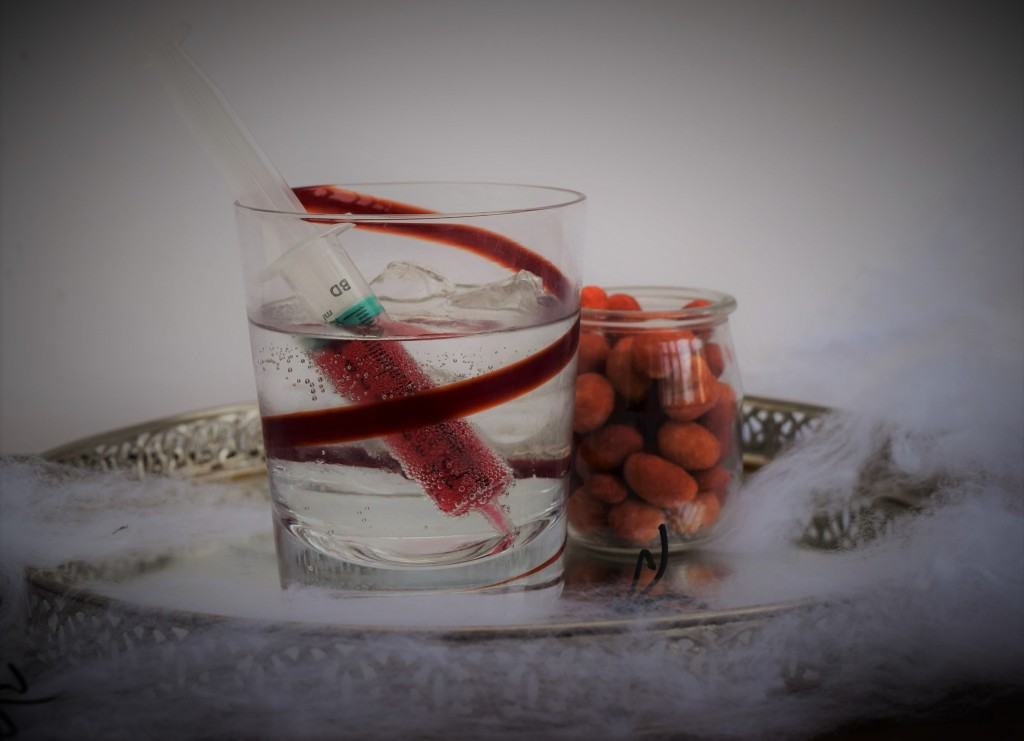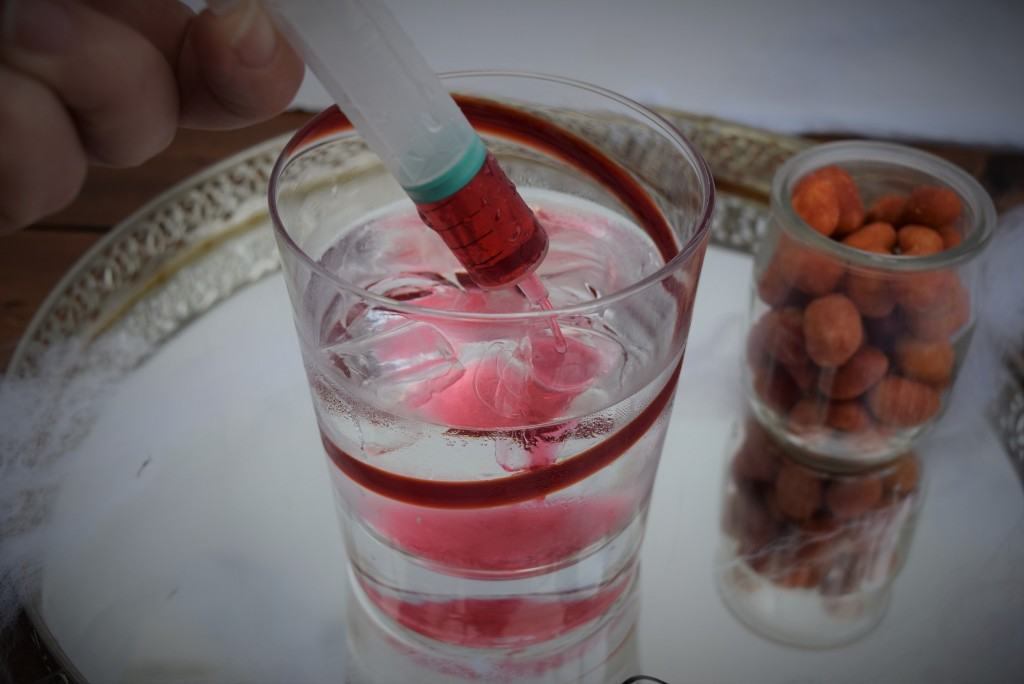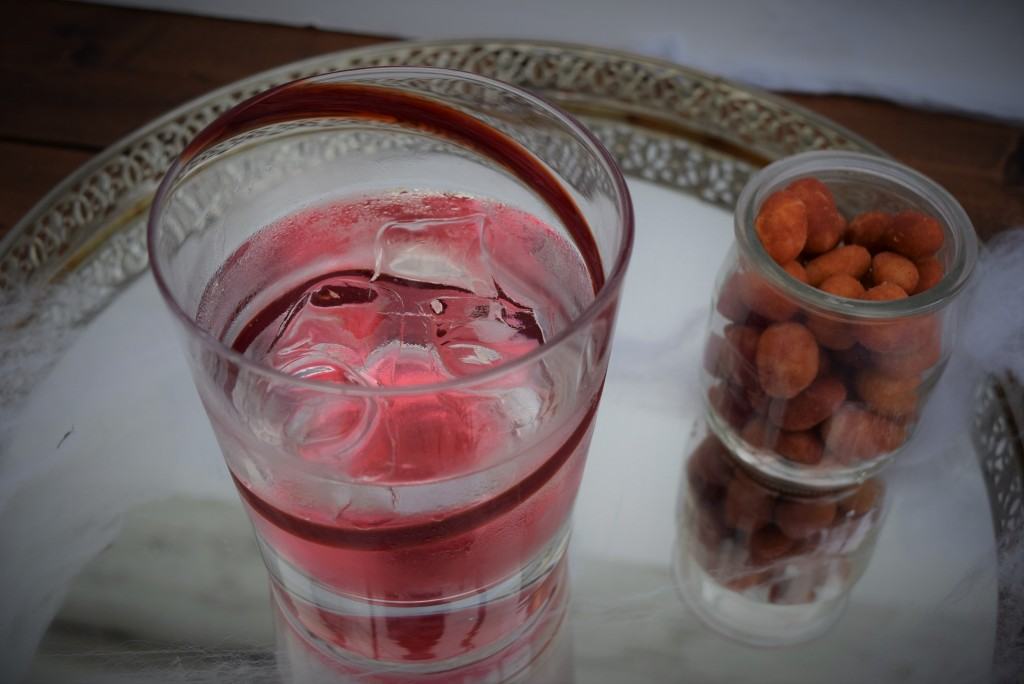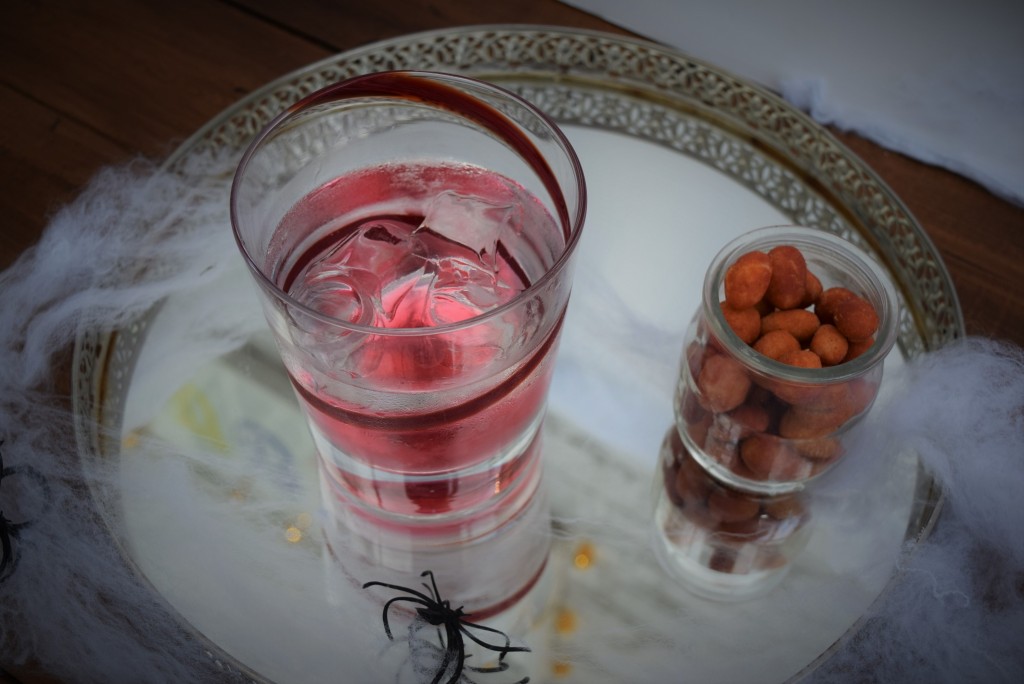 We love a comedy cocktail in our house, and I may try and introduce other ways to present food and drinks using a syringe now I have them. But even if you don't have the syringes, this is a delicious and incredibly tasty cocktail. So, in true slightly grumpy British style, pour a couple of Dirty Shirley's, turn the TV up, leave a bag of Haribo's outside the front door and ignore the trick or treaters this weekend.
Happy Halloween.
Lucy x
Dirty Shirley Recipe
Makes 1
You will need a good sized tumbler and a comedy syringe, if it's Halloween
40ml Vodka
Lemonade or 7-up to top up, around 150ml
10ml Grenadine syrup
Ice to serve, cobwebs and spiders to garnish

Add some ice cubes to your tumbler. Pour in the shot of vodka, then top up with lemonade or 7-Up. Either fill a clean syringe with around 10ml of Grenadine syrup or pour the shot directly into the drink and stir. Try not to glug down all at once.