Heatwave Recipe
This weekend will either be wall to wall sunshine or rain central. This is because it's the start of the Glastonbury Festival which has a tendency to be a total mud bath. Wimbledon starts on Monday too so our obsession with the weather will really ramp up a gear or two. And to celebrate these weather based diary dates, today's Friday cocktail is the Heatwave.
This cocktail is fruity, delicious and refreshing. It's not super strong, but it is big on flavour. The peach schnapps and pineapple are light and the grenadine sweetens and adds a hint of pink. And, once it's all stirred together the Heatwave does have a look of pond water – so that's another link to the Glastonbury mudfest. Enjoy this drink, Heatwave, or not this weekend, whilst you watch the festival coverage.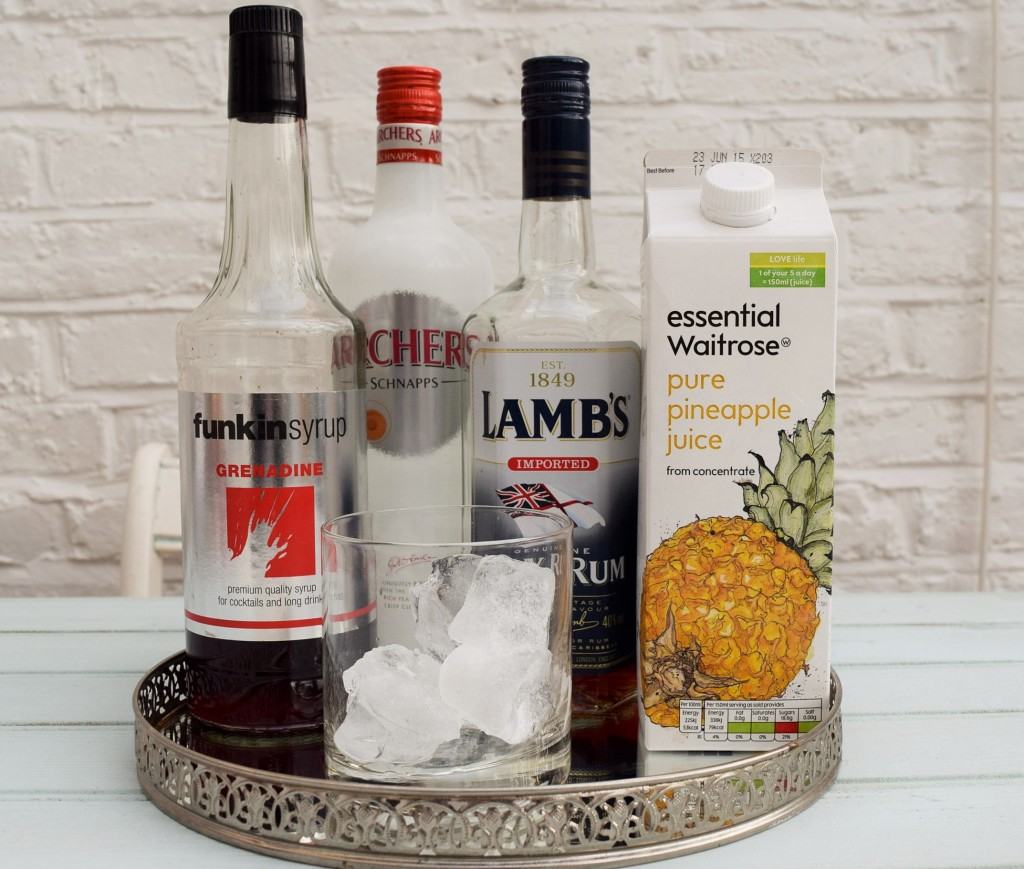 Here's the lineup. Now, I know this looks like I've just rummaged in the back of our drinks cabinet, but this is a proper cocktail from my proper cocktail book. I did, however, think it was slightly hilarious that I found these drinks in our collection.
Take a lovely big tumbler and add a good handful of ice. Pour in the dark rum then follow in with the fruity, scented Peach Schnapps.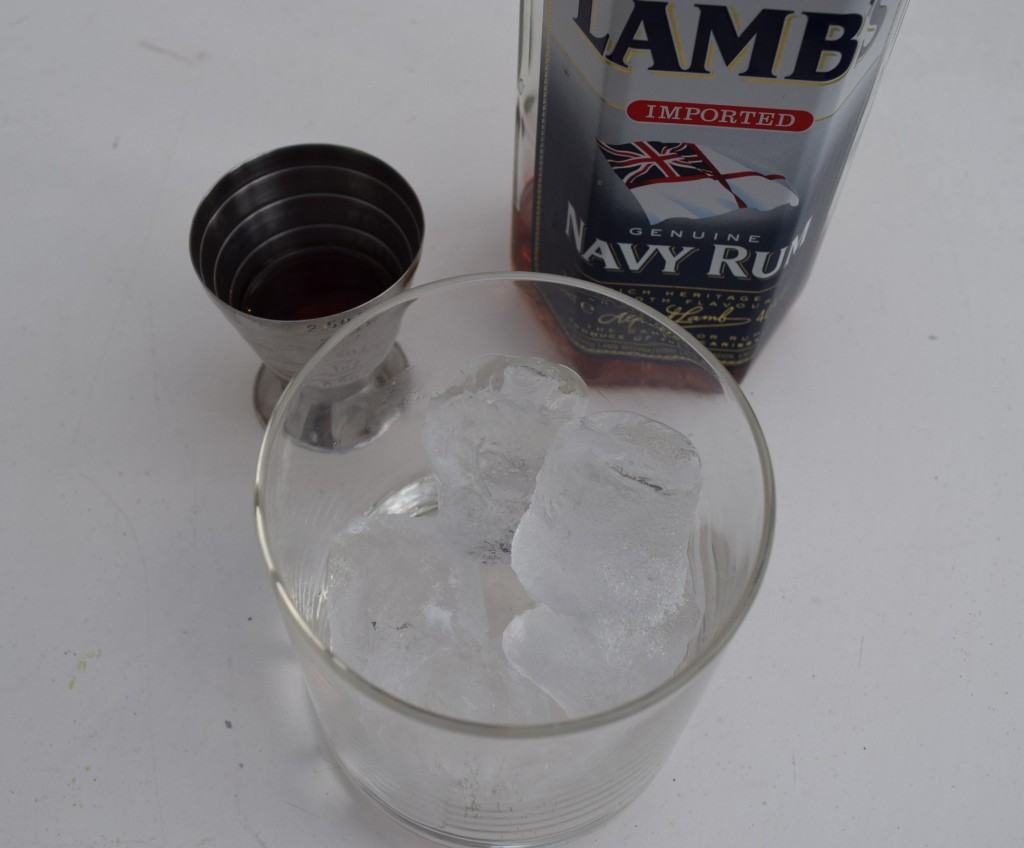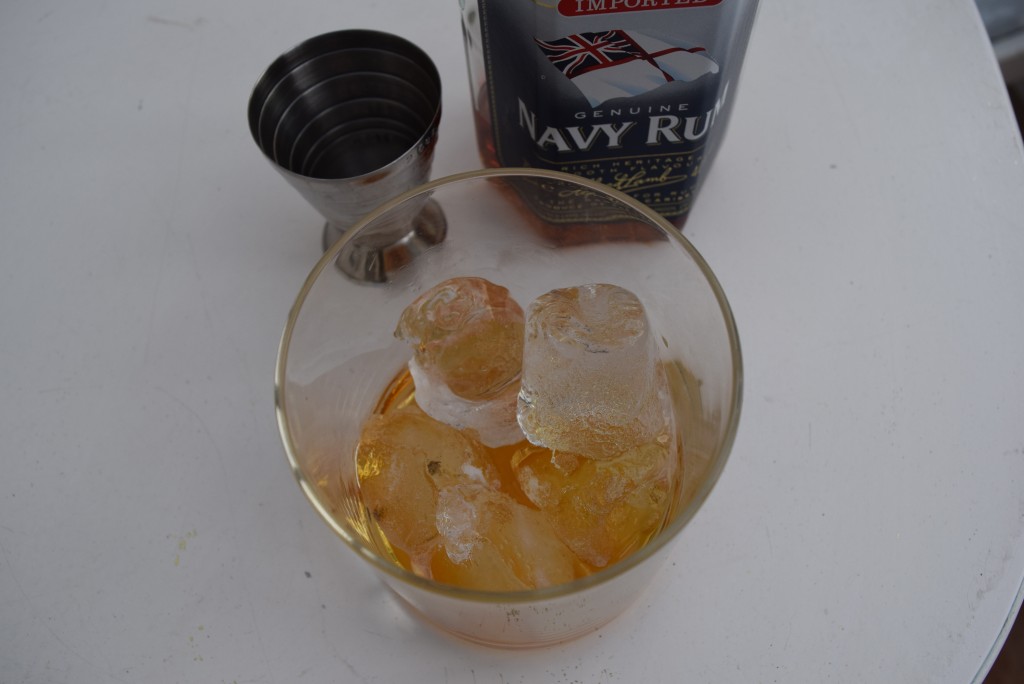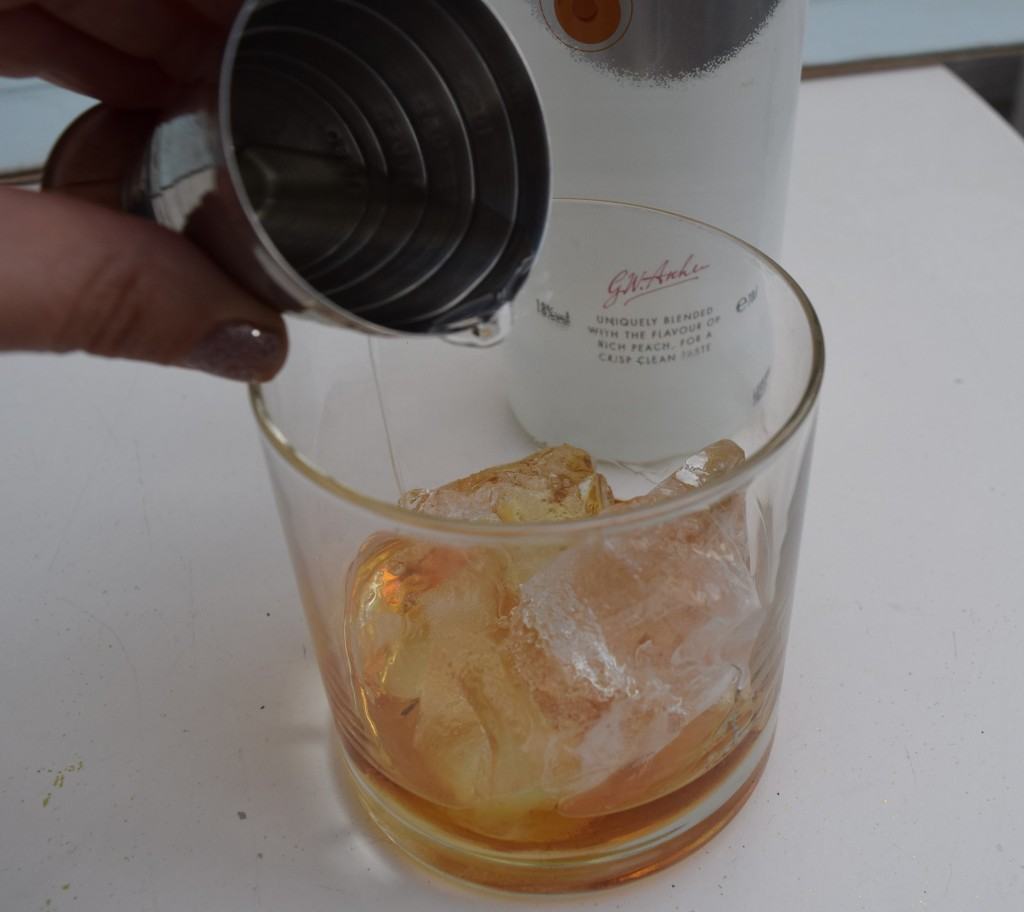 Follow in with a good quantity of pineapple juice and stir again.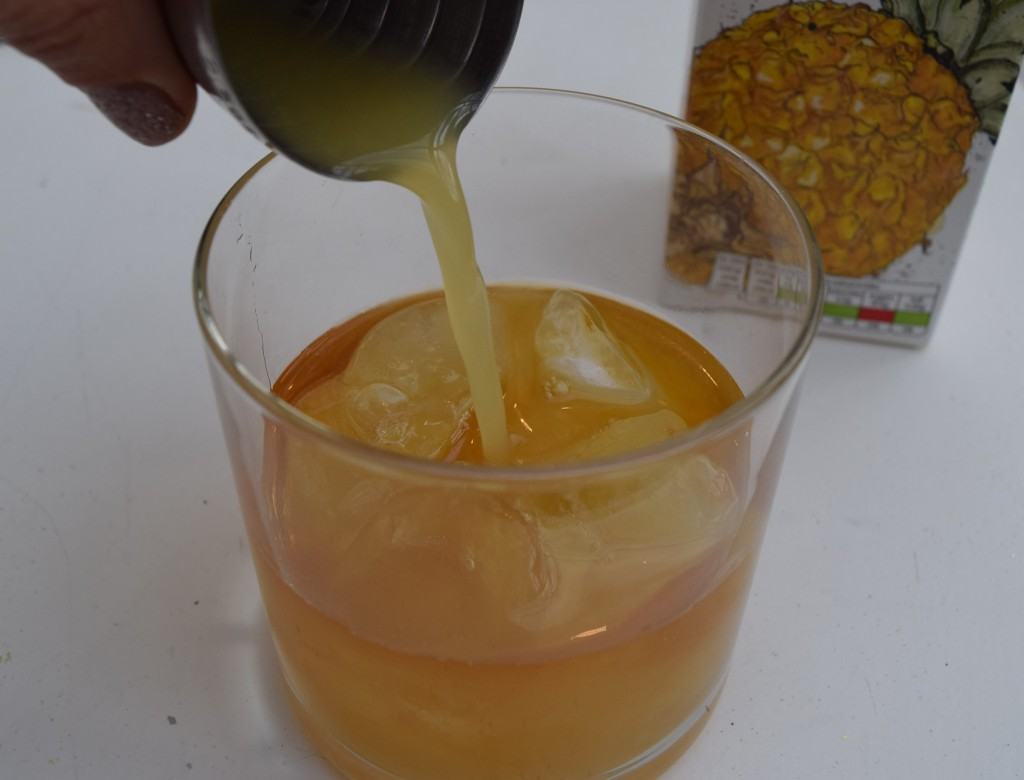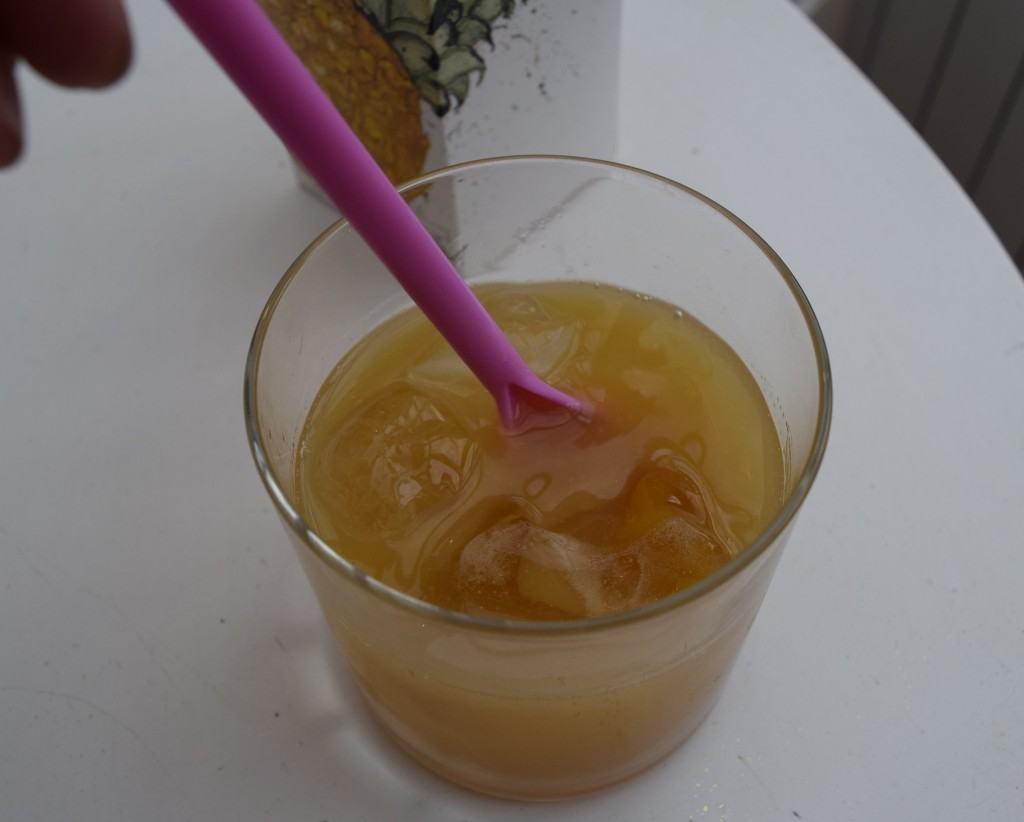 Finally, a touch of grenadine syrup which adds a blush quality to this Heatwave.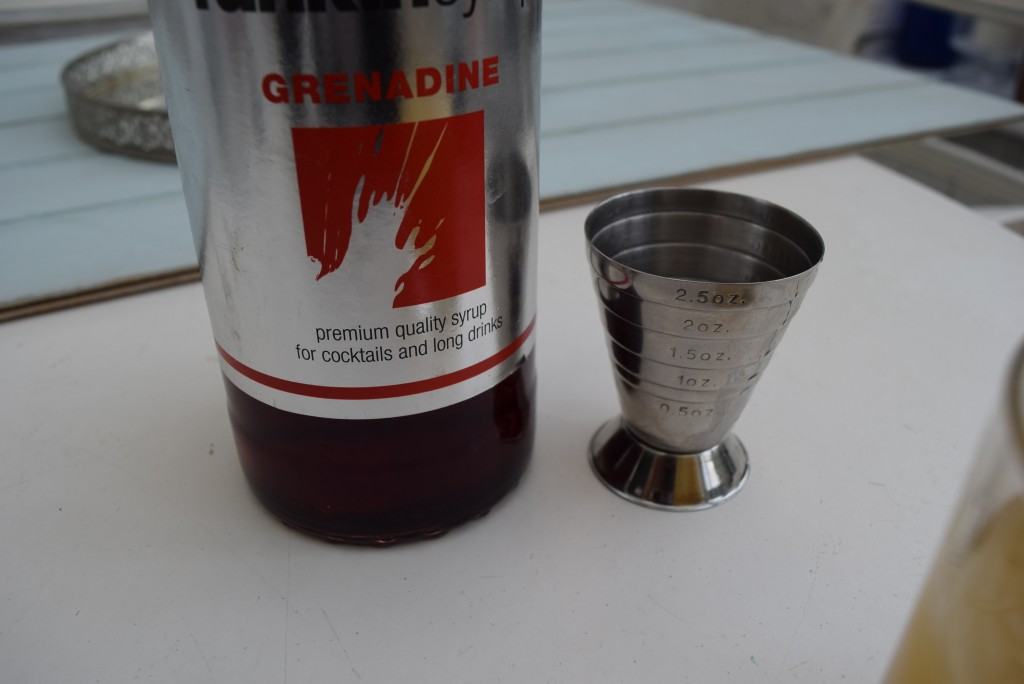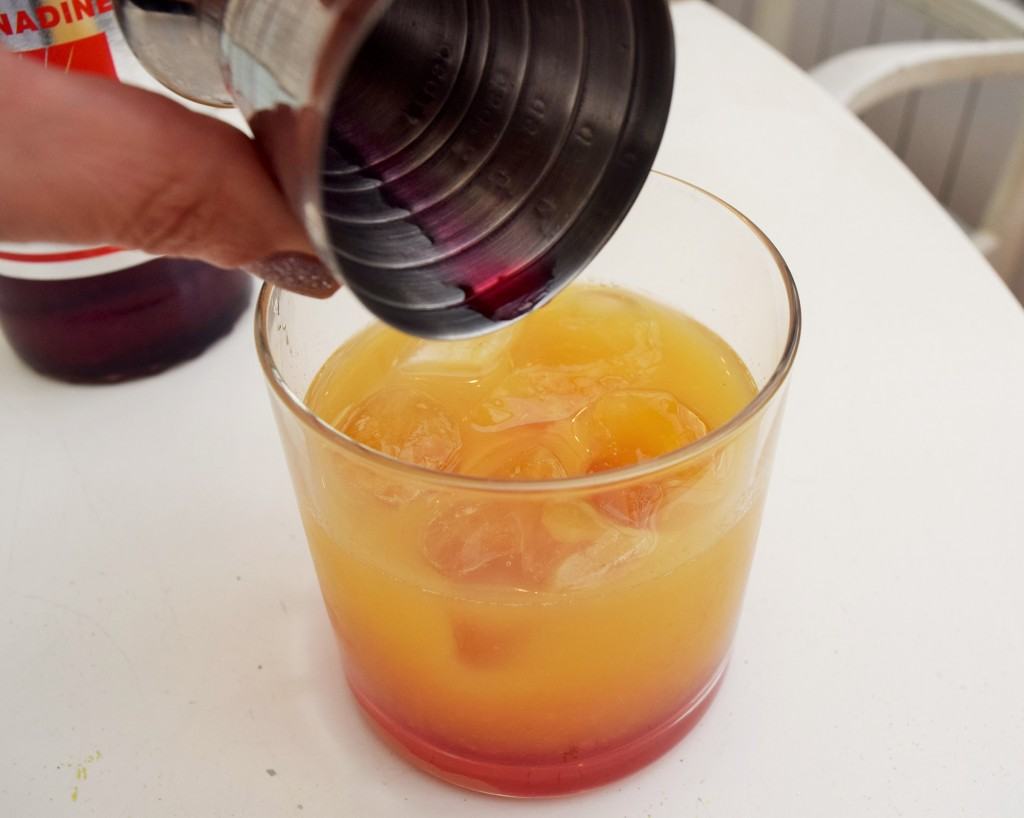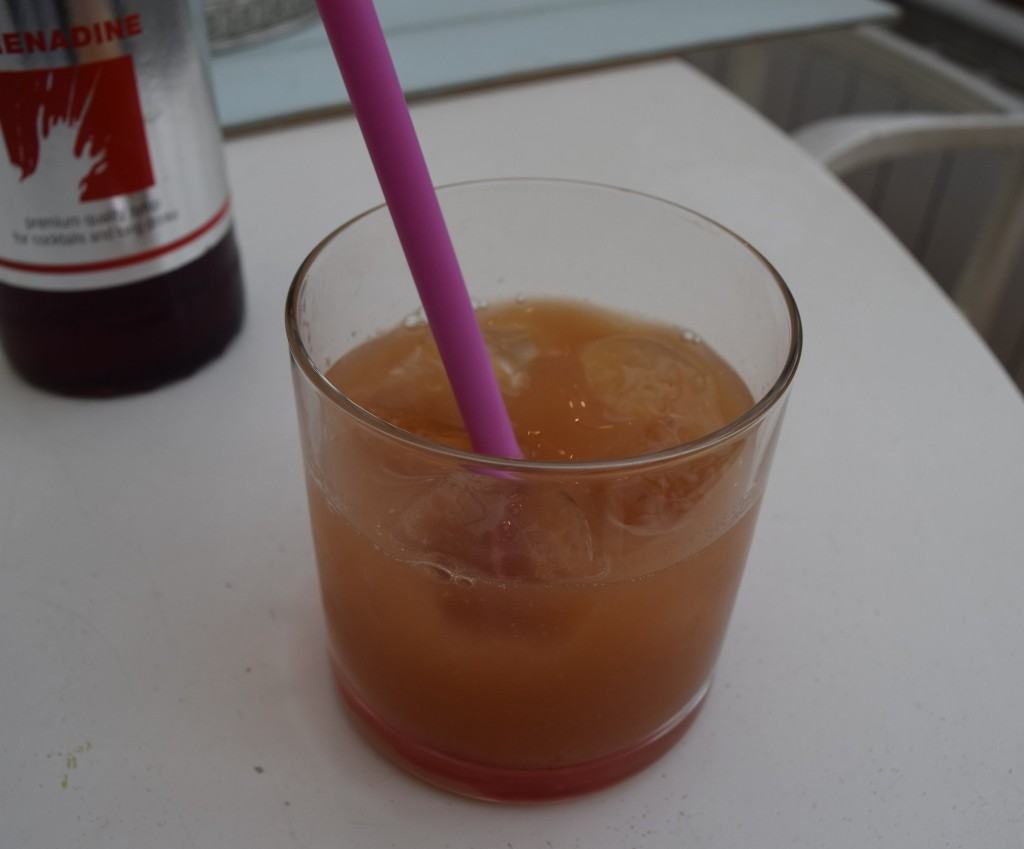 Another stir, garnish of your choice, I can never resist a cherry, then it's cocktail hour.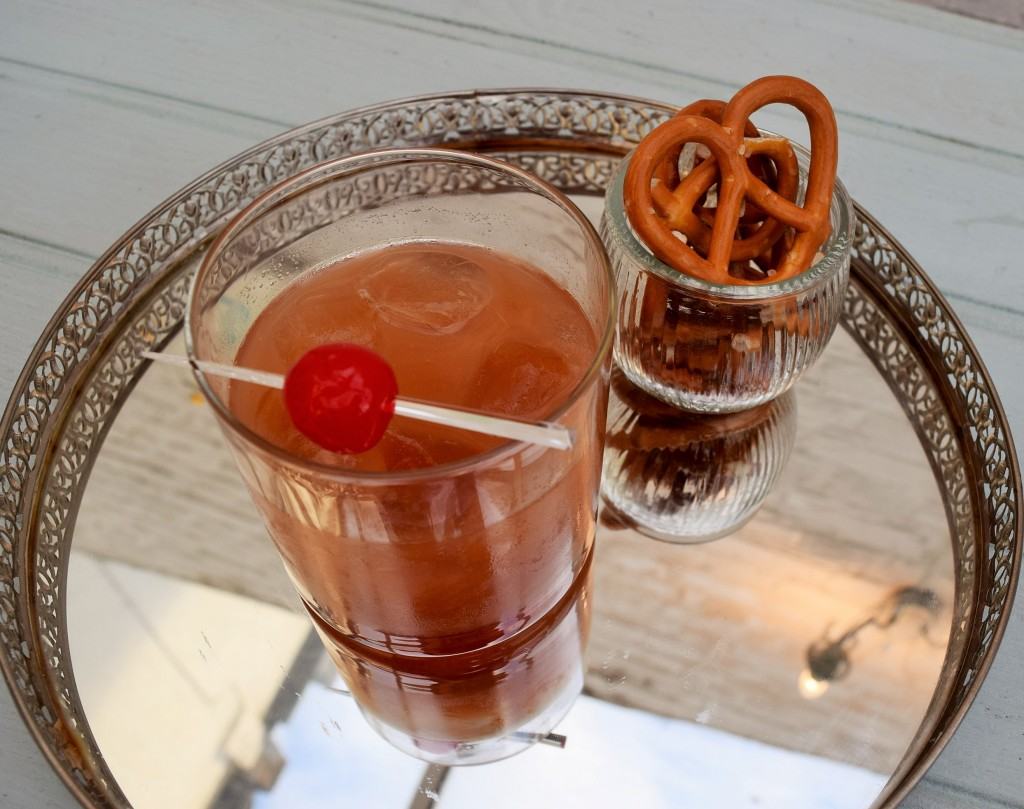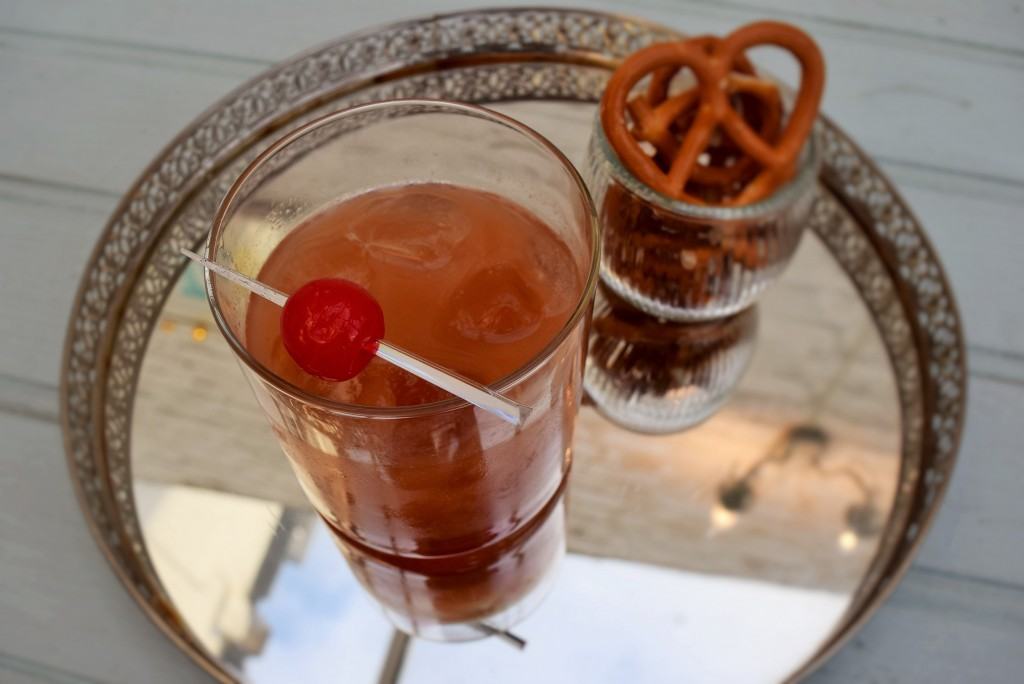 This is a great cocktail for your Friday repertoire. Pop your wellies on, sit in front of the weather forecast sipping this Heatwave and have a brilliant weekend.
Lucy x
Heatwave Recipe
You will need a tumbler and spoon to stir
25ml Dark Rum
12ml Peach schnapps
125ml pineapple juice
half tablespoon grenadine syrup
Ice and a cherry to garnish
Take a big tumbler and add a handful of ice.  Pour in the shot of rum and a half shot of peach schnapps. Add the pineapple juice and give the drink a little stir. Pour in the half a tablespoon of grenadine and stir again. Garnish with a cherry and sip in the sun, or shade.