Mango Daiquiri Recipe
It's been quite the mango heavy week here on Lucy Loves, not only because they were on offer, but because I love mangoes. I am quite late to the mango party, as I always thought they were rather bland and overly sweet. Not so the case when they are eaten perfectly ripe, or with red peppers and chicken and when they are served rather heavily laced with white rum. As is the case with this week's Friday Cocktail, the Mango Daiquiri.
The Daiquiri cocktail originates from Cuba and was the chosen tipple of my mother's all time favourite man *sorry Dad*, JFK, and Ernest Hemingway, whose home we will visit in Key West later on this year. This Mango Daiquiri is a fruity, citrus and rum based affair and is incredibly drinkable. These type of drinks are so evocative of holidays, particularly balmy, beach based excursions, so this seems a perfect choice for a pissy wet May Bank Holiday weekend.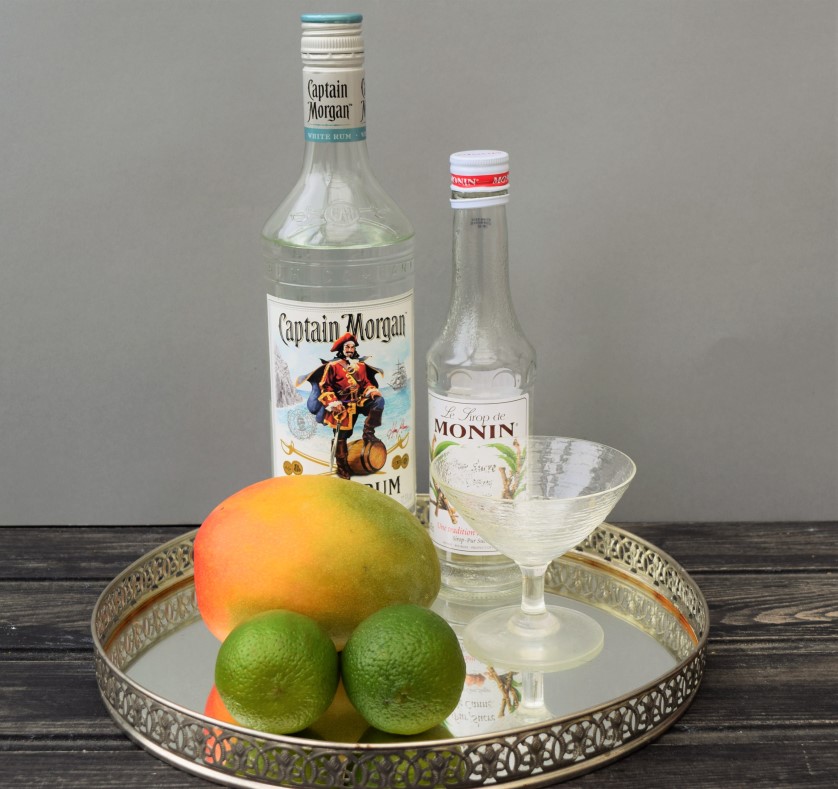 Ooh, a lovely colourful line up this week. Plus my Grandmother's wonderful tiny little cocktail glass, which I love.
Dust of your NutriBullet or blender and make a start on your Mango Daiquiri by adding a good handful of ice.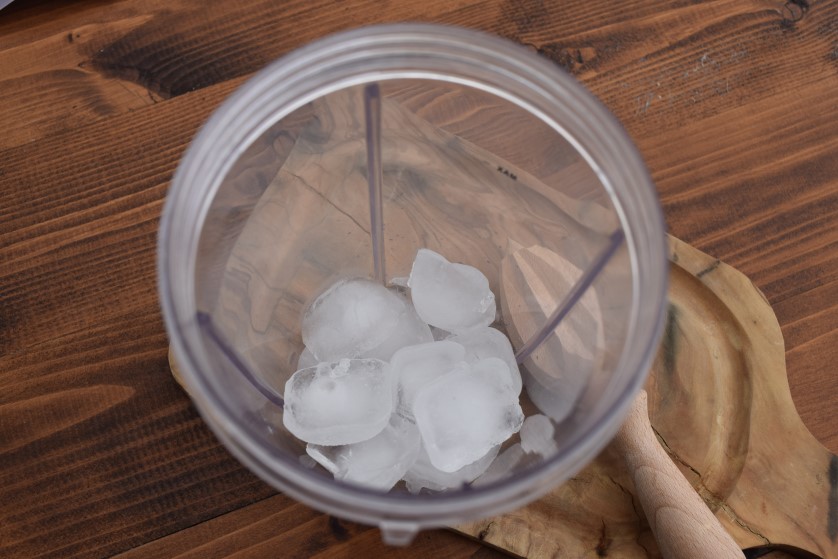 Squeeze in the juice of one large lime or two smaller ones.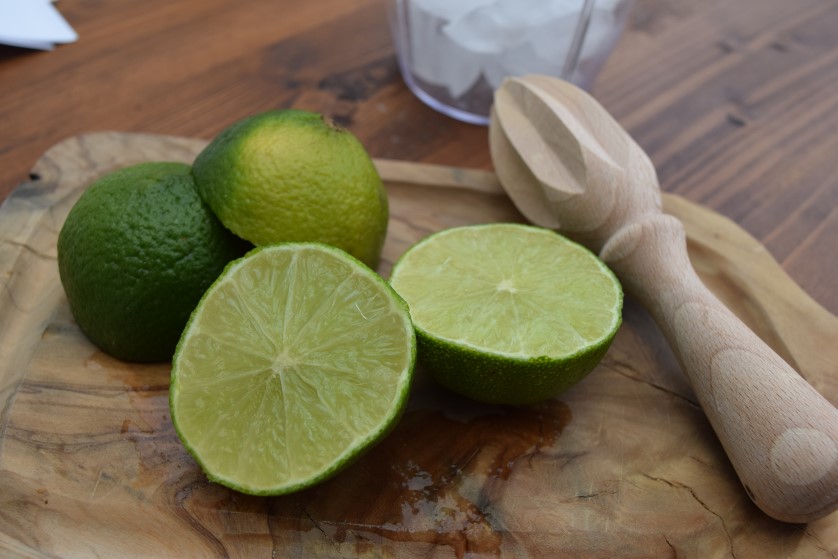 Then peel and chop the mango and add this to the ice and lime combo. Next, spoon in the sugar syrup, either from a bottle or homemade. I am no expert, but I don't suppose this cocktail would be ruined if you substituted a scant tablespoon of icing sugar here, if you don't have the syrup to hand.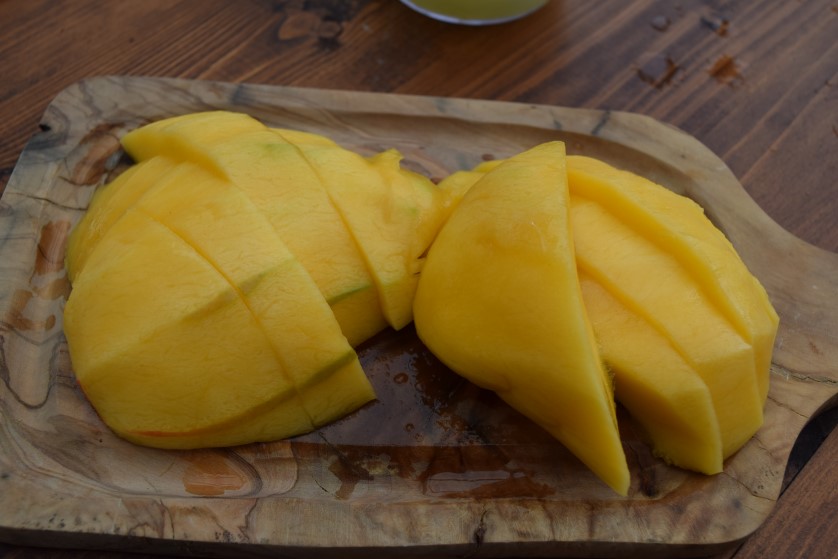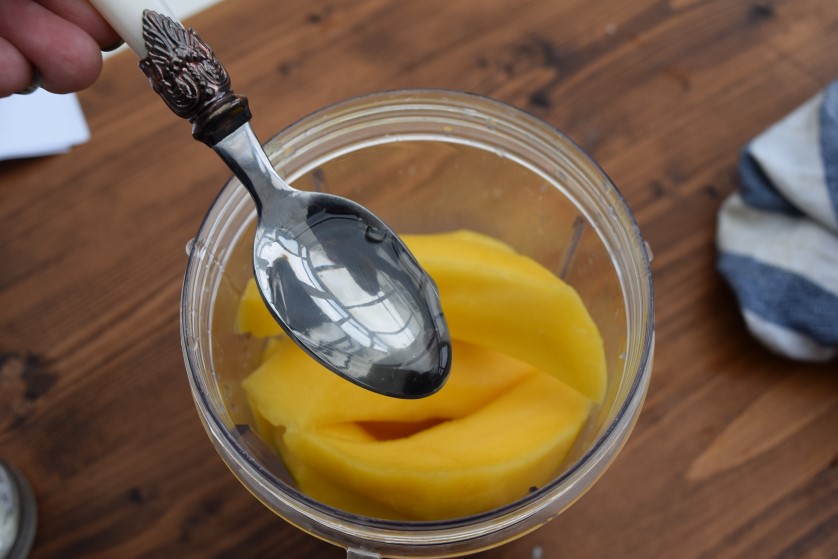 Now, all that's left is to add the giant slurp of white rum then blitz this mix of fruity goodness until smooth.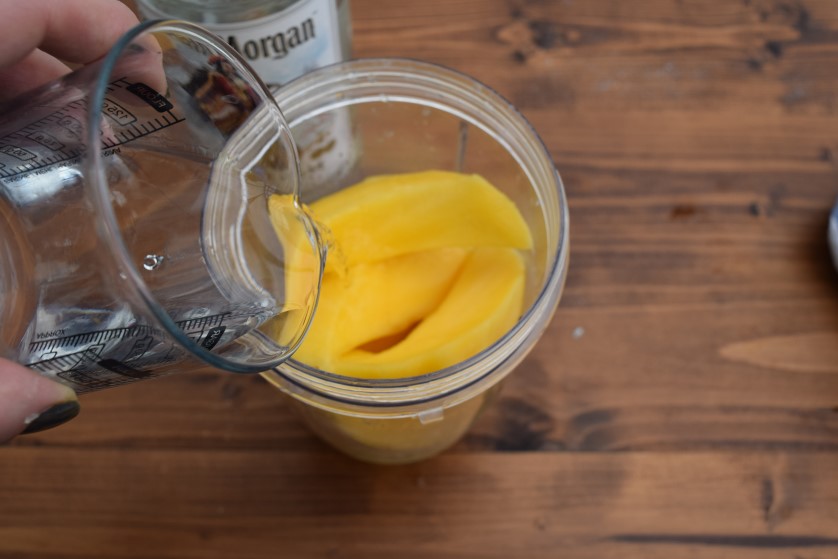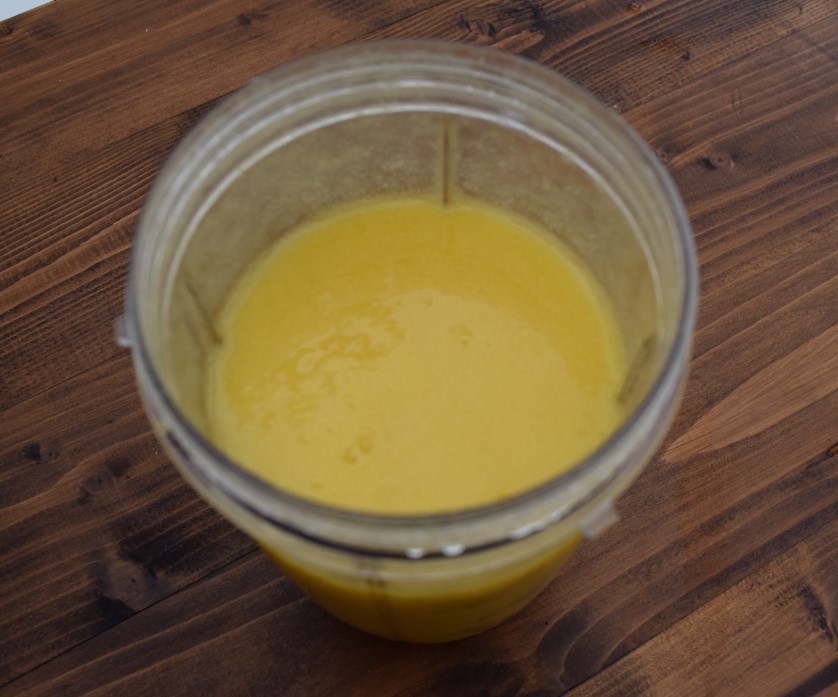 Don't be alarmed by the quantity, this serves 3 to 4 people, or me on a bad day. Pour this brightly coloured drink into a pretty cocktail glass, preferably a nice kitsch one.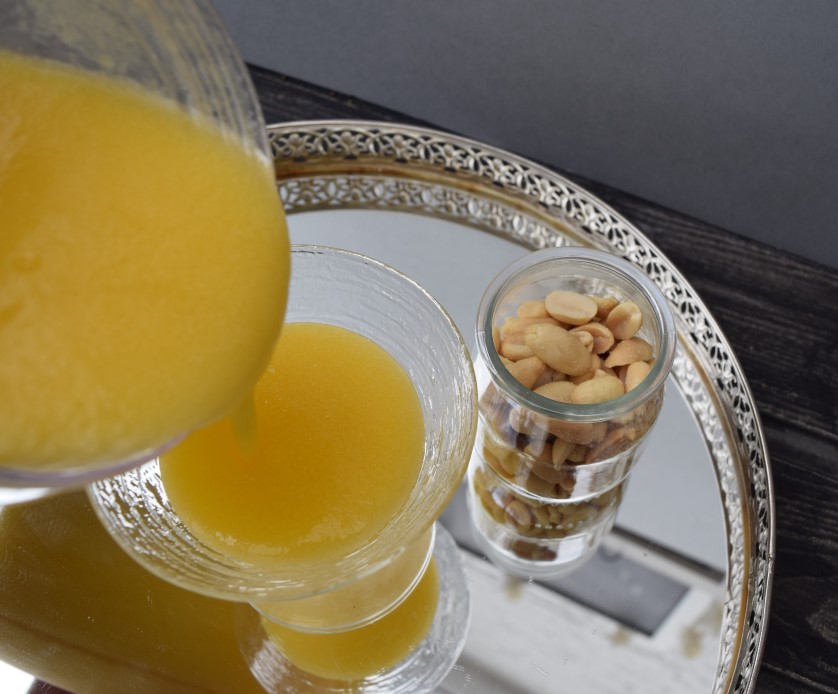 Sip and enjoy, peanuts optional, unless you're me.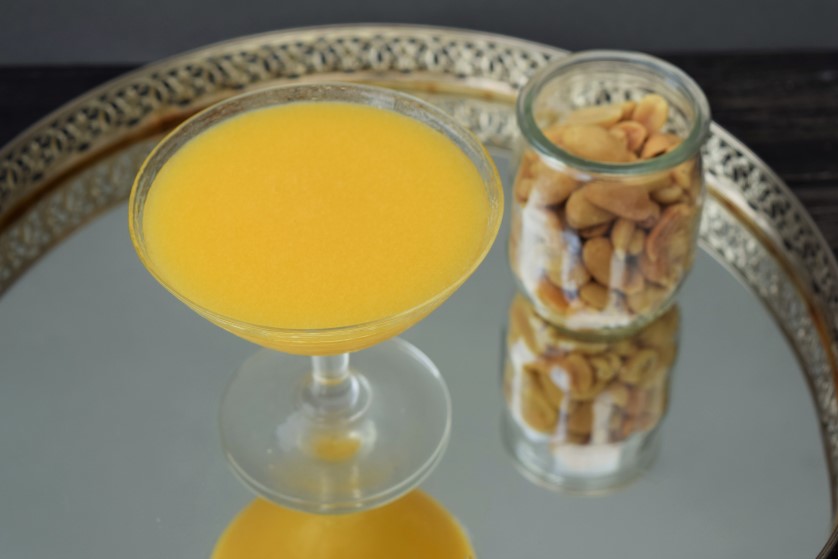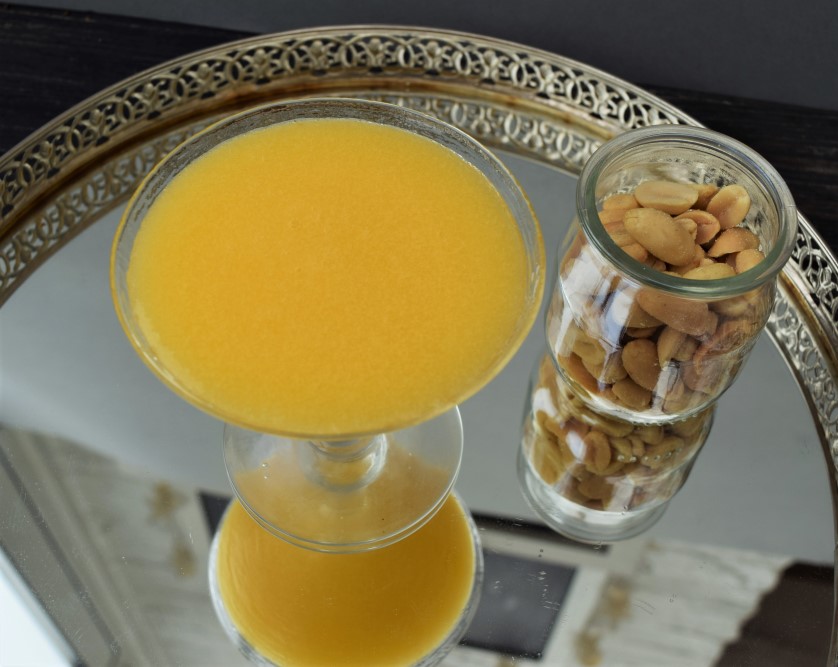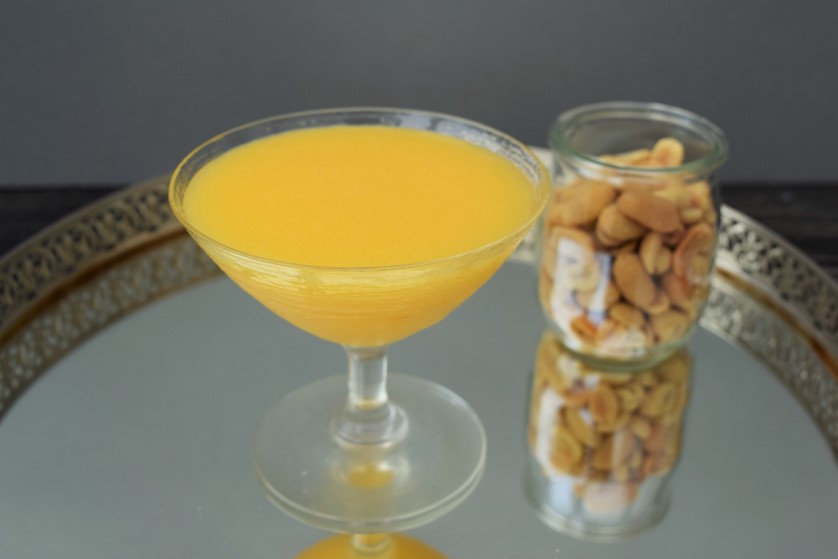 This is sunshine in a glass, so who cares if the weather is lousy this Bank Holiday weekend. This beautiful drink will certainly brighten your day.
Have a restful weekend.
Lucy x
Mango Daiquiri Recipe
Serves 3 to 4 or 1 thirsty soul
You will need a blender and a pretty glass
A big handful of ice
1 large ripe mango, peeled, stoned and chopped
Juice of 1 large or 2 small limes
1 tablespoon sugar syrup or heat 1 part sugar to 1 part water until dissolved, cool and use or I am sure a tablespoon of icing sugar would work

150ml white rum
In your blender add the large handful of ice, fresh lime juice, peeled and chopped mango, sugar syrup and rum. Blitz until smooth then pour into a cocktail glass. Sip and imagine you are somewhere warm and sandy.