Perfect Chocolate Cake Recipe
I love to research new cakes. What's not to love? Plenty of bowl licking opportunities and then it's cake all round. The expansion of my spare tyre is not a plus point, but other than that, cake recipe testing has to be the ideal job for me and I shall add it to my list of skills on my CV. However, it doesn't seem to matter how many chocolate cake recipes I try I still go back to one of the first chocolate cakes I used to make for the children and for this reason I call this the Perfect Chocolate Cake.
It originates from The Little Red Barn Baking Book and is an old recipe of the author, Adriana Rabinovich's Grandmother's *that sentence is apostrophe hell*. This wonderful book seems to be out of print now, but you can still buy a second hand copy from Amazon. Mine is super well loved, especially the page for Shrimpy's Chocolate Cake.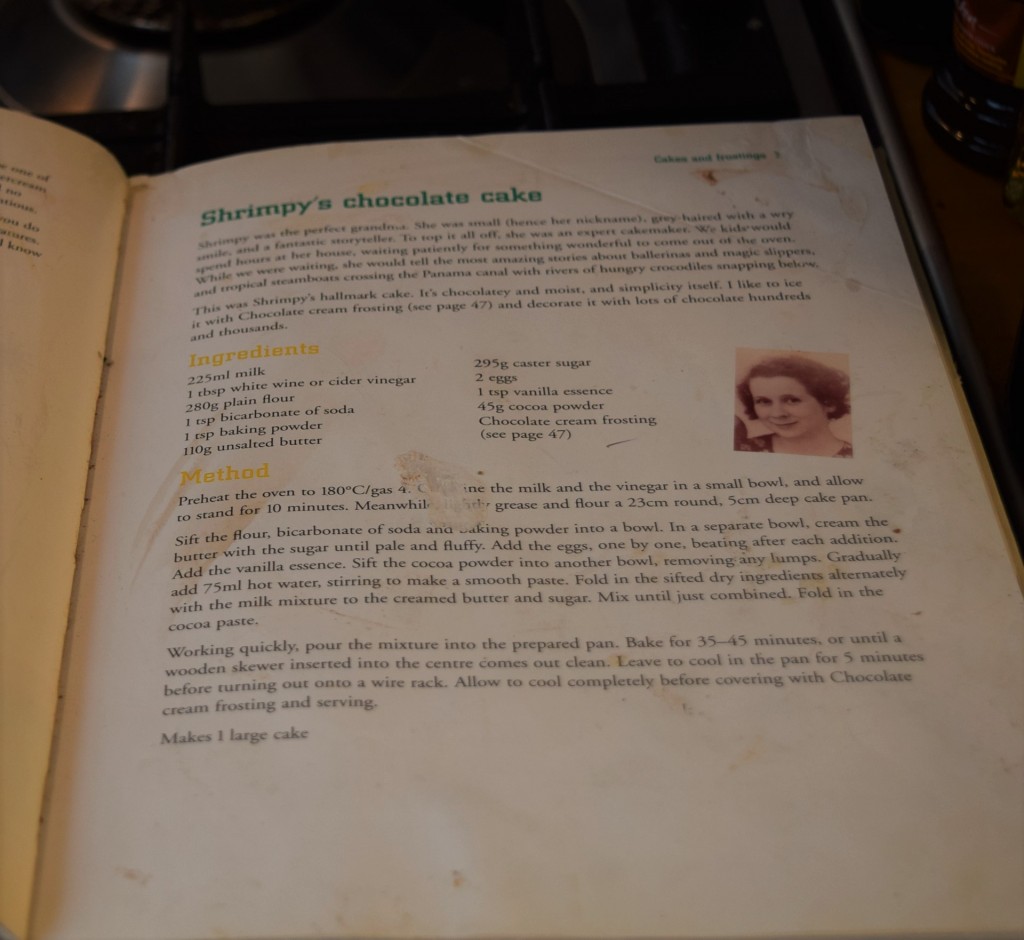 This is such a brilliant chocolate cake. The recipe is not the easiest you'll come accross, it just involves a bit of preparation, a couple of bowls, but no special skills. It's so worth it though, once you have your first bite of this cake. It's firm, chocolatey but not too sweet, soft and delicious. Once sandwiched together with smooth chocolate buttercream, sadly, one slice will never be enough. This is my esteemed Boss's favourite chocolate cake so it comes with a chef's seal of approval. It doesn't matter which other recipes I try, I will always go back to Shrimpy and her trusted recipe, whoever she was.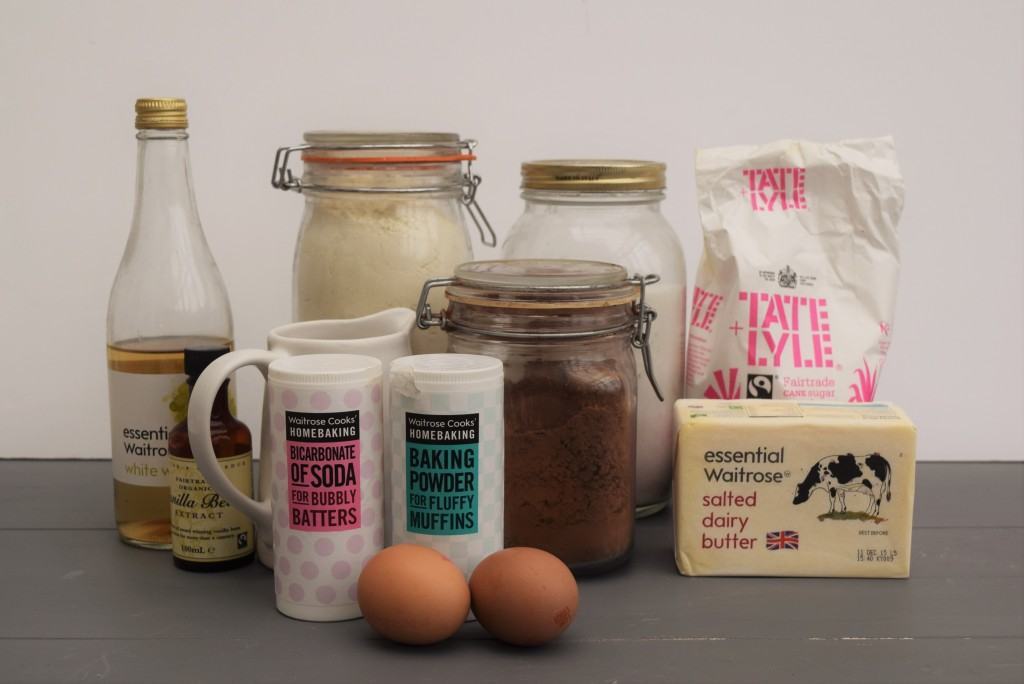 Here's the perfect line up for the Perfect Chocolate Cake. Spot the mystery ingredient which doesn't usually scream cake – vinegar. This is really only there to make a sort of buttermilk substitute which gives this cake is wonderful soft, but firm, texture.
Rambling aside, make a start by pre heating the oven to around 160 degrees fan assisted, pretty standard procedure. Then measure out the milk in a small jug and add the tablespoon of vinegar. Give it a stir and pop to one side to let science do it's thing.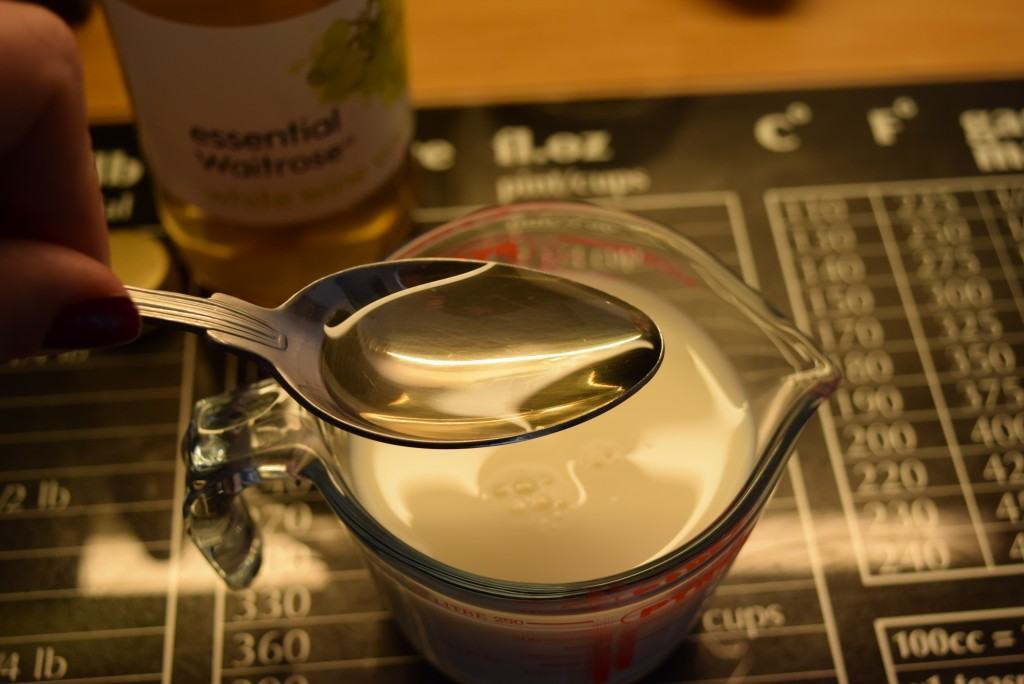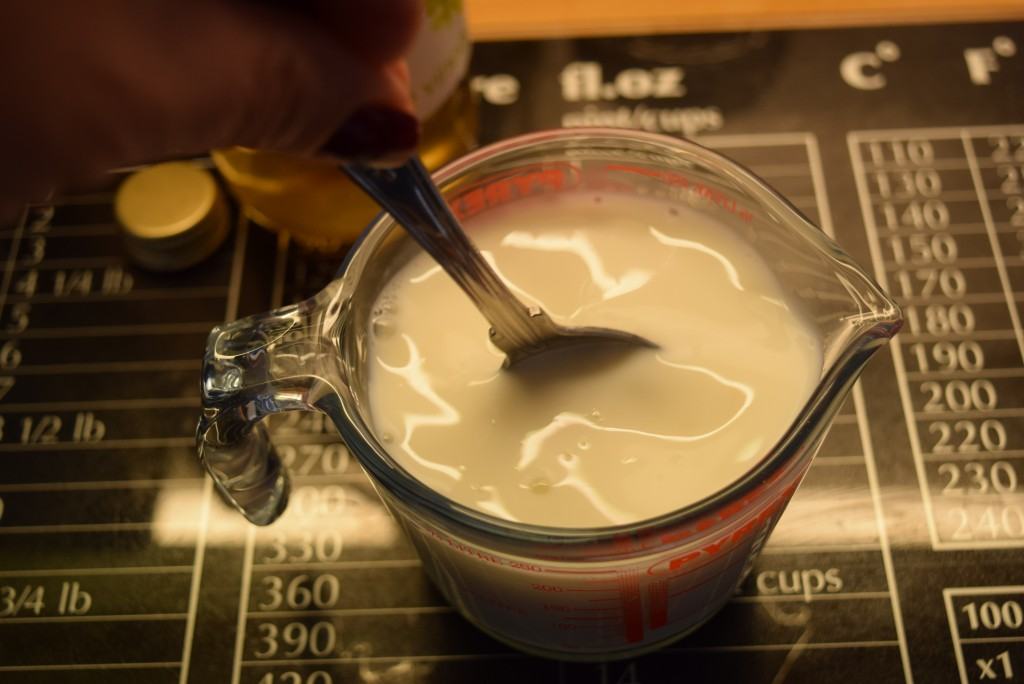 In a small bowl, weigh out the flour then measure in the baking powder and bicarbonate of soda, give it a little stir, then pop to one side until later.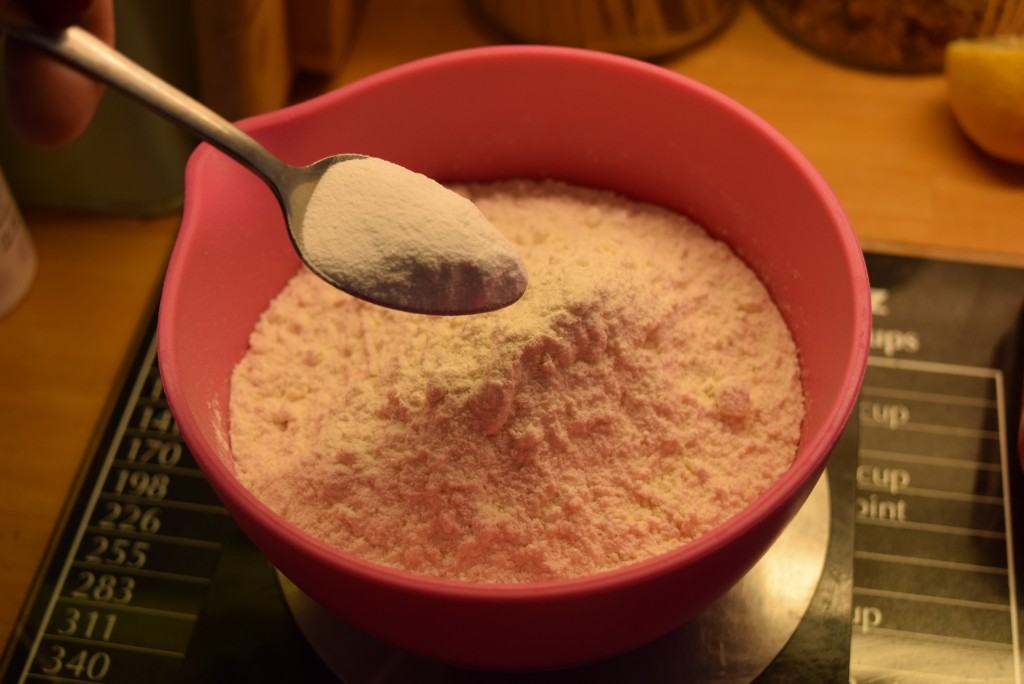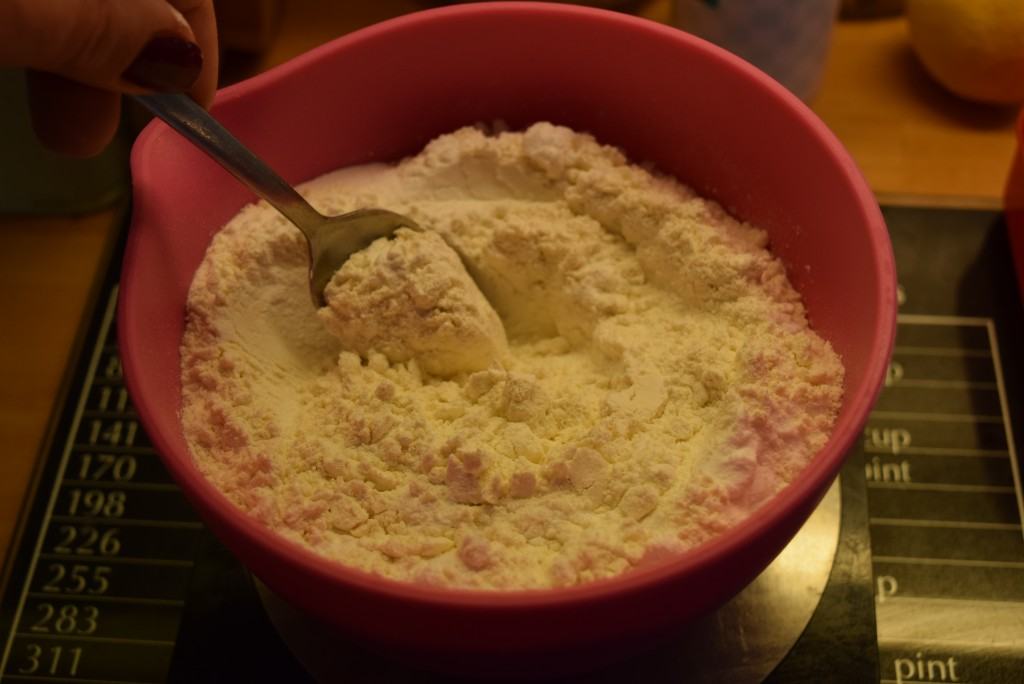 Next on the schedule, take a big bowl and a spoon or your food processor and add the soft butter and sugar. Beat until they are both lighter in colour and texture. I used butter today, but my favourite Stork would work just as well here.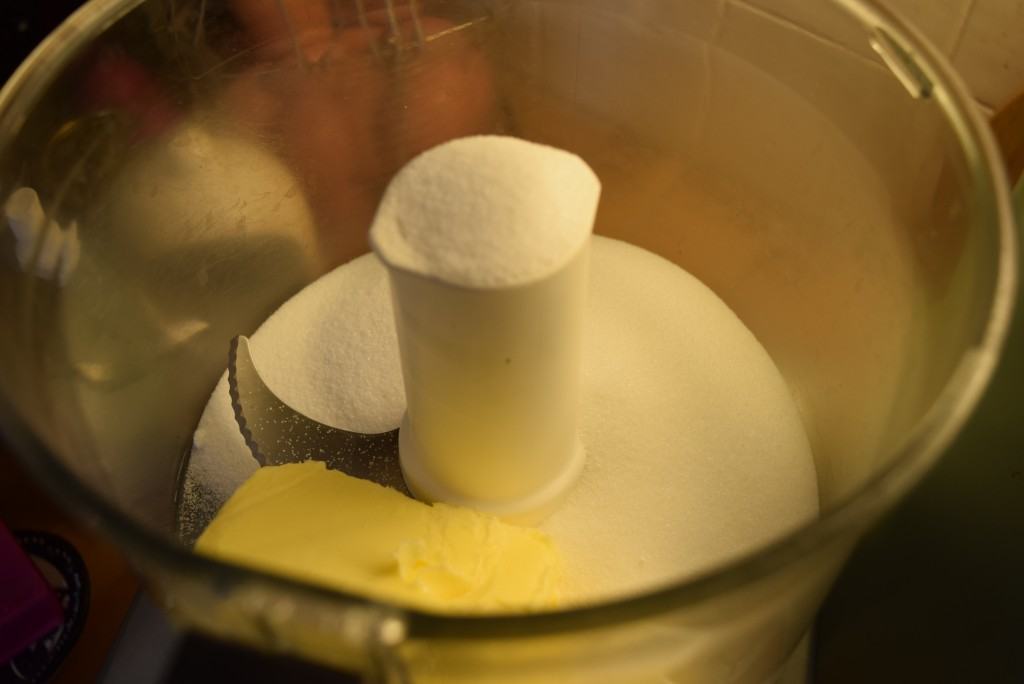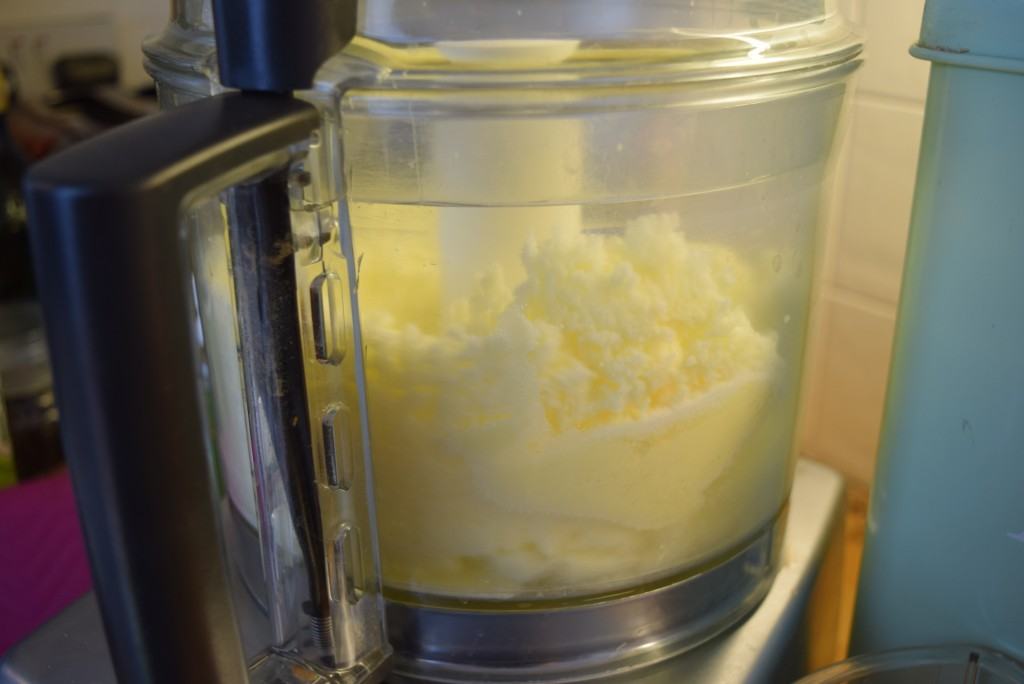 Then plop in two eggs and the vanilla extract, beating and scraping down the sides of the mixer or bowl between eggs.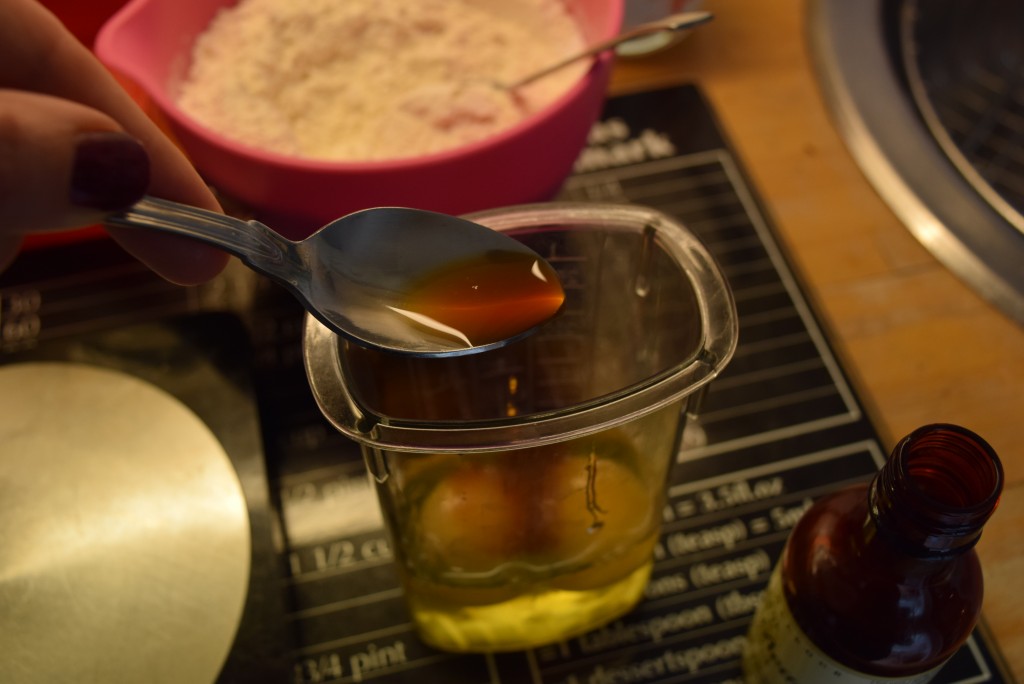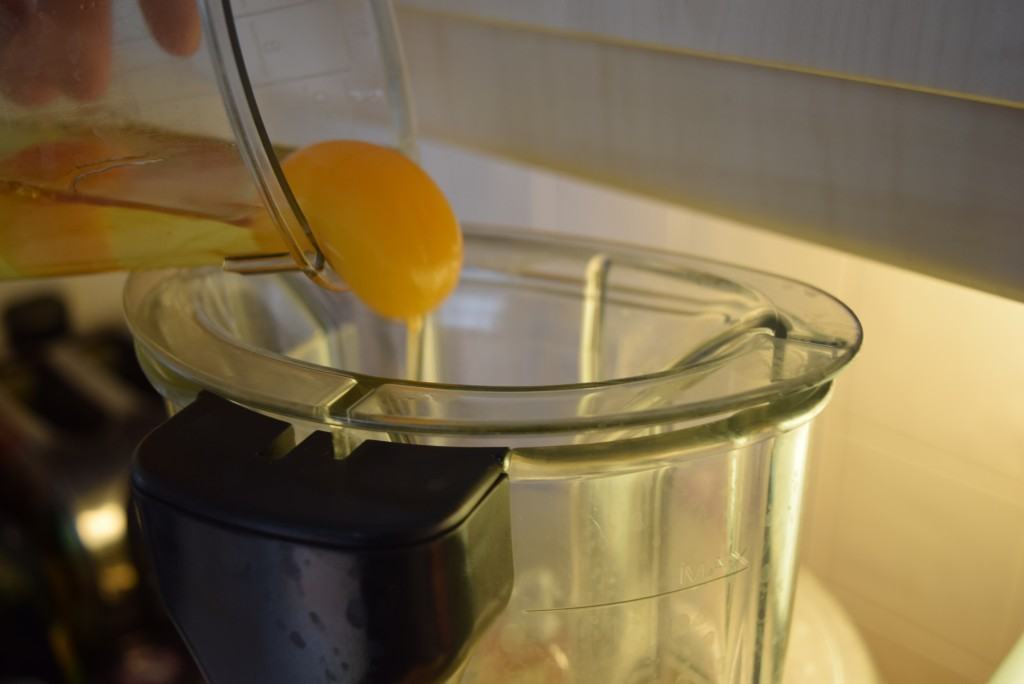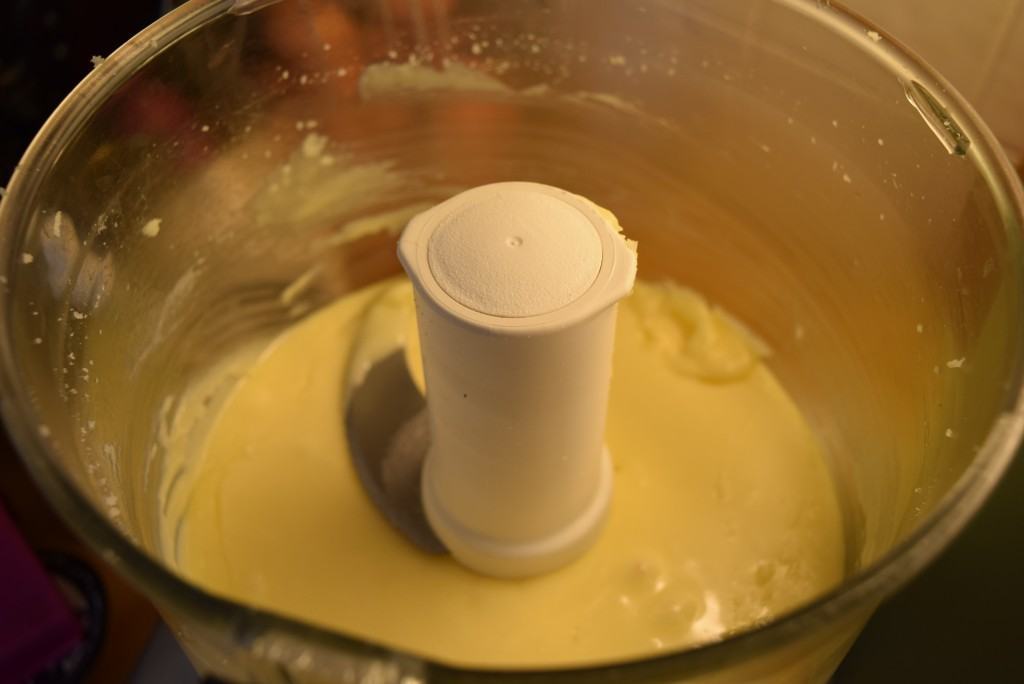 In another small bowl, sorry about all the washing up with this one, weigh out the cocoa powder. Then pour in 75ml of kettle hot water and stir until you have a smooth paste. The original recipe suggests sieving the cocoa. I have never bothered with this as I am lazy, and I can honestly say, at no point have any of my chocolate cakes been harmed as a result of not sieving the cocoa.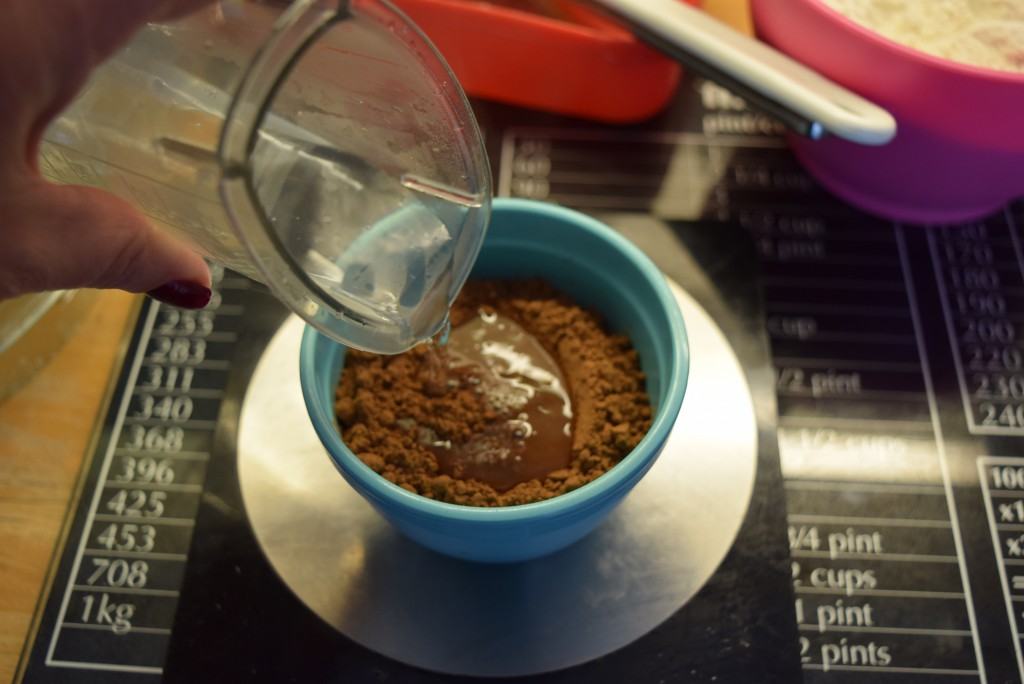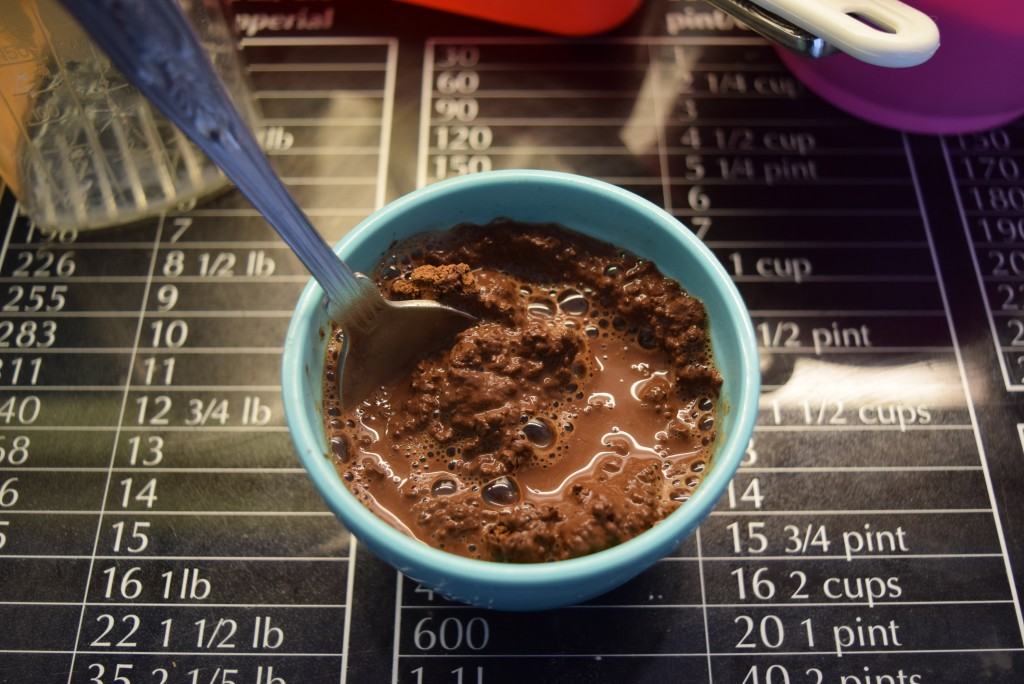 Ooh, I loved making mud pies as a child.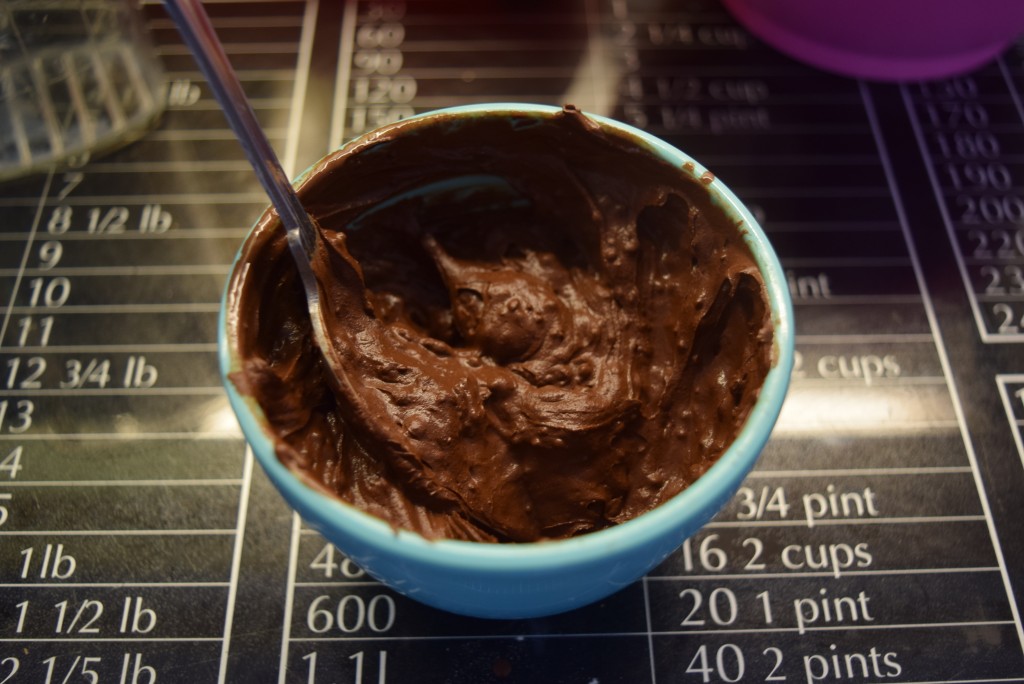 Into the sweet pale yellow batter, add a third of the flour mixture. Mix, then add half of the soured milk mixture, then mix again. Continue with another third of the flour, rest of the milk then finish with the last of the flour. This sounds like a kerfuffle but it really isn't and no need to be too precise, basically just alternate between the flour and the milk until it's all used up.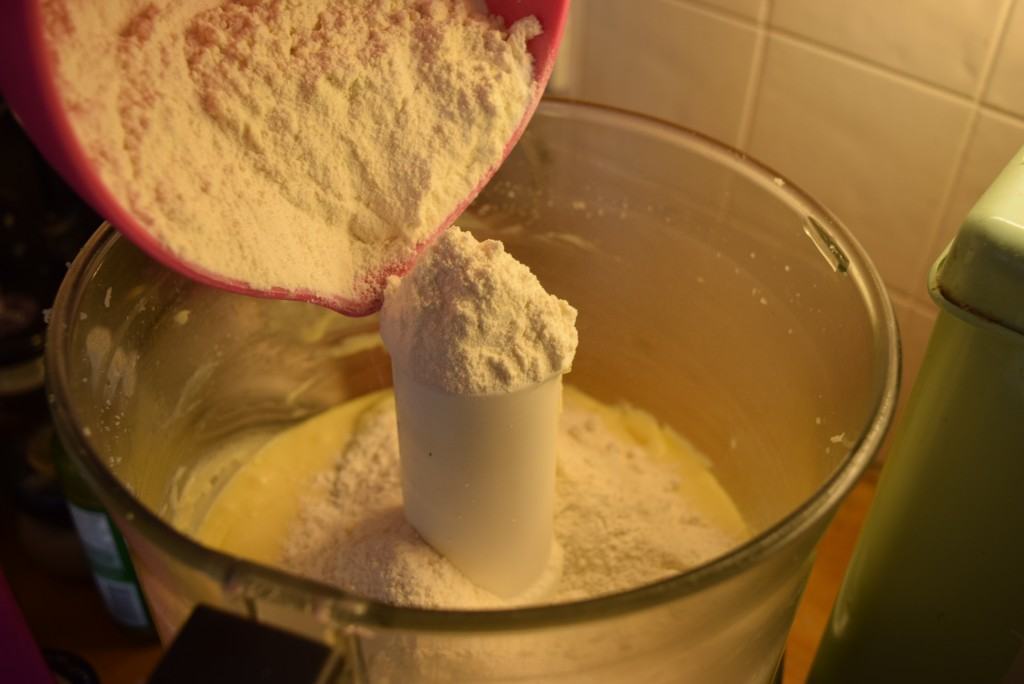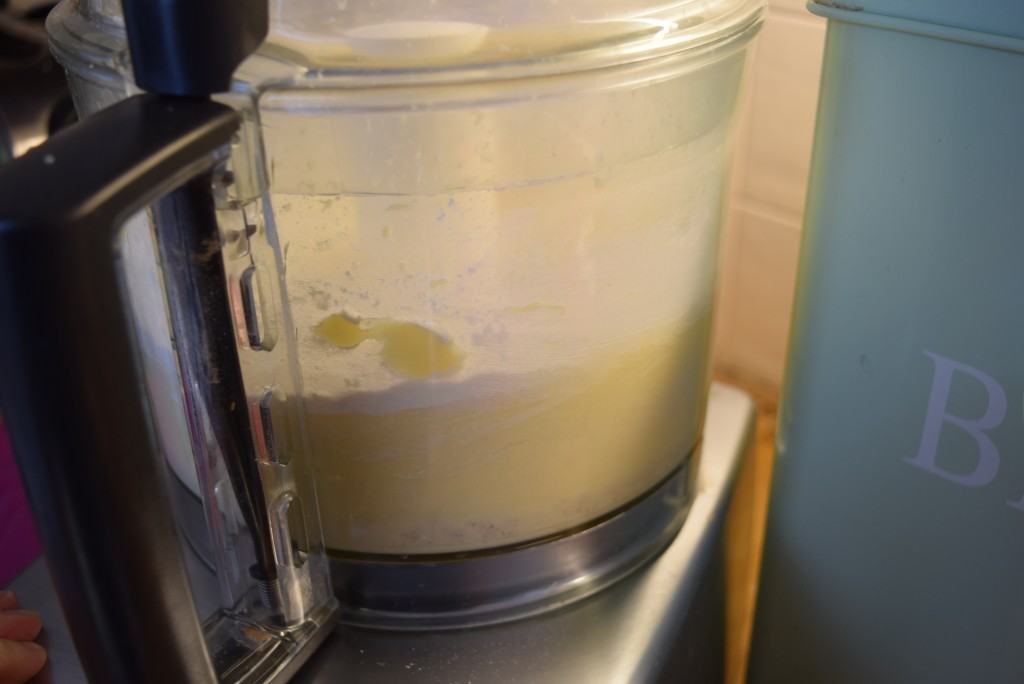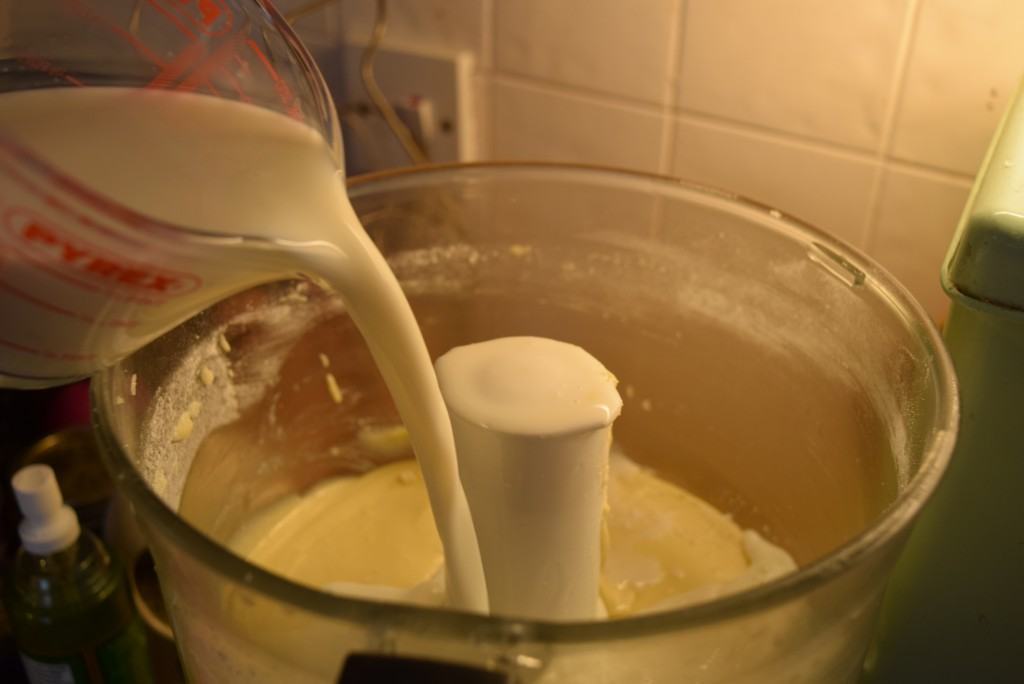 Once all the flour and milk is mixed in, finally spoon in the rich cocoa paste then mix until you have the most wonderful, shiny chocolatey batter.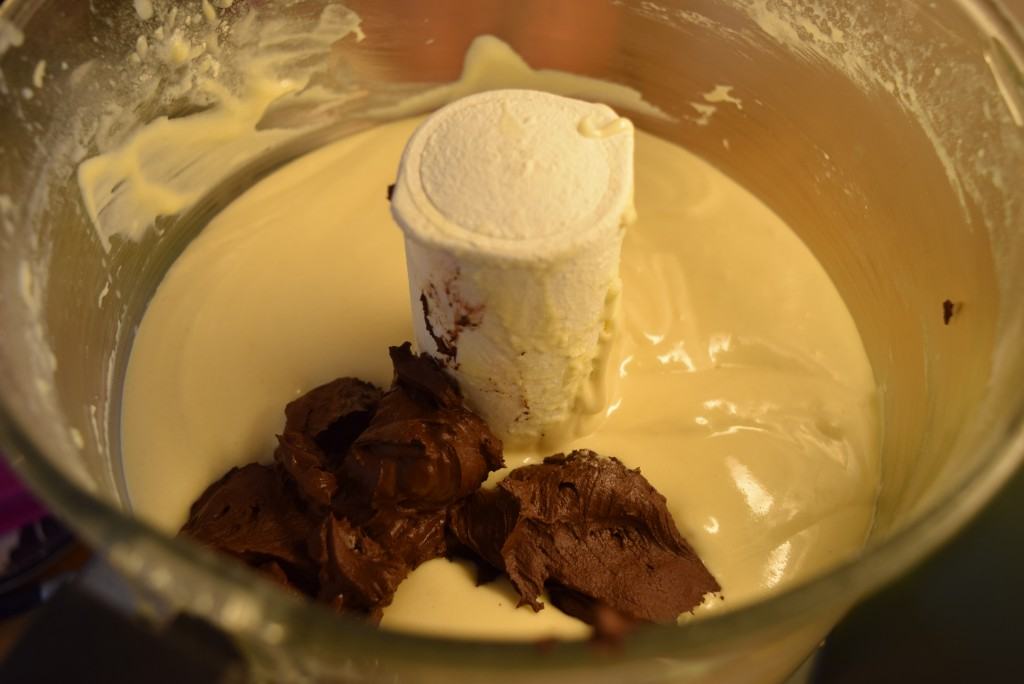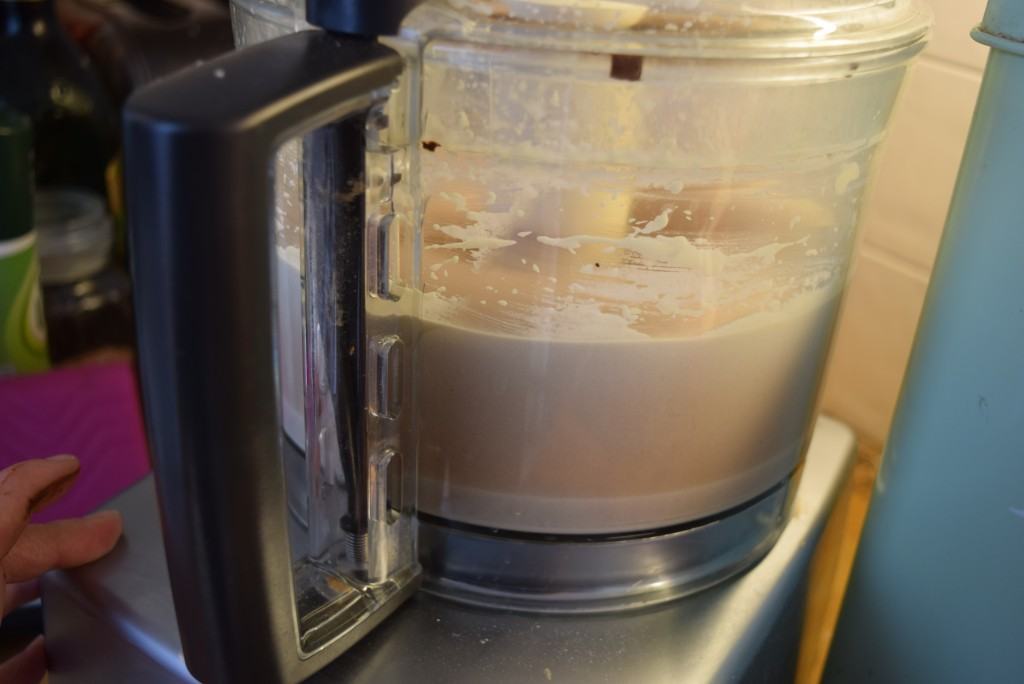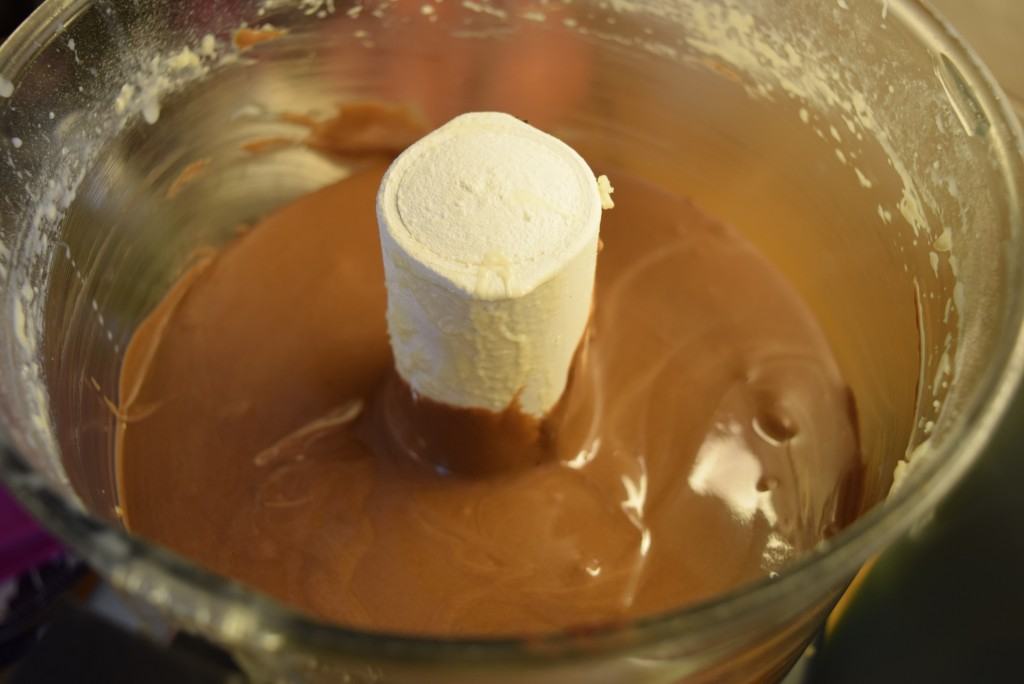 This is also the most perfect chocolate cake mix to eat straight from the bowl, if you are as lacking in self control as I am and happy to throw any raw egg caution to the wind.
Pour what's left of the batter after you've quality controlled it, into two buttered cake tins, level the tops, then pop in the oven for 30 to 35 minutes.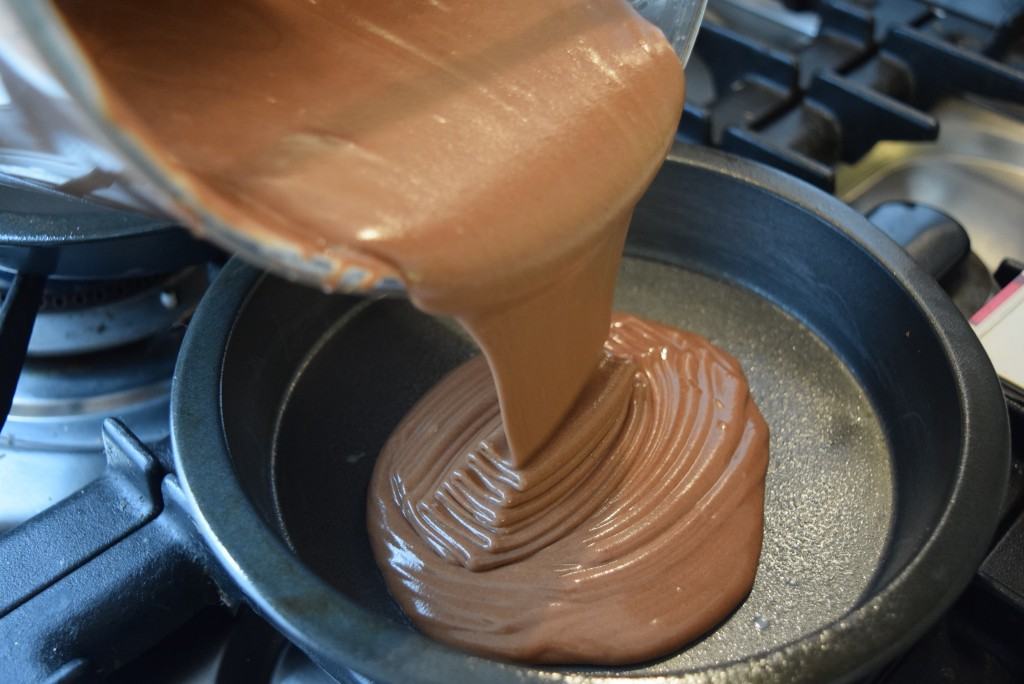 Cake batter porn.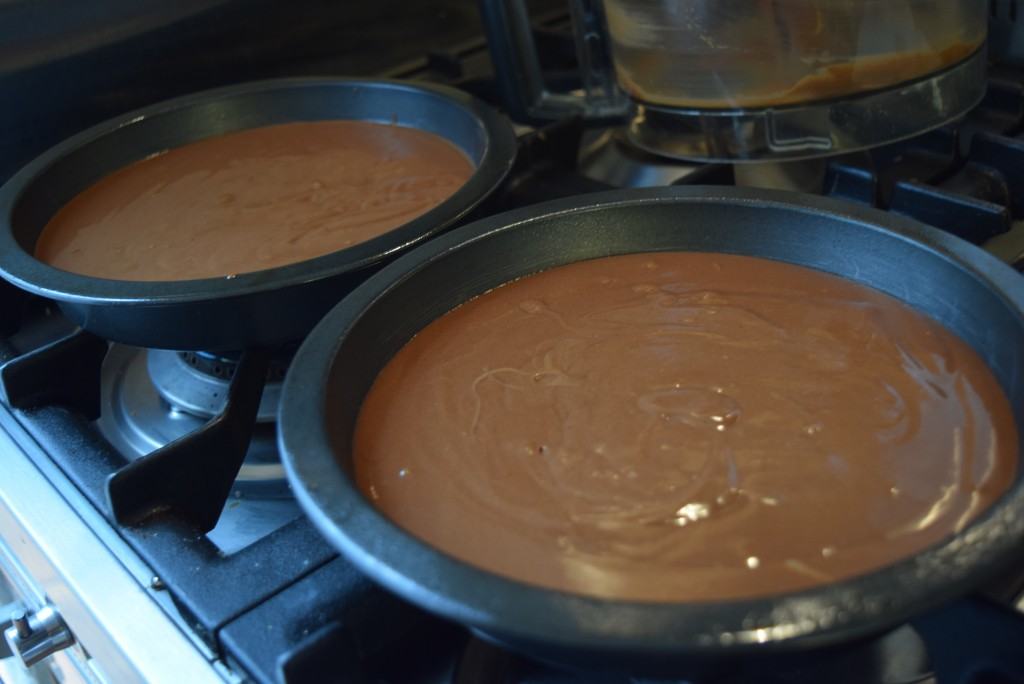 While the cake is baking, crack on with the chocolate buttercream. In either a food processor, stand mixer or big bowl, beat together the soft butter, icing sugar, cocoa powder and vanilla extract.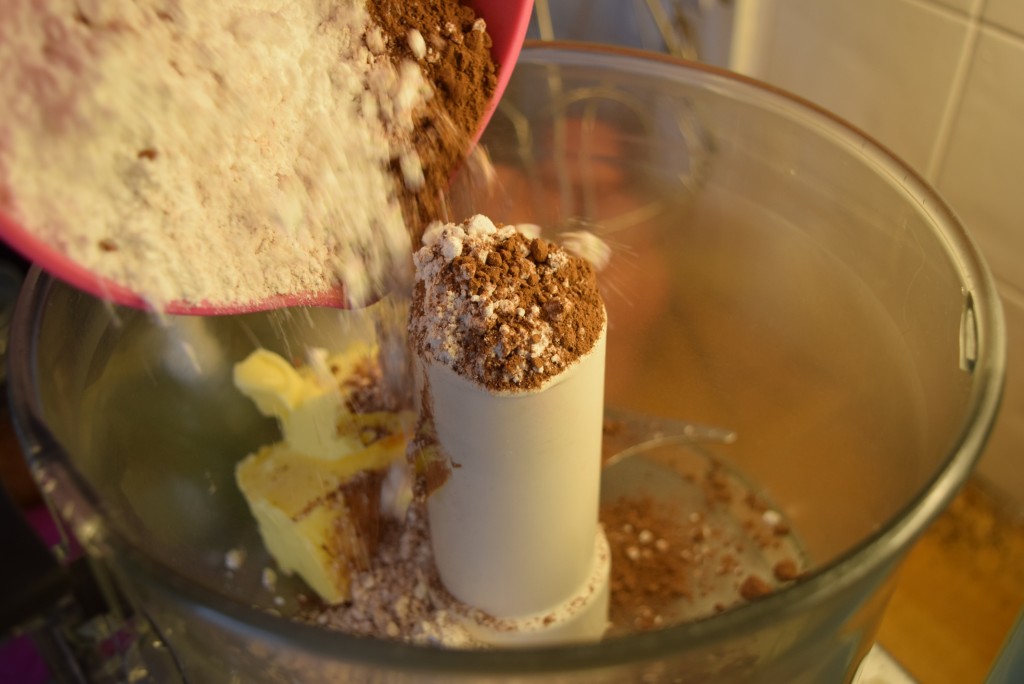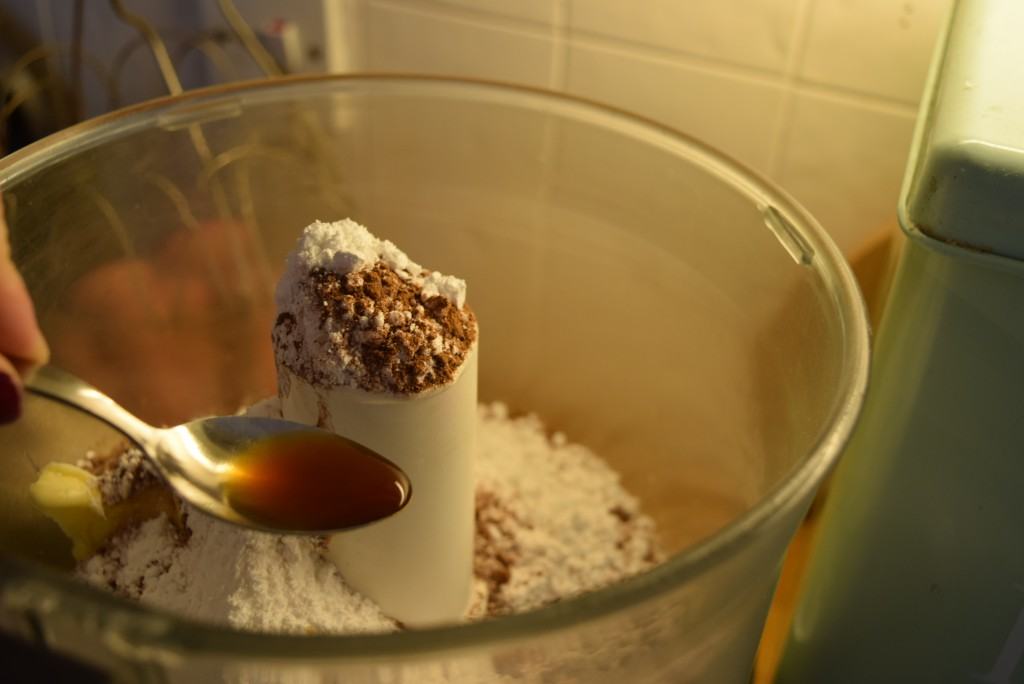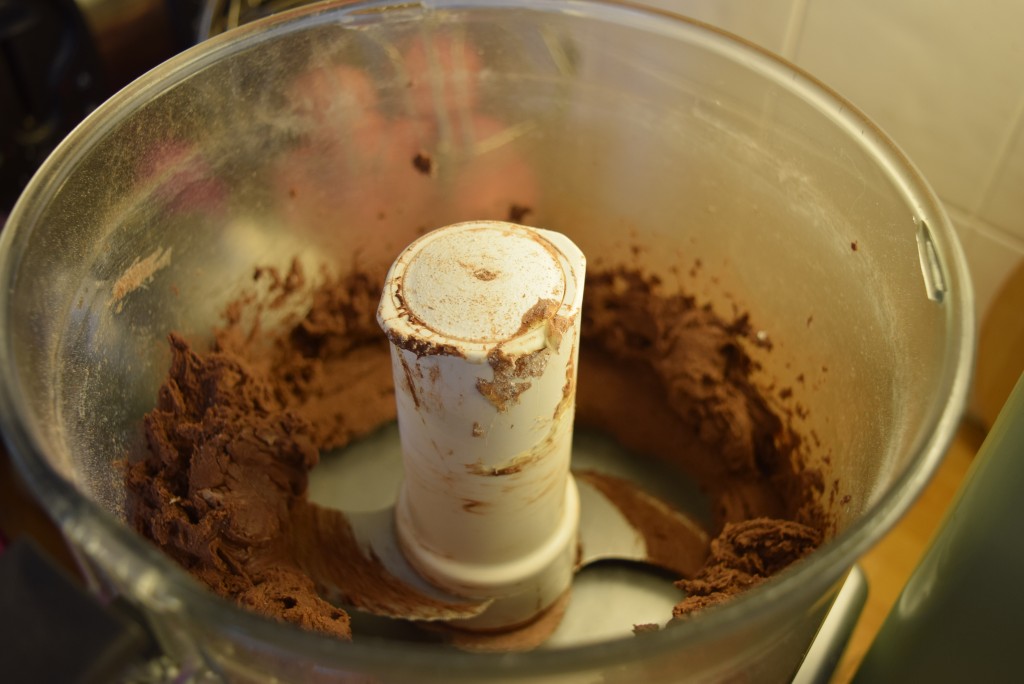 Finally add enough milk or cream to loosen off the icing and to create a smooth spreadable texture. I used around 3 tablespoons and it was perfect. I know, because I ate quite a bit of this too.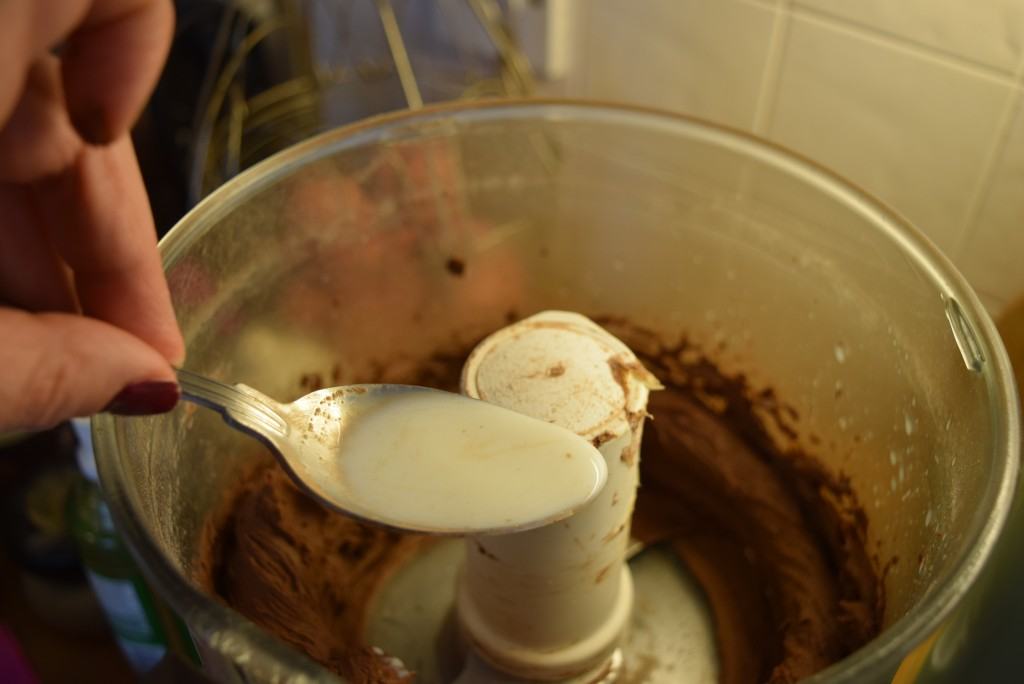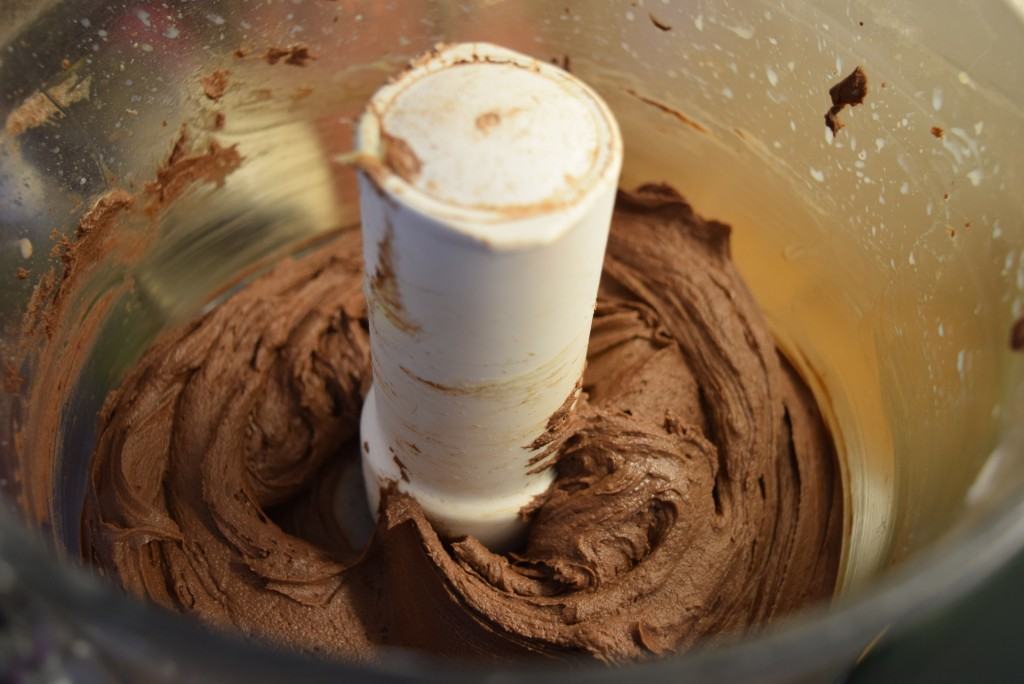 Once the buzzer goes off, check the cakes are cooked through by using a skewer and checking they are firm to touch.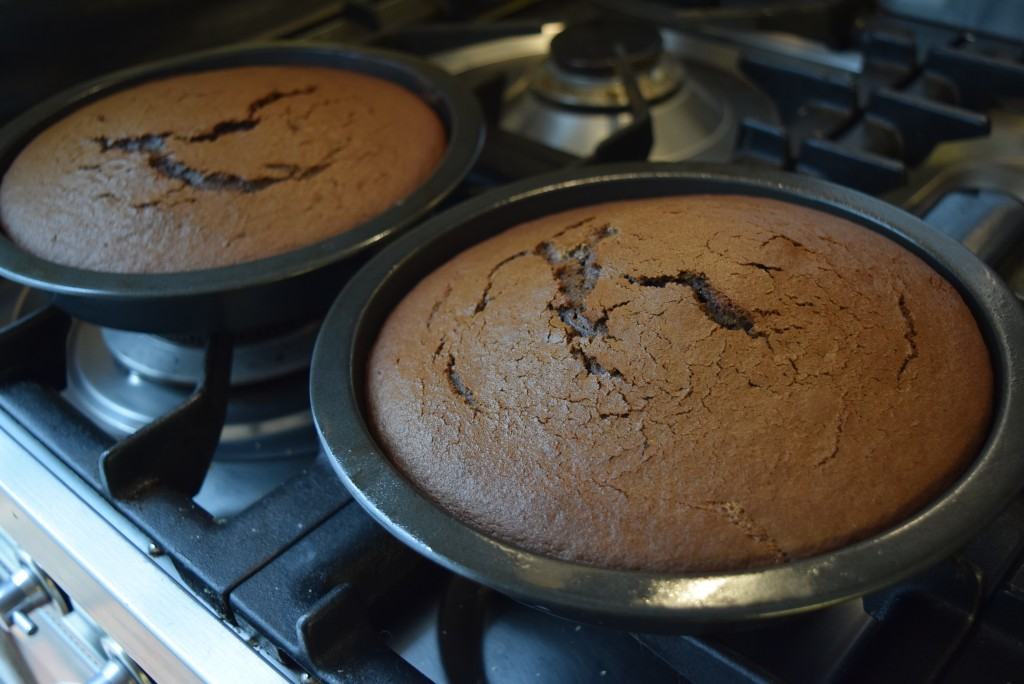 Leave these babies to cool completely before slathering a thick layer of buttercream between the two sponges.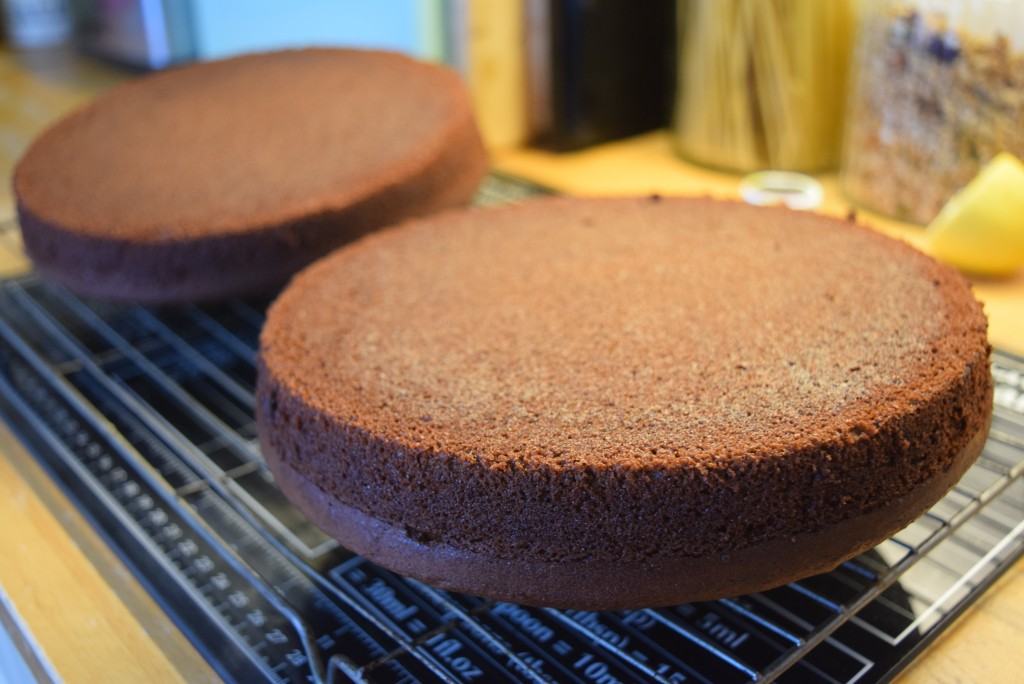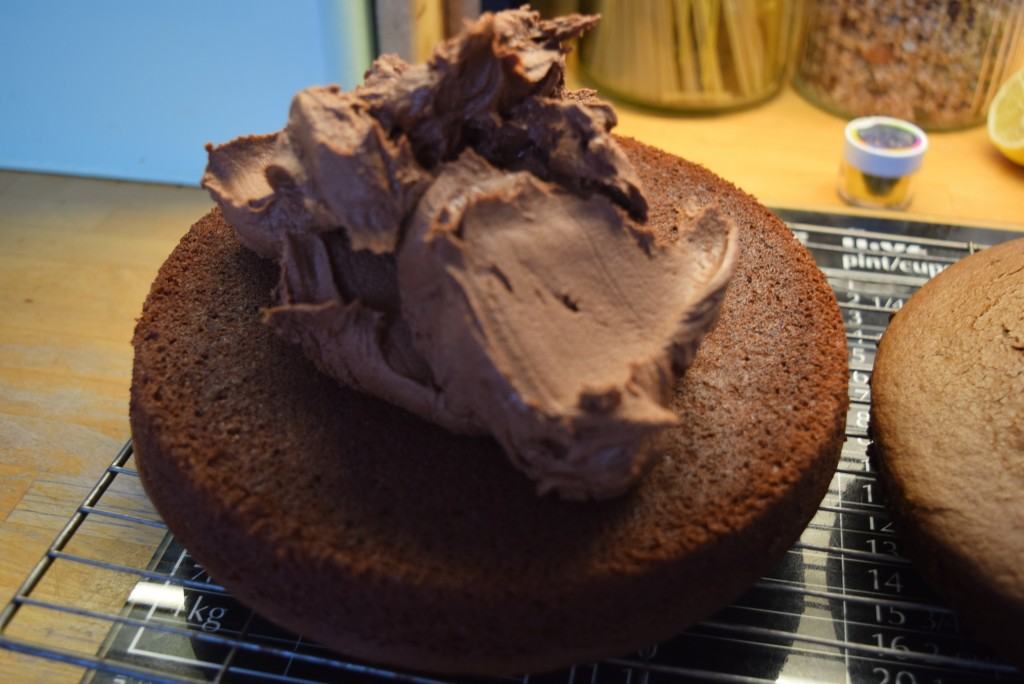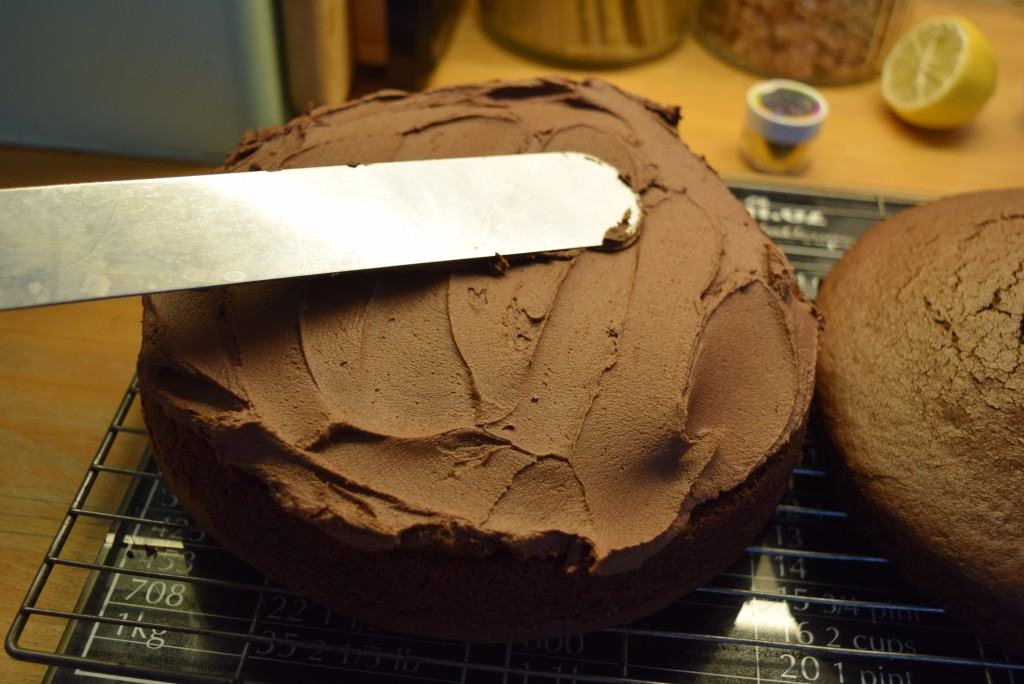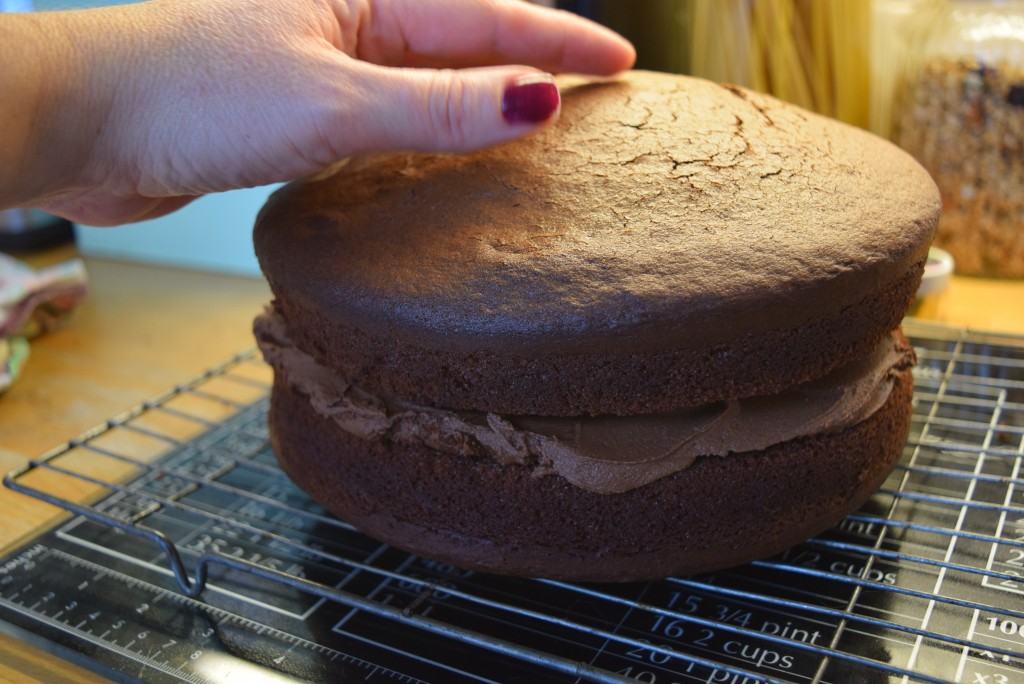 Just a tiny sprinkling of edible glitter if you are that way inclined then this cake is ready for devouring/recipe testing. Serve in giant wedges or restrained slivers.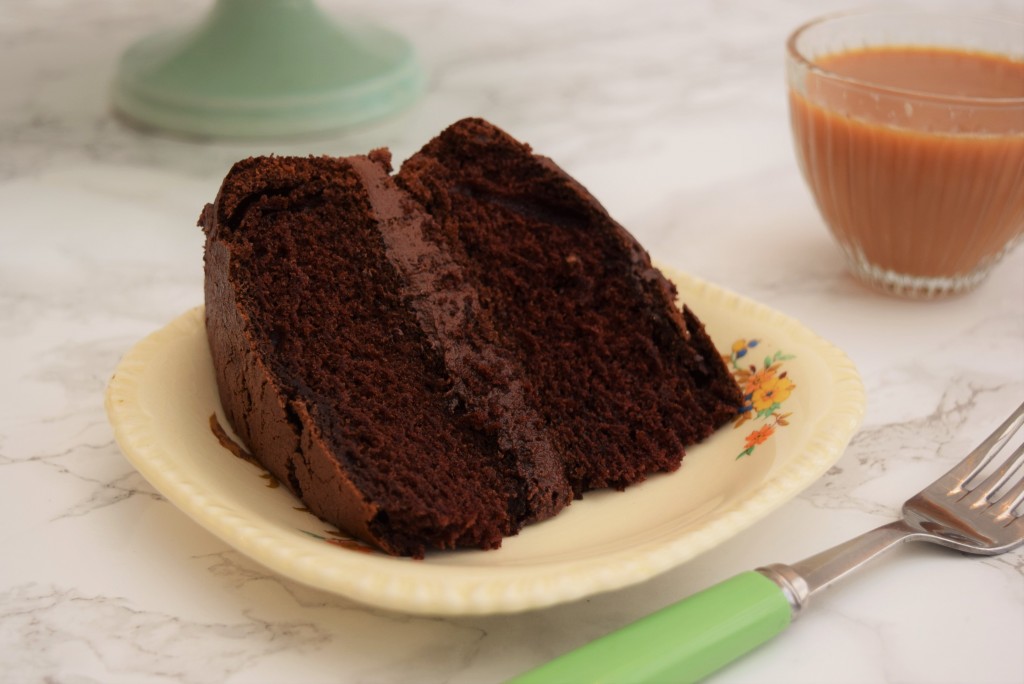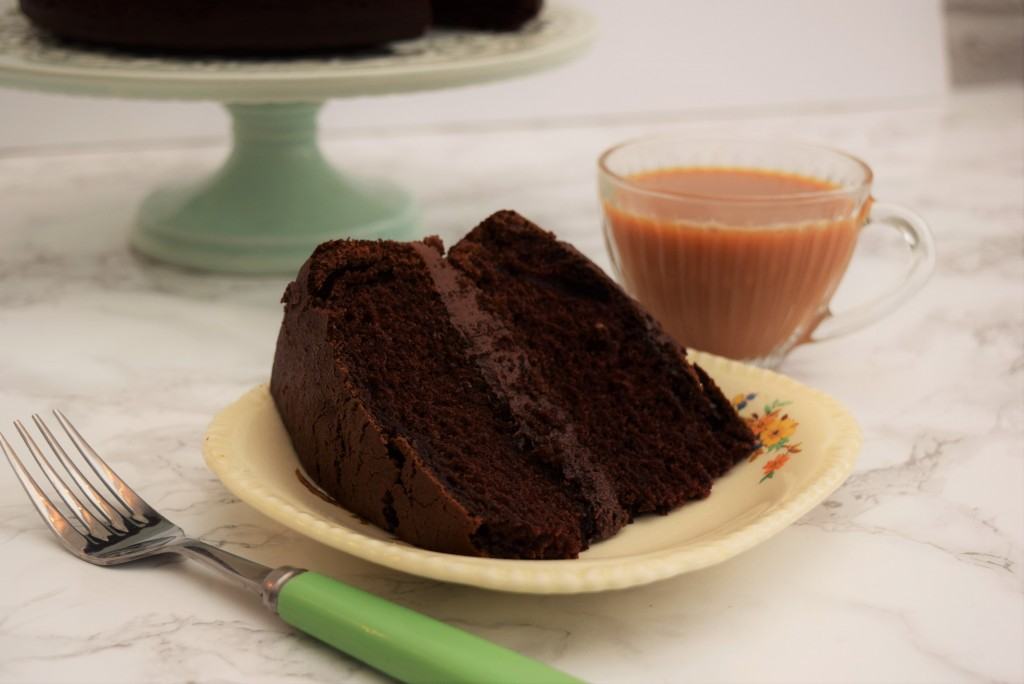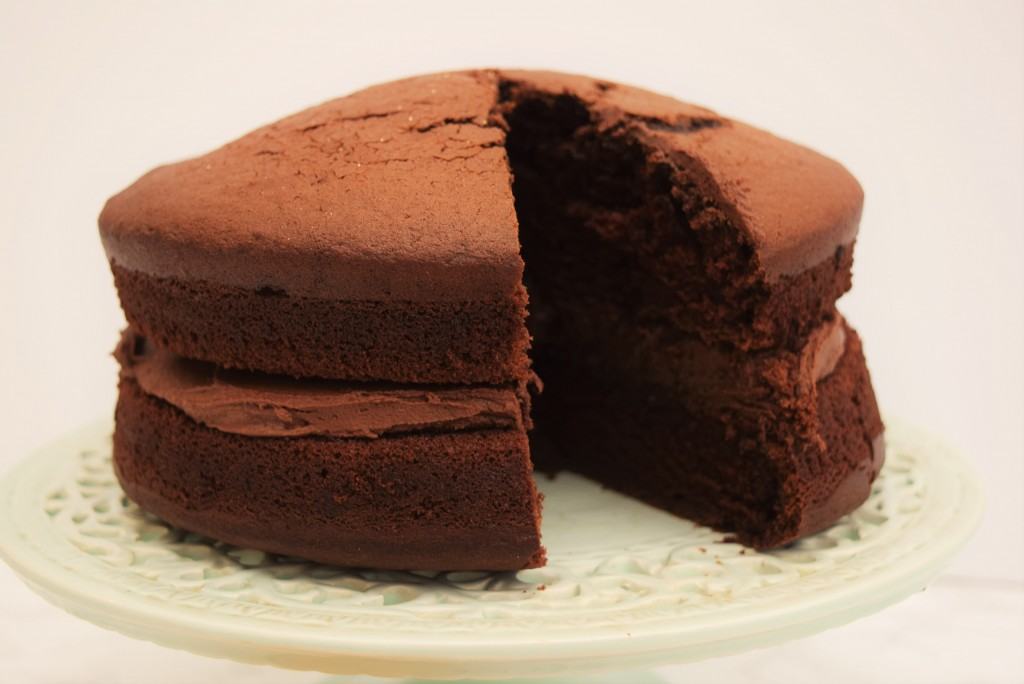 I hope you agree, after years of extensive research, this is the most Perfect Chocolate Cake. Feel free to conduct some trials of your own, I would be more than happy to sample results. The winning qualities of this cake are its chocolatey flavour, soft texture and the fact you can eat two slices without feeling sick. That makes it a classic for me, let me know your results on a spreadsheet, send me a picture or drop me round a slice. Please and thank you.
Lucy x
Perfect Chocolate Cake Recipe
Serves 8 to 10, slabs or slivers
You will need a food processor or big bowl, wooden spoon and big biceps and two 20cm sandwich pans
Cake
225ml milk
1 tablespoon white wine or cider vinegar
280g plain flour
1 teaspoon bicarbonate of soda
1 teaspoon baking powder
110g soft butter
295g caster sugar
2 eggs
1 teaspoon vanilla extract
45g cocoa powder
75ml hot water
Chocolate Buttercream Icing
150g soft butter
250g icing sugar
50g cocoa powder
1 teaspoon vanilla extract
approximately 3 tablespoons milk or double cream, you may need more or less
Pre heat the oven to 160 degrees fan assisted.
Butter or oil the two 20cm diameter sandwich pans. Measure the milk into a small jug and stir in the vinegar and put to one side for around ten minutes.
In a separate bowl, measure out the flour, bicarb and baking powder.
In your food processor or big bowl with a wooden spoon, cream together the butter and caster sugar until it is lighter in colour and texture. Add the eggs one at a time with the vanilla extract, scraping down the sides of the bowl or mixer between eggs.
In another bowl, weigh out the cocoa powder, sifting to remove any lumps if you can face it, then stir in the hot water until you have a smooth paste. Pop to one side.
Add a third of the flour mixture to the egg, sugar and butter. Scrape down the sides then add half the milk and vinegar, then add another third of the flour mixture. Mix then finish off with the final amount of milk, mix then add the final amount of flour.
Beat in the cocoa paste until thoroughly mixed through then pour the glossy batter, divided equally, into your two tins. Smooth the tops and pop in the oven for 30 to 35 minutes. The cakes are cooked when a skewer inserted in the middle comes out clean and the cake is firm to the touch.
While these are cooking, make the buttercream. Add the soft butter to a bowl or mixer and beat in the icing sugar, cocoa powder and vanilla extract until smooth. To loosen the mixture add milk, one tablespoon at a time until the buttercream is a smooth, spreadable consistency.
Once the cakes are cooked, leave to cool thoroughly then turn onto a wire rack. Slather the buttercream into the middle and sprinkle the top layer with a touch of edible glitter, or not. Serve in sensible wedges or frugal slivers. This will keep well in an airtight tin for around 5 days.