Malted Chocolate Cookie Bar Recipe
I have never been a huge fan of a hot milky drink. I drink black coffee or strong tea so the thought of a sweet, malty, milky mug of something has never been a draw. However, as a child they used to sell the most divine Ovaltine Chocolate bar in a small Post Office in Eastbourne and I couldn't get enough of it. It was smooth chocolate laced with malty *autocorrect keeps trying to make me say meaty which would be SO wrong* chunks of Ovaltine. It was so good and sadly, after a short stint in this one certain shop, was never to be seen again. So much rambling brings me to today's recipe with utter joy. These Malted Chocolate Cookie Bars taste as delicious as the Ovaltine chocolate bar did, without the need for time travel to enjoy them again.
The summer holidays are in full swing and we are back from our little sojourn by the sea. Which can only mean one thing: an empty fridge. The locusts have moved back in and are holed up in their rooms, where they are a) playing constant Fortnight or b) sleeping off yet another hangover, only leaving to graze on whatever crosses their path. These Malted Chocolate Cookie Bars lasted about 30 minutes after George discovered where I had hidden them. On one of his many trips down to the fridge from his sweaty bedroom, he scuttled off with 3 in his hand, hoping I wouldn't notice. Thank God for this recipe being almightily simple and comfortingly light on washing up. It's a melt and stir affair then just under 25 minutes in the oven before these squares of malted, chocolate laced almost biscuity joy are yours *if you can hide them from the family*. These are loosely based on a recipe from the lovely Lil Luna, with thanks for your super recipes.
If you are looking for almost instant sweet gratification, these Malted Chocolate Cookie Bars are the puppies for you. Whether you like a malted milky drink or not, and frankly in the recent 30 degree heat I expect it's a not, these baked treats have a comforting old world charm and may keep the family's hungry hands full for at least 10 minutes.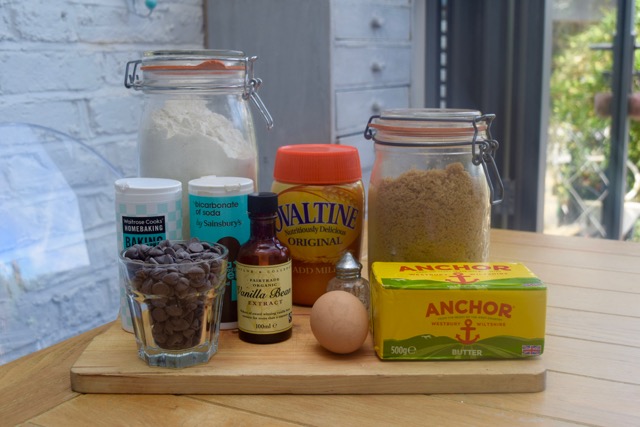 There's the aforementioned Ovaltine, although I am sure any other malted milk powder would work here too, such as Horlicks. Can I just mention at this stage that Clyde loves a Horlicks before bed in the winter, swearing that it aids a good nights sleep. I love this slightly Nana-like side of him and he will loathe me for mentioning it.
Make a start on this super simple recipe by pre heating your oven to 160 degrees fan assisted and lining, quite roughly if you're anything like me, with baking paper. Next, melt the butter, either in a bowl in the microwave or in a pan on the stove, up to you and which appliances you have to hand.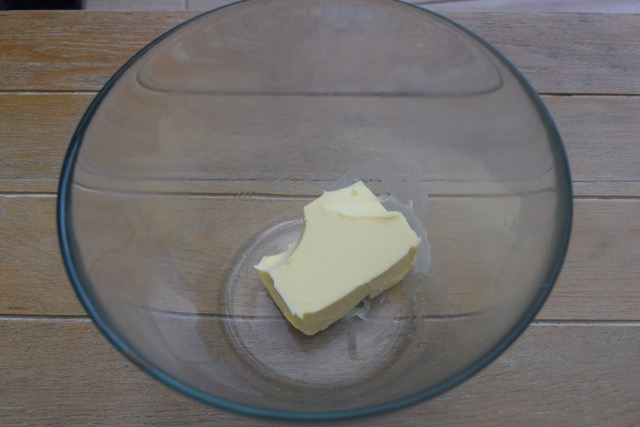 Once, melted whisk in the soft brown sugar, vanilla and egg until smooth and caramel-like in texture.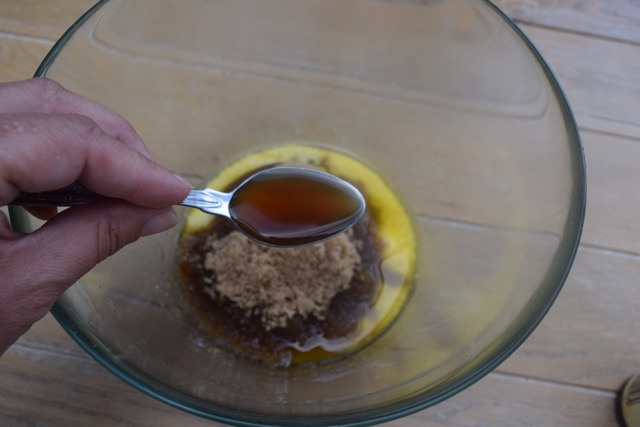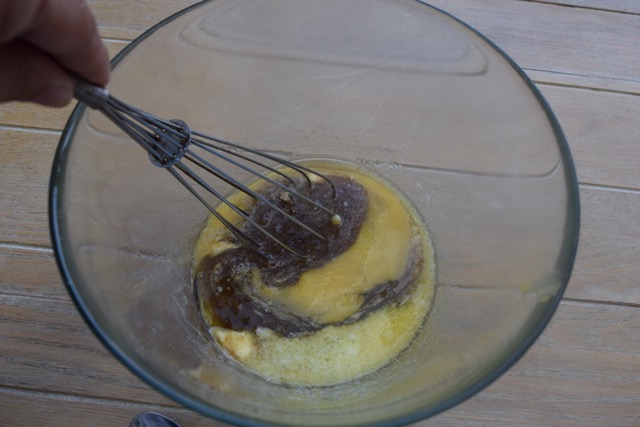 Now it's time to fold in the flour, baking powder, bicarb and salt. Along with the malty drink powder of your choice, mine being the legendary Ovaltine.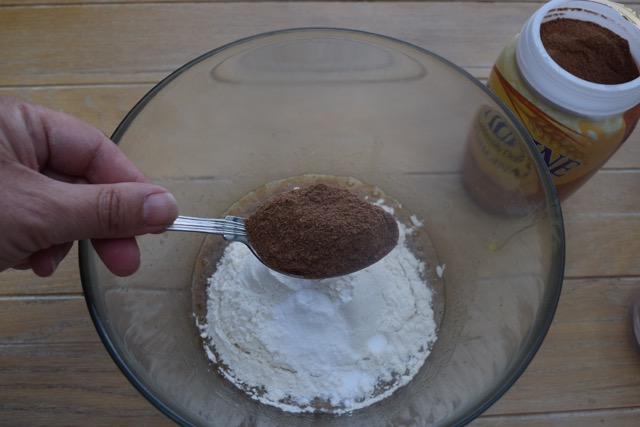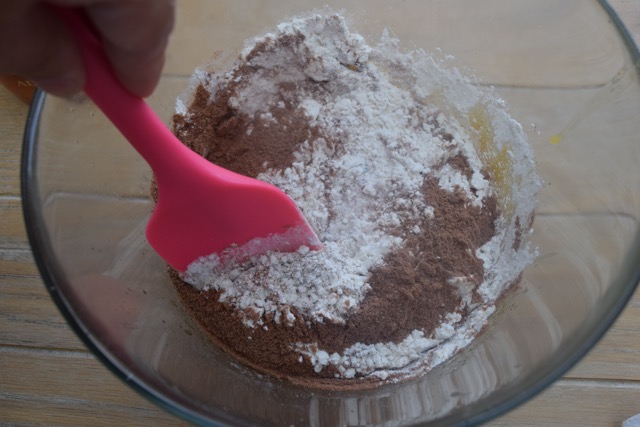 Once you have a smooth batter, fold in some chocolate chips. I had some dark ones from a huge bag from Costco. These are fab as they are a great price and not too bitter, if you are ever heading Costco's way, do buy some. Sadly, no one paid me to say that.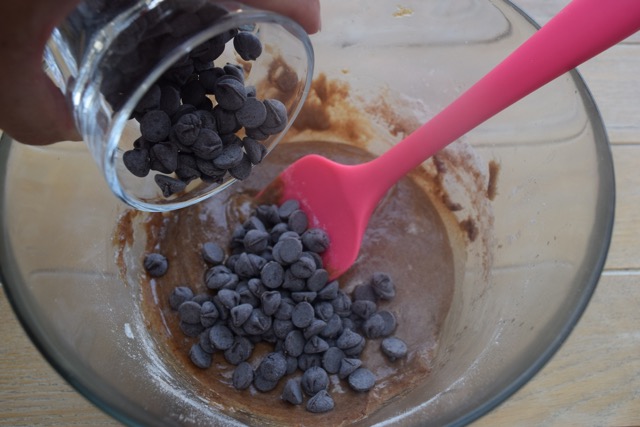 Scrape this luscious mixture into your lined pan, doing your best impression of someone who doesn't lick mixing bowls *not me*.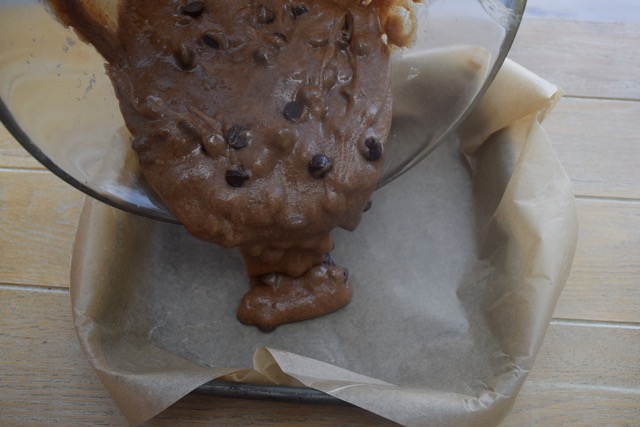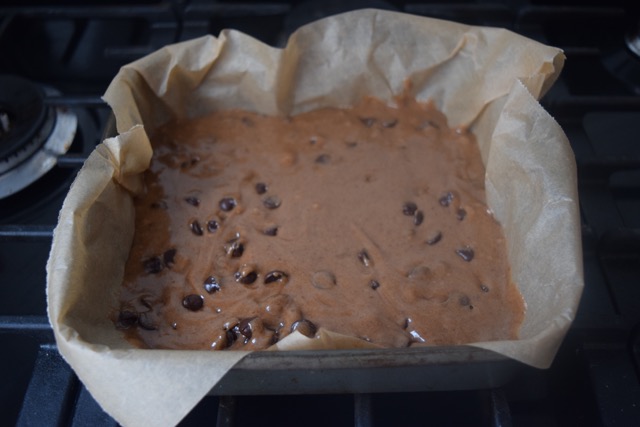 Bake this deliciousness for just shy of 25 minutes. Keep an eye on it towards the end as ideally your cookie bars should be firm but with a bit of gooey doughiness in the middle. And with chewy edge bits, these bits are mouthwateringly good.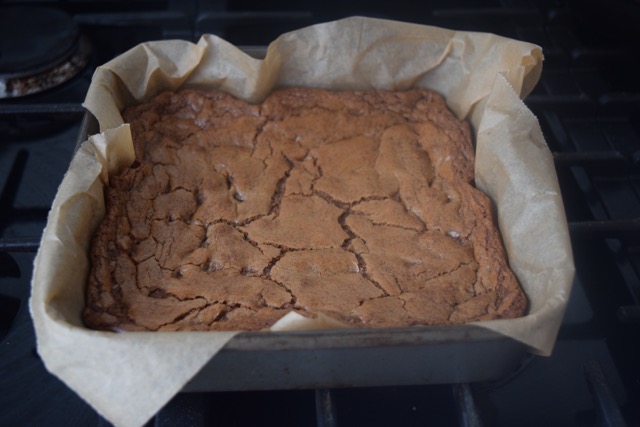 Leave the tray of cookie to cool for as long as you can bear before cutting them into generous squares. I managed to fashion 16 from this tin, but it wouldn't be the end of the world if you doubled the mixture and made 32, if I'm honest.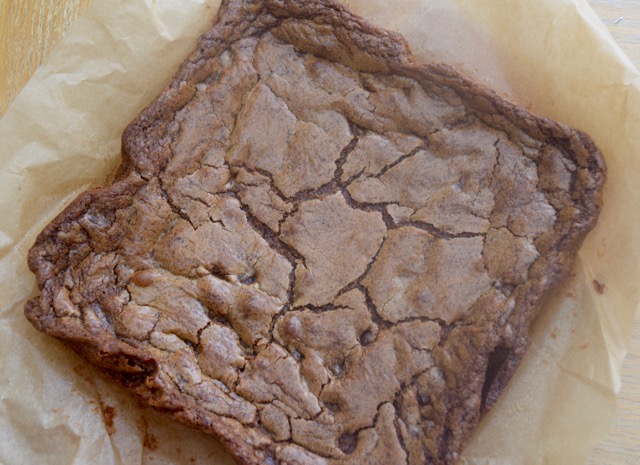 The chocolate will have melted into the malted cookie dough to create something really rather delicious.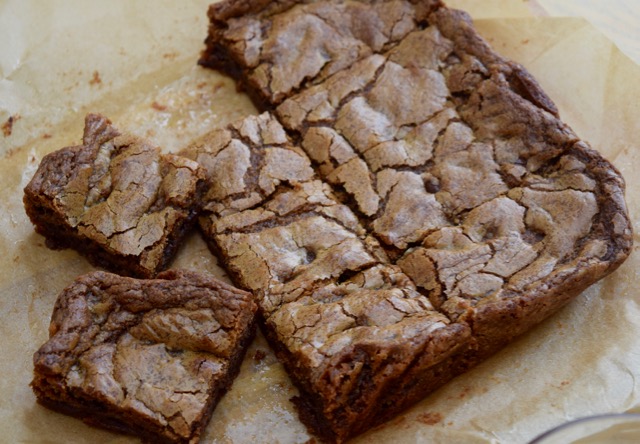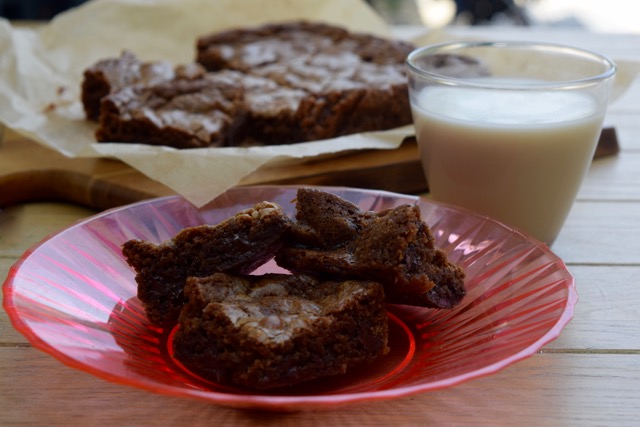 Chewy, malted, chocolatey squares of joy. Just ask George, he was the worse offender when it came to snaffling these Cookie Bar treats. I, of course, only had half a one *lies*.
Lucy x
Malted Chocolate Cookie Bar Recipe
Makes 16
You will need a bowl and a lined 20cm by 2ocm square baking tin
115g butter, melted
200g soft brown sugar
1 egg
1 teaspoon vanilla extract
130g plain flour
3 tablespoons Ovaltine or Horlicks
1/2 teaspoon baking powder
1/2 teaspoon salt
1/8 teaspoon bicarbonate of soda
120g chocolate chips, milk, dark or white, you choose
Pre heat your oven to 160 degrees fan assisted and line your square baking tin with baking paper.
In a large bowl or in a pan on the hob, melt the butter and allow to cool slightly. Add the brown sugar and whisk to combine. Add the egg and vanilla and whisk again until smooth.
Fold in the flour, Ovaltine or Horlicks, baking powder, bicarbonate of soda and salt until smooth. Finally fold in the chocolate chips then scrape into your lined tin and smooth the top.
Place in your pre heated oven for 22 to 25 minutes. The baked cookie bar will be golden, firm to the touch but slightly soft in the middle. Leave to cool completely before cutting into squares.
Store in an airtight container for 3 to 4 days.