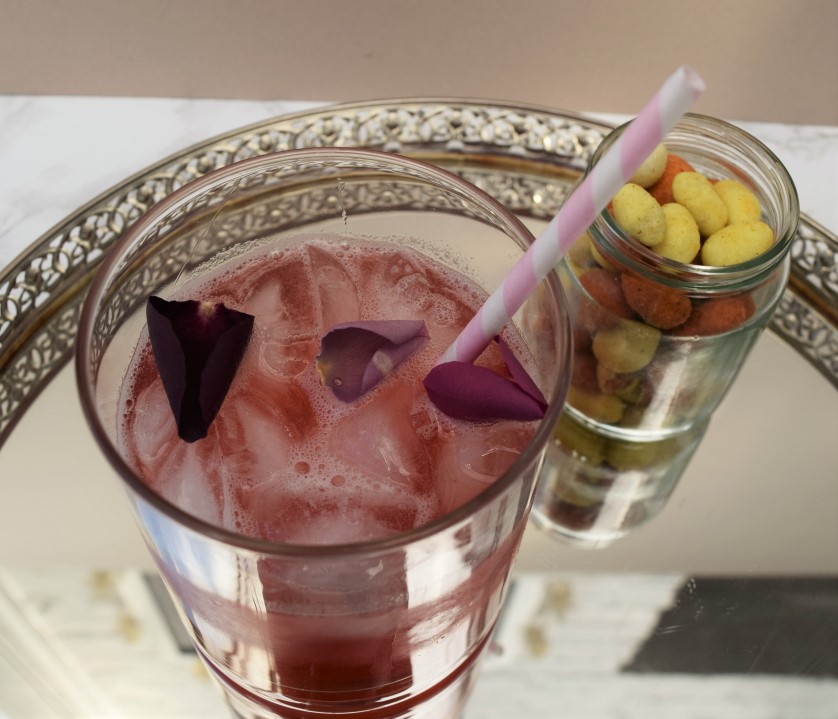 Summer Breeze Cocktail Recipe
Hooray, Friday has rolled round again even though it's not another Bank Holiday weekend this week. All the more reason to drown our sorrows with a delicious and fragrant Friday Cocktail and this Summer Breeze is both those things, and more.
This week, I was looking to drink something fruity and refreshing and full of fresh flavour and this Summer Breeze ticked all those boxes. The additional of almost the last of my Elderflower Liqueur gives this a delicate floral taste while the vodka gives it a wonderful punch we all need at the end of a long week. Add in the cranberry and apple juices and this flavourful drink surely contains one of your five a day. To add to the multitude of benefits this cocktail has, it is a beautiful, delicate pink colour. I chose the untraditional garnish of rose petals for this drink, just because I had a pretty jar of them to hand. You could happily use a sliver of apple or a skewer of berries if you'd prefer.
This is definitely the perfect sipping cocktail, just right for a Friday evening with your feet up. I would say in the garden, or at least with the back door open, but the forecast is fairly woeful for the weekend, so I won't mention it again to jinx it further *I've jinxed it*.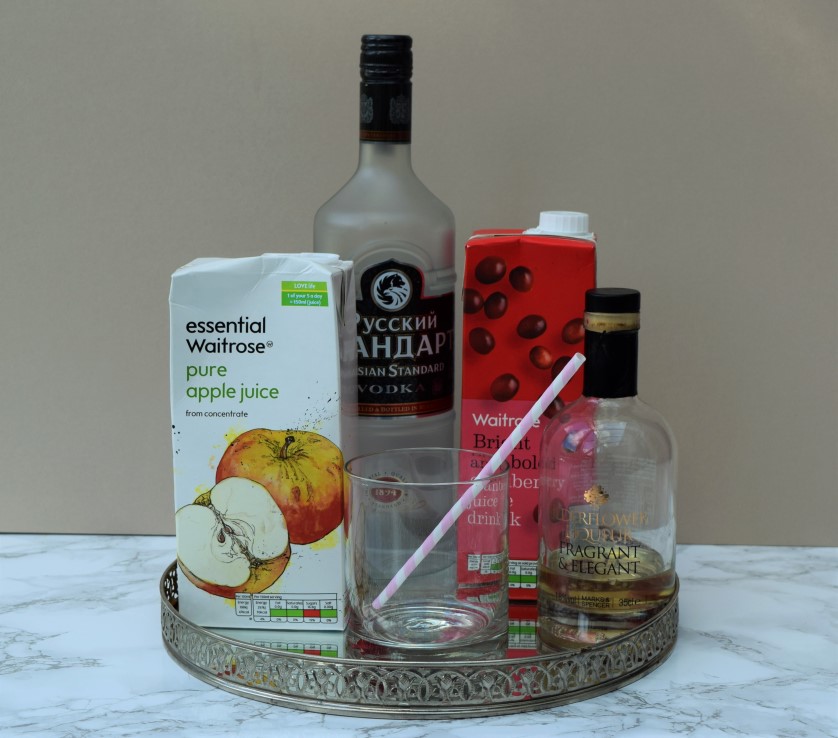 It's that time of the year when I need to nip off and buy another bottle of elderflower liqueur. It has such a fragrant summer feel and features in plenty of my cocktails, so it's worth stocking up. Vodka making it's second appearance this month, but no one ever tires of vodka, do they?
Make a start, as we do most weeks with ice in a cocktail shaker.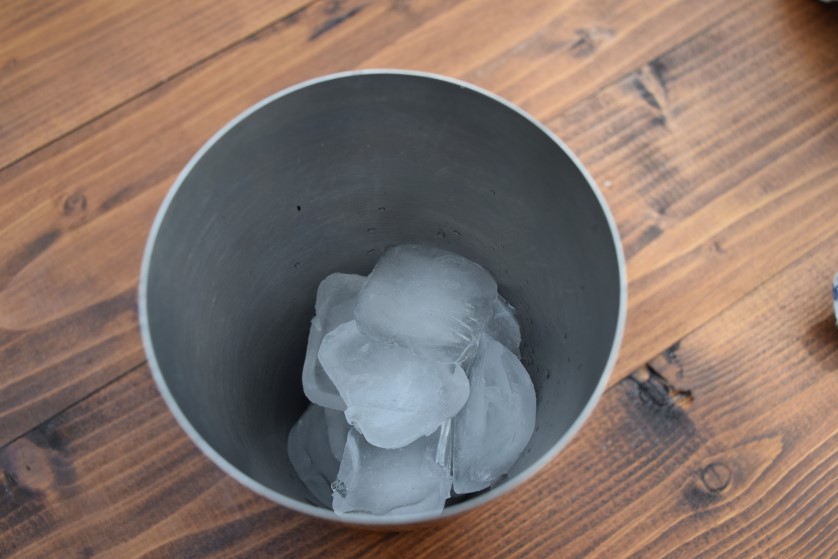 Next to join the ice in the shaker is the large shot of vodka and the smaller one of elderflower liqueur.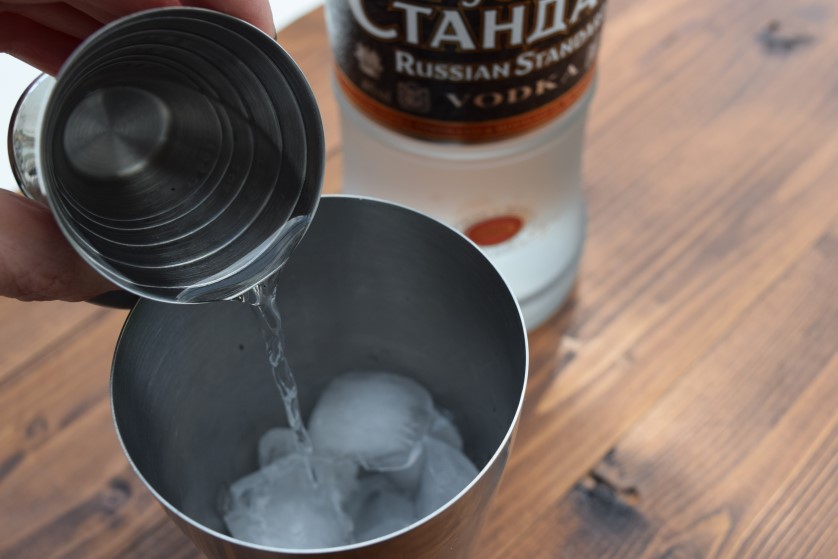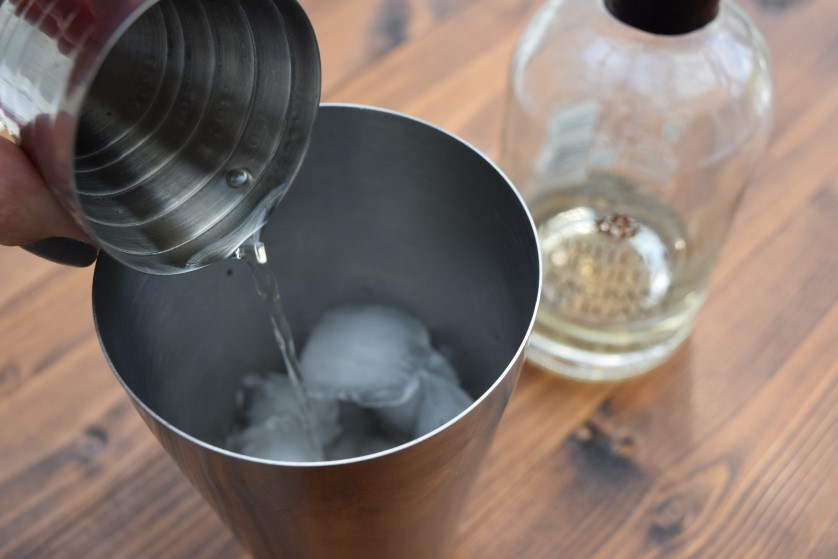 Now for the wonderful fruity mixers. Pour in the apple juice, I had clear, but cloudy works beautifully, and then the cranberry juice.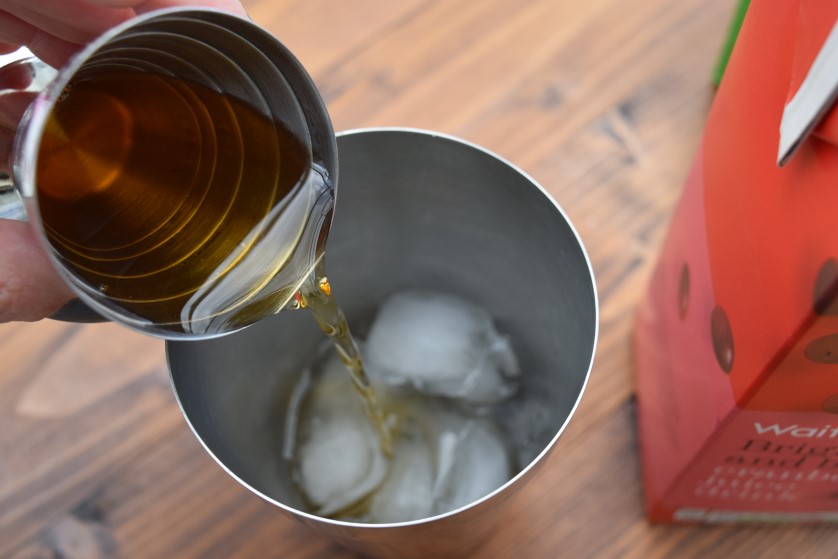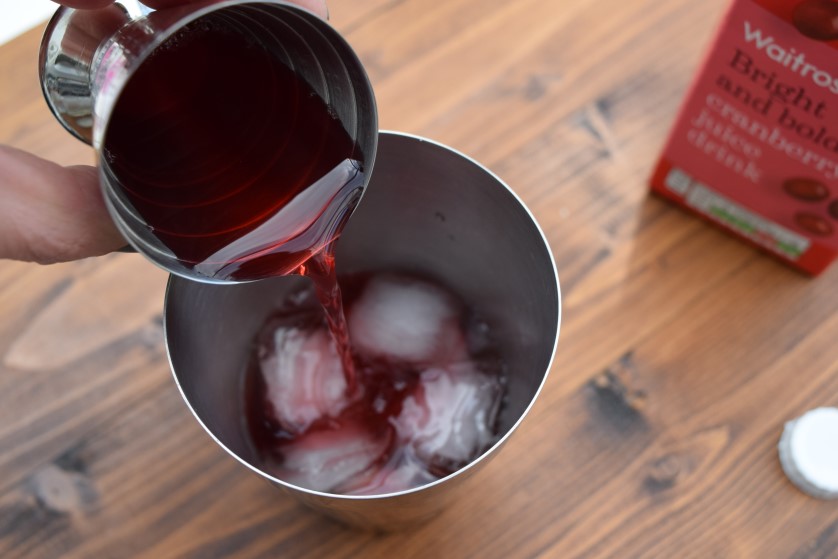 Finally, shake this colourful creation until super chilled then pour into a tumbler, over more ice.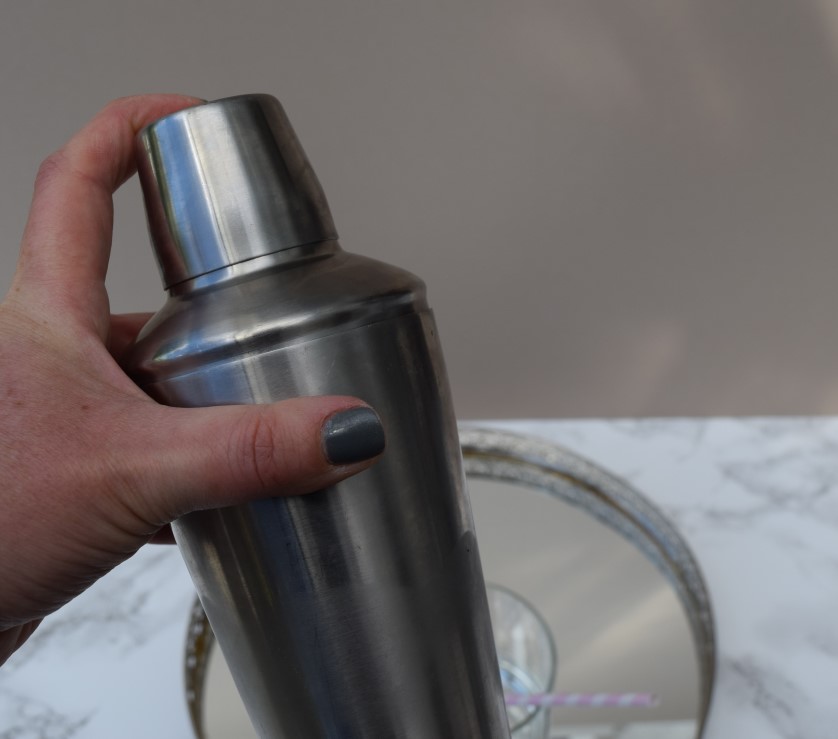 Trotter alert.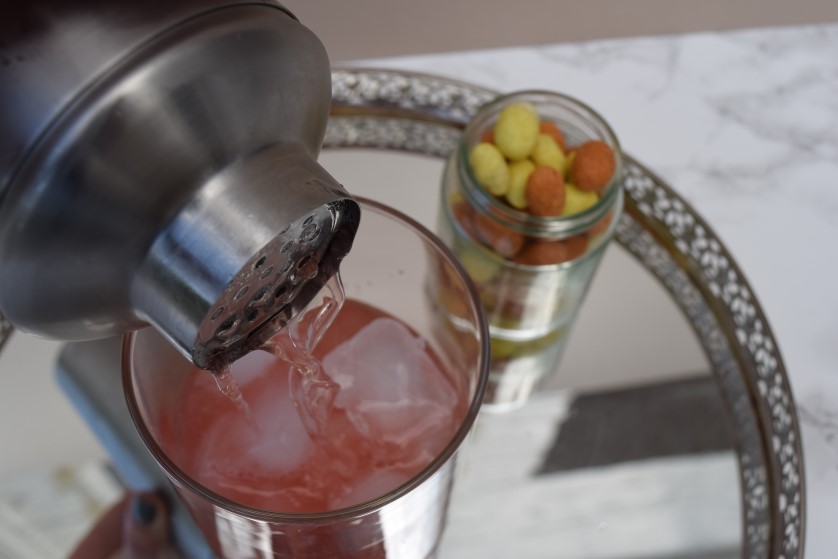 Garnish with dried rose petals if you have them, or an apple sliver or berries. Sip and enjoy this light, refreshing Friday Cocktail. Coated peanuts are a must have for me I'm afraid.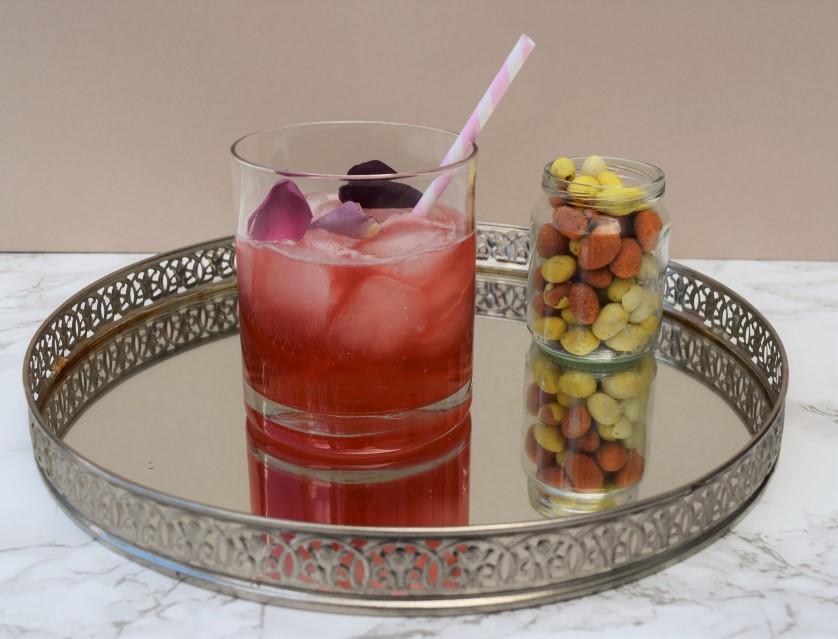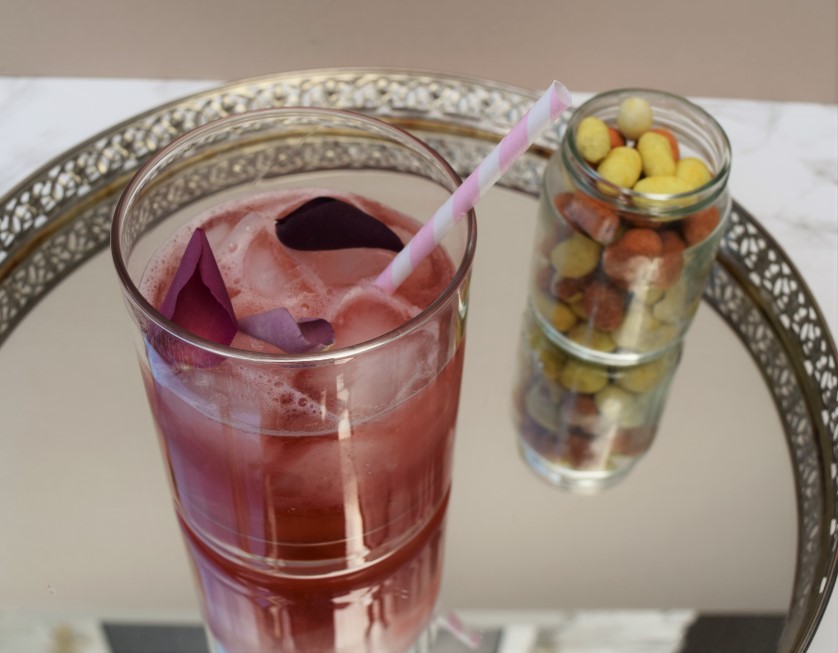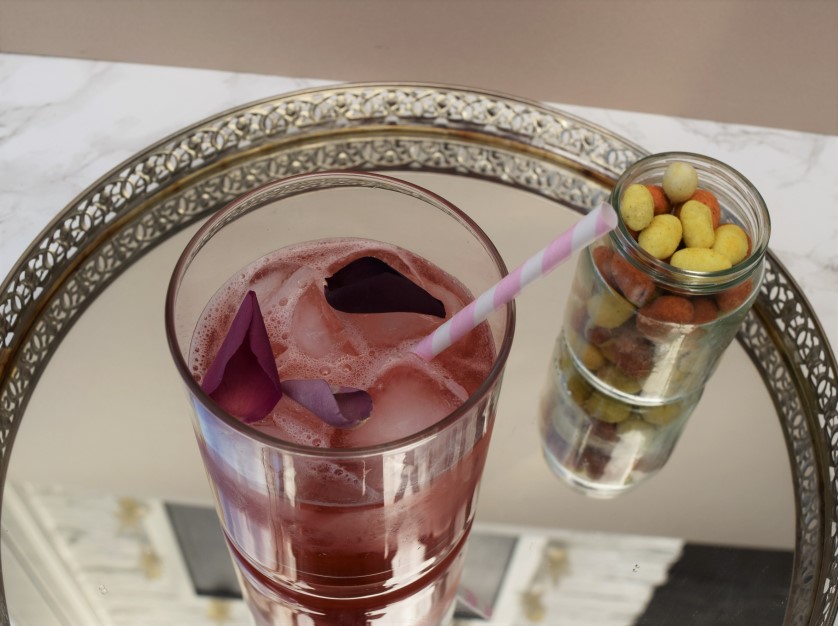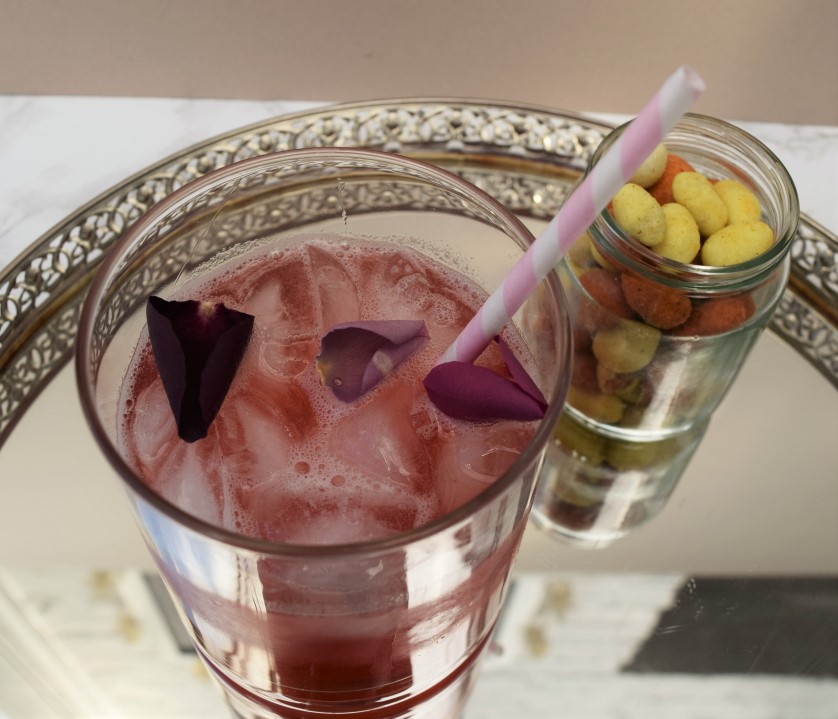 So elegant and pink. Such a girly treat is a rare sight in our house. That said, Clyde loved this drink as much as I did, so it's certainly not for ladies only.
Have a restful weekend.
Lucy x
Summer Breeze Cocktail Recipe
Makes 1
You will need a cocktail shaker and a good sized tumbler
40ml vodka
25ml elderflower liqueur or cordial if you can't find the liqueur
60ml apple juice, cloudy or clear
60ml cranberry juice
Ice to shake and to serve
Rose petals, cranberries or a slice of apple garnish
Take a cocktail shaker and add a good handful of ice. Pour in the vodka and elderflower liqueur. Follow in with the apple and cranberry juices then shake until chilled. Pour, over ice, into a tumbler. Garnish with edible petals, cranberries or an apple slice. Sip through a straw.