Very Chocolatey Muffins Recipe
I know, I know, another chocolate recipe. Well, aren't we all up to our backsides in chocolate after Easter? I always think it's best to get the chocolate eaten and gone at this time of the year, then move on with the Summer body bikini diet. Or is that just me and my faddy eating?
So, here's a good and simple recipe to get shot of a least a couple of hundred grams of chocolate. These Very Chocolatey Muffins are moist *eek still hate that word* delicious, soft and most of all, chocolatey. Muffins don't usually do it for me, but these are distinctly ballsy and don't leave you feeling as though you wished you had chosen a cupcake. These babies originate from Not Quite Nigella, such a brilliant blog with some fabulous photography, so thank you to Lorraine Elliott.
So, steal some of your children's redundant Easter eggs and get them to help you make these Very Chocolatey Muffins. It's over half way through the holidays too, so entertainment options are running out. Baking these offer the two for one gift of keeping you busy making them, as well as busy eating them all afterwards.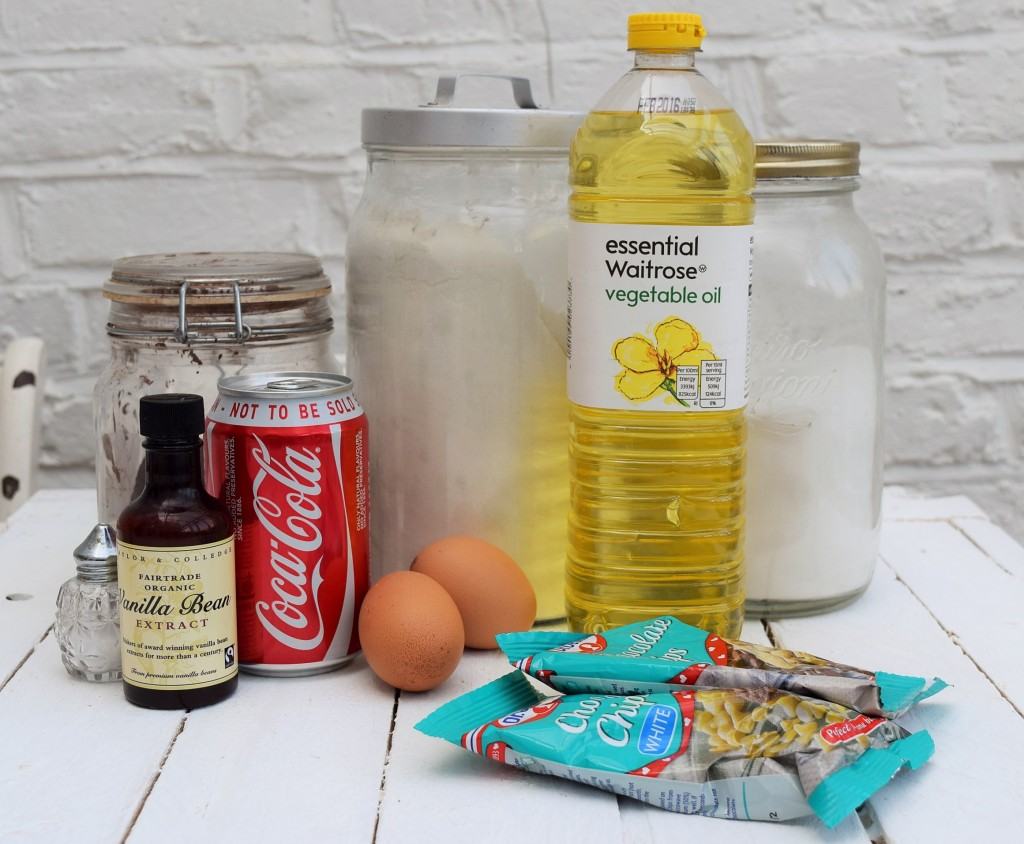 Here's the muffin line up. No spare Easter egg chocolate in our house. In fact, Clyde steals the boys eggs as soon as they open them saying he is 'putting them away'. So I used chocolate chips and they worked out just fine.
In standard muffin making fashion, we need to mix the dry ingredients with the wet ingredients. So, make a start by adding the self raising flour, sugar, cocoa and salt to a big bowl.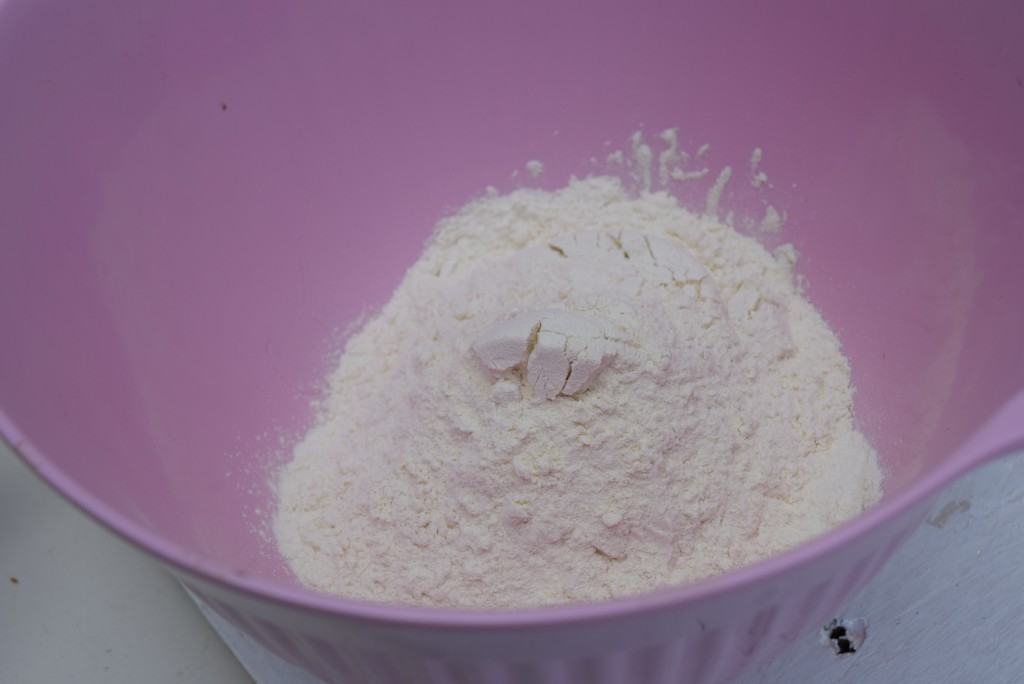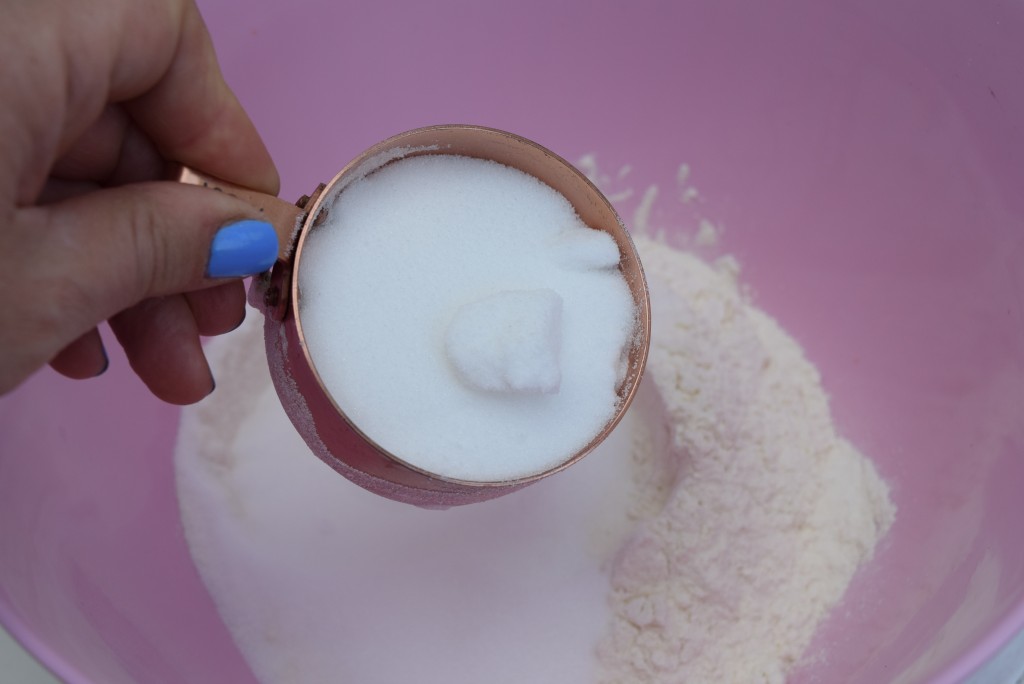 Ooh, pastel nails to compliment the bowl, it's not just thrown together you know.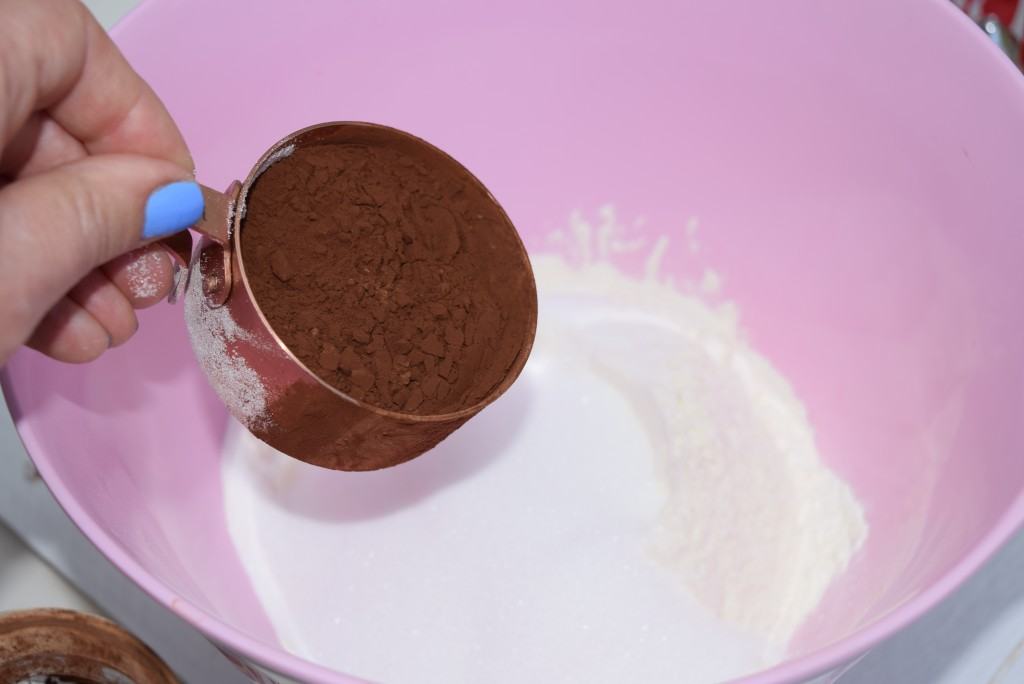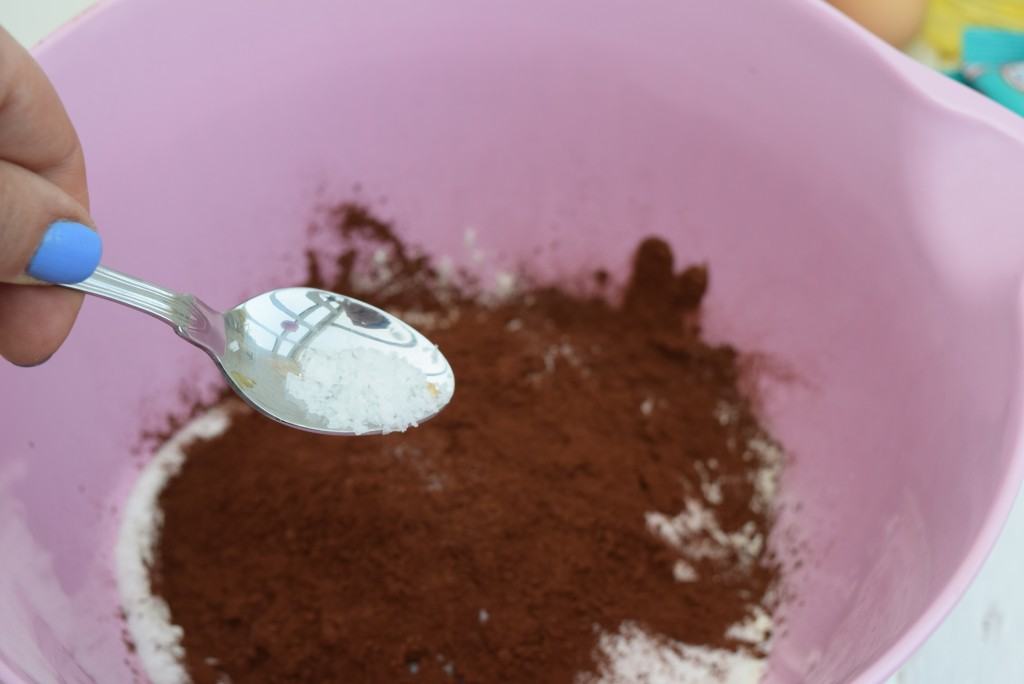 Give this dry mix a good stir then crack on with the wet ingredients.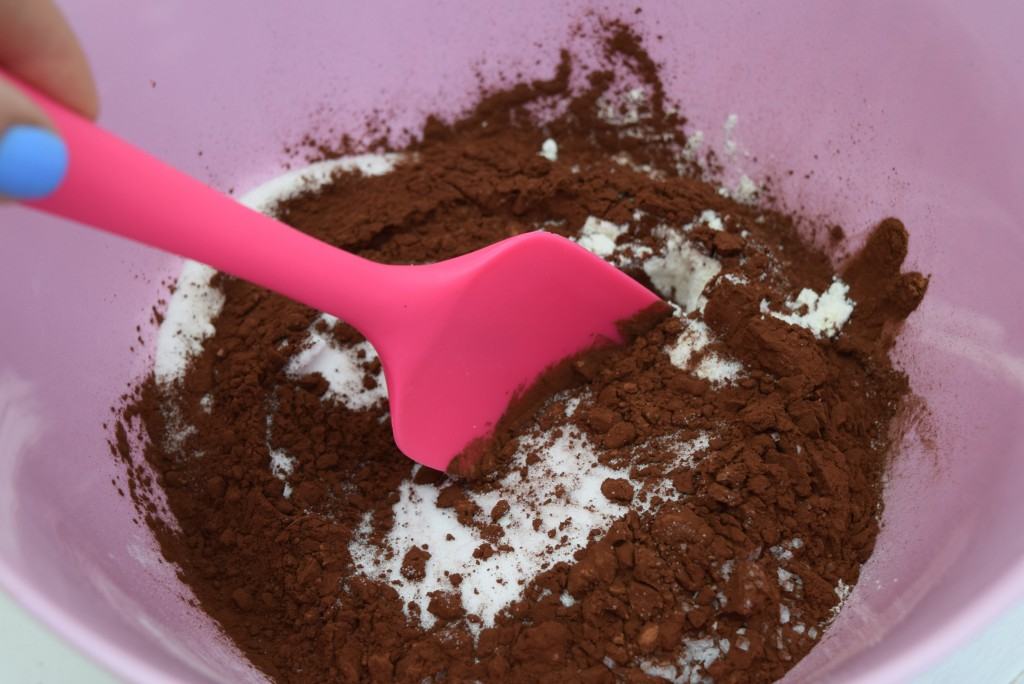 Pour the Coca Cola, vegetable oil, vanilla and eggs into a jug and give them a good whisk.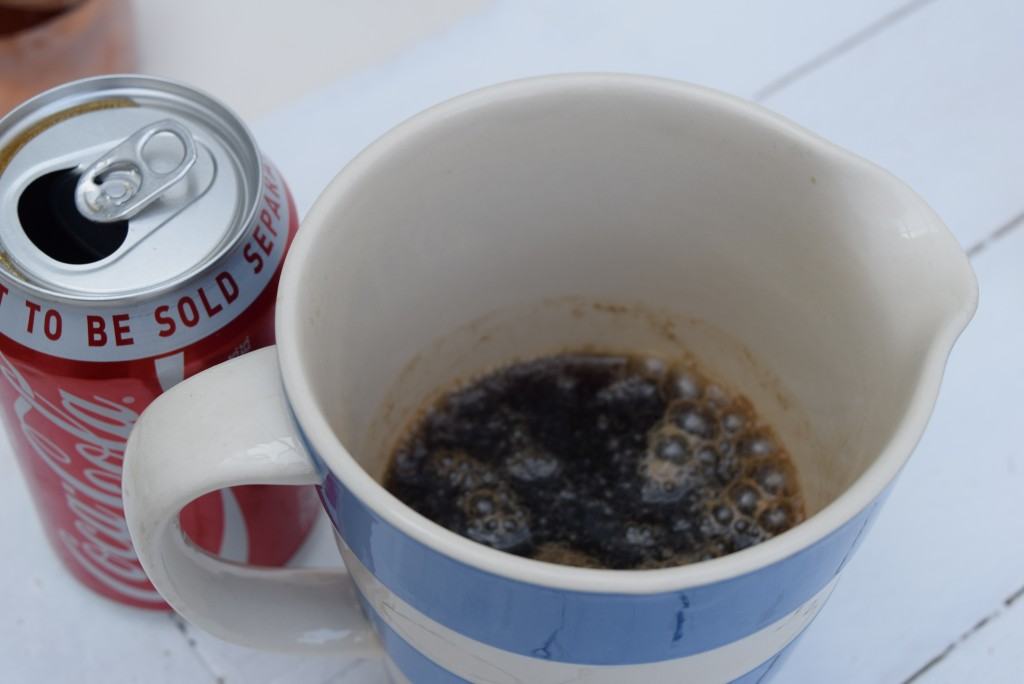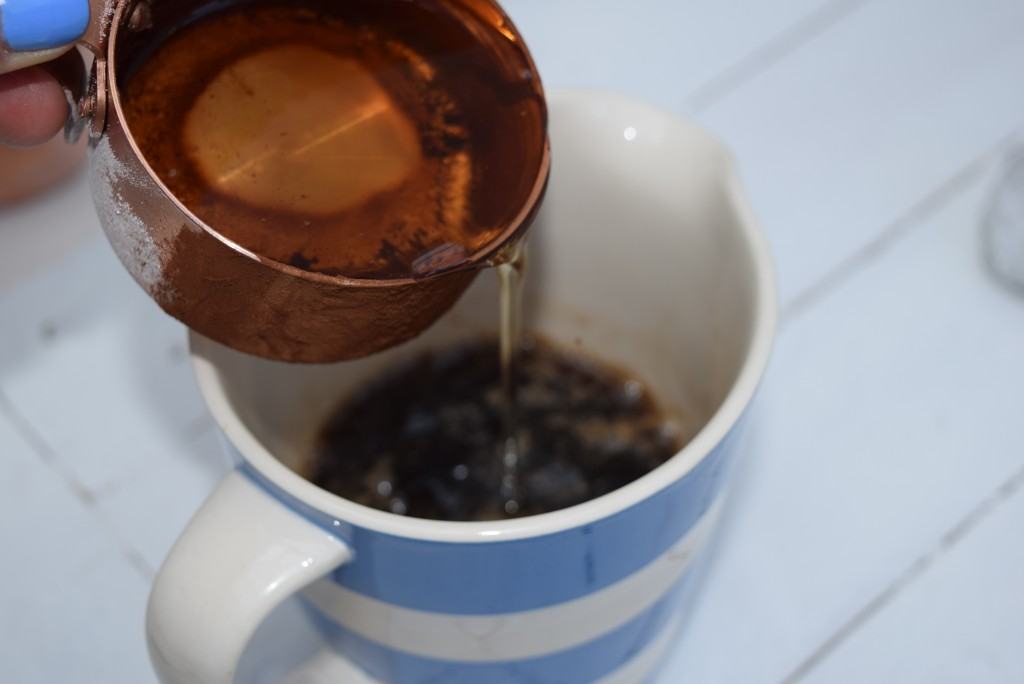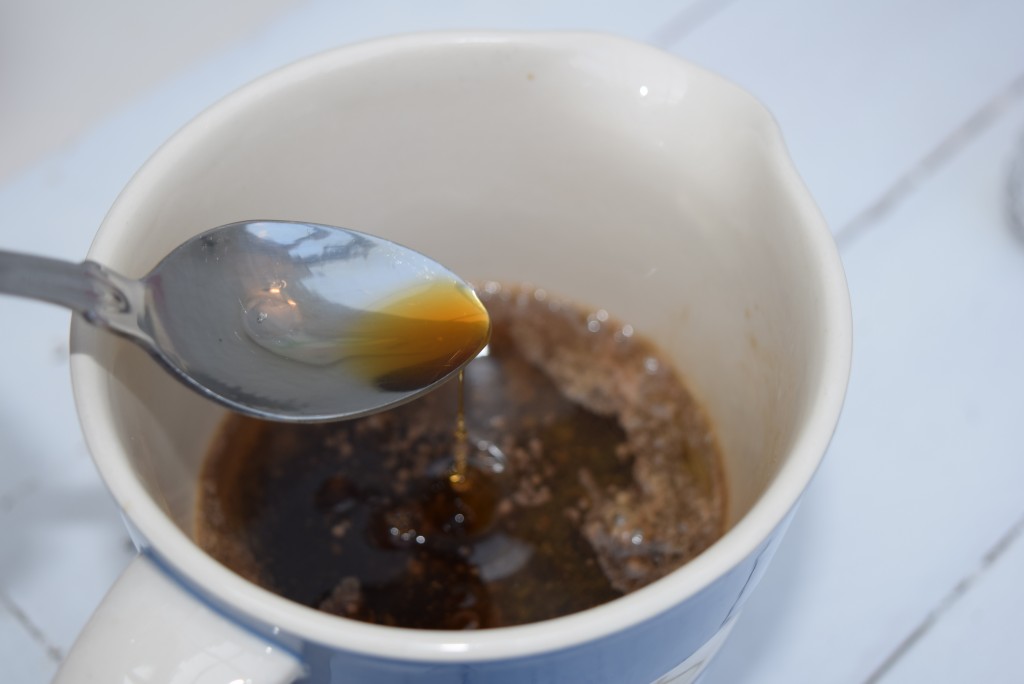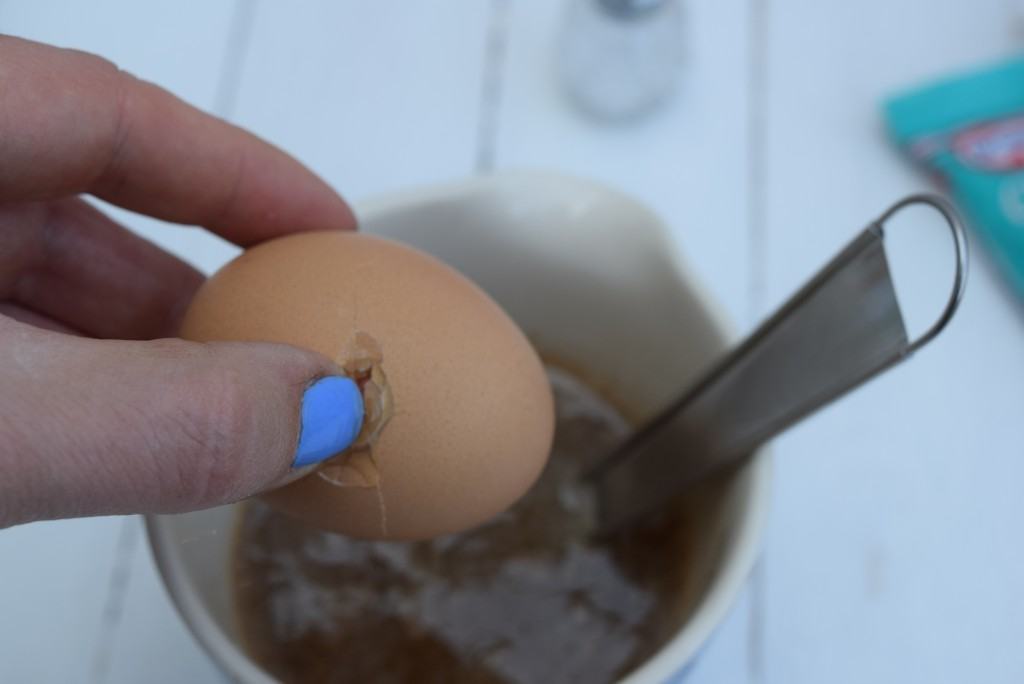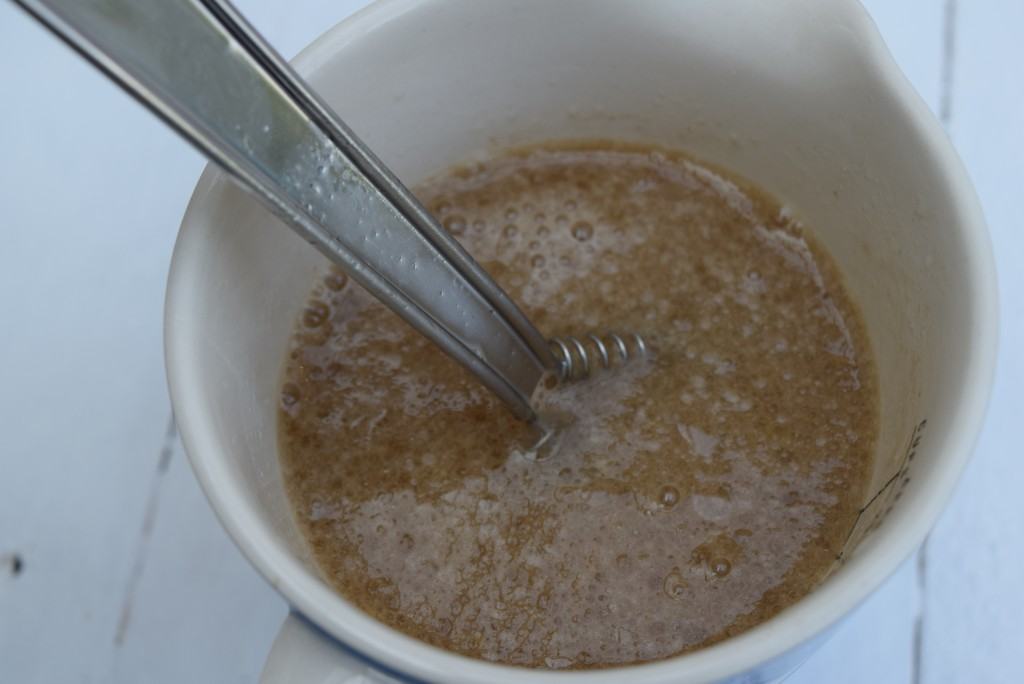 Next into the bowl is the chocolate. I had white and milk choc chips, but go with any chocolate you have to hand, just chop it into bite sized chunks.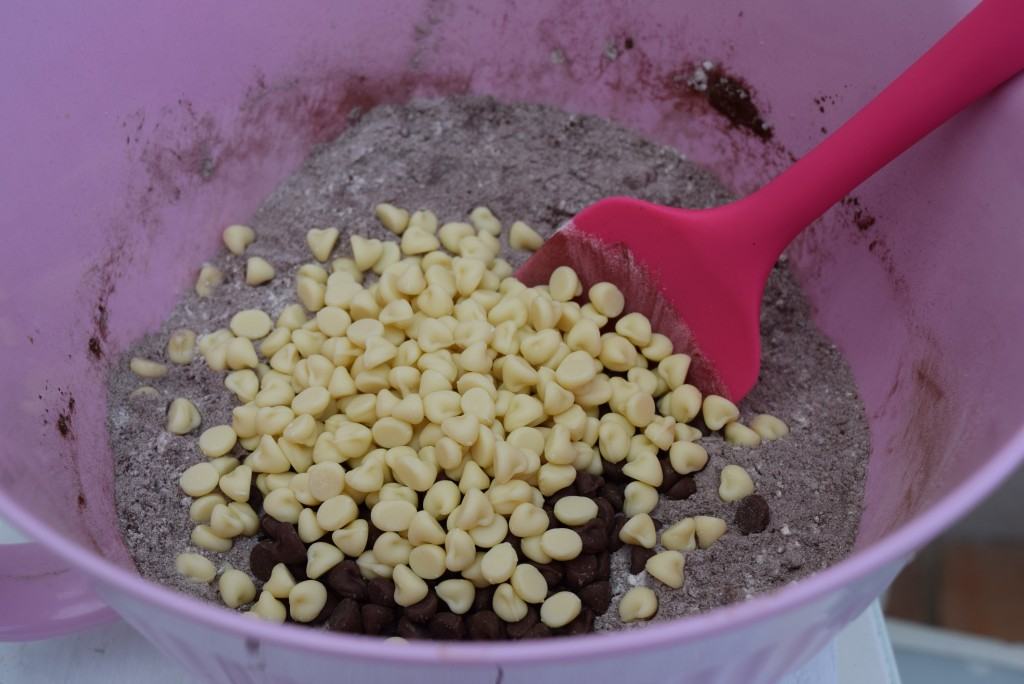 Give the ingredients a good stir then pour in the liquid and mix gently. Do not over mix or you will have bullet like muffins, not good.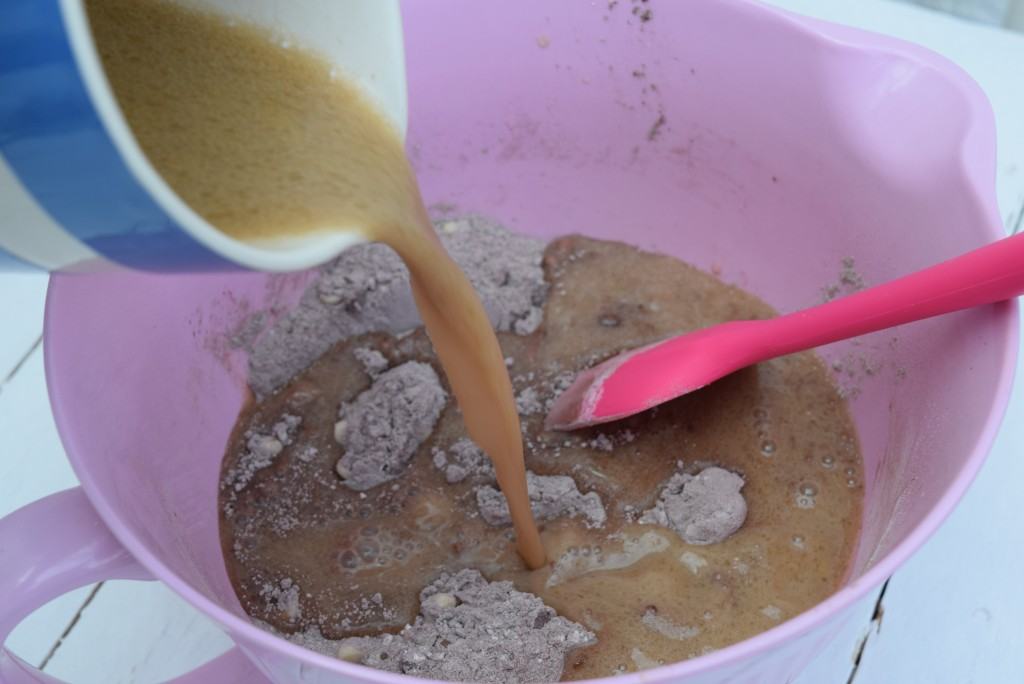 It's no oil painting here, is it?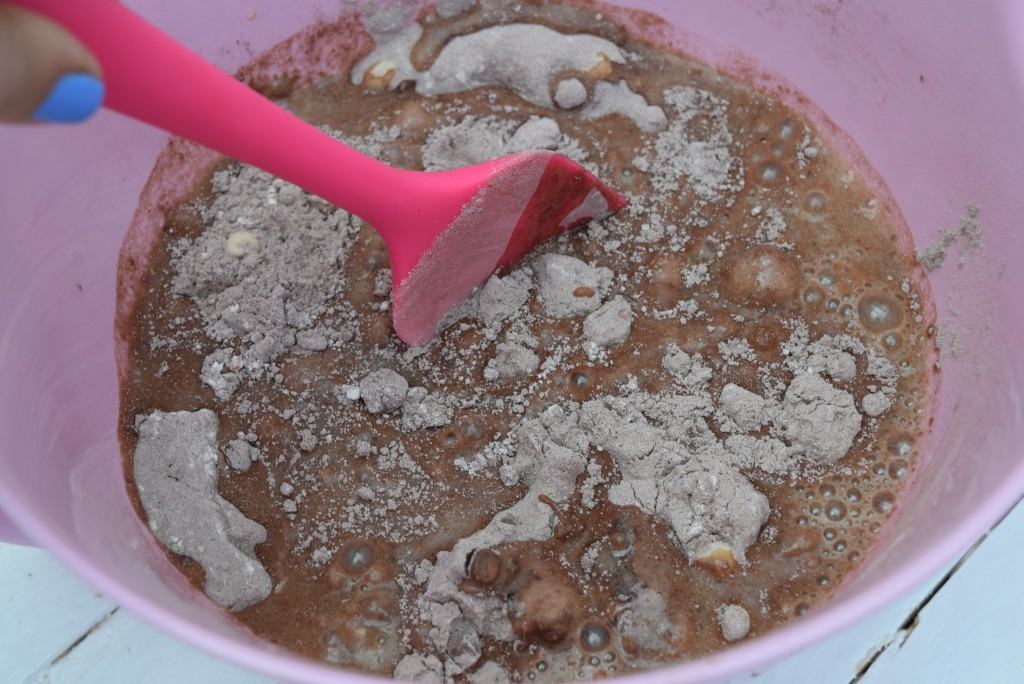 Or here.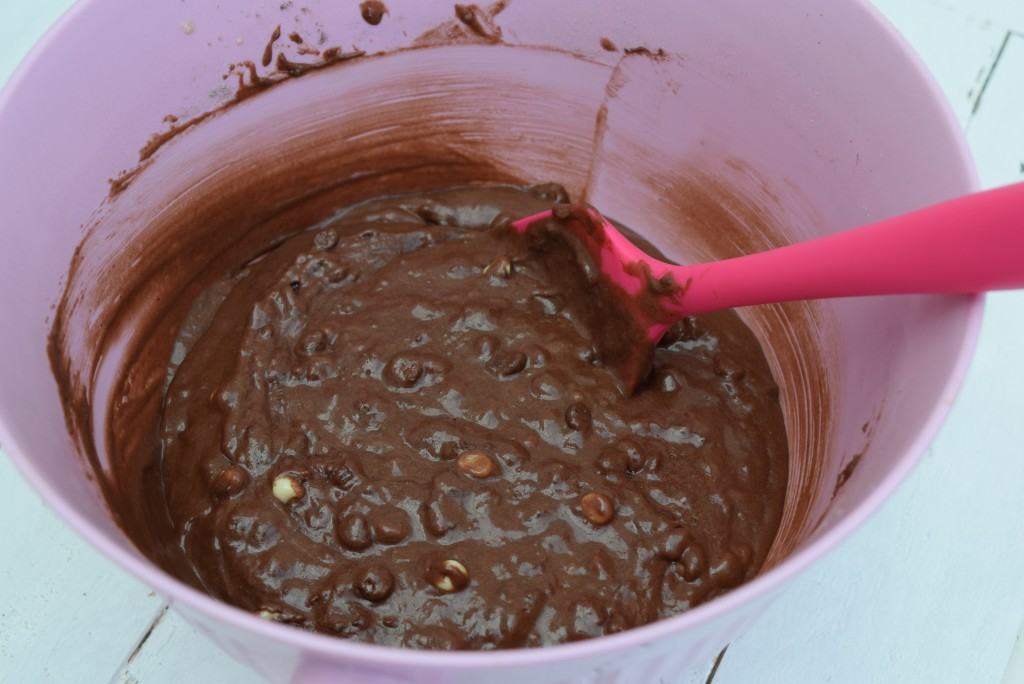 Mmmm, that's better. It is a delicious batter.
Spoon into the muffin cases, filling each one almost to the top.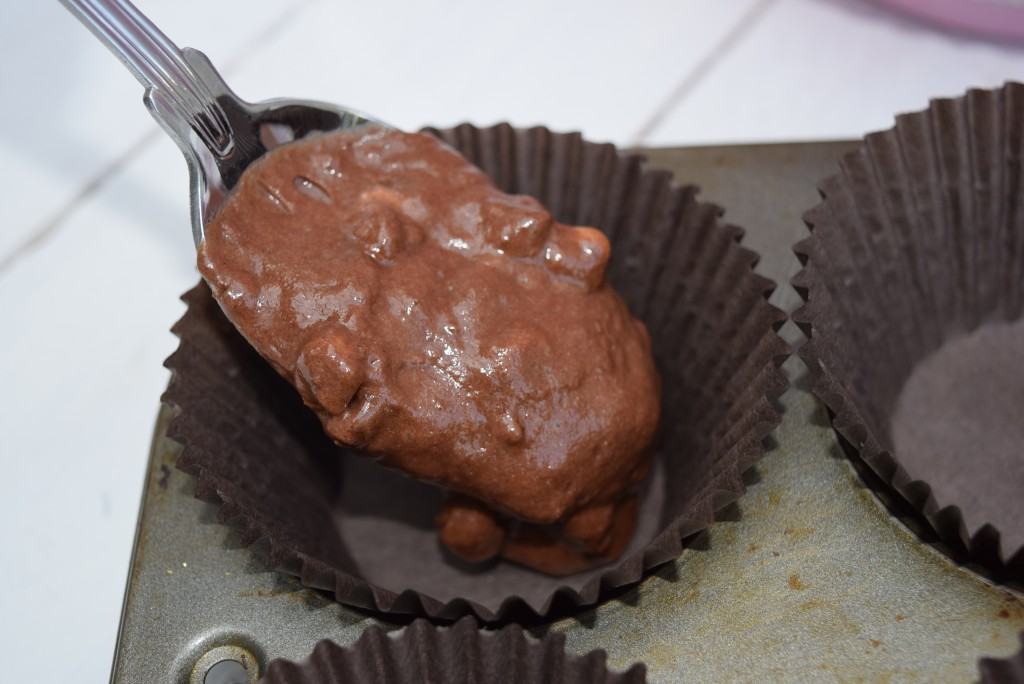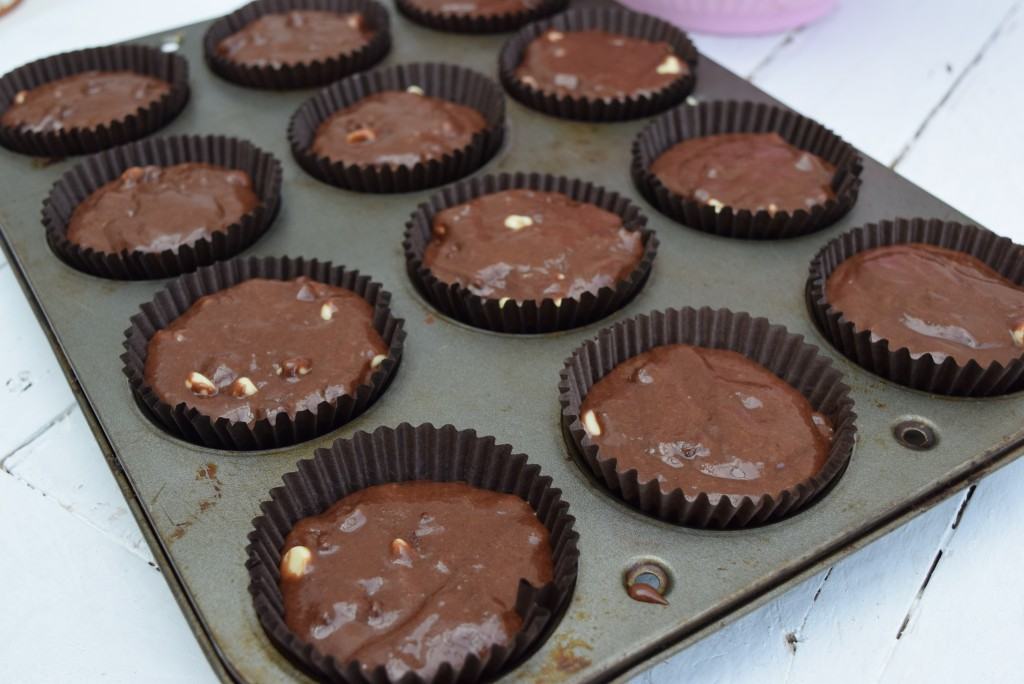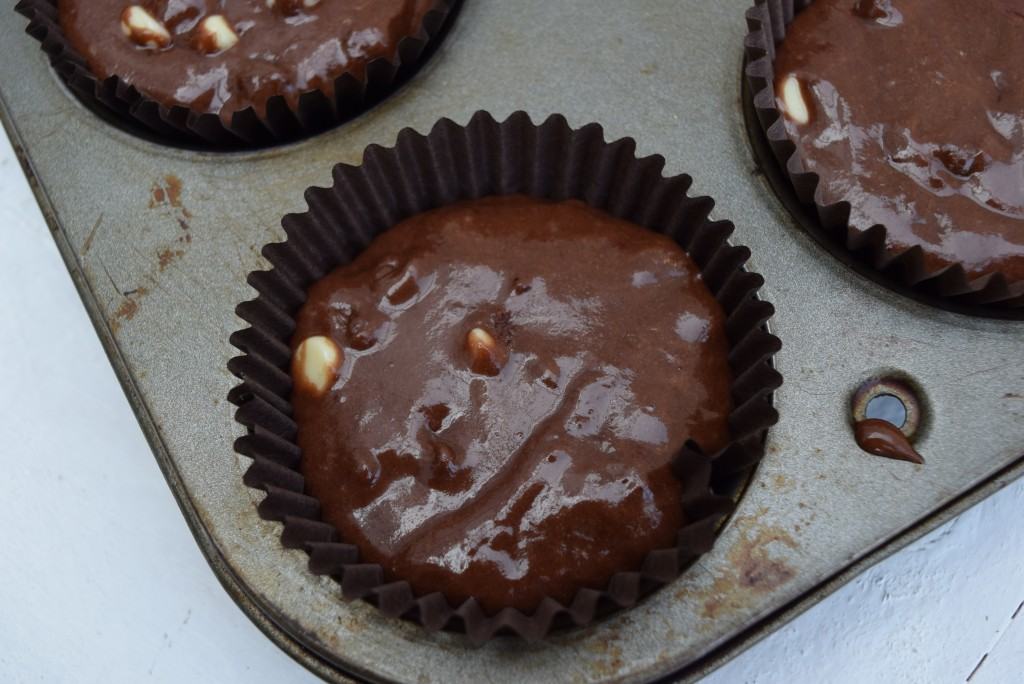 Put your muffin tin in the pre heated oven for quite a strict 20 to 25 minutes. I whipped mine out after 20 minutes. You are looking for a fudgy texture, rather than cakey.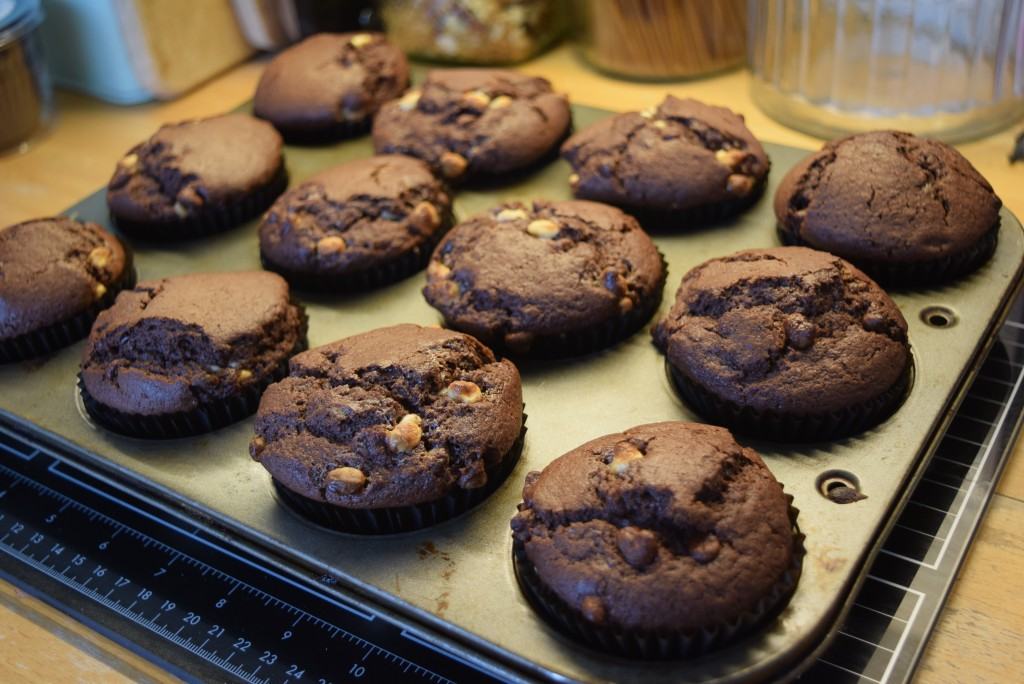 Pop them on a wire rack to cool for as long as you can bear. These are best enjoyed warm, on the day you baked them. Not a problem in our house.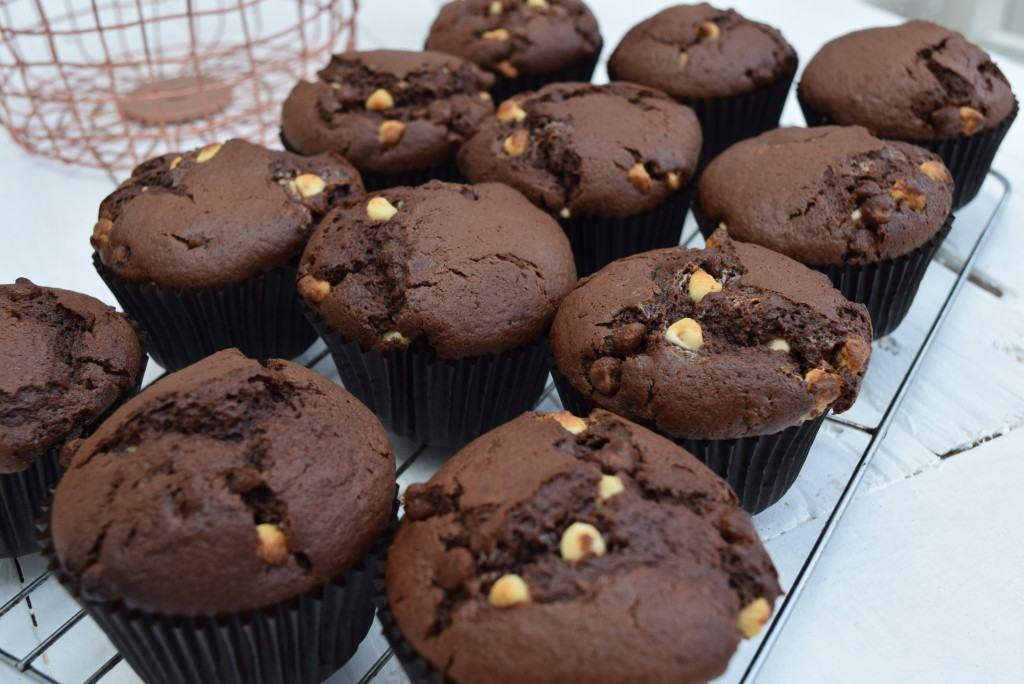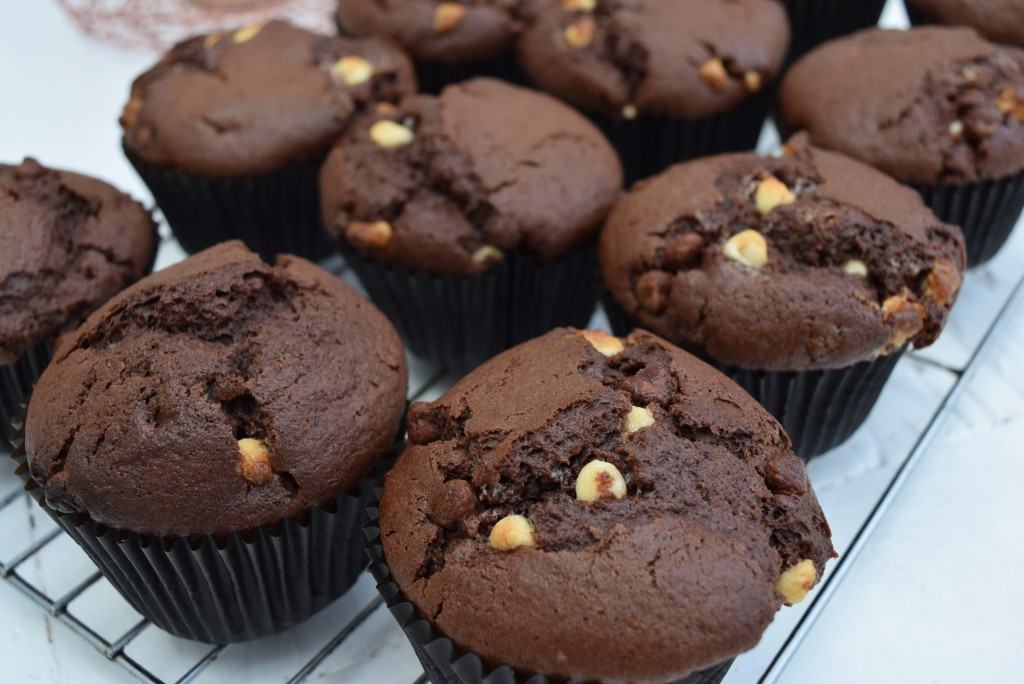 Yum, yum. These make great after school treats too, and they are sturdy enough not to be crushed in a lunch box.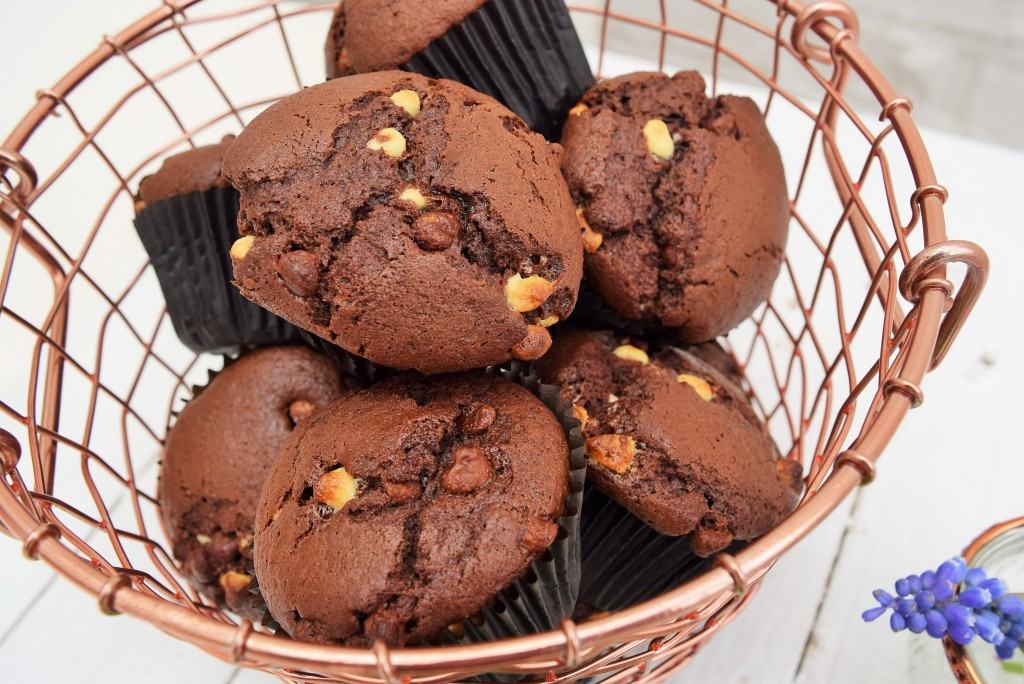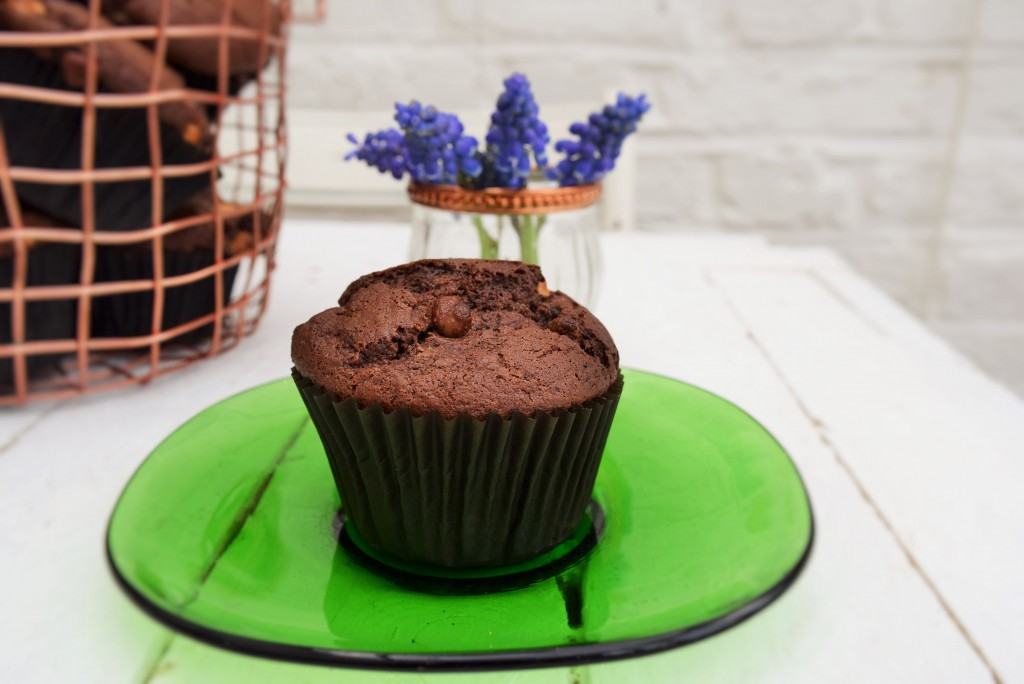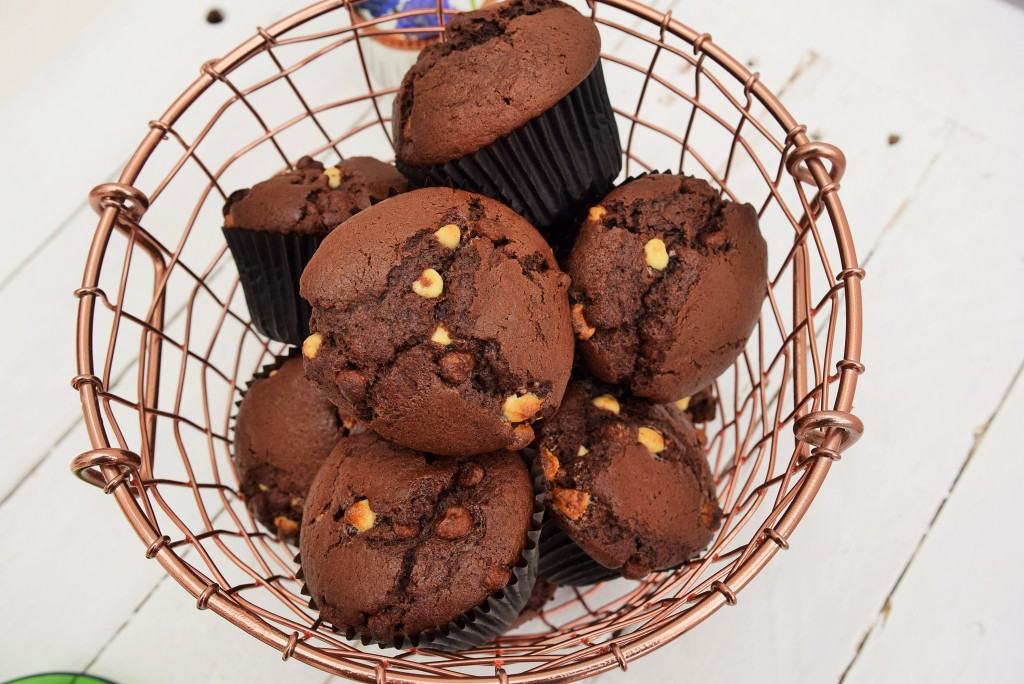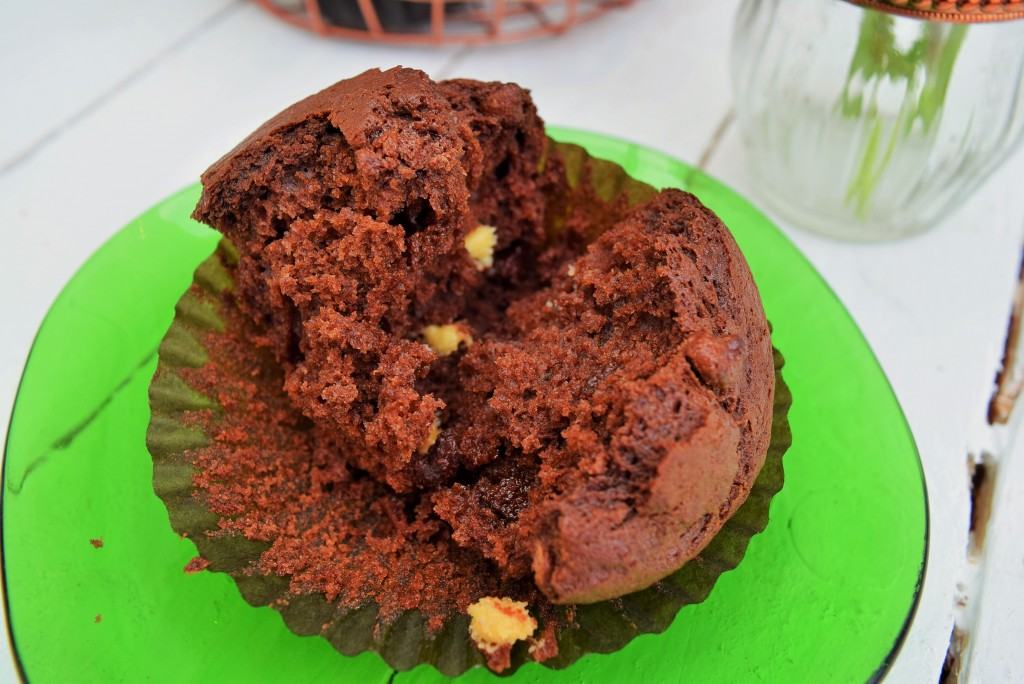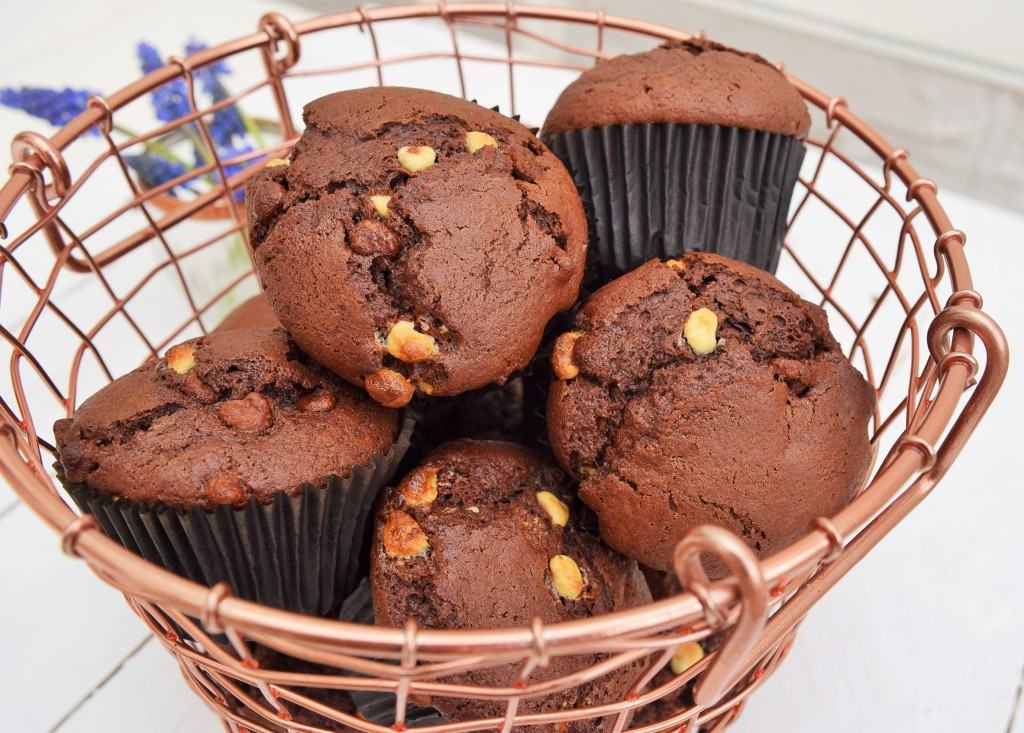 These can be on your table in just over half an hour, quick, delicious and a definite keeper. If you have chocolate you need to get shot of, these are the muffins for you. Or just if you are in need of a super chocolatey treat of an afternoon, these are also the muffins for you.
Lucy x
Very Chocolatey Muffins Recipe
Makes 12 good sized muffins
You will need a 12 hole muffin pan and paper cases
280g self raising flour
225g caster sugar
60g cocoa
1/2 teaspoon salt
300ml Coca Cola (I used full fat, not diet, as not a huge fan of artificial sweeteners)
120ml vegetable oil
1 teaspoon vanilla extract
2 eggs
100g white chocolate and 100g milk chocolate (or just chop up 200g of any spare chocolate you have to hand)
Pre heat oven to 160 degrees fan assisted
Take a big bowl and add the flour, sugar, cocoa and salt. Give it a good stir to mix. In a separate bowl or jug add the Coca Cola, vegetable oil, vanilla extract and eggs, then give it all a good whisk. Pour the liquid ingredients into the dry ingredients and mix together. Do not over mix here, or you will have tough muffins, not dense fudgy muffins. Spoon these into the paper cases, filling nearly to the top of each one. Then pop them in the oven for 20 to 25 minutes, do not over cook them, mine were ready at 20 minutes. Leave to cool slightly before scoffing the lot.