Whisky Cold Brew Cocktail Recipe
Coffee and whisky, just I what I need after 6 weeks of GCSE's. Well I probably need a year of therapy but for the moment, a Whisky Cold Brew Cocktail will have to suffice. It's been tense and I am sure I have been as little fun to be a round as George himself, but with only two more exams to go, I am going to push through. And by push through I mean, drink through. This Whisky Cold Brew Cocktail is a brilliant drink, warming while it's still like November outside but then cooling and fresh if it ever bloody warms up.
I have been enjoying cold brew coffee for a while now; on ice it's so refreshing and if it's sunny, just the perfect summer pick you up. You can easily make this in a jar then strain through a coffee filter or just leave it brewing in a cafetière over night then press in the morning. The cold press coffee is made using cold water and makes a smoother drink, just right for mixing with fragrant whisky and creme de cacao and a little sugar syrup for sweetness. This is a ballsy drink but in the best way; not in a take your breath away way, in an oooh-that's-nice sort of way.
I was thinking about posting a hot cocktail as it's so chilly outside. Instead, this Whisky Cold Brew Cocktail is my weekly tipple of choice. Even though this is chilled, this drink is more than enough to warm your cold, mentally drained, exhausted Friday self. Or is that just me?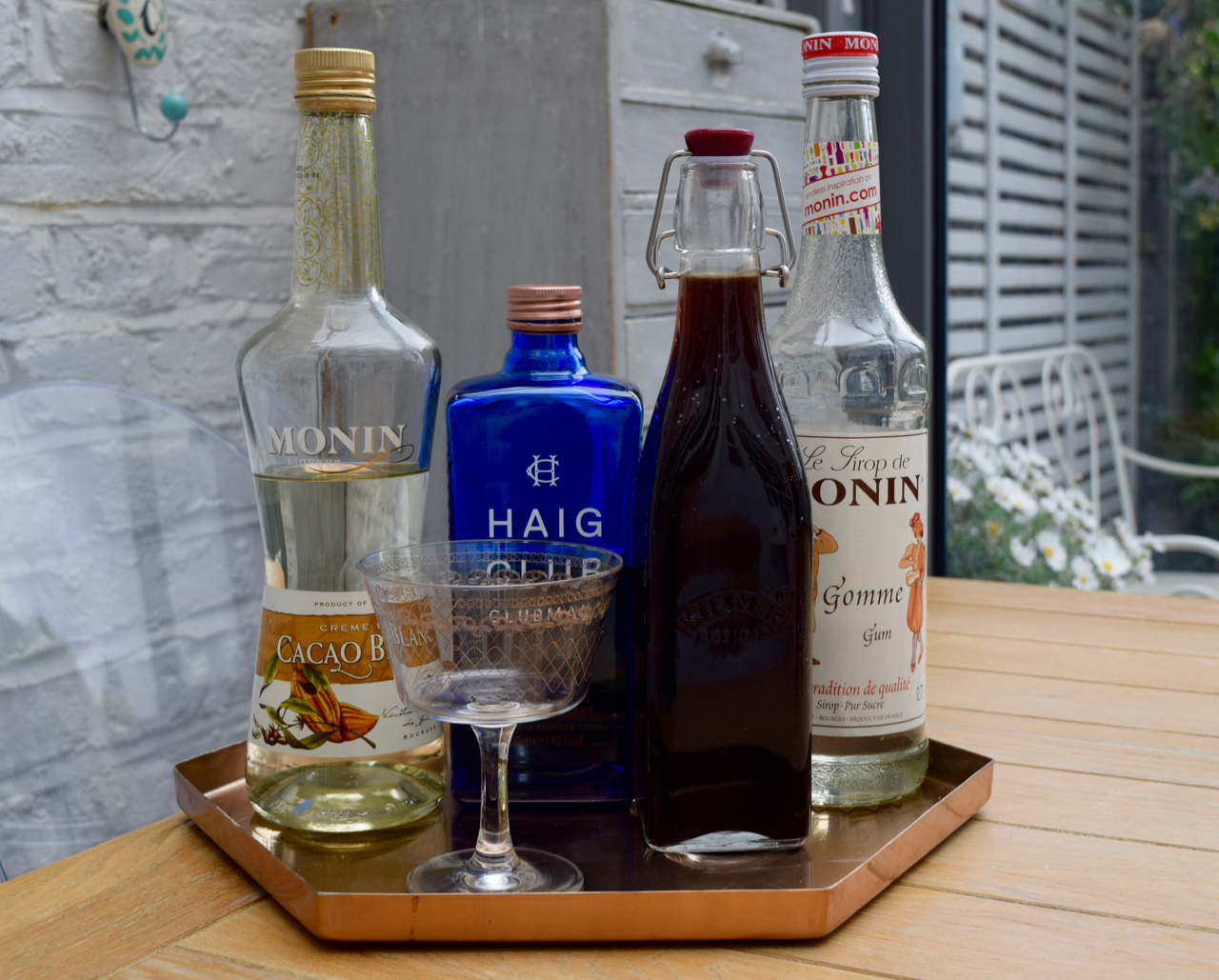 These ingredients go so well together, as well as looking so elegant in this picture. I now make sure I have a bottle of cold brew coffee in the fridge, not just for this cocktail, as it is just as delicious without the booze element.
If you are making cold brew then see the recipe below for details. If not, just make an espresso and leave to cool. Next, take your cocktail shaker and add a good handful of ice.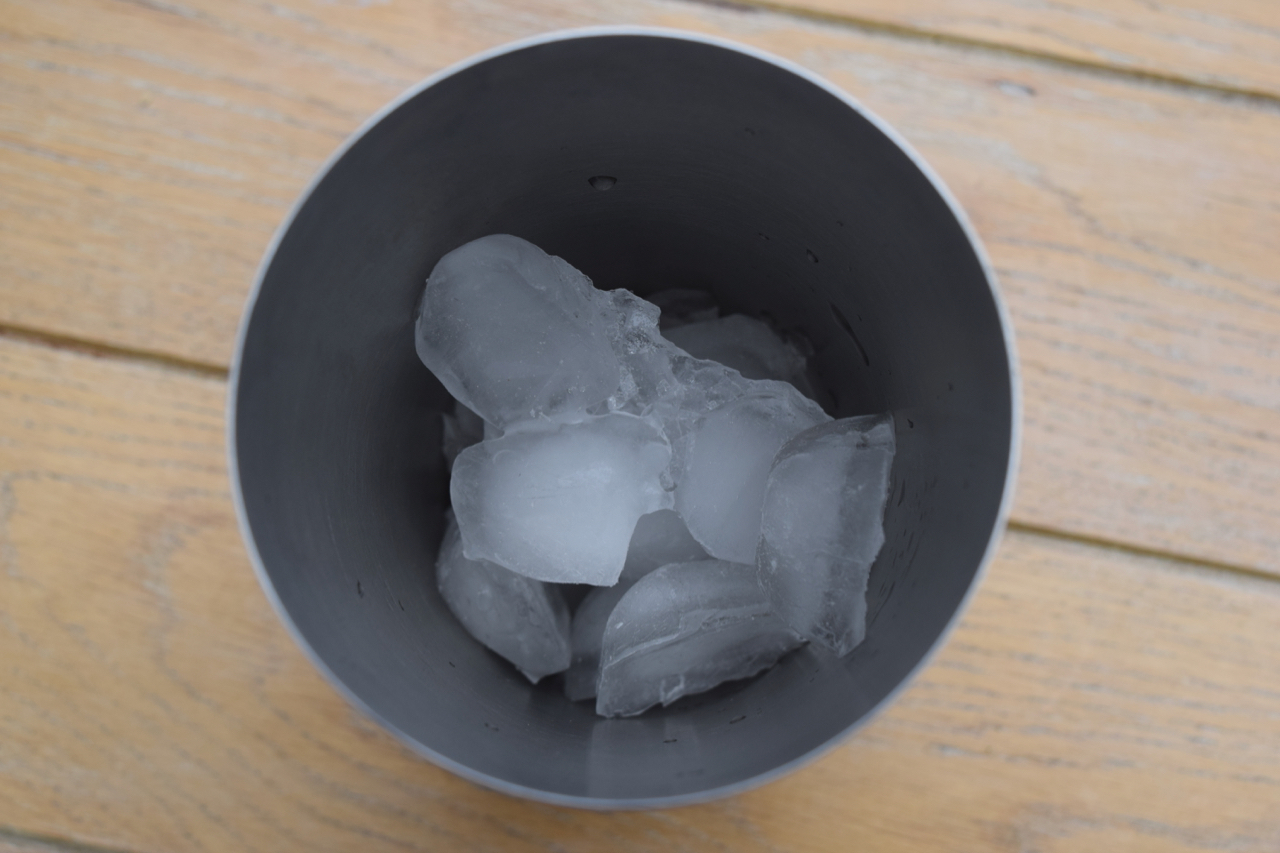 Next, pour in the whisky and cold brew or espresso coffee.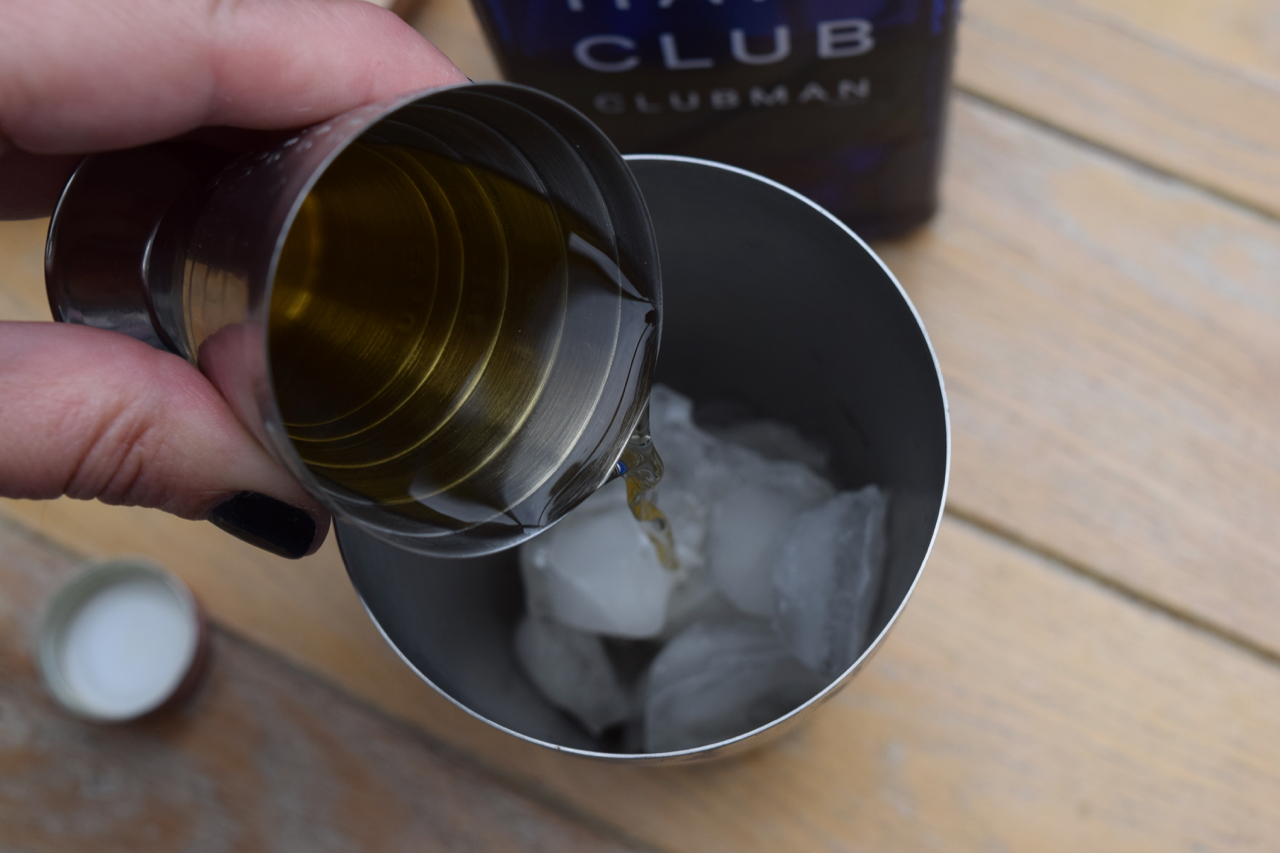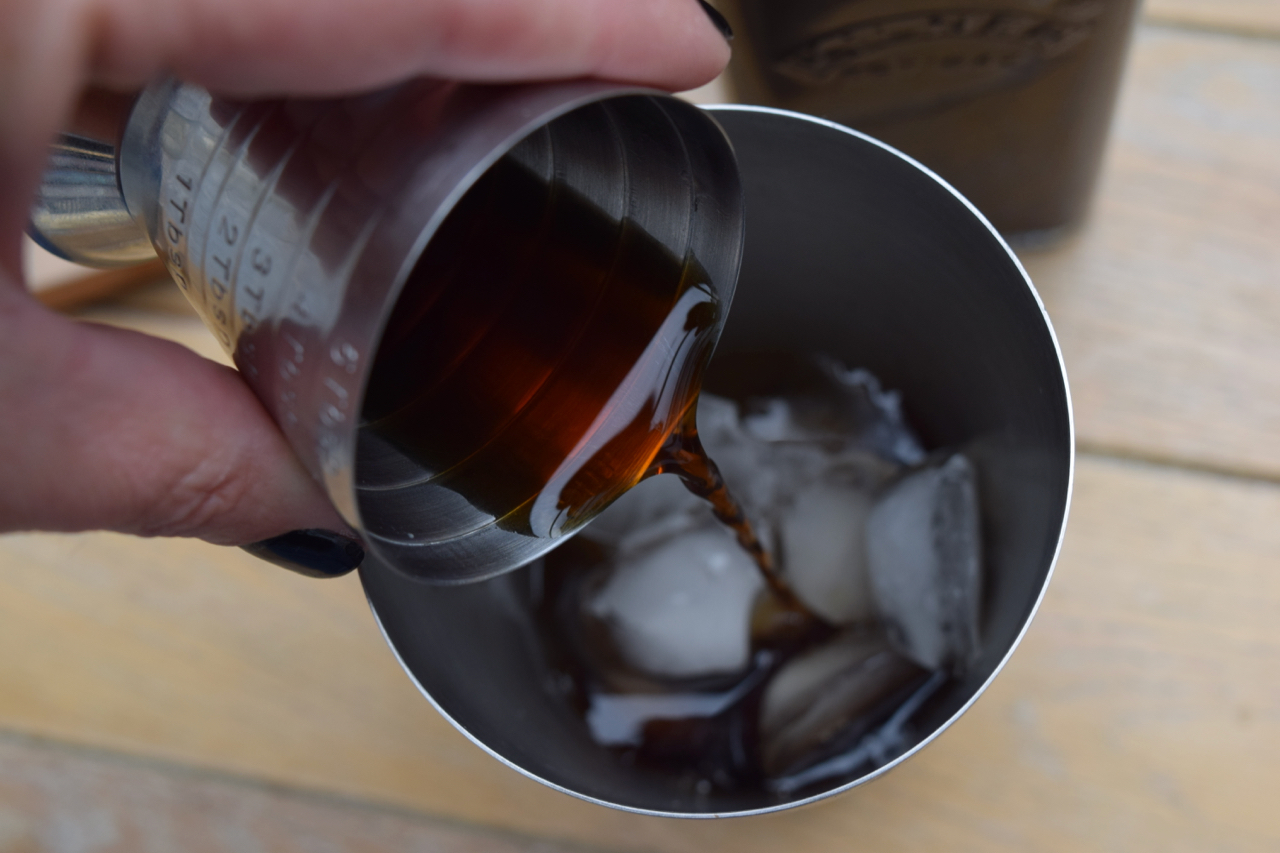 Now for sweetness and oomph add the creme de cacao and a little sugar syrup.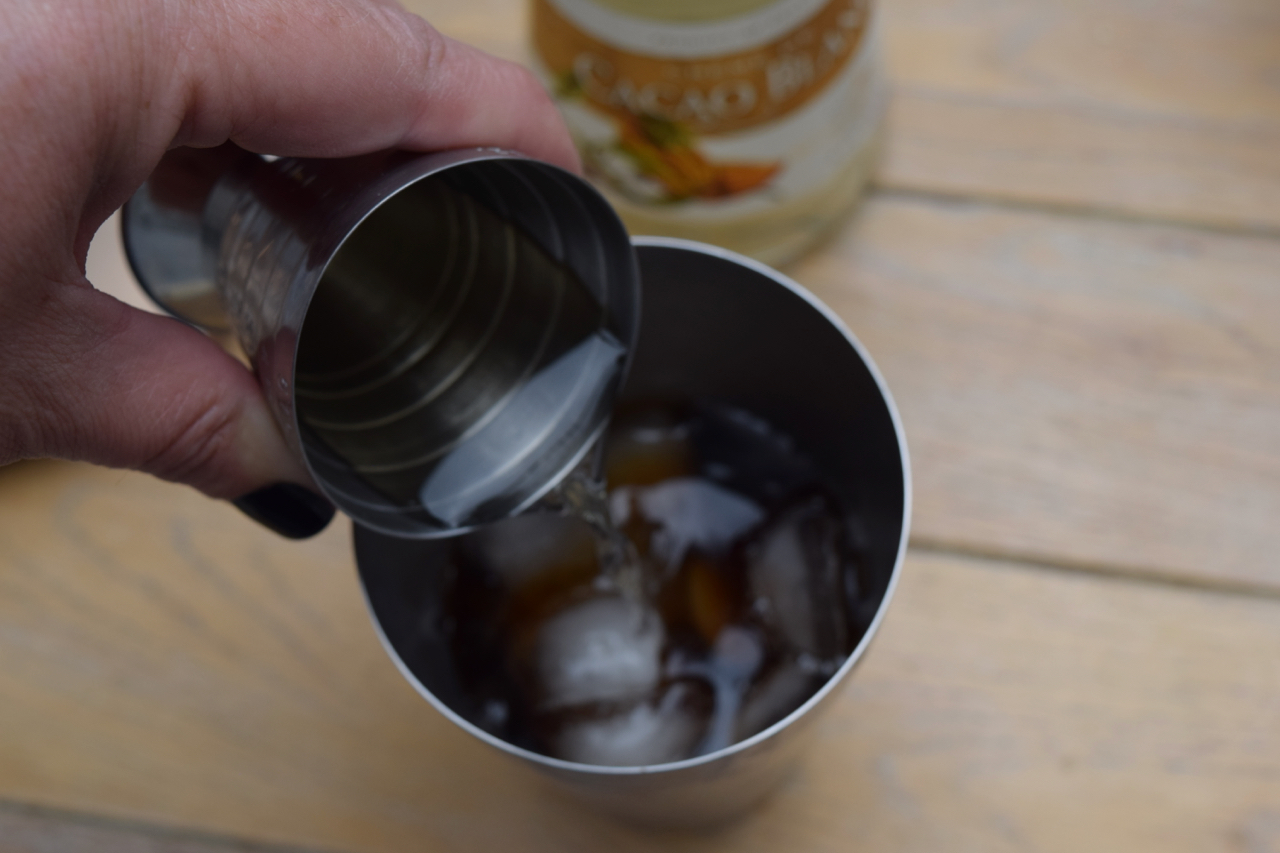 Shake your cocktail shaker for a full minute so you get a good crema on your cocktail. Then pour into a stylish glass of your choosing.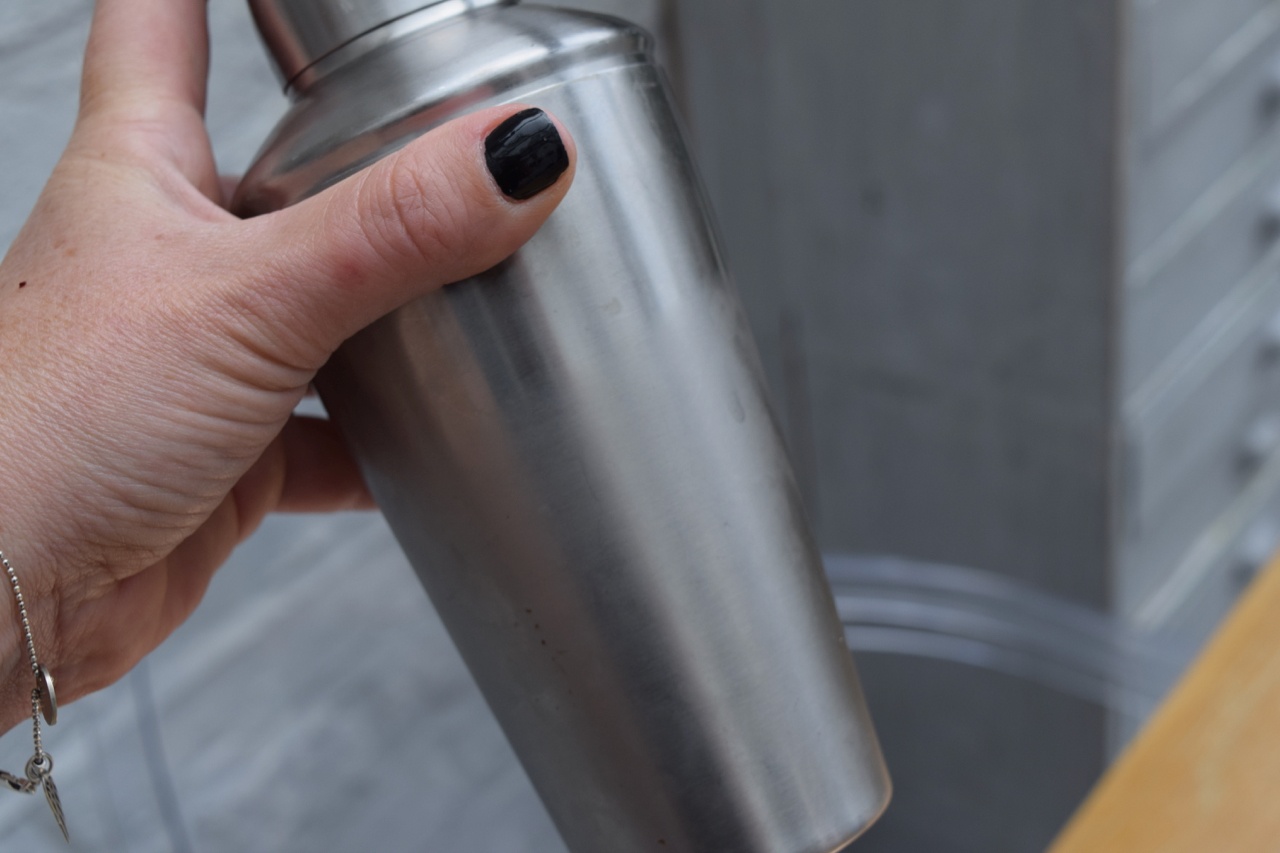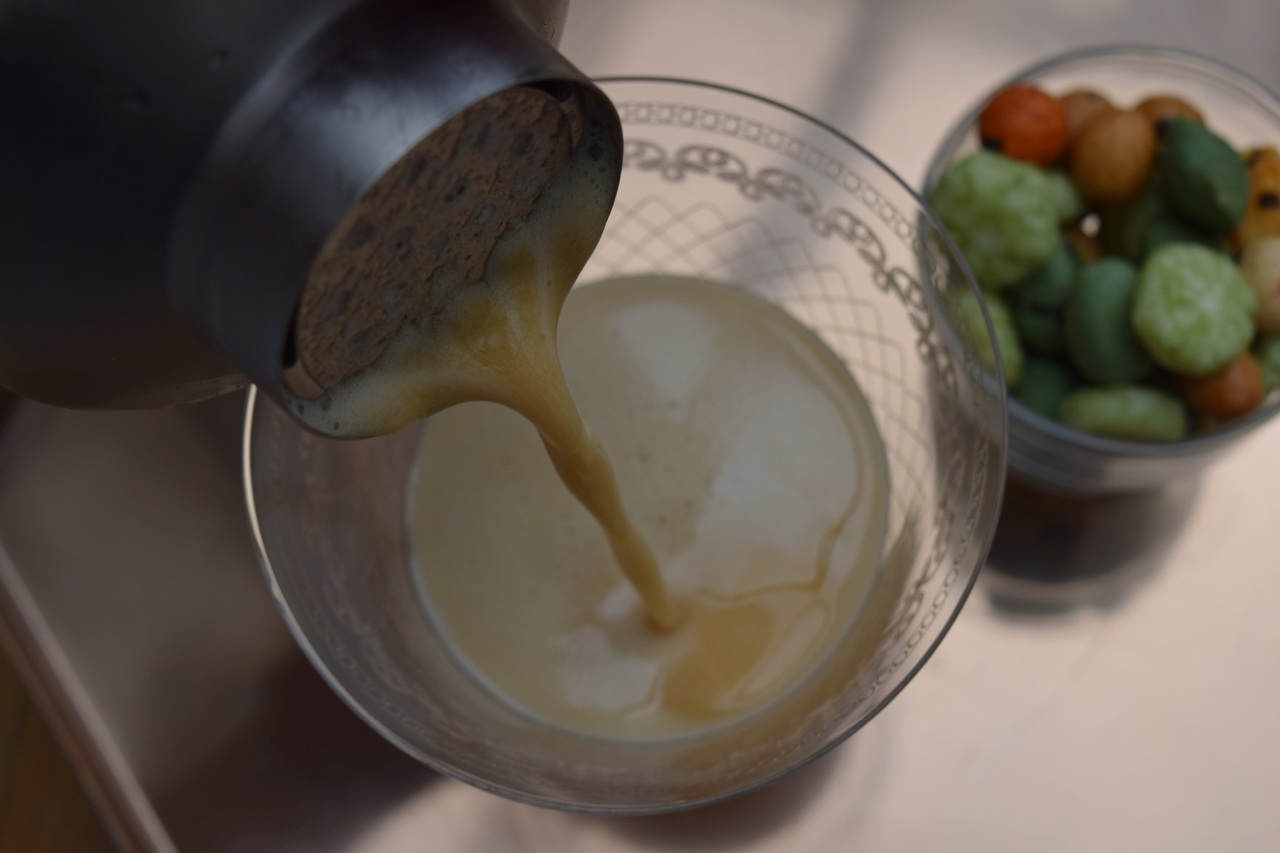 This is a well deserved Friday cocktail boost. I am not sure this would traditionally be served with a selection of wasabi crackers, but sod it, I laugh in the face of tradition.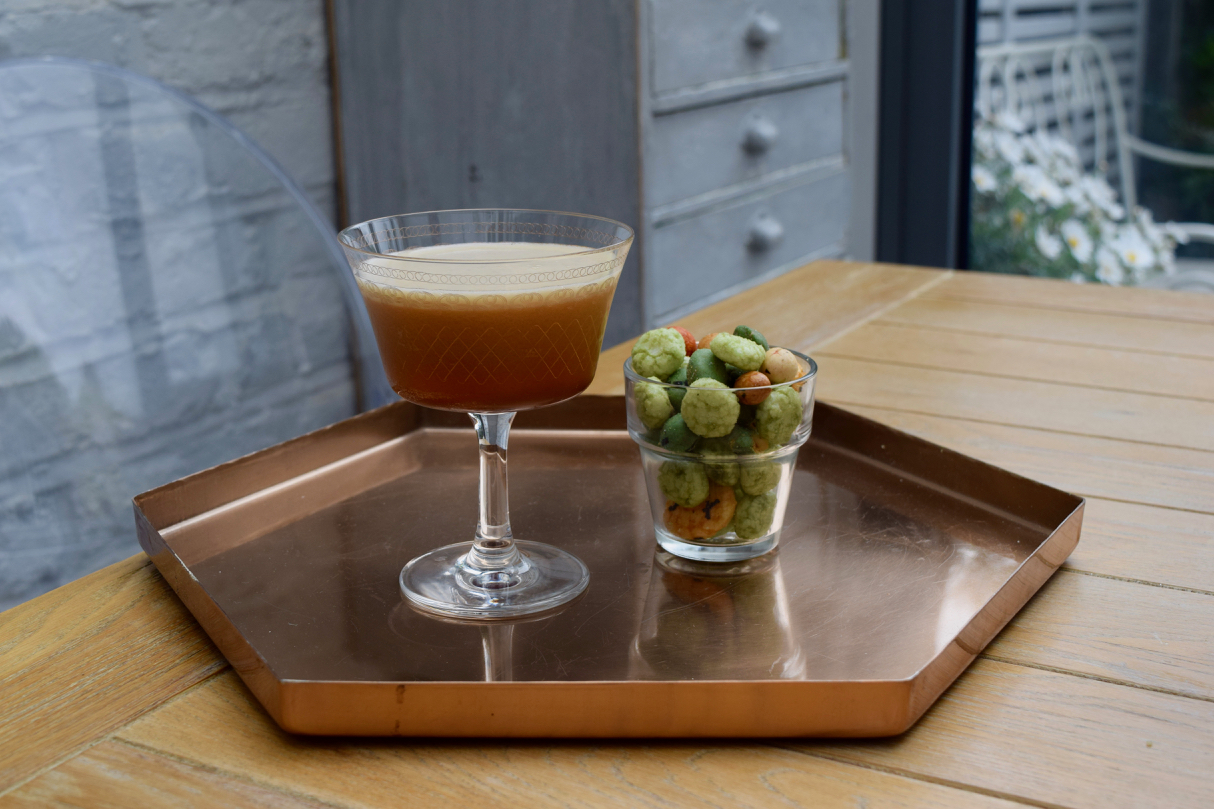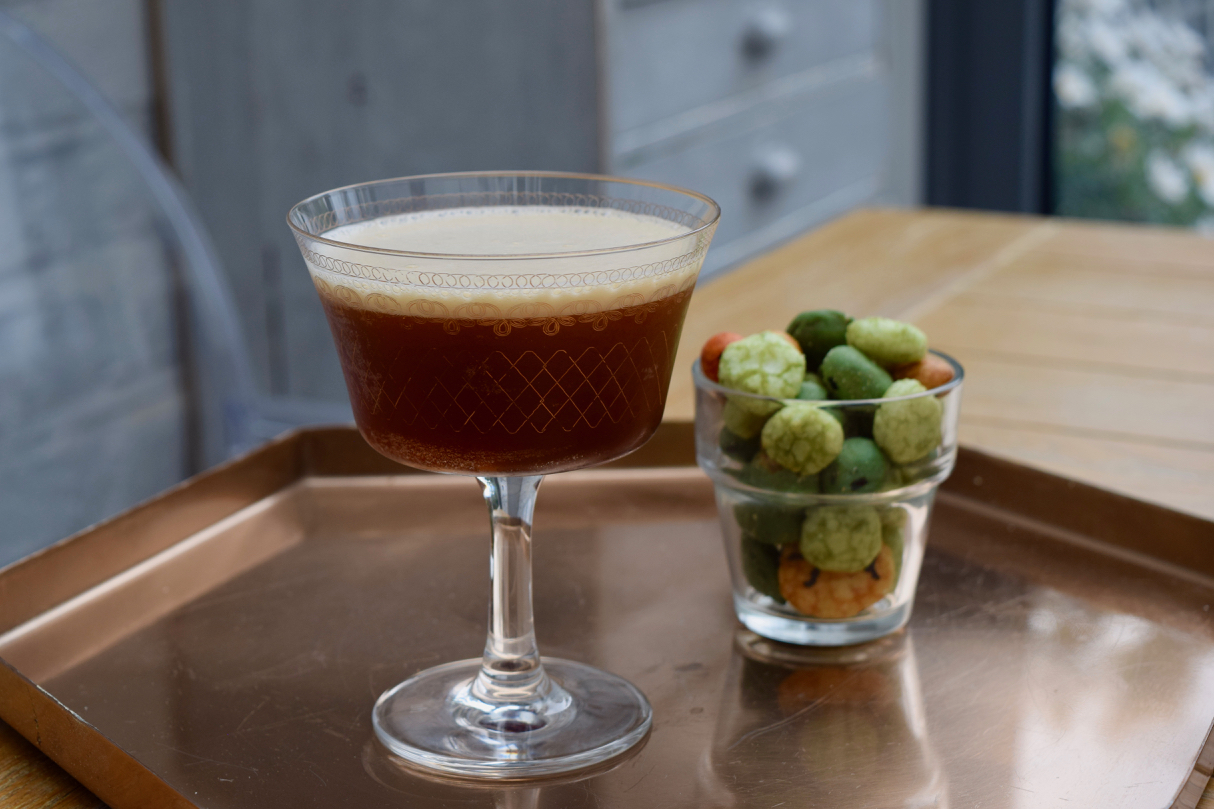 We have two more exams to go then it's a long summer of fun ahead for the teens. Lucky them; I fear it will take me the whole summer to recover from the last 6 weeks of stress and angst. That and several Whisky Cold Brew Cocktails.
Happy weekend to you all.
Lucy x
Whisky Cold Brew Cocktail Recipe
Makes 1
You will need a cocktail shaker and an elegant glass
30ml whisky
60m cold brew coffee, see below for how to make this, if you don't have cold brew just make an espresso and leave to cool
30ml creme de cacao
15ml sugar syrup, optional
Ice
To make cold brew coffee add 80g ground coffee to a cafetière or large jar. Pour on 1 litre of cold water. Shake the jar or stir the contents of your cafetière then, without pressing down and leave in a cool place, covered, for around 12 hours. Strain through a coffee paper or plunge the cafetière then store the filtered coffee in the fridge until needed.
Take your cocktail shaker and add a good handful of ice. Measure in the whisky, cold brew coffee, creme de cacao and sugar syrup, if using. Shake for a full minute.
Pour into your glass then sip and love.