Slow Cooker Chocolate Fudge Pudding Recipe
I feel over the summer months my lovely slow cooker is rather neglected. It gathers dust on top of the fridge in a bit of a sad sort of way. Clyde gets cross with me as he already thinks I own too many small appliances, so if one seems to be under utilised he thinks it should get relegated. I am already on a one-in-one-out policy now vis-a-vis new electrical goods, so I thought I had better get the slow cooker back into circulation for fear of Clyde sending it off to the small appliance graveyard. So just in time for Bonfire Night, here's my beyond tasty Slow Cooker Chocolate Fudge Pudding.
I love my Crockpot and once I get it out, I realise just how much I love it. It fascinates me how something so simple can create such tasty dishes. To be fair I am easily pleased on the technology front, but I do love the fact it only costs pence to run and now I have one of those smart meters which tells me how much I spend on electricity a day, I have become quite the electricity bitch. I am constantly turning lights off and unplugging chargers, so take great pleasure in creating a delectable chocolate pudding without having to go near the regular oven. This Slow Cooker Chocolate Fudge Pudding involves a little light stirring and pouring and that's it. Leave it alone for just under two hours and the simple ingredients reinvent themselves into a soft sponge with a rich chocolate custard underneath. The inspiration for this pudding came to me via My Mommy Style with thanks and a bit of meddling. I added chocolate chips for a bit of texture and richness then couldn't resist serving it sundae style with tons of pouring cream, lurid sprinkles and a cherry for luck.
I am excited for the Bonfire Night celebrations this week. Fireworks night always marks the start of winter proper for me, and the start of mulled wine season in earnest. From here on it, it's all stodgy puds and warm beverages and I can't bloody wait.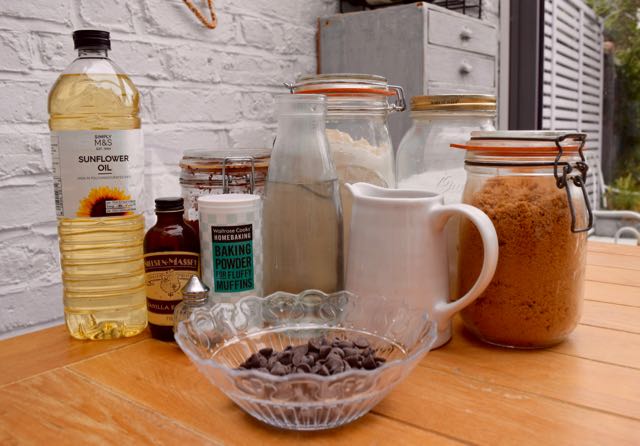 This top recipe is full of cupboard friendly ingredients. Not a single chilled item in sight. Well apart from the milk and if you have long life milk in the cupboard, this really is the standby dessert of your dreams.
Make a start by buttering or spraying your slow cooker with non stick spray. My Crockpot is a large 5.7 litre affair but any size will work here, you will just get a deeper dessert if yours is smaller.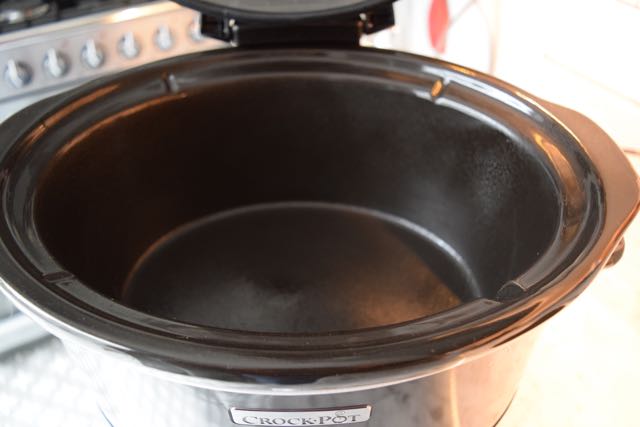 Next, take a largish bowl and stir together the plain flour, caster sugar, 4 tablespoons cocoa powder with the baking powder and salt. Mix these together a little bit.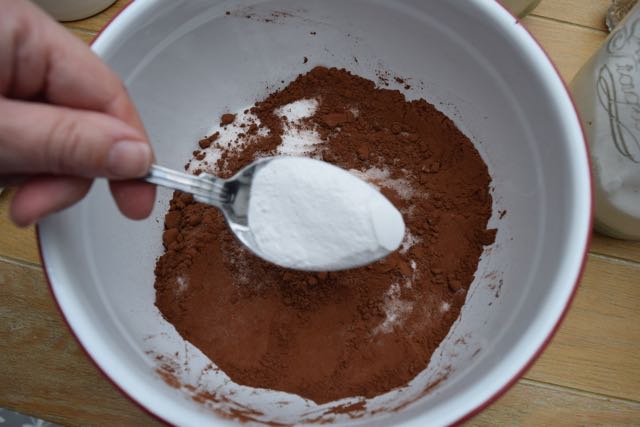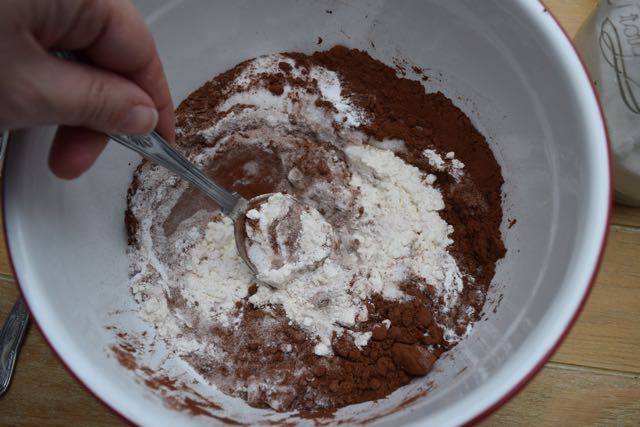 Now pour in the milk, vanilla and oil and fashion the mixture into a thickish rich chocolatey batter.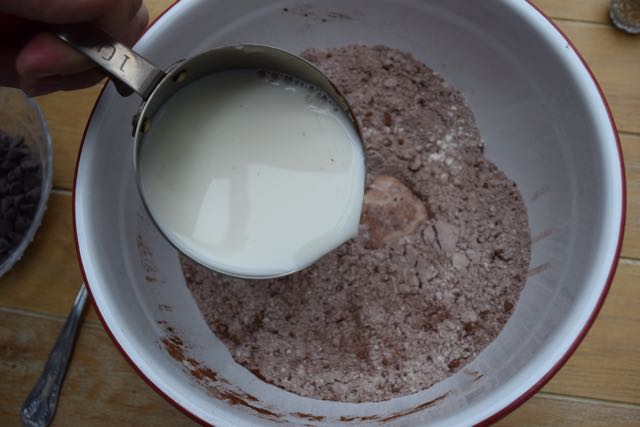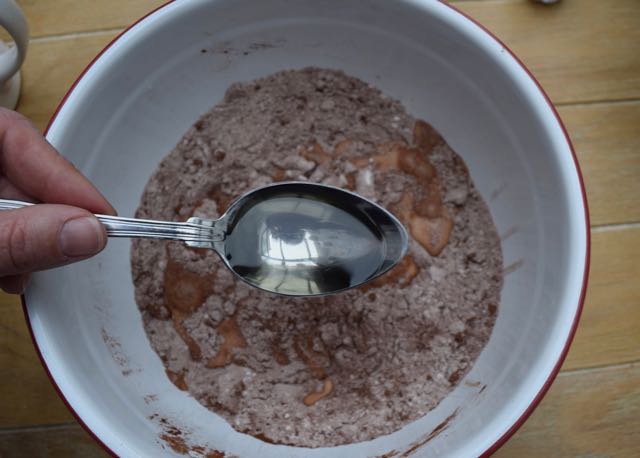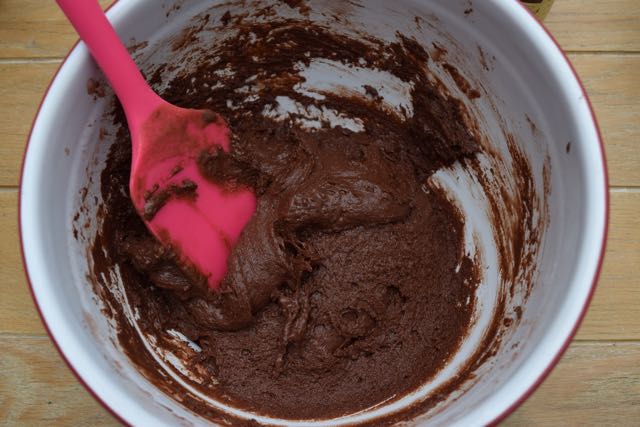 Scrape this into your slow cooker and fashion it into a smooth-ish layer. Then sprinkle on the layer of chocolate chips. I added dark chocolate for richness, but milk would be as tasty and probably more child friendly.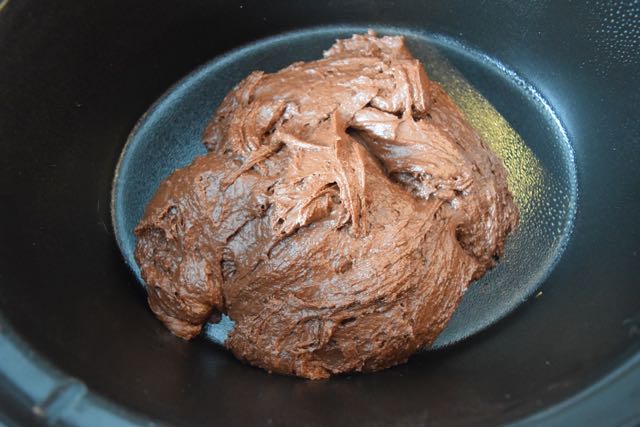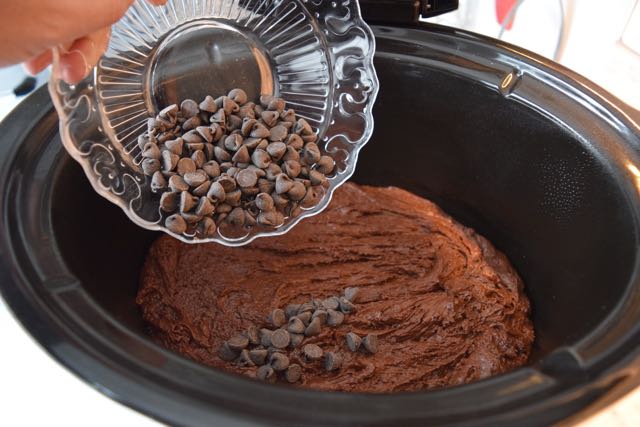 For the sauce, mix together, in a good sized jug, the soft brown sugar, the 50g of cocoa and the boiling water. Give it a little whisk to dissolve the sugar then pour it over the chocolate pudding batter.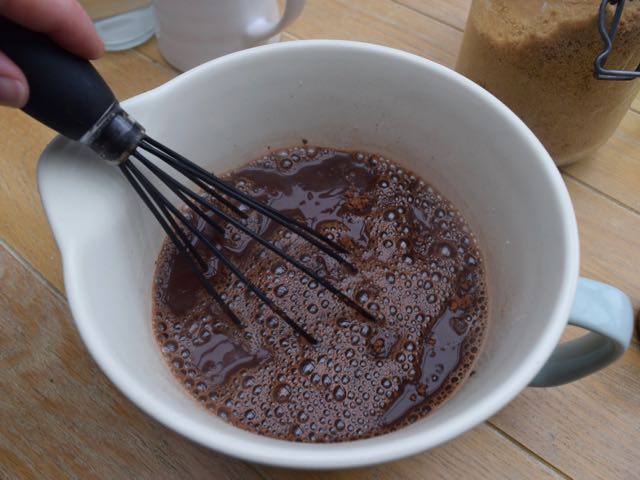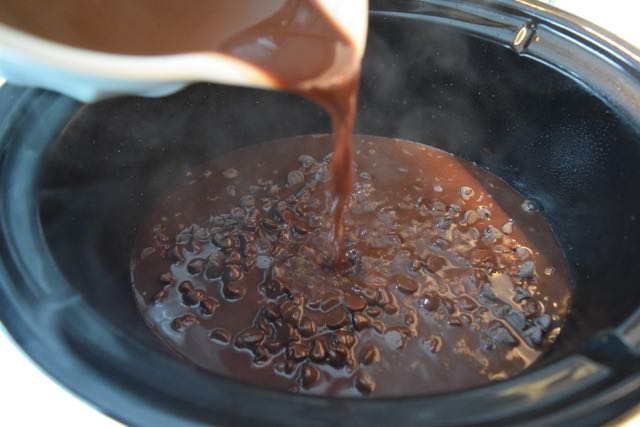 This doesn't look terribly promising at this stage, but do not fear. Pop the lid on and cook on high for between 1 hour and 45 minutes and 2 hours.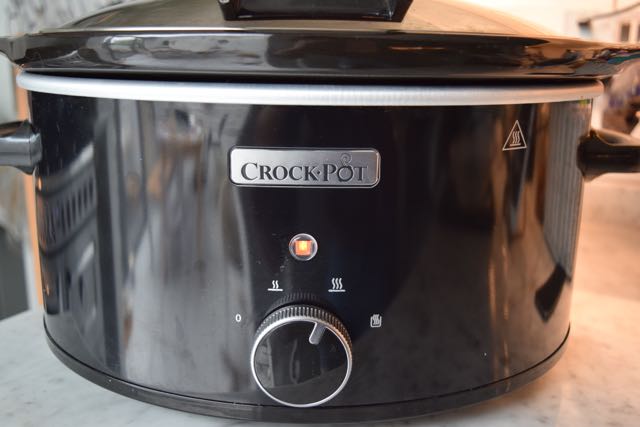 The finished pudding is fudgy, firm to the touch with a wonderful chocolate custardy style sauce underneath. It will smell rich and sweet, divine.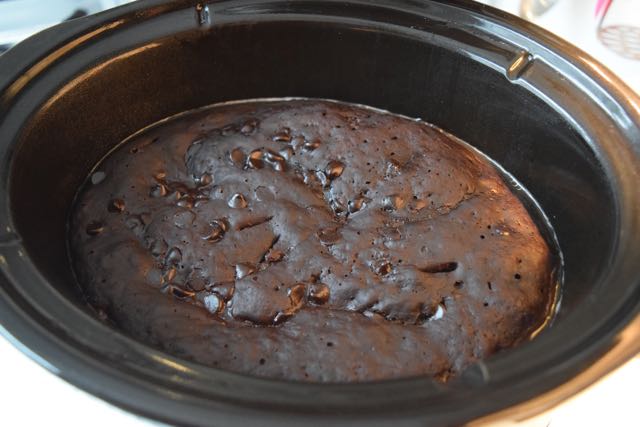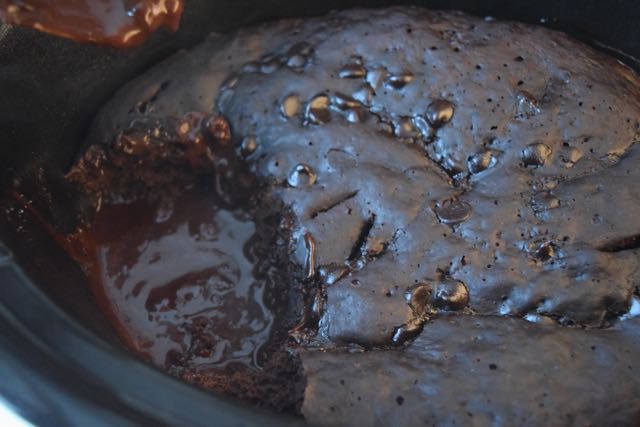 Spoon generous dollops of this into bowls and serve with rivers of cream or ice cream, sprinkles and a maraschino cherry if you like.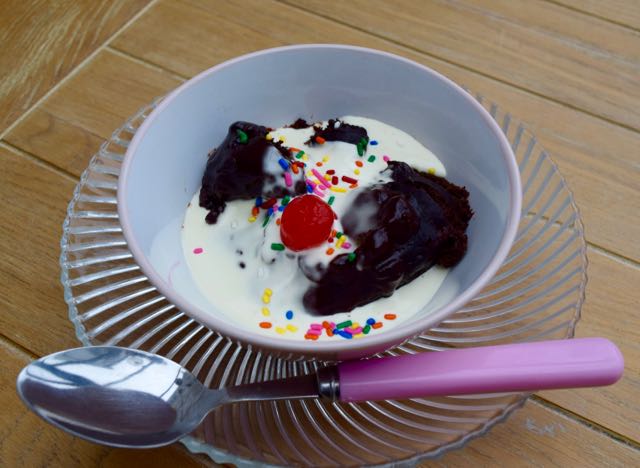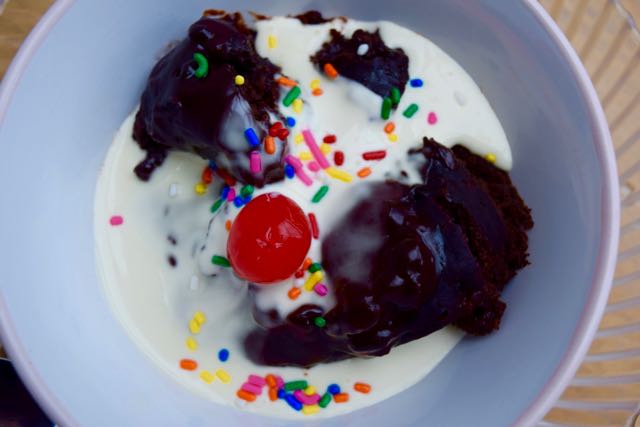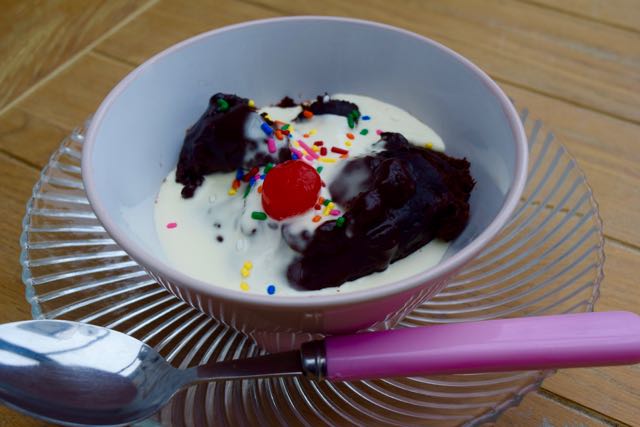 This is a brilliant pudding to have in your repertoire. You can throw it together in no time at all and get on with your firework oohing and ahhing while it cooks away. After all that mulled wine you will need a bit of stodge after all.
Enjoy your firework displays this weekend, wrap up warm and slow cooker puddings at the ready.
Lucy x
Slow Cooker Chocolate Fudge Pudding Recipe
Serves a generous 6
You will need a slow cooker
Fudge Pudding
260g plain flour
200g caster sugar
4 tablespoons cocoa
1 tablespoon baking powder
1 teaspoon salt
250ml milk
4 tablespoons vegetable oil
1 teaspoon vanilla extract
100g milk or dark chocolate chips
For the Sauce
300g soft brown sugar
720ml boiling water
50g cocoa powder
Butter or spray your slow cooker with non-stick spray.
In a large bowl add the flour, caster sugar, 4 tablespoons cocoa, baking powder and salt. Fold in the milk, vegetable oil and vanilla until you have a thickish batter. Scrape the batter into your buttered slow cooker dish, smooth the top and then sprinkle with chocolate chips.
For the sauce take a large jug and add the brown sugar and cocoa and whisk together. Pour on the boiling water and whisk again to mix well. Pour this liquid sauce onto the batter and chocolate chips in the slow cooker. It will look like a terrible mess but don't worry.
Put the lid on and cook for between 1 hour 45 minutes and 2 hours on high. The Chocolate Fudge pudding is ready when the sponge is firm to the touch with a chocolate custard style sauce beneath it. Serve immediately with pouring cream, ice cream, sprinkles, a cherry, it's up to you. Any leftovers are divine, reheated, up to 3 days later.
SaveSave
SaveSave
SaveSave