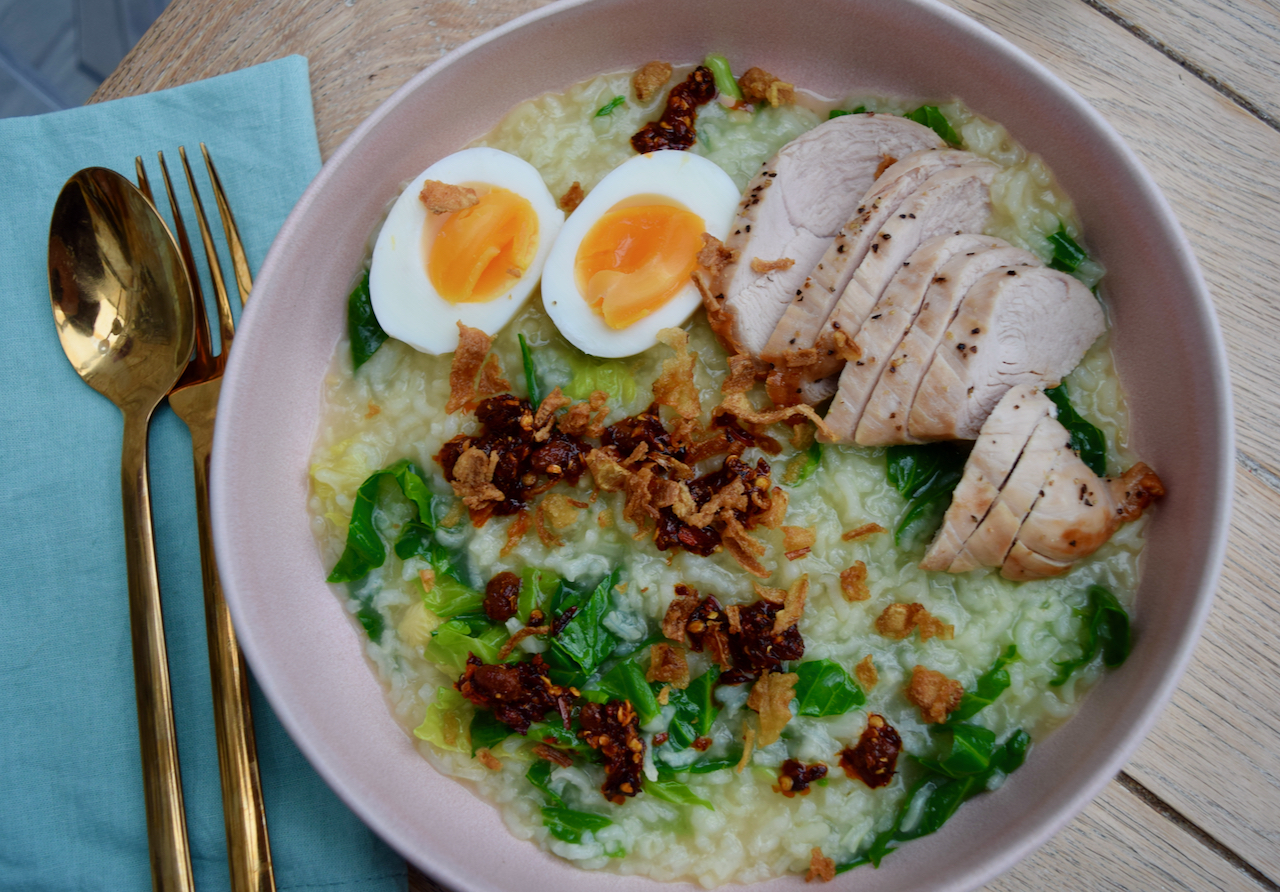 Christmas Turkey Congee recipe
As is standard over Christmas week, I have spent a vast amount of time in either my, or my sisters kitchen. Forking up cranberry sauce, bread sauce, gravy, mince pies, paté, the list is endless, so I've had enough of cooking for a while. That said, those leftovers won't get rid of themselves, so this simple Christmas Turkey Congee is a delicious and lazy way to see them off.
I love my Instant Pot, I've had it for 4 years now and it's really part of the family. If you got one for Christmas then congrats, you'll love it and can give it an inaugural run out with my Christmas Turkey Congee. If you haven't, don't panic, this simple recipe can also be cooked on the hob. Congee originates from China and is the ultimate comfort food; often served for breakfast or supper, it has chicken soup like healing qualities. I love this soupy rice dish for supper, and this version incorporates a good helping of your leftover Christmas turkey. I've also stirred through some sprout tops to ensure a waste free festive period, but you can choose spinach if you'd rather. Top with a soft boiled egg or two and some of those amazing crispy onions from a pot which are so good I could eat them with a spoon. A big thank you to the lovely Omnivores Cookbook for the inspiration for this.
I've only got the turkey soup left to make in our house, so it's nearly curtains to our amazing turkey for this year. Only another 2 kilos of cheese and a tin of chocolates to go before the diet can begin.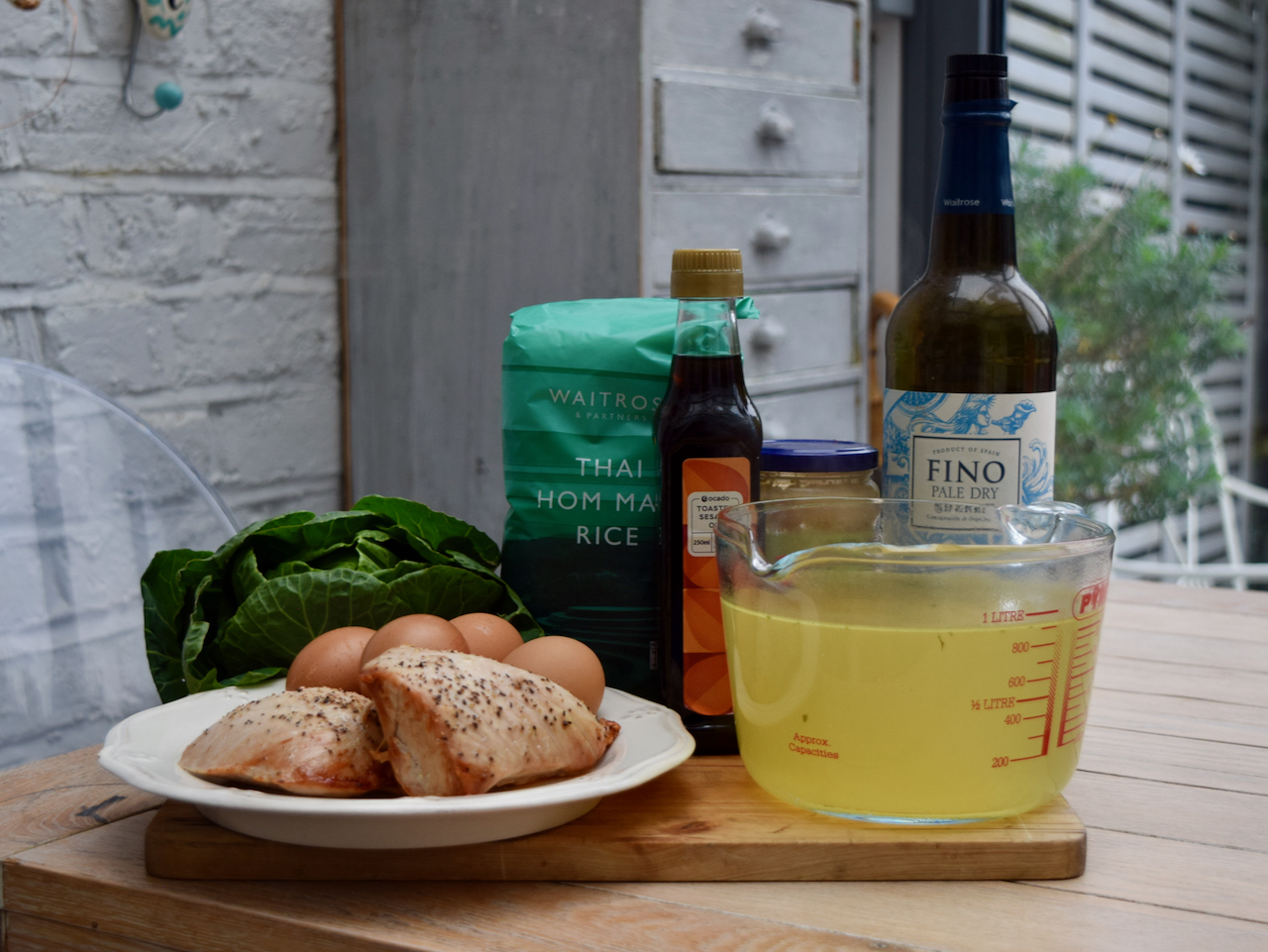 Now I photographed this before I had turkey leftovers so roasted off some turkey breast for the purpose of this recipe. It doesn't have to be turkey at all, you can improvise with whatever you have to hand, or even add a couple of boneless chicken thighs or breasts to the pot and cook them in with the rice. For me, the soft boiled eggs, chilli oil and crispy onions for topping purposes are a must have, however.
If you don't have a lovely Instant Pot, the recipe is very similar, with the details below. But if you do, hooray, and make a start by adding the rice and stock to the bowl of your pot.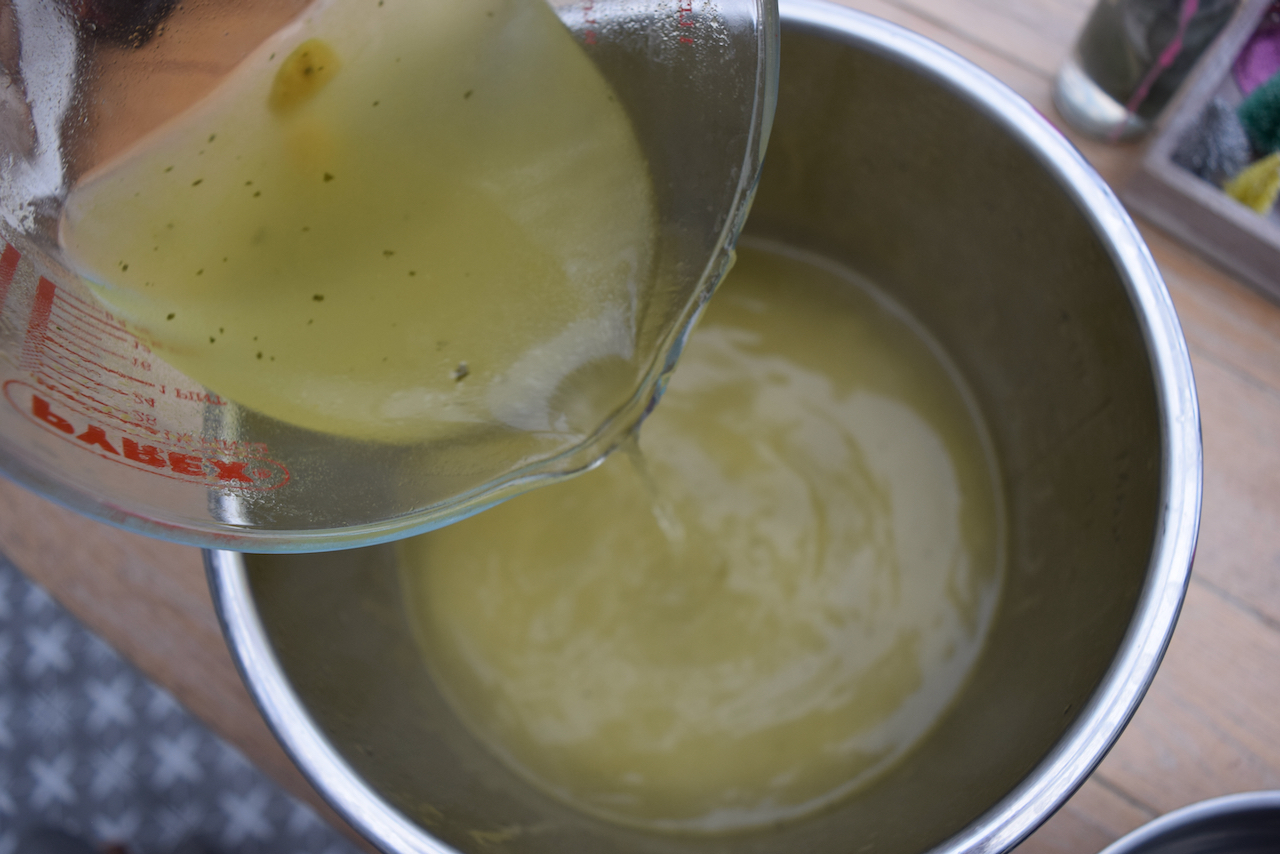 Stir in the fresh or lazy ginger along with the tablespoon of sherry or Shaoxing wine then seal the lid and set to manual pressure for 15 minutes.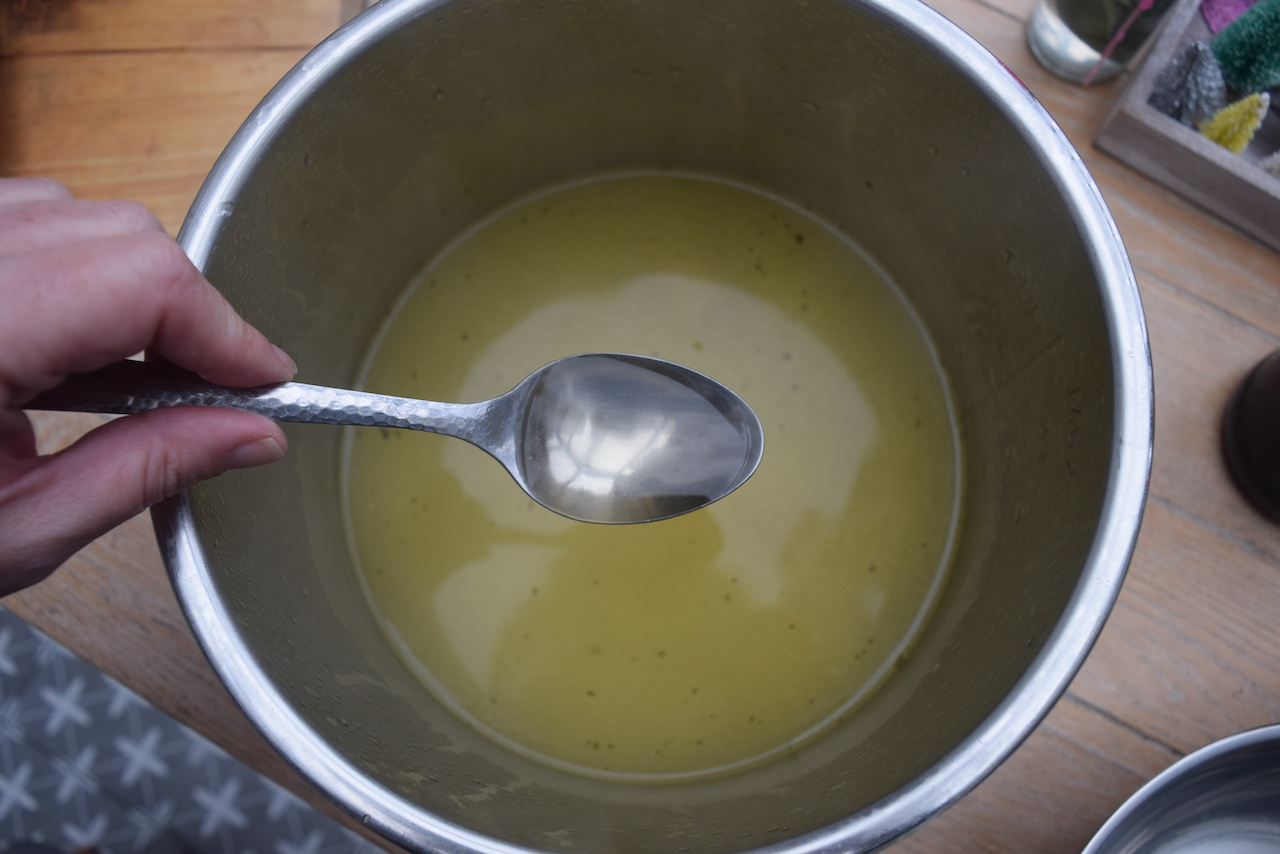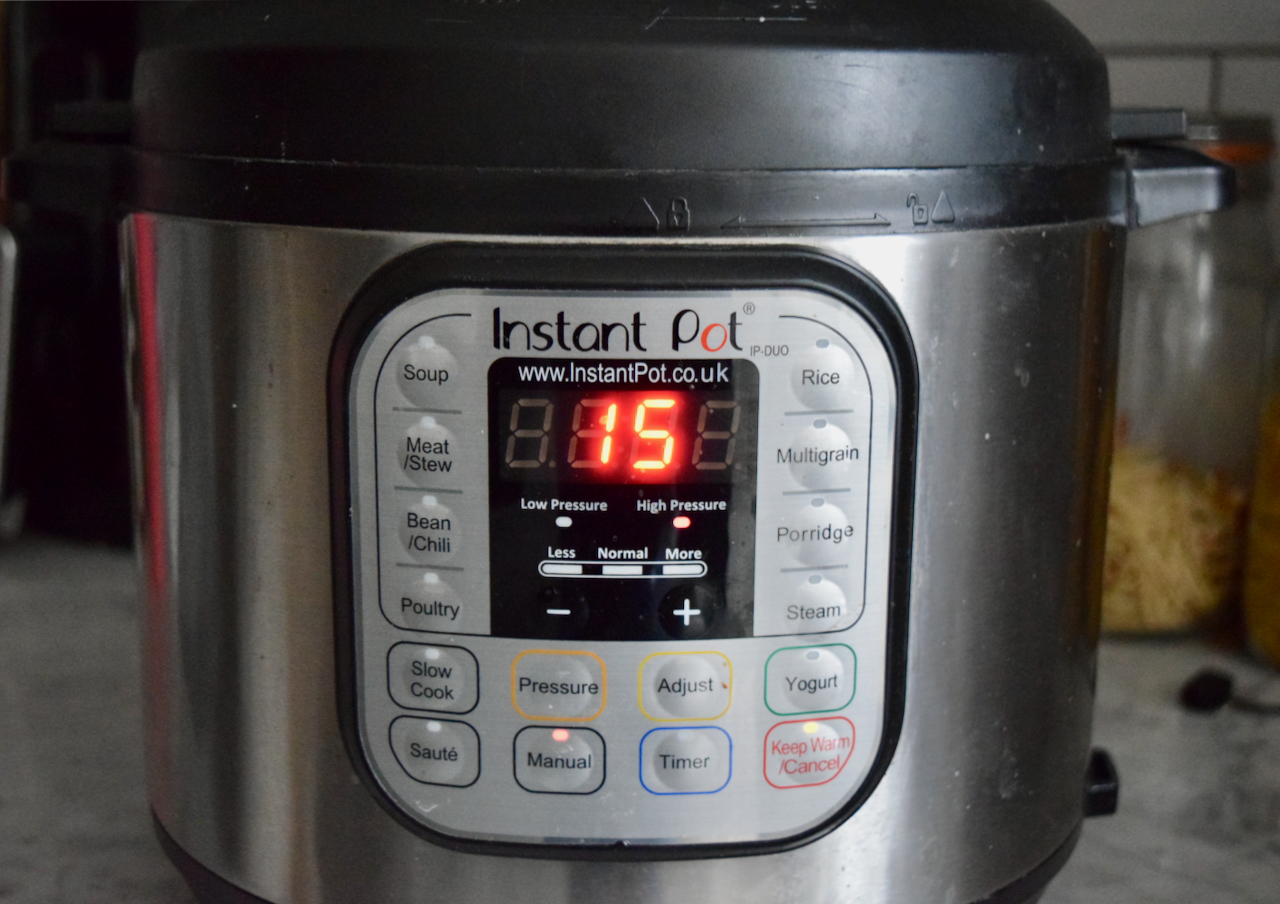 While your clever electric pressure cooker is doing it's thing, prepare your toppings. I soft boiled one egg per person and chopped some sprout tops ready for the pot.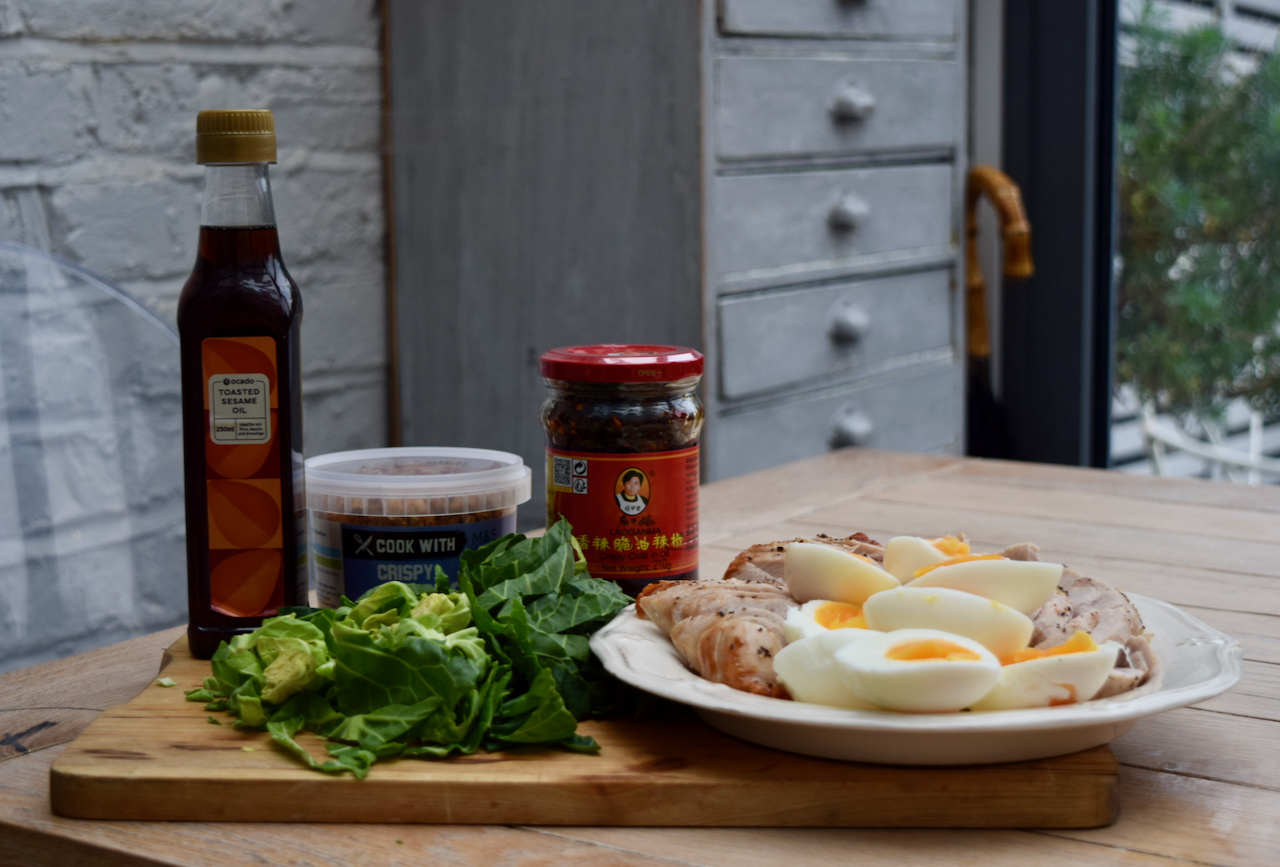 When the time is up, allow the steam to release naturally then remove the lid and stir your chosen greens into the hot rice mixture to wilt. Season with some toasted sesame oil and salt and pepper to taste.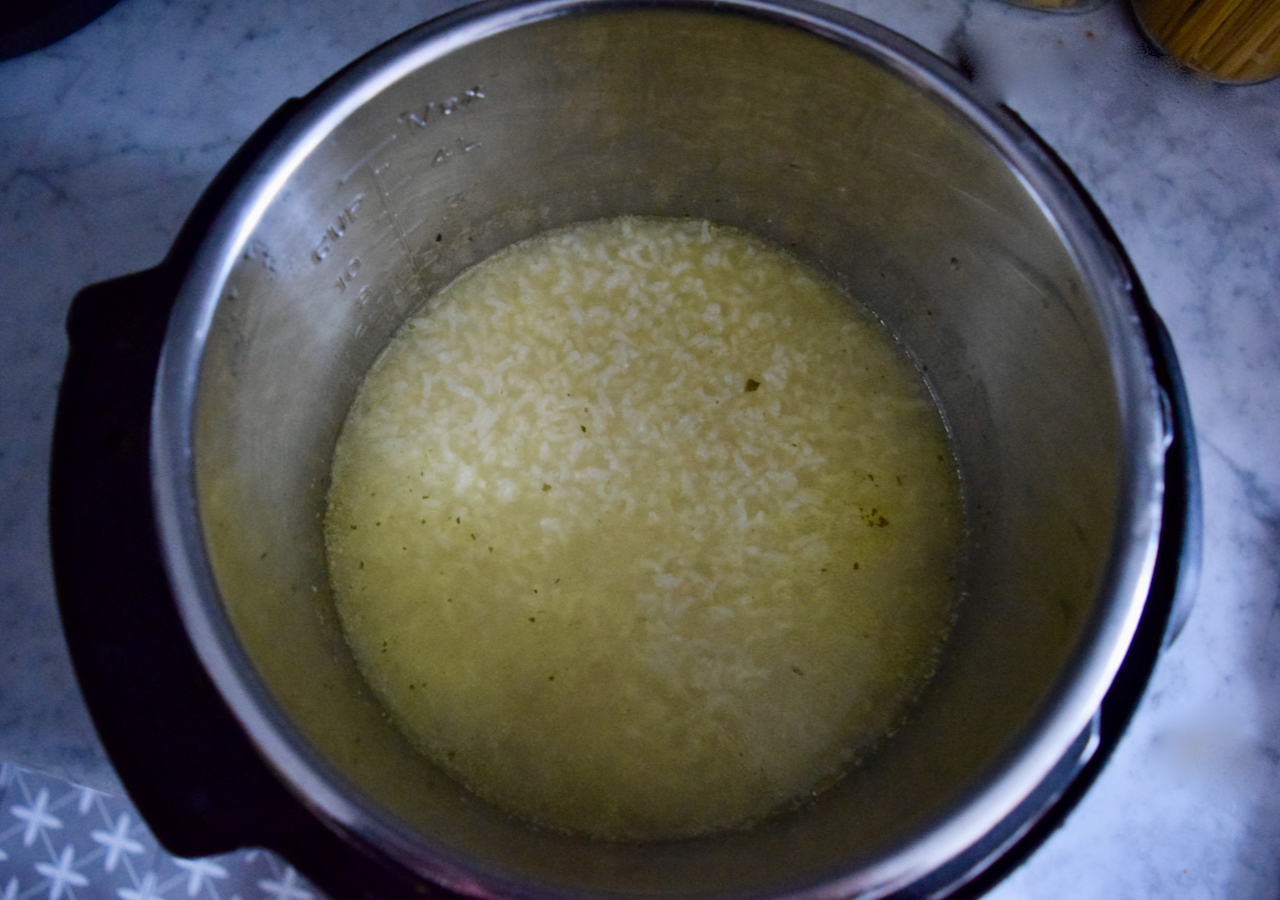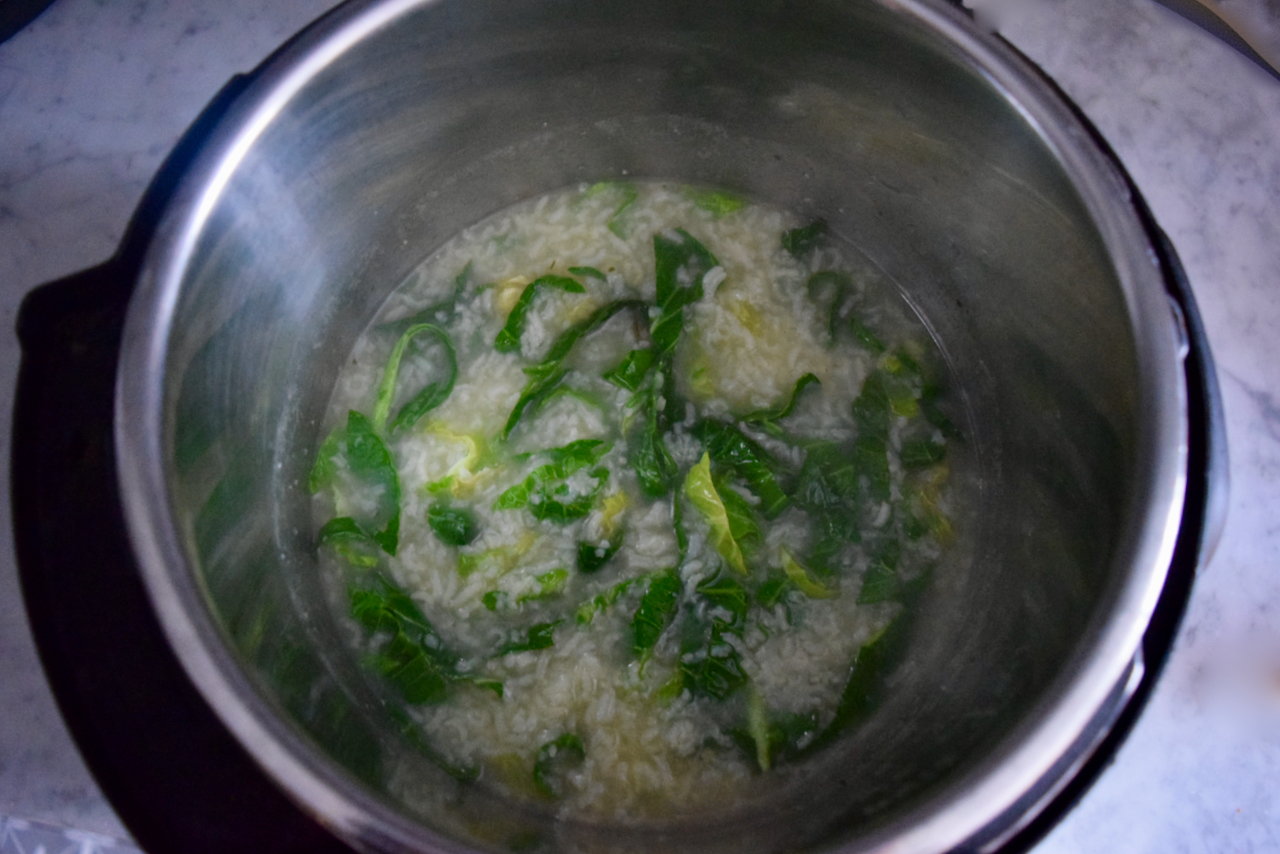 While the congee is piping hot, top with your cooked turkey, soft boiled eggs, crispy or spring onions and a generous drizzle of chilli oil.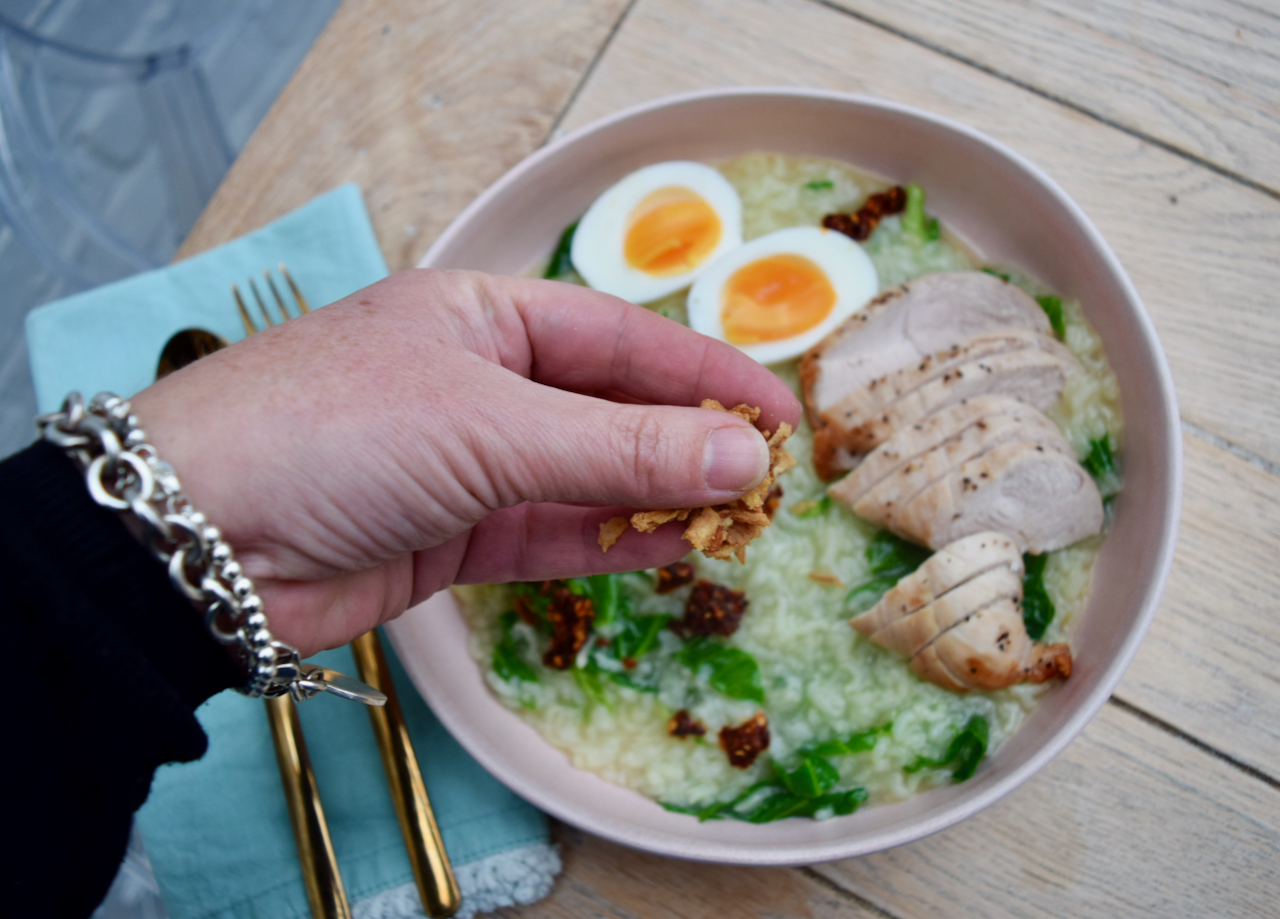 Devour in comforting bowlfuls and fall in love with leftovers all over again.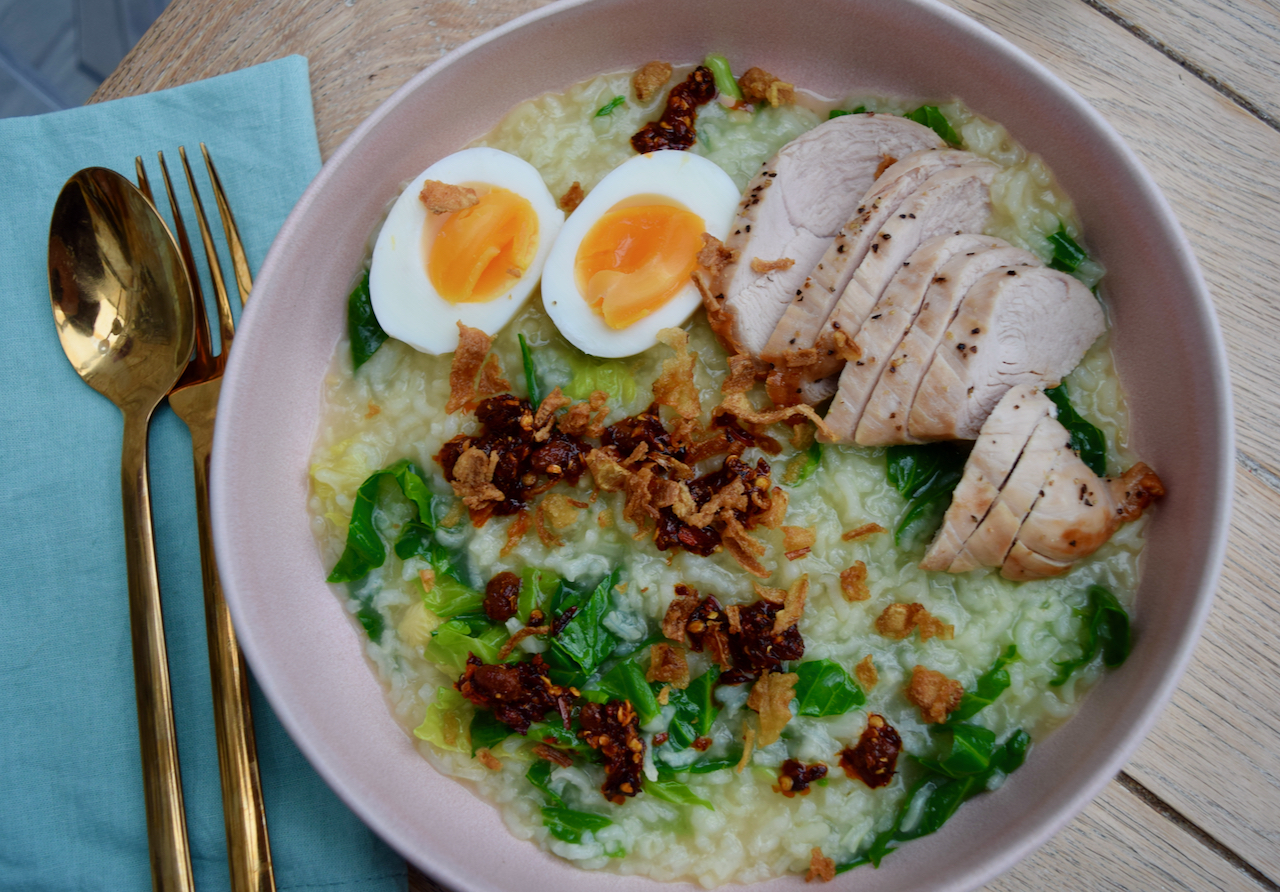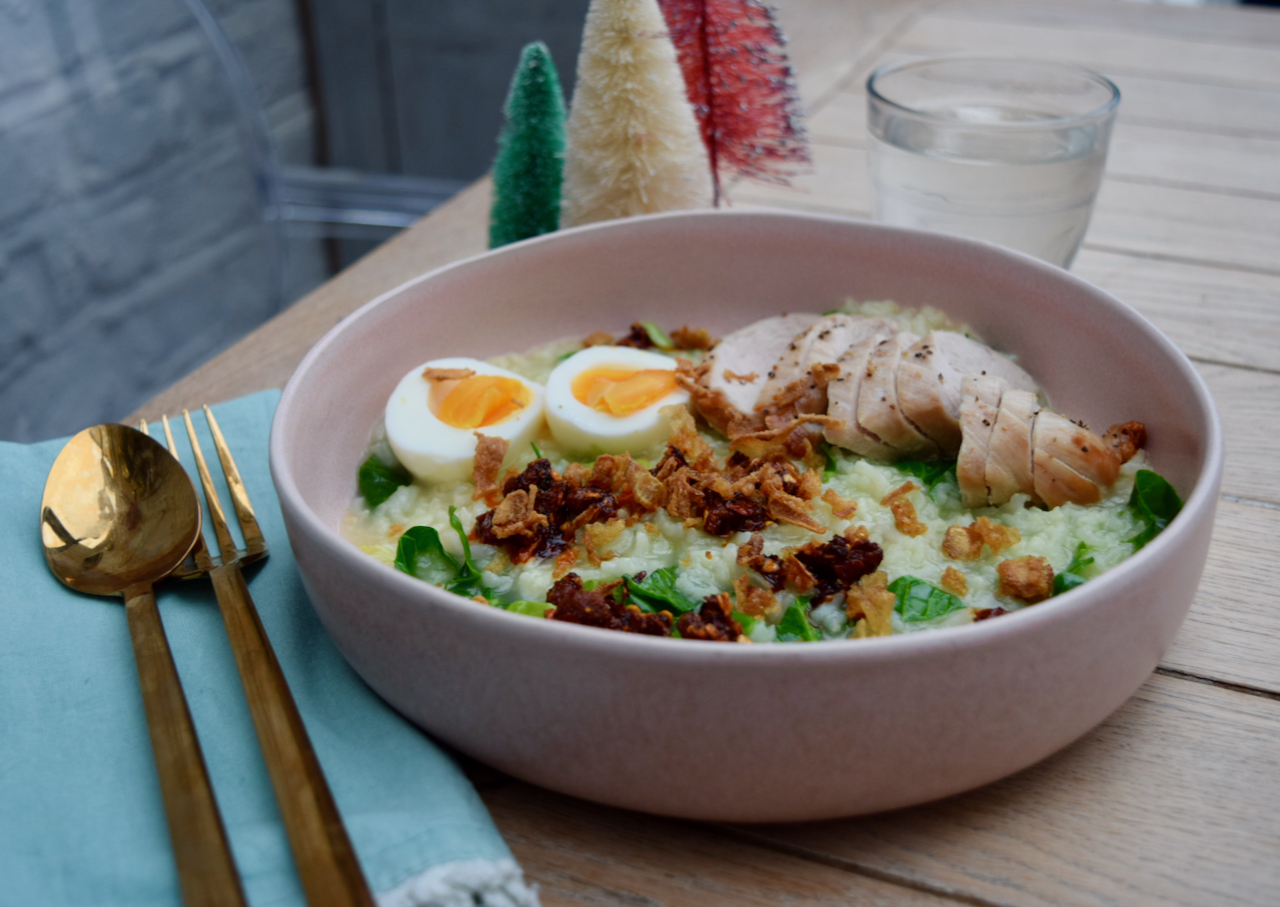 This is such a tasty, simple dish. Eat it and feel ready to face whatever the bloody hell 2022 has in store for us.
Lucy x
Christmas Turkey Congee recipe
Serves 3 to 4, depending on how full you are still from Christmas Day
You will need an Instant Pot or large saucepan for this recipe
120g uncooked rice, I used Thai jasmine rice
1250ml chicken stock, or use your Christmas turkey stock if you've made it
1 tablespoon dry sherry or Shaoxing wine
2 teaspoons grated ginger, or lazy ginger from a jar
1 teaspoon toasted sesame oil
Salt and pepper, to taste
300g leftover cooked turkey, chopped, or use chicken or whatever you have to hand
A handful baby spinach, shredded sprouts or sprout tops
A soft boiled egg, per person
Crispy onions or chopped spring onions and chilli oil to serve
To cook your congee in an Instant Pot tip the rice into the pot then pour on the stock. Stir through the ginger and sherry or Shaoxing wine then put on the lid and seal, making sure the valve is in the correct position. Set to manual pressure for 15 minutes then leave your pressure cooker to come up to pressure.
Once the 15 minutes is up, leave the steam to release naturally then remove the lid and stir through the spinach or sprout based greens. Allow to wilt in the hot rice and stock. Season with the sesame oil and any necessary salt and pepper.
Serve in big bowlfuls topped with the chopped turkey, soft eggs, chilli oil and crispy or spring onions. Devour and be thankful you've used up more of the leftovers.
If you don't have an Instant Pot, just simmer the rice, stock, ginger and sherry on the stove for around 30 minutes with a lid half on until the rice is soft with a soupy texture. You may need to add another 200ml to 400ml water during the cooking if it's too thick. Continue the rest of the recipe as above.