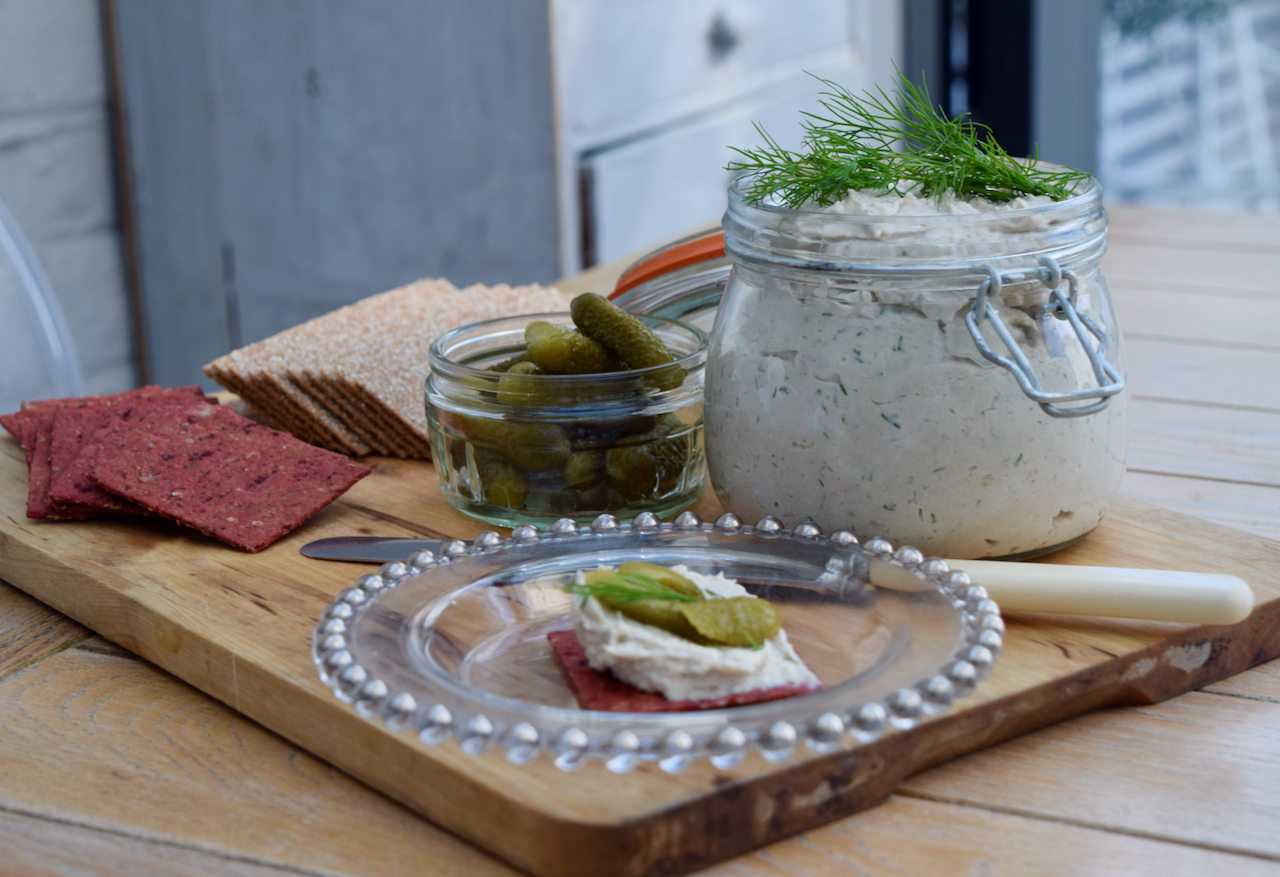 Smoked Mackerel Paté
Prior to making this recipe I had to search through the Lucy Loves archives to make sure I hadn't already posted it. I've been making Smoked Mackerel Paté for bloody years such is it's failsafe, fool proof beyond delicious nature. Quite how it's slipped through the net thus far, I have no idea. But today's the day I share this simple, but impressive dish to wow your dinner guests, or to tart up your own weekday lunch offerings.
When I said this was simple, I really wasn't lying. This wholesome paté is a food processor recipe or if you don't have one you'll need to start doing weights and go in with a wooden spoon. Your rich and delicious smoked mackerel fillets are blended with cream cheese, lemon, dill and horseradish to create a smooth, perfectly balanced paté. It's not too salty, just the right amount of acidity and can be spread on pretty much anything. On warm toast with butter for lunch, artisanal crackers for a first course or just spread it on some celery and munch straight from the fridge. I love serving this alongside my Chicken Liver paté as a first course or as part of a big old nibbles board when I just can't be arsed to fork up a proper 3 course supper party *this happens a lot of recent times*.
I can only apologise for not sharing this tempting recipe sooner, how selfish I've been. Now you've got it, however, you'll be spreading it on everything from here on in.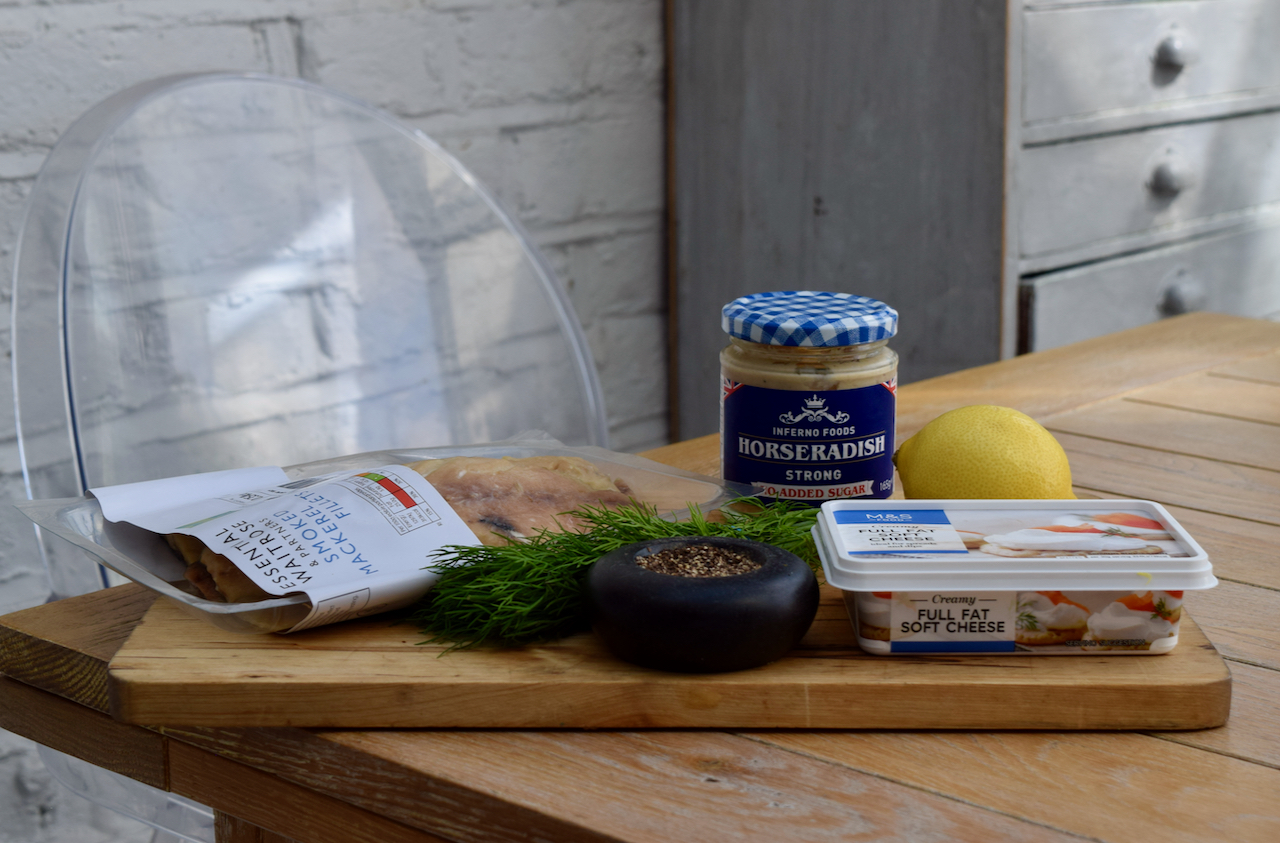 Such simple fare to create this delicious paté, and this week I managed to remember all 6 of the ingredients, so well done me. The horseradish adds a lovely piquancy *ooh get me* alongside tons of dill, but go for parsley if you're not a dill fan like me.
Make a start by removing the skin from your smoked mackerel fillets and popping them into your food processor or large bowl. Add the cream cheese, dill and the generous dollops of horseradish.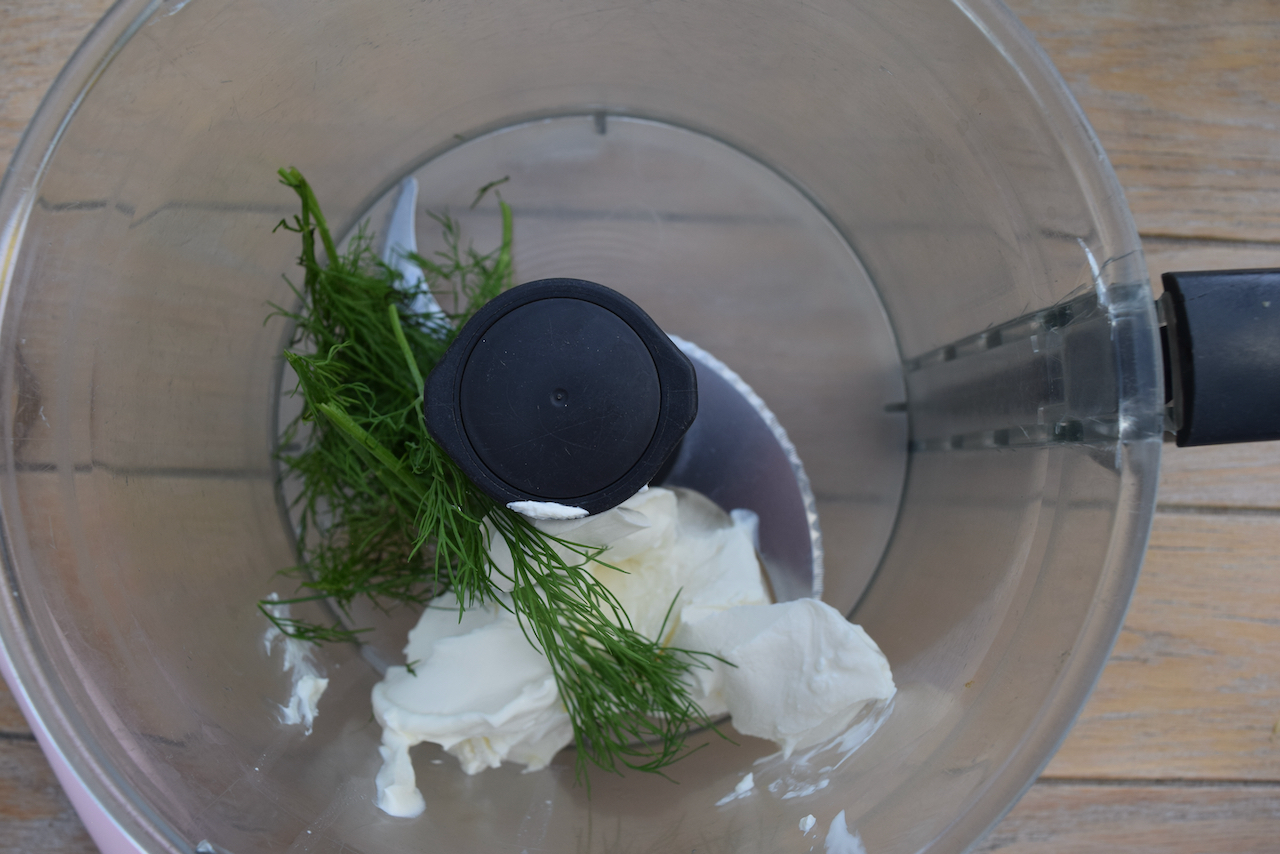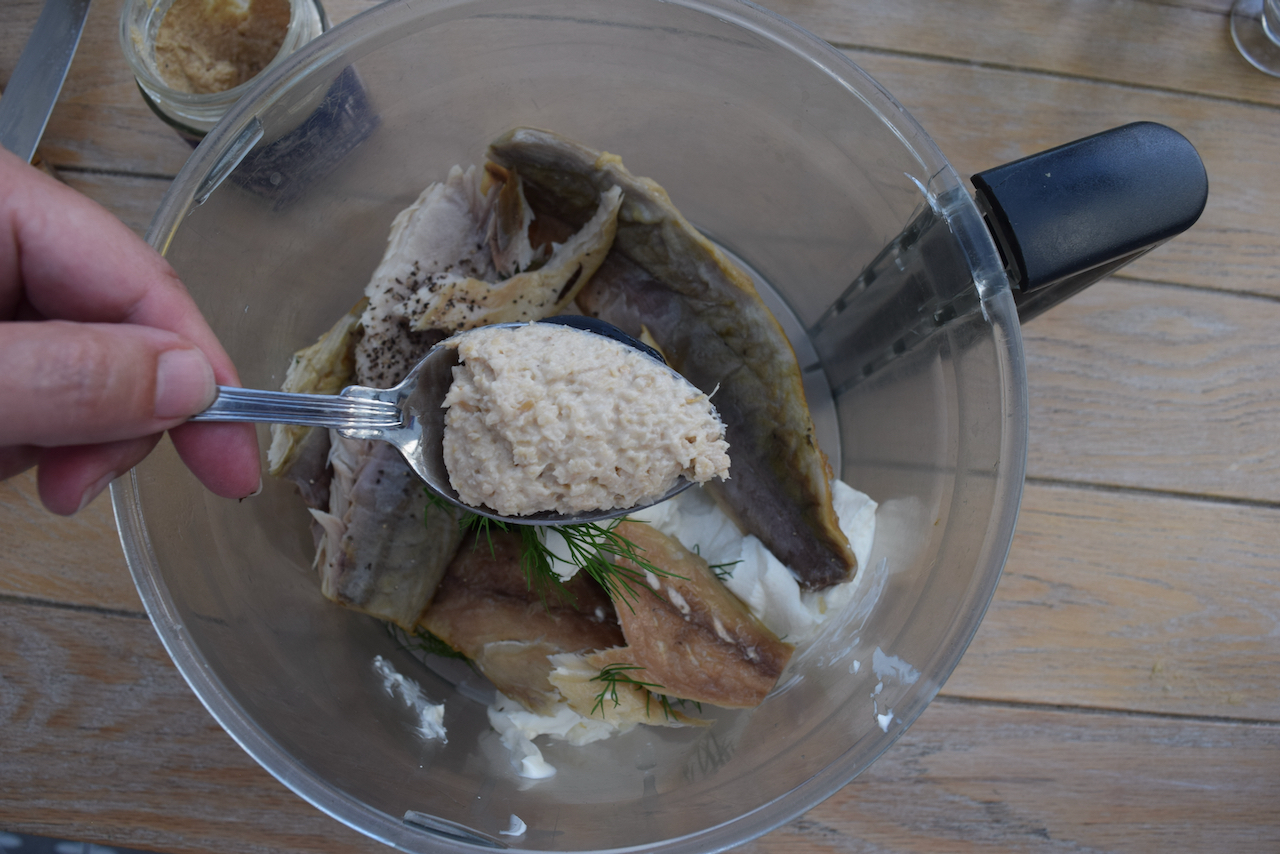 Add the lemon juice and zest then it's time to process or beat the whole lot together.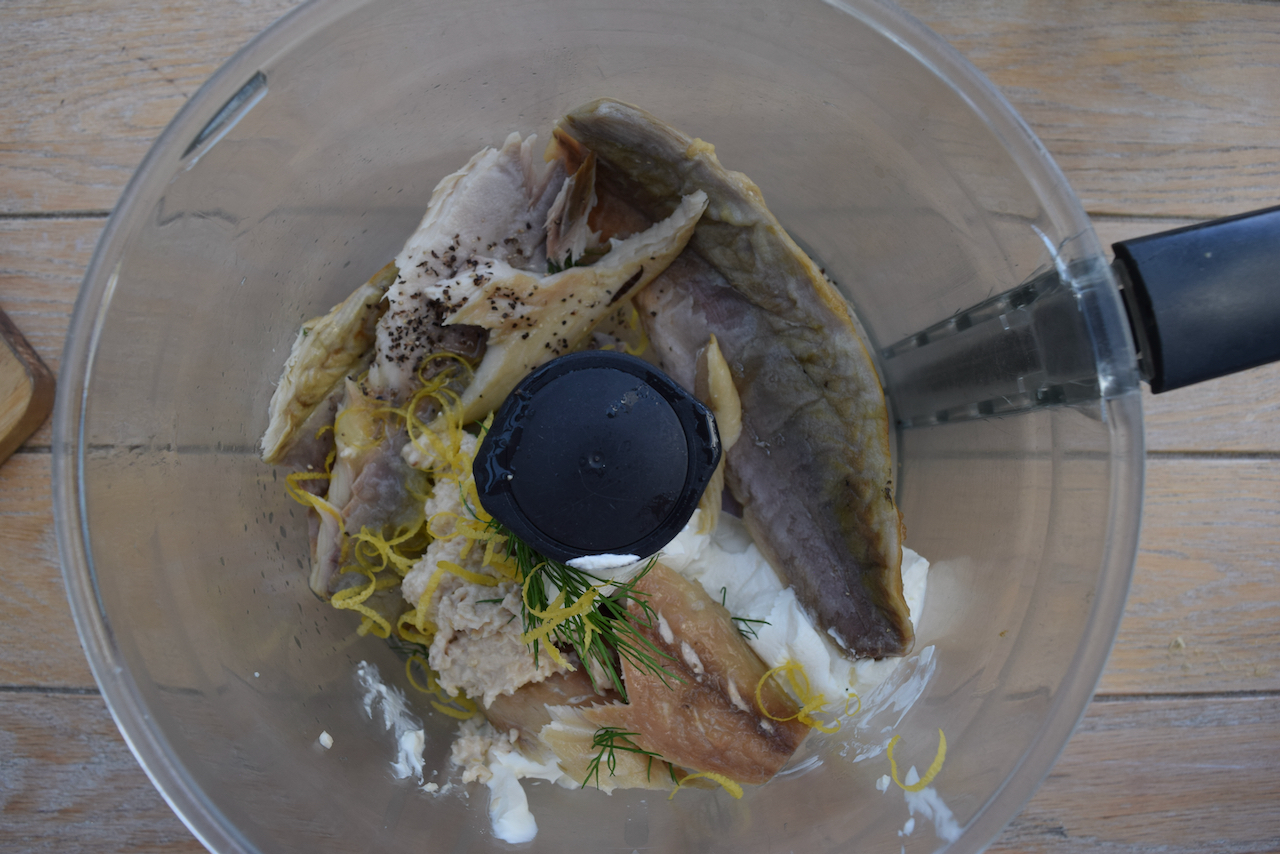 Scrape down the sides, taste and add black pepper accordingly, then process again until smooth.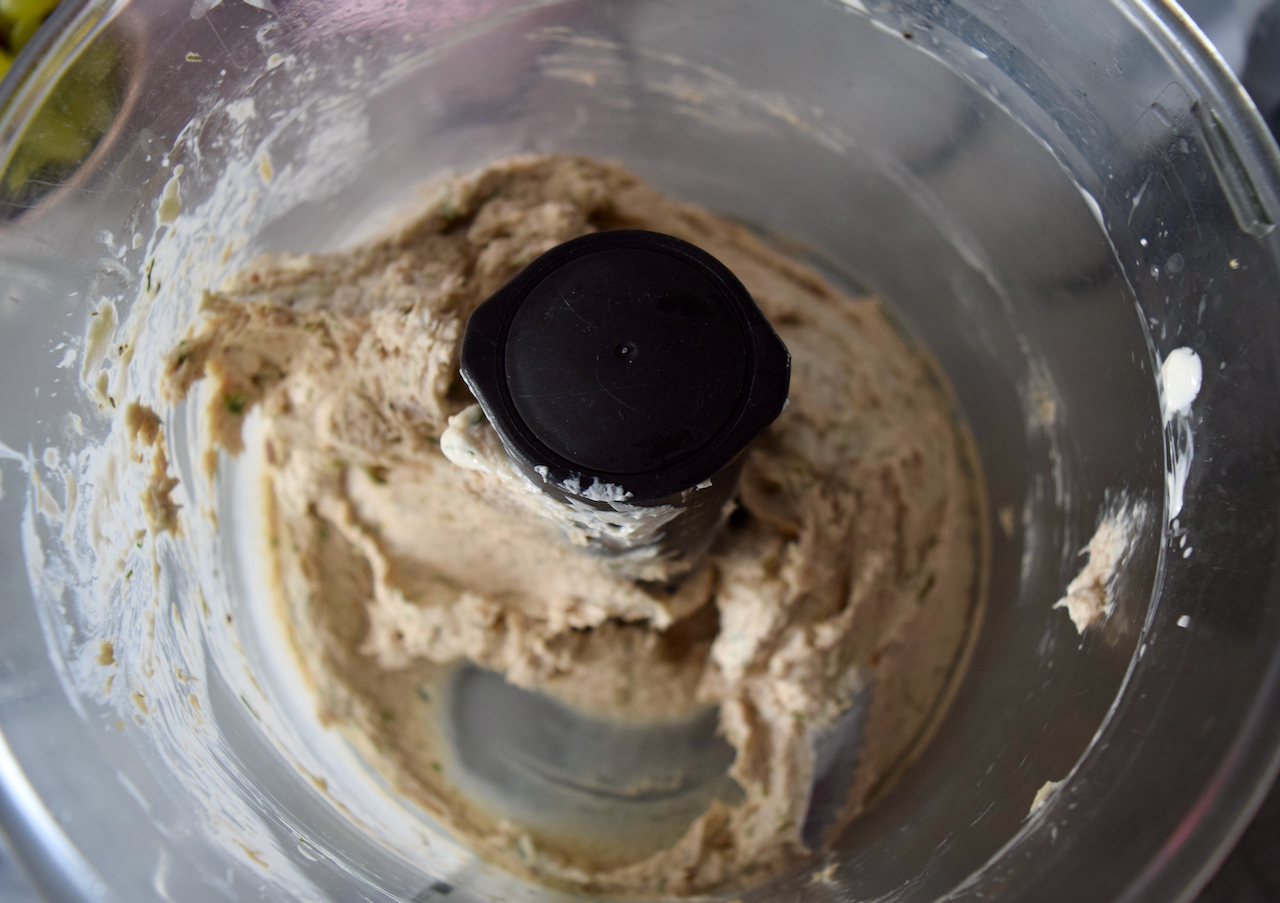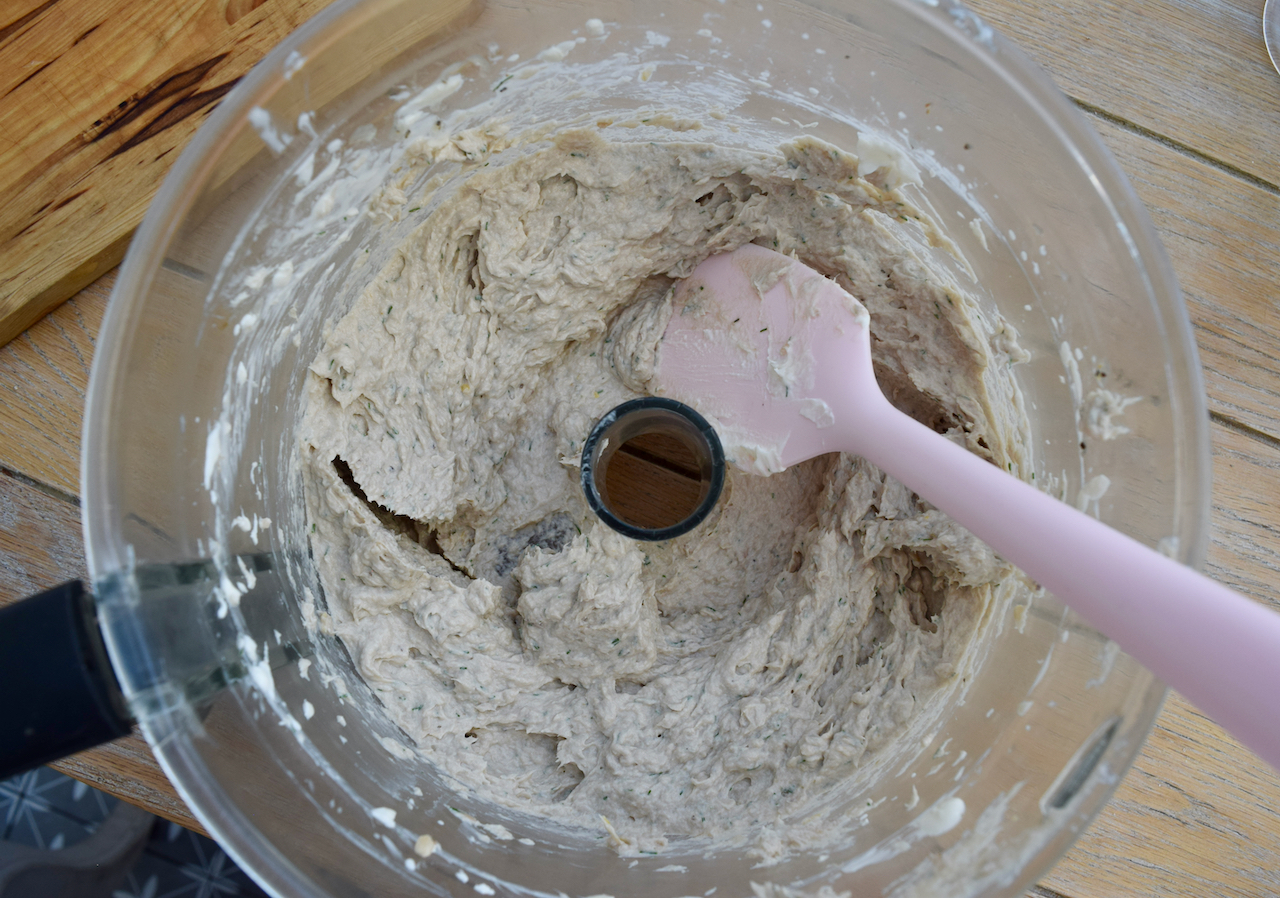 Now all that's left to do is scrape this tasty mixture into a serving bowl or jar, garnish with some more dill fronds then choose what to spread your smoked mackerel paté on first. Cornichons and capers make a lovely accompaniment, whichever receptacle you choose.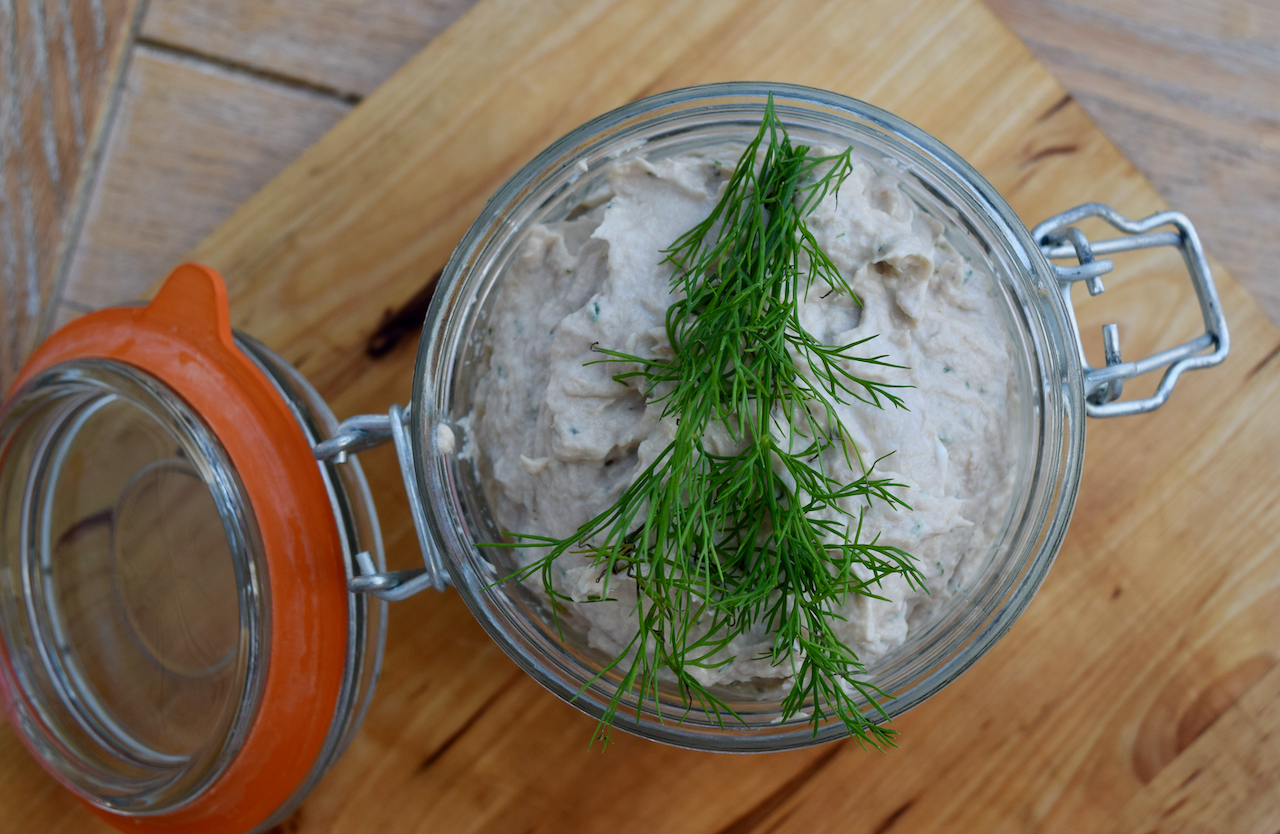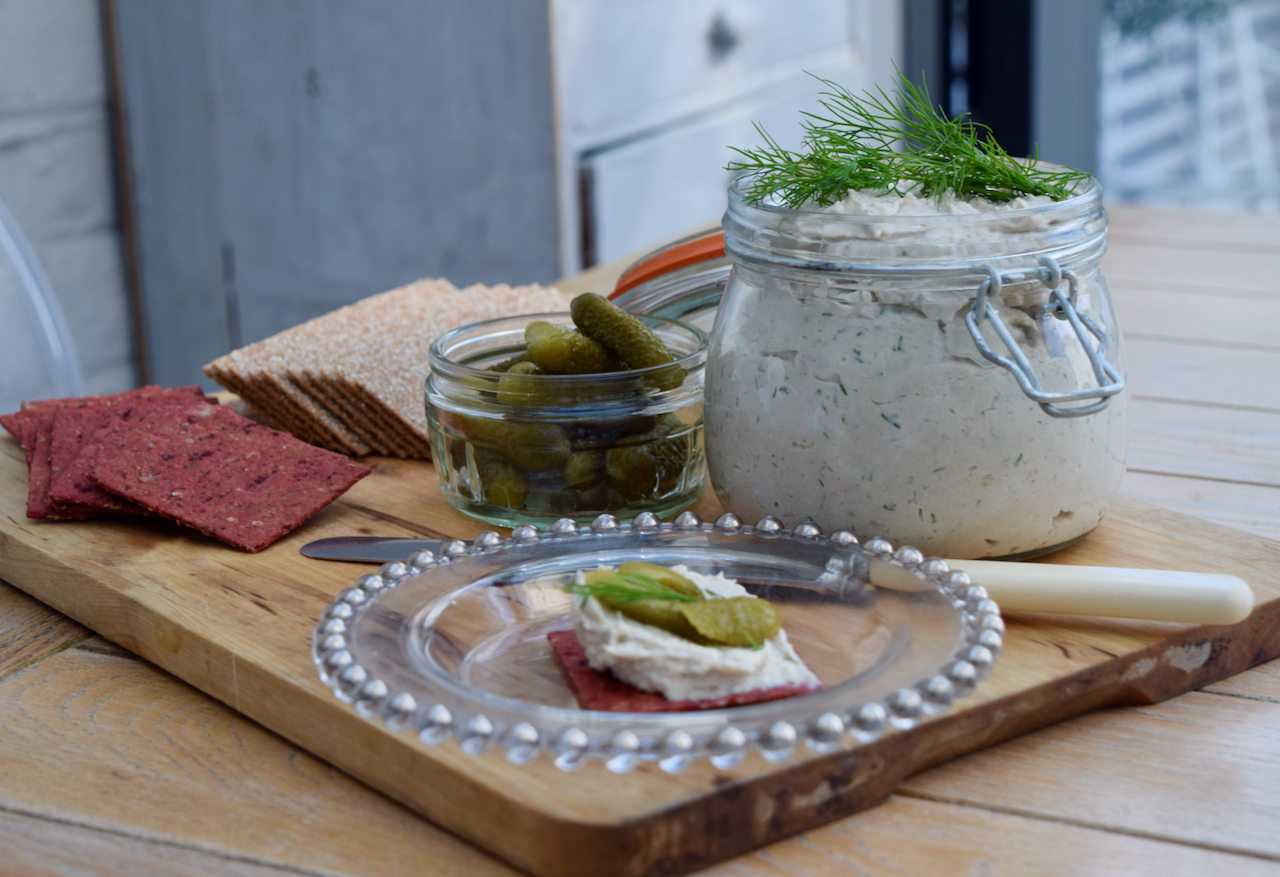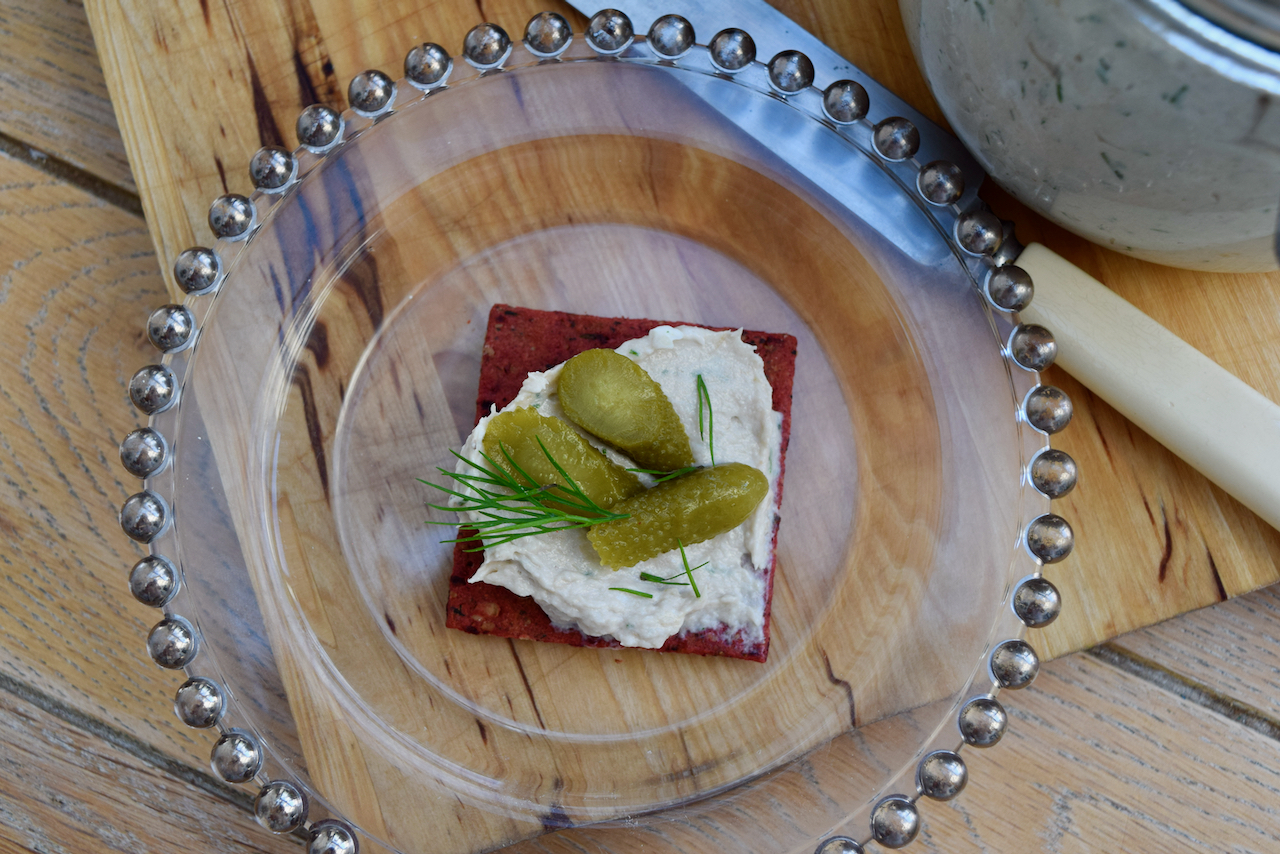 This is a rustic, wholesome recipe; a bloody great big jar of this Smoked Mackerel Paté is a thing of joy. Share it with your loved ones, or don't share it at all, you know the drill.
Lucy x
Smoked Mackerel Paté
Makes enough for at least 4 to 6 as a first course
You will need a food processor to blend, or use your strength to chop and beat the ingredients
300g to 350g smoked mackerel fillets, skin removed
Juice and zest one lemon
200g soft cream cheese
2 tablespoons horseradish sauce
1/2 bunch dill, plus a little extra to garnish
Black pepper to taste
Cornichons, capers, crackers, bread, toast to serve
Add the mackerel fillets, lemon zest and juice, cream cheese, horseradish and dill to the bowl of your food processor. If you're making this by hand chop everything well and beat until smooth. If processing then process the mixture until it's smooth, scrape down the sides and process again until even smoother. Taste, then add black pepper as needed.
Decant the paté into a serving bowl or jar, garnish with a little more dill. Chill in the fridge until needed or for up to 2 to 3 days. Serve slathered on crackers or toast with chopped cornichons or capers and a little more dill if you like.