Mango and Turmeric Smoothie Recipe
Summer has certainly been a time for indulgence. I like to blame the sunshine, however, even when it poured with rain on my birthday in August, I still managed to sink a bottle of wine, an Aperol spritz and three courses, so that's a total fallacy. Now's the time for me to start behaving with a modicum of restraint; only slightly less wine, slightly more of my 5 a day and quite a good deal less sugar. With George starting back at school and Ben heading back down the A3, the onslaught of GCSE and course work, gym, rowing and rugby will take it's toll on everyone. To ward off any potential lergies, this Mango and Turmeric Smoothie is so the way forward.
This is so much more than just a smoothie. This is an anti-inflammatory, anti-oxidant laden drink packed with flavour. The ripe mango is sweet and juicy, negating the need to add any further sugar, and is packed with Vitamin C. The turmeric and the cardamom, regardless of being filled with amazing flavours, both have proven infection fighting qualities. I know I seem a little ground cardamom dependent at the moment, but it's my new favourite spice, and brings warmth to everything. I had this colourful, all healing drink for breakfast and as well as being a health all rounder, it filled me up for hours and stopped me snaffling, which is a minor bloody miracle for me and my greedy hands. I am hugely grateful to the Greedy Vegan for the delicious recipe inspiration for this.
If you are looking to grab a healing, filling start to your new autumn routine, this Mango and Turmeric Smoothie is for you. Turmeric is everywhere still, and rightly so, it's colourful and so bloody good for you, I don't think it should ever fall out of favour.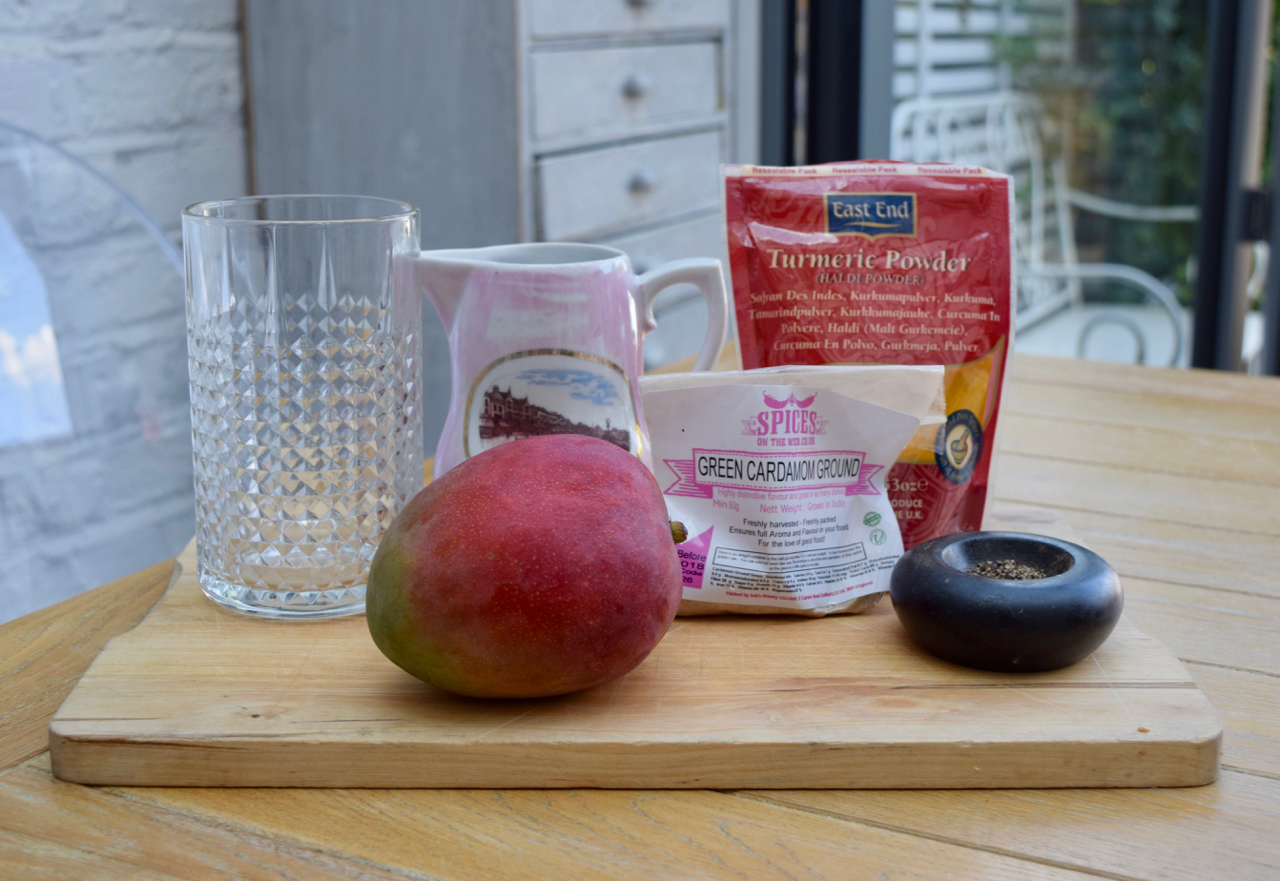 Such a beautiful line up for this smoothie. My ripe mango was just perfect for this and thanks to a mango  stoning and slicing device my Mother bought me years ago, not too messy.
Make a start on your drink by adding the chopped, stoned and peeled mango to your blender or NutriBullet.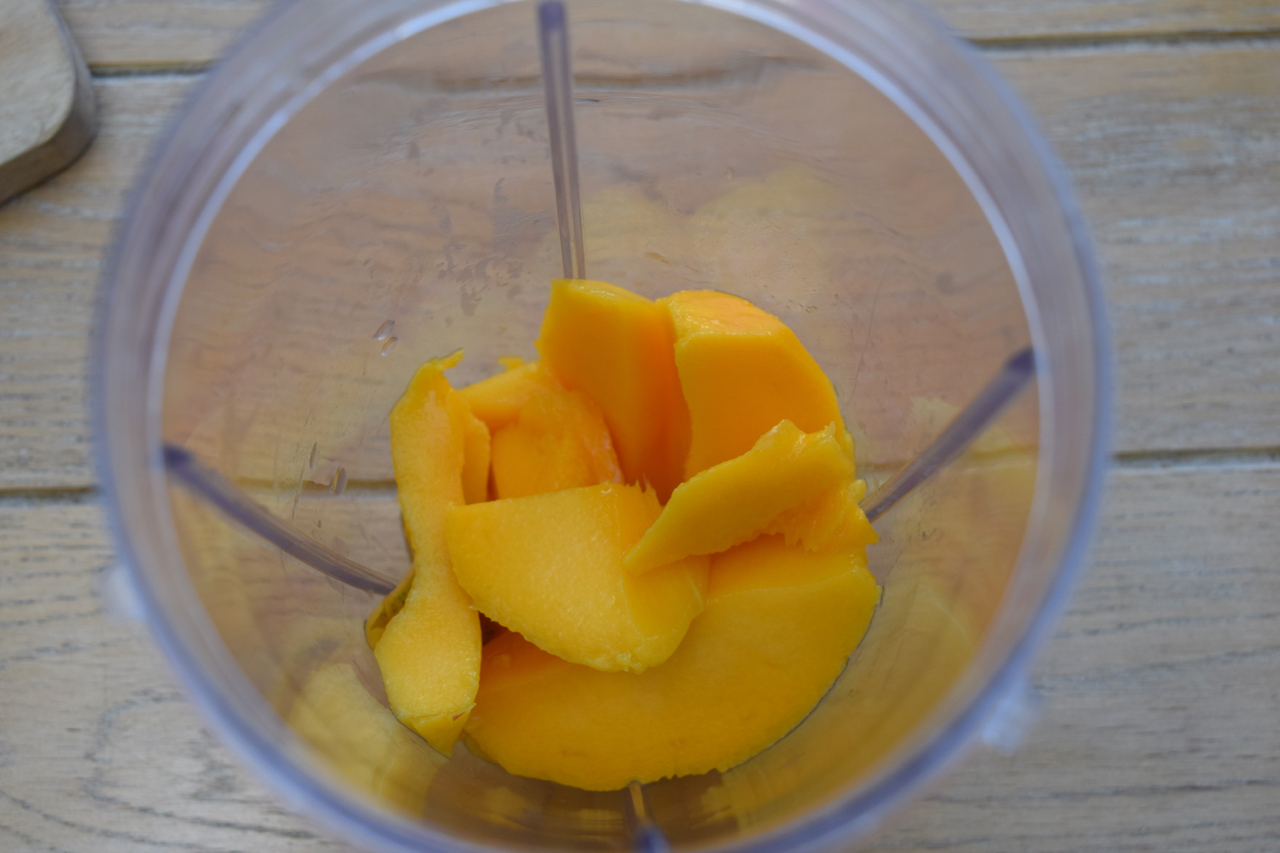 Add some ice for chilled refreshment then measure in the antioxidant rich turmeric and cardamom.
I am so ground cardamom dependent at the moment.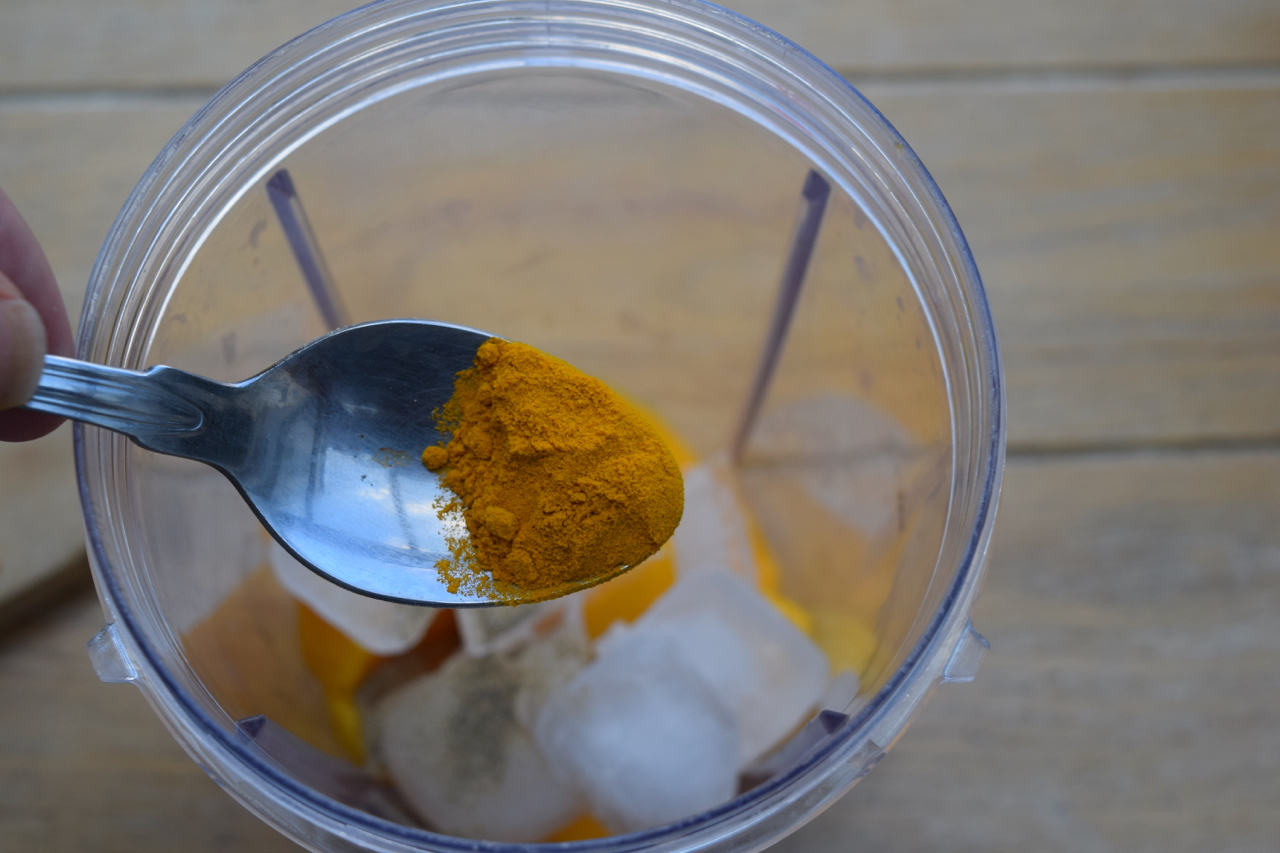 Add a warming pinch of black pepper then pour on the milk of your choice. Use a plant based milk to keep this dairy free and vegan.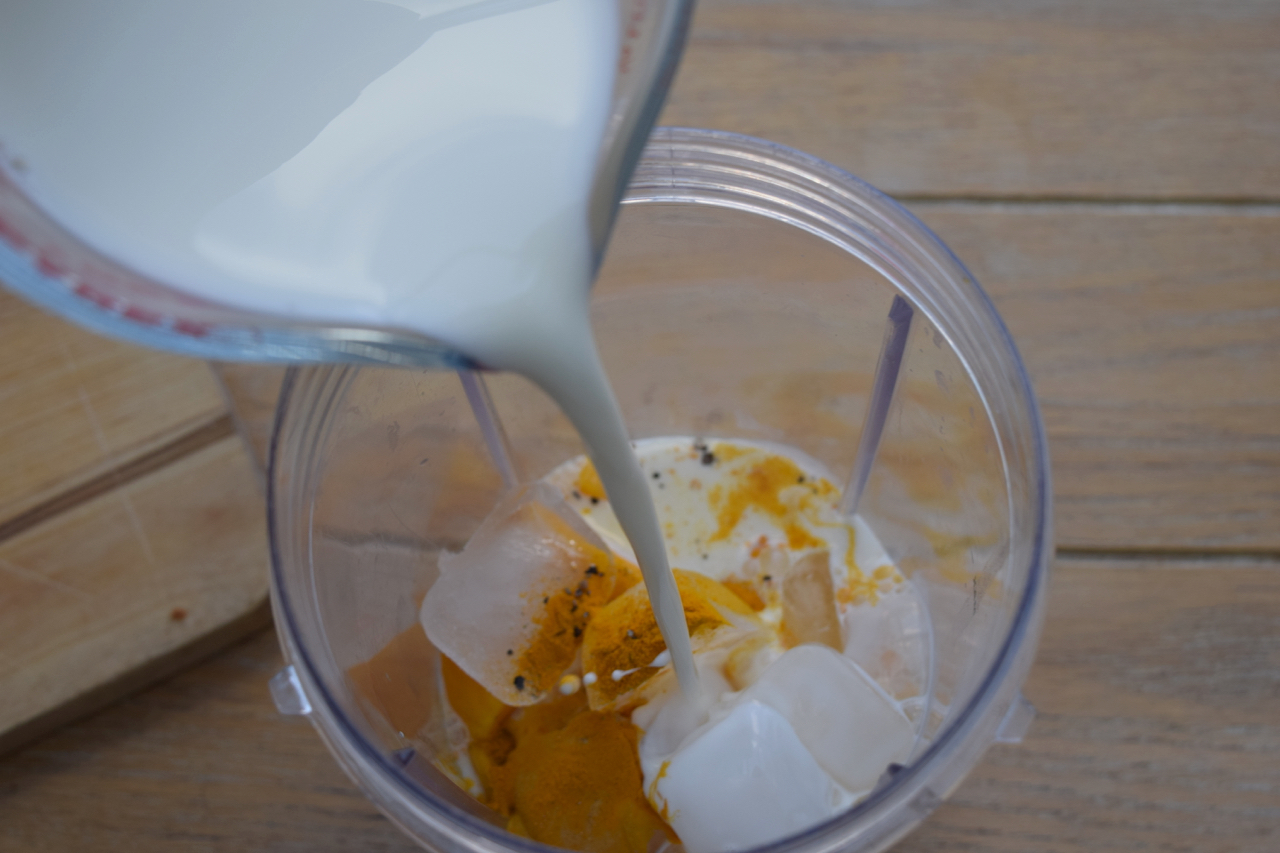 Blitz this colourful blend in your chosen powerful blending tool. The final smoothie will be smooth *duh* and chilled.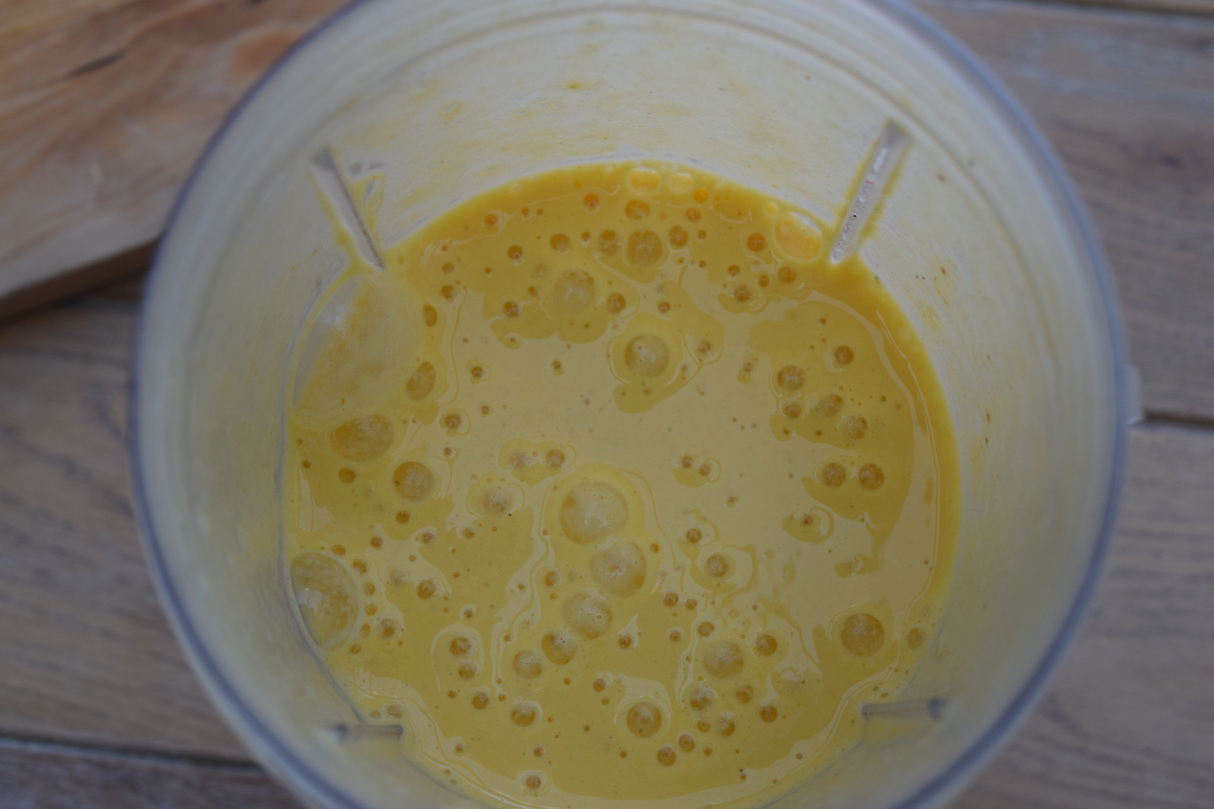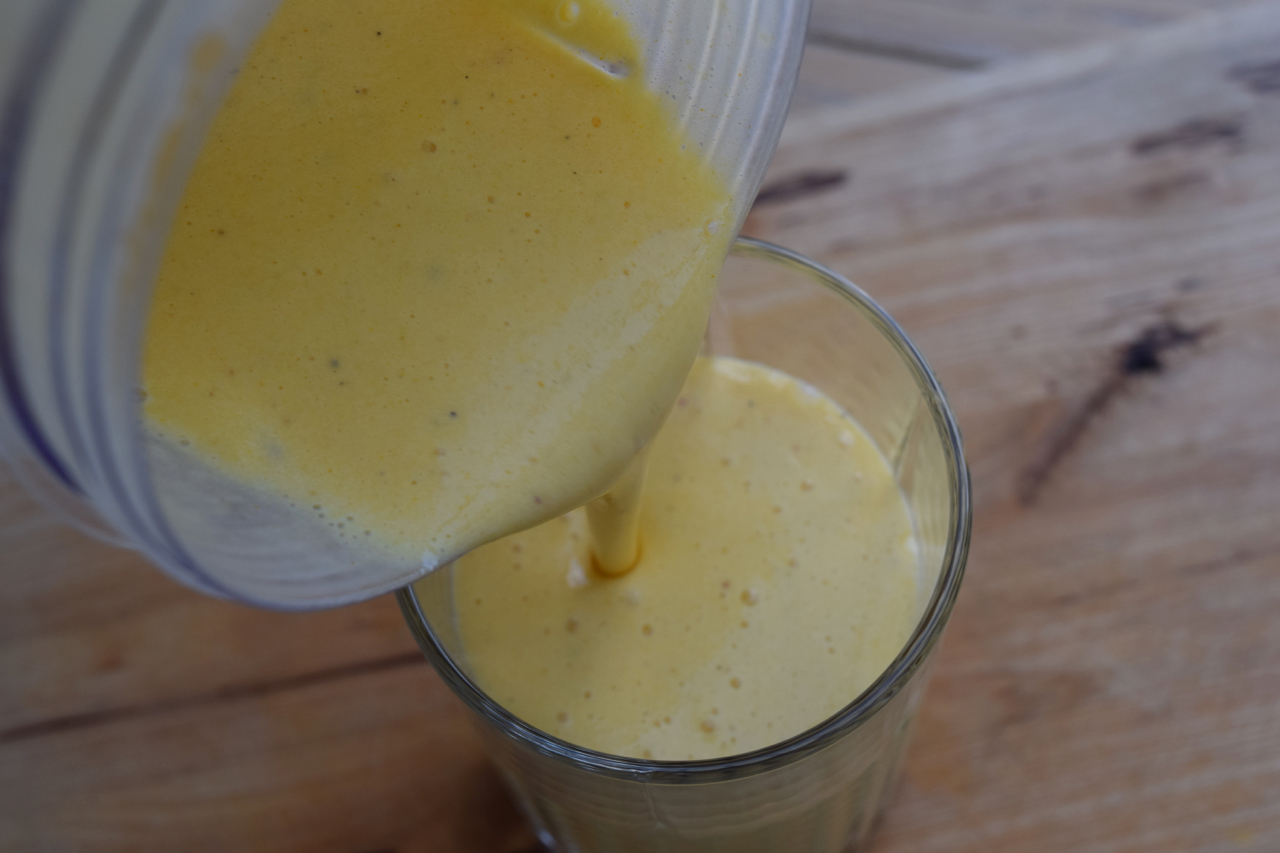 I enjoyed mine with a handful *or more* of my refined sugar free Peanut Butter and Honey Granola and it was divine.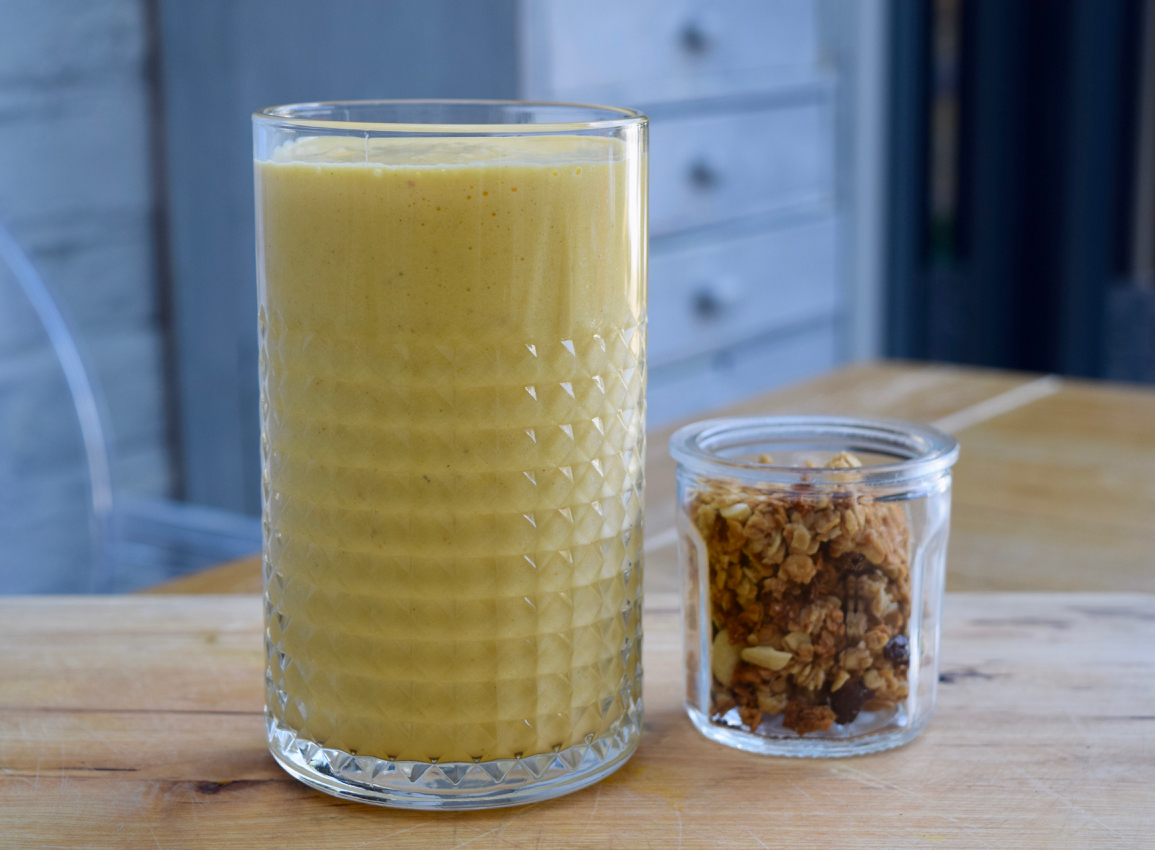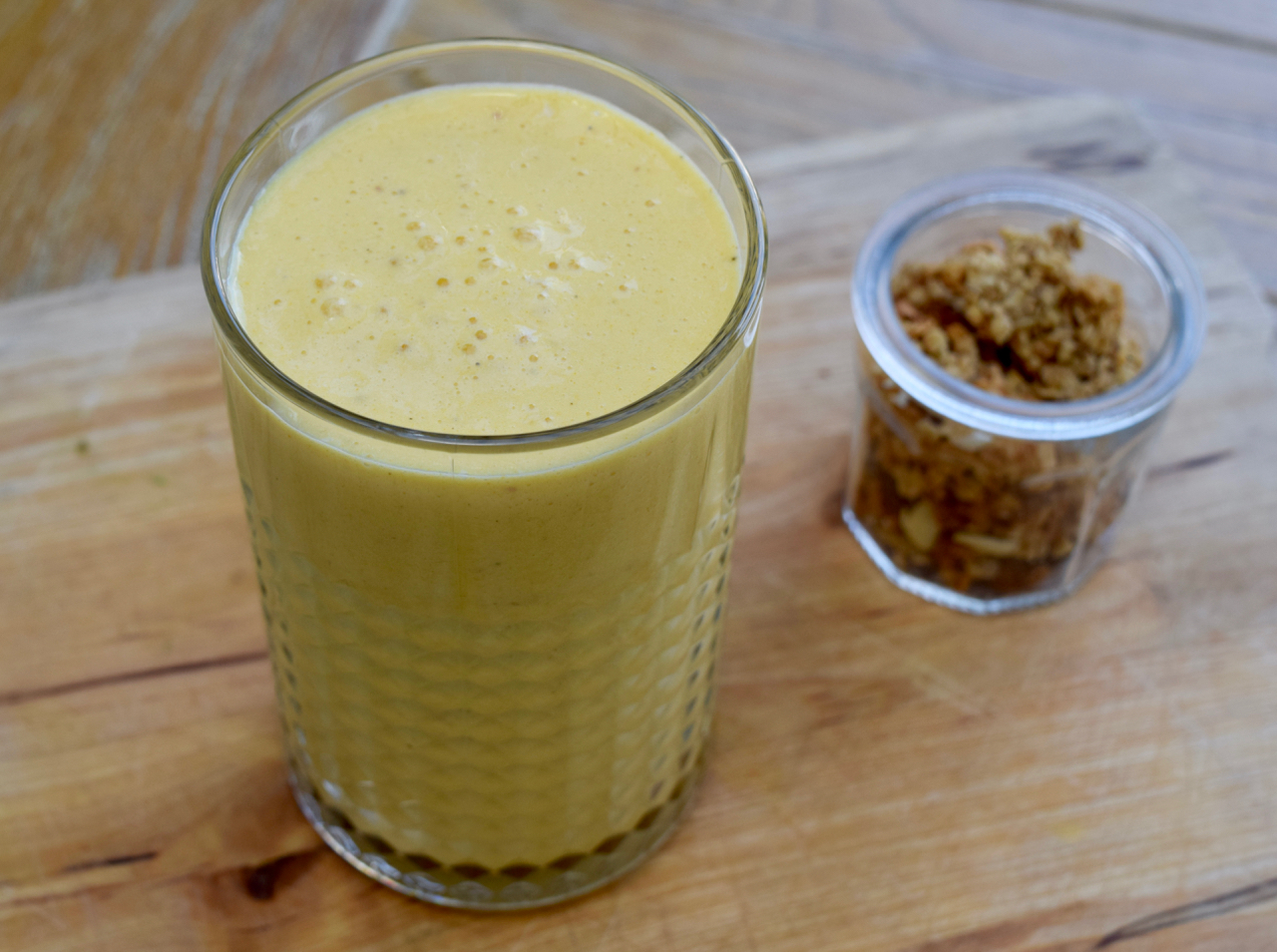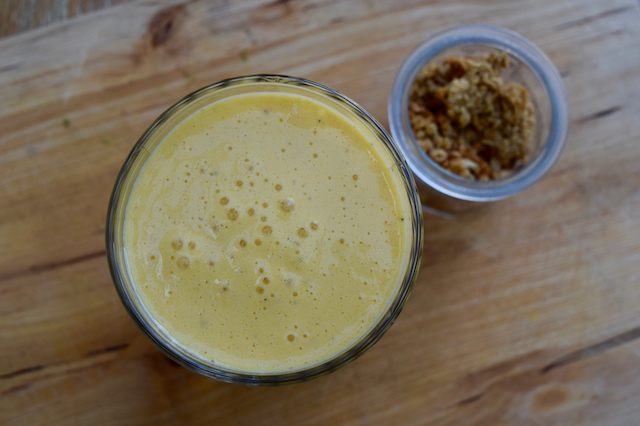 It's that time of year when we all need a bit of a boost. Getting back into the routine can be exhausting after the lethargy of summer and the litres of rosé. This Mango and Turmeric Smoothie will keep you going until half term at least.
Lucy x
Mango and Tumeric Smoothie Recipe
Makes 1
You will need a blender
Ice
1 mango, peeled, stoned and chopped
1/2 teaspoon ground turmeric, or use fresh if you have it
1/4 teaspoon ground cardamom
A pinch ground black pepper
250ml milk, you choose your favourite milk, almond for vegan and dairy free
Take your blender or NutriBullet and add your peeled, stoned and chopped mango. Add a handful of ice then measure in the turmeric and cardamom. Add a pinch of ground black pepper.
Pour on the milk then blend thoroughly until smooth. Enjoy while chilled and fresh. Feel prepared for the season to come.