Chilli, Honey and Lime Duck Recipe
I am always on the look out for a new dinner party dish. We have been decidedly lazy over the summer with entertaining, but now the summer hiatus is over, it's full steam ahead. I love having people over for dinner, but I really don't want to spend all day in the kitchen, especially when cooking and photographing dishes for you lovely readers *well I hope there's at least one or two of you* takes up most of my weekend. With laziness and being super busy in mind I created this Chilli, Honey and Lime Duck recipe for you and your future dinner party diners.
Back in the beloved 80's, Clyde used to work in a pub in Sussex in their kitchen. He had two signature dishes in his cookery arsenal *yuk*, one being a classic steak with Stilton and the other a duck with Cider and Lime. Over the years, he has rustled up both of these suppers, but the latter, as it contains the random inclusion of lime cordial, I felt needed a bit of tarting up. Sriracha is the new ketchup in our house, so I decided to make this new millennium version of the dish using this. The Chilli, Honey and Lime Duck has tons of warmth, sweetness and citrus. And dear God it's easy. Pan fry the duck until crisp, spoon over a simple mix of Sriracha, honey, lime and soy then finish off with a last minute spell in a hot oven. Things to note with this dish are, and here comes a list a) your smoke alarm will go off whilst pan frying so notify the dog not to be alarmed b) you could barbecue your duck to avoid this if you have a gas one for speed c) for goodness sake line your baking tray with foil as washing it up afterwards will take days and d) it's unlikely you'll only make this dish once as it's bloody lovely. Thanks to Honest Food for the thinking behind this recipe.
I made this dish as Clyde and I wanted to spoil some lovely friends who had helped us with our garden renovation. It was so well received I blushed and graciously took the compliment which I rarely do. On this occasion, and in immodest fashion, I did have to agree, it was the tastiest duck I had ever eaten.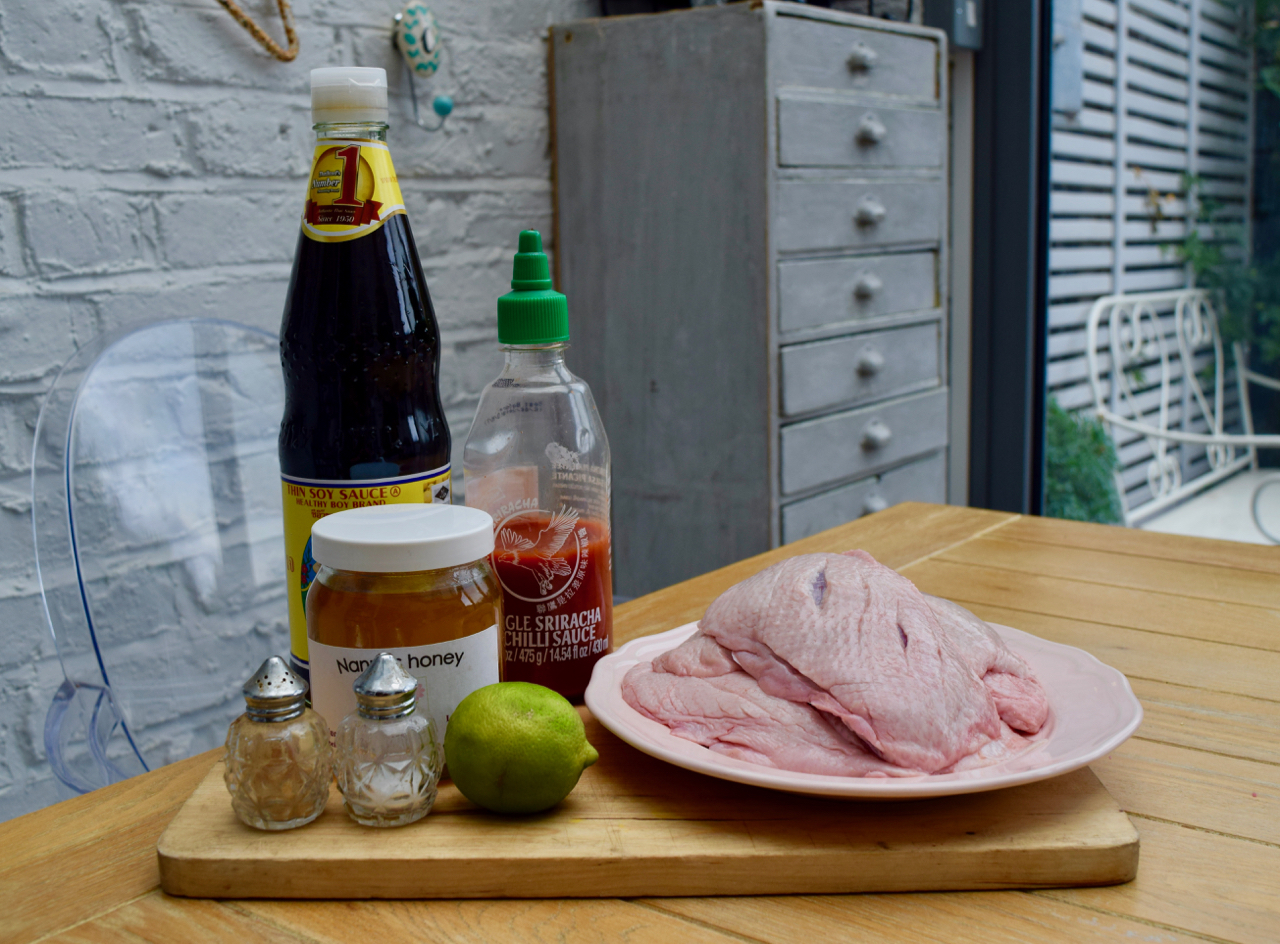 Such a simple line up for this delicious dish. I had some wonderful local honey from my Mother's friend which I used and I had stock piled duck breasts in my freezer from when they are on offer from Ocado. Duck, for me, still has the feeling of being quite treat-like as it's not desperately cheap.
This recipe is a quickie so get everything prepared in advance and if you are serving with some sort of sauté potato or a dauphinoise then get that all underway first. I went with some little roasted potatoes in my VonShef air fryer. These are crisp and quick and just involved a drizzle of olive oil, some garlic salt and a pinch of chilli flakes and a scant 20 minutes of your very valuable time.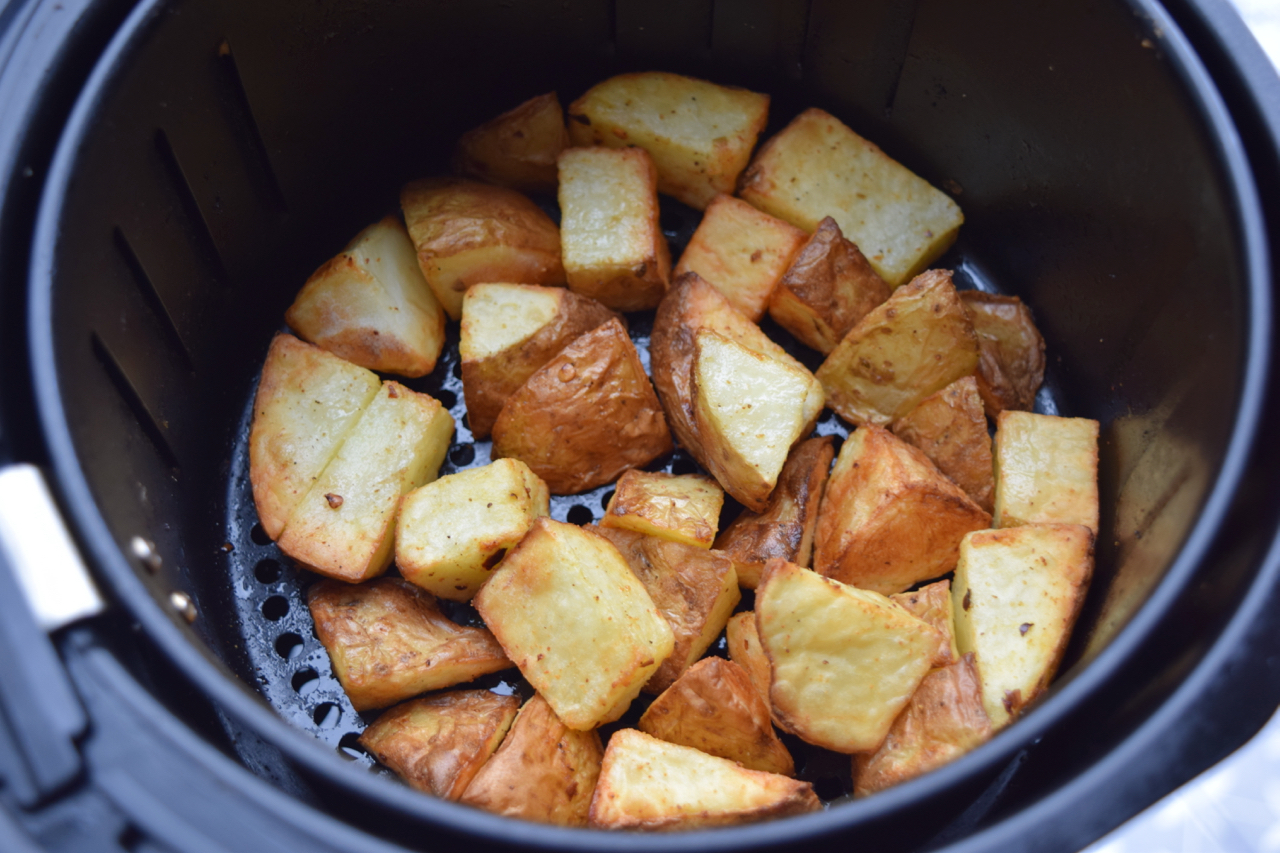 Pre heat your oven to 180 degrees fan assisted. Make a start on making the Sriracha based sauce. Measure this chilli garlic based sauce into a jug or bowl along with honey and lime juice.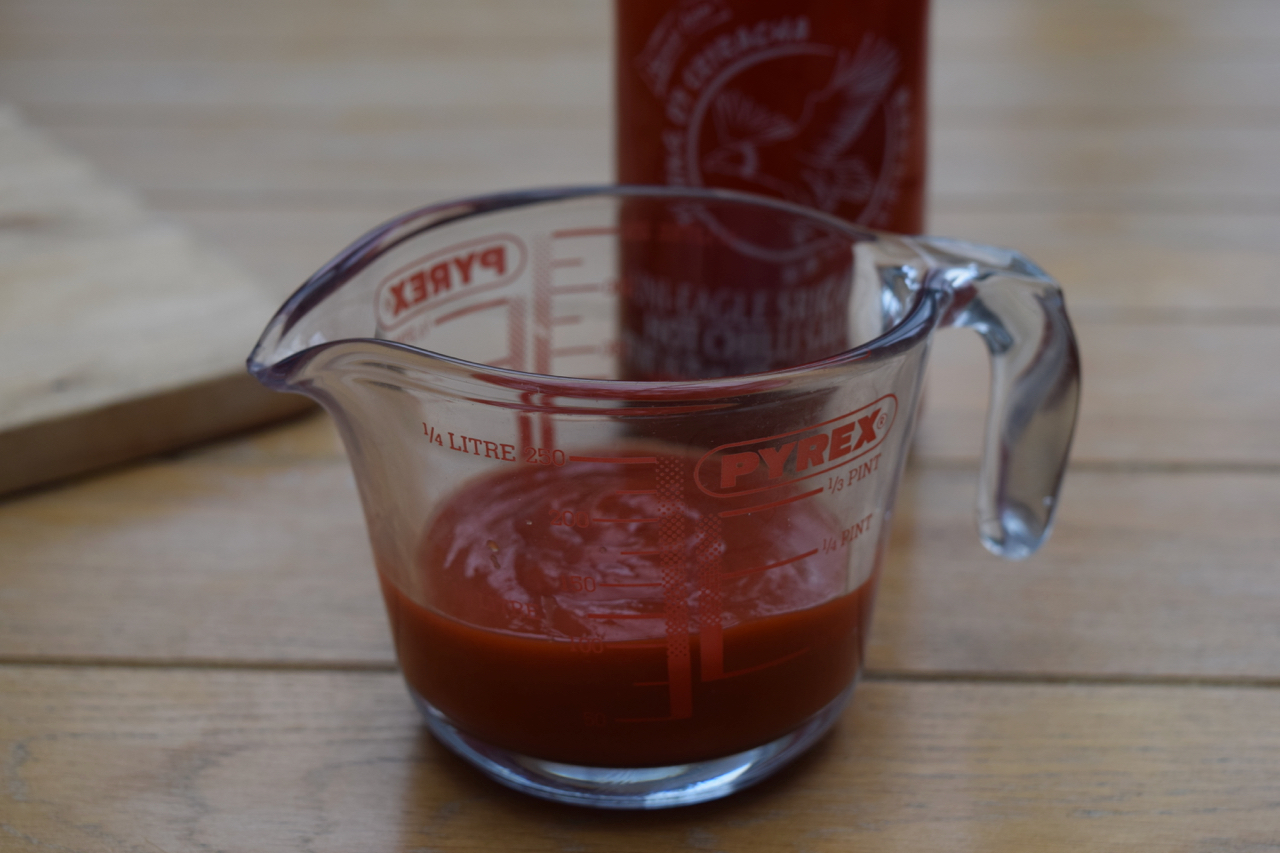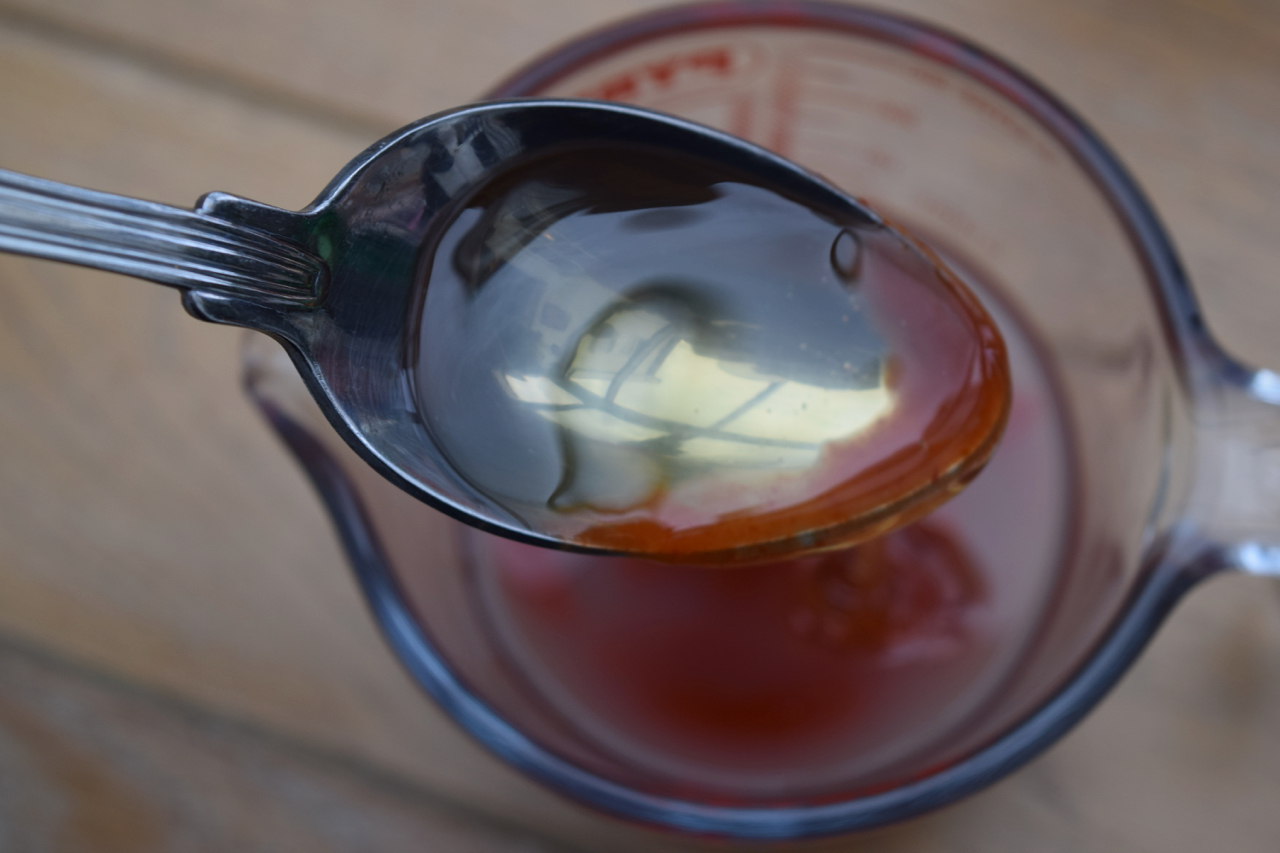 Pour in the soy sauce, stir well then pop to one side whilst you prepare the duck for it's embellishment.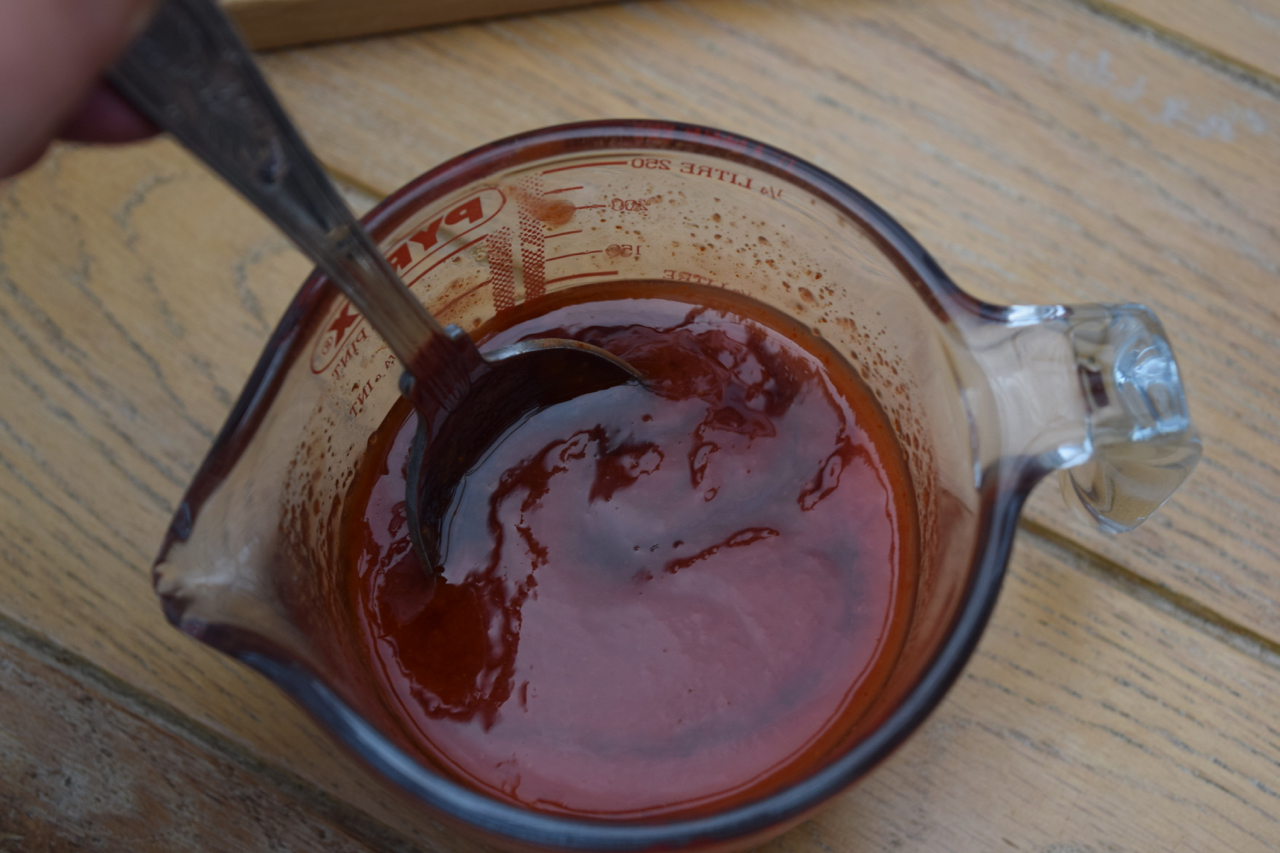 Taking a sharp knife make several slashes just through the skin then season your duck breasts with salt and pepper. Now, pre heat a sturdy frying pan over a high flame on the hob *extractor fan on* then when good and hot, add the duck breasts skin side down and cook for around 3 to 5 minutes. The skin will be super crisp and golden. Turn them over and give the underside a minute.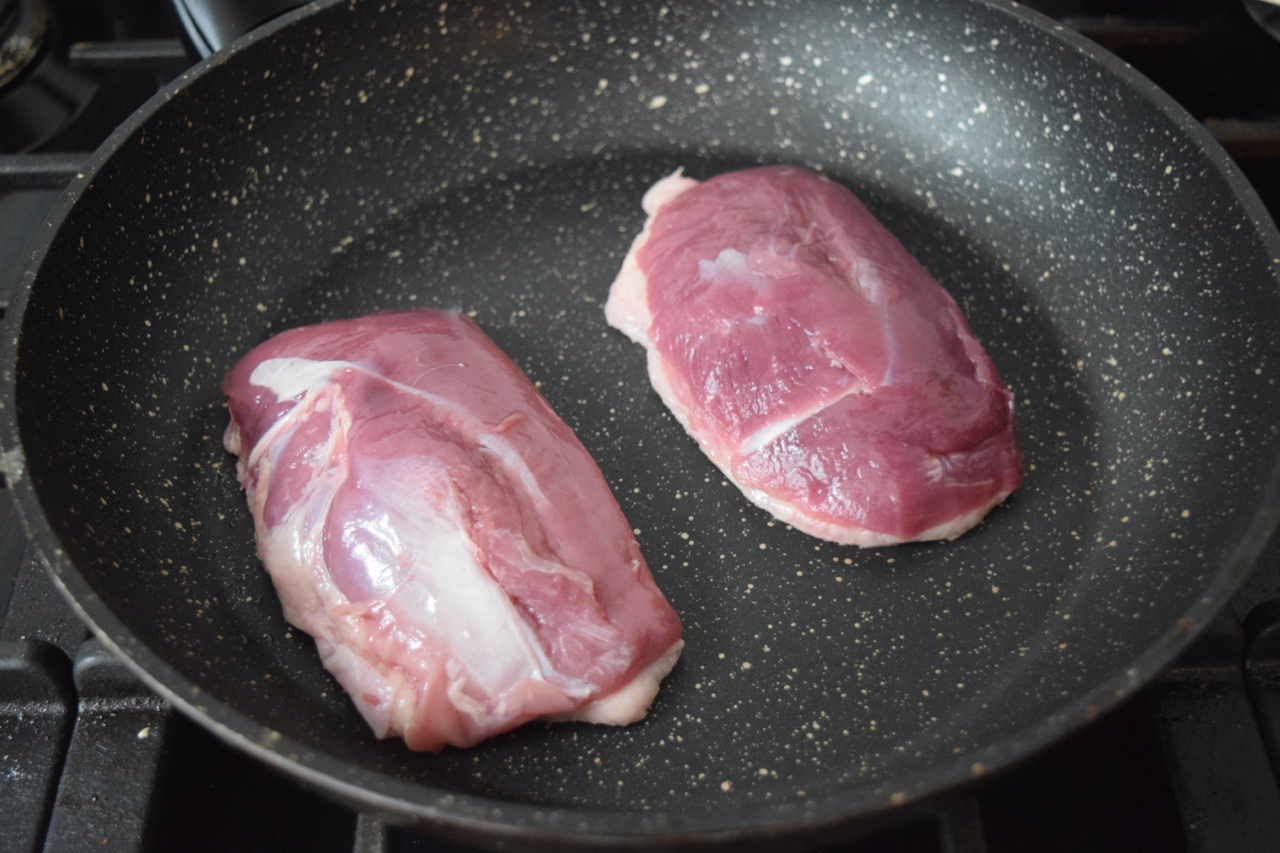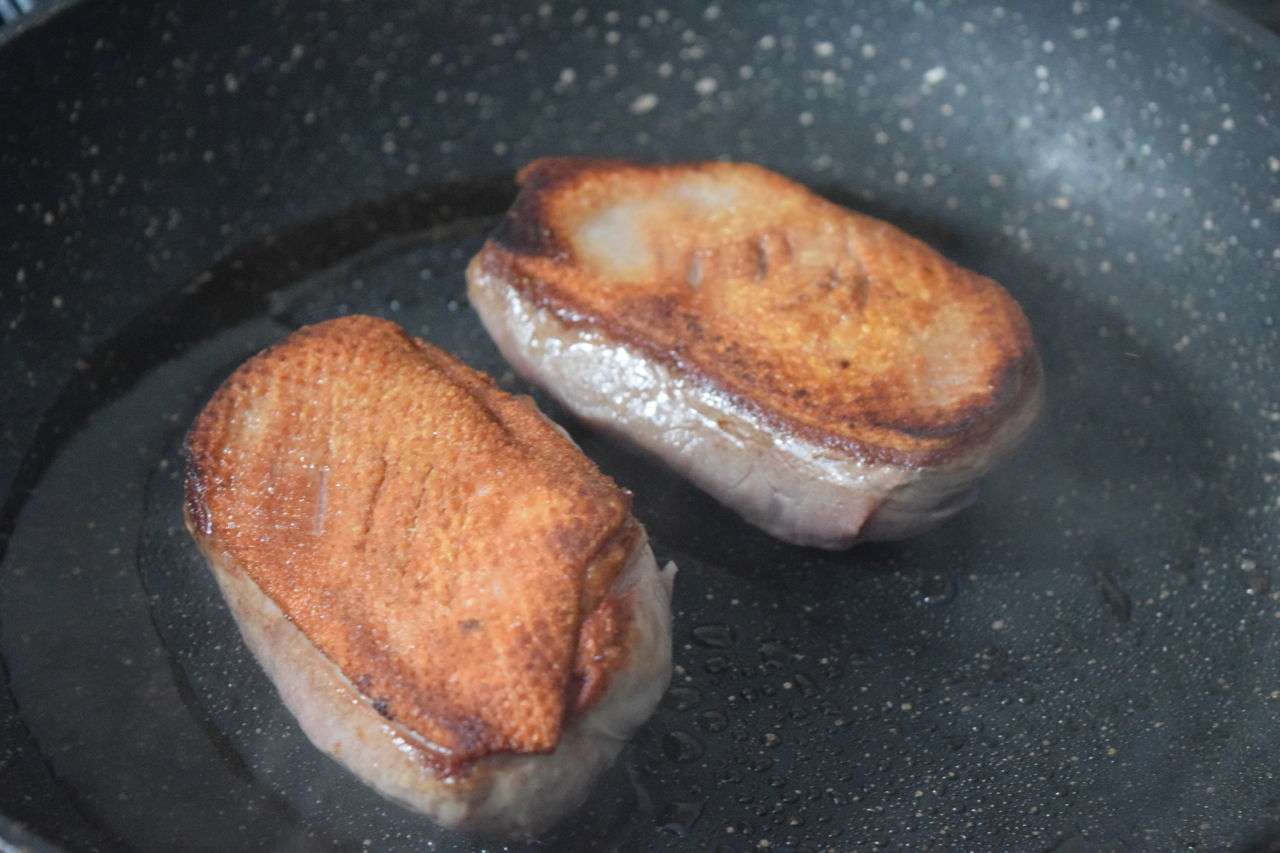 Cook the other two duck breasts then place all four on a lined baking tray.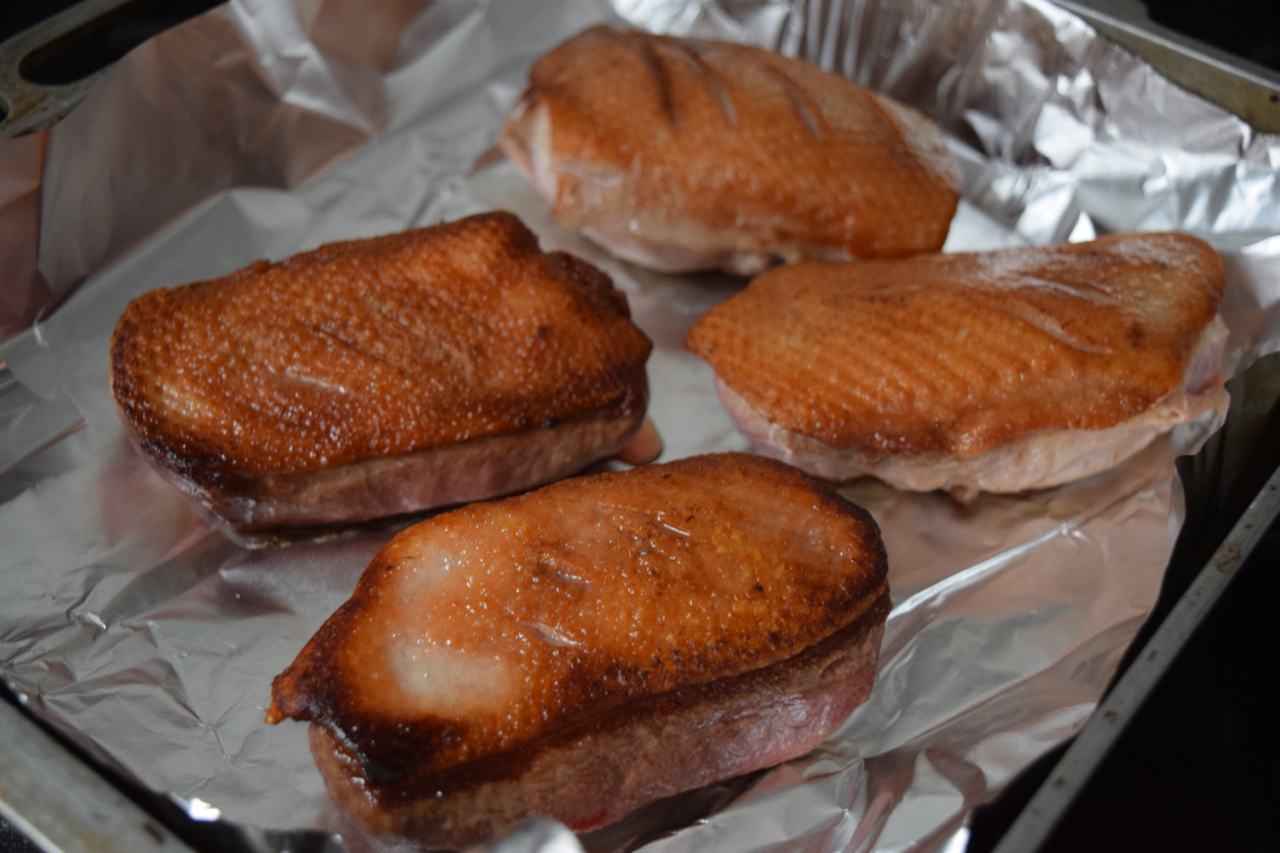 Spoon over your prepared chilli sauce, coating each duck breast well. Reserve a couple of tablespoons for drizzling later.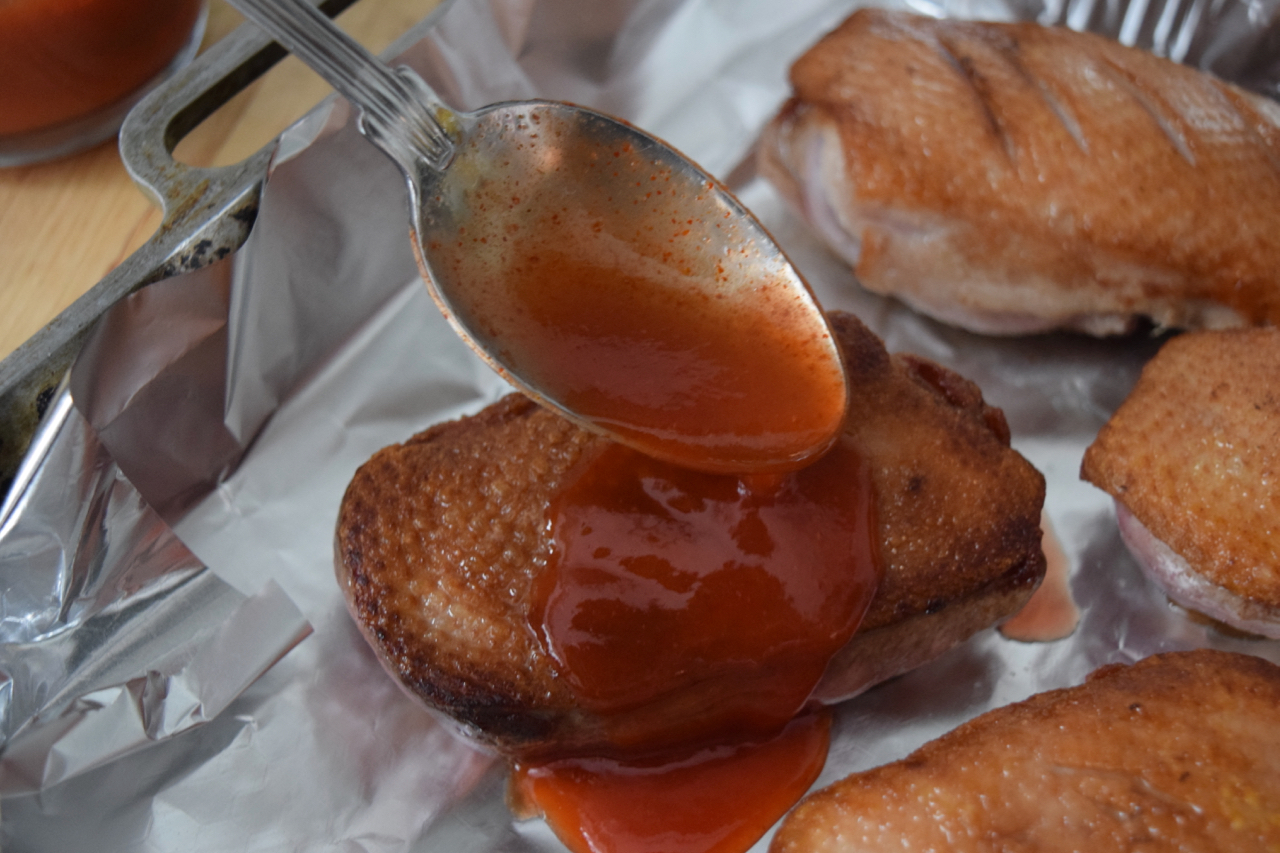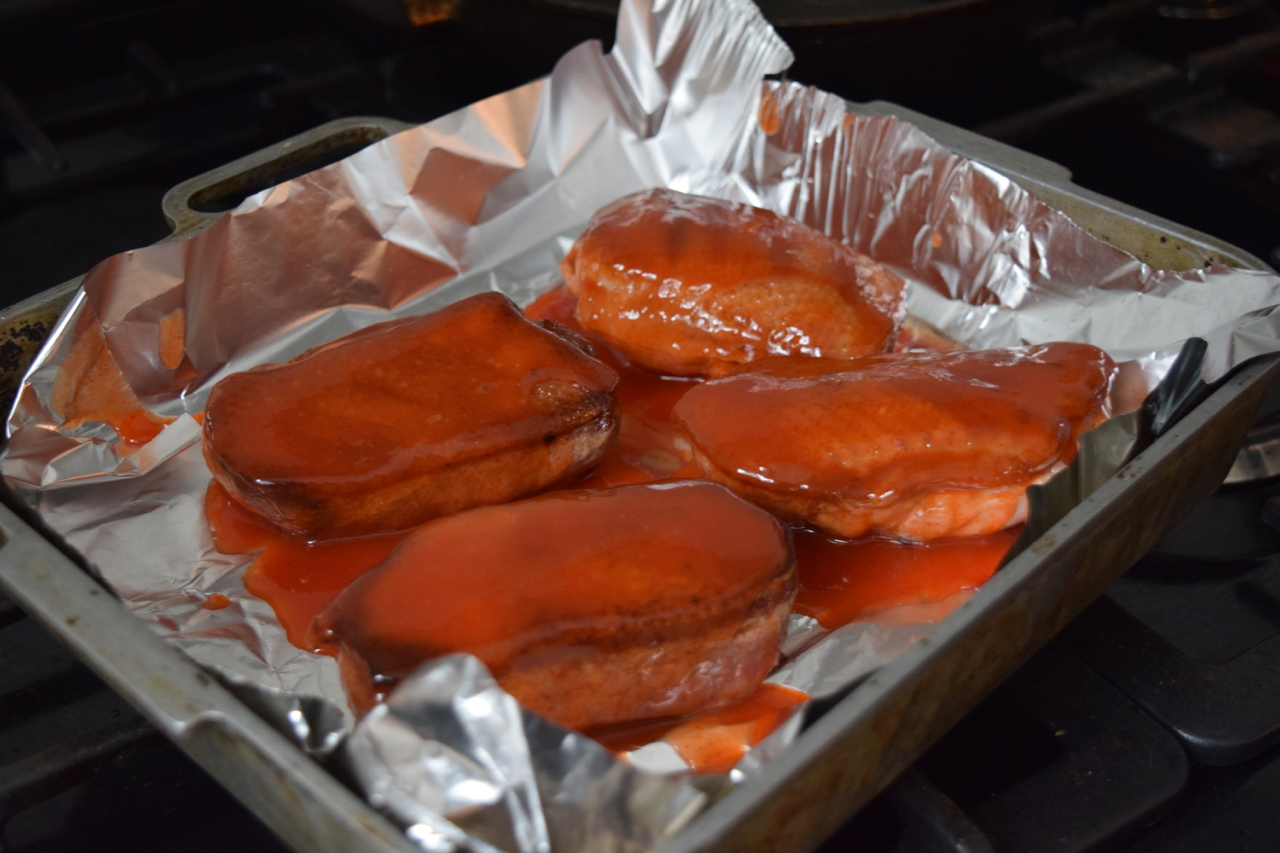 Place these in the pre heated oven for around 15 minutes or until crisp, sizzling but still pink in the middle.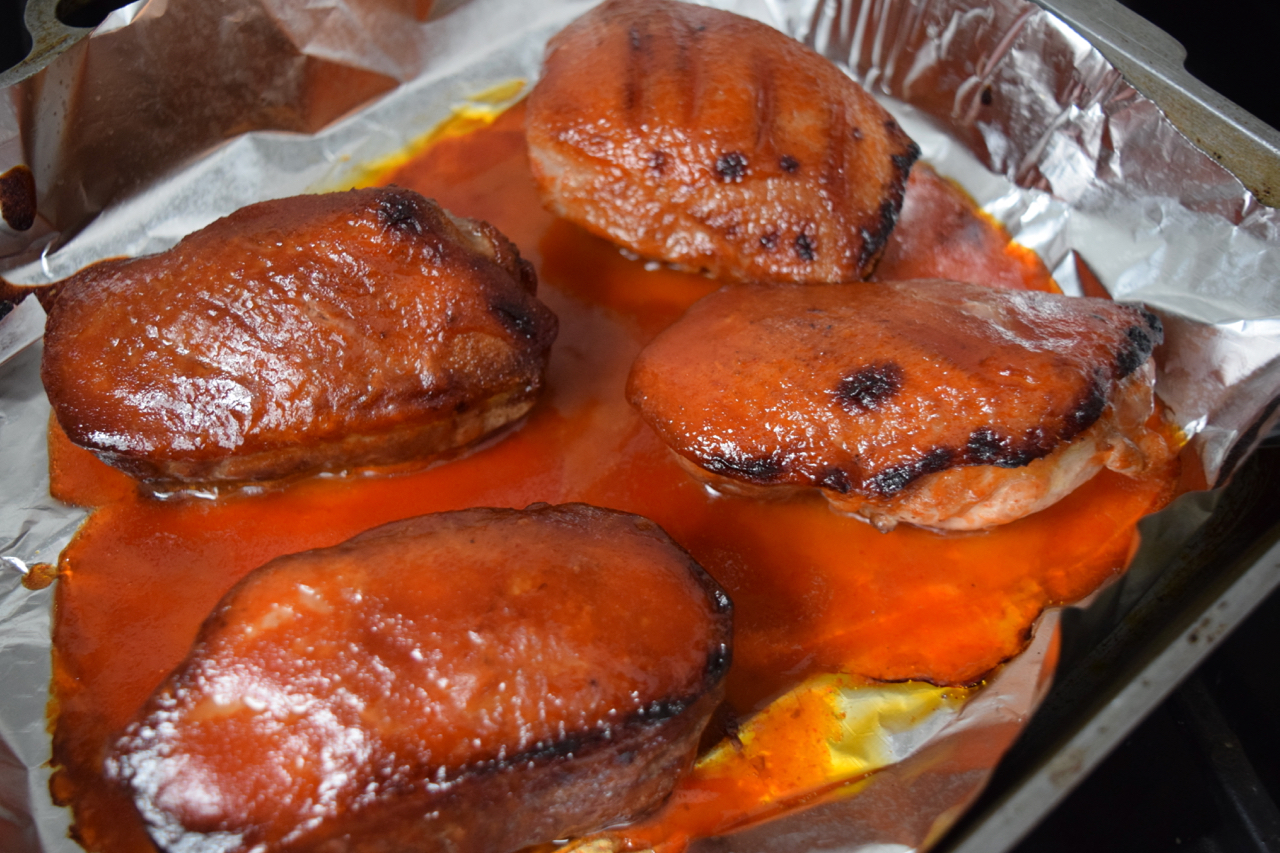 Leave the duck for a couple of minutes before serving sliced, drizzled with the remaining sauce with some crisp green vegetables and a herb garnish. And some crisp potatoes, unless you are avoiding the carbs, like me.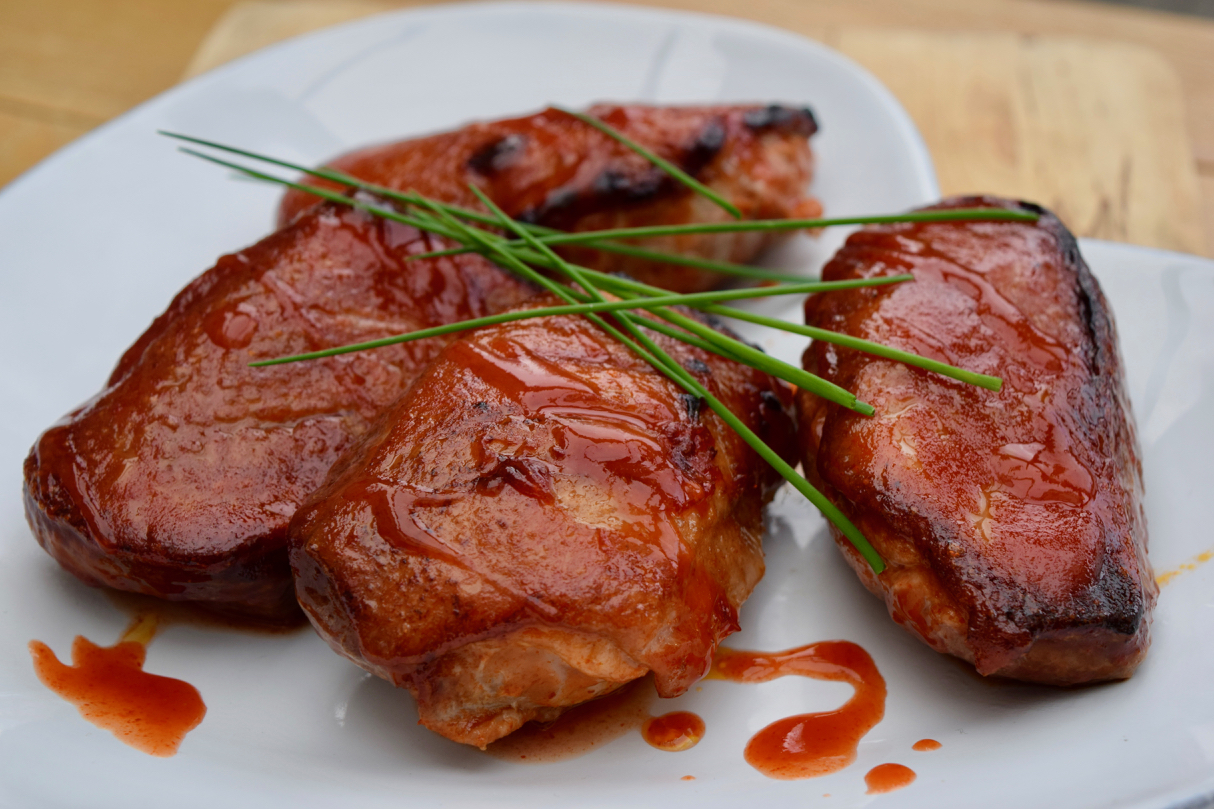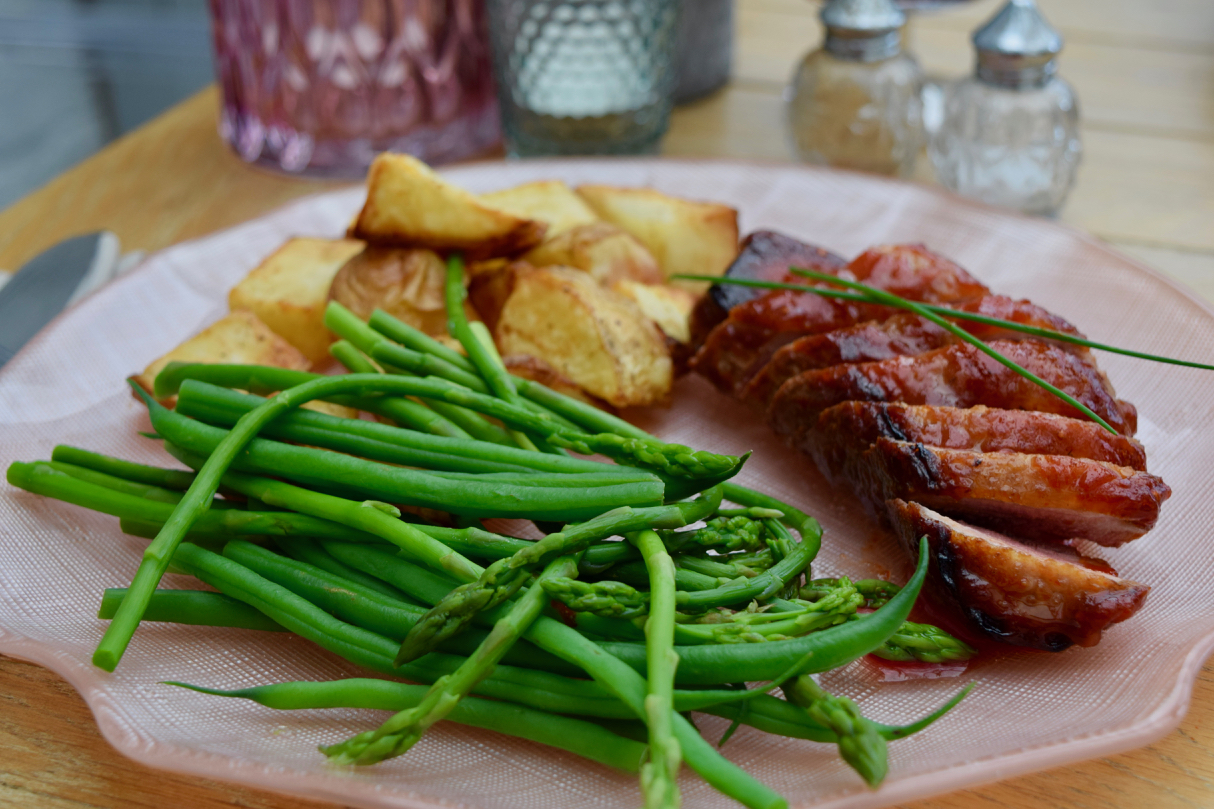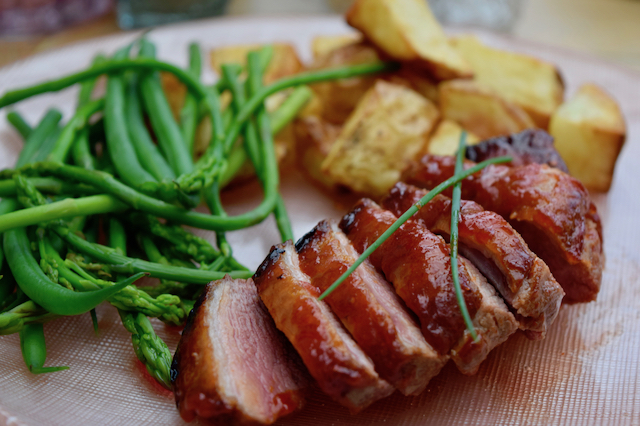 This is so good, I am desperate for a slice of this crisp, sweet, spicy duck right now. Sadly it's 10.30pm on a Monday night, so that's hugely unrealistic. However, I am happy to wait for the weekend when I can treat us to this special dish again, it will certainly give me something to look forward to.
Lucy x
Chilli, Honey and Lime Duck Recipe
Serves 4, this is easily doubled for a dinner party
You won't need any challenging equipment
4 duck breasts
Salt and pepper
120ml Sriracha sauce
2 tablespoons lime juice
2 tablespoon honey
1 tablespoon soy sauce
Herb to garnish, green vegetable and some sort of potato to serve
Pre heat your oven to 180 degrees fan assisted and line an oven tray with foil.
In a small jug or bowl measure in your Sriracha, lime juice, honey and soy and mix well.
Take a frying pan and heat over a high flame. Make several slashes with a sharp knife, just through the skin, then season the duck with salt and pepper. Turn your extractor fan on then add your duck breasts, skin side down, and cook for around 3 to 5 minutes or until the skin is golden and crisp. Turn the duck over and cook for a further minute on the under side. Remove the duck breasts to your foil lined tray.
Spoon the Sriracha mixture over the duck, leaving a tablespoon or 2 for drizzling later.
Place the duck in your pre heated oven and roast for around 15 minutes or until the duck is still pink in the middle but crisp and sizzling.
Leave to sit for a minute before serving, sliced, drizzled with the remaining sauce and garnished with some herbs of your choice. Serve with a crisp, green vegetable and some sort of potato.